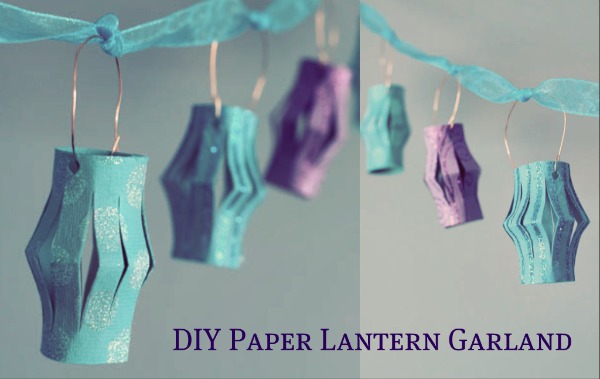 Want to learn how to make paper lanterns that you can use as garland for your wedding decor? You've come to the right place.
These mini paper lanterns were made with dollar store paper. They're inexpensive, not to mention a breeze to make. (You probably learned how to make paper lanterns out of construction paper way back in grade school. I know I did!)
Paper lanterns are a bit time-consuming, so you'll want to get a head start on these well before your wedding date. (Why not have a lantern making party with your maids?)
How to Make Paper Lanterns
Find some pretty paper, and cut out a 3.5″ x 2. 5″  rectangle.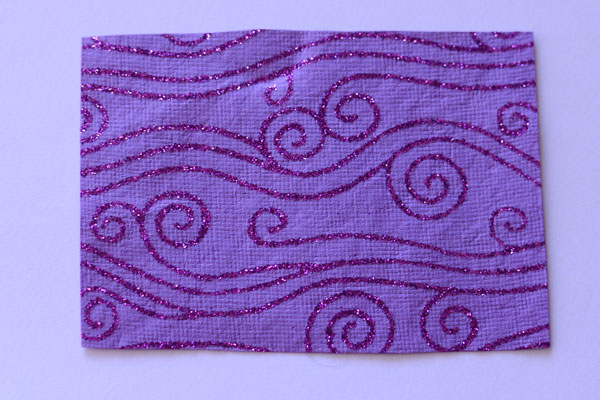 Fold the paper in half lengthwise.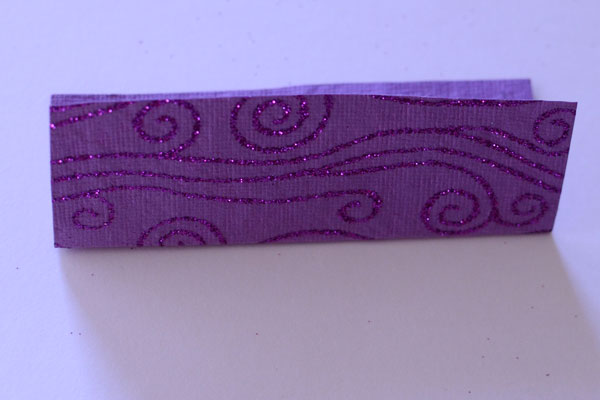 Cut slits in the paper, leaving a little less than half an inch between slits and approximately half an inch on the two edges.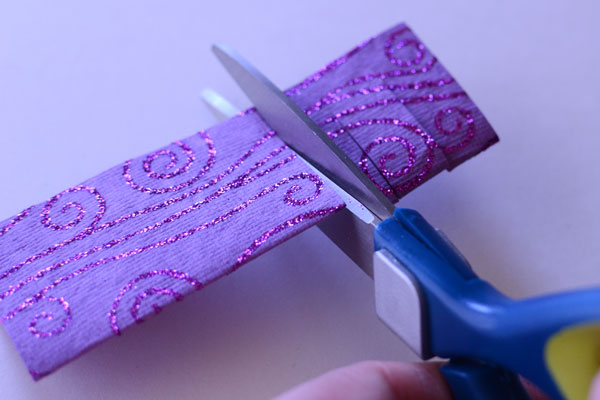 Glue the two edges together with a glue stick and scrunch down with your fingers.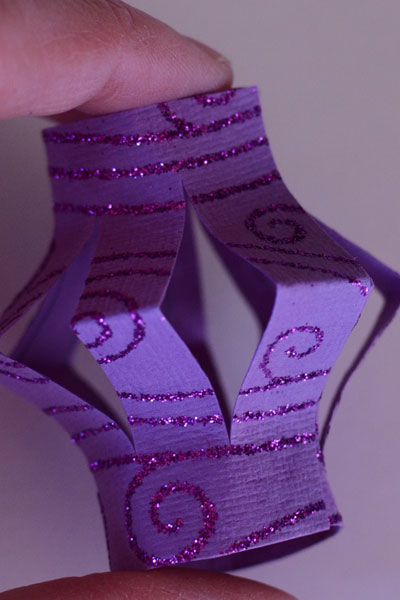 Using a hole punch, punch holes in the two sides.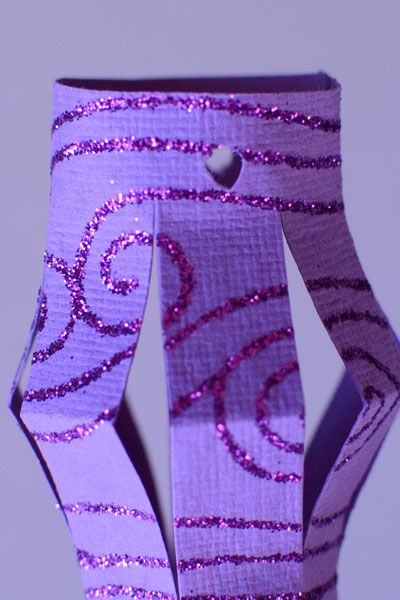 Add a piece of six inch wire (I used copper wire). Form a loop at the two edges to hold the wire in place.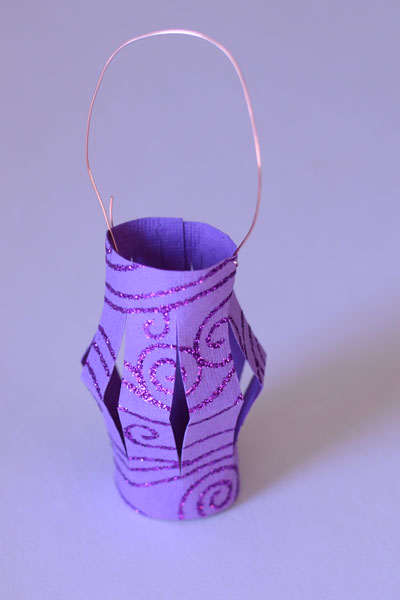 Tie the lantern onto a piece of ribbon.  The size of the ribbon is up to you. Repeat until your garland is complete.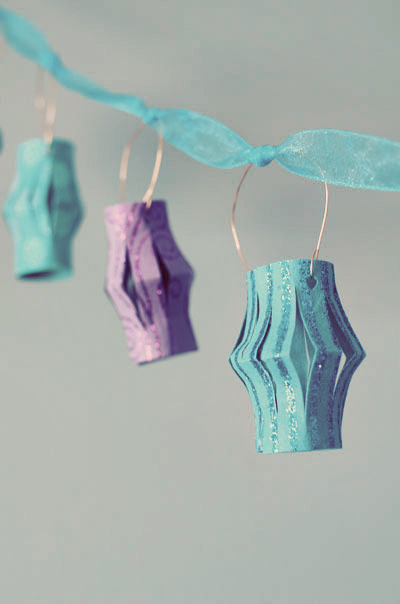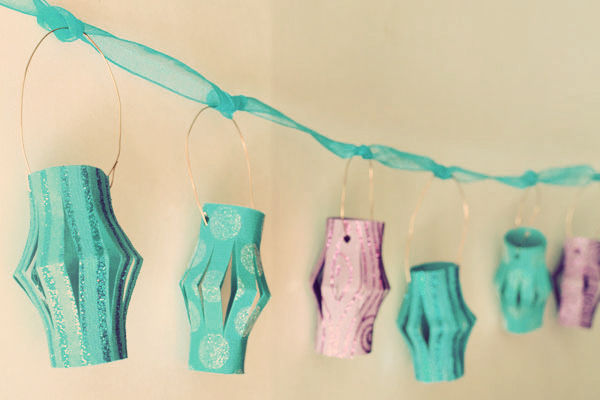 Want more ideas for garland? Check out this heart garland. What about apple garland?