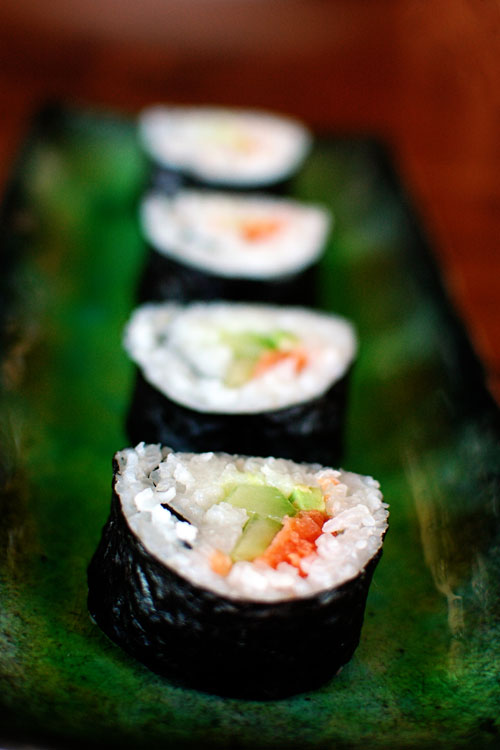 Did you know that you can make your own sushi in a snap? It was a huge revelation to me when I learned just how easy it is! No more expensive, grocery store sushi for this chick.
These would be perfect for a sushi and sake wedding shower!
I shot this tutorial the first time I made sushi. Since then, I have honed my sushi making skills a bit more.
Smoked Salmon Sushi Roll (adapted from Allrecipes.com)

Ingredients
2 cups Japanese sushi rice
6 tablespoons rice wine vinegar
two teaspoons brown sugar
6 sheets nori (dry seaweed)
1 avocado – peeled, pitted and sliced
1 cucumber, peeled and sliced
8 ounces smoked salmon, cut into long strips
2 tablespoons wasabi paste
Directions
Soak rice for four hours. Drain rice and follow cooking instructions on package. Rice should be slightly dry, as vinegar will be added later.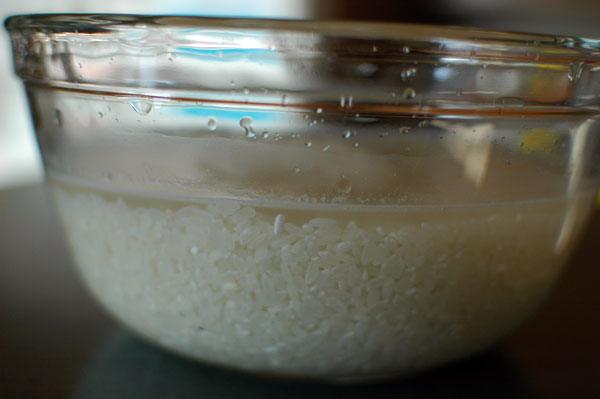 Place vinegar in a saucepan and heat with two teaspoons brown sugar until the sugar is melted (2 – 3 mins.)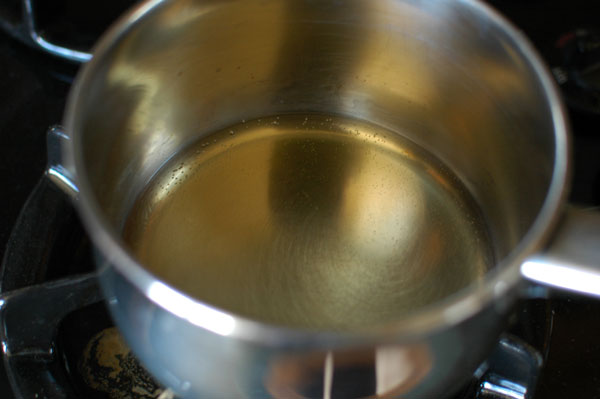 Add the vinegar/sugar mixture to the rice. Spread rice on a plate until completely cool.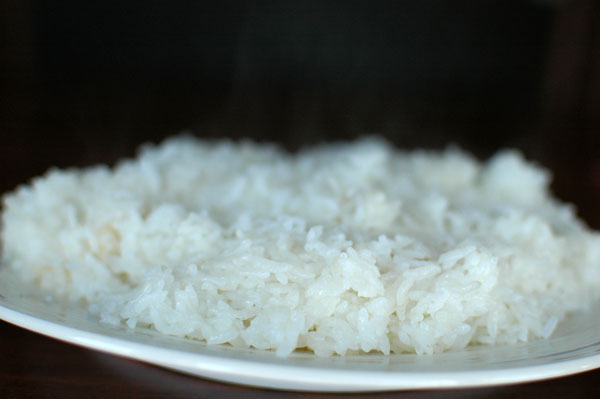 Place one sheet of nori on bamboo mat that has been covered with plastic wrap.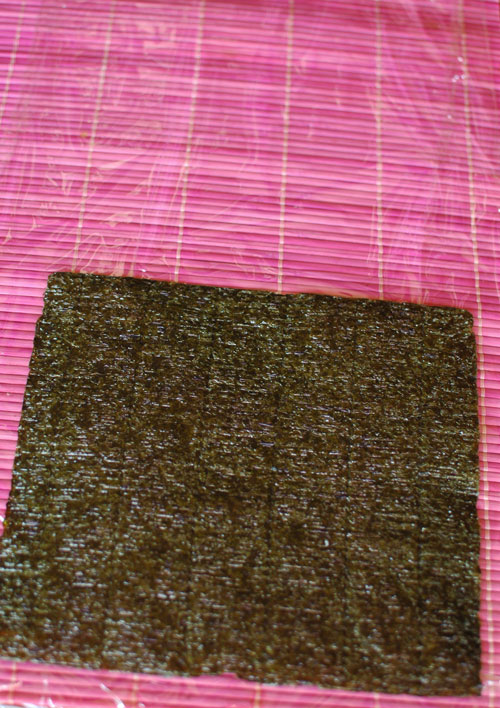 Press a thin layer of cool rice on the seaweed. (I think my rice layer was a bit too thick.) Dipping your fingers in the rice vinegar keeps them from getting too sticky. Leave at least 1/2 inch top and bottom edge of the seaweed uncovered. (I went a bit too far to the edge.) This will make it easier to seal later on.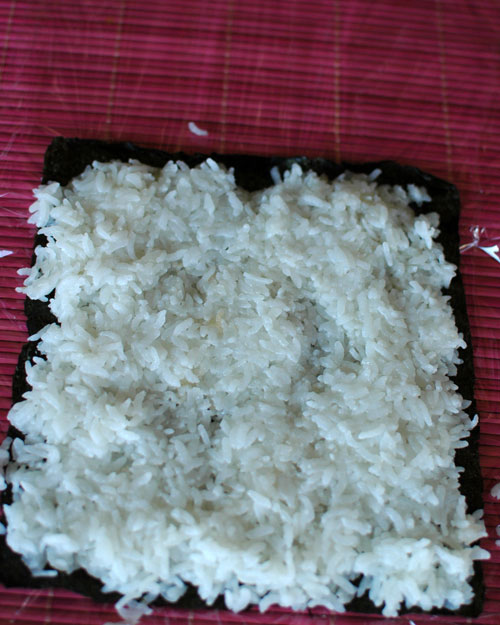 Dot some wasabi on the rice. (Go easy on it if you don't want your sinuses cleared out while you eat!) Arrange cucumber, avocado and smoked salmon to the rice. Position them about one inch from the bottom edge of the seaweed.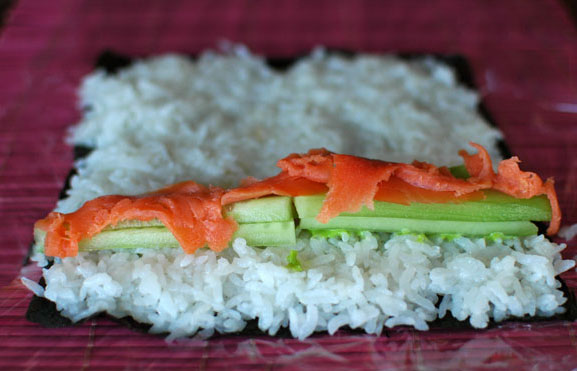 Slightly wet the top edge of the seaweed. Roll from bottom to the top edge with the help of the bamboo mat.
Here is a video tutorial on how to roll the sushi:

This is how it will look when it is rolled.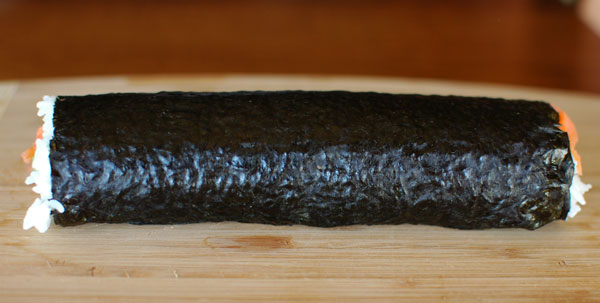 Cut roll into 8 equal pieces and serve. Repeat for other rolls. Yum!