Nothing beats the simplicity of a courthouse elopement. No guests, no stress! And just because a wedding is simple, doesn't mean it can't be gorgeous. Jacob and Sara's elopement in Baltimore at the Mitchell Courthouse proves just that!
Kudos to photographer Elizabeth McConeghey for capturing this wedding so beautifully!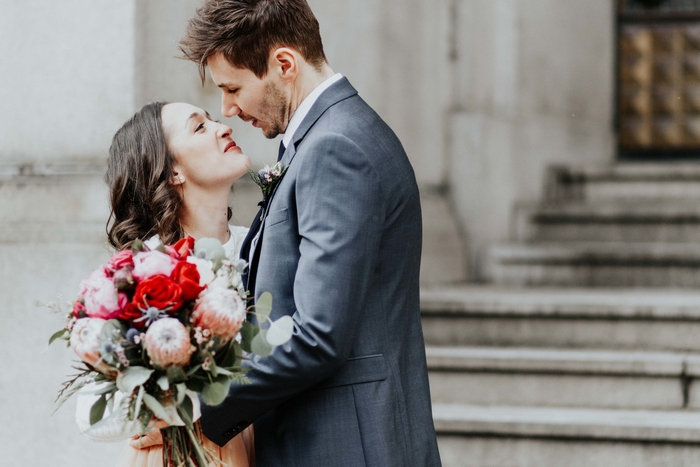 Sara, 27 & Jacob, 28
Wedding Date: December 27, 2017
Number of Guests: None
Wedding Cost: $1,500
Wedding Ceremony Location: Mitchell Courthouse, Baltimore MD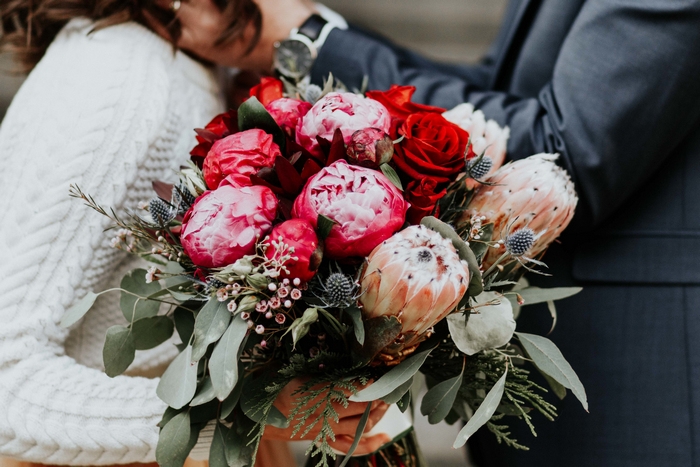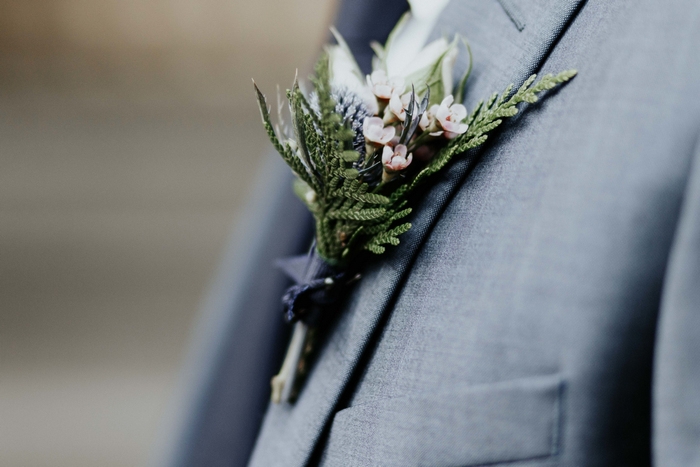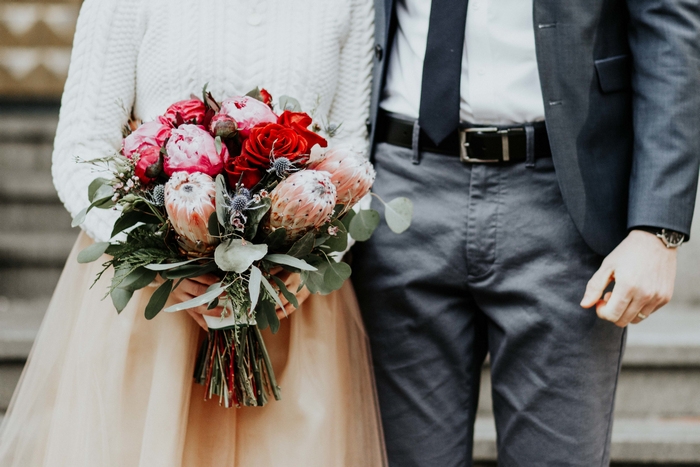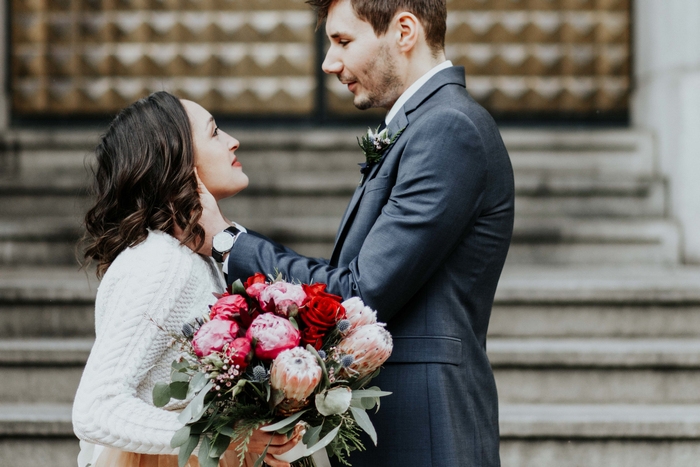 Why did you have an intimate wedding?
We decided to have an intimate wedding to focus on sharing the experience and ceremony privately together. We both loved the idea of having this secret that we could embrace together while we wait to tell our family and friends. Having the intimate wedding kept the emphasis on why we wanted to get married and the relationship we shared.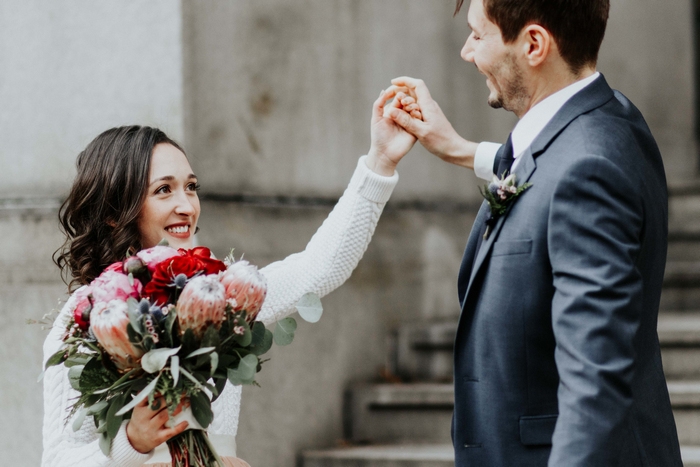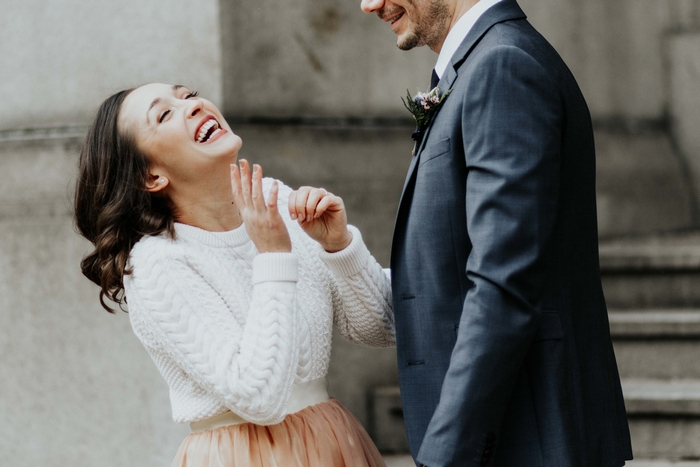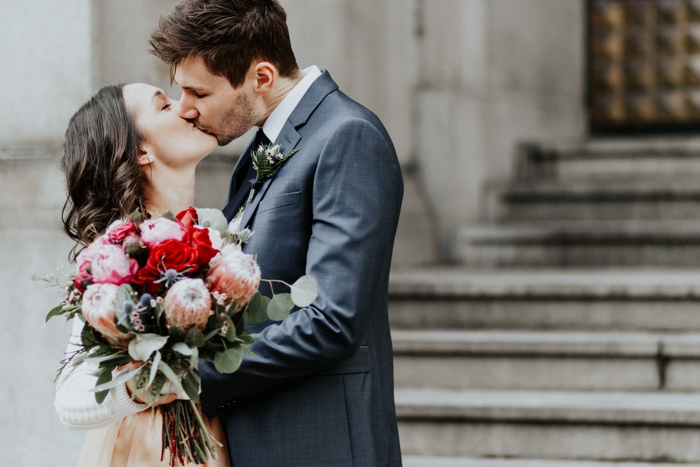 What are some the challenges that you faced planning an intimate wedding?
We really did not face too many challenges. We kept most of it really simple which made planning simple.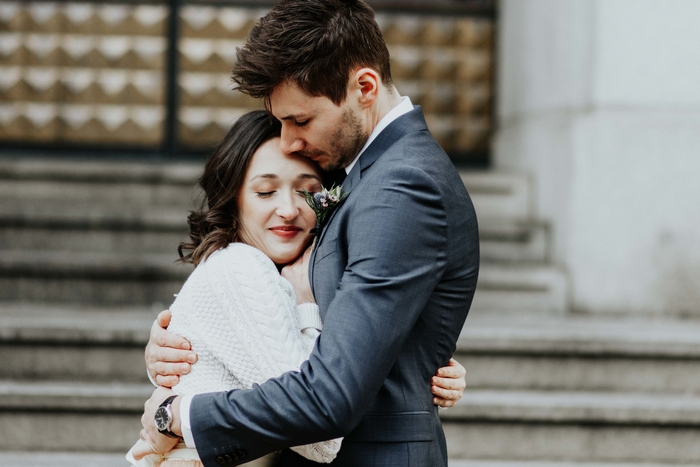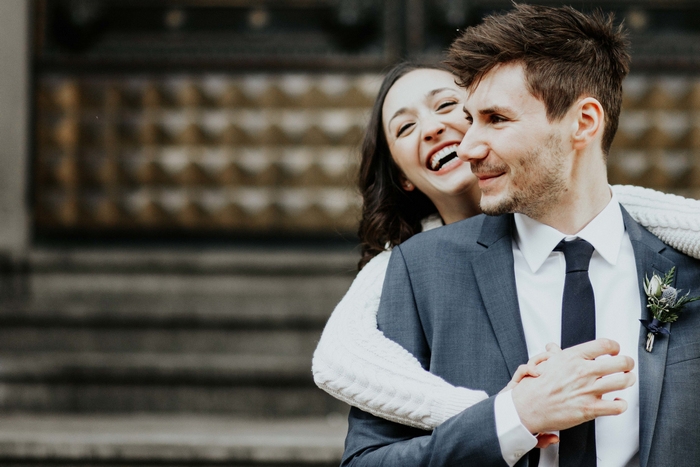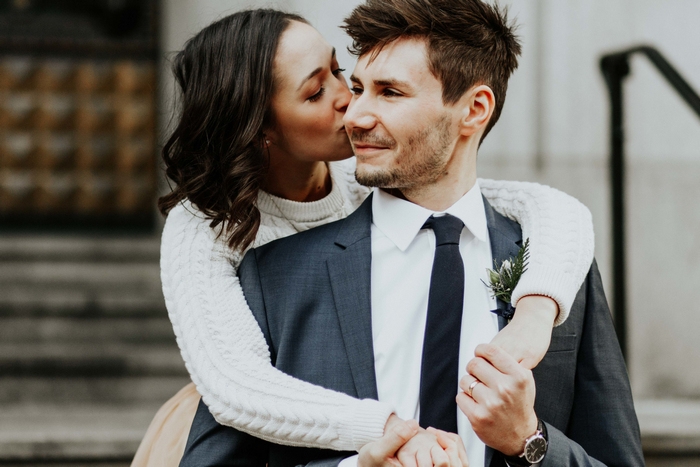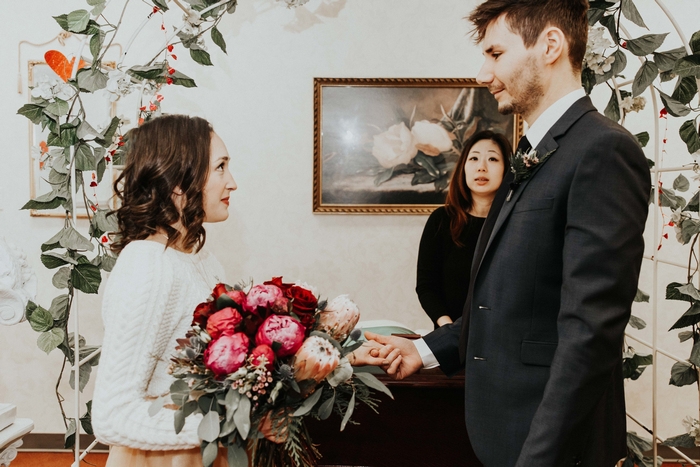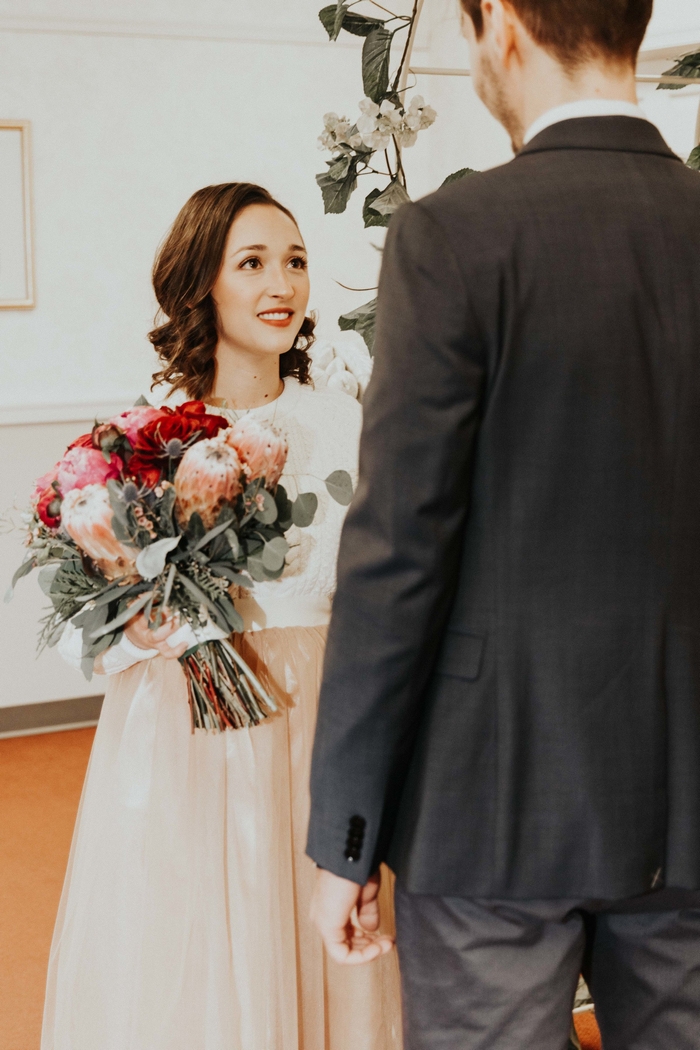 Was it difficult to pare down the guest list?
It was not difficult, we decided early on no one would be there.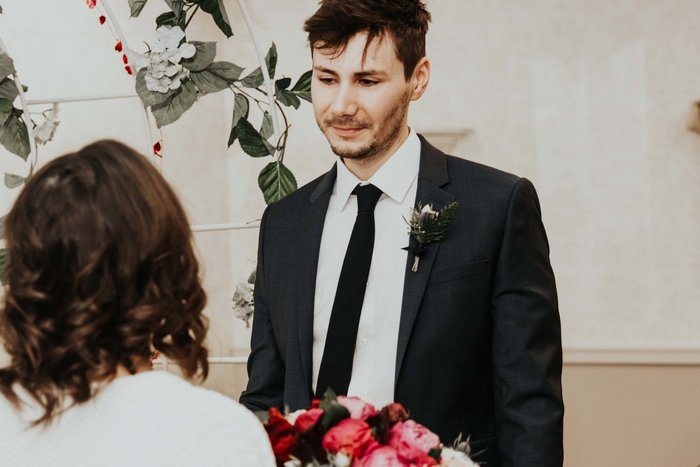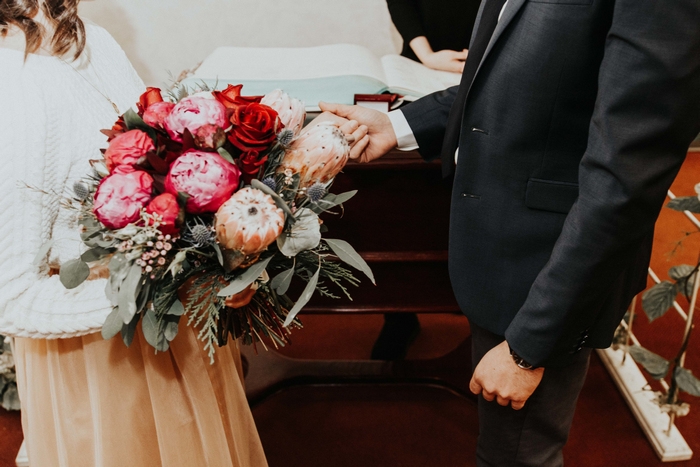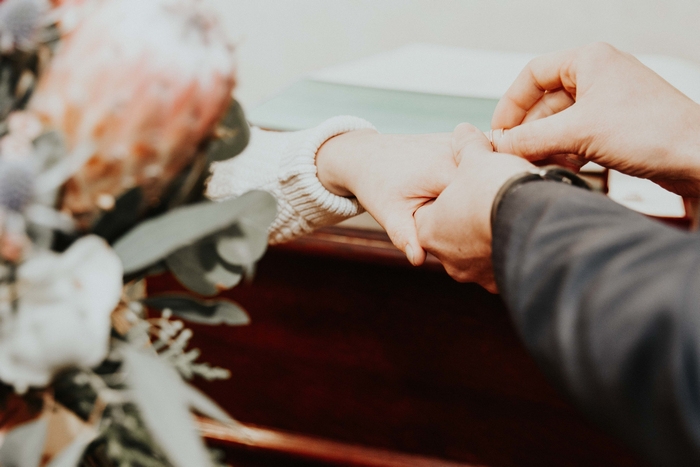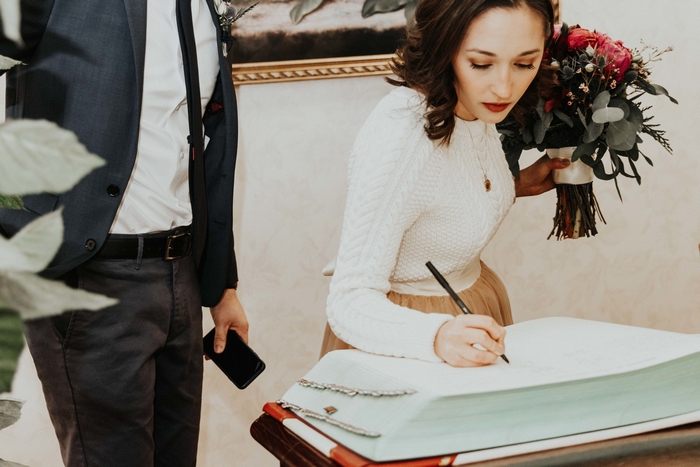 Did you have any 'issues' with the small guest list from friends and family? If so, how did you address them?
No.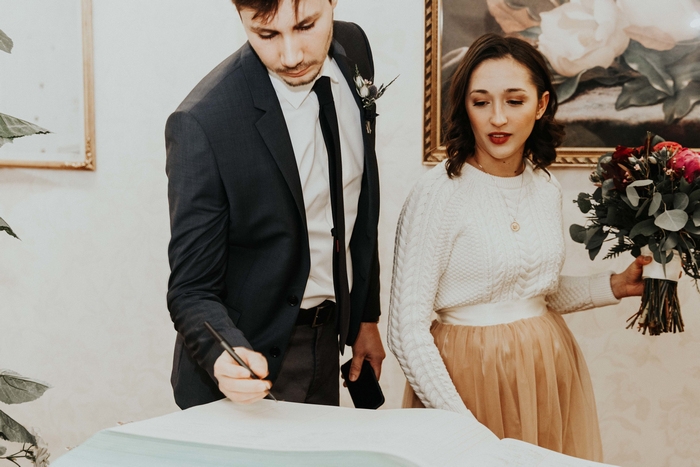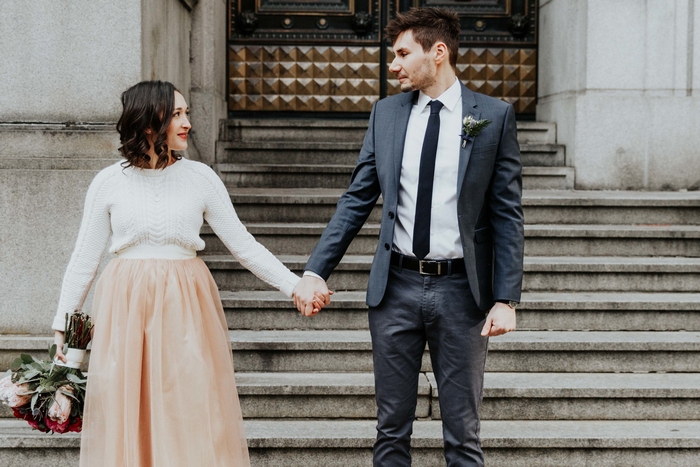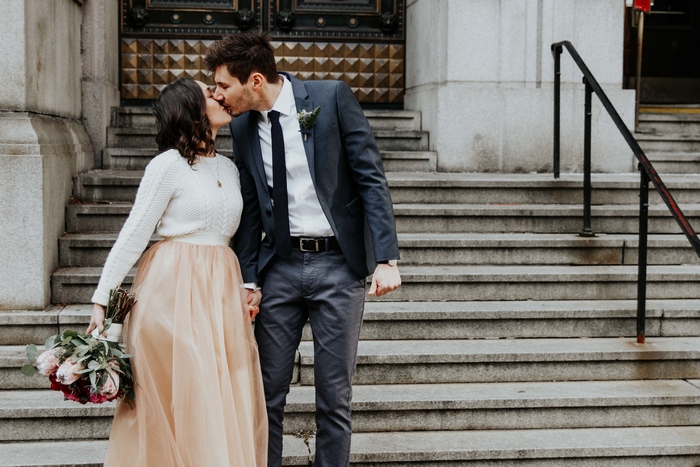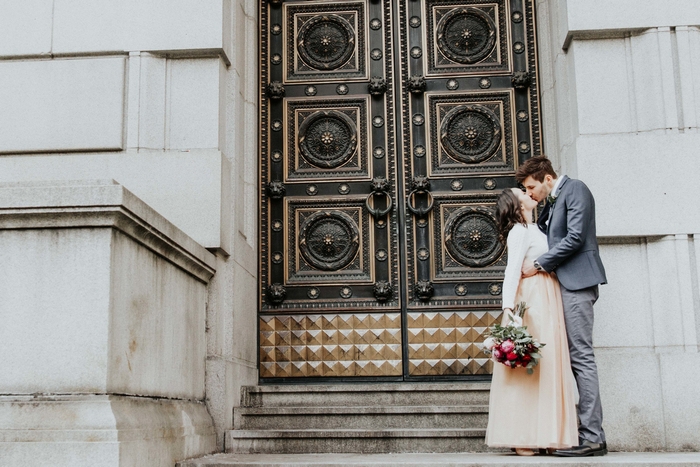 What were the highlights of the ceremony?
Our ceremony was very short, but the highlight was definitely just being able to say our vows and feel the commitment we were making to each other as we move forward in life.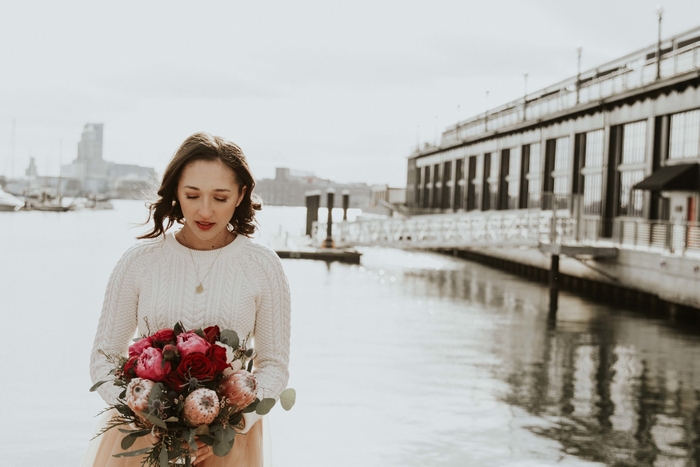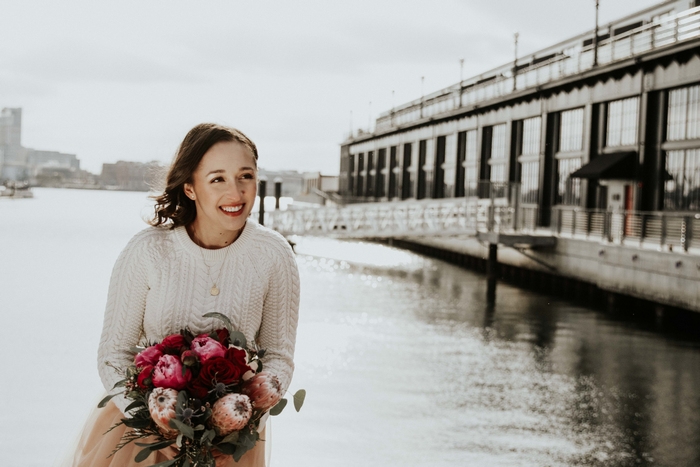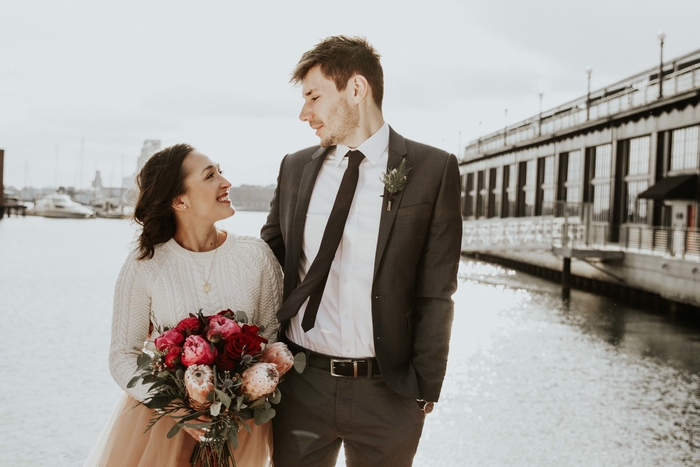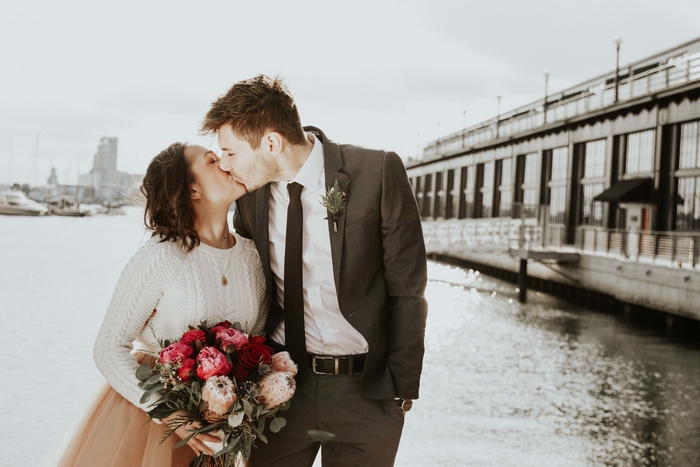 What was the best thing about having an intimate wedding?
The best thing was all of our attention was on each other. There was not any pressure to please anyone else on our wedding day, and although it may sound selfish it really made the day that much more special.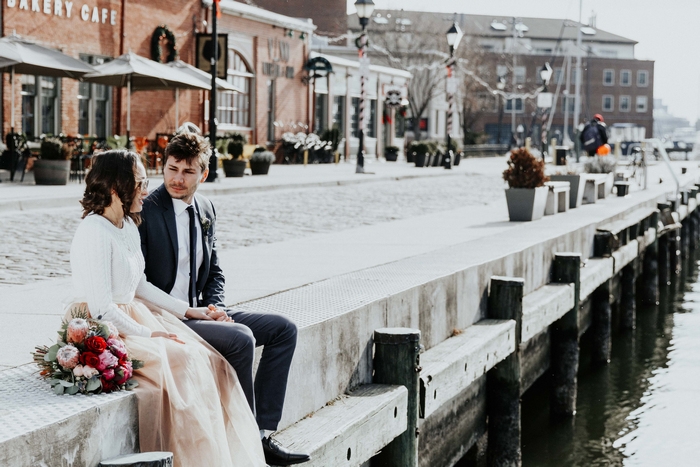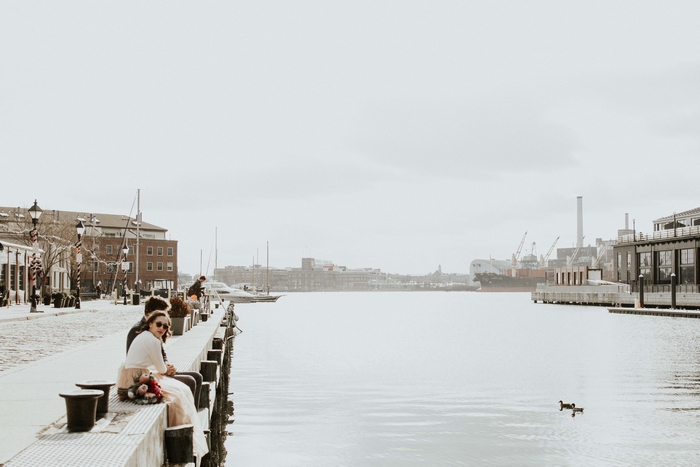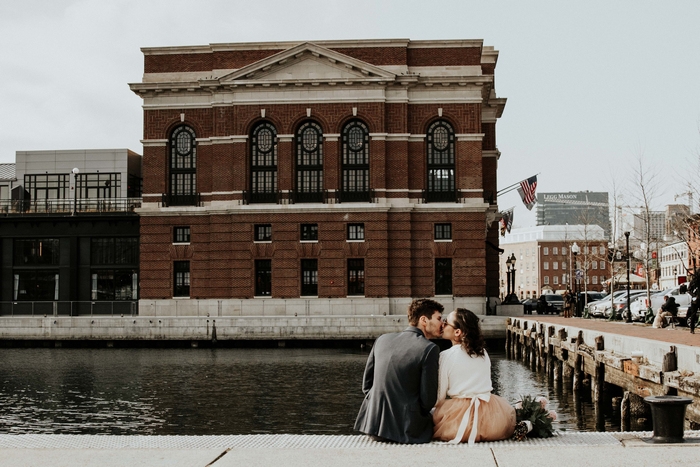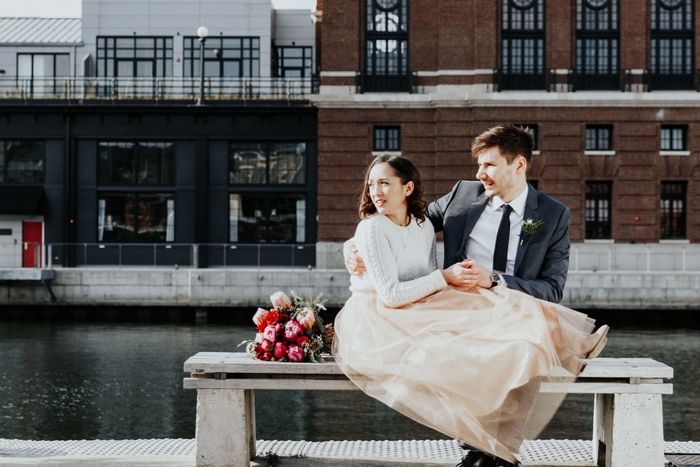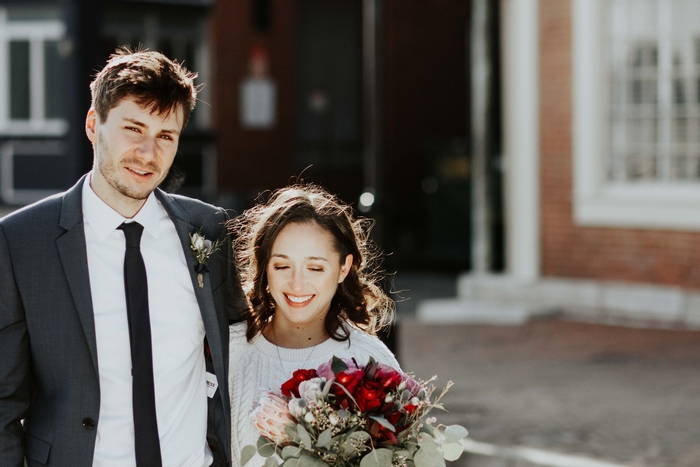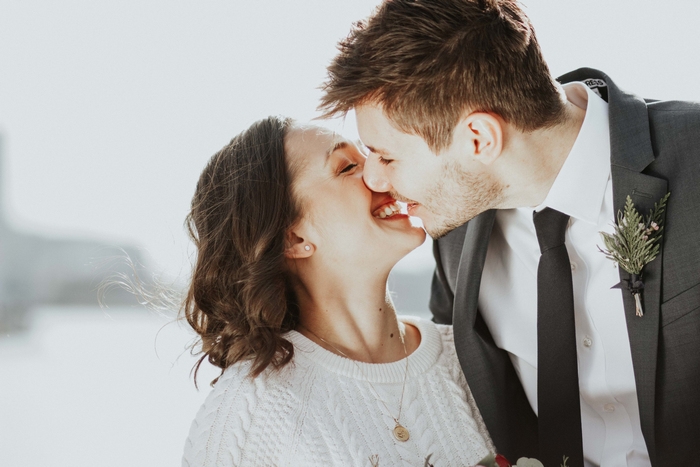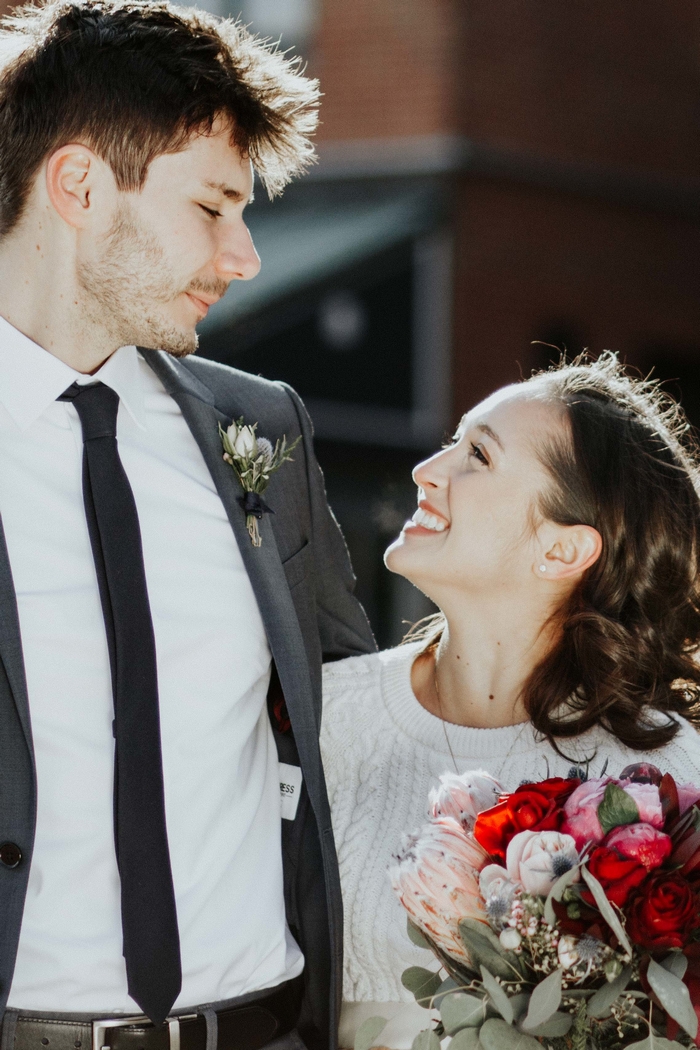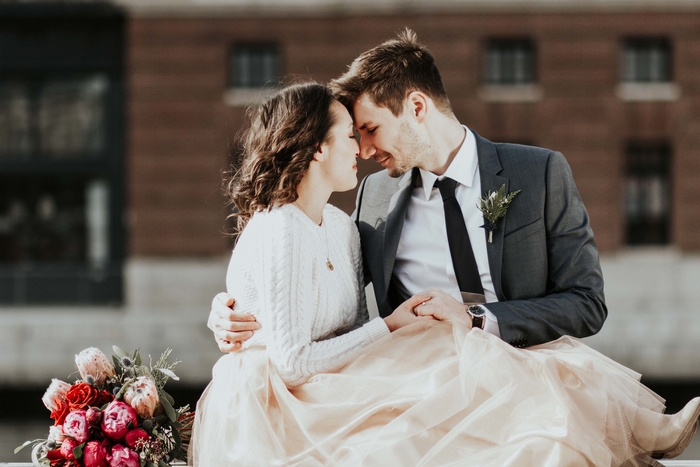 What advice do you have for couples who are considering an intimate wedding?
The best advice I could offer is no matter how small your wedding day is its still YOUR day and can still be just as special (or even more so). Having an intimate wedding does not mean you cannot have the same experience as brides or grooms having bigger more elaborate weddings.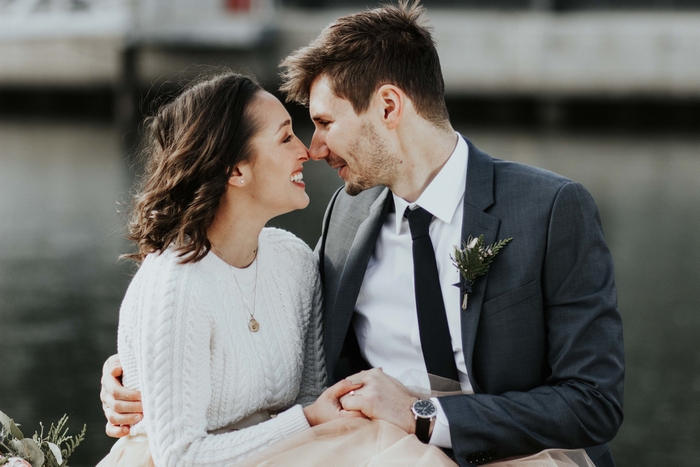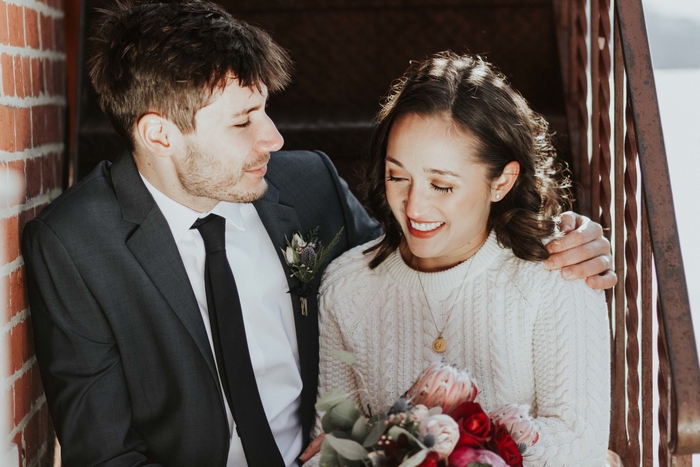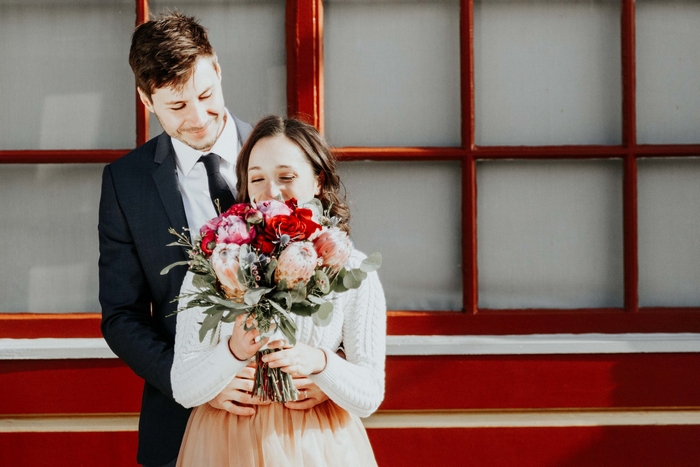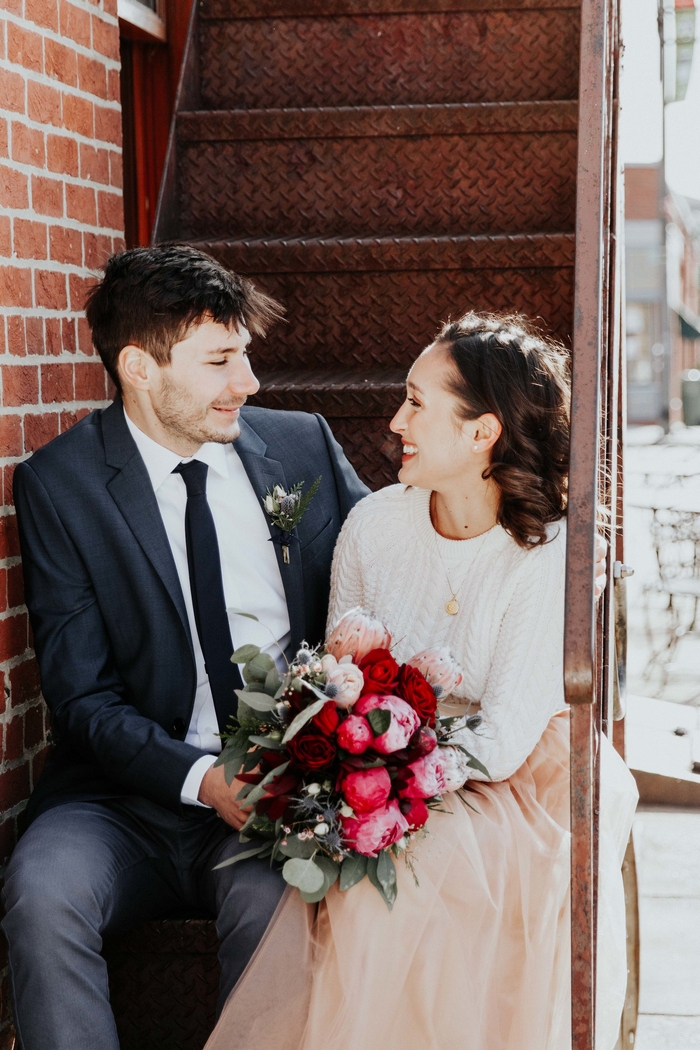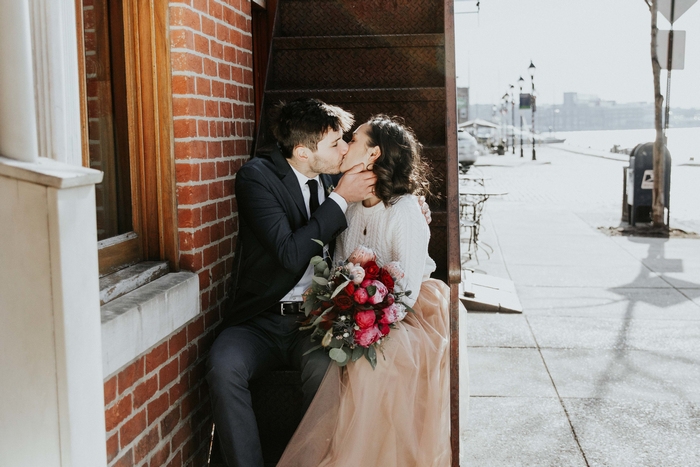 Vendors:
Photographer: Elizabeth McConeghey
Florals: Love and Luster
Venue: Mitchell Courthouse, Baltimore MD