Ethan and Jacquelyn's simple elopement at San Francisco City Hall included a tour of the city as well as a trip to the California redwoods.
"Their wedding day featured personal touches like outfit and shoe changes, Chewbacca socks, and personalized jewelry. After the ceremony, we grabbed some lunch and then sought out a view of the Golden Gate Bridge. The foggy weather cleared and we spent some time at the Palace of Fine Arts. After changing from her sweet tea dress into her flowing tulle skirt, we drove out of town to visit the Muir Woods National Park to find some magical light, and close out the day at the beach!" say photographers, Kyle and Tori from Kyle Loves Tori Photography.
Sounds like a perfect wedding day to us!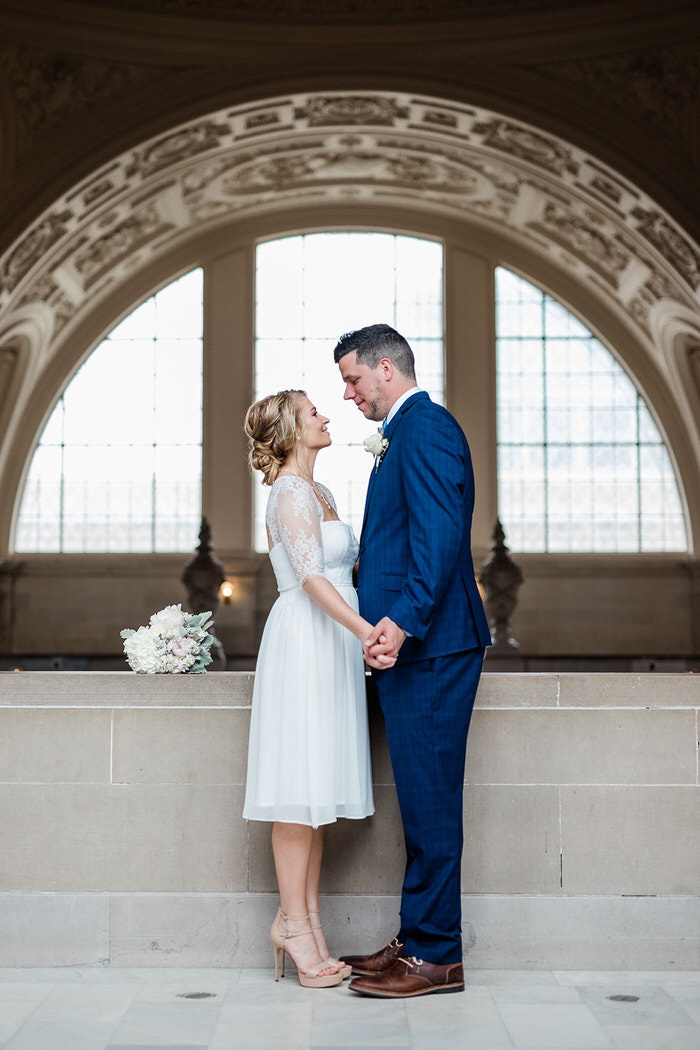 Jacquelyn, 35 & Ethan, 28
Location: San Francisco, California
Wedding Date: June 19, 2018
Number of Guests: 0!
Wedding Cost: $4,500 (San Francisco Elopement) $4000 (Minnesota Reception)
Wedding Ceremony Location: San Francisco City Hall
Wedding Reception Location: Bald Man Brewing, Eagan, Minnesota (Not pictured)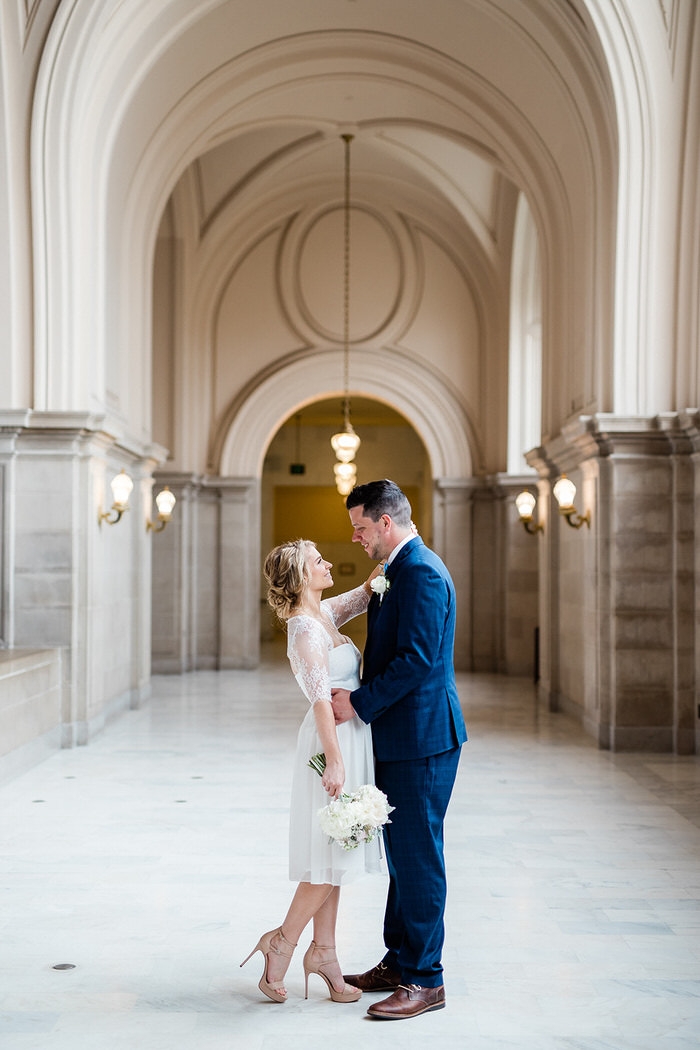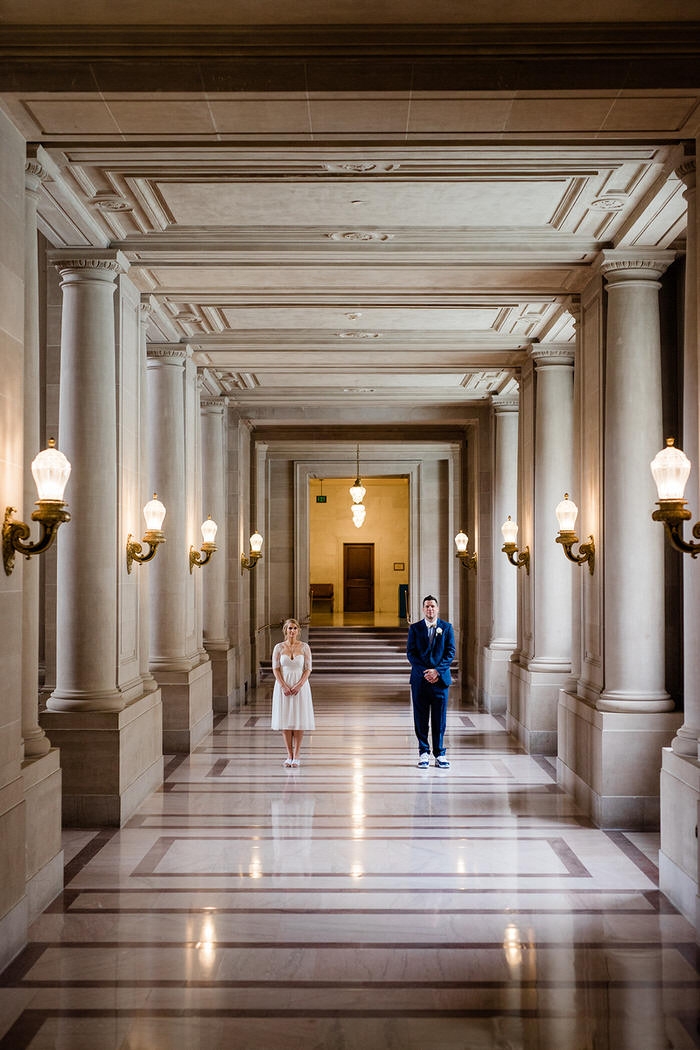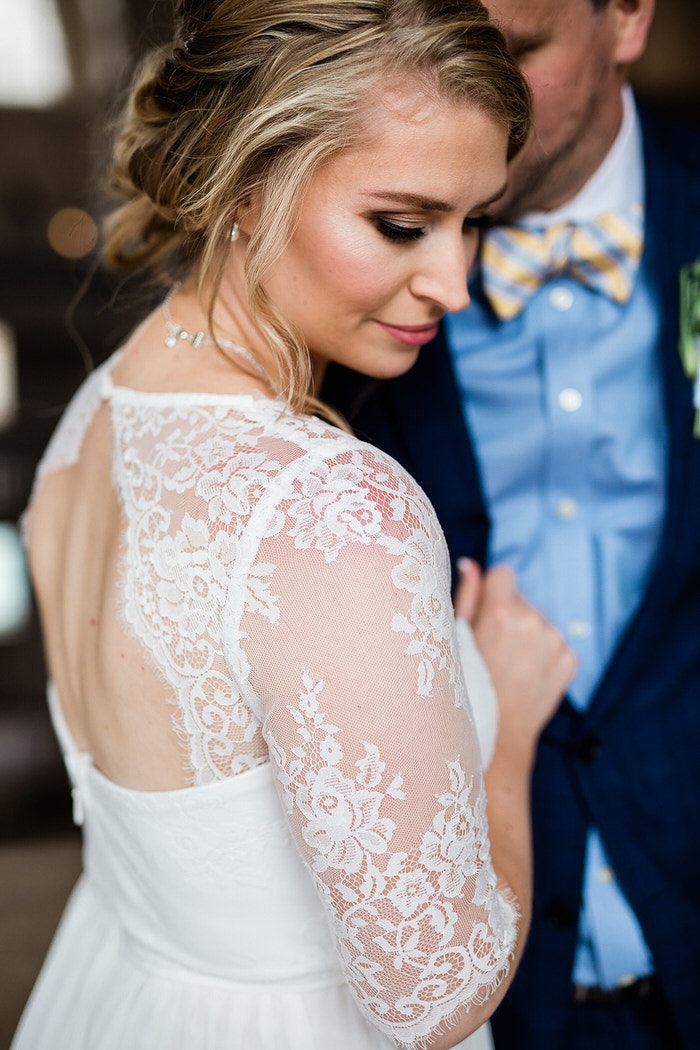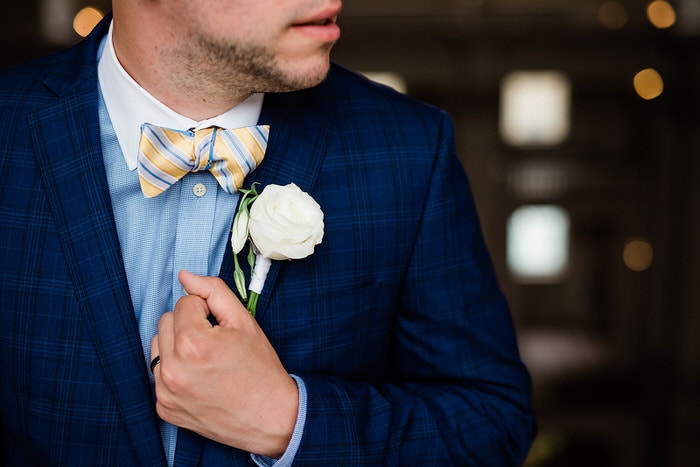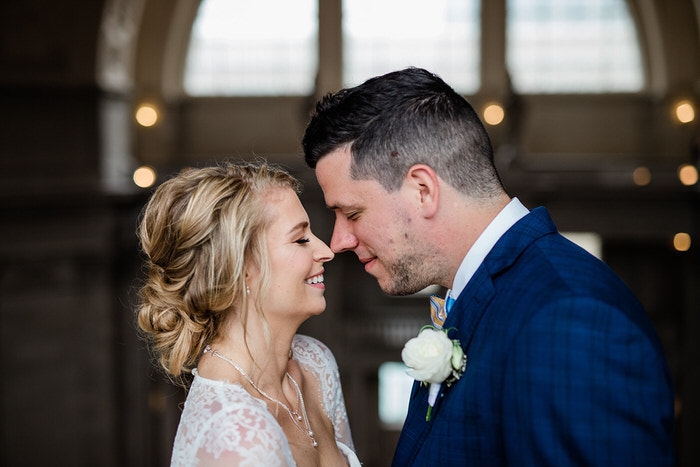 Why did you have an intimate wedding?
Big weddings are stressful and expensive, and they just seem unnecessary. Most of the time they feel like they're done out of obligation for other people and lose sight of what they're really for: two people who want to spend their lives together. Neither of us wanted to take on the task of planning something big and we'd much rather spend the money on a fun trip or something like that (which we did…we went to Europe for a week and a half after the wedding). And I personally was incredibly anxious about having everyone stare at me as I walk down an aisle. That just not an introvert's scene.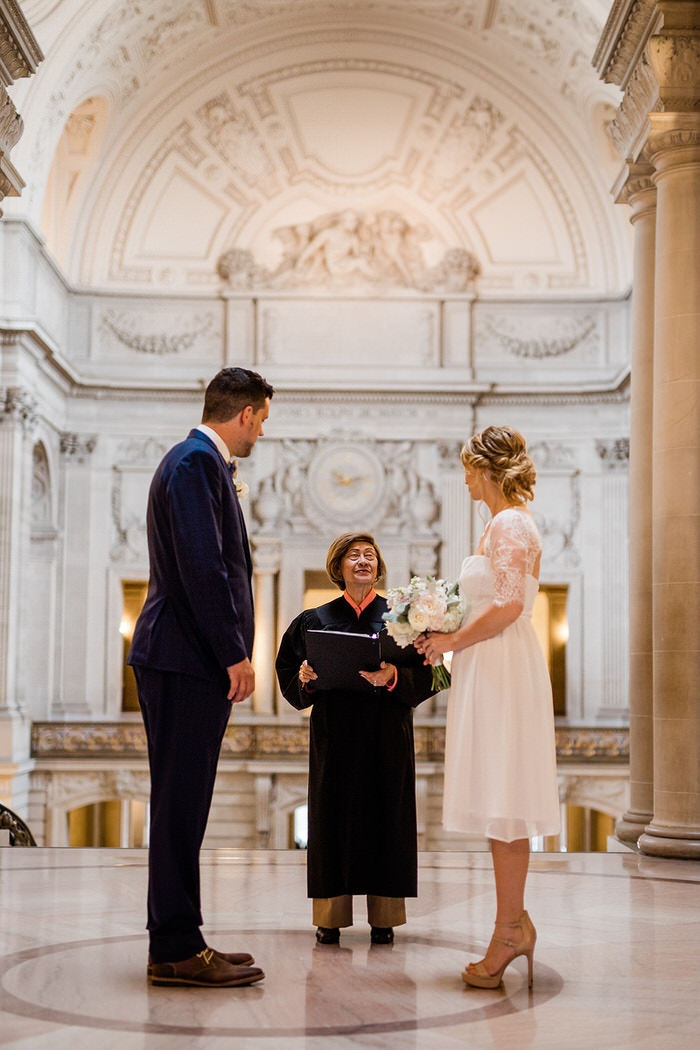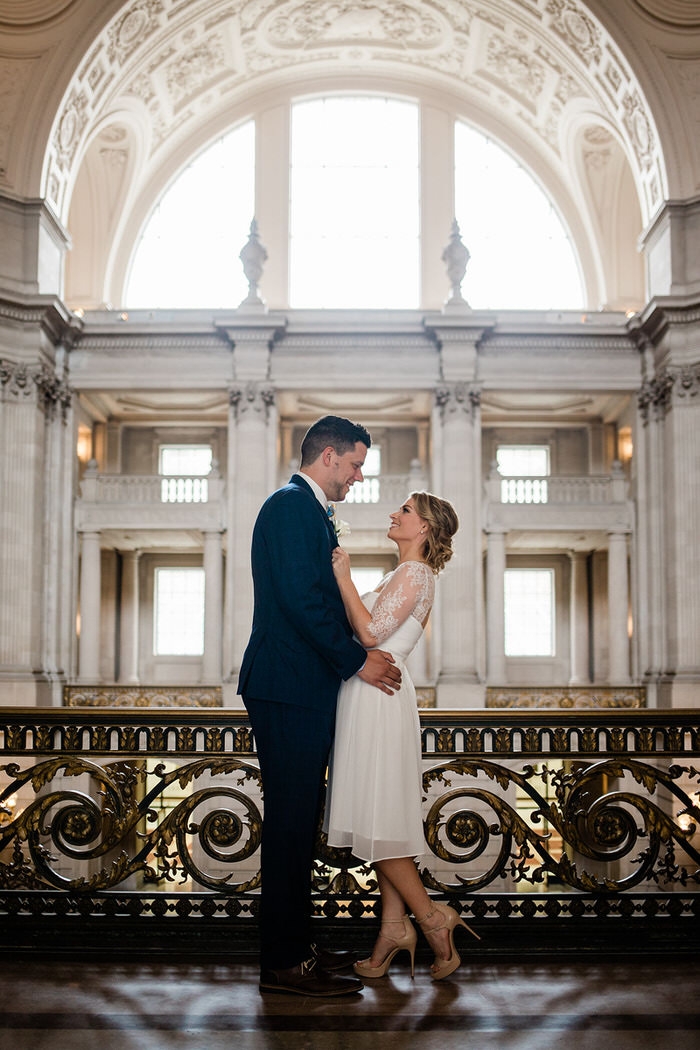 What are some the challenges that you faced planning an intimate wedding?
Not many. The hardest part was that we were doing it in another state, so we had to figure out California's marriage laws and make sure we planned everything very carefully so we didn't show up to city hall and had missed some requirement.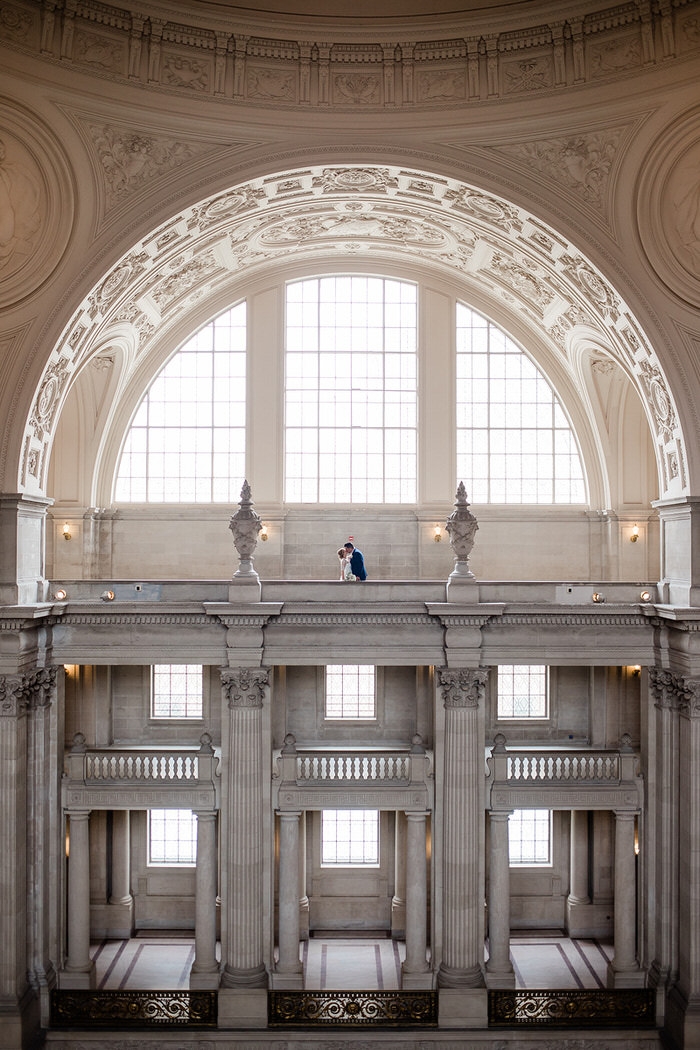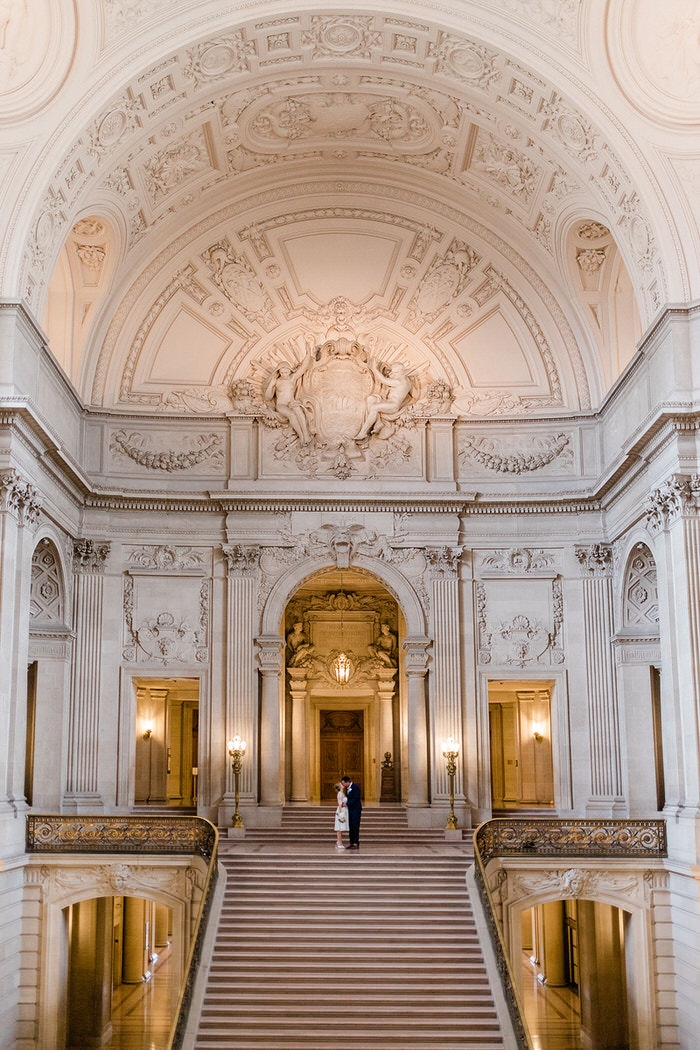 Was it difficult to pare down the guest list?
Not really, since it was zero. My family is enormous, so it was either have a wedding of at least 60, or just keep it to ourselves. Once we decided for it to only be us, there wasn't any discussion to be had.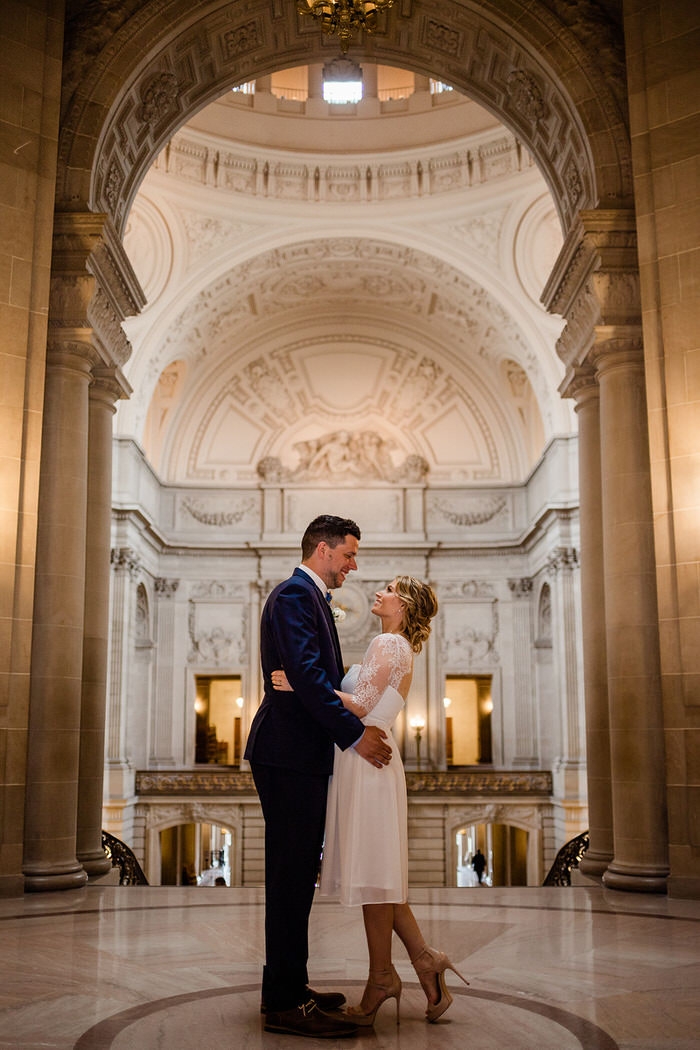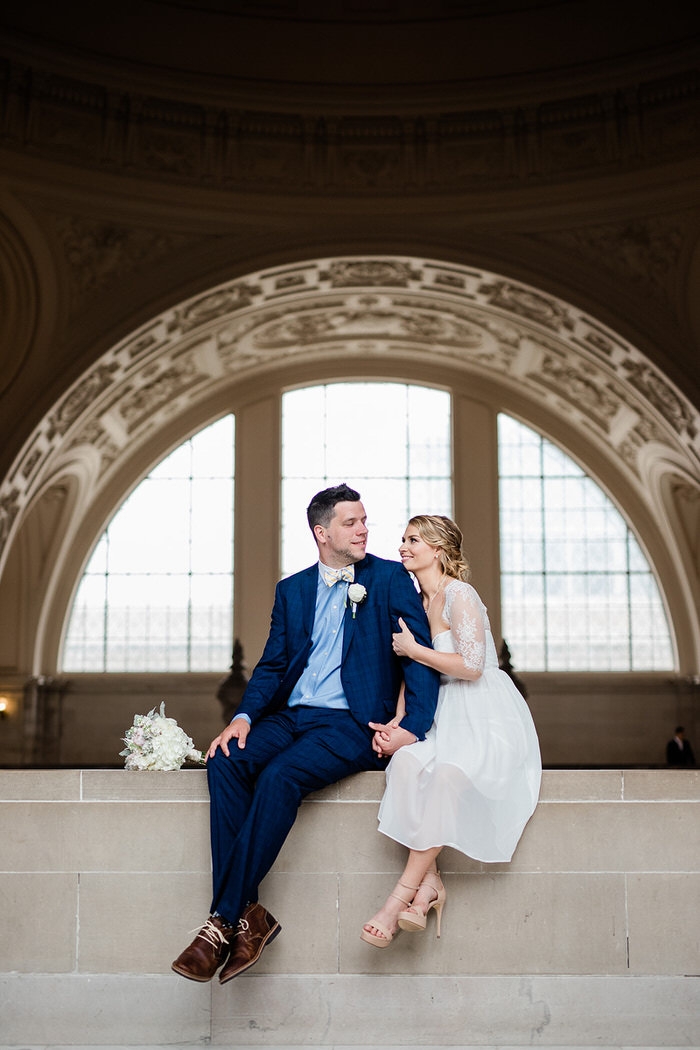 Did you have any 'issues' with the small guest list from friends and family? If so, how did you address them?
Only one family member expressed any frustration with the way we did it, but she quickly got over it. We also promised to have a reception of sorts back home afterwards so we could all get together and celebrate, and that we would hire great photographers for the ceremony so everyone would get to see it.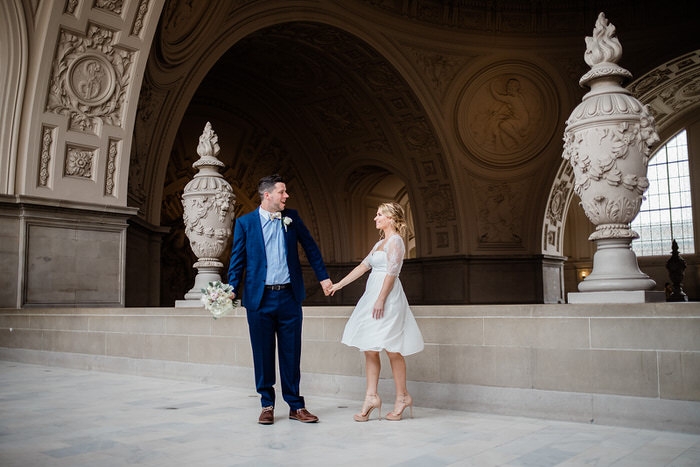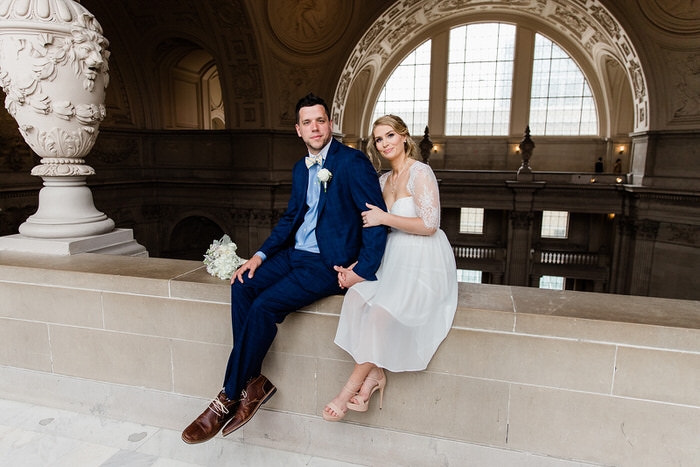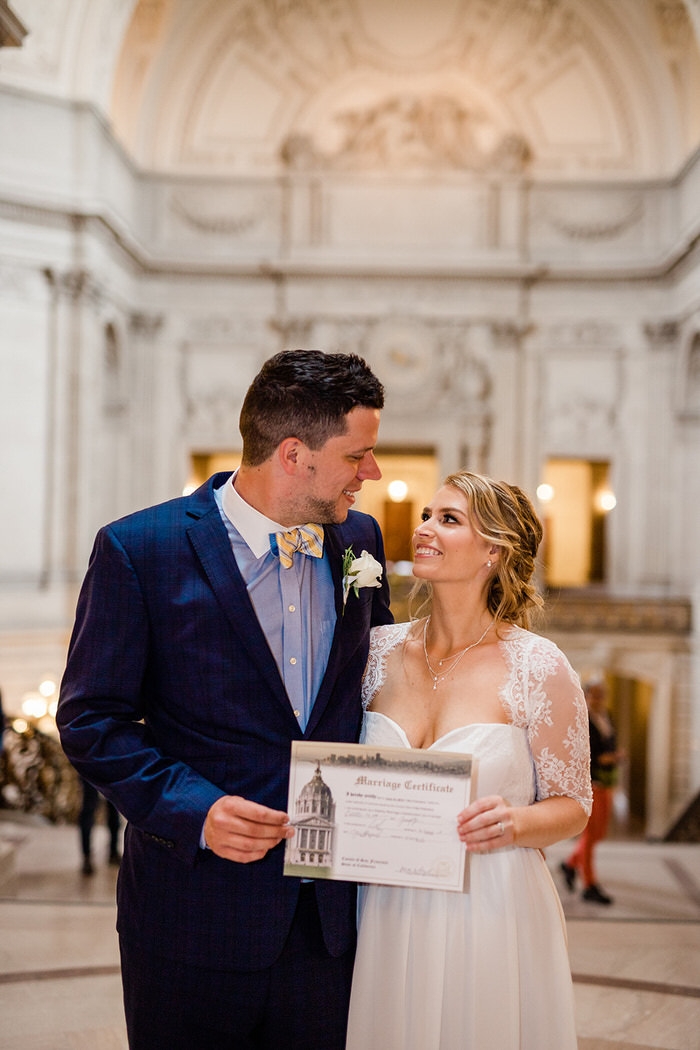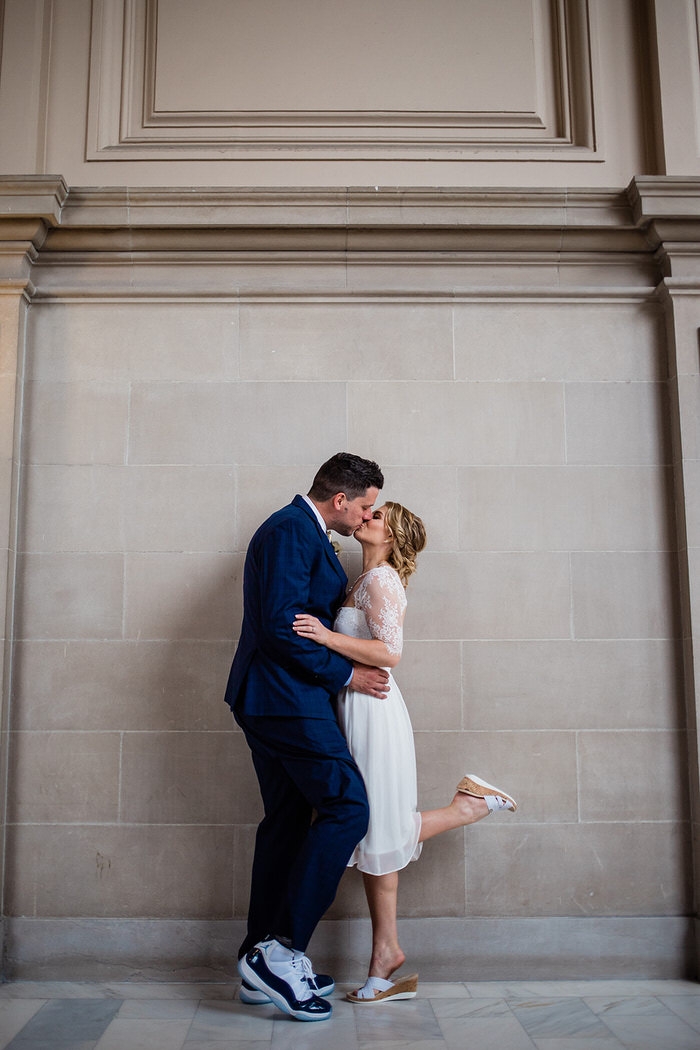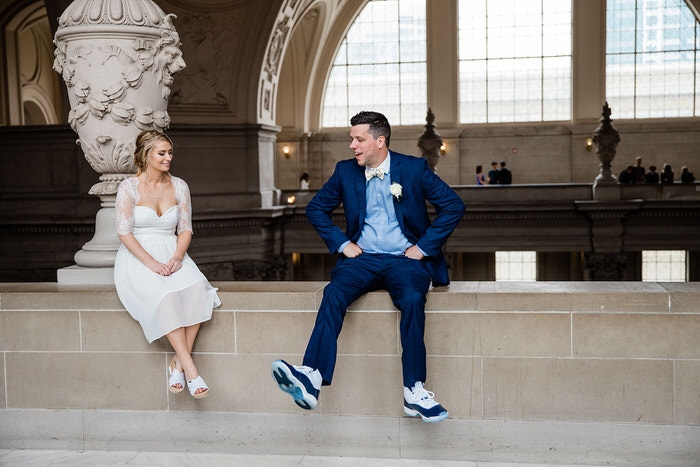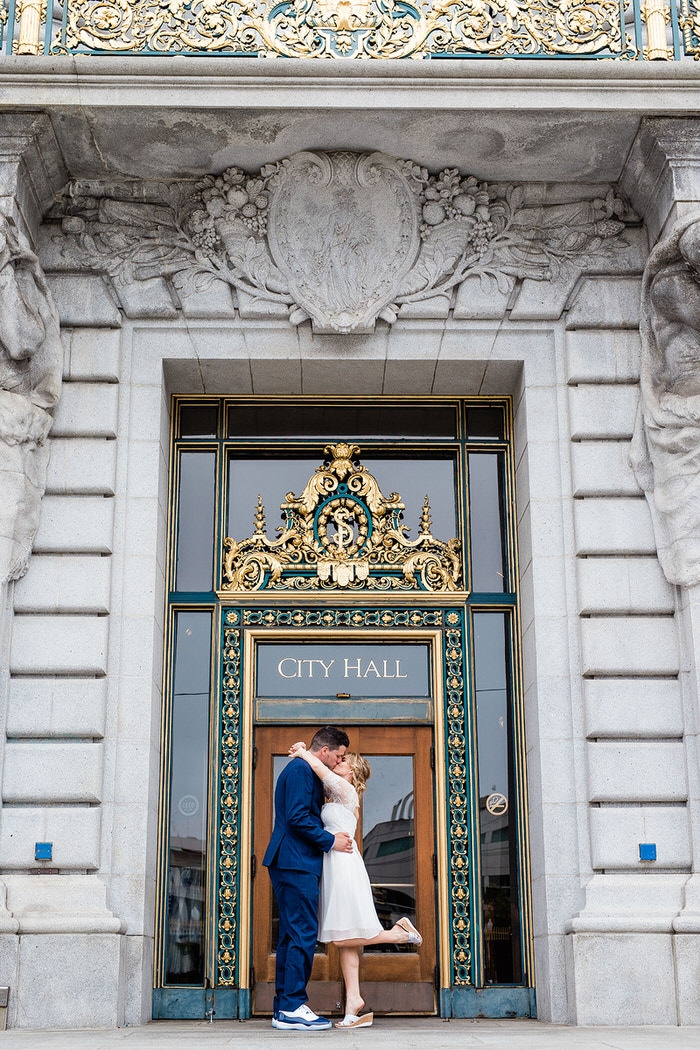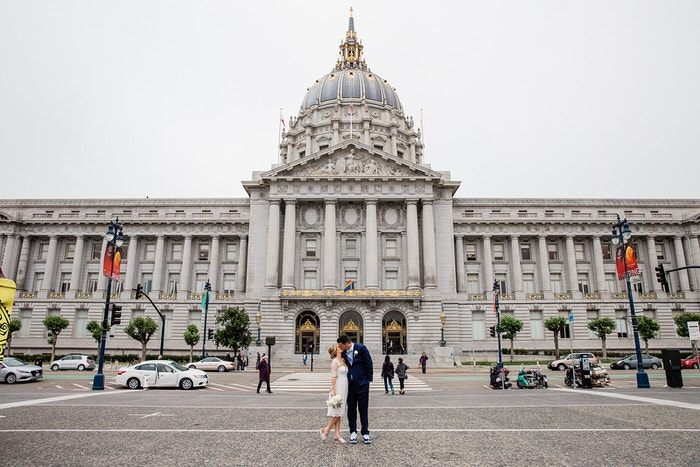 What were the highlights of the ceremony?
I loved how intimate it was and that I could just focus on my husband and myself instead of on guests. The ceremony didn't feel sterile or routine even though it was short and municipal. Traveling around the city afterwards for photos was the best part. It was so fun to explore and everyone was so nice and congratulatory. Strangers asked to take our picture (or take pictures with us) and wished us well. My favorite part was going to the Muir Woods. It was so beautiful and it was so humbling being there, and the pictures are just amazing. I loved everything about it.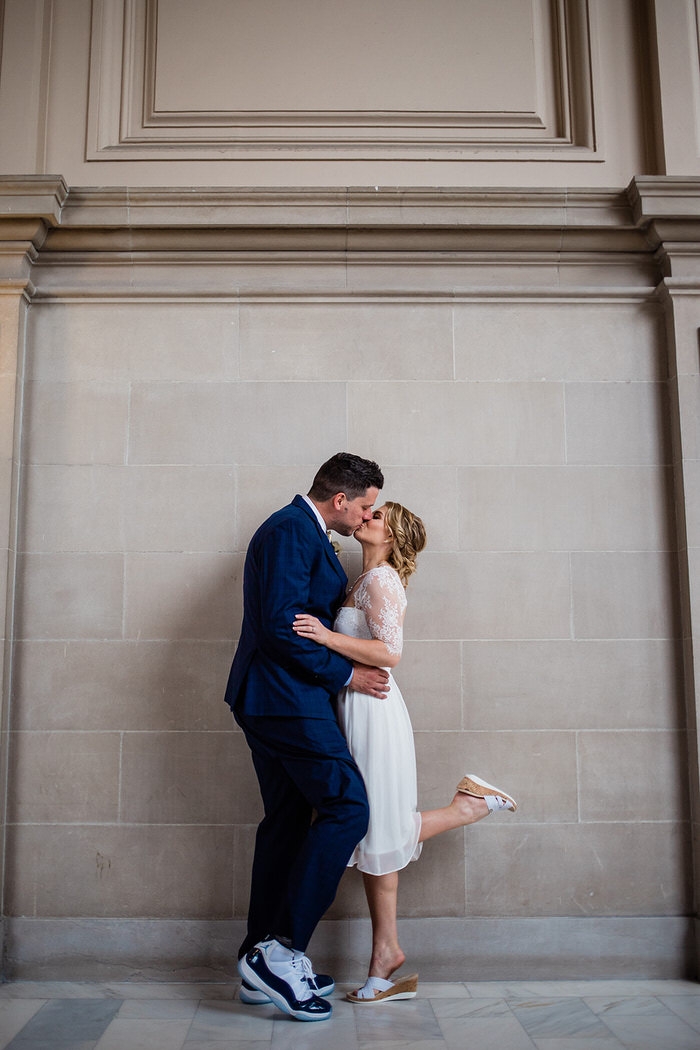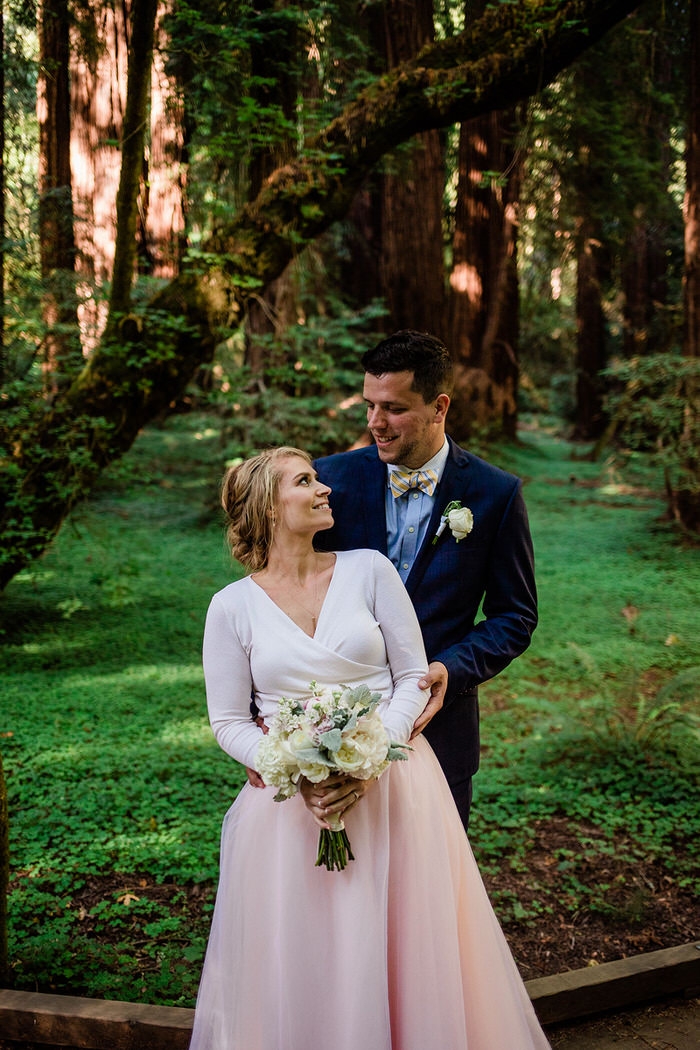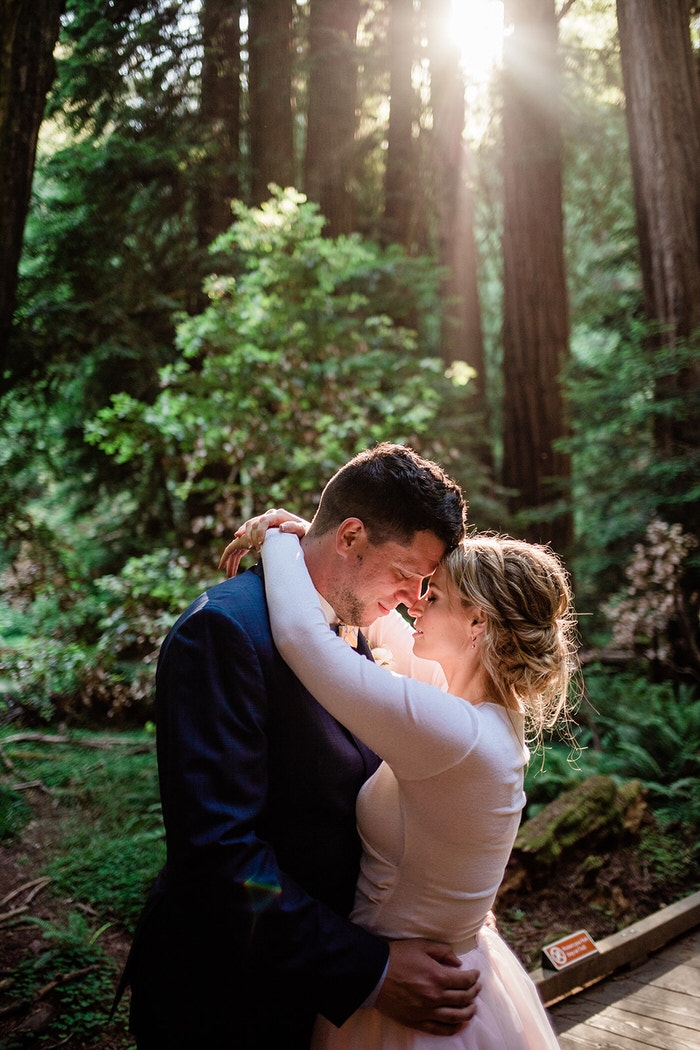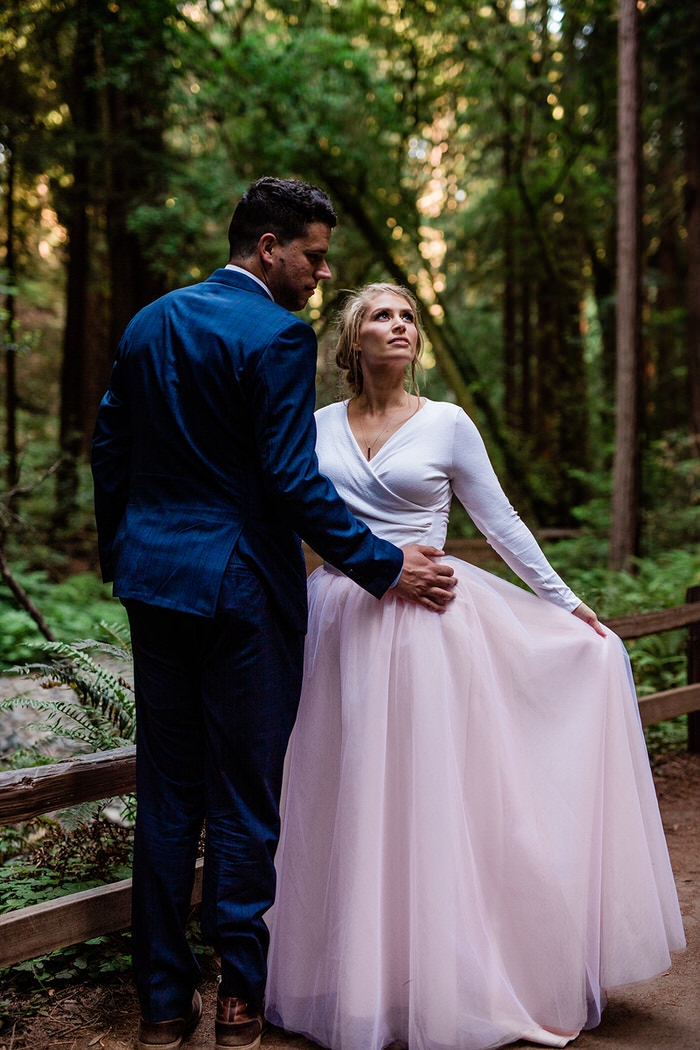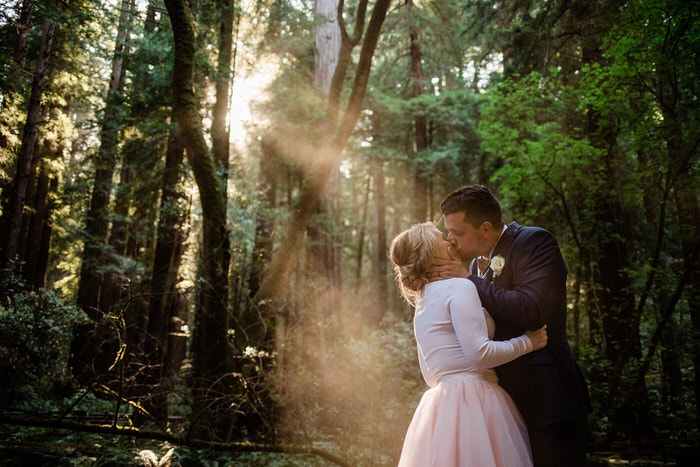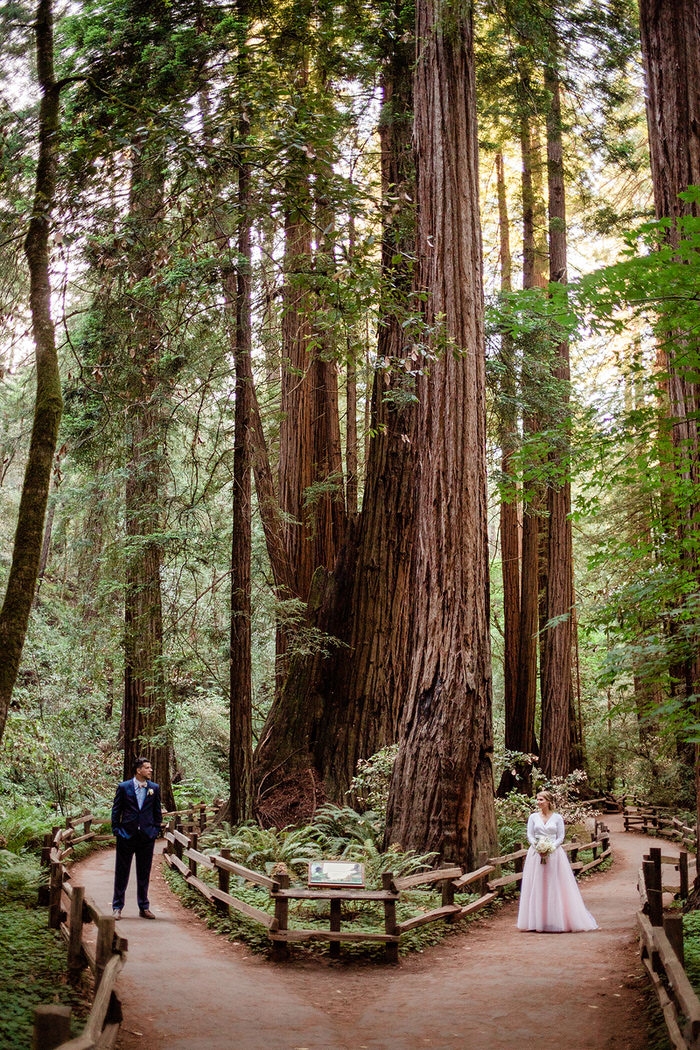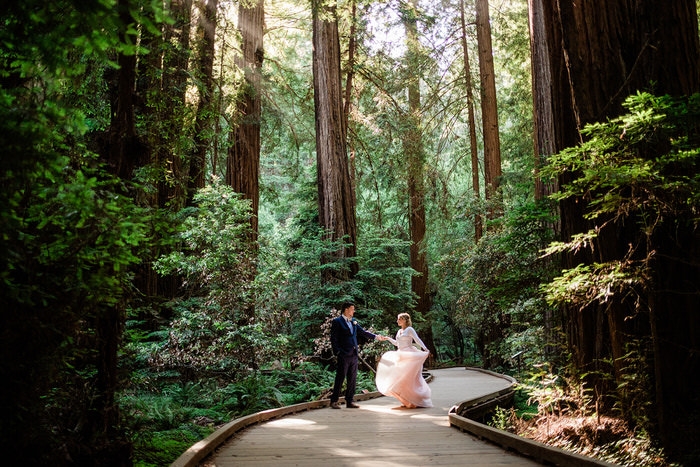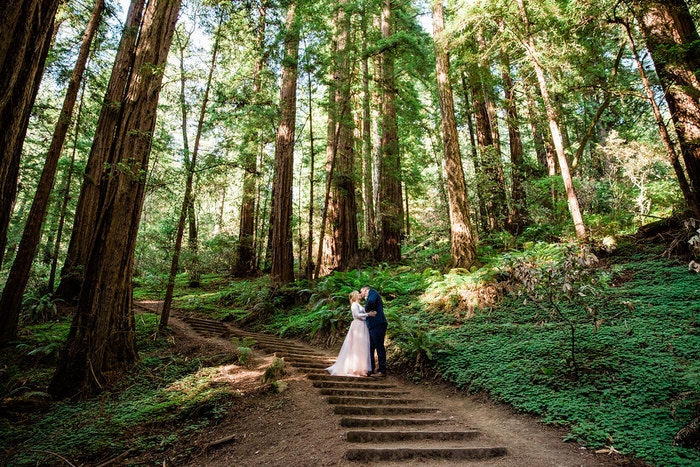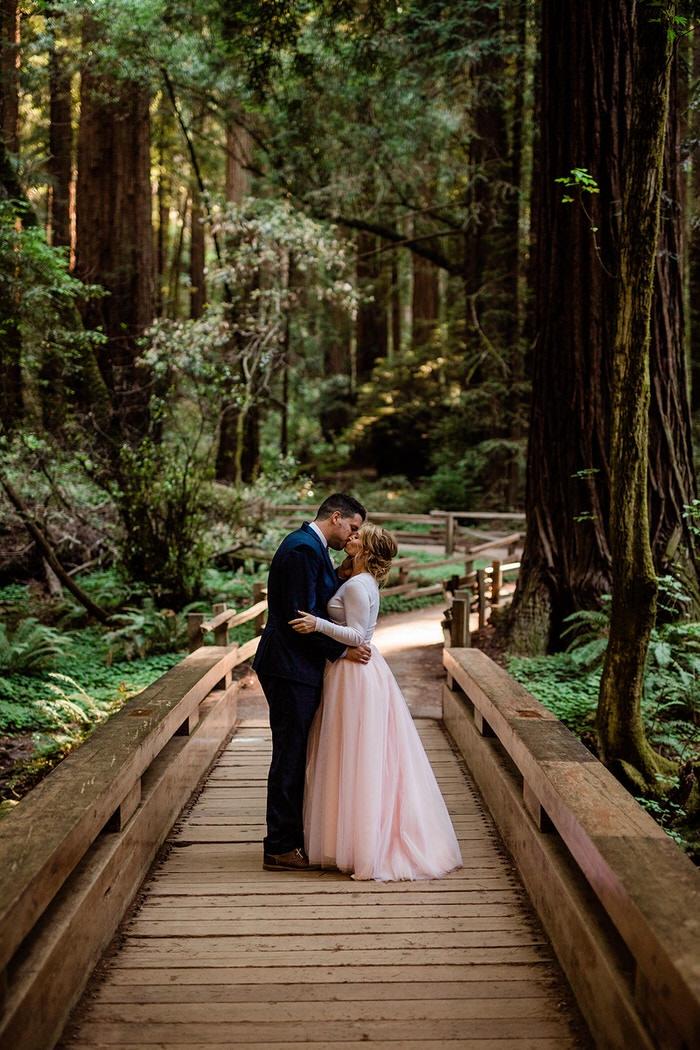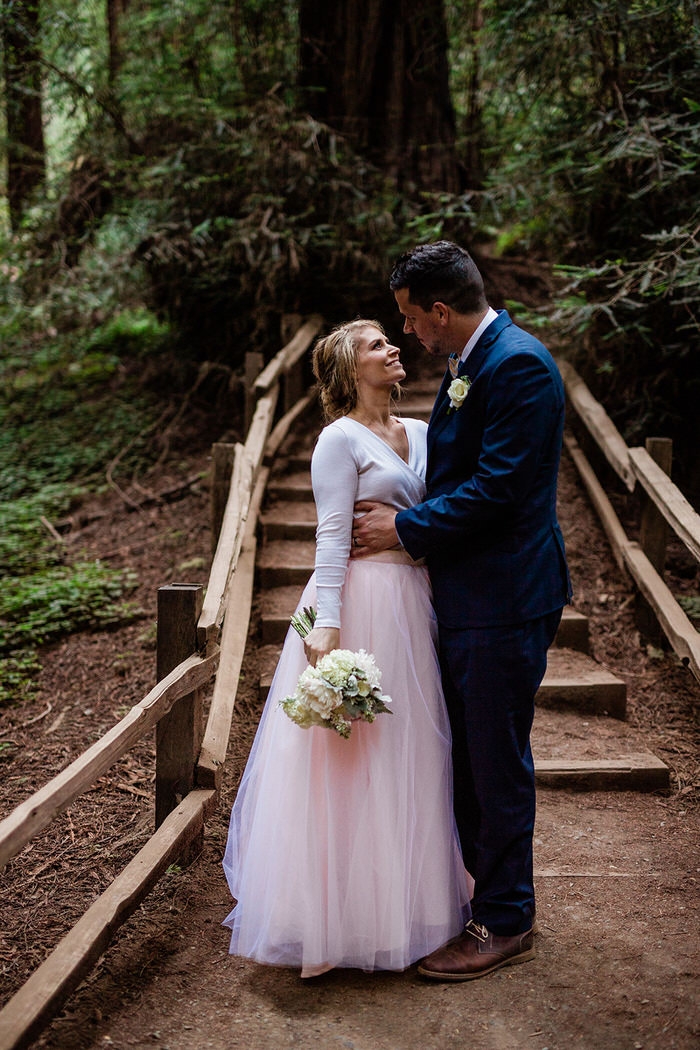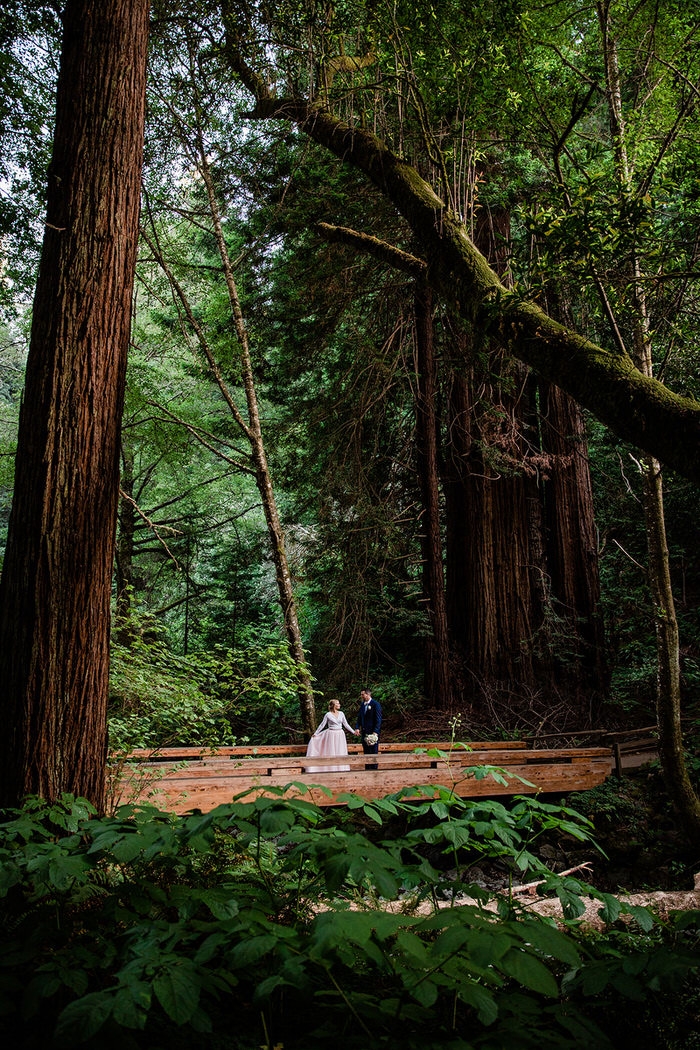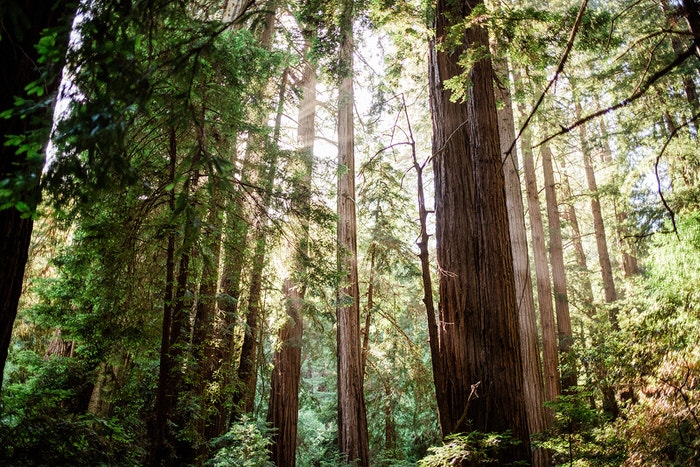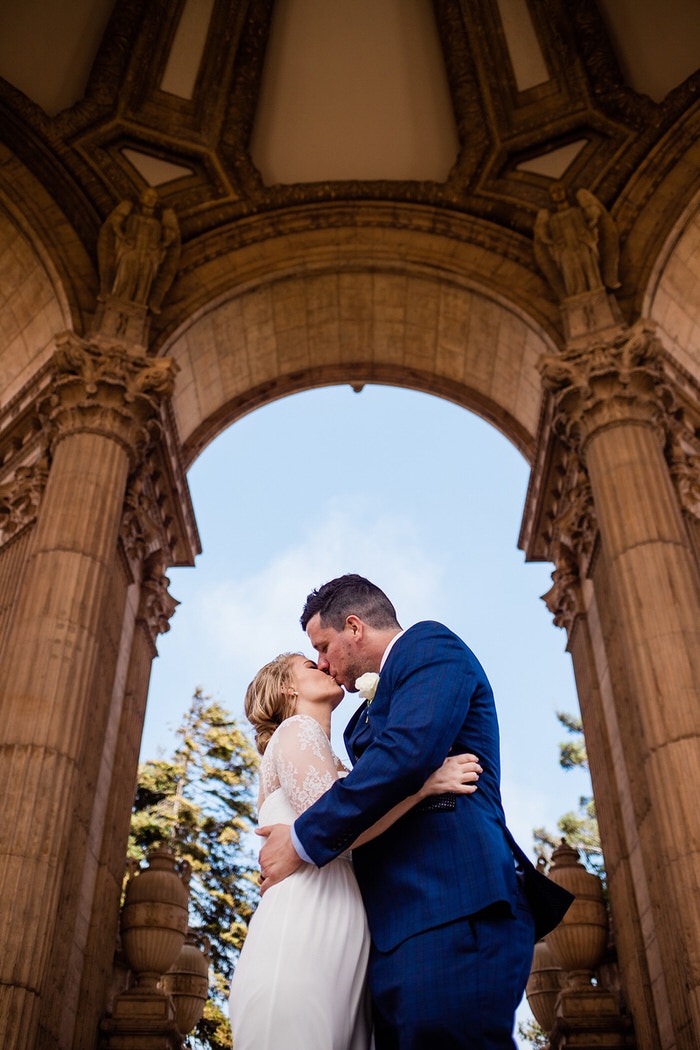 What was the best thing about having an intimate wedding?
I think they're more pure than traditional weddings. You actually get to focus on your partner and the commitment you're making instead of putting on a show. Big weddings can feel so forced sometimes; intimate weddings rarely do.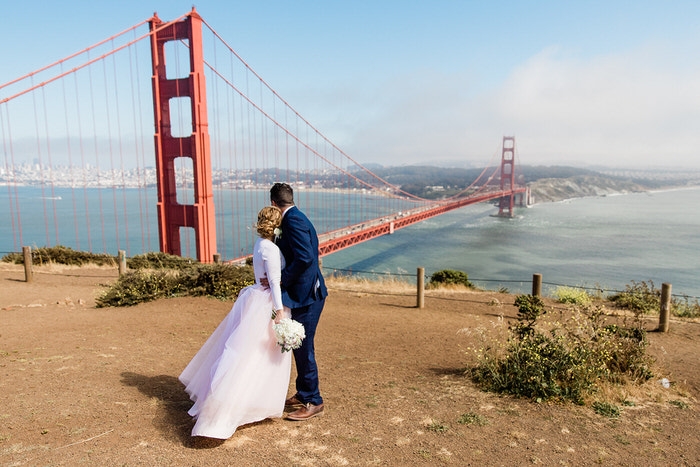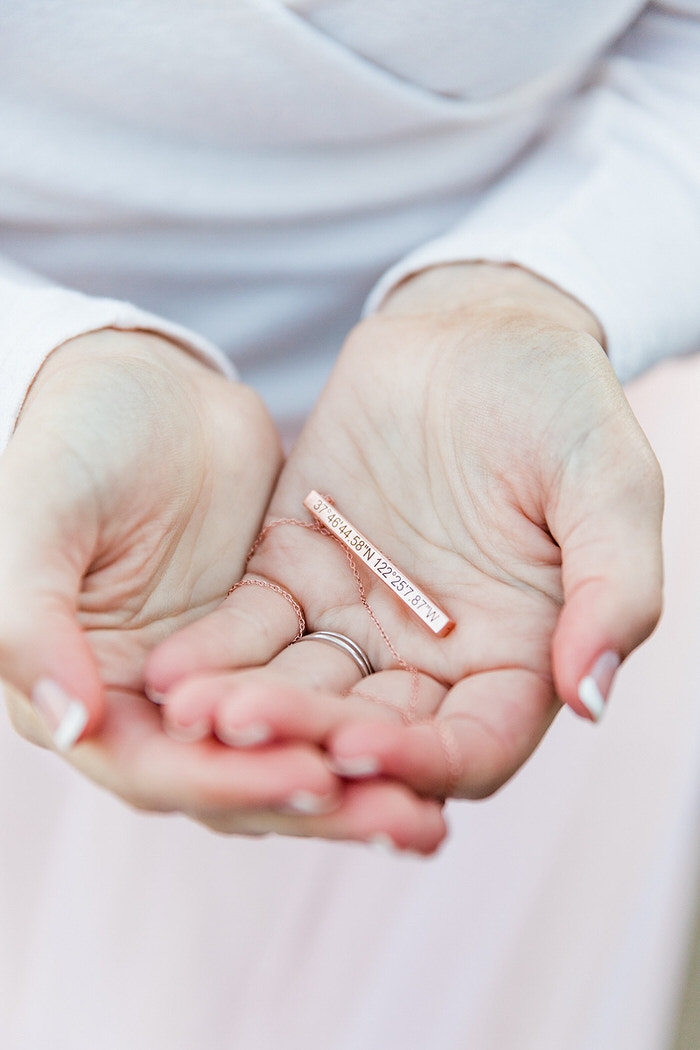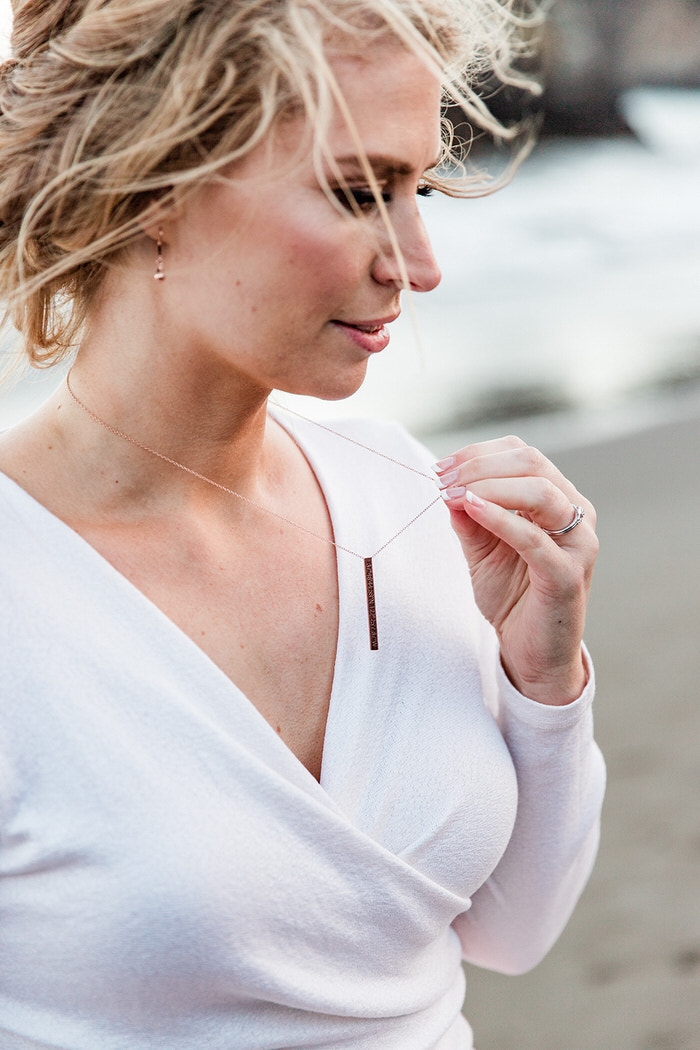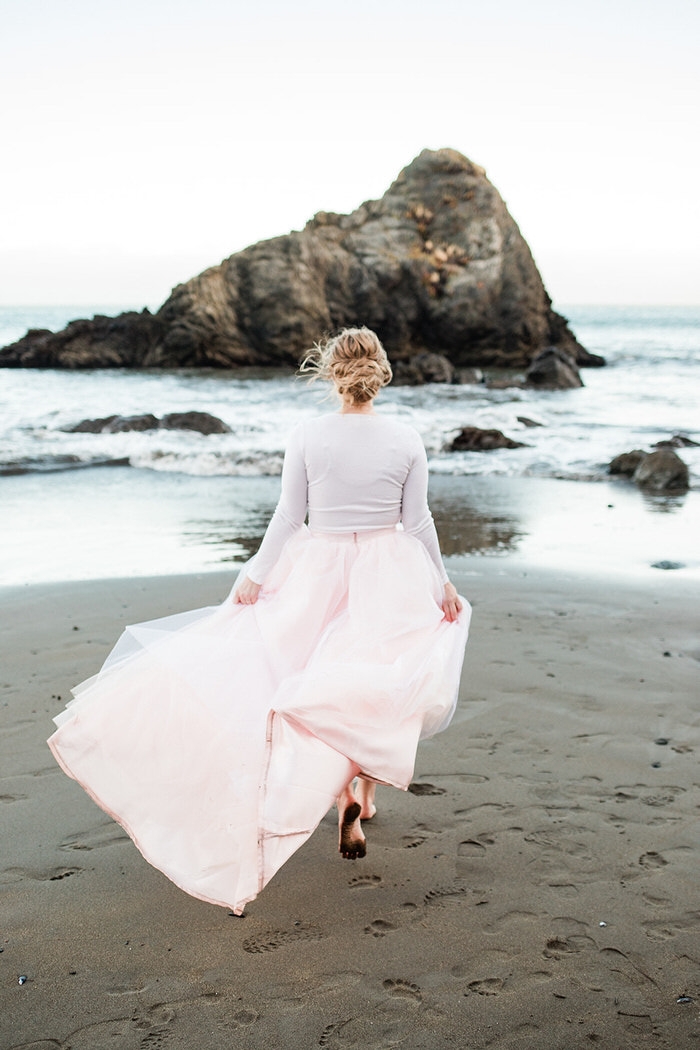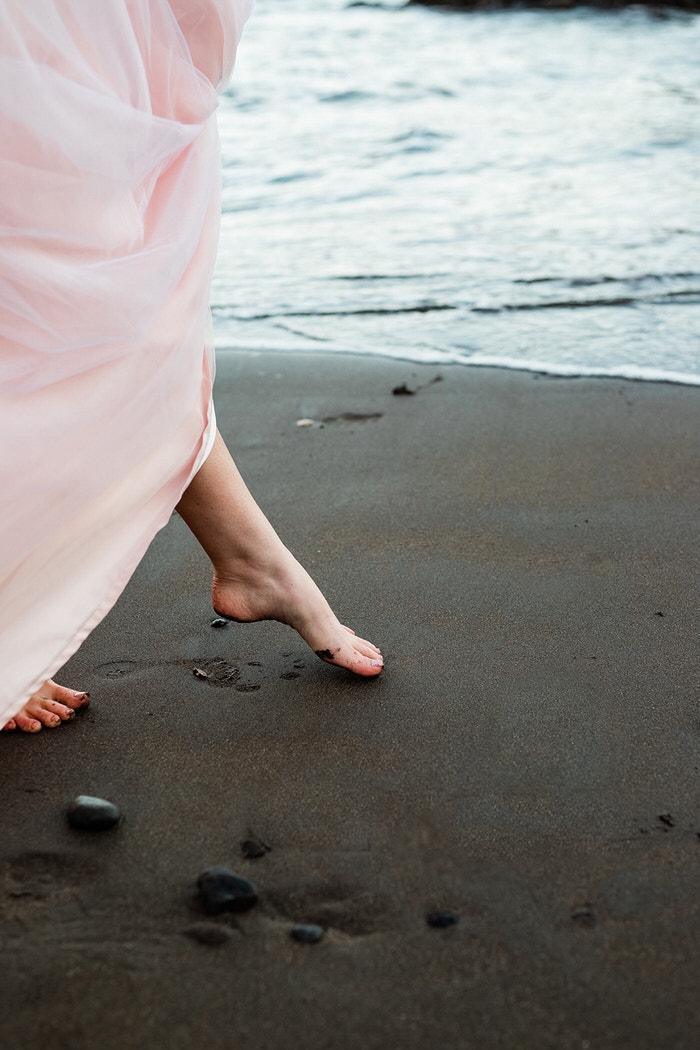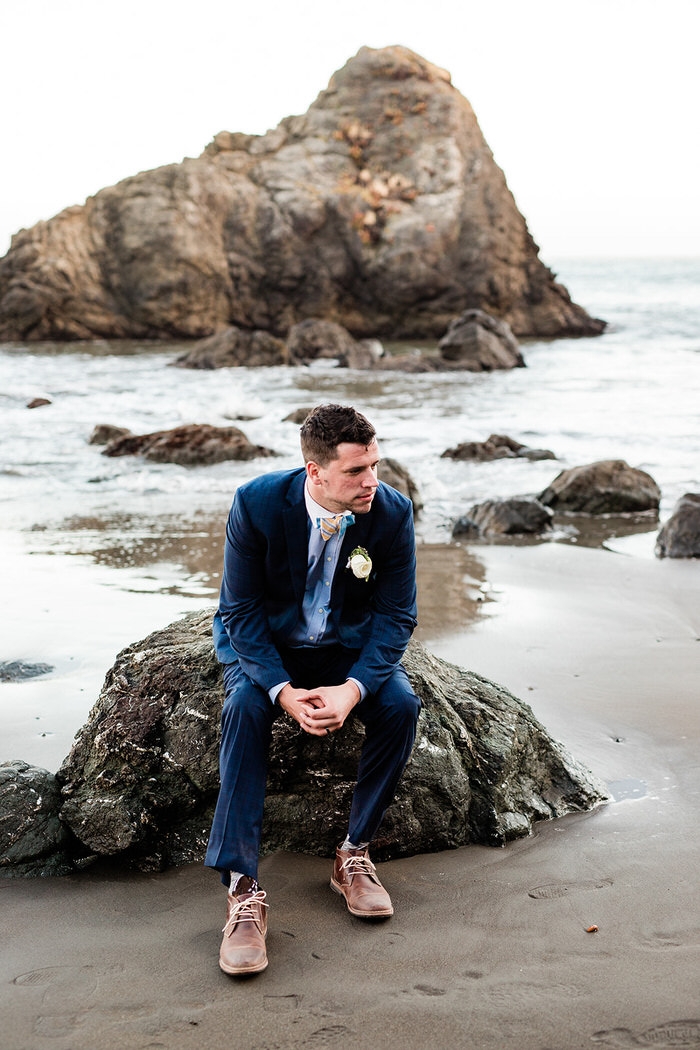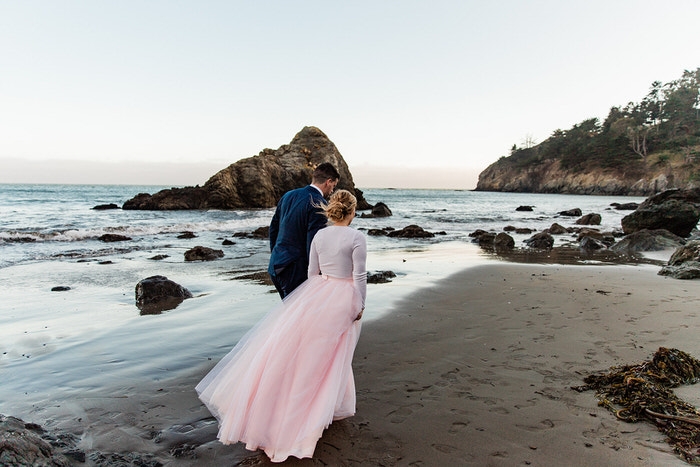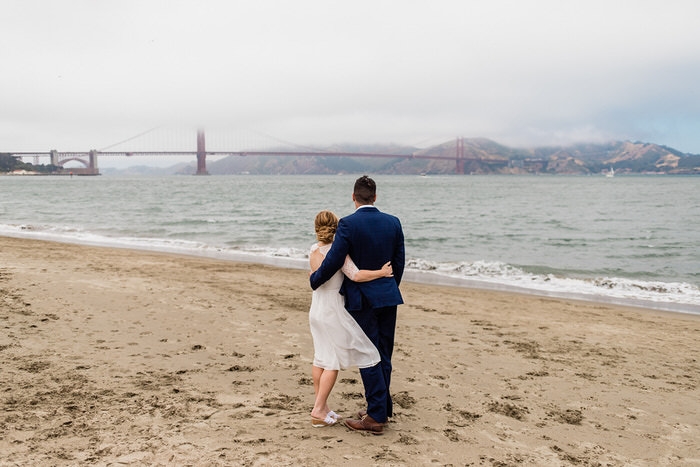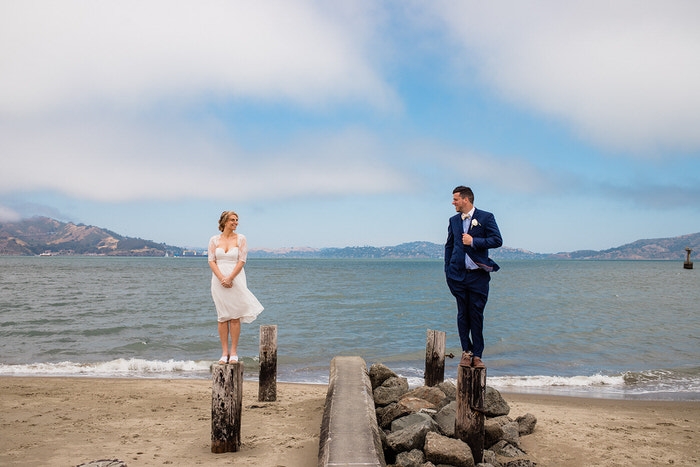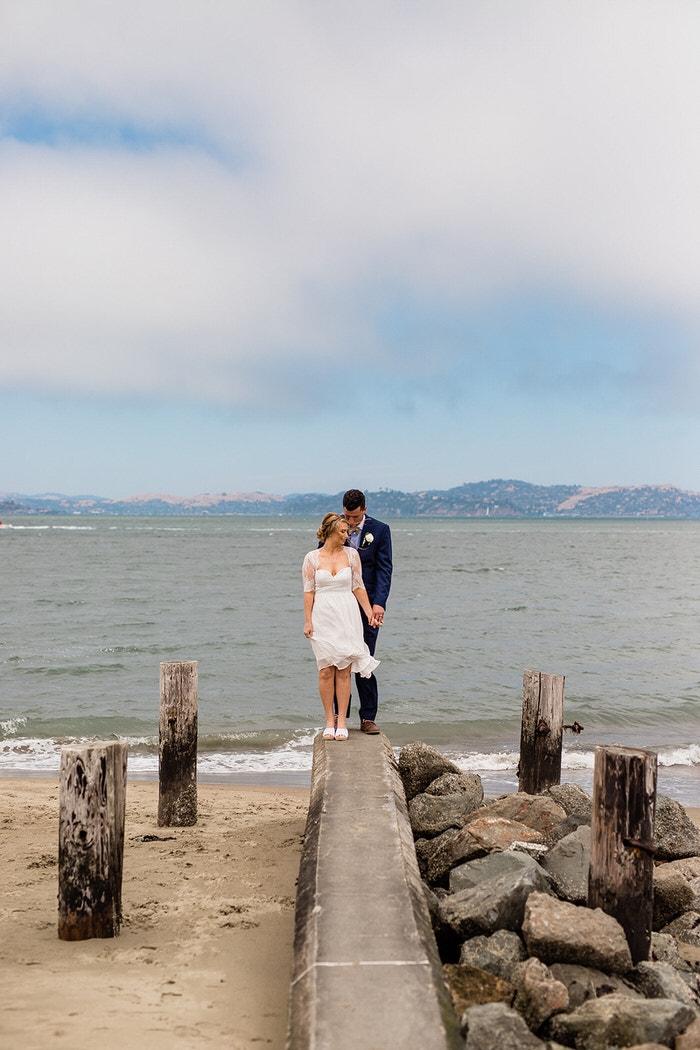 What advice do you have for couples who are considering an intimate wedding?
Don't let anyone else's ideas of what you should do influence what you actually want to do. You'll regret it (and likely resent it) later if you let yourself get pressured into a big formal wedding when you didn't really want it. I can't tell you how many people came up to us during the reception and said how they wished they'd done what we did and eloped, or how many people who aren't yet married said that they wanted something like this for themselves. It just confirmed that it was the right choice for us.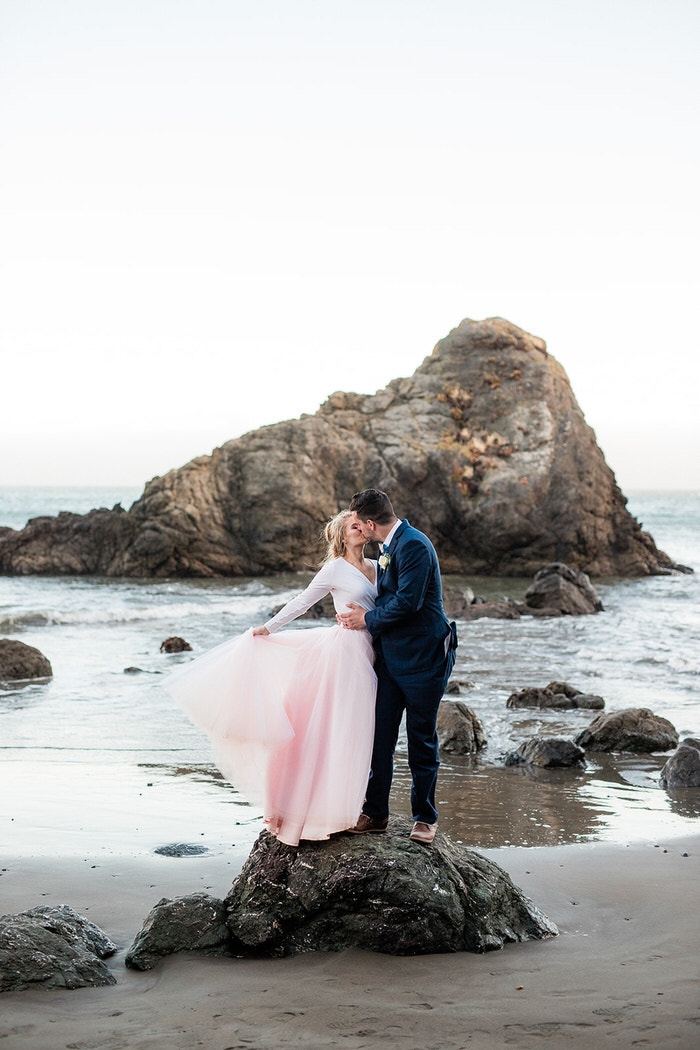 Vendors:
Photographers: Kyle Loves Tori Photography
Bouquet & Boutonniere: Bella & Trunk
Dresses: Nordstrom (city hall dress), Etsy (skirt), & BHLDN (top)
Hair & Makeup: StyleBee