Jenny and Mike knew from the get-go that they didn't want a big wedding. Instead, the two wanted to be surrounded by their nearest and dearest.
The couple chose the Ladybird Johnson Wildflower Center in Austin, Texas,  for their heartfelt wedding ceremony, followed by a  swanky party on site with delicious food bites for their 75 guests.
Here's what photographer Cory Ryan  had to say about the wedding:
"Mike most definitely said "HOLY SH*T" when he saw Jenny for the first time… I mean, how could you not? She rocked the Hollywood glam like no bride I've seen before, thanks to Waterstone Salon and Nisa Nicole Makeup Artistry. Instead of a formal ceremony time, the couple gathered in front of a gold and floral backdrop after the bar opened, and walked to the middle of the crowd, where the officiant was waiting to perform the wedding. The guests gathered around standing and sitting at dinner tables. After the ceremony, amazing close-up magician Mio, began captivating the guests. Word of Mouth Catering opened the tables of delicious bites, both savory & sweet, topped by magnificent large floral arrangements by Botanical No. 9. After the endearing toasts by family and close friends, DJ Rich got out the vinyl and took the music from mellow to dance party! The photo of the plaque from Jenny's mom's memorial bench, located at the Wildflower Center as well. It's one of the reasons this location was so special to Jenny, and one more reason why they will never forget this perfect day in this magical place!"
Thanks to  Cory Ryan Photography for sharing this lovely wedding with us!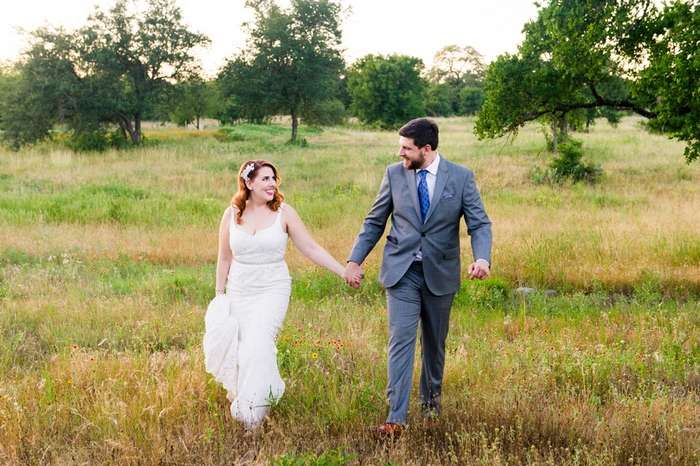 Jenny, 33 & Mike, 30
Location: Austin, Texas
Wedding Date: May 12, 2017
Number of Guests: 75
Wedding Ceremony Location: Ladybird Johnson Wildflower Center
Wedding Reception Location: Ladybird Johnson Wildflower Center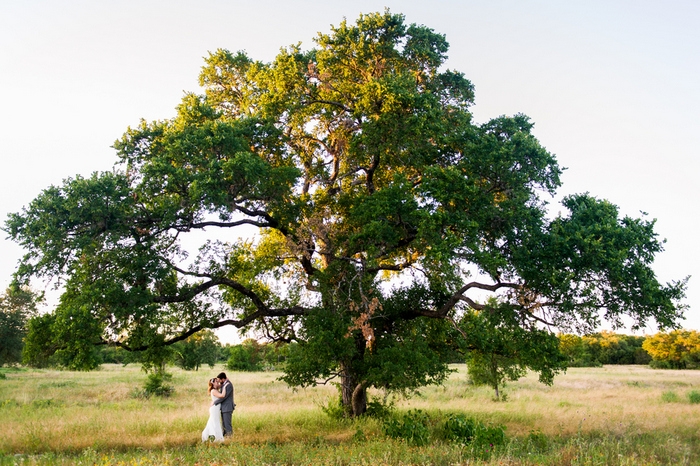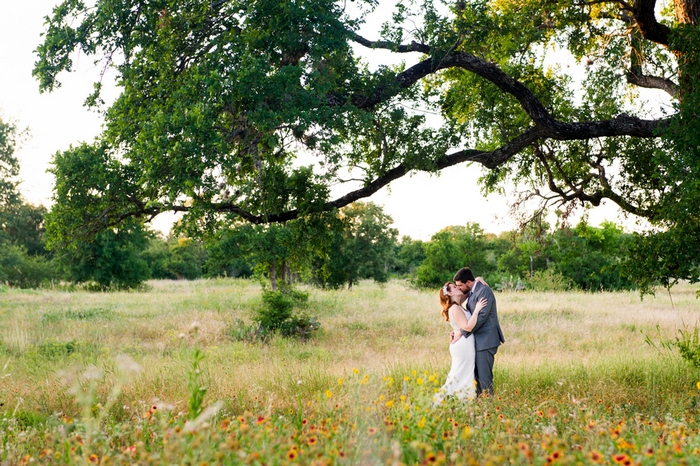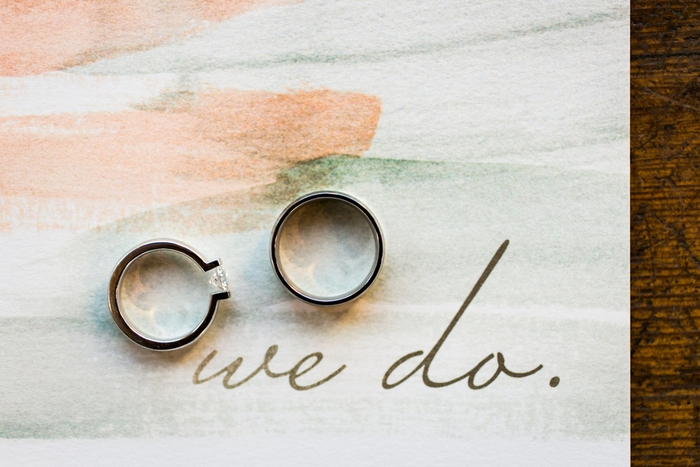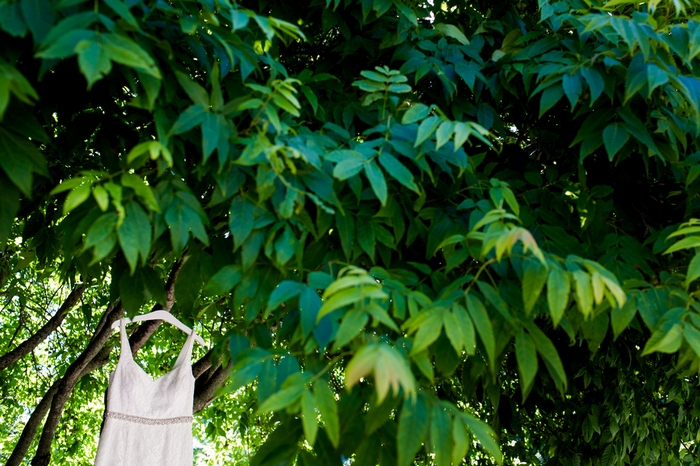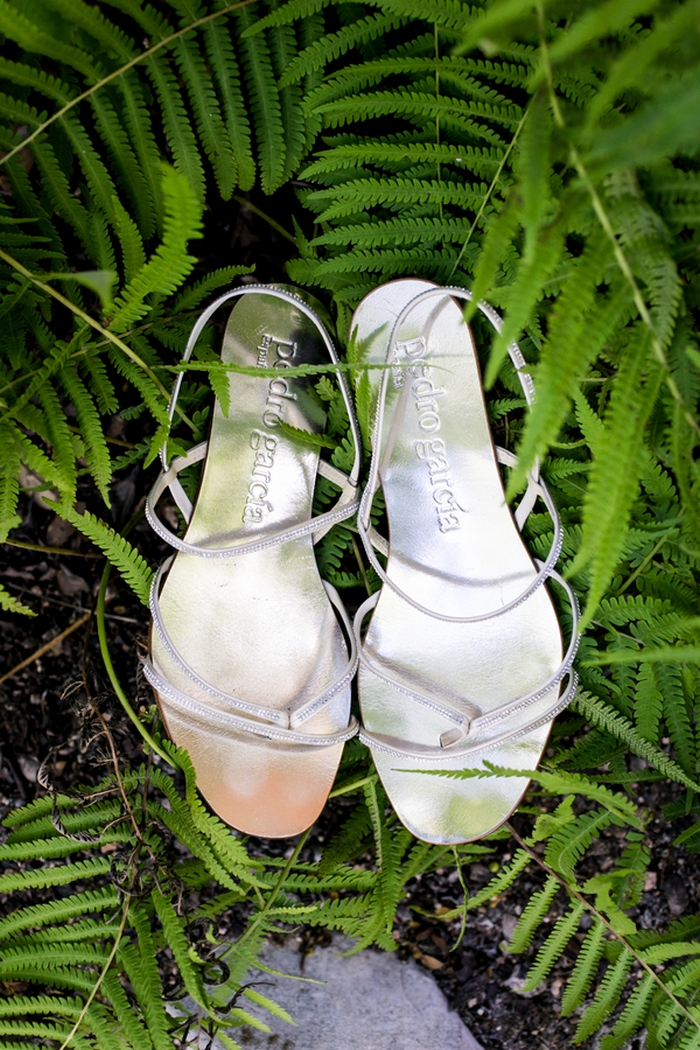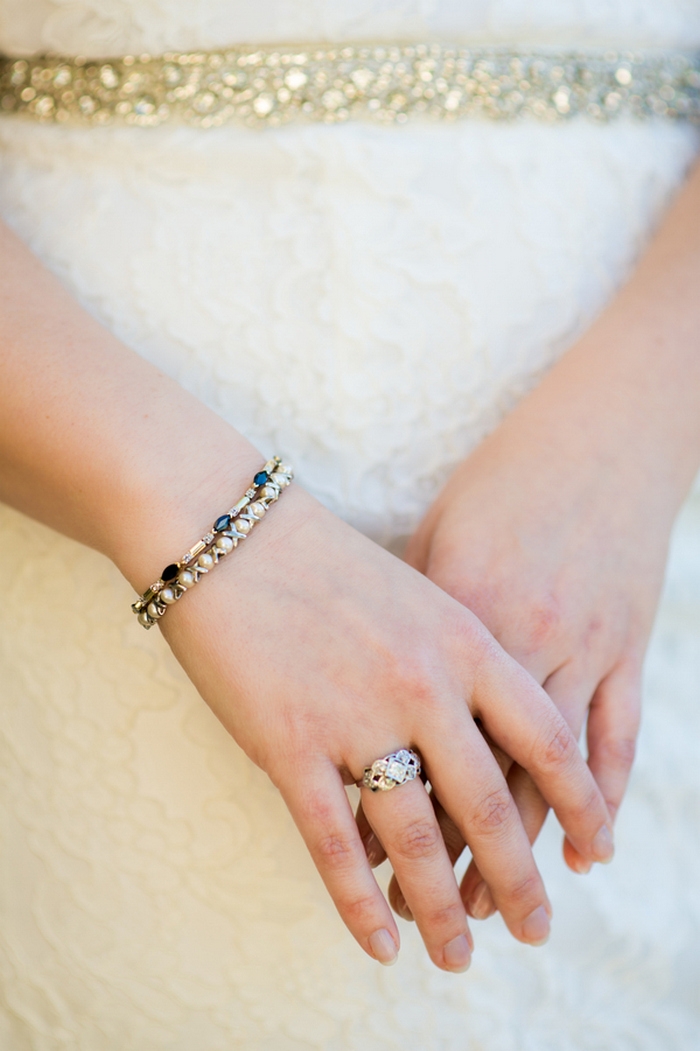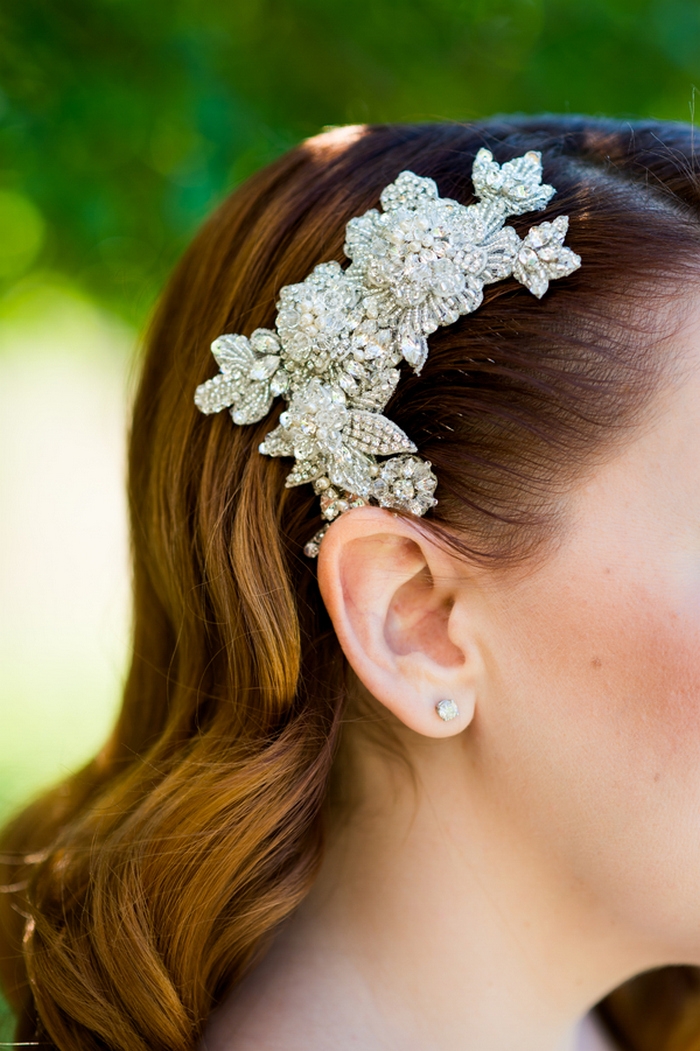 Why did you have an intimate wedding?
We wanted to have a celebration with just our closest friends and family. We both knew we'd be overwhelmed with a larger crowd, trying to talk to everyone, and really just wanted to be with our near and dear.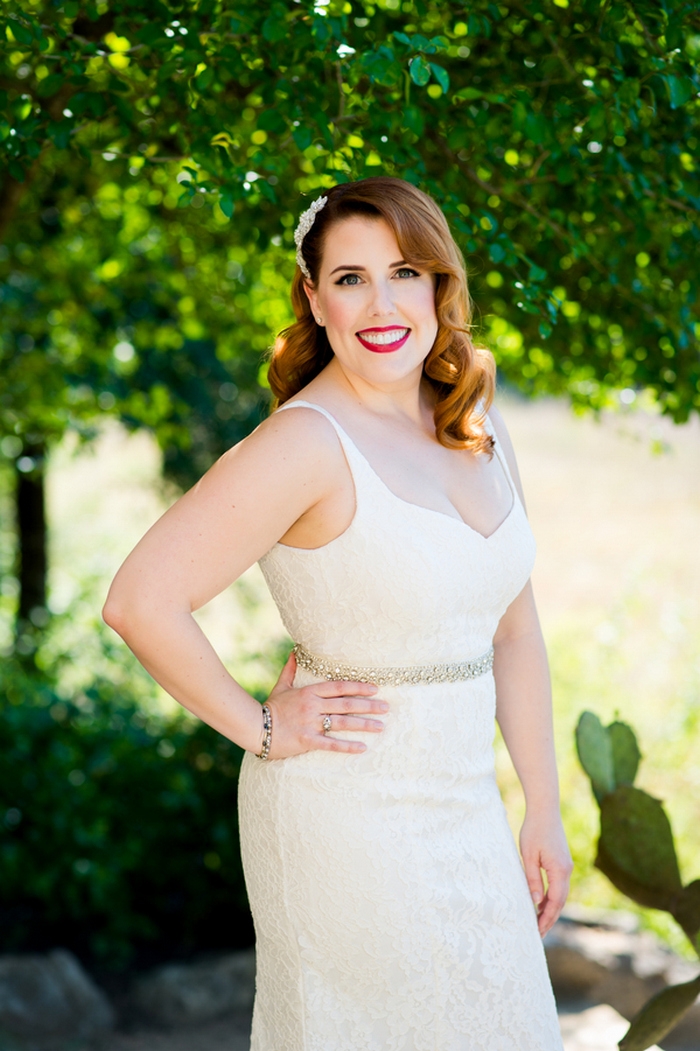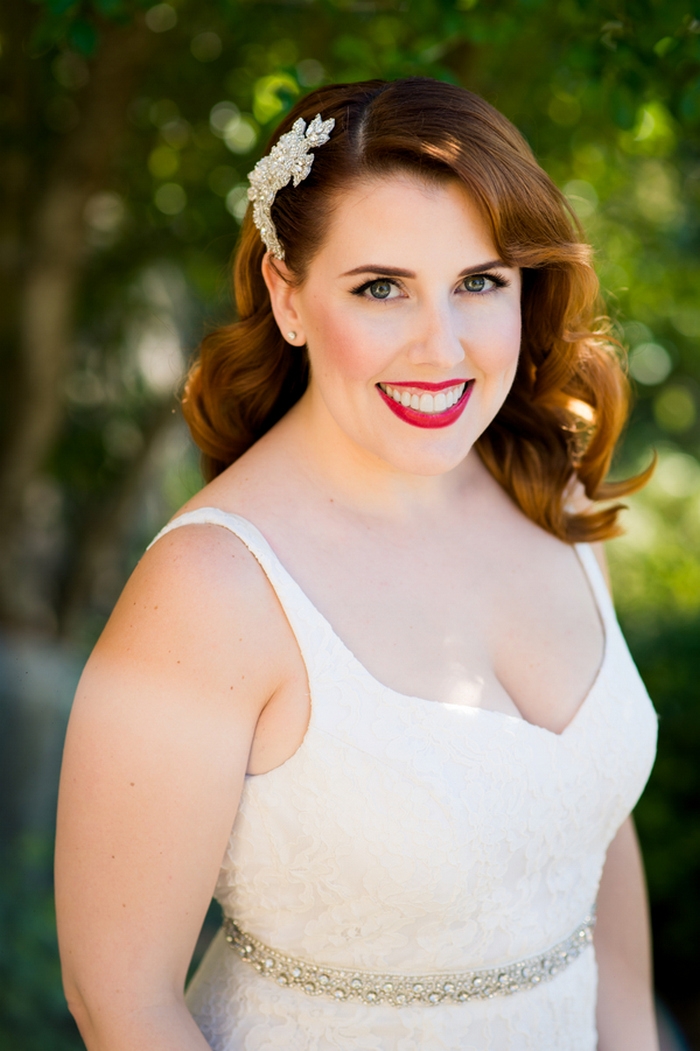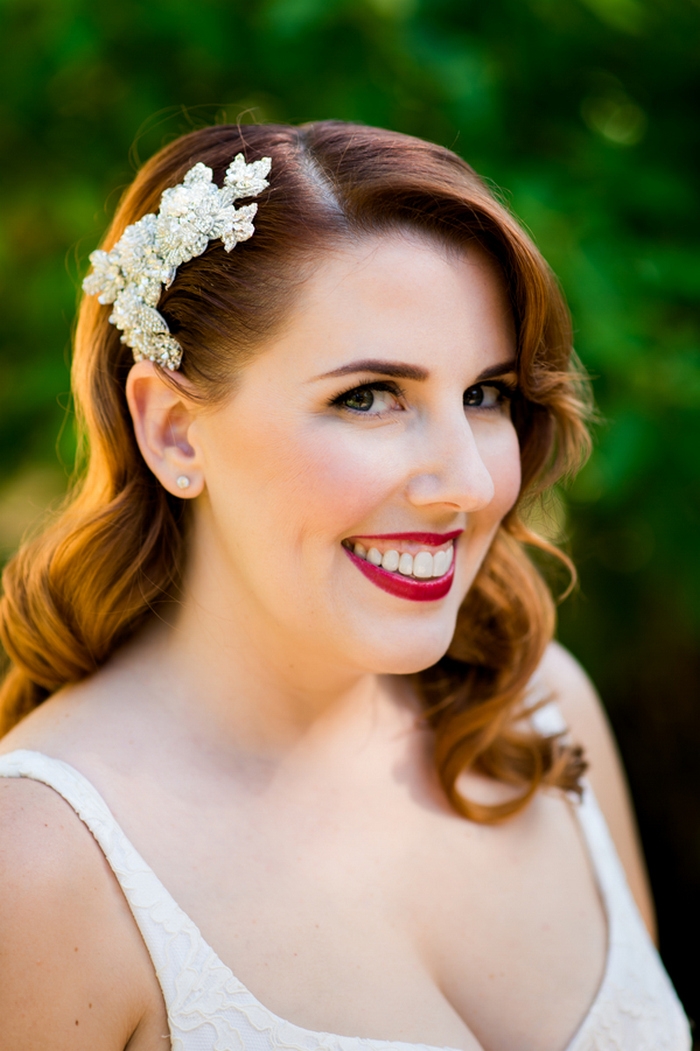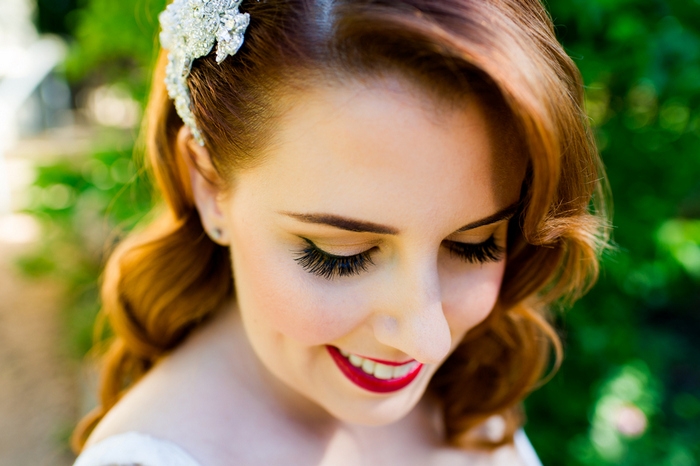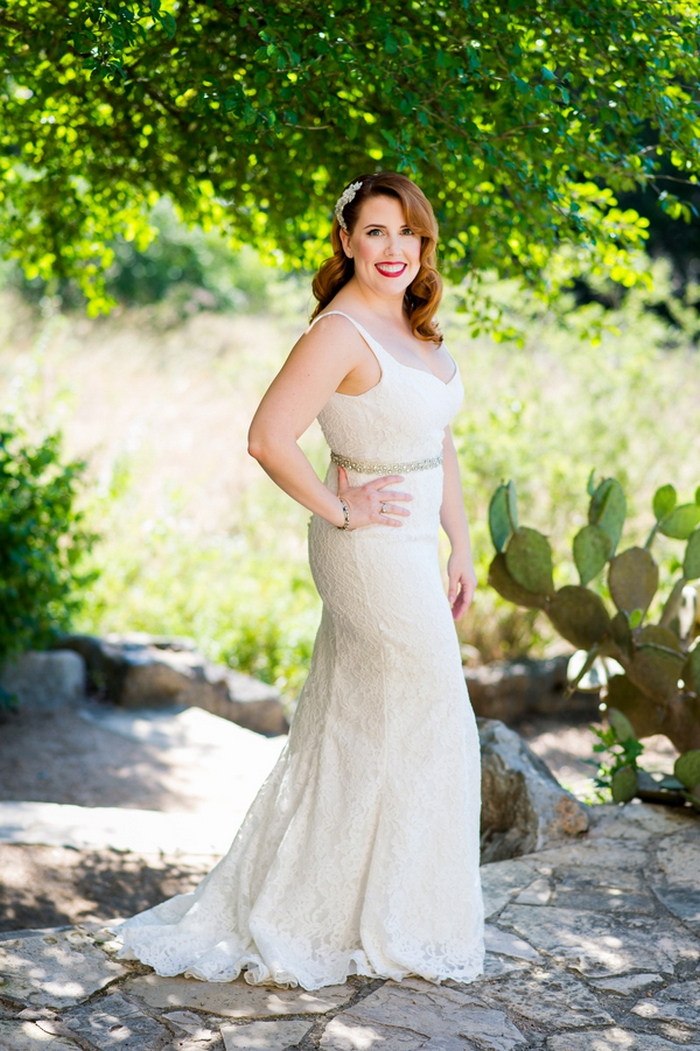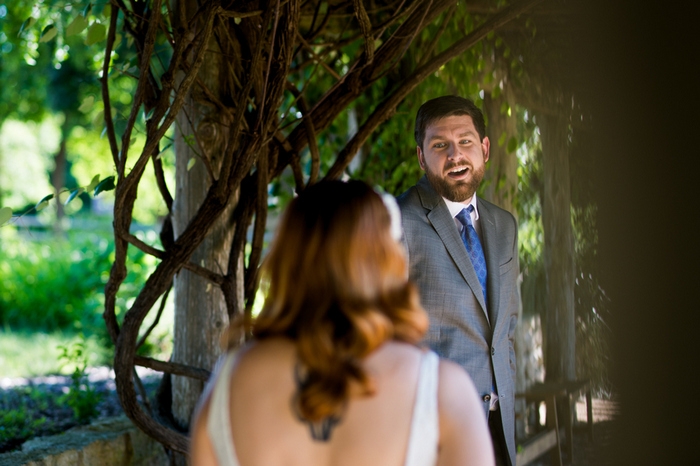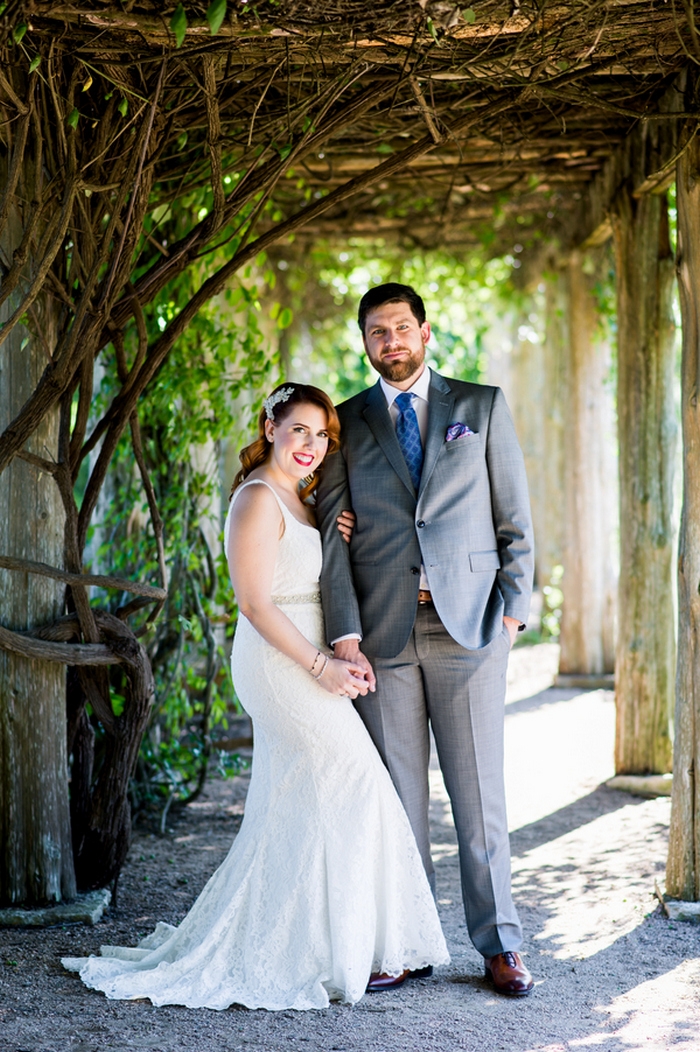 What are some the challenges that you faced planning an intimate wedding?
The planning was fairly simple! Working with Caplan Miller kept us on track for our "to do" list and they really did all of the hard legwork. We told people that most of the work planning the wedding was just making decisions, but that our amazing event team did the rest of the work.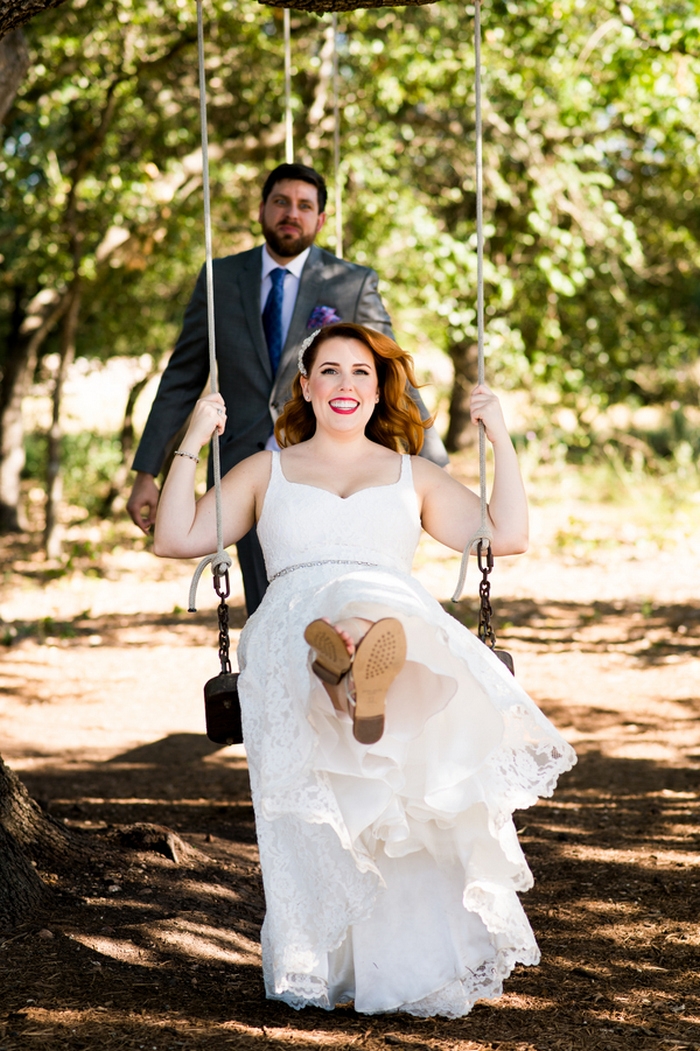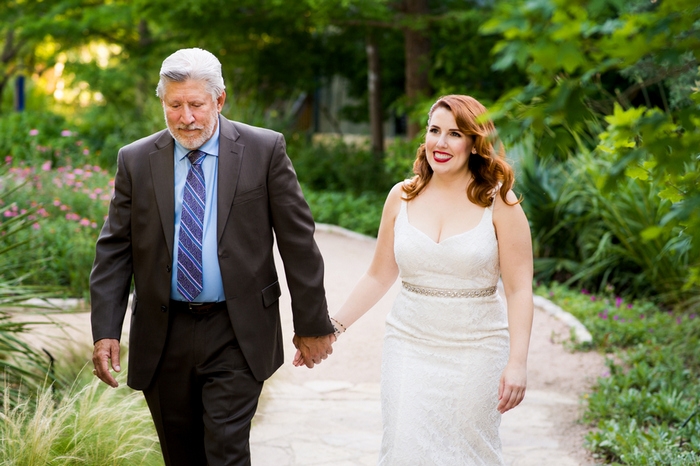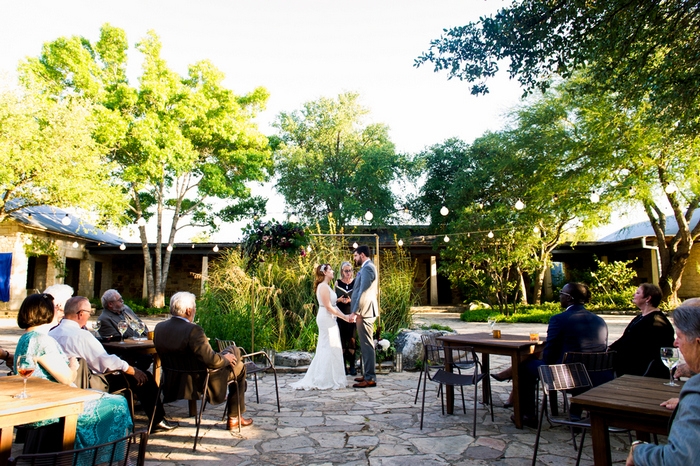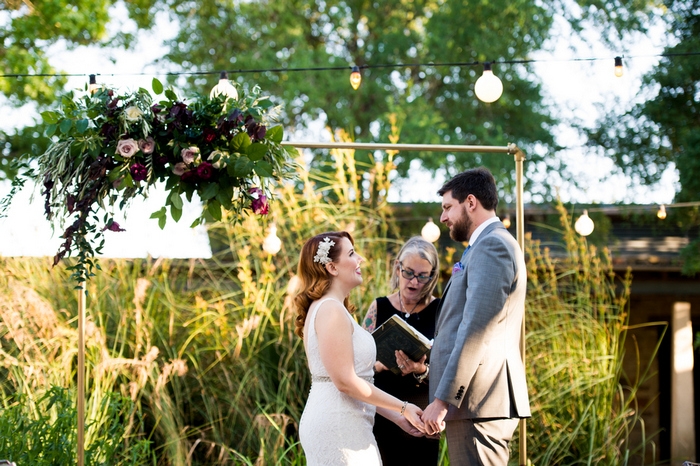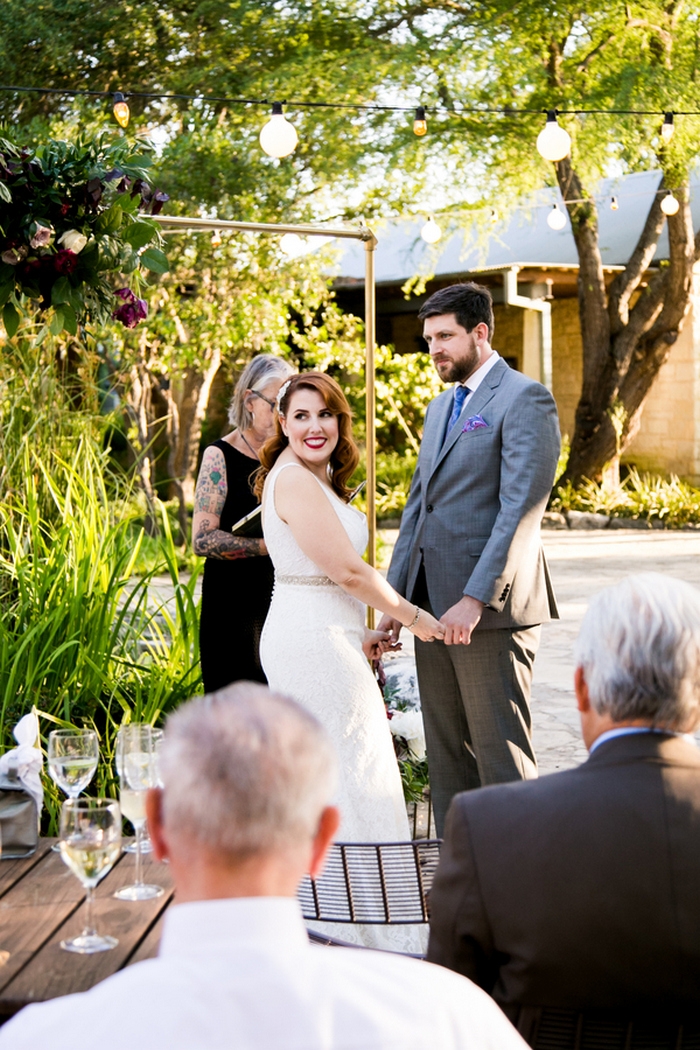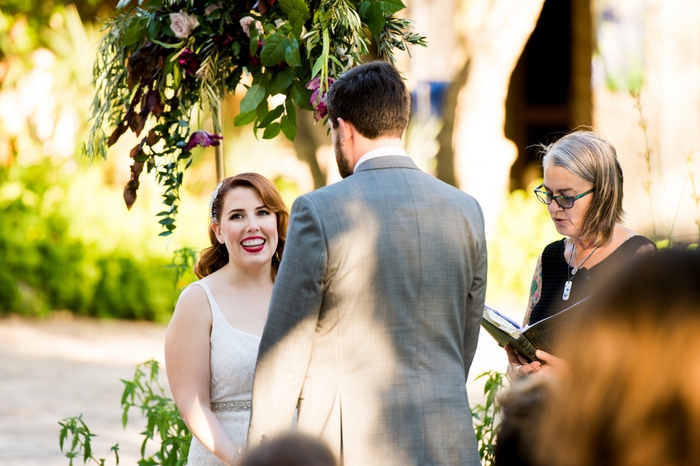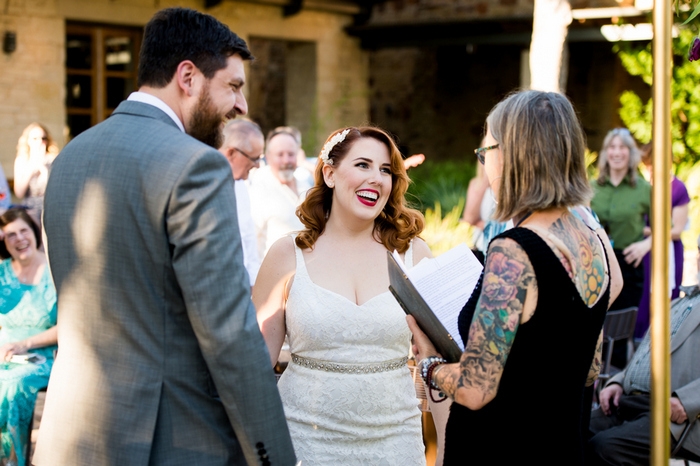 Was it difficult to pare down the guest list?
Yes! To invite or not invite coworkers, where to cut off the "family", whose feelings would be hurt …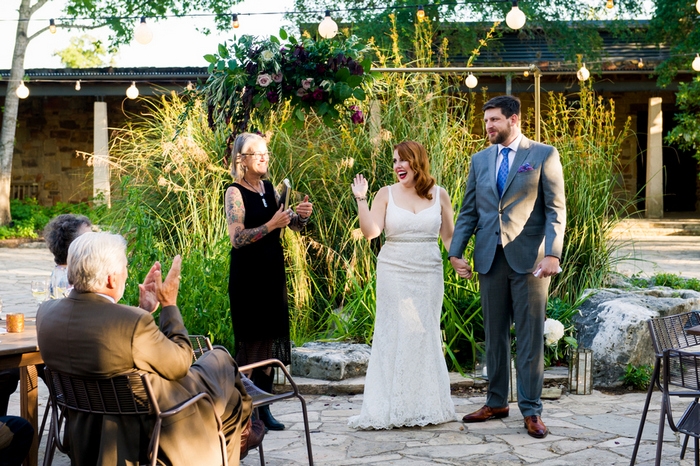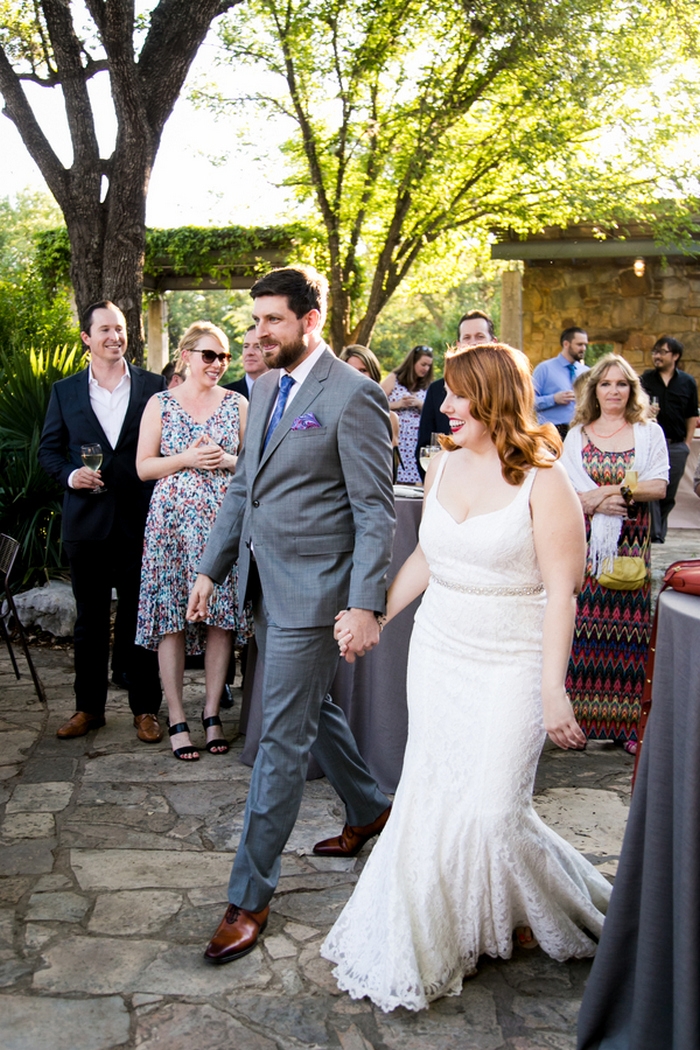 Did you have any 'issues' with the small guest list from friends and family? If so, how did you address them?
Mike's mom added some of her close friends to the list, and Jenny's dad added his brother and sisters. We decided to just roll with it!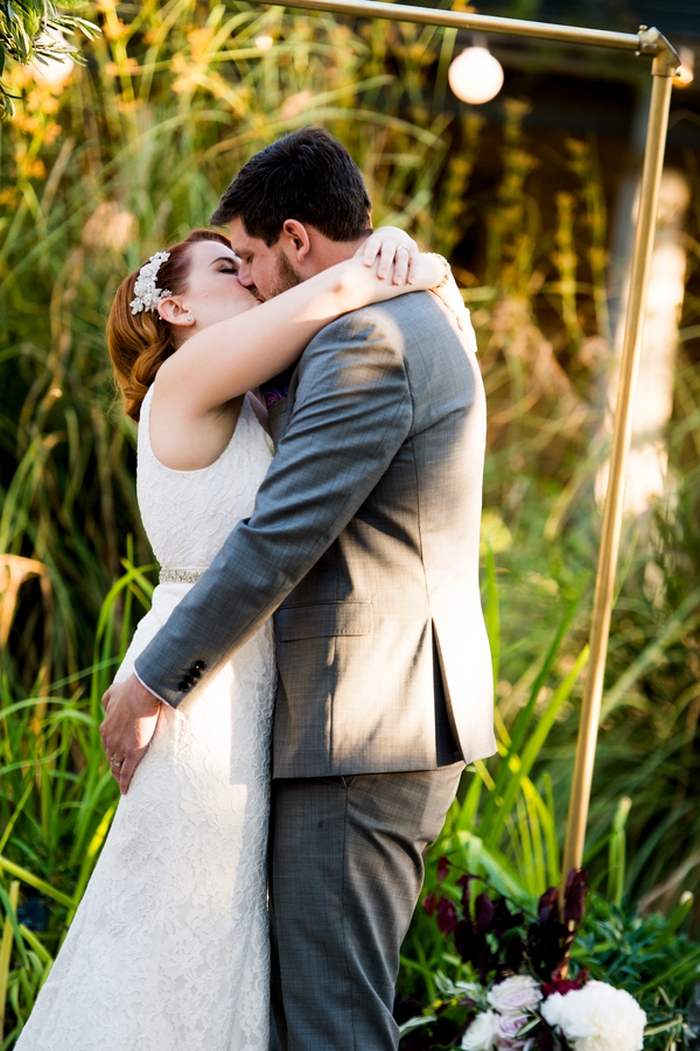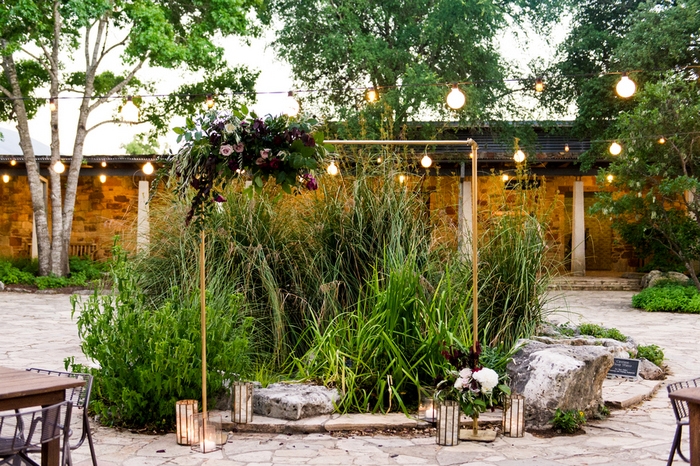 What were the highlights of the ceremony?
A couple standouts: Mike didn't know Jenny was going to wear a white dress; she had planned to wear a black gown she purchased the year before, and changed her mind three months before the wedding. His surprise was totally worth it!    Our officiant, Spike Gillespie, is just an amazing woman, with such a talent for this. She helped us write a very personal, funny and memorable ceremony.     And lastly, that it was casual: we just walked out while people were milling about (to the theme from 2001: A Space Odyssey), and then walked back into the crowd for hugs and congratulations (while Toadies "Possum Kingdom" played).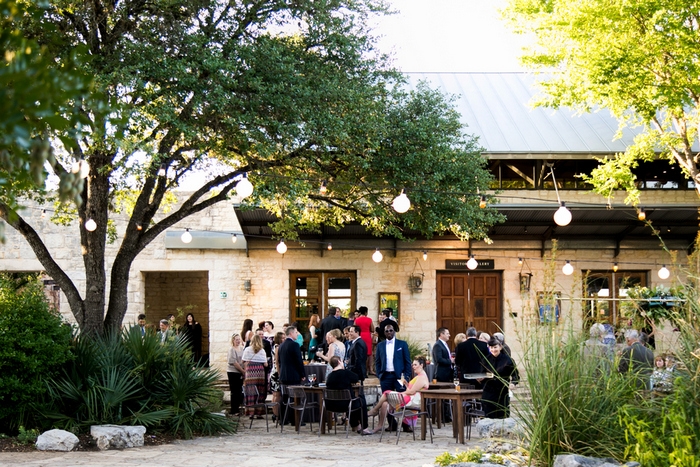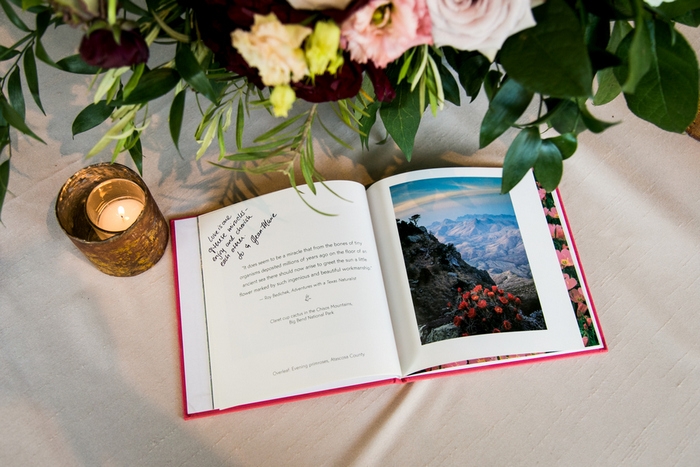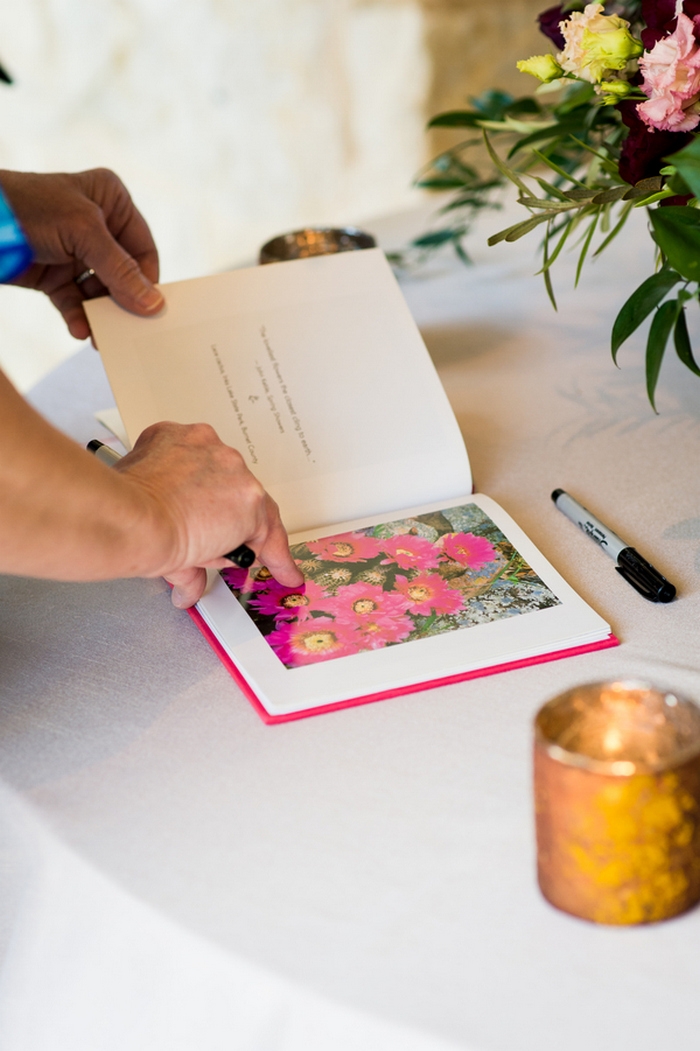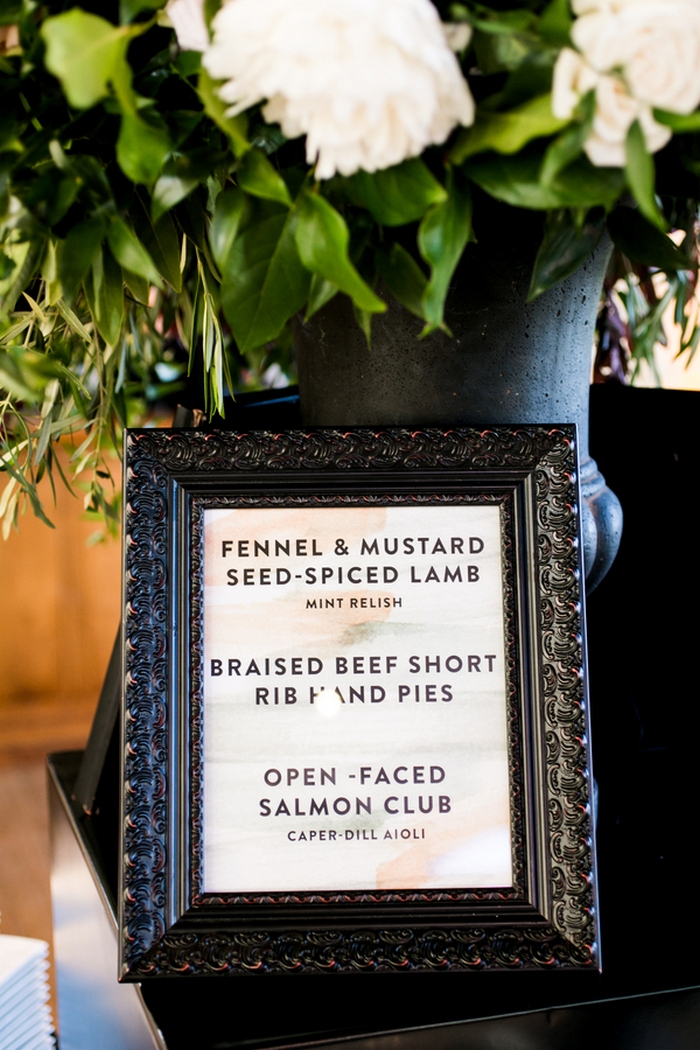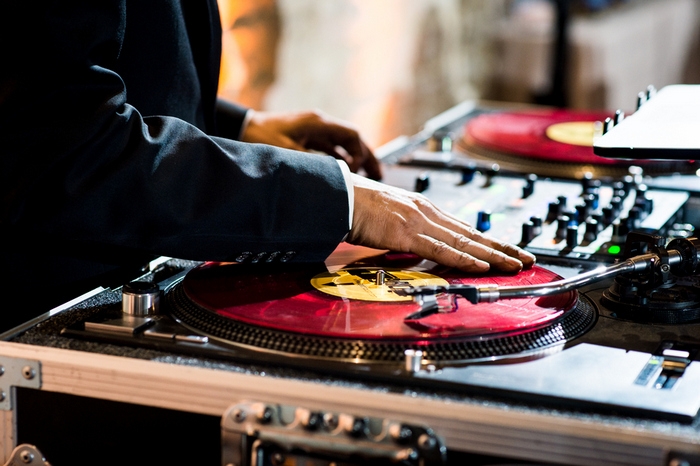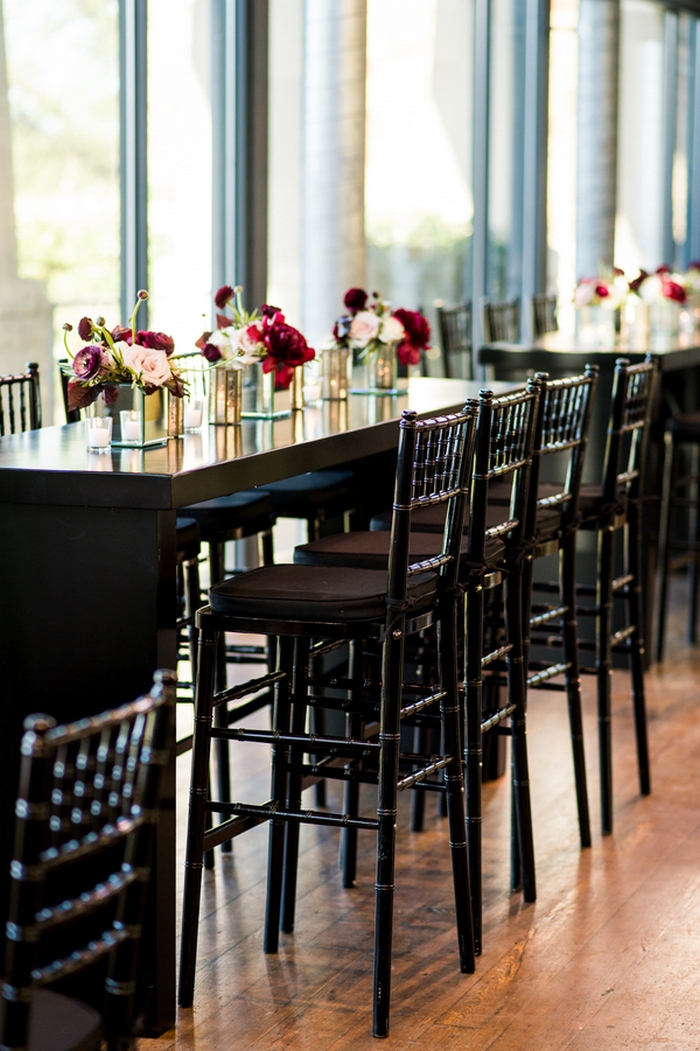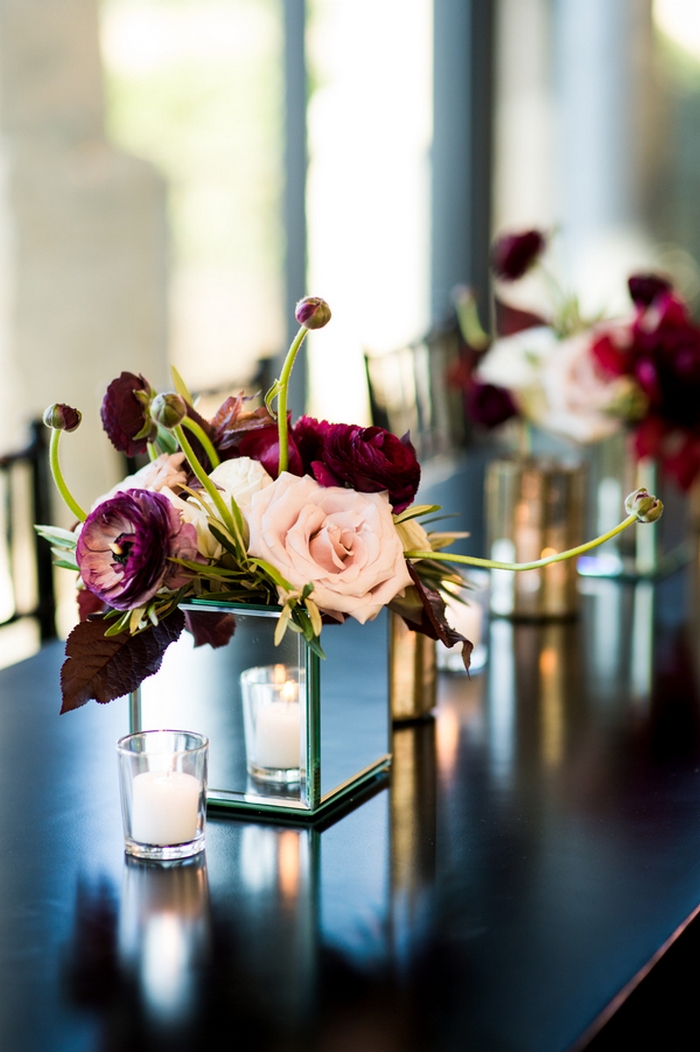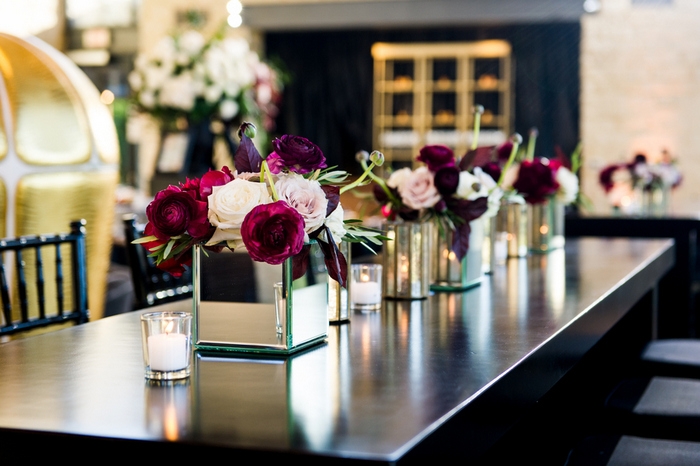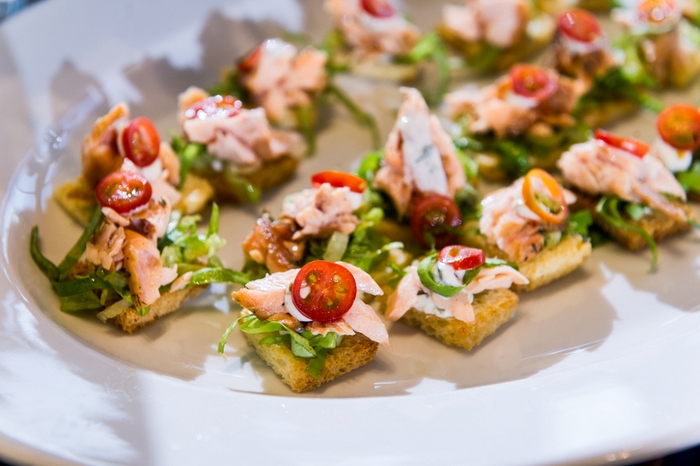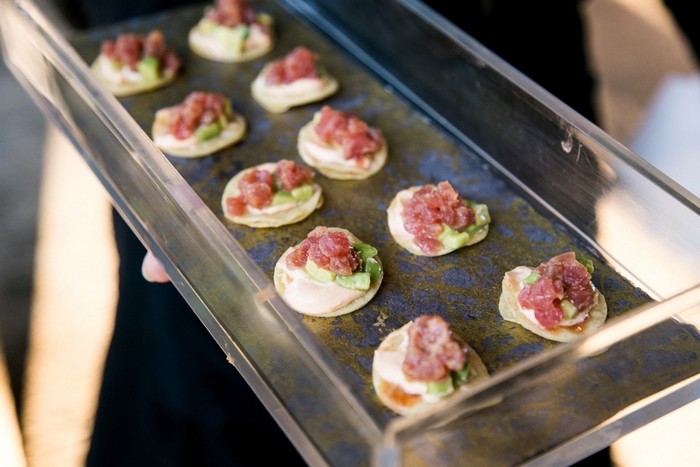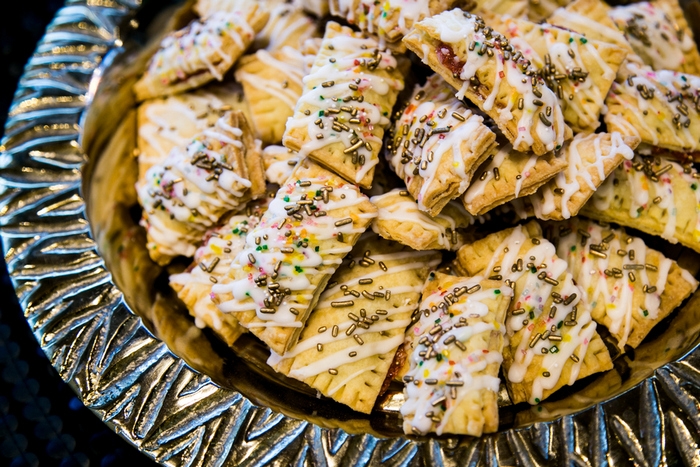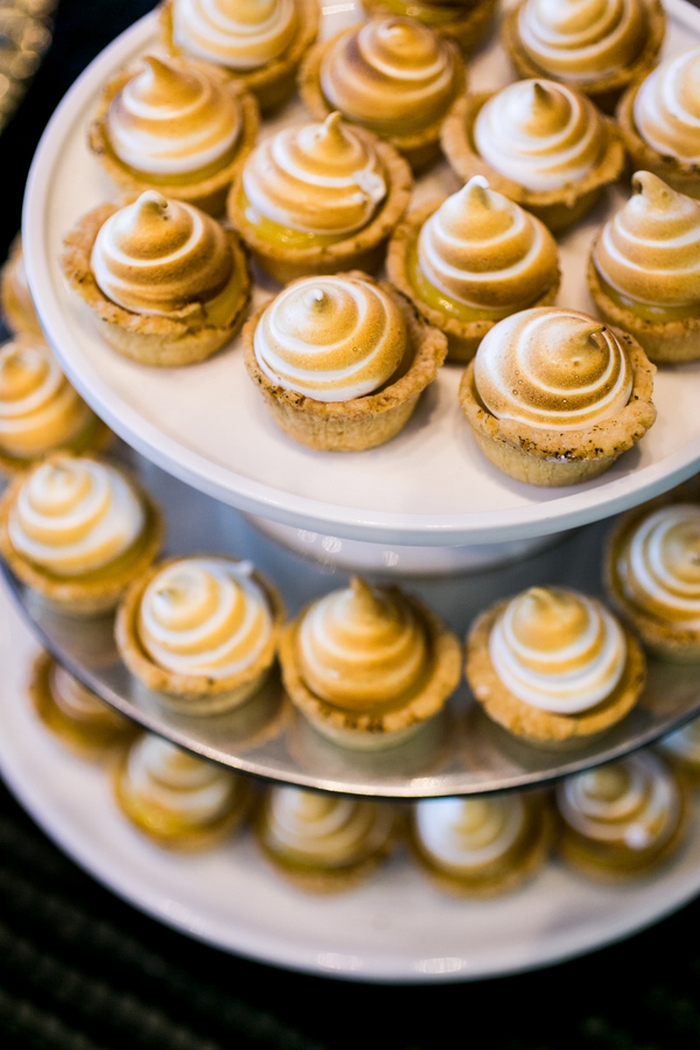 What were the highlights of the reception?
Mio the Magician!! He is an incredible close-up magician, and really entertained the crowd. (and also gave us time to sneak off for a few sunset pictures)  The space that Caplan Miller designed was just what we wanted. And then, dancing the night away!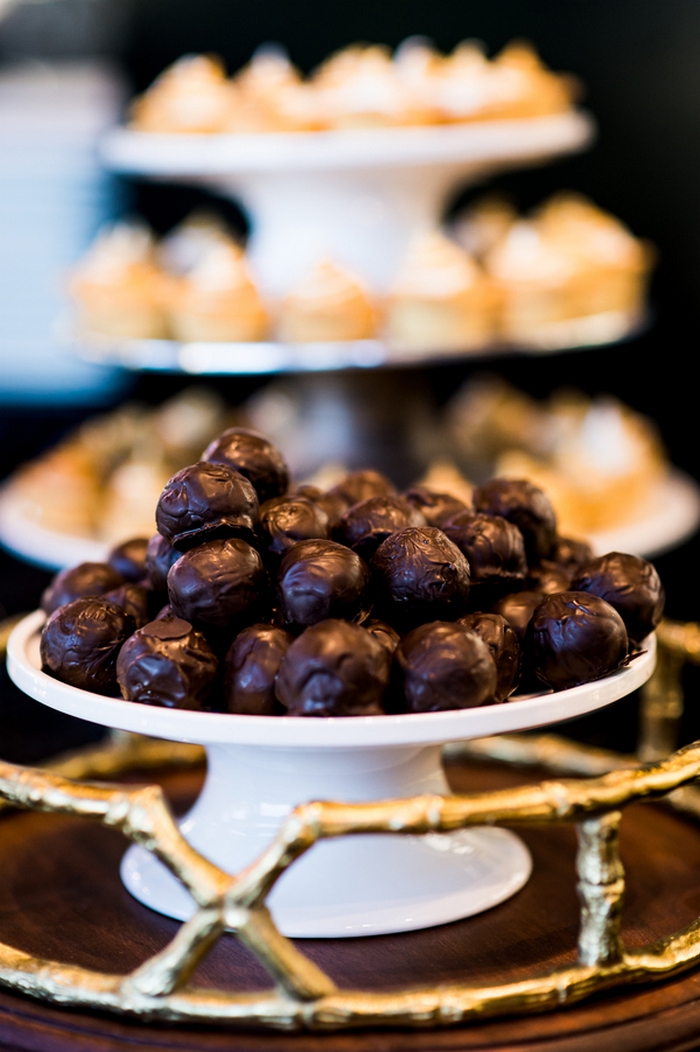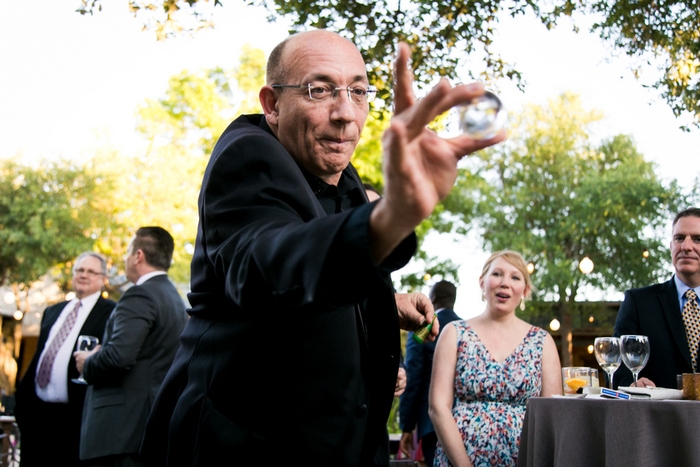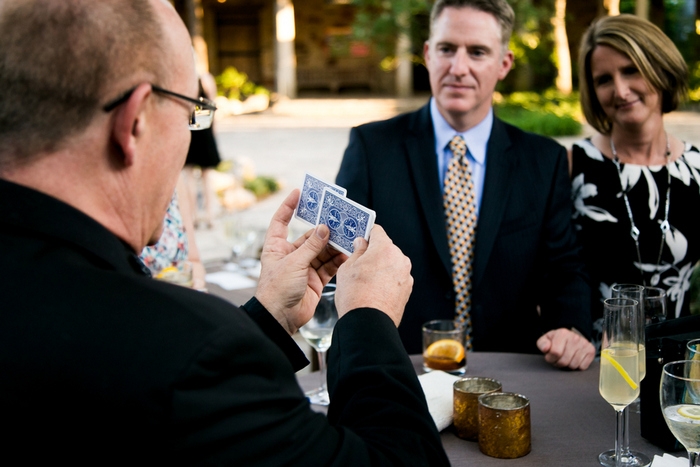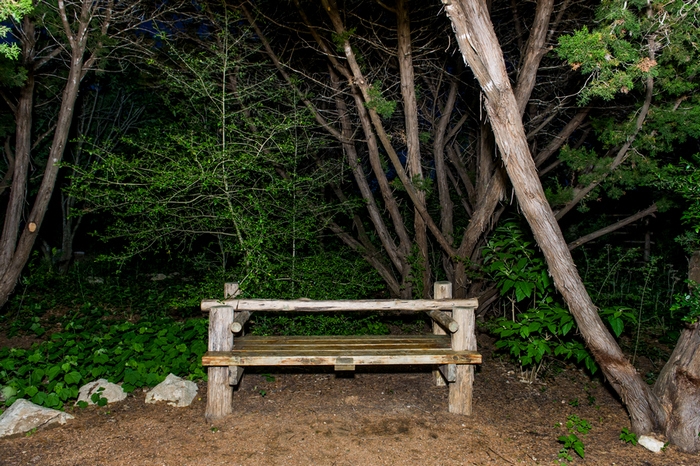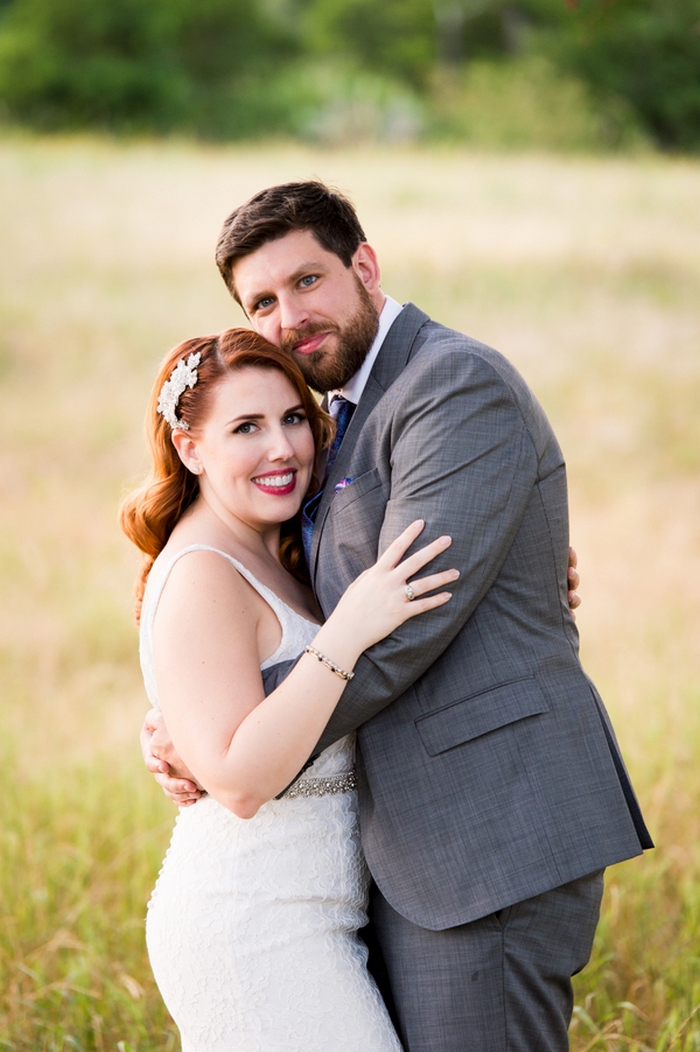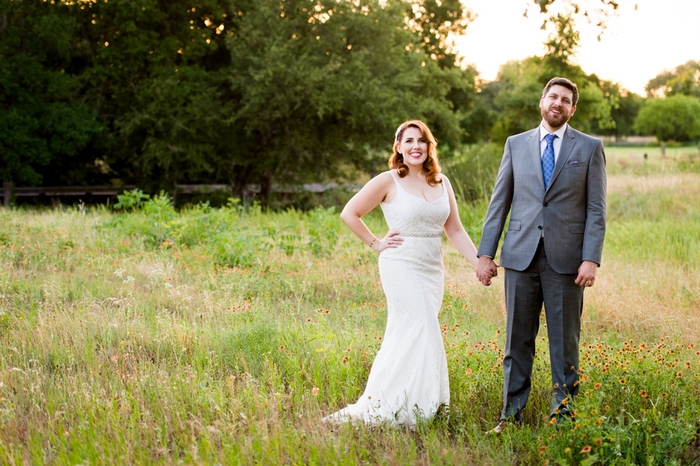 What was the best thing about having an intimate wedding?
Being able to focus on the people that were there, celebrating with them, and not feeling like folks were getting lost in a crowd.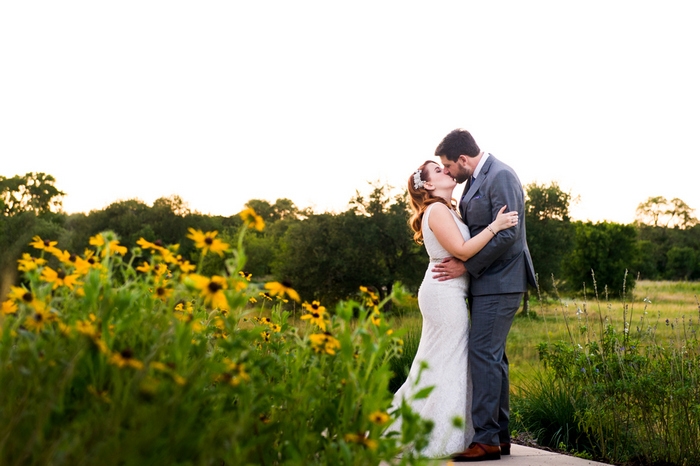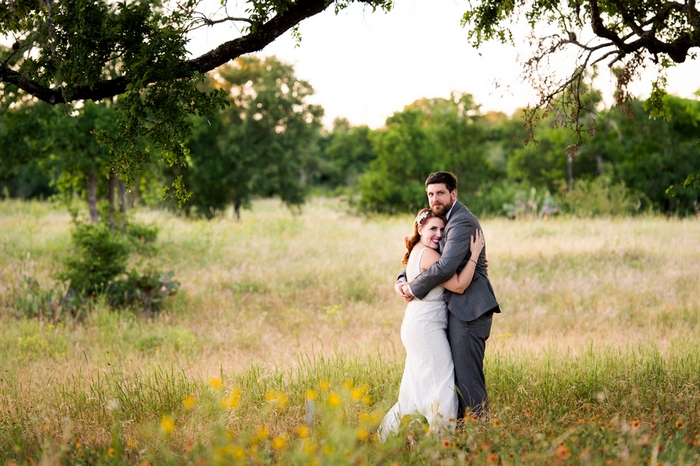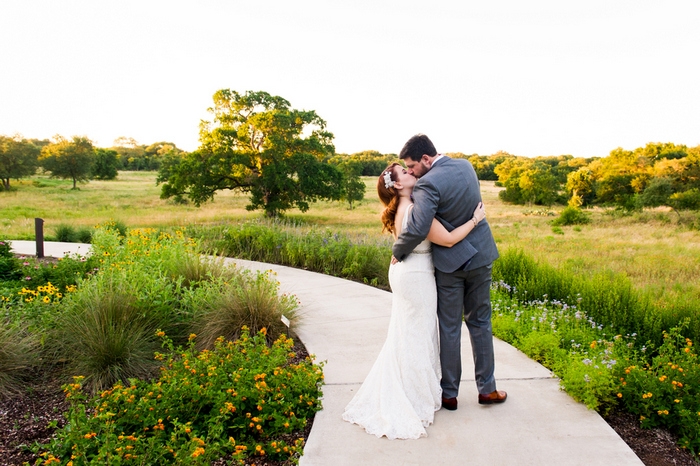 What advice do you have for couples who are considering an intimate wedding?
Decide how strict about the guest list you're going to be with your family members. Have a conversation with your partner about how/when they like to work on the wedding – Jenny liked to answer emails from work (shame!) and Mike preferred to talk about it at home. Once they hashed that out, it made working together much easier!  Decide why you want an intimate wedding – cost, feel, some other reason? And then remind yourself of that as you make decisions!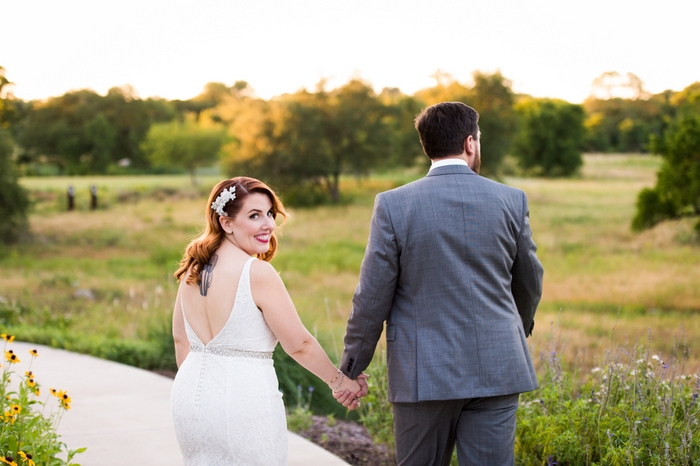 Vendors:
Photographer:  Cory Ryan Photography
Floral Designer: Botanical No. 9
Event Planner: Caplan Miller Events
Officiant: Custom Hitches Weddings
DJ: DJ Rich
Lighting: FILO Productions, LLC.
Reception Venue: Lady Bird Johnson Wildflower Center
Other: Magic by Mio
Makeup Artist: Nisa Nicole Makeup Artistry
Caterer: Word of Mouth Catering
Save
Save
Save
Save
Save
Save