Kate and Scott didn't want to put on a "performance" for their guests at a big wedding. Instead, they wanted a small, non-traditional affair where they could truly be themselves. Being self-described private people, a Philadelphia City Hall wedding seemed absolutely perfect.
"An intimate city hall wedding with our immediate family felt right," Kate said.
Thanks to the lovely Shannon Collins for capturing this elopement so beautifully!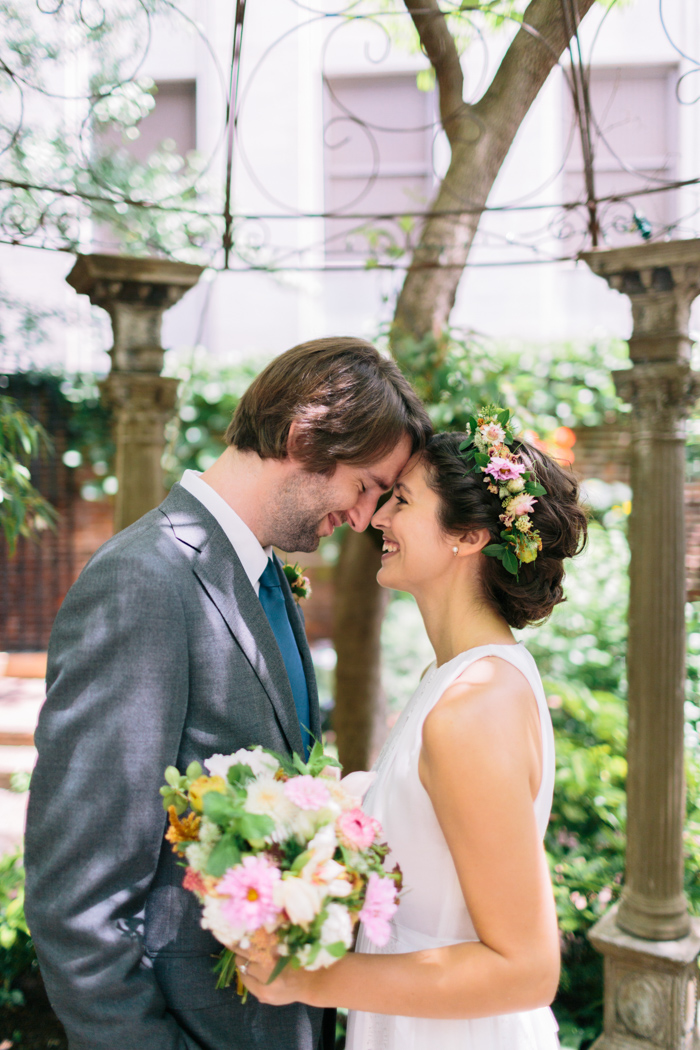 Kate, 29 & Scott, 29

Location: Philadelphia, PA
Wedding Date: July 12, 2016
Number of Guests: 9
Wedding Cost: $5,000
Wedding Ceremony Location: Philadelphia City Hall
Wedding Reception Location: Talula's Garden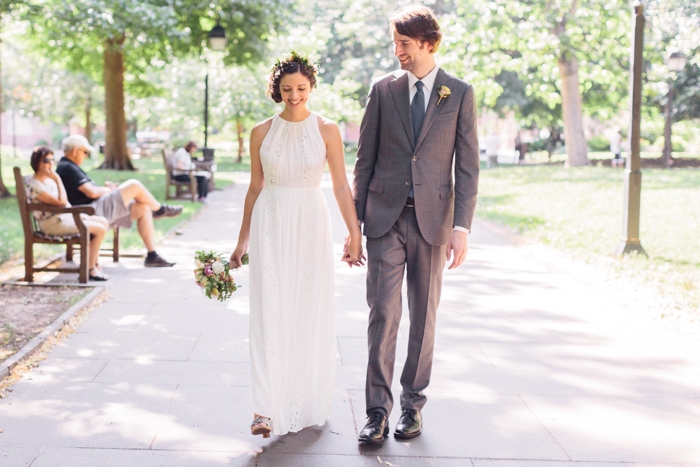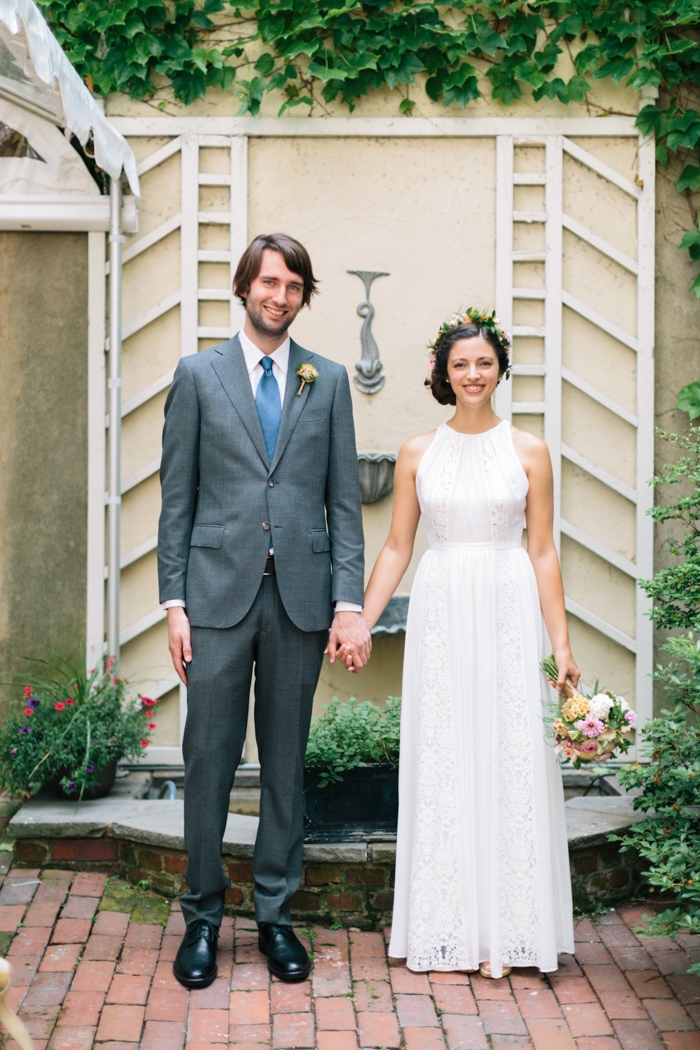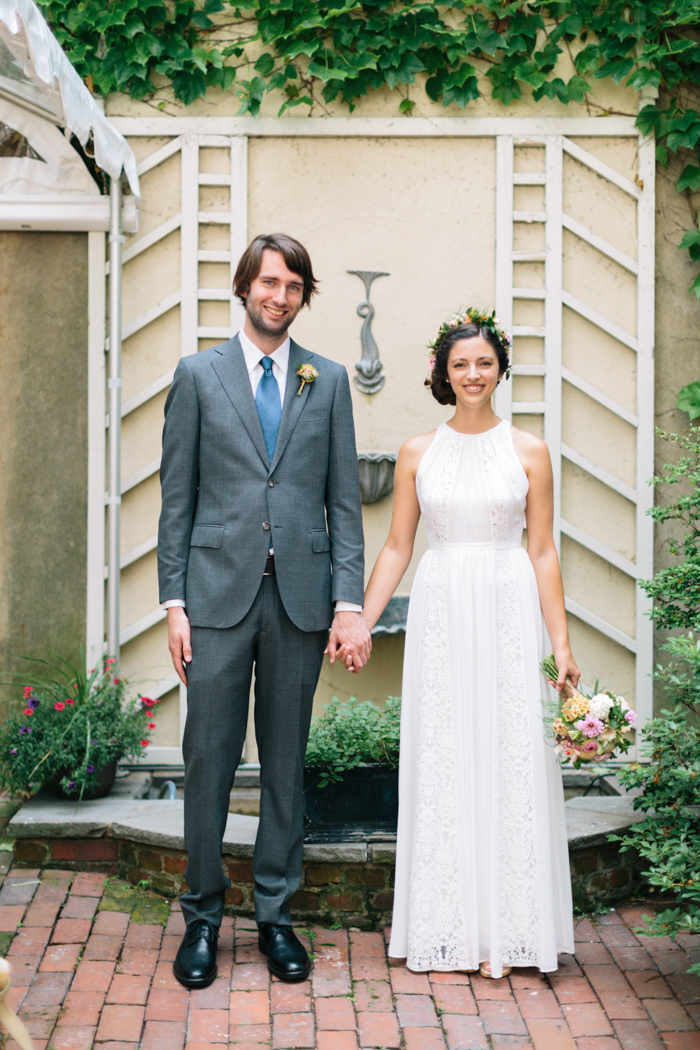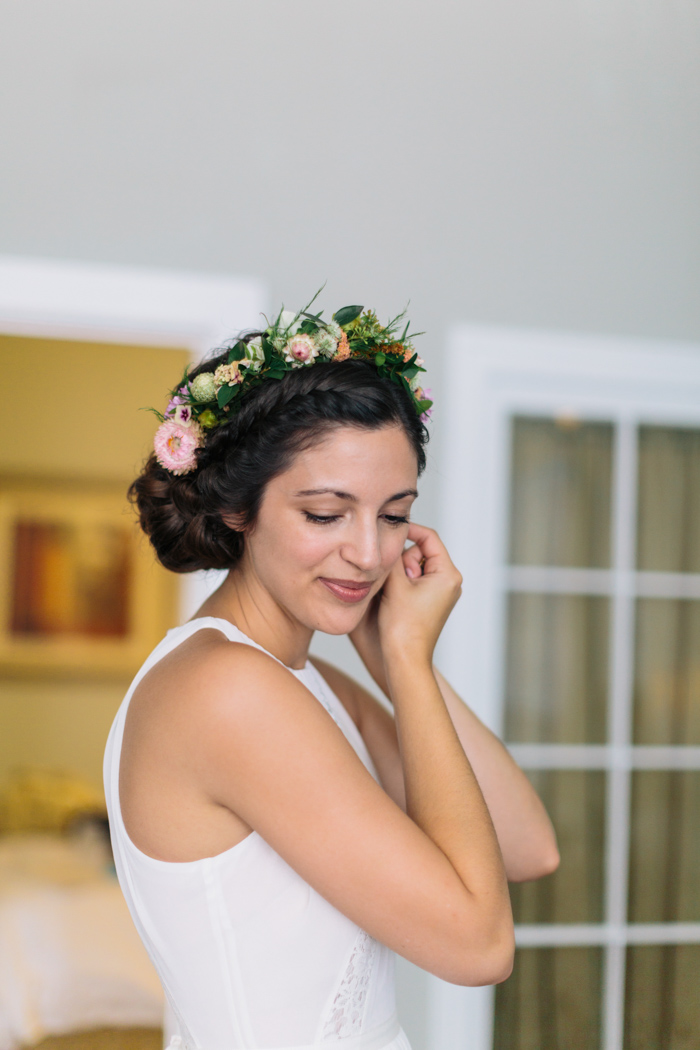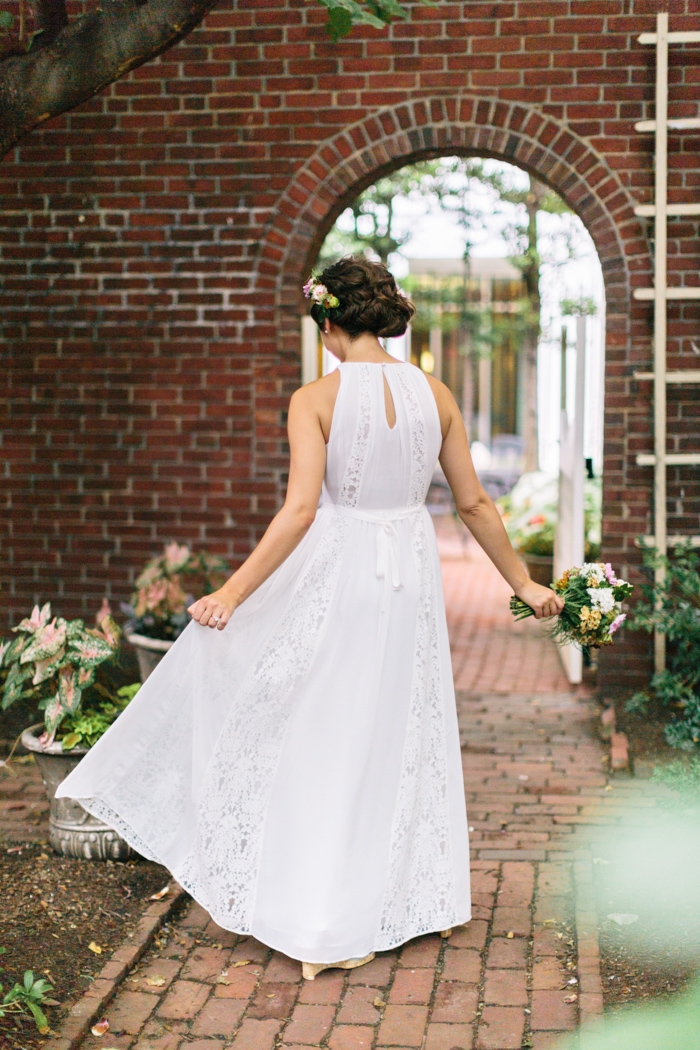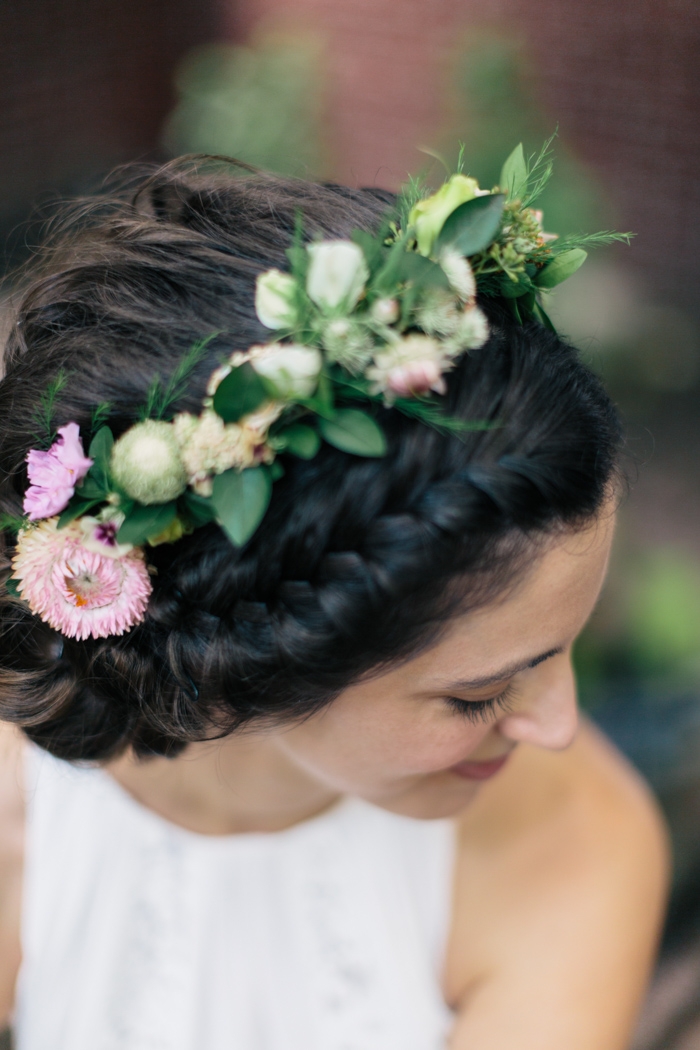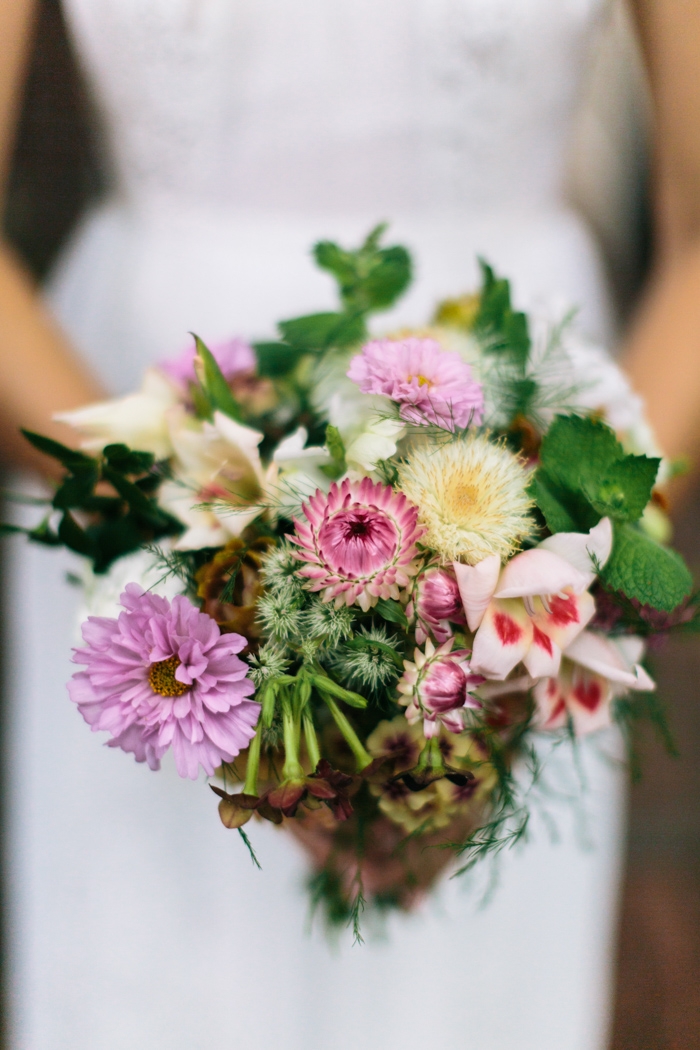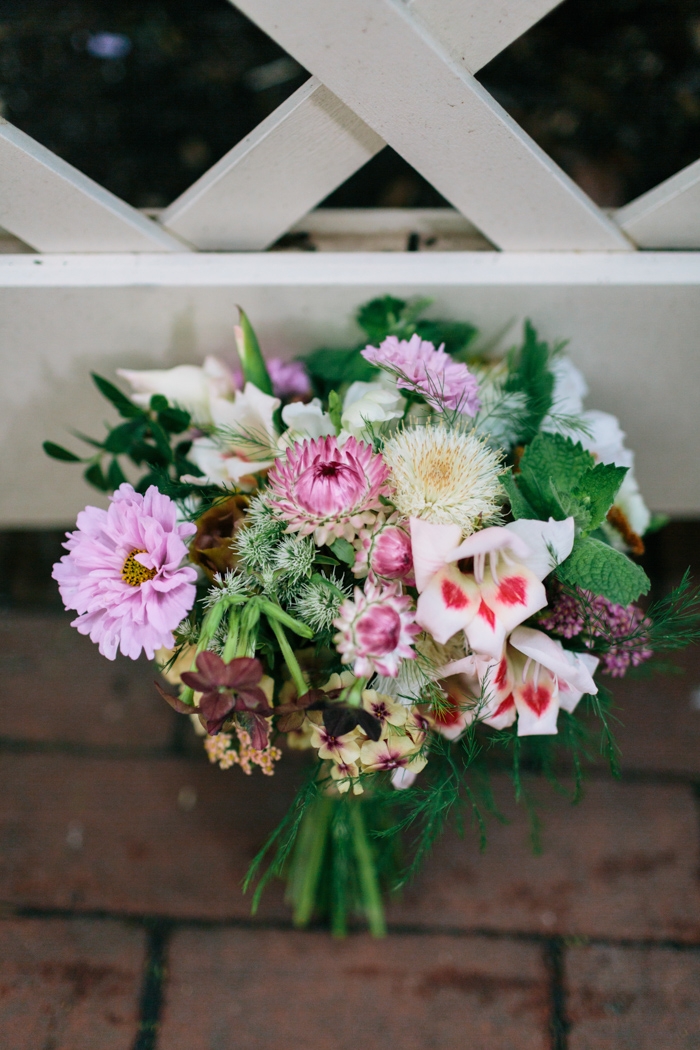 Why did you have an intimate wedding?
We knew from early on that we wanted a small, non-traditional wedding that could really be about us.  Sometimes a big wedding can feel like a performance for everyone else rather than the couple's personal commitment and we wanted to keep it simple.  We're generally private people, so an intimate city hall wedding with our immediate family felt right.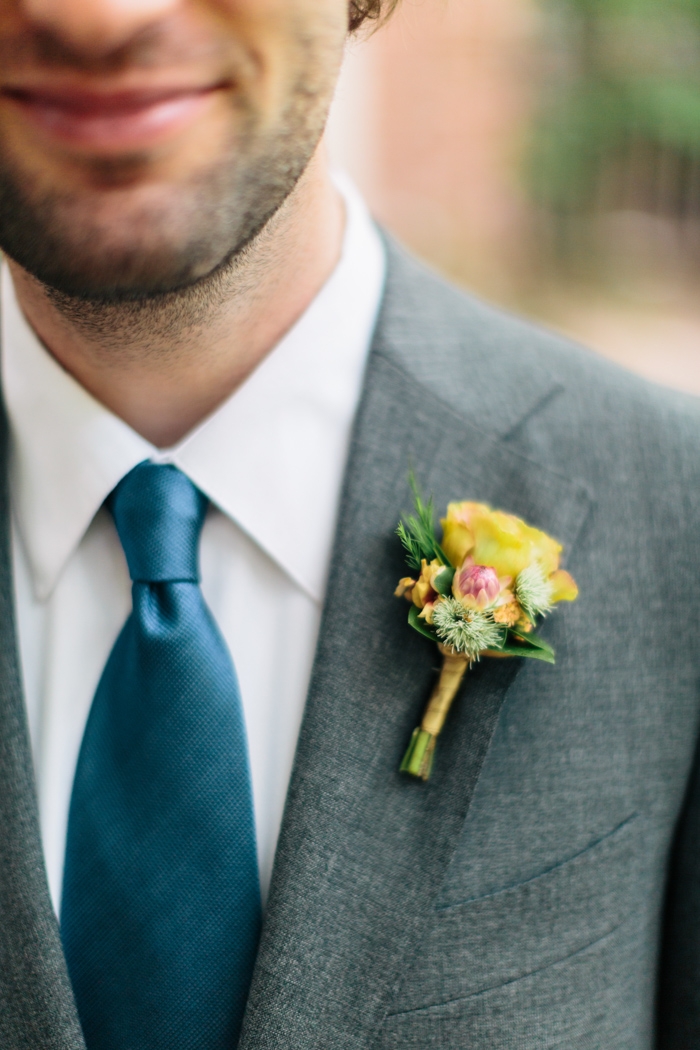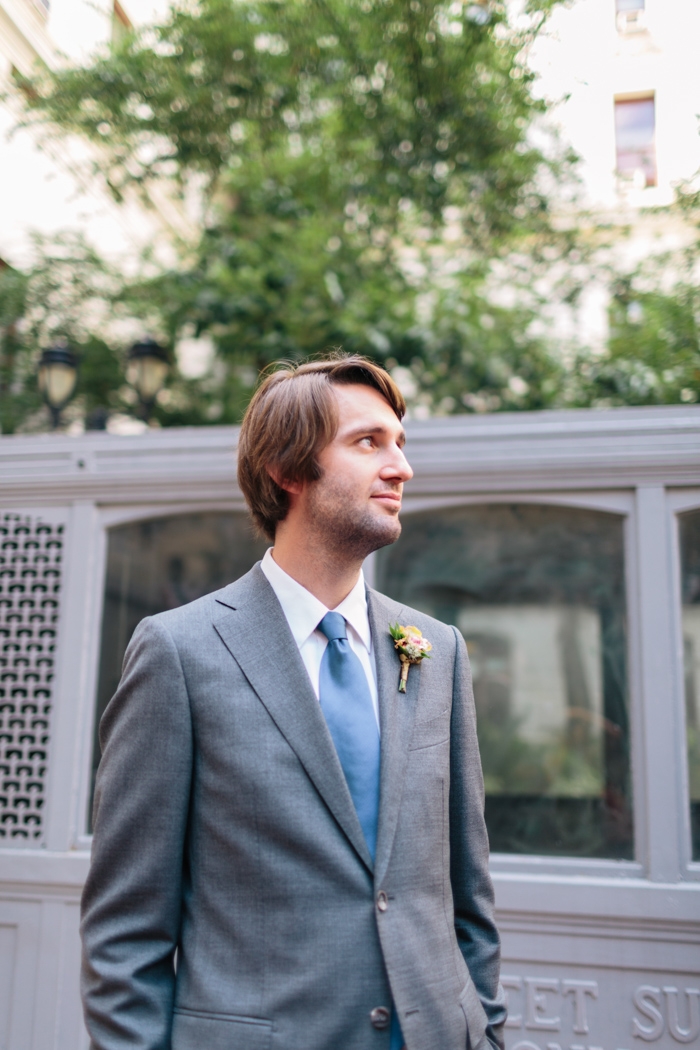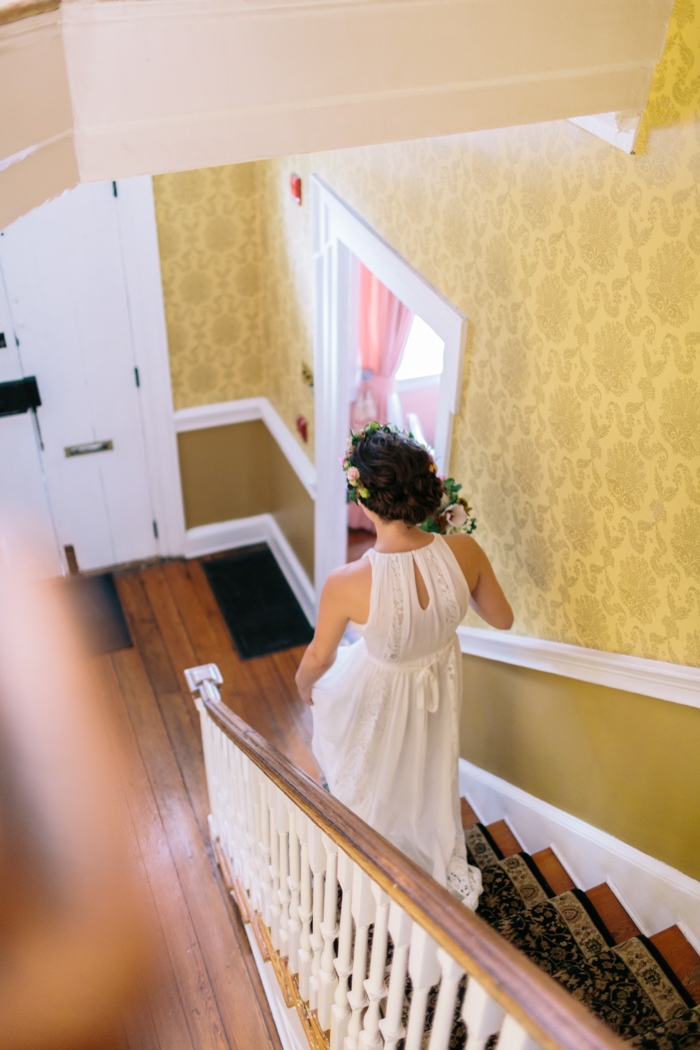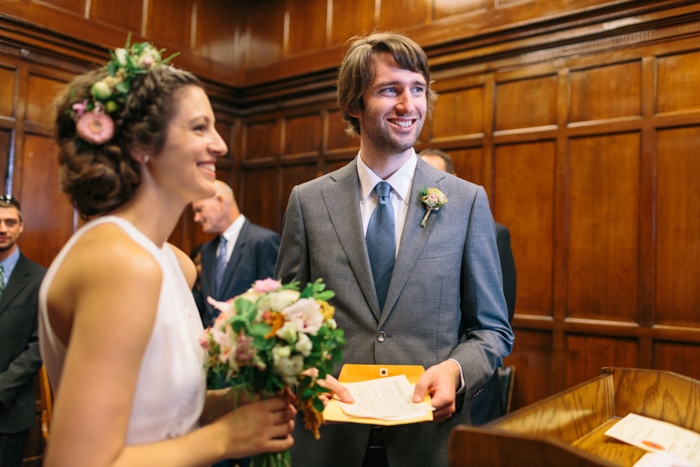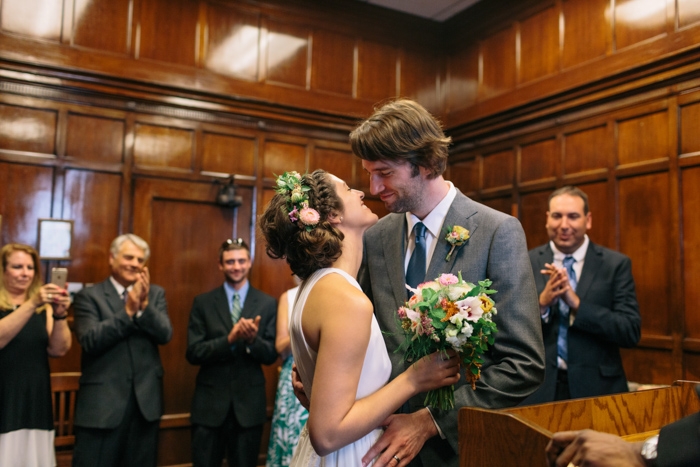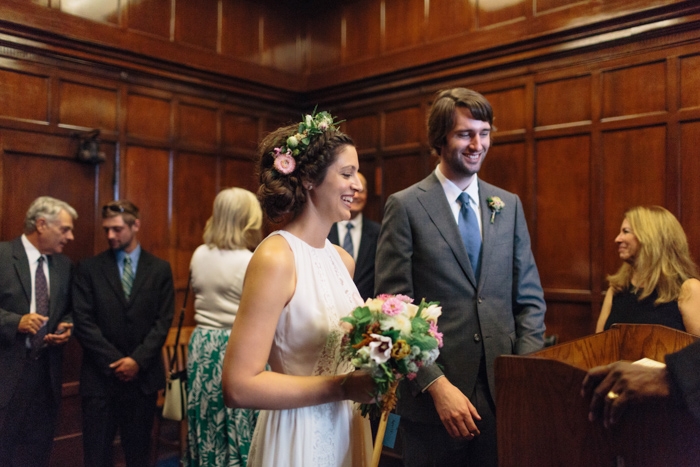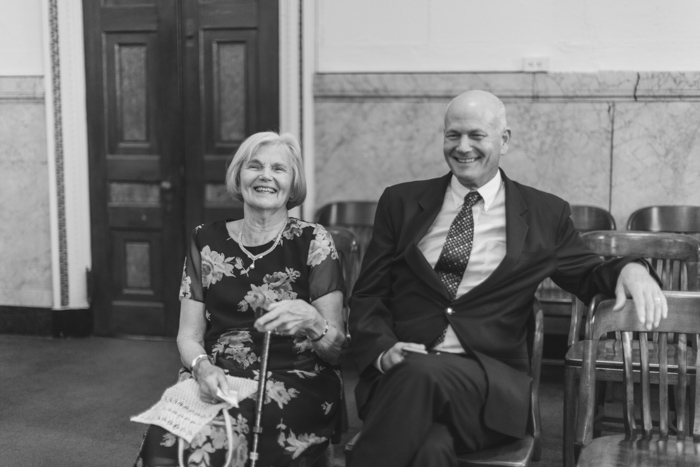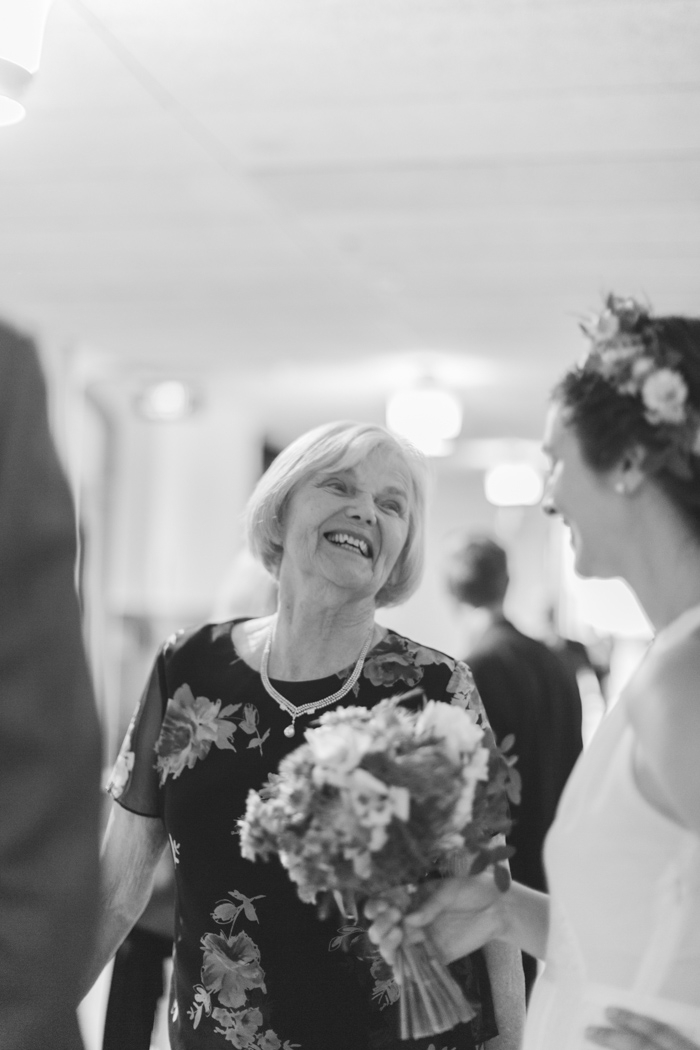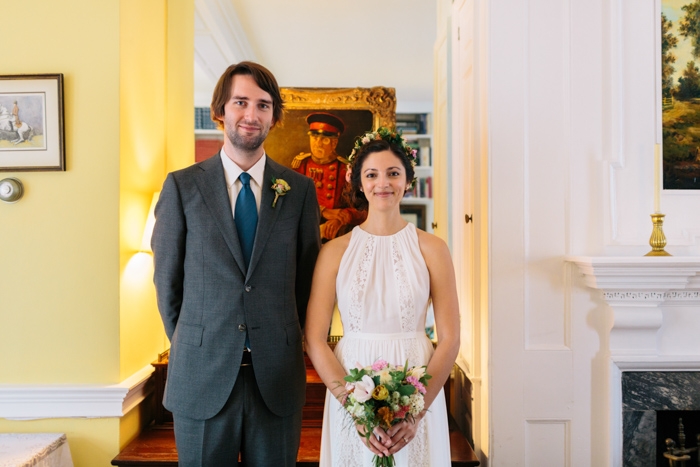 What are some the challenges that you faced planning an intimate wedding?
We knew we wanted a civil ceremony where we were allowed some guests, it took some research to find the right venue. Philadelphia City Hall is gorgeous and met our needs perfectly. The only tricky part was that they schedule marriages only one month in advance, so everything had to be done at the last minute. The benefit was that civil marriages are done during the week, so all of our first-choice vendors were available.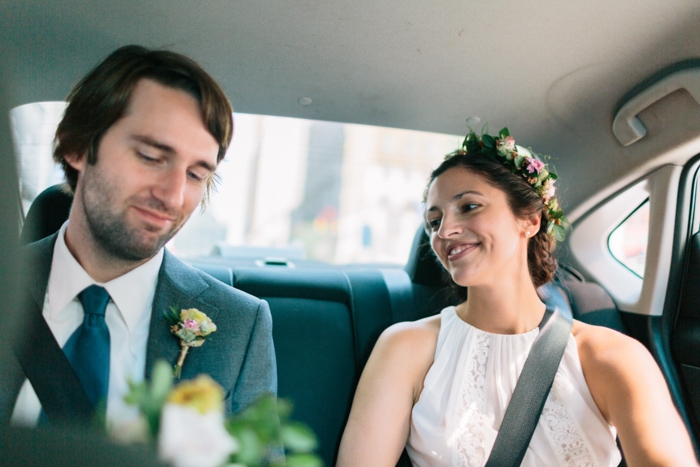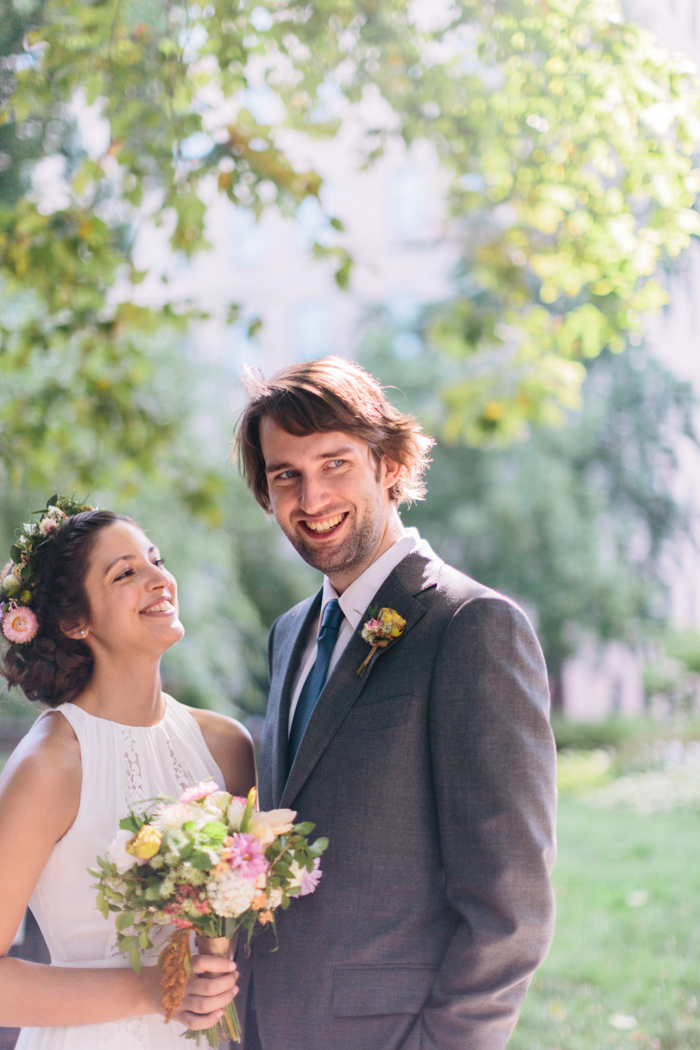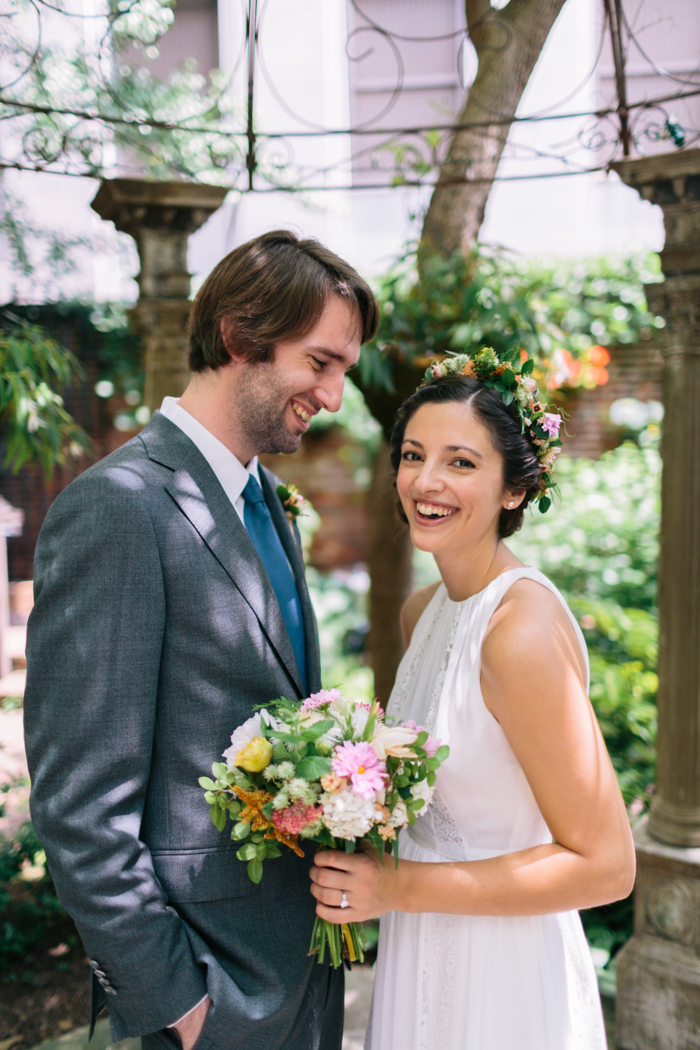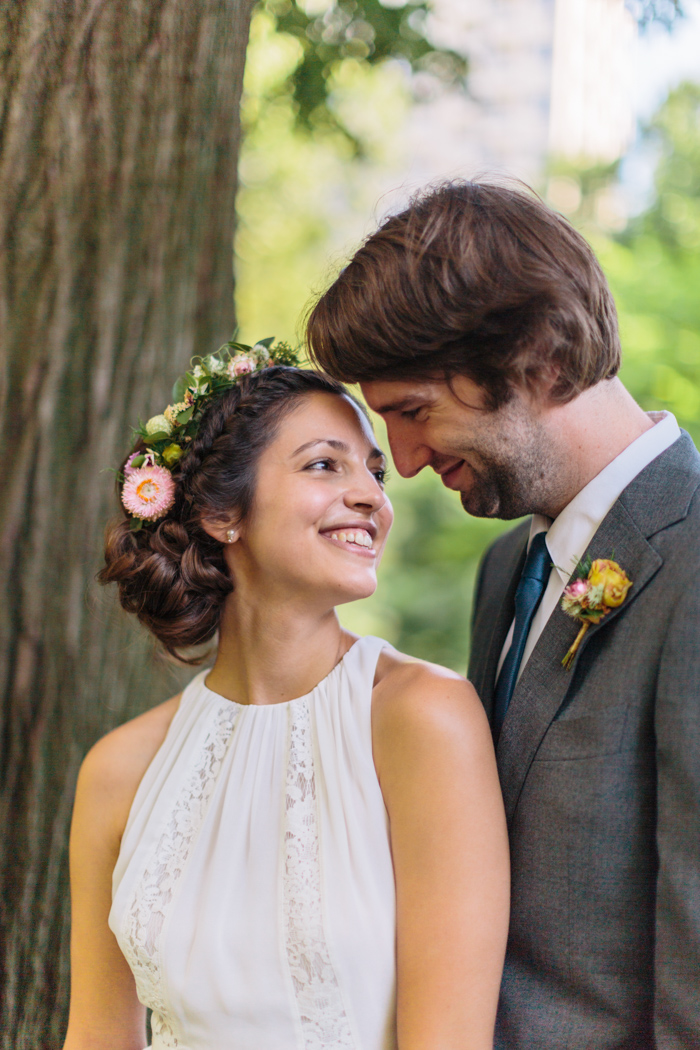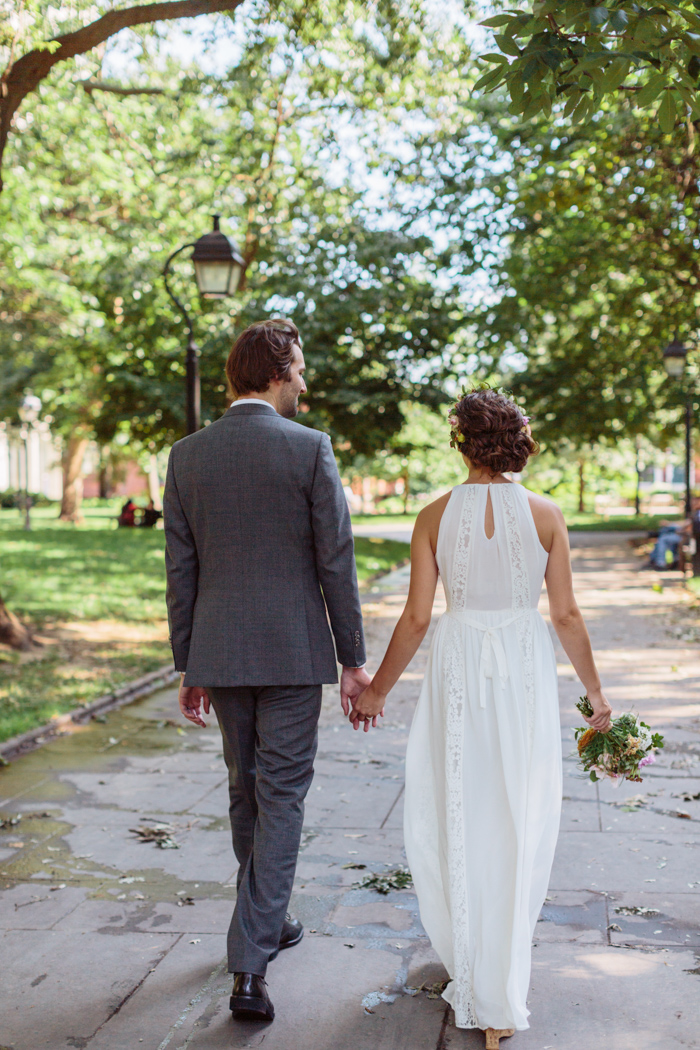 Was it difficult to pare down the guest list?
Philadelphia City Hall has a limit of eight guests, which was just about right for our immediate family (luckily they let us bring in nine and our photographer!).  It's always hard to draw a line, but in the end we decided on parents, siblings and my (Kate's) grandmother who lives down the street from us.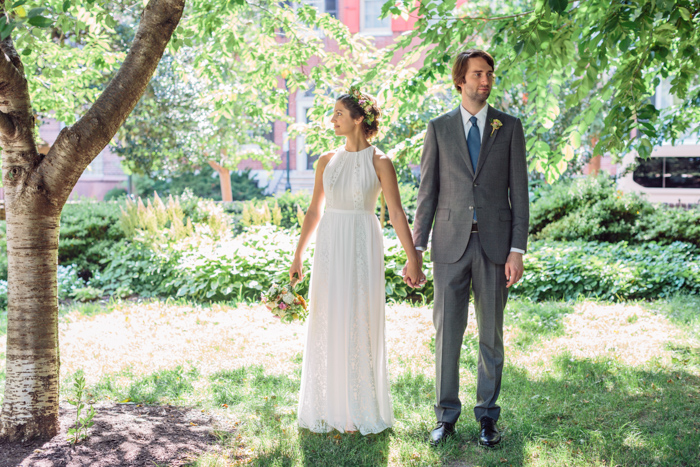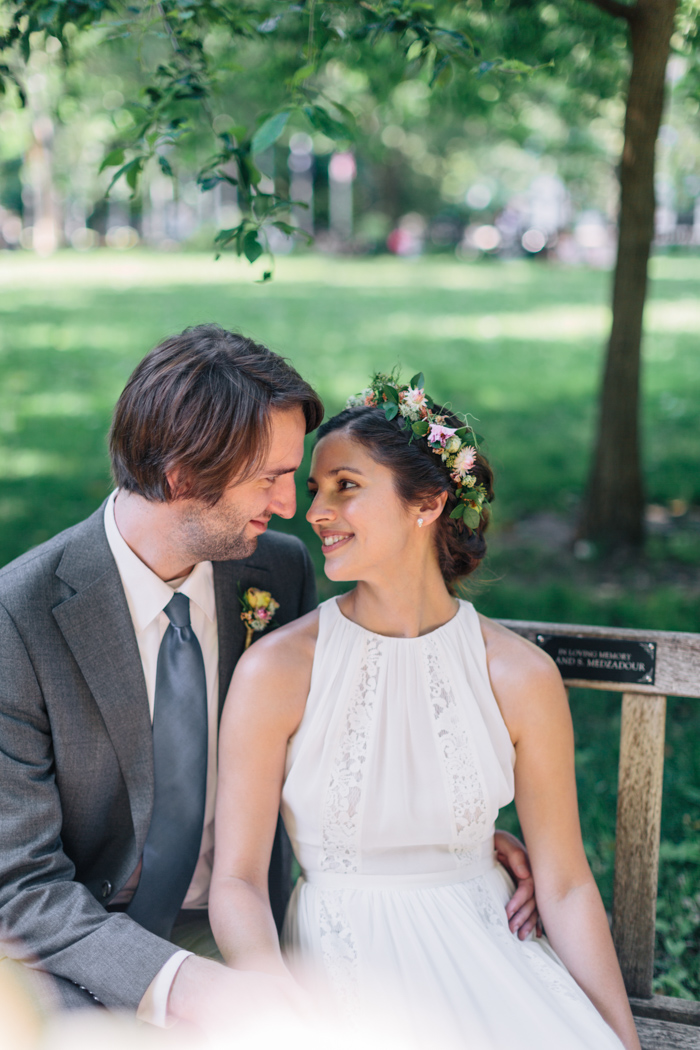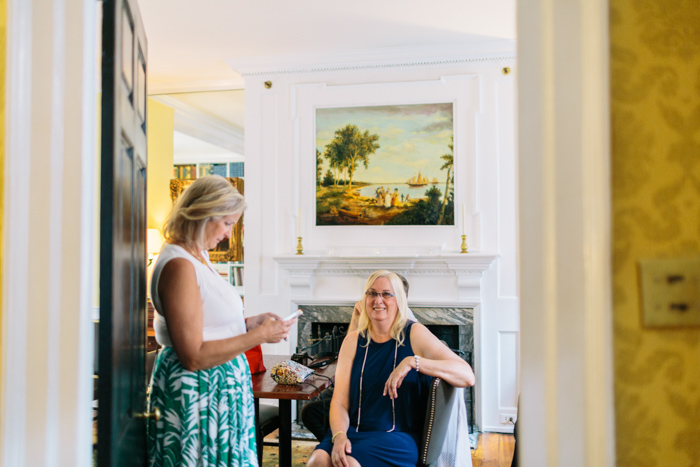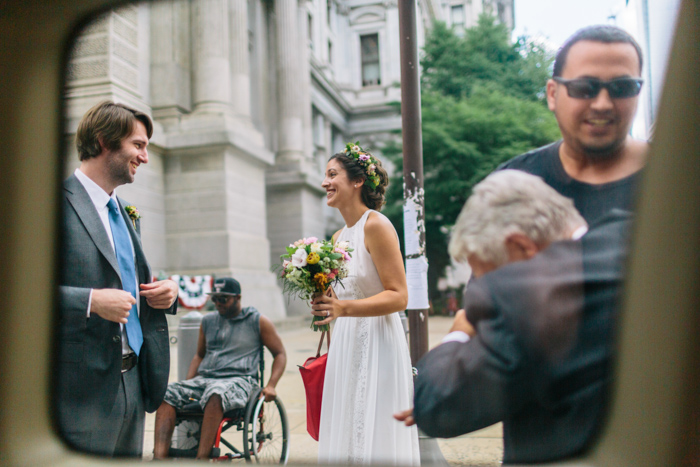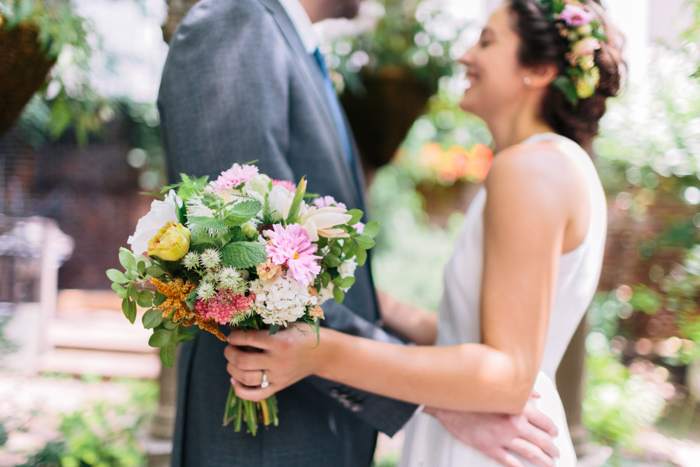 Did you have any 'issues' with the small guest list from friends and family? If so, how did you address them?
It was a little awkward to tell people: "We're getting married!  You can't come." Some relatives were disappointed, but luckily our friends and families were gracious and understood our decision.  This made the photographer even more important, and Shannon did an amazing job capturing the day.  We did want everyone to feel included so we sent out a marriage announcement immediately afterwards, and our parents hosted a reception BBQ a few months later.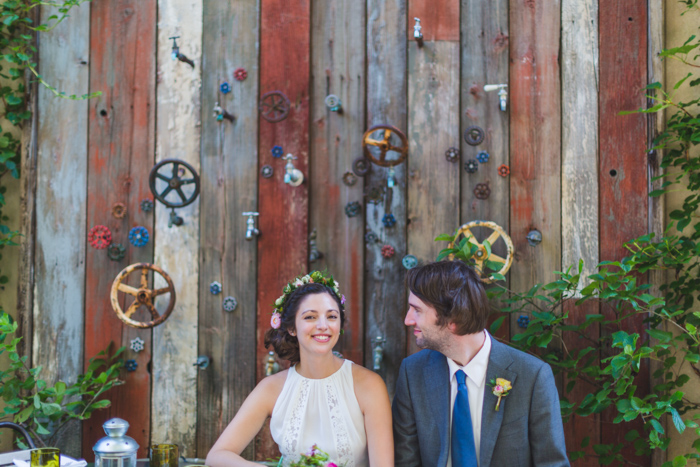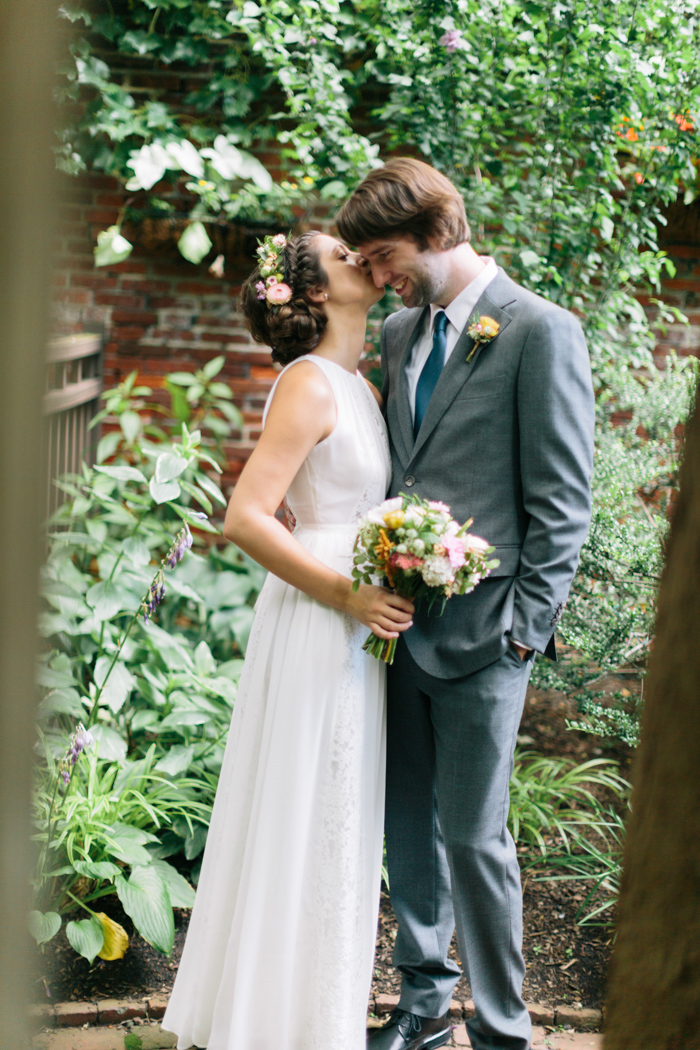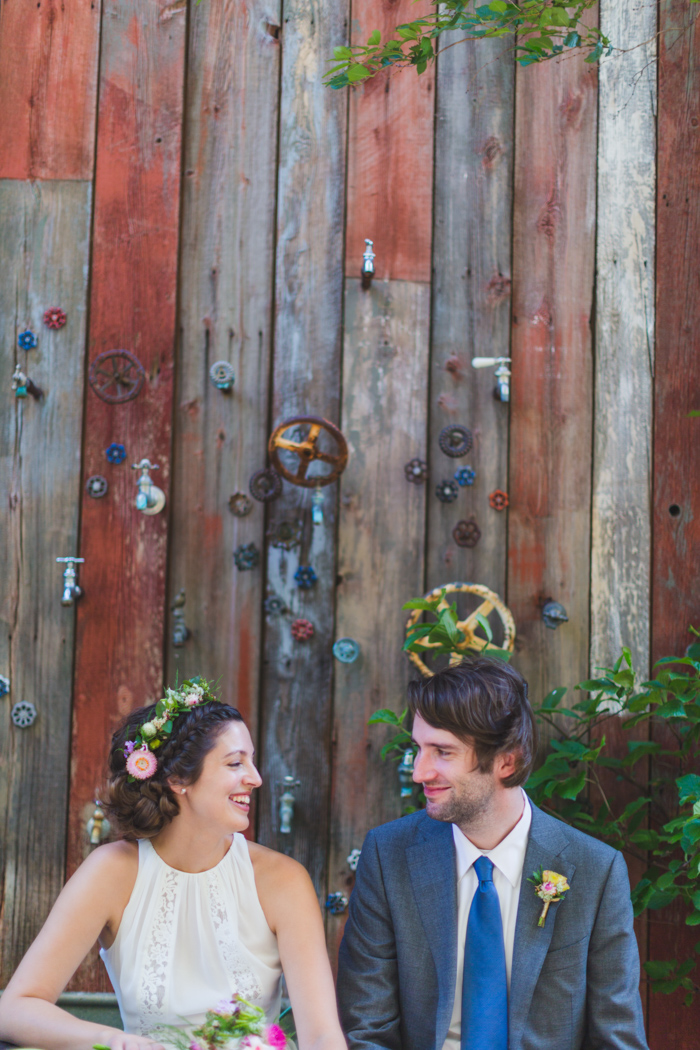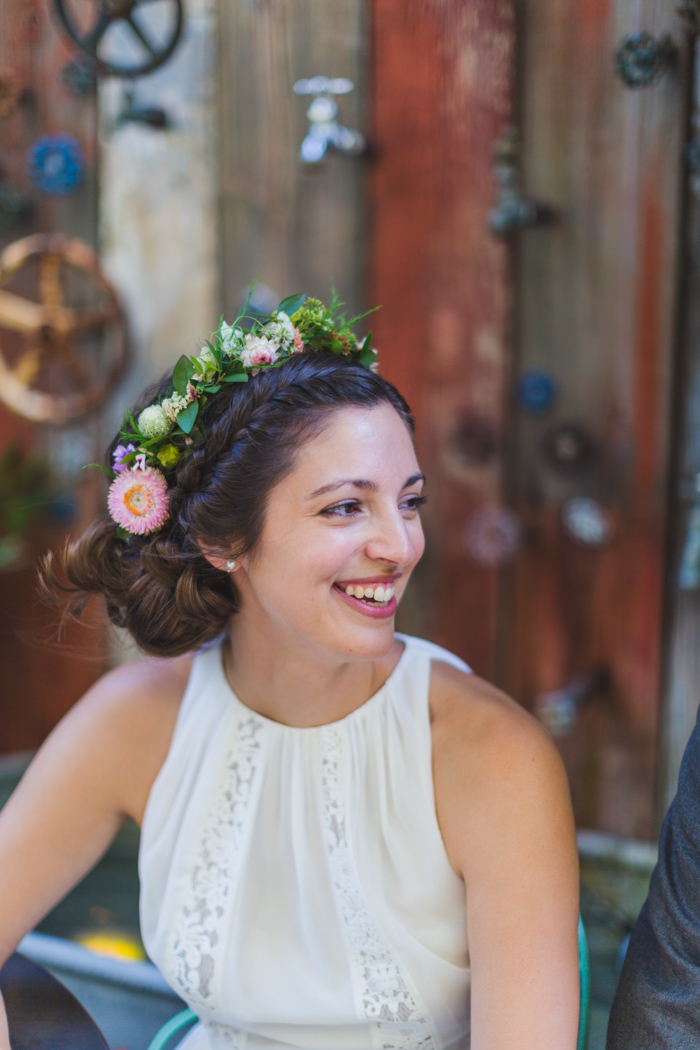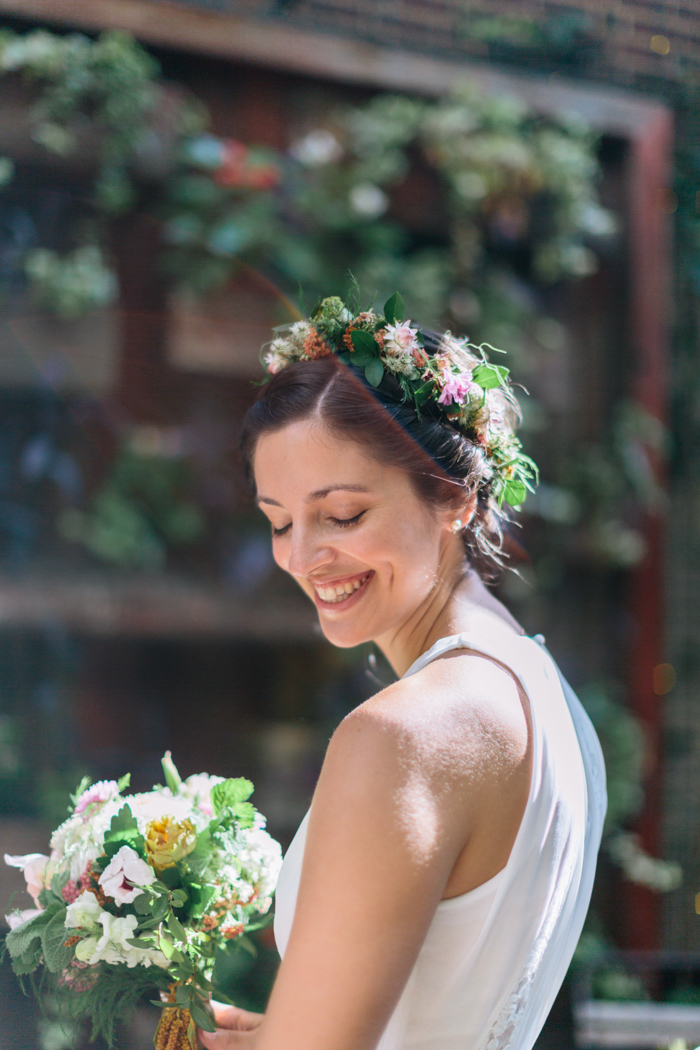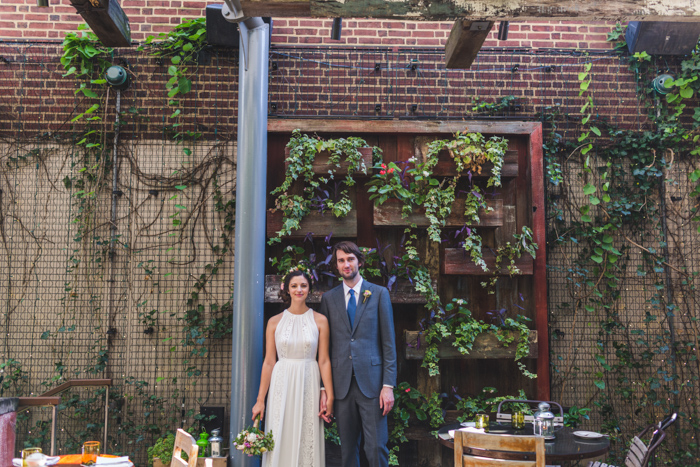 What were the highlights of the ceremony?
We were married by the sweetest judge!  The ceremony was private in the judge's chambers, with our family standing all around us.  It was also fun waiting with the other couples and their families in the court room beforehand.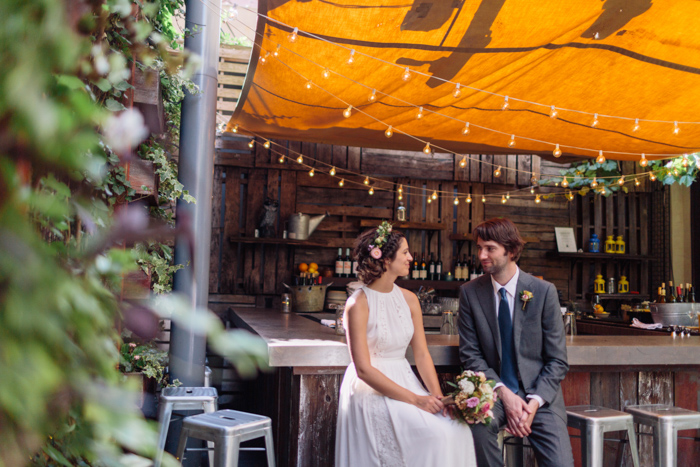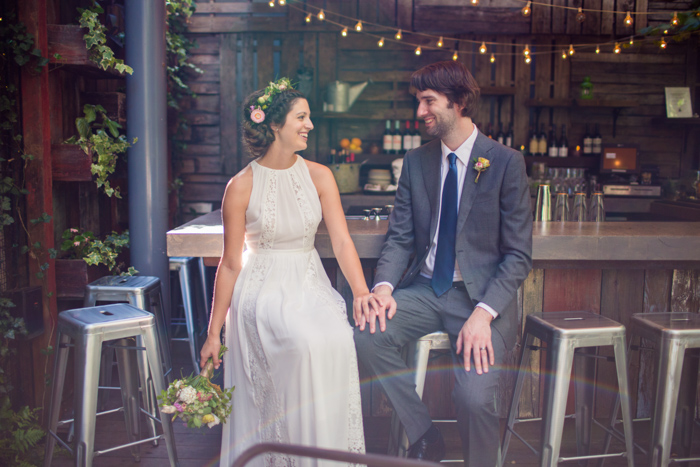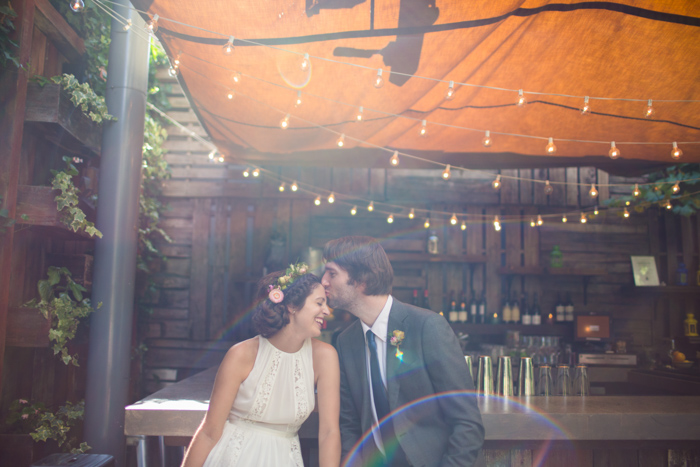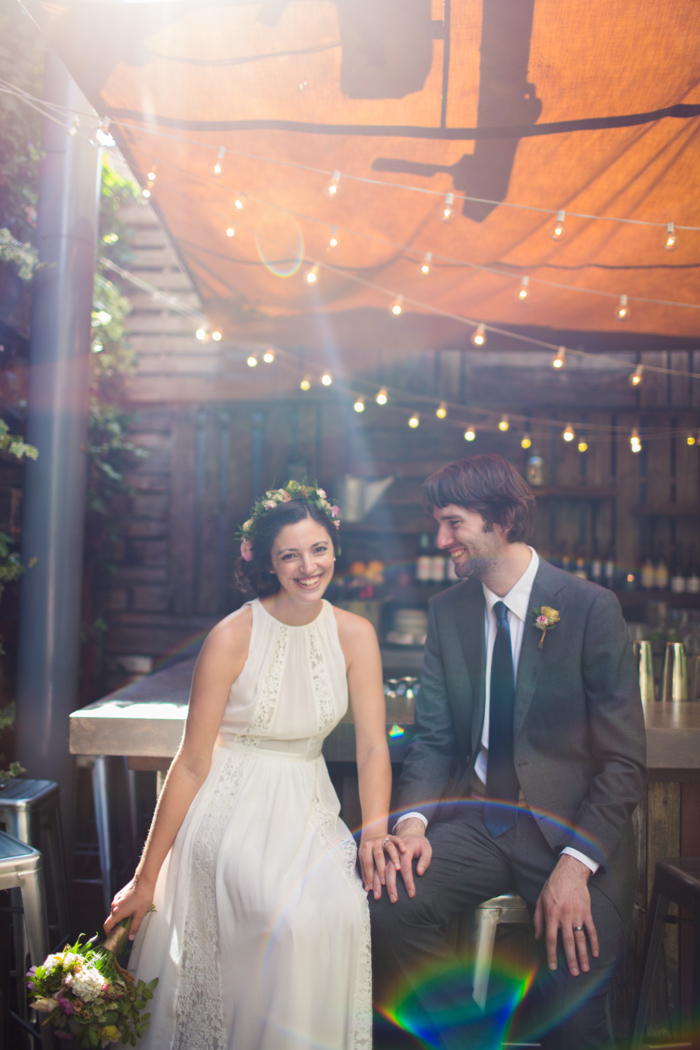 What were the highlights of the reception?
The food was amazing and we got the most beautiful pictures in the restaurant's garden.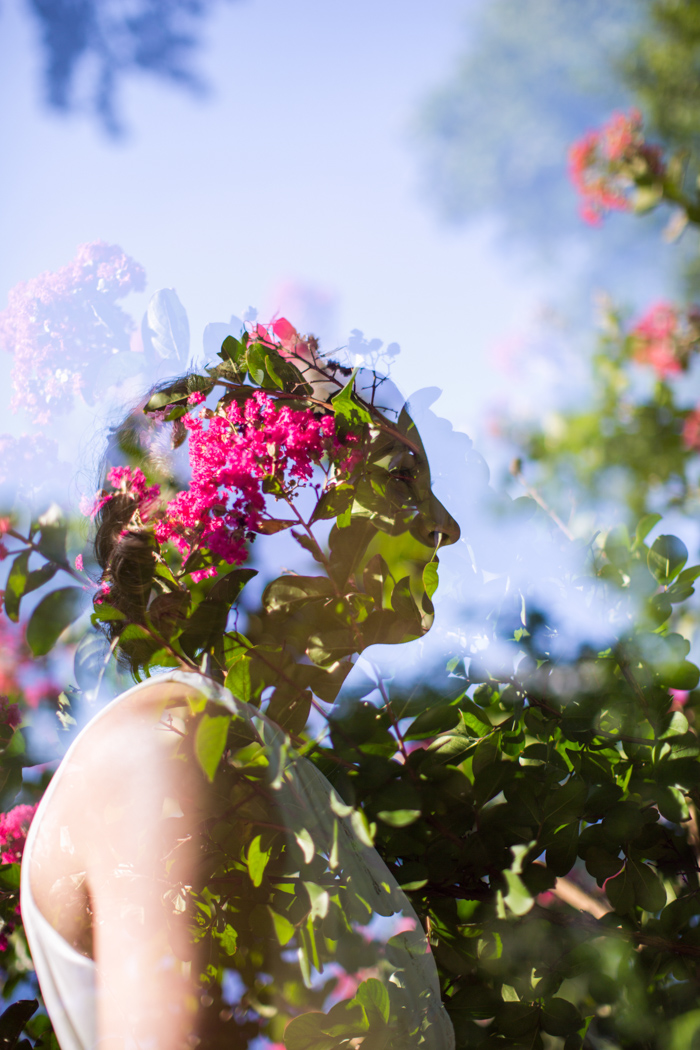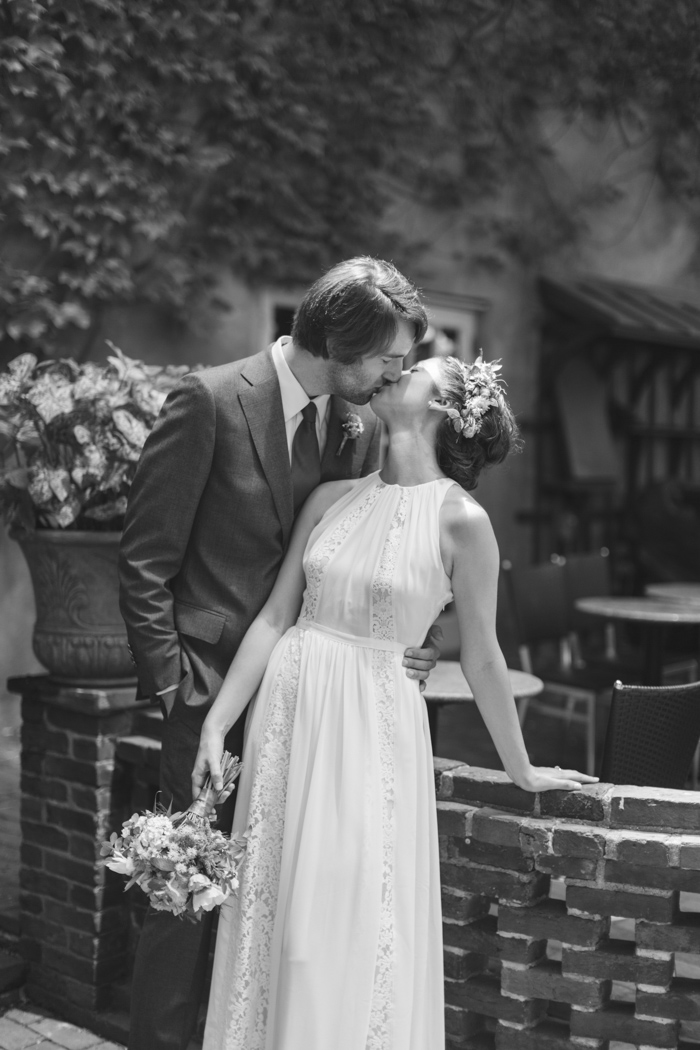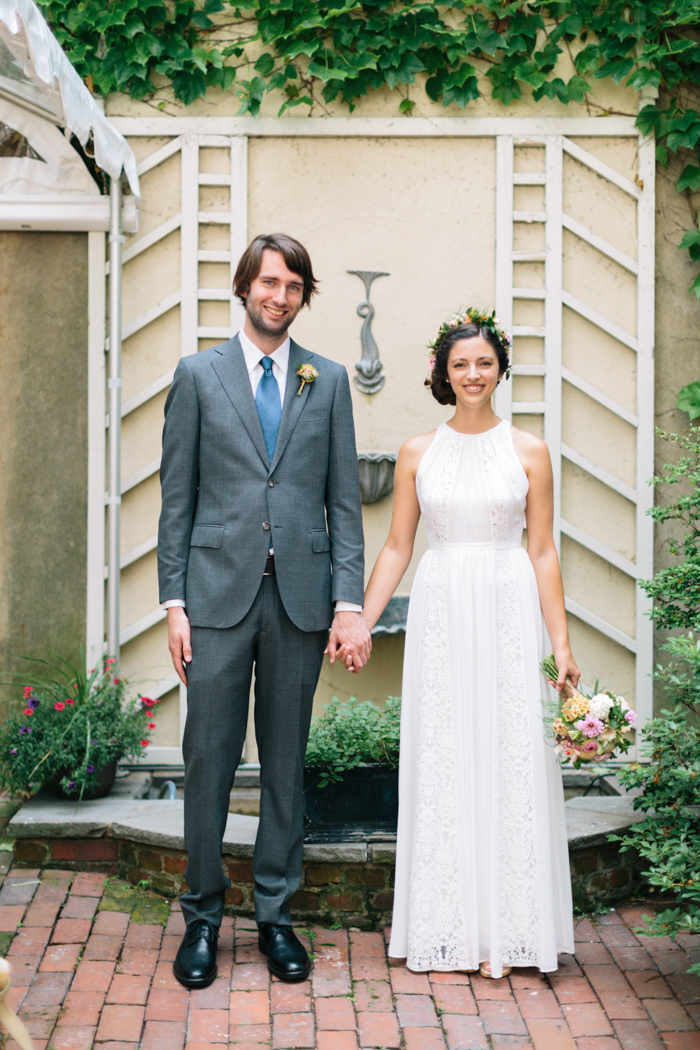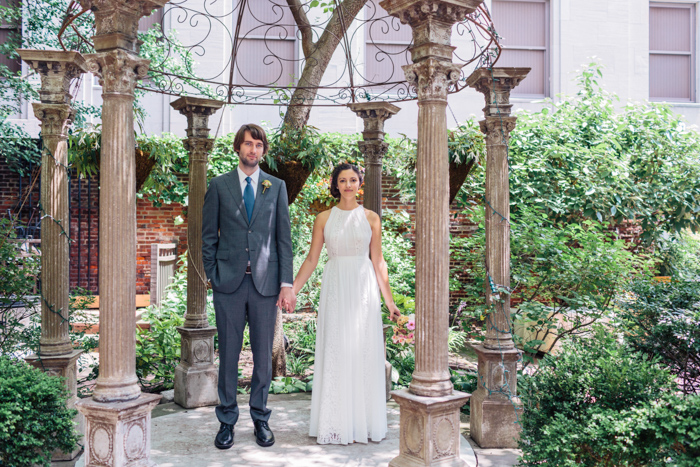 What was the best thing about having an intimate wedding?
Our families know each other very well so the mood was comfortable and we didn't have to entertain anyone.  We were really able to enjoy our wedding day!  A highlight for us was taking pictures all over the city with Shannon–having that time alone together was very special.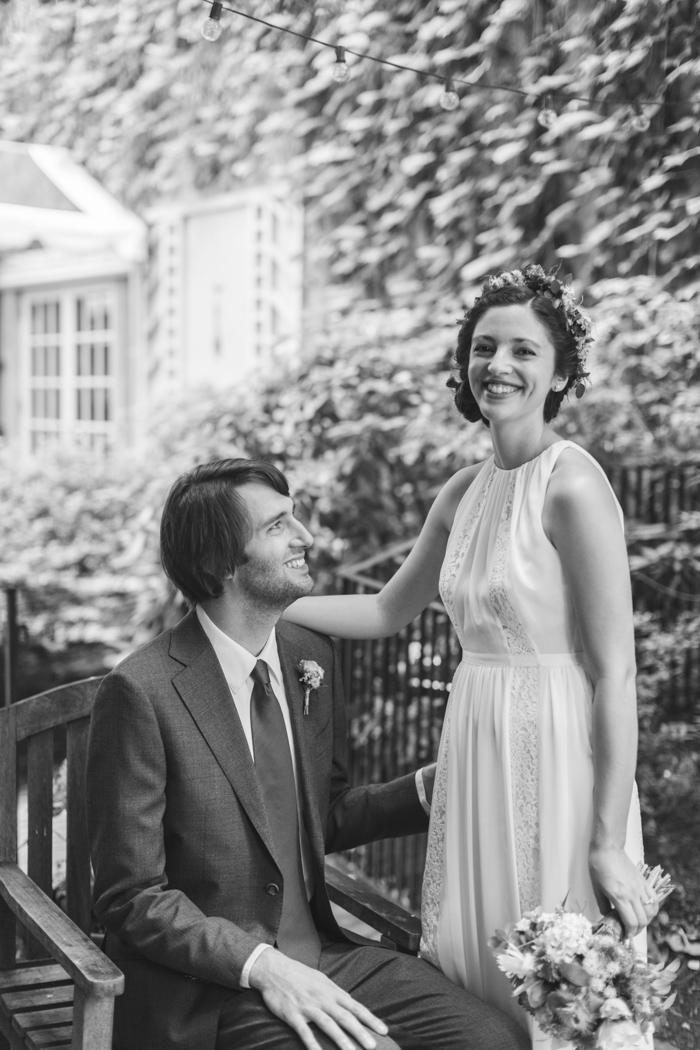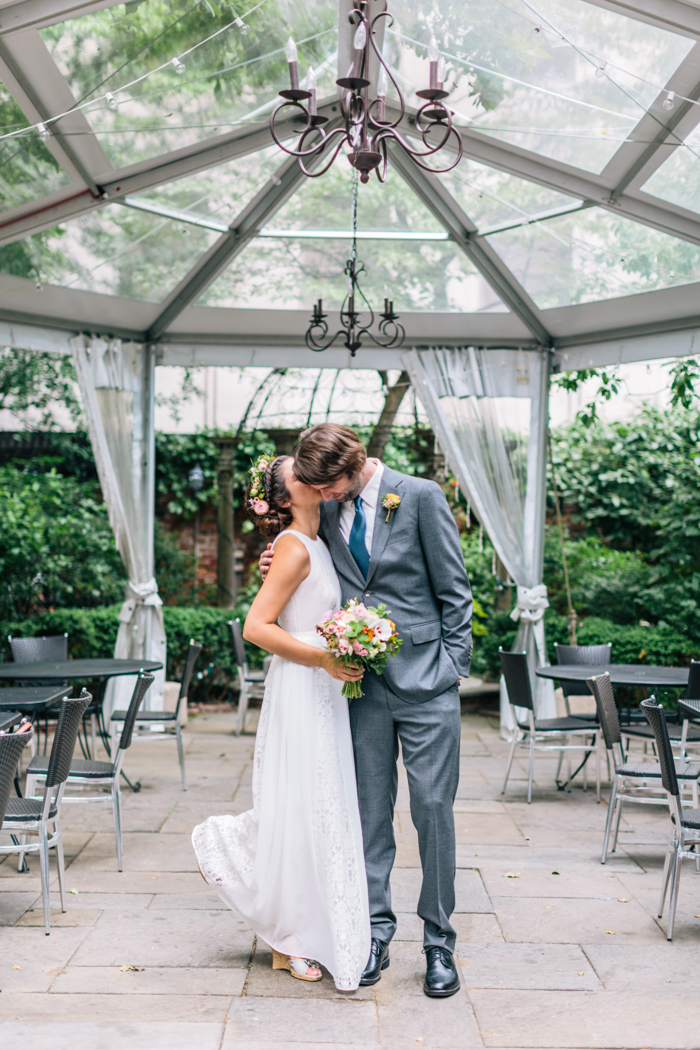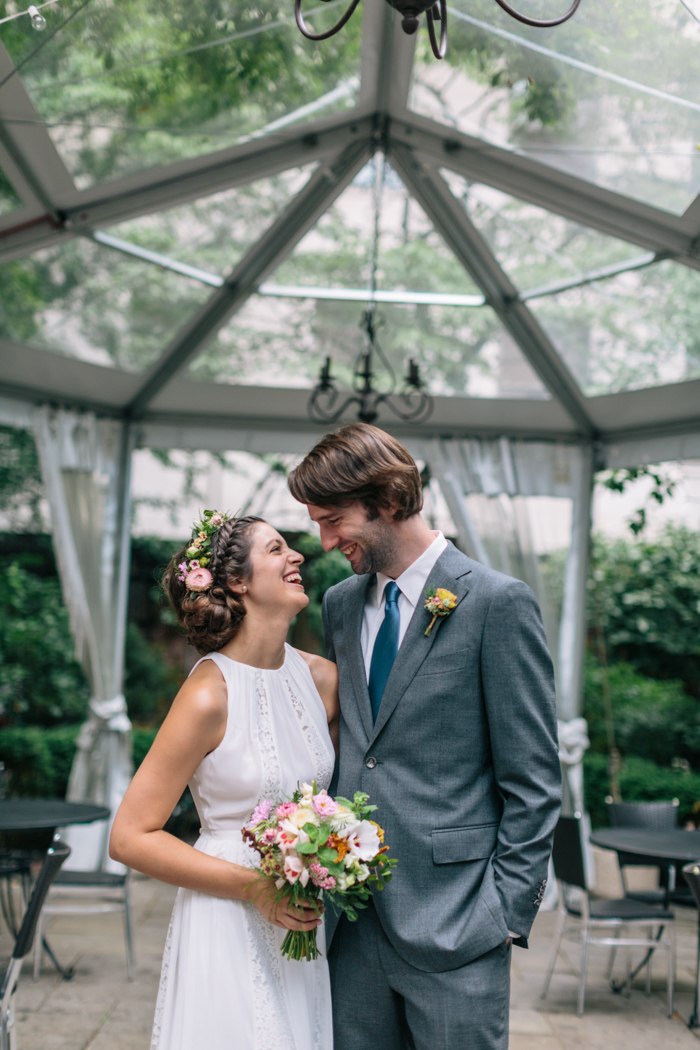 What advice do you have for couples who are considering an intimate wedding?
Do it!  It was absolutely the right decision for us.  With an intimate wedding you can still have the details you've always dreamed of for your special day without the stress and expense of a huge wedding.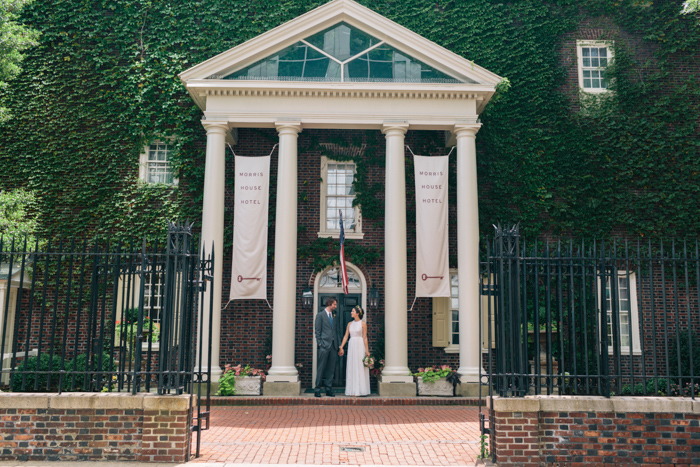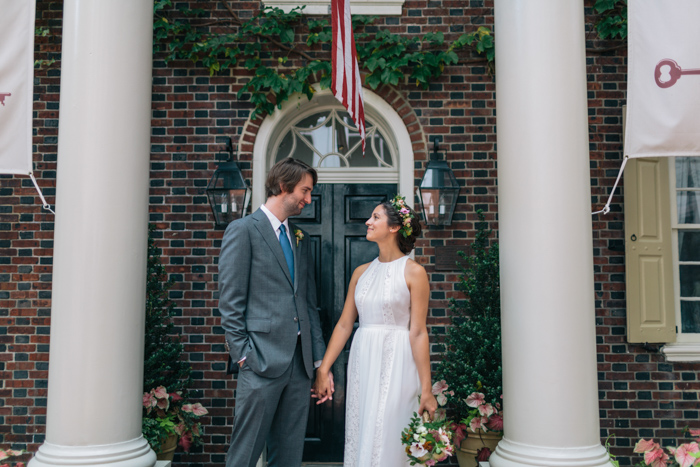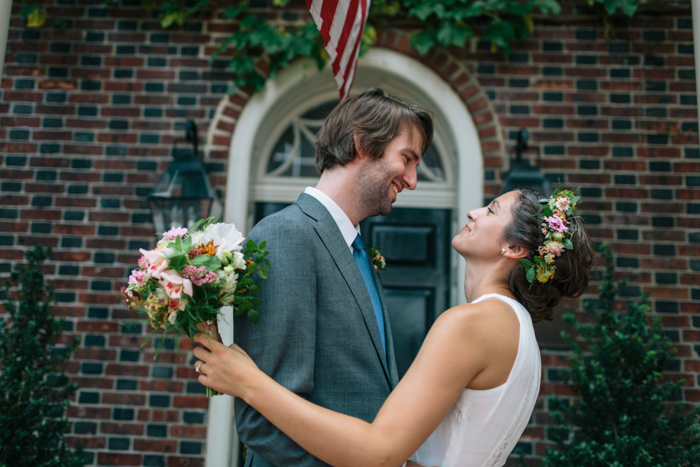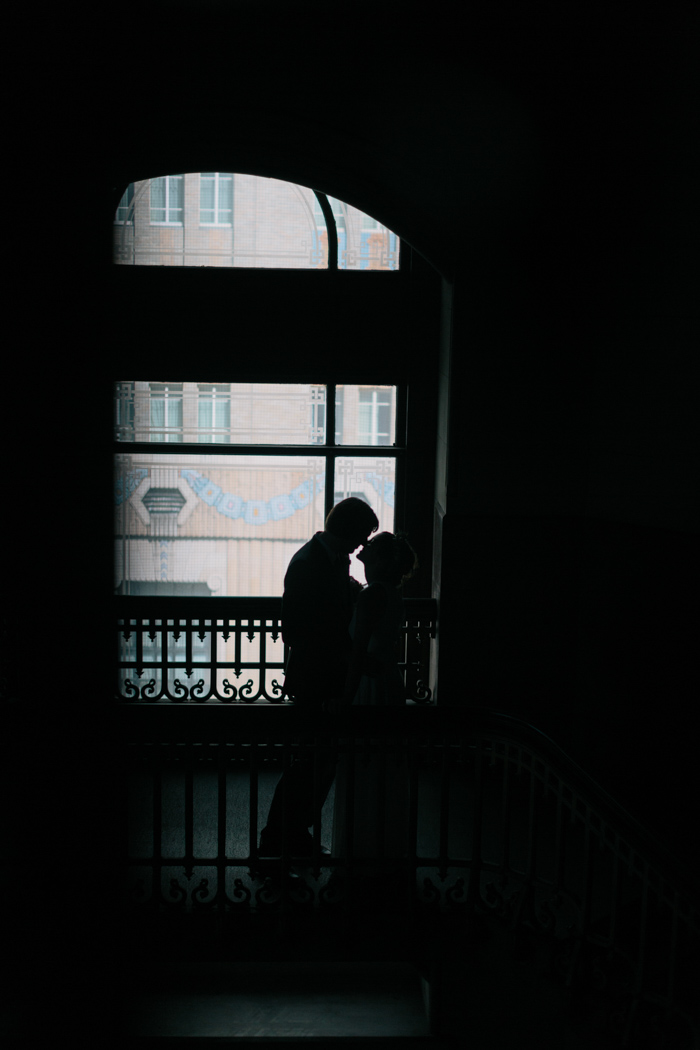 Vendors:
Photography: Shannon Collins Photography
Flowers: Falls Flowers
Dress: BHLDN
Suit: Suit Supply
Ceremony: Philadelphia City Hall
Reception: Talula's Garden
Hair: Salon at Duross and Langel
Hotel: Morris House Hotel
Marriage Announcement: Etsy
Save
Save
Save