It's engagement season, and if you want to be ahead of the curve on 2019 wedding ring styles and trends, read on!
Engagement ring shopping is no easy task, even if you've decided on a specific style. Fortunately, we're here to help narrow down your search.
From stunning rings featuring lab-grown diamonds to elegant stacking bands, we predict that these five ring trends will be everywhere in 2019!
Engagement and Wedding Rings With Lab-Grown Diamonds
Lab-grown diamonds are a game-changer in the engagement ring world, and we're so here for it. They're ethical, eco-friendly, and less expensive than mined diamonds.
Lab-grown diamonds, also known as cultured diamonds, cost anywhere from 20-30% less than mined diamonds, and are just as shiny, sparkly and glamorous as their mined counterparts. In fact, cultured diamonds are virtually indistinguishable from mined diamonds due to the cutting-edge technology used to replicate the natural diamond growing process. The only difference between a mined diamond and one that is grown in a lab is its origin.
Clean Origin, a lab-grown diamond company whose founders have been in the jewelry business for 100 years, look to the diamond growing process as the modern alternative to mined diamonds. Their goal is to create diamonds that are not only less expensive but also more eco-friendly.
Unlike mined diamonds which have had a significant impact on the environment, cultured diamonds from Clean Origin use considerably less resources; after all, growing a diamond in a lab takes significantly less energy than digging one out of the ground.
You might be sold on the eco-friendly and the less expensive part, but are they really just as beautiful? Take a look at the rest of our 2019 ring trend predictions and judge for yourself! (We're pretty sure you'll be smitten!)
Halo Rings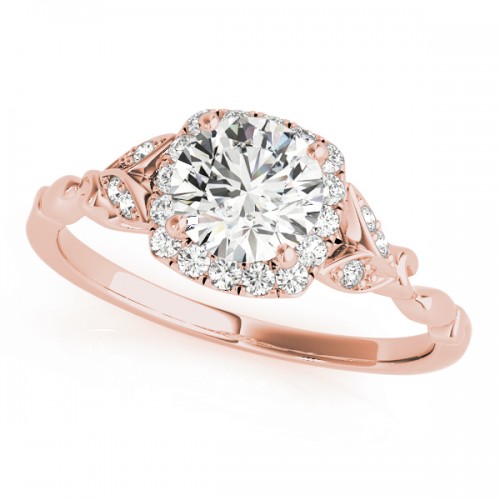 Halo engagement rings will continue their rise in popularity in 2019. The halo ring is a gorgeous way to make your center diamond get the attention it deserves. In fact, a diamond can look as much as a half a carat larger in this type of setting.
This Clean Origin rose gold floral petal halo ring features 28 (!!!) gemstones and a lovely flower-inspired design.
Stacking rings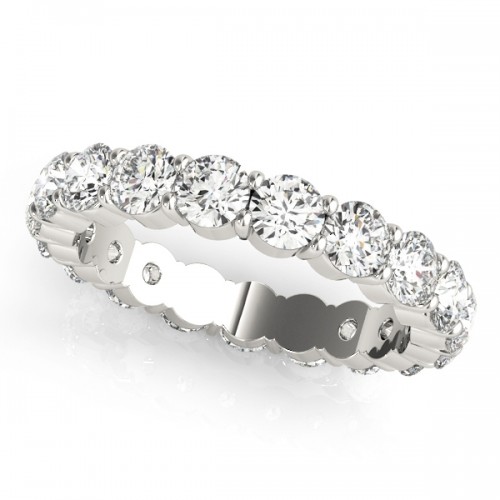 Stacking rings are a wonderful way to mark special occasions, and we've seen more and more brides wearing them. (Even Meghan Markle has been spotted wearing them!) After all, the only thing better than two rings is three, four or five rings!
The Luxe Prong Band Set Eternity Band from Clean Origin certainly stacks up to the prettiest of wedding bands.
Vintage-Inspired Rings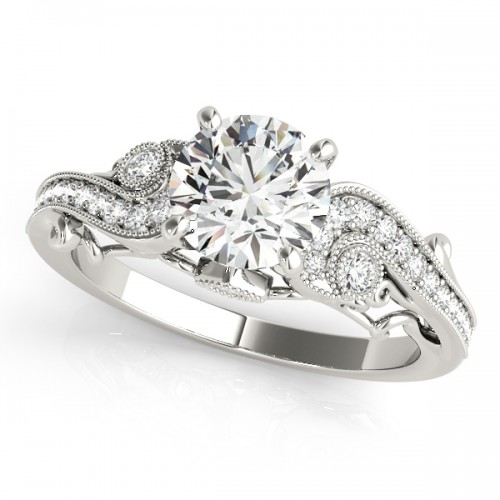 We've always been partial to vintage-inspired anything, so Clean Origin's vintage line seriously makes our jaws drop. They've taken some of our favourite design elements from vintage rings, and combined them with modern styles to create breathtaking rings that are truly timeless.
If you love intricate details and epic stones, this one's for you! Click here to see the bestselling Allegra ring from all angles.
Rose Gold Rings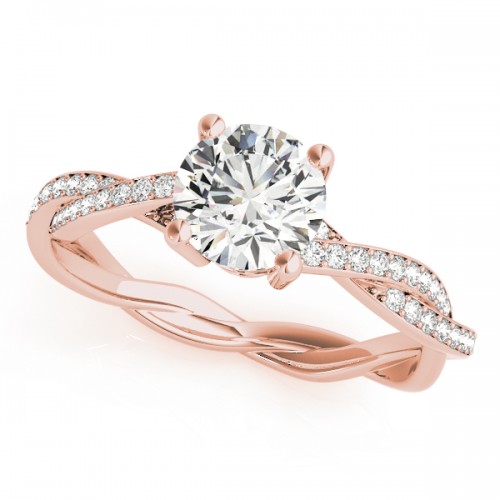 Classic, minimalist or modern, whatever your style, there's a rose gold ring to suit it! Rose gold has become a staple for jewelry designers, and often rivals silver, gold, and platinum.
True to its name, the rose gold Ballet Ring is dainty, elegant and timeless. We love the twisted band!
Keep these styles in mind while shopping for your engagement ring and you'll be sure to stay on-trend and ahead of the curve with a gorgeous, cutting edge, modern lab-grown diamond ring!
Paid Partnership with Clean Origin.