Laura and Bradley chose to elope at Biltmore Estate in Asheville, North Carolina this past June. The cost? $4,000!
The couple wrote their own vows and had an intimate ceremony on the top of a hill with spectacular mountain views. The ceremony had many special touches: Laura's mother made an incredible ancestry book filled with portraits and family history and Laura found her favorite photos of her grandparents to use for a few special ring photos on their wedding day along with the emerald heirloom ring that was passed down to her.
After the ceremony, the couple spent the afternoon walking the grounds and taking portraits with their photographer Jennifer Stuart.
Thanks to Jennifer Stuart Photography for submitting this stunning elopement!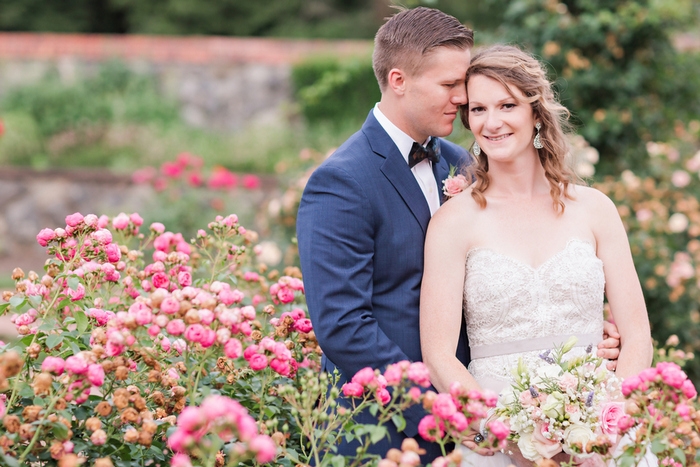 Laura, 27 & Bradley, 29
Location:  Asheville, NC
Wedding Date: June 6, 2017
Number of Guests: 0
Wedding Cost: $4,000
Wedding Ceremony Location: Biltmore Estate
Wedding Reception Location: We are holding a small food truck party for some of our friends and family in October on Wadmalaw Island, near Charleston, SC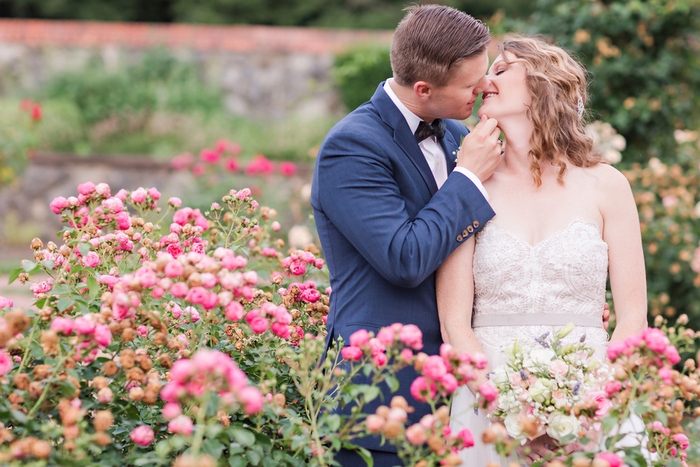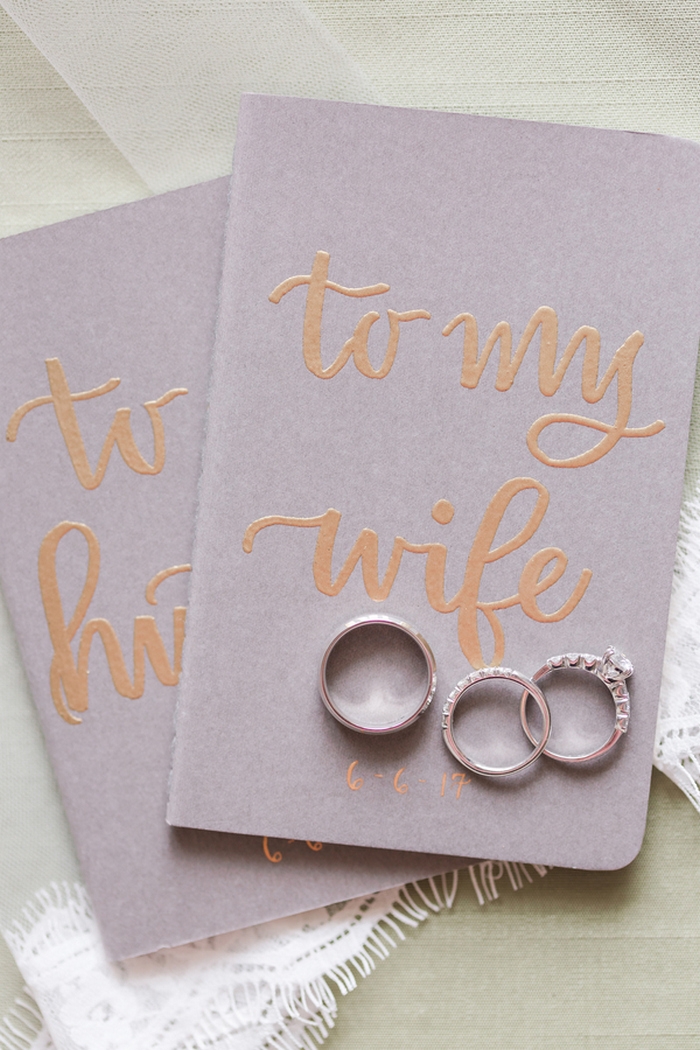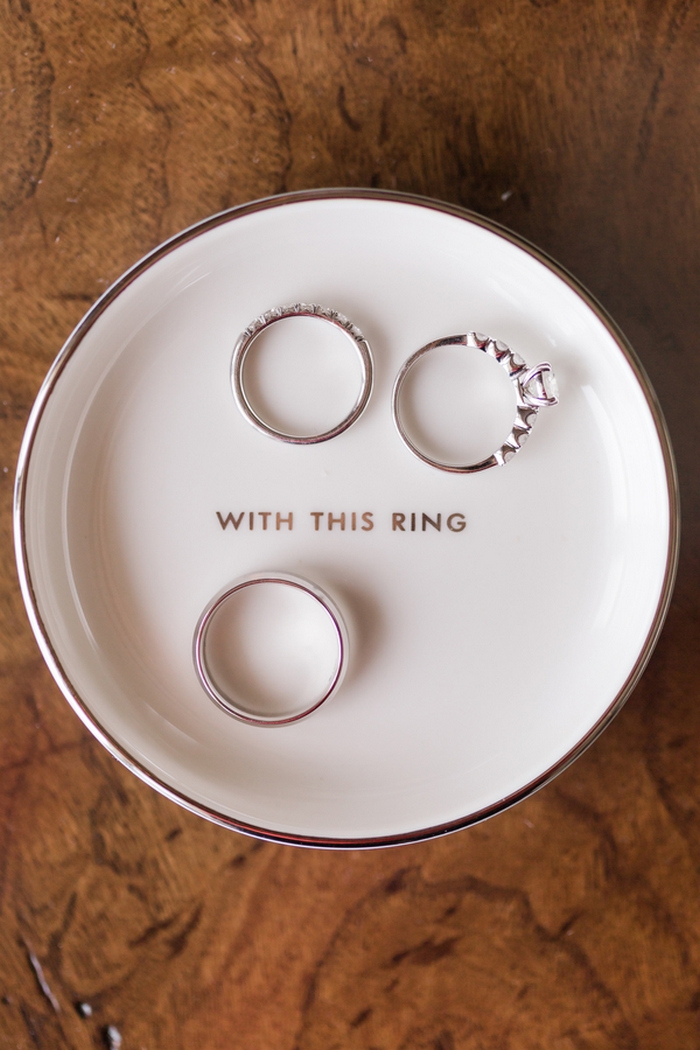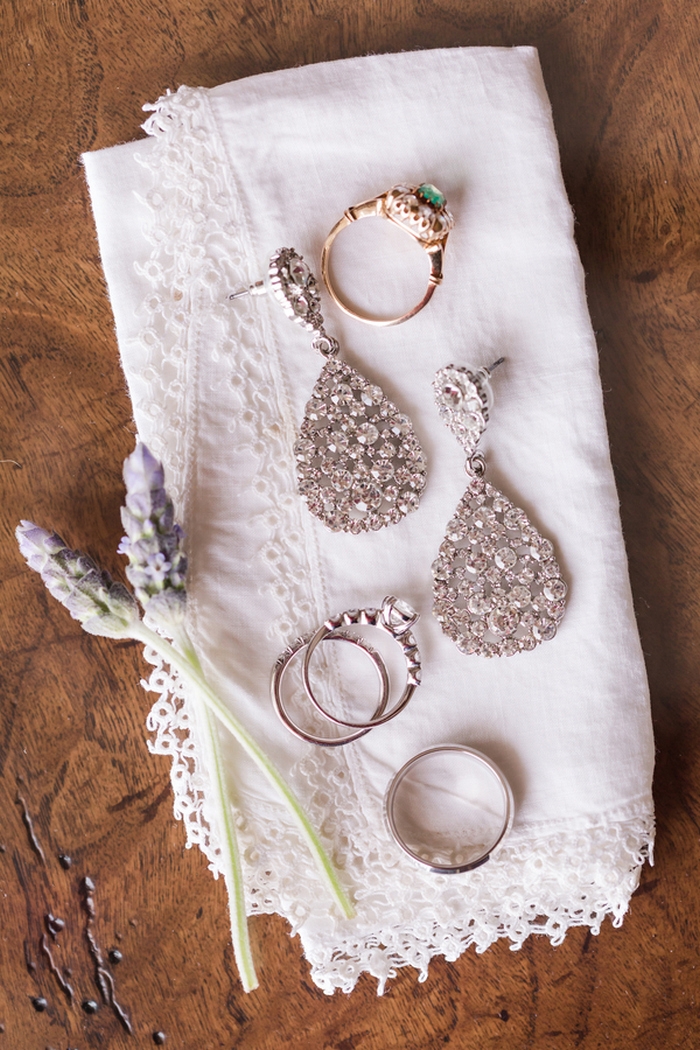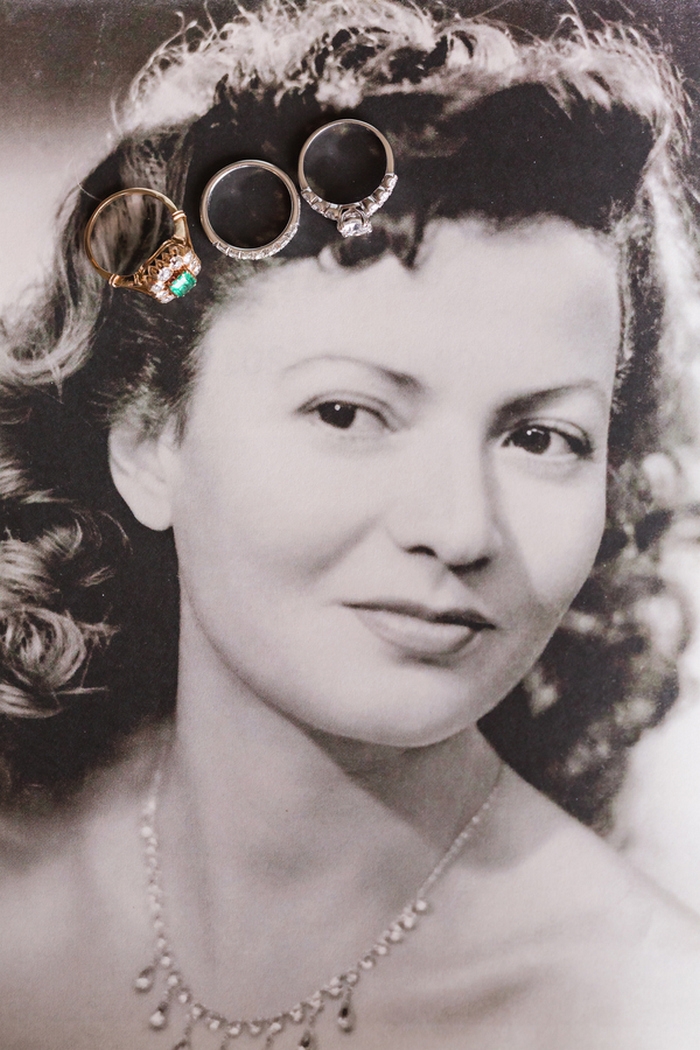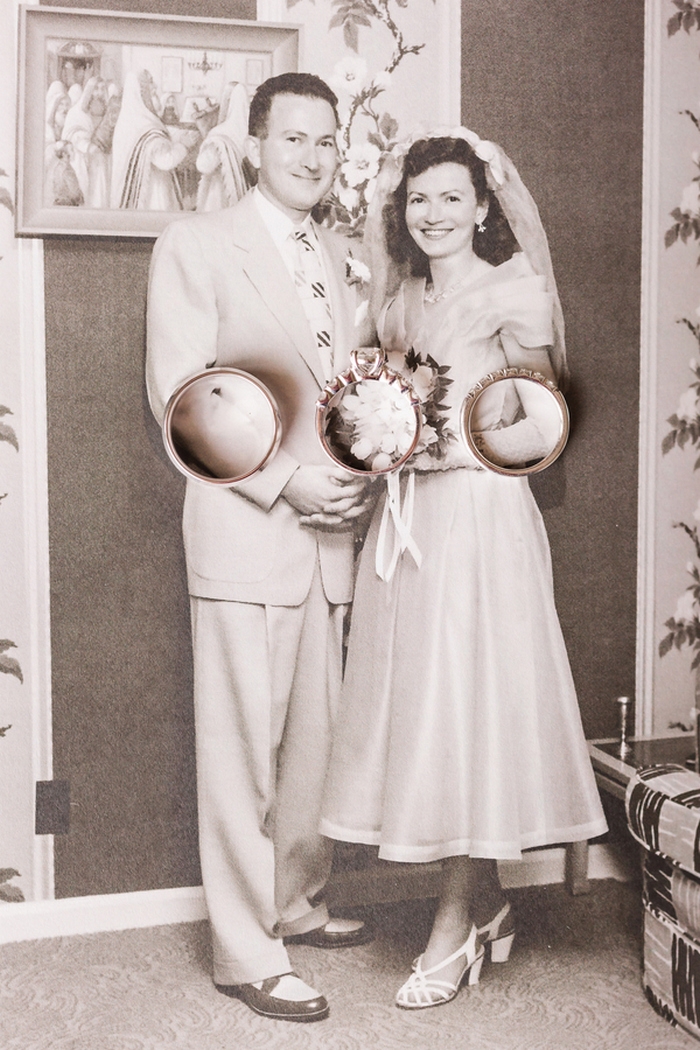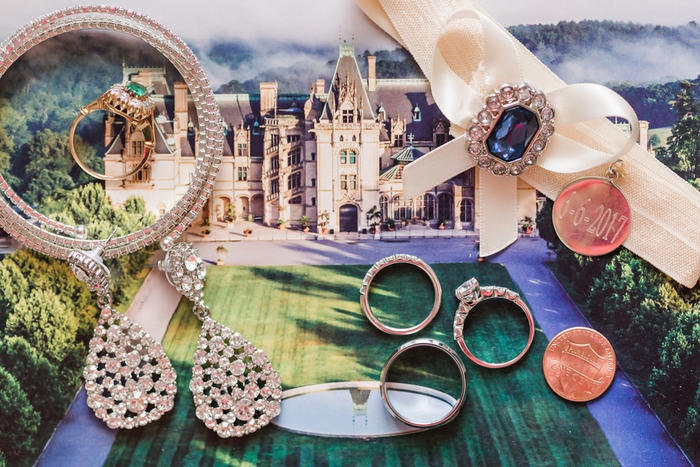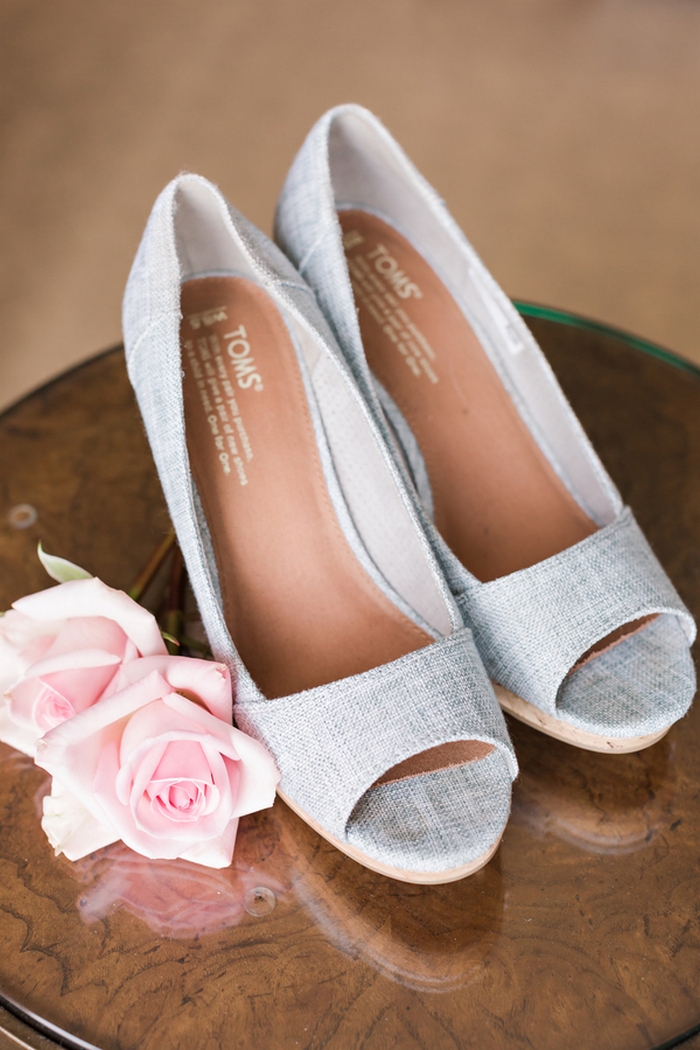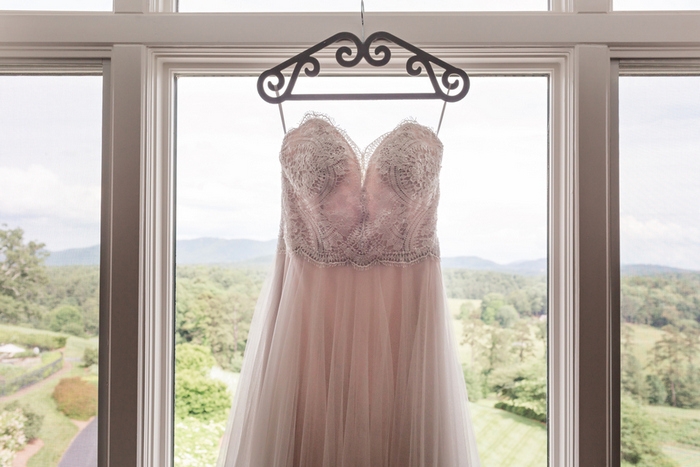 Why did you have an intimate wedding?
We decided to have an intimate wedding so that we could stay truly focused on the promises that we were making to each other. Although part of a marriage is joining families, we knew that in the end, the only people that mattered when it came to our wedding ceremony was the two of us so we wanted to make sure we could to it exactly the way we wanted and we could celebrate with our families later.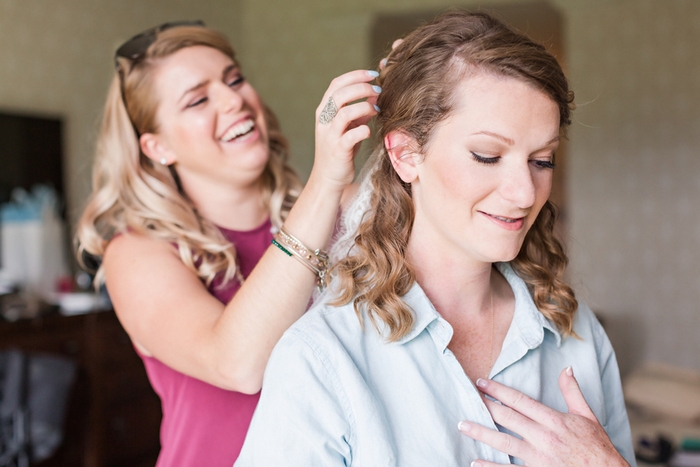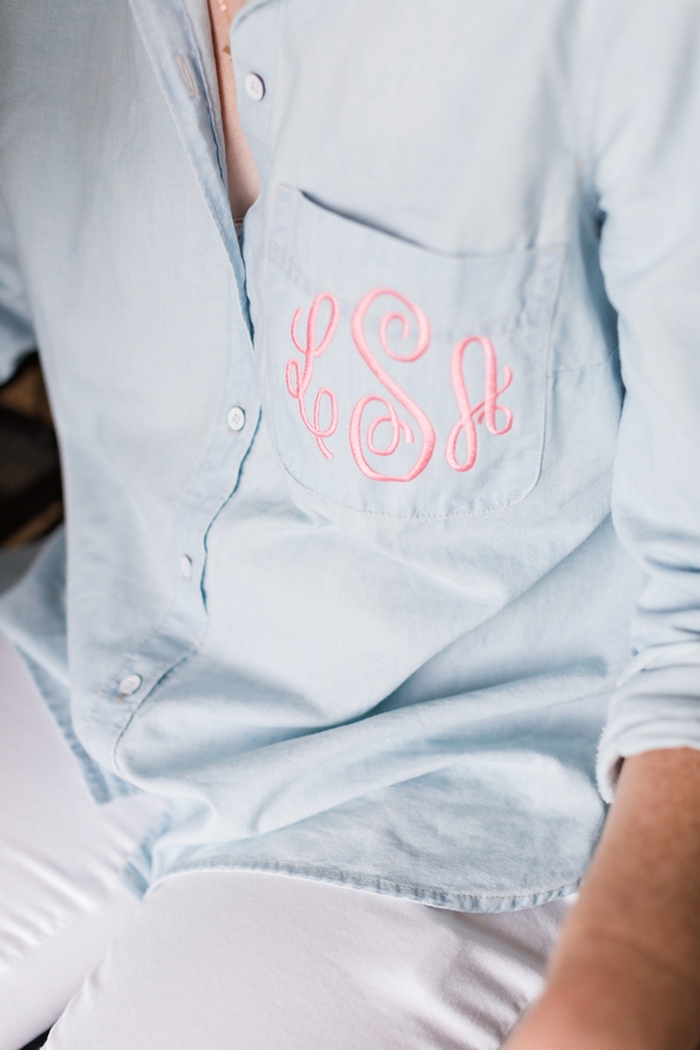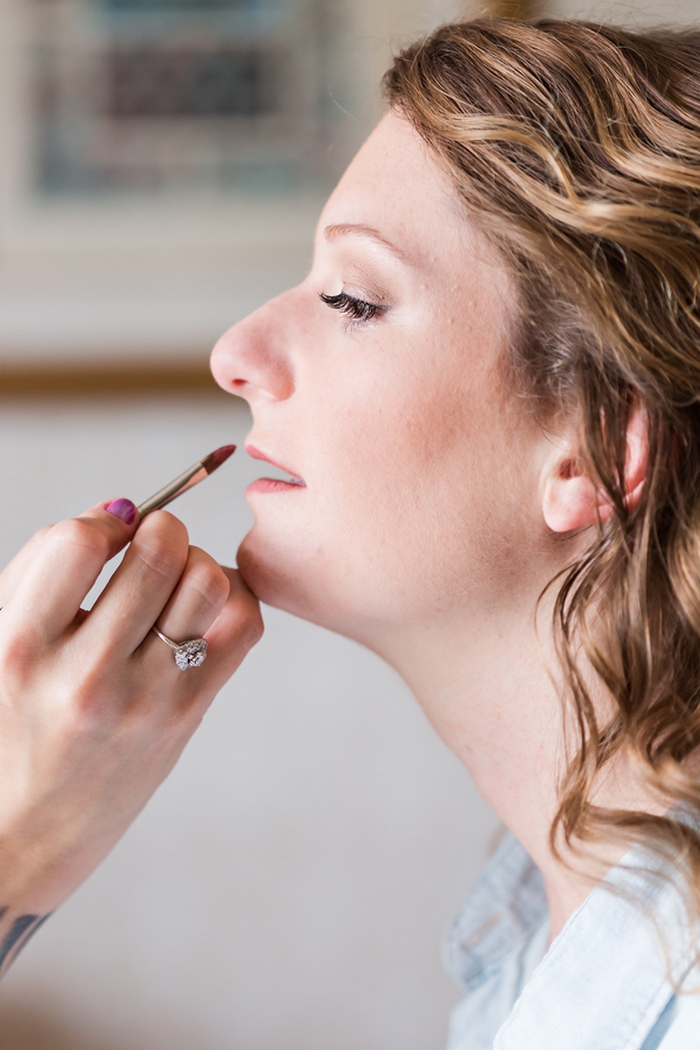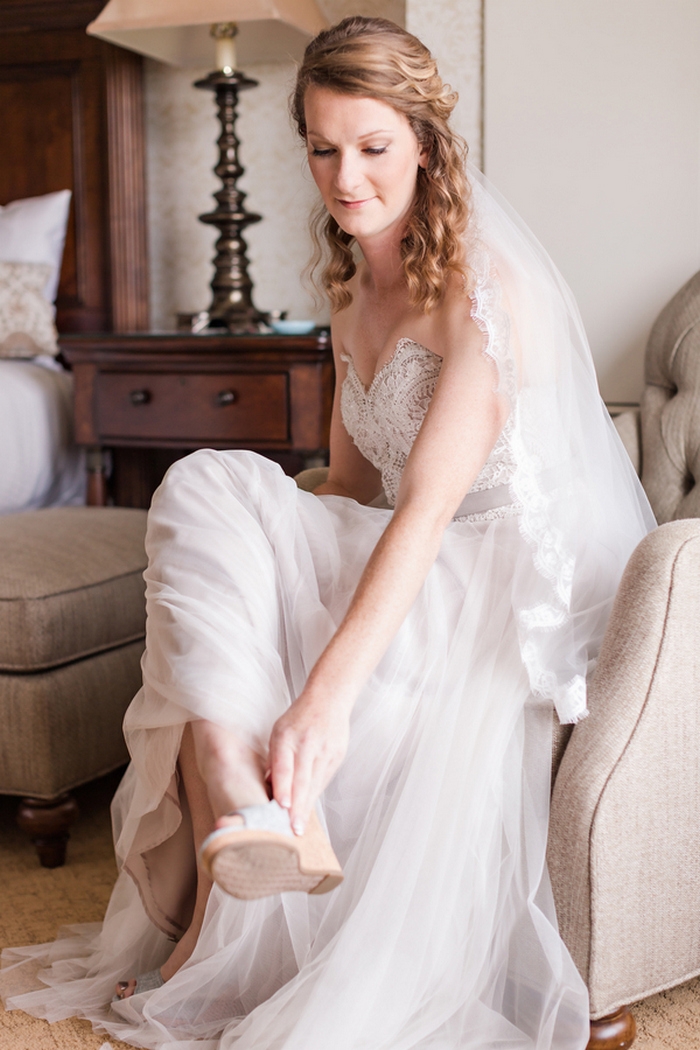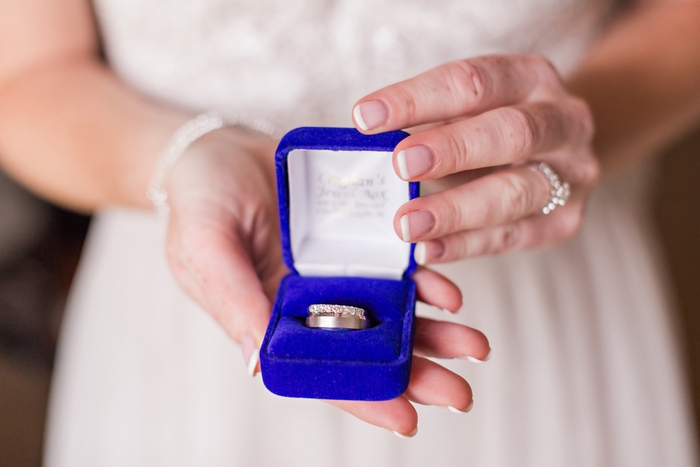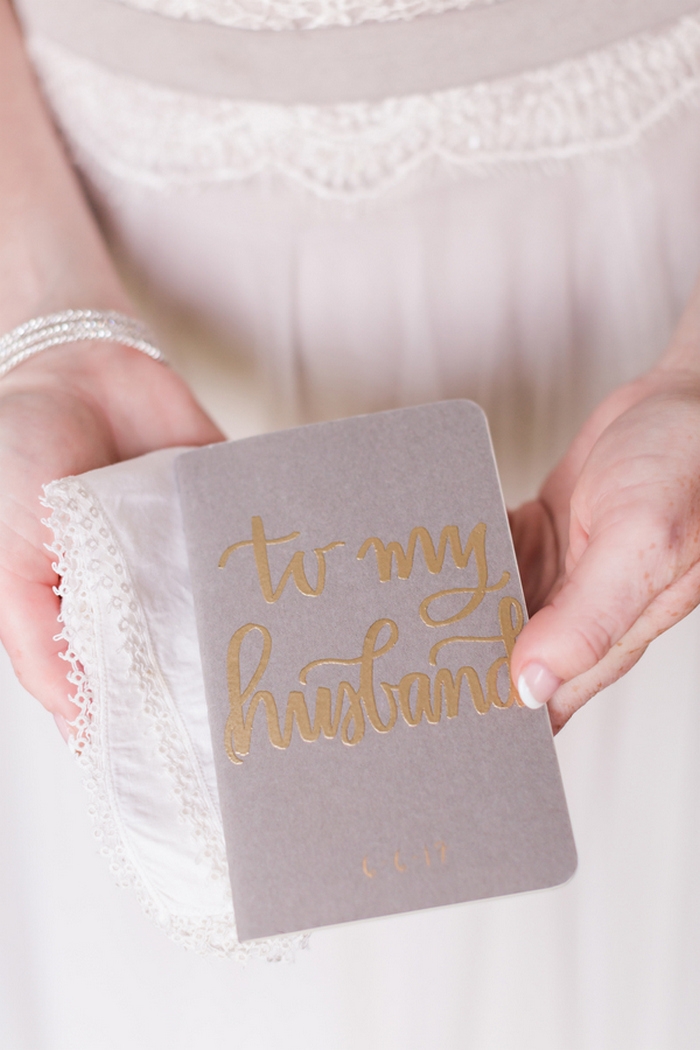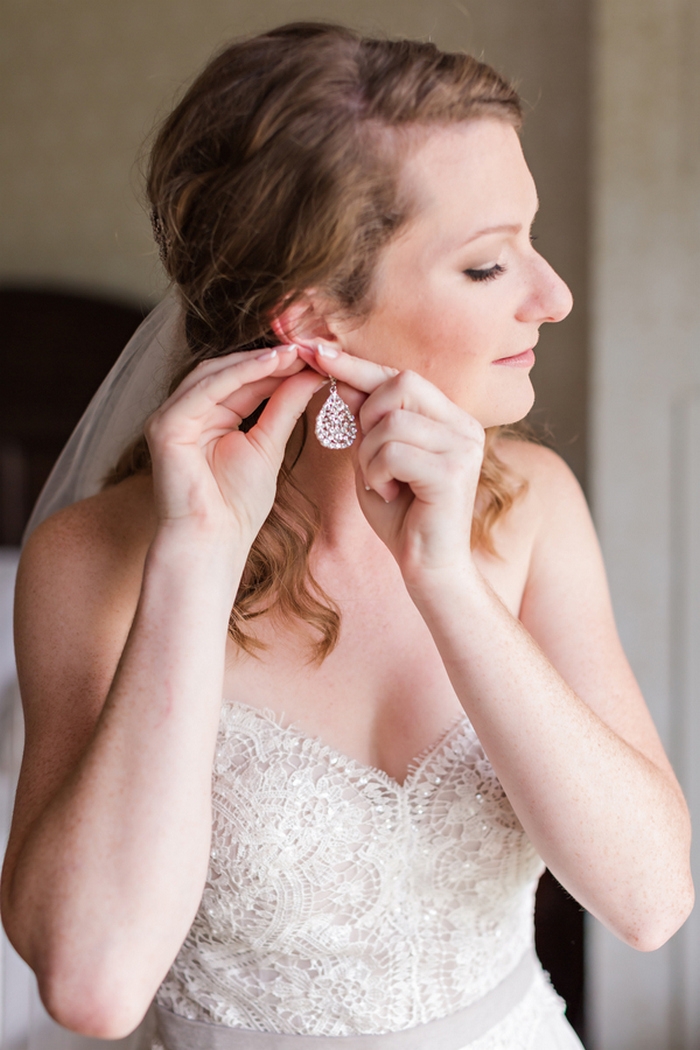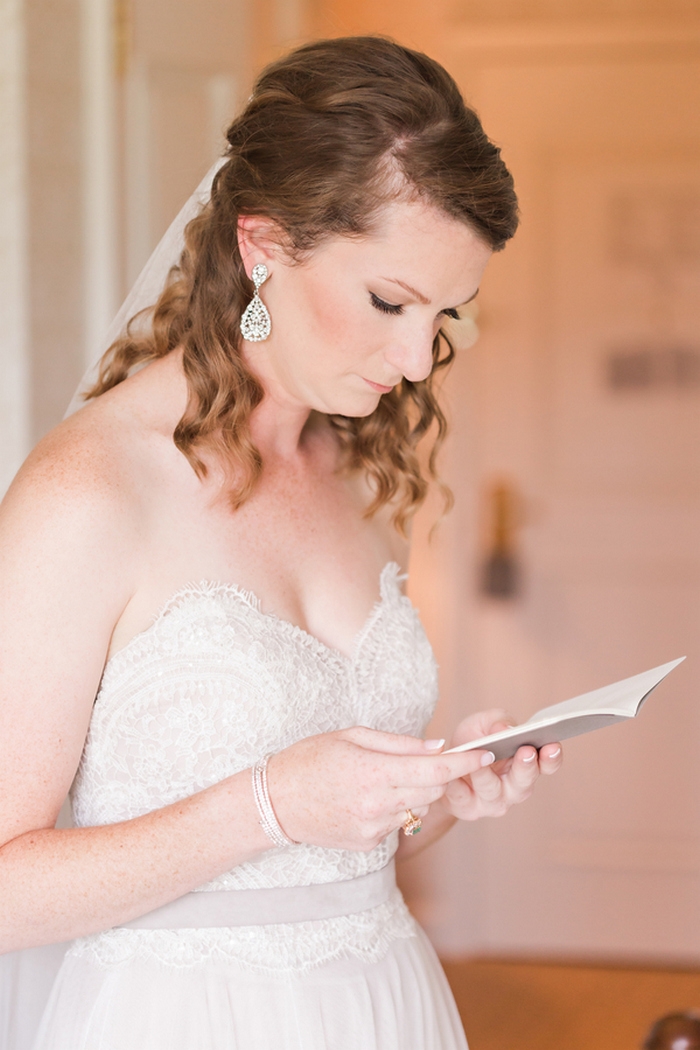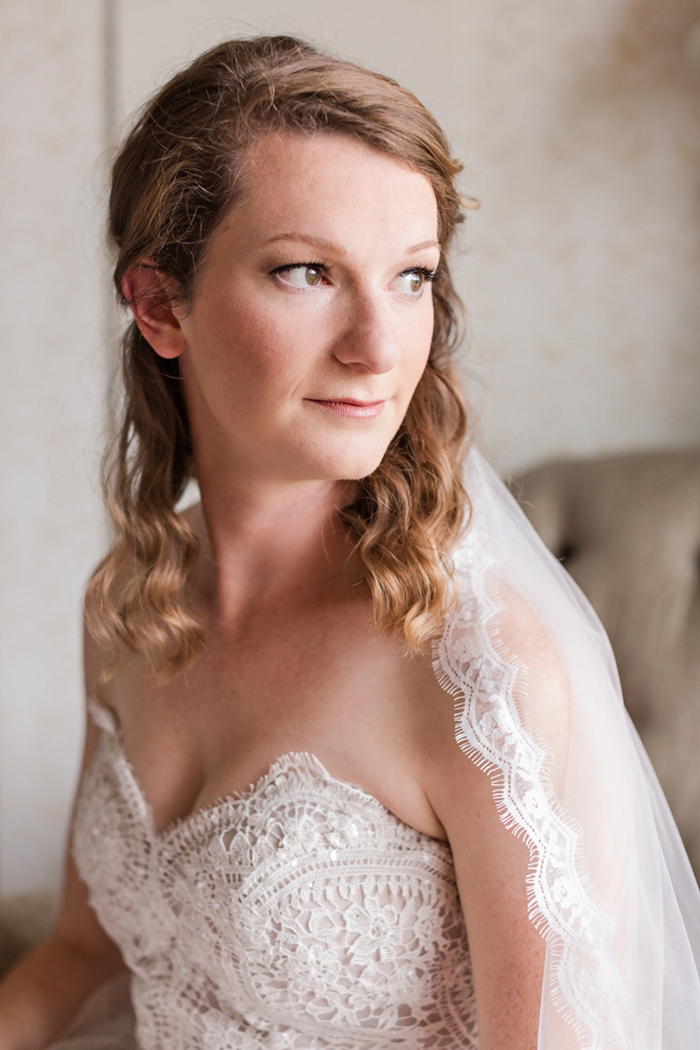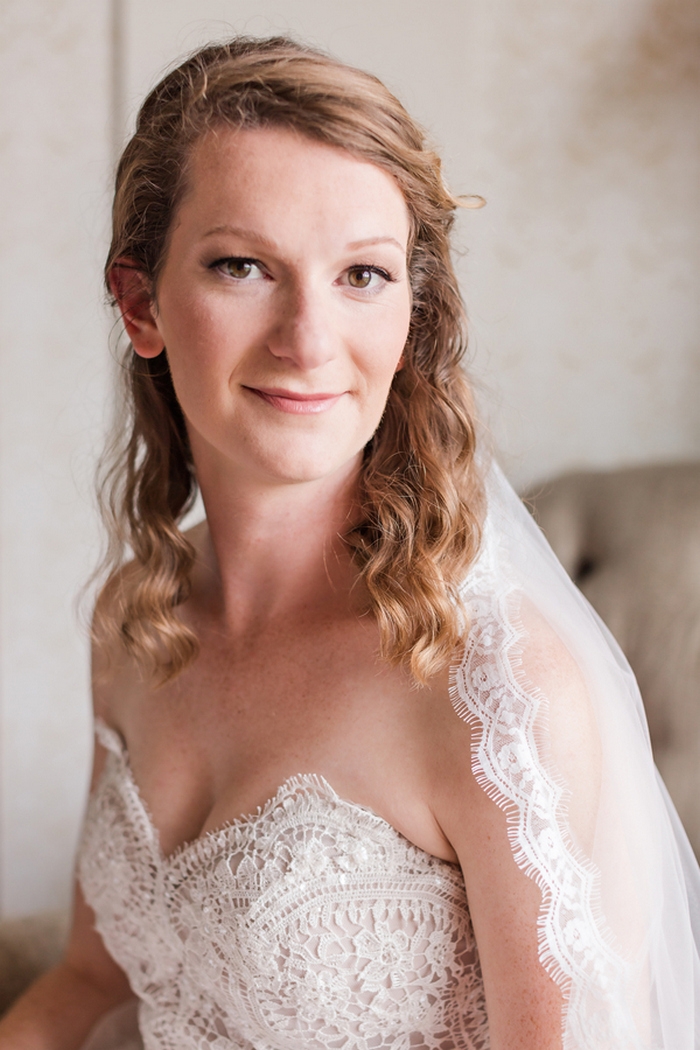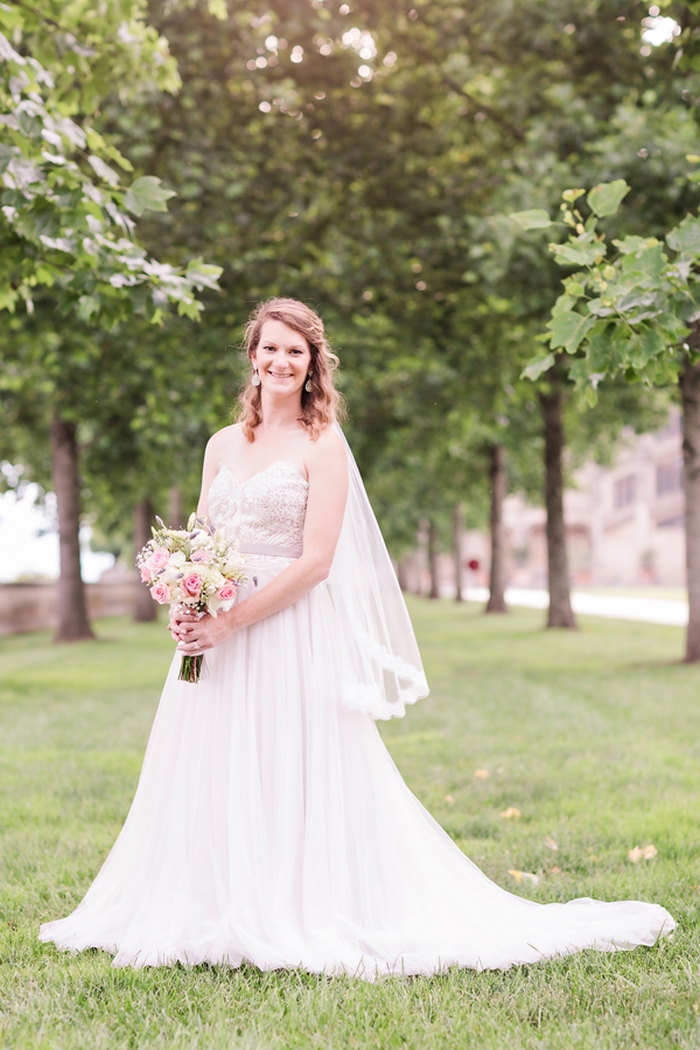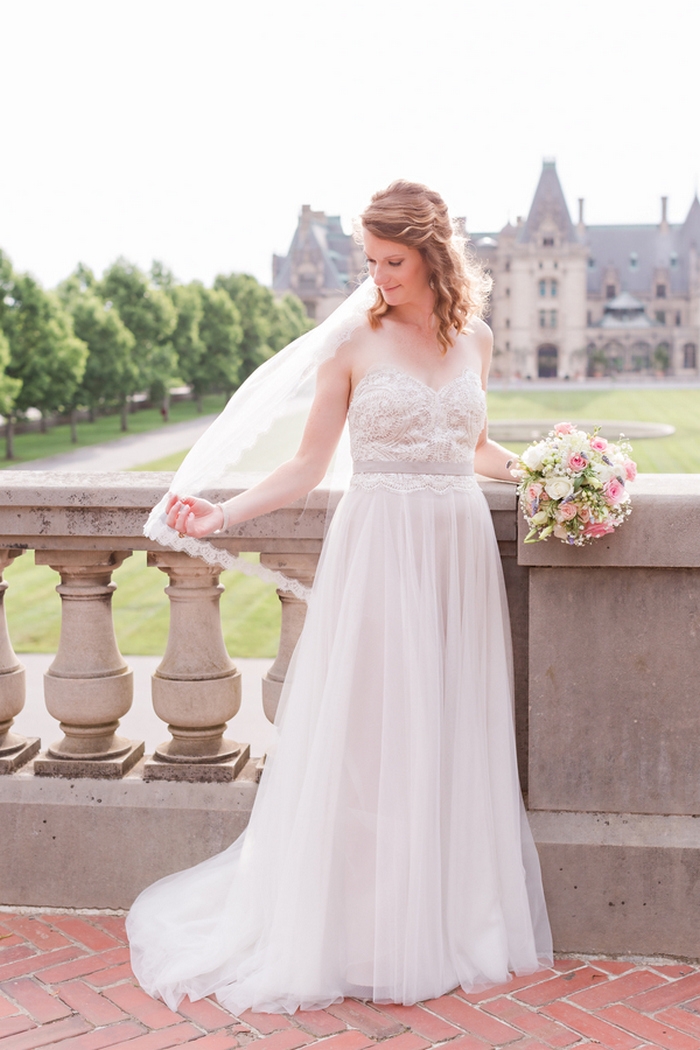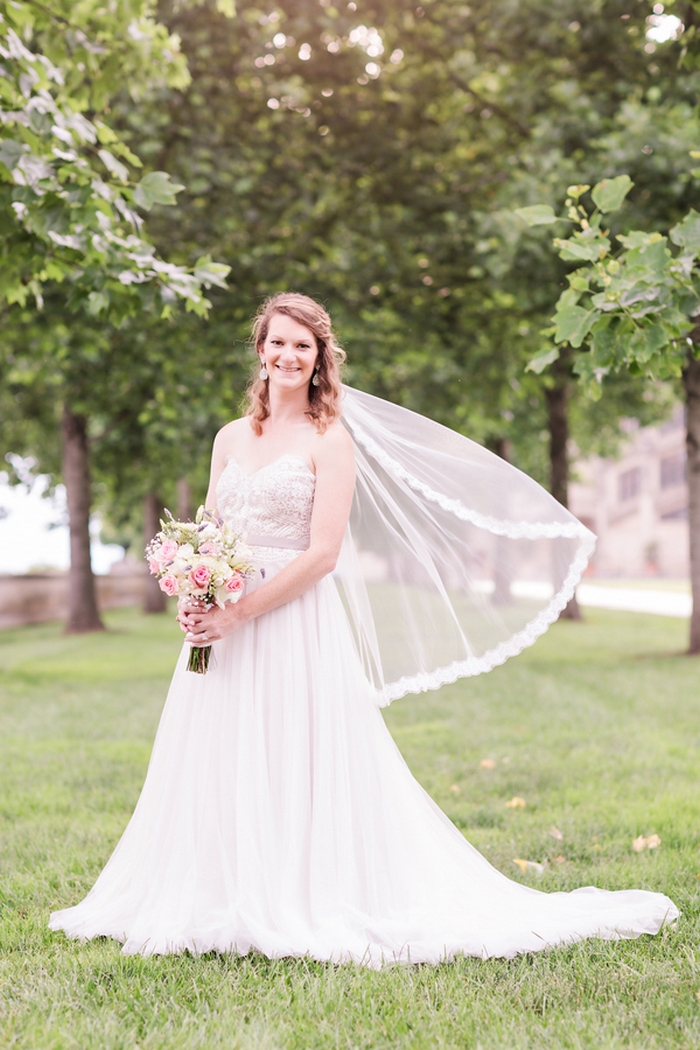 What are some the challenges that you faced planning an intimate wedding?
The amazing part about having it be just the two of us was that we didn't have to face a whole lot of challenges. We were torn about where we wanted to go and if we wanted to go to an international location. We decided instead that it would be the most stress free for us to go somewhere in driving distance so that we could bring our own flowers and photographer and anything we wanted without having to worry about finding things on site at the last minute. Plus, who doesn't want to get married at the Biltmore?!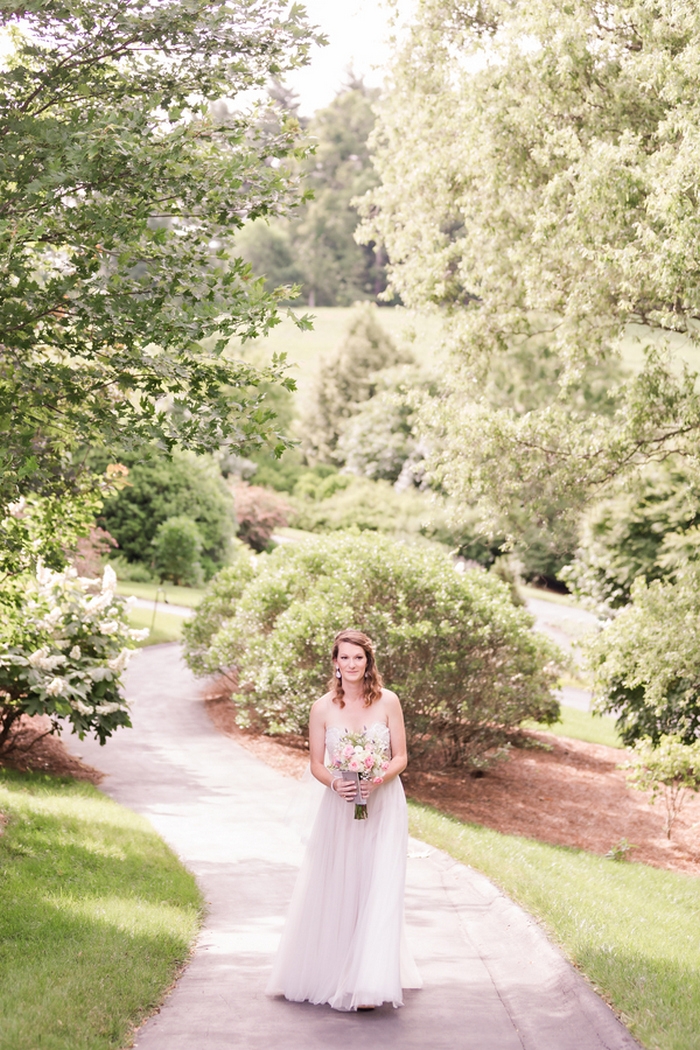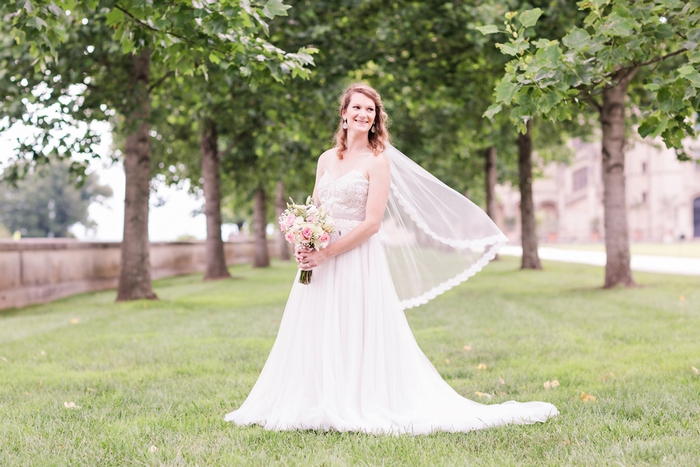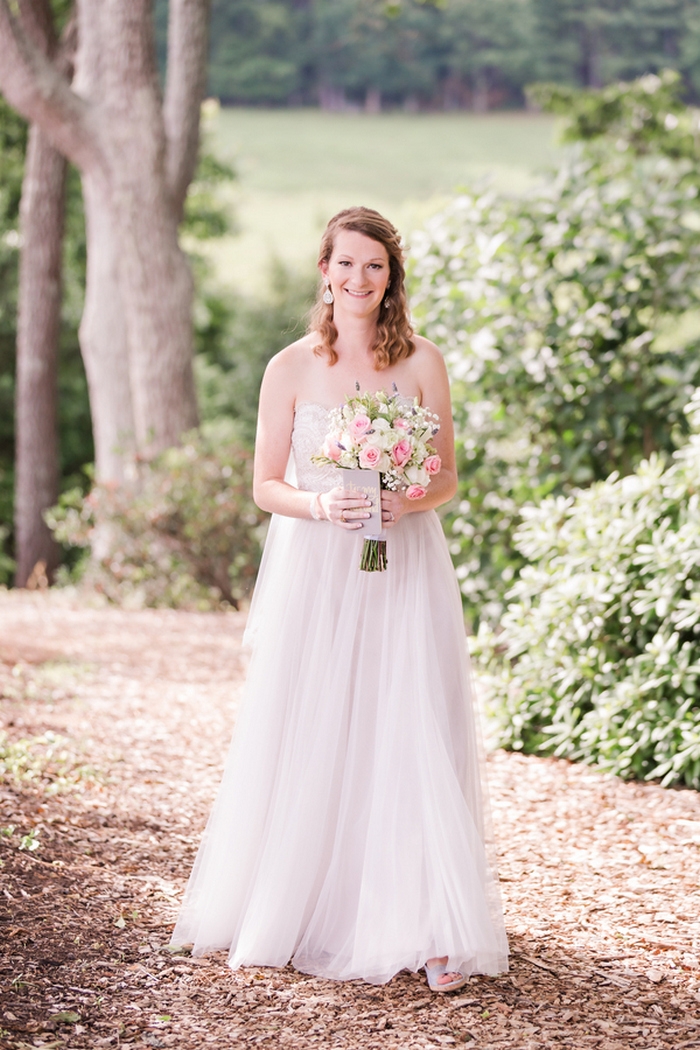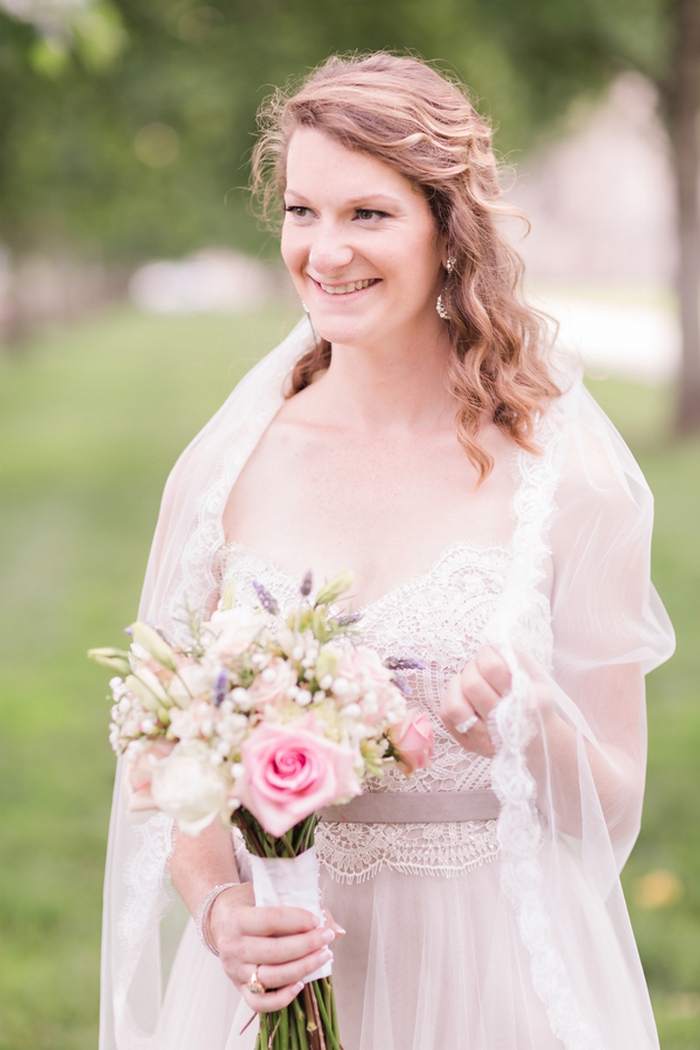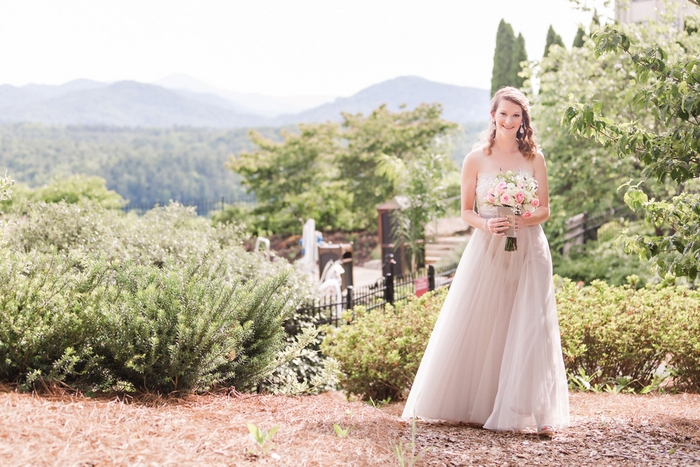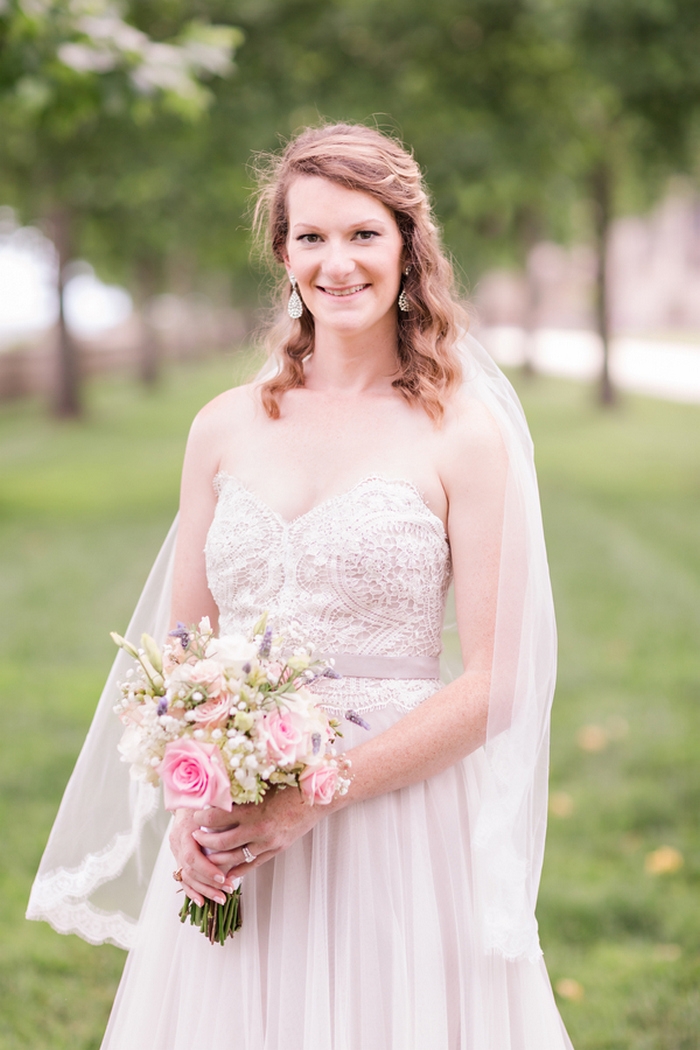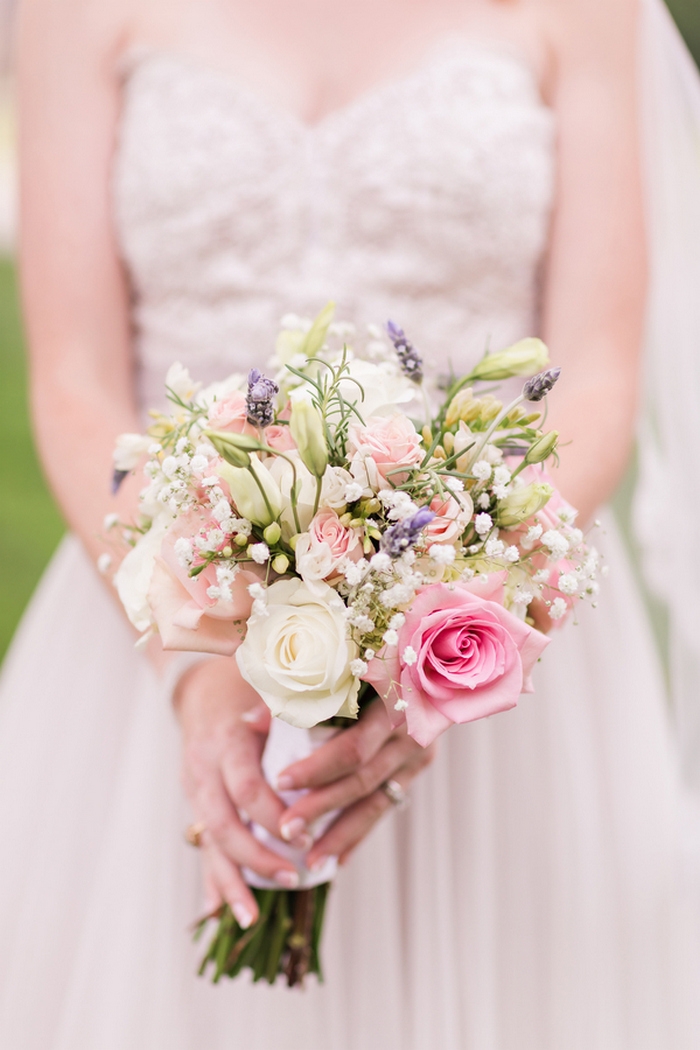 Was it difficult to pare down the guest list?
Our moms were understandably a little bit disappointed when we told them our plan, but everyone was very supportive and in the end, I think everyone (including the moms) was in agreement that we made the best decision.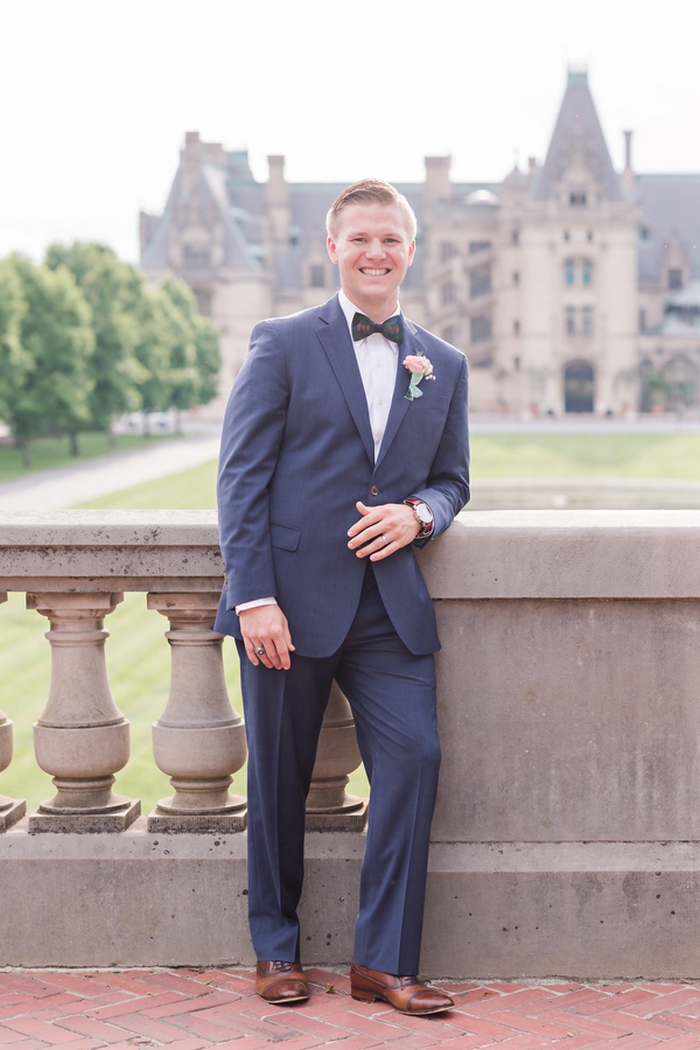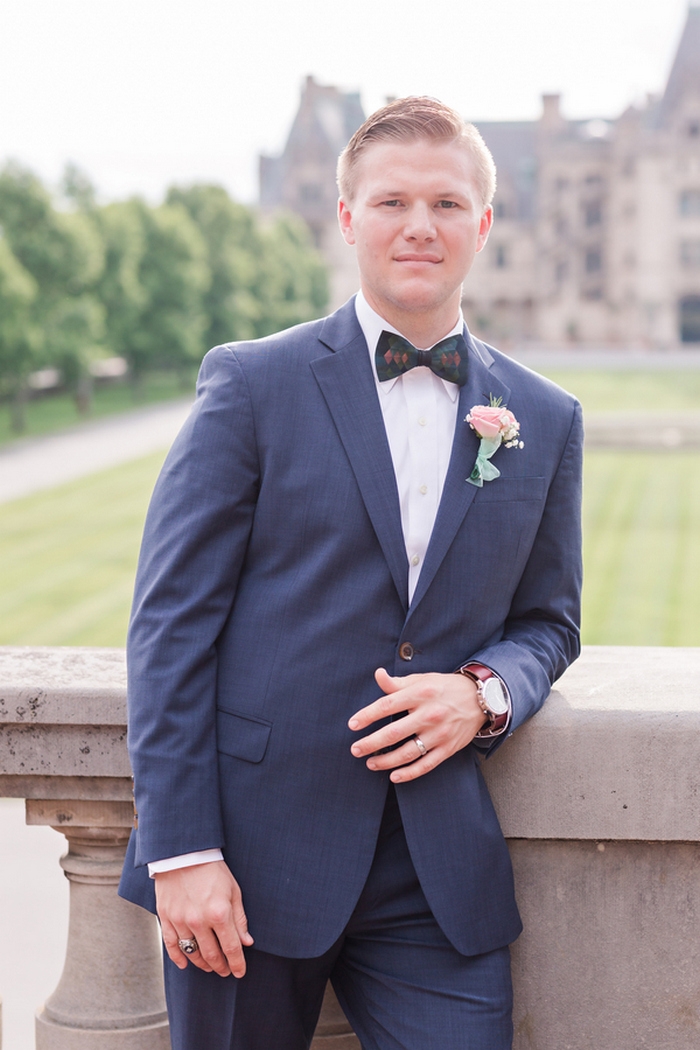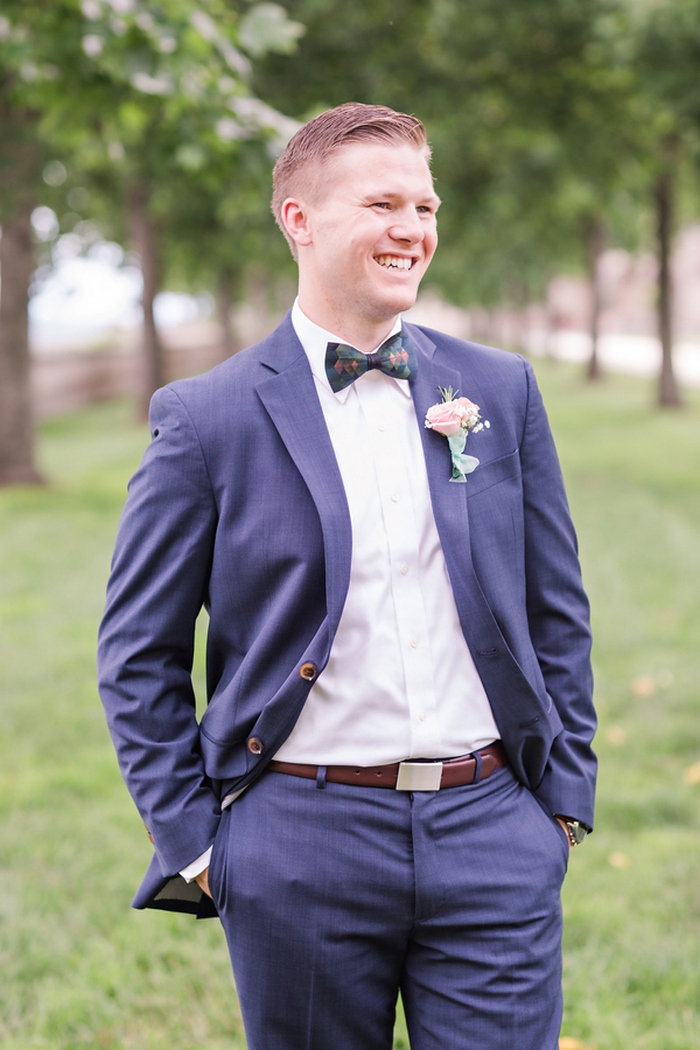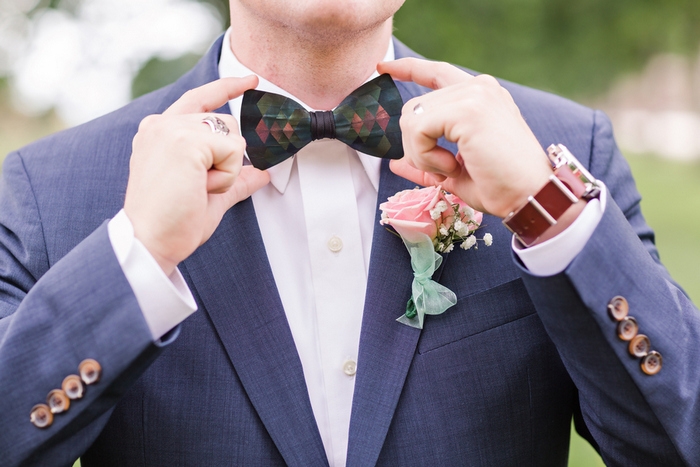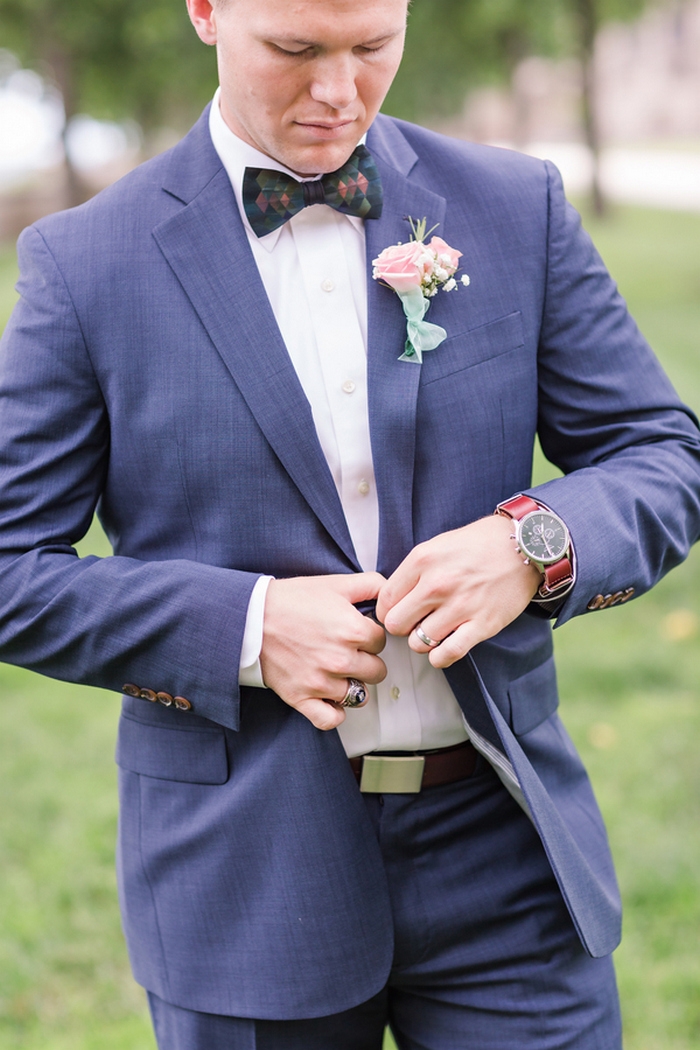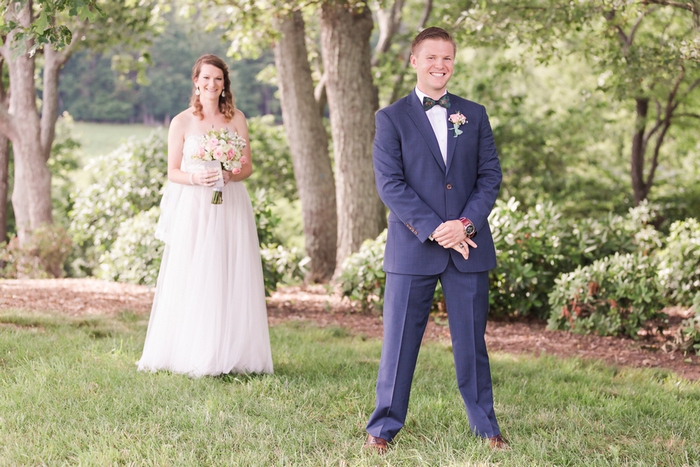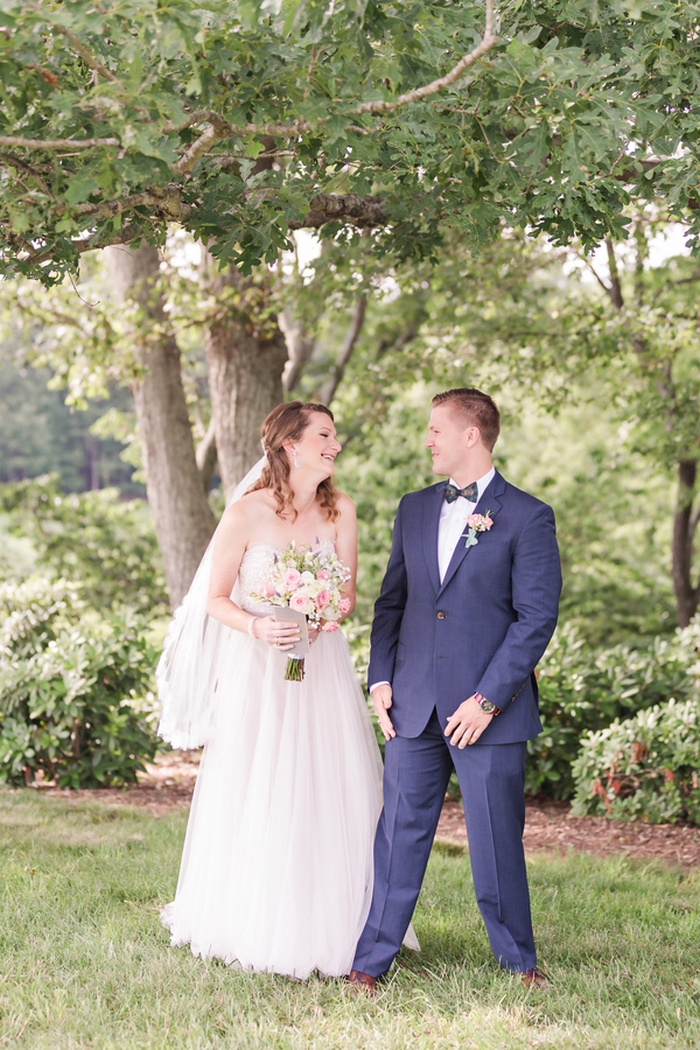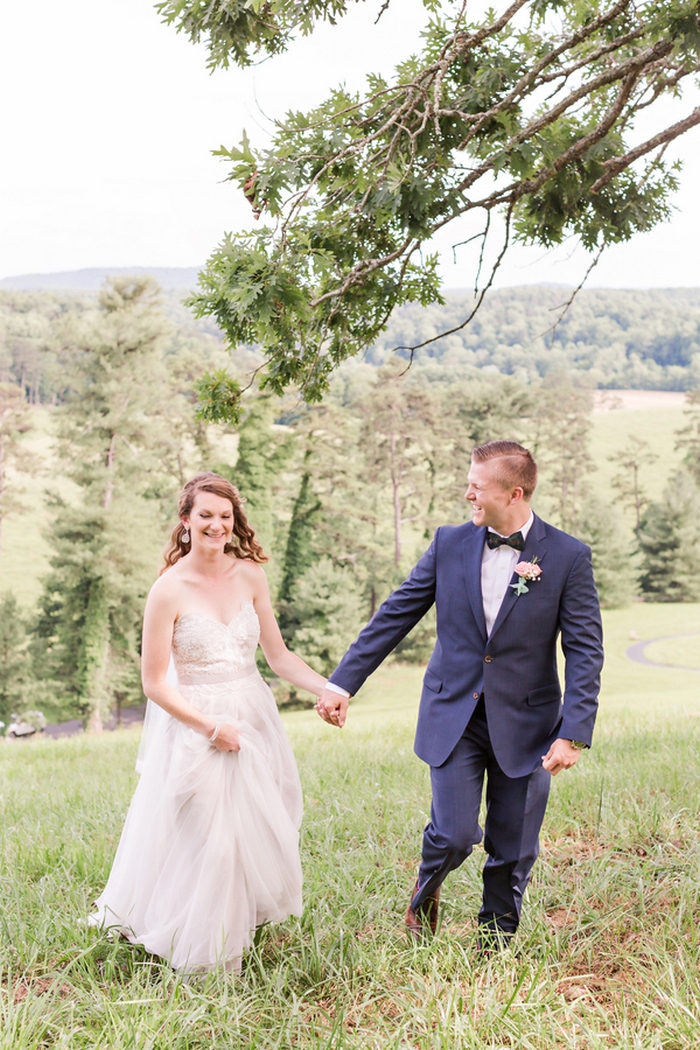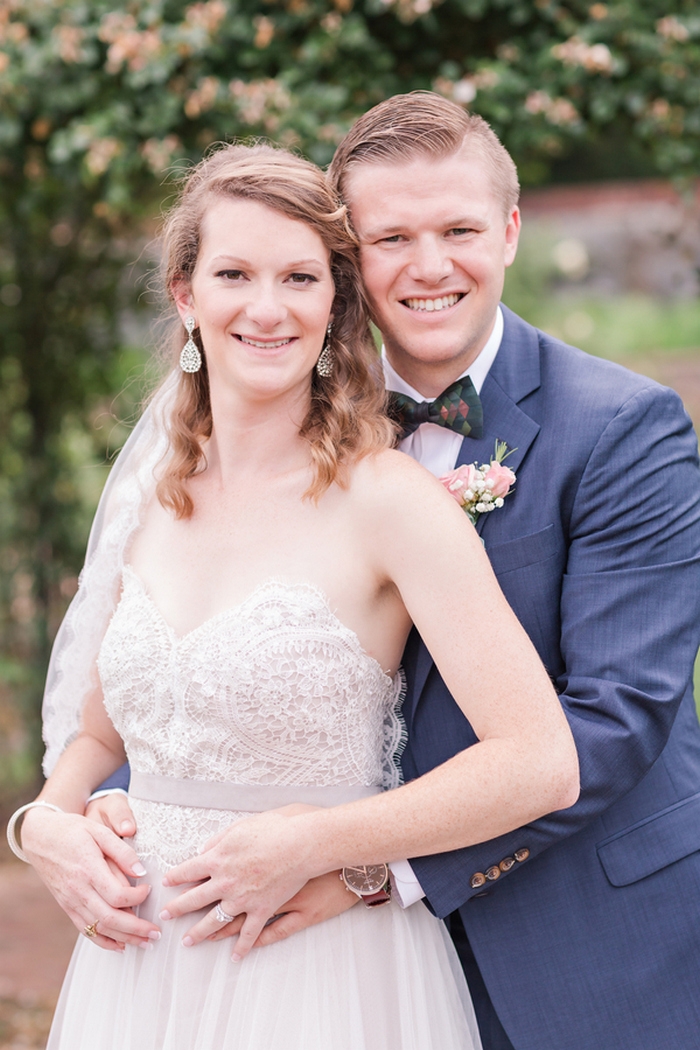 Did you have any 'issues' with the small guest list from friends and family? If so, how did you address them?
We were able to record/livestream our ceremony to our immediate families so I know that helped make them feel more of a part of our day without taking away from the intimacy. We also had our moms fly down to visit us in Charleston about a week after we returned so that they could spend some time with us. They also had me put my dress on again. Just that small game of dress-up meant more to them than I anticipated.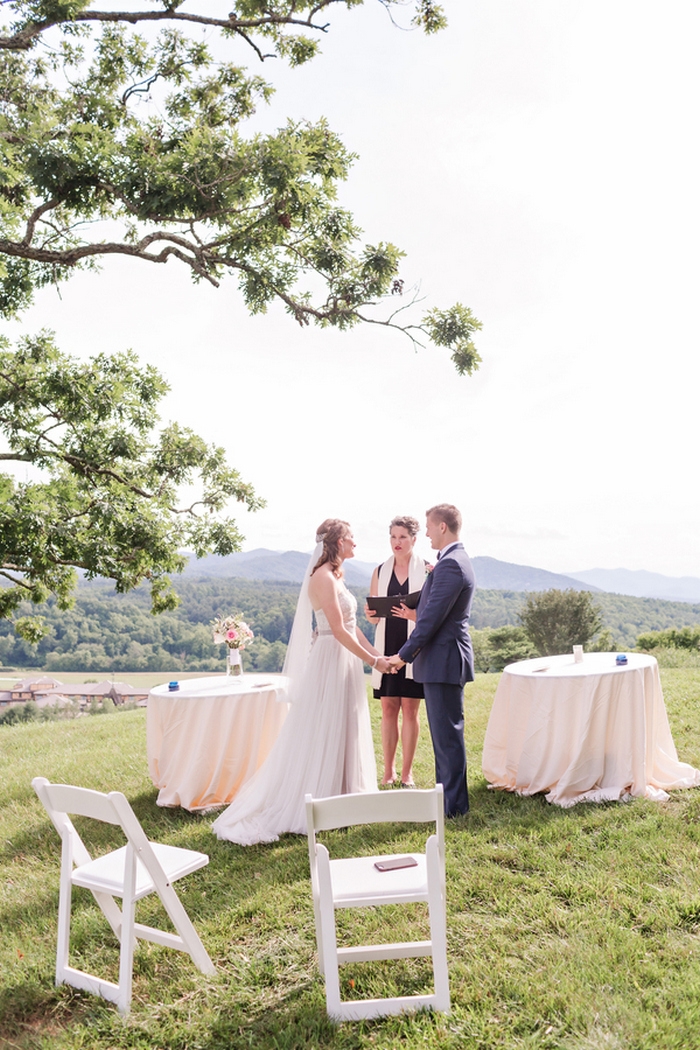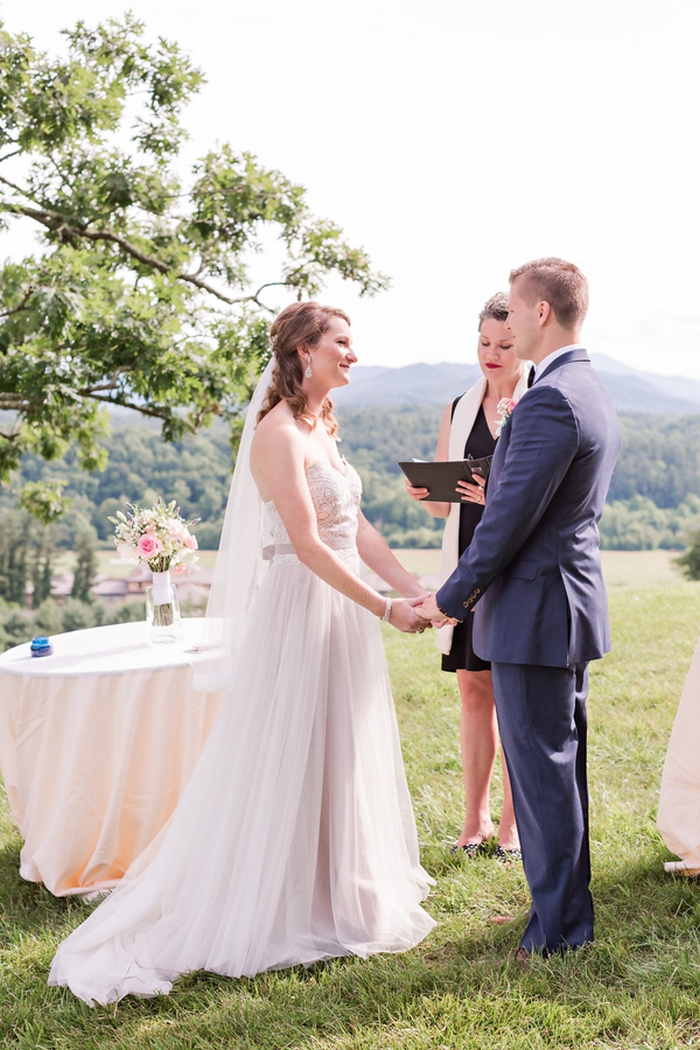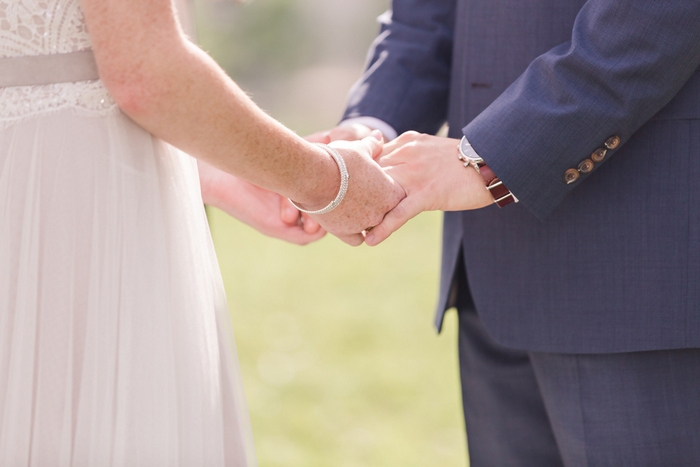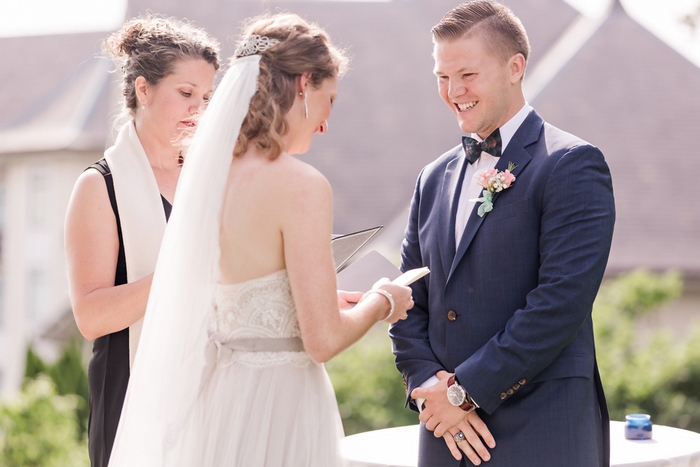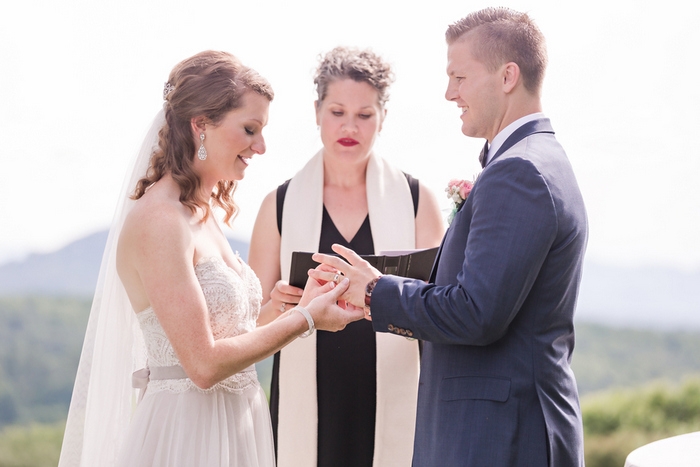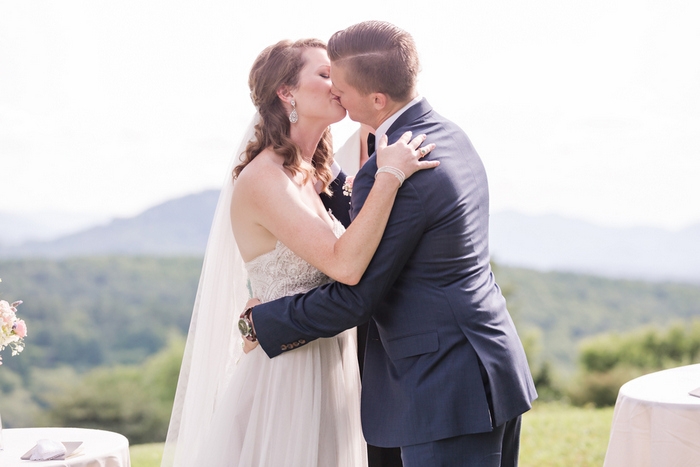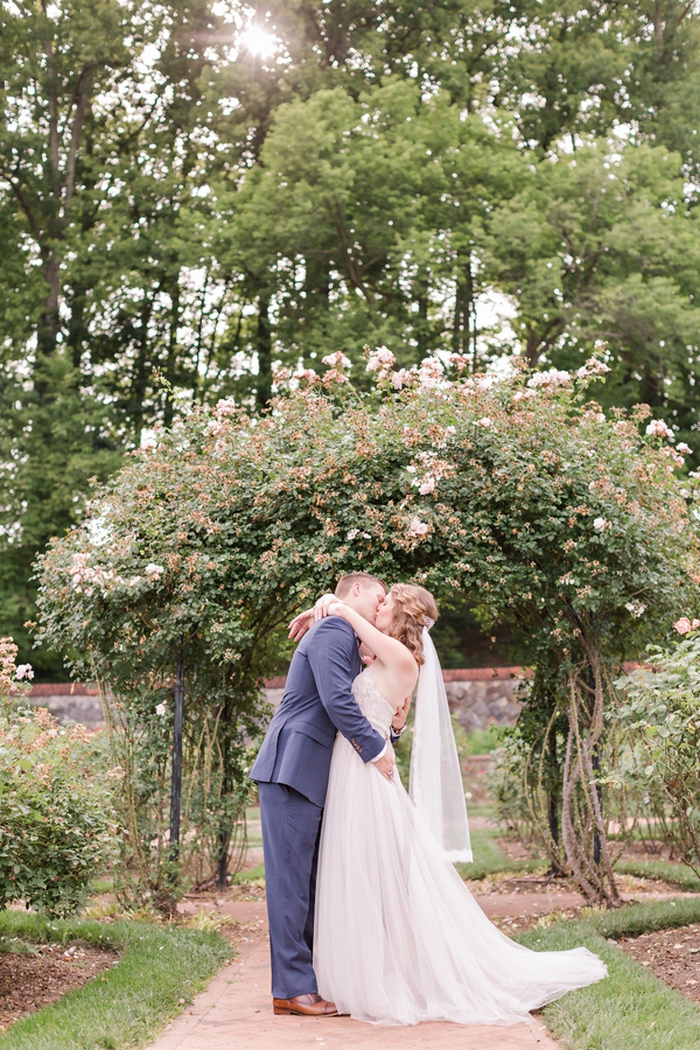 What were the highlights of the ceremony?
The whole day was just so perfect. We slept in, had an amazing breakfast at the Inn, took a tour of the Biltmore house, had a couples massage, took a nap, walked around the gardens and then we got ready. Brad left our room and went to the bar when my hair and make-up ladies arrived and I got my hair done while overlooking the exact location we have the ceremony. When it was time, my photographer and I walked down to the location and set up a "first look" type thing and then we walked hand in hand the rest of the way to our officiant. I think the best part was when we said our vows to each other. Especially because it was just us and we weren't putting on a show for anyone, we were able to say to each other what we truly meant and I had never felt so sure that I was marrying the man of my dreams.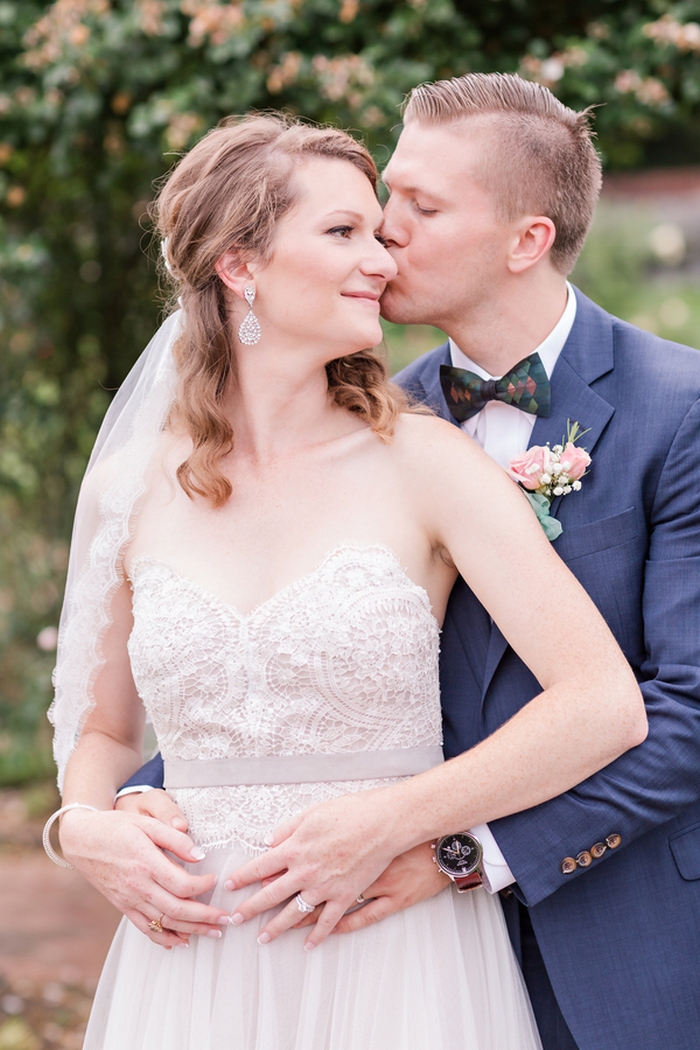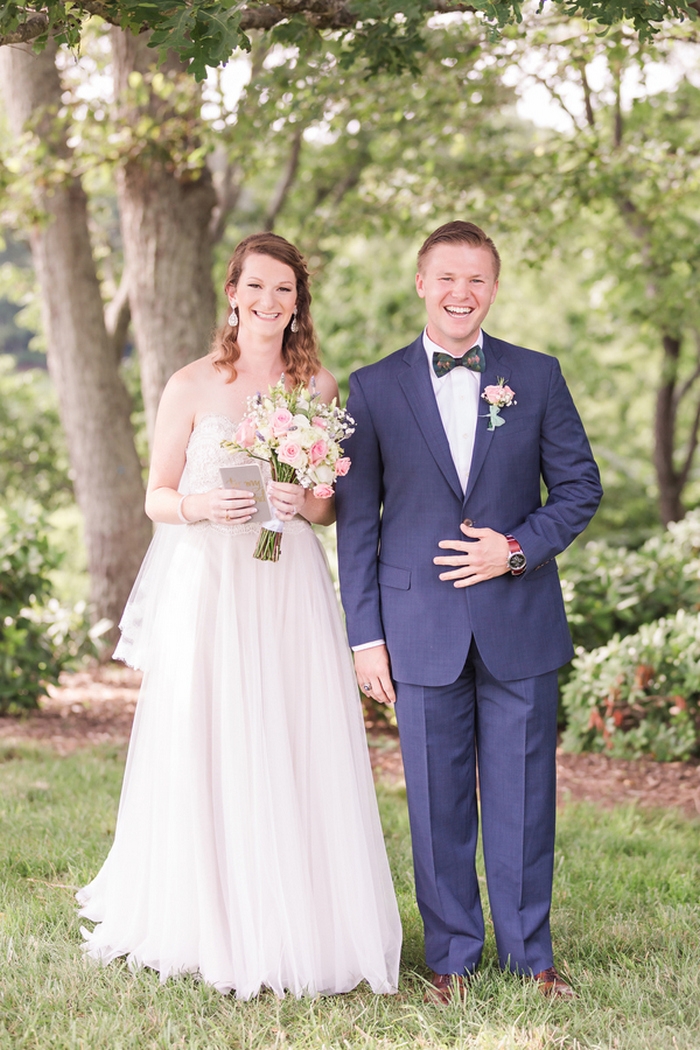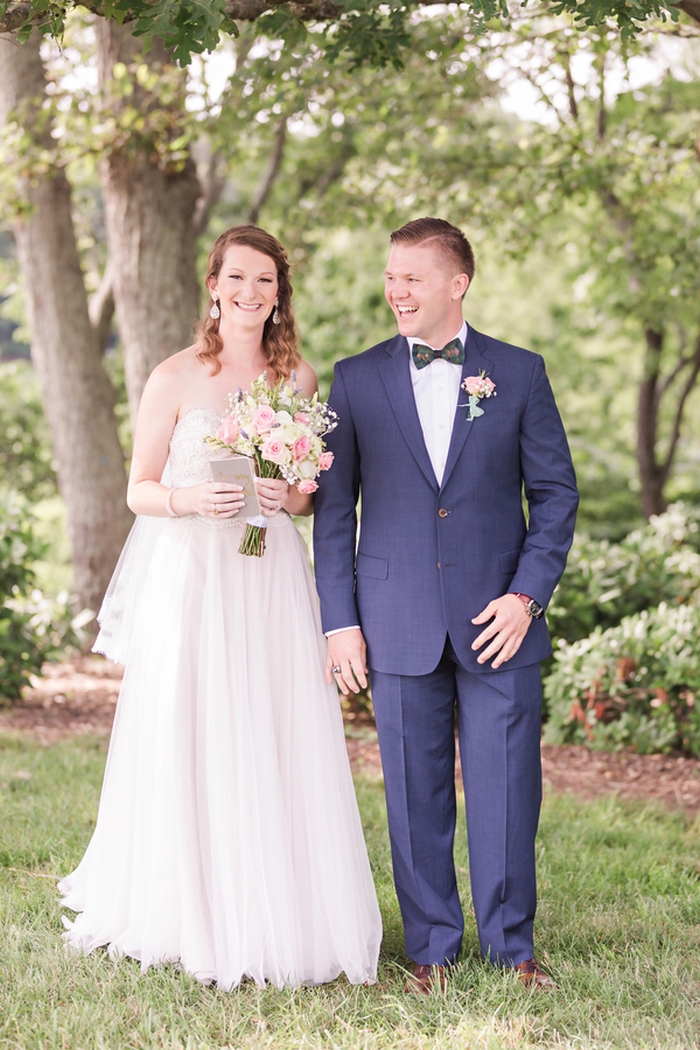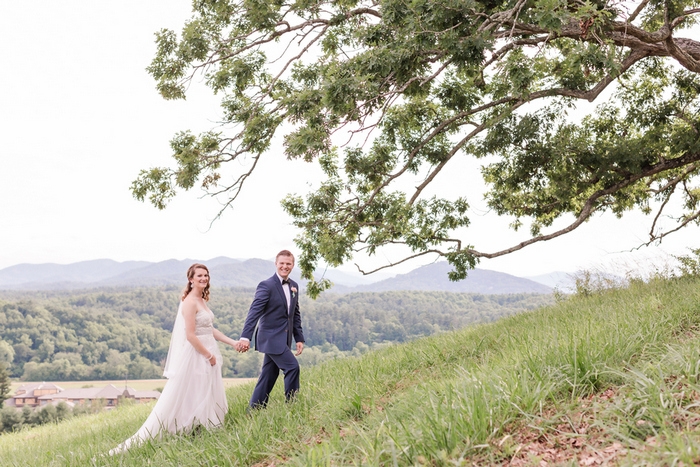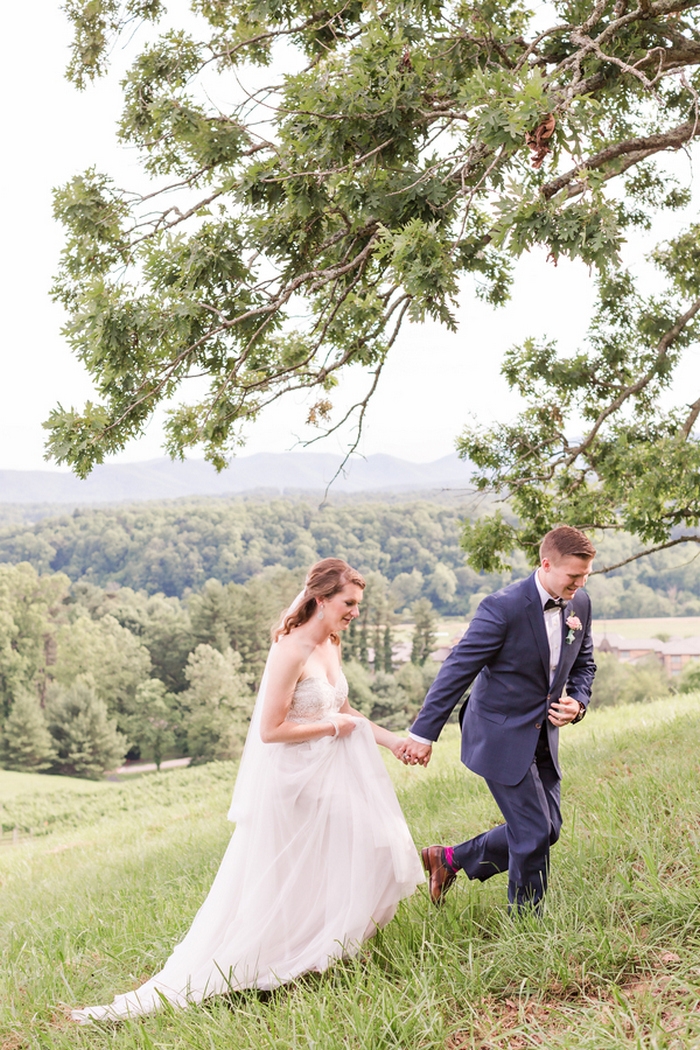 What were the highlights of the reception?
Well, since we haven't had our food truck party, I will tell you about our meal. After we walked around the Biltmore grounds taking pictures, we went to The Dining Room at Biltmore and had an amazing four course meal. They sat us in our own wing of the dining room where we couldn't see anyone and we had a floor to ceiling window view of the mountains at sunset. They had a cute little cake topper made for us and we just got to sit and soak in the day without having to worry about making rounds to everyone's table.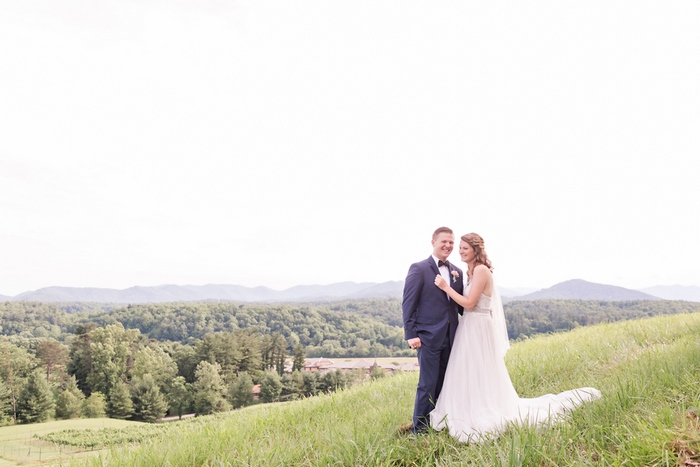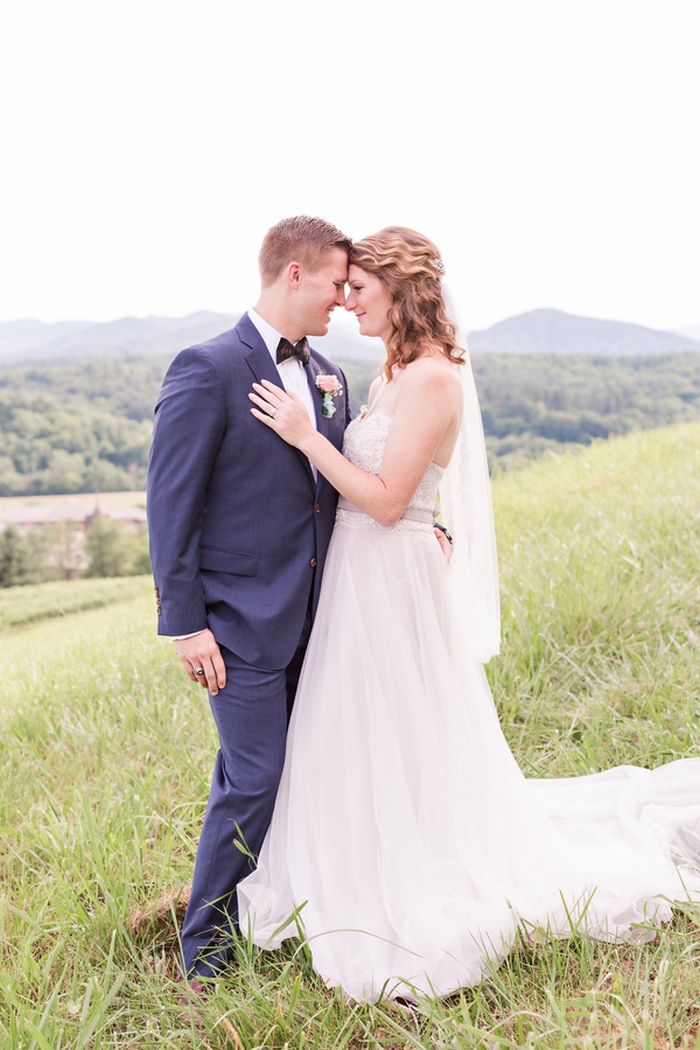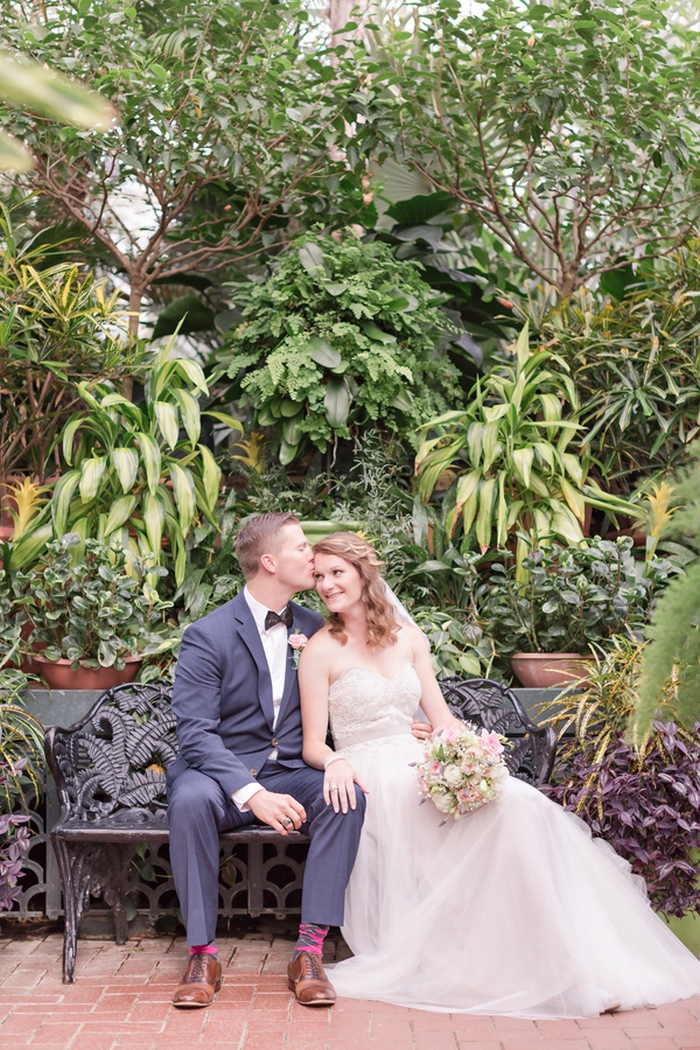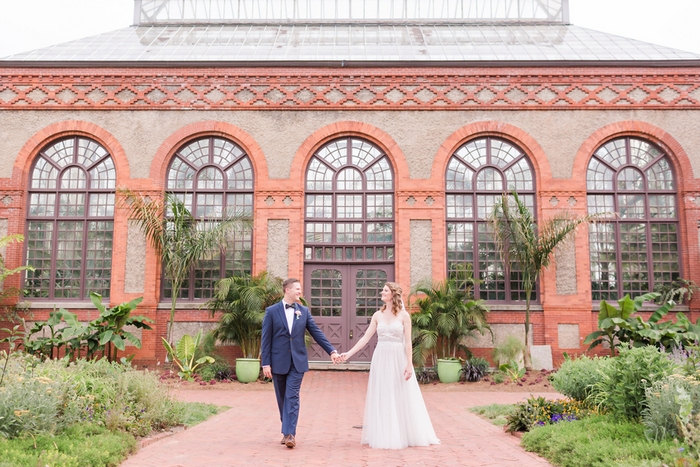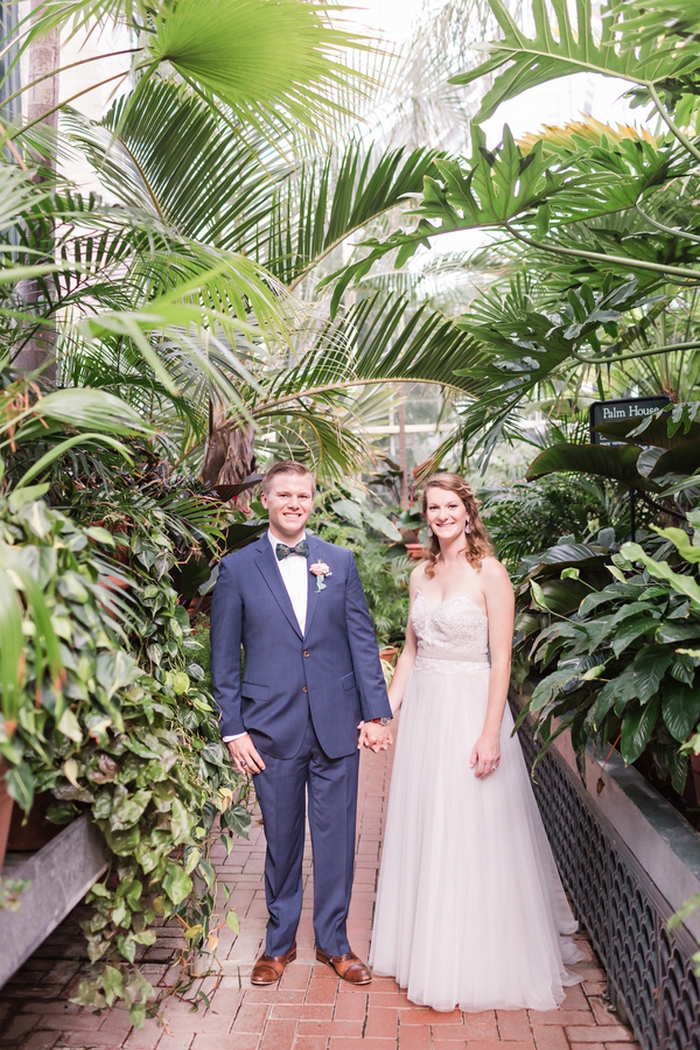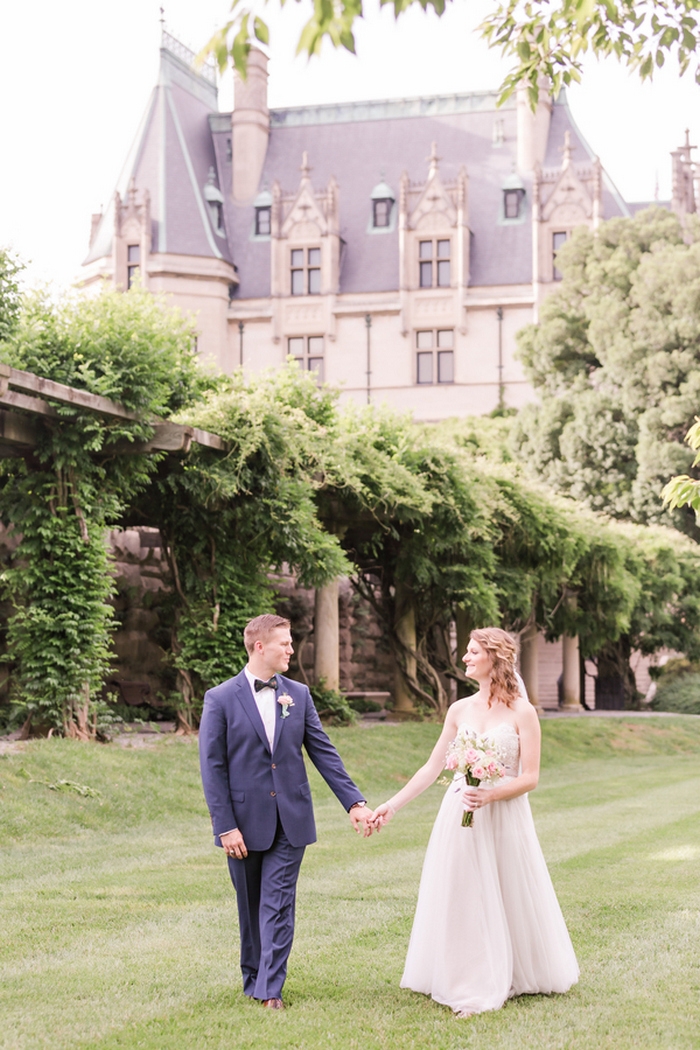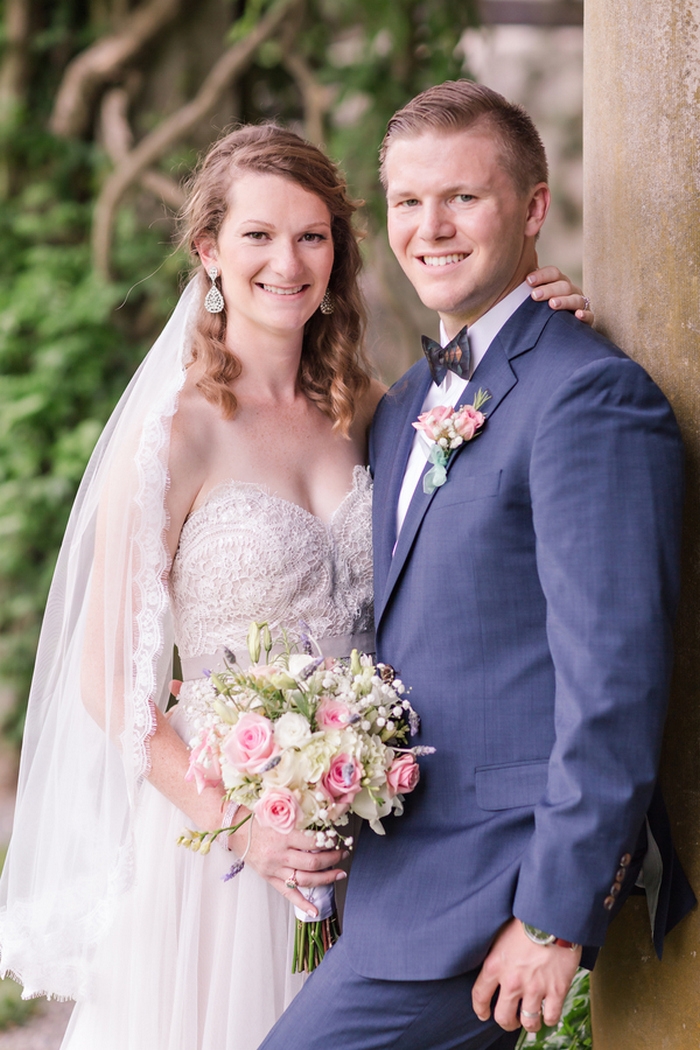 What was the best thing about having an intimate wedding?
Besides writing our own vows, the best part that that there was NO stress at all! No family wedding drama, no financial stress, nothing. Just Brad and I enjoying every minute of it. I still got to have every bit of the wedding I have ever wanted. The perfect groom, I had the dress, the hair, the makeup, the beautiful location, the food, the cake, the flowers, etc.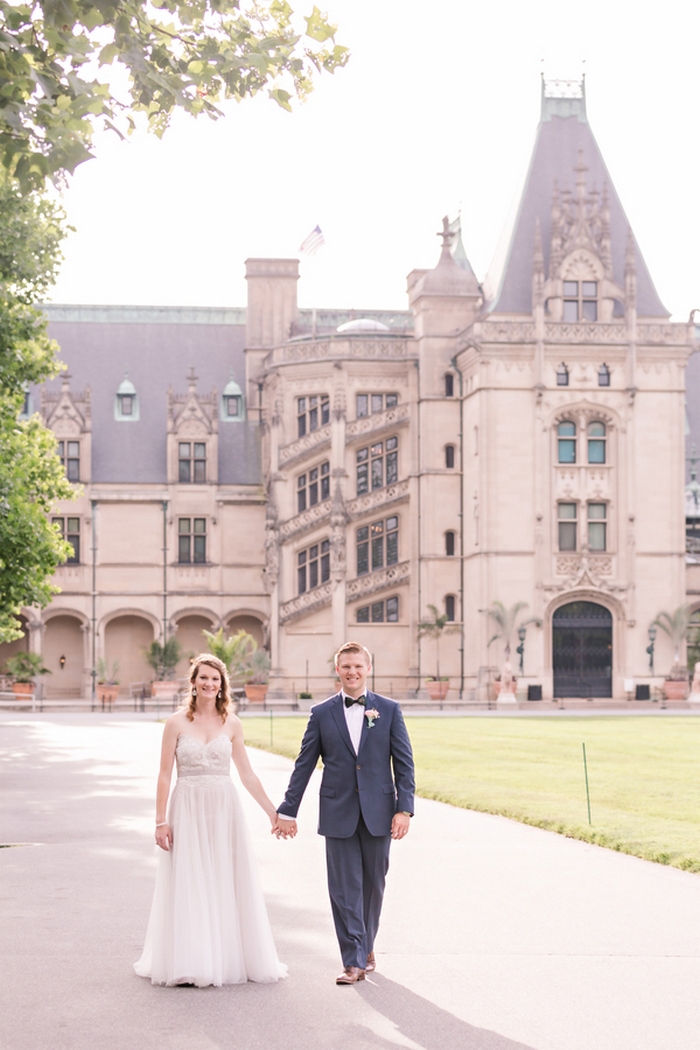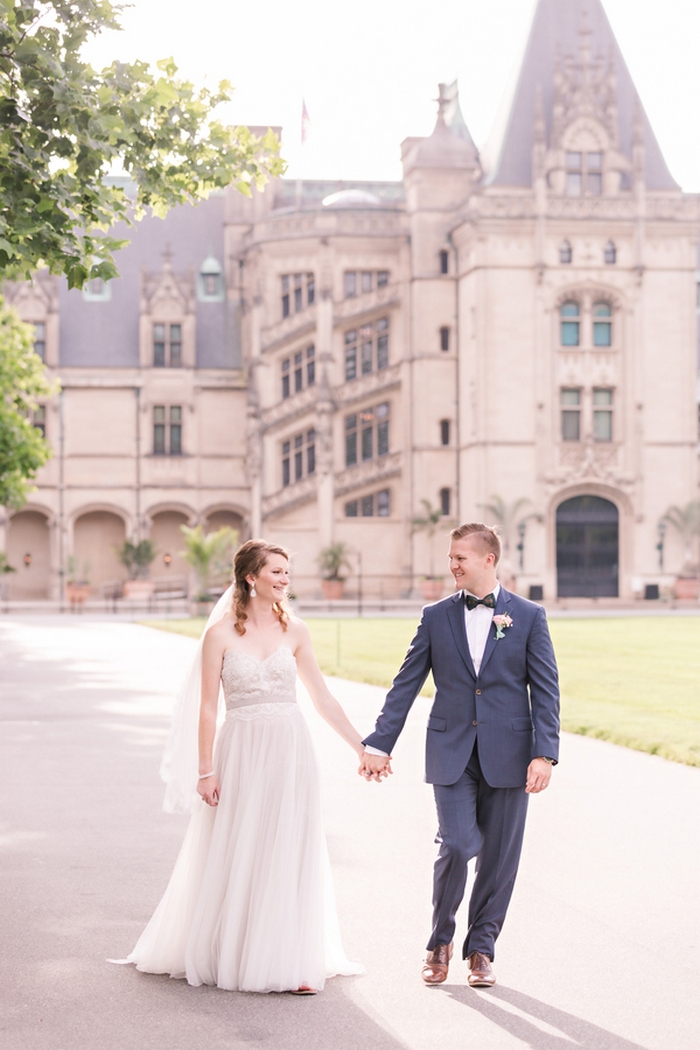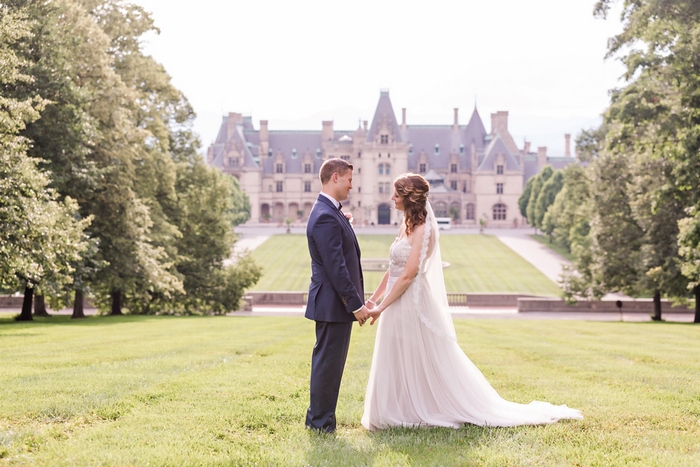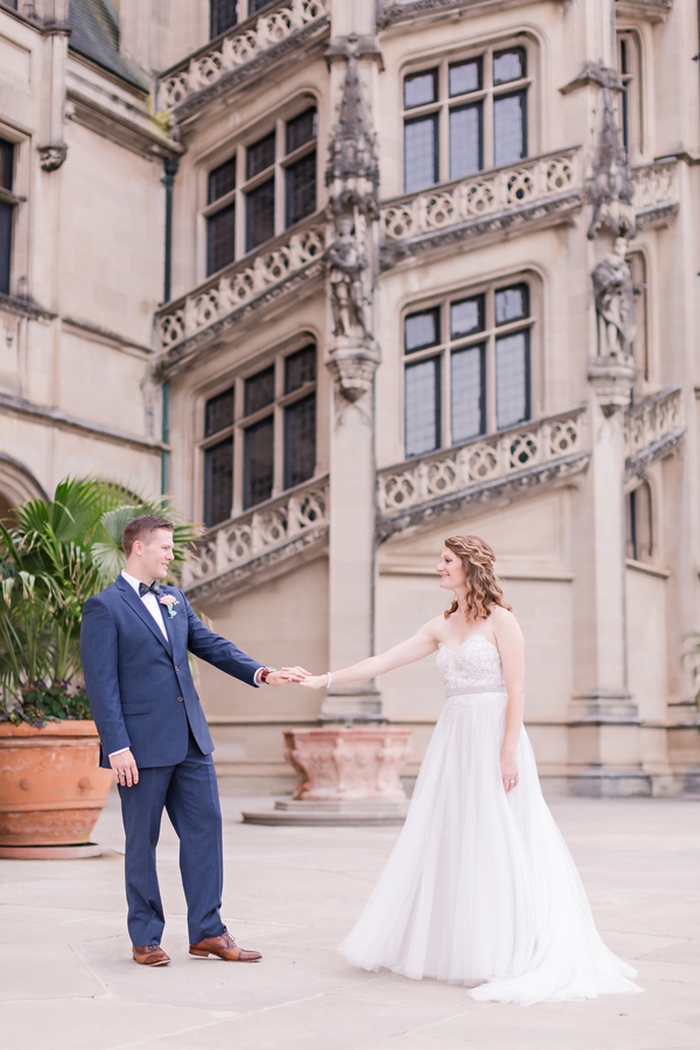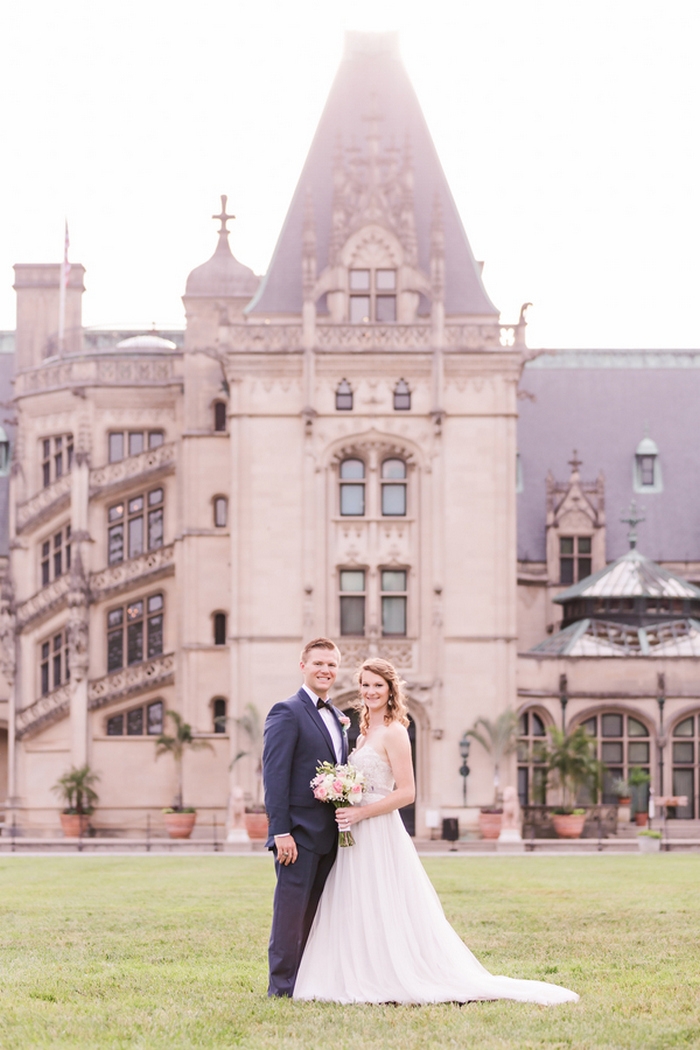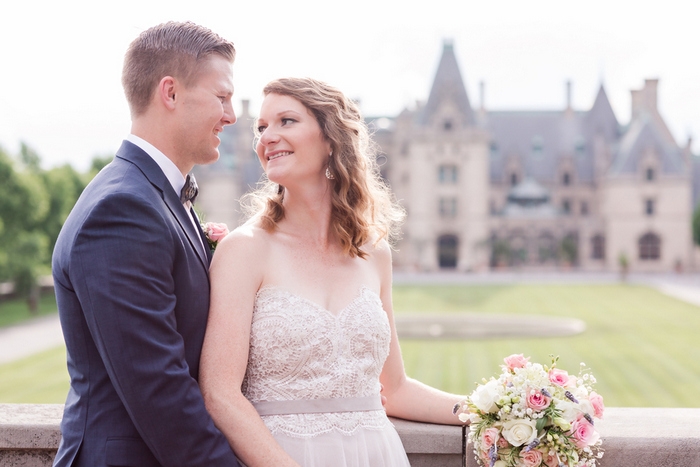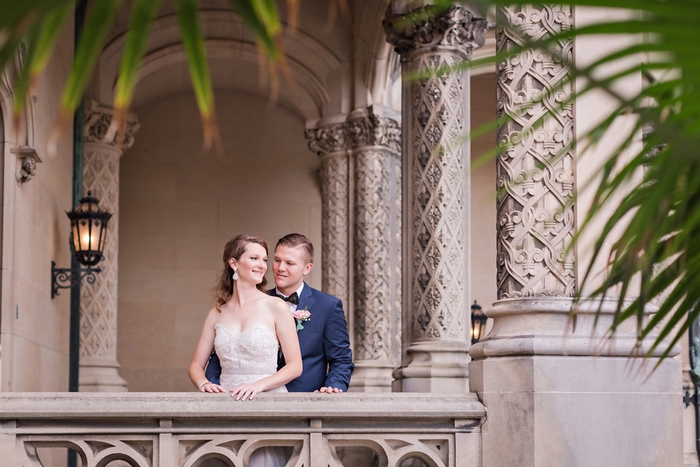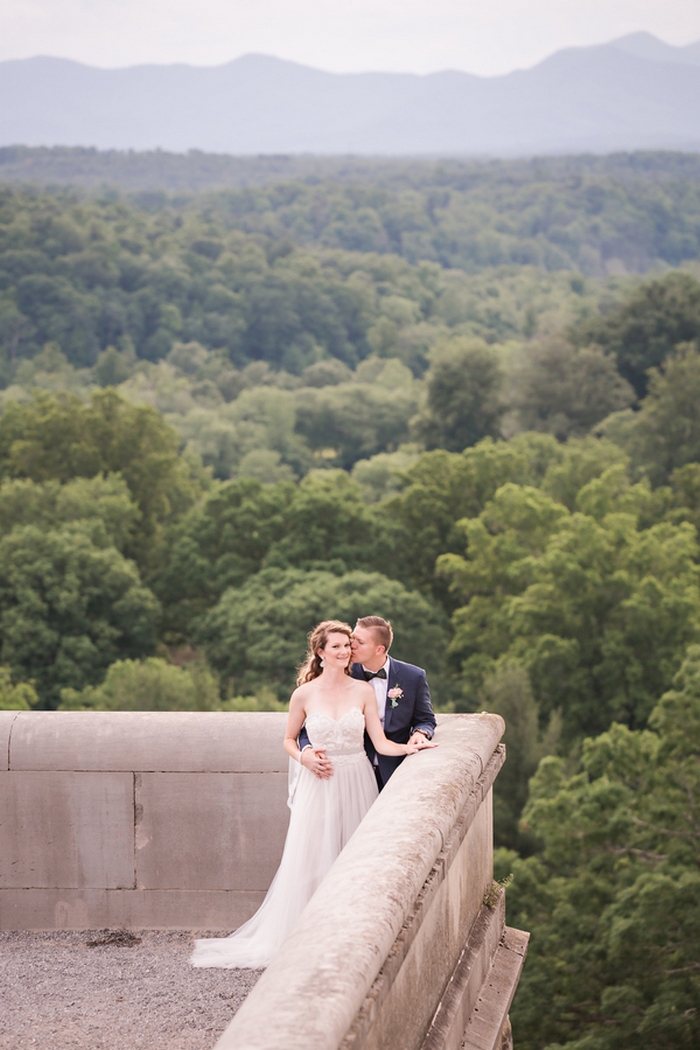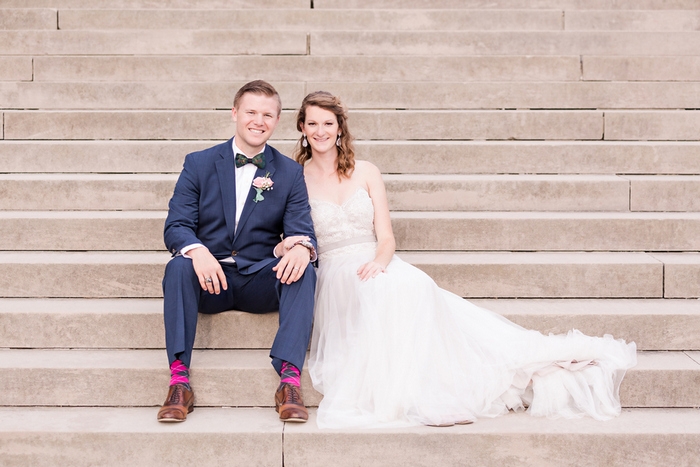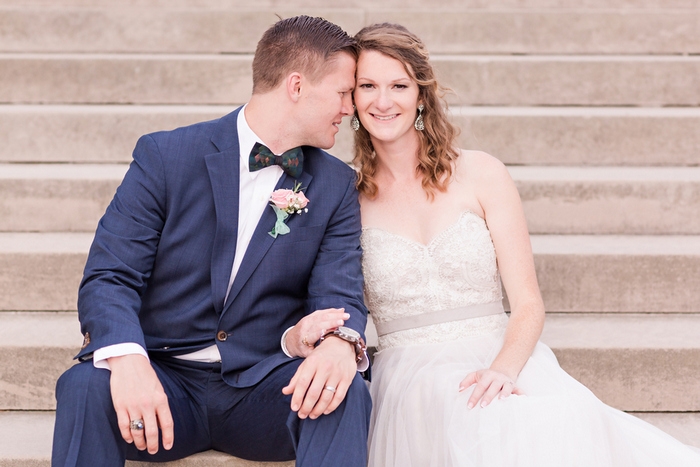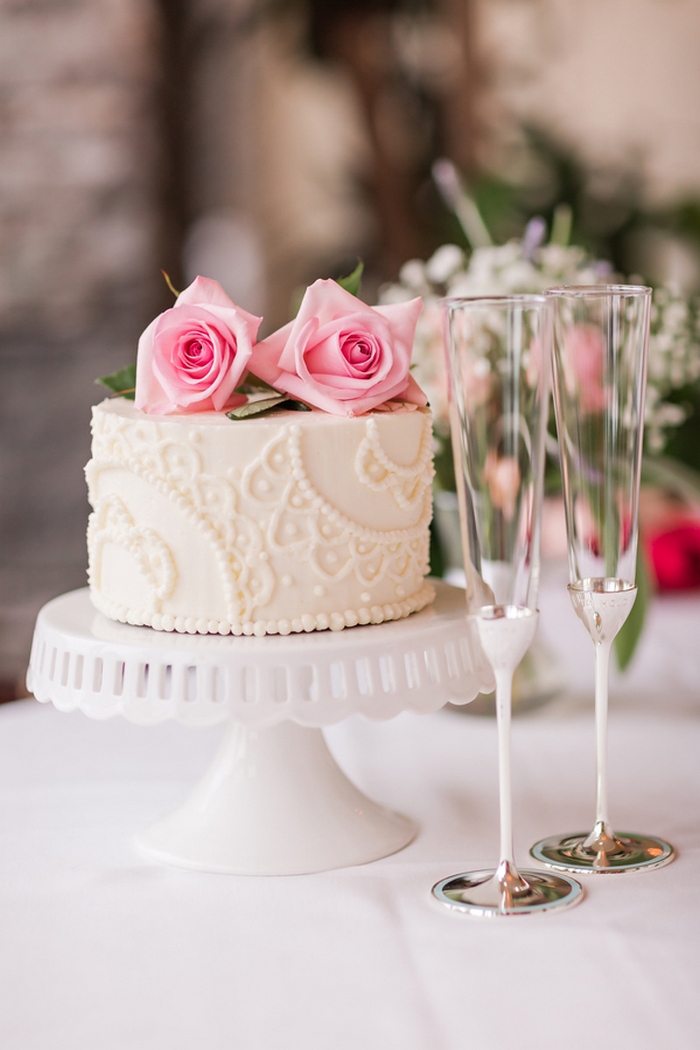 What advice do you have for couples who are considering an intimate wedding?
Do it! Don't be afraid to talk to your family if you are worried about disappointing them by not having a huge, traditional wedding. I am sure that if you are honest with them and willing to make some concessions for them, you will all get exactly what you have hoped and dreamed for and be able to make everyone else happy to while saving tons of money and stress. Separating the ceremony and the reception for us has also seemed like a really nice way to simplify while still making sure your family and friend have the opportunity to celebrate you.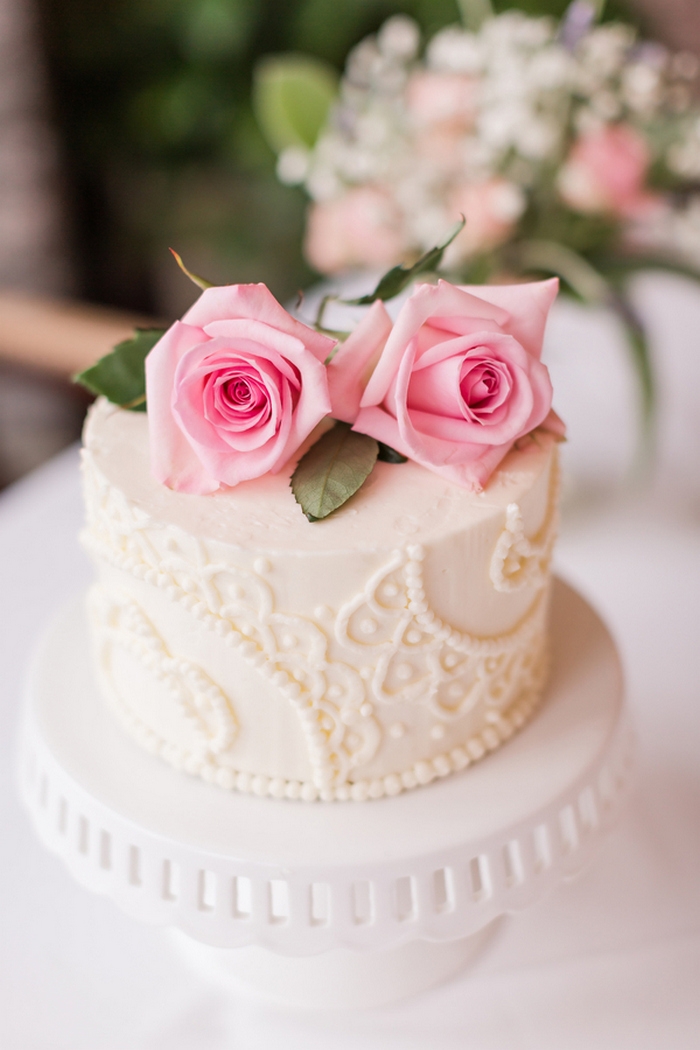 Vendors:
 Photography: Jennifer Stuart Photograhy
Hair/Makeup: Cotton Rouge
Flowers: Palmetto Petals
Officiant: Dianna Ritola
Venue: Biltmore Estae
Save
Save
Save
Save
Save
Save
Save
Save
Save
Save