Lauren and Caleb had only six months to plan their wedding. From the get-go the couple knew that they wanted to keep things small.
"We wanted only our closest family and friends to be there to share in our special day so we could enjoy every single person without feeling the burden of 'making our rounds'," explains Lauren.
The couple chose Dobson Orchards in Fredericktown, MO as their venue.
"The venue was incredibly all-inclusive. The food, the decorations, and both venues onsite, including a bridal cottage + groom's room were included," says Lauren.
Kudos to Mikaela Wendel Photography for capturing this intimate rustic wedding so beautifully!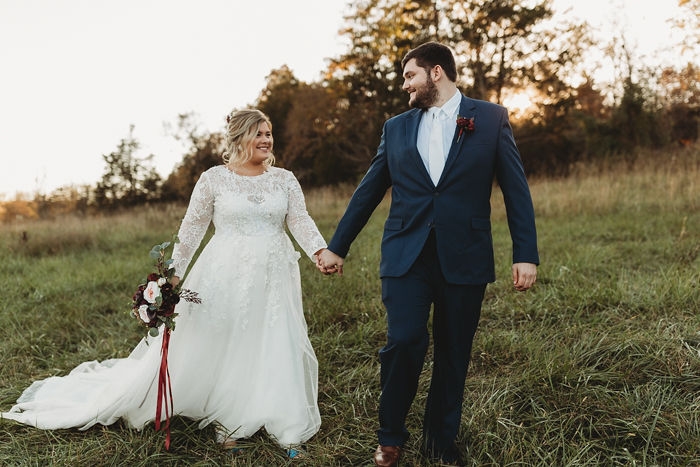 Lauren, 23 & Caleb, 22
Location: Fredericktown, MO
Wedding Date: October 29, 2017
Number of Guests: 35
Wedding Cost: <$7500.00
Wedding Ceremony Location: Dodson Orchards llc
Wedding Reception Location: Dodson Orchards llc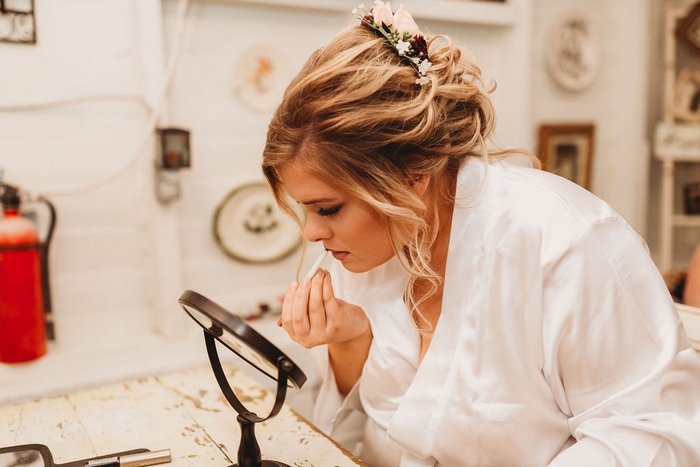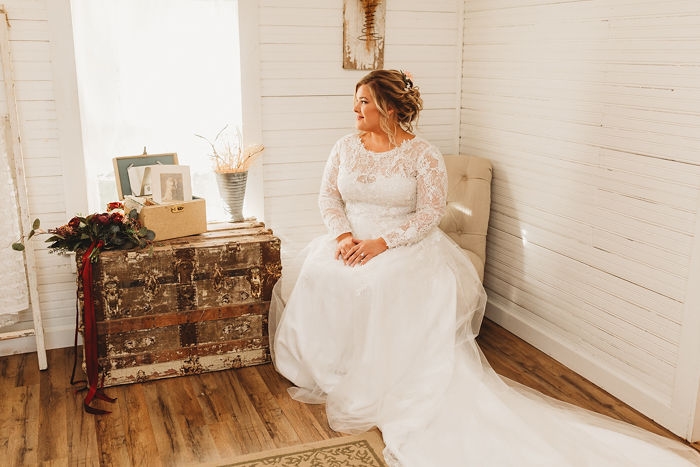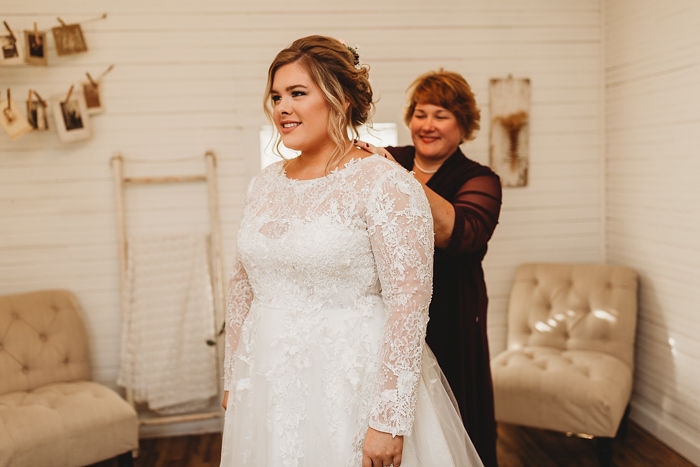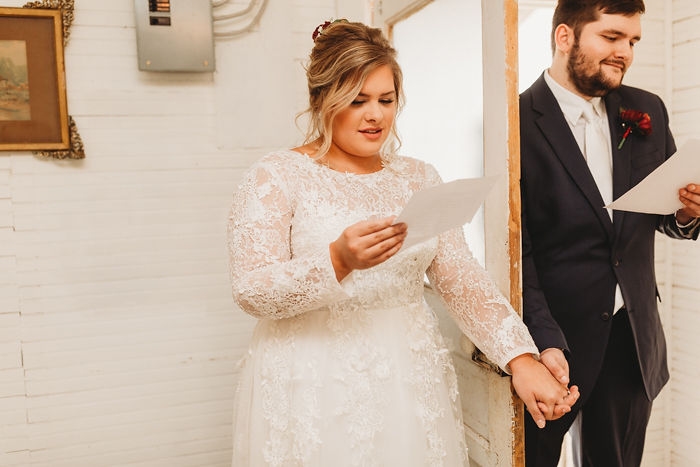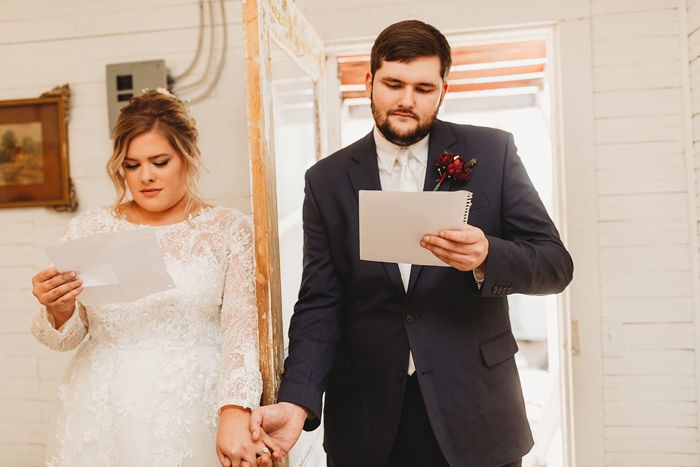 Why did you have an intimate wedding?
When we sat down to plan our wedding, (in our short 6 month engagement) we had only one rule: no obligatory invites. We wanted only our closest family and friends to be there to share in our special day so we could enjoy every single person without feeling the burden of "making our rounds." This way, we all sat together at a massive U-shaped table and could spend it with everyone all at once. It was lovely, cozy, and much more memorable.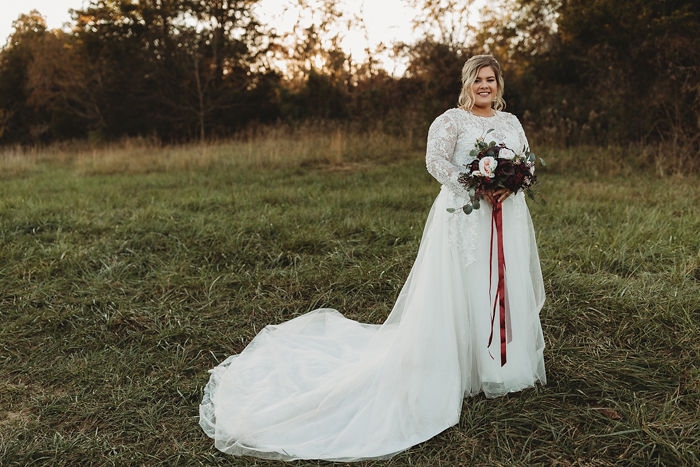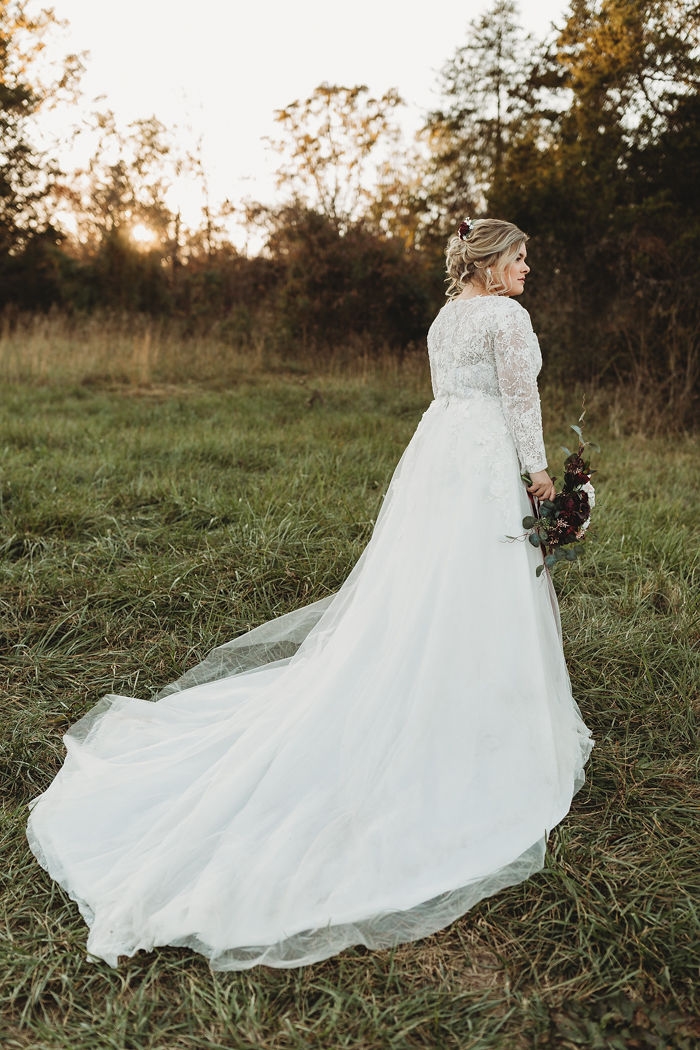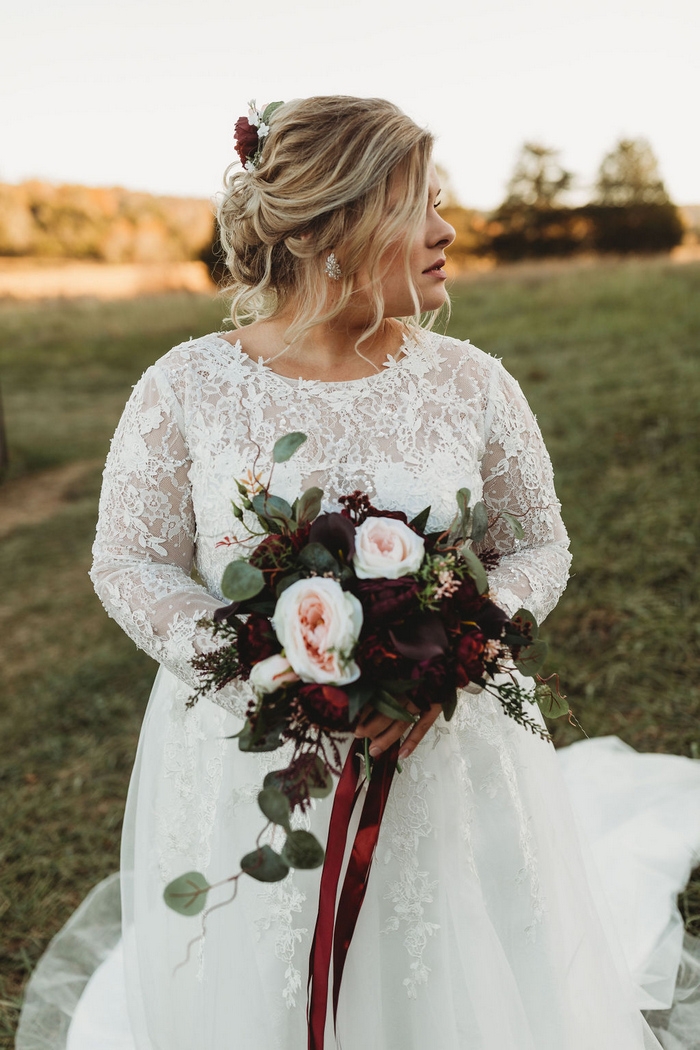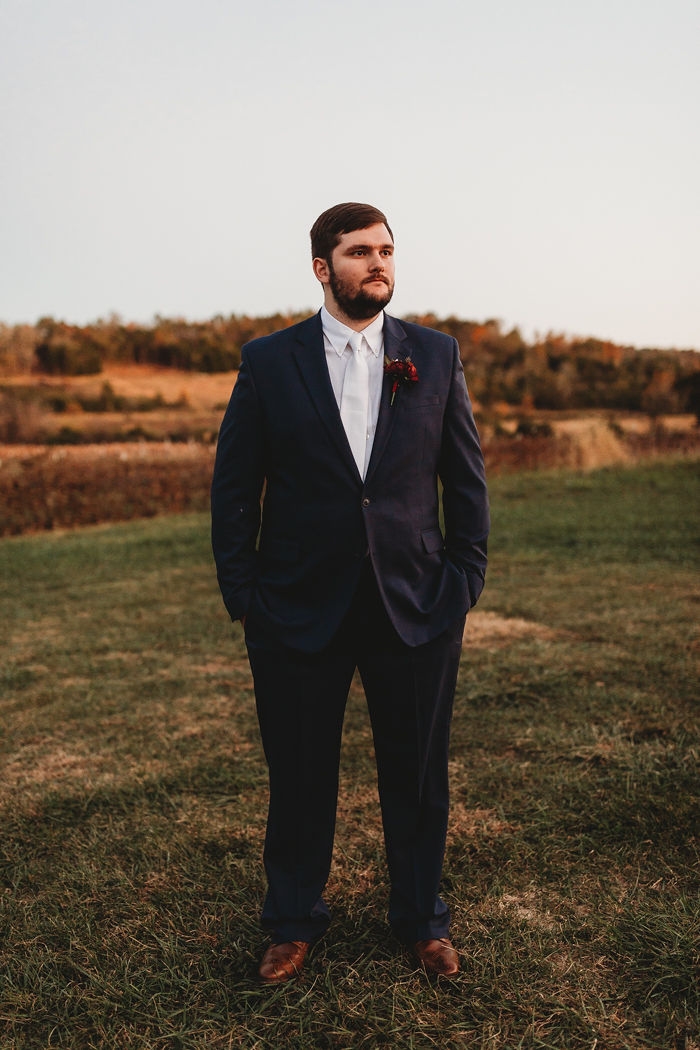 What are some the challenges that you faced planning an intimate wedding?
The time crunch; we were engaged late April and decided we didn't want to wait a full year for the next fall, so we began researching venues that still had availability in October. This is the reason our wedding was on a Sunday- that was the last date Dodson had available! It didn't matter to us, as we intended on a "dry" wedding and everyone would have to work the next day anyhow! We knew this would also limit the amount of people who could come, which in truth, excited us because we really wanted the smallest, more intimate gathering we could put together.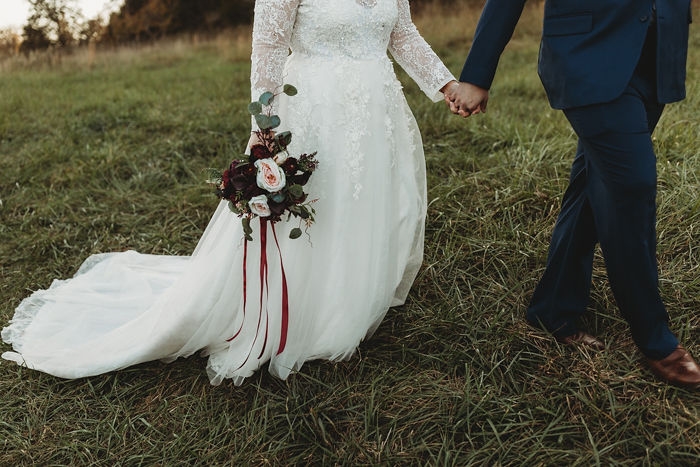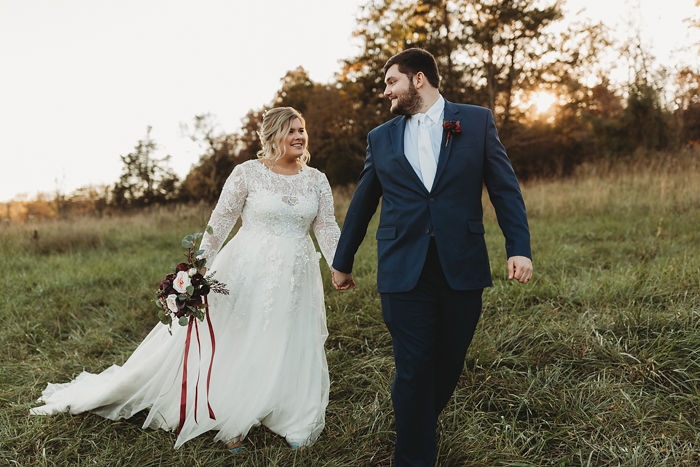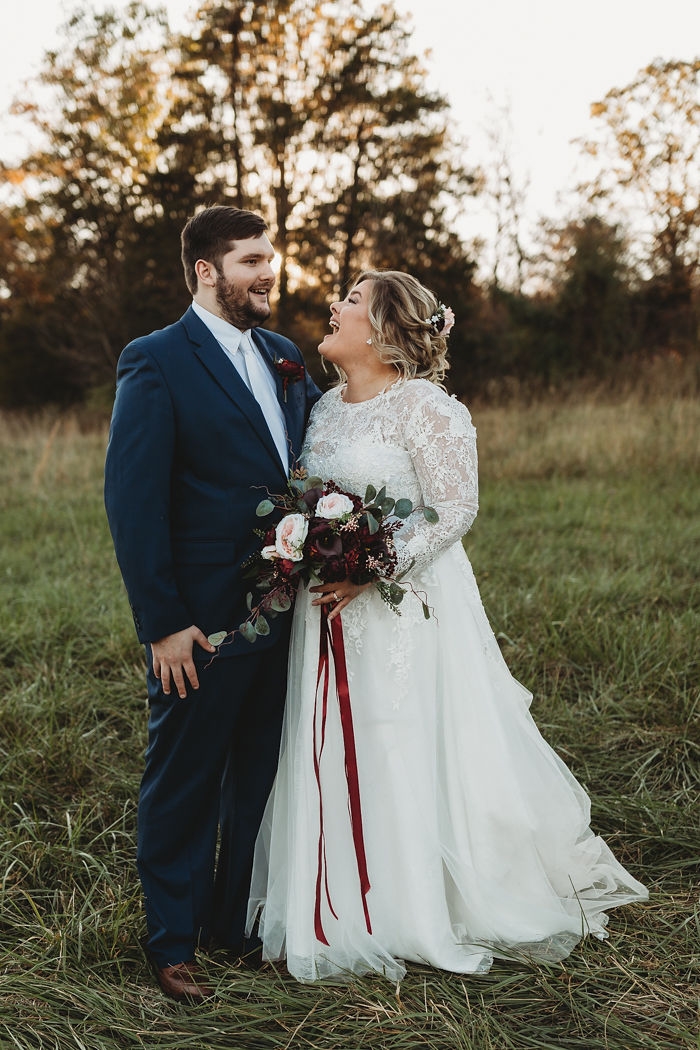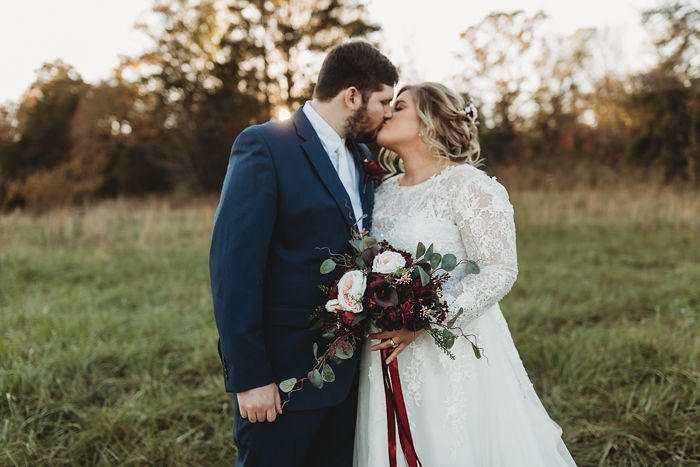 Was it difficult to pare down the guest list?
It was actually very easy for us. We have very close family members, and a small group of friends we consider our family. It felt right to us to spend that special time with our most special people, I (Lauren) was very determined to keep it small and focus on those people, over that guilty feeling some people have to invite those "long lost" relatives that would otherwise be upset without an invite. But, it wasn't their day. It was ours and this decision meant a lot to me.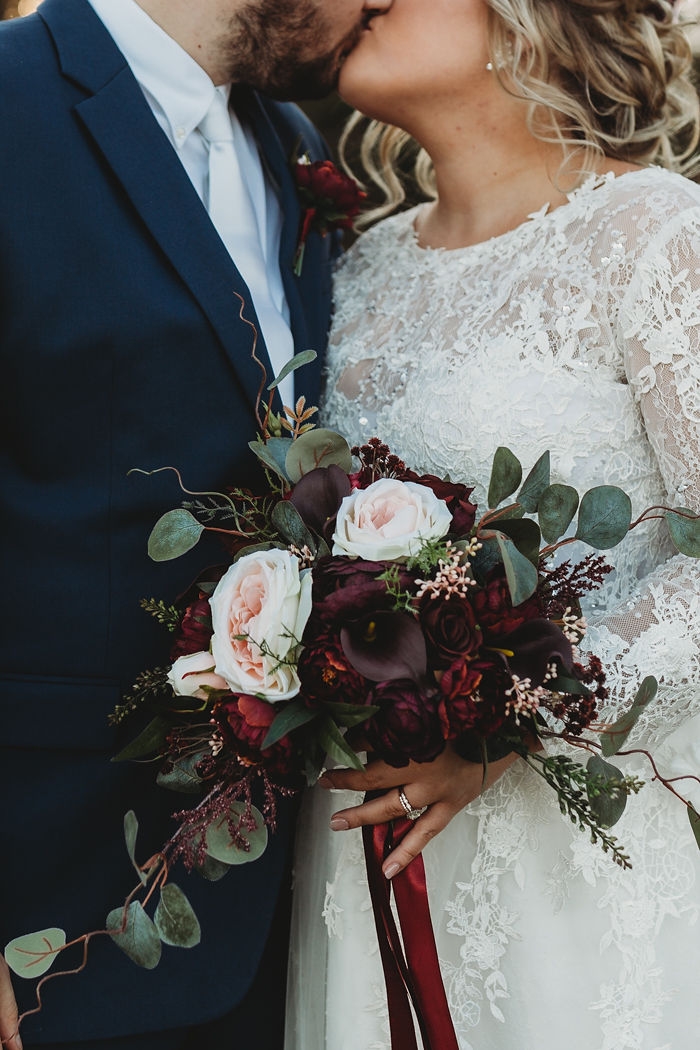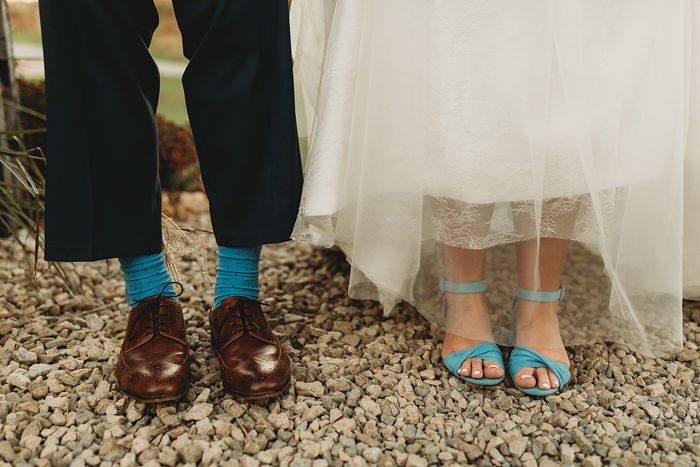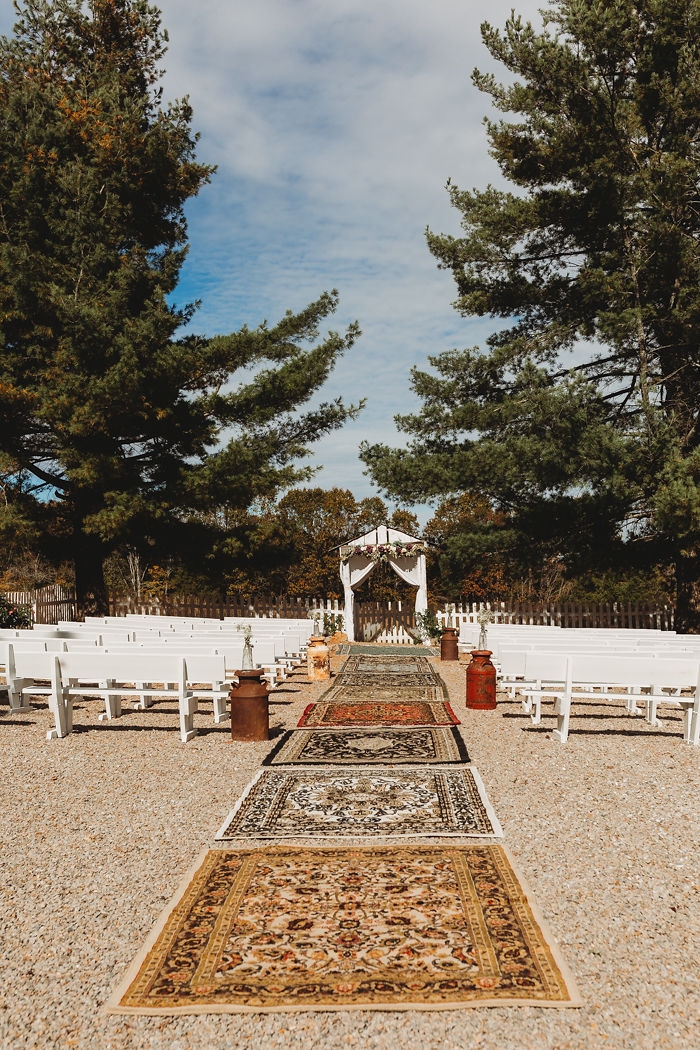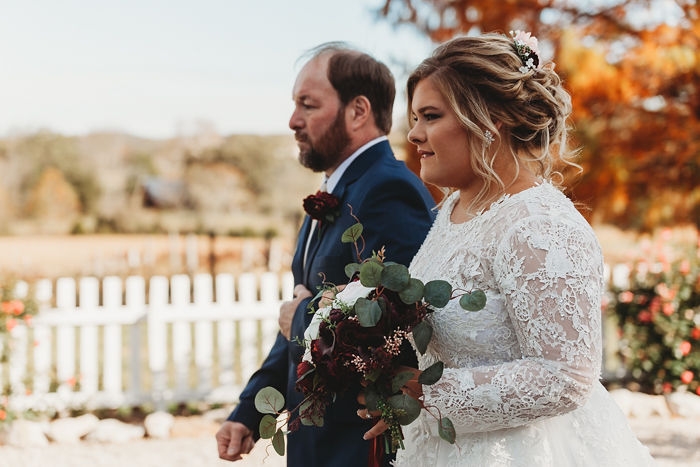 Did you have any 'issues' with the small guest list from friends and family? If so, how did you address them?
Some folks were mentioned that they should be invited as they were our extended family. However, Lauren didn't feel it was appropriate to be meeting new people at our wedding. There were a few of Caleb's family members that live out of state that Lauren hadn't met yet and she didn't want the focus to be taken away from our new commitment to play the 20 questions that often come with meeting strangers. That may sound harsh, but we did amend we would be willing to road trip after the wedding to meet up with those not so close to us!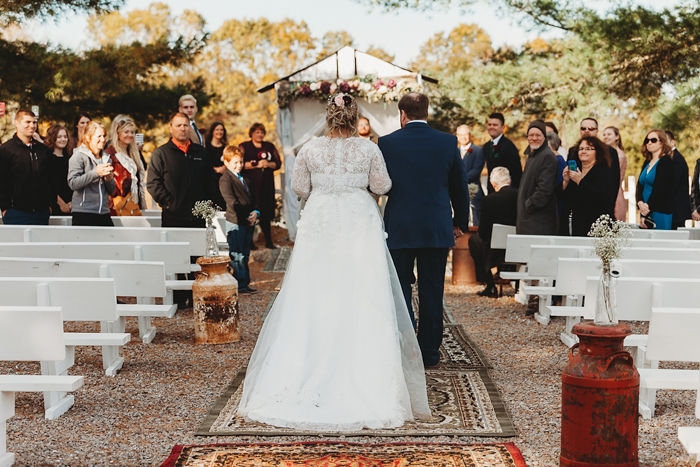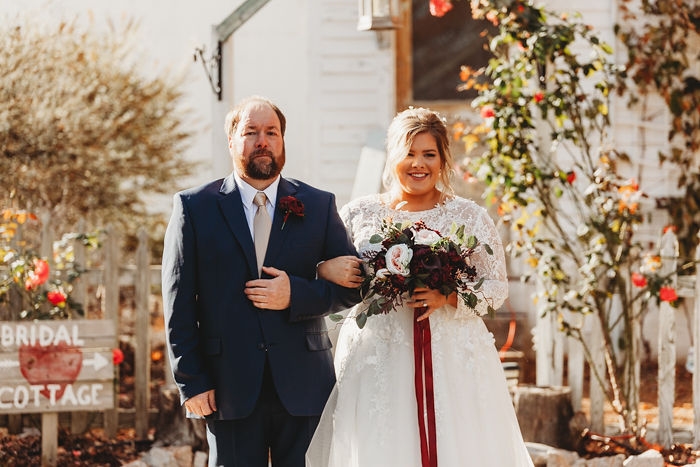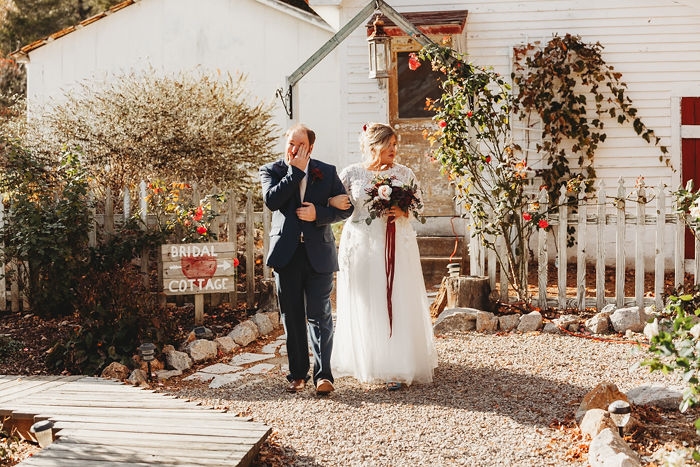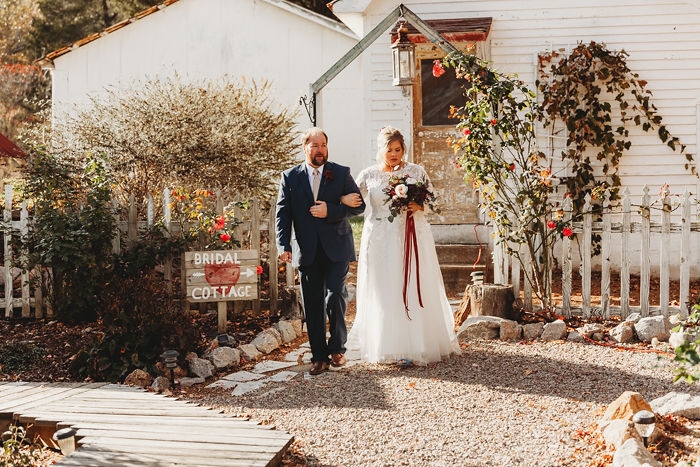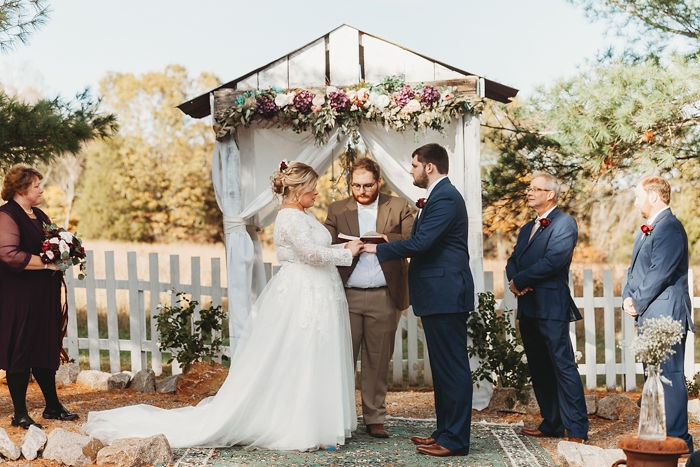 What were the highlights of the ceremony?
We aren't sure if it should be called a "highlight" but our best friend (whom married us), had forgotten the ceremony notes we had prepared beforehand. We had to fly by the seat of our pants! In the moment, it wasn't so fun, but looking back it made it more memorable that we had to speak from the heart rather than a sheet of paper we created.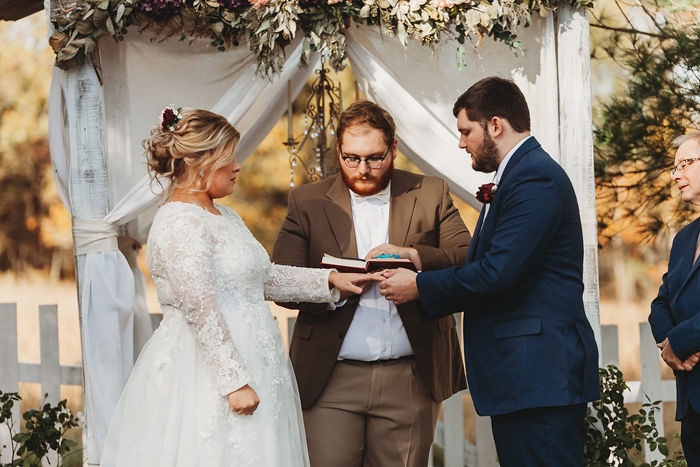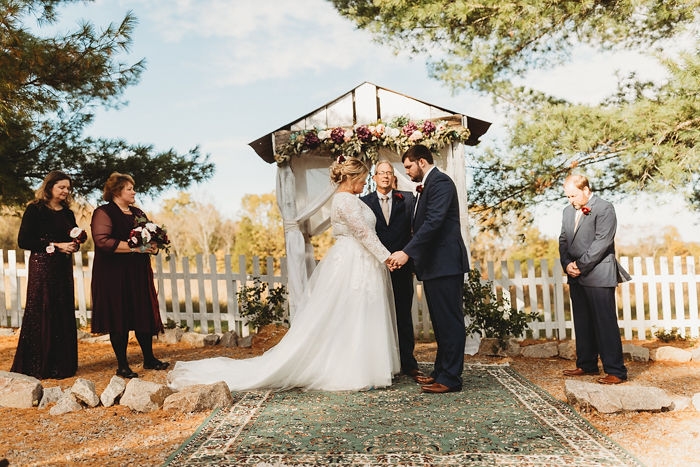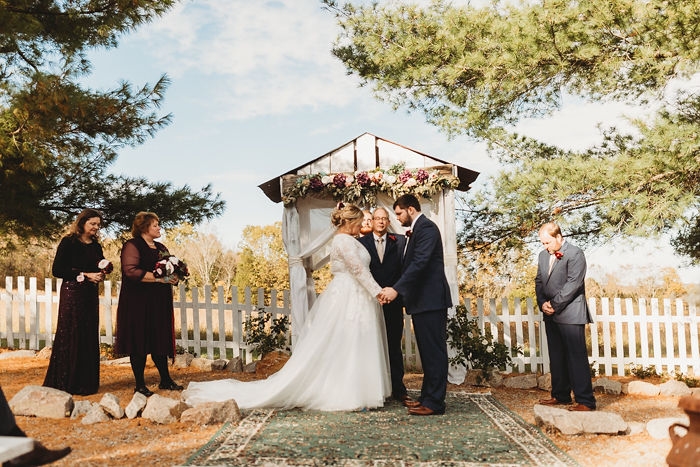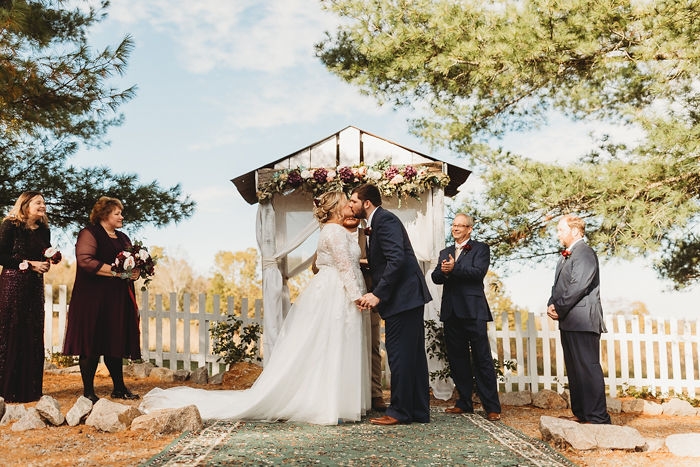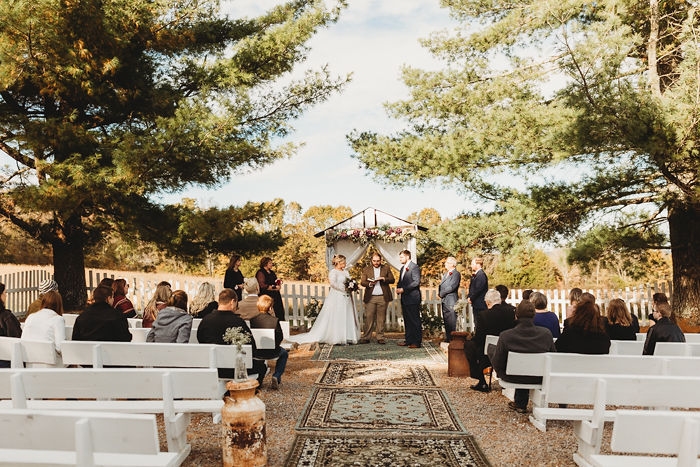 What were the highlights of the reception?
The FOOD! But also, we had secretly had our pianist + singer friends rehearse the songs we planned to dance with our parents to. We surprised my dad by having our friend sing "I Wanna Dance with Somebody" by Whitney Houston. Then, we surprised Caleb's mom but having that same friend sing, "You've Got a Friend in Me," from Toy Story! Everyone giggled but those became some of our favorite moments to look back on for sure!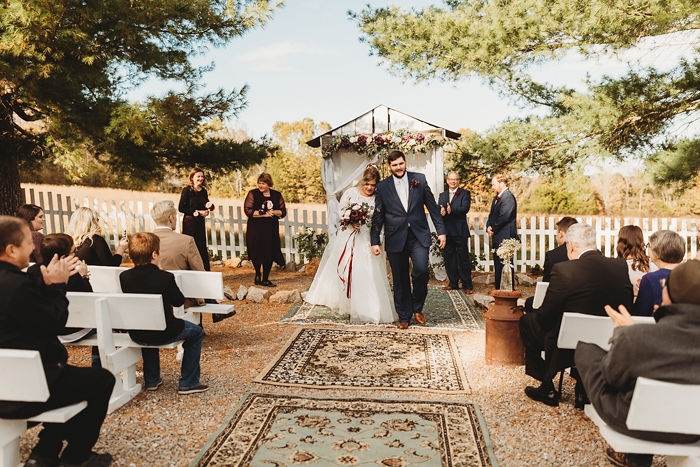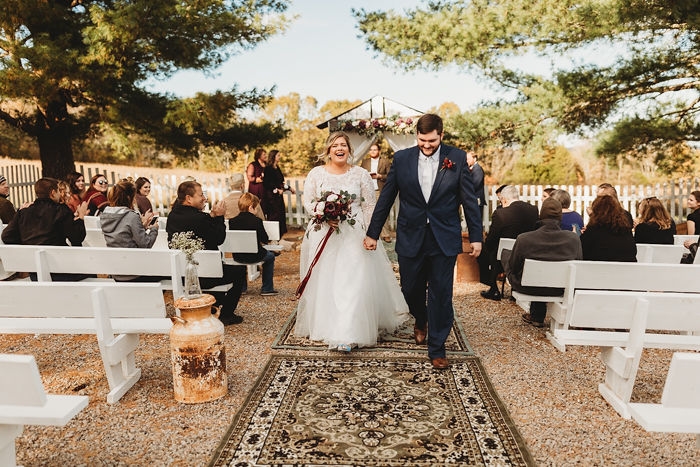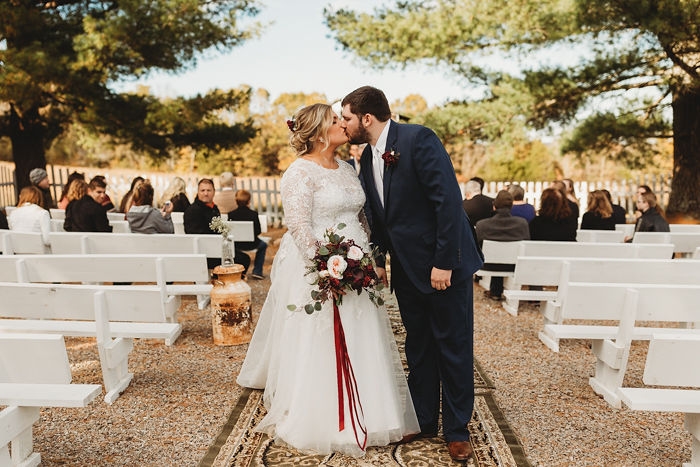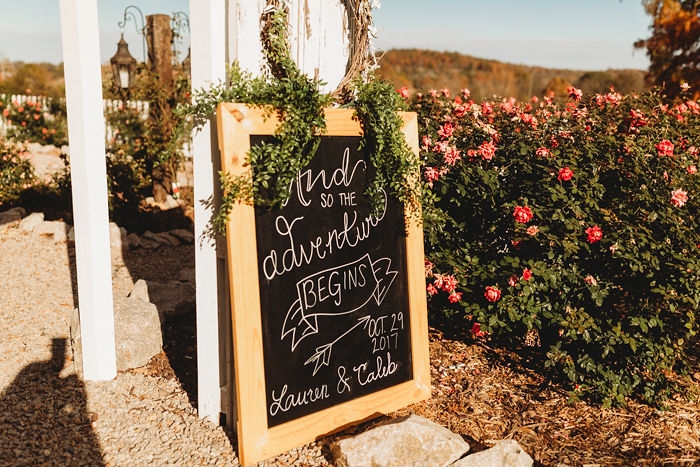 What was the best thing about having an intimate wedding?
Getting to spend our entire wedding with EVERYONE. No one was left out. We weren't monopolized by a certain group, and we got to hang out with all of our favorite people at once. We were still allotted much one on one time as well, which was equally as important to us as having such a small, close-knit group around us in the first place.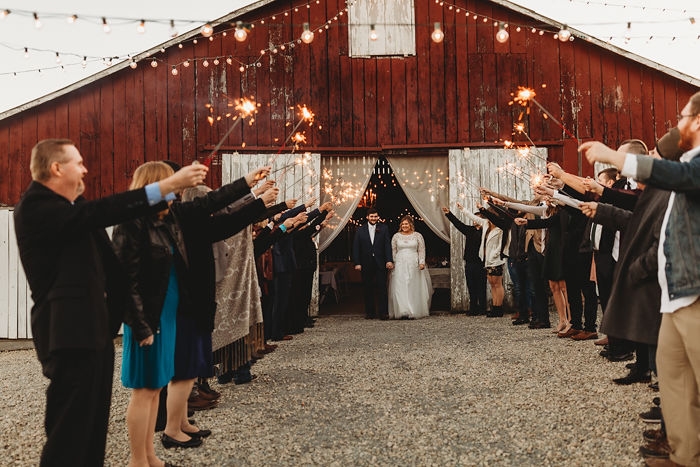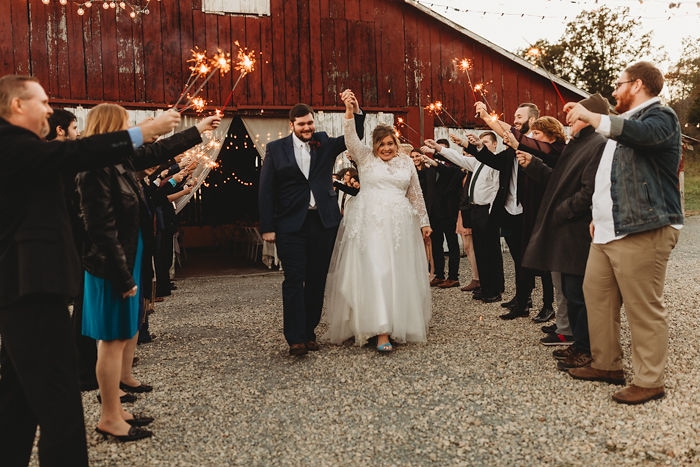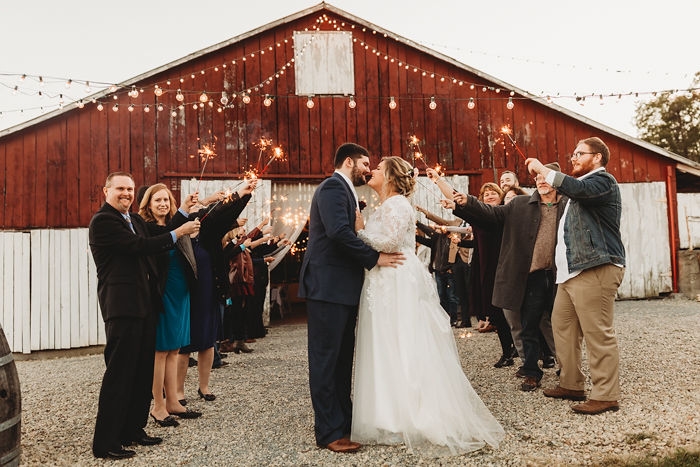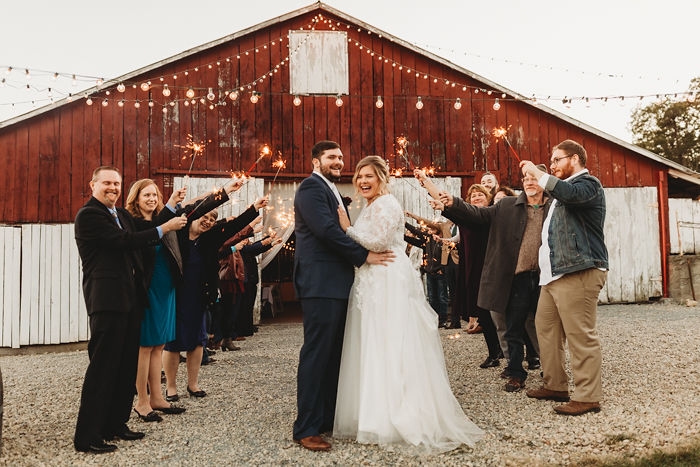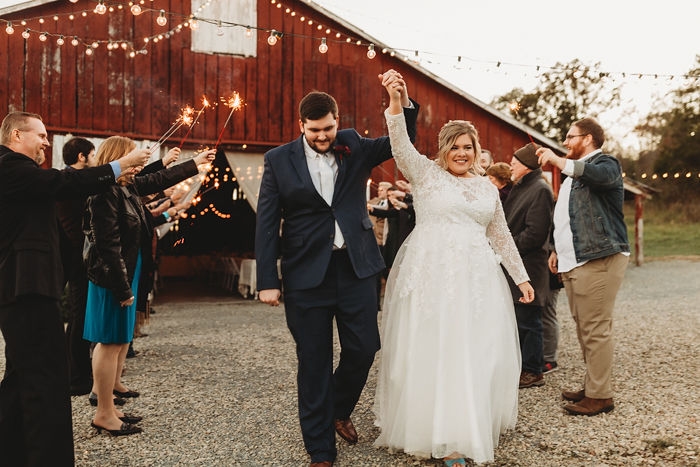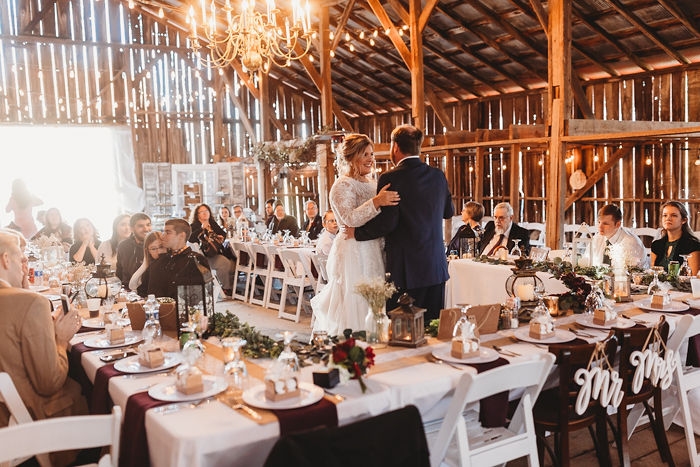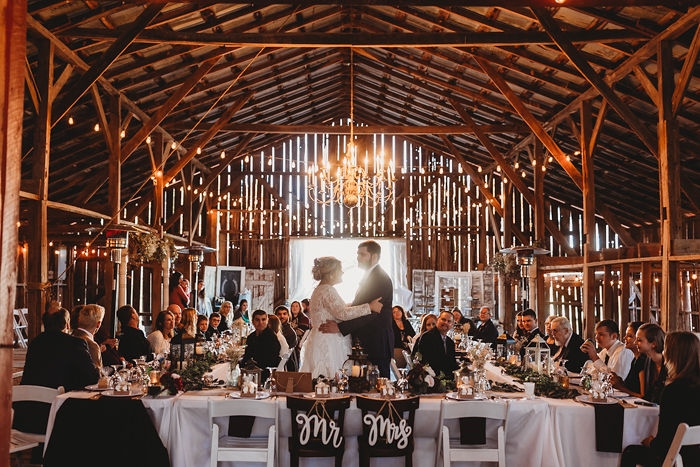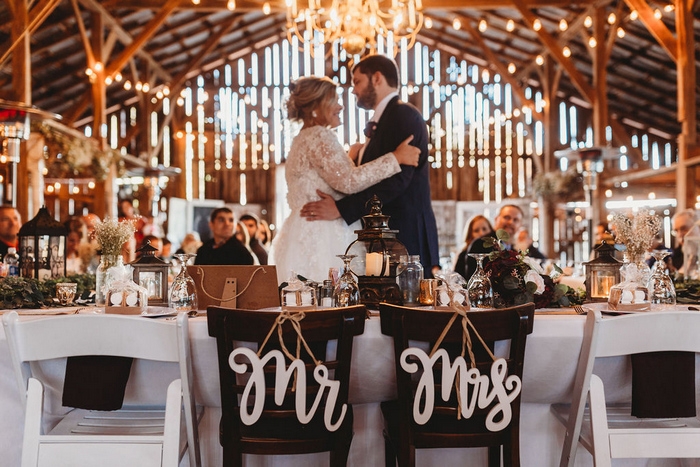 What advice do you have for couples who are considering an intimate wedding?
Gut-check yourself. Your ceremony is yours. These are not moments you can get back and the people that are there should be important! Don't feel obligated to invite those who aren't a part of your everyday lives. Ask yourselves: "Am I inviting them for me, or for them? Will they be just as happy to be there as I am to have them there?" If your immediate answer isn't "Yes, definitely!", then put them on the "maybe" list to return to after you've created your 'definitely invited' list. Yes, we made one, and it helped us. Be willing to stand your ground. It's YOUR day and it should be YOUR way. It only comes once!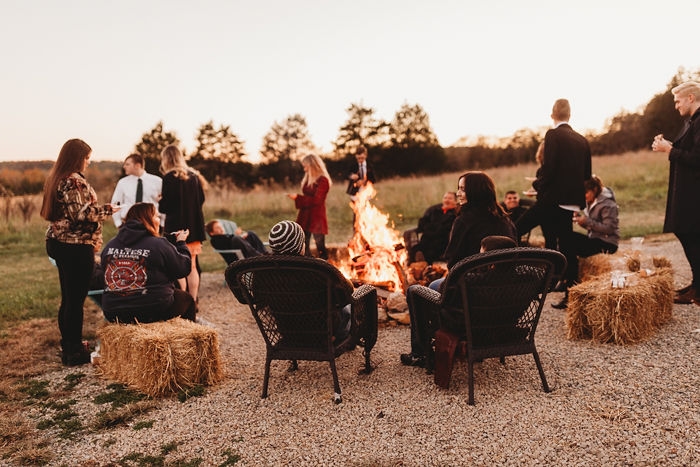 Vendors:
Venue: Dodson Orchards llc
Photographer: Mikaela Wendel Photography
Silk Flowers: Etsy's Shayna'sHobbyFlowers.