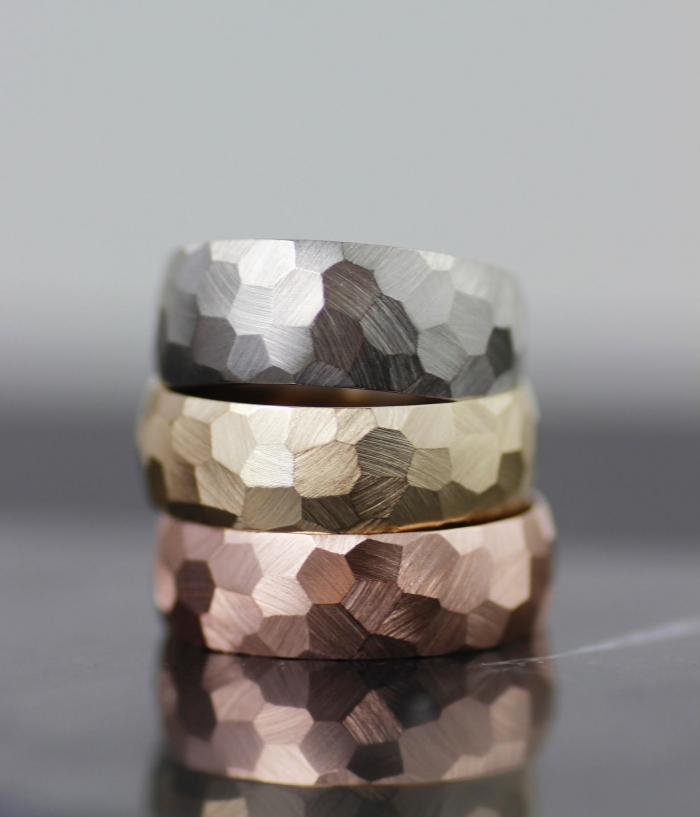 Gorgeous one-of-a-kind rings that are handmade with integrity? Yes, please!
At Intimate Weddings, we support small businesses that are creative, passionate and ethical. Lolide, a west coast ring maker, fits this profile to a tee.
Each ring at Lolide is skillfully handcrafted by founder Lori Linkous Devine in her Seattle studio.
"I am a one-woman show," she says.
Before hightighting some of our faves from Lolide's shop (there are many beautiful choices, it was hard to whittle it down!), we thought it would be fun to share a bit about Lori and what inspires her.
What's your background?
I was raised in semi-rural Virginia by Depression-era grandparents. My grandfather, never one to throw anything away – or purchase expensive art materials – kept what we referred to as the "junk room." But to me, this was my supply closet, the place where I got all of the materials for my many projects, from the leftover rug remnants and house paint I used in a handmade and furnished cardboard doll-less house, to old pieces of tire I used to make a pair of flip flops. My design influence emanates from my printmaking training and life experience and my tenacity from Grandpa's junk room.
How would you describe your jewelry style?

I am a metalsmith, knitter, reader, printmaker, former social worker, women's health advocate, karaoke enthusiast, ice cream over-indulger, art lover. My approach to design draws on all of these at one time or another.
My focus is on clean lines and unusual design that is unfussy and sophisticated. I try to create pieces that are an alternative to the "wedding industrial complex".

Where do you find inspiration for your jewelry designs?
I love the sculptural aspect of making jewelry. The process of having a picture in my head that morphs into an actual 3-d object never ceases to feel magical.  I'm very attracted to showing positive vs. negative space. I find inspiration in the intersection of order and chaos, natural vs. industrial, like the beautiful lush organic vine growing on a rusted glass and steel structure or the sound of rain on a metal roof, things that connect my Virginia childhood with my new home in Seattle. I try to reflect this feeling of time, nature, and industry in my designs, a marriage of my past and present, an embrace of unexpected juxtapositions.
How do you pay it forward?

I'm committed to using the labor of my hands not just to create lovely objects but to continue to benefit organizations that further the work of health, equality and inclusion. A portion of all profits from lolide go to various organization that support these values.
Now, without further adieu, here are a few of our favorites from Lolide's shop:
This wildly popular hand-faceted wedding band would look amazing on any groom – or bride! Like all of the rings in Lolide's collection, this band is gender neutral.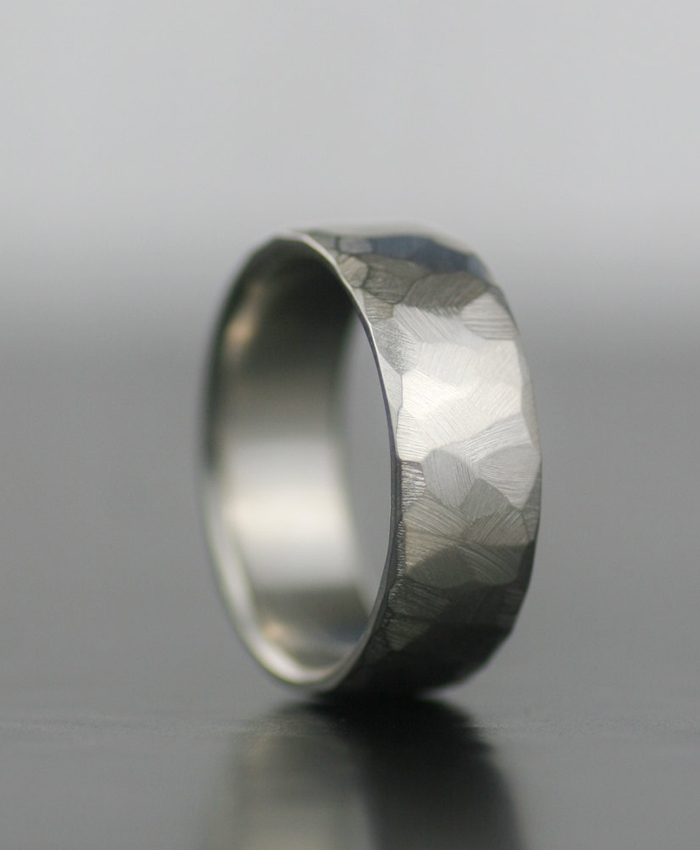 If you just can't get enough of faceted wedding bands, we recommend this ring which combines rough planes with slightly burnished edges. This design, which is completely textured by hand, defies gender and gives you a beautiful alternative to the rings you see every day.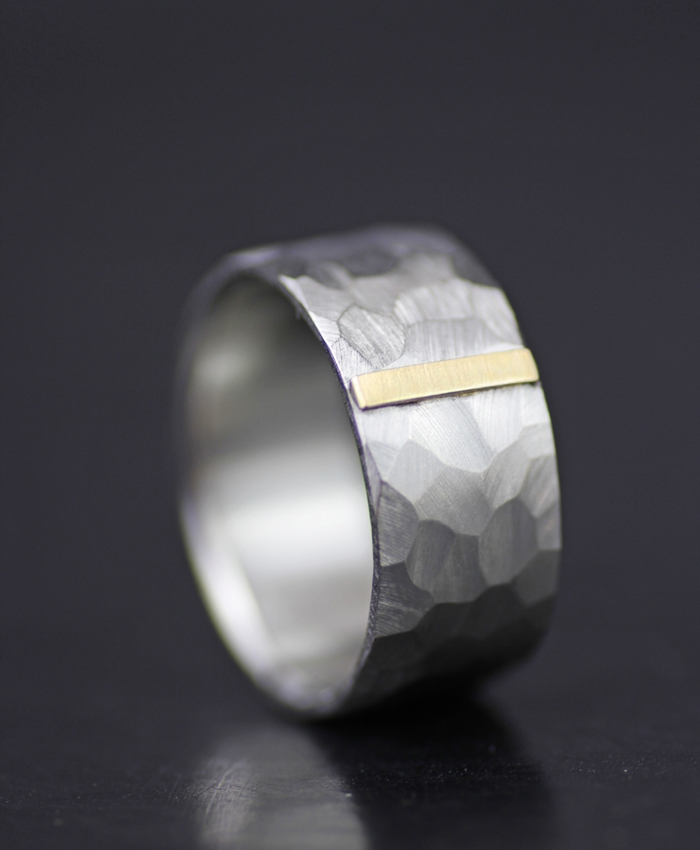 As an alternative to diamonds, why not go with a one-of-a-kind mixed metal moissanite ring? A stunning alternative to the traditional diamond, moissanite gives the sparkle of diamond at a fraction of the cost.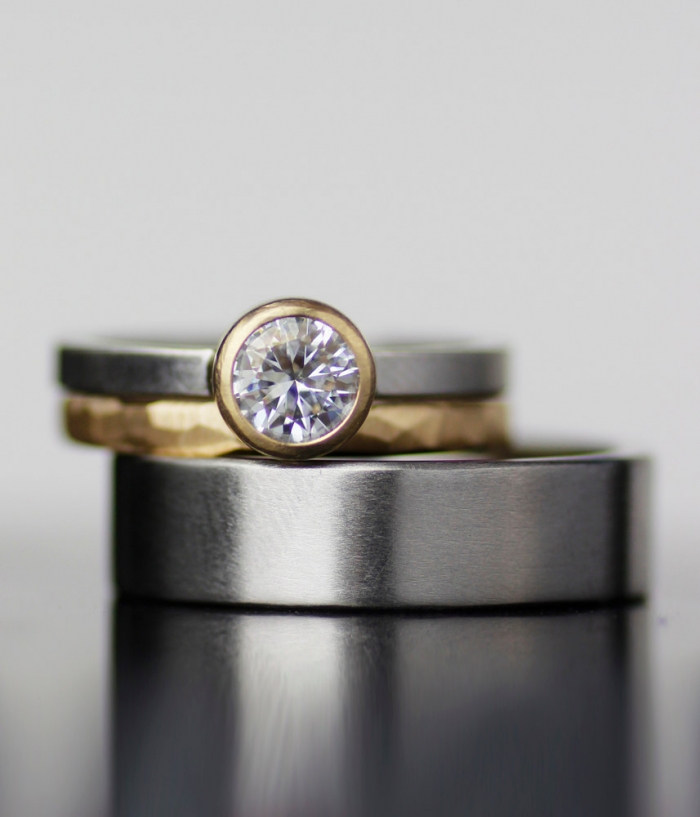 A square solitare moissanite gemstone ring set in a modern bark band with moissanite inlays and handmade etchings, make this set a perfect choice for the rugged individualist. You can feel good knowing that your ring is one of a kind – and ethical.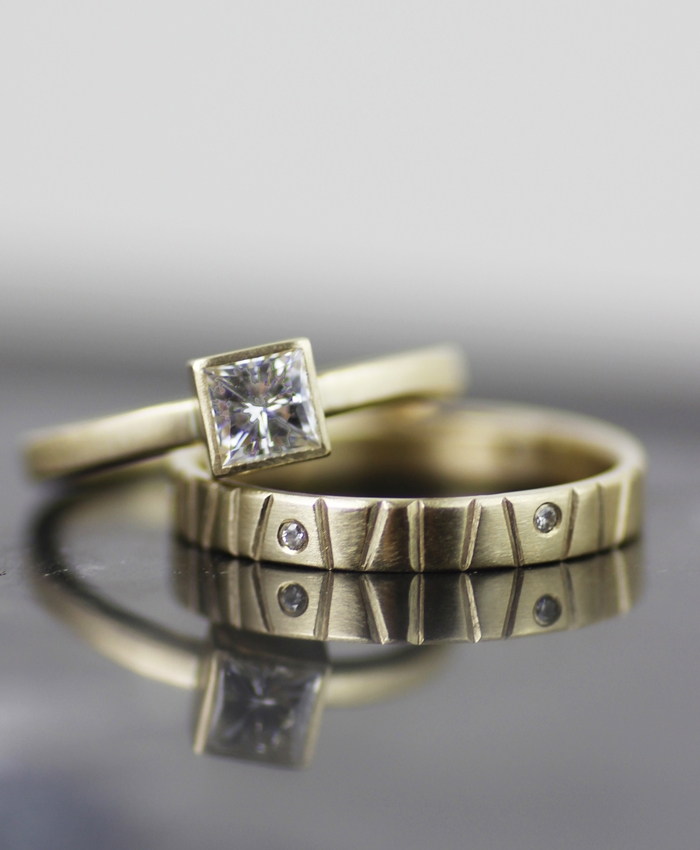 Make a statement with this square solitaire moissanite gemstone ring. Organic shapes are juxtaposed with strong lines in this modern ring set with art deco styling. Like all of Lolide's gemstone rings featured here, a diamond can be substituted for moissanite.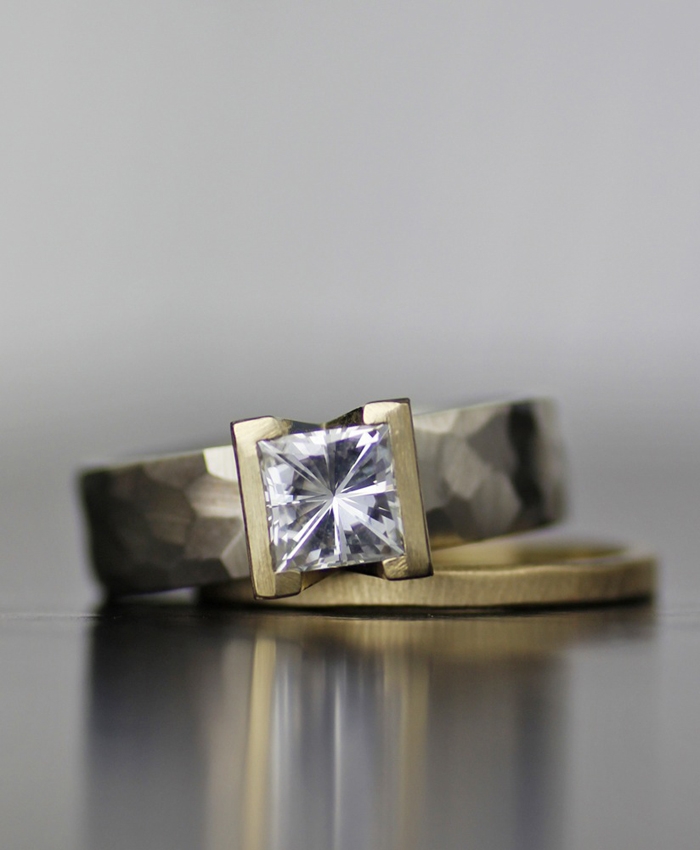 Another beautiful alternative to traditional diamonds is sapphires. This bold, modern ring featuring a yellow sapphire and smaller white sapphire stands out from the crowd, with its architectural styling, and vibrant pop of color.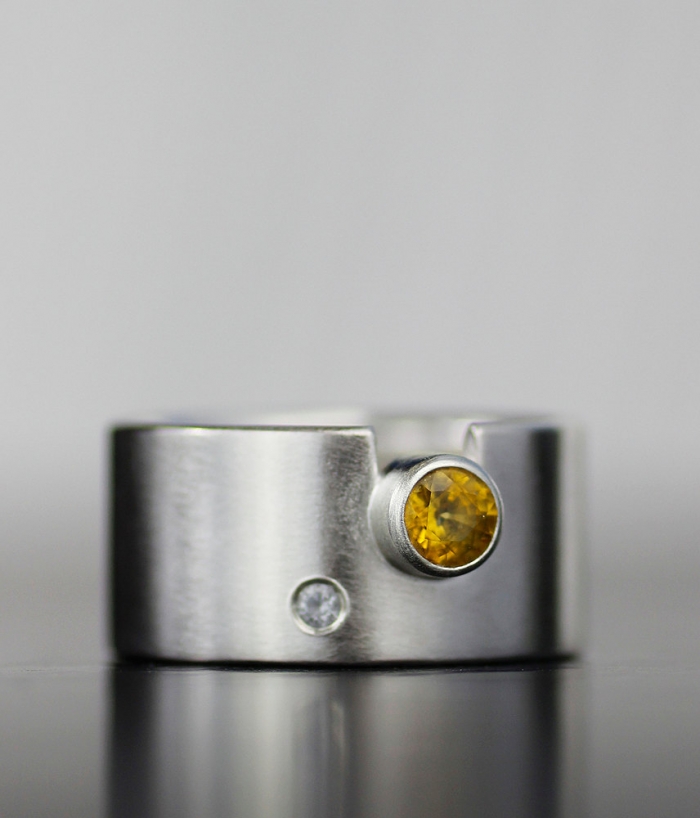 Want to see more beautiful handcrafted rings? Visit Lolide.
Sponsored post.
Save
Save
Save
Save
Save
Save
Save
Save
Save
Save
Save
Save
Save
Save
Save
Save
Save
Save
Save
Save
Save
Save
Save
Save
Save
Save
Save
Save
Save
Save
Save
Save
Save
Save
Save
Save
Save
Save
Save
Save
Save