Curated gift boxes are becoming a white hot trend in the world of weddings, but since many gift box companies are US based and won't ship to Canada, finding the perfect box as a Canadian bride can be a challenge. That is, until now! Recently, we discovered several Canadian gift box companies that offer beautiful boxes highlighting Canadian made artisan products. Today, we are featuring a few that we think should be on your radar. Let's start with Toronto based Present Day, Toronto's first curated and customizable gift box service.
Present Day offers an excellent variety of gift boxes with a strong focus on locally made goods. Present Day delivers within Toronto – and country wide. We sampled the Sweet Bridesmaid Box: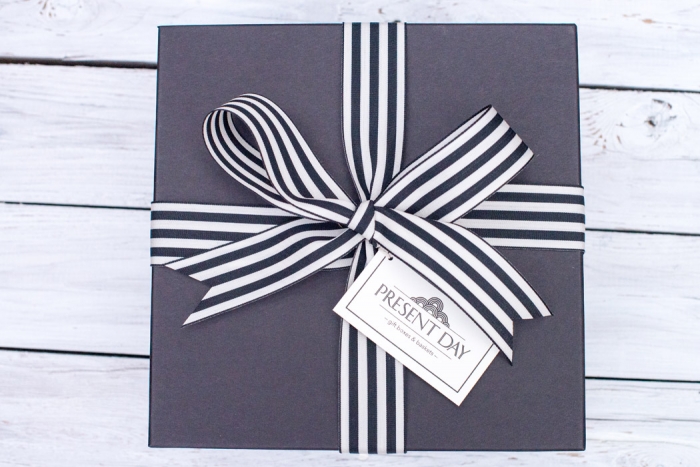 Here's what's included:
BRACELET – An elegant and sparkly glass crystal Countess Cuff bracelet from Toronto's Cherrypick jewelry shop.
BATH SALTS – Wildwood 'Wanderlust' rose bath salts with Himalayan salt, 

dead sea salt, Moroccan rose, eucalyptus, rose petals and ylang ylang

 by Rowan Apothecary.
CANDLE – Luxury rose scented soy wax candle in a simply beautiful glass cylinder.  Custom made with essential oils for Present Day .
LIP BALM – Nourishing and refreshing, 100% natural Mint-Clementine lip balm by Artifact Skin Co. Made with Shea Butter, Calendula and pure essential oils.
CANDIES – Tiny black & white, blackberry flavoured candies with little hearts! Handmade in Toronto at the Papabubble shop.
TRUFFLES – Luxuriously smooth mint chocolate from Thompson's Chocolates. A little indulgence.
FLOWERS – Dried mini-bouquet of blush and pink roses.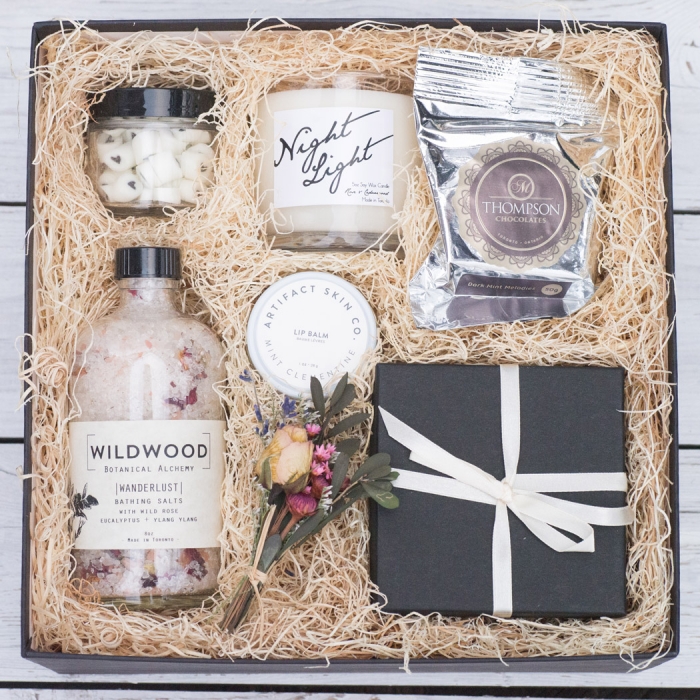 Who wouldn't love to receive this adorable gift?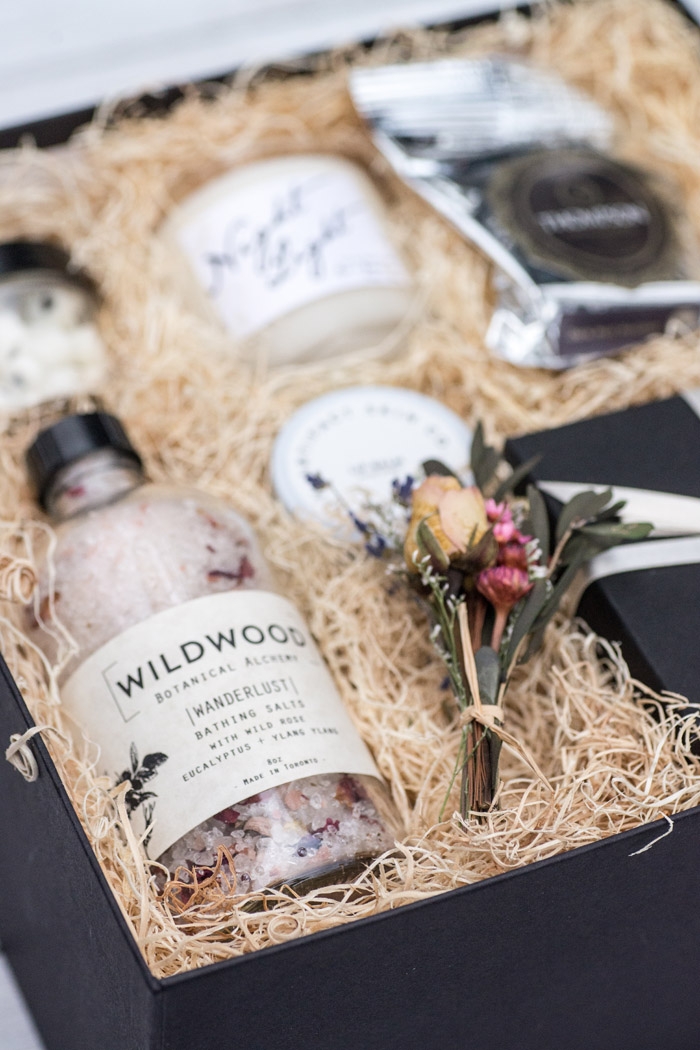 Pimpernel and Plum, an Ottawa based company, also offers myriad boxes for your wedding party. The majority of their products are made in Canada by local artisans and makers.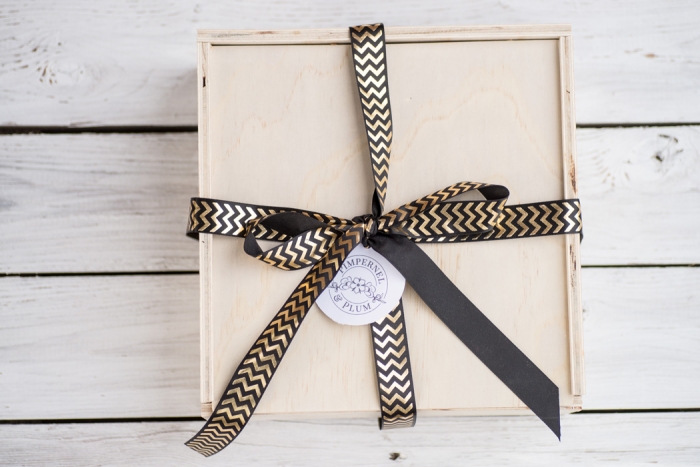 We sampled the "Wedding #2 Box", which includes:
ORGANIC, FAIR TRADE COFFEE – Roasted for Pimpernel & Plum.
CANDLE – Warm Tobacco Pipe candle.
CARRY ON COCKTAIL KIT – To help kickoff the celebration!
ARTISAN CHOCOLATE – by  Alicja Confections.
All of the products arrive in wooden keepsake box.
Chocolate, coffee and cocktails. A dreamy combo, if you ask us!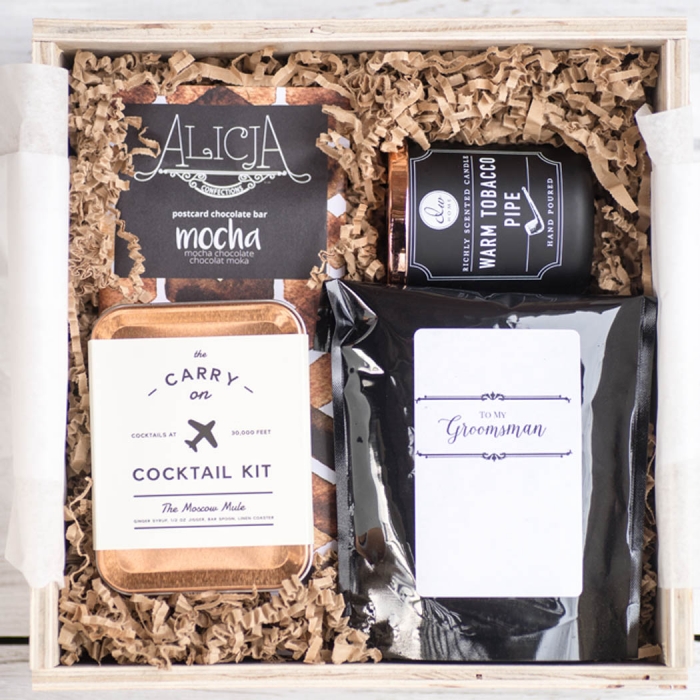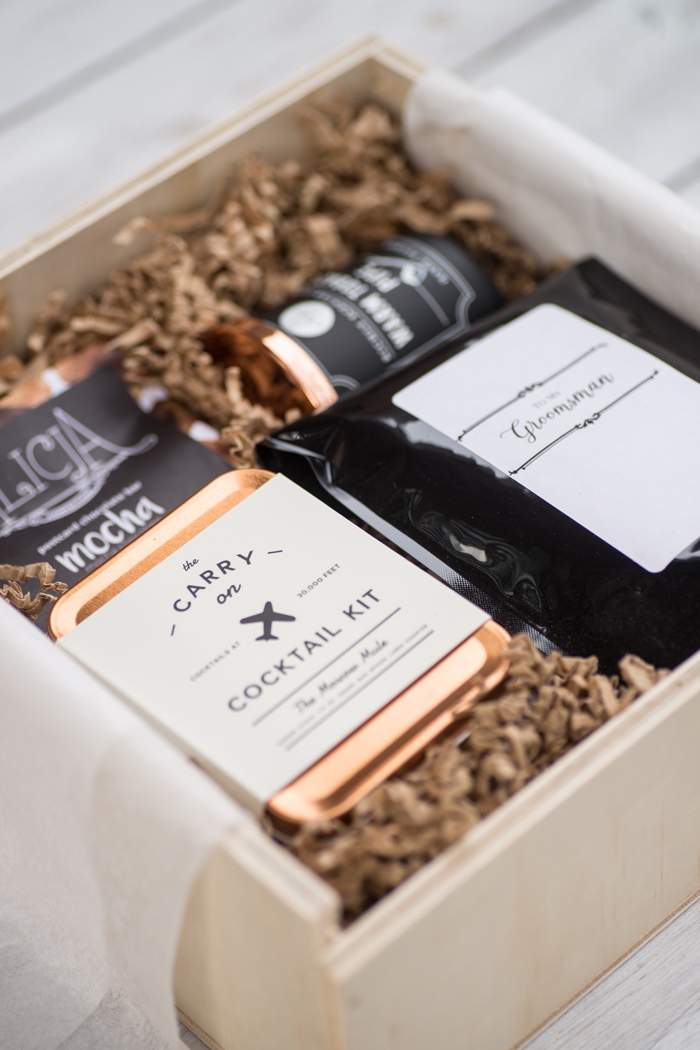 Acre 75 is another Ontario based gift box company that places a huge emphasis on locally sourced artisan products; each item in their gift boxes is handmade in a small town in Canada.
We sampled A Fine Man box, which would be perfect for the groomsmen in your wedding!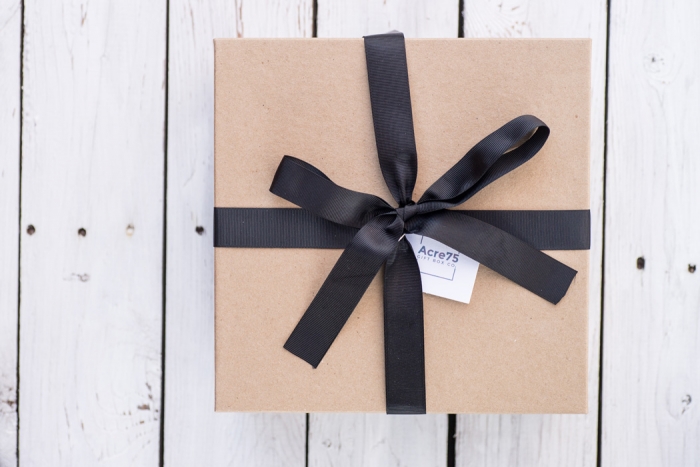 Here's what is included in the box:
RECLAIMED RAILWAY SPIKE BOTTLE OPENER – Metcalfe Iron Works ,Mildmay, Ontario made bottle opener forged from a reclaimed railway spike. Makers mark "MIW" is also stamped on backside of opener.

CRAFT BEER GLASS  – Upcycled beer glass that is dishwasher safe and holds a full beer! Made by Artech Glass Blowing Studios, Tory Hill, Ontario.


SWIG & SWINE SAUCE

– 

Carolinian Inspired Marinating & Mop Sauce infused with 

Wild Card Brewing Company Beer

 made by County Fare, Prince Edward County, Ontario.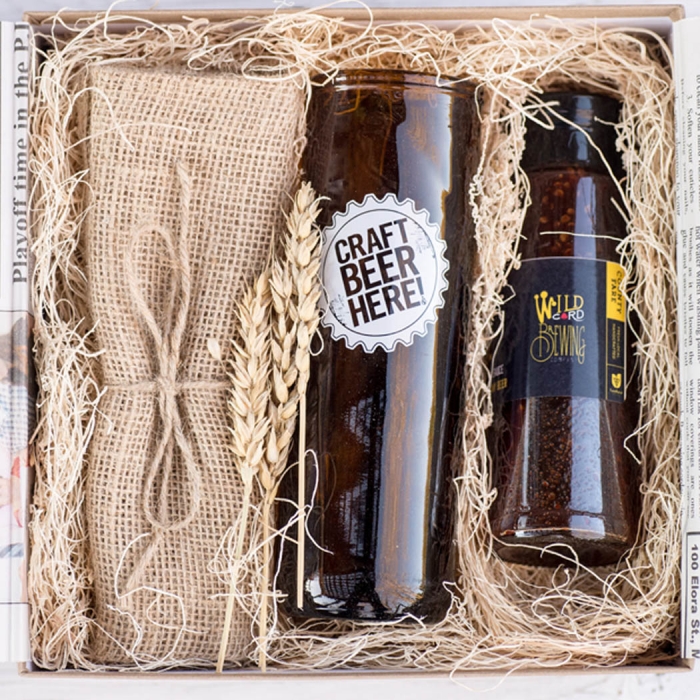 We especially LOVED the iron spike bottle opener! The groomsmen will totally dig this box!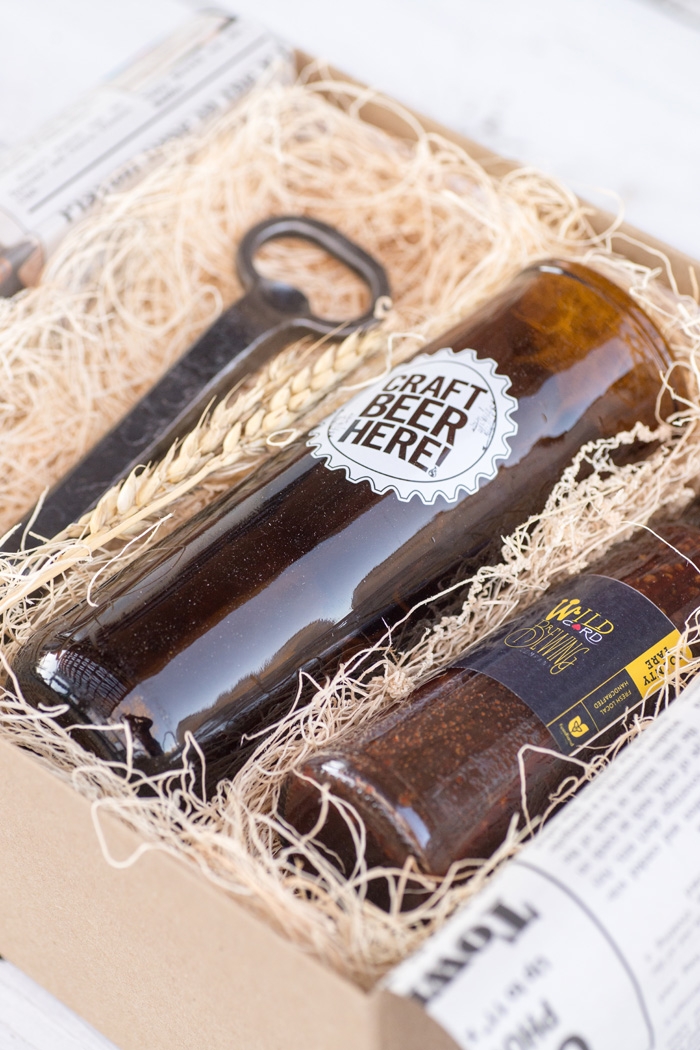 If you've already got your wedding party covered, why not consider a gift box for your sweetheart, just because?
*Intimate Weddings received complimentary gift boxes for review purposes.