Love the idea of a simple wedding in the Big Apple? You just might be booking your flights to NYC after seeing Charlie and Marie's intimate wedding at Manhattan City Hall.
Here's what photographer Jocelyn Voo from Everly Studios had to say about the l'il wedding:
Chuck and Marie wanted their NYC elopement to be a day for themselves: a simple ceremony, intimate vows against a bold city backdrop, and then a family dinner at one of their favorite restaurants.
We started the day in Hoboken shooting along the waterfront with their dog, then jetted to City Hall for a quick ceremony. Their formal "I dos" said, the pair made a pit stop at The Beekman for a celebratory drink (because really, is there a better time for a cocktail?) and then walked over to Brooklyn Bridge Park for their real vows. This, quite possibly, was one of my favorite moments. With the Manhattan skyline in the distance and East River lapping at their toes, Chuck and Marie took the time to recite their own vows to each other, living out the moment even as raindrops began to fall. It was a day with lots of mileage covered and lots of laughs had.
A big thanks to Jocelyn for sharing this gorgeous intimate wedding with us!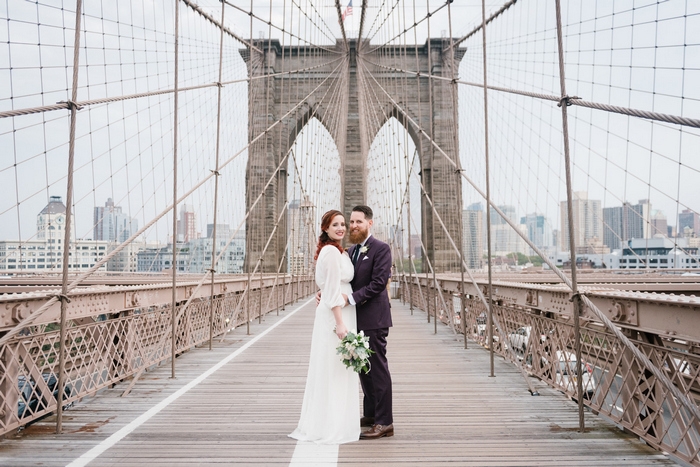 Marie, 32 & Charles
Location: NYC
Wedding Date: October 4, 2018
Number of Guests: Ceremony was just us. Immediate family (parents and siblings) joined us for dinner bringing the total number of people around the dinner table to 14.
Wedding Ceremony Location: Manhattan Marriage Bureau (City Hall)
Wedding Reception Location: Loring Place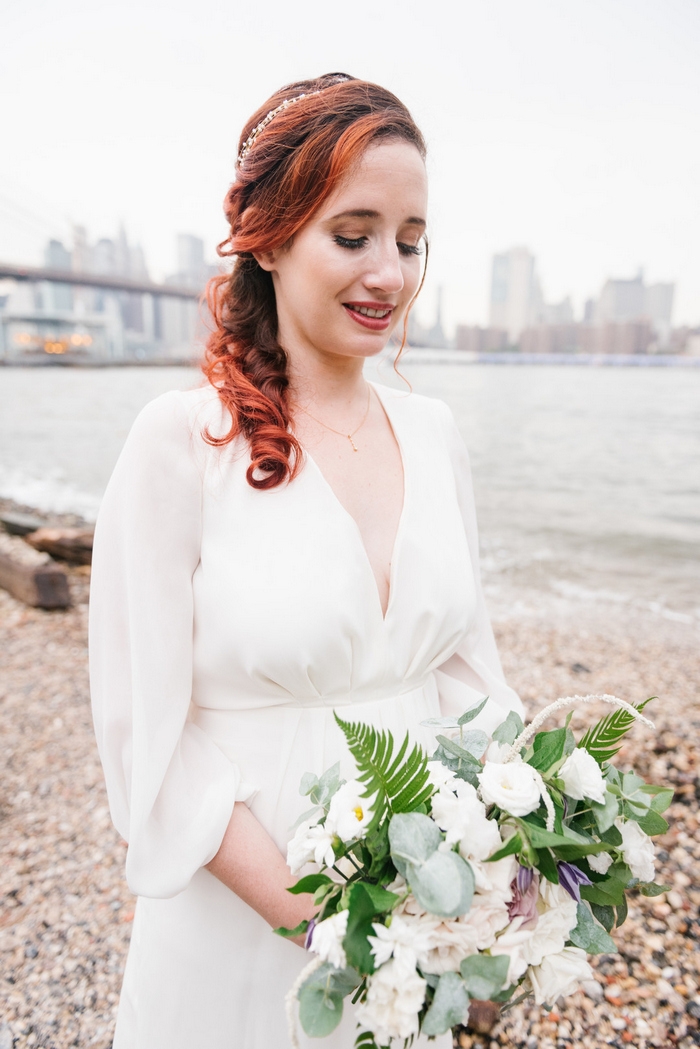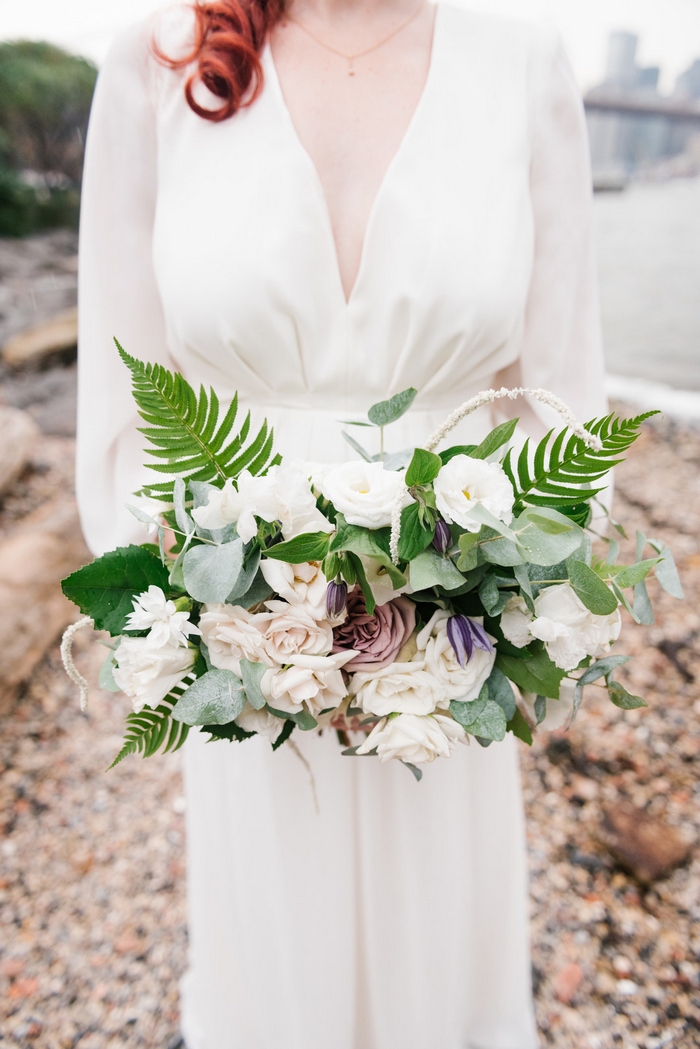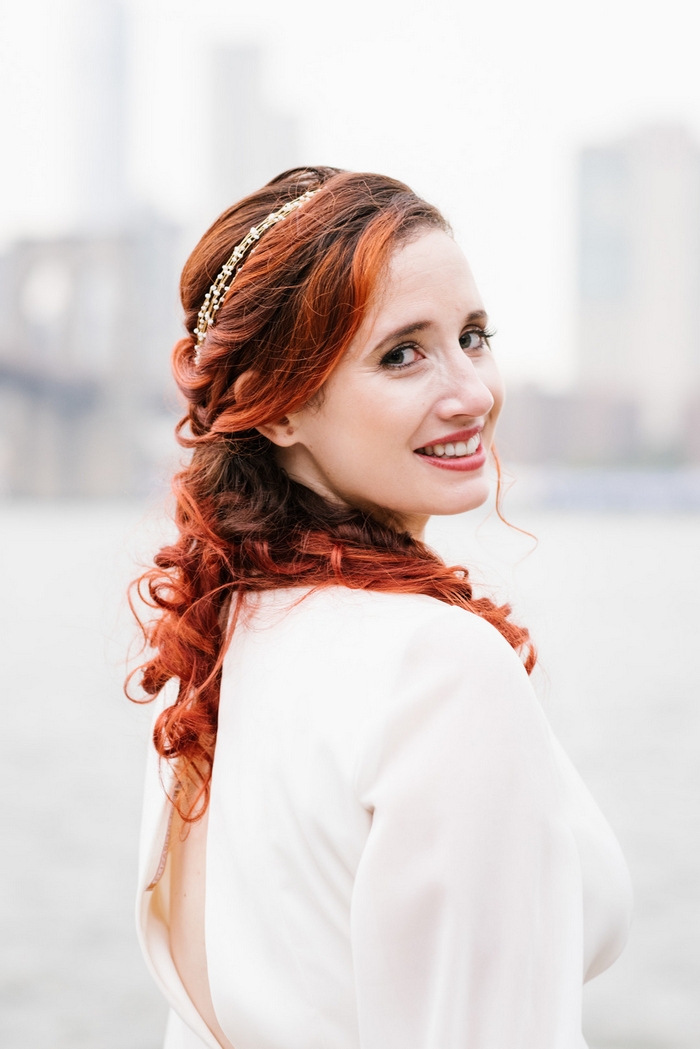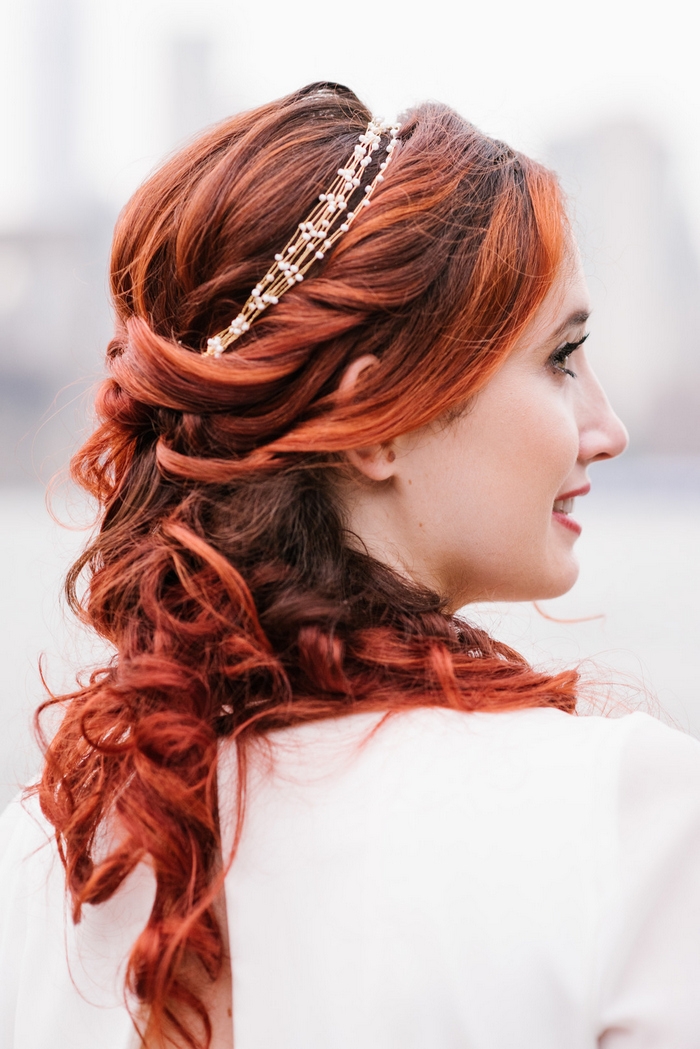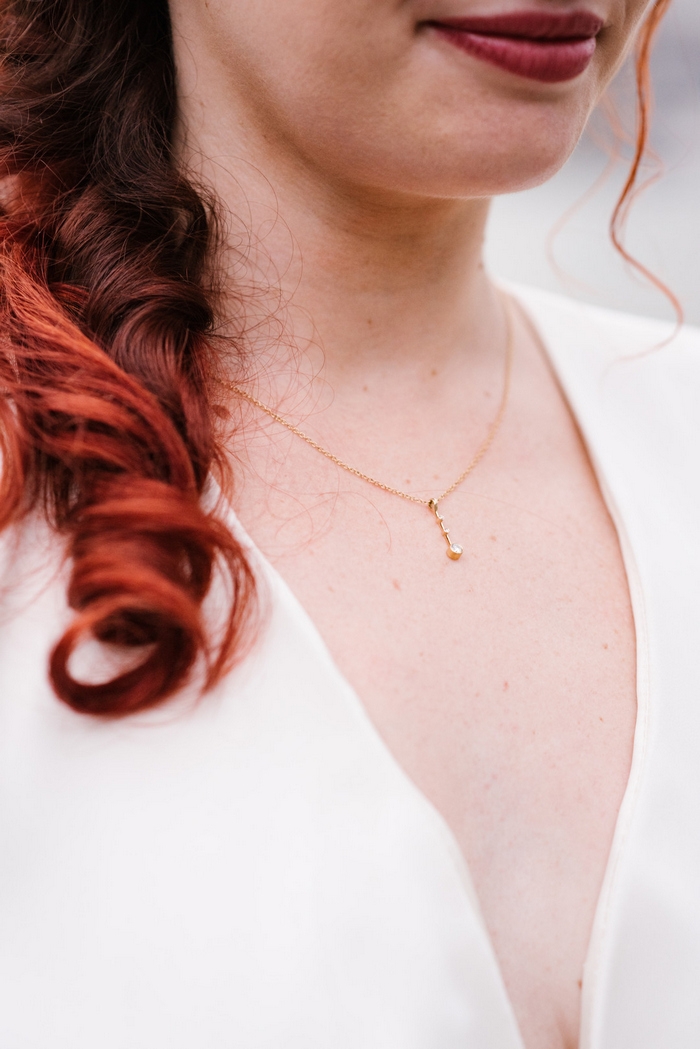 Why did you have an intimate wedding?
It was an easy decision for us, and something we discussed before even getting engaged. We both love going to weddings, and will probably even be the last ones at your after-party, but neither of us could get excited about the idea of planning a traditional wedding. We wanted to do things our way so that nothing ever felt like a chore.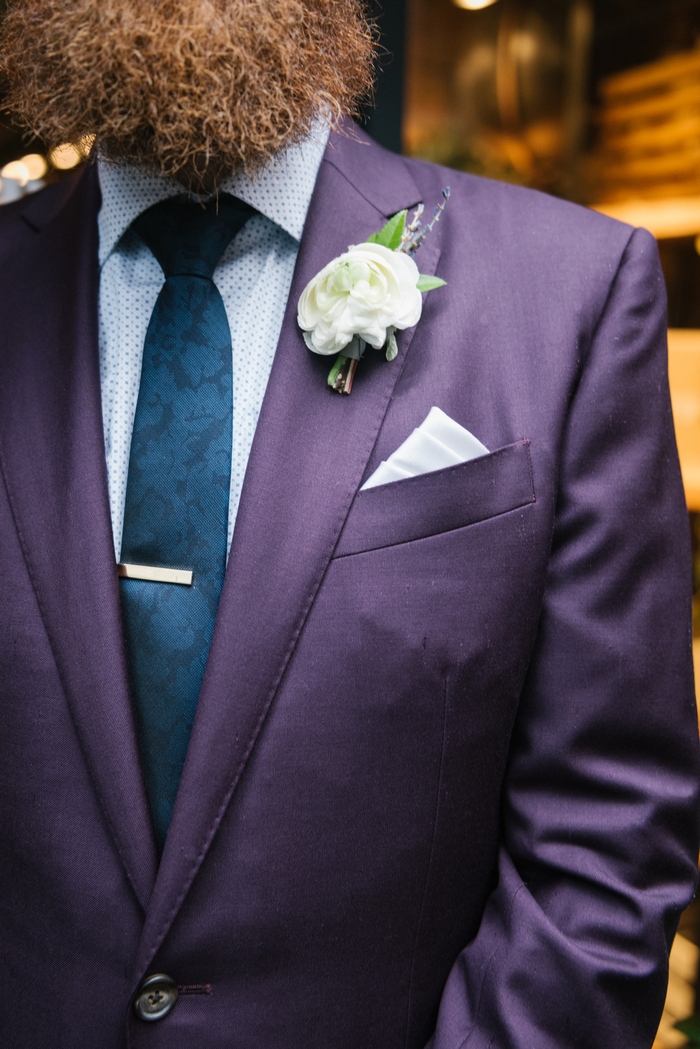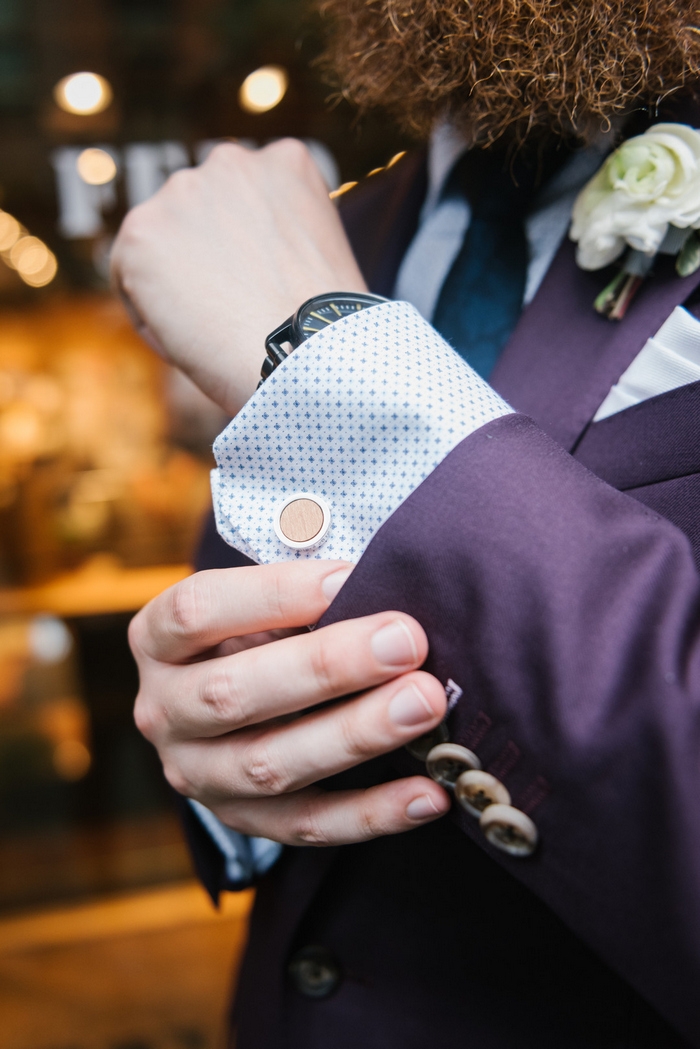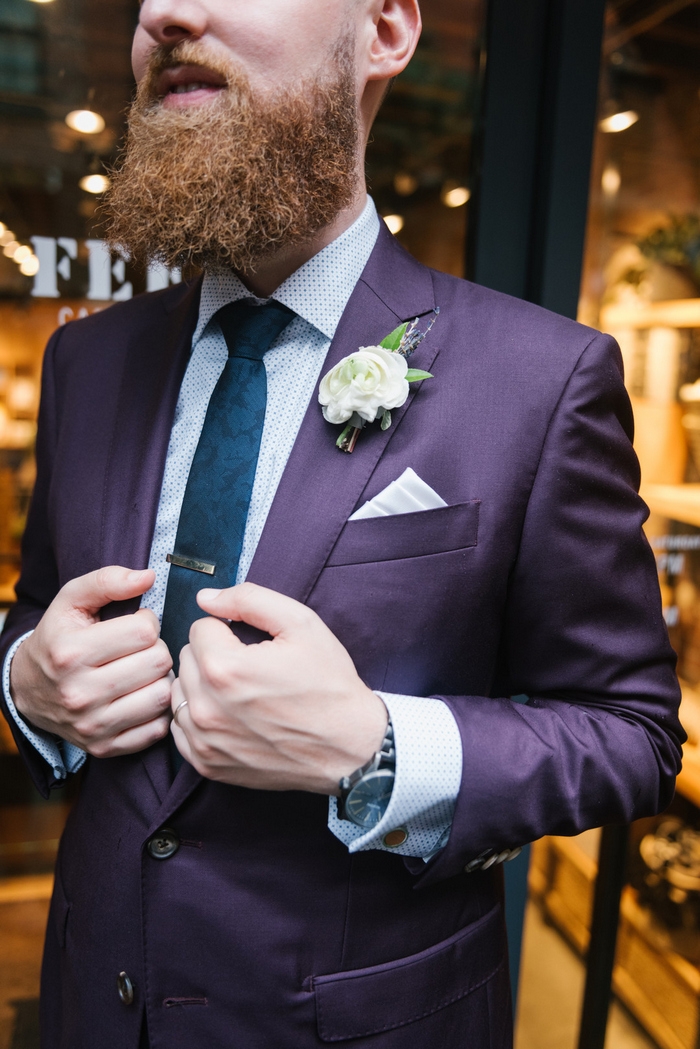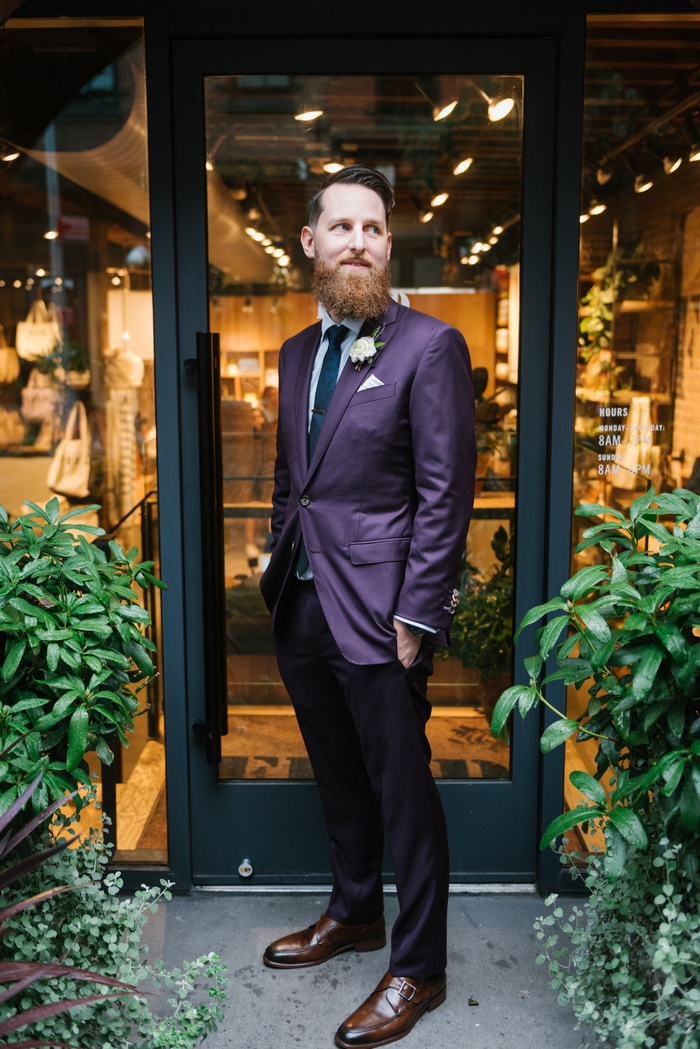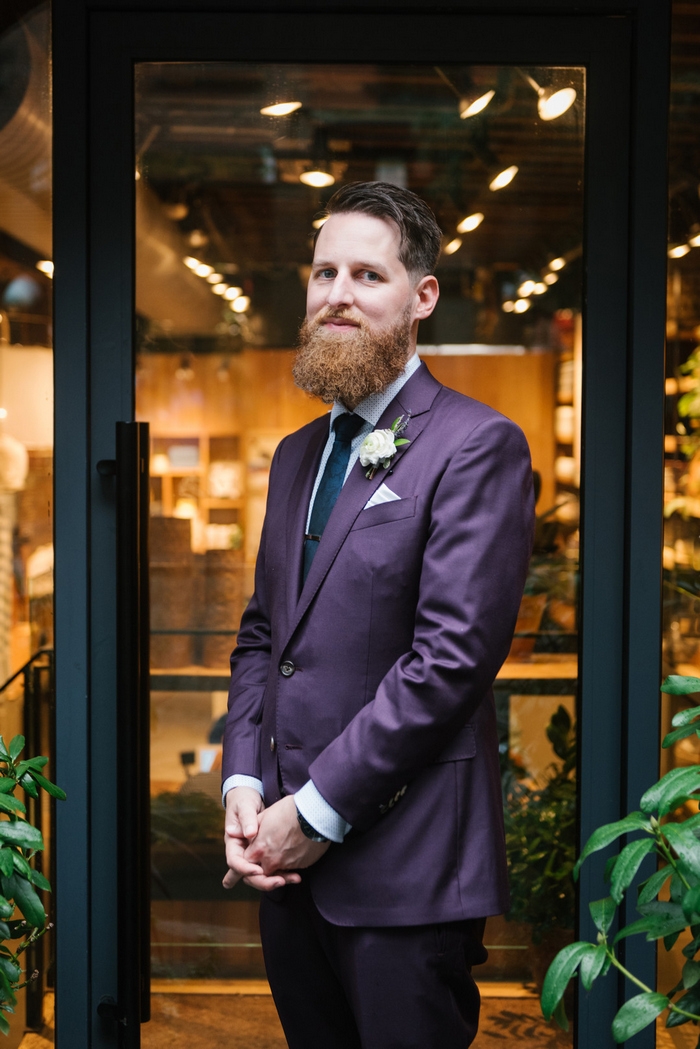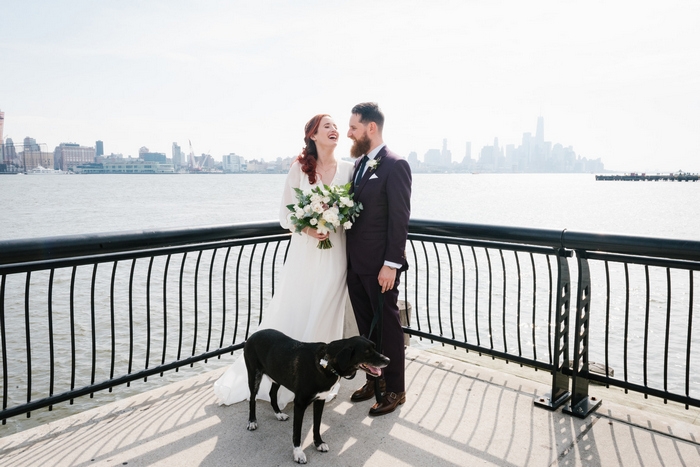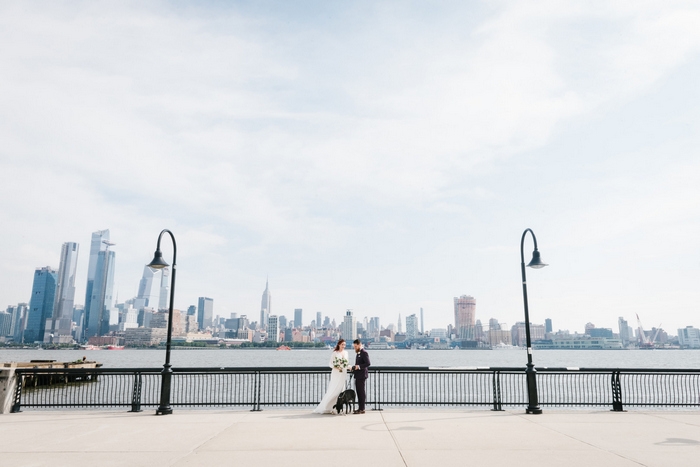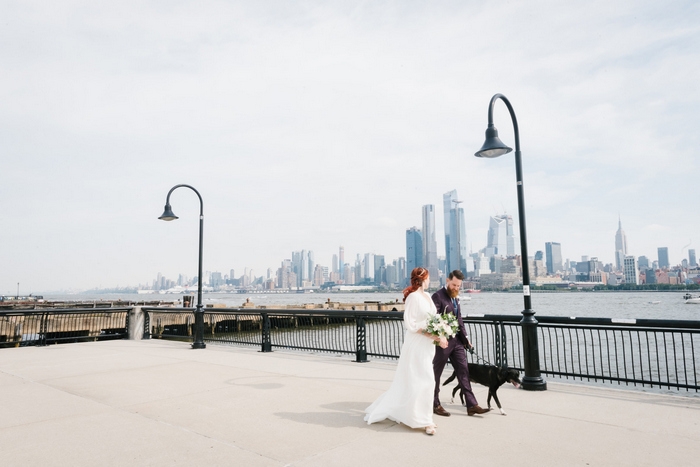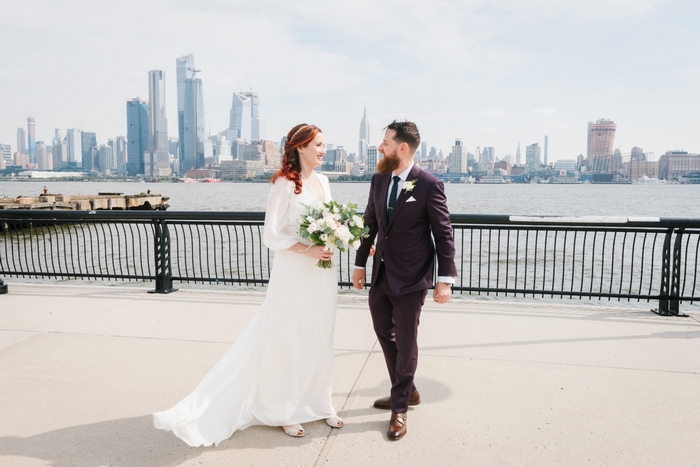 What are some the challenges that you faced planning an intimate wedding?
We love our friends so much, so it was really hard to basically say to people "We're getting married – and you're not coming!" Thankfully, all of our friends and family are amazingly supportive and loved how "us" our wedding day plan was.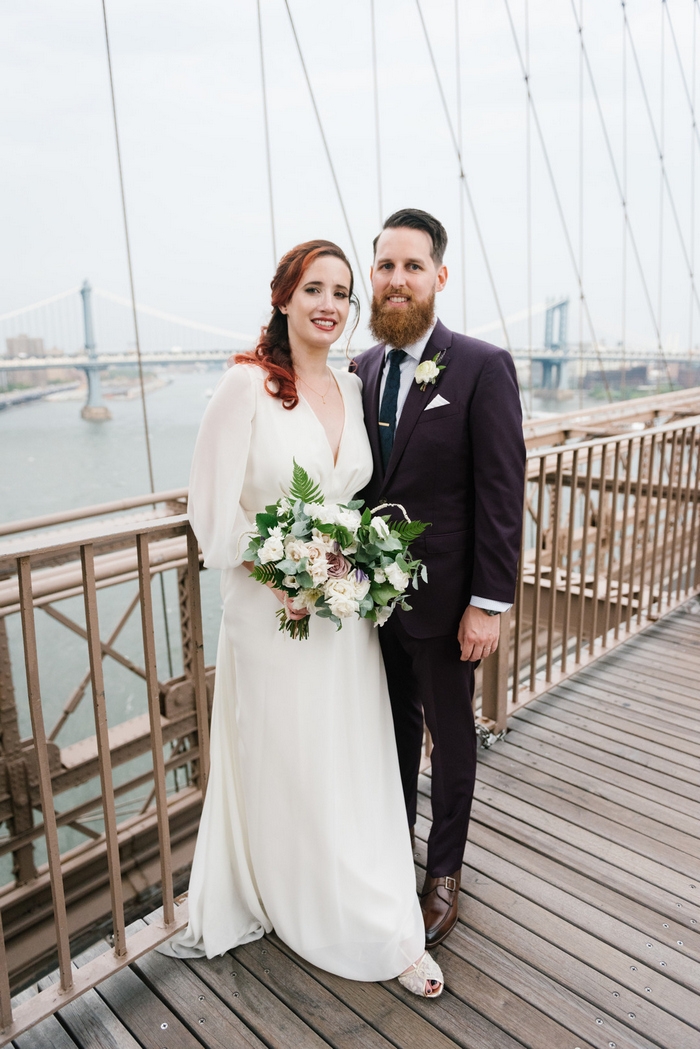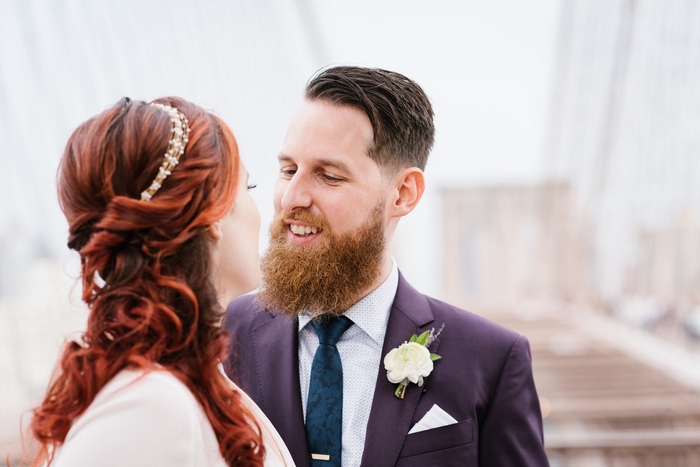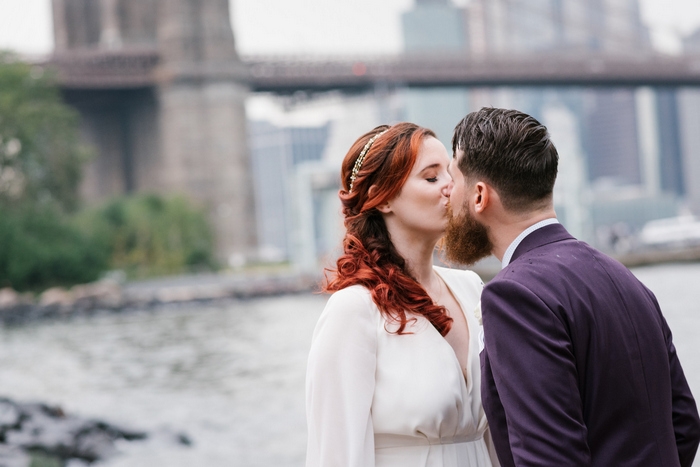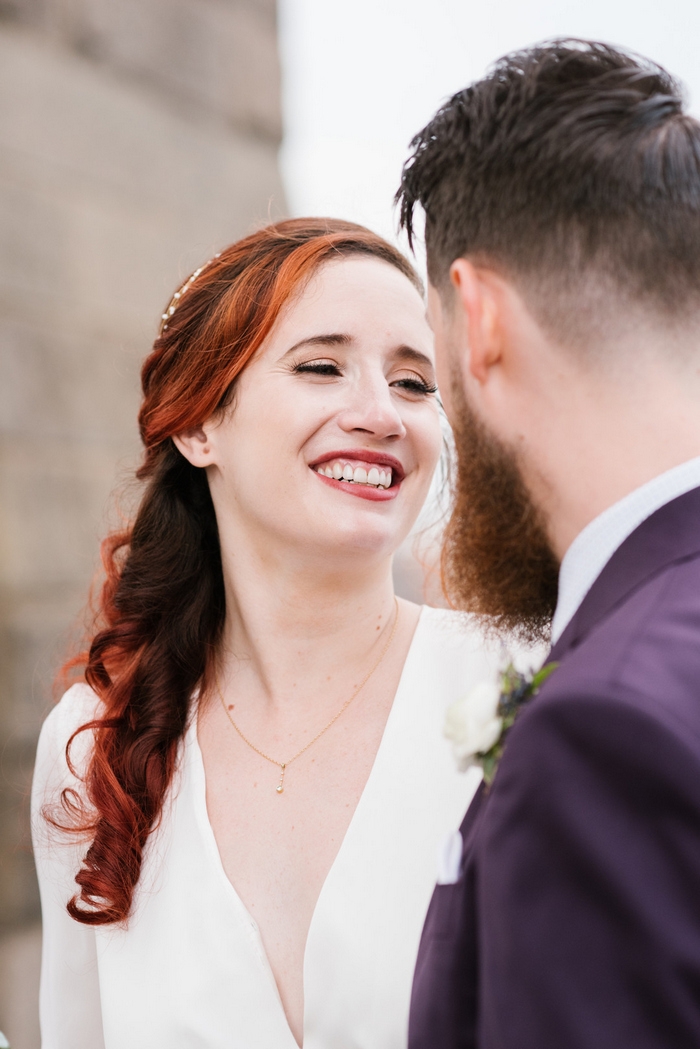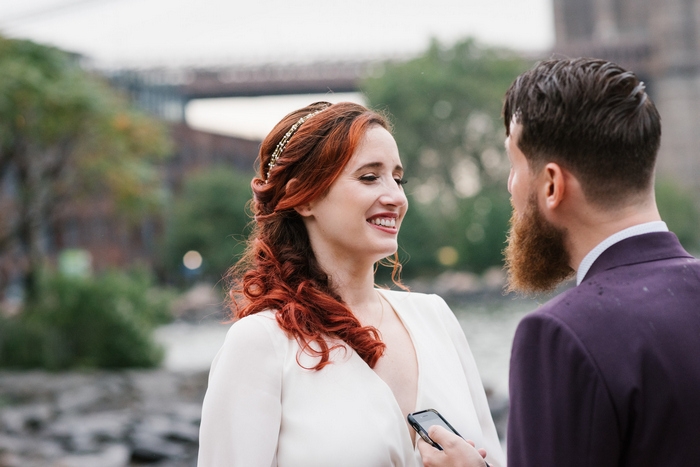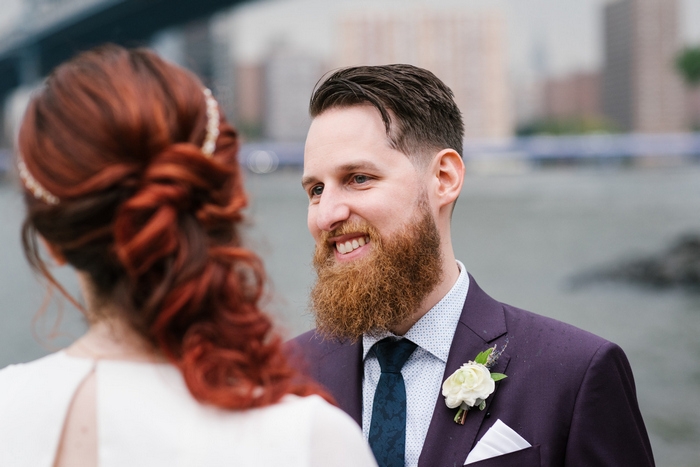 Was it difficult to pare down the guest list?
We narrowed it down to just immediate family – that was the best solution for us. We realized how quickly "just a few friends" turns into 50 people or more.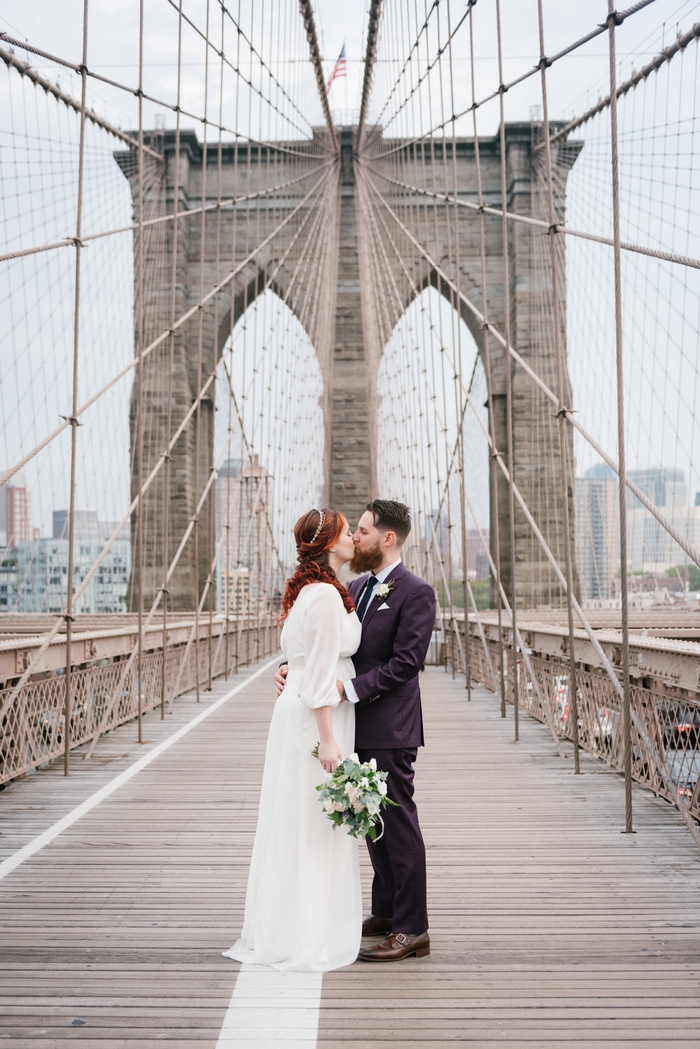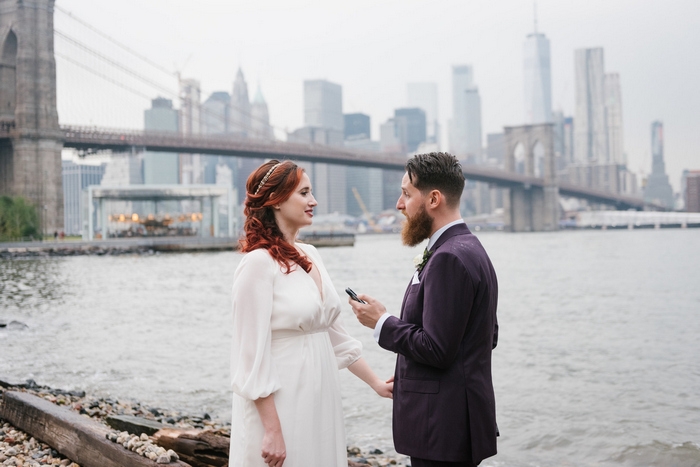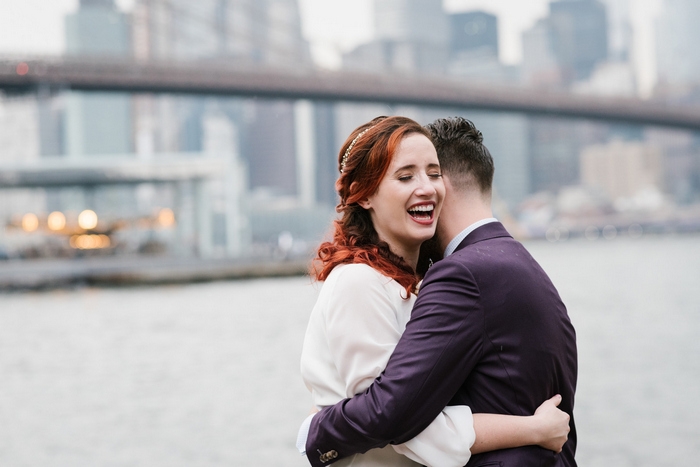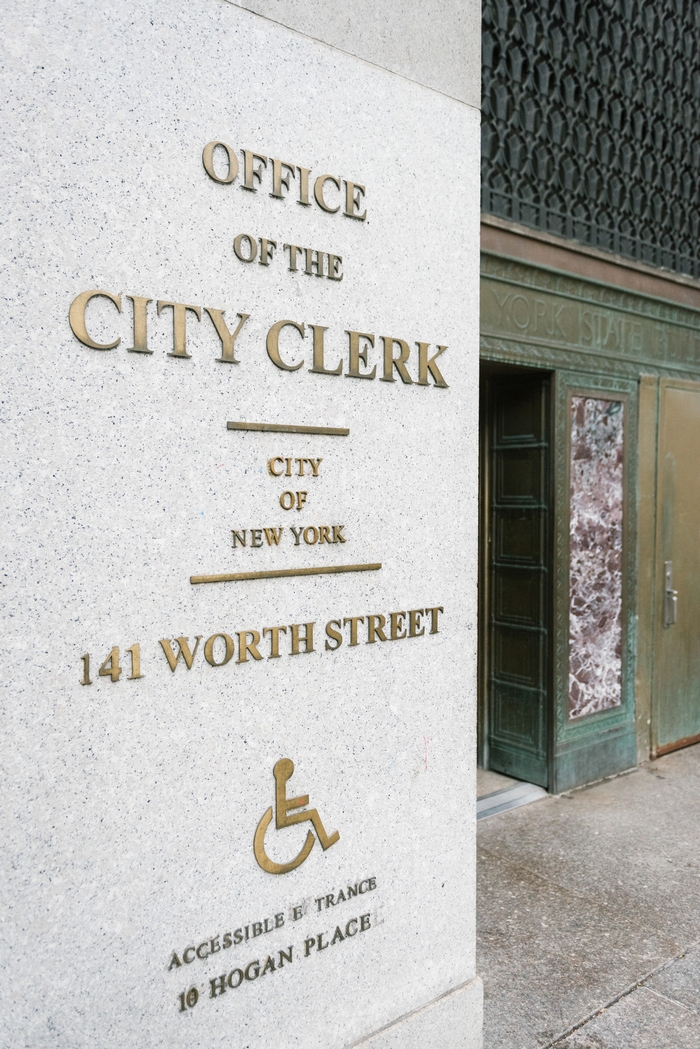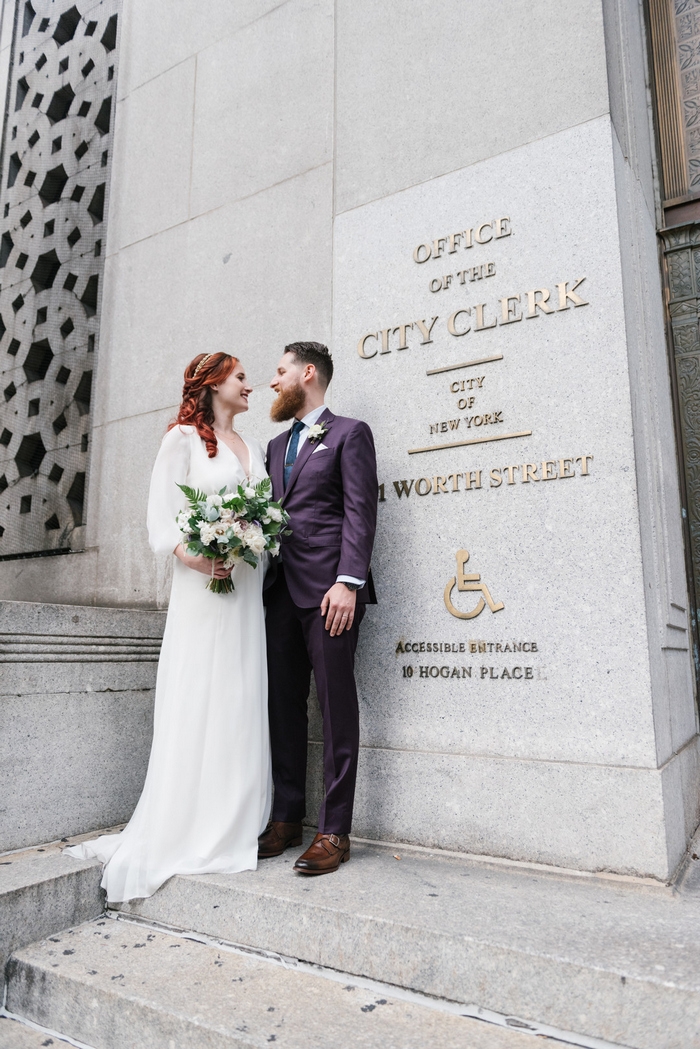 Did you have any 'issues' with the small guest list from friends and family? If so, how did you address them?
No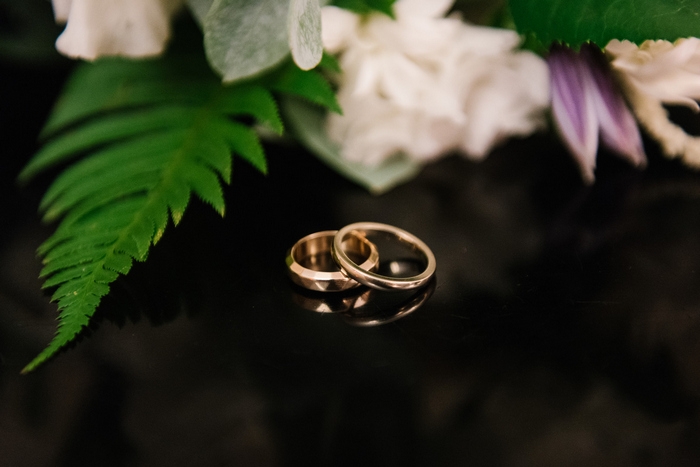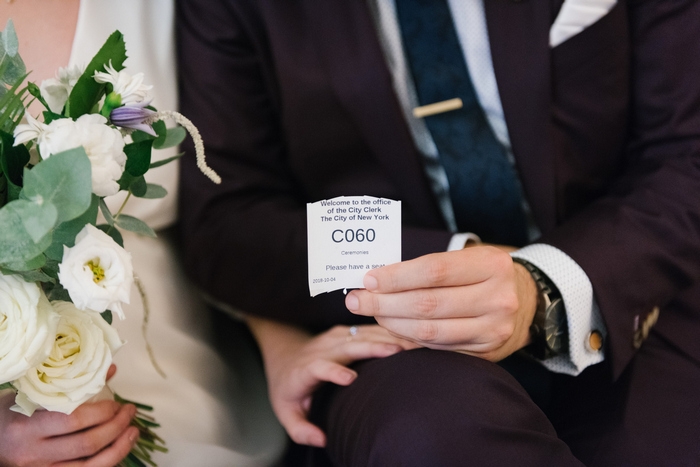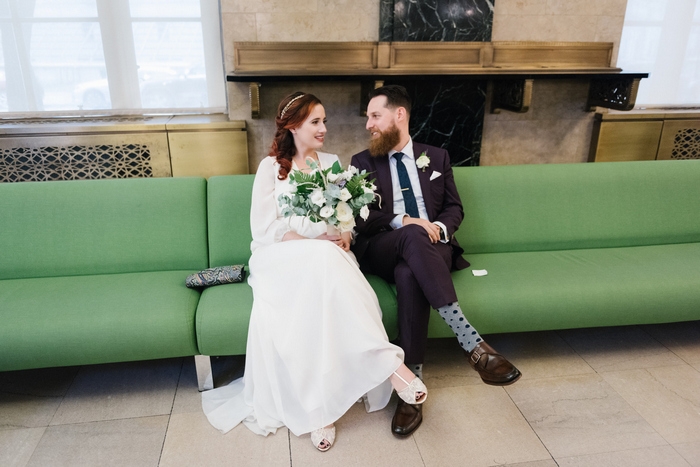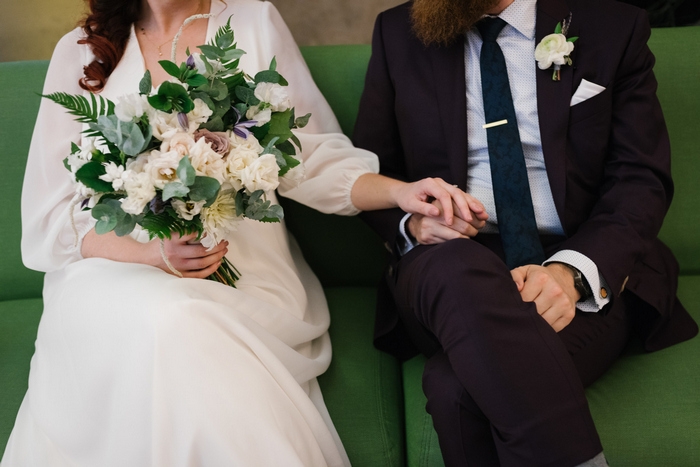 What were the highlights of the ceremony?
The idea of just the two of us, an officiant and a photographer was intimate and romantic. The ceremony was short and sweet – added bonus: our officiant was named Angel!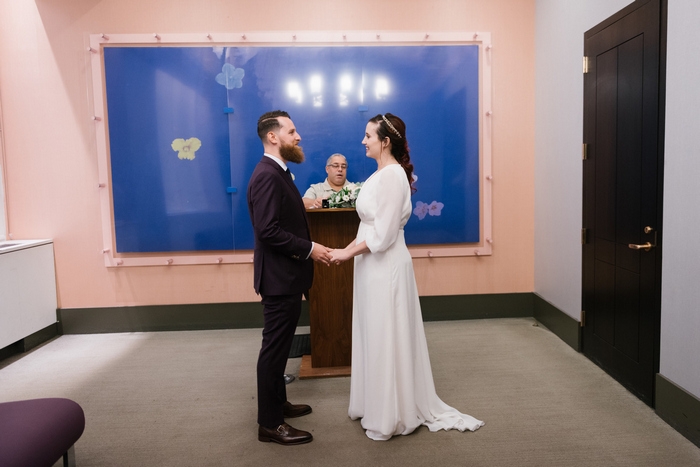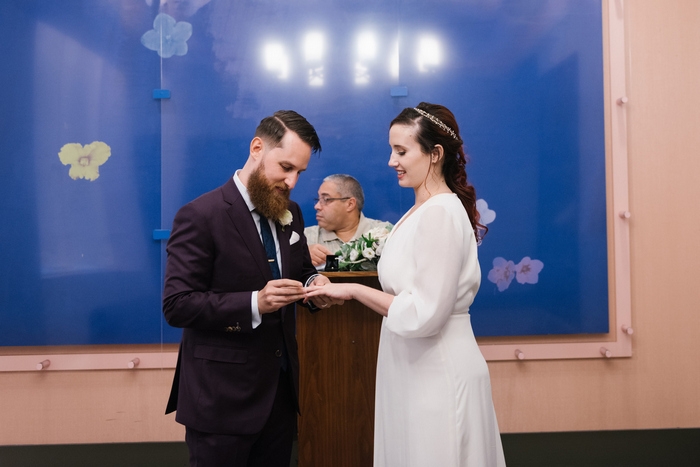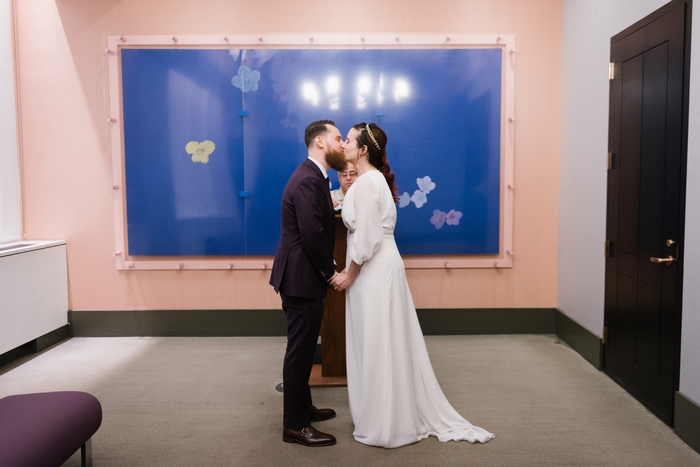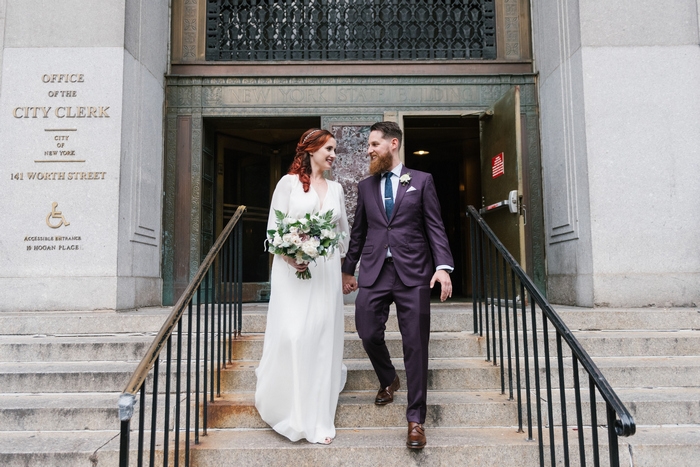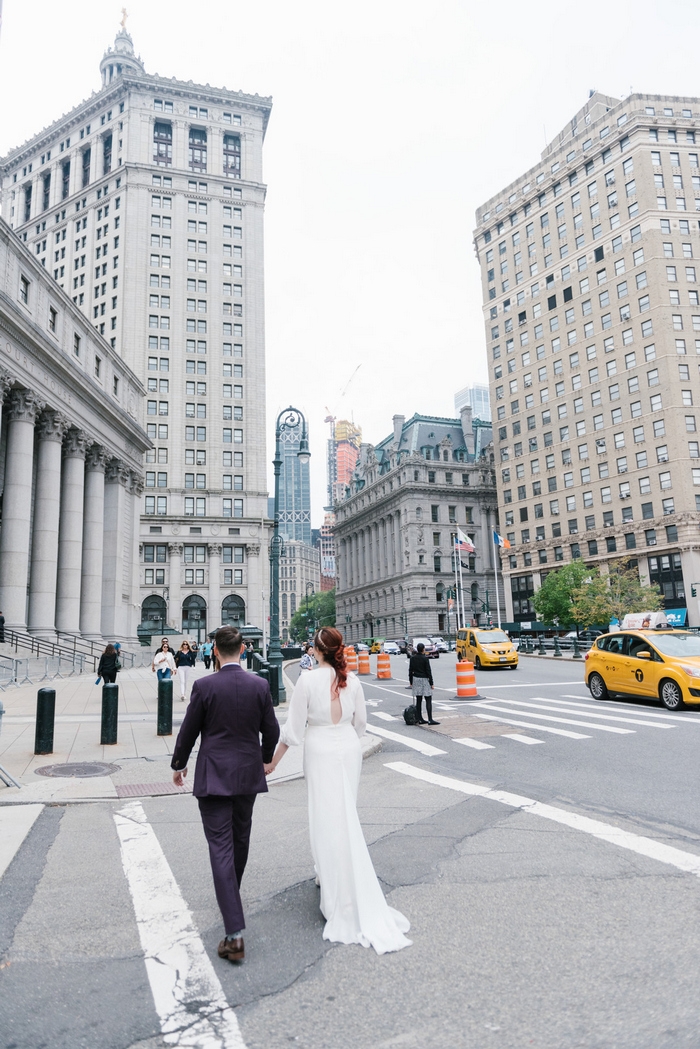 What were the highlights of the reception?
We had some time to ourselves after the ceremony to grab a bite and a cocktail before the reception, which made it even more exciting to see our family once we arrived at the restaurant. Loring Place went above and beyond at the reception, the food was amazing and the service was perfect. We didn't have to worry about a thing during dinner and were able enjoy our evening the best way we know how: eating, drinking and laughing with family.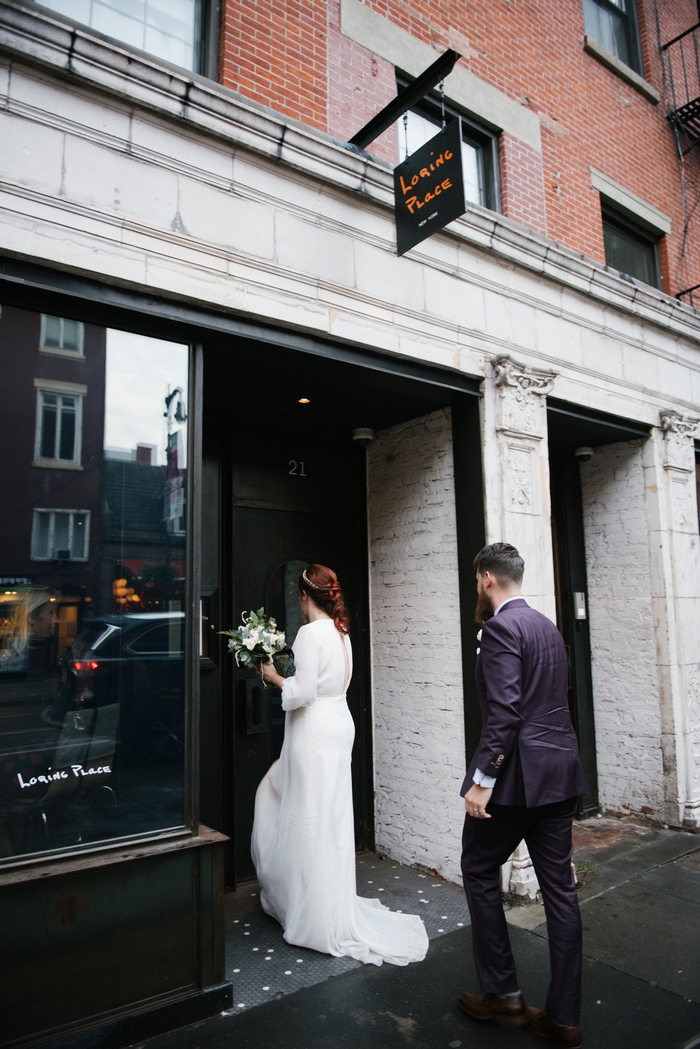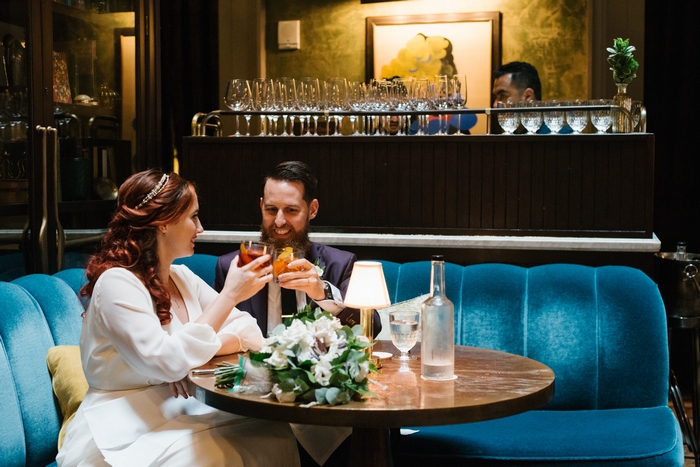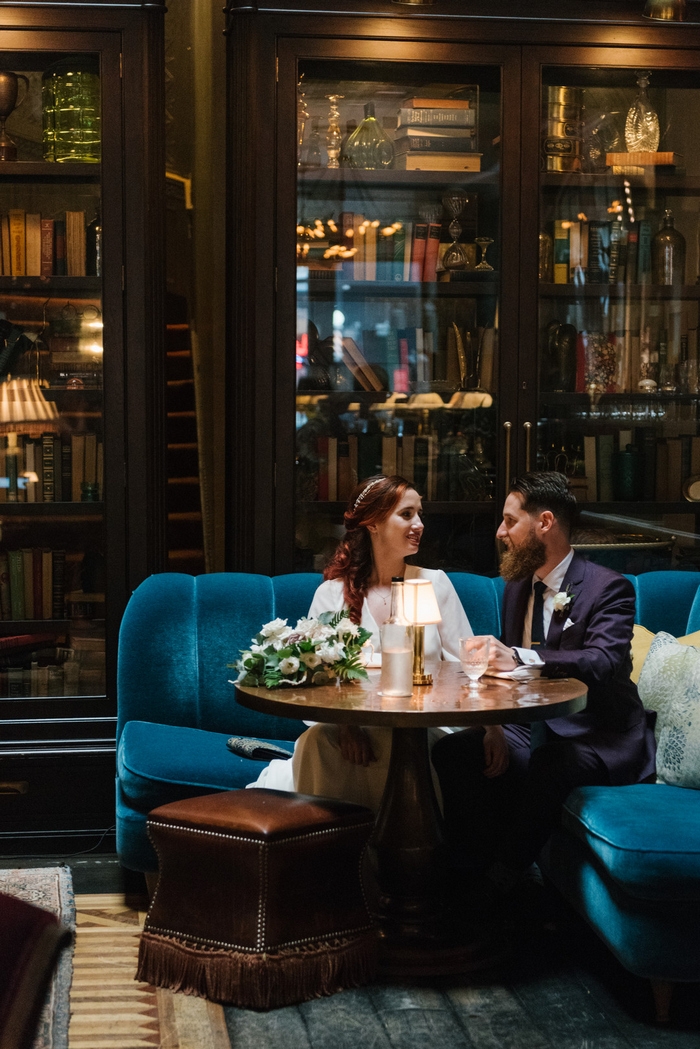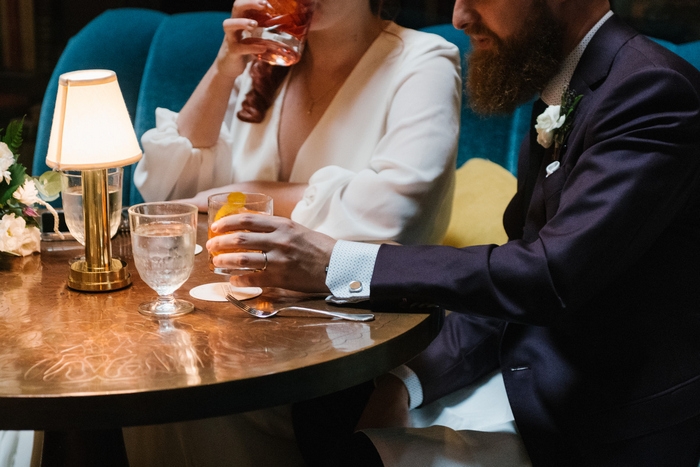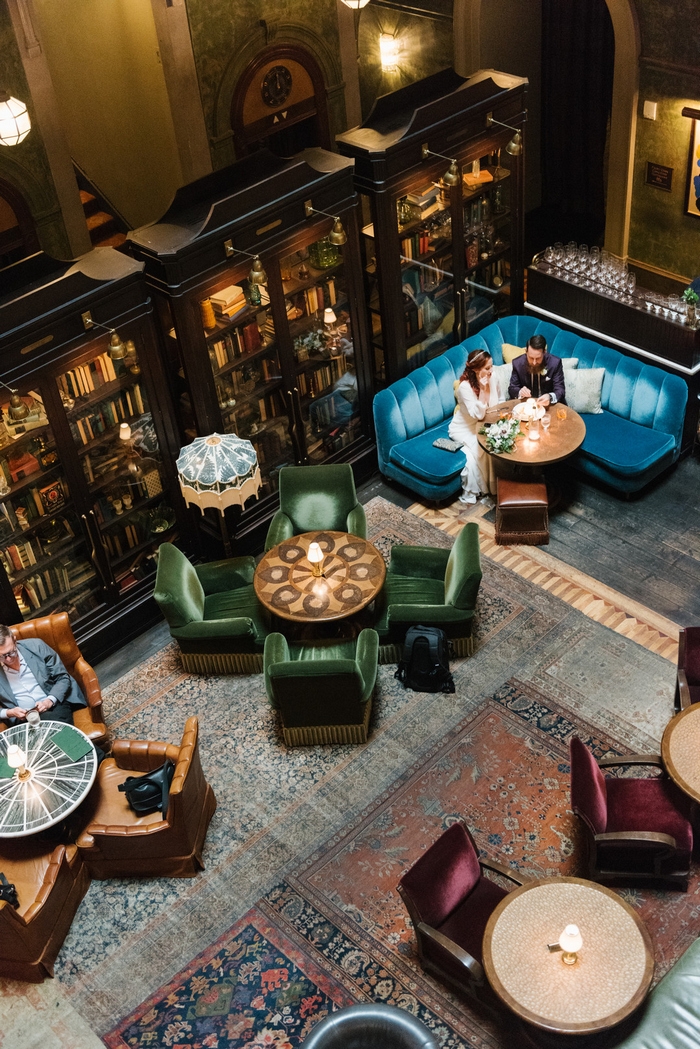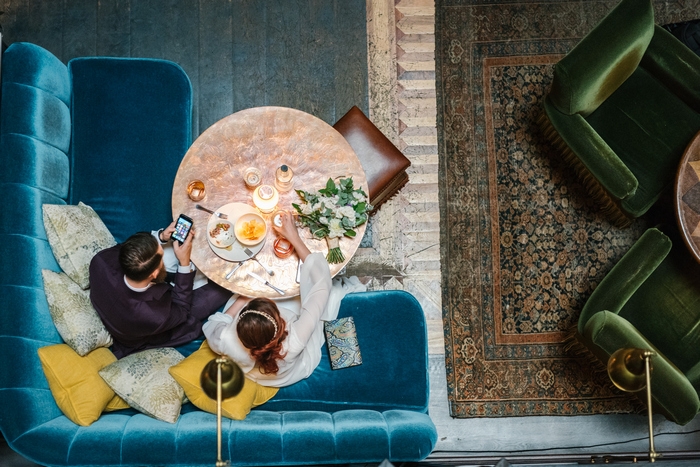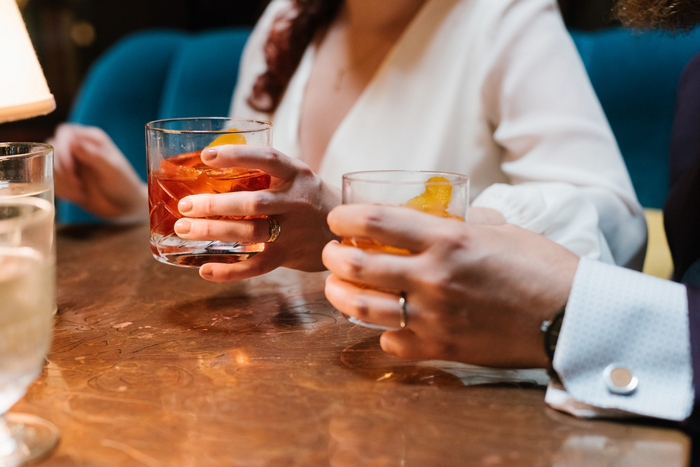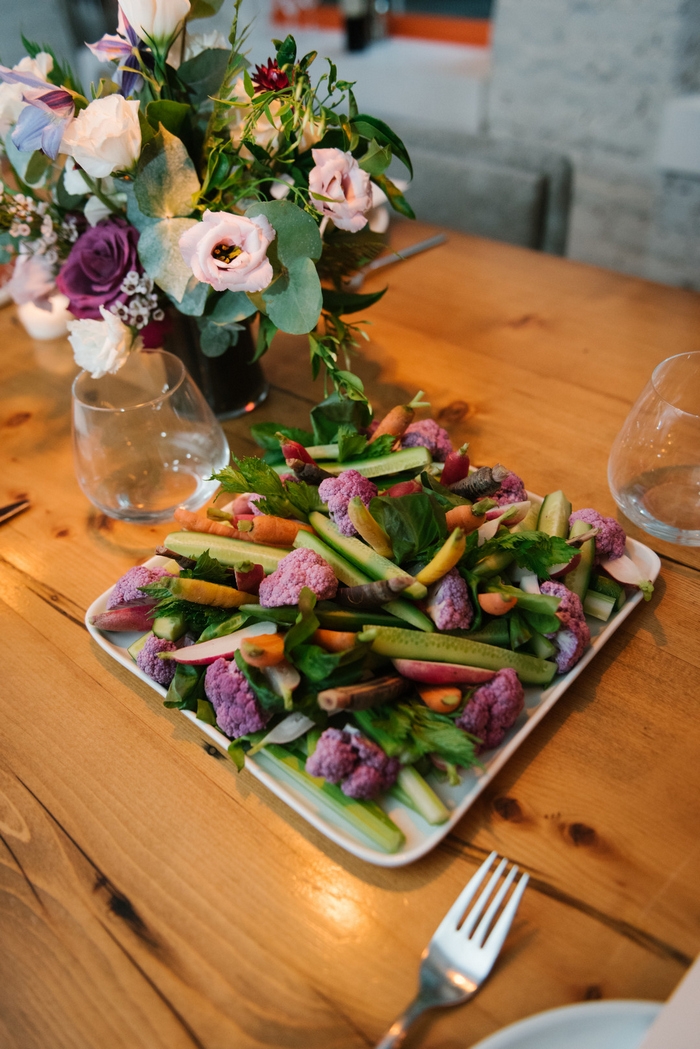 What was the best thing about having an intimate wedding?
We had the best day – it was great to be able to focus on each other without distraction. The entire process was pretty stress free, which was exactly our intention.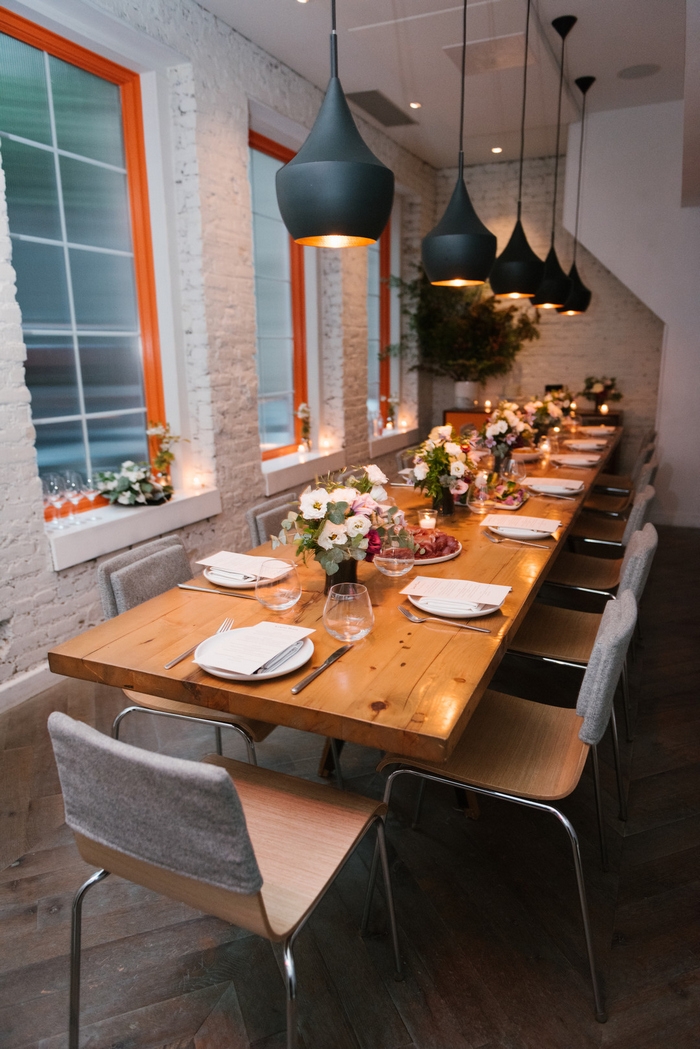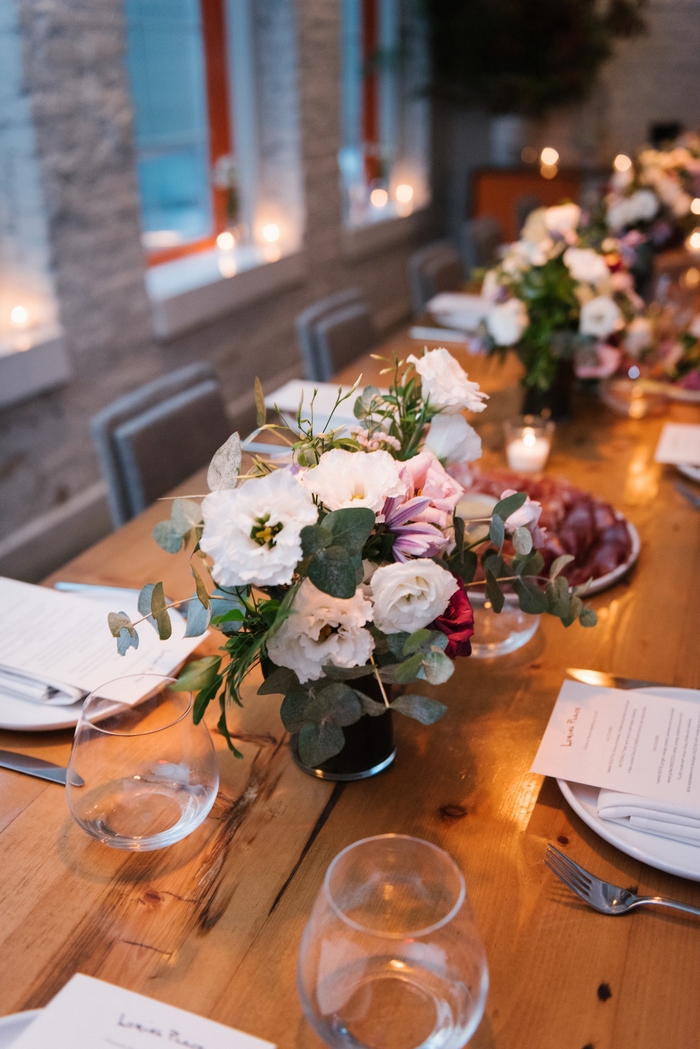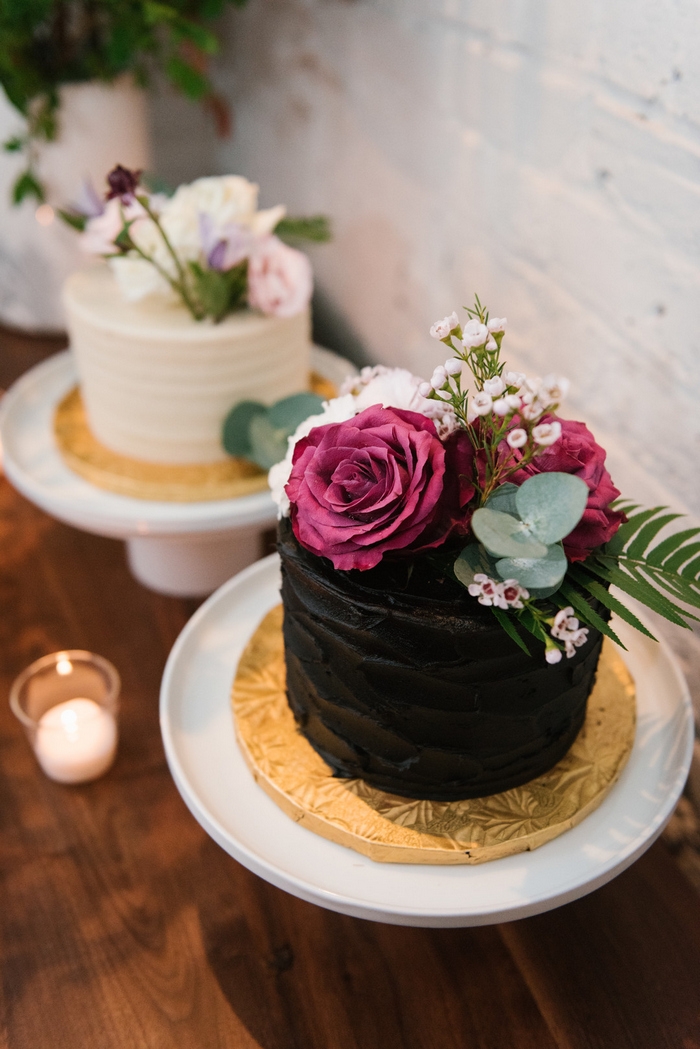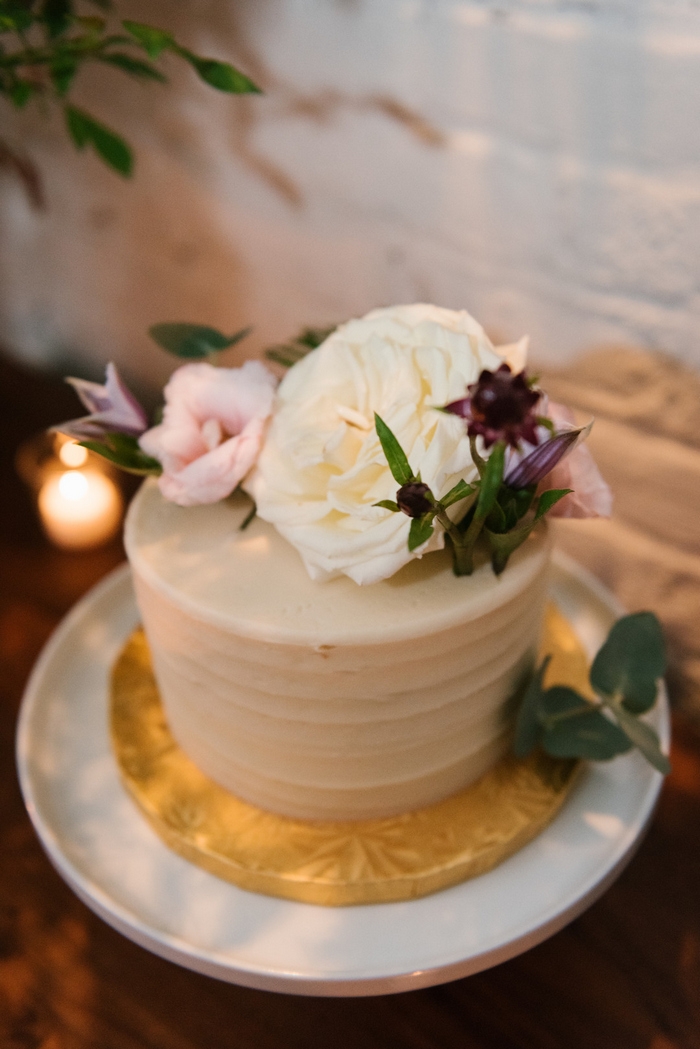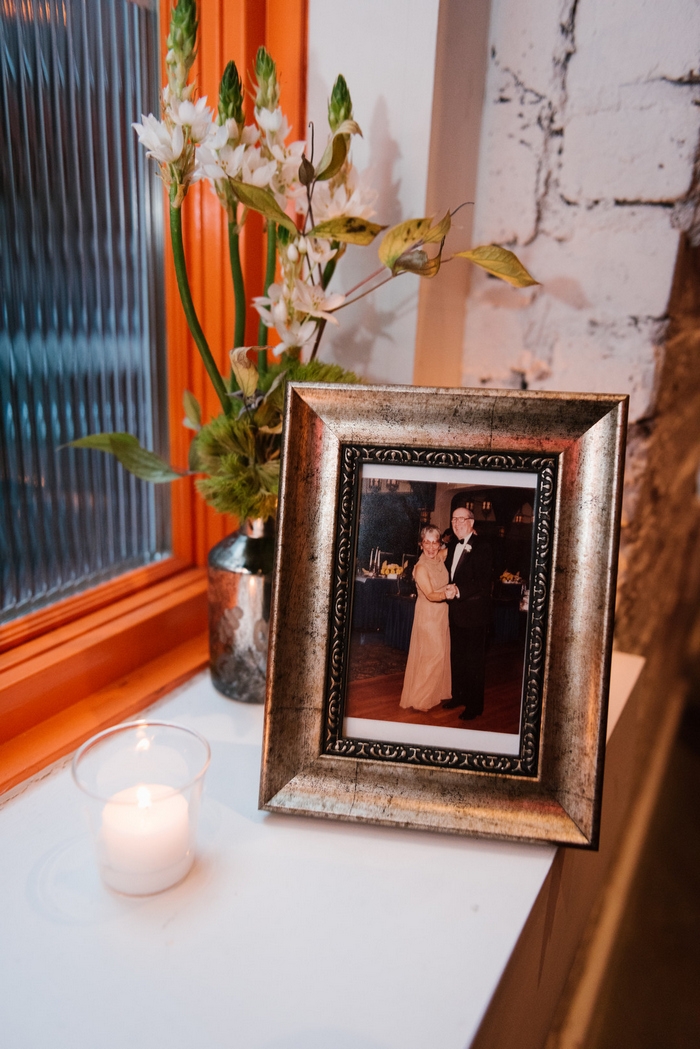 What advice do you have for couples who are considering an intimate wedding?
Be true to what you want to do. Big wedding or small, follow your instinct, you won't be disappointed.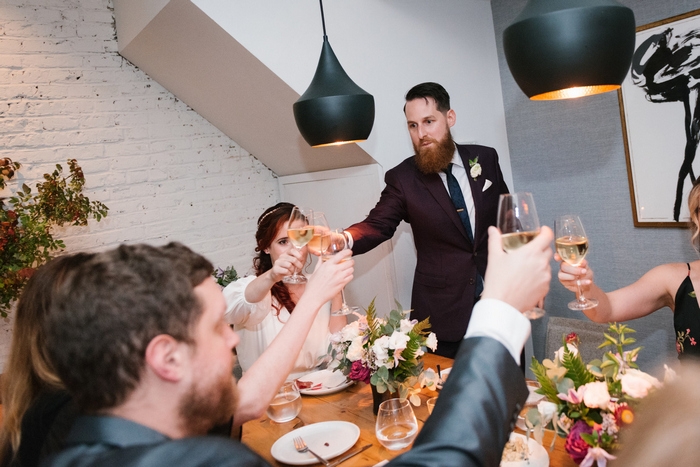 Vendors:
Photographer: Everly Studios
Ceremony Location: Manhattan Marriage Bureau
Reception Location:Loring Place
Apparel:Johnston & Murphy
Apparel:The Tie Bar
Tuxedo and Mens Attire:Hall Madden
Shoes:Bella Belle Shoes
Dress Designer: Elizabeth Dye
Jewelry:Erie Basin
Cake Designer:Ovenly
Floral Designer: Designs by Ahn (DBA)
Makeup Artist: Miss Harlequin Makeup & Hair