What happens when two avid rock climbers decide to get married? They head to one of the first places that they climbed together to say 'I do!'
McKenzi and Matt planned a secret elopement in the Las Vegas desert. Photographer, and dear friend, Kristen from KMH Photography, said the elopement couldn't have been more perfect for the adventurous and nature-loving couple.
"We hiked to a beautiful meadow for their ceremony, and another of McKenzi's close friends performed a touching, intimate ceremony with just the two of them. The sun was setting behind the mountains, glowing light surrounded them, and the only sound was the breeze blowing through the trees," she explains adding that Matt surprised his bride with a handmade wildflower and succulent bouquet, using flowers found in the desert.
After the ceremony, the couple had portraits taken in the desert, followed by some relaxation and craft beer.
"It was another of Matt's surprises – this was the first beer McKenzi bought for him when they lived in Orange County together. I thought it was fitting that the beer was called Mischief, seeing as how they were secretly eloping in the wilderness."
Finally, the couple shared a dusk first dance to "Free/Into the Mystic" by Zac Brown Band.
"This was truly the most romantic, genuine, and laughter filled elopement I've ever had the change to photograph, and it's even more of a treasure because I got to be there with two of my closest friends."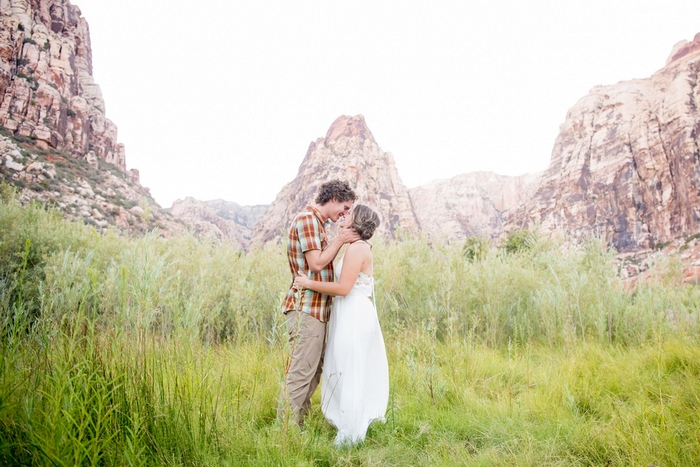 McKenzi, 31 & Matt, 37
Location: Desert, Las Vegas
Wedding Date: August 15, 2016
Number of Guests: 0
Wedding Ceremony Location: Desert, Las Vegas
Wedding Reception Location: Wedding reception is scheduled for April 15, 2017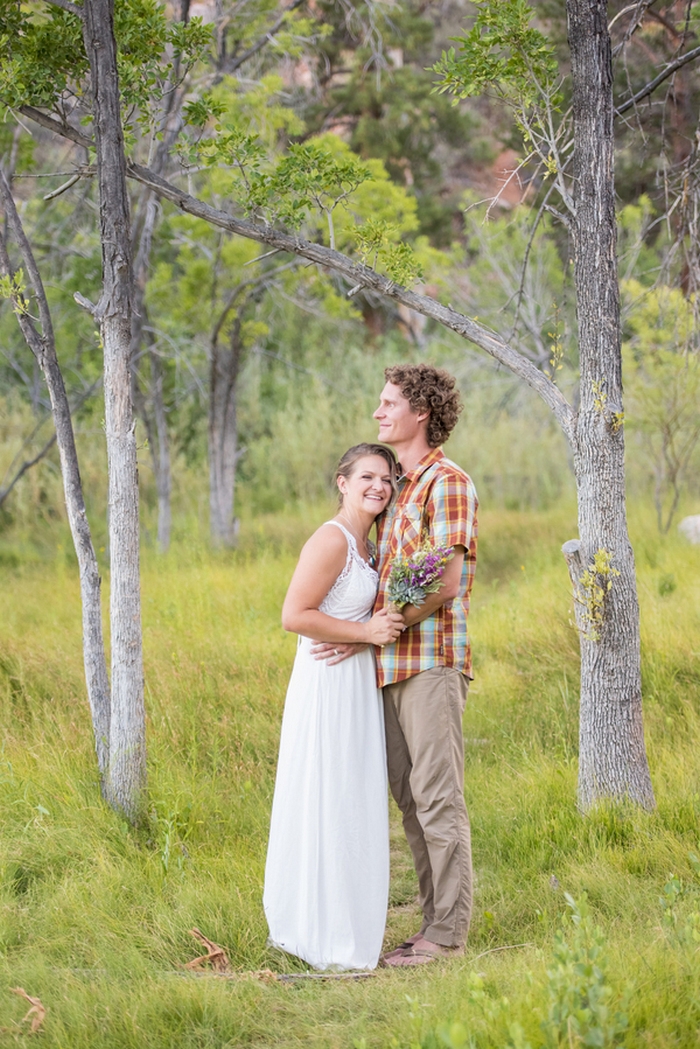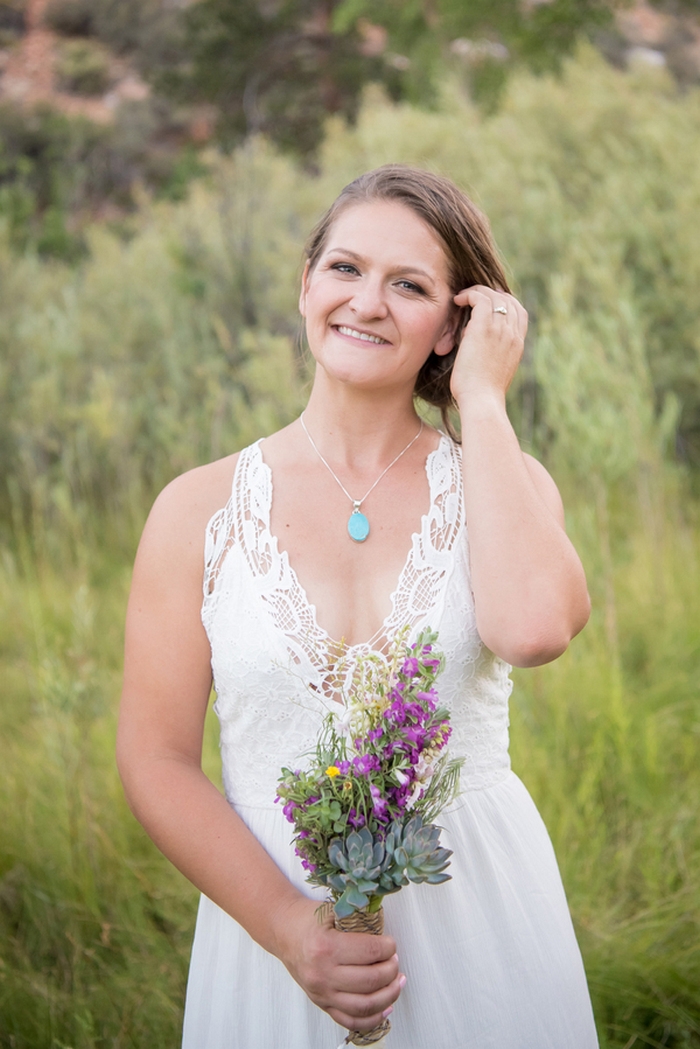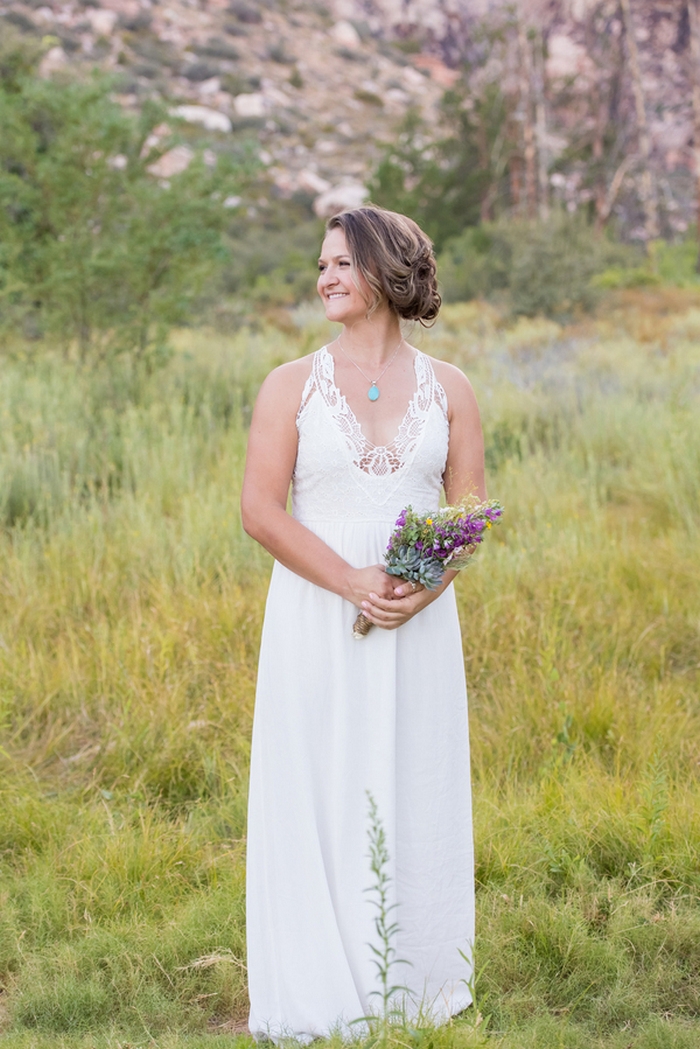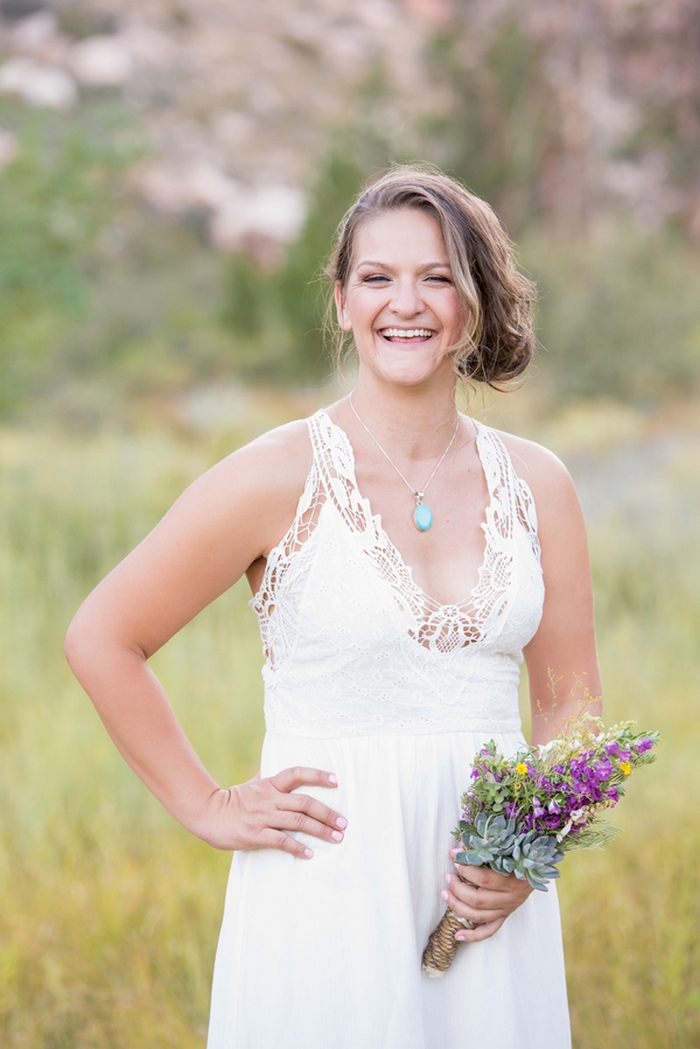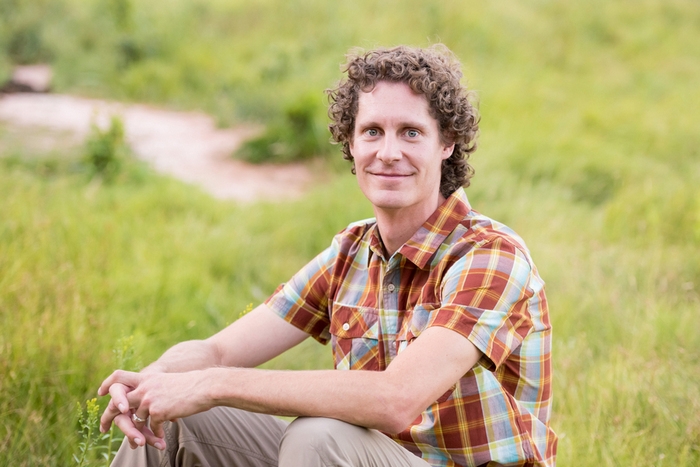 Why did you have an intimate wedding?
I would say we had an intimate wedding because I am in the wedding industry [McKenzi is a photographer and owner of Taylored Photo Memories] primarily and I honestly see things get so crazy for people. Neither of us were interested in a long engagement. Secondly, we have been together for six years already and just kind of wanted to do our own thing. We decided to elope in a sentimental location for us and it was absolutely perfect to share it with our officiant and photographer (who are both my great friends in the wedding industry). We are rock climbers and the location was one of the first places we climbed together in Vegas.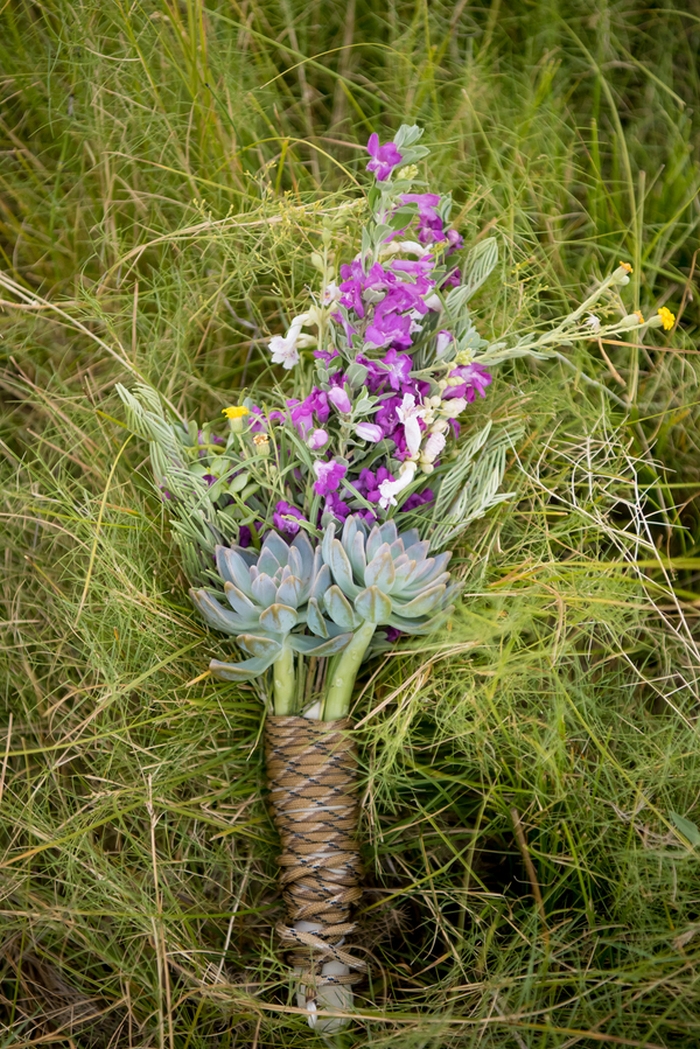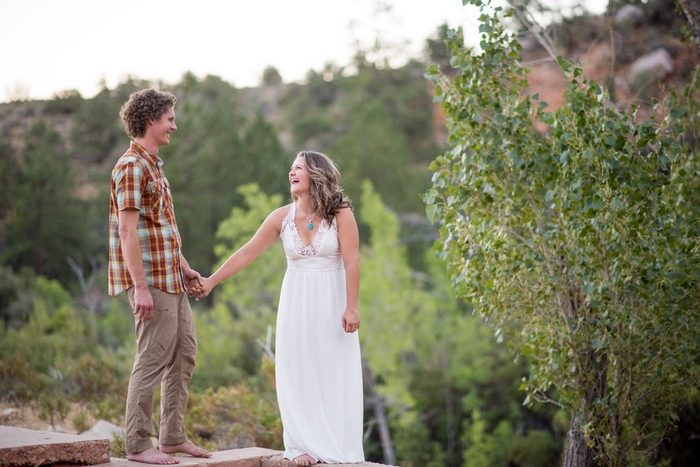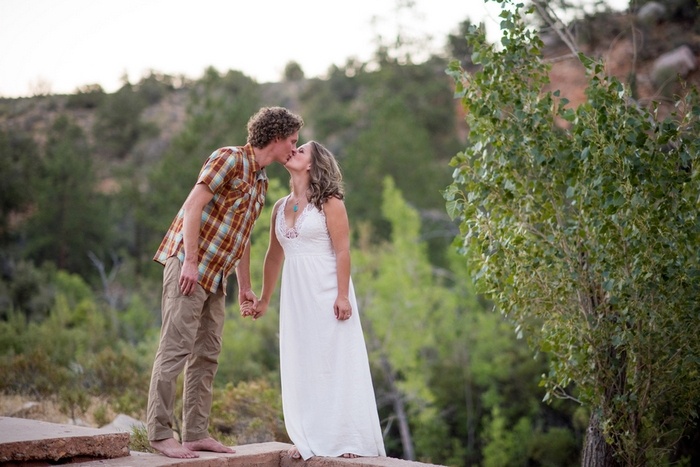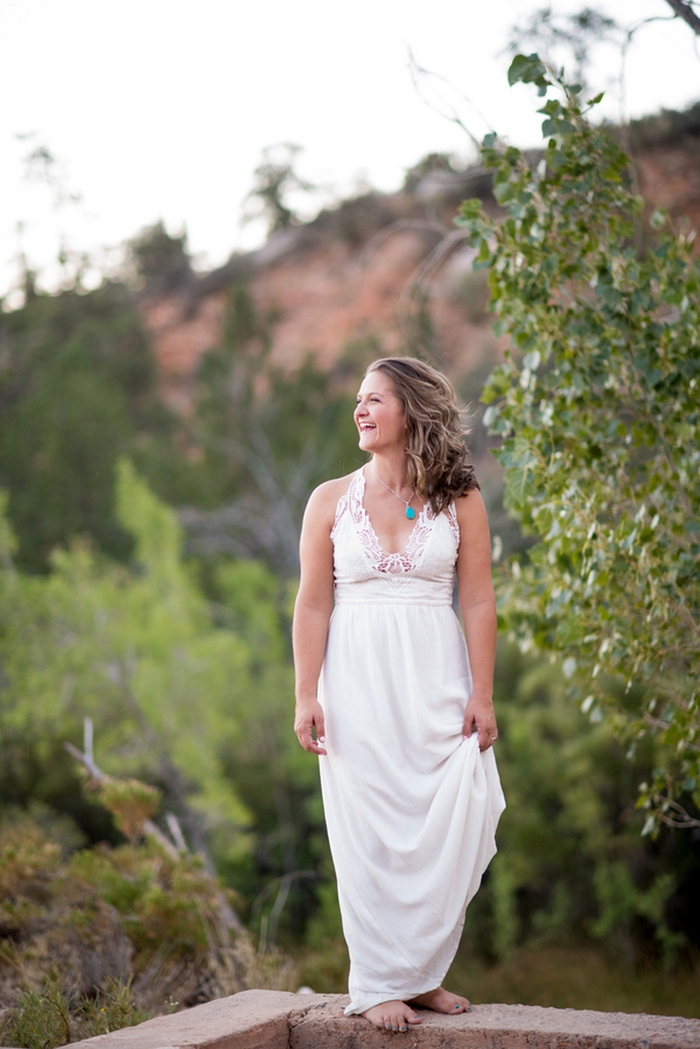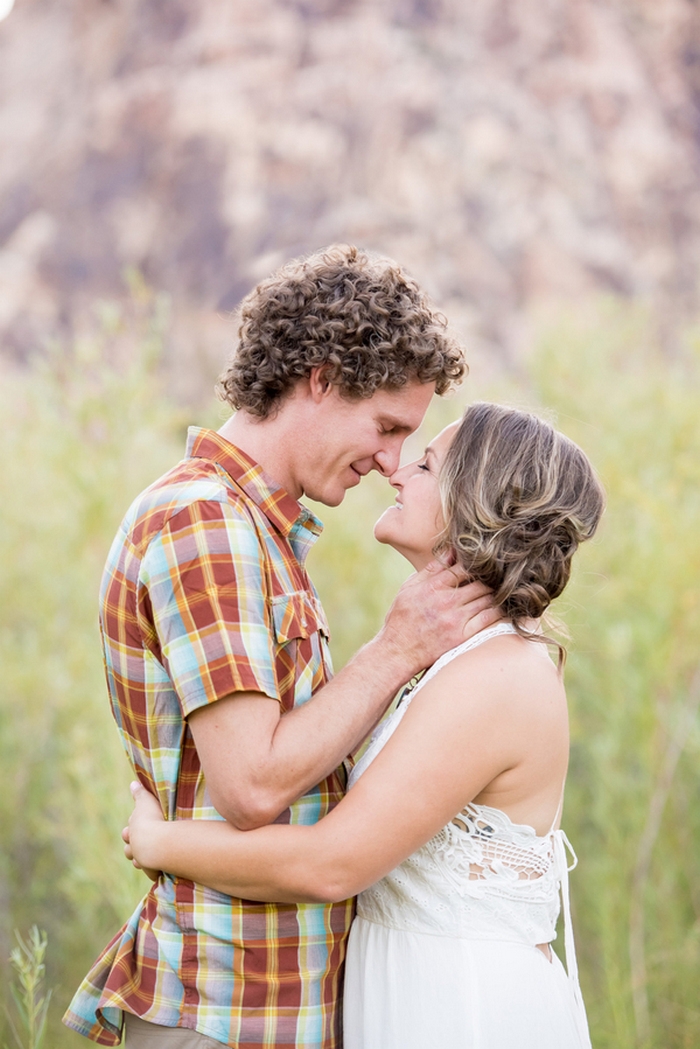 What are some the challenges that you faced planning an intimate wedding?
I think the hardest and most awkward thing for me was the secrecy. And then the hardest thing after that was telling people. People have a wide variety of reactions and some are more stunned, some are ecstatic, some are pissed. I think it's important to know how you plan to tell people after the fact and be prepared for a wide variety of reactions. In the end, everyone was excited for us, but people do feel a little left out.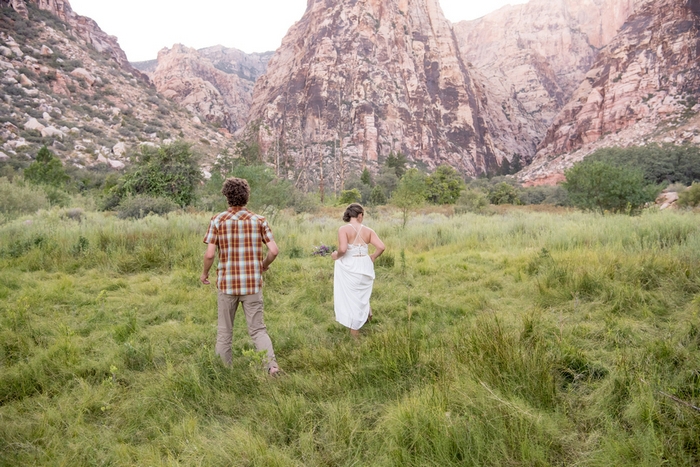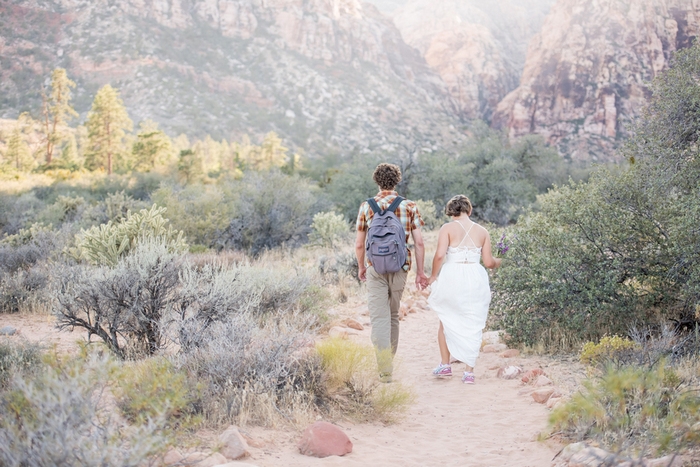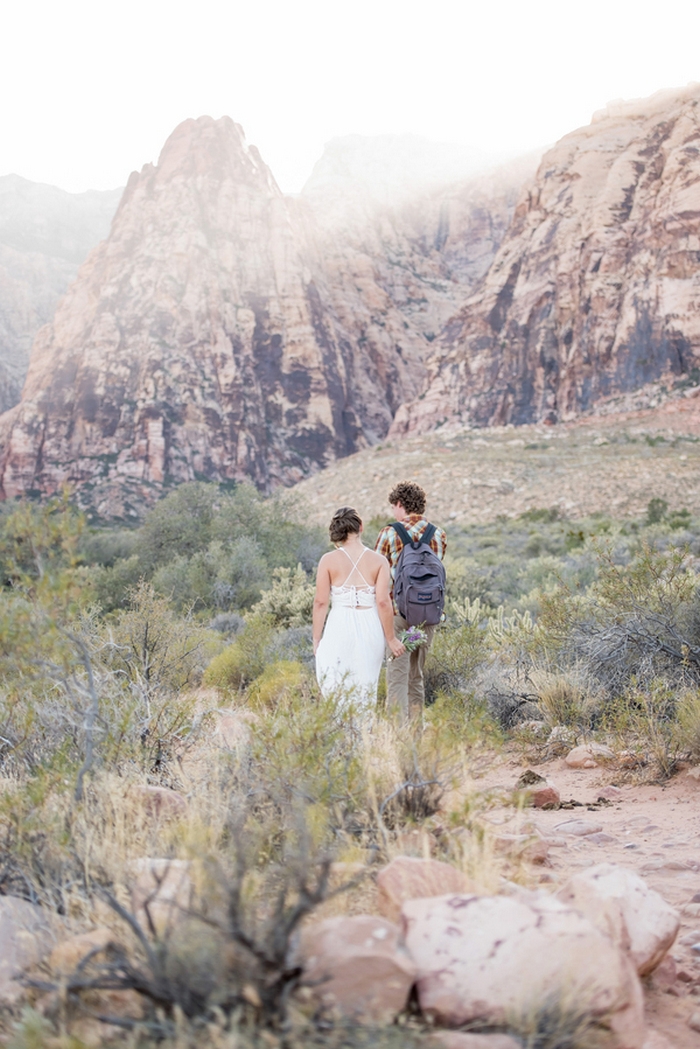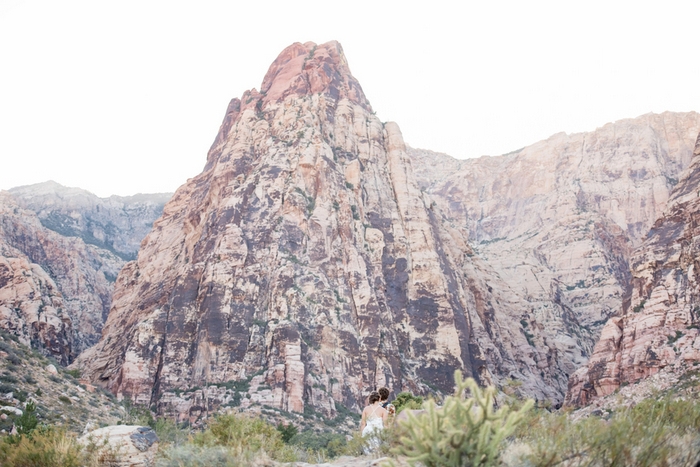 Was it difficult to pare down the guest list?
No. Ultimately, we decided not to tell anyone because both of our parents live in other states and we just wanted to make it happen. So we opted to not invite anyone. More issues arise with travel schedules, plans etc.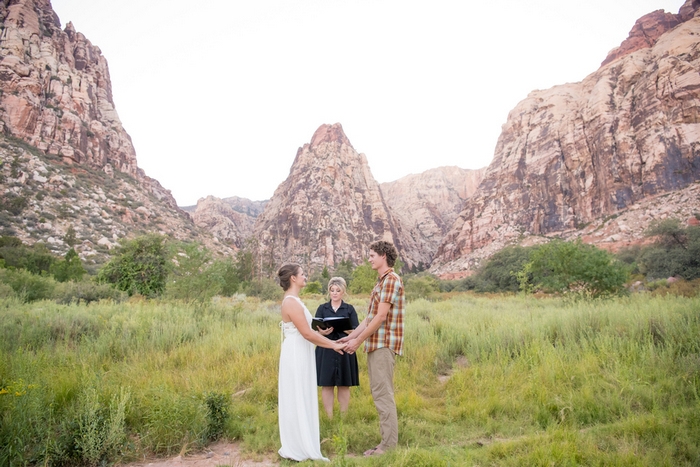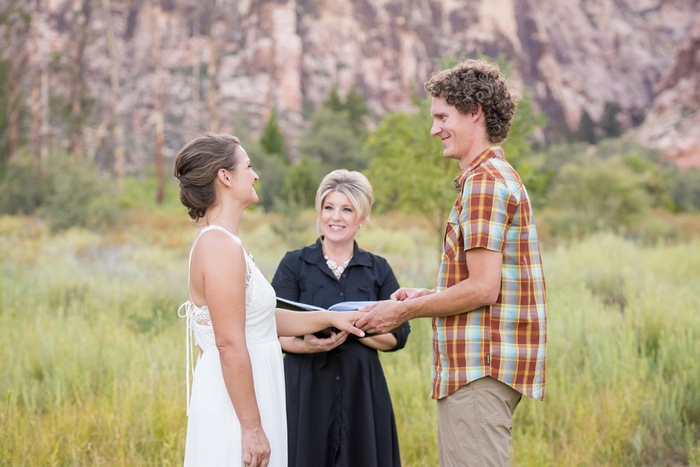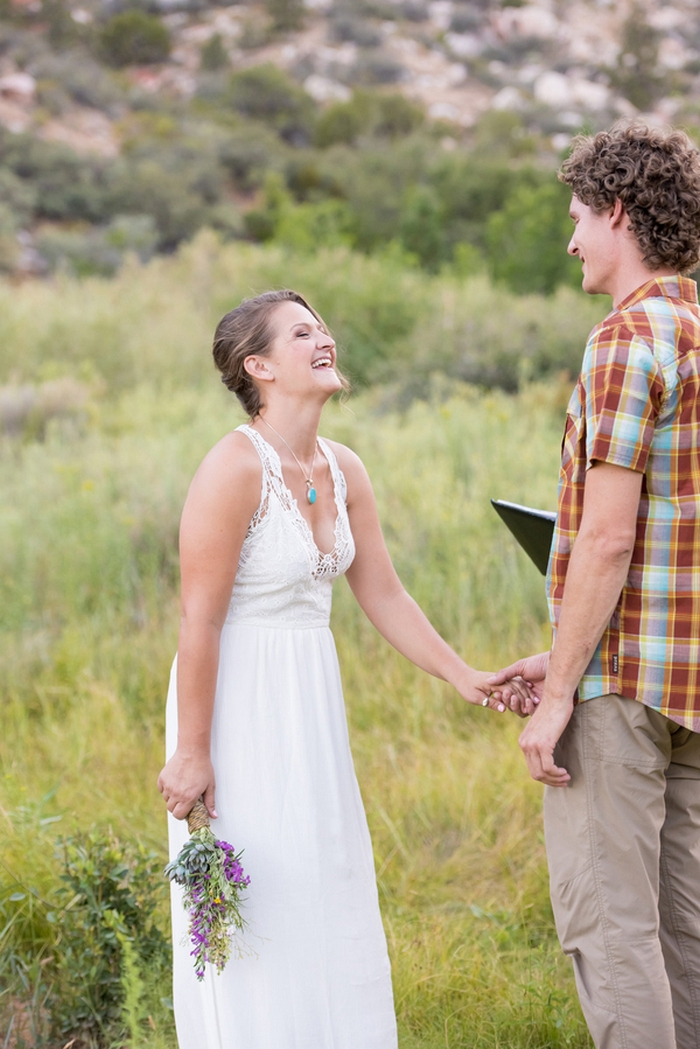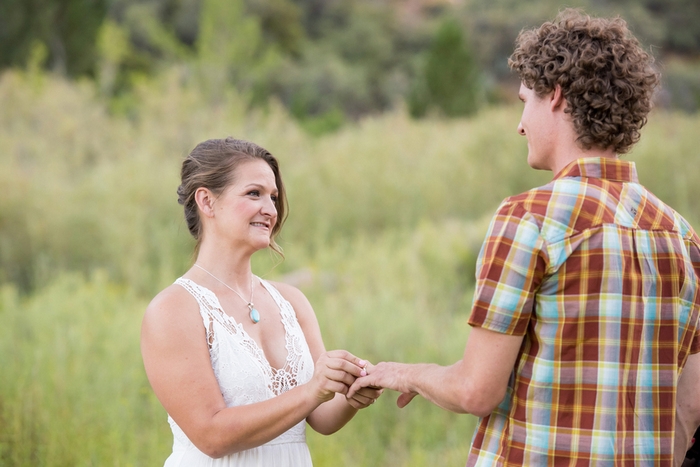 What were the highlights of the ceremony?
I remember Matt saying in the middle of the ceremony: "I don't know what to do with my hands." We all started laughing, the minister, the photographer and both of us. That's what so nice about an intimate wedding is that it's so much more casual and real. We all had a nice time. There were also a few things Angie, the minister, pulled from some of our questions, adding them nicely in our ceremony. It was the perfect amount of personal.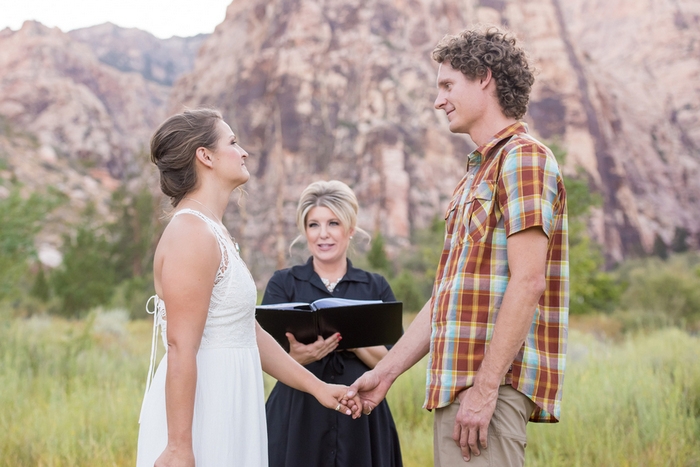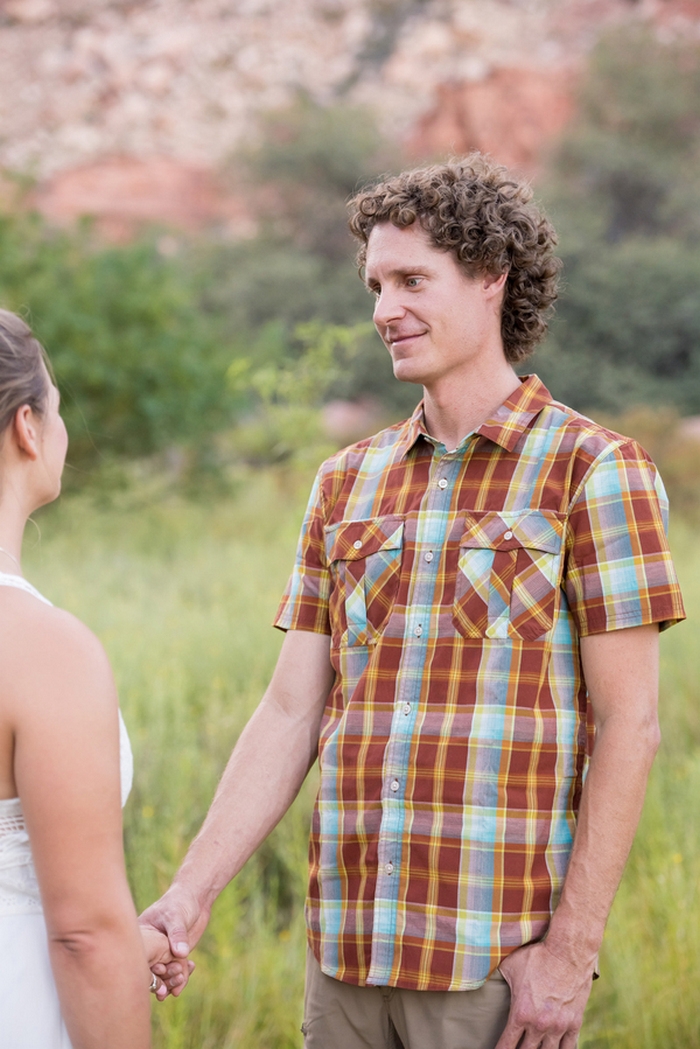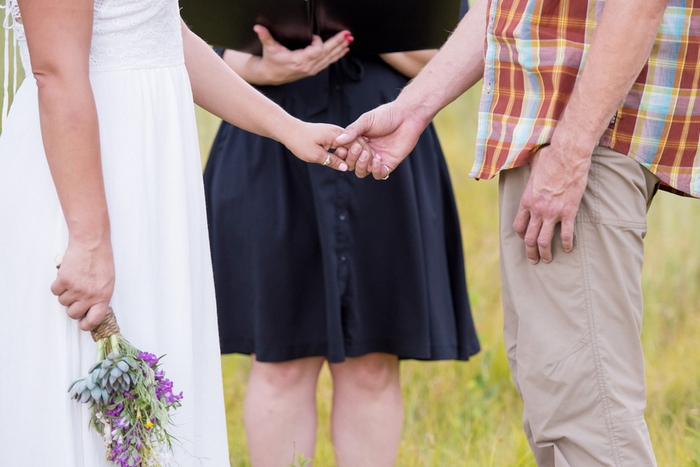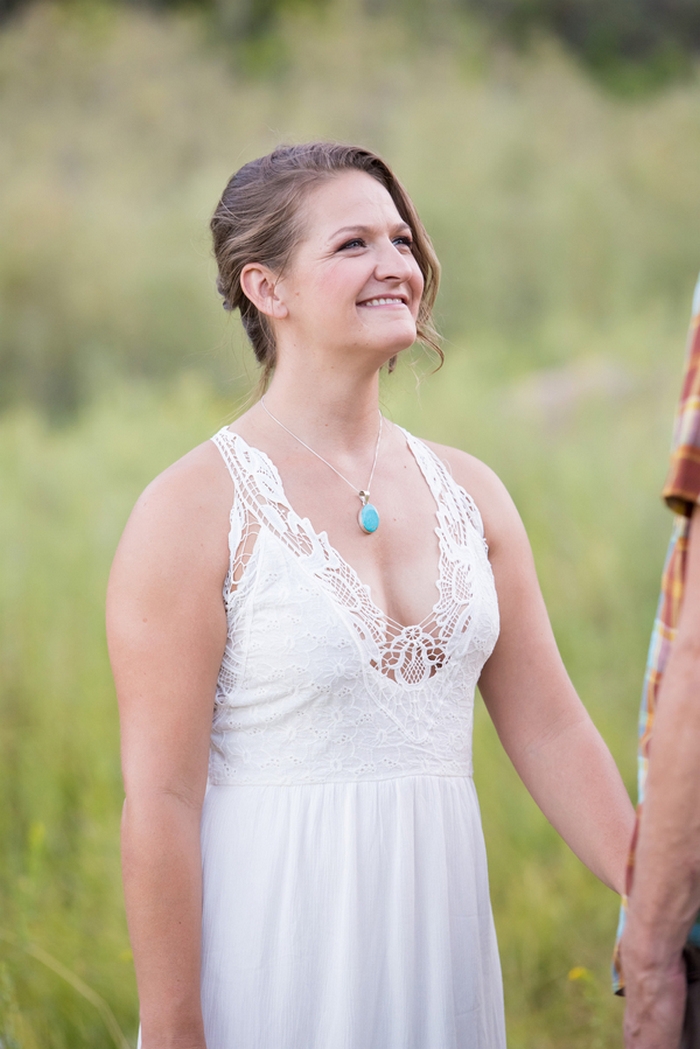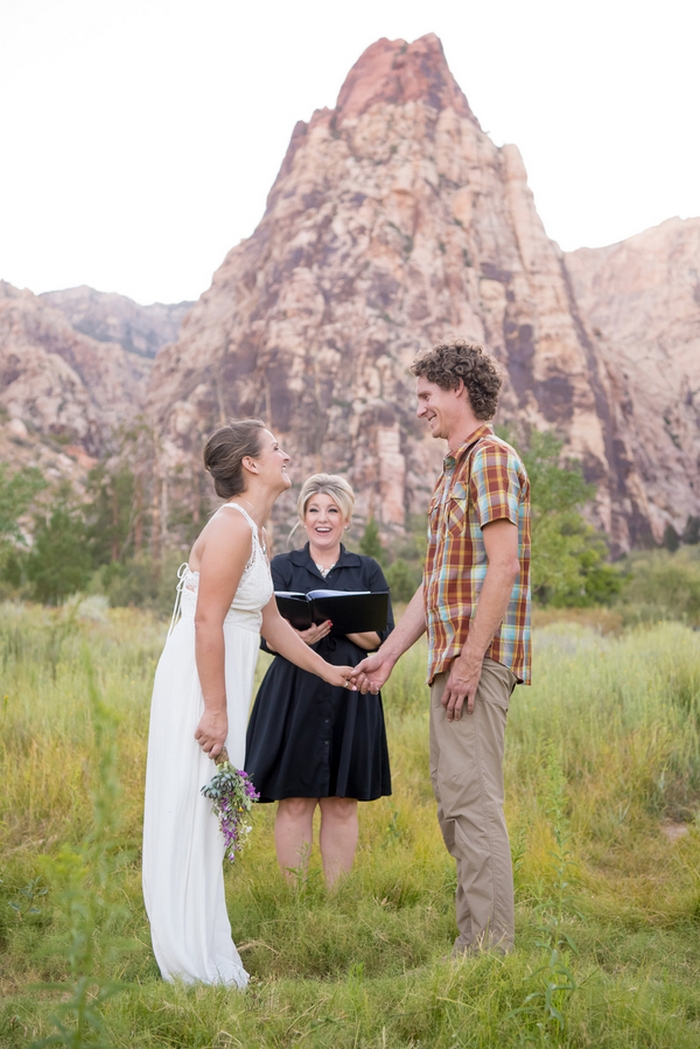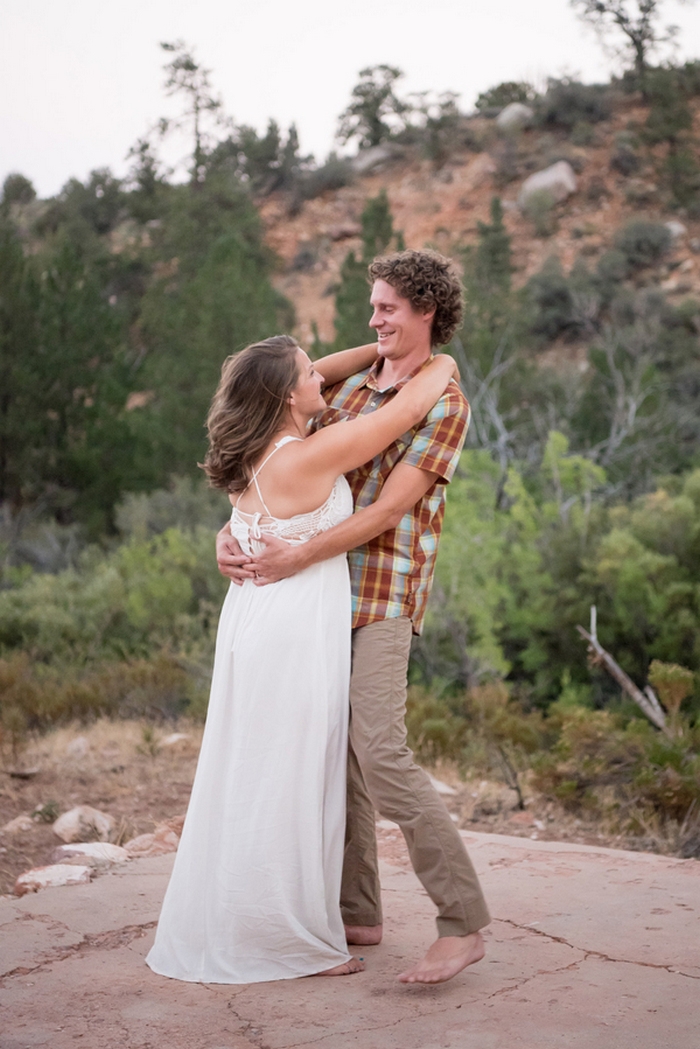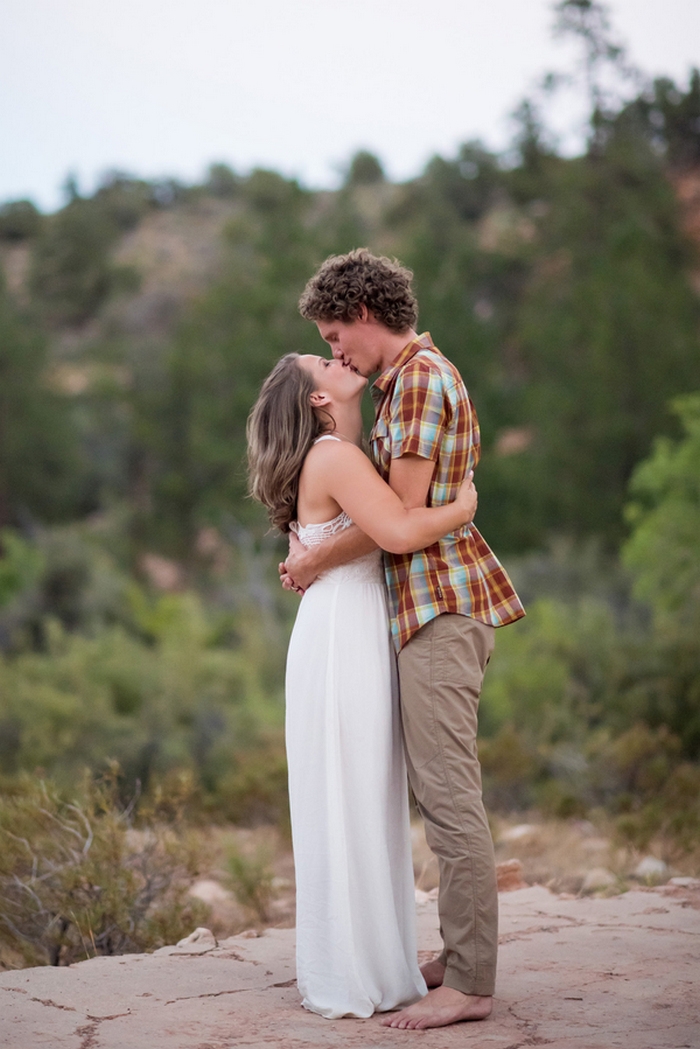 What was the best thing about having an intimate wedding?
In the end, we decided that this was about us; it's about no one else. Yes, there are times I think it would have been nice to include my mom in some of the shopping experiences etc. But after thinking about it more and being in this industry, things can get so out of control. I just loved that we went out and did this in our style, we had the perfect situation, the day was awesome, the vendors were so awesome. Everything worked out perfectly!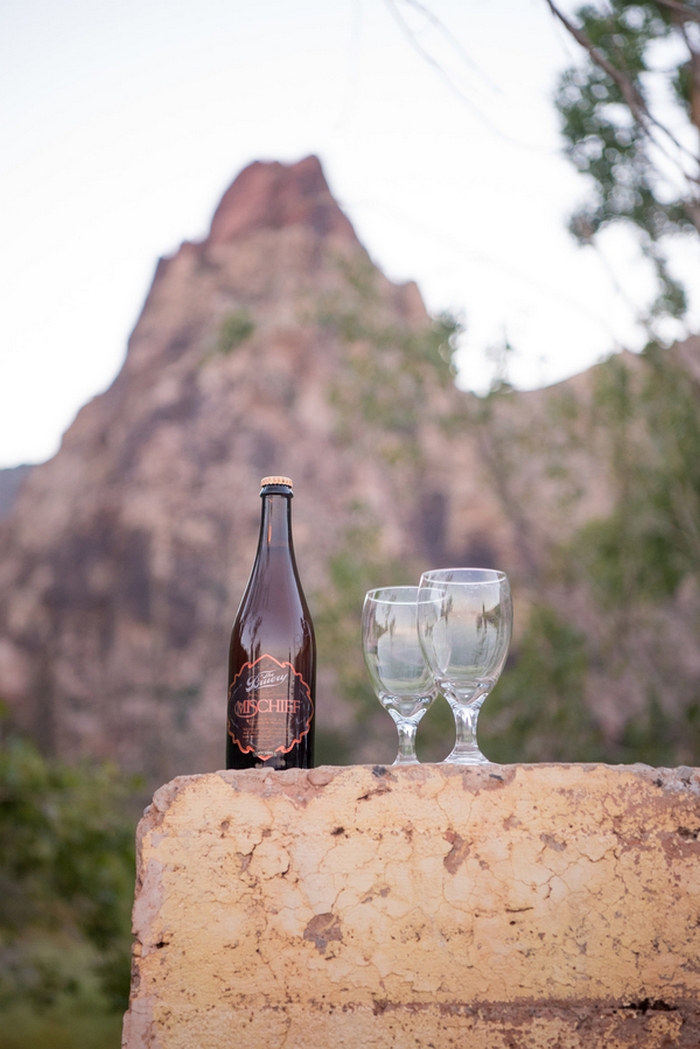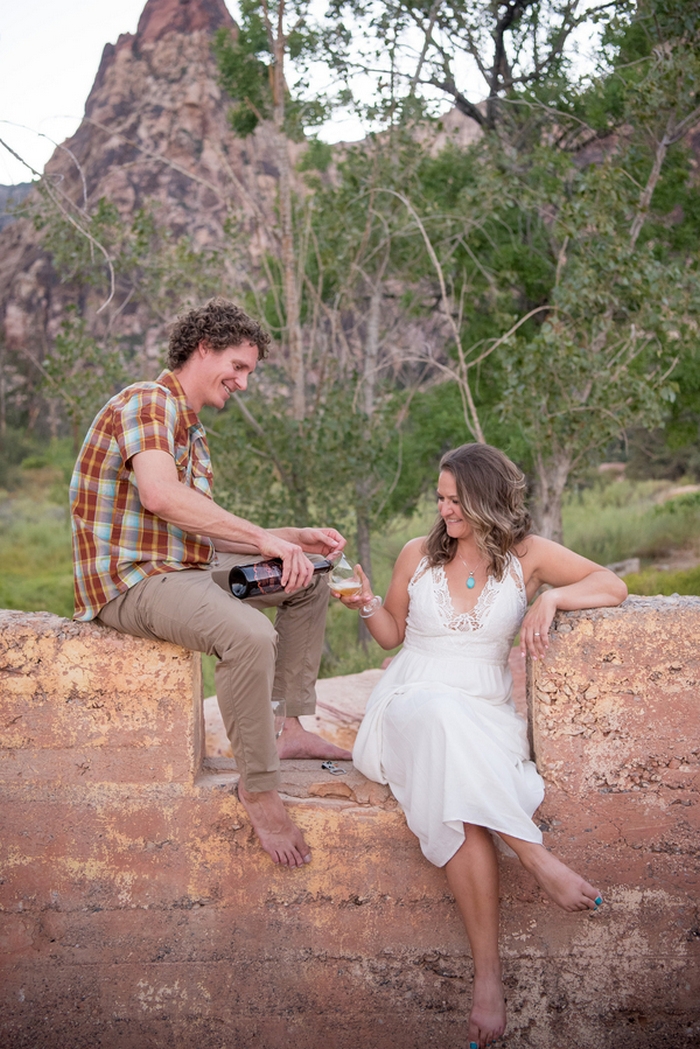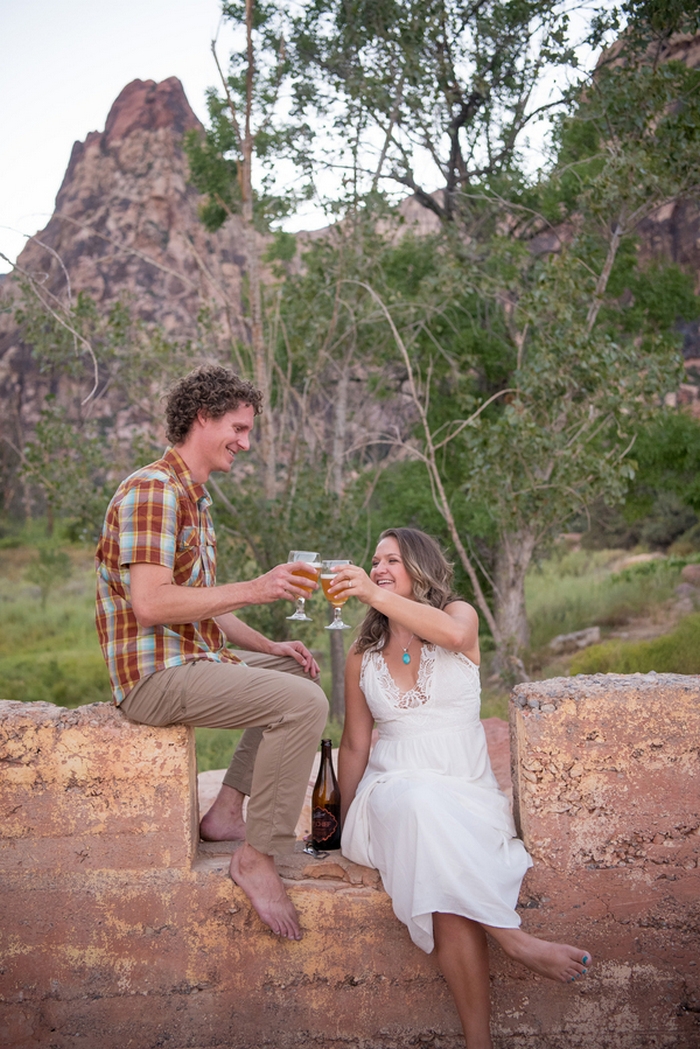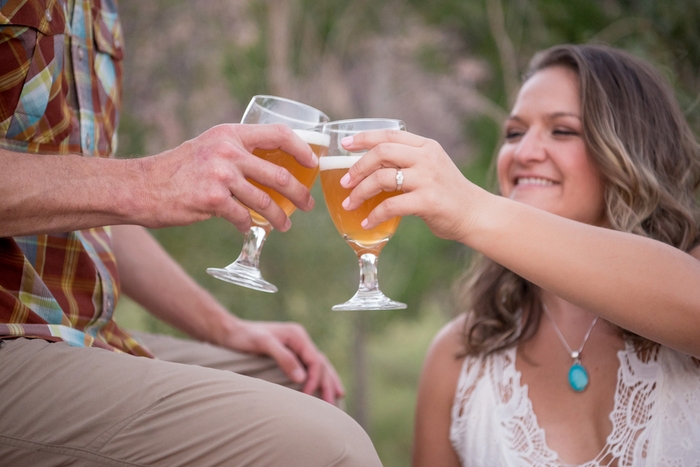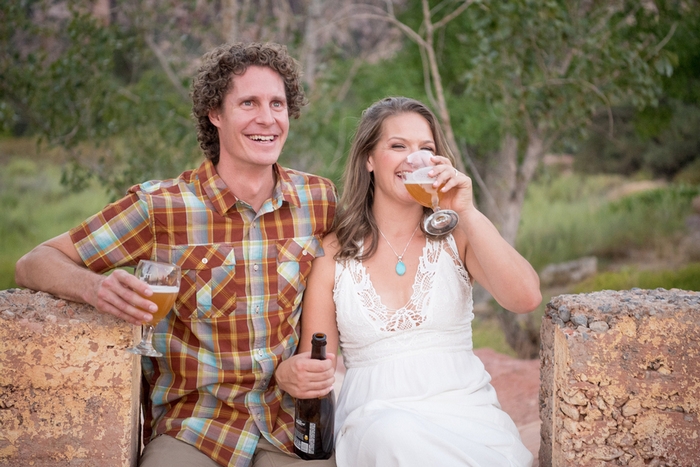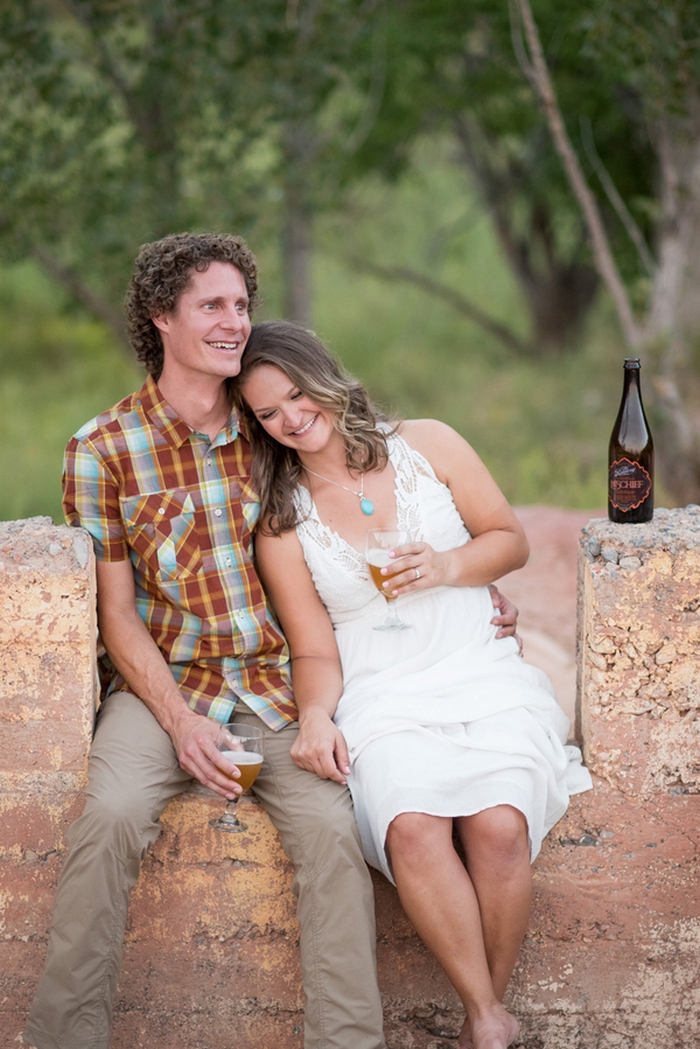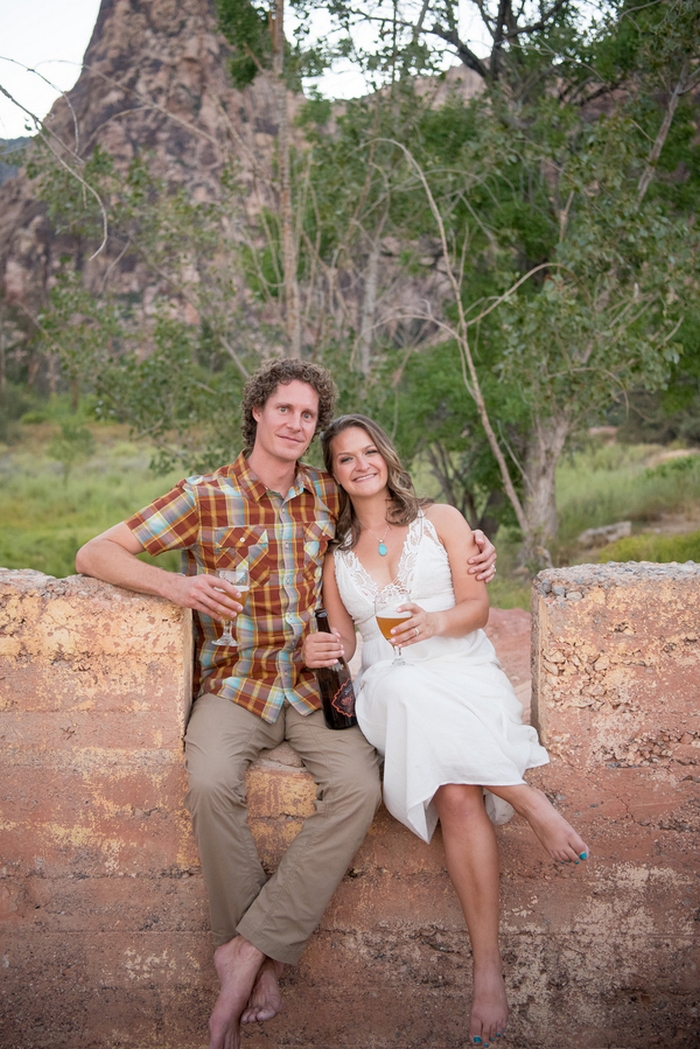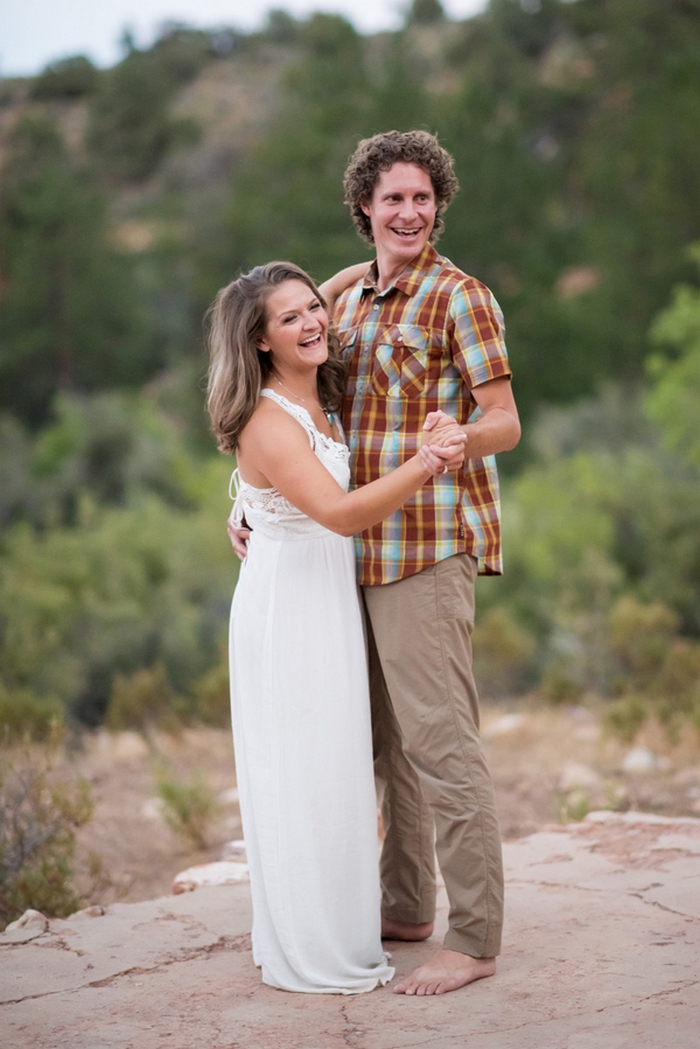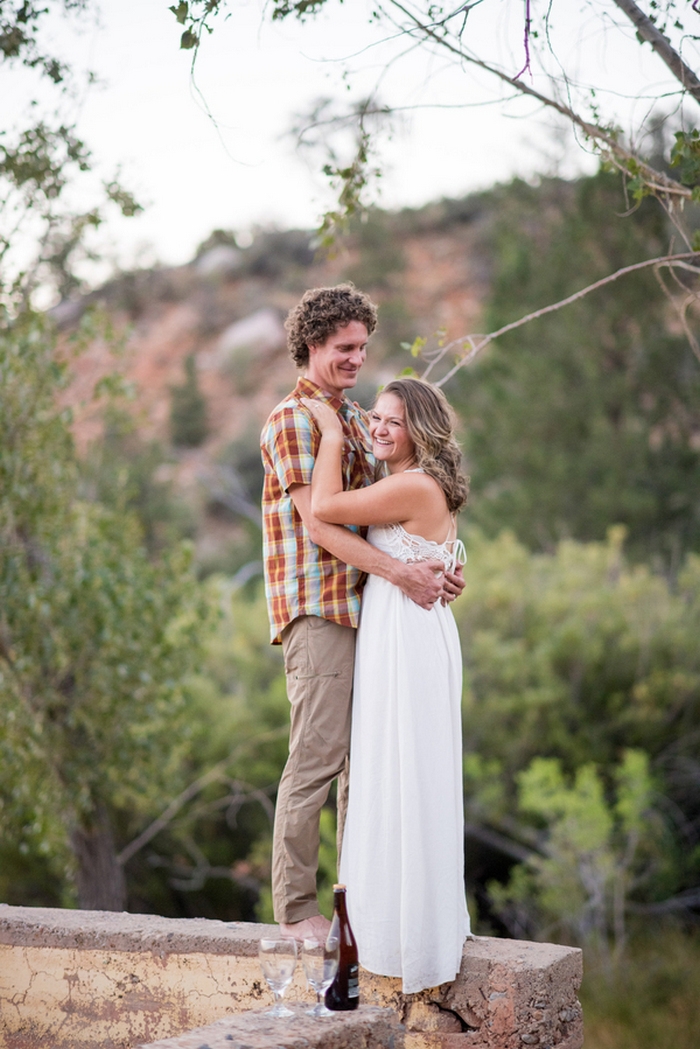 What advice do you have for couples who are considering an intimate wedding?
Decide who to tell and not to tell immediately. 2. I would advise either invite no one, or only parents. 3. Be prepared for the reactions after. So many happy-fun reactions, but also a few that were harsh (all ultimately will be happy for you in the end).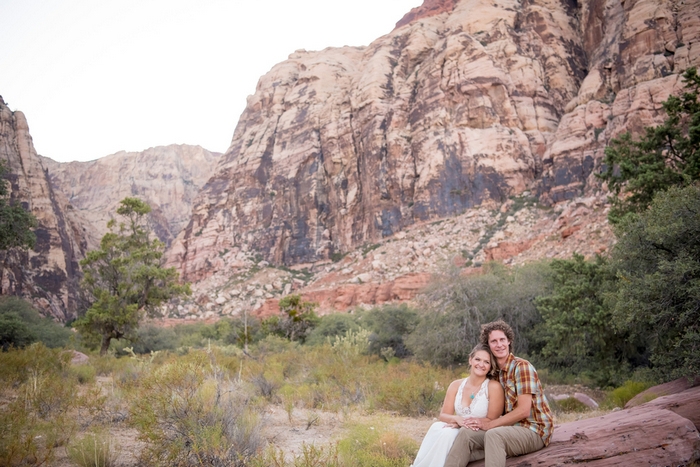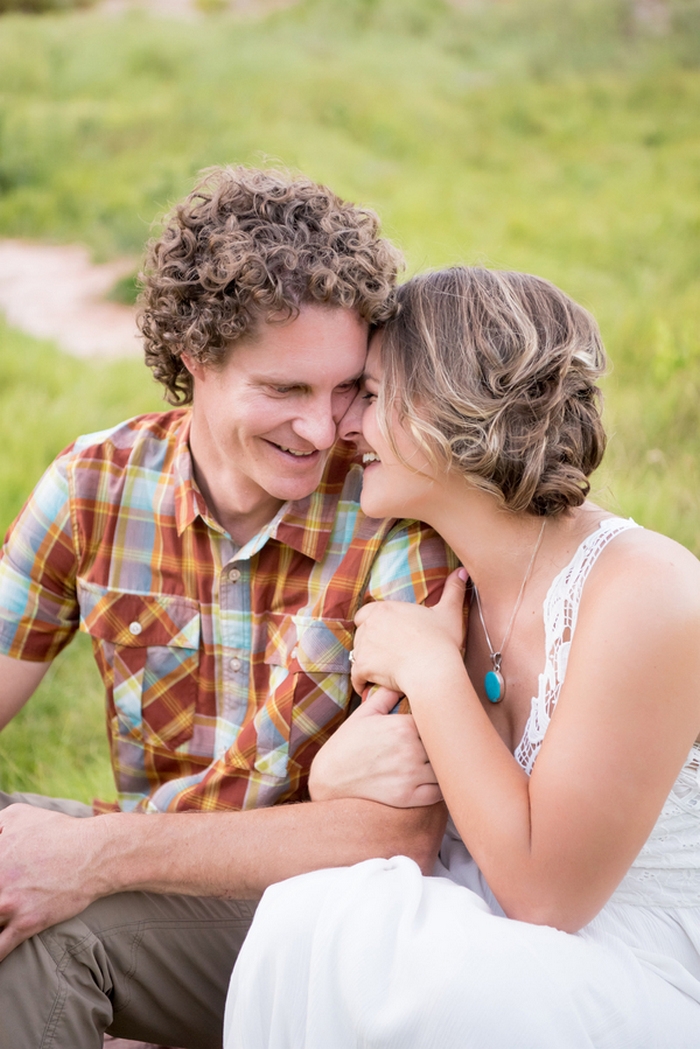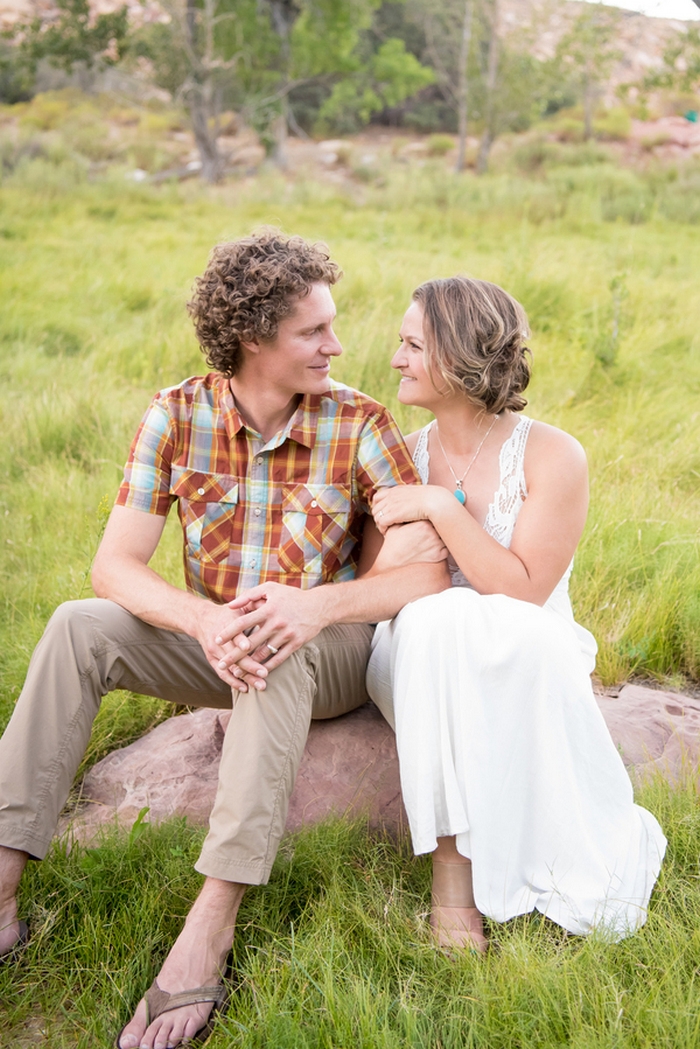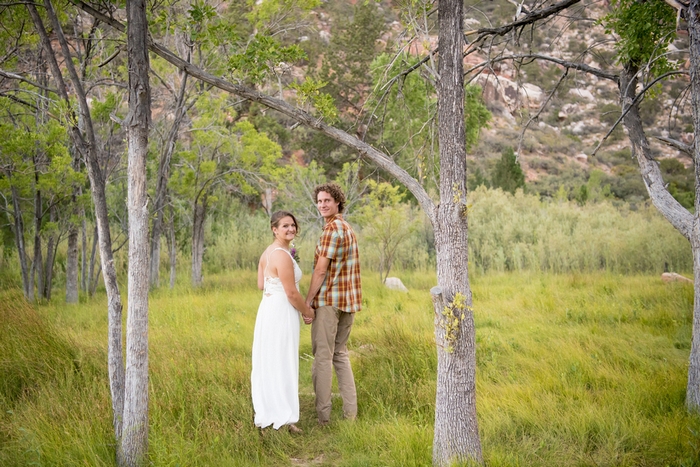 Vendors:
Photography: Kristen, KMH Photography
Officiant: Angie, Peachy Keen Unions
Hair, Make-up: Kelly, Smooth Brides
Save
Save
Save
Save
Save