Megan and Steve chose to have an elegant hotel wedding in Hollywood with just 14 of their nearest and dearest. What made their wedding special?
"Definitely the intimacy of the entire weekend. There were only 16 of us total so we were able to spend quality time with our guests and it wasn't overwhelming. Also, Sunset Marquis is such an awesome place with a ton of history so it was cool to bring the people we love the most to a place that we really fell in love with and be able to spend the best weekend of our lives to date there," explains the couple.
Thanks to Mandee Johnson Photography for sharing this gorgeous wedding with us!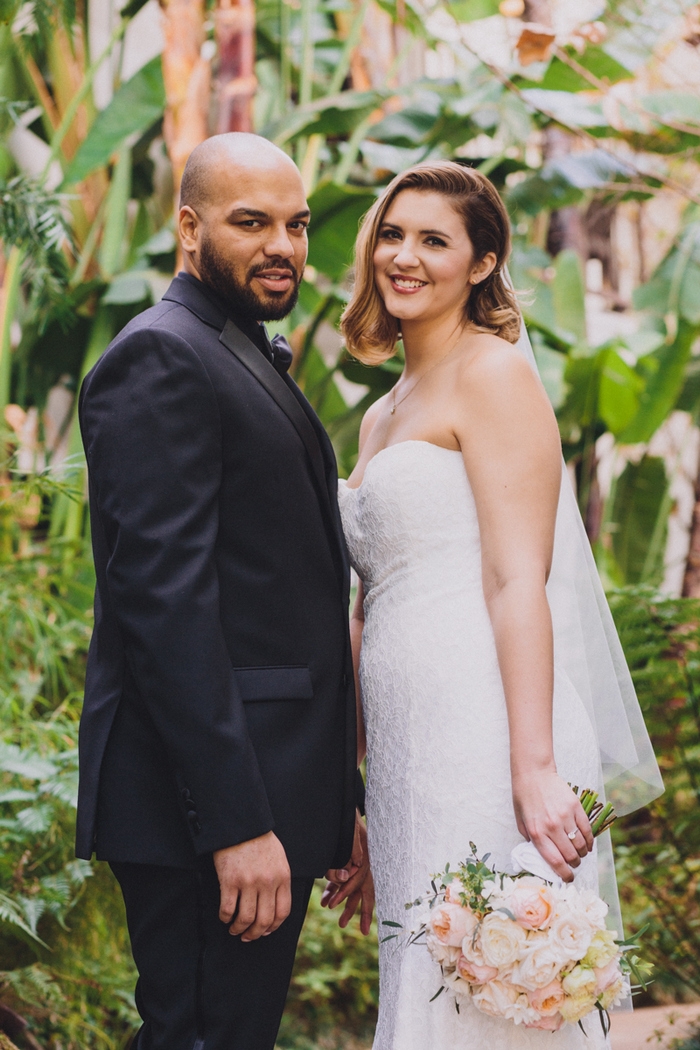 Megan, 27 & Steve, 35

Location: West Hollywood, CA
Wedding Date: January 14, 2017

Number of Guests : 14
Wedding Cost: ~ $15,000
Wedding Ceremony Location: Sunset Marquis Hotel, West Hollywood, CA
Wedding Reception Location: Sunset Marquis Hotel, West Hollywood, CA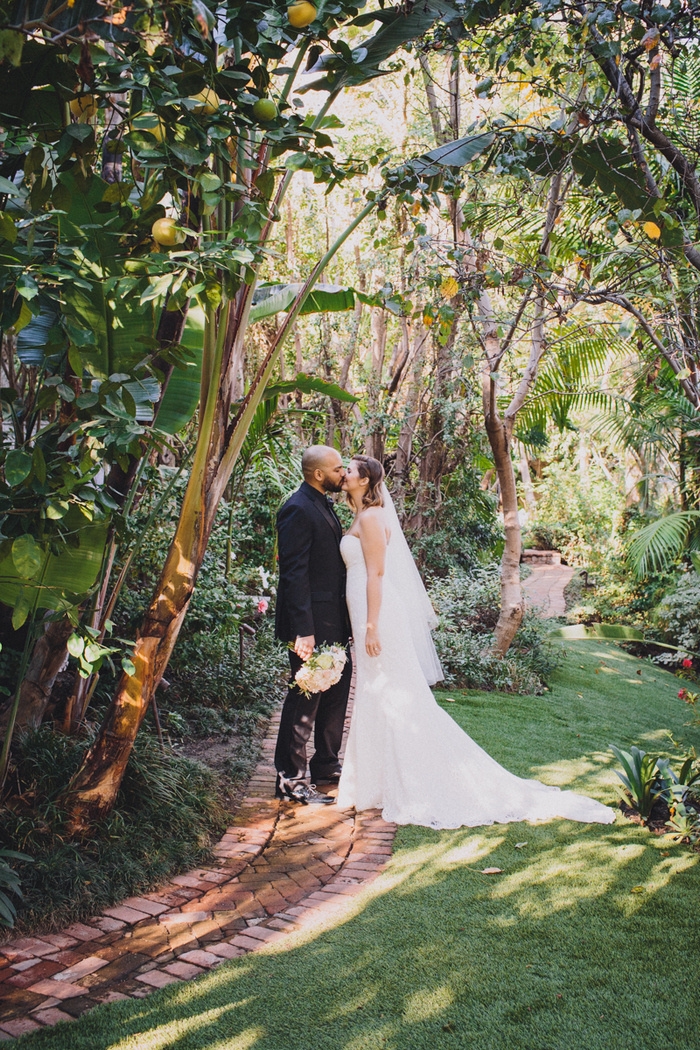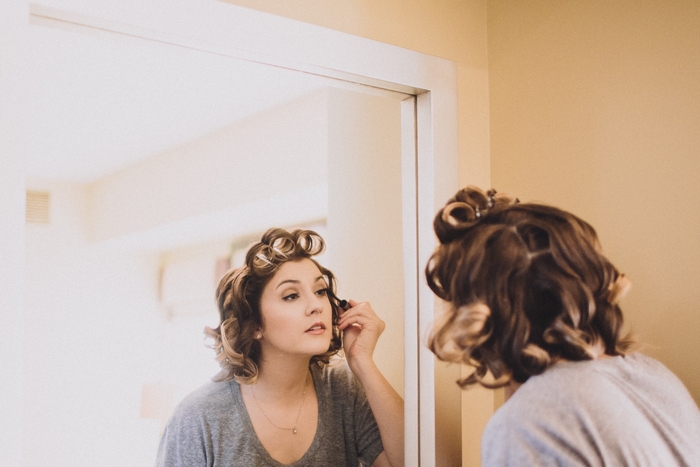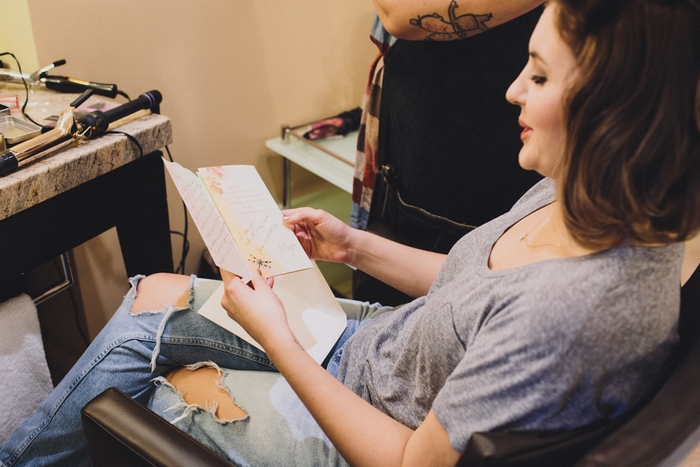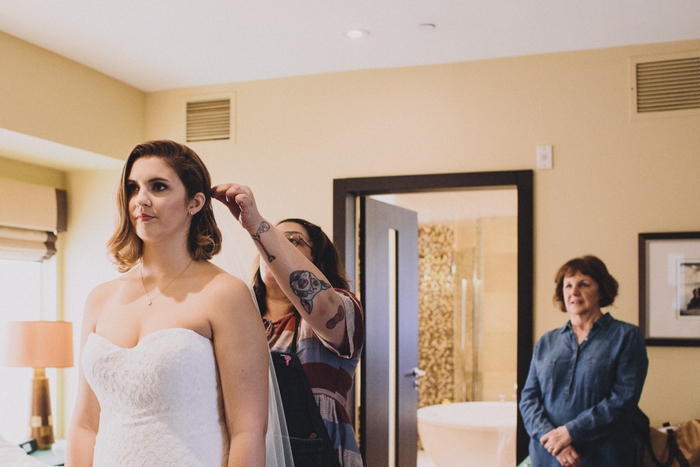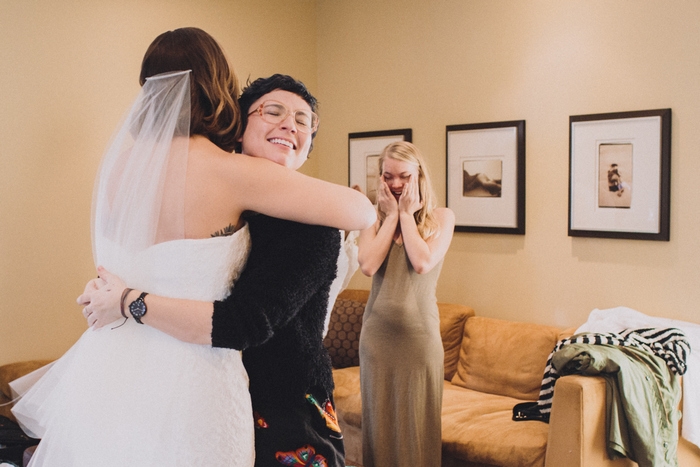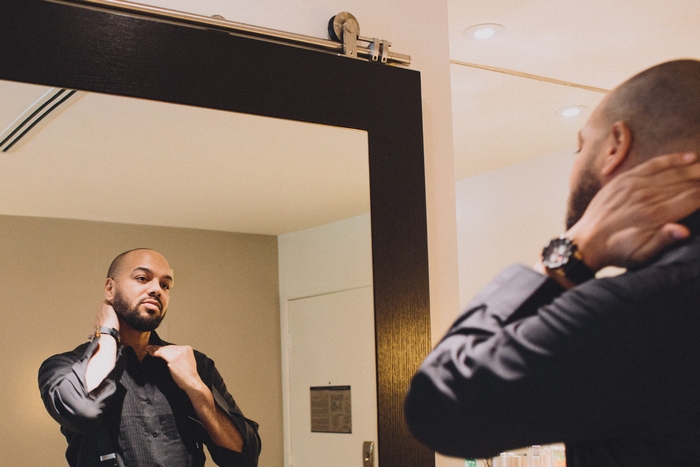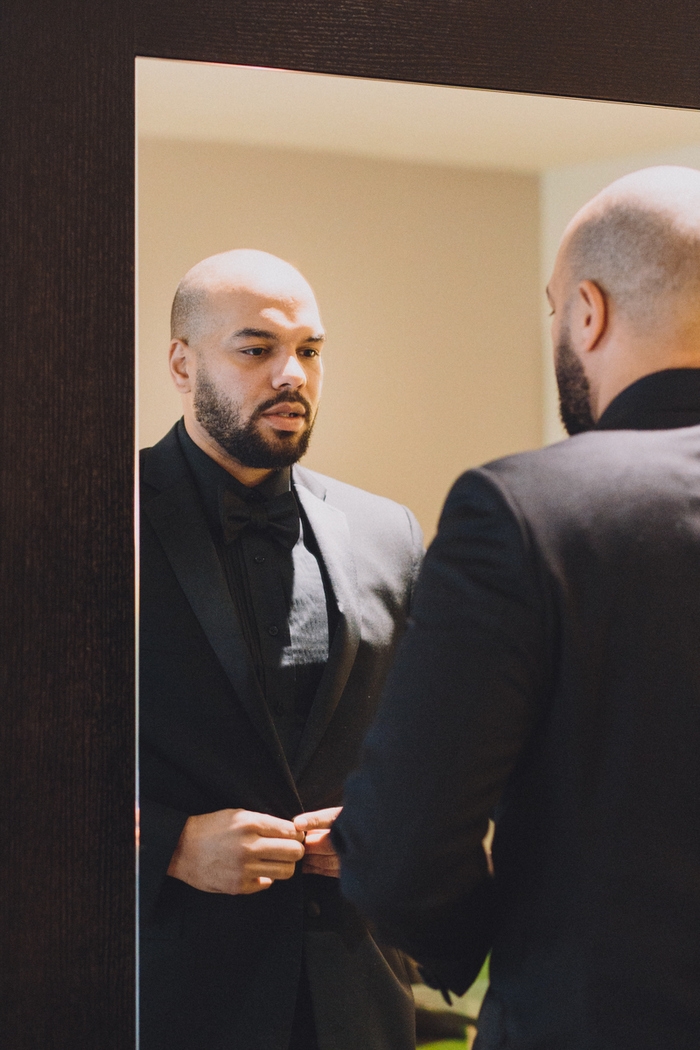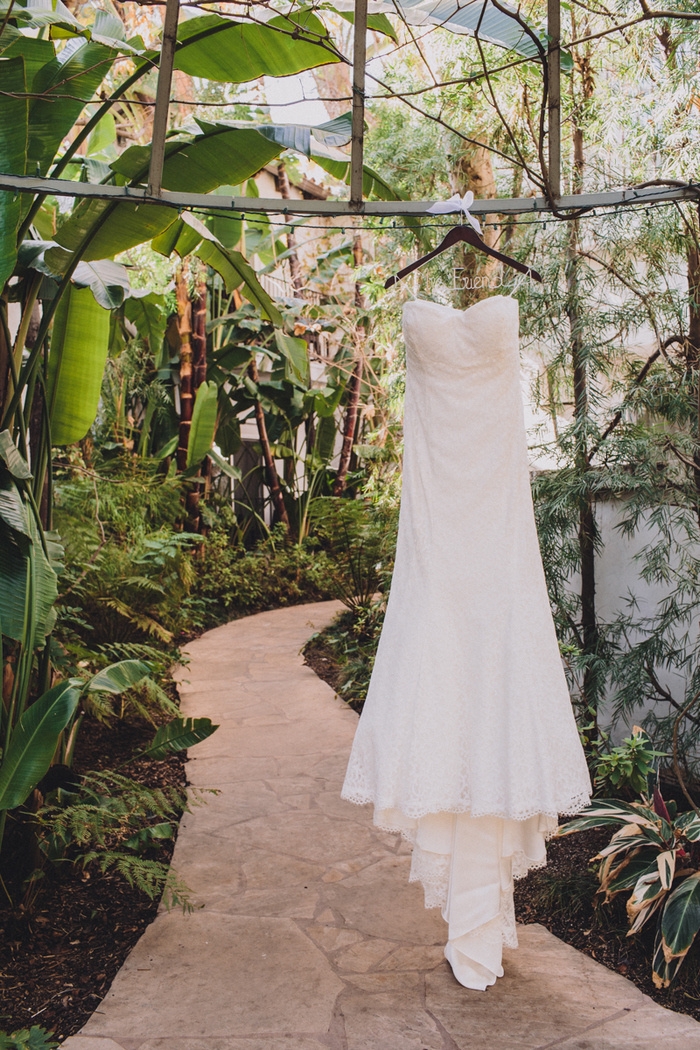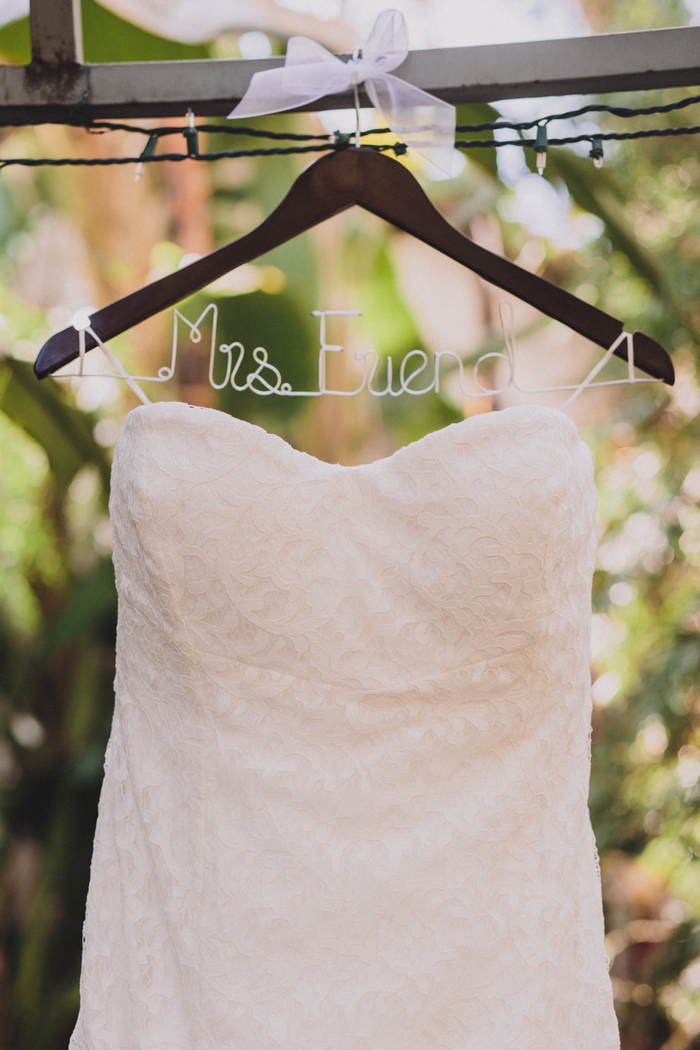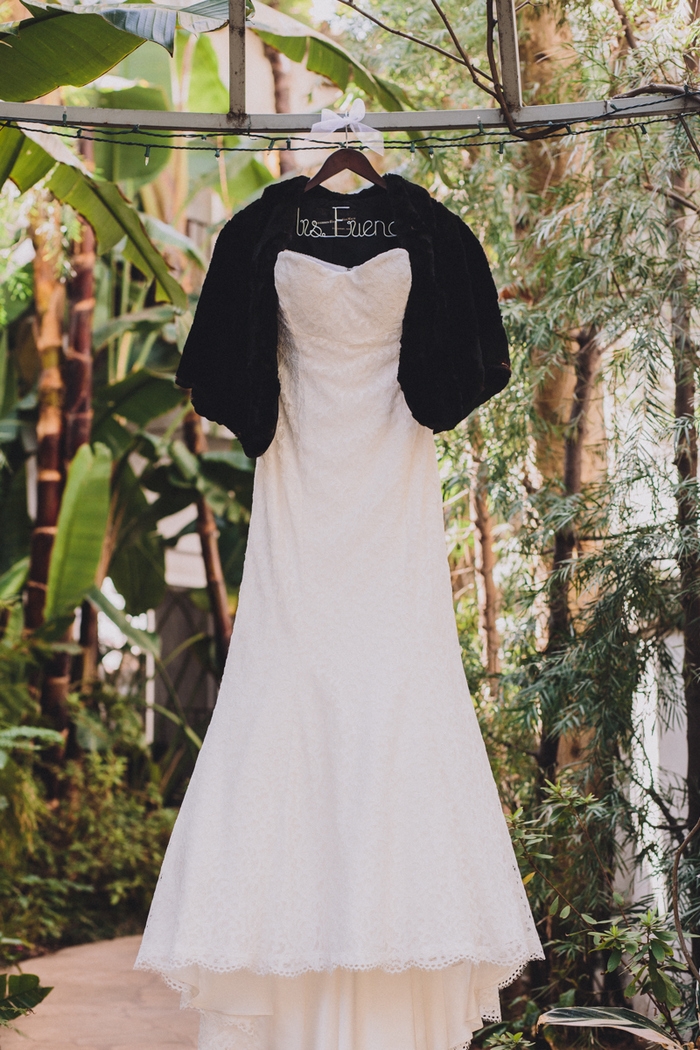 Why did have an intimate wedding?
We really went back and forth about what kind of wedding we wanted to have. I am definitely not the kind of girl who dreamt about her wedding for years and years. I wanted something simple, not a ton of hassle, because I get overwhelmed so easily. We thought about doing it back home in Illinois but the wedding would have been so much bigger and I didn't think I could handle being at the center of that. Plus, we had just moved to LA the year before and really felt like having our wedding here spoke to our personalities and the next stage of our lives.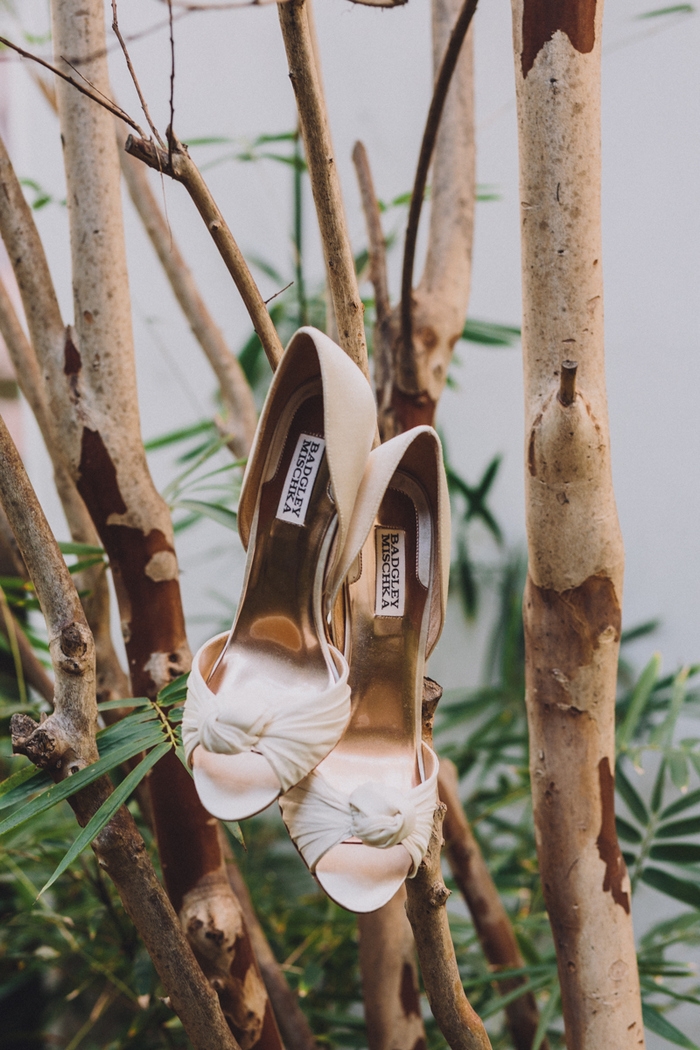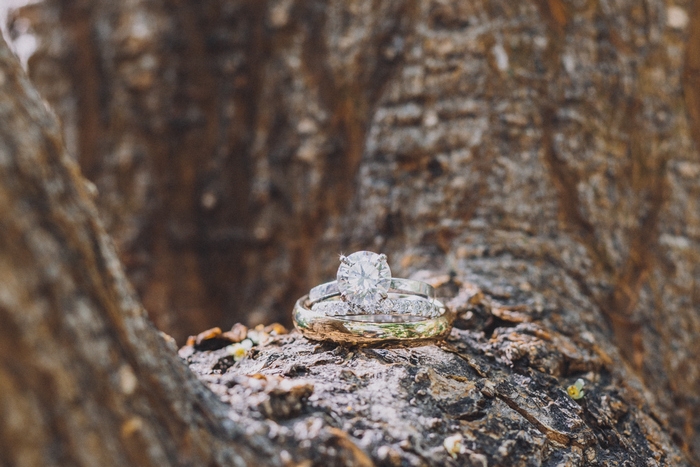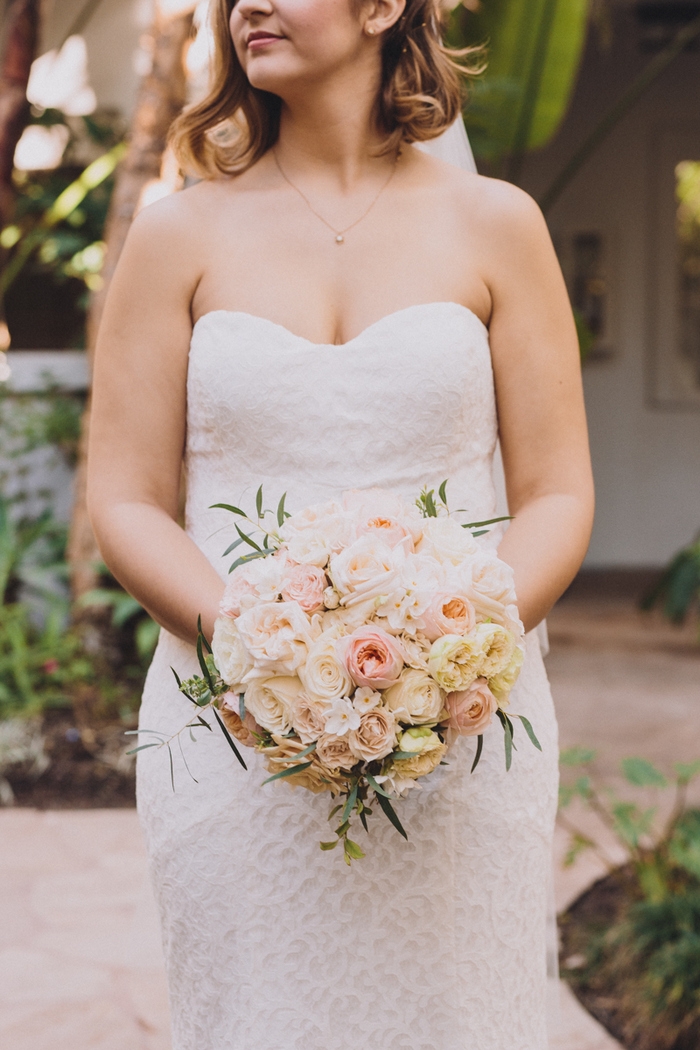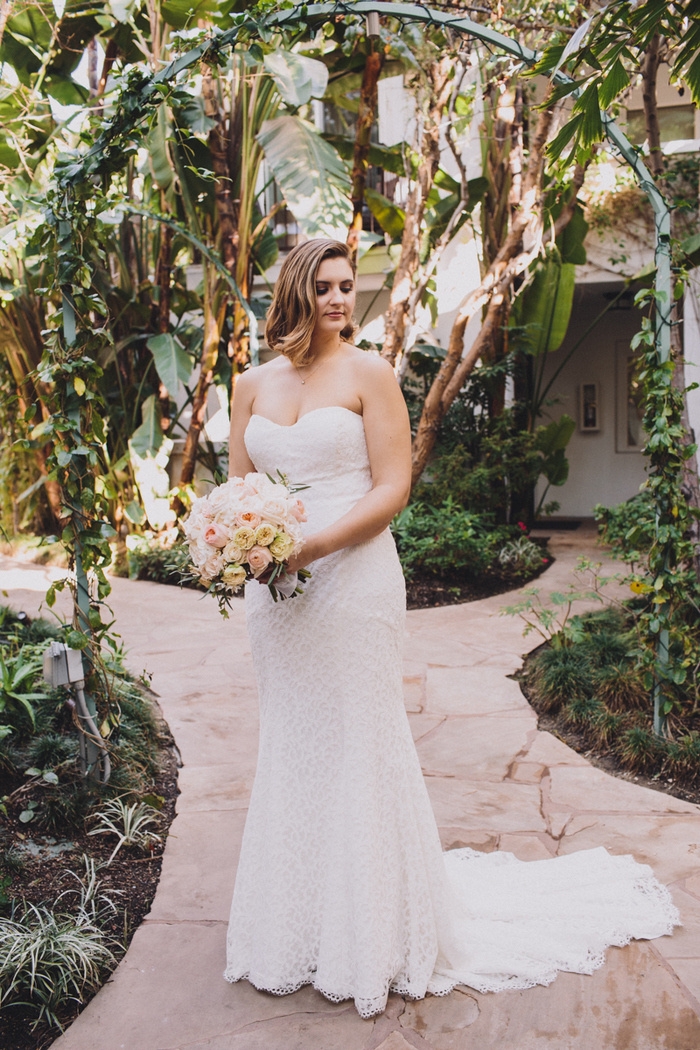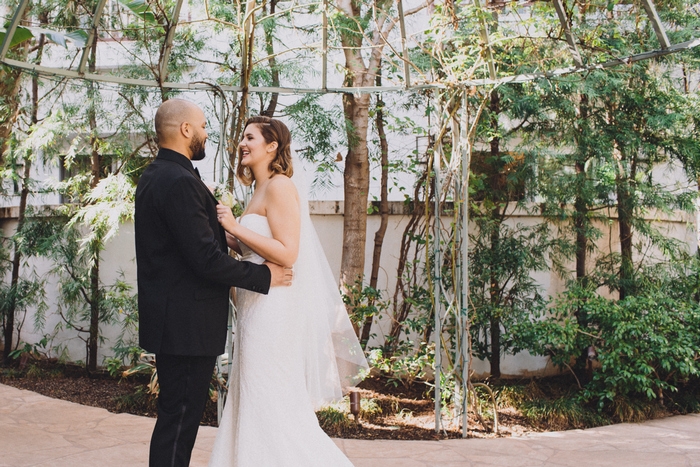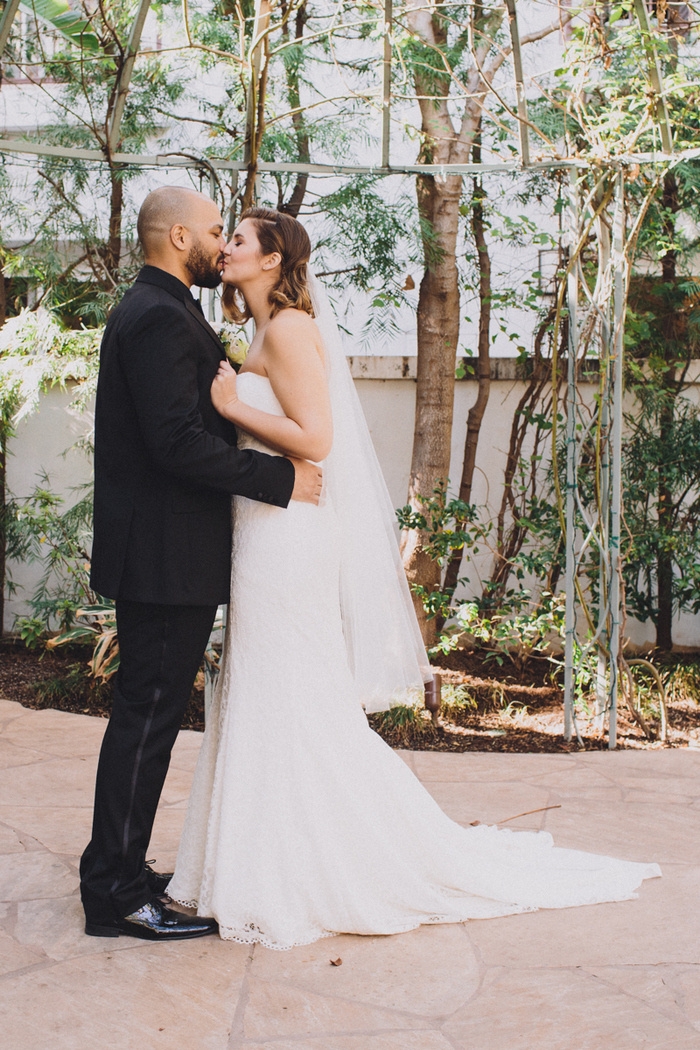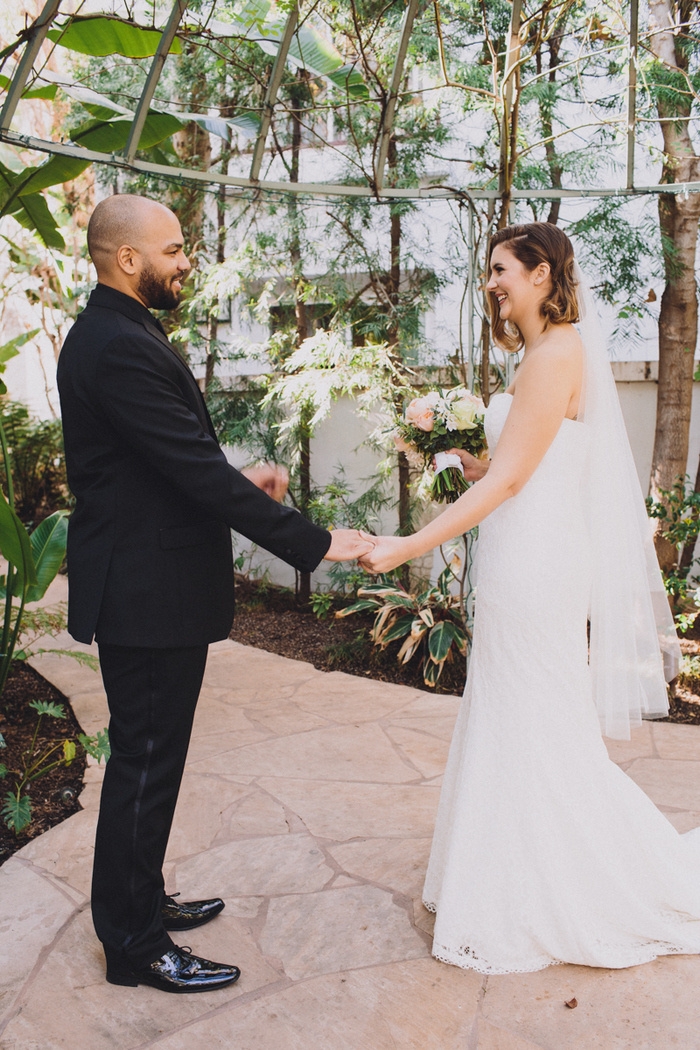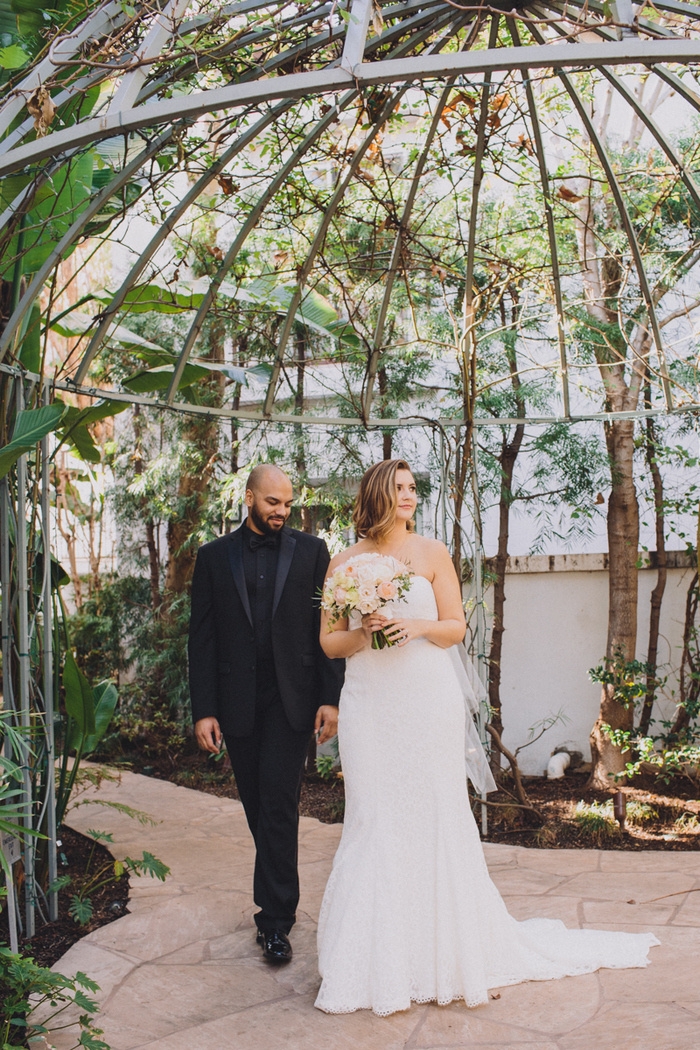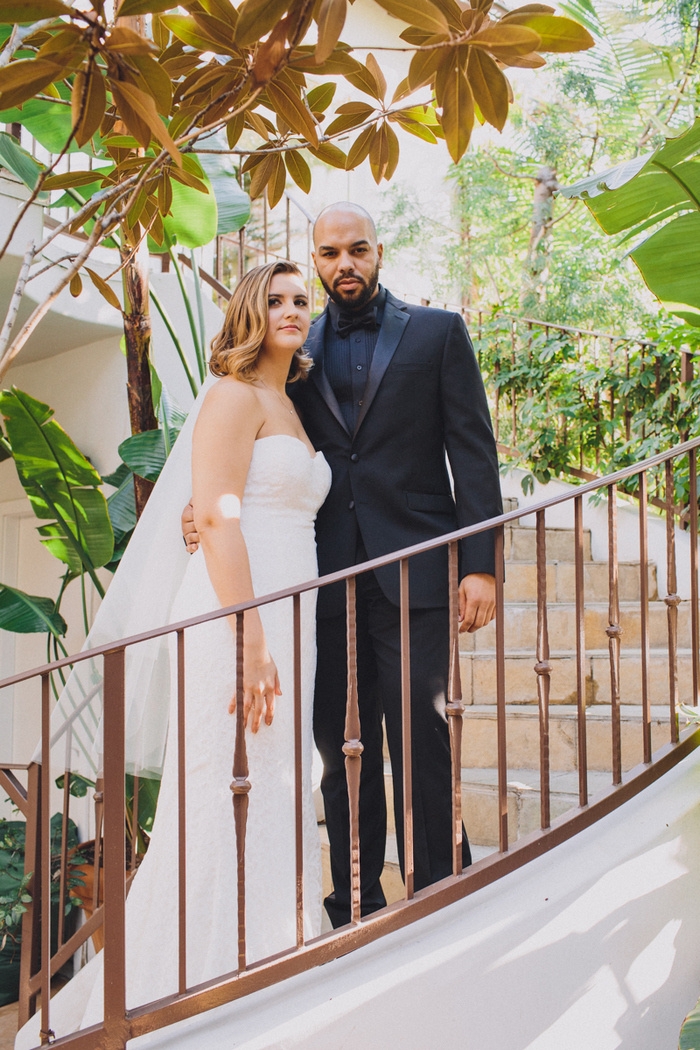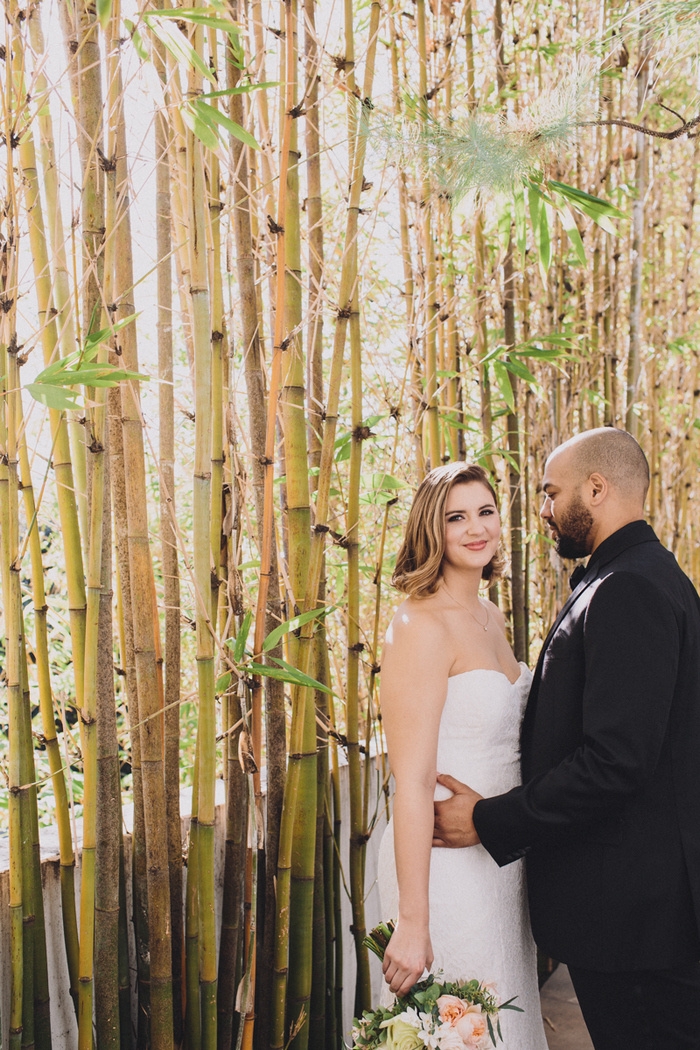 What are some the challenges that you faced planning an intimate wedding?
It was hard talking to extended family and friends about our plans knowing that they weren't going to be invited. Everyone was so happy for us and we wished that we could have had everyone in LA for an epic weekend but it just wasn't in the cards for us.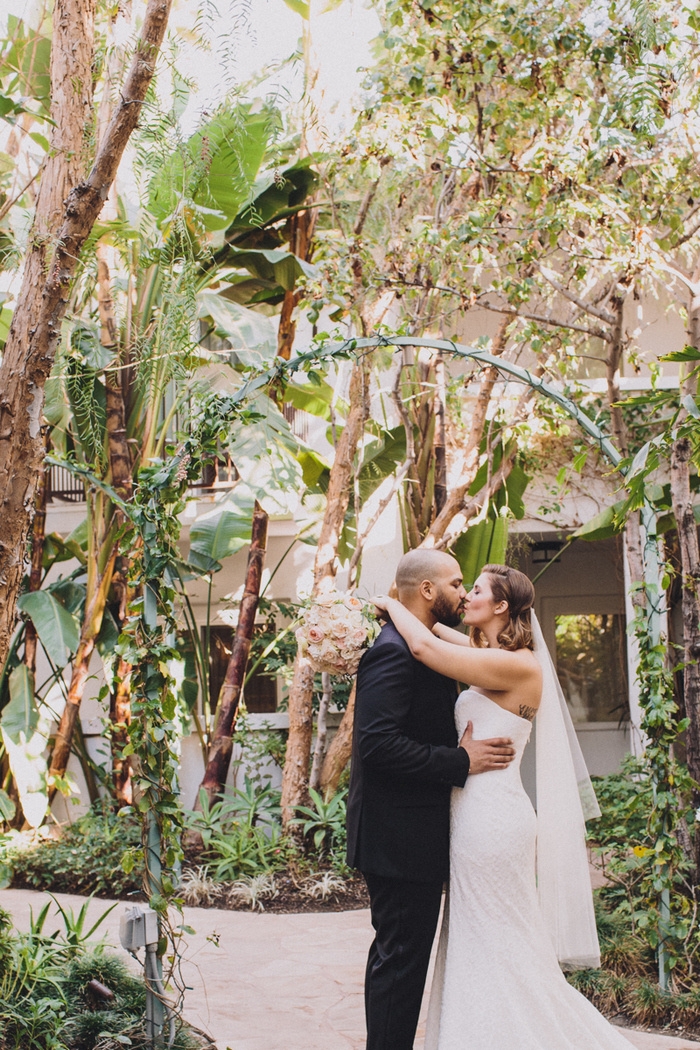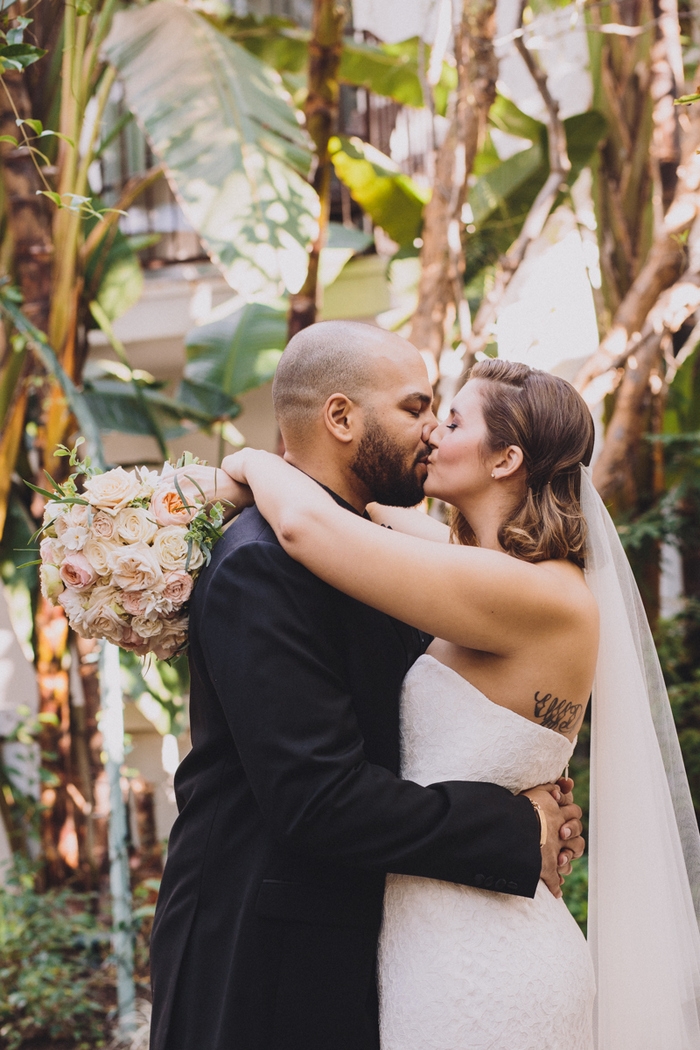 Was it difficult to pare down the guest list?
Definitely. I think that's why we went back and forth so many times on where to have the wedding and who to invited. Ultimately the intimate wedding won and we decided to go super small and then have a big party back home a few months later with all of our family and friends.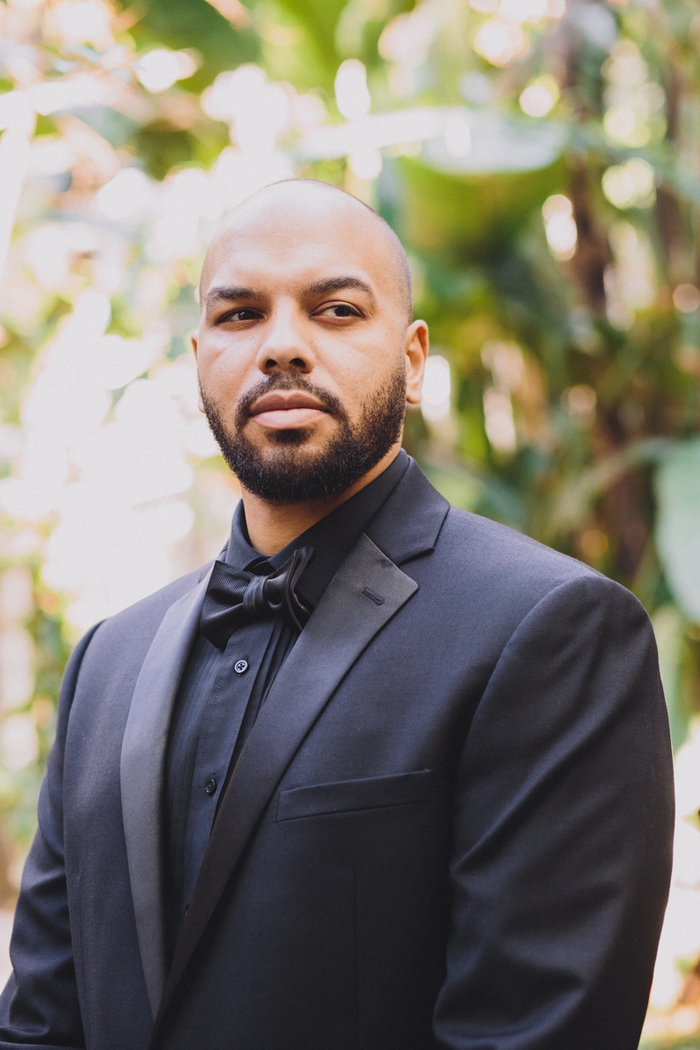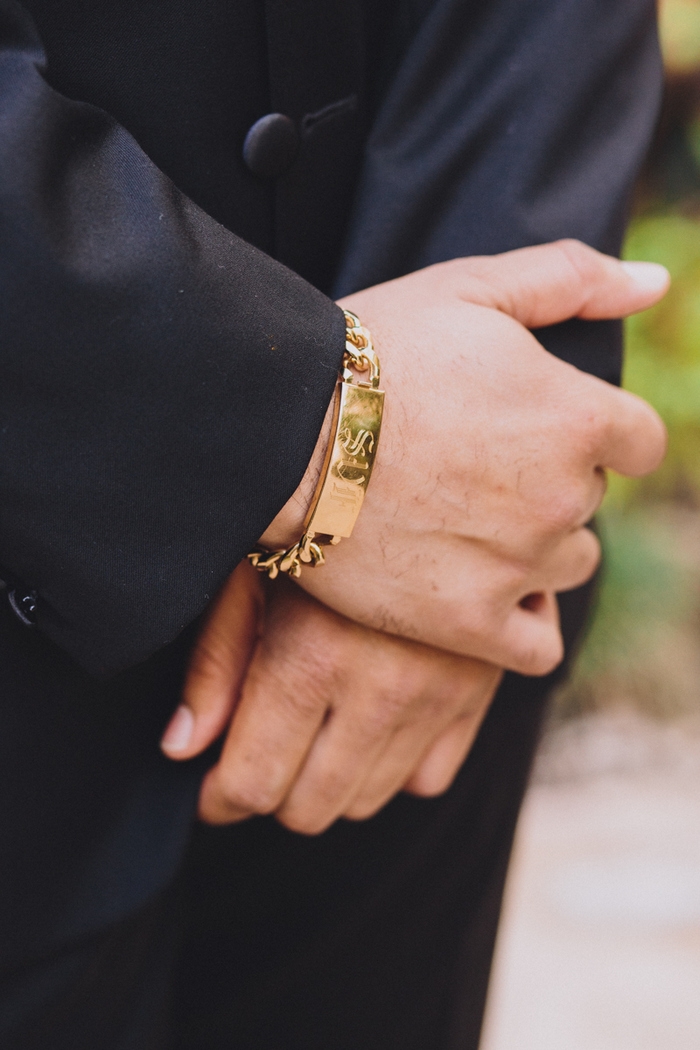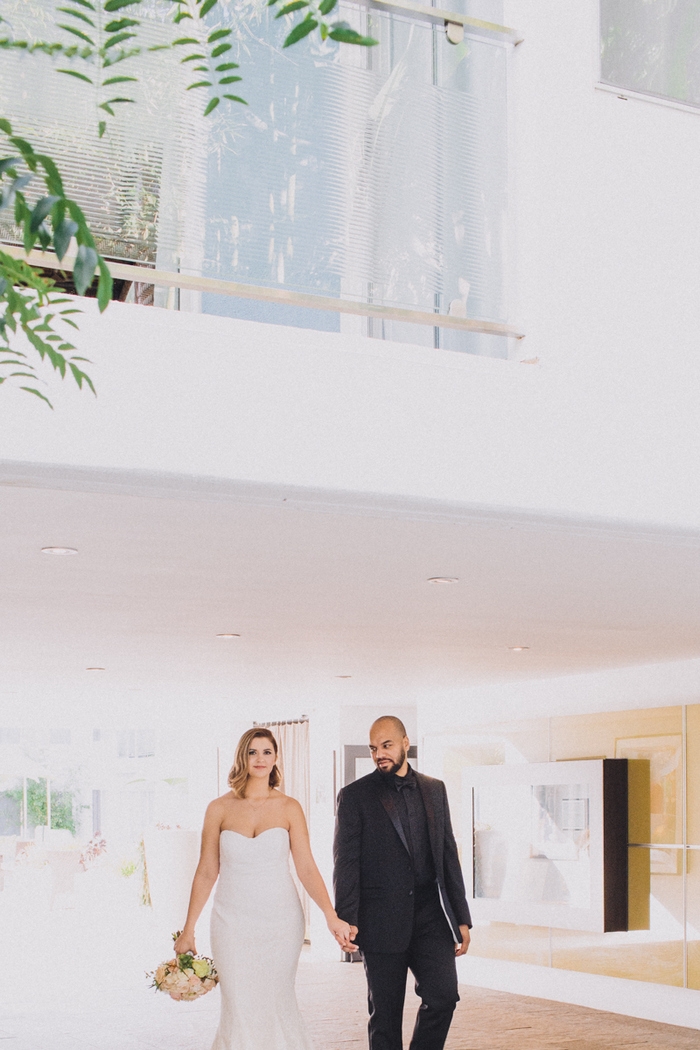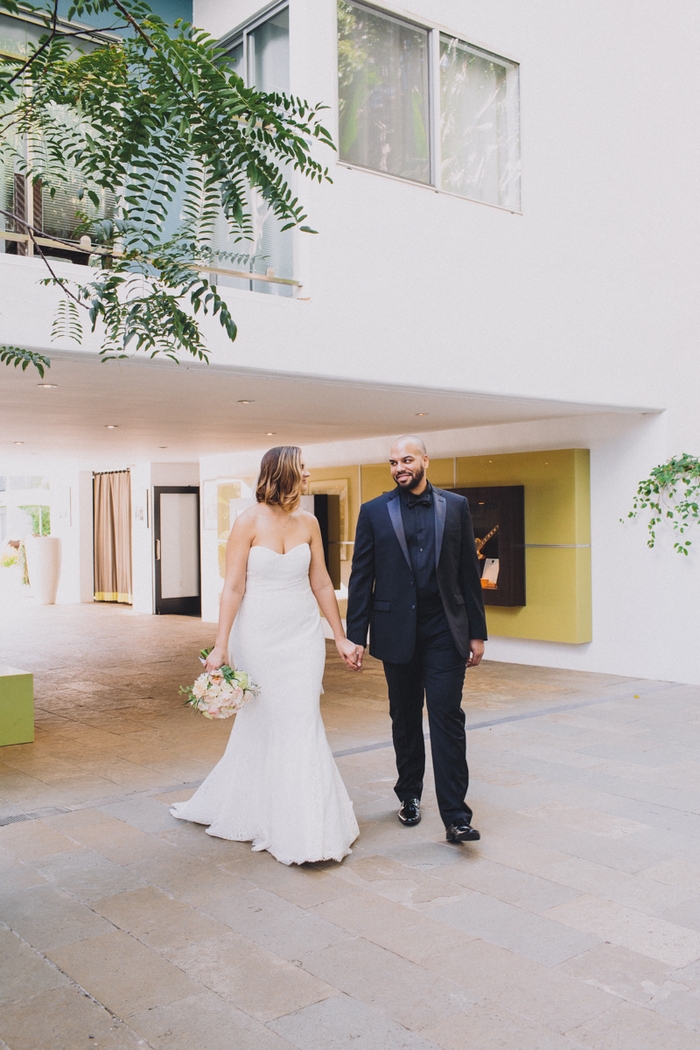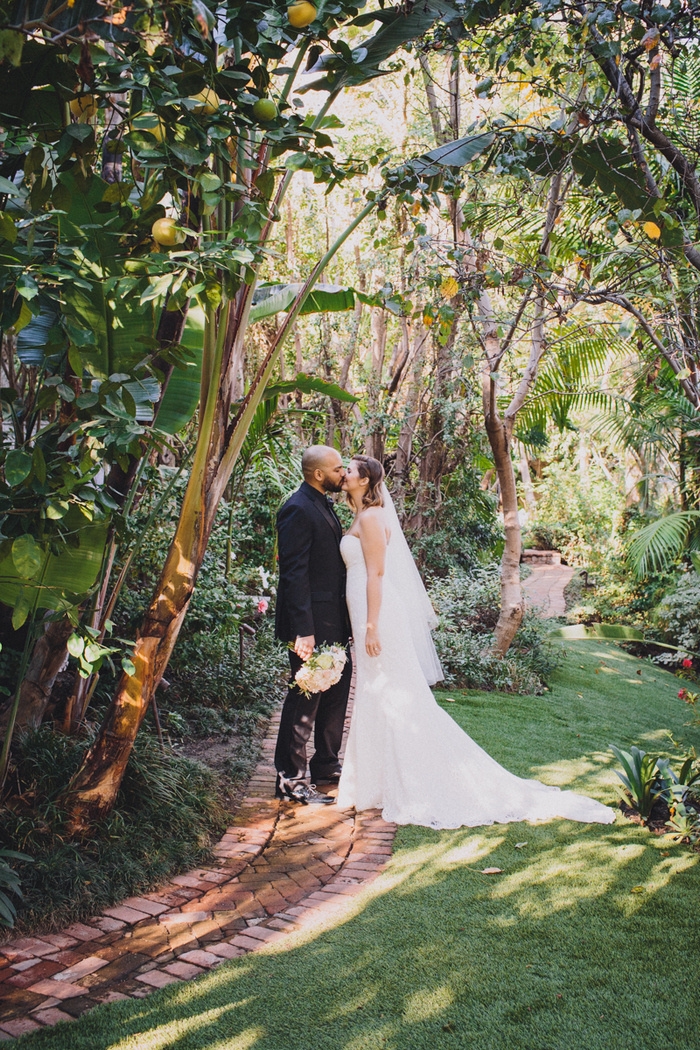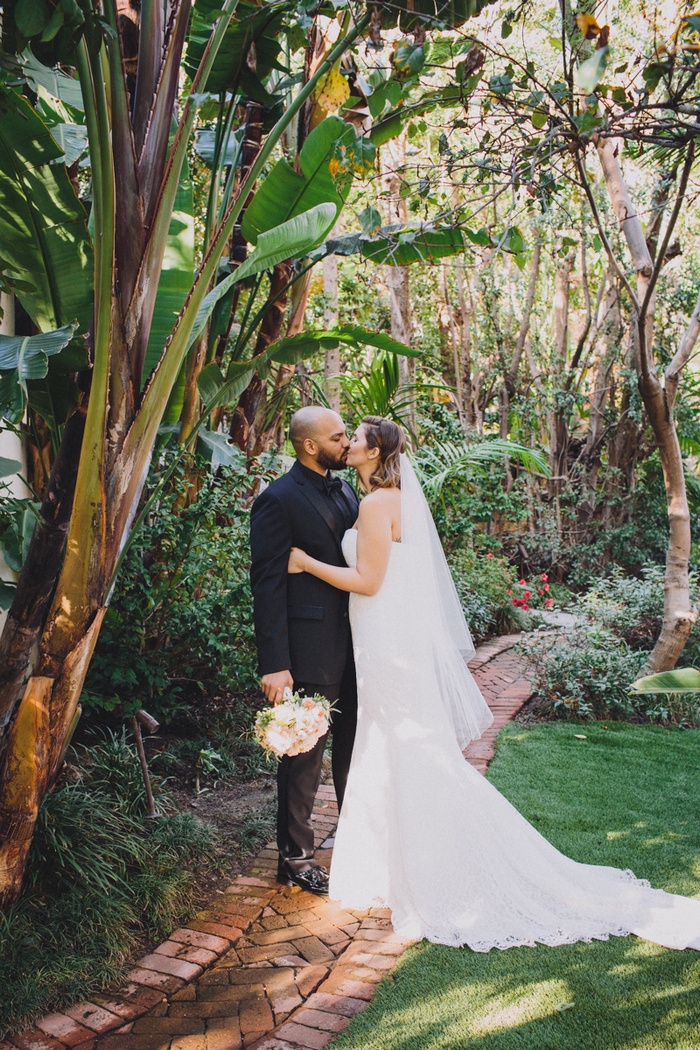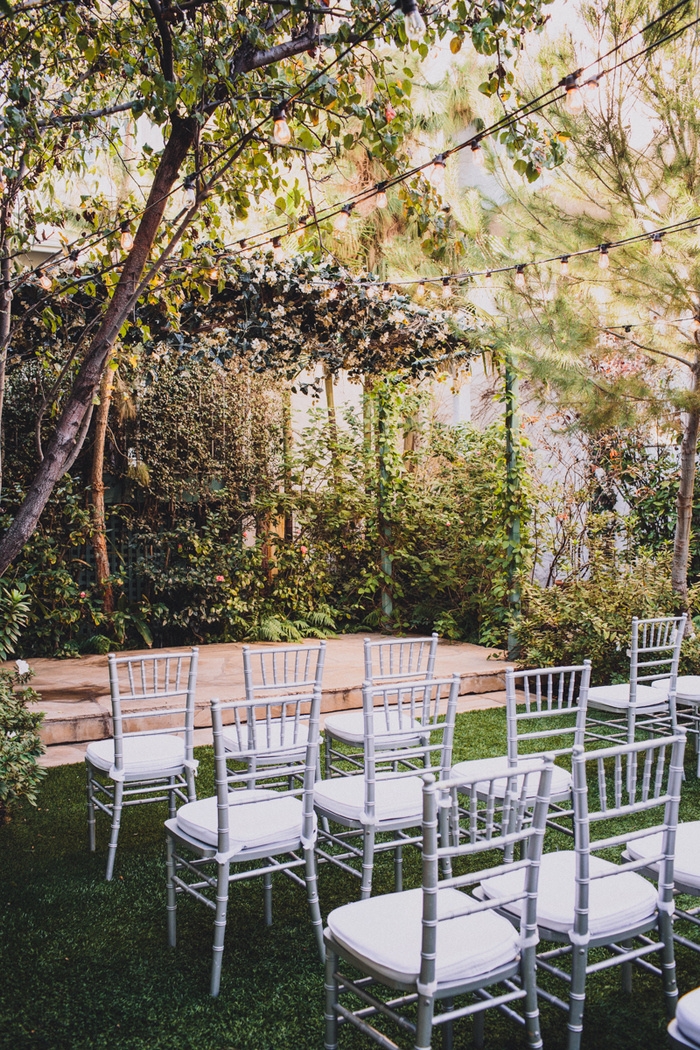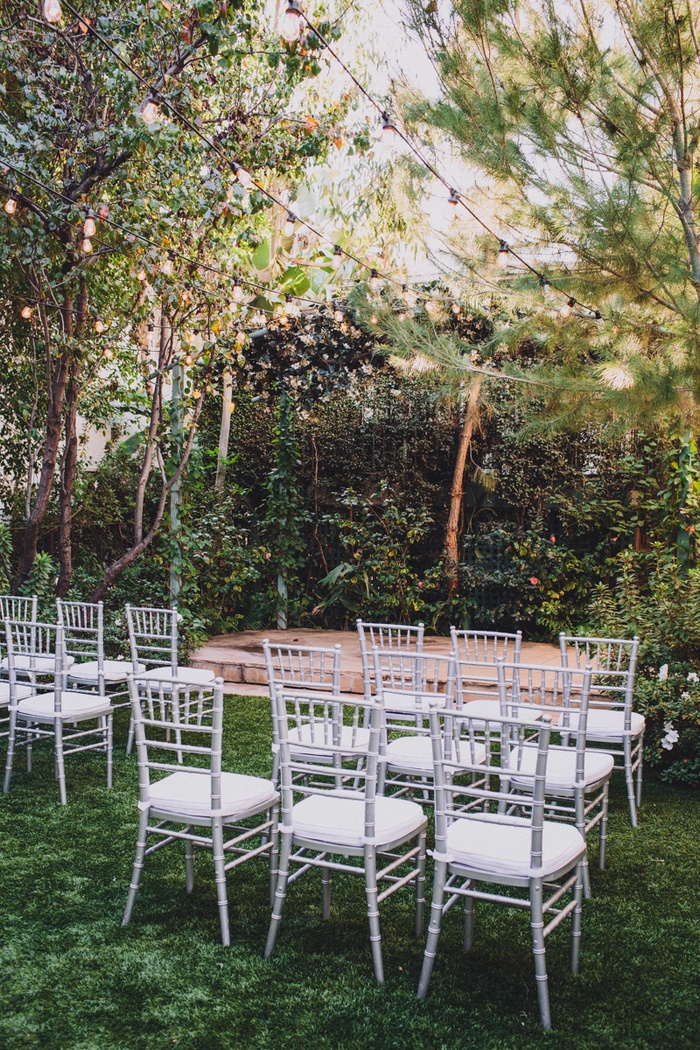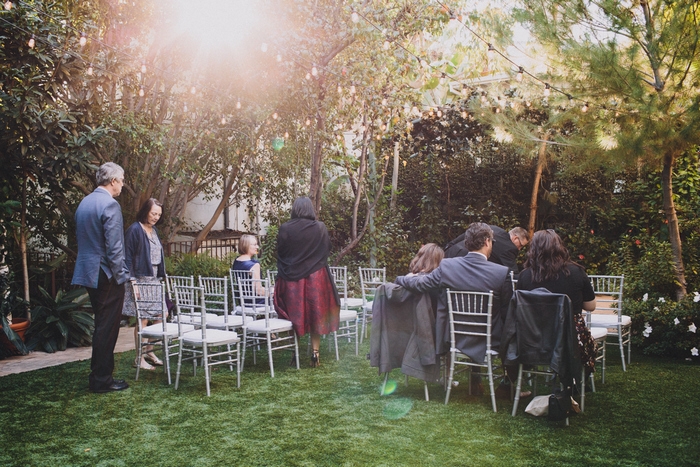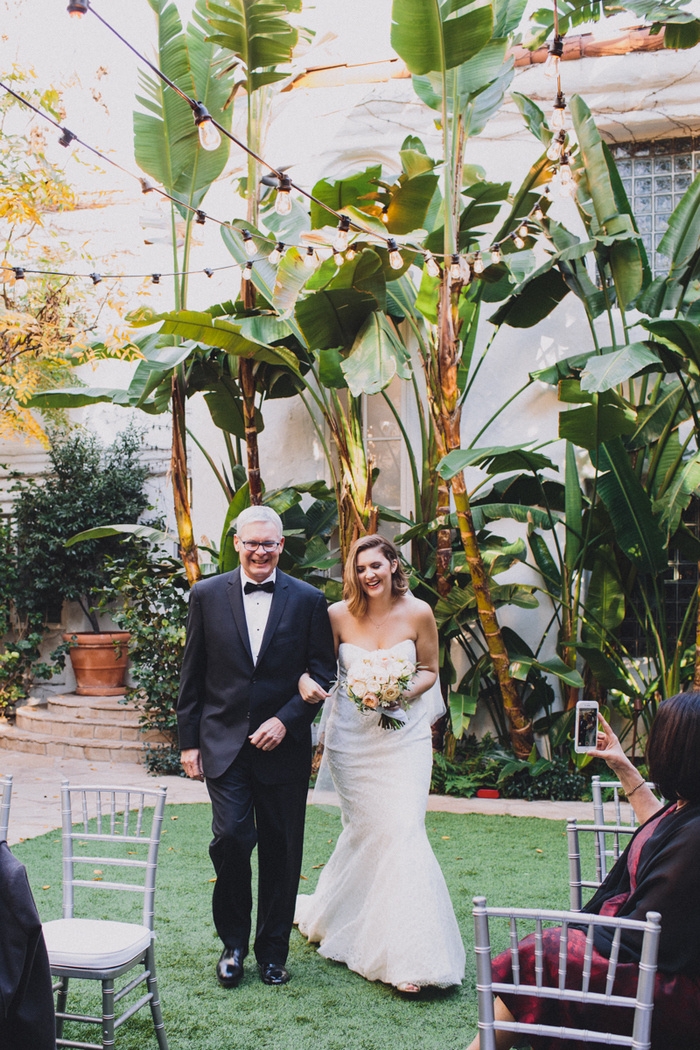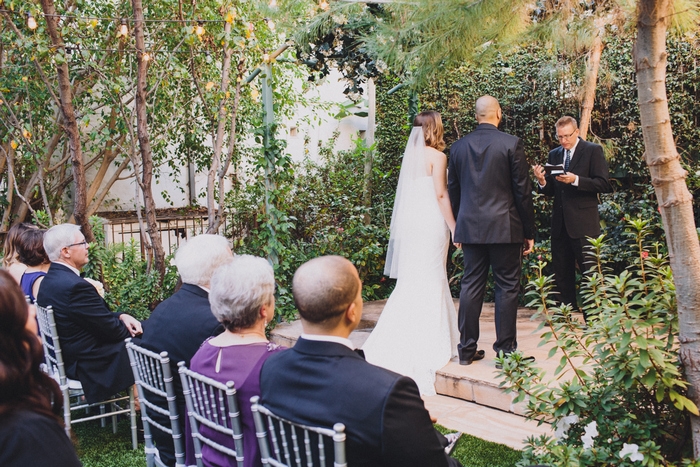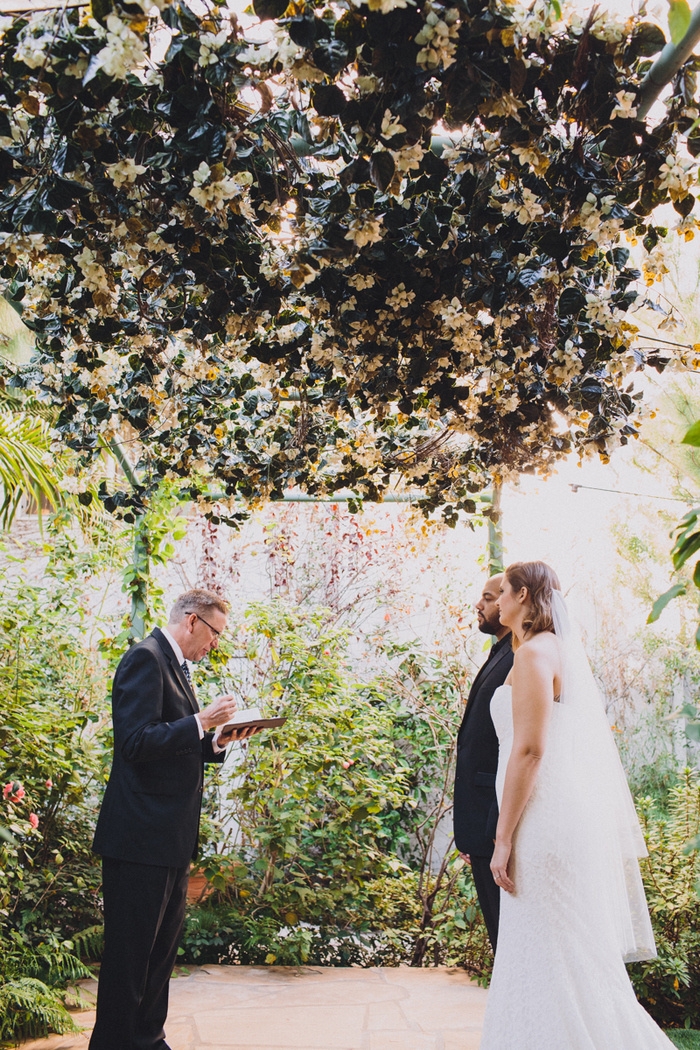 Did you have any "issues" with the small guest list from friends and family? If so, how did you address them?
Not necessarily. My side of the family is definitely a lot larger than Steve's so trying to keep things "even" was impossible. I know those that weren't there would have loved to be there and we would have loved to have them there but in the end we decided to do what we really wanted and I think everyone understood that.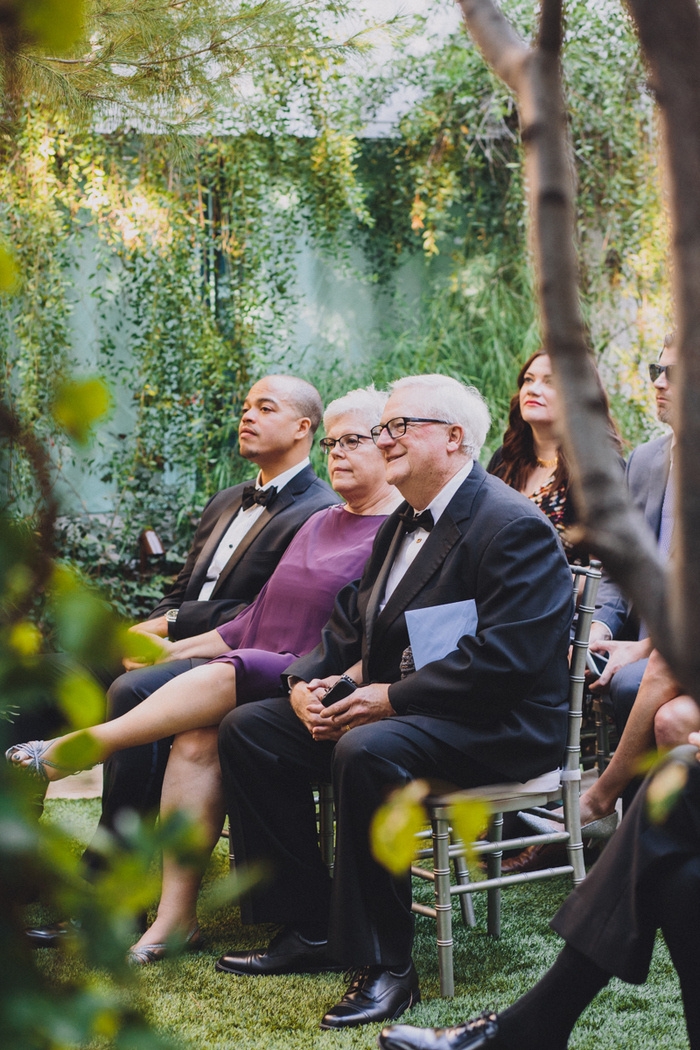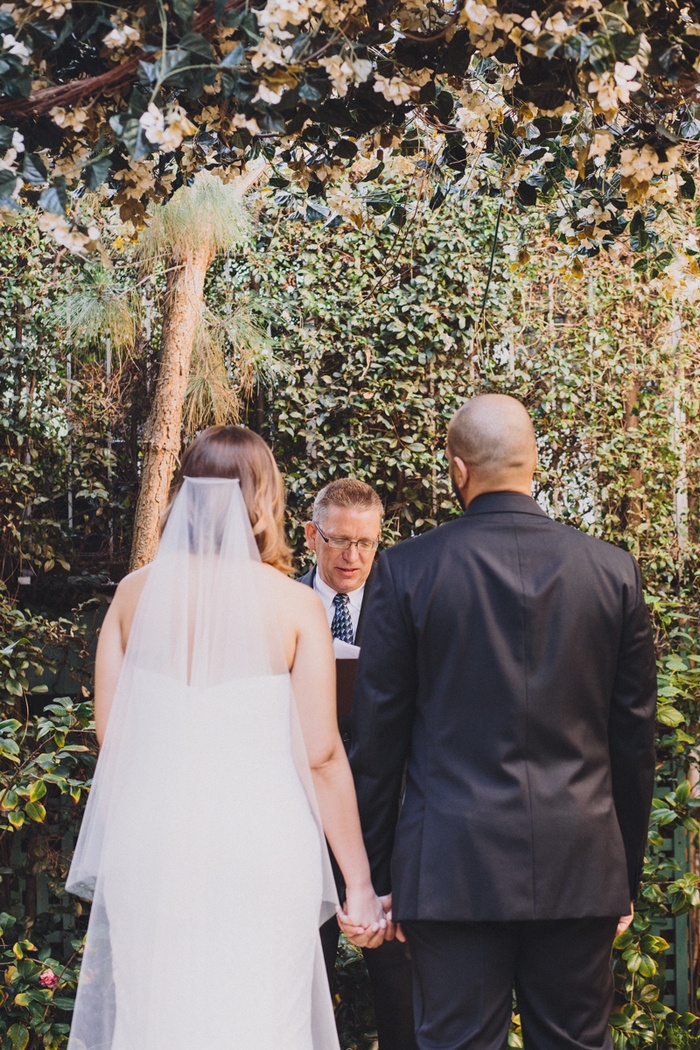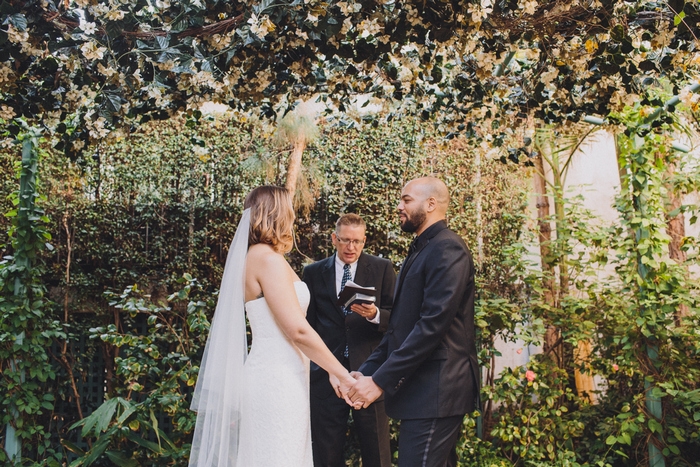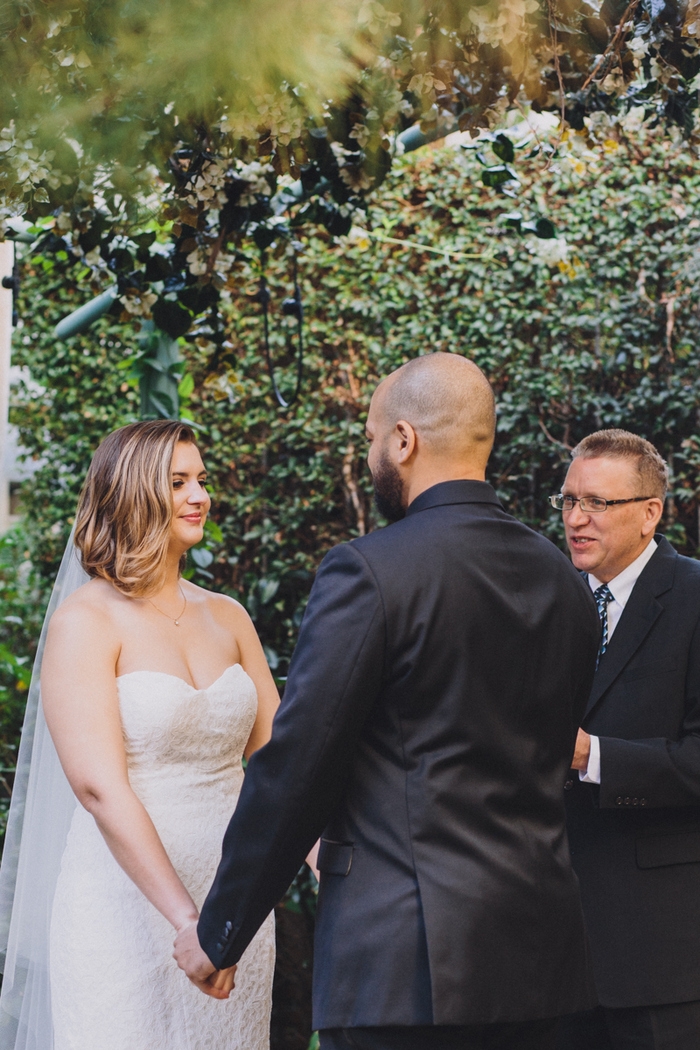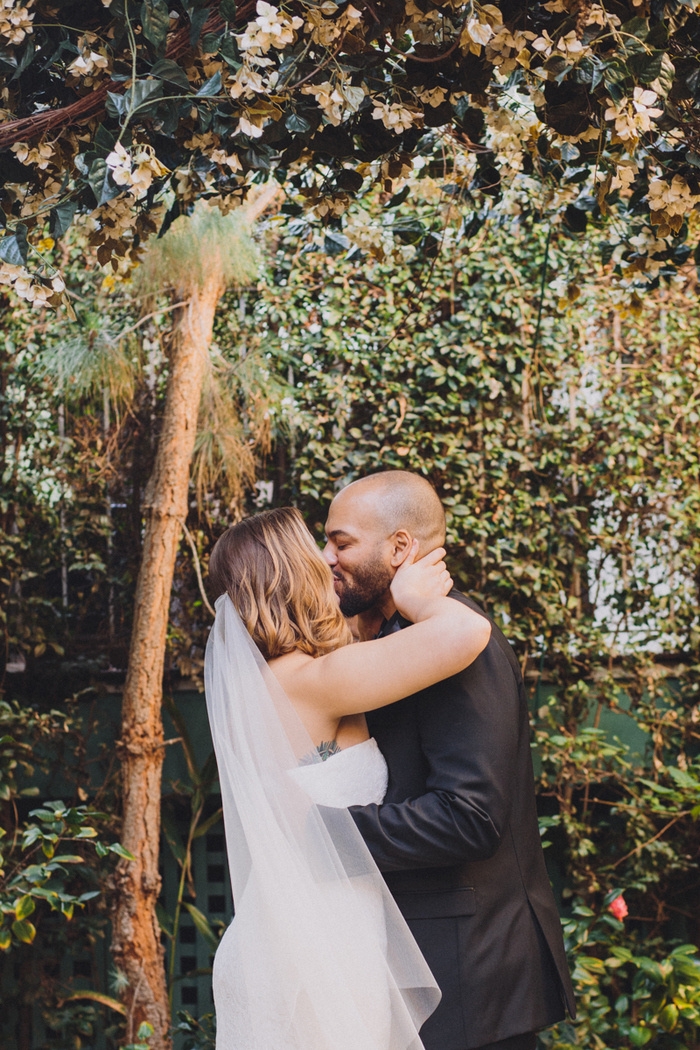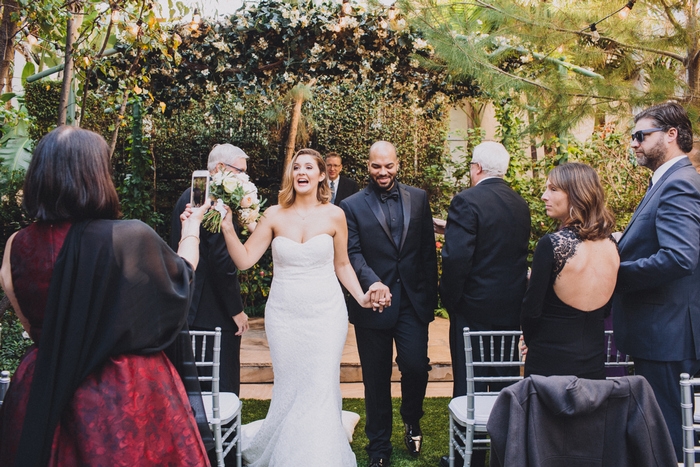 What were the highlights of the ceremony?
Megan: Turning a corner and seeing Steve waiting. Even though we had done a first look, it was like that never happened. It was a surprise all over again.
Steve: Watching Megan walk down the aisle, reciting the vows to her and kissing her (twice!) at the end of the ceremony.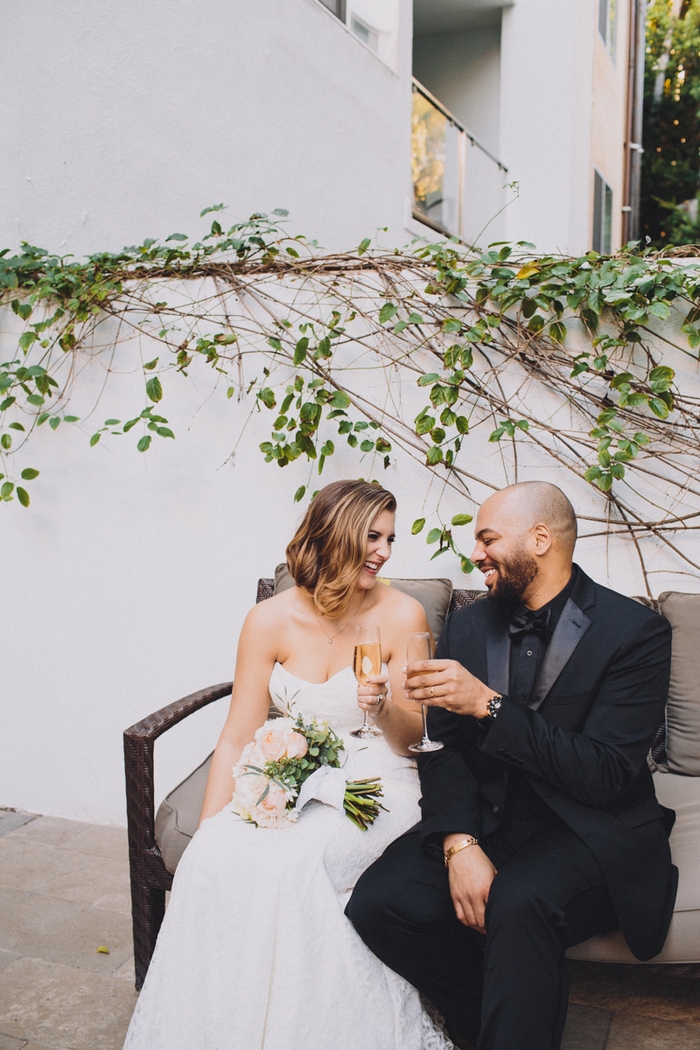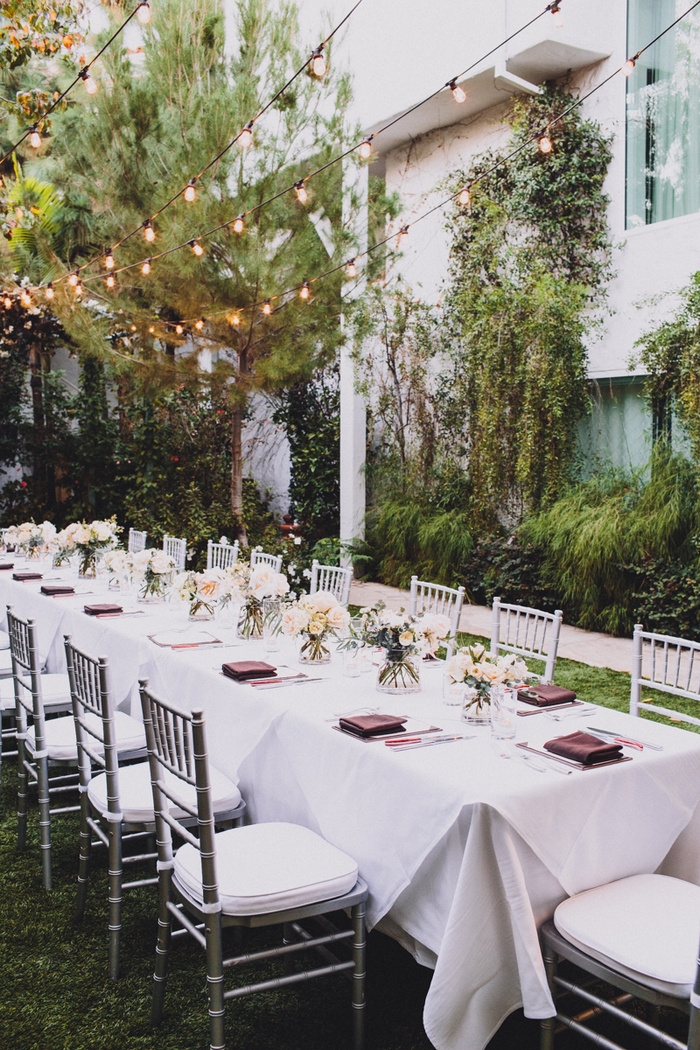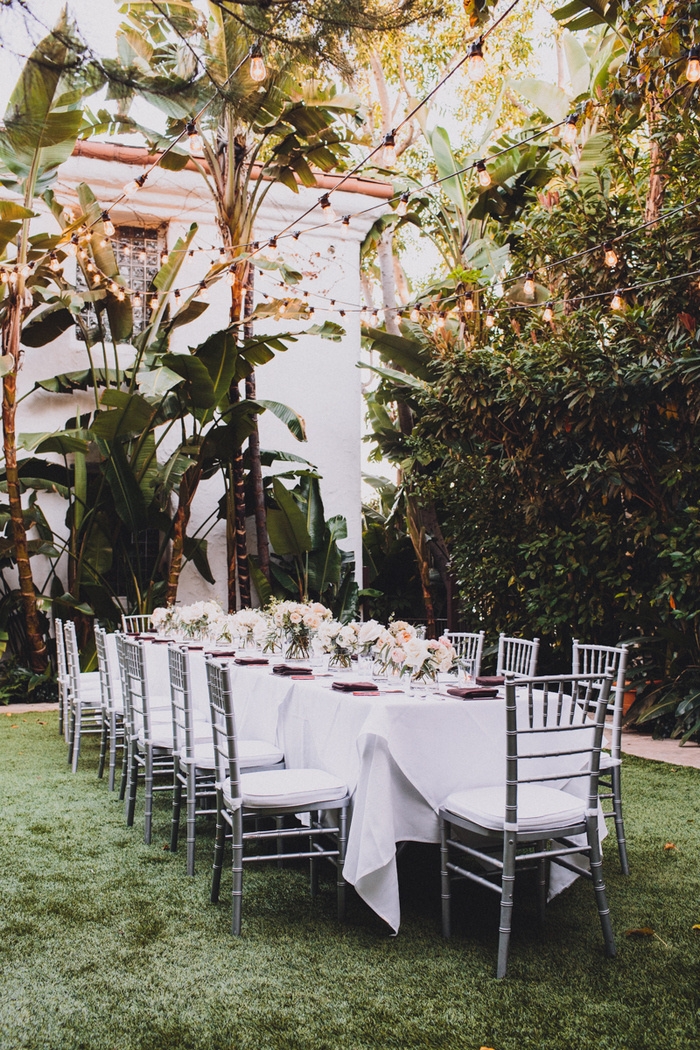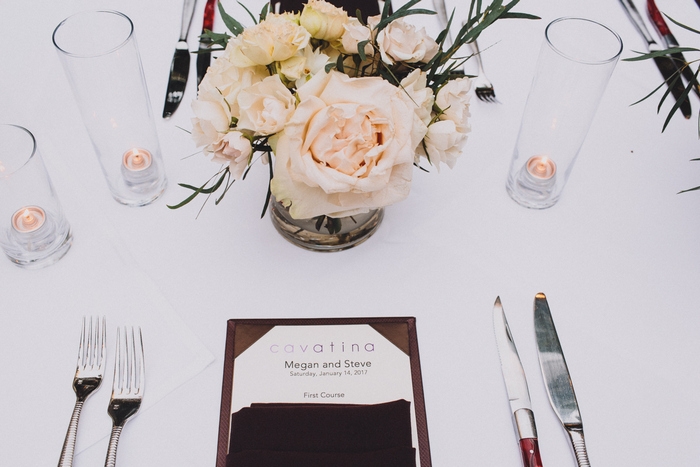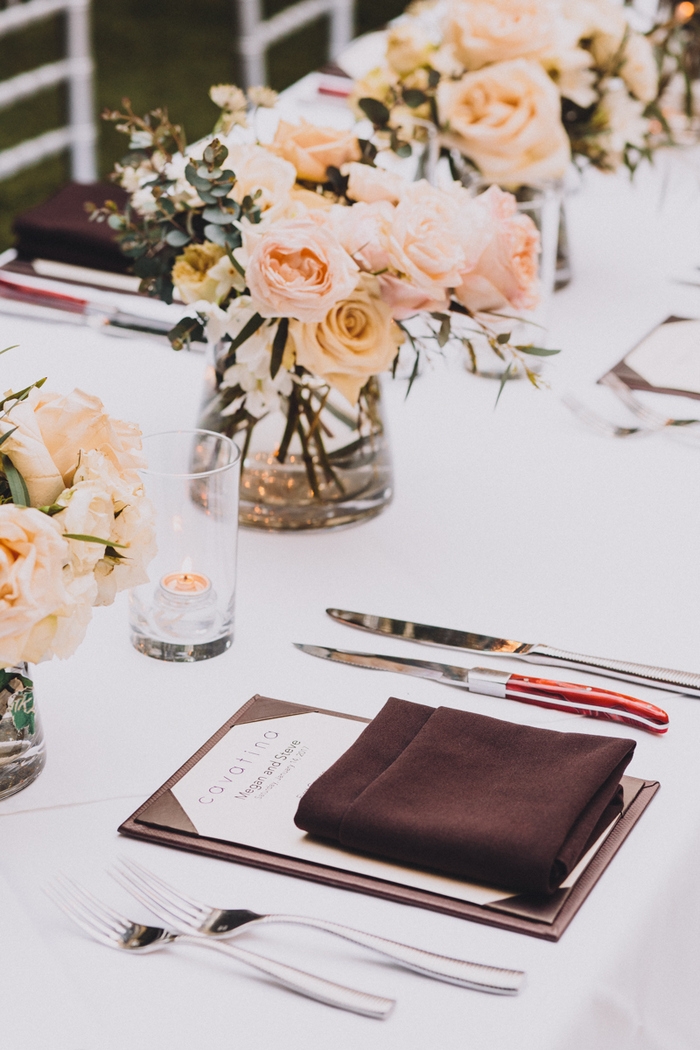 What were the highlights of the reception?
Megan: My dad gave a top notch toast; Steve: Megan's dad's speech, for sure.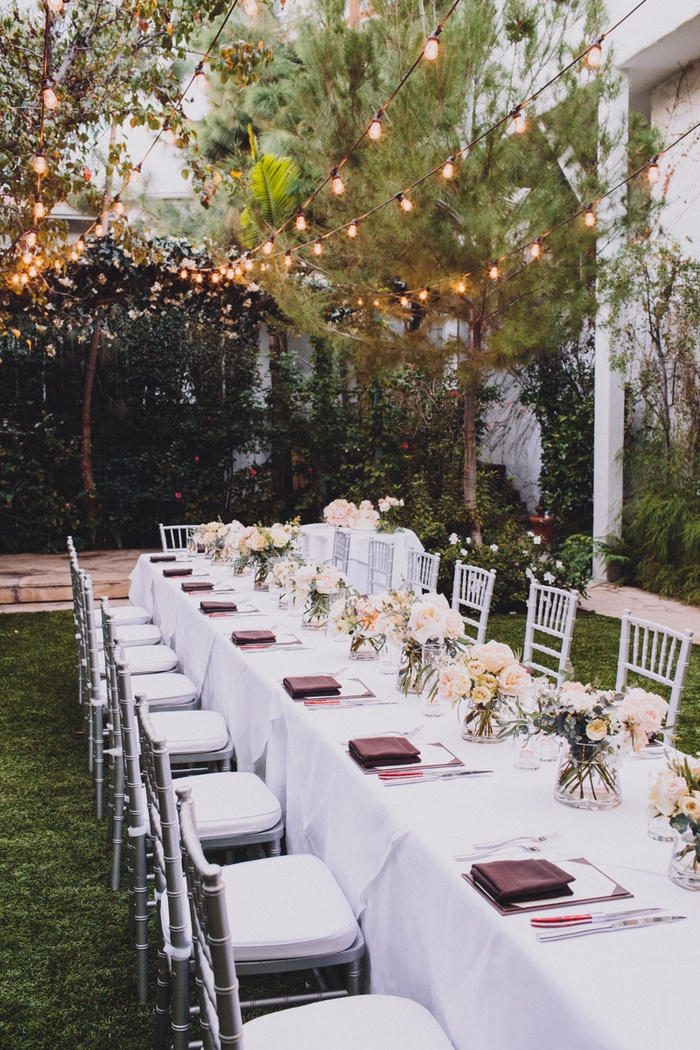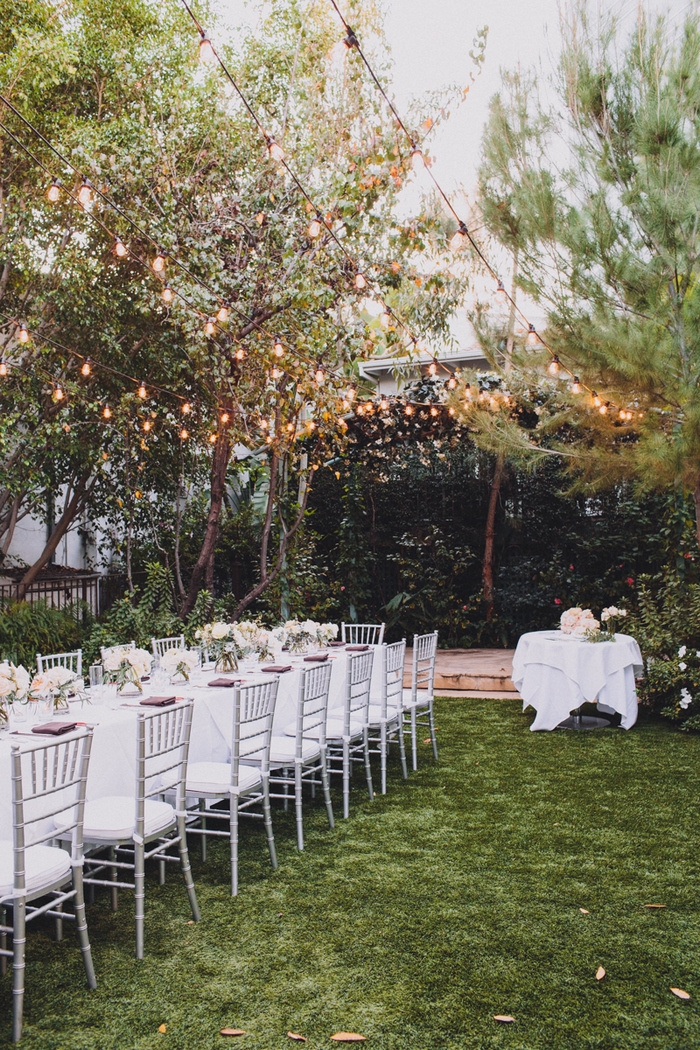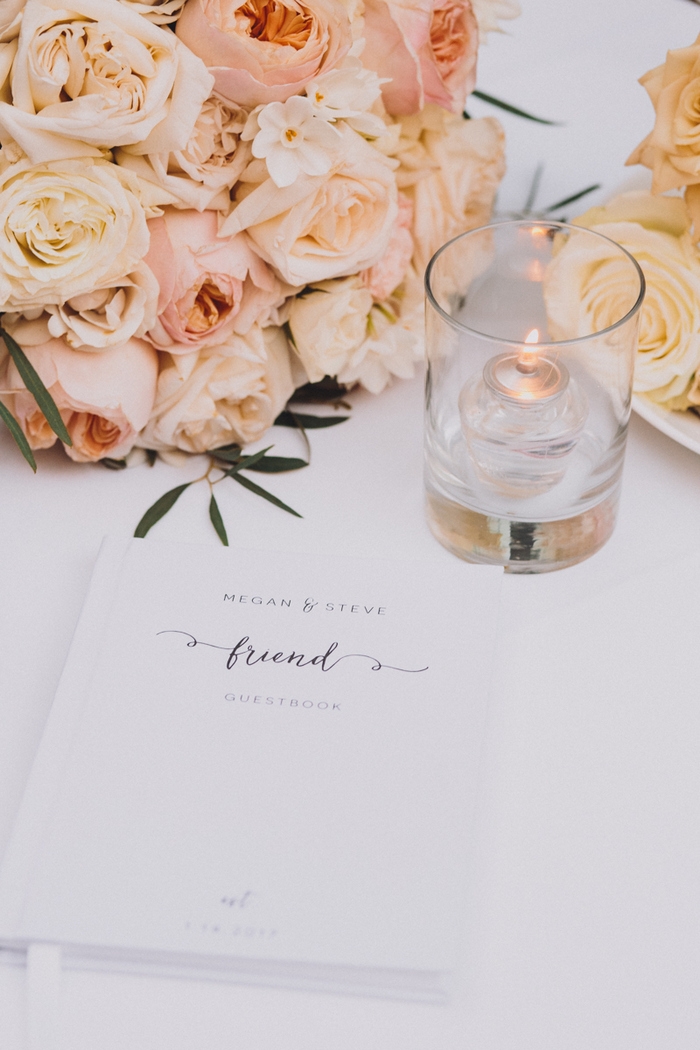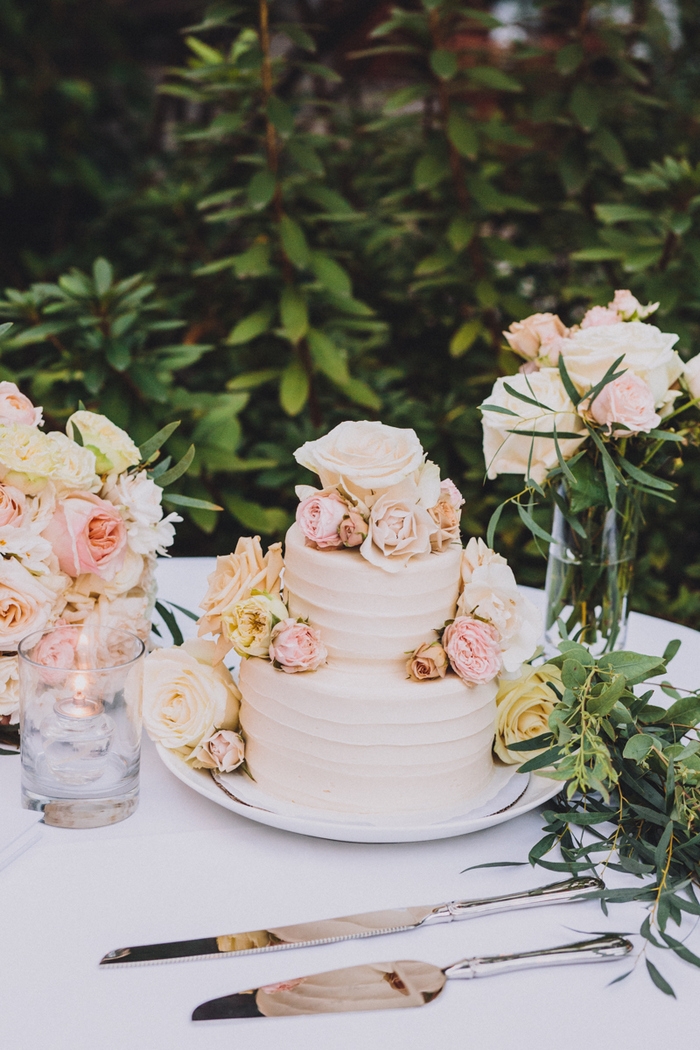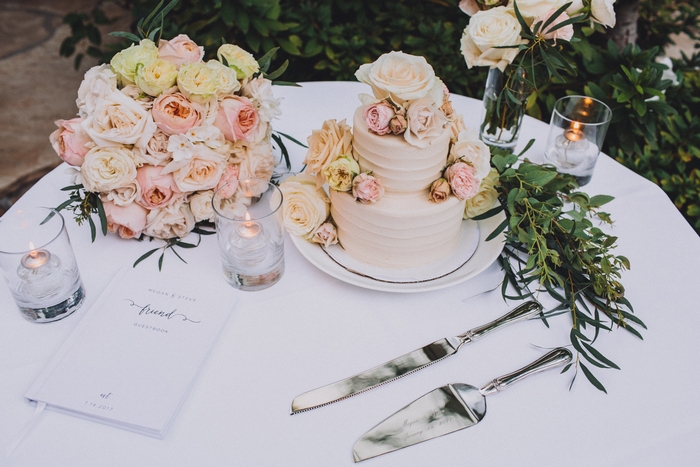 What was the most best thing about having an intimate wedding?
Megan & Steve: Seeing each other for the first look, for sure. It was like a first date all over again, feeling nervous and excited. It was great.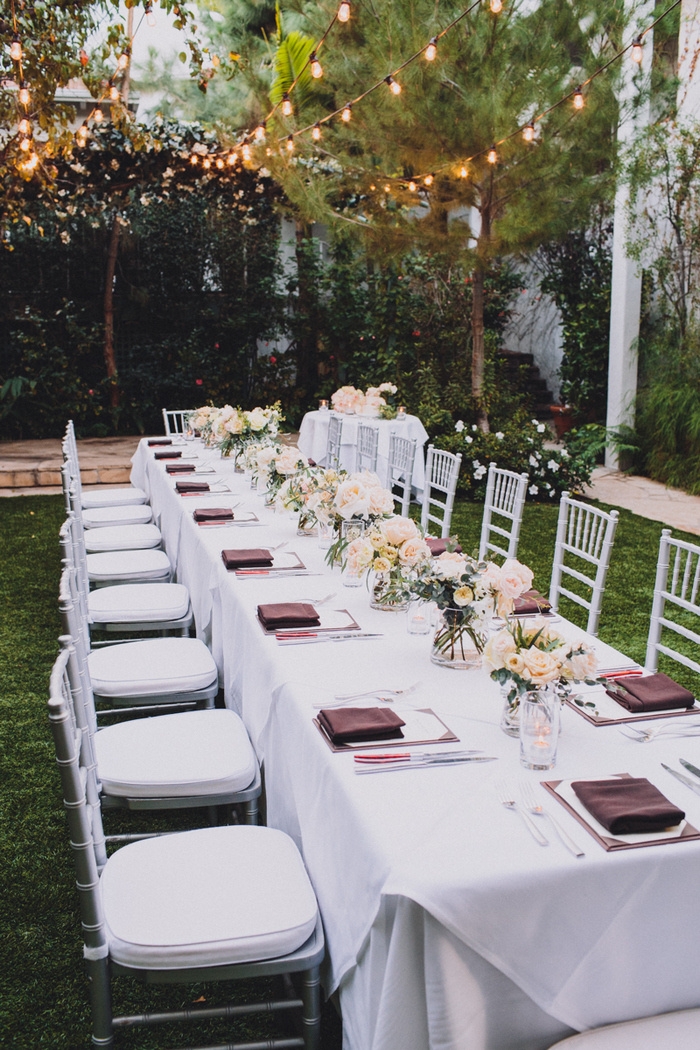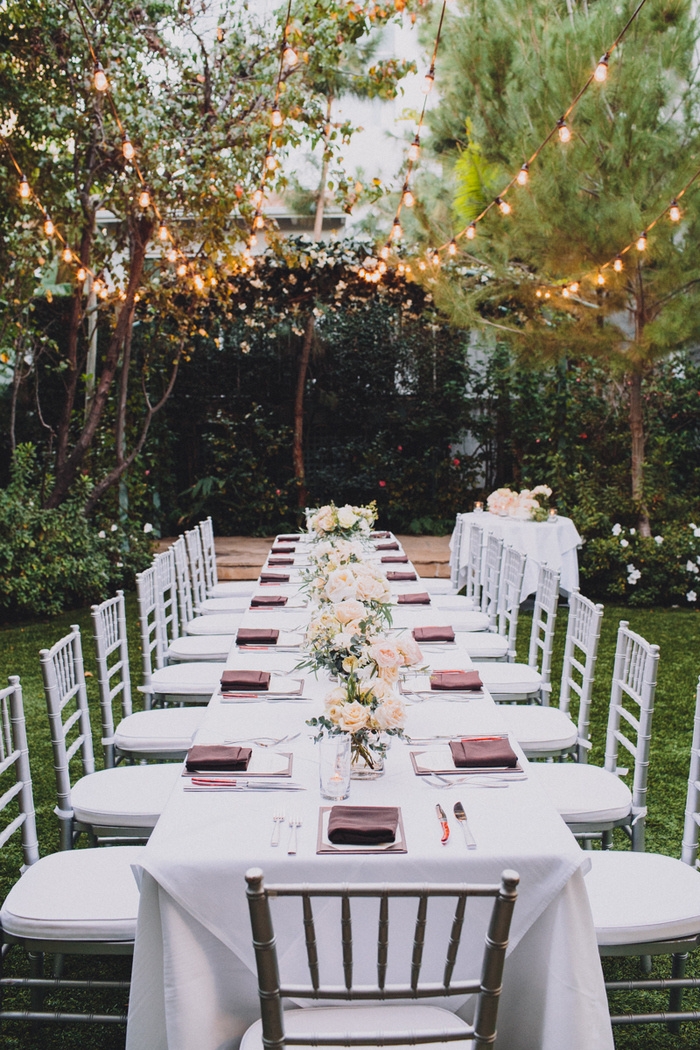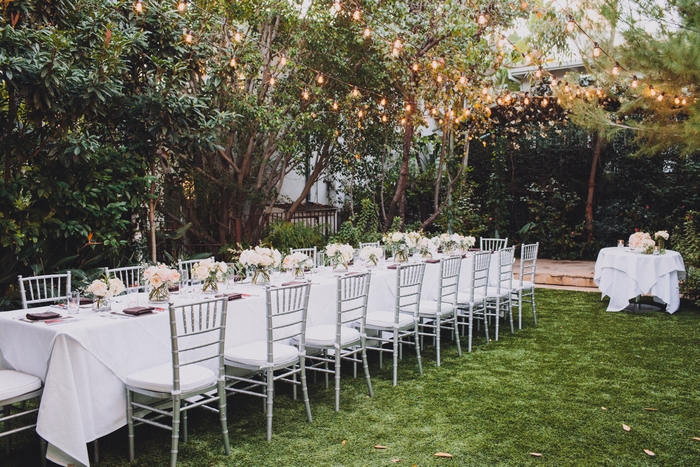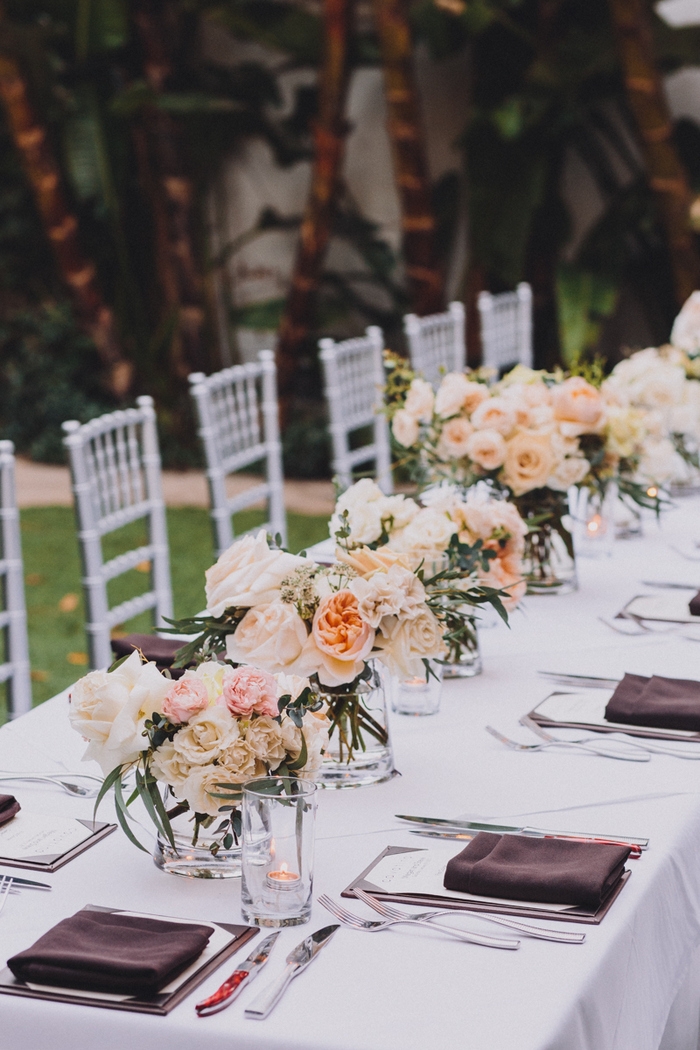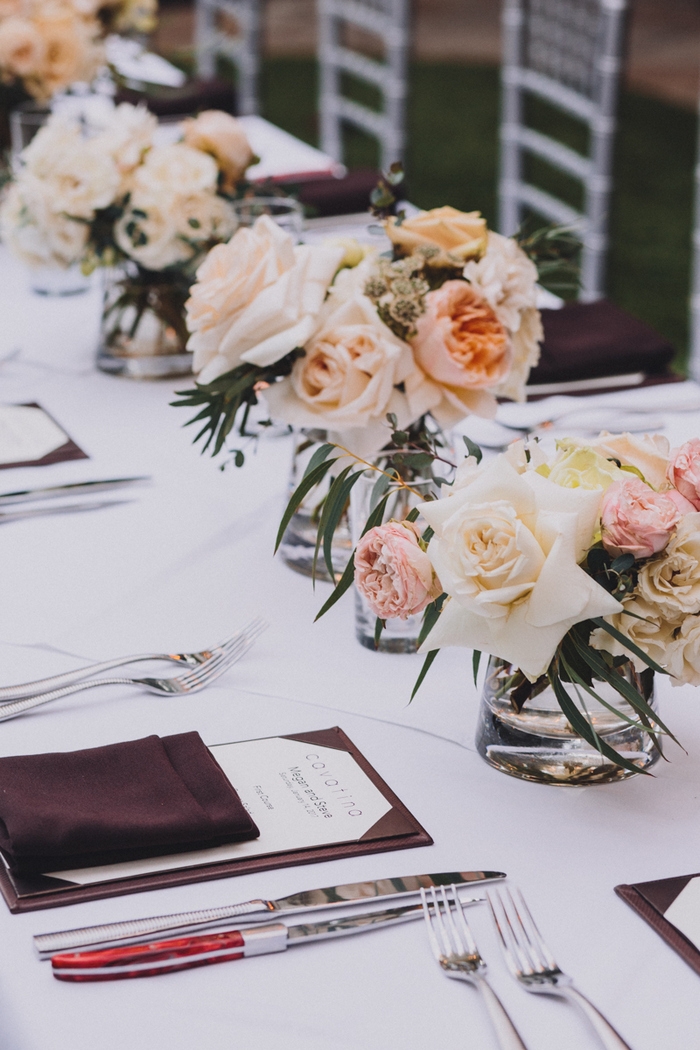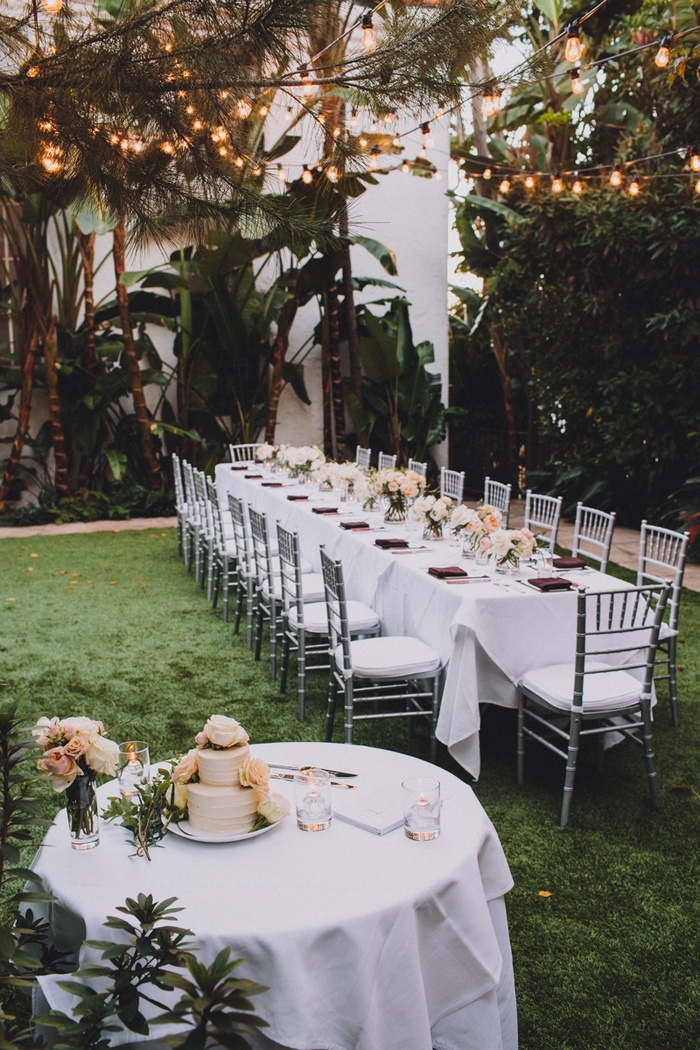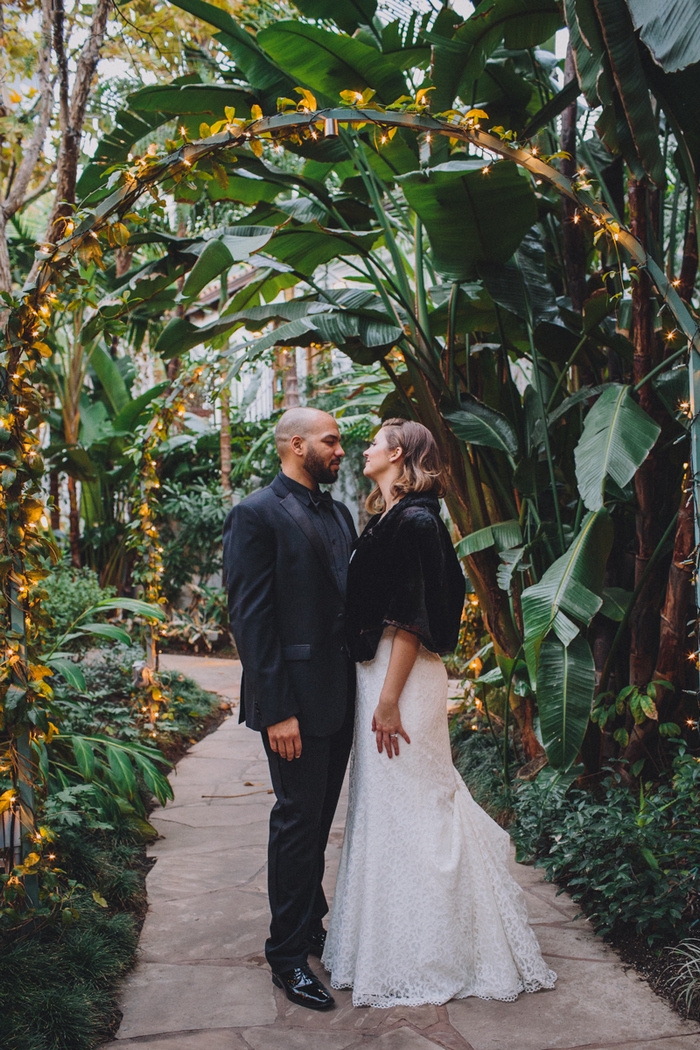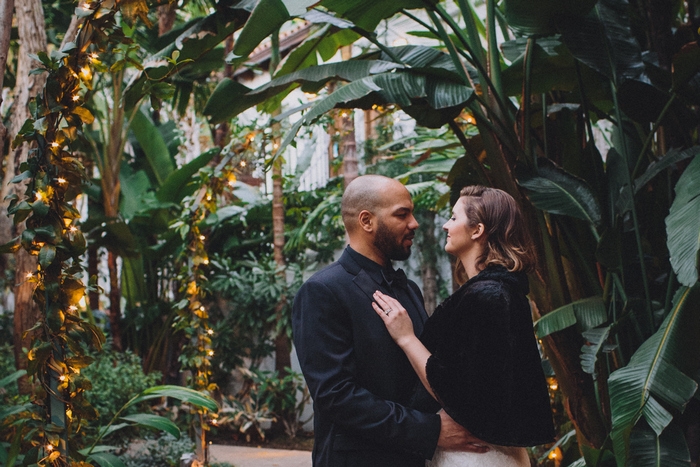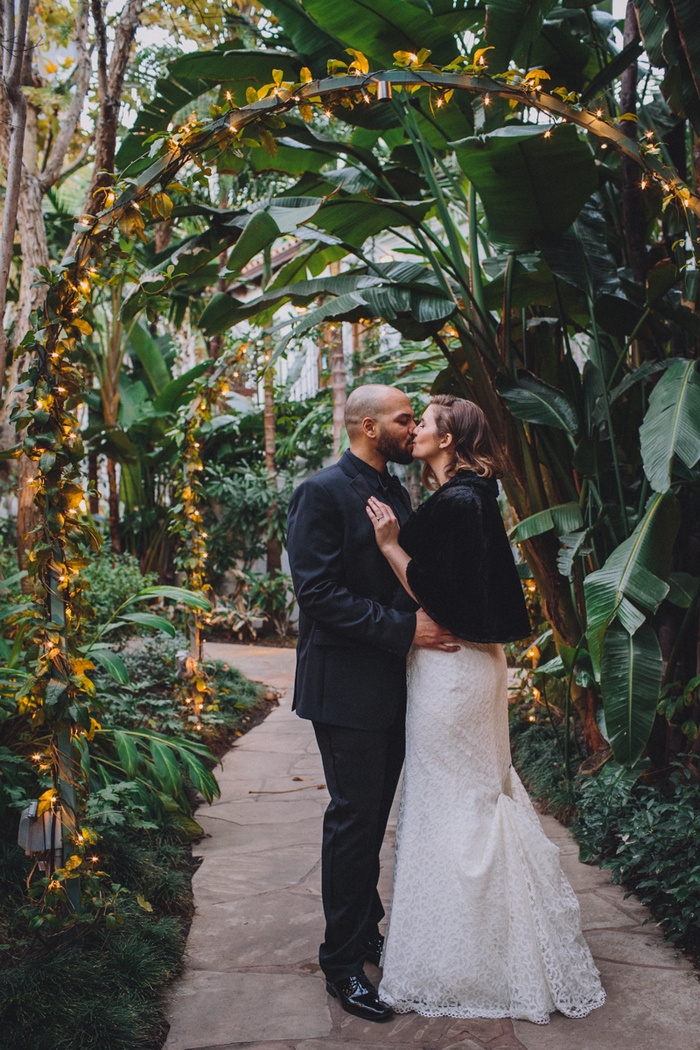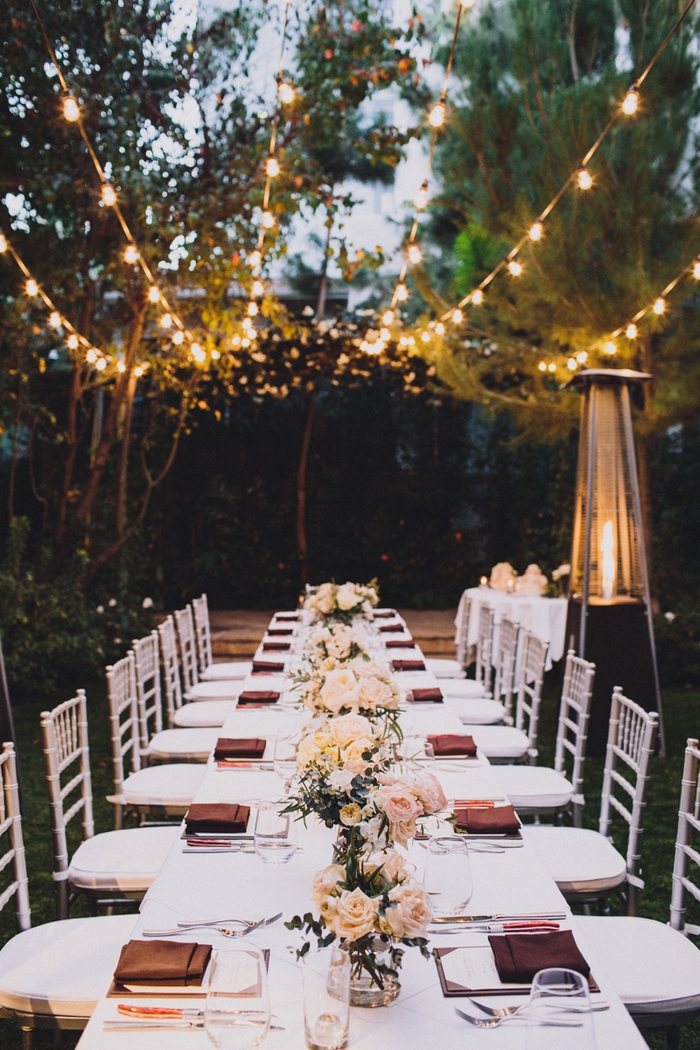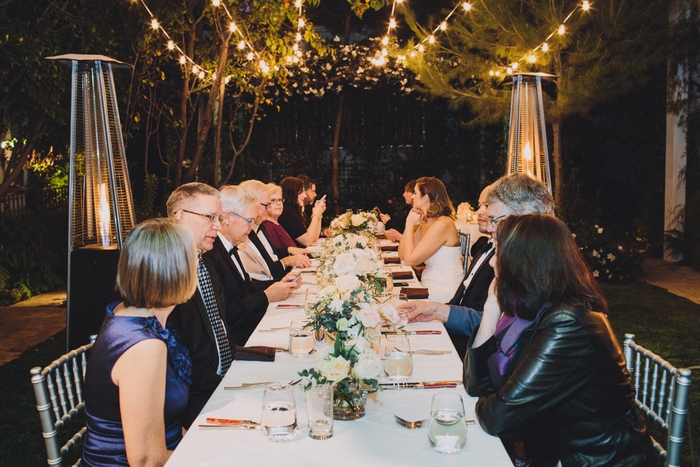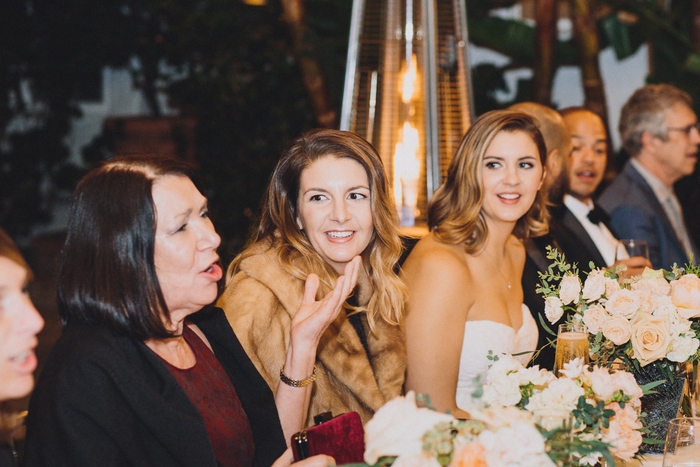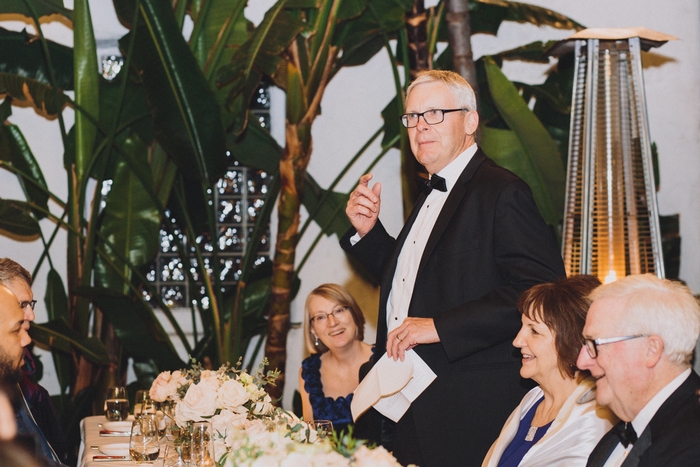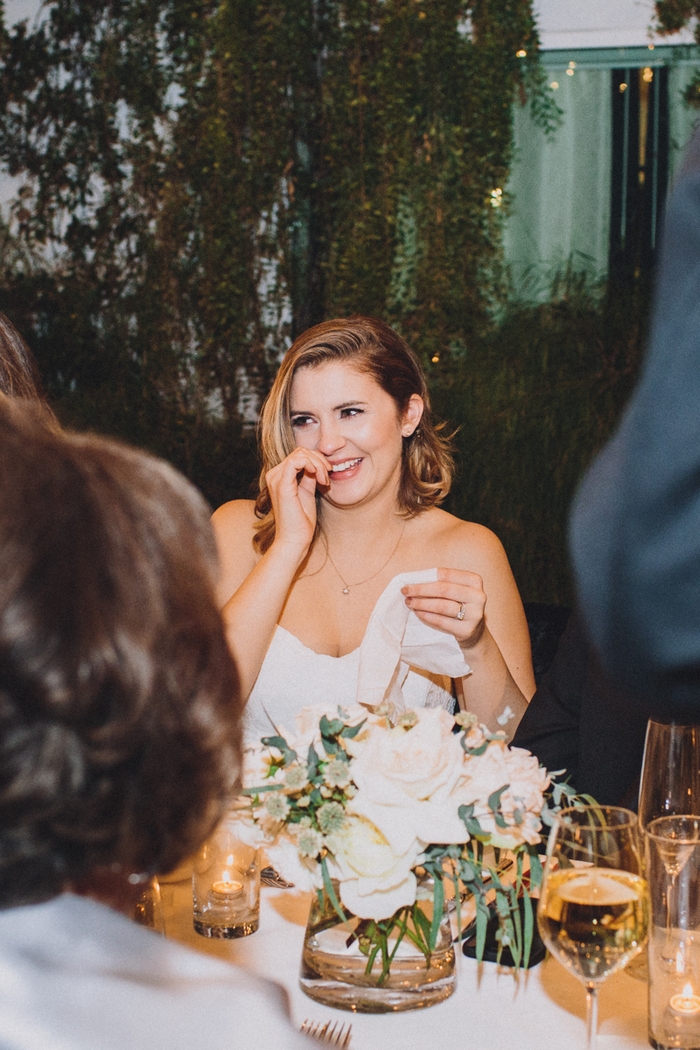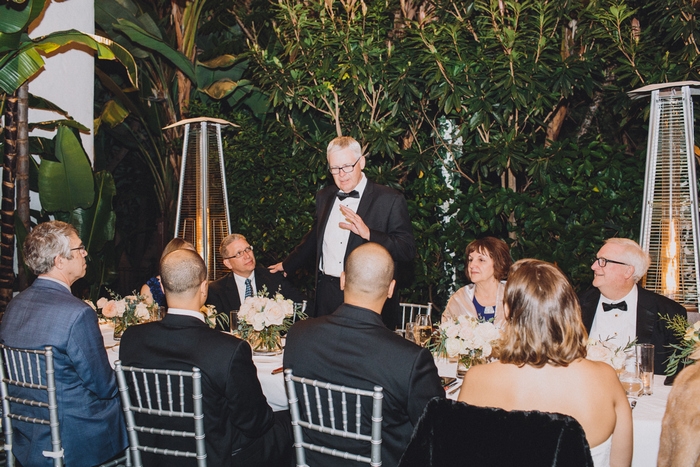 What advice do you have for couples who are considering an intimate wedding?
It sounds cliché, but always remember that this is your wedding and you should do what makes you the happiest. We never felt overwhelmed and were able to spend the weekend with the people we love and that made it really unforgettable.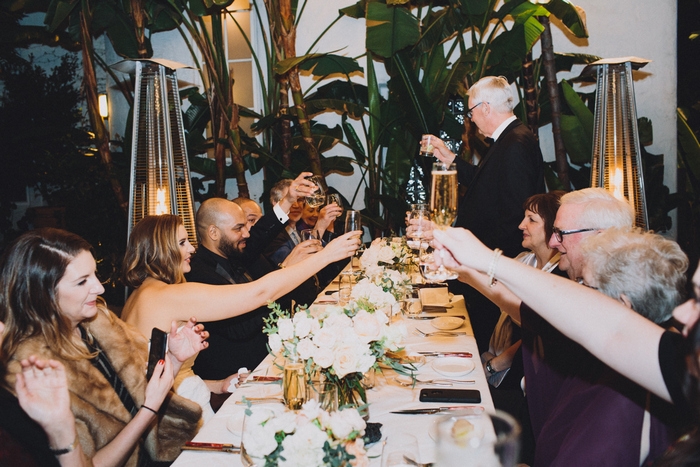 Vendors:
Photographer: Mandee Johnson Photography
Venue + Coordination: Sunset Marquis Hotel
Dress: Lovely Bride + Nicole Miller
Bride Shoes: Badgley Mischka
Hair: Adriana Rodriguez – Washed Out Salon
Make Up: Kelsey McGraw
Tux + Groom Shoes: Calvin Klein
Rings: RL Jewelers
Invitations: Vista Print
Catering + Bar: Sunset Marquis Hotel
Cake: Susie Cakes
Save
Save
Save
Save
Save
Save
Save
Save
Save
Save
Save
Save