Nicole and Anthony were together for 14 years when Anthony finally proposed to Nicole on top of the Eiffel Tower. They chose the rugged coastline in Cambria, California to say their 'I do's' with just 14 guests in attendance. Here's what photographer Melissa Nelson from Northfern had to say about the shoot:
They chose to have an intimate wedding with their closest family in attendance in one of their favorite places to visit and vacation together, Cambria. We stood on a bluff overlooking the Pacific Ocean on a Monday in late May while Nicole and Anthony pledged their lives to each other. The wind was howling and it was freezing, but it was like something out of a movie. As soon as they kissed and ran off together, we gathered at Oceanpoint Ranch for cheese and crackers and then a beautiful buffet dinner. Nicole and Anthony ran off to take sunset photos while everyone hung out and drank and ate their hearts out. When they returned, we drank, danced under the stars, and ate s'mores around the fire pit until we were stuffed.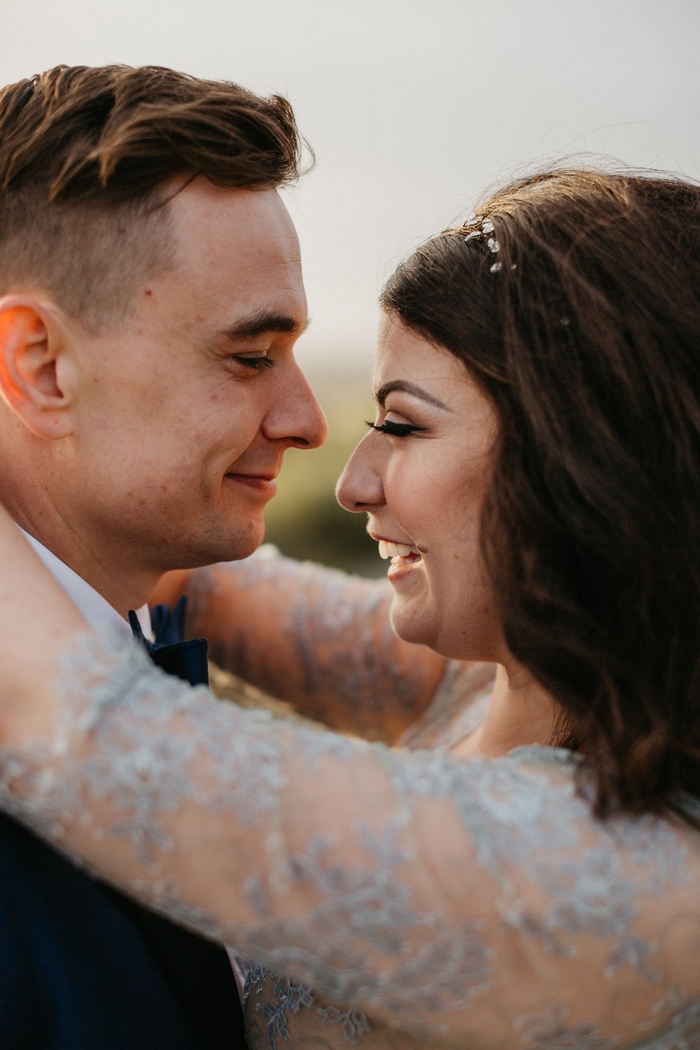 Nicole Smith, 32 & Anthony, 34
Location: Cambria, CA
Wedding Date: May 21, 2018
Number of Guests: 14
Wedding Cost: $10,000
Wedding Ceremony Location: Leffingwell Landing
Wedding Reception Location: Oceanpoint Ranch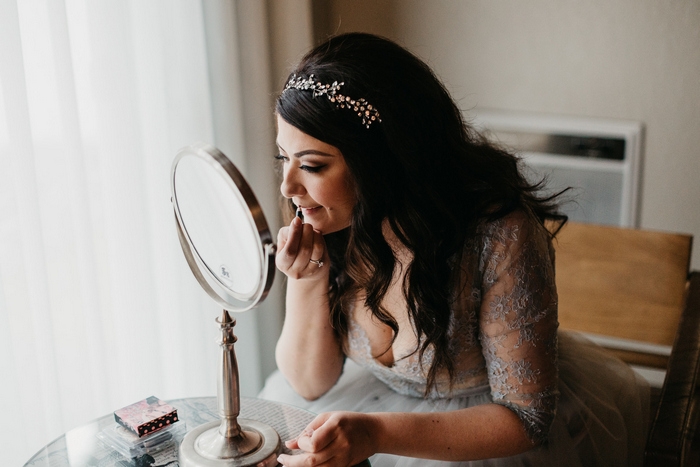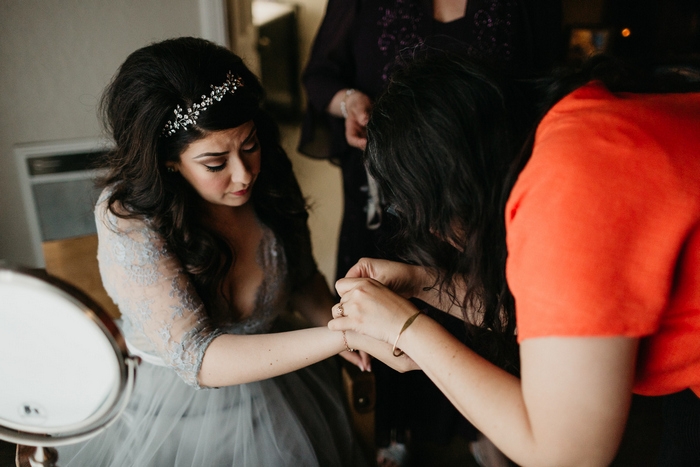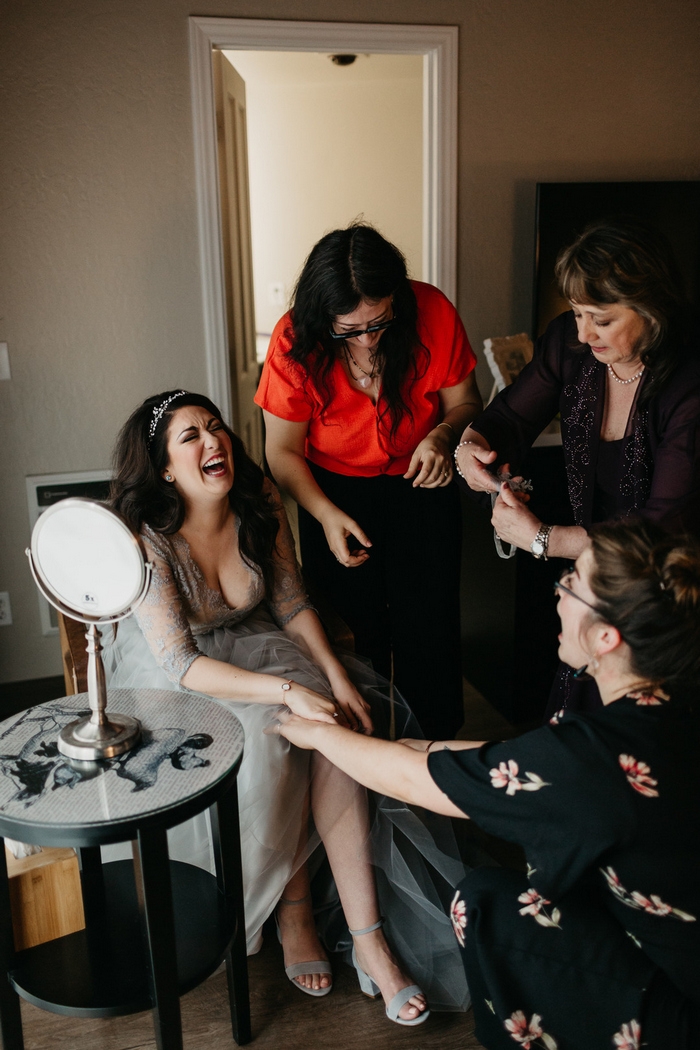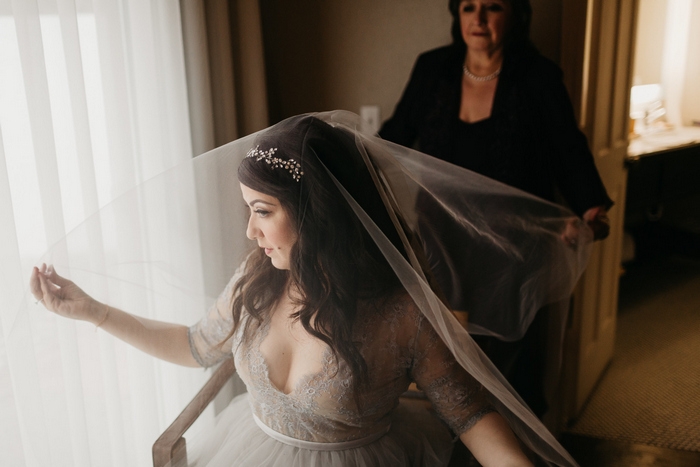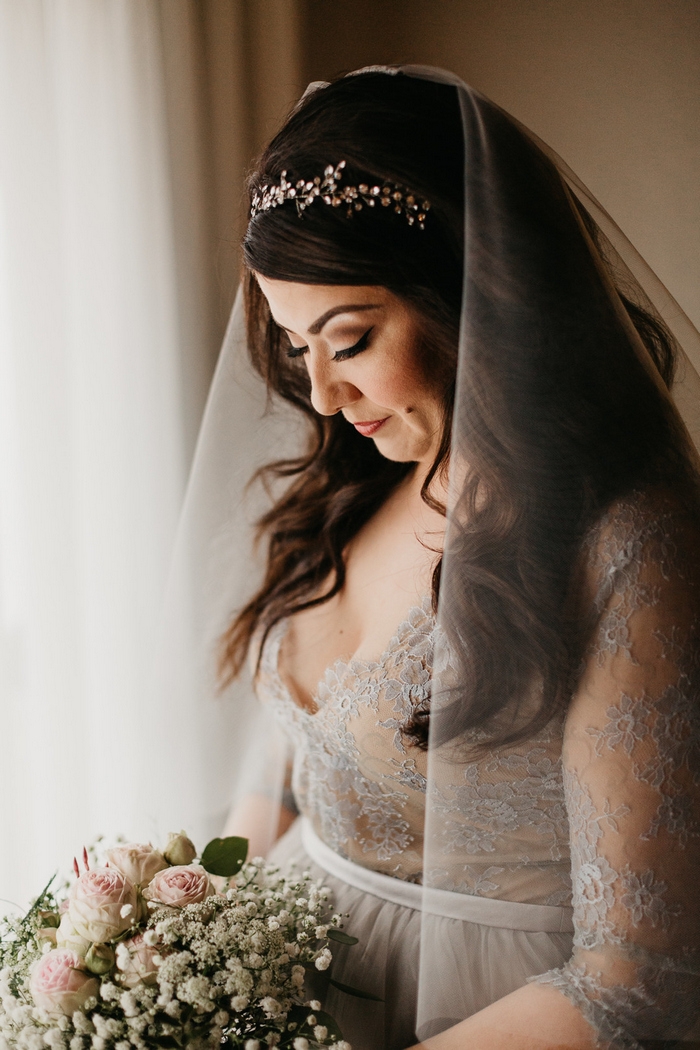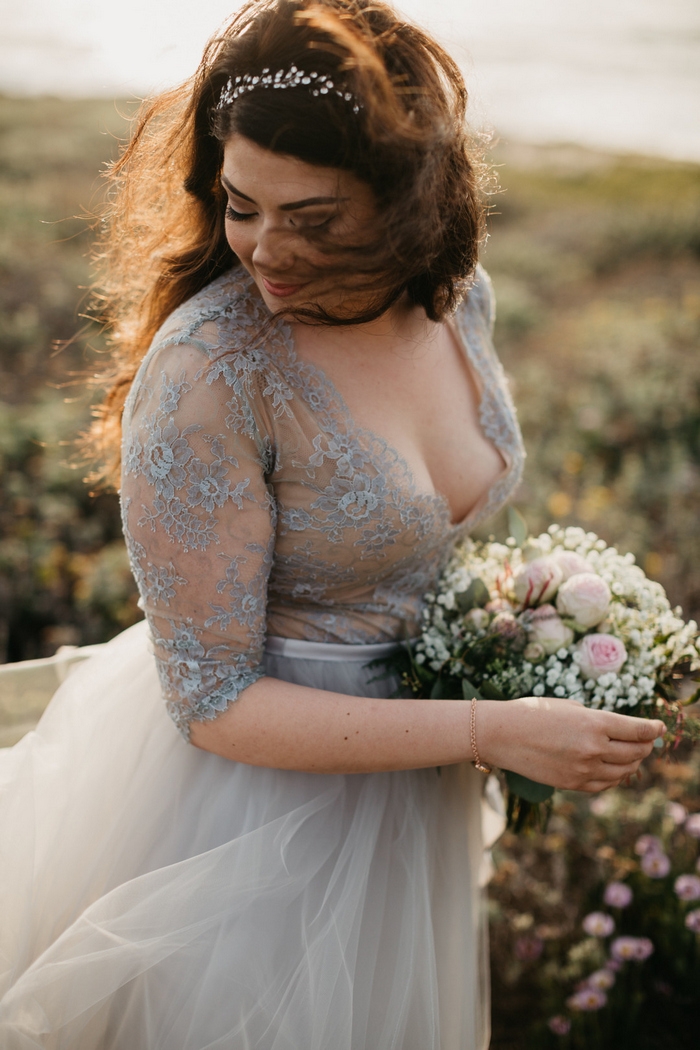 Why did you have an intimate wedding?
We had gone through many ideas for our wedding, These included: a big wedding, courthouse wedding, an elopement and none of those options felt quite right. We wanted the day to be about us and also have time to spend with our family.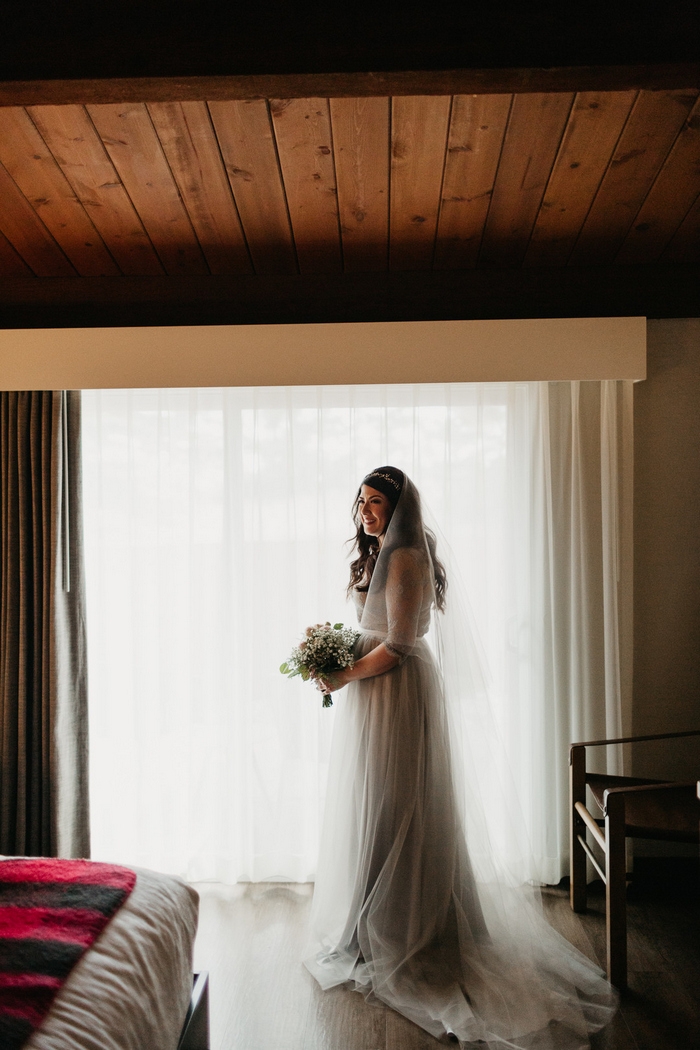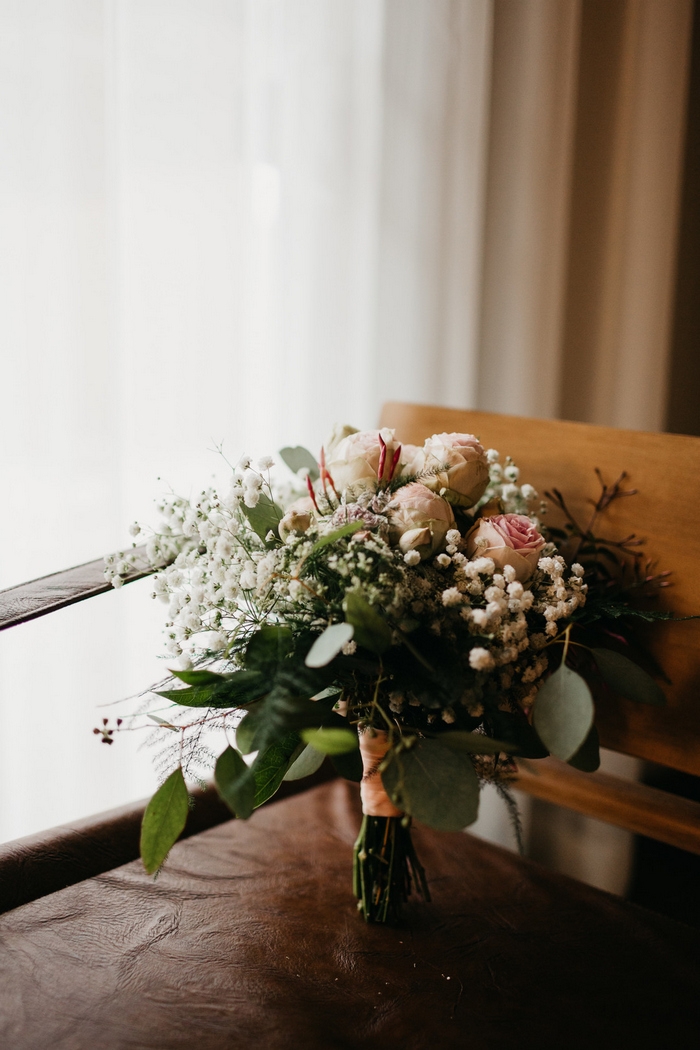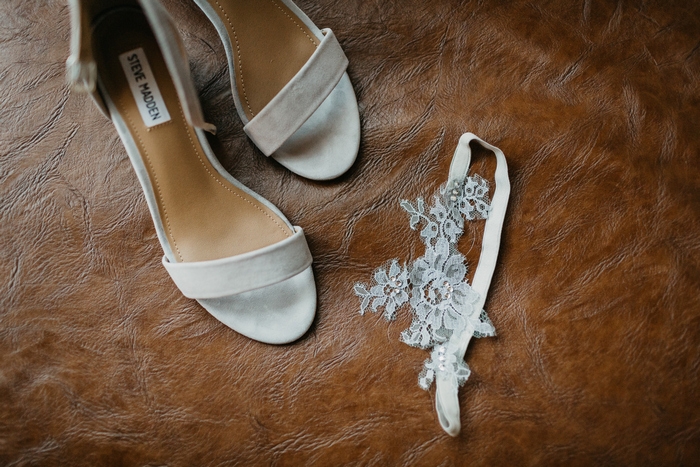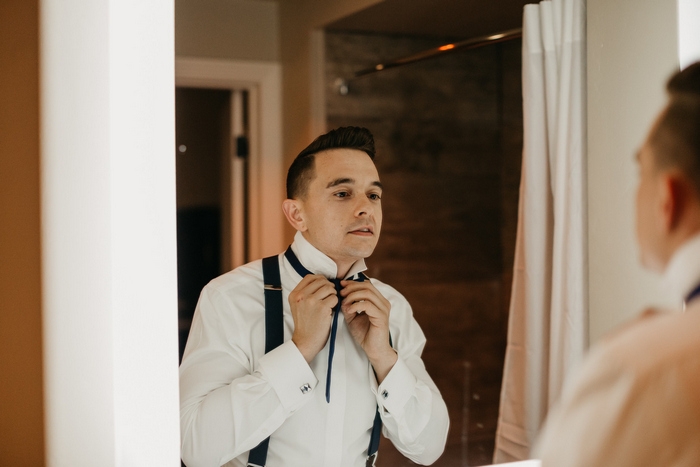 What are some the challenges that you faced planning an intimate wedding?
There were expectations from family that extended family would/should be invited. Every time we entertained the idea, it would turn into a rabbit hole. Anthony and I would ask each other, is this what we want? Let's get back to us and what our vision is for us. The reality is you can't make everyone happy and the point of our wedding, is to celebrate our love and we get to decide what that will look like.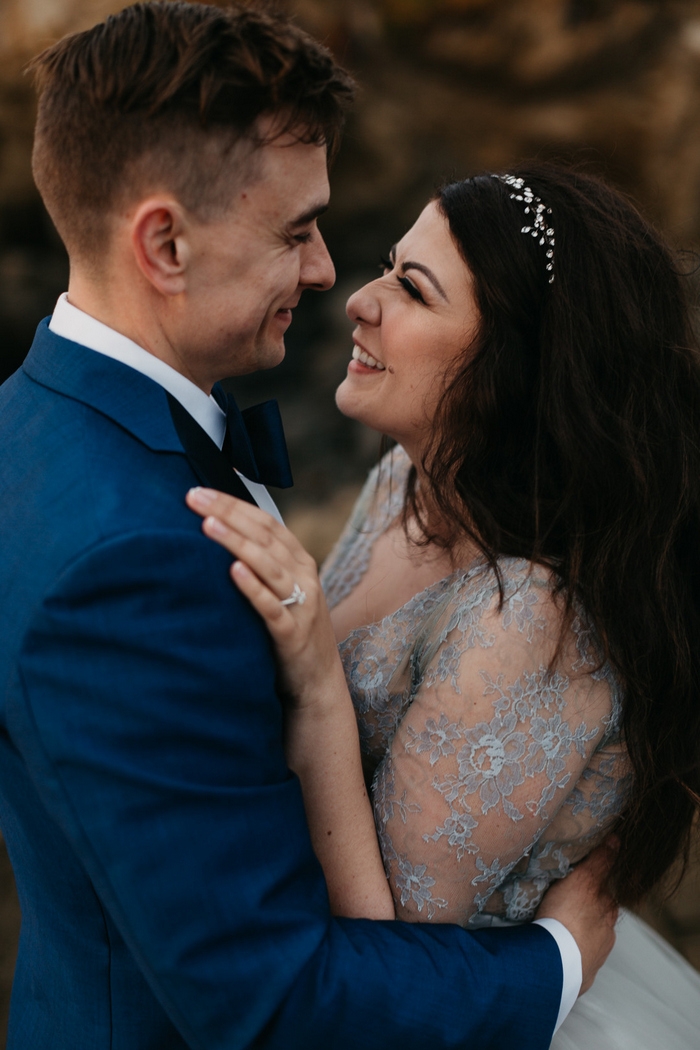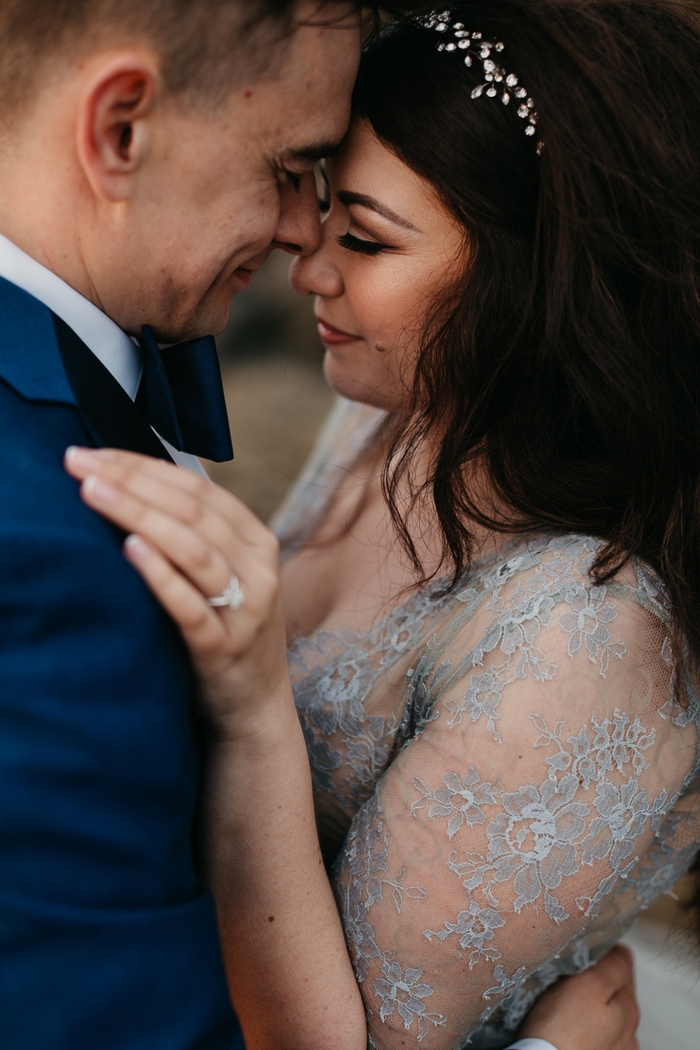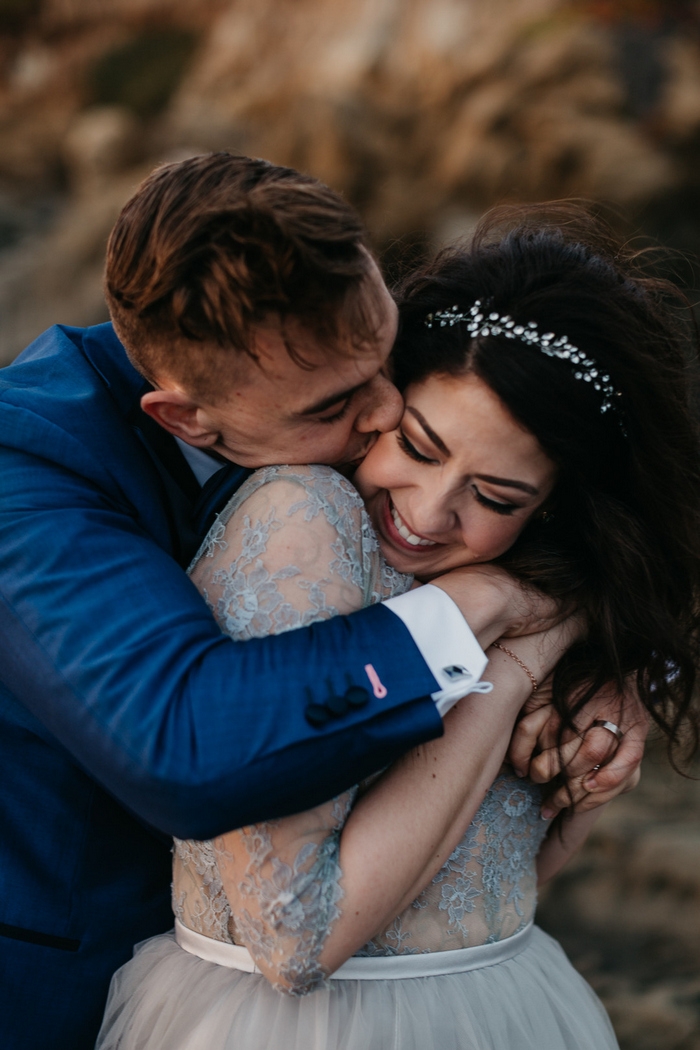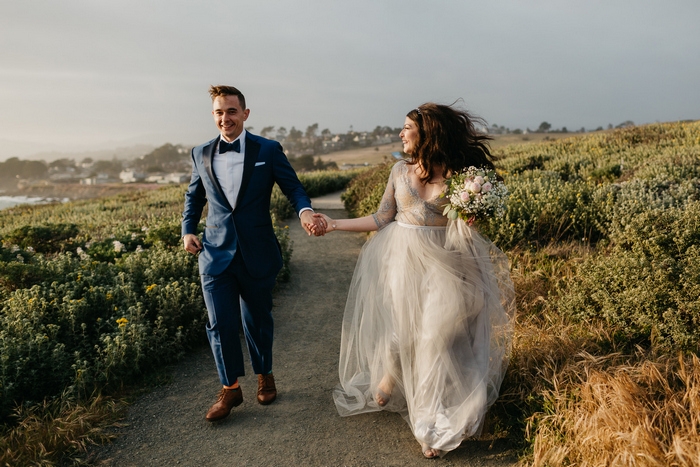 Was it difficult to pare down the guest list?
Not at all, we made a decision to only invite immediate family and stuck to it.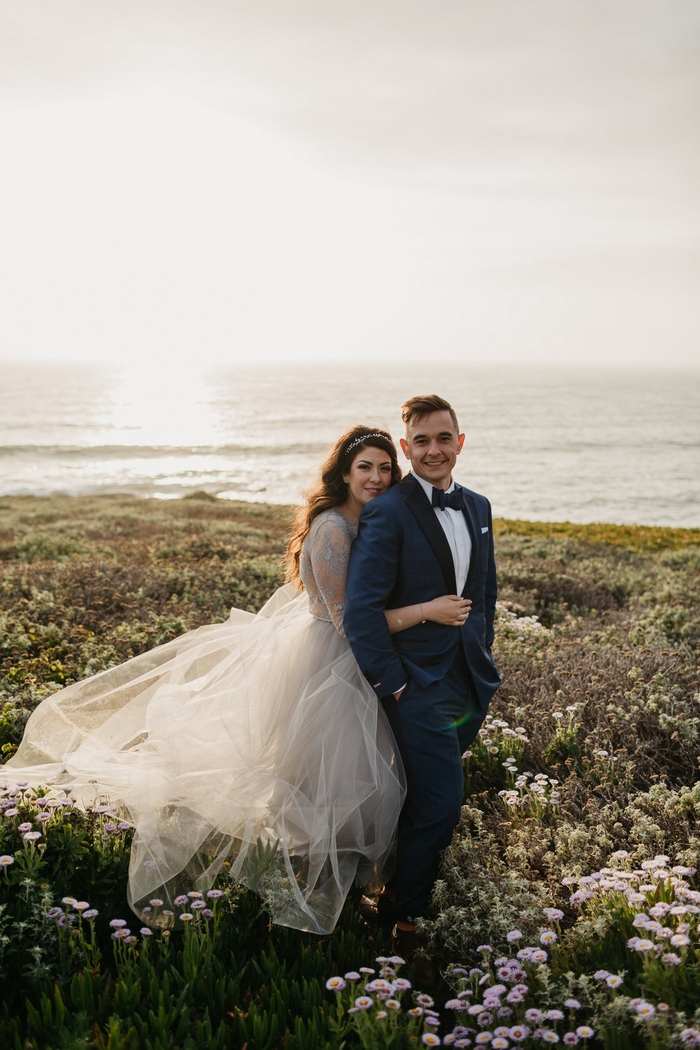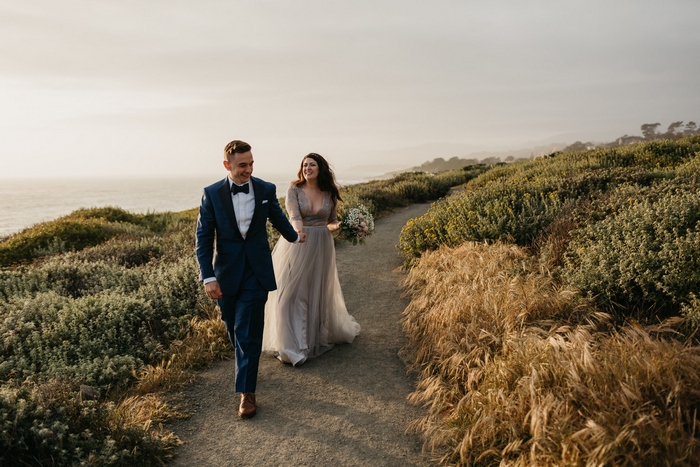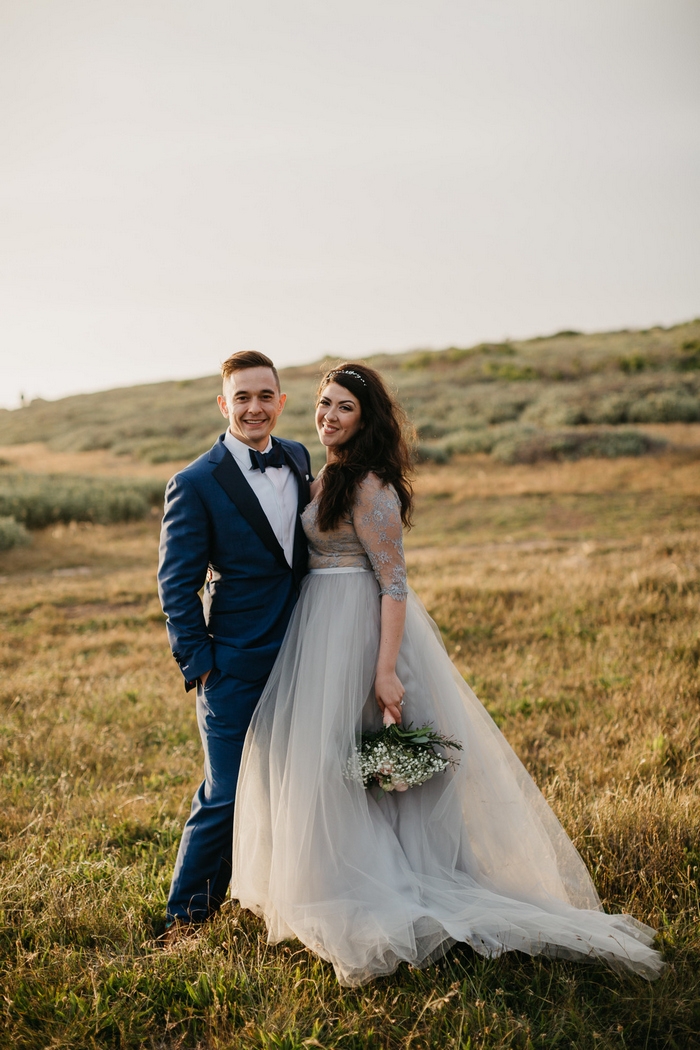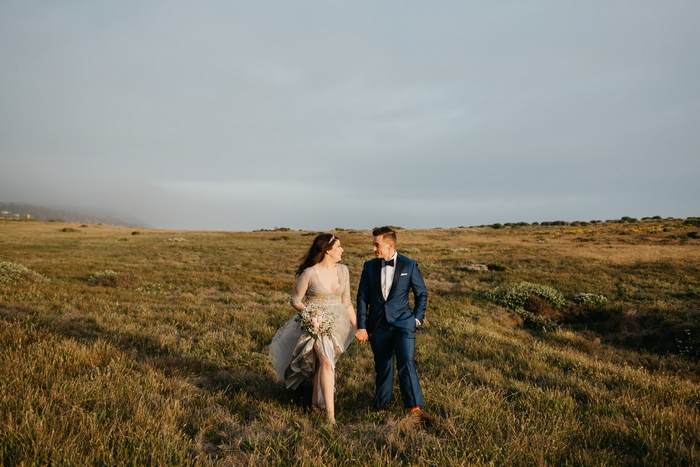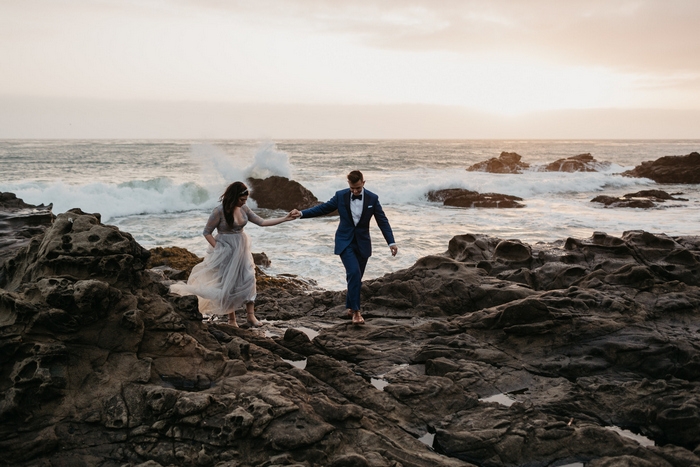 Did you have any 'issues' with the small guest list from friends and family? If so, how did you address them?
There were no real issues with the list. We committed to the list and held to it.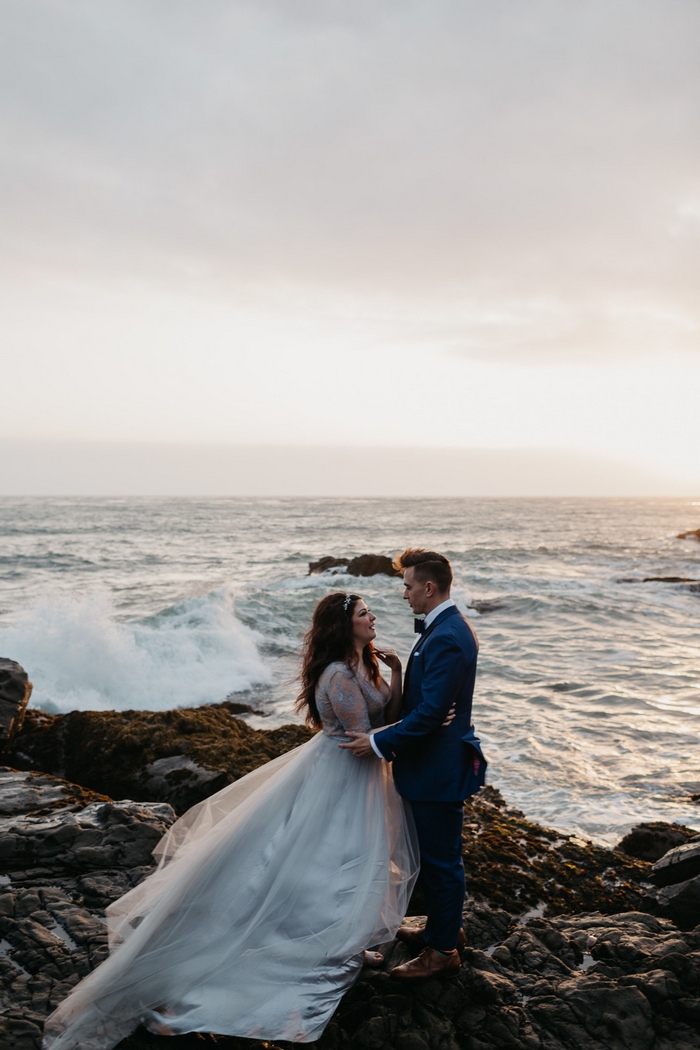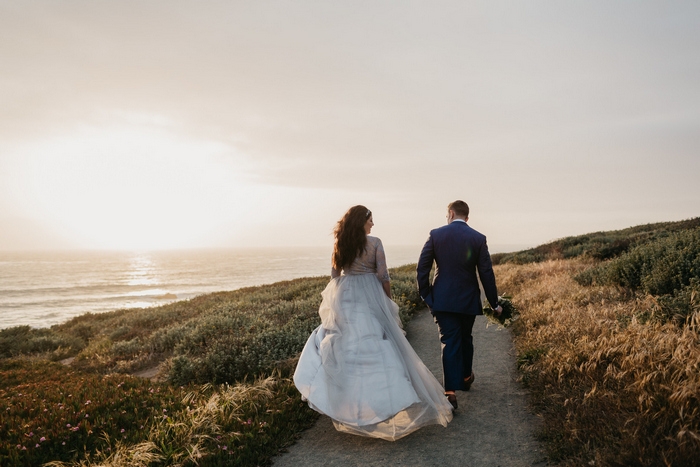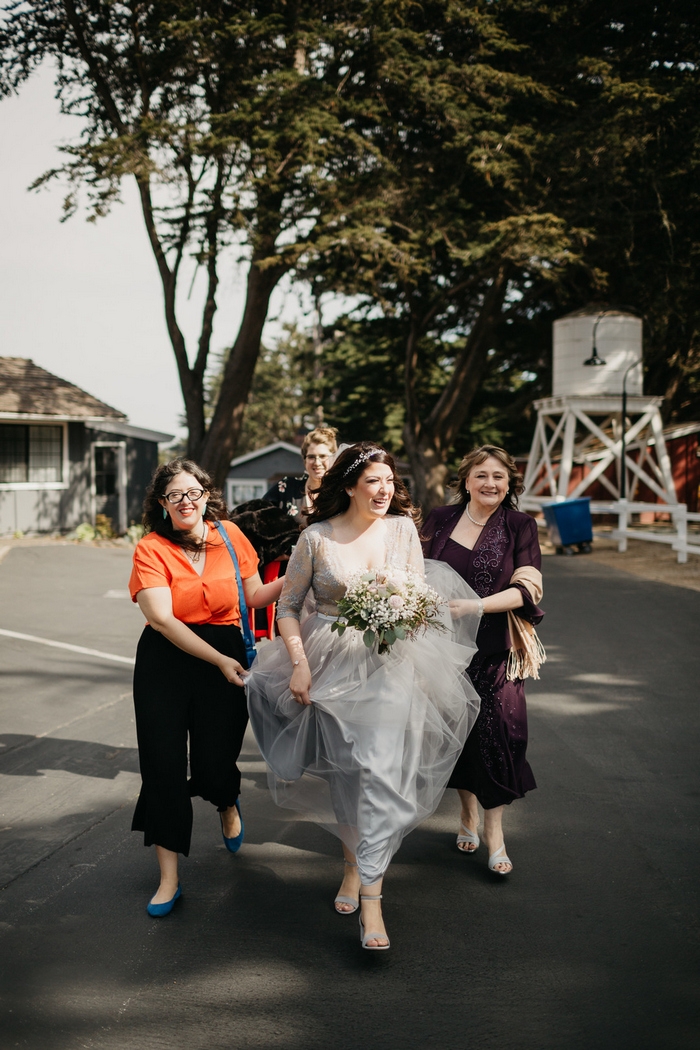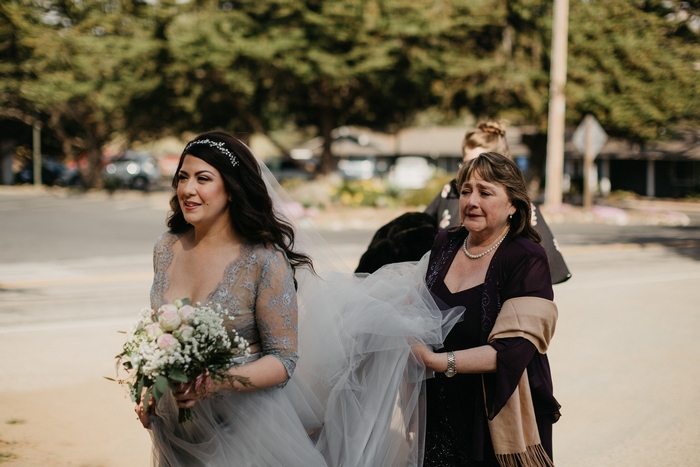 What were the highlights of the ceremony?
Our ceremony. Anthony's Dad married us and included our family by reading different verses from the Bible, it was a sweet surprise. Our photo session was also so special. We ran along the coast in a beautiful nature preserve, chasing the light. Our backdrop was the Pacific Ocean and bluffs of the central coast.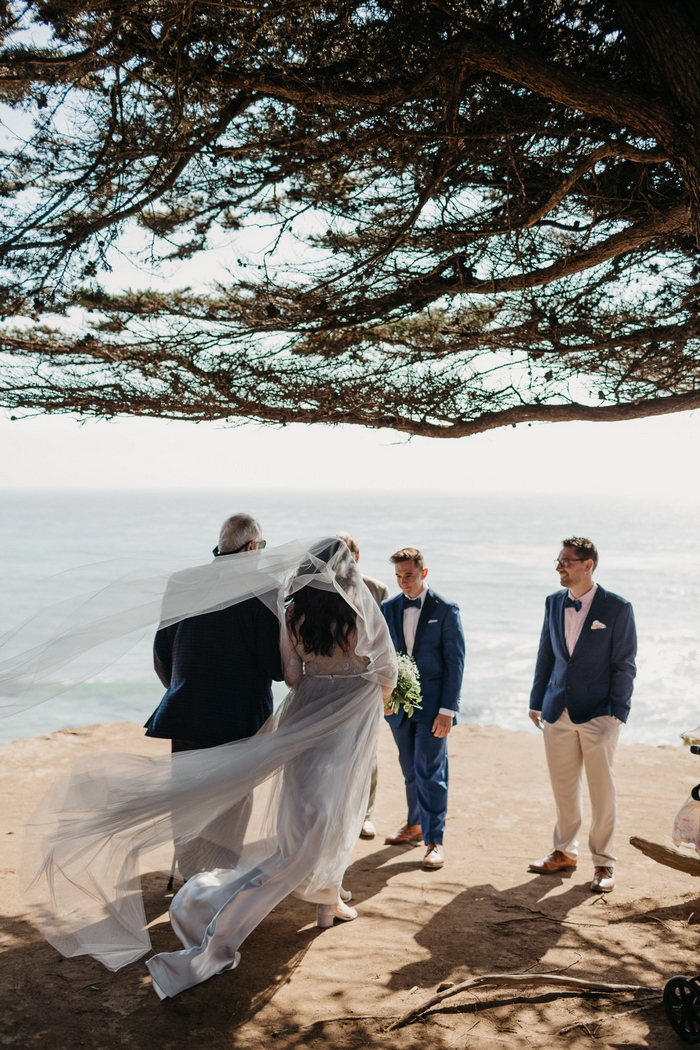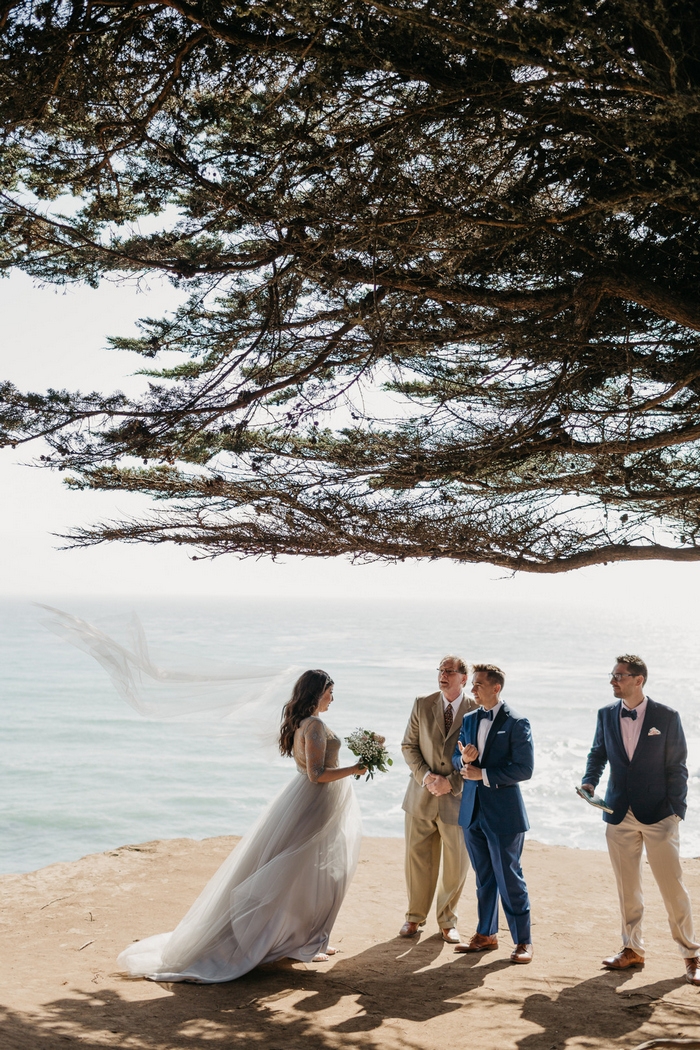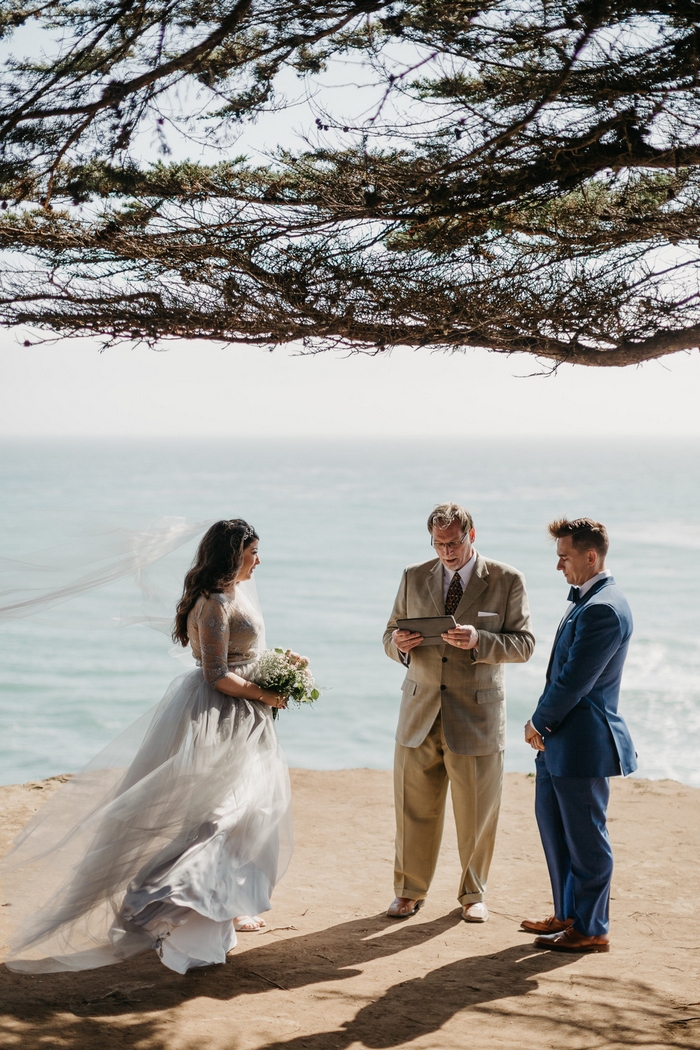 What were the highlights of the reception?
Dancing under the stars with our family.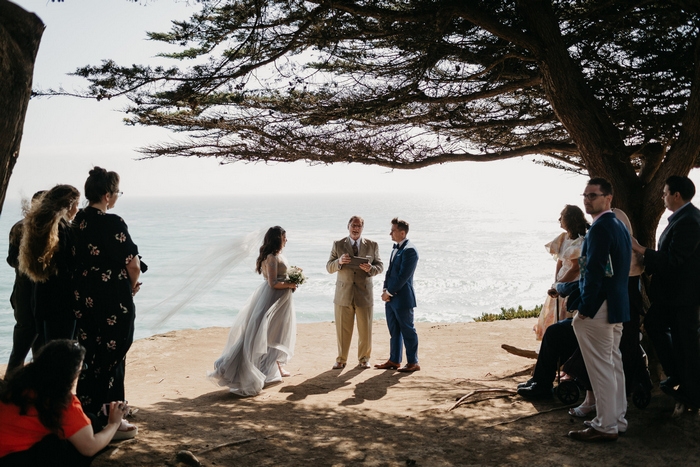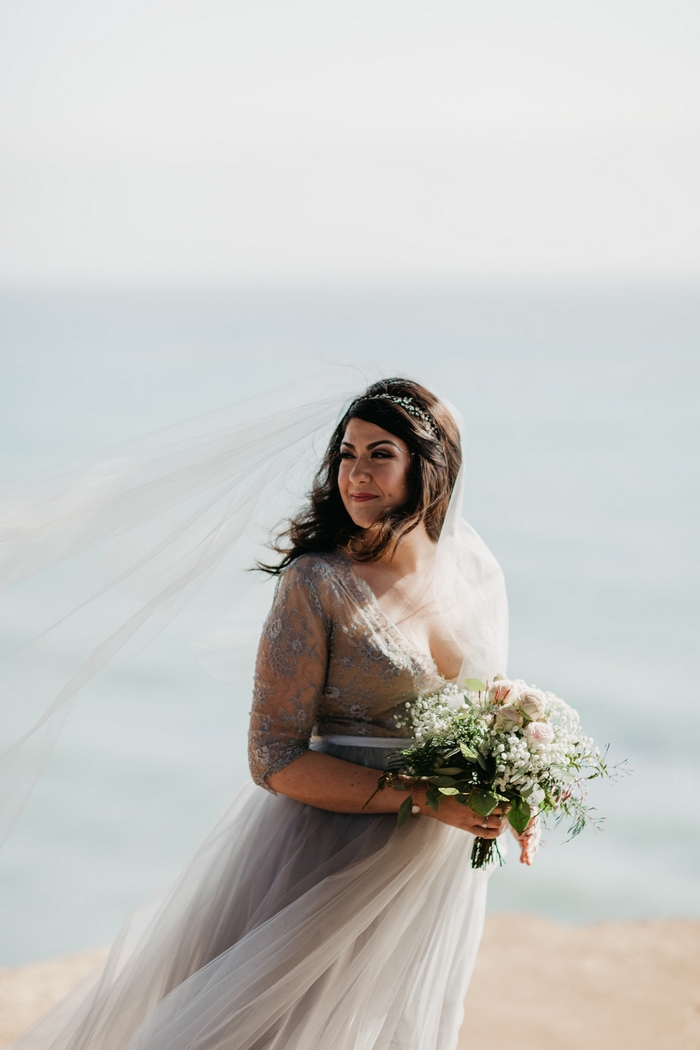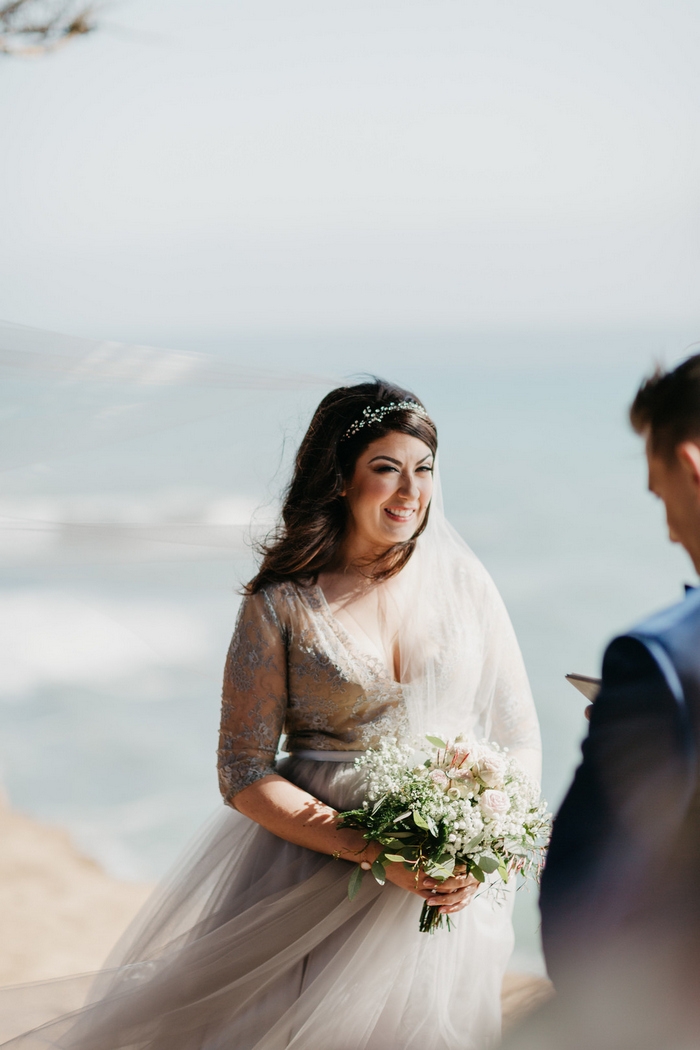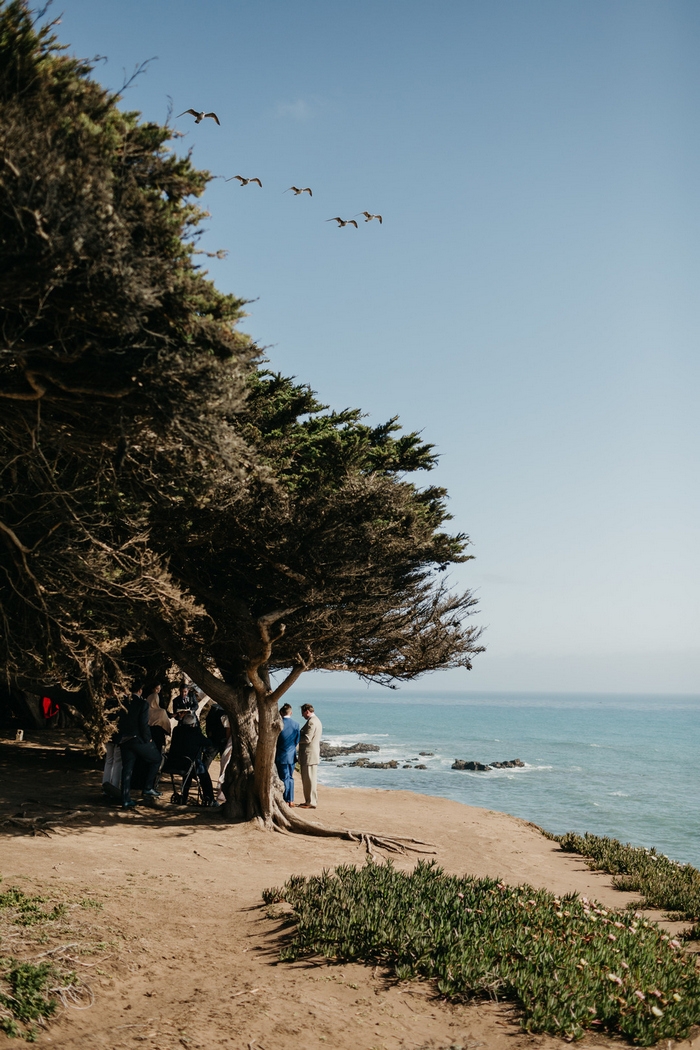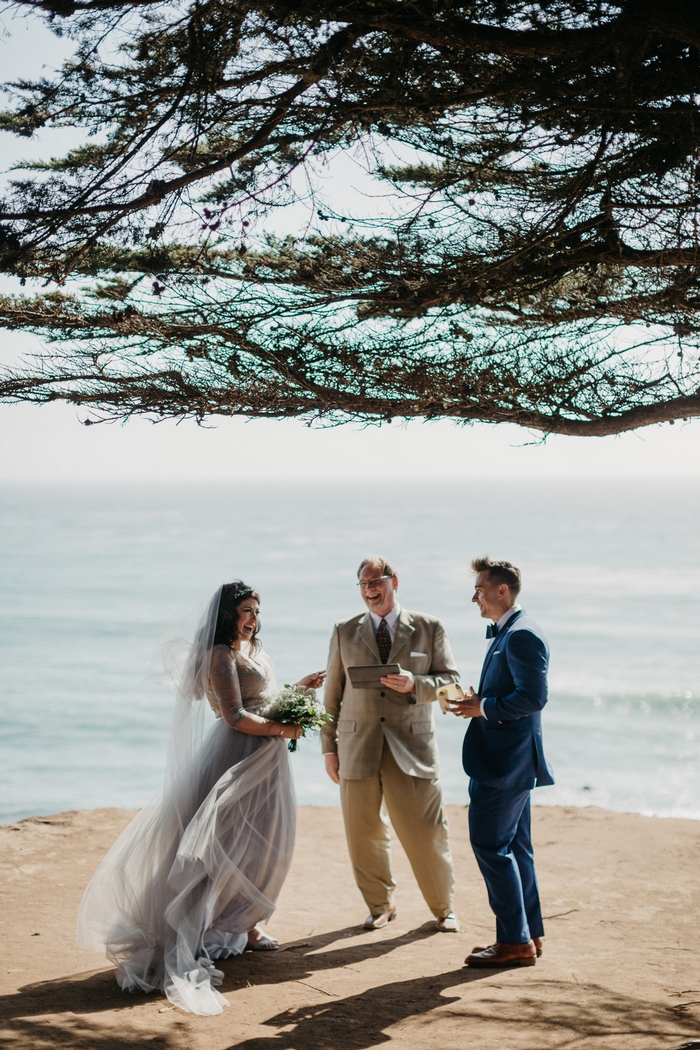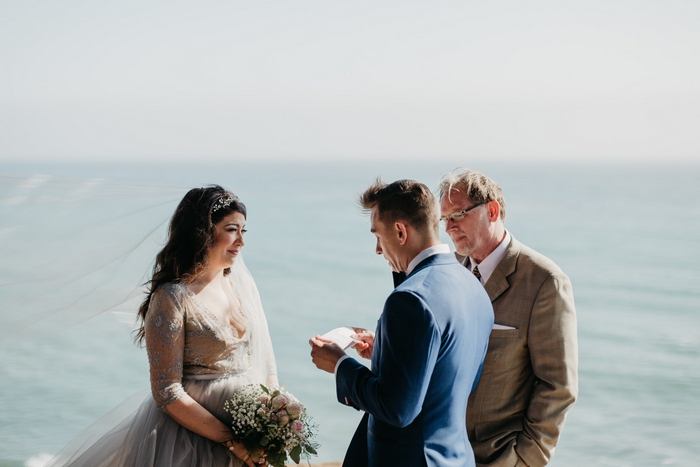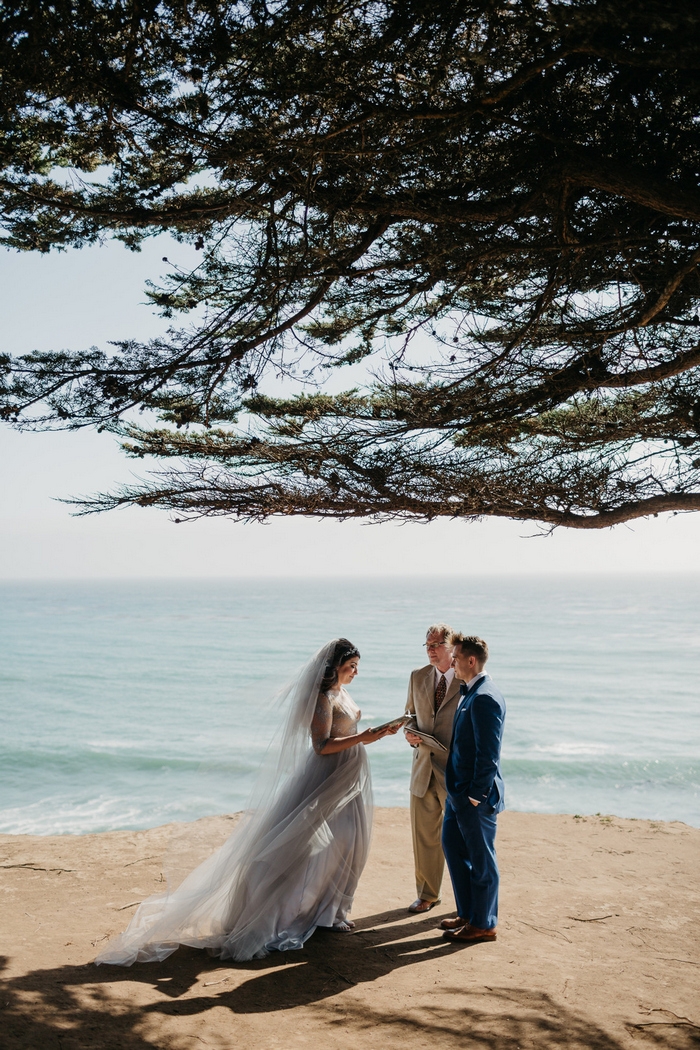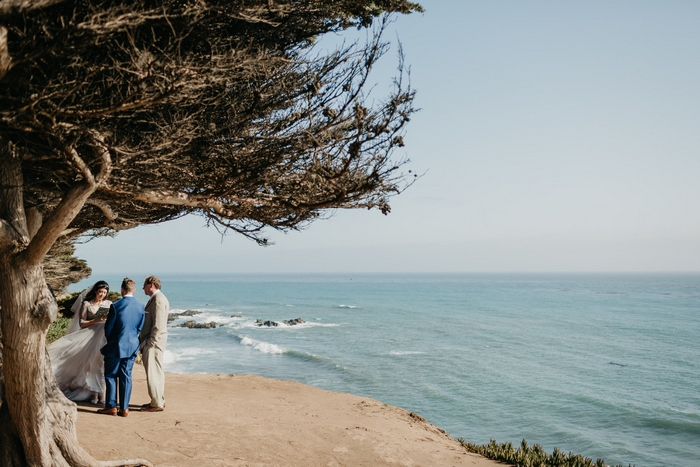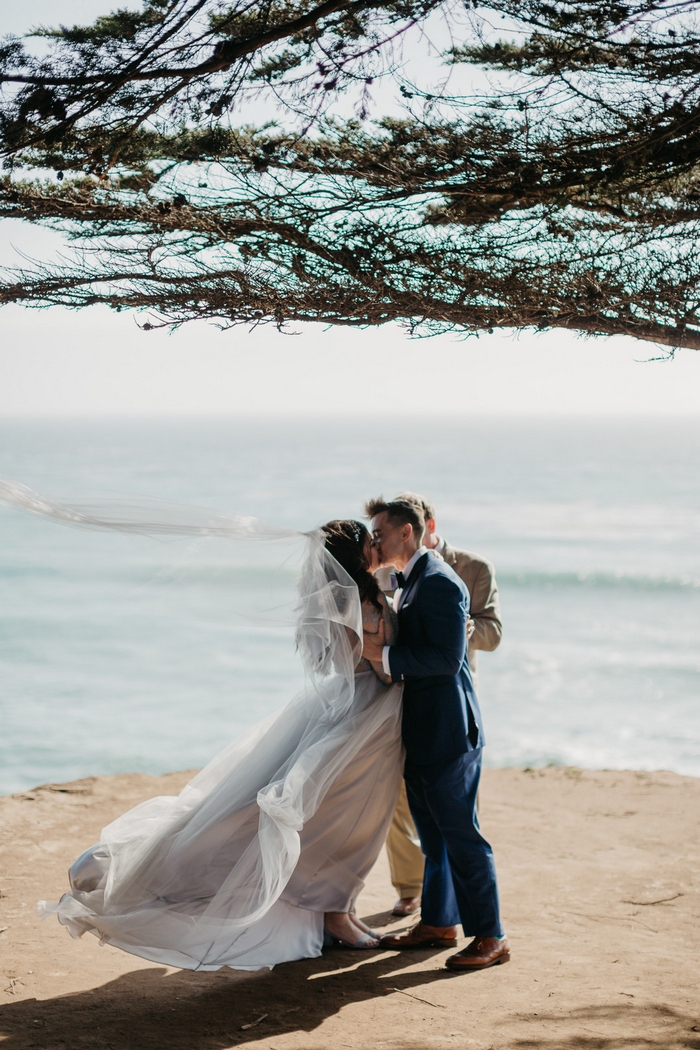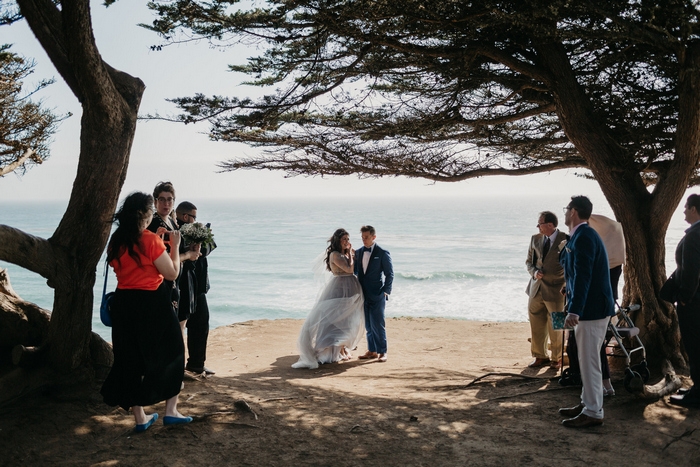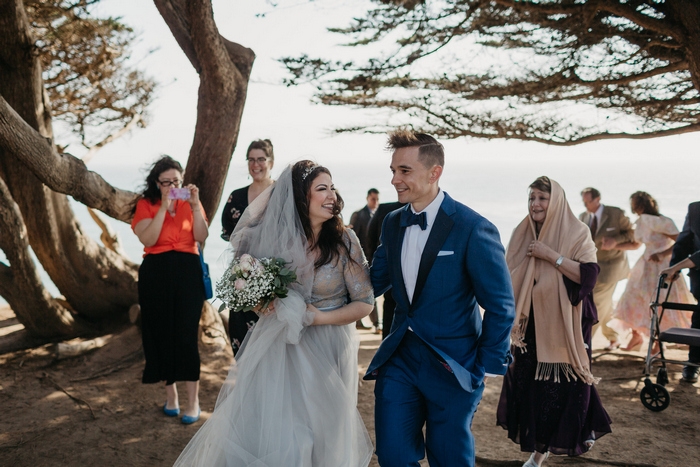 What was the best thing about having an intimate wedding?
We had plenty of time to relax and enjoy each other's company and spend quality time with each of our close family members, without the obligation of entertaining; it took a lot of the burden and stress of planning out of the equation.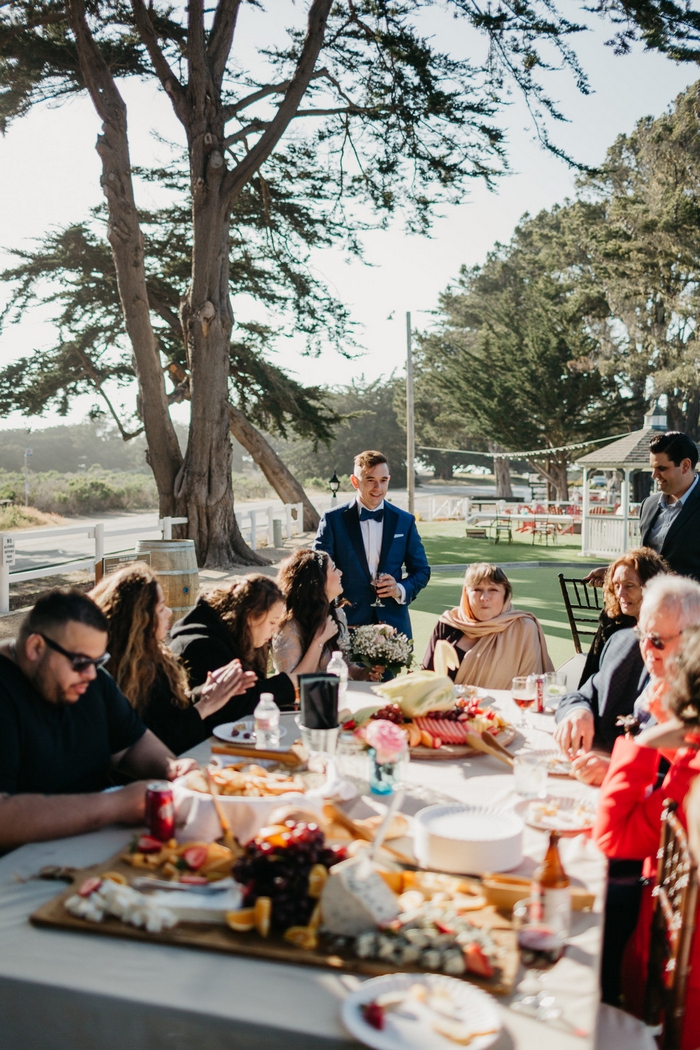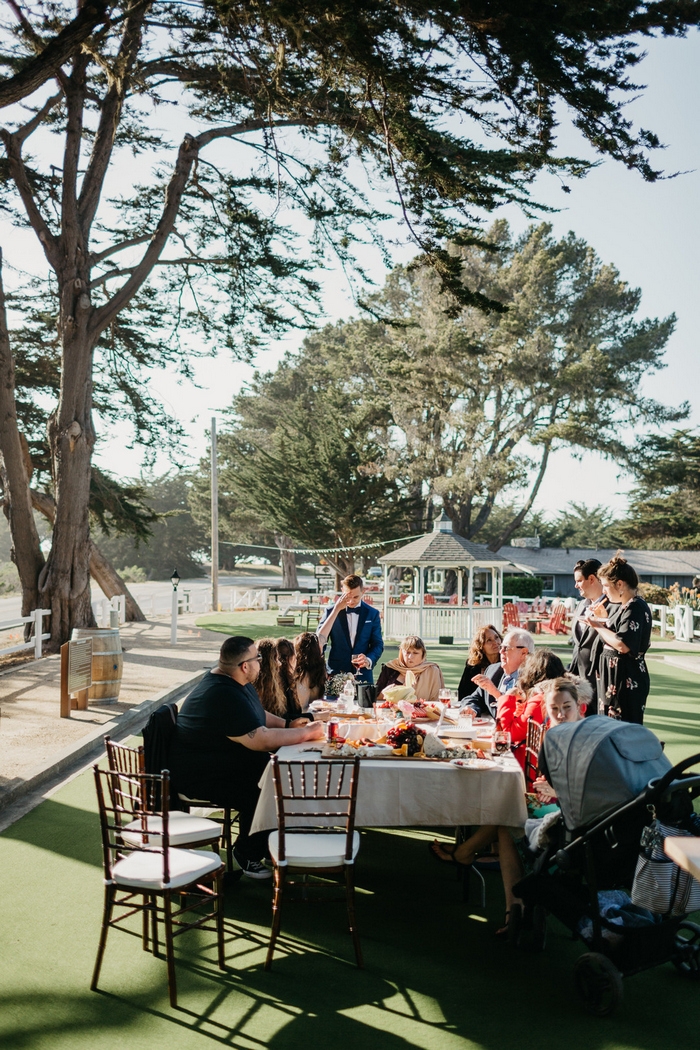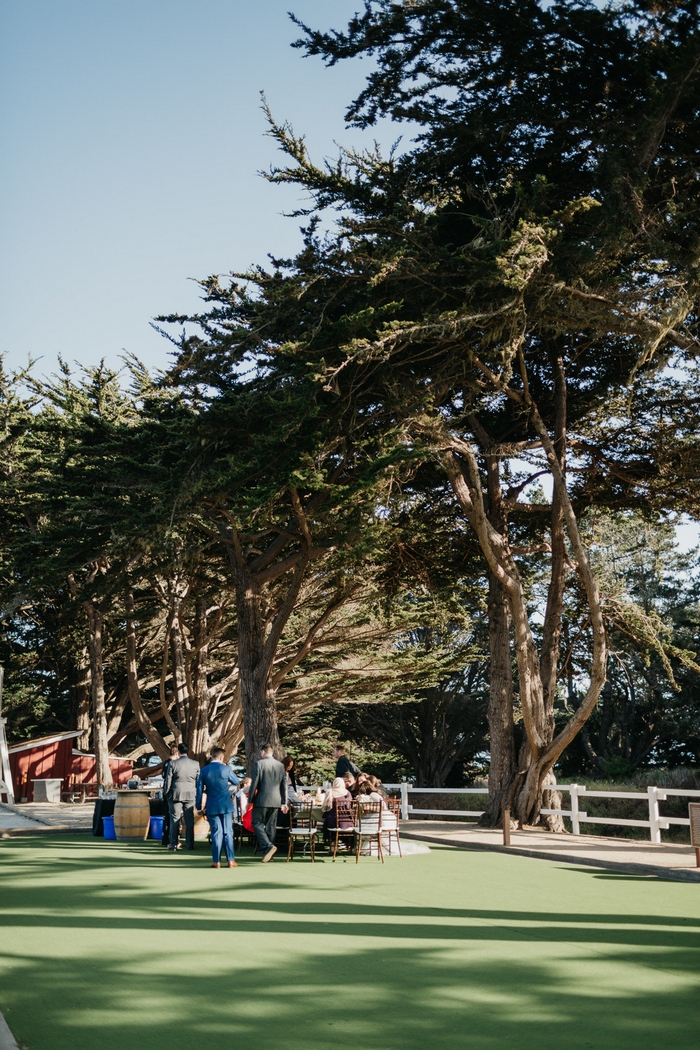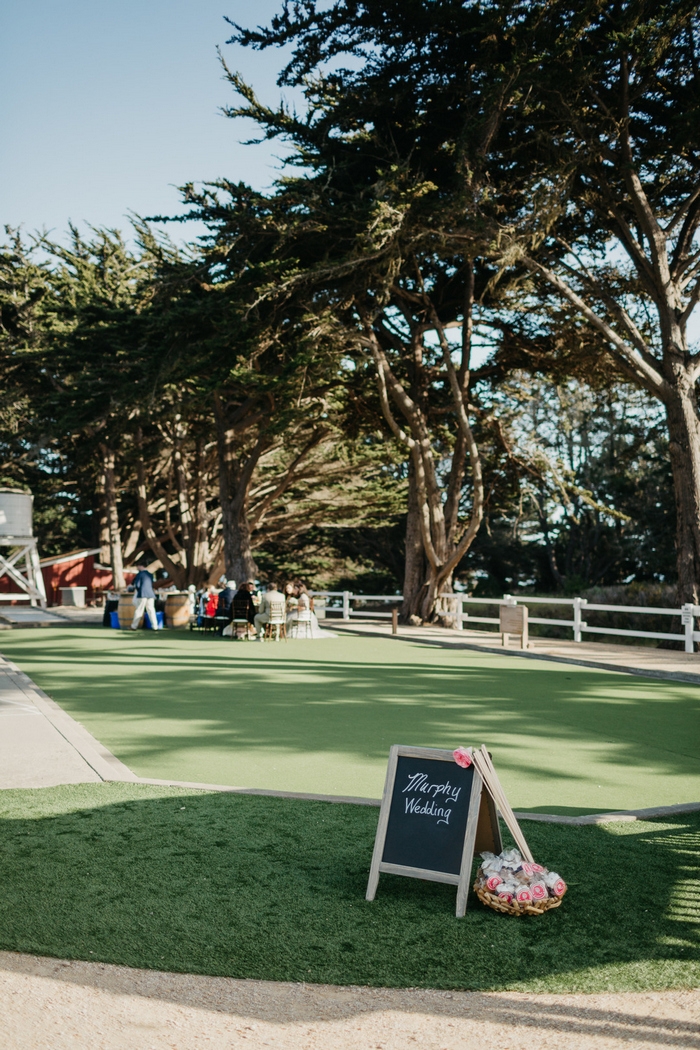 What advice do you have for couples who are considering an intimate wedding?
Ensure that it is a shared vision between both of you and Commit to it. You have to understand you can't please everyone and that's ok. The wedding is about you two.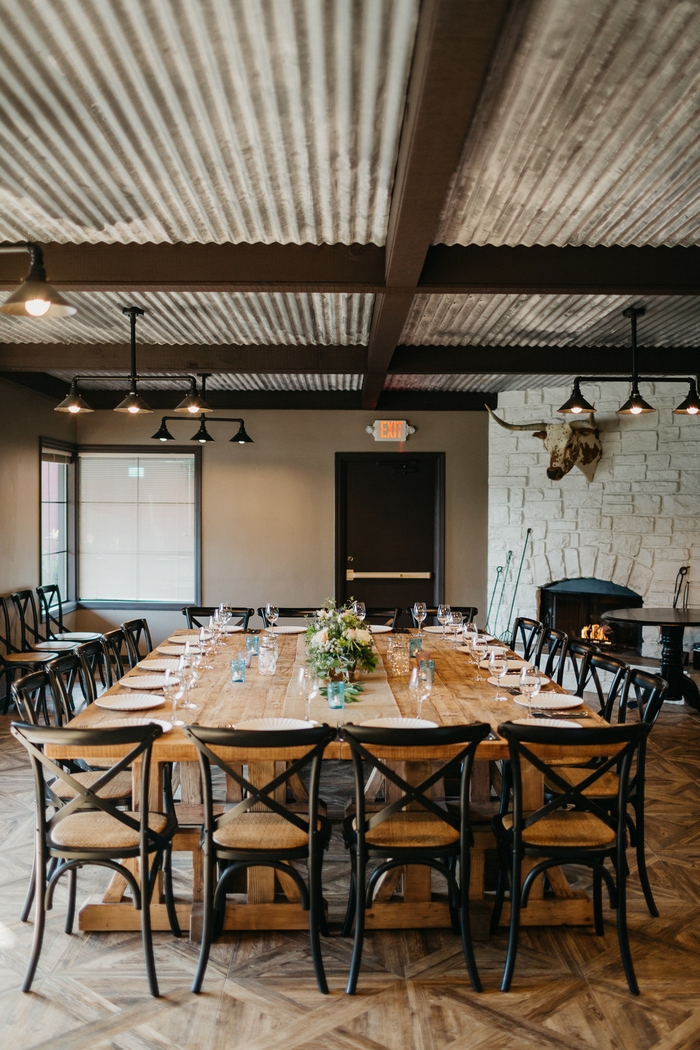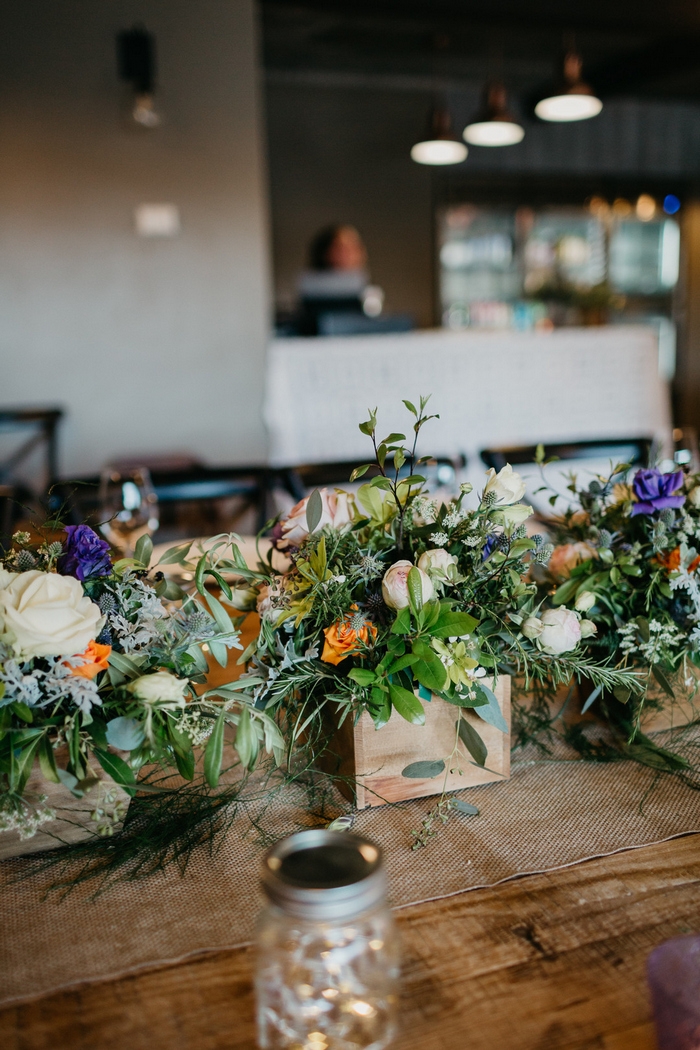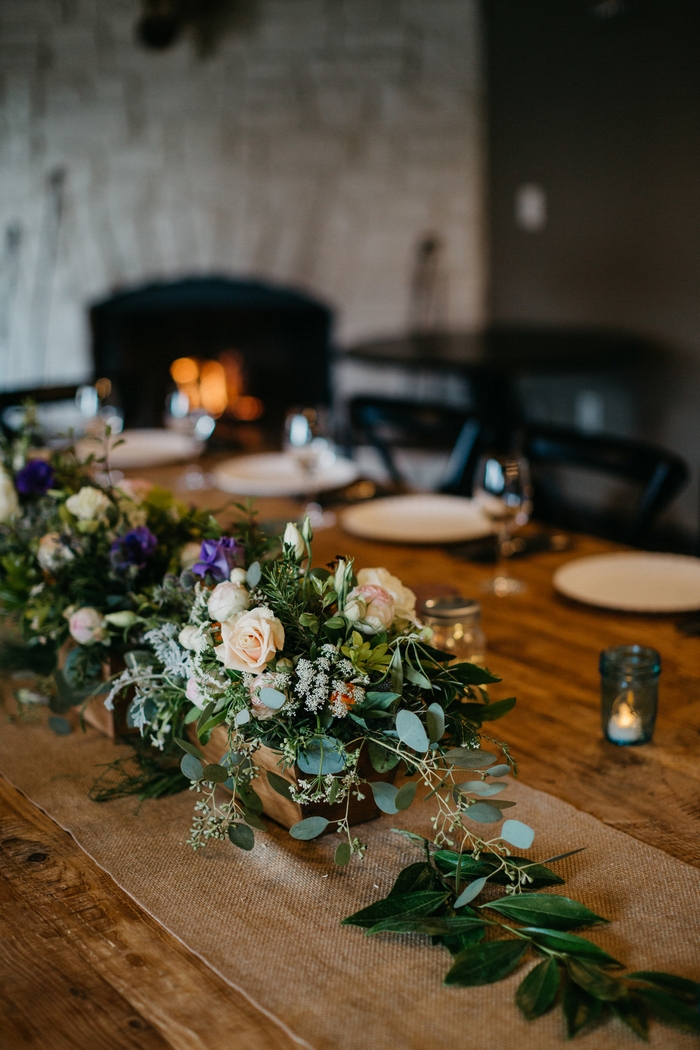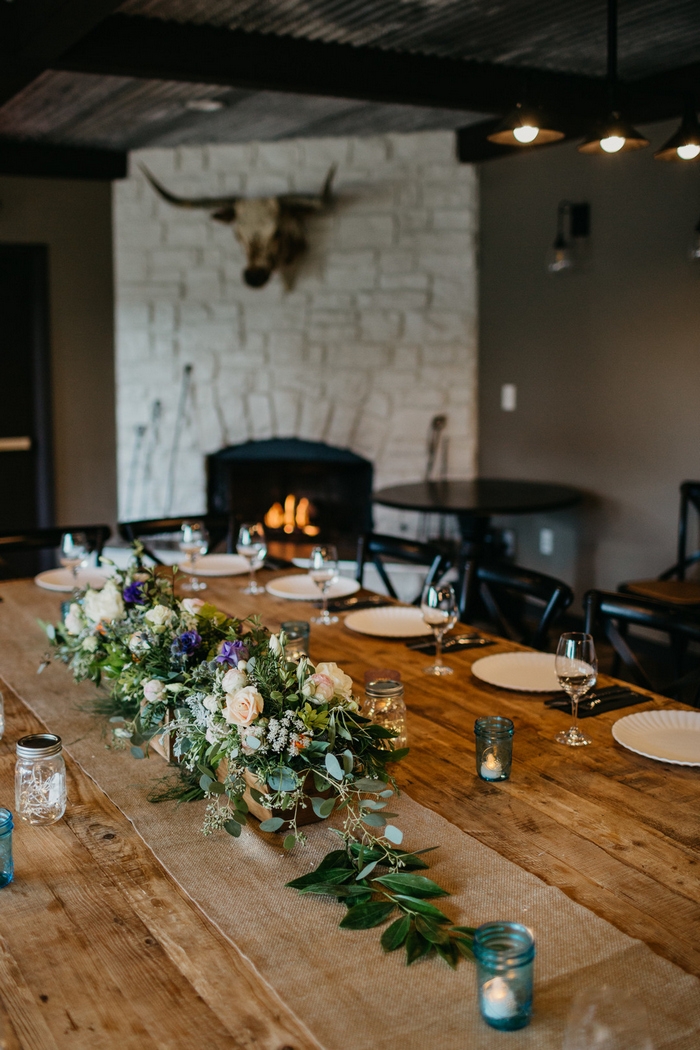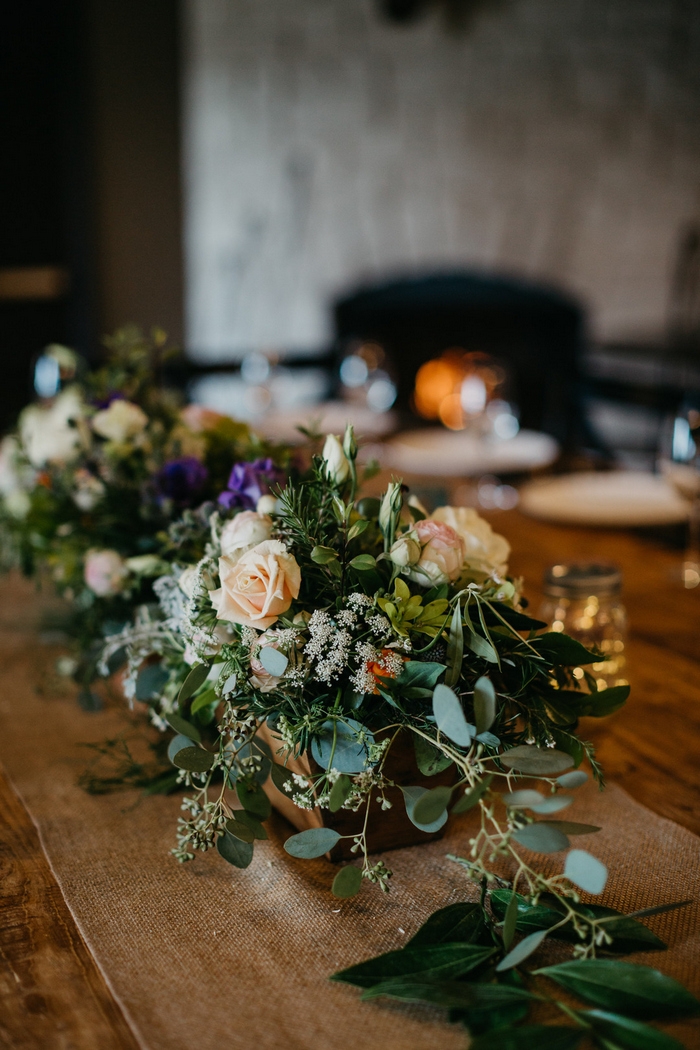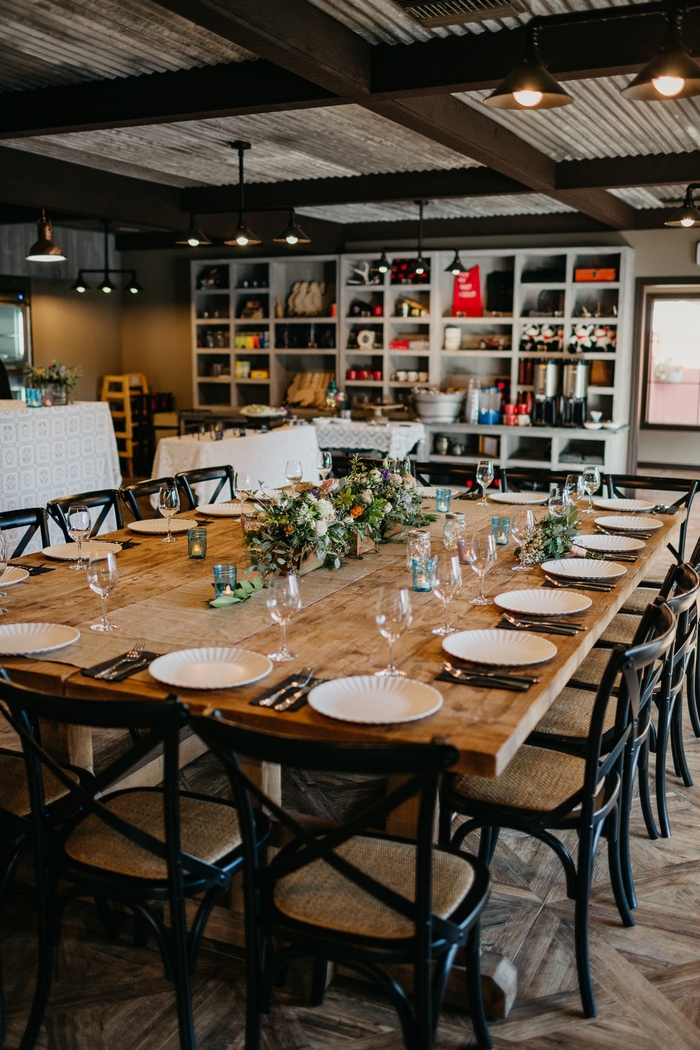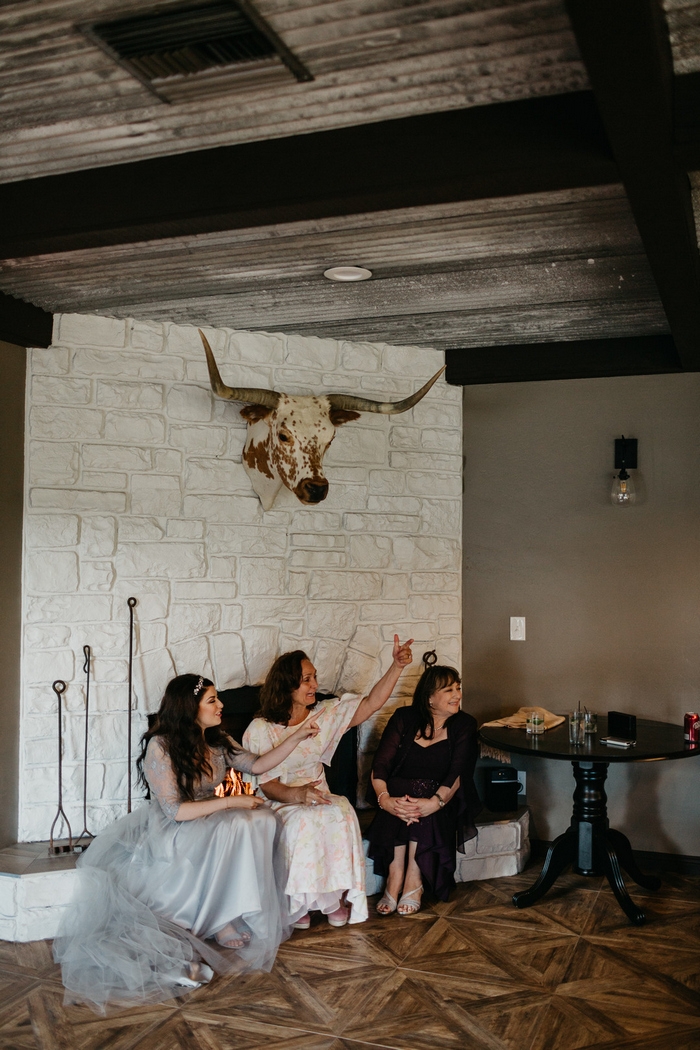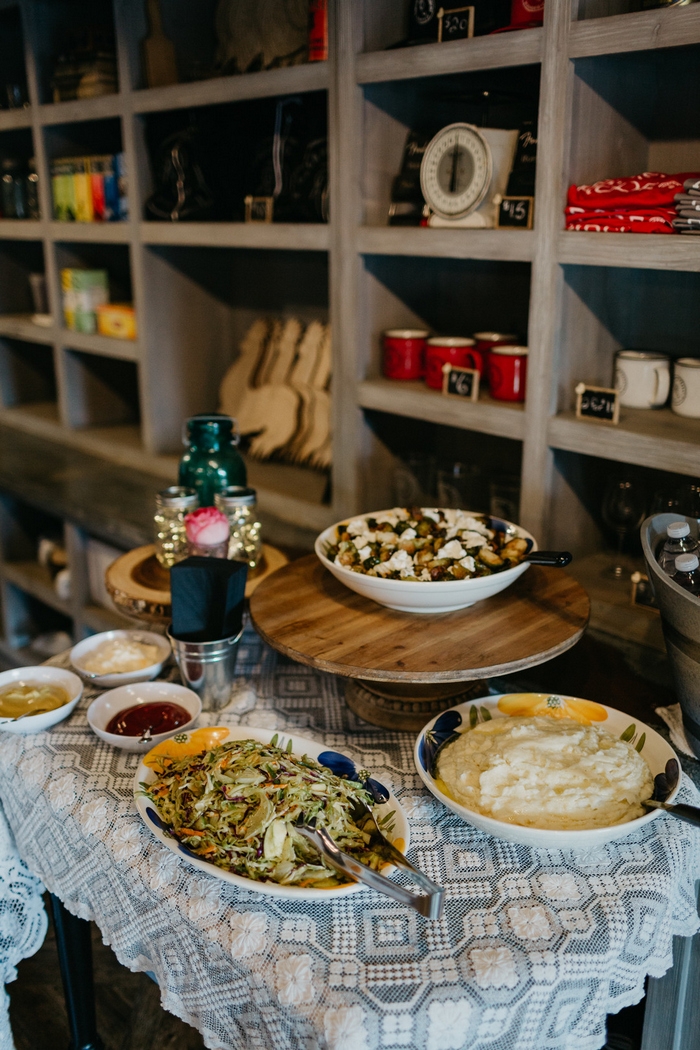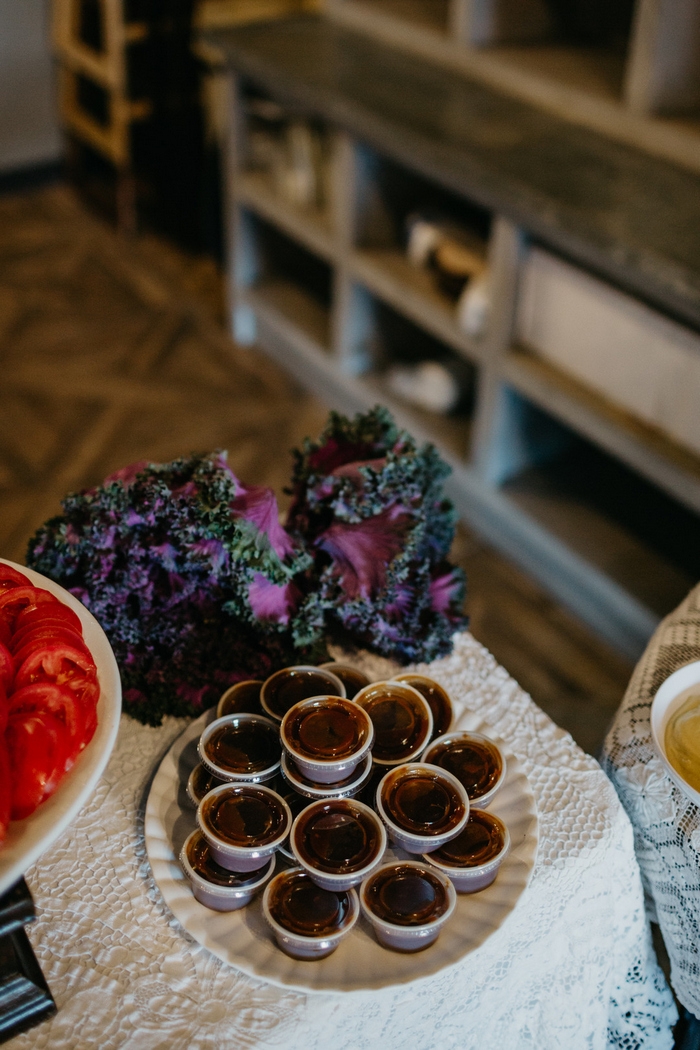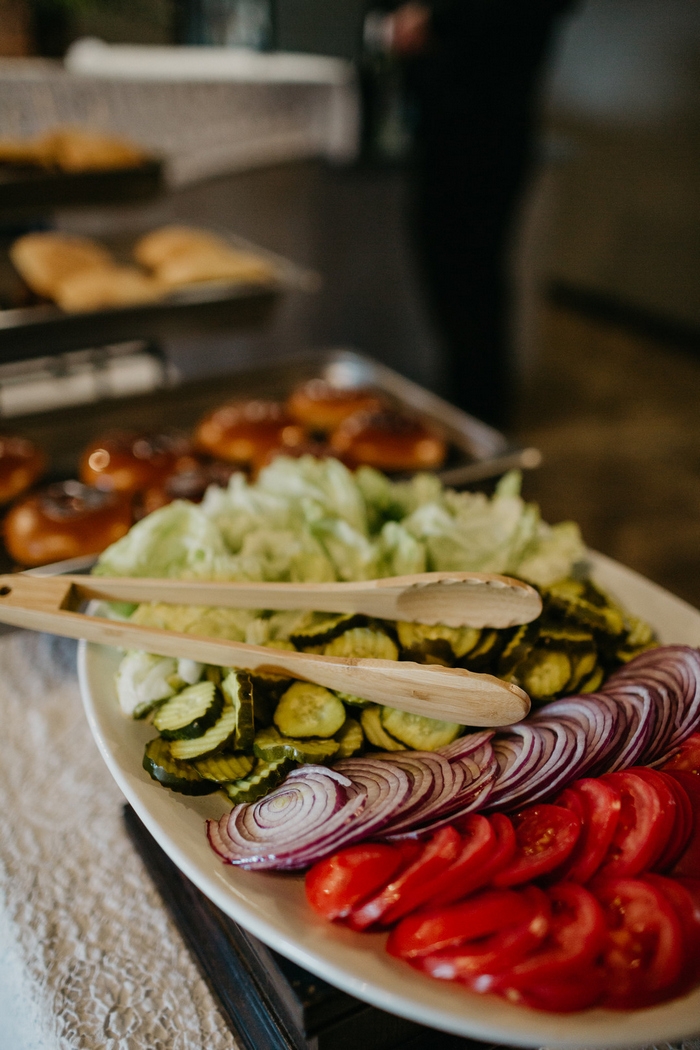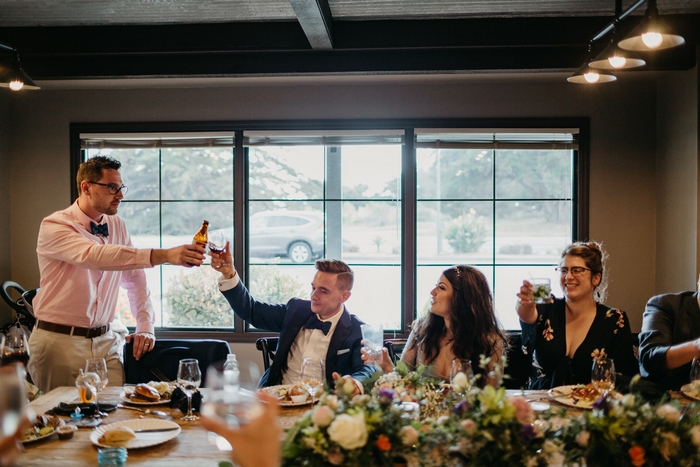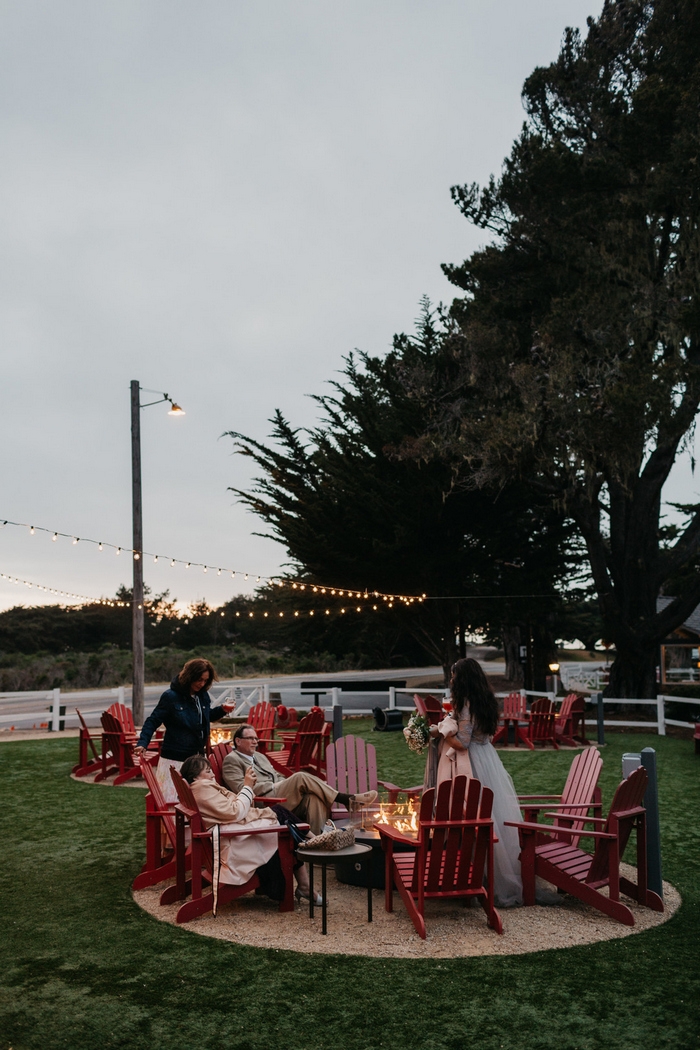 Vendors:
Photographer: Melissa Nelson with Northfern
Venue: Ocean point ranch

Dress: Emily Riggs

Groom's Suit: Hudson Custom Suits

Flowers: Flowers by Mo at Cambria Nursery & florist