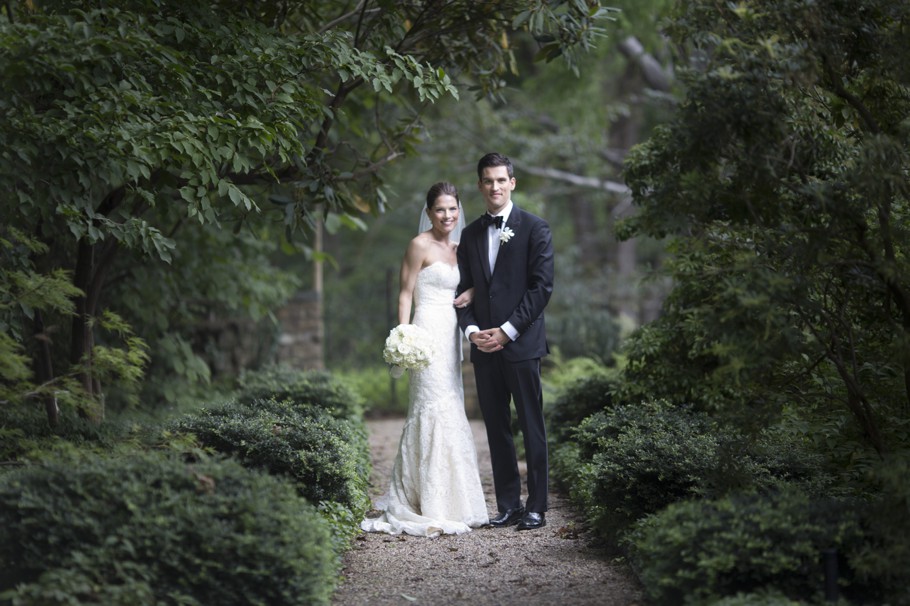 Topping multiple "Best of" lists for weddings, the Olde Mill Inn is tucked away in the natural New Jersey woodlands of Basking Ridge. The venue offers an array of luxurious backdrops on its 10-acre historical estate, ranging from dreamy English gardens to sun-drenched atriums; cozy confines to an elaborate ballroom. With four uniquely different rooms to choose from – plus the abundance of romantic enclaves throughout the property, it's easy to see why the Olde Mill Inn is considered a Northeast gem.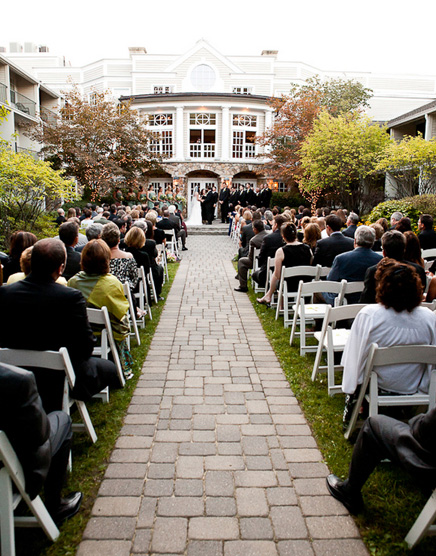 Hunt Room & Pub
The Hunt Room is centered with a large stonewall fireplace and rich wood pub, which give off an air of Old World charm and timeless tradition. A wall of glass, draped in gold, opens up to the tented terrace where guests can mingle in the gardens and a gazebo during cocktail hour or the reception. Seats 120.
Fox & Hounds
A favorite for its airy, sun-drenched atrium, the Fox & Hounds room features an adjacent deck that overlooks the landscaped lawn and meandering stream. Seats 80.
Grain Room
The Grain Room is quaint and cozy with a distinguished brick wall fireplace etched by a handsomely beamed ceiling and adjoining deck. Seats 40.
The Grand Washington Ballroom
Perfect for larger parties, this room is intricately adorned with crystal chandeliers, wall sconces, antiqued glass mirrors, and finished with a beautiful hardwood dance floor and French doors that open out onto an enchanting English garden setting. Seats 240.
Photo One: Brad Ross Photography; Photo Two: Anne + Rich Photography
Sponsored post.