Ombre is a wedding detail that is popping up all over. Ombre is shading or graduating color. Brides are using ombre detailing in their centerpieces, invitations, bouquets and bridesmaids dresses.
For the most part it's not crossing over into the wedding dress yet, although Gwen Stefani (being the trend setter she is) did debut the style with her own wedding dress nearly a decade ago.
More modern brides are easing into the look with their bridesmaids' dresses.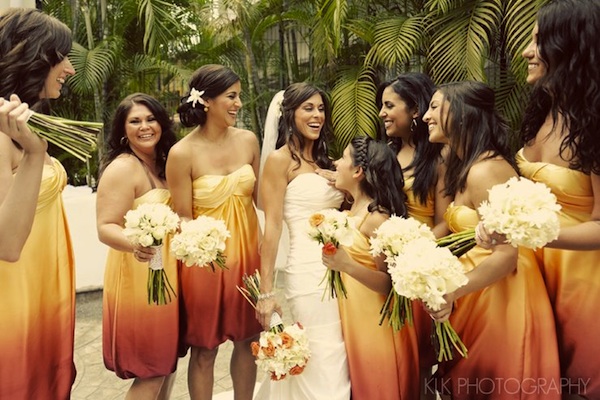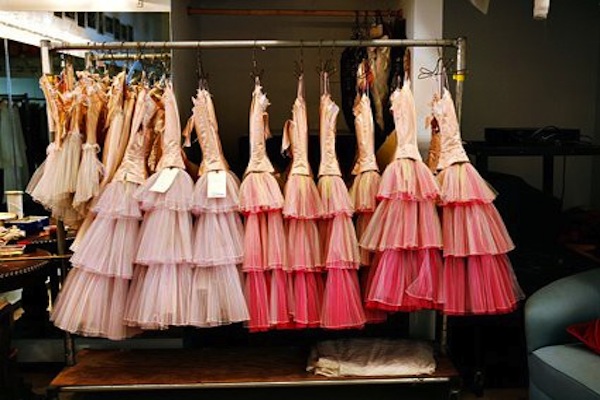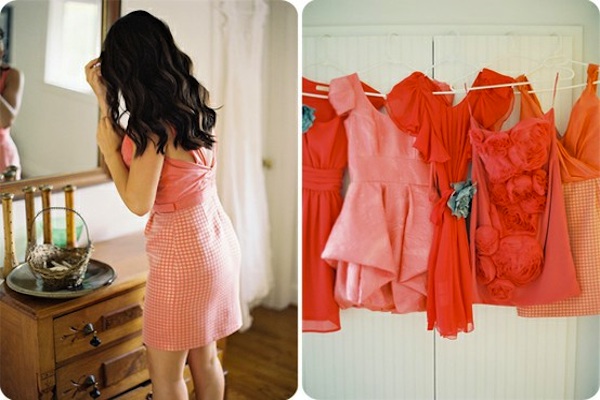 Flowers are another gorgeous was to use the ombre effect. You can take flowers of the same variety and vary the color from one end of the table to the other, or make the same effect with different flower varieties that are all the same color.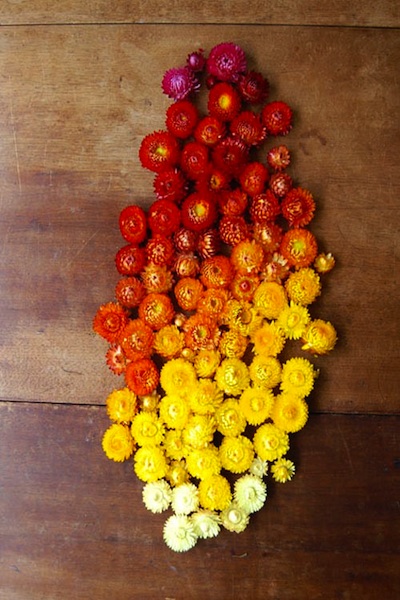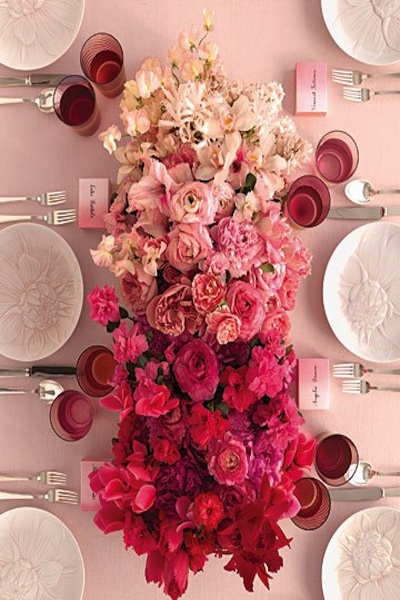 Ombre cakes are very popular right now too. There are several different ways to create the look on cakes. You can choose to have the outside of the cake be a solid color and the inside layers of the cake varying from one color to the other. Another option is having each layer of the cake vary, or having each layer of icing vary. You can also create the ombre look with cupcakes too!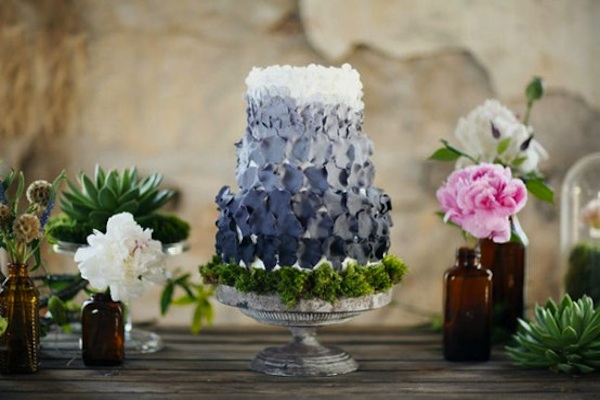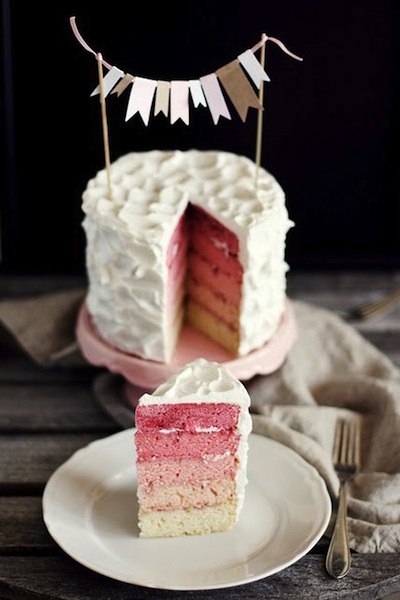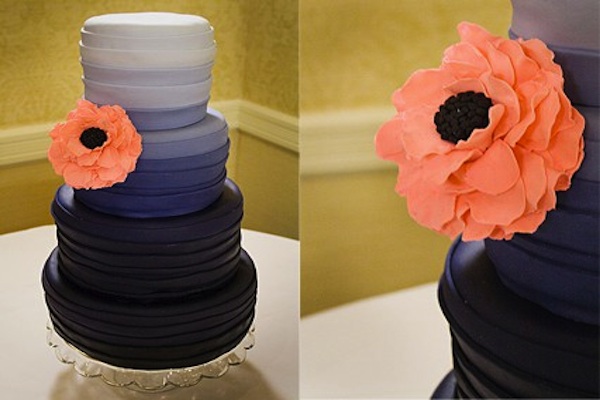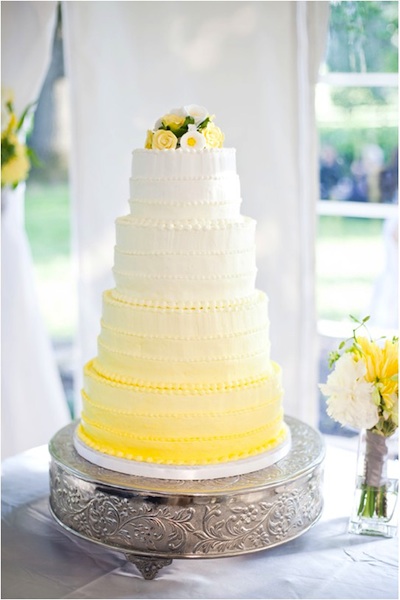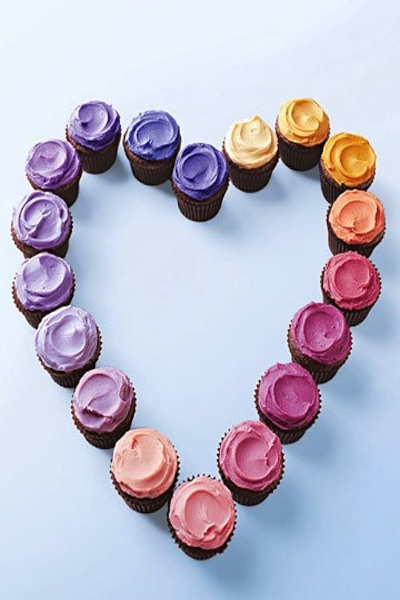 Table linens are another place you can continue the look of ombre. Napkins and tablecloths are both DIY wedding projects you could make as well. Here's a link to the tablecloth DIY project.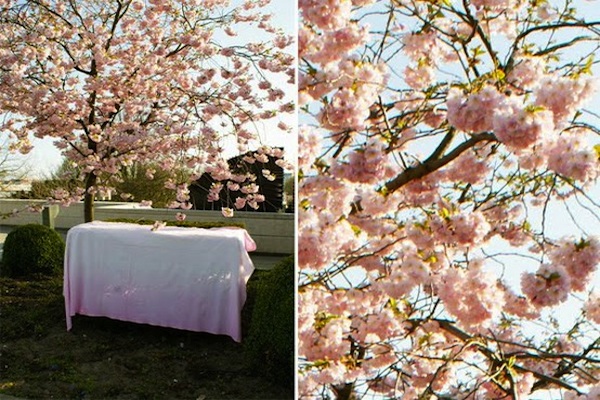 Paper products are an easy way to use the ombre effect. Invites, menus and even this cute idea for a paint chip chandelier all have the stylish ombre look.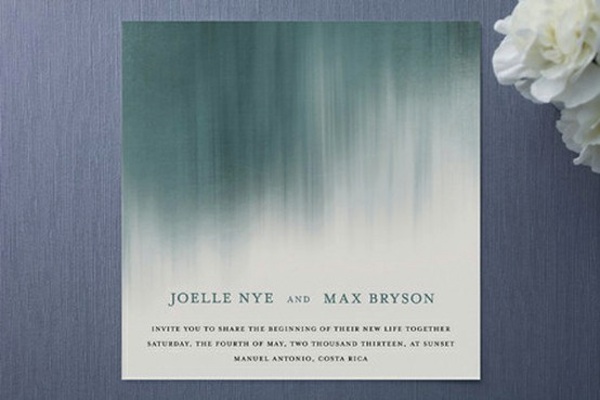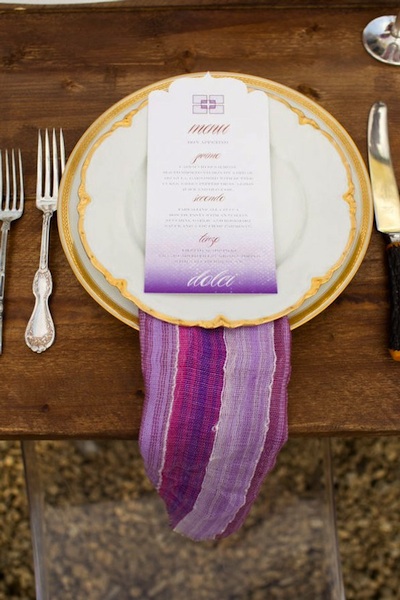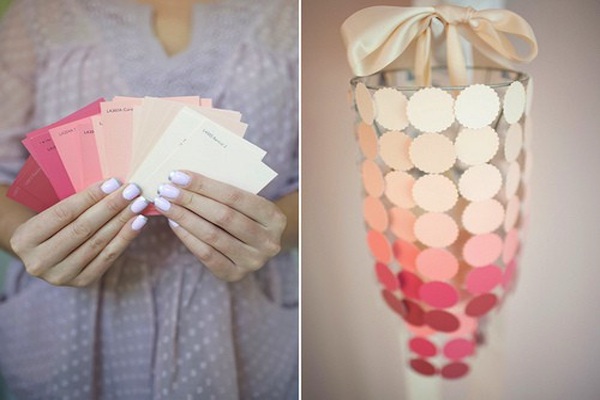 Ombre gradient coloring can work by going from one end of the color spectrum to the other, or by staying within one color and varying from lightest to darkest of that shade. It's a popular look that works with any color palette and style.
Photo One: stylenews.peoplestylewatch.com; Photo Two: wherebeautyremains.blogspot.com; Photo Three: jessicasprinkel.com; Photo Four: jillthomasphotography.com; Photo Five: designsponge.com; Photo Six: marthastewartweddings.com; Photo Seven: elizabethannedesigns.com; Photo Eight: call-me-cupcake.blogspot.com; Photo Nine: pinkpeachcakes.blogspot.com; Photo Ten: erineverafter.blogspot.com; Photo Eleven: marthastewart.com; Photo Twelve: oncewed.com; Photo Thirteen: ohhappyday.com; Photo Fourteen: inspiredbythis.com; Photo Fifteen: stylemepretty.com; Photo Sixteen: heygorg.com
Rebekah owns the even design company A & B Creative. Read Rebekah's blog.