Philippa and Daniel were engaged in NYC, so choosing to elope there was a no-brainer. They spent part of their big day wandering the picturesque streets of Brooklyn, making for some epic wedding photos. They kept their elopement simple, and true to themselves, and couldn't have been happier with the result.
"We made the best possible decision and we wouldn't change a thing!" says Philippa.

A big thank you to Danila Mednikov for sharing this lovely wedding with us.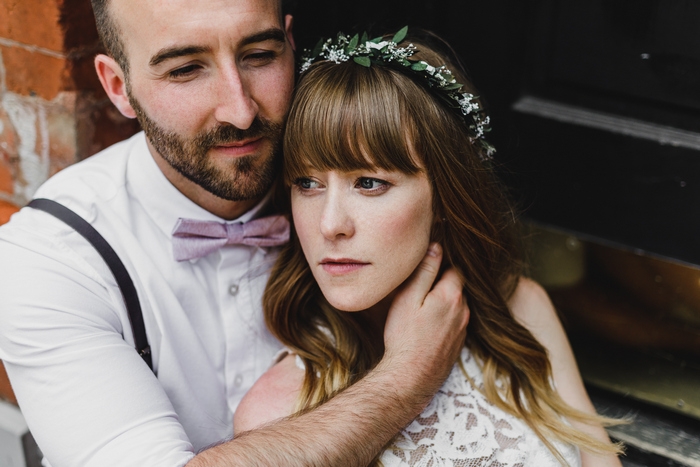 Philippa, 30 & Daniel, 31
Location: NYC
Wedding Date: June 20, 2017
Number of Guests: 5 and a baby
Wedding Cost: ~$10,000 (wedding and travel costs)
Wedding Ceremony Location: Cop Cot, Central Park
Wedding Reception Location: STK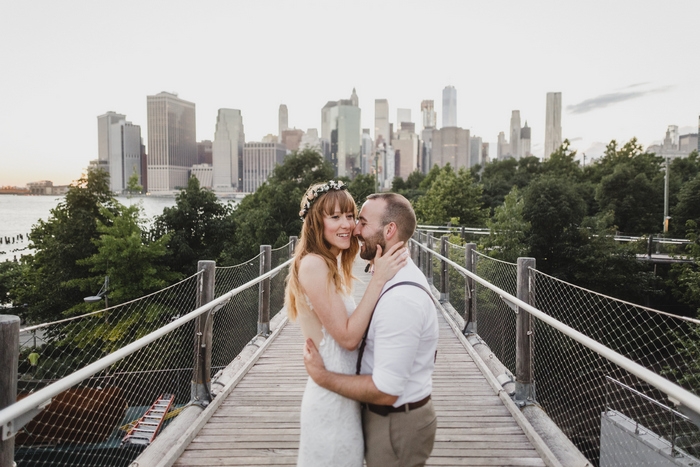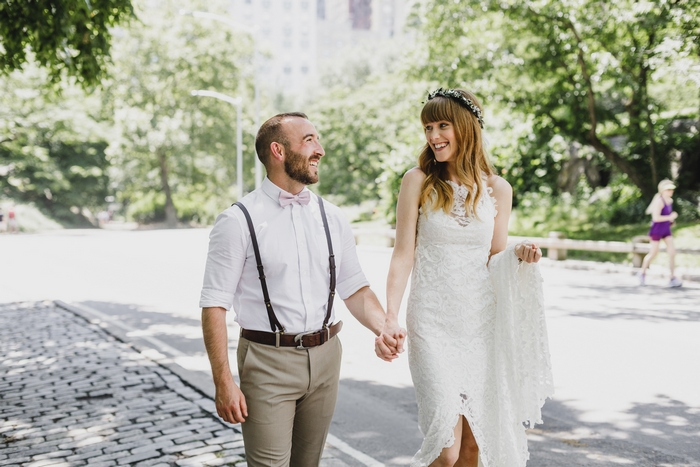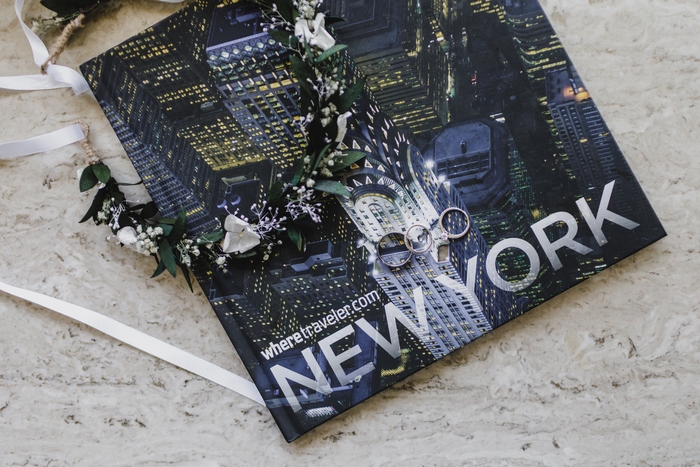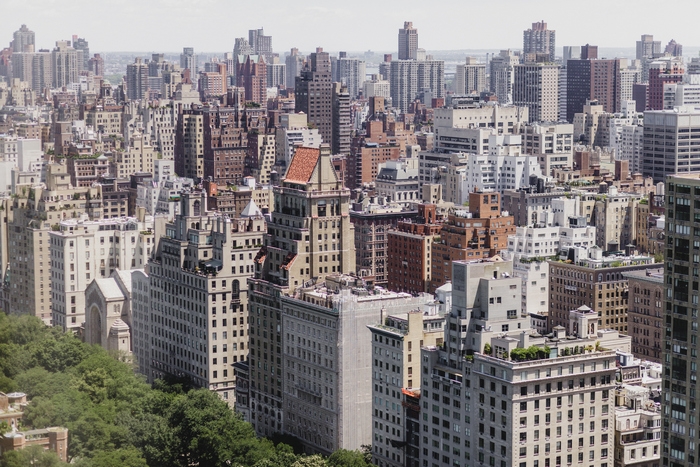 Why did you have an intimate wedding?
Because we felt the most important thing was us. And we wanted the wedding to be in a location we loved (we got engaged in NYC in 2014) whether our chosen guests could make it or not. It was the best decision we could have ever made!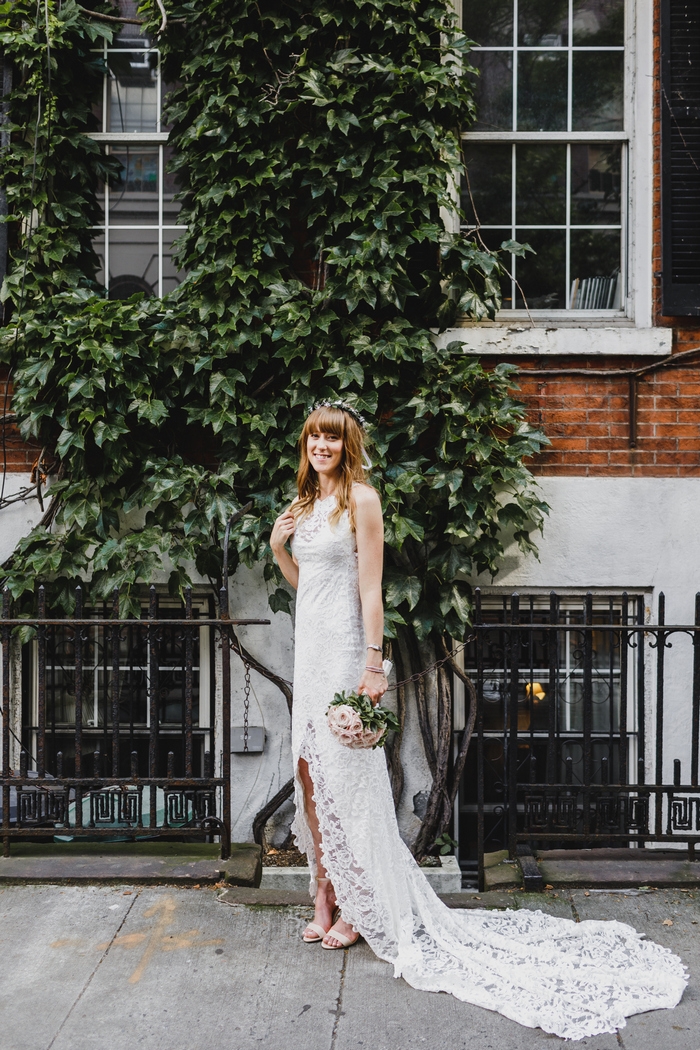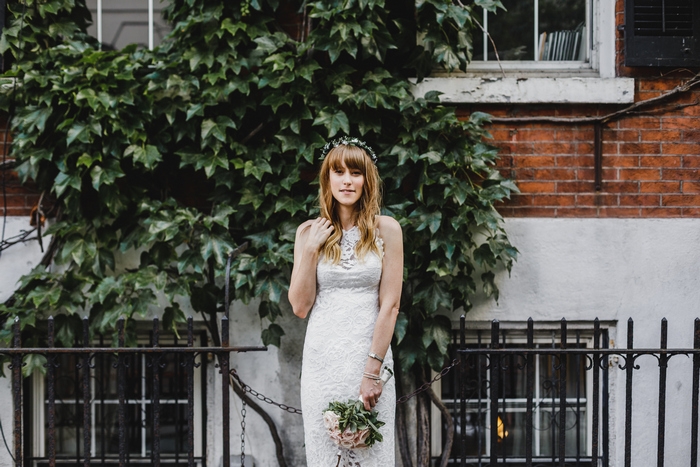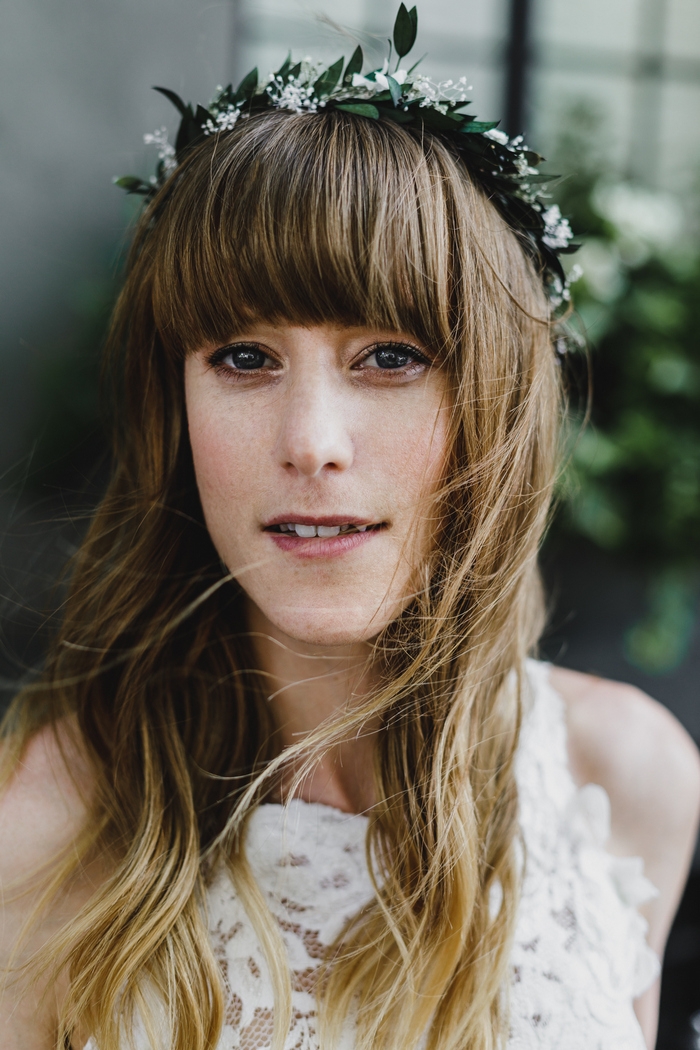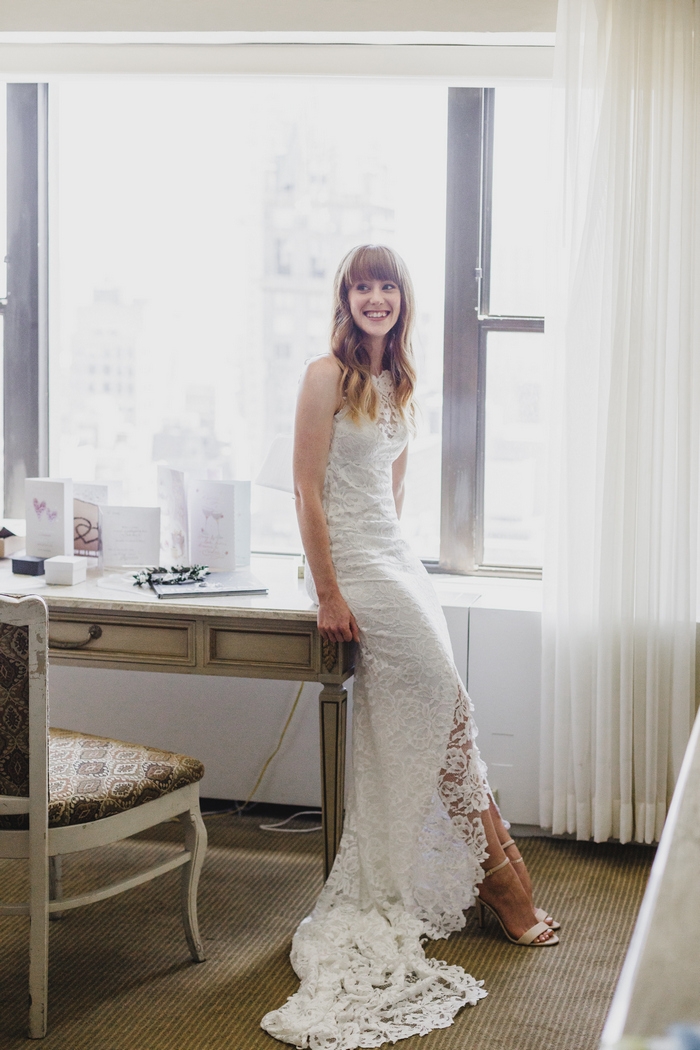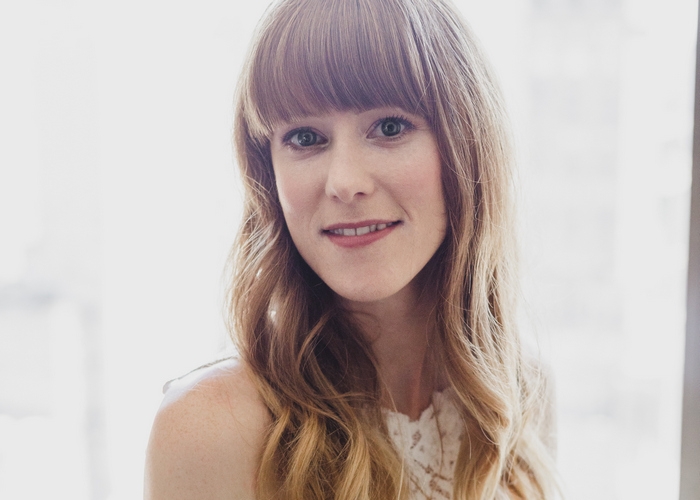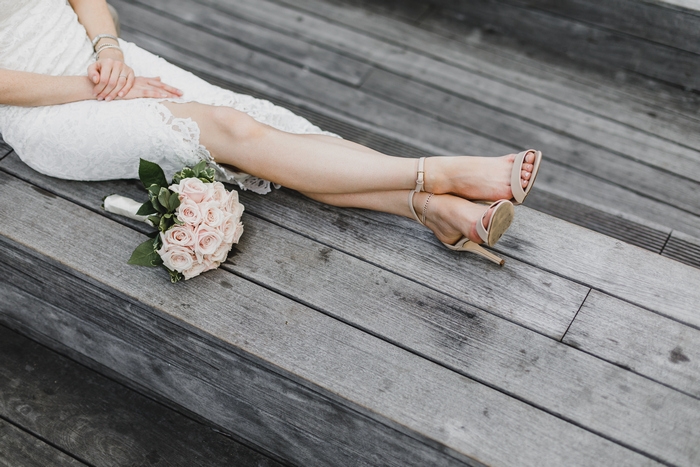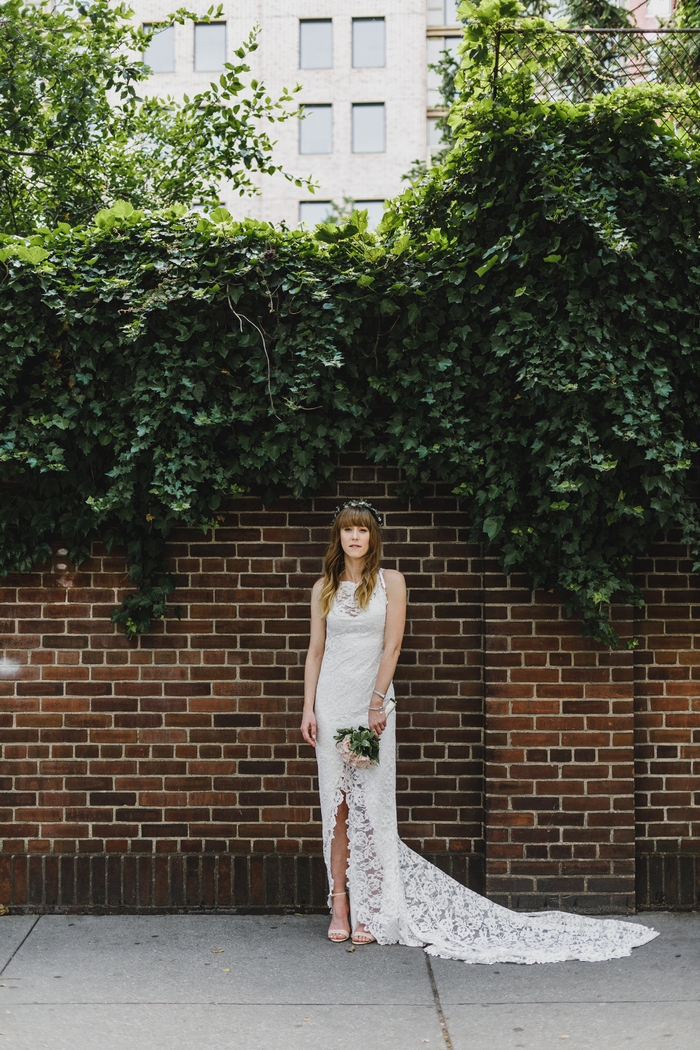 What are some the challenges that you faced planning an intimate wedding?
Probably choosing a reception venue as there were so few guests; 90% of venues catered for a larger group of people.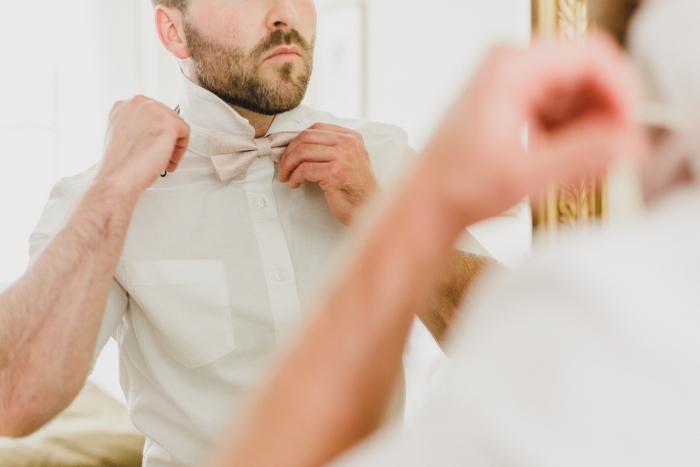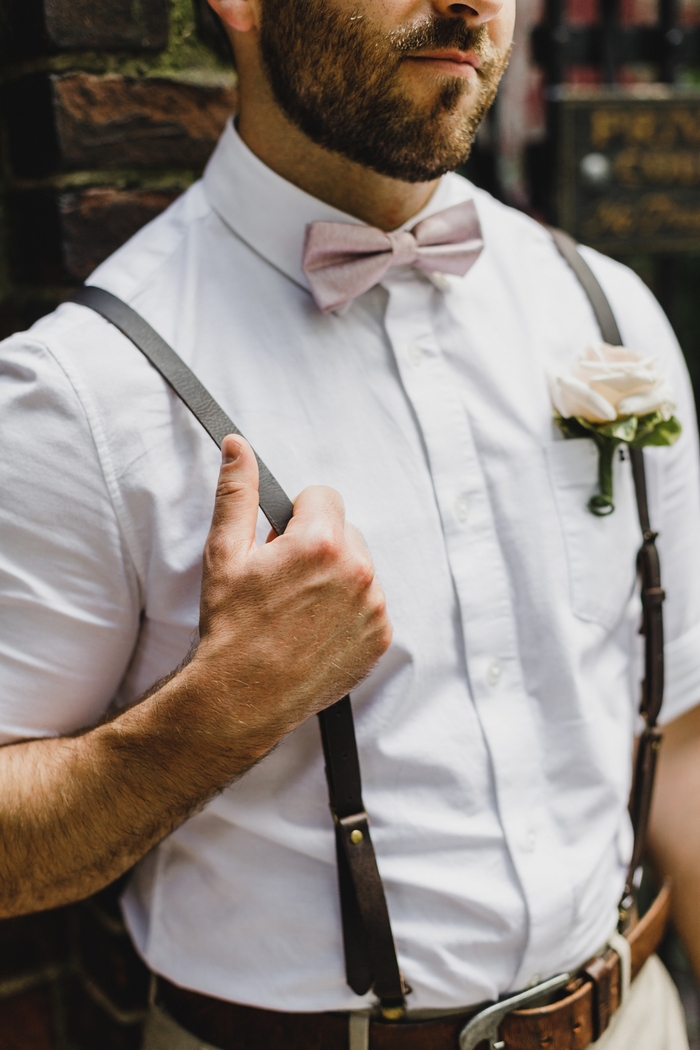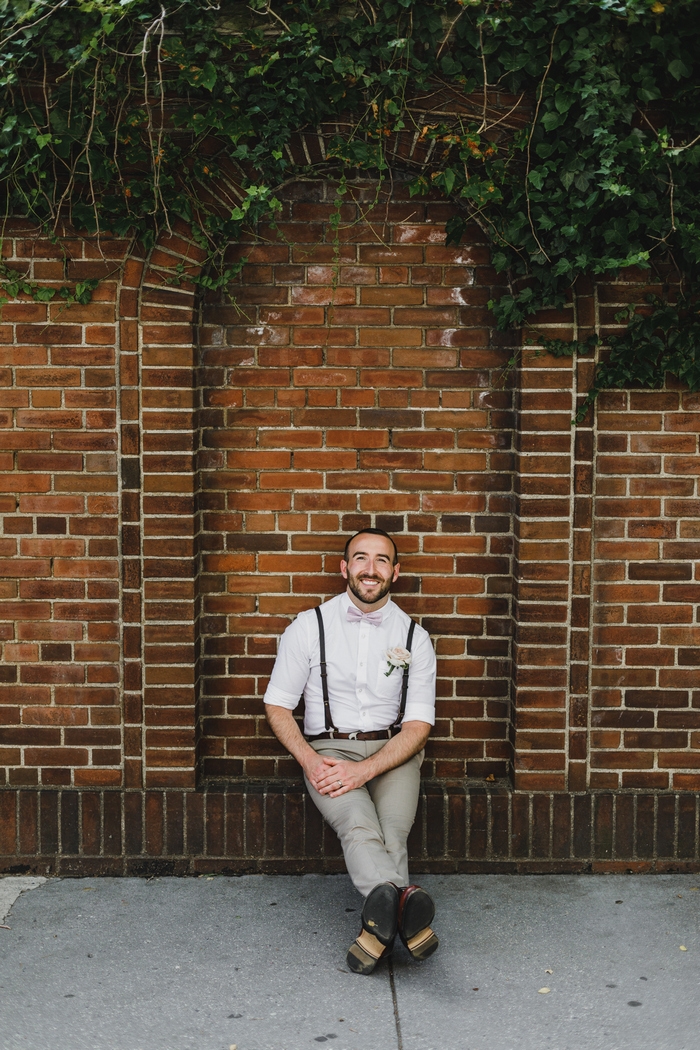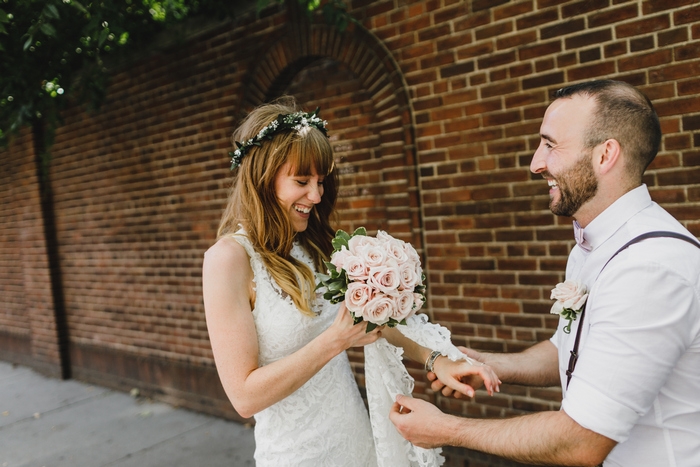 Was it difficult to pare down the guest list?
No, we wanted only close family and we understood if they were unable to attend. In the grand scheme of things, our guest list was the least of our priorities.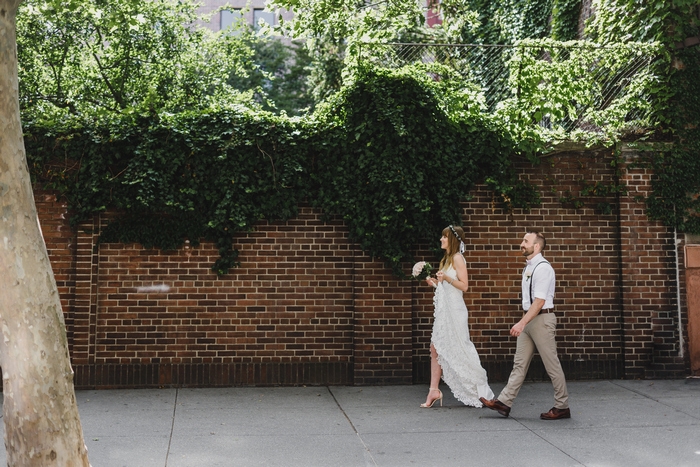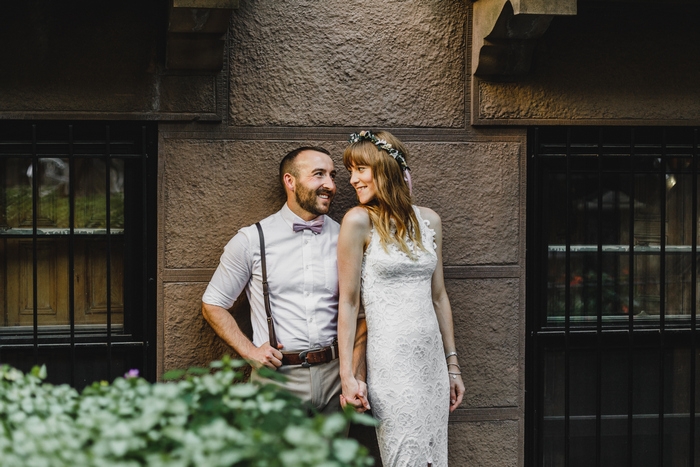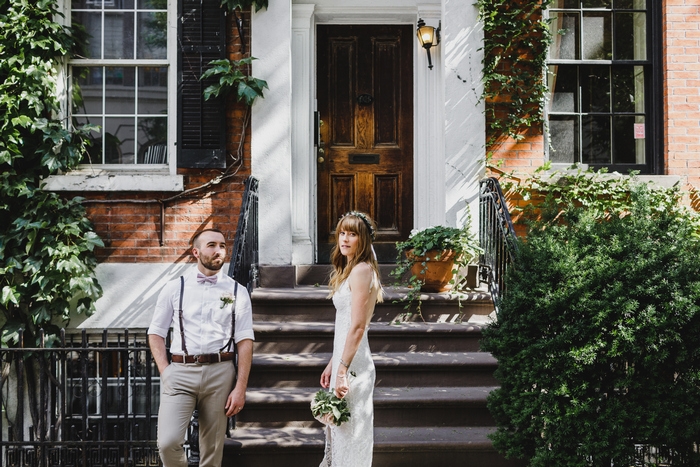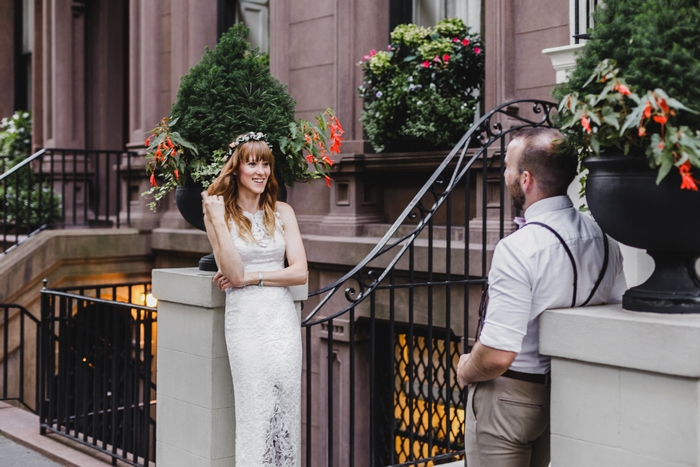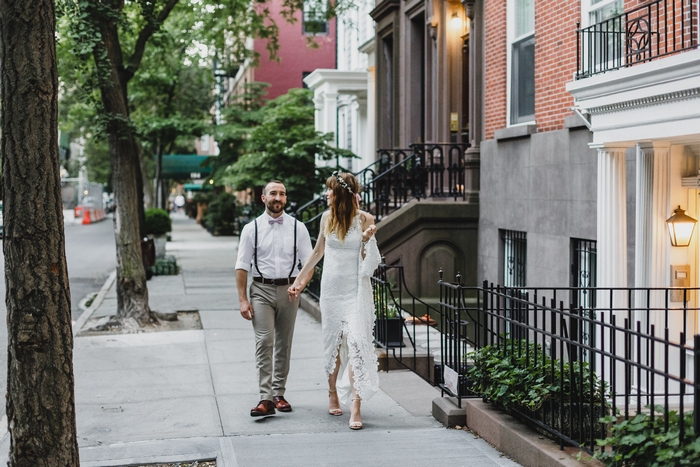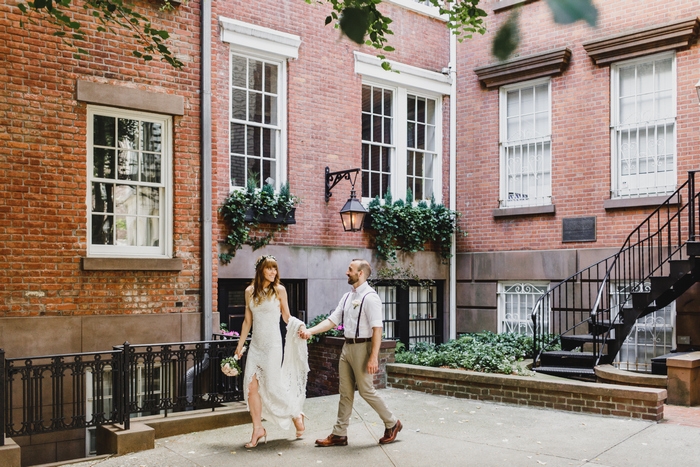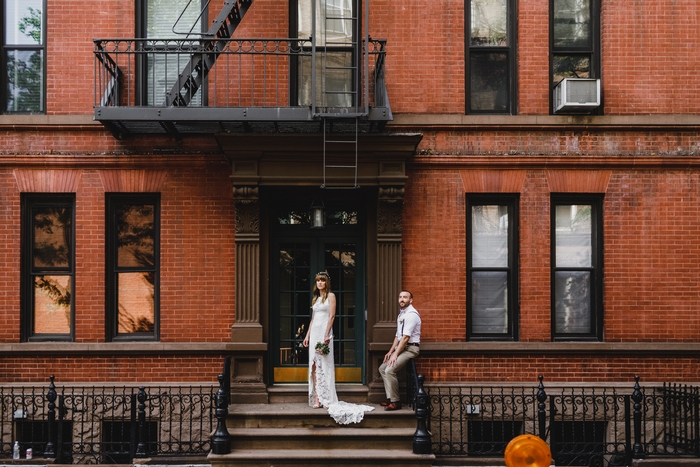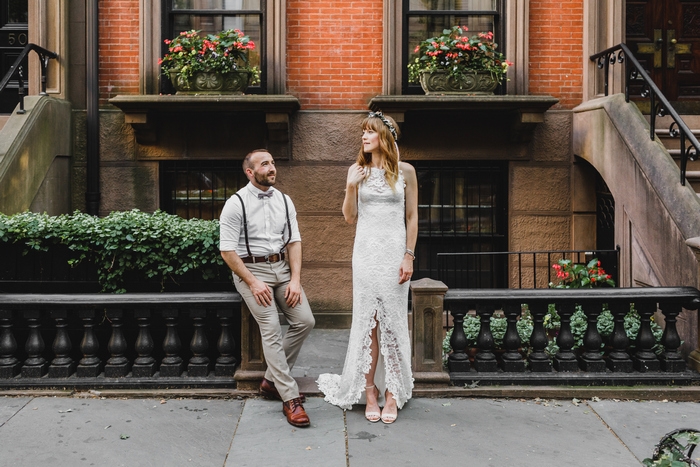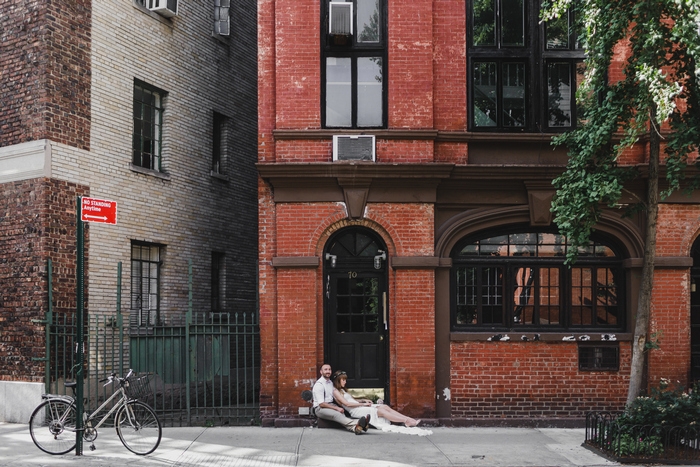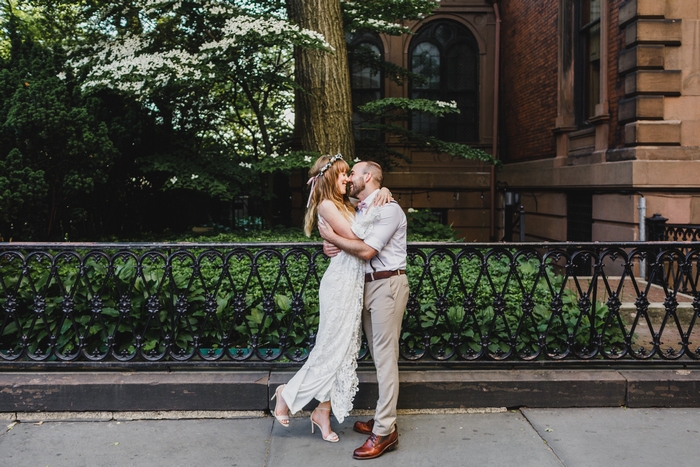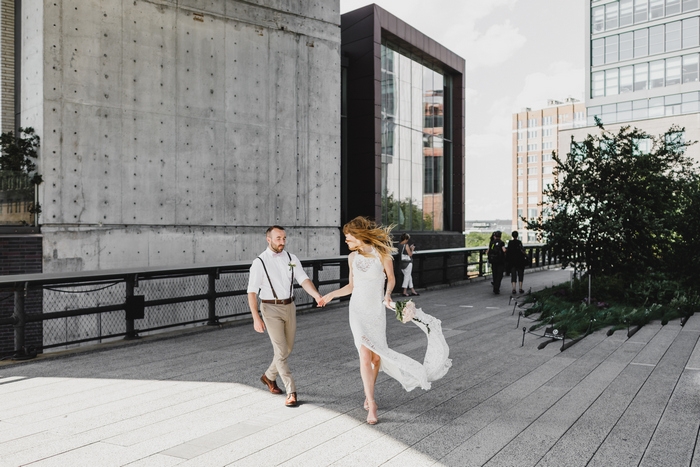 Did you have any 'issues' with the small guest list from friends and family?If so, how did you address them?
Yes, certain family members refused to come, but we knew that we could possibly encounter that problem when we made our decision to marry in NYC. At the end of the day, it's our wedding day and we did what was right for us.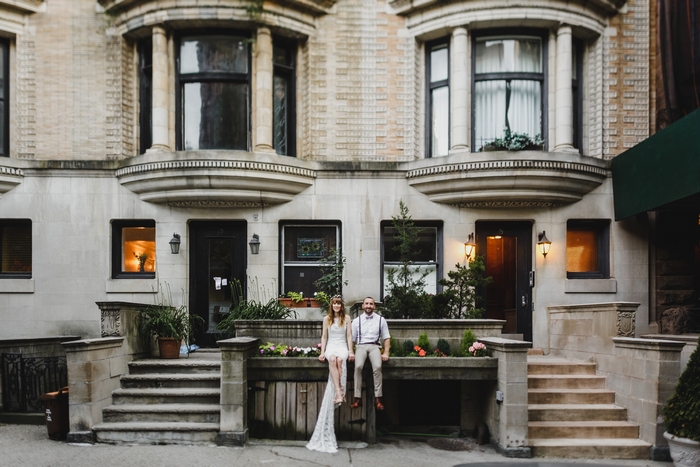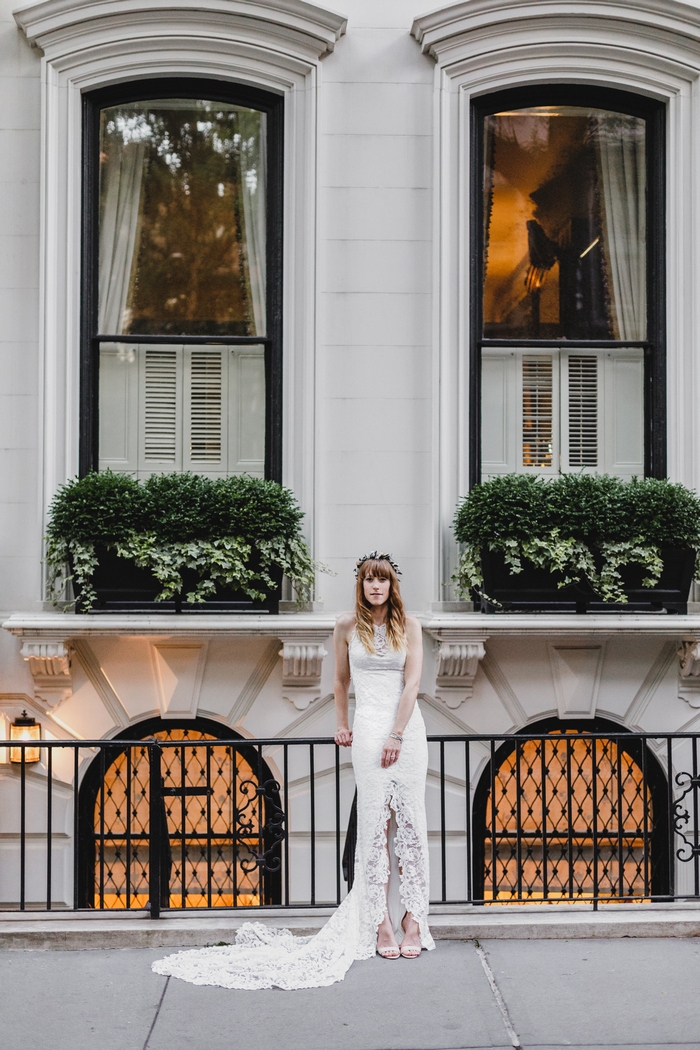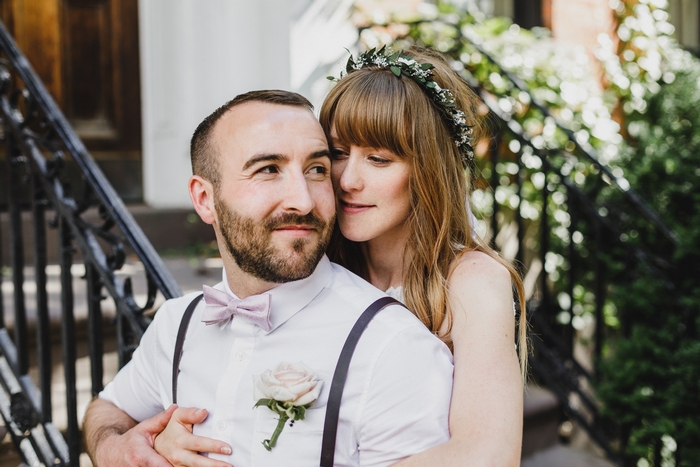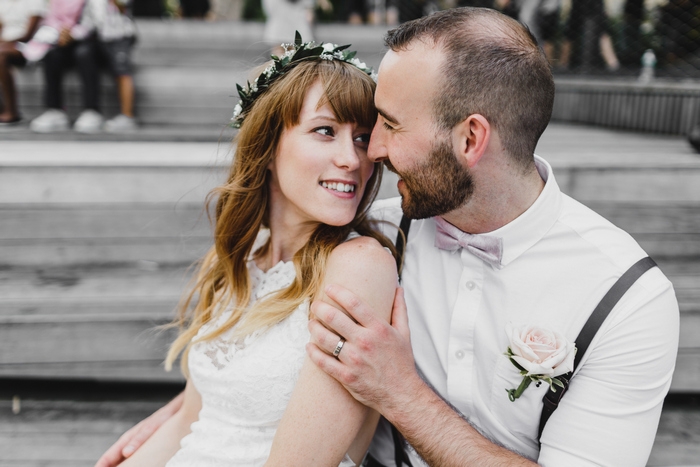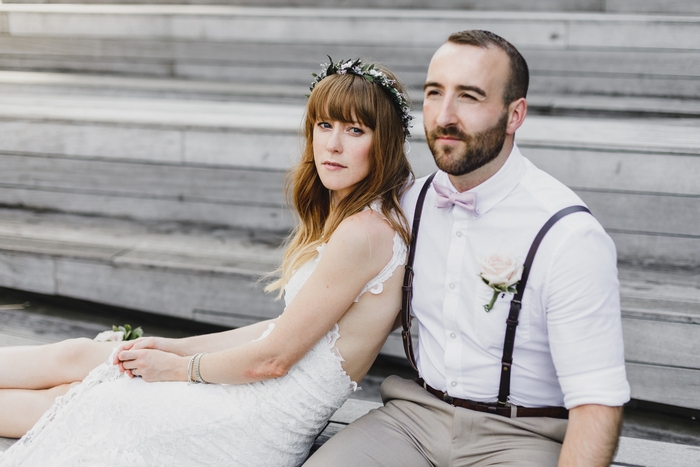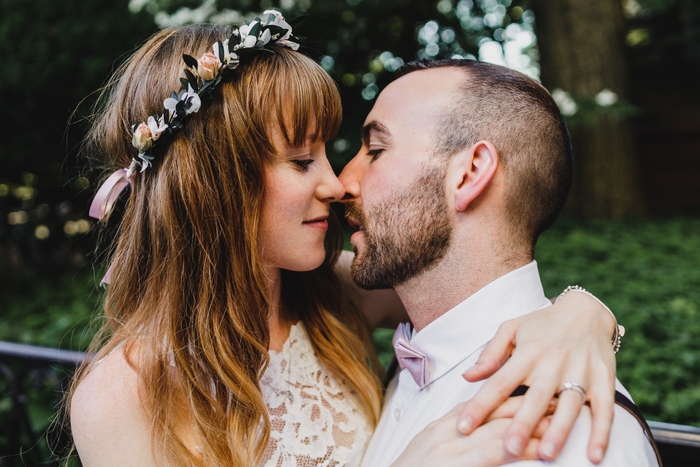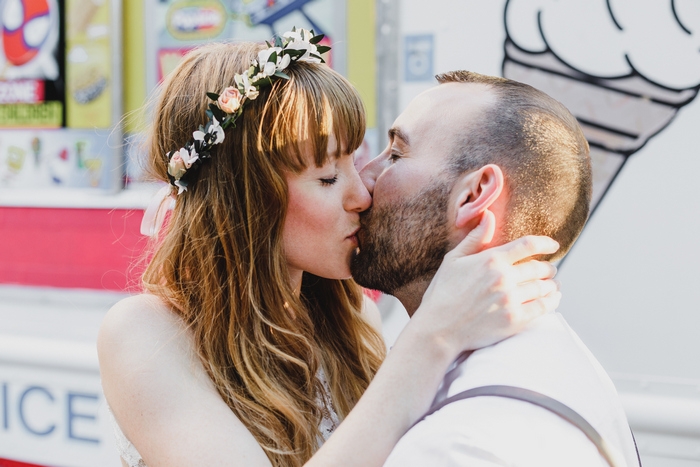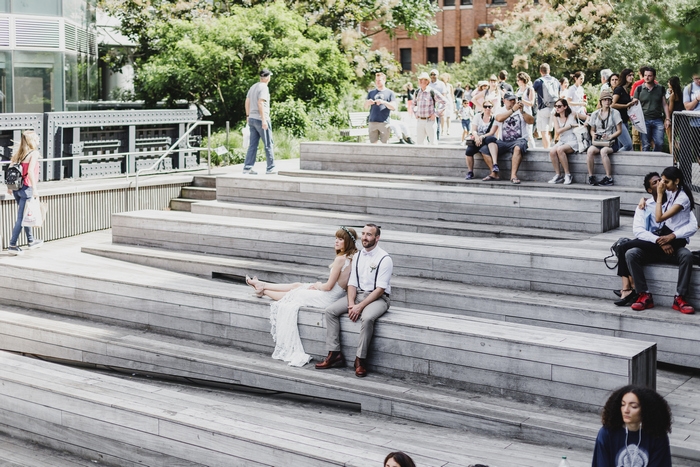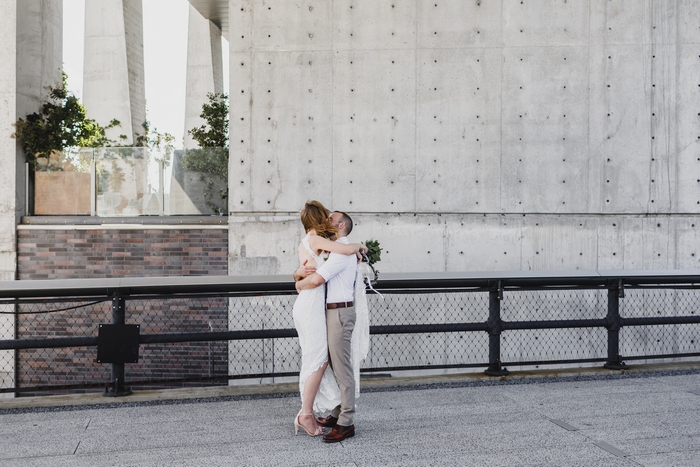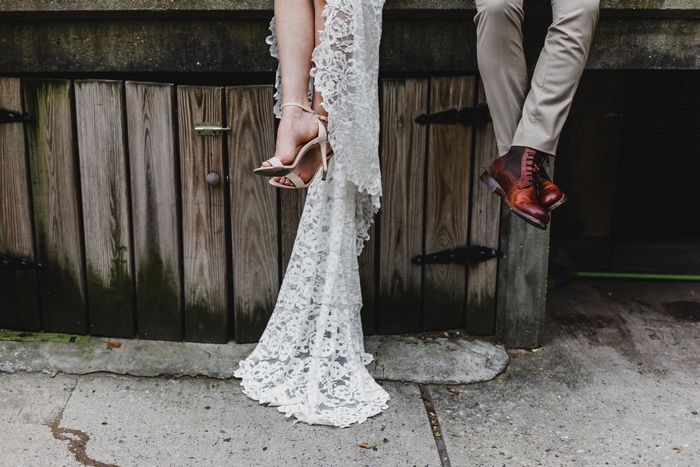 '
What were the highlights of the ceremony?
The location! It was quiet, peaceful and romantic. And no one fluffed their lines.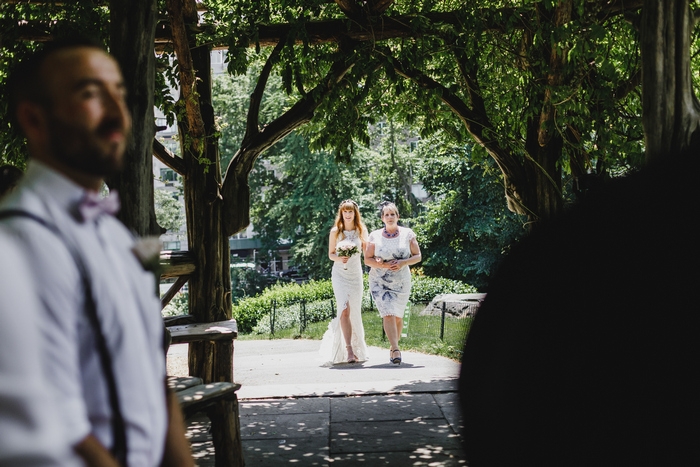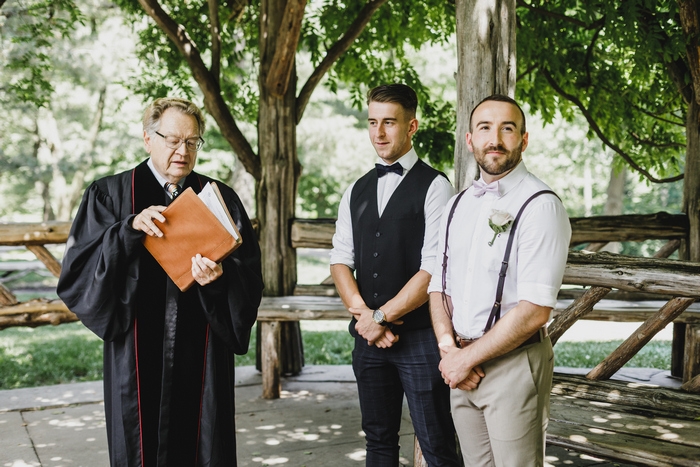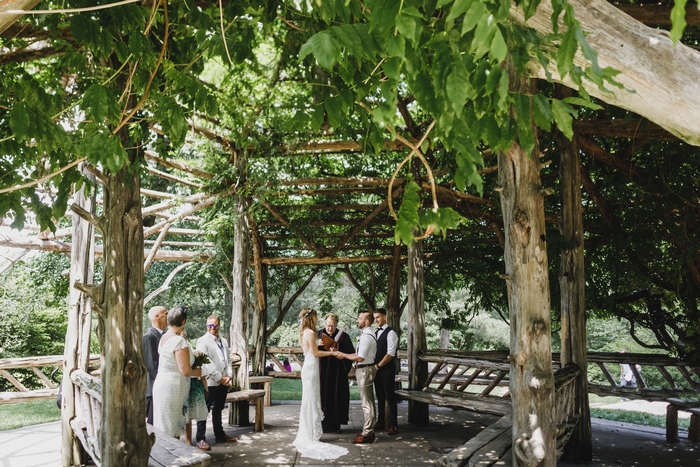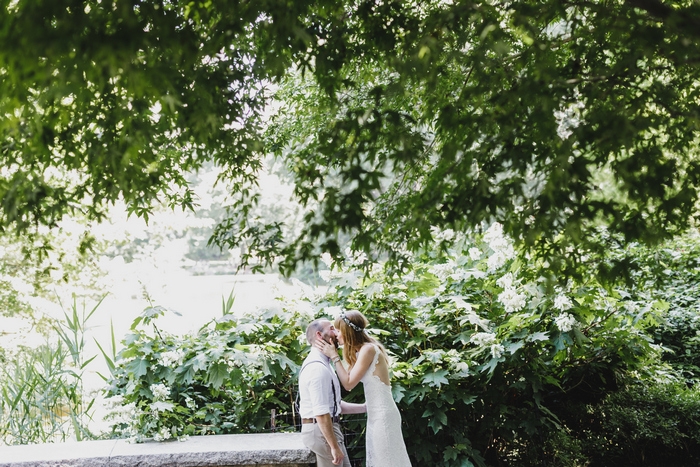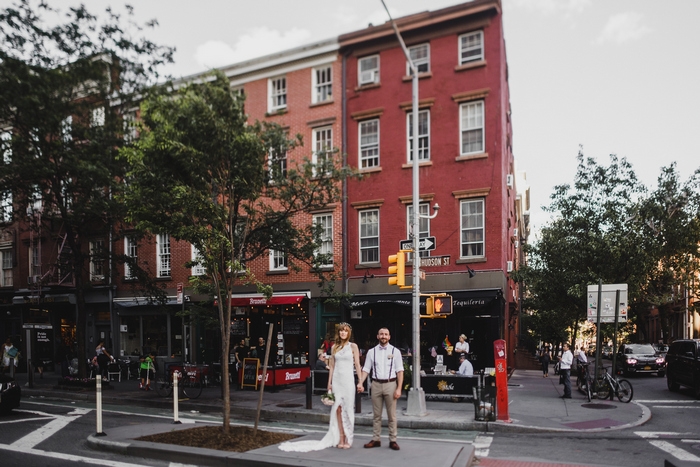 What were the highlights of the reception?
Again the location. We sat on the roof top bar, enjoying our meal with close family watching the sunset.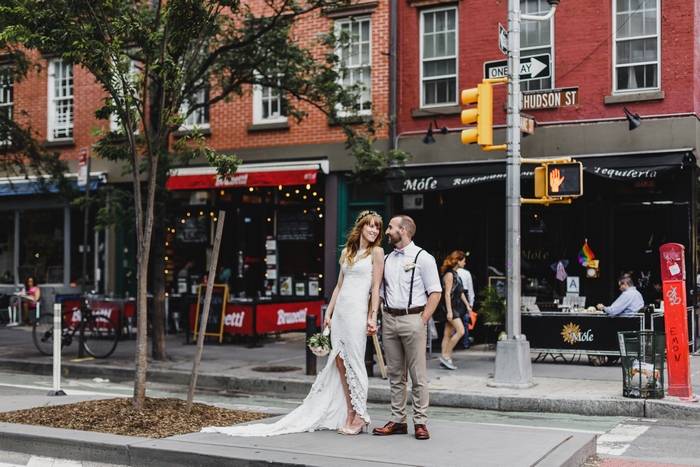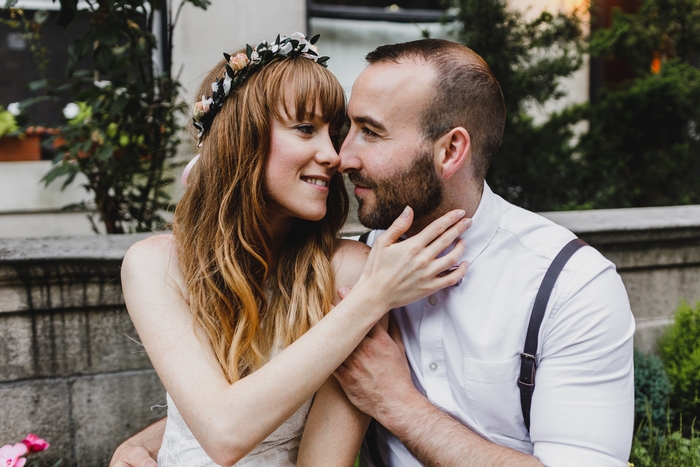 What was the best thing about having an intimate wedding?
It doesn't feel as stressful as a larger wedding, where one has to decide who to invite, where to seat them, and whether or not the venue is big enough. I had no worries planning the wedding or any concerns on the day! It was perfect!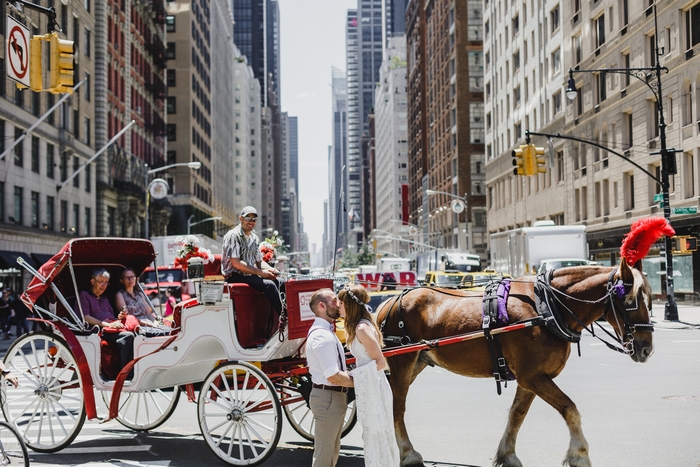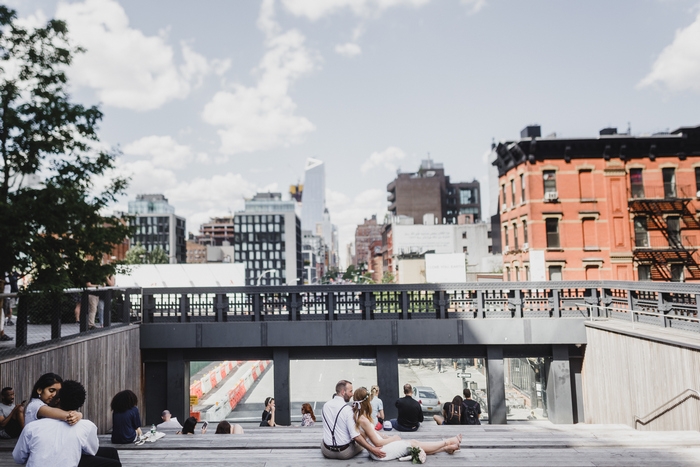 What advice do you have for couples who are considering an intimate wedding?
Do what's best for you. It's your wedding day! We have no regrets even though certain people were unable to attend. We made the best possible decision and we wouldn't change a thing.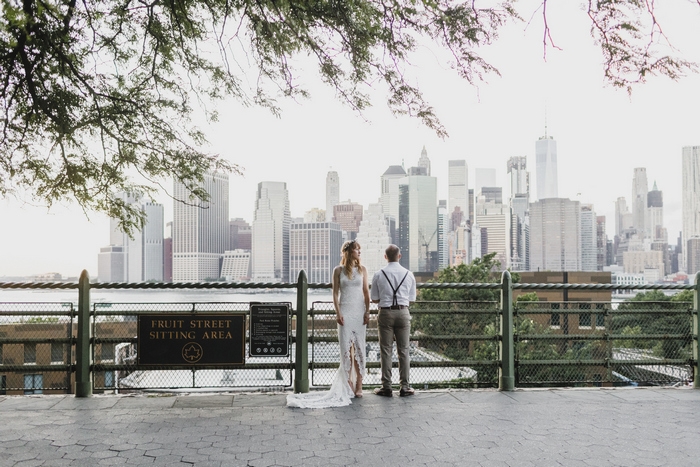 Vendors:
Photographer: Danila Mednikov
Dress: Grace Loves Lace
Wedding Coordinator: I do weddings
Hair and Make-up: Agata Helena
Wedding Reception Venue: STK
Save
Save
Save
Save
Save
Save