Ever thought of a pine cone theme? Pine cones can be one of the most economical ways to decorate for a wedding. If you happen to live in an area with pine trees, they're free for the taking. If not, you can purchase them from dollar stores and craft stores.
Here are some inspiring ways to decorate with pine cones:
Check out this amazing winter wedding cake from Martha Stewart!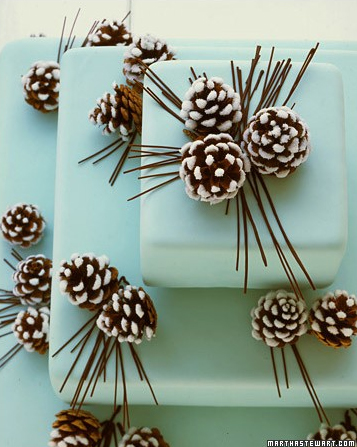 Another version of this cake from Cake Central.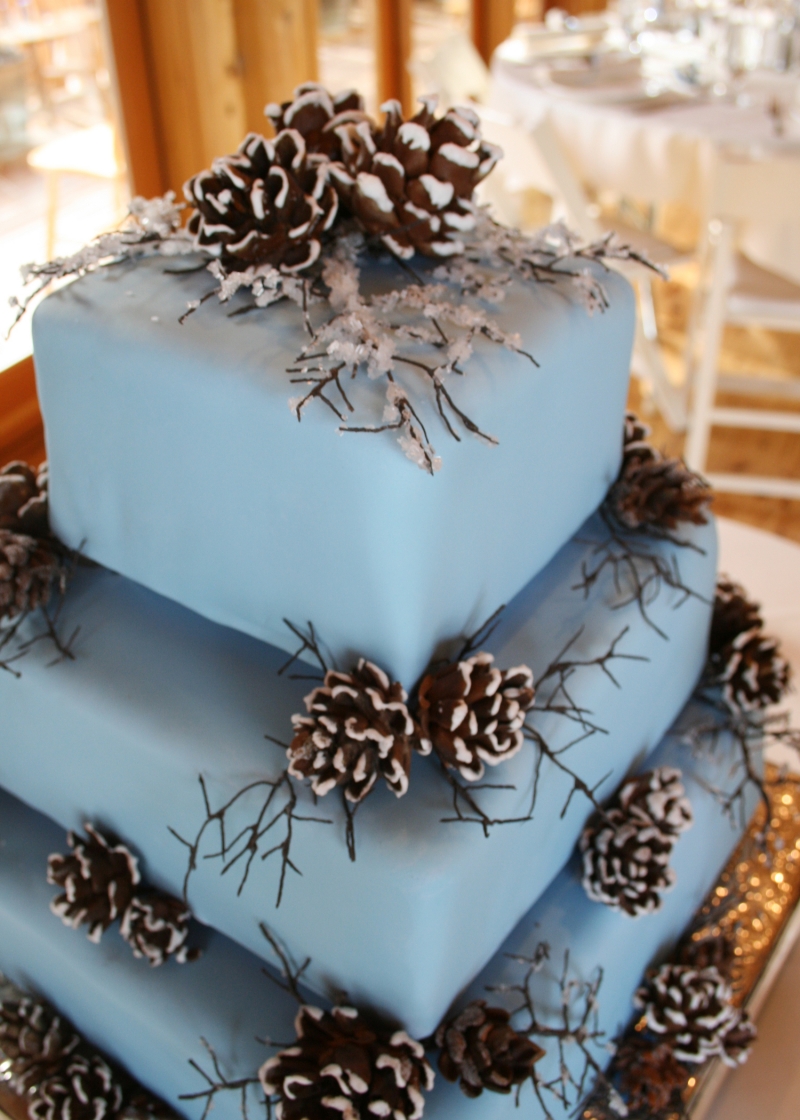 Learn how to make your own pine cone garland.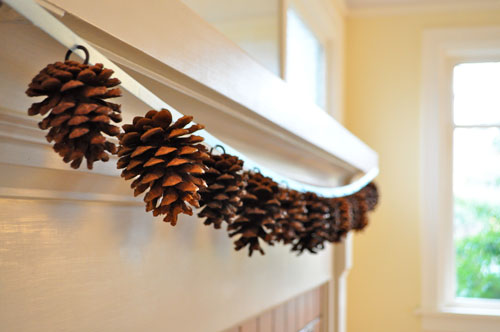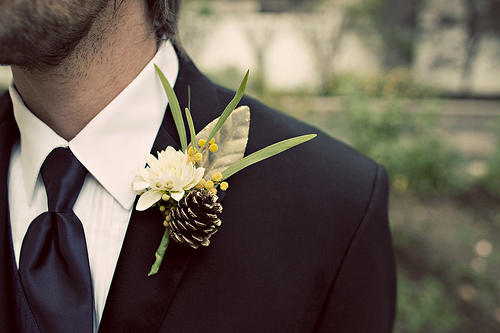 Pine cone escort cards from At First Swoon.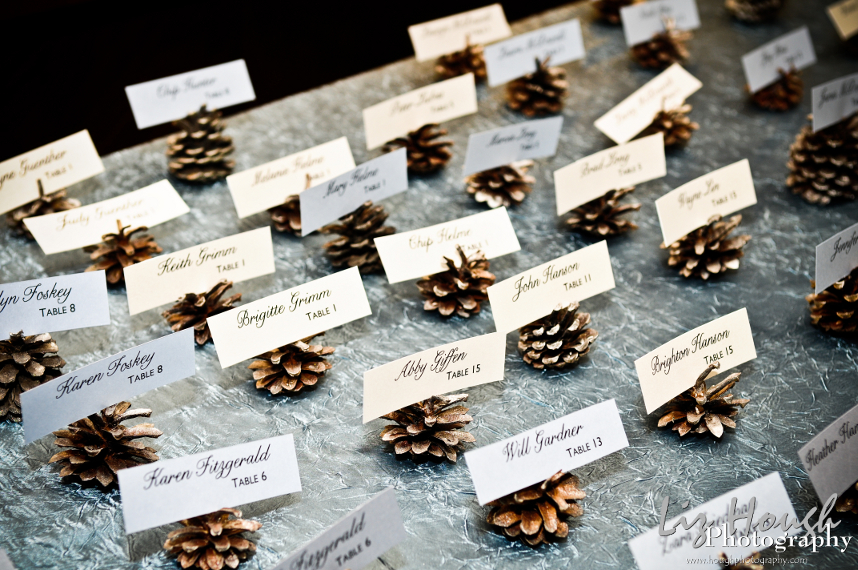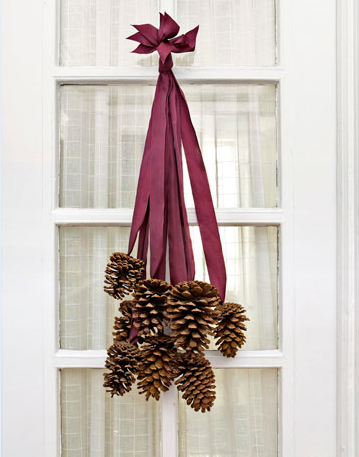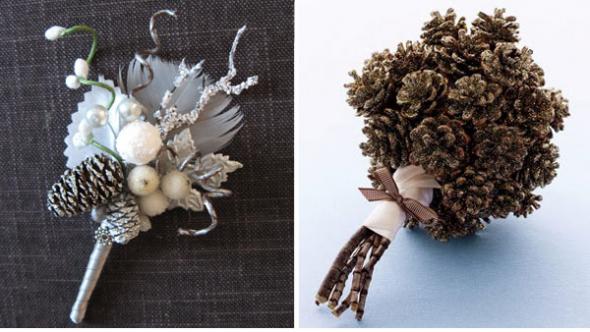 More pine cone bouquets.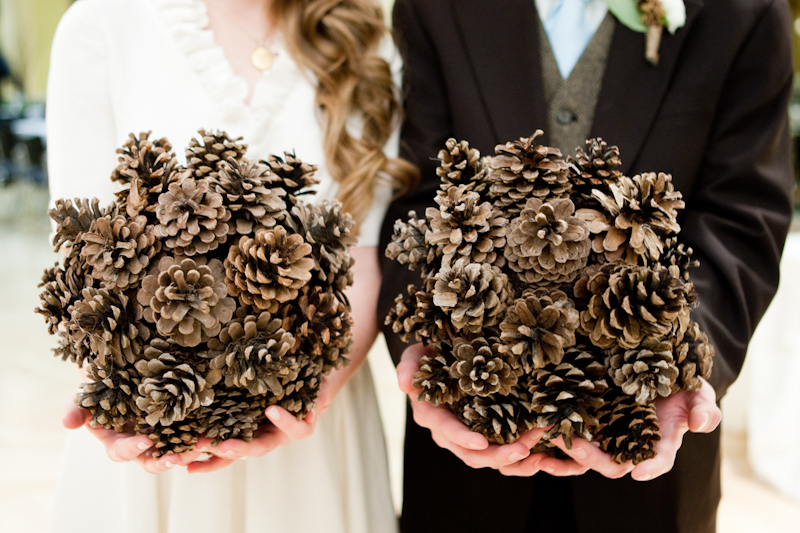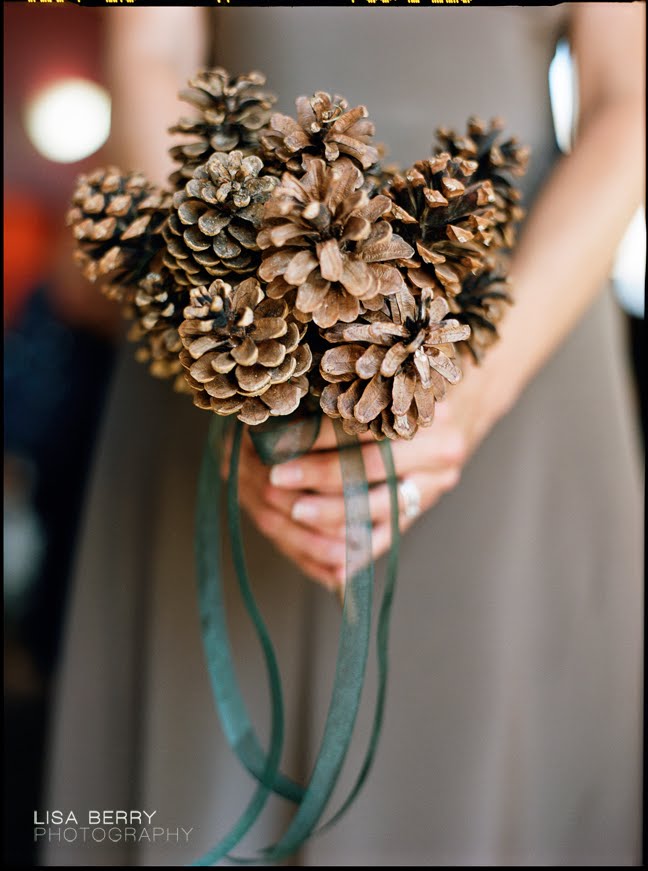 Pine cone chair ribbons. Love this!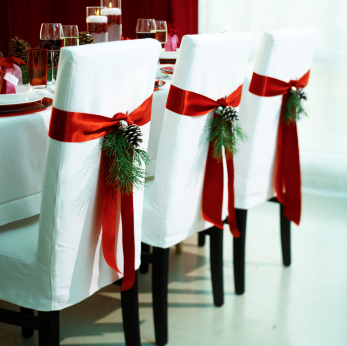 Decorate your table with pine cone miniature trees. (Photo: Good Housekeeping)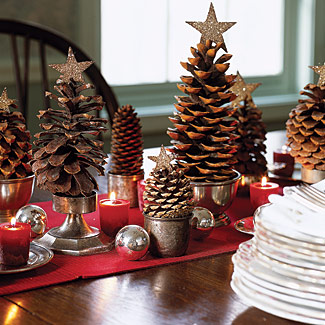 Favor packages decorated with pine cones.