Today's fabulous styled shoot was sent over to us by Lindsey from Lindsey Zern Photography. Here's what she had to say about the shoot:
My main goal for this shoot was to show more edgy bridal and groom looks without it becoming too "themed" or over the top with the edge. My photography style is a little moody and edgy with some contrast, and I really love taking photographs around the city where there are lots of interesting textures, colors, and industrial elements … The faux hawk hair was honestly my first bit of inspiration for this shoot, and the rest really fell into place after that. Luckily, I had a hair stylist, Kara, who executed my vision for the model's hair perfectly and I couldn't have asked for a better stylist to work with!
To kick up the edge a bit with the makeup, I really wanted my MUA, Kristin, to do a smoky-but-not-too-smoky eye with a nude lip on the model. We ended up going with a coca brown color smoky eye that was just the right amount of edge while also staying bridal and enhancing the model's natural beauty.
When it came to the dresses, it was actually the idea of a black dress that caught my attention first. One Enchanted Evening is such an amazing shop to work with when doing a styled shoot. They let me come right into the store and work with a store associate together to pull dresses off the racks to narrow down which we'd use.
I decided to put the groom in an all-black look to pair with the bride's black dress. This outfit combo really was the wow-factor for this shoot. I feel that it had the ultimate edge but was still classy enough to be bridal and groom looks.
It was expected to rain in Pittsburgh the day of the shoot (typical Pittsburgh!) so I knew I wanted an indoor option to take photos just in case we weren't able to take them outside. Studio 415 was the perfect place!
The florals were done by the amazing Community Flower Shop, and they absolutely nailed my vision for what I wanted!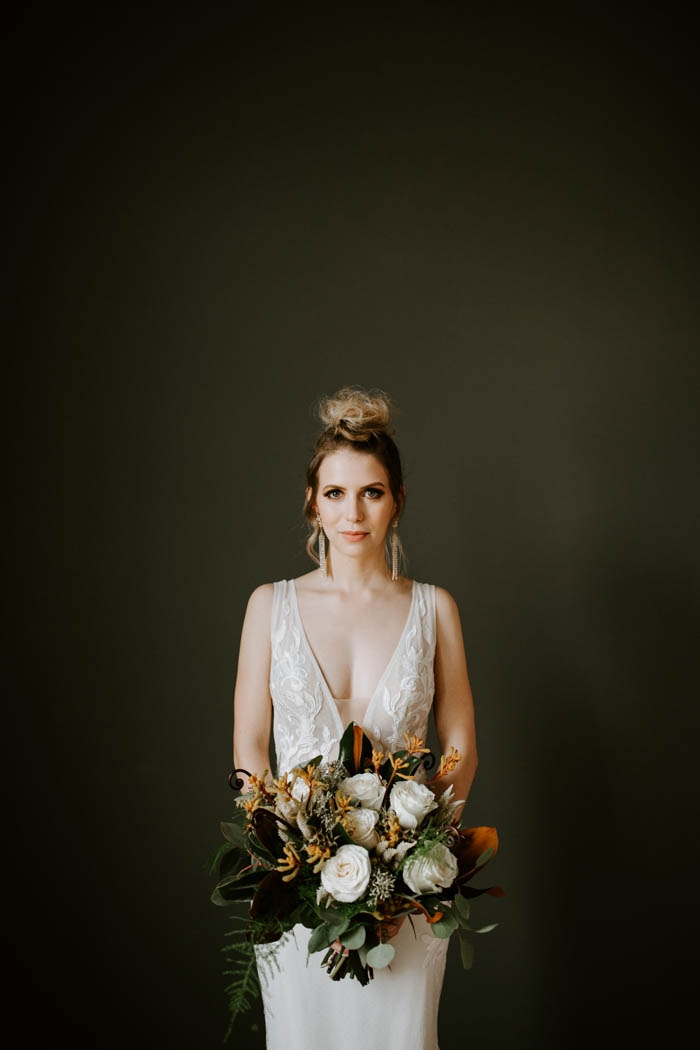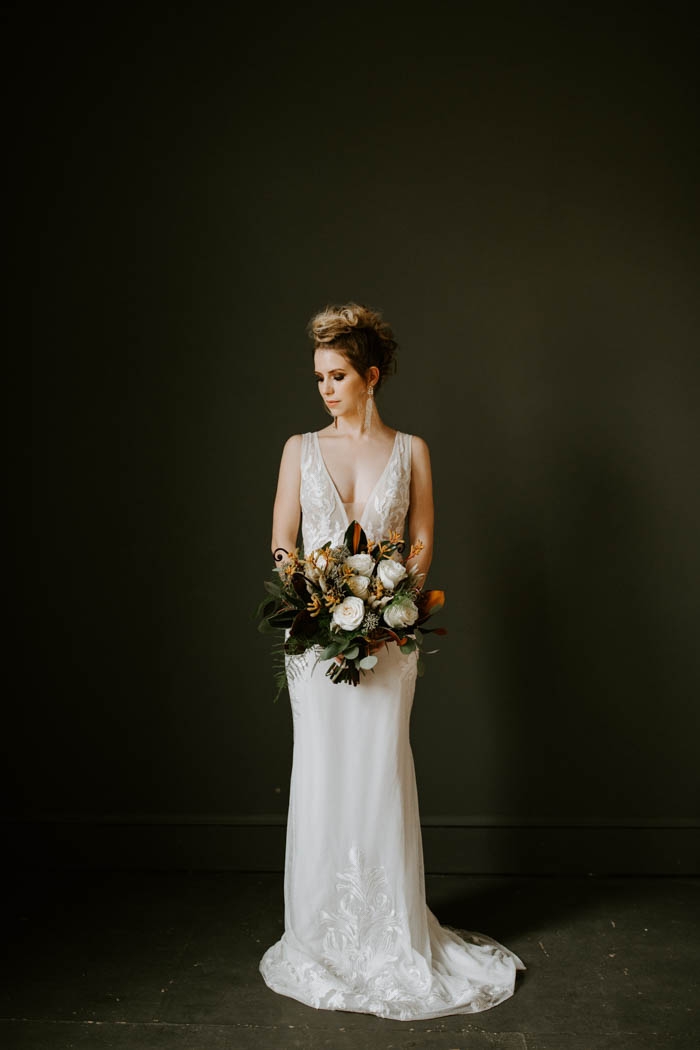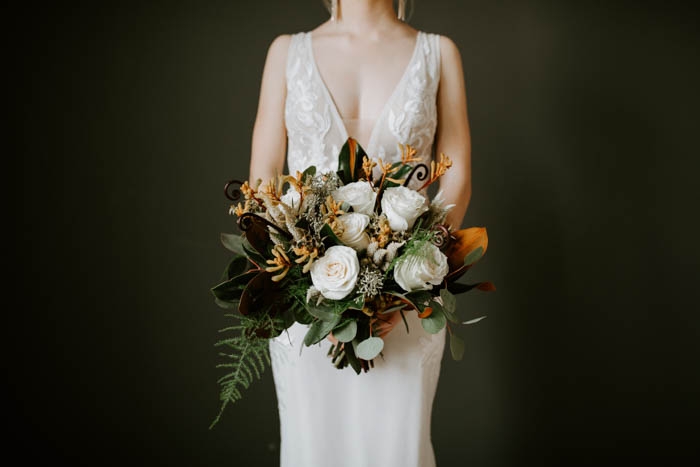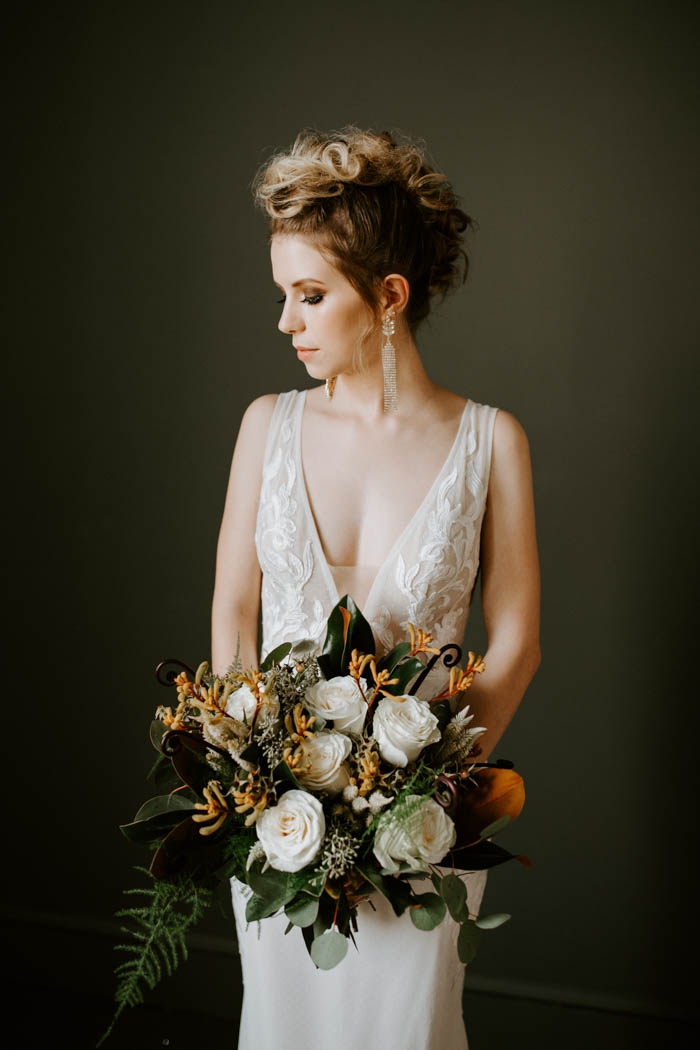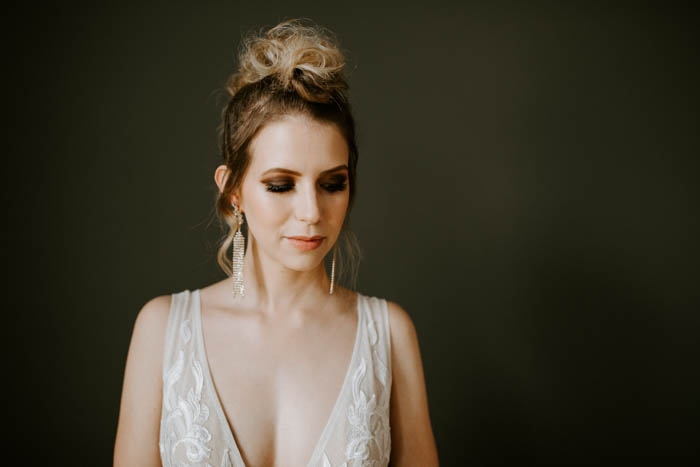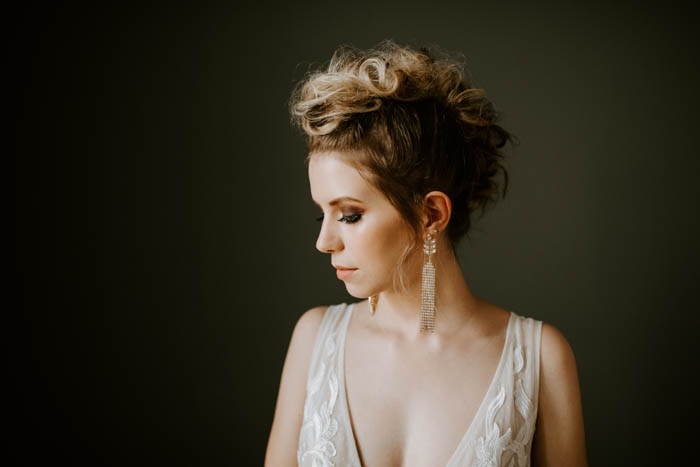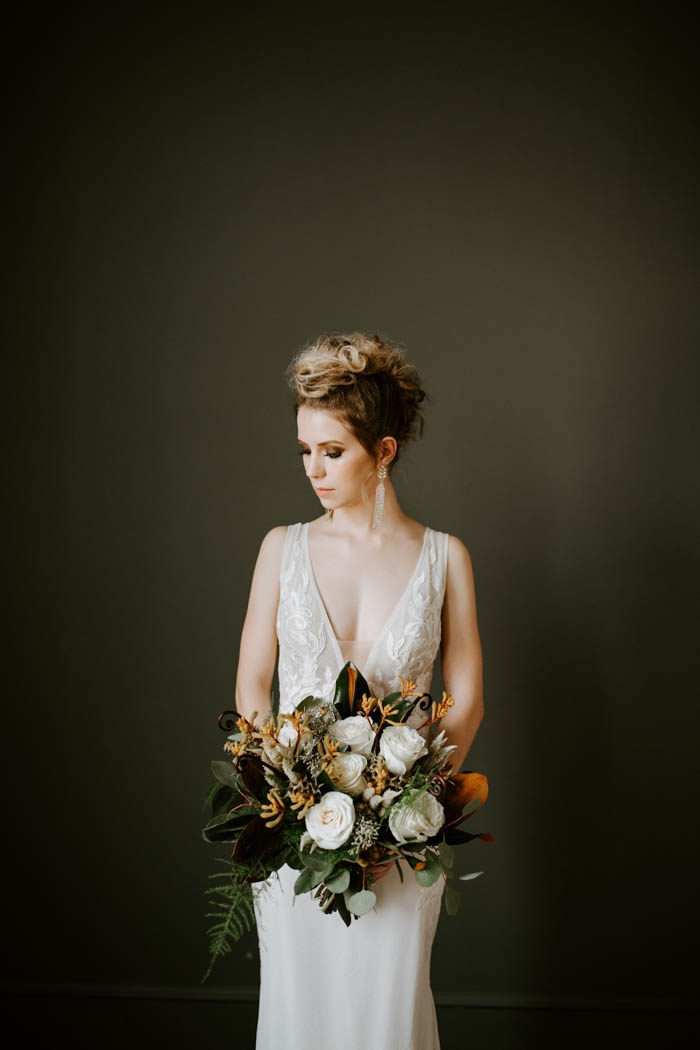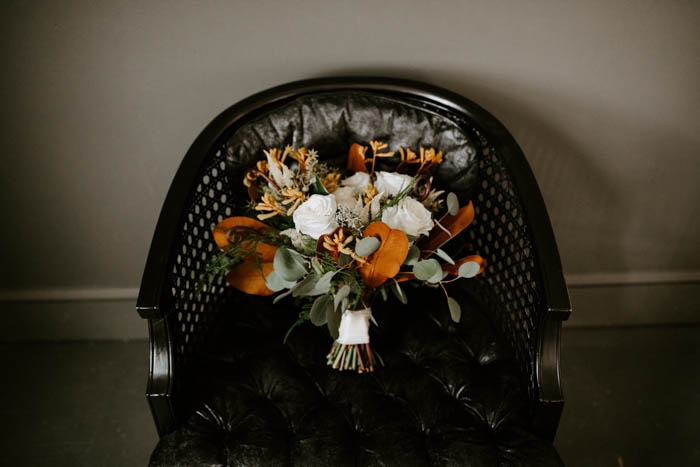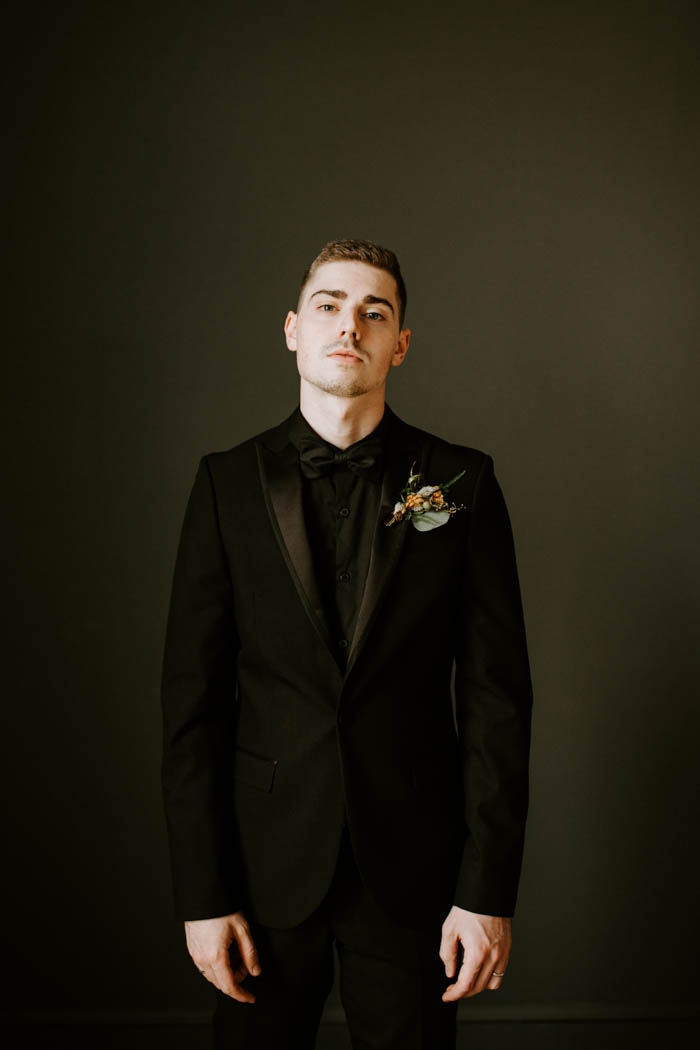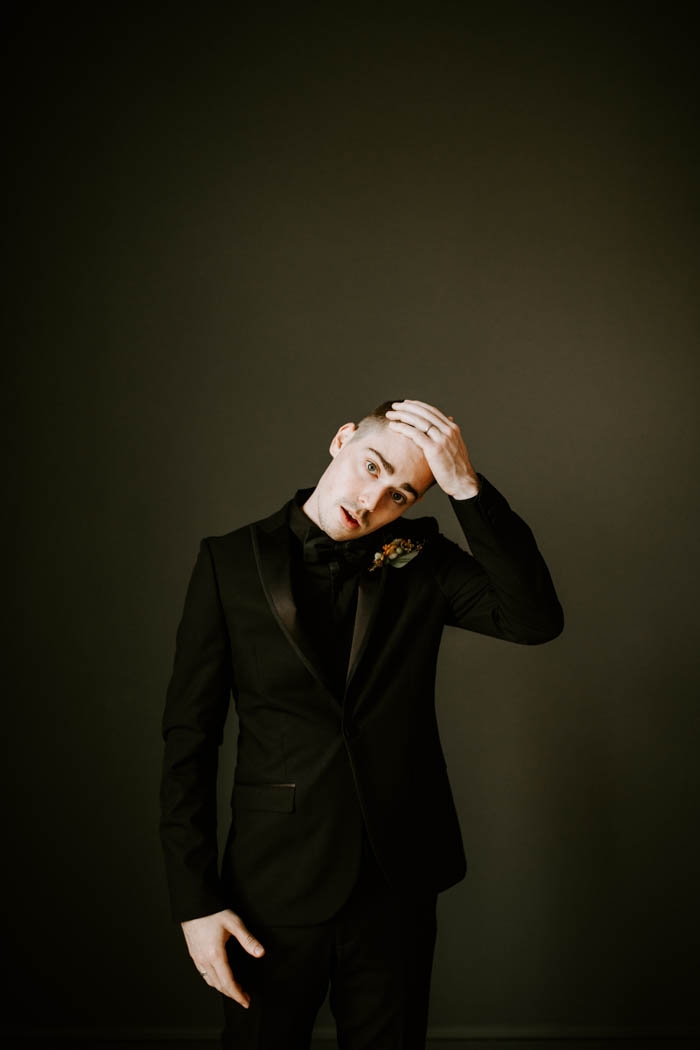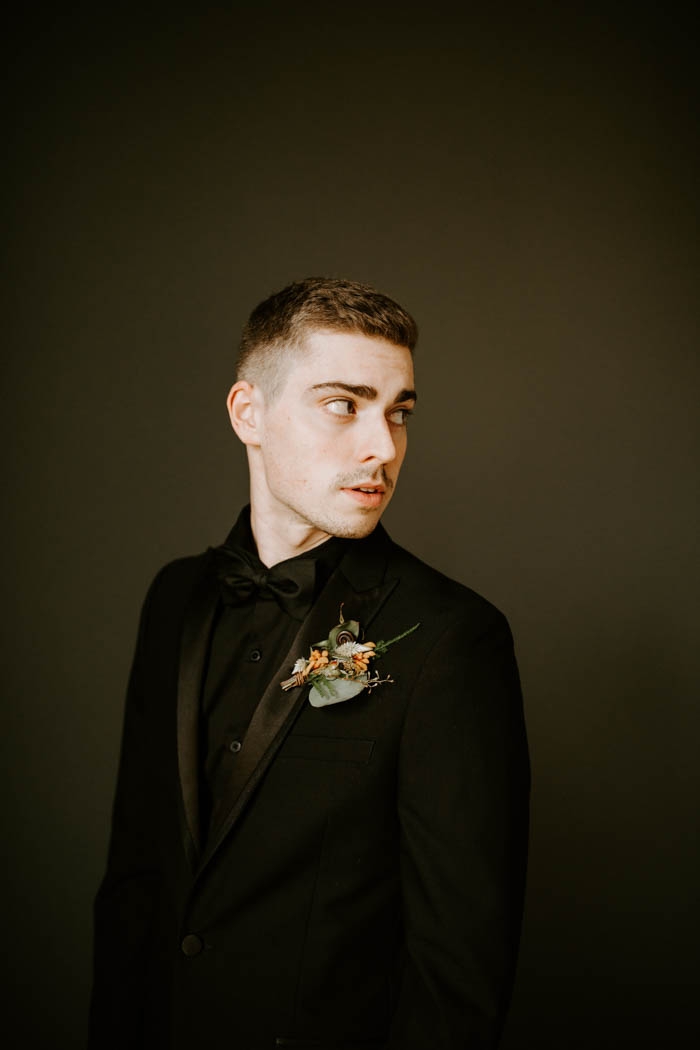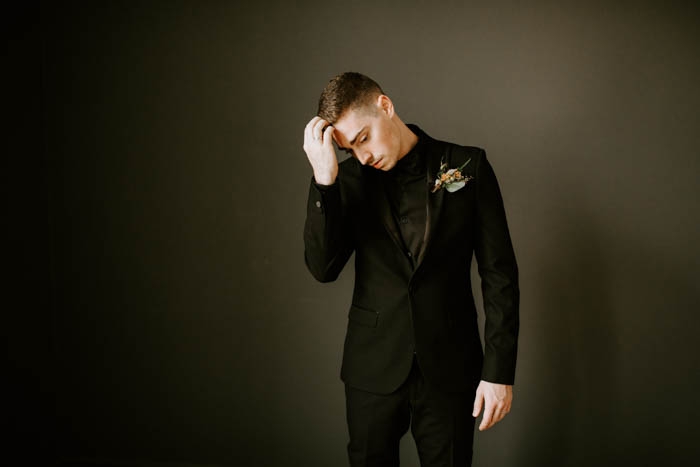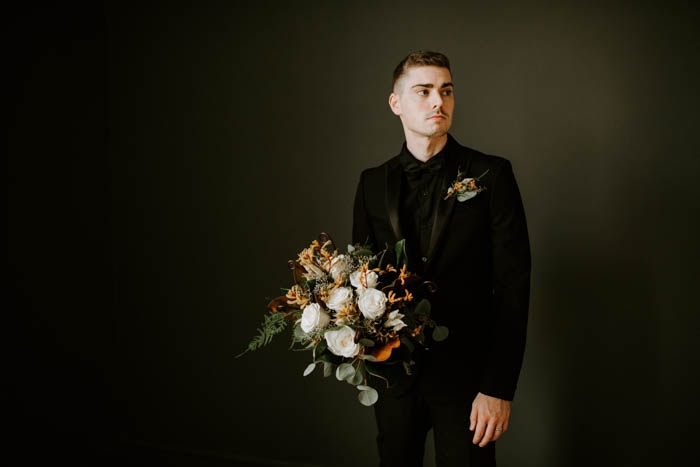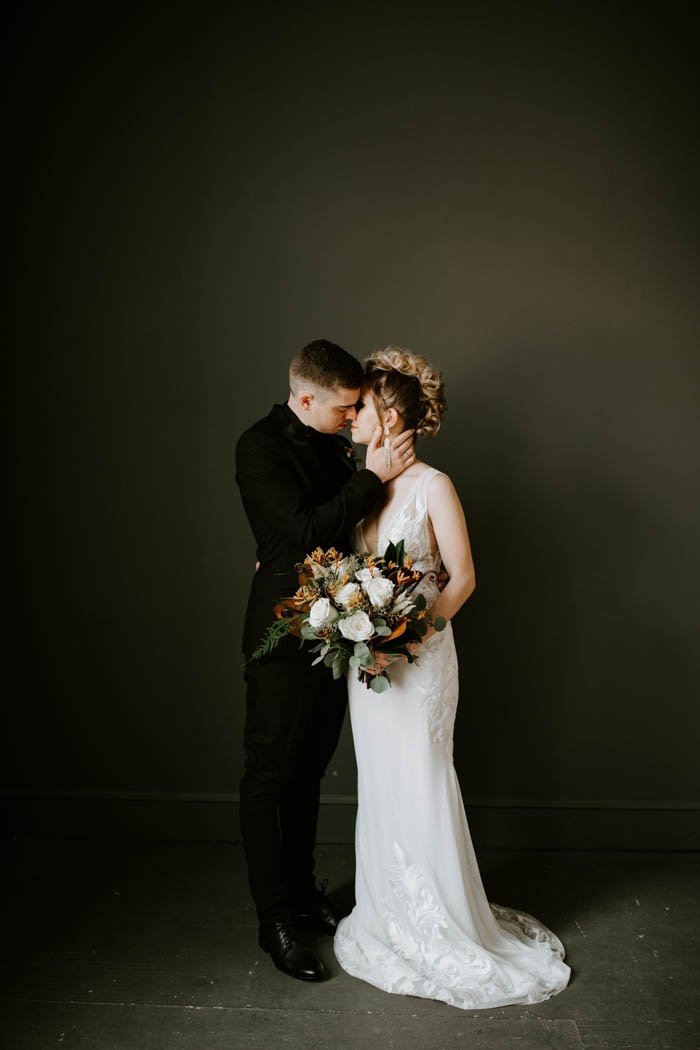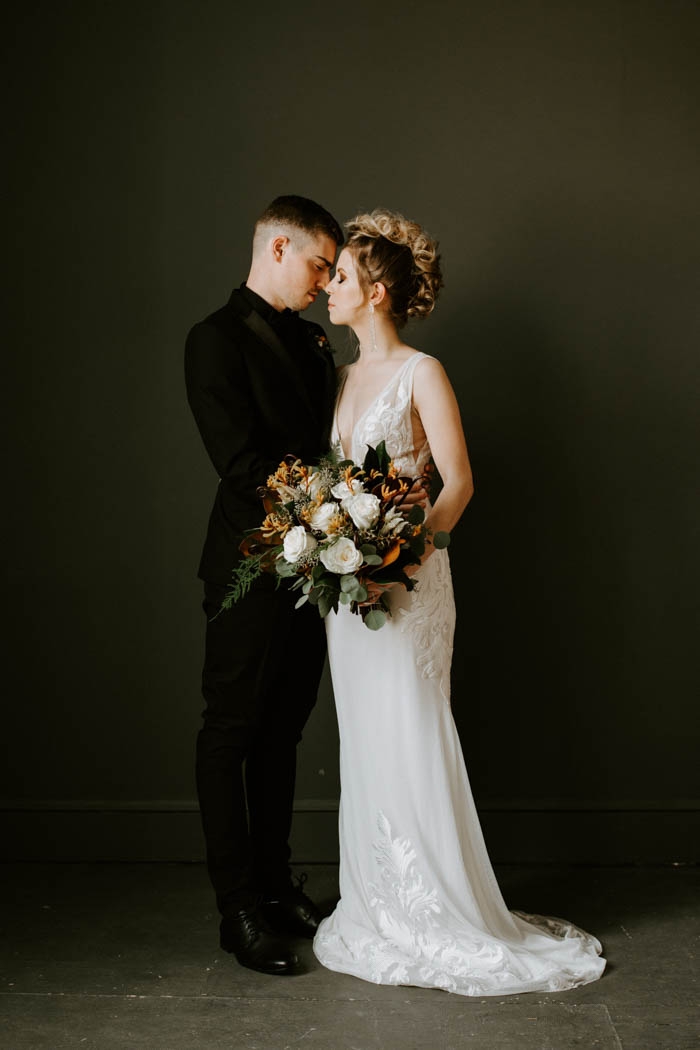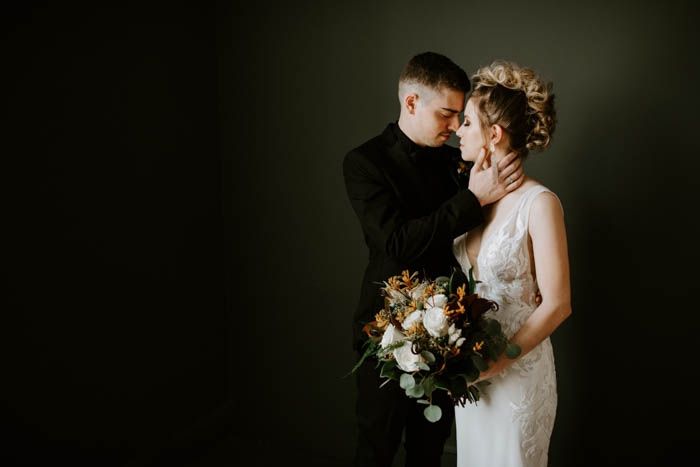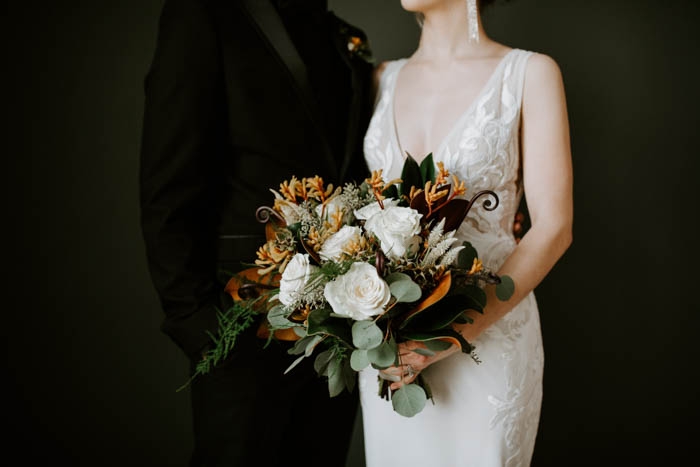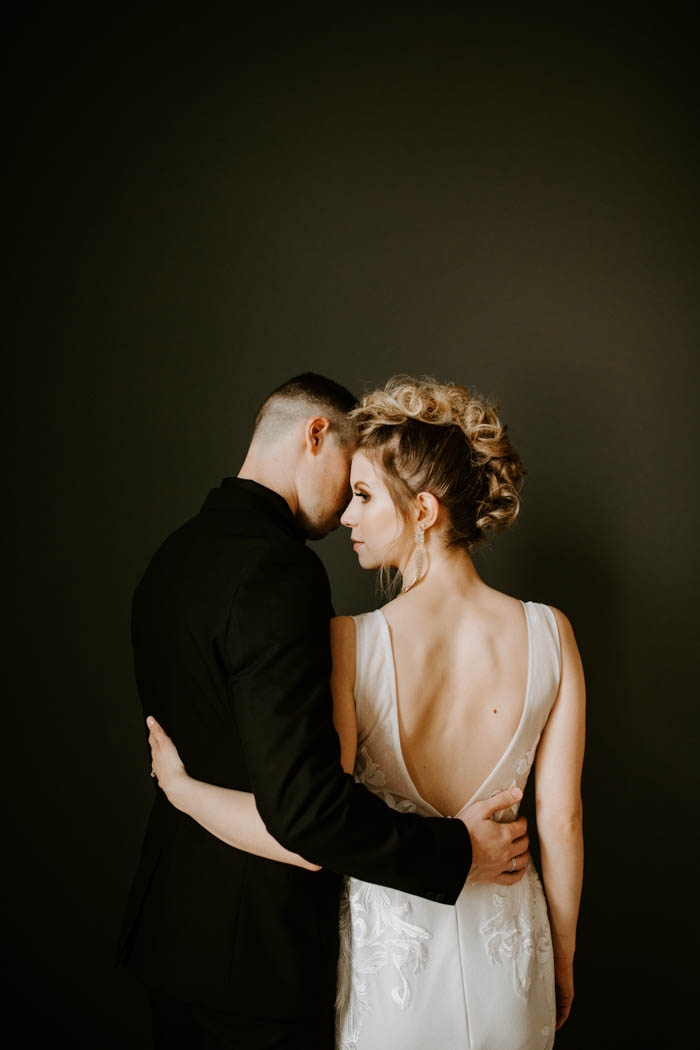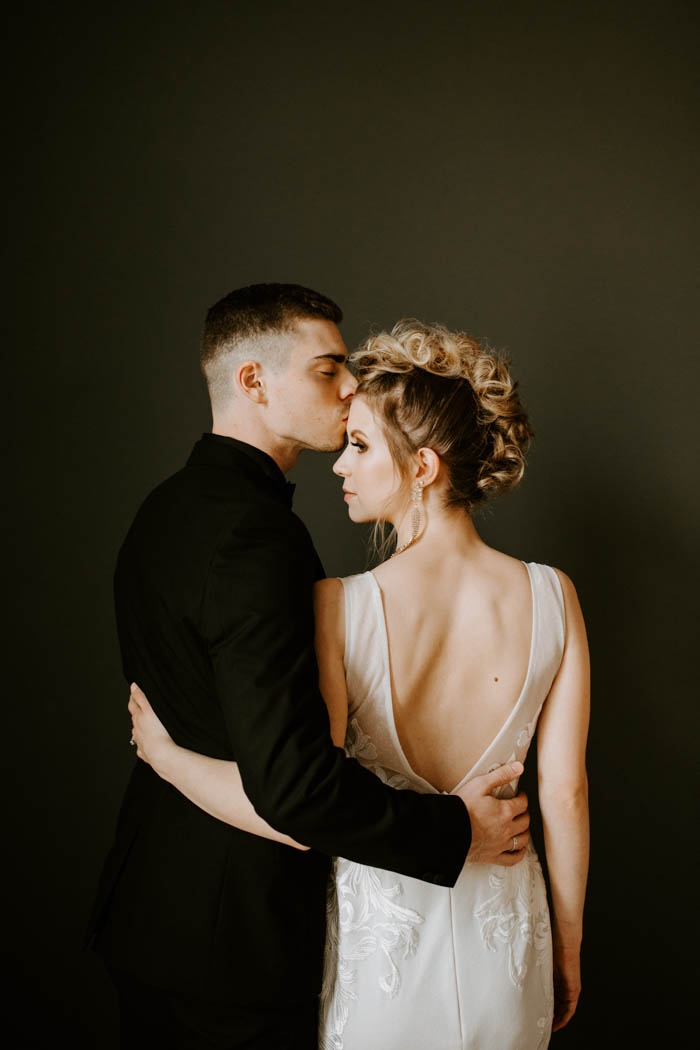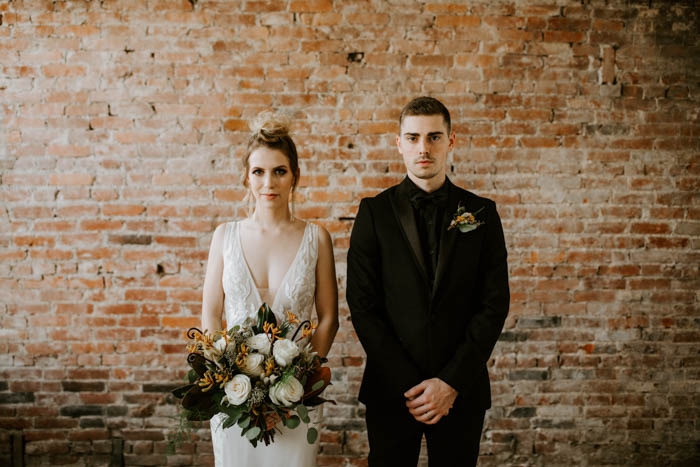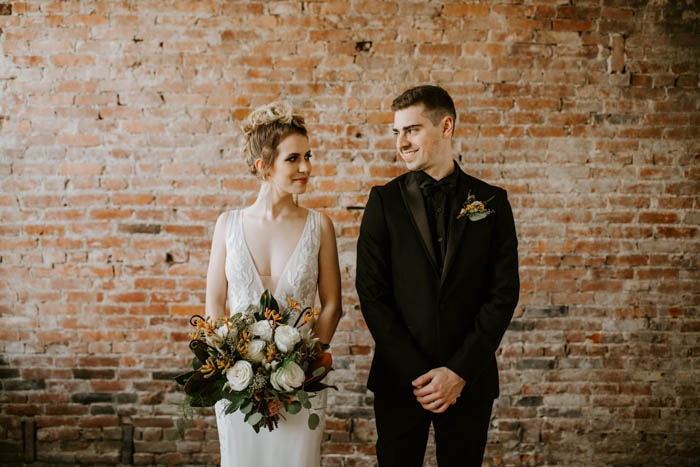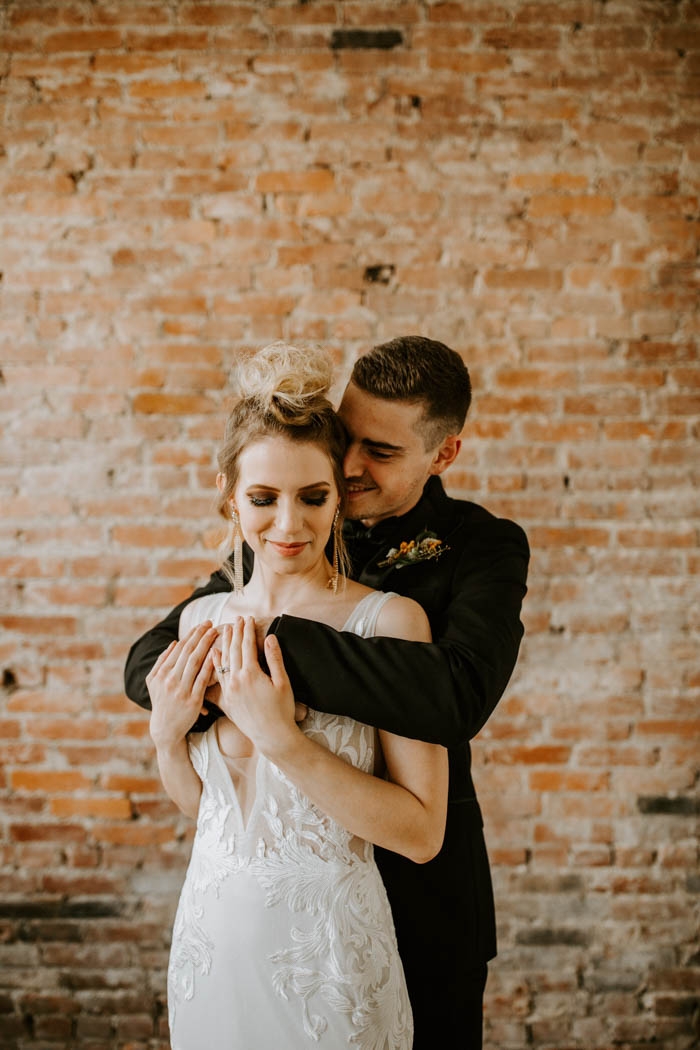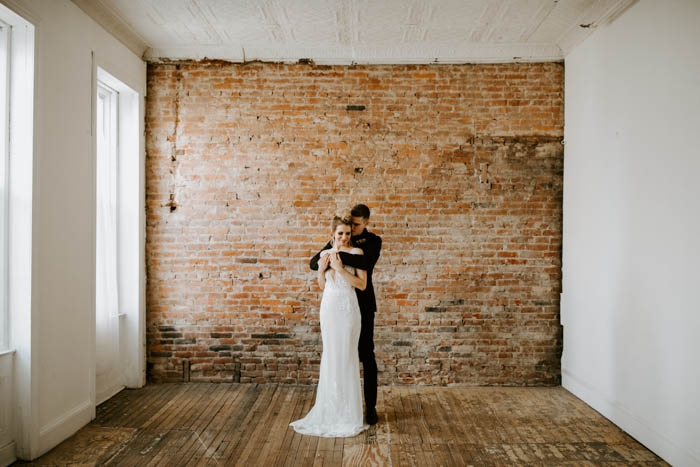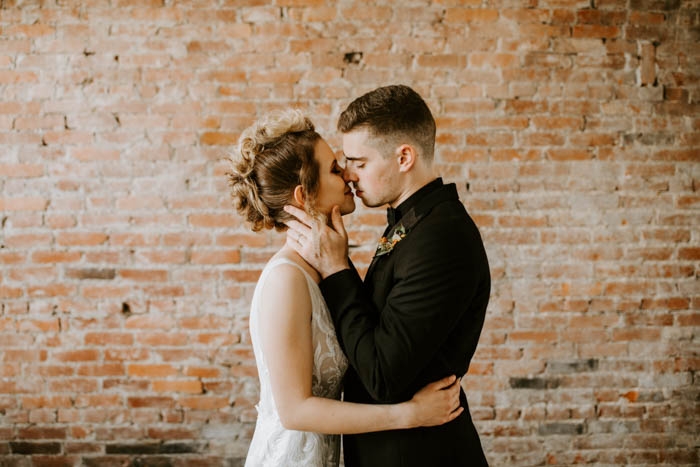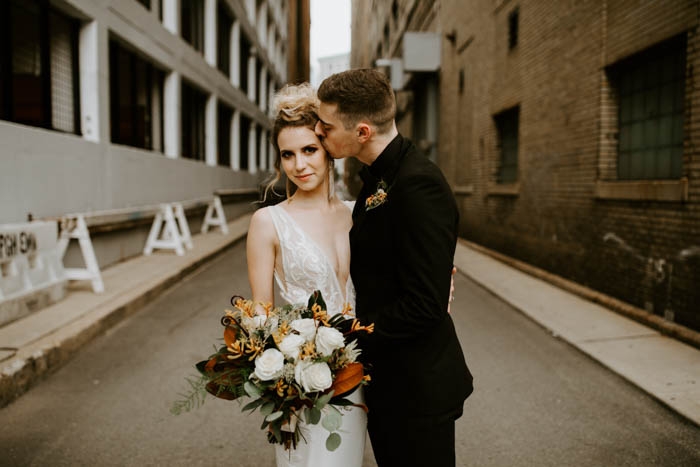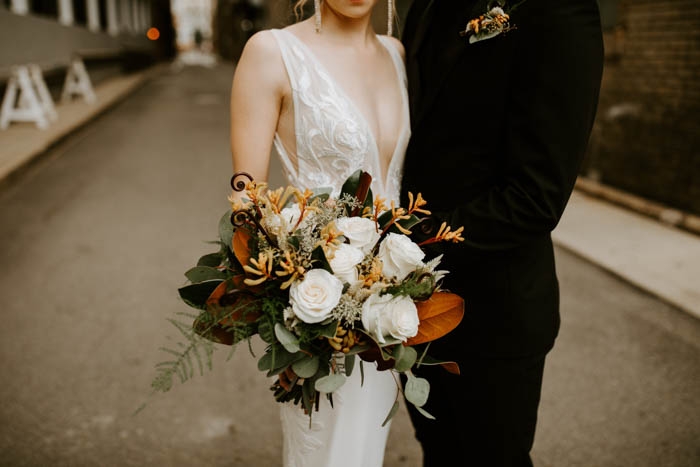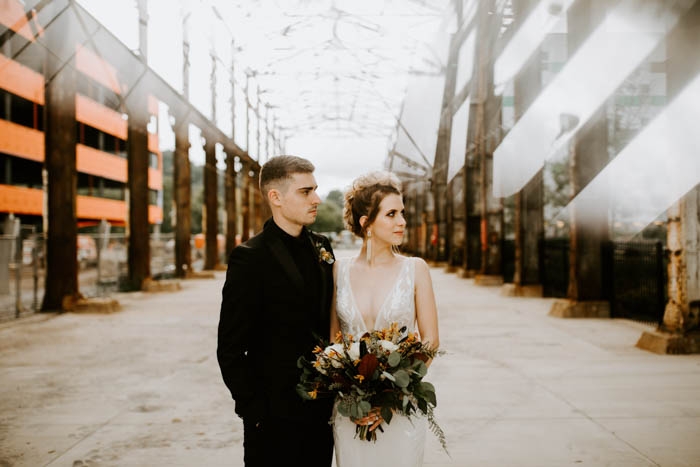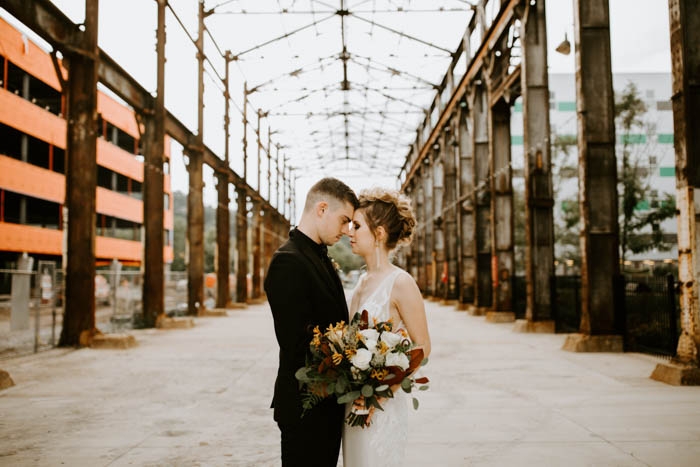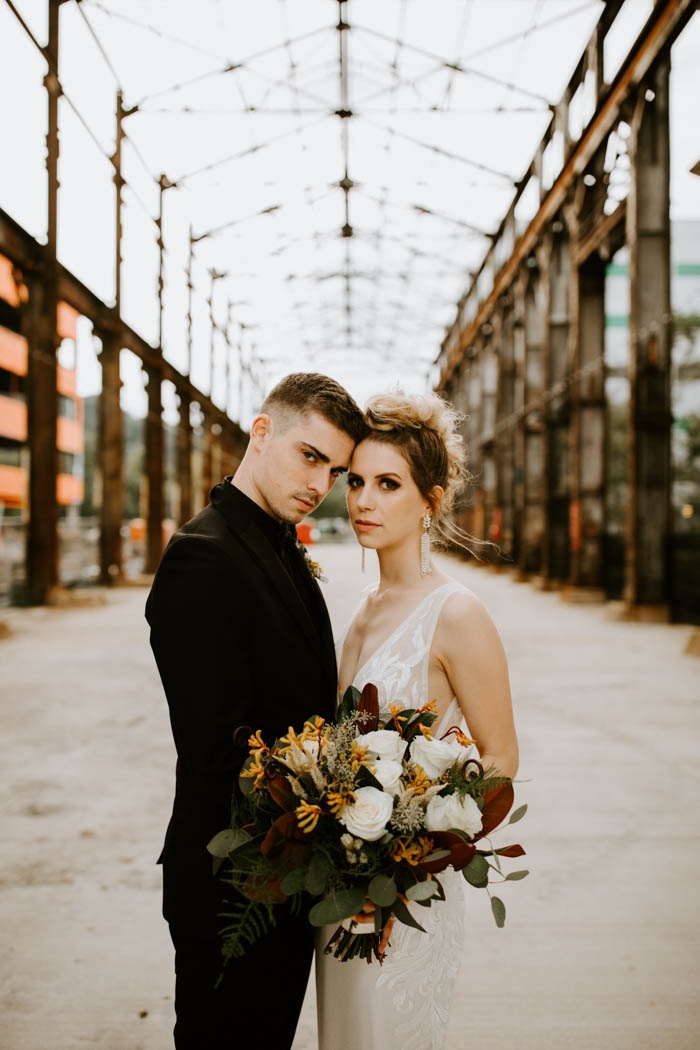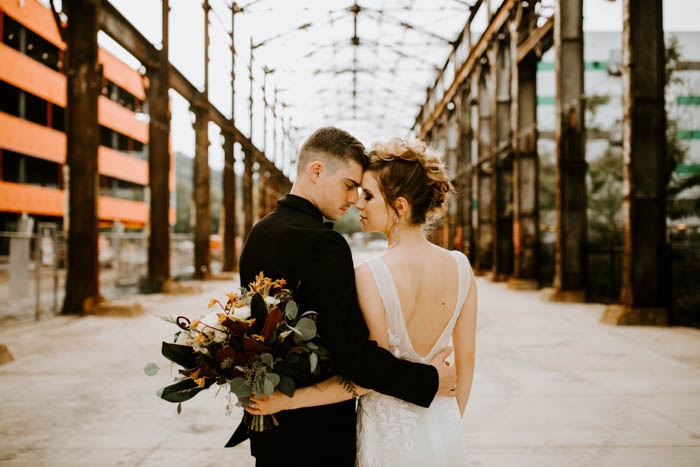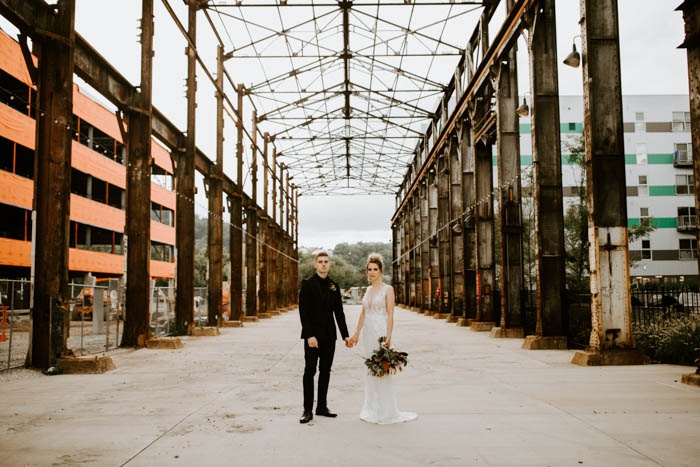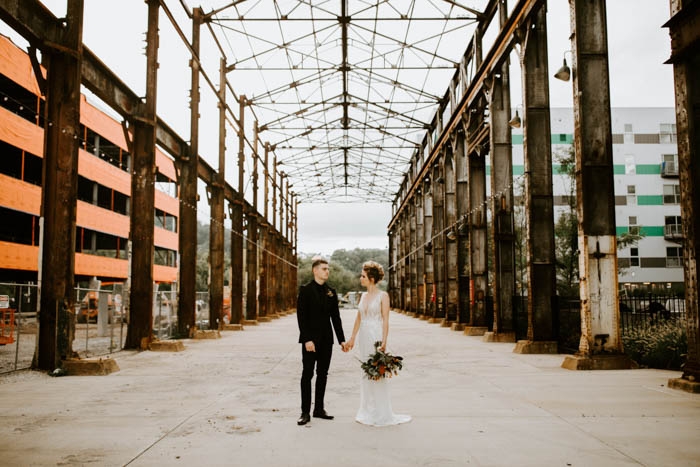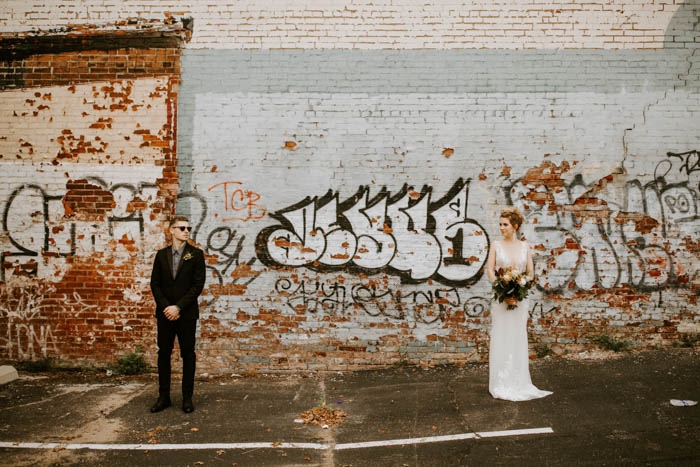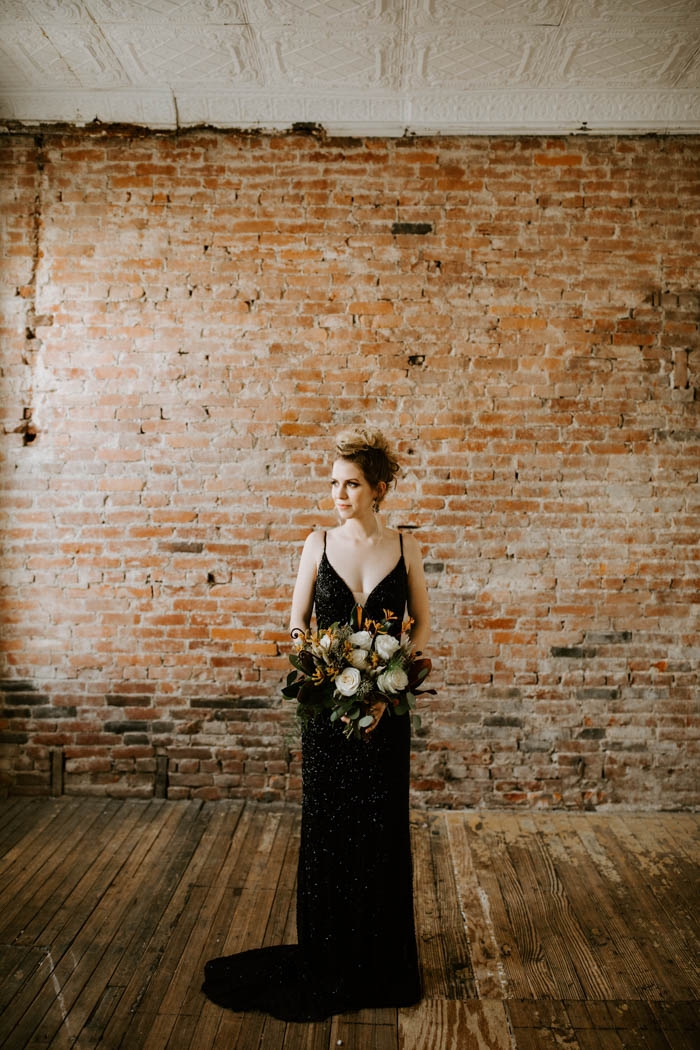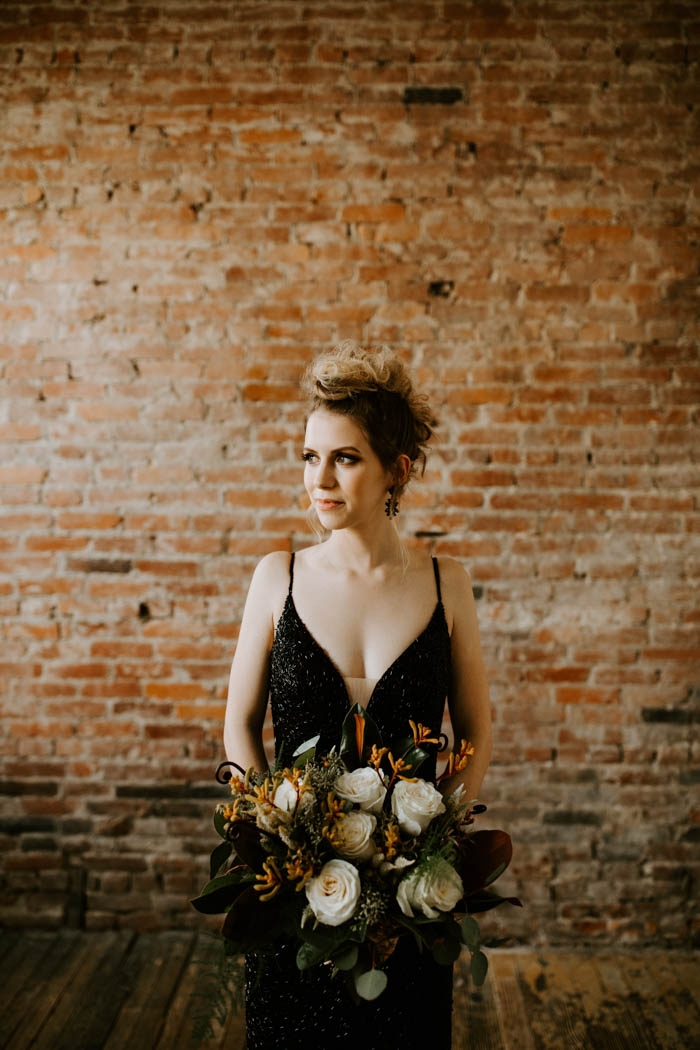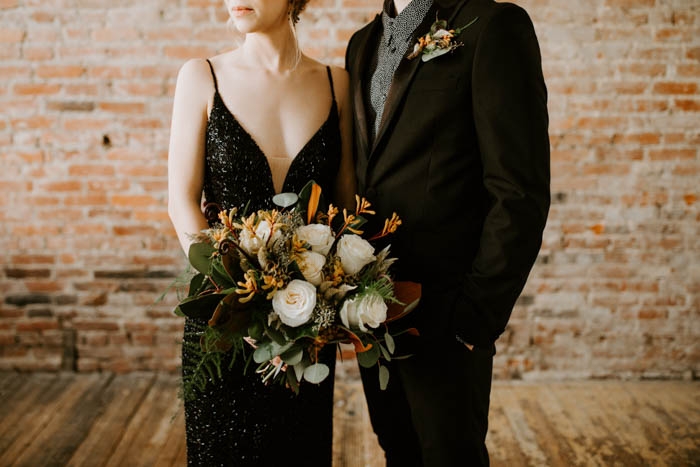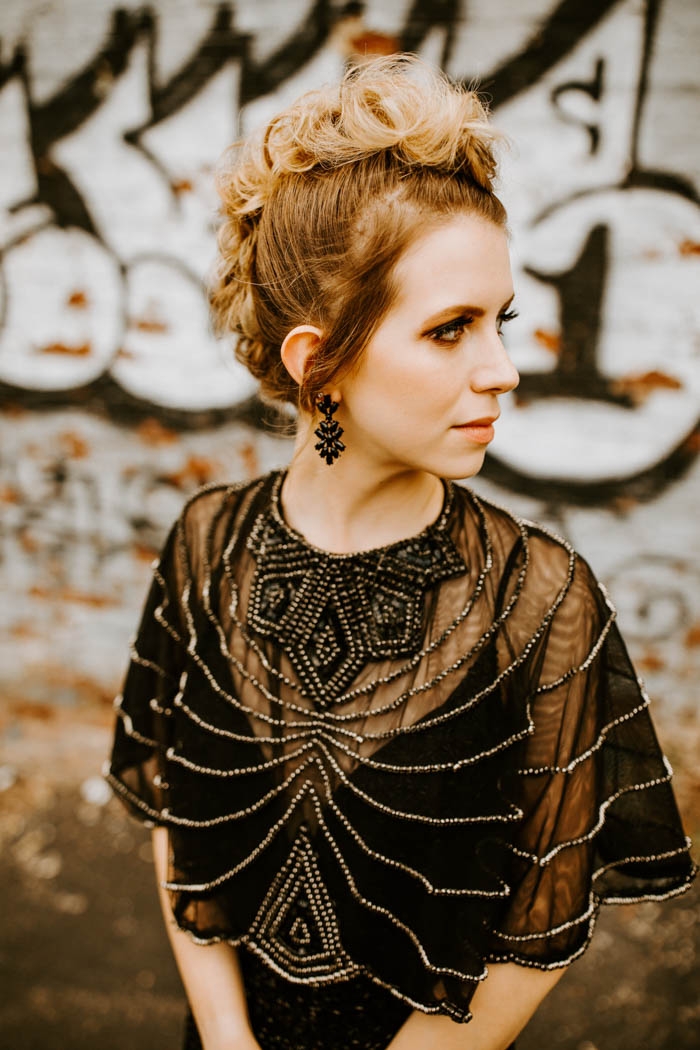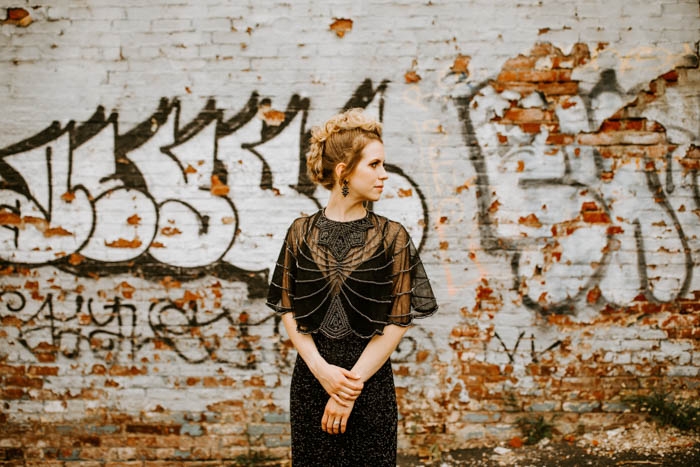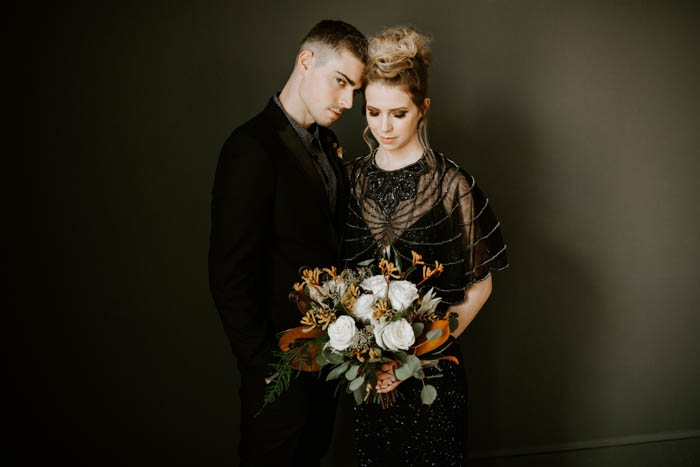 Vendors:
Photography: Lindsey Zern Photography

Hair: Hair by Kara Burnell
Make-up: Kristen Tatko
Florals: Community Flower Shop
Venue: Studio 415
Attire: One Enchanted Evening