Wedding stress. How do you deal with it? Yoga? Running? Chocolate? Ice cream? Late night martinis?
What about a website that simplifies the wedding planning process?
Wedding.com was created on the principle that couples should actually enjoy their wedding planning process – not stress-out about it.
Wedding.com makes it easy for couples to connect to the right wedding vendors. The innovative website uses a new wedding planning software that allows vendors to view brides profiles and submit them bids. Brides may connect with local wedding photographers, videographers, wedding reception venues, florists, DJ's and more. Tools such as a wedding website, wedding checklist and wedding budget helps brides to stay organized.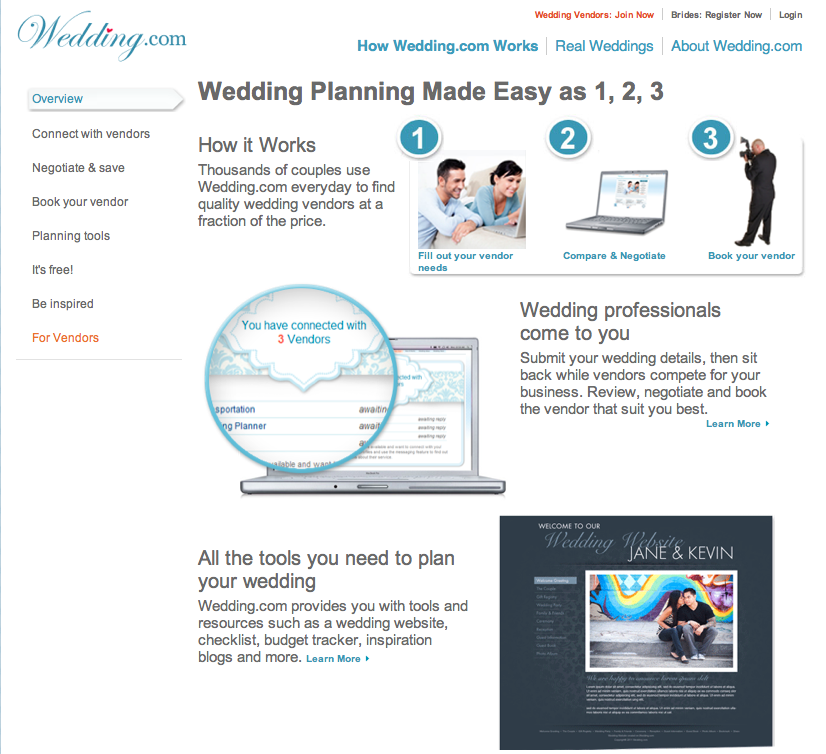 Founder Brett Reynolds got the idea for Wedding.com while he was planning his own wedding to his high school sweetheart of 15 years. On top of both of their 9-5 jobs, the process was time consuming and stressful; they both felt that there had to be a way to make the process easier.
"There is a strong need in the wedding industry for a platform that allows brides and vendors to directly connect and collaborate" says Reynolds. "By using our website, we are seeing brides save up to 40% on their special day by connecting with multiple wedding professionals."
For more info go to www.wedding.com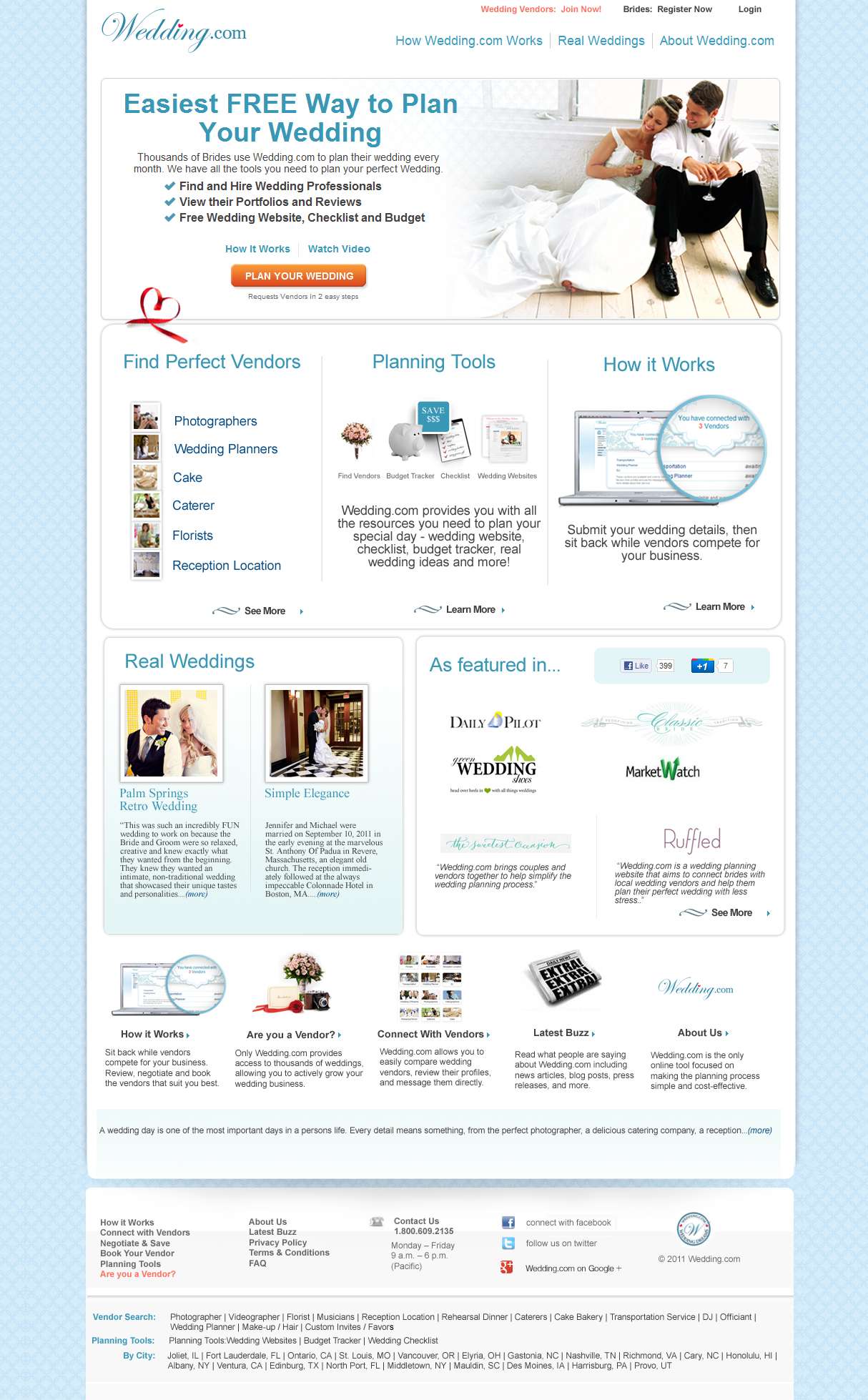 Sponsored Post.