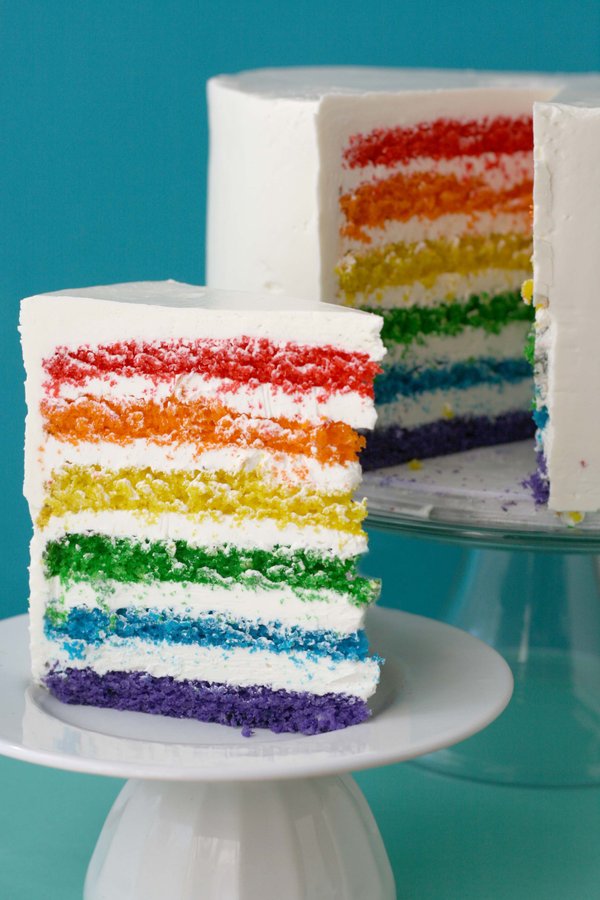 One day, I am going to make this.
Whisk Kid made this cake for her friend who was moving away. She baked six individual cakes and topped them with lemon flavored buttercream icing.
She writes:
… the most important aspect of this cake, the thing that makes it so her is the fact that it's frosted in white buttercream. Why? Because the smooth white exterior makes the cake look completely normal, but once you slice into it you realize… OH SNAP! THIS CAKE IS CRAZY!
And flippin' brilliant.
Happy Friday!
Found via Style Notes