After deciding that a traditional church wedding just wasn't for them, Charis and Aram decided to plan a cozy backyard wedding with their closest friends and family on May 5, 2012 (CINCO DE MARRIAGE!). Everything from a memorable tree ceremony and personalized vows to Cinco de Mayo piñata cookies made by the bride's best friend, made their unique celebration touching for everyone in attendance.
The very talented Katie Slater caught the day on film and was sweet enough to share her photos with us!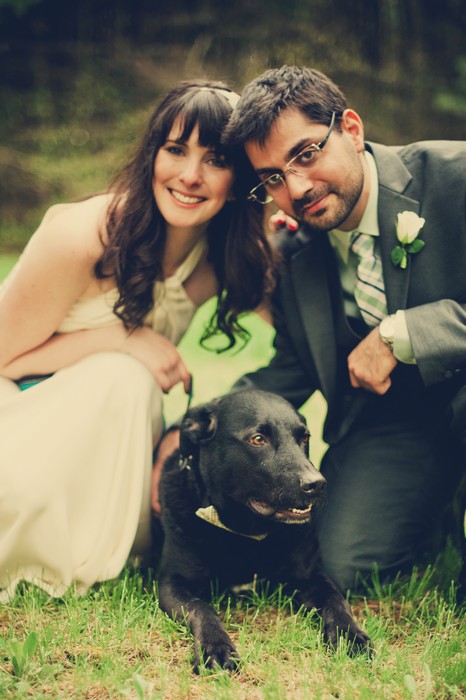 Charis, 29 & Aram, 31
Carlisle, MA & Cambridge, MA
Wedding Date: May 5, 2012 (Cinco de Marriage!)
Number of Guests: 23
Wedding Cost: Under $8,000
Wedding Ceremony Location: Bride's parents' backyard
Wedding Reception Location: Private dining room at Henrietta's Table at The Charles Hotel in Cambridge, MA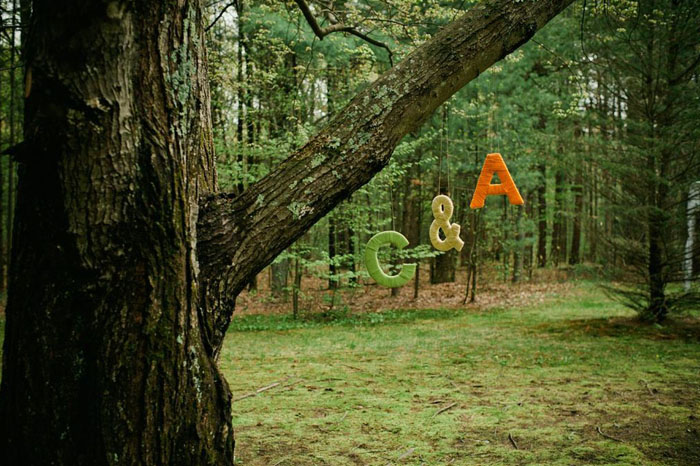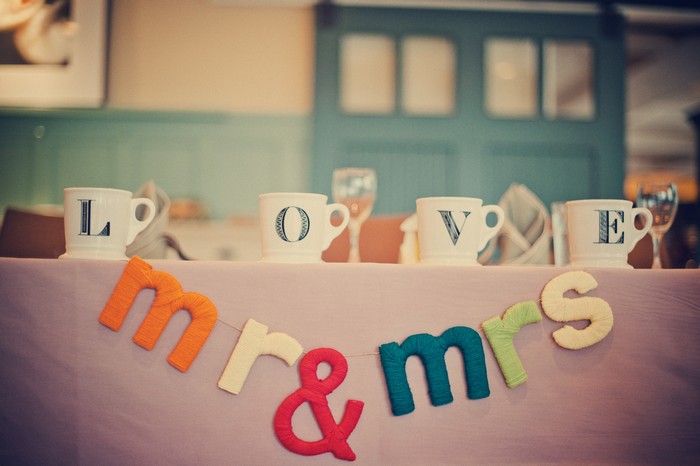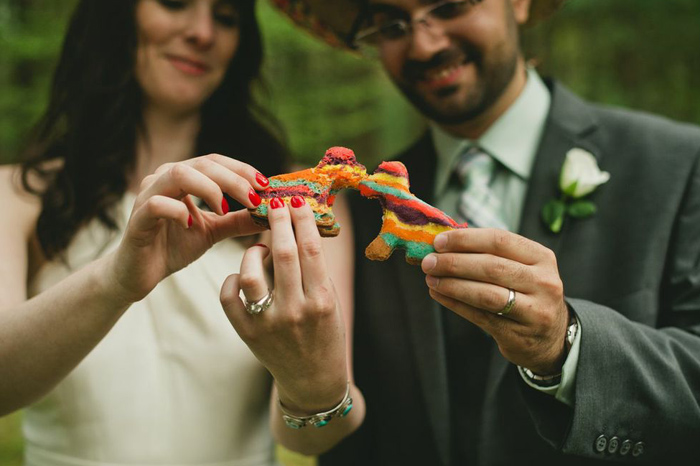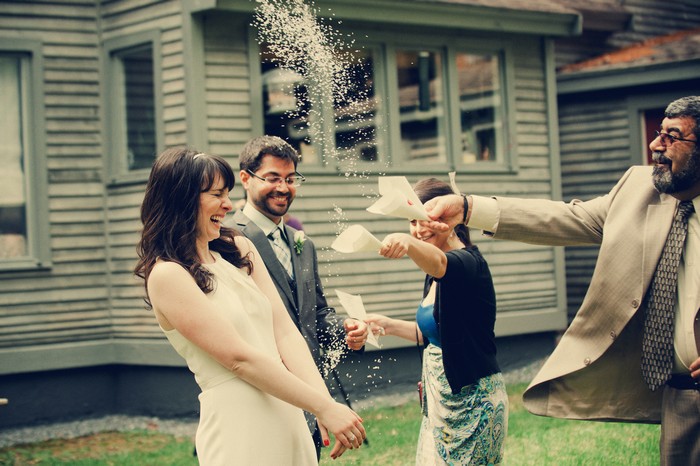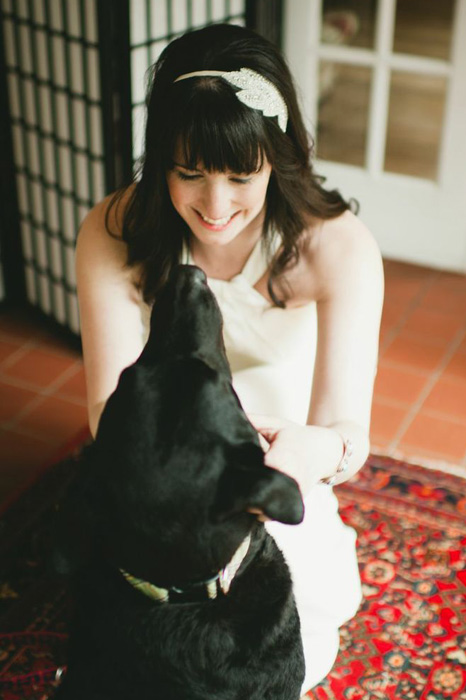 Why did you have an intimate wedding?
Even before we were engaged, we talked about how great it would be to have a small wedding ceremony and then a big BBQ at the end of the summer. So, after attempting to get excited about a giant traditional church wedding (that wasn't either of our styles), we decided to go with what we had wanted, which was a small wedding in my parents' backyard (Aram proposed to me on Christmas morning there, so it was extra special).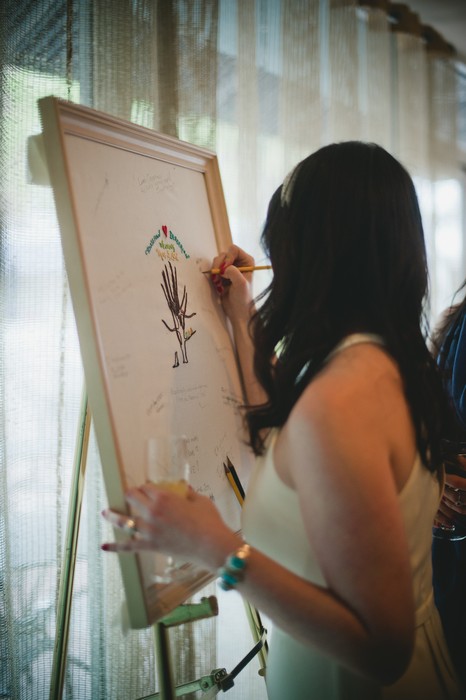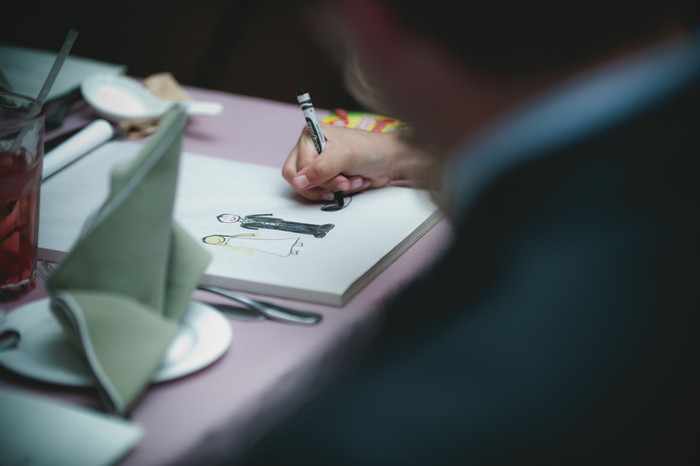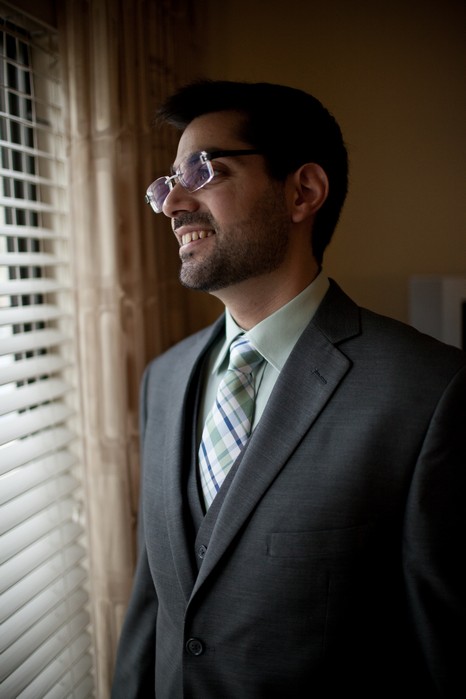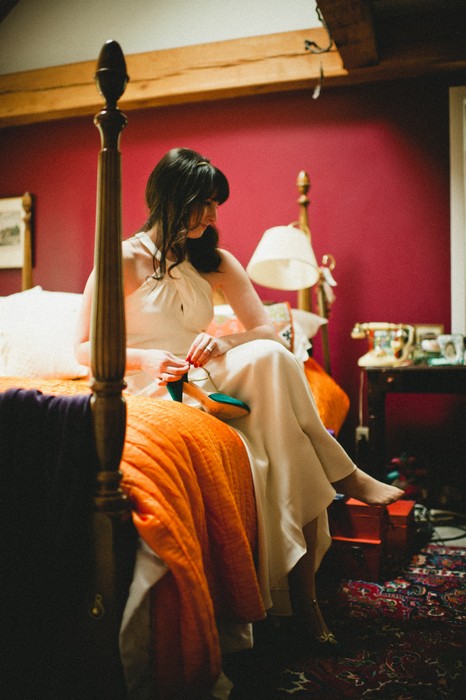 What are some the challenges that you faced planning an intimate wedding?
Our biggest challenge was totally our fault and avoidable. We had started planning a big wedding (150+ people), and had booked the church and started sharing the wedding date with our families. This made it sort of complicated when we changed our mind and had to explain to everyone why we changed our minds.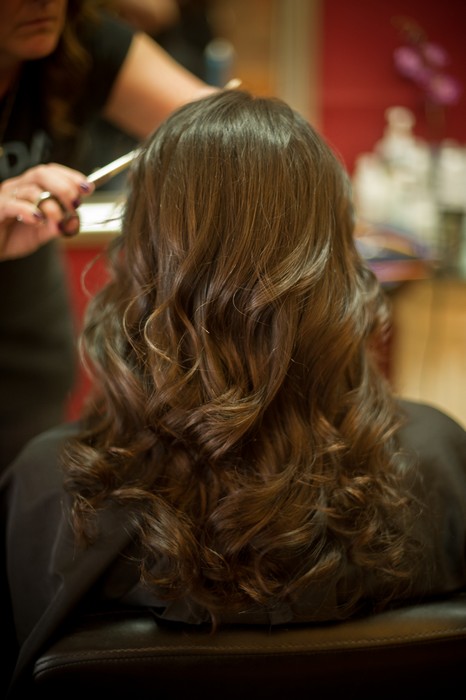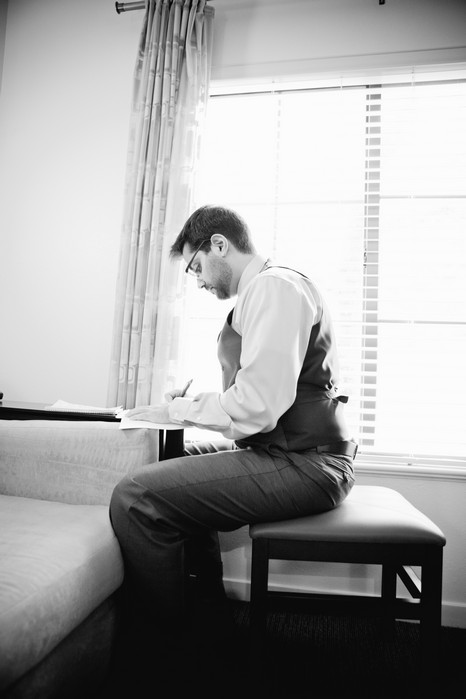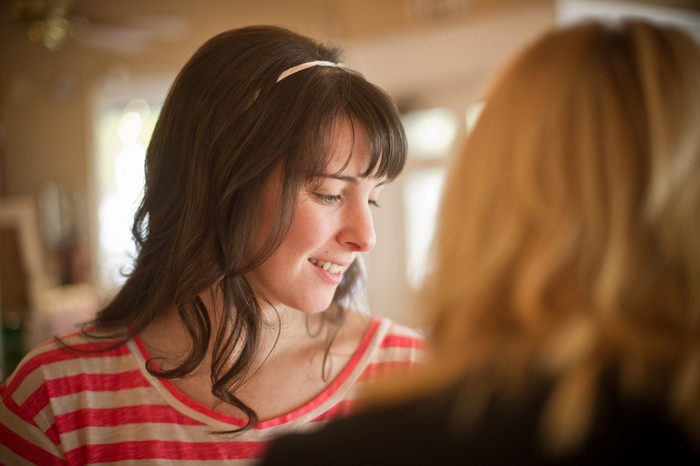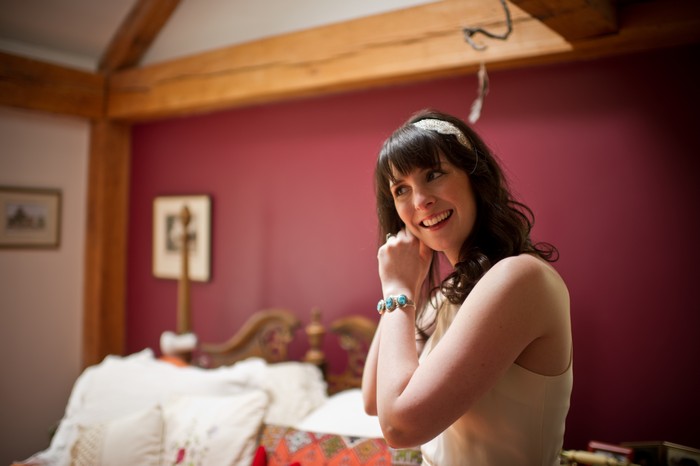 Was it difficult to pare down the guest list?
We had some trouble deciding how intimate the wedding would be (10 guests vs. 25) but once we decided, we knew we had to be definitive about who we would invite so that family/friends who were not invited would understand. For example, I don't have any aunts/uncles who would have been able to make it, so I invited by 6 best friends (who are practically like sisters to me) but did not include their significant others because that would make it hard to explain to other friends/family why we weren't inviting them (the girls and their partners were totally understanding, especially since we were having a big BBQ with everyone later in the summer).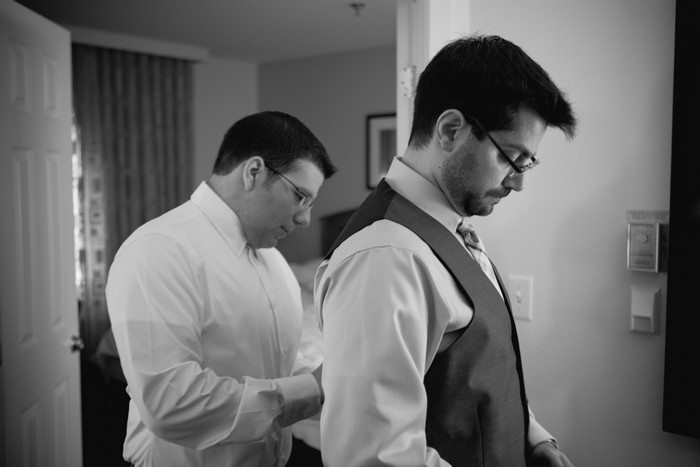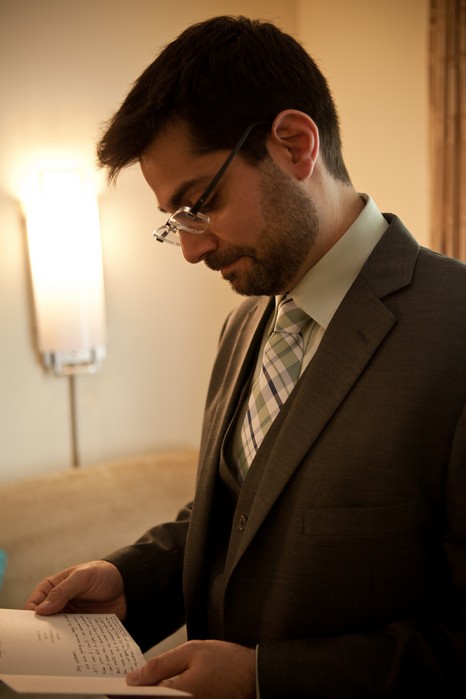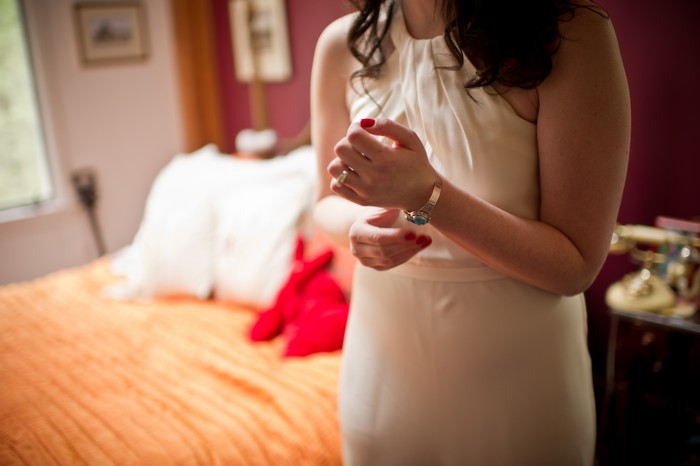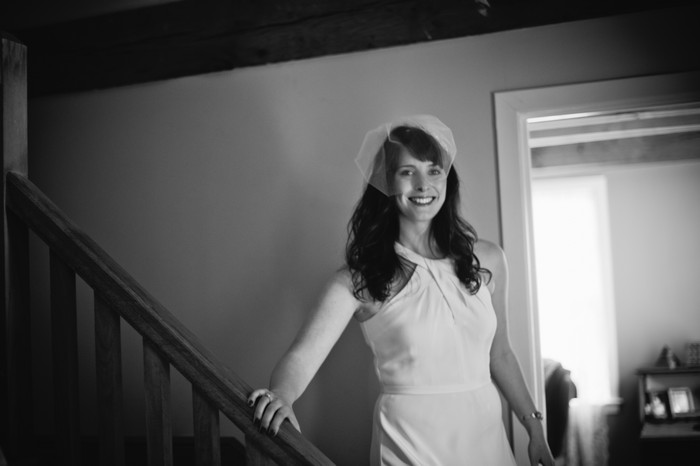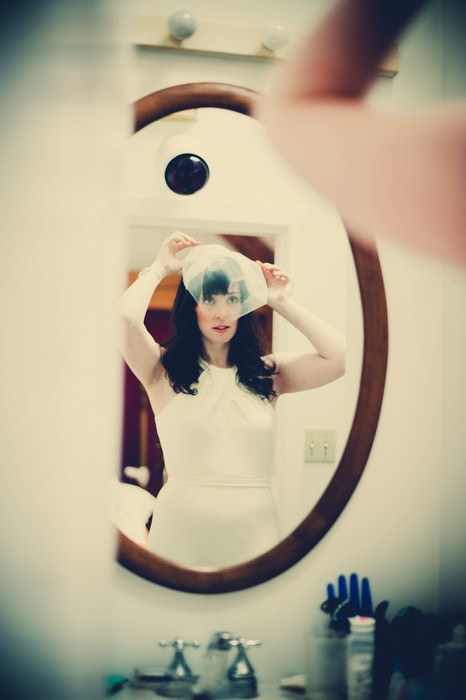 Did you have any 'issues' with the small guest list from friends and family? If so, how did you address them?
I think some of our family was hurt because we a) didn't have a traditional Armenian wedding, and b) we weren't able to include everyone. But we made sure to talk with anyone who had questions about what we were doing openly and honestly, and for the most part everyone accepted what we were doing. You can't make everyone happy no matter what you do, and at the end of the day we had our dream wedding! And honestly, all of our friends were totally understanding and on board. In fact, a lot of our friends told us after the fact that they couldn't picture us doing the ceremony any other way.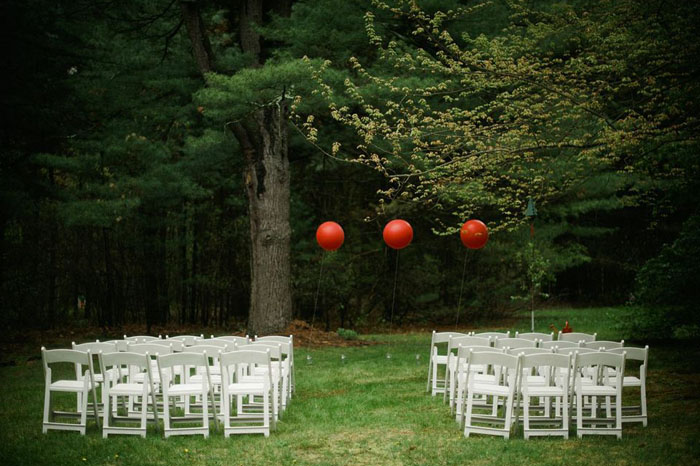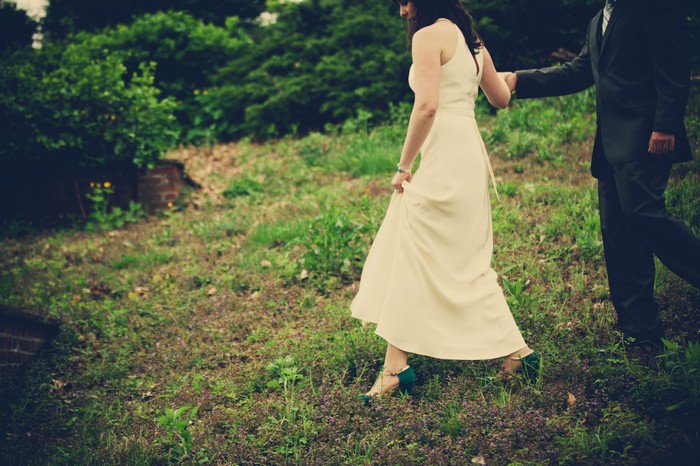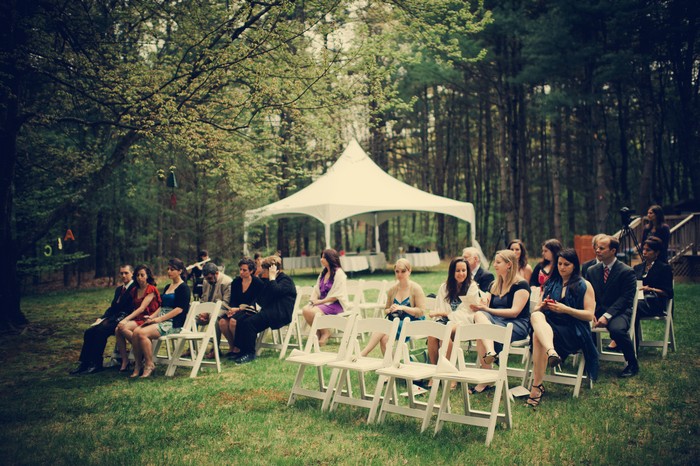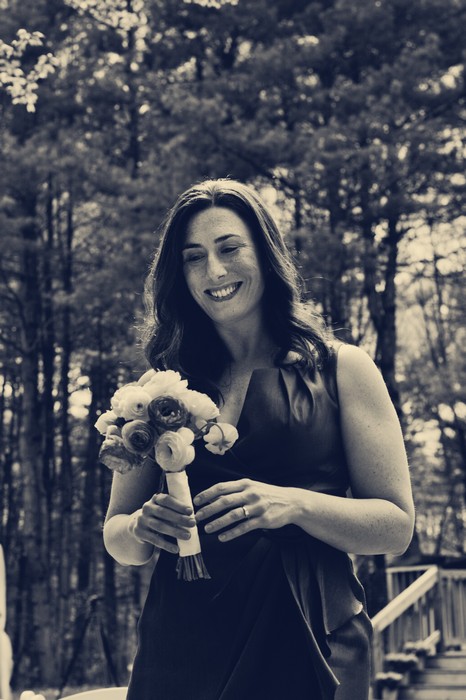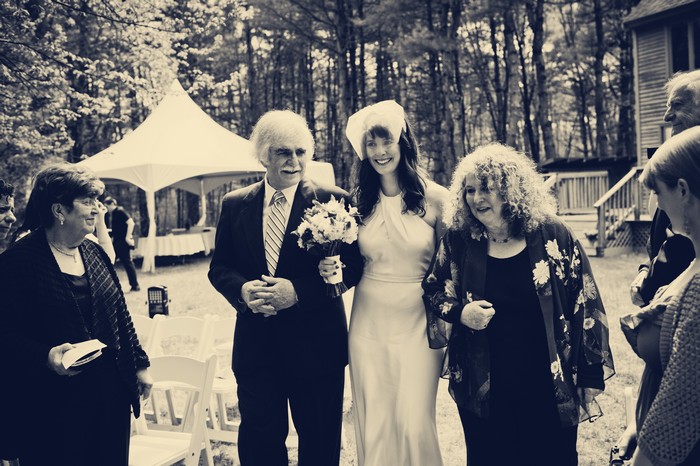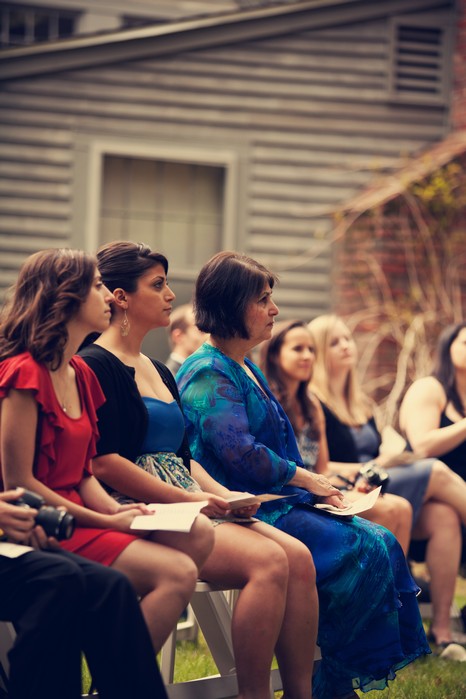 What were the highlights of the ceremony?
I loved that the sun came out right as the ceremony started. The vows were also very special. In the traditional Armenian wedding, the vows are said to the priest, but it was important to us both to say our vows to each other, so we wrote our own and it was great. I love looking back at the pictures from our vows because Aram was cracking me up throughout his. We also did a tree ceremony where our parents watered a tree that we had planted that morning, which was really cool. It's fun to see it in my parents' yard whenever we visit. Also, right before the ceremony, I snuck into the downstairs bathroom of my parents's house so that my just-about-to-be-hubby wouldn't see me right before with my veil on. I was checking to make sure my veil was on securely in the mirror and just had this flash of getting ready for school every morning and checking my hair in that mirror before running out the door – it was this really surreal and cool moment 🙂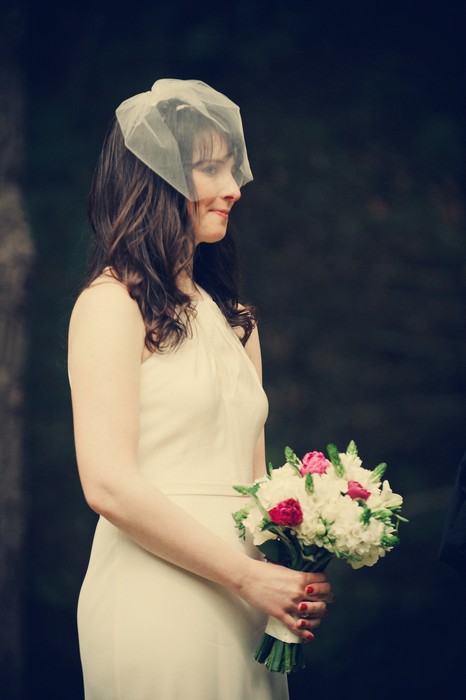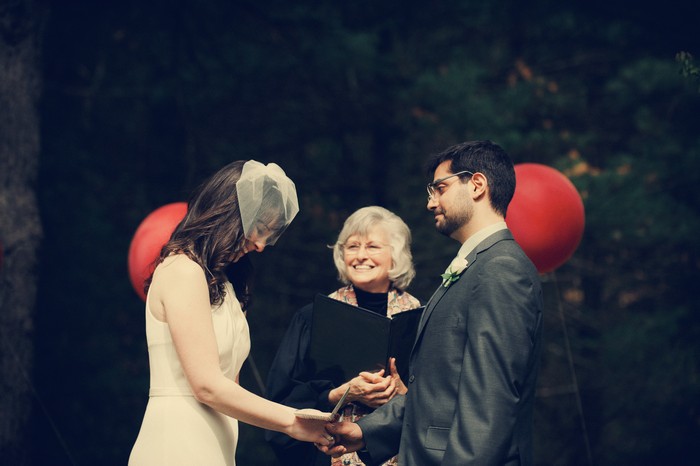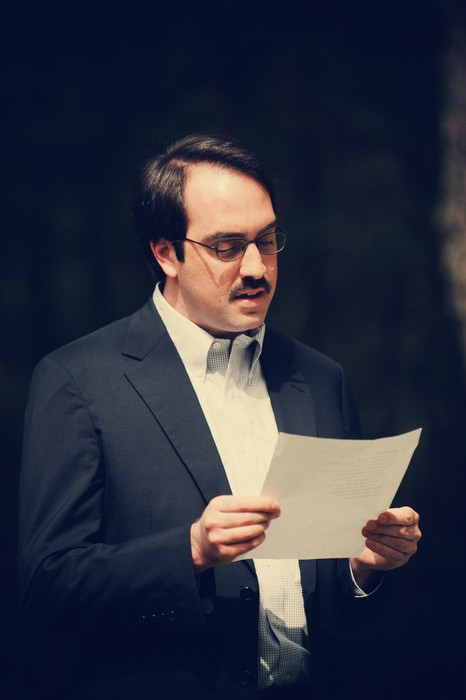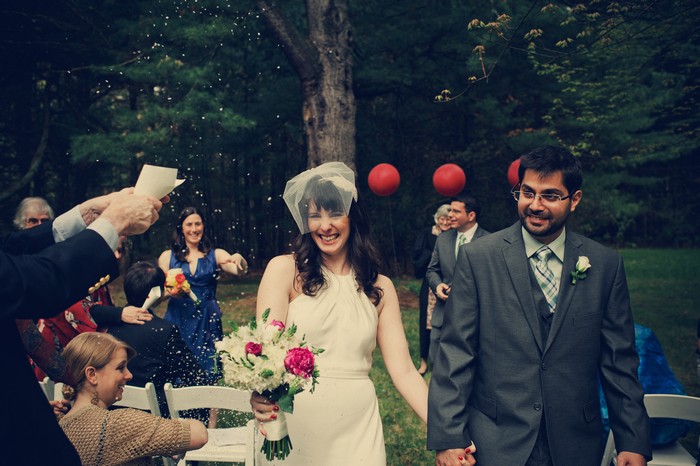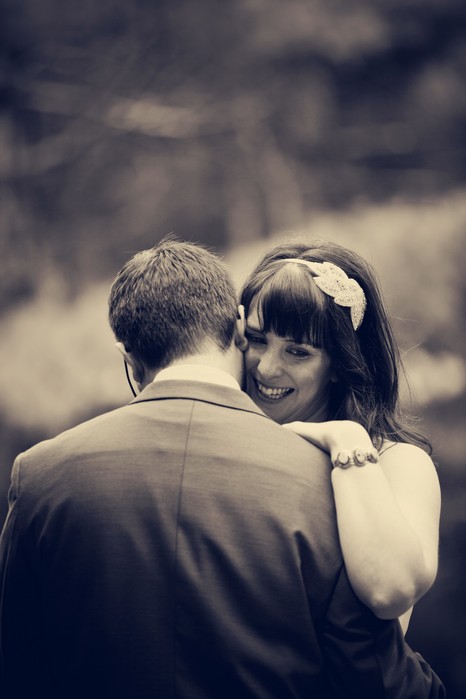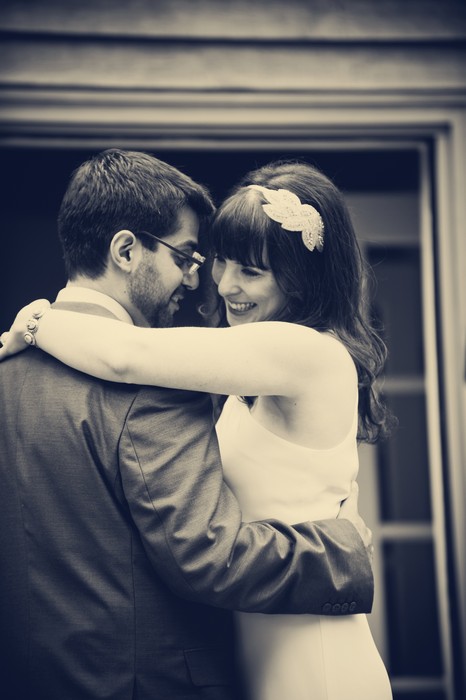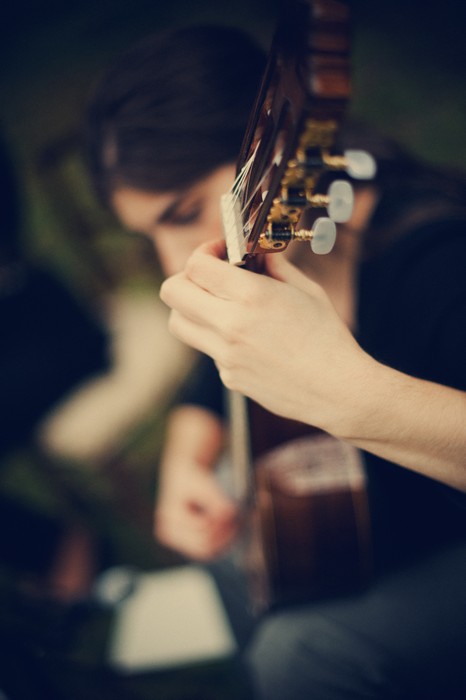 What were the highlights of the reception?
I loved that we were able to really talk with everyone who was with us that day. We got to spend a significant amount of time with everyone there. My very favorite part was towards the end of the night (during dessert), we asked that everyone at the table tell us their favorite part of the day, so we sat for about 45 minutes, everyone taking a turn to say what there favorite part of the day was. It was so cool to hear everyone's different (and very thoughtful) answers. There's no way we would have been able to do that at a larger reception. It was so special, I loved that it was a big conversation that everyone was a part of.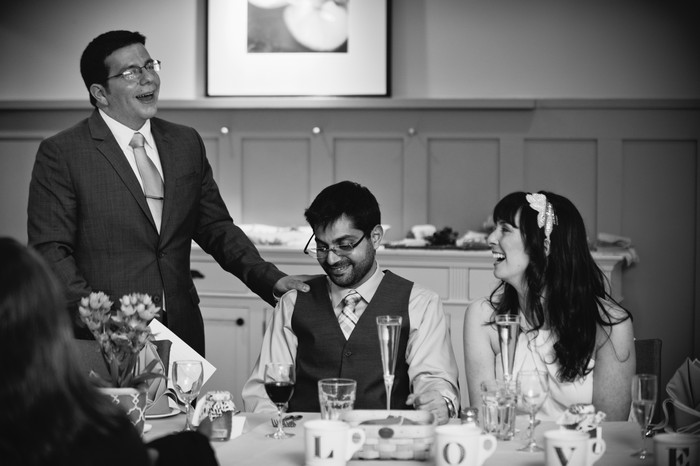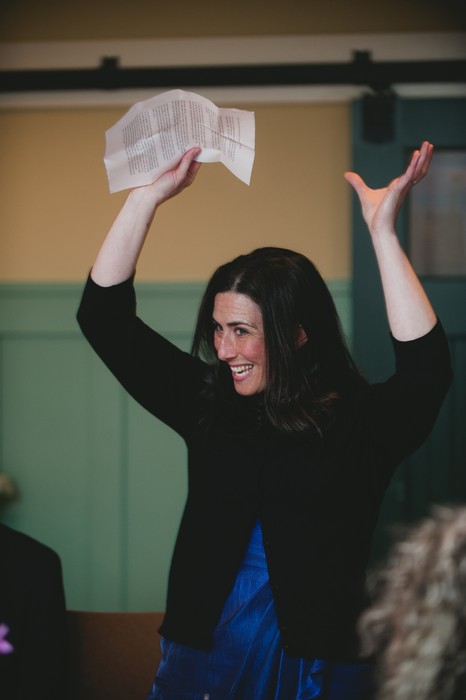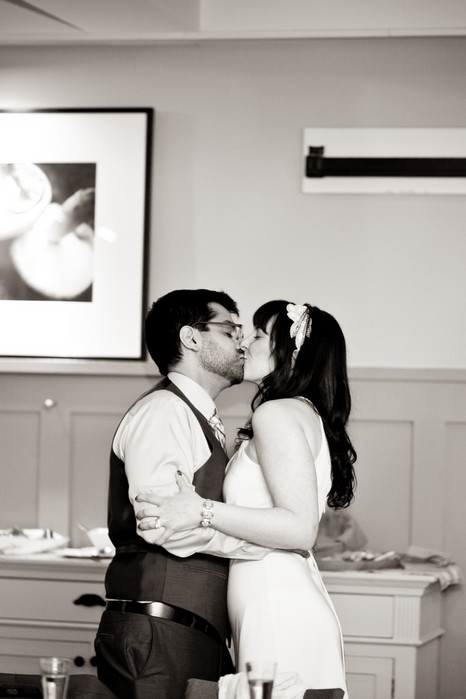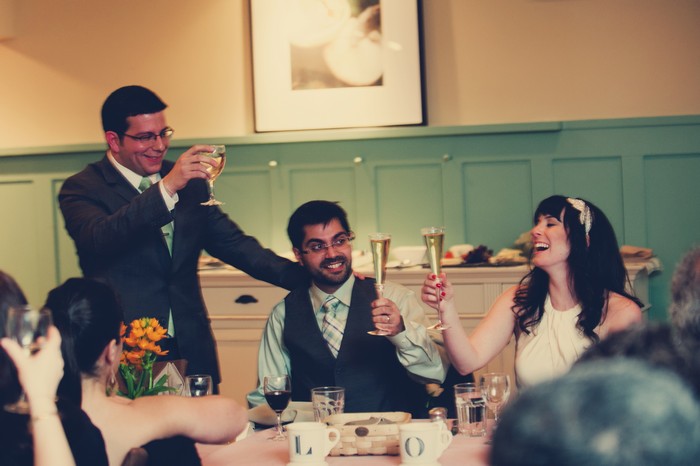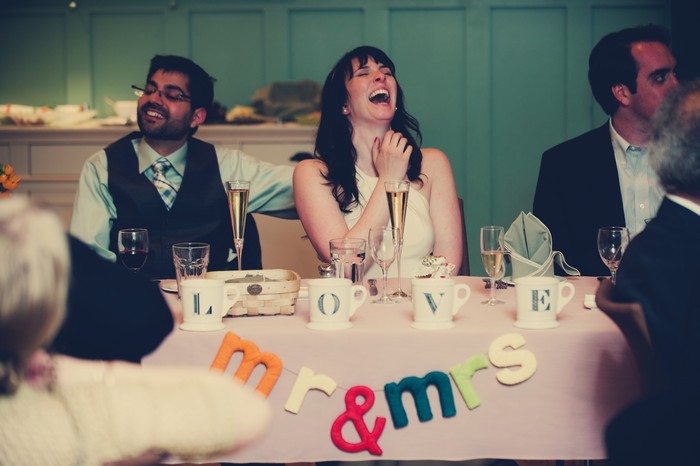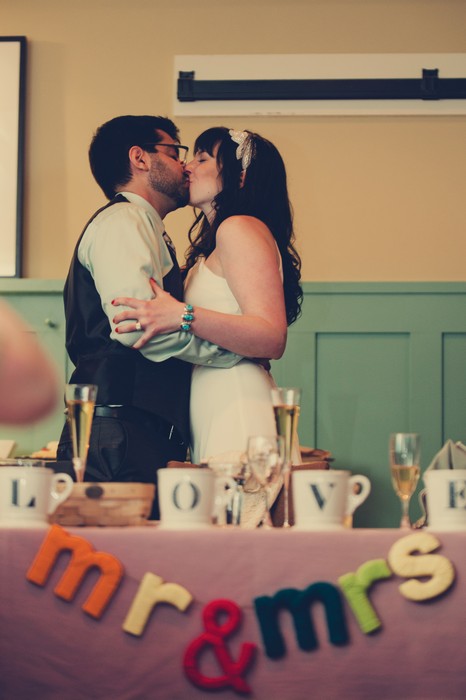 What was the best thing about having an intimate wedding?
The best part was that we both got to enjoy each other's company all day and that we just got to relax and celebrate the day with a small group of people. I loved that we just sort of got to go with the flow all day because we didn't have an insane schedule. Don't get me wrong, we had a timeline, and a lot of stuff to get ready ahead of time, but it was less stressful because everything was on a smaller scale. Once we got to our first look, everything felt effortless. It also didn't hurt that our amazing photographer, Katie Slater, made us feel so comfortable all day long, she went above and beyond the call of duty by just being in our corner all day. As we were getting ready inside to head out, I was standing in the foyer of the house (while everyone else was out by the deck) and Katie took me aside and said "Ok, I'm going to head outside, but I'll see you in a minute!" Something about that was really comforting.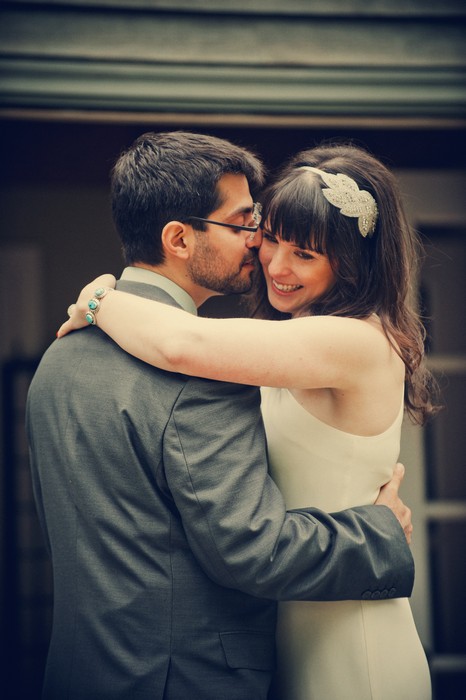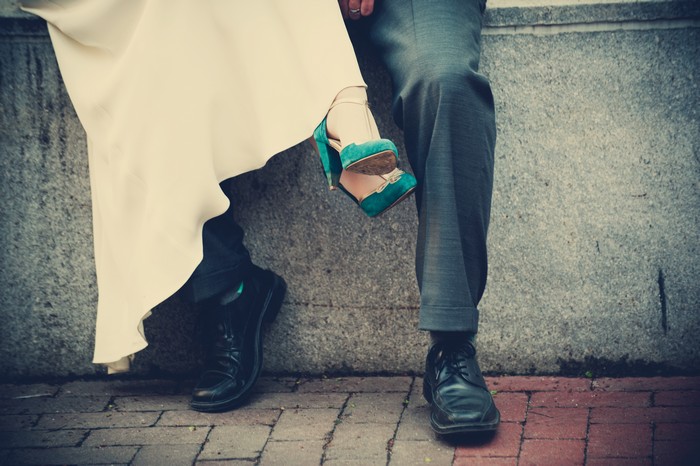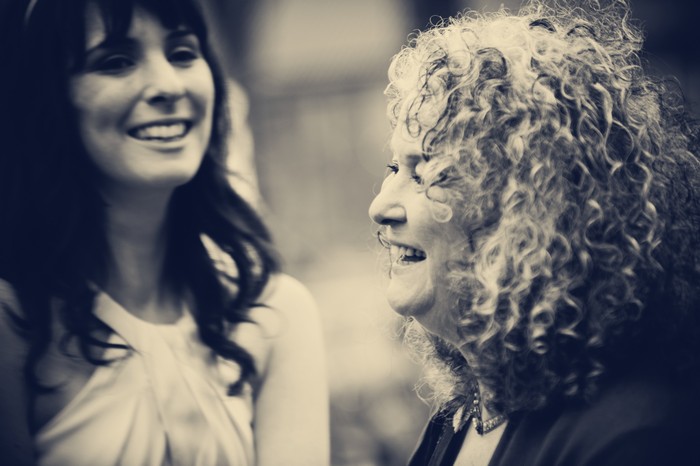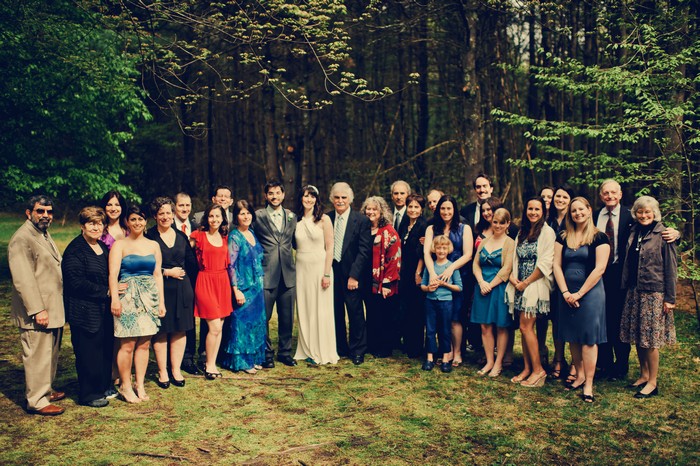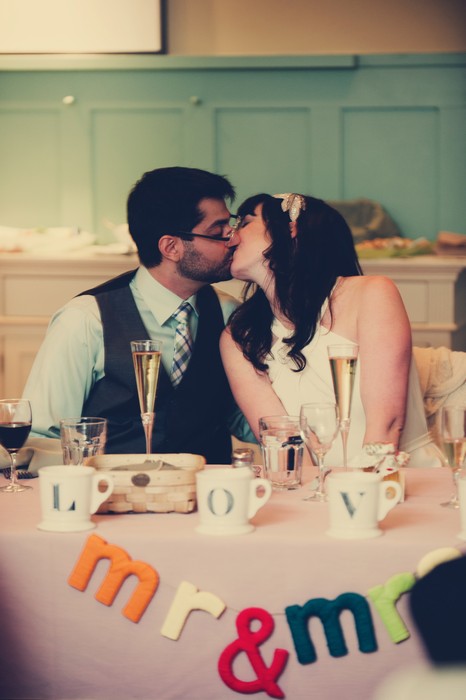 What advice do you have for couples who are considering an intimate wedding?
Make sure you have a timeline for the day of. I think a lot of time with a small DIY wedding, the bride (and/or groom) ends up putting most of the day together, and that's fine leading up to your big day, but you need to be organized enough that you don't need to worry about what's happening on the day of. Have a friend or family member (or hire someone) act as your "manager" for the day. We gave all our payments/tips to our best man, and asked one of the girls to be in charge of certain tasks so we wouldn't have to deal with them (for example, dropping off our decorations at the restaurant that morning with a little map of how we wanted everything set up, and telling everyone to bring the chairs over from the ceremony to the tent right after the ceremony for our little cocktail/snack hour). People want to help, so let them!!! Also, most importantly, create the day you want to have and don't let other people convince you to stray from what you know you want your wedding day to be.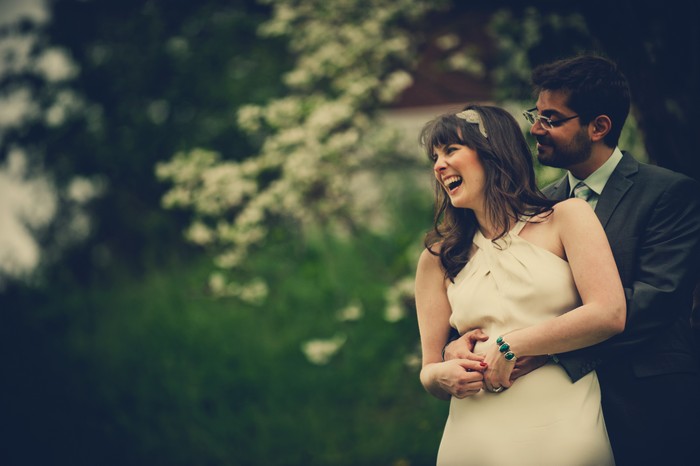 Vendors:
Photography: Katie Slater  for Carla Ten Eyck
Videographers: Oxford Media Films
Tent/Tables/Chairs: Newton Tents
Hair/Makeup: Organix Spa & Salon, Bedford, MA
Wedding Dress: J.Crew (purchased new with tags off ebay)
Bride's shoes: Seychelles
Headband: Etsy, DesignsbyMES
Veil: Etsy, MarisolAparicio
Groom's suit: Men's Warehouse
Groom's, best man's and father-of-the-bride's ties: Nautica from Macy's
Flowers: Trader Joe's & Whole Foods (purchased the day before)
First look location: The Old North Bridge, Concord, MA
Reception venue: Henrietta's Table, Cambridge, MA
Ceremony music: We hired two college students from a music school to play acoustic guitar and flute during the ceremony:
Ceremony procession: Here, There, Everywhere, the Beatles;
Tree Ceremony: Just Breathe, Pearl Jam;
Procession after ceremony: Just Like Heaven, The Cure
Music for reception: We compiled all our favorite songs for a big ipod mix