When you come from a large extended family, it's easy to fall into a hole of seemingly endless wedding expenses, which is what Kristin and Christopher wanted to avoid.
"Once we decided on a small wedding, we had to make the tough call on limits—if we can't invite all the aunts, we can't invite one aunt. If we aren't going to invite all the cousins—'all' meaning a ton—we can't invite a few," says Kristin.
The result was an intimate celebration of 55 in the city the transplant couple called home –  Los Angeles.
"Chris is from Michigan and I am from Georgia, but our entire life together and a large portion of our close friends were in Los Angeles," explains the bride. "By having a wedding so far from both of our families, we felt it more appropriate to have a small wedding than to create the expectation for so many people to travel across the country."
Both the ceremony and reception were held in the Carondelet House, a gorgeous property that was built to resemble an Italian villa with urban flair. Architectural details such as exposed brick, beam ceilings, and enchanting chandeliers gave off an industrial elegance vibe that came out striking in the photographs snapped by Chicago-based photographer Ryan Cosens.
And when it came to the planning, Kristin stripped it down to the basics: good food, good friends and family, and love. "We cried at the lovely toasts, stuffed our faces with food and cake, and danced the night away."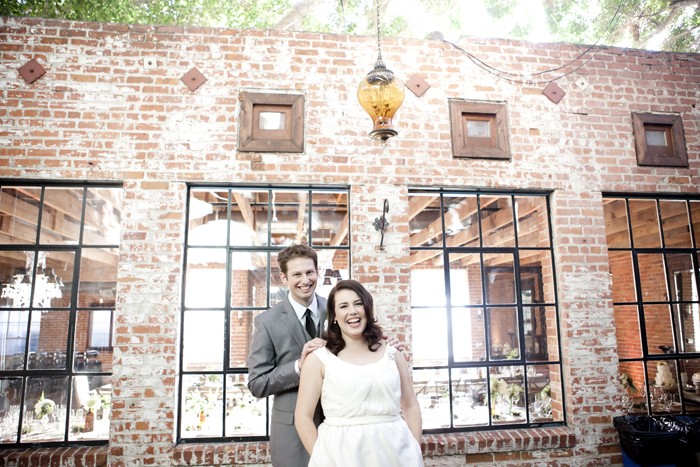 Kristin, 29 & Christopher, 30
Los Angeles, California
Wedding Date: November 4, 2012
Number of Guests: 55
Wedding Ceremony Location: Carondelet House, Los Angeles
Wedding Reception Location: Carondelet House, Los Angeles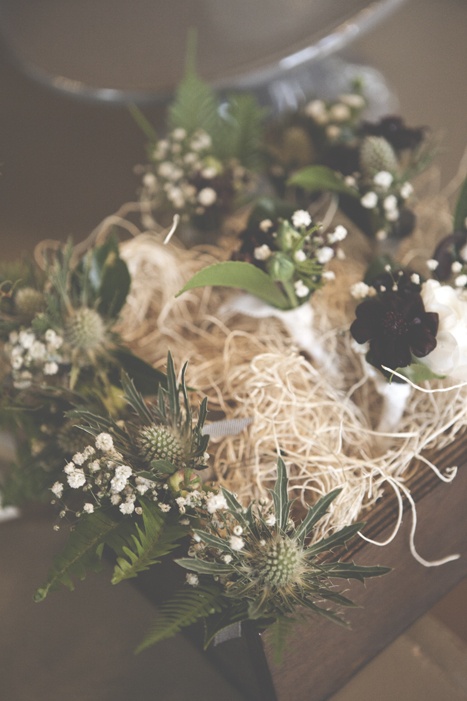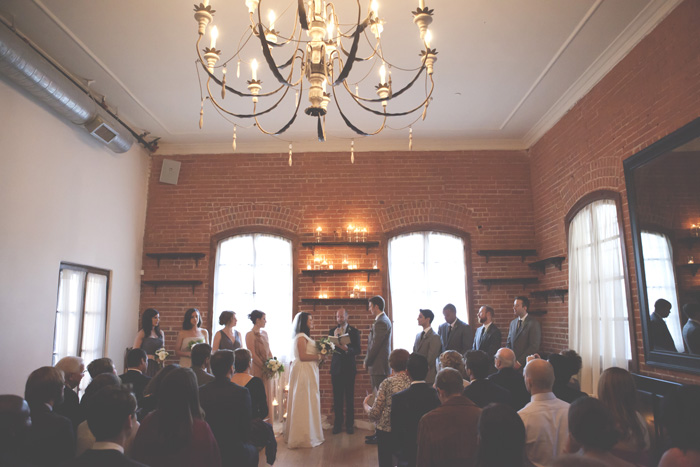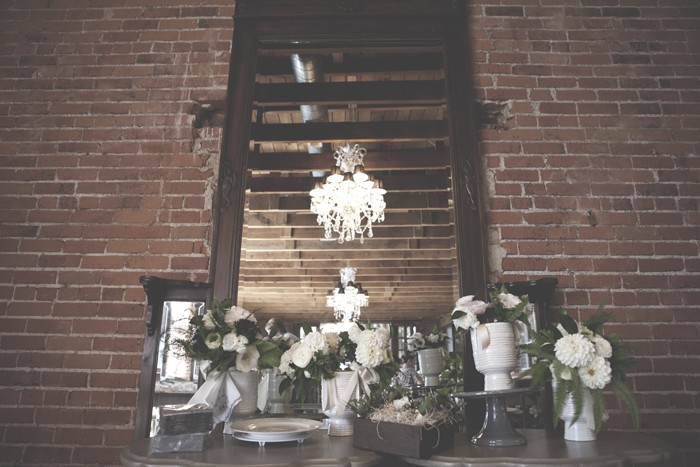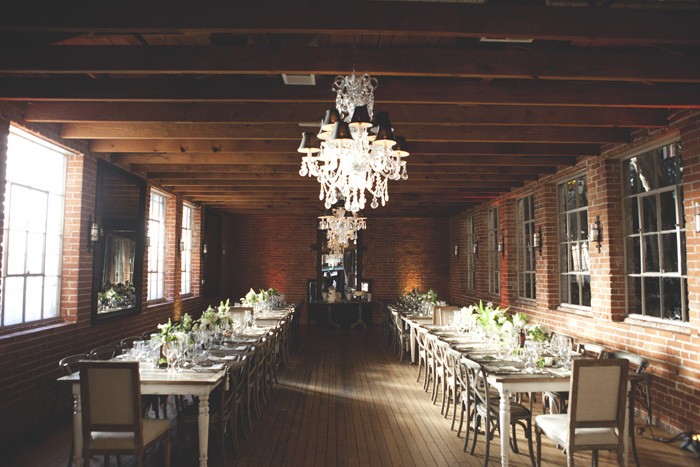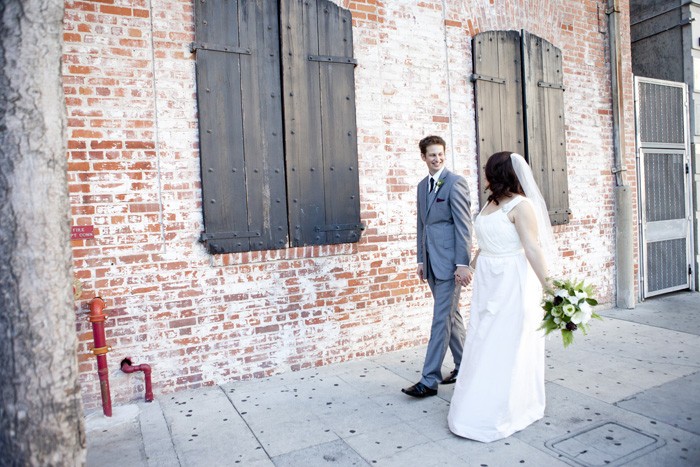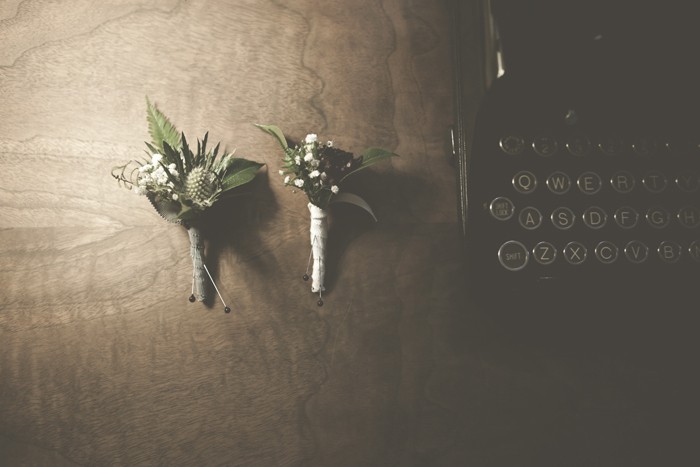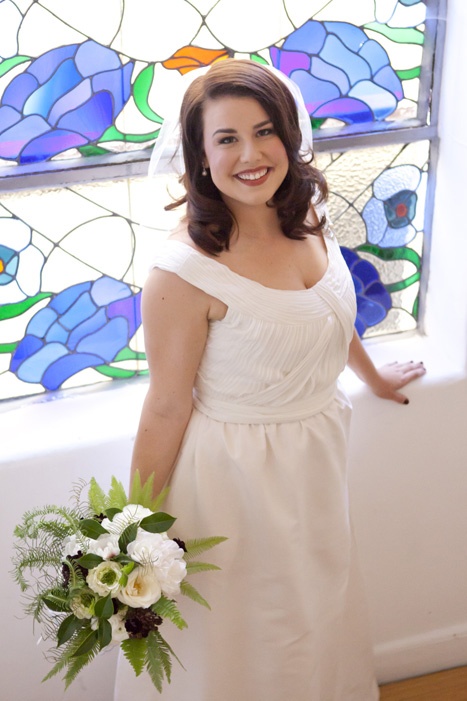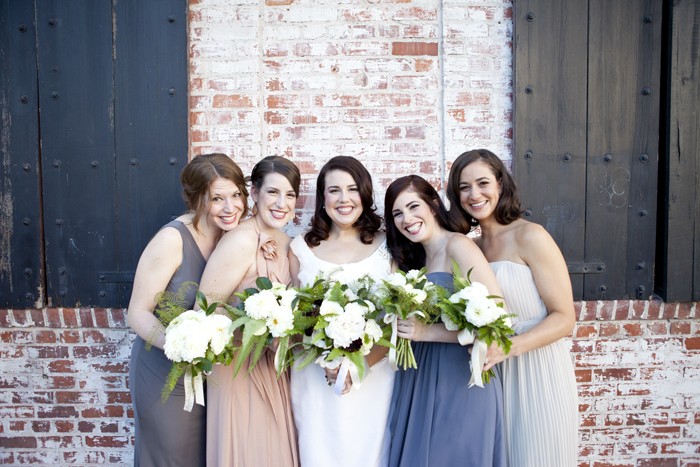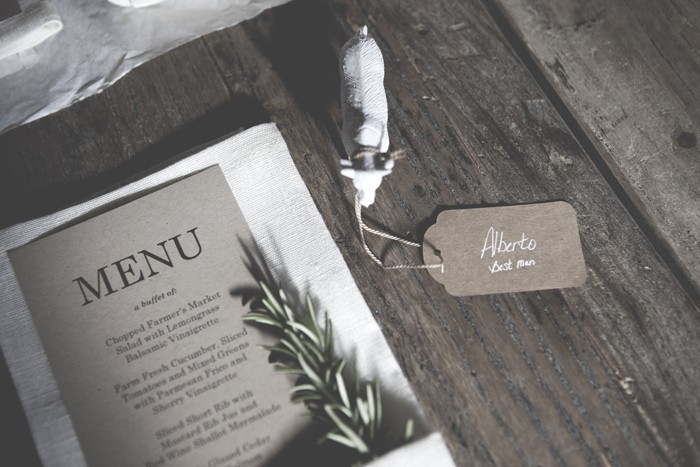 Why did you have an intimate wedding?
For practical reasons, it's obviously the easiest way to control the outrageous costs that come with planning a wedding. Guest lists and costs can get out of hand so quickly—even with wonderful intentions—so deciding on an intimate celebration early on allowed us the freedom to focus on what was important to us, as opposed to constantly crunching numbers.
For personal reasons, we wanted to be able to spend time with each and every one of our guests, and for everyone in attendance to be an important part of our lives. We felt like the wedding was not only for celebrating our relationship, but for celebrating the people who have supported us along the way.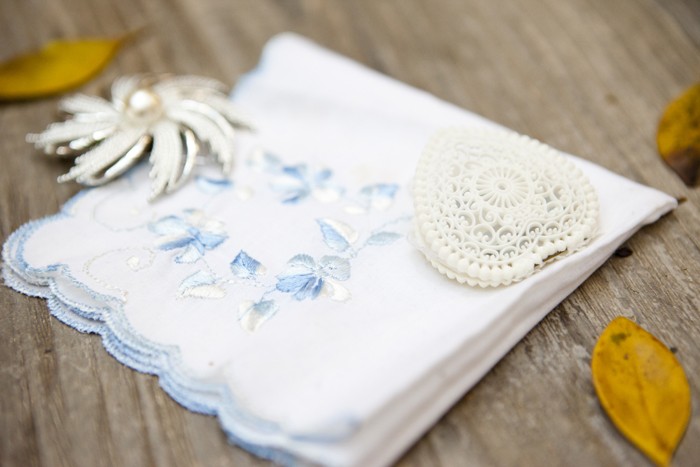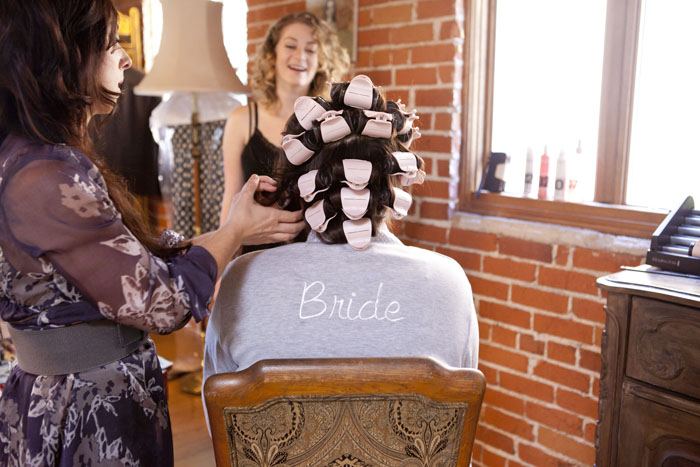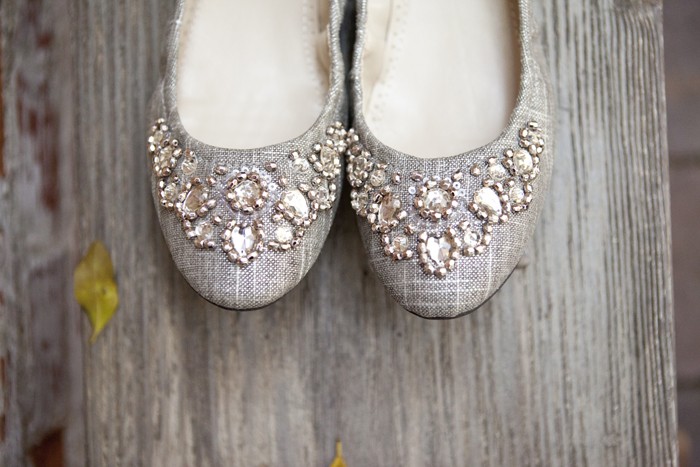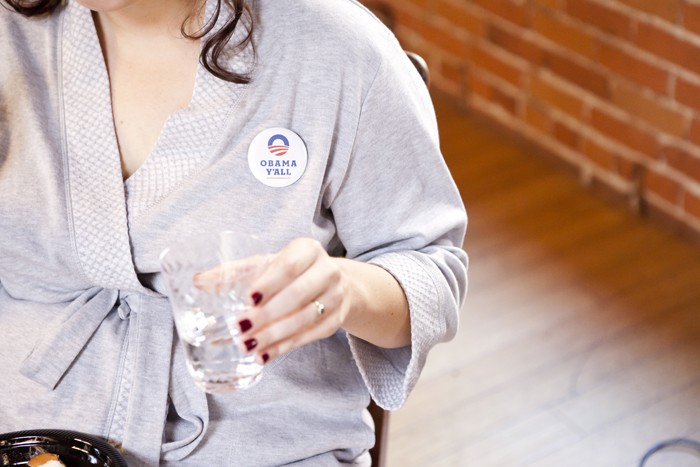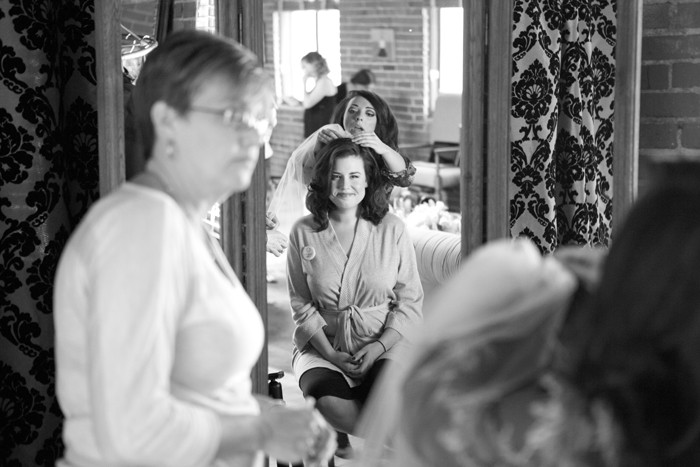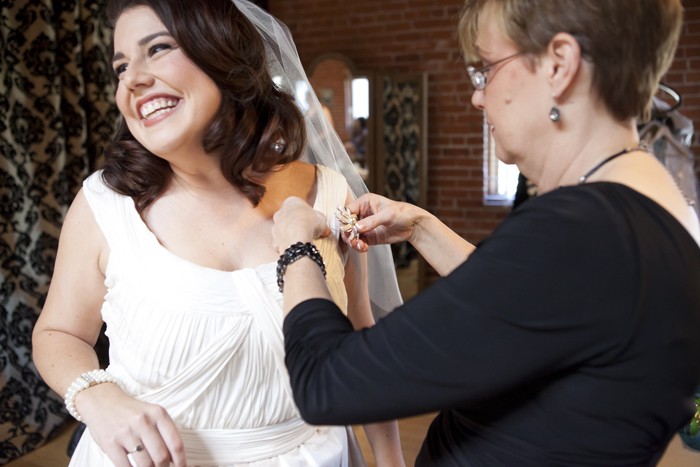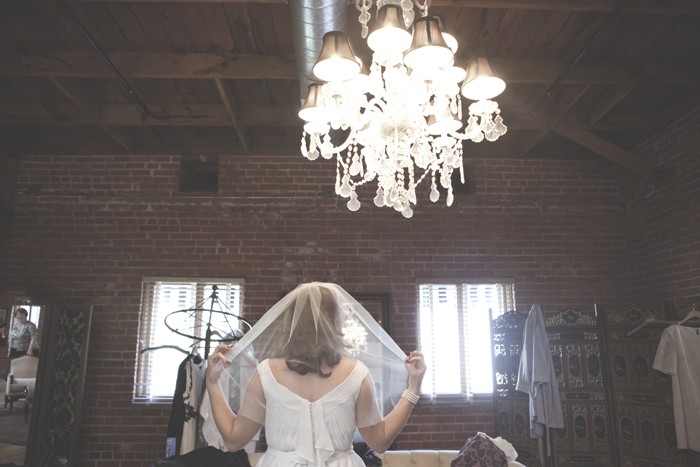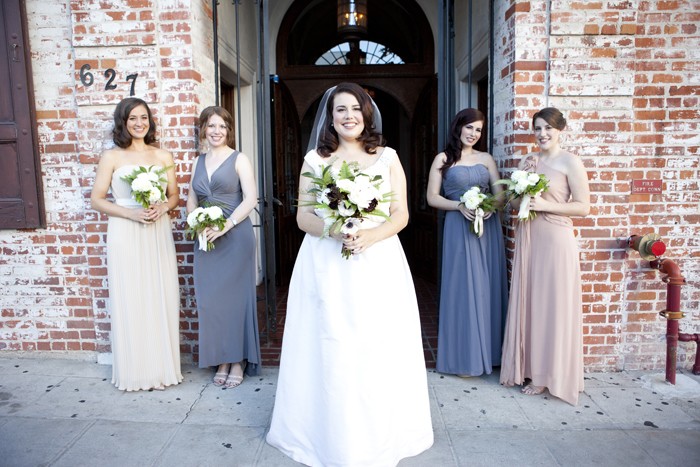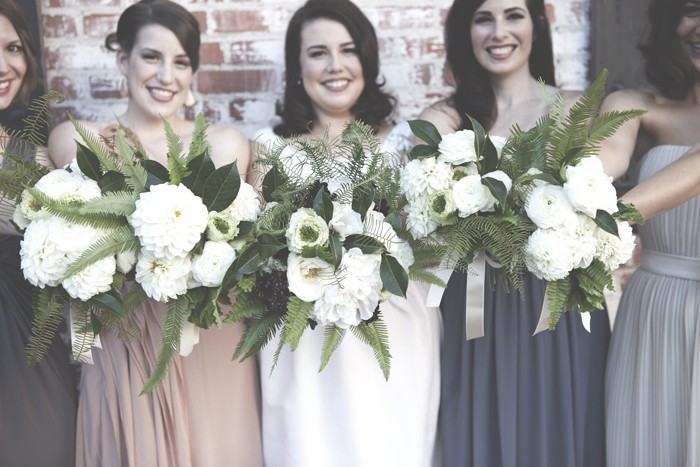 What are some the challenges that you faced planning an intimate wedding?
We both come from large extended families filled with many wonderful, supportive people who naturally wanted to be part of our wedding day. Once our parents understood our wishes and were on board, they were the best resource to talk to our family members about the direction we were going. They were our "Intimate Wedding Ambassadors" on the home front.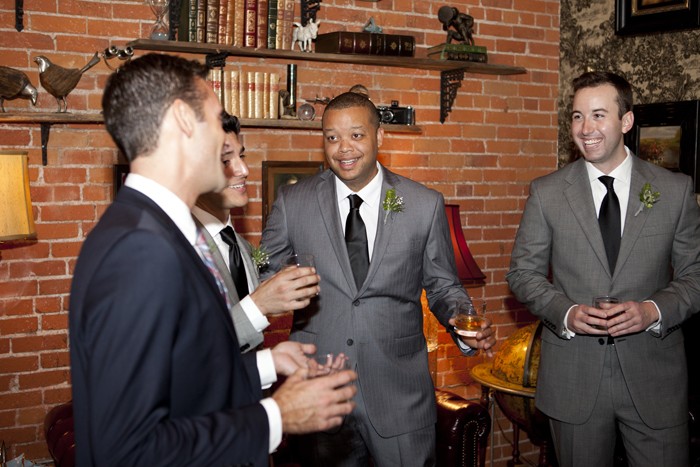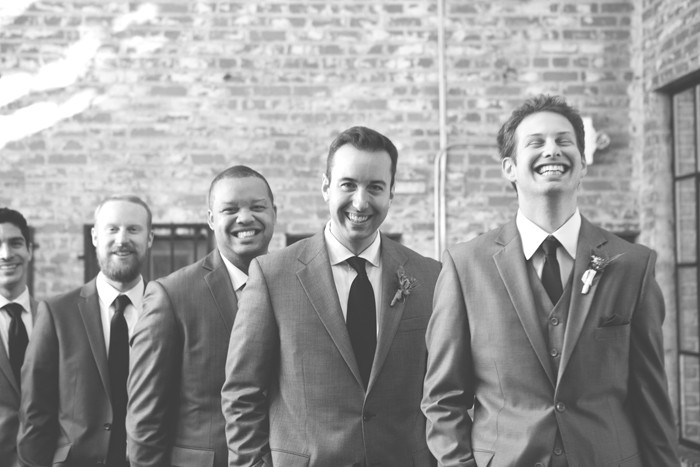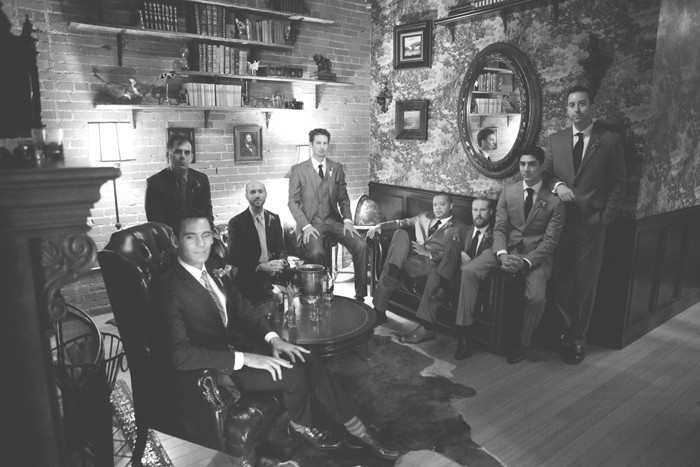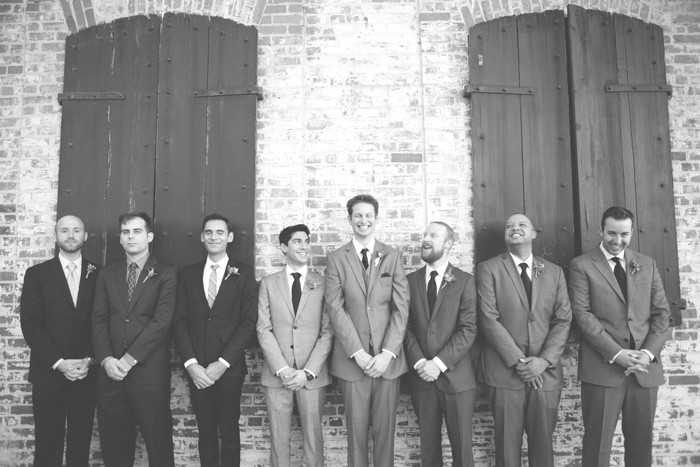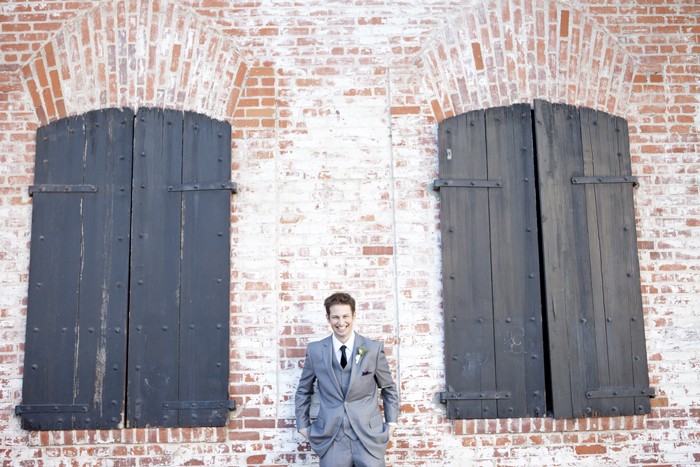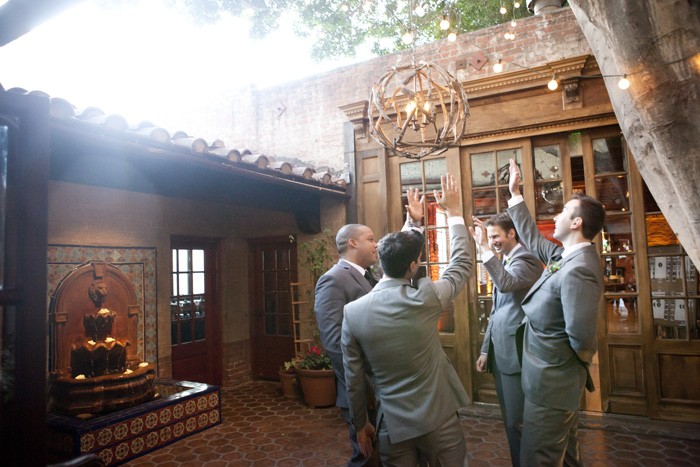 Was it difficult to pare down the guest list?
Once we decided on the wedding size that we wanted and could afford, it wasn't too hard.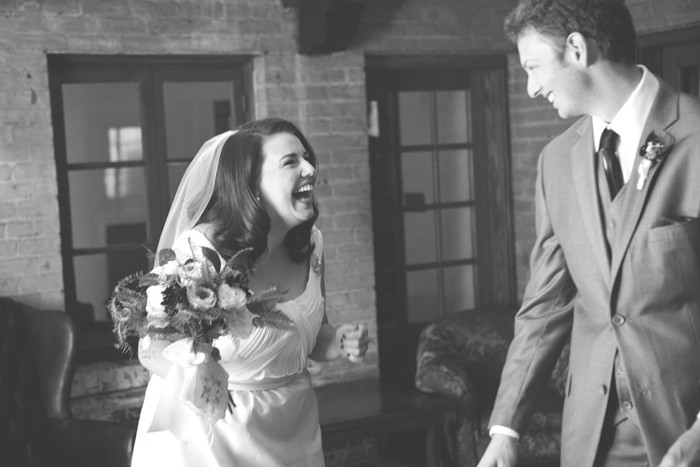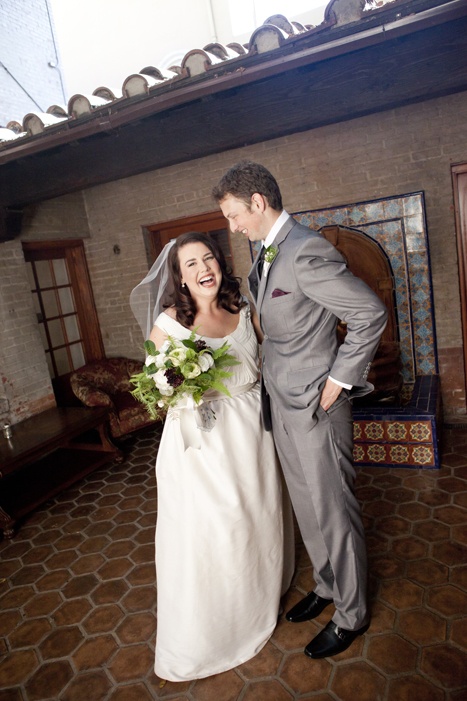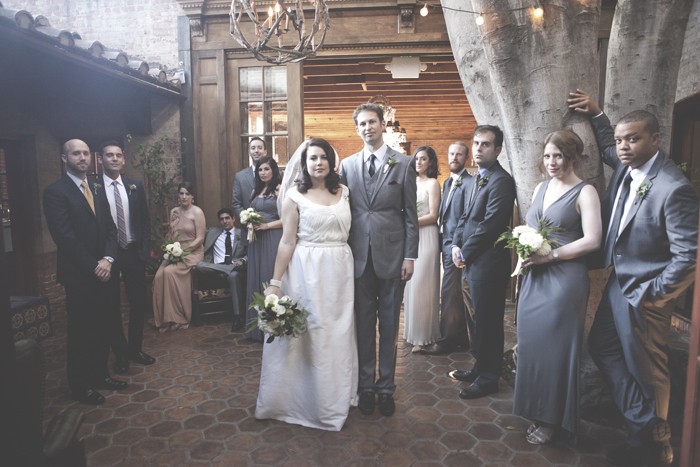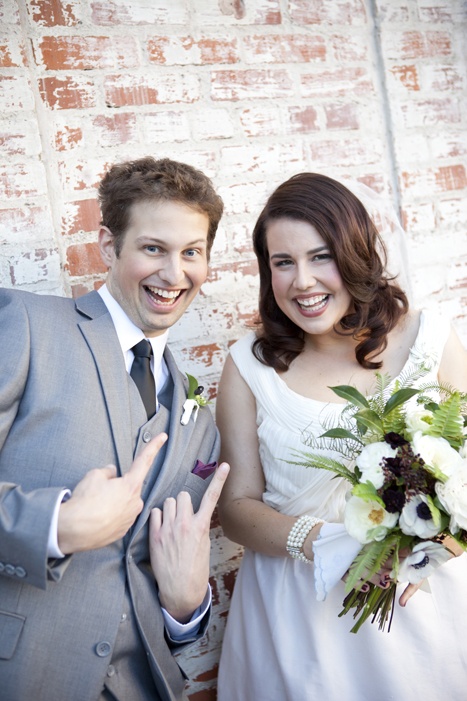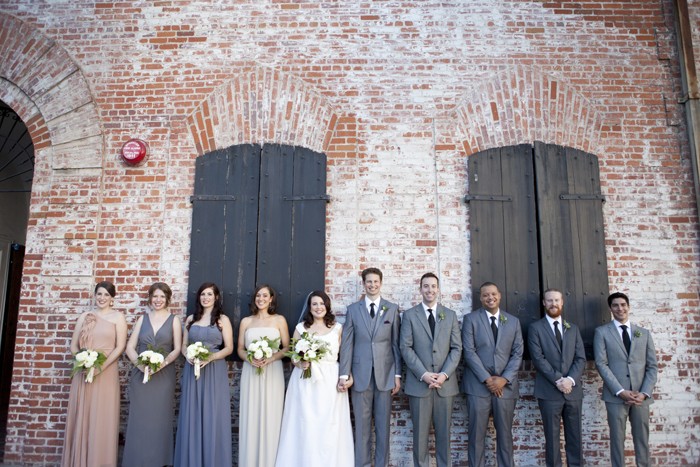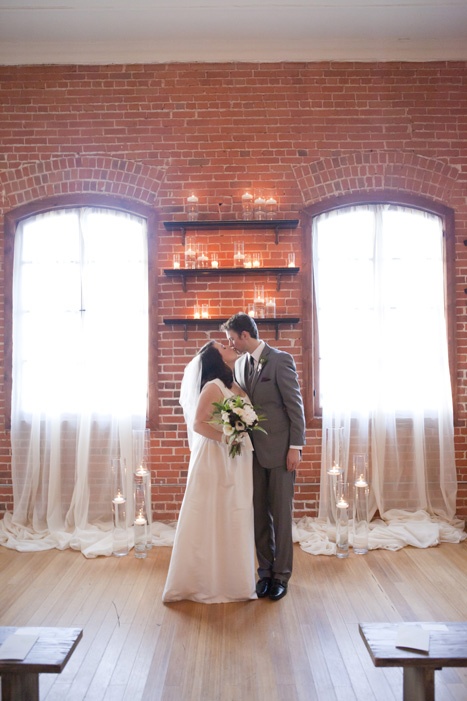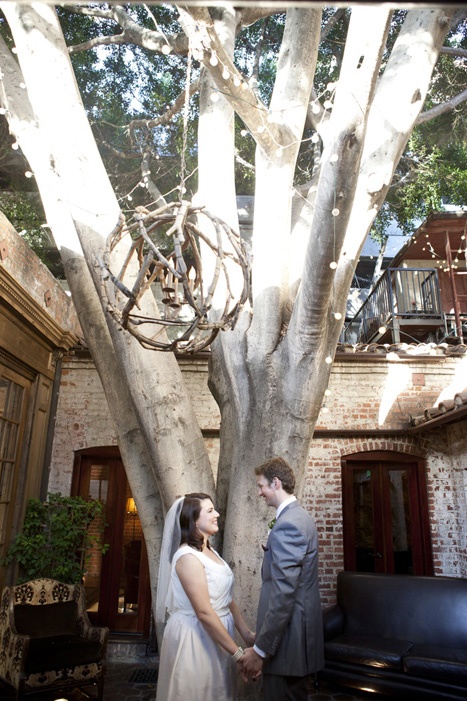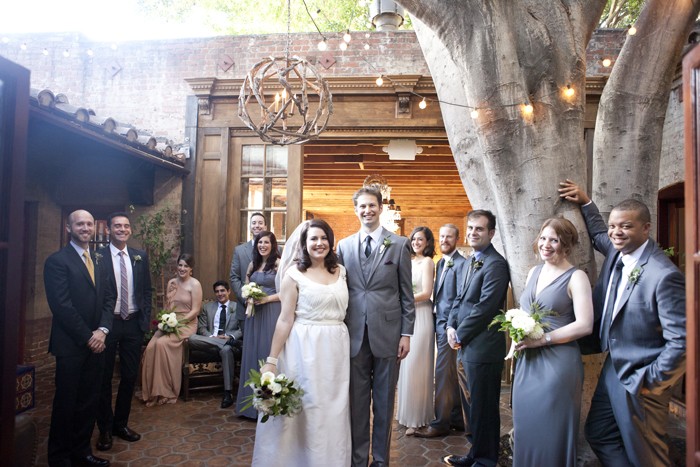 What were the highlights of the ceremony?
We kept the program simple—no songs, unity candles, or long passages. We wanted every moment possible to be a deliberate reflection of our relationship and life together, not just a standard wedding tradition. I walked down the aisle to the encore song played at the first concert we attended together, with my mother's wedding day sixpence in my shoe, my grandmother's brooch on my dress and my great-grandmother's handkerchief pinned to my bouquet. As I held onto my dad's arm—which photos later revealed was more like a total death grip!—I nearly burst with joy.
Our officiant was the friend whose birthday party we met at; he's our good luck charm! Though having a non-religious ceremony was important to us, my father said a prayer of blessing for us as a reflection of my Christian upbringing and to honor my parents' deep faith. But the most special moment of all was reading our vows to each other. Though penning your own vows can be a bit daunting, it was one of the happiest moments of my life.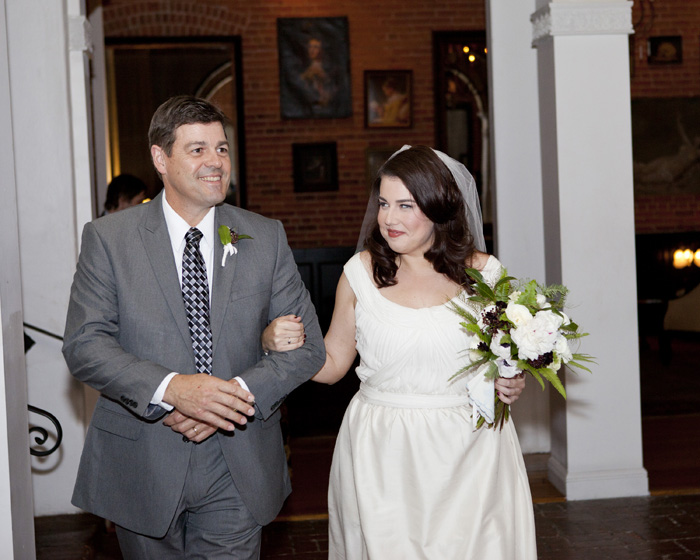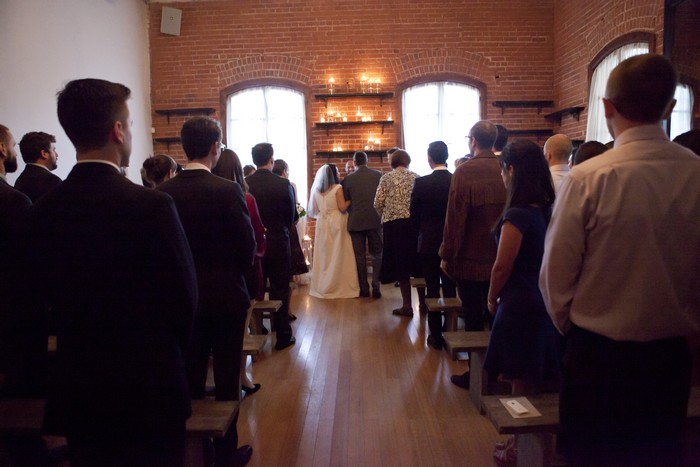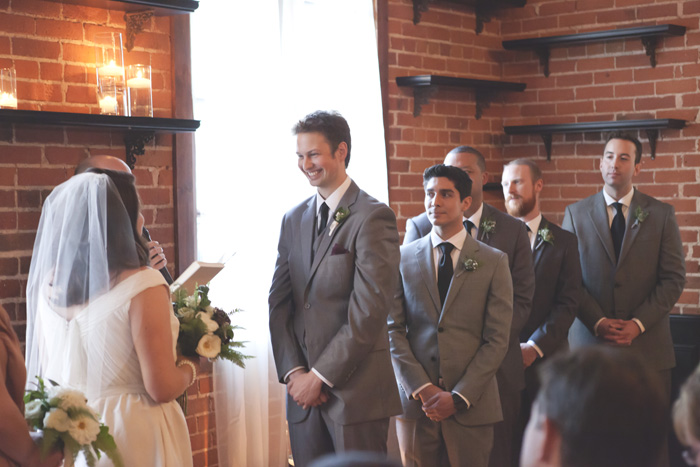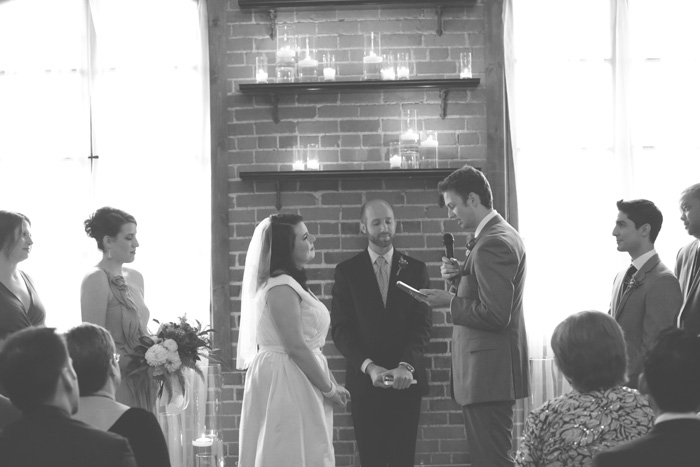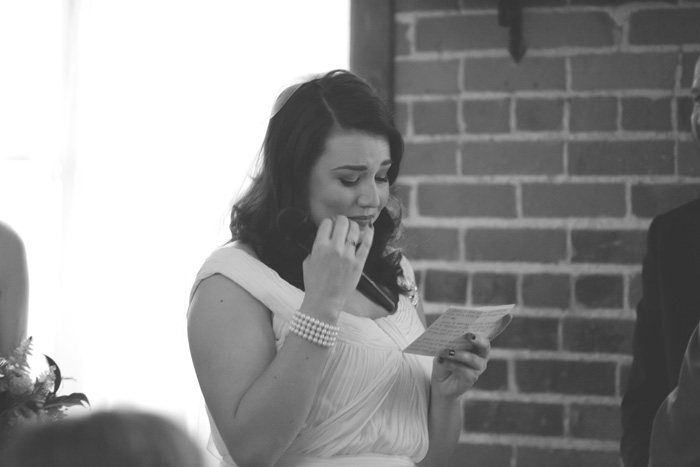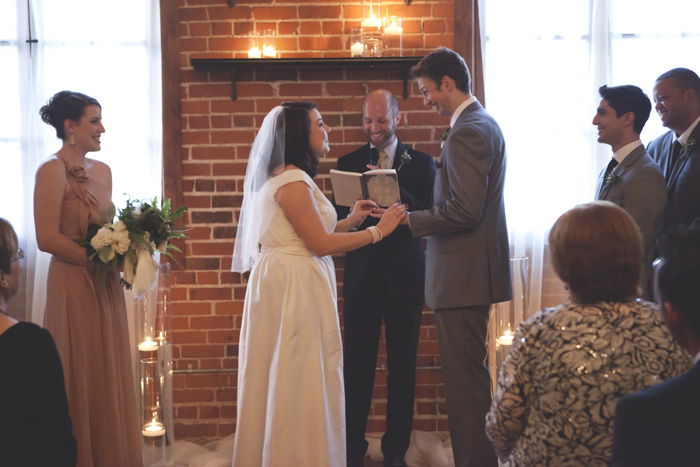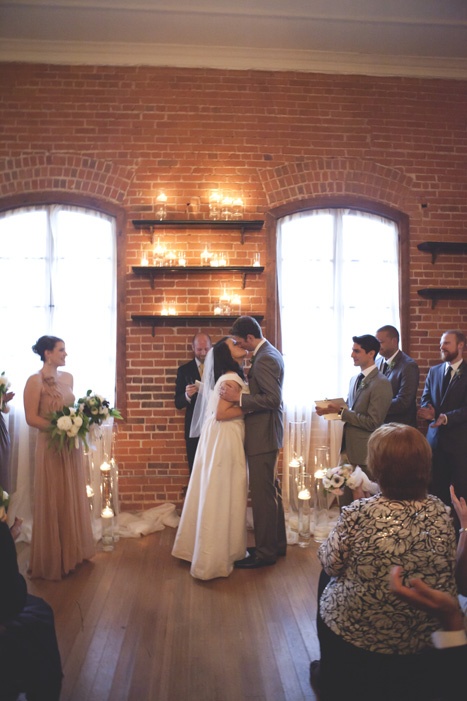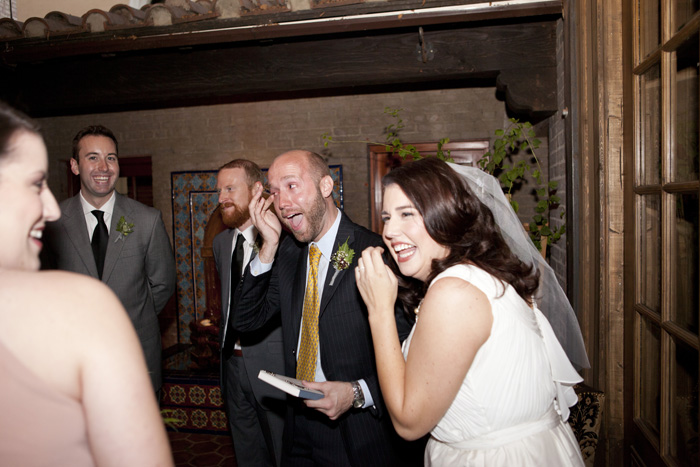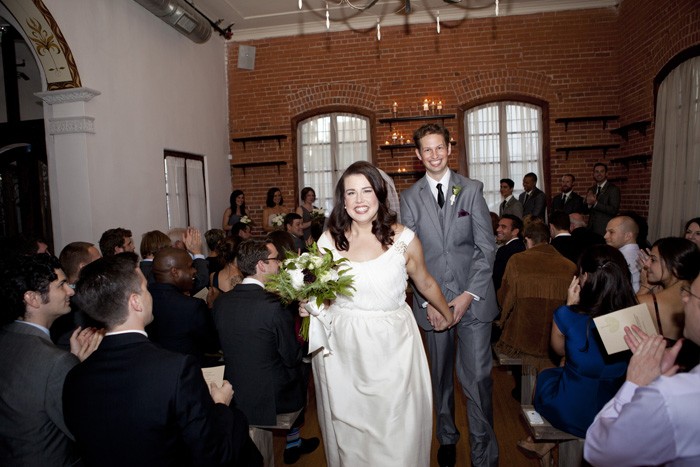 What were the highlights of the reception?
After stressing about reception details for a few months, I stripped out all of the things that tend to weigh down the natural flow of a party. I figured food plus drinks, friends, family, and love all in a room was plenty … and it was.
Though my genius wedding coordinator kept the schedule moving behind the scenes, I discovered that not over-orchestrating the party allows room for magic. Our friends belted an impromptu End of the Road by Boys II Men as we left the venue, which was a hysterical surprise. I don't think that would have happened if they were fiddling with bubbles or sparklers!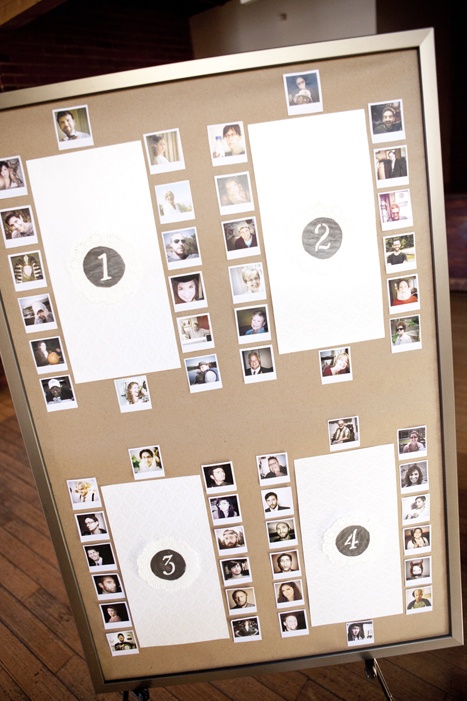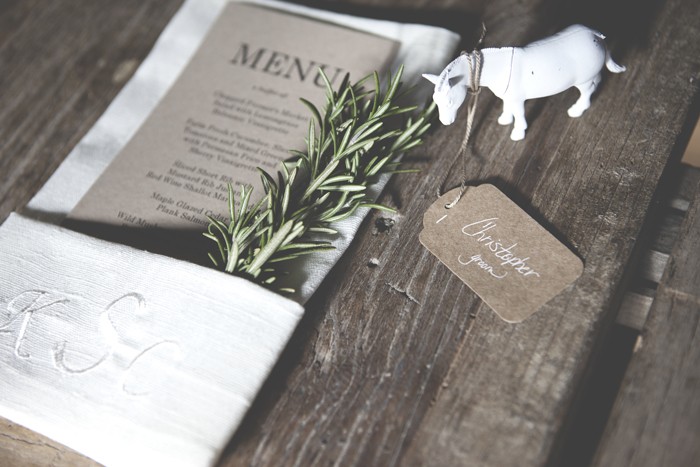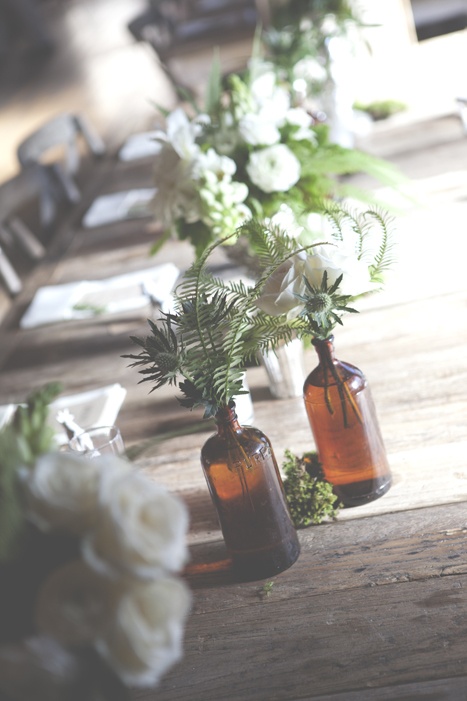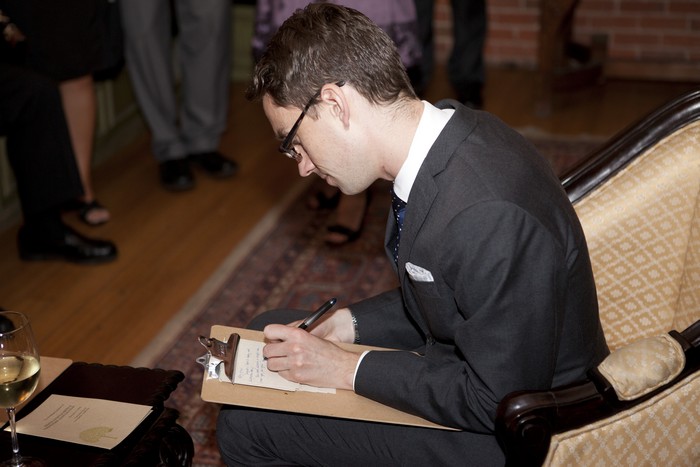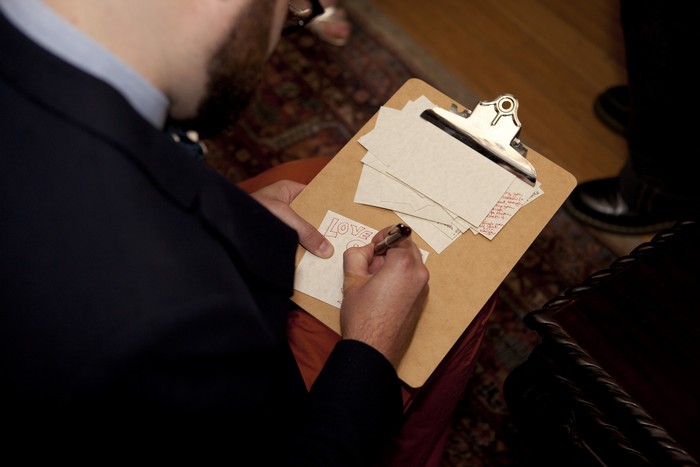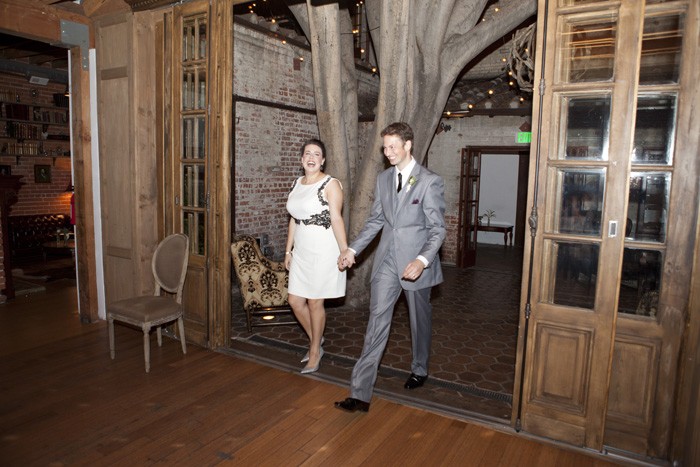 What was the best thing about having an intimate wedding?
It all felt so manageable! I was relaxed the entire day because I was there to marry my best bud in front of my parents, my sister, my in-laws, and all my ridiculous, beautiful, hilarious friends. Easy! And most everyone already knew each other, and if they didn't, they did by the end of the night. It was just a big, happy love-fest.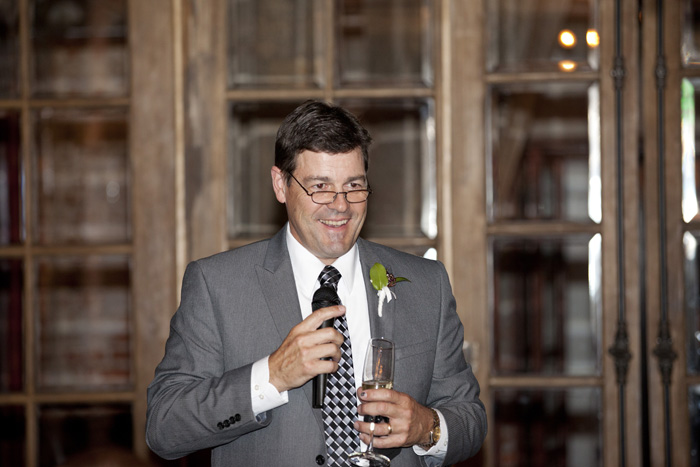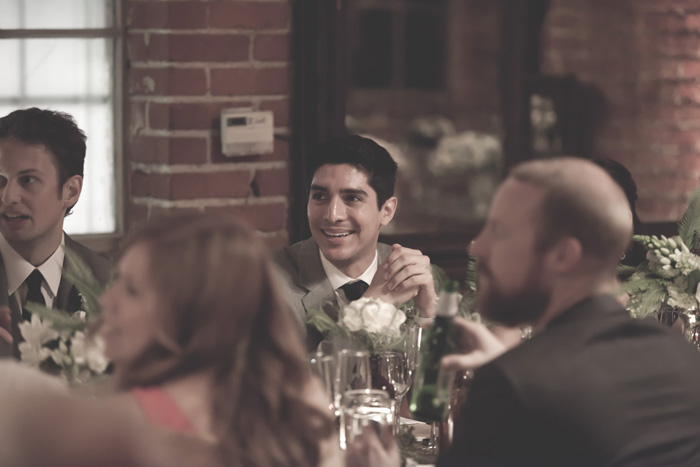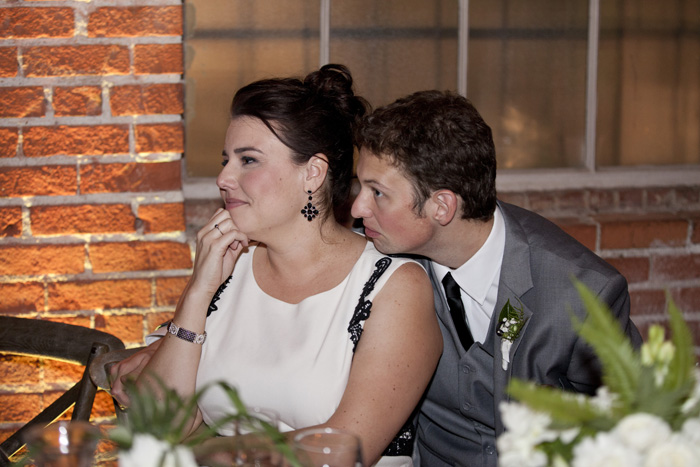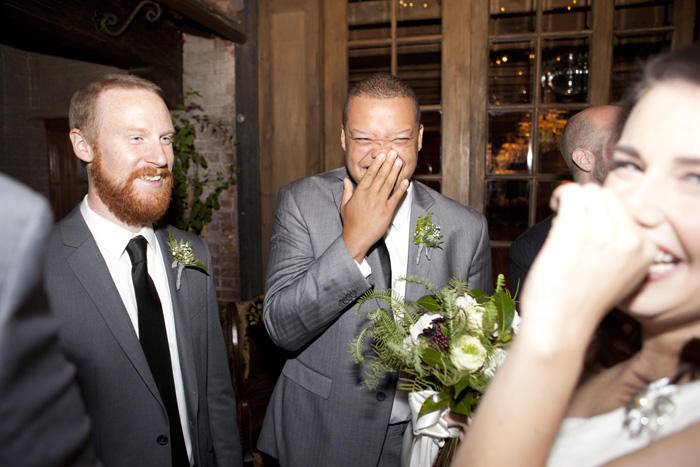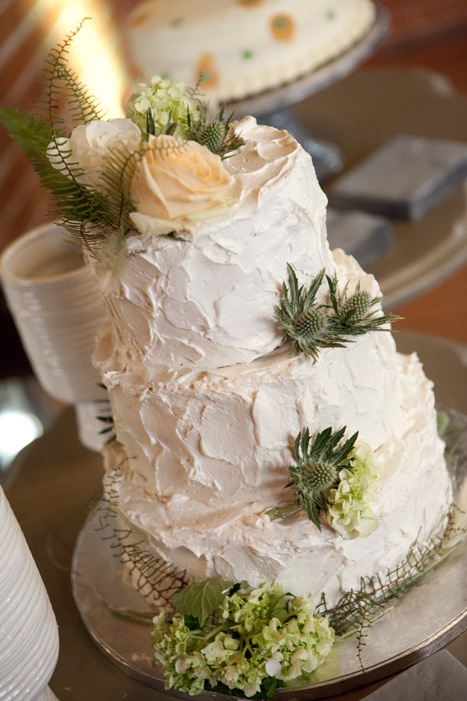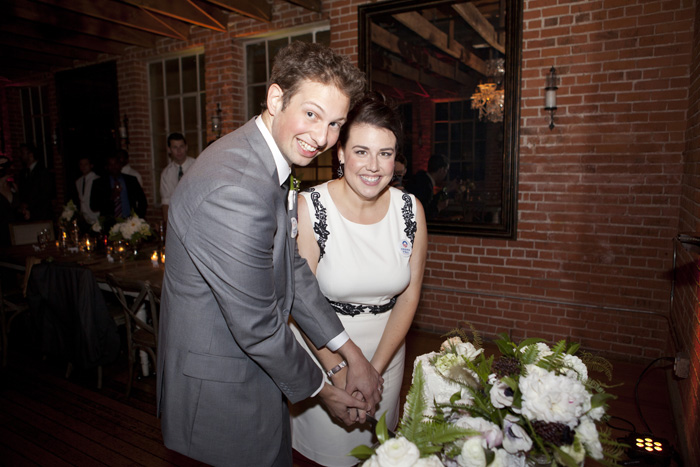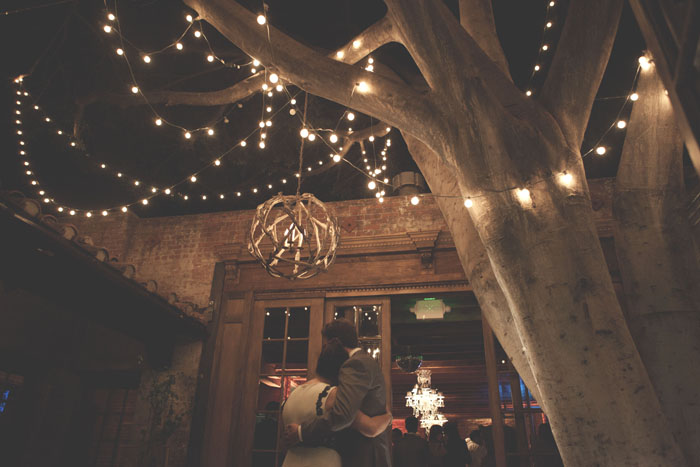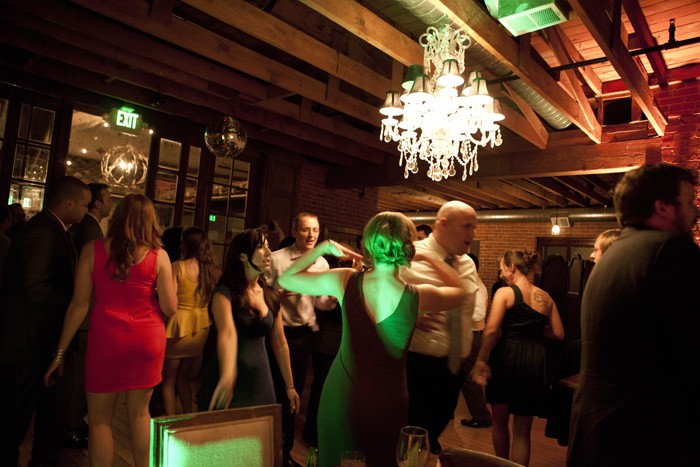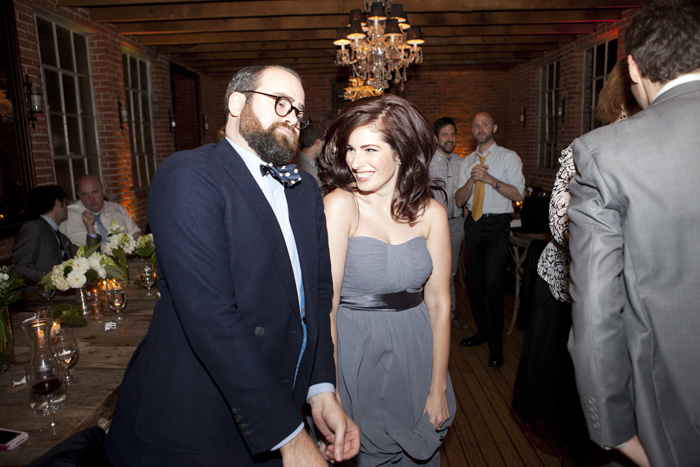 What advice do you have for couples who are considering an intimate wedding?
Before you begin any planning, write down all the things you want for your wedding day. Go through your wishes and ideas together so that you know what each other is thinking. Then keep those pieces of paper. Several months later, you'll be up to your eyeballs in bridal mags and websites and getting earfuls of advice and you'll be tempted to go bigger and grander and maybe even doubt your decisions. Go back to those original words you wrote, and trust your own desires every step of the way.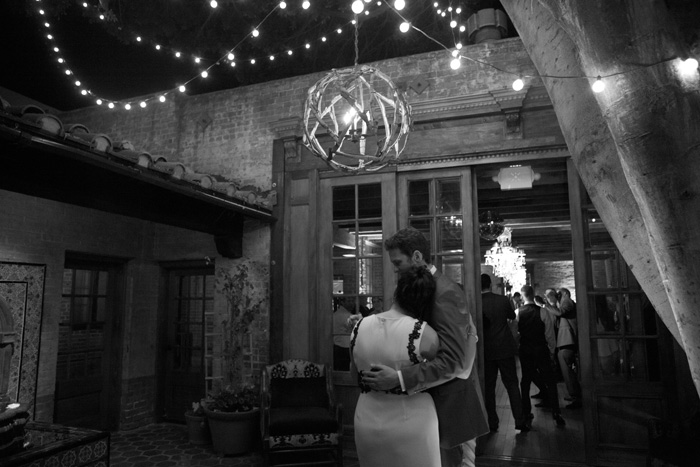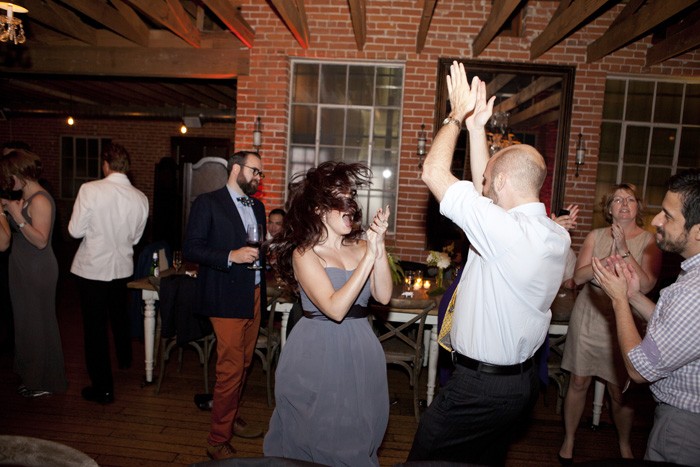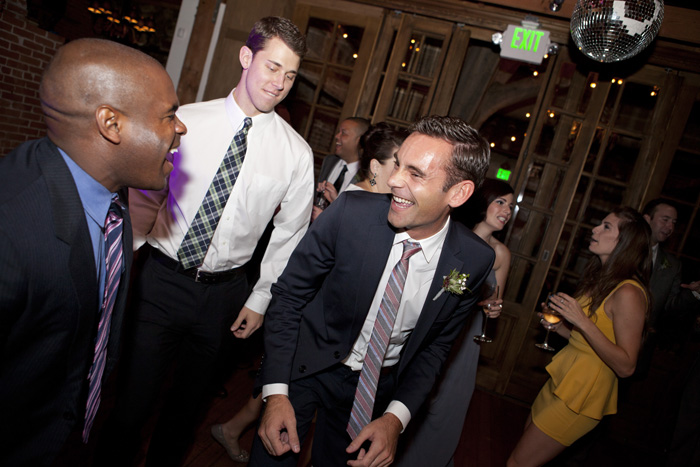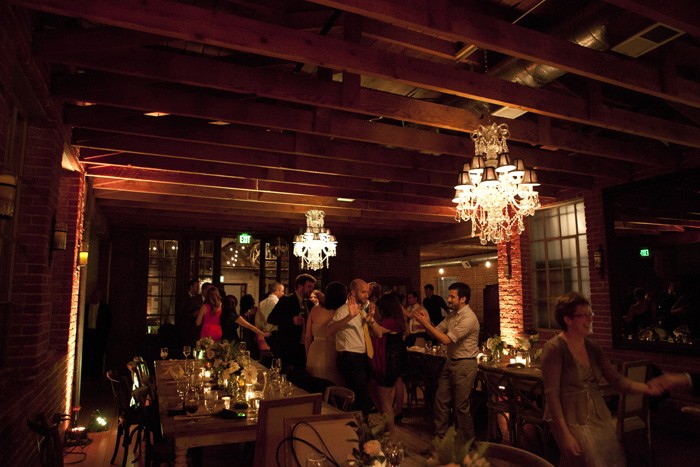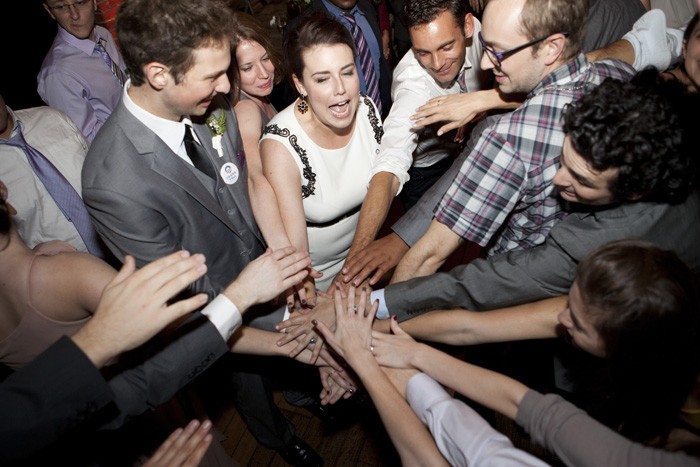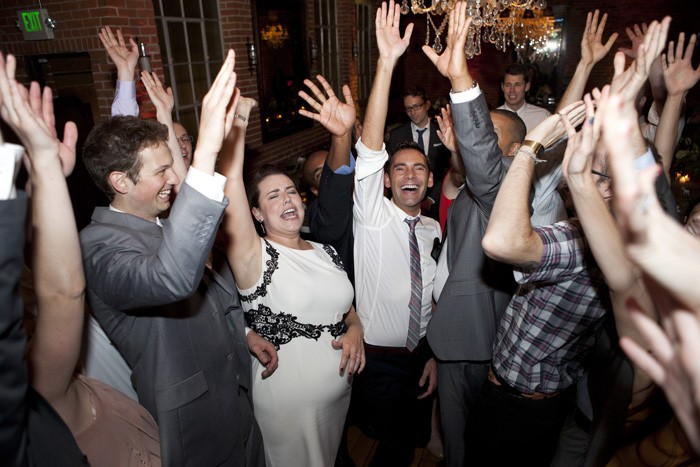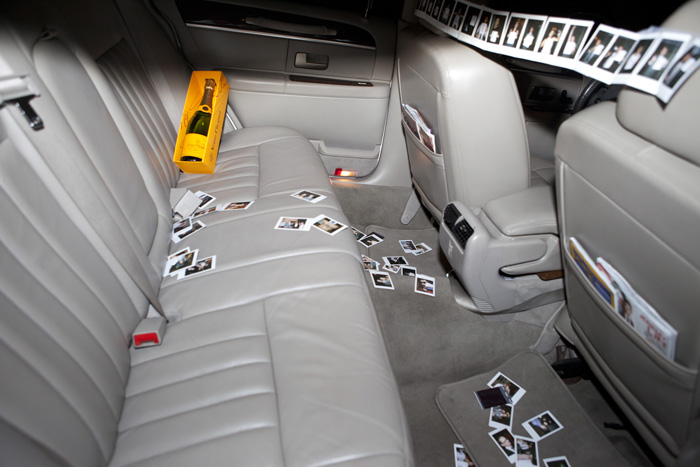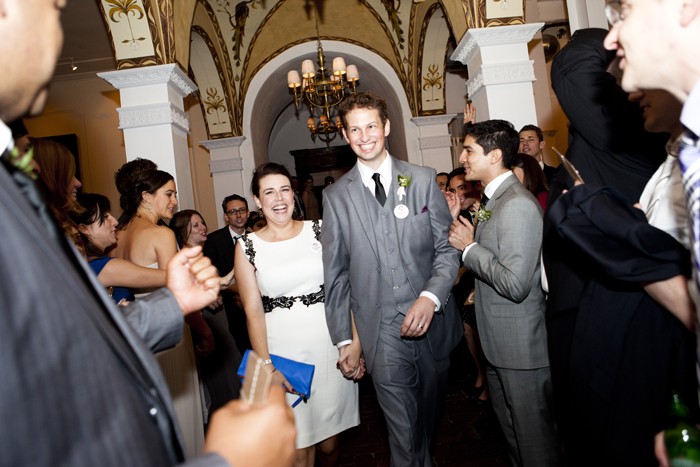 Vendors
Venue: Carondelet House
Caterer: Tres LA
Photographer: Ryan Cosens Photography
Wedding Coordinator: Social Hour Events
Florist: Brown Paper Design
DJ: Petting Zoo
Cake: Lark Cake Shop
Signature Cocktail Design: Nathan Hazard
Dress: BHLDN
Fabrics: Eden Fabric