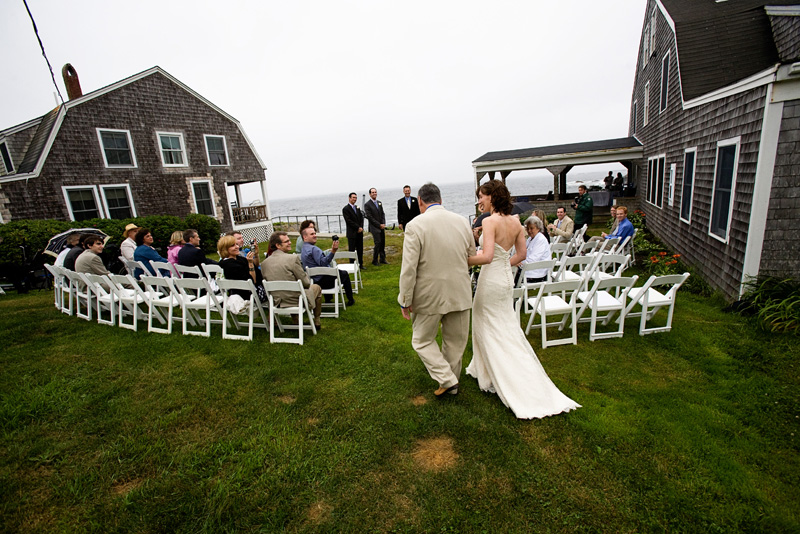 Alexa , 35 & Scott, 45
Bailey Island, Maine
Wedding Date:  June 28, 2008
Number of Guests: 33
Wedding Ceremony Location:  Driftwood Inn, Bailey Island, ME
Wedding Reception Location:  Driftwood Inn, Bailey Island, ME
Why did you have an intimate wedding?
For me, I just couldn't picture myself as the center of attention at a huge affair.  Also, Scott had been married once before in a very large, formal wedding and we both agreed that spending that kind of money on a wedding is silly.  We paid for the wedding ourselves, with the exception of the photographer, which was our wedding gift from my parents.  We'd purchased a house 6 months before the wedding and had other priorities for how we wanted to spend our money.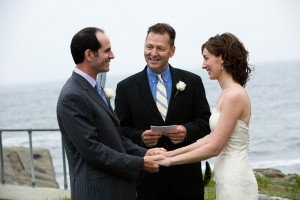 What are some the challenges that you faced planning an intimate wedding?
I think in most ways, having a smaller wedding seemed easier.  My only concern was potentially hurt feelings from friends who were not invited.
 Was it difficult to pare down the guest list?
Not at all!  In fact, before we decided to have a small wedding we made a guest list for a smallish-moderately sized wedding for over 100 people.  That was actually harder because it was harder to draw the line on who to invite.  Do you invite everyone who invited you to their wedding?  Do you invite close work colleagues?  With a super-small wedding, the criteria was very simple: immediate family members and those friends who have been like brothers/sisters.  My own litmus test was: Am I going to care if I fall down, pass out or suddenly find myself standing naked in front of these people?  If the answer is no then they make the guest list!
 Did you have any 'issues' with the small guest list from friends and family? If so, how did you address them?
My mother wanted to invite distant relatives to whom she is close and to whom she felt a reciprocal obligation.  I explained that I hardly knew them and wanted only those people that Scott and I were very close to. She understood and let it go.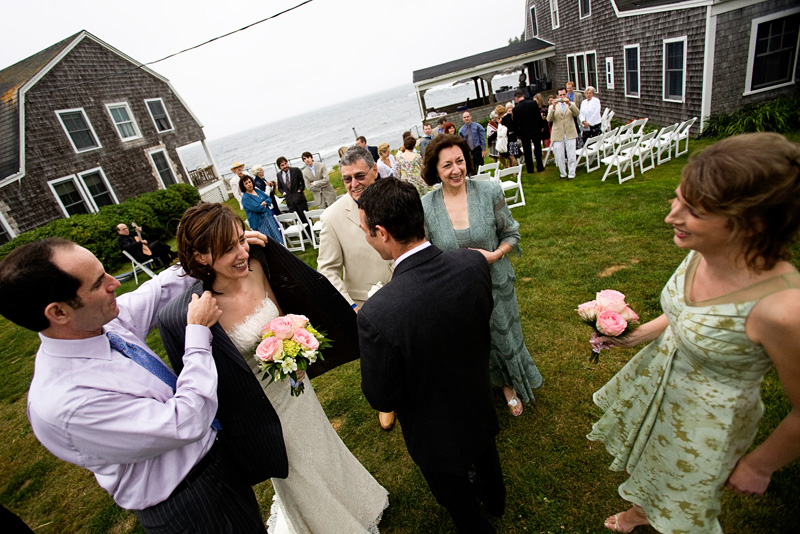 What were the highlights of the ceremony?
My brother performing the ceremony as "reverend" for a day!
 What were the highlights of the reception?
The food!  We decided that good food and drink were our number one priority and it's where we chose to focus the bulk of the budget.  Happily, our caterer knocked it out of the park.
 What was the best thing about having an intimate wedding?
The best thing about having a small wedding was being able to spend quality time with our guests.
What advice do you have for couples who are considering an intimate wedding?
Of all the people I've talked to, I've never heard anyone who had a small wedding express regrets for not having had a larger wedding.  The same cannot be said in reverse!  I've talked to many people who said that if they could do it over again they would have done something smaller.  My other piece of advice is to pay for the wedding yourself, if at all possible.  It is easier to stand firm in your decisions if you are the host of the event.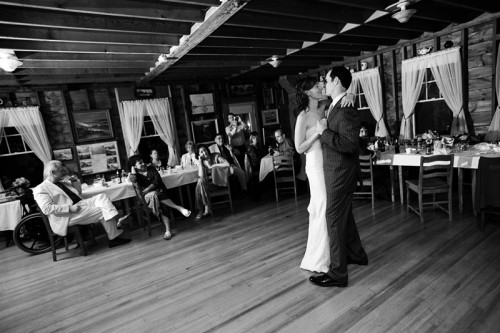 Vendors:
Caterers – Henry and Marty, Brunswick, Maine
Photographer – Andree Kehn
Venue: Driftwood Inn, Bailey Island, Maine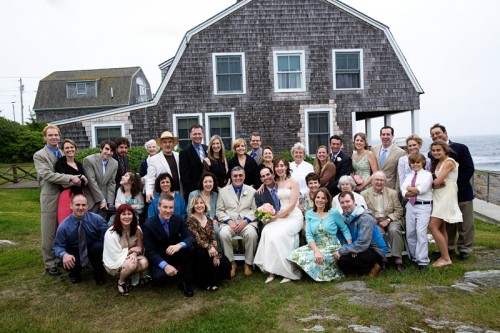 Photos: Andree Kehn