The rain had magically stopped just before Carrie walked down the granite steps toward her happily ever after, looking breathtaking in a vintage-inspired lace appliqued gown. Her handsome fiance, Brent, waited beneath the arched architectural marvel of the Bethesda Terrace entryway at Central Park in New York City. Angelic statues nestled on the terrace's iconic fountain silently watched on, alongside 24 guests, as the couple exchanged vows in an intimate ceremony.
Afterward, they retreated to City Winery, an industrial chic space where oak barrels mingle harmoniously with the bottles, and they celebrated with life's simplest pleasures: good food, good wine, and good company.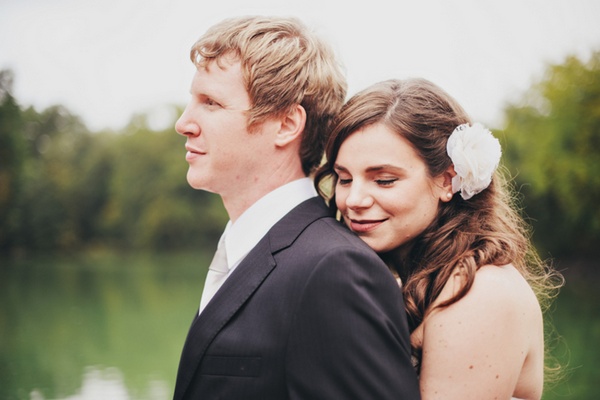 Carrie, 33 & Brent, 33
New York, NY
Wedding Date: October 19, 2012
Number of Guests: 24
Wedding Ceremony Location: Bethesda Terrace, Central Park, New York City
Wedding Reception Location: City Winery, New York City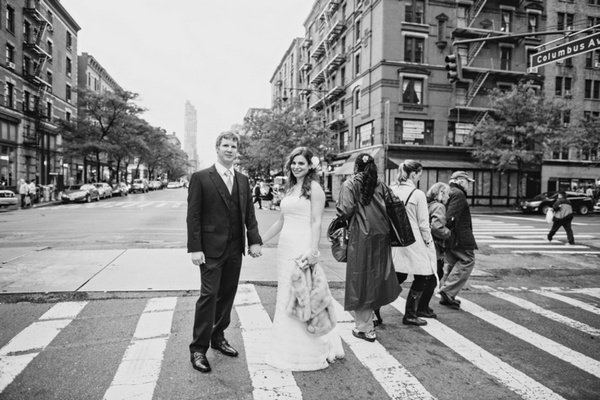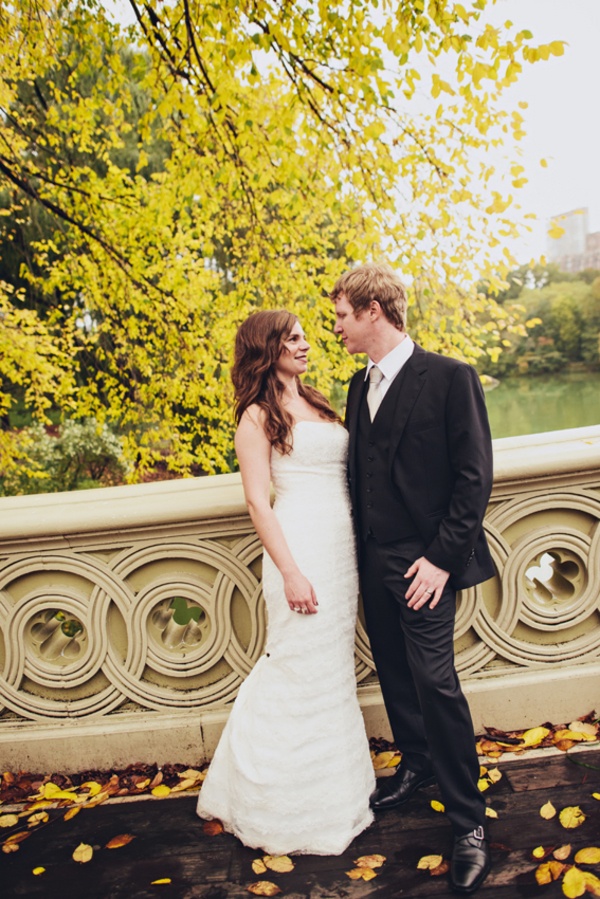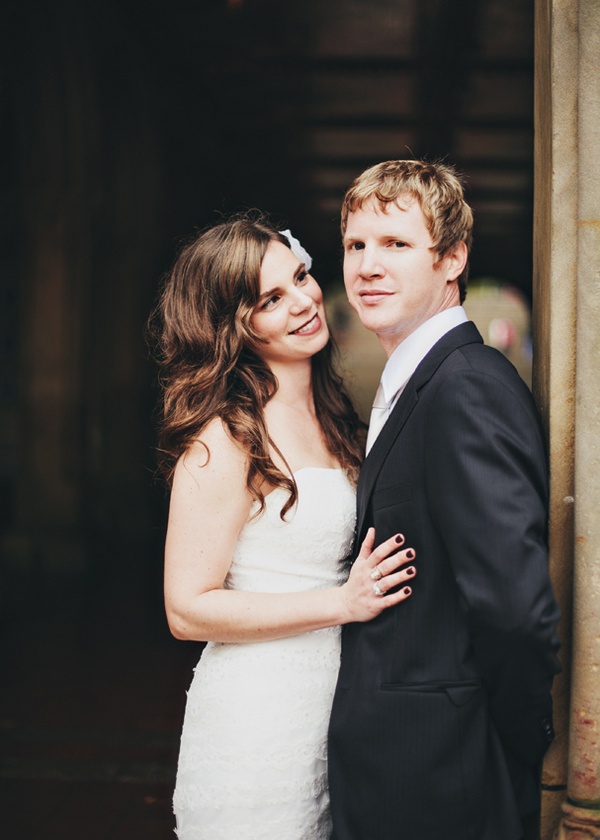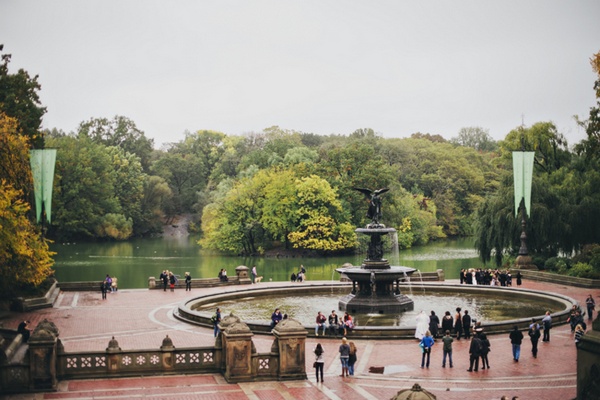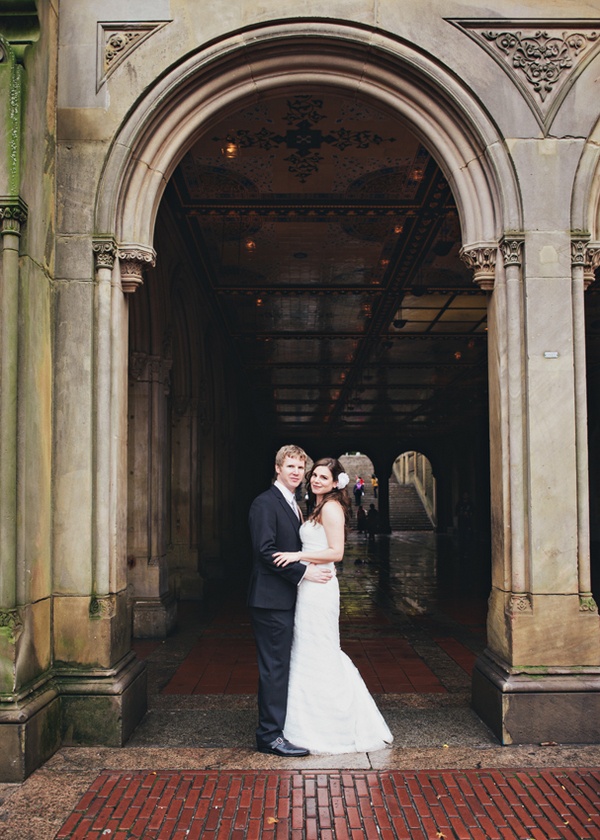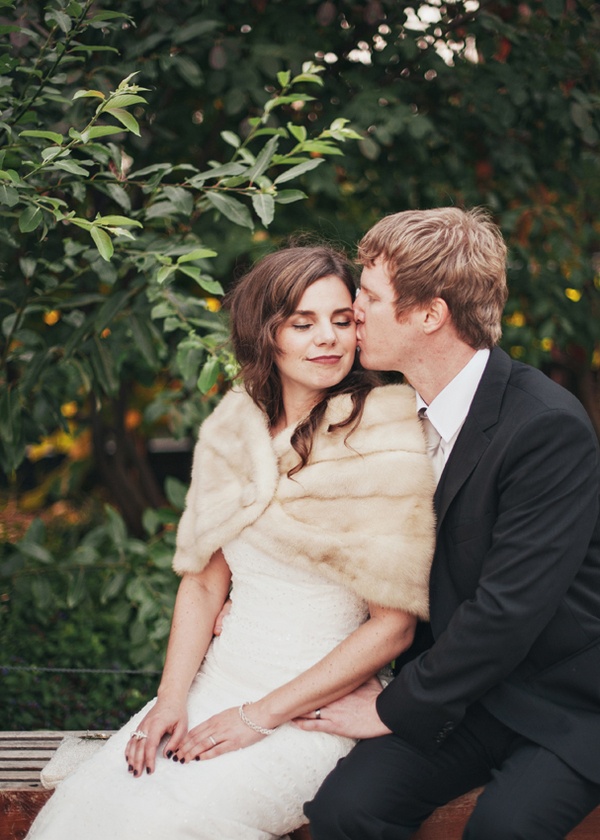 Why did you have an intimate wedding?
A smaller event is much more our style and we wanted to remain conscious of our budget.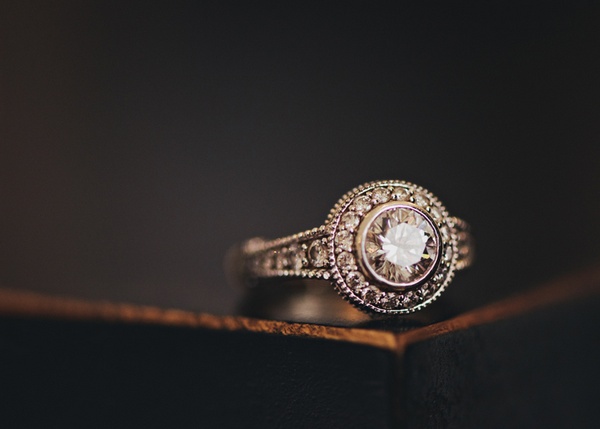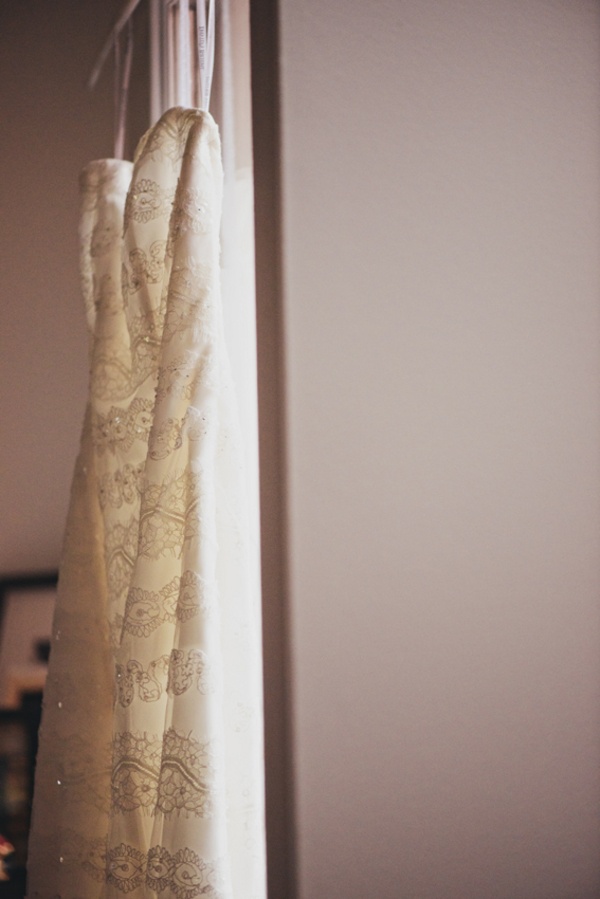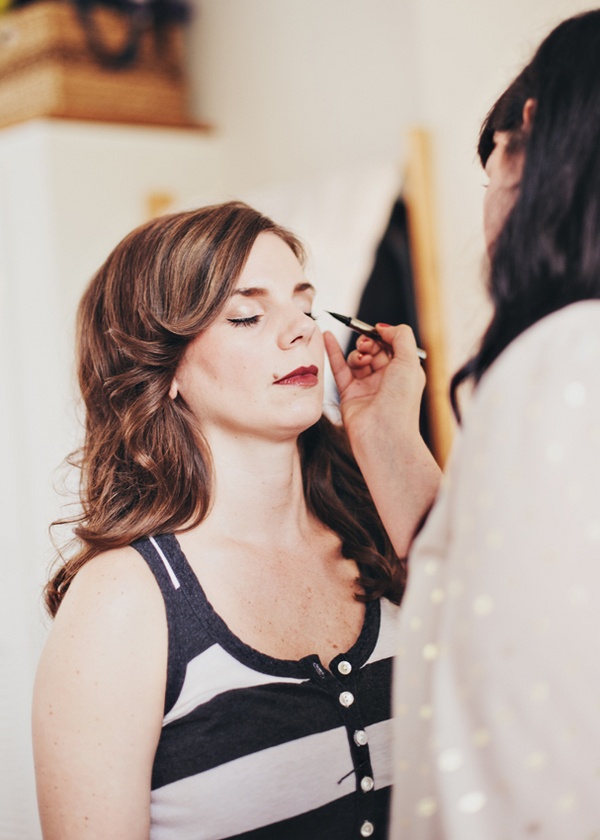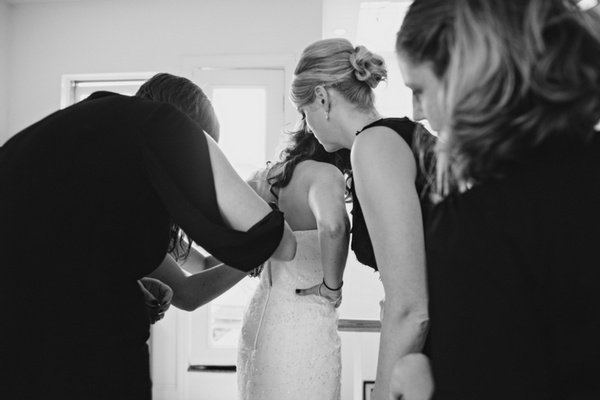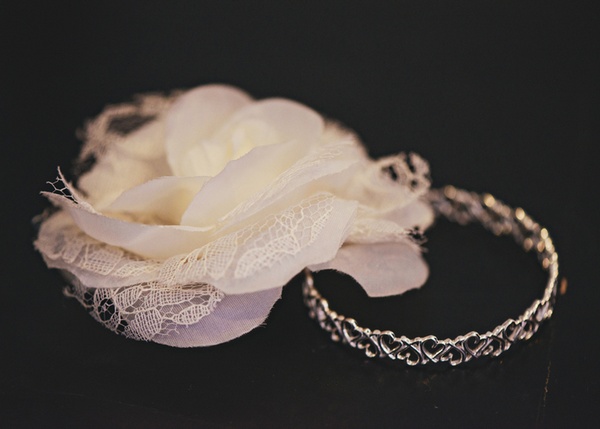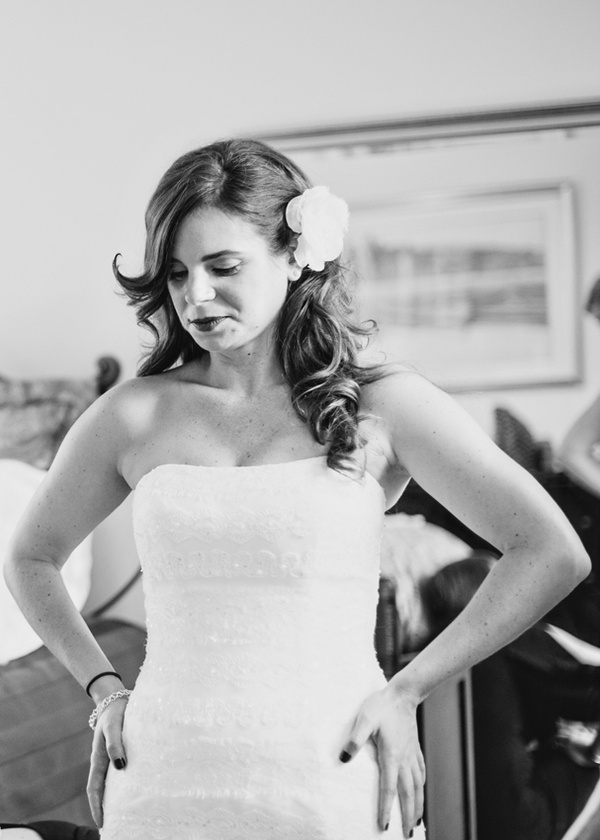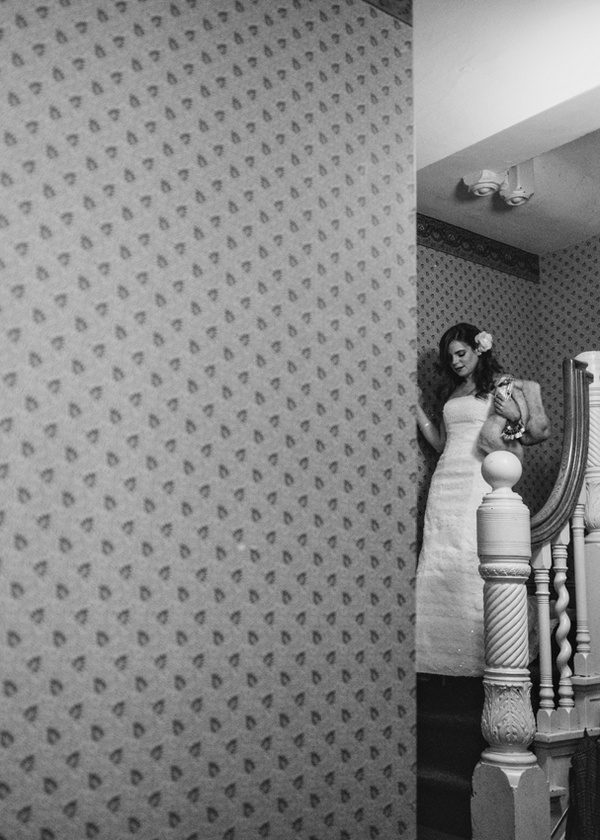 What are some the challenges that you faced planning an intimate wedding?
Not being able to have everyone we wanted in attendance and looking at potential added costs and it was hard knowing when to say "we really don't need that" or "we can probably find a less expensive option."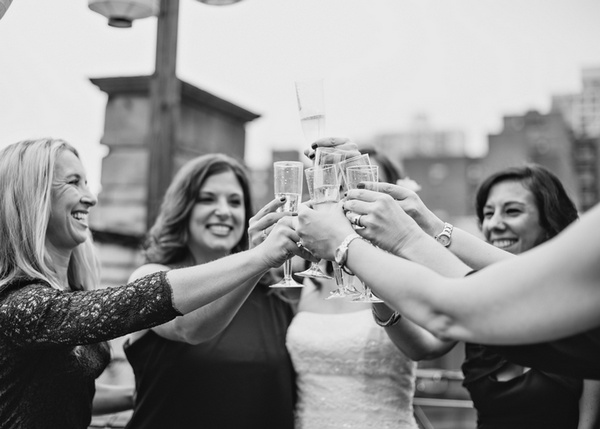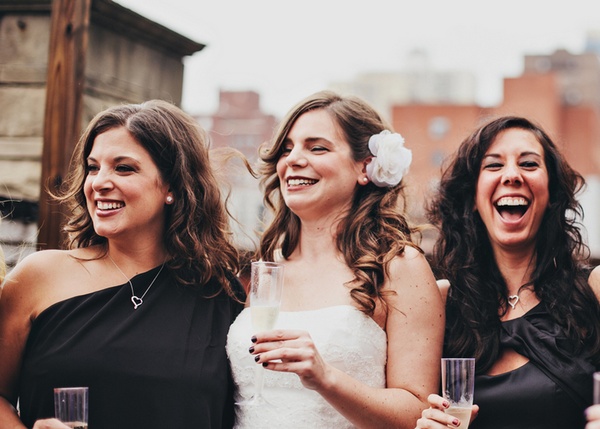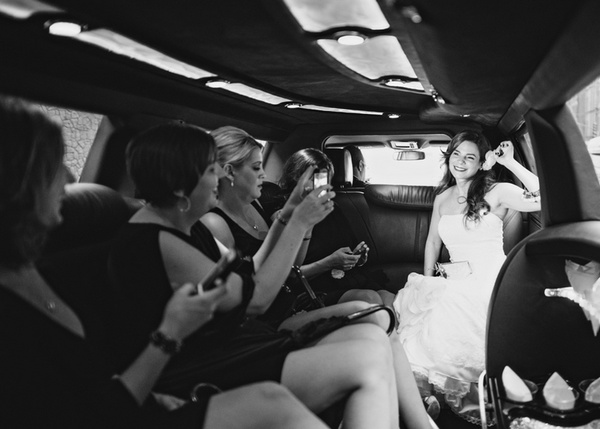 Was it difficult to pare down the guest list?
Yes, we did have a difficult time figuring it out, but in the end we both agreed on our decision.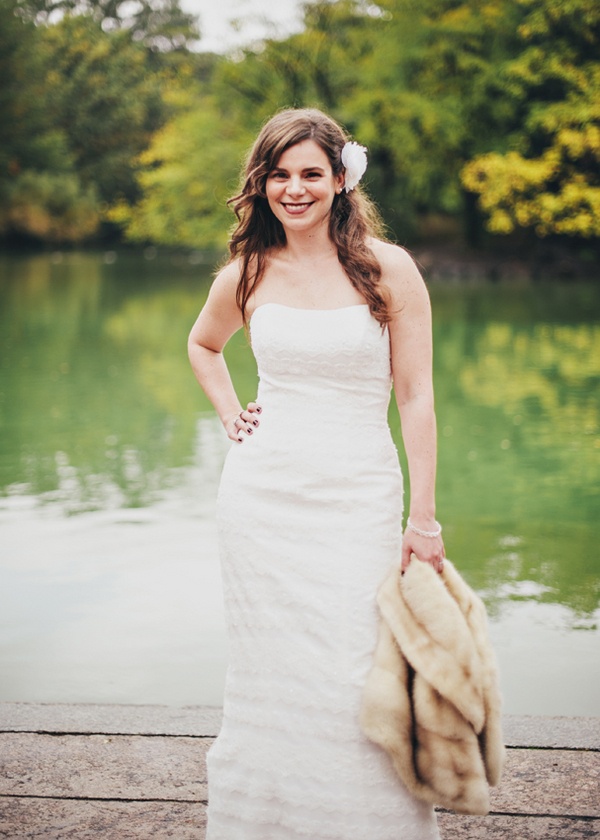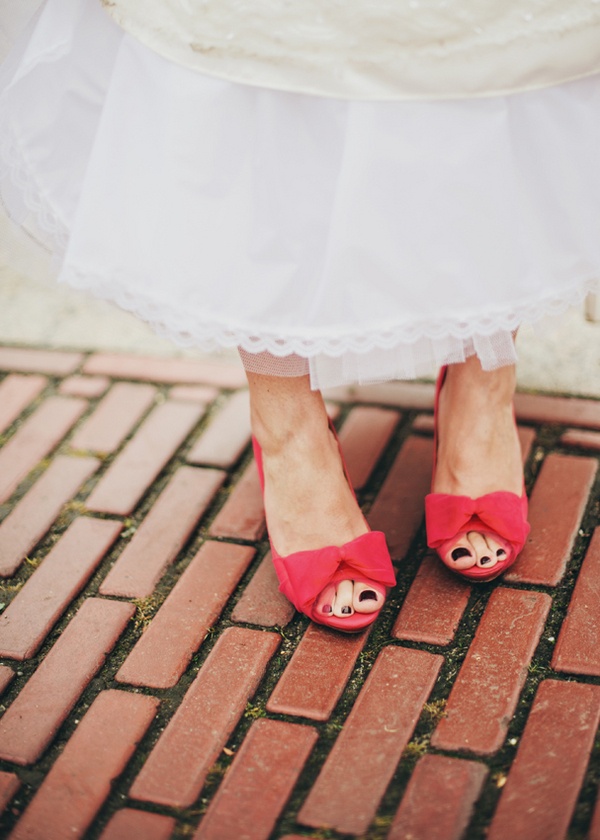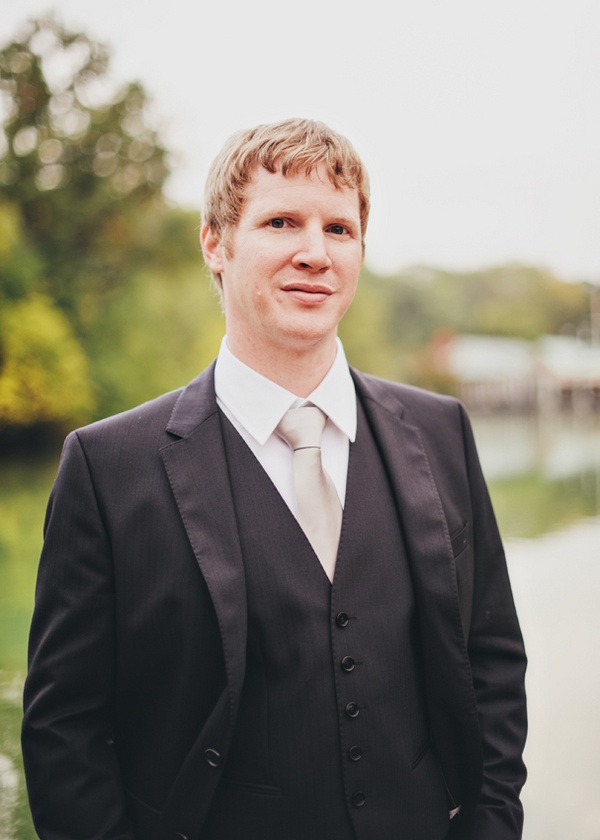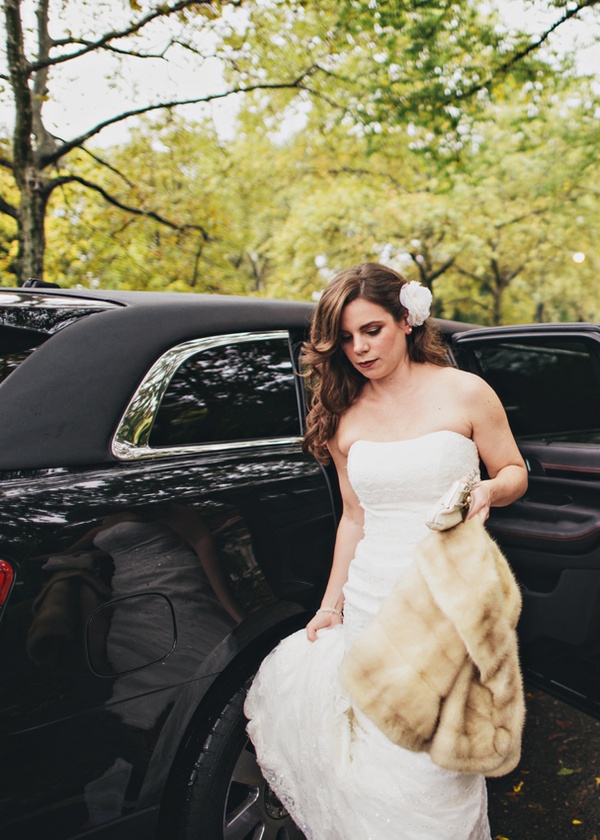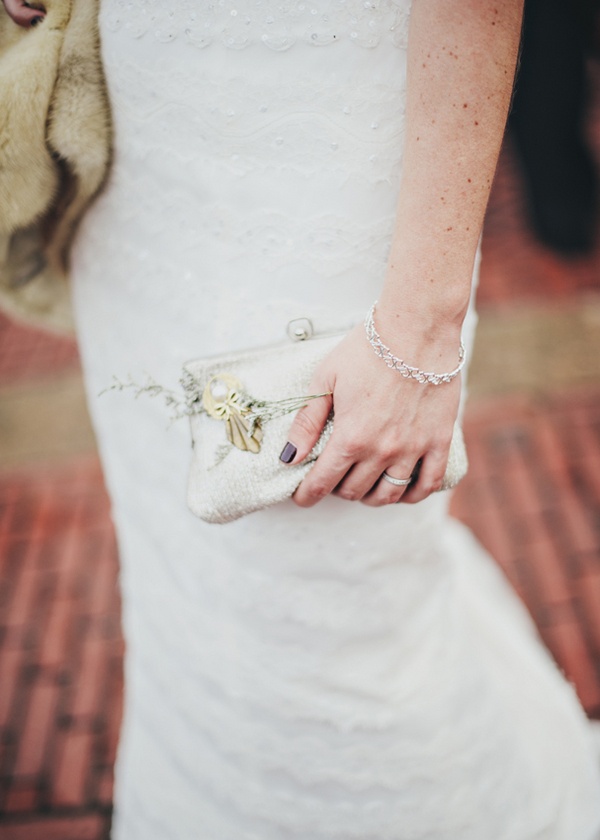 Did you have any 'issues' with the small guest list from friends and family? If so, how did you address them?
Not to our knowledge, as all of our family and friends were very supportive and happy for us.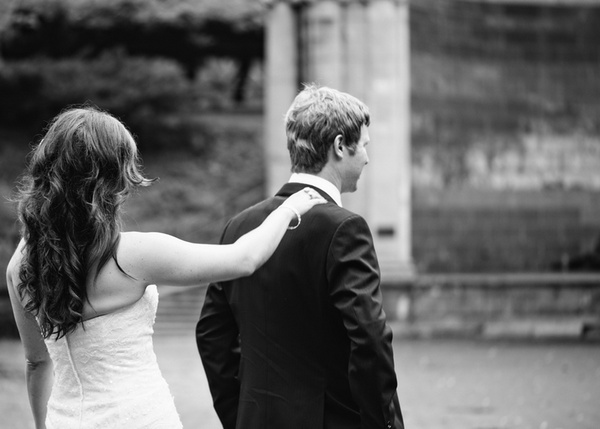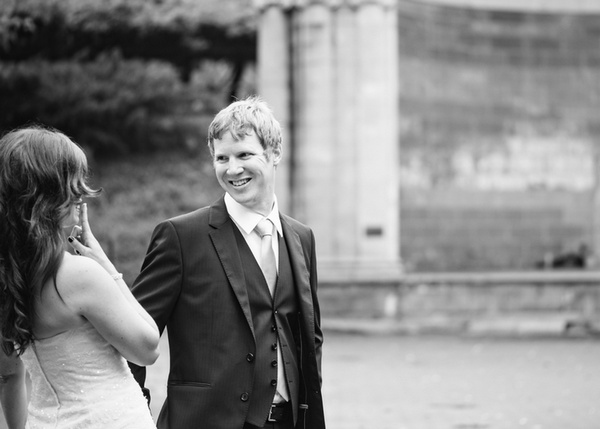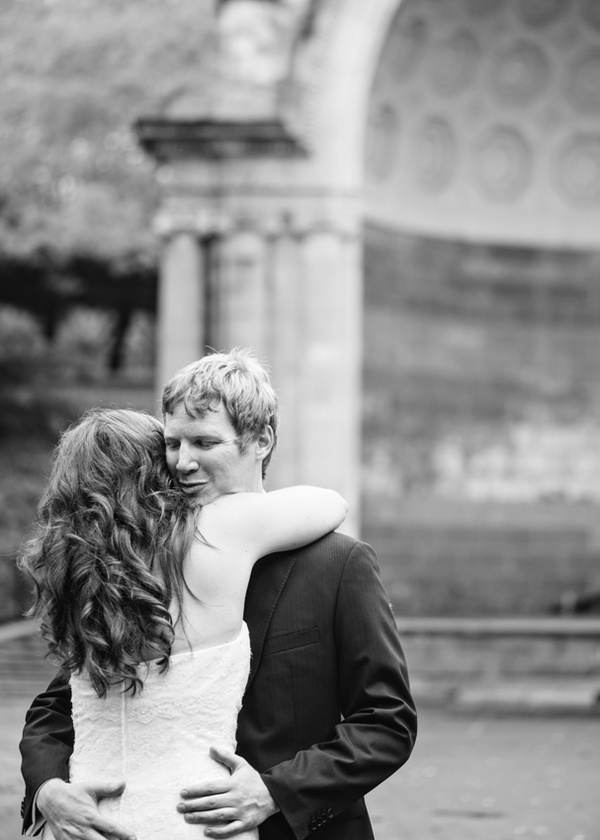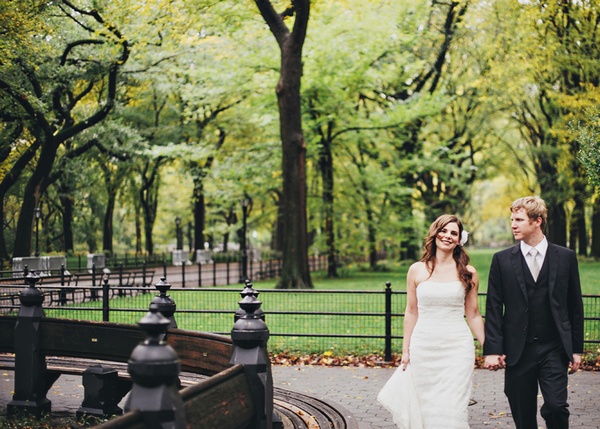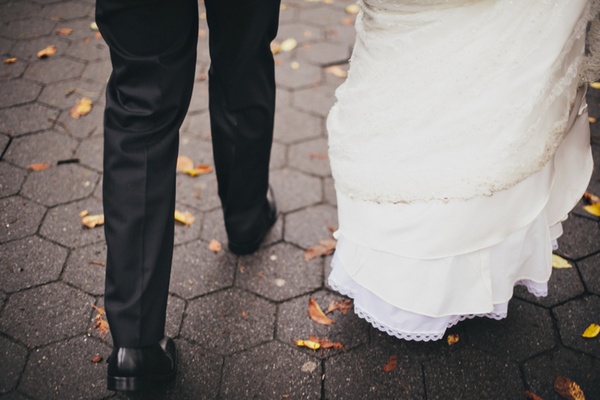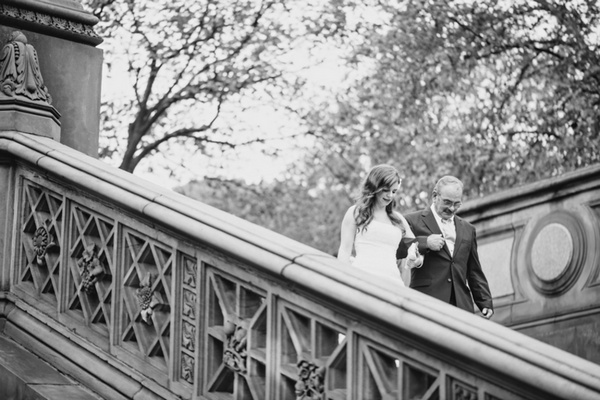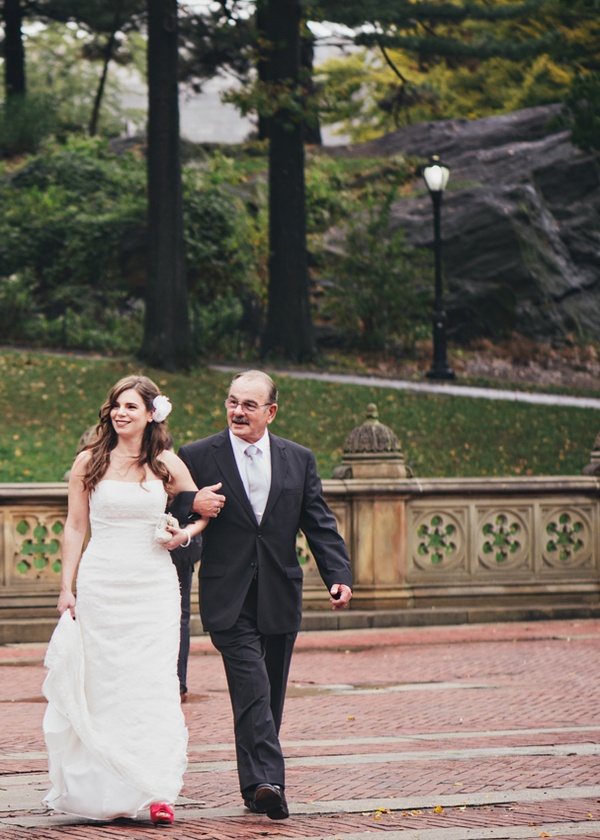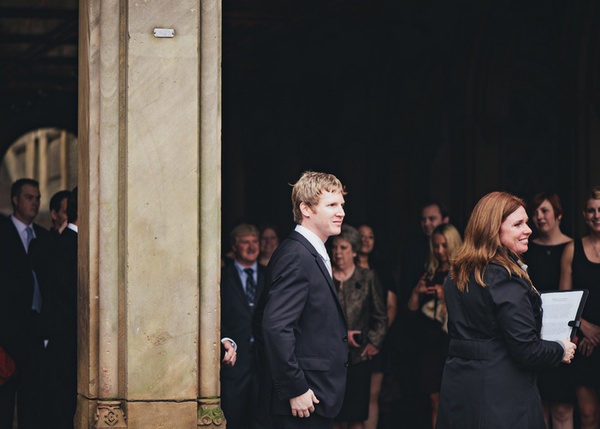 What were the highlights of the ceremony?
It poured rain the entire day but suddenly stopped a little over an hour before the ceremony, and the sun even came out for the end of our portraits. Also, our mothers signing the marriage license as our witnesses and, once it was official, throwing up our hands and everyone cheering for us. We also loved our "first look" photos before the ceremony, which was such an awesome suggestion by our photographer.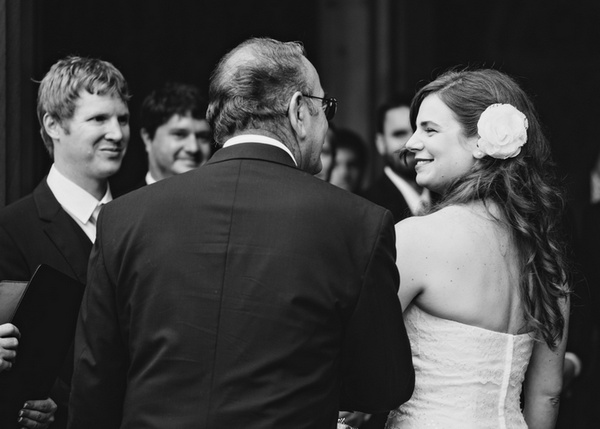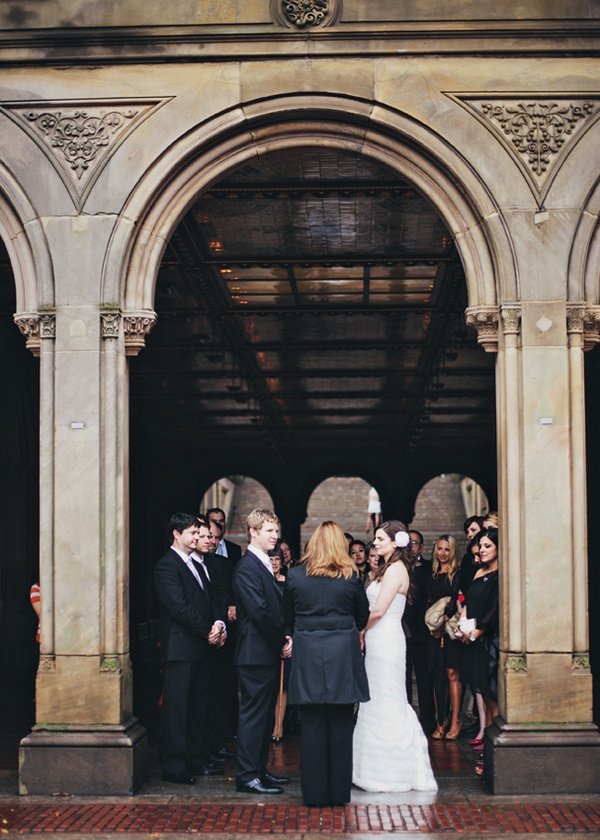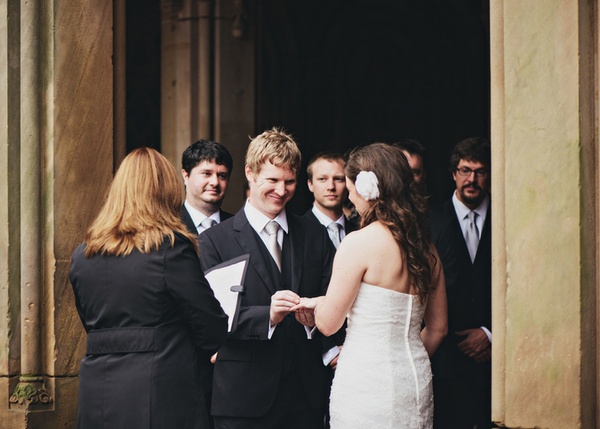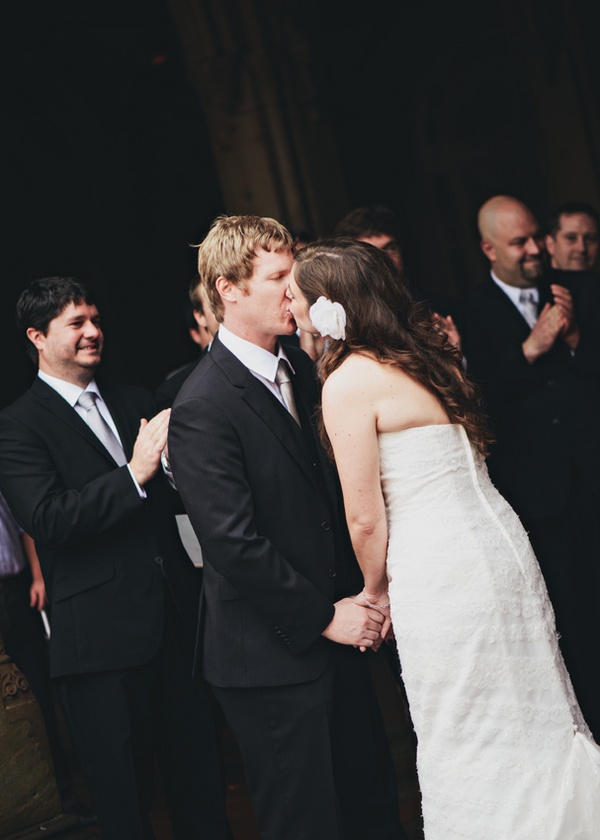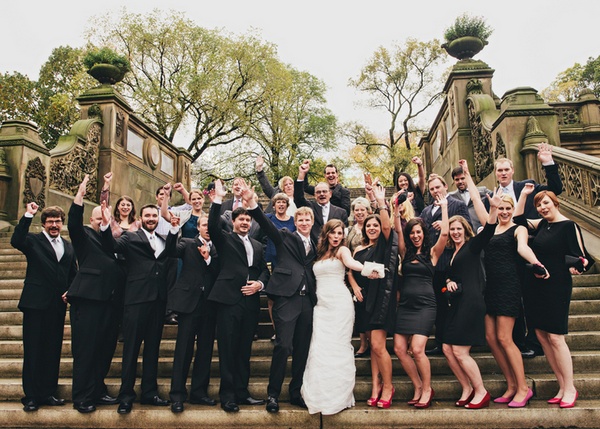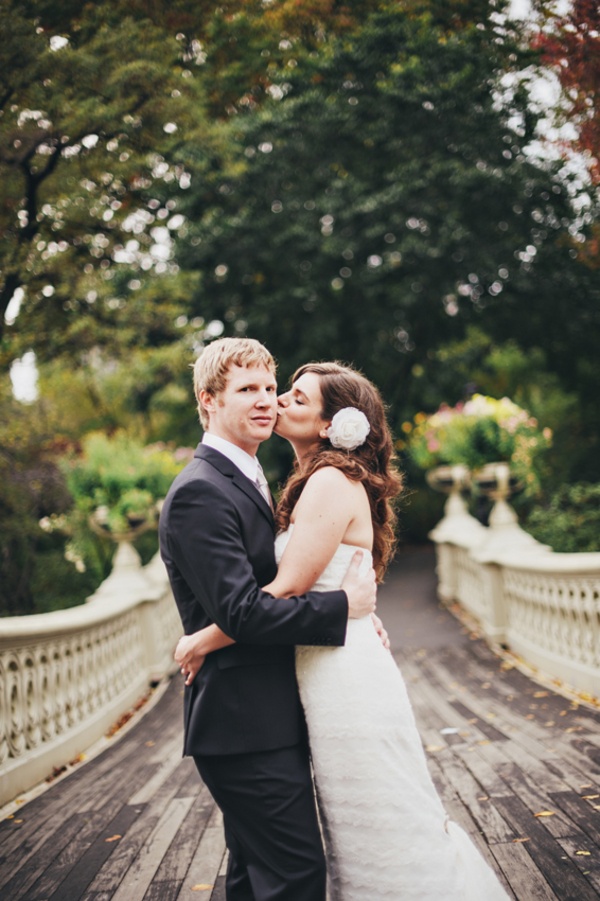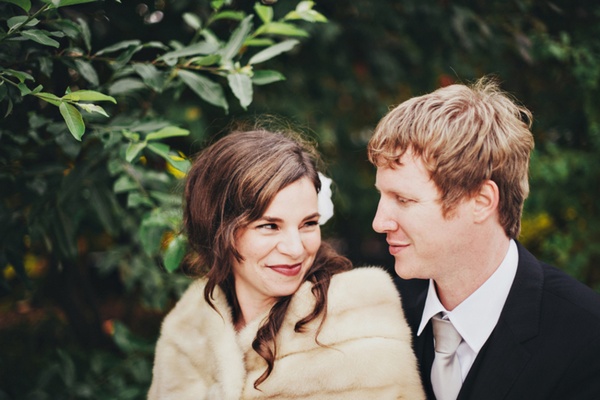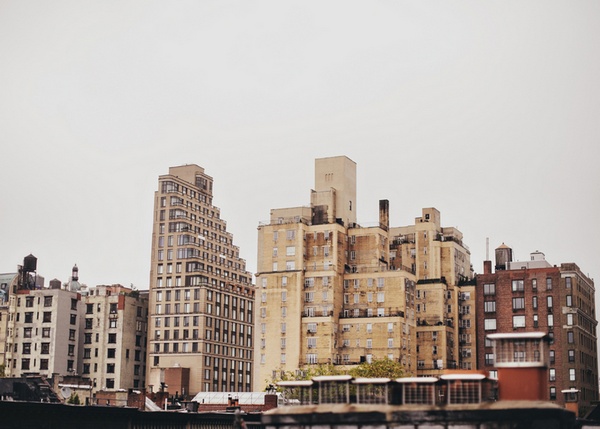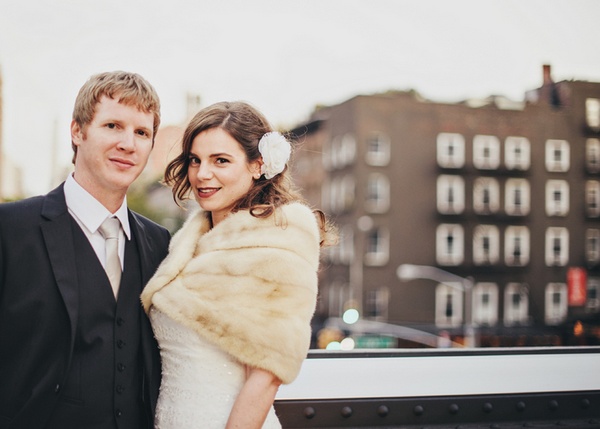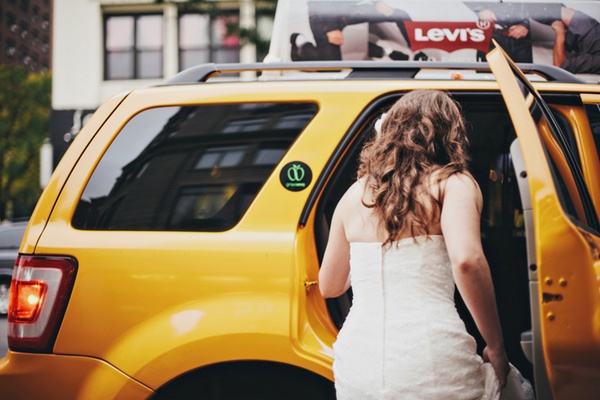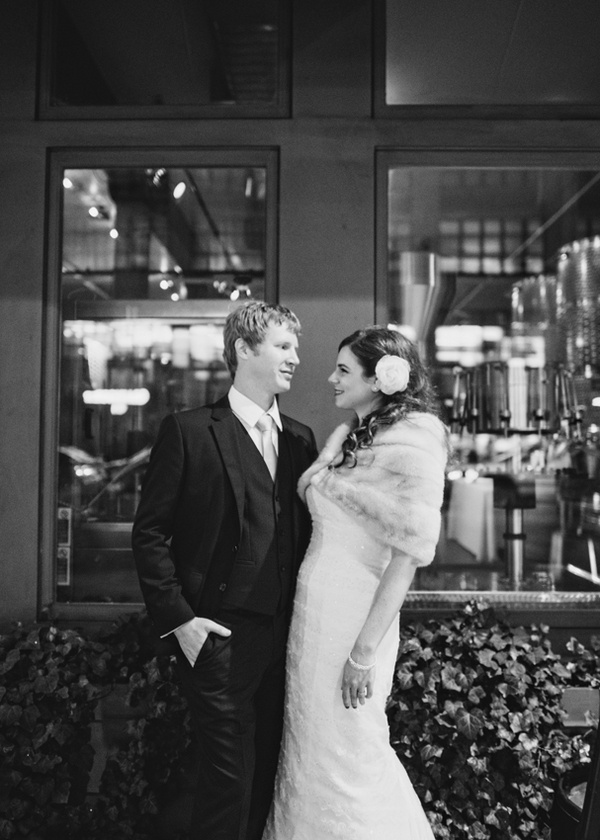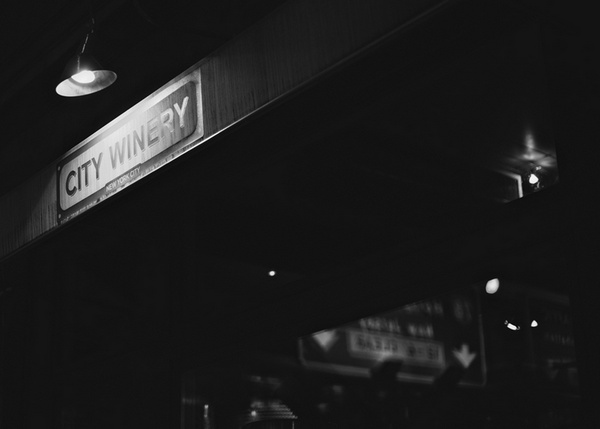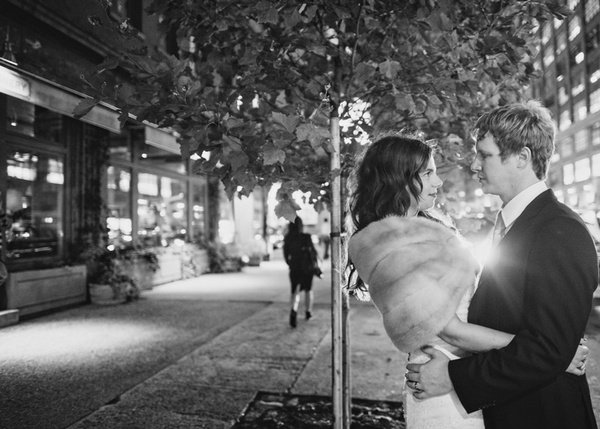 What were the highlights of the reception?
The wines and food! City Winery was wonderful and we would highly recommend it — they can accommodate both large and small groups. Our wonderful friend, The Cake Engineer, created our amazing cake and cookie favors that everyone loved and our wedding party made speeches that were truly touching.  And, it was perfect having the entire night set to our very own customized playlist.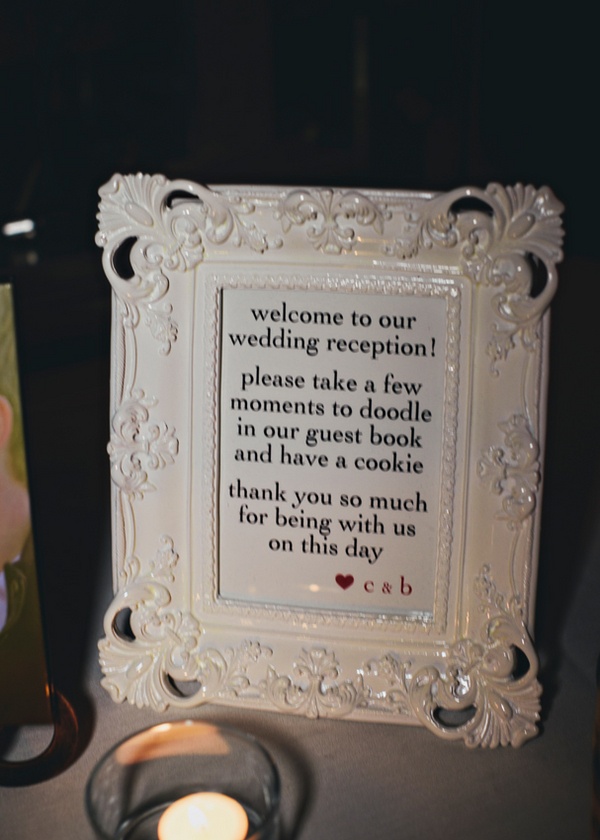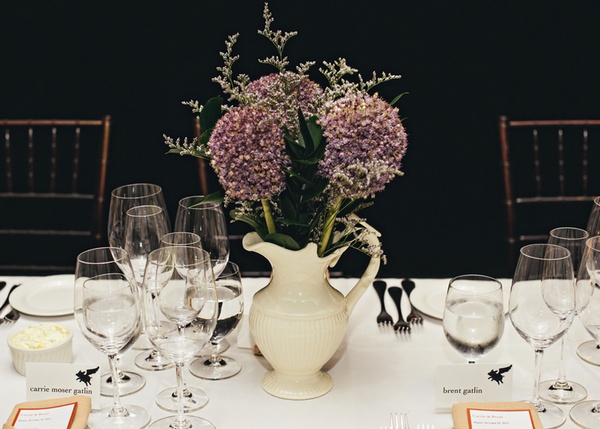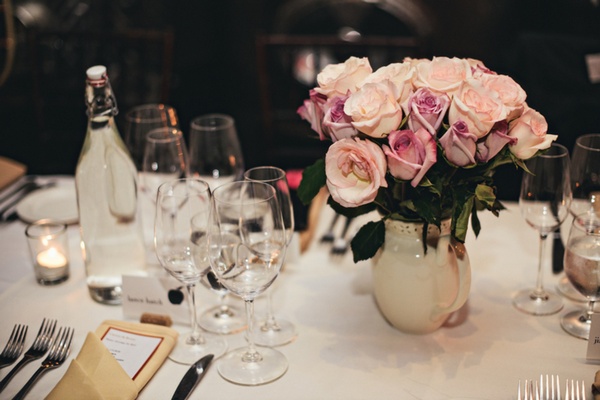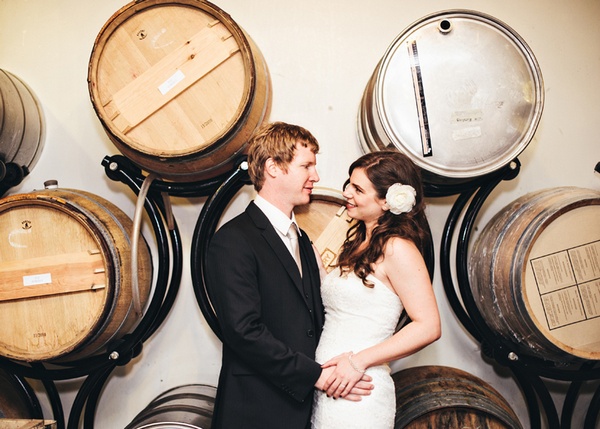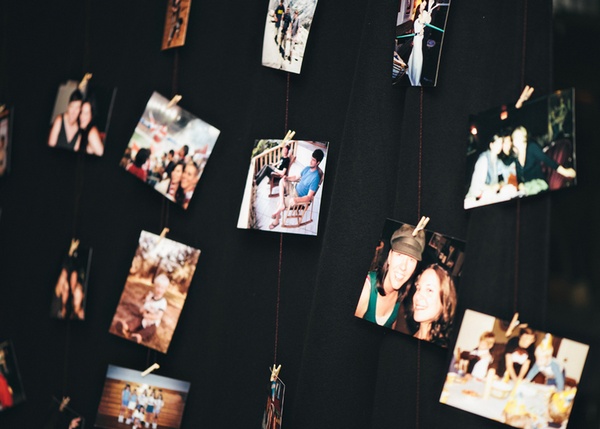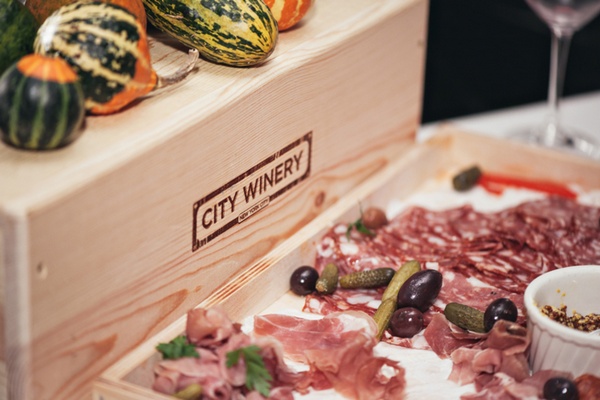 What was the best thing about having an intimate wedding?
Since our group was small, we were able to spend time with each person which was important to us. We have very specific memories of every single guest who was there.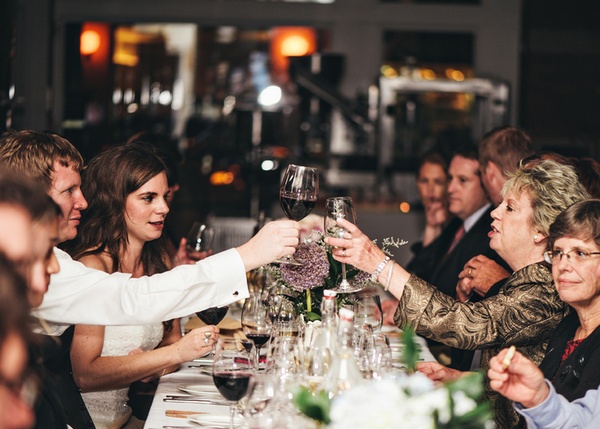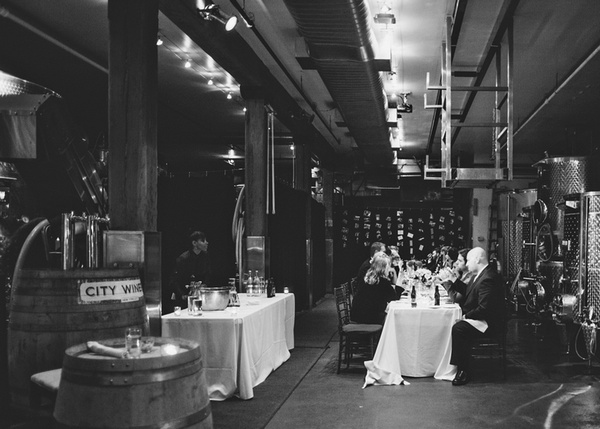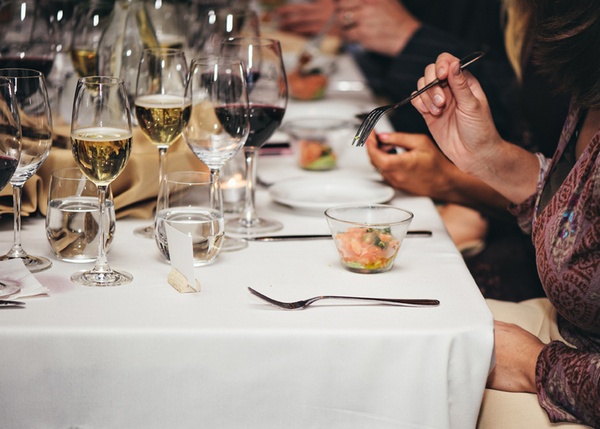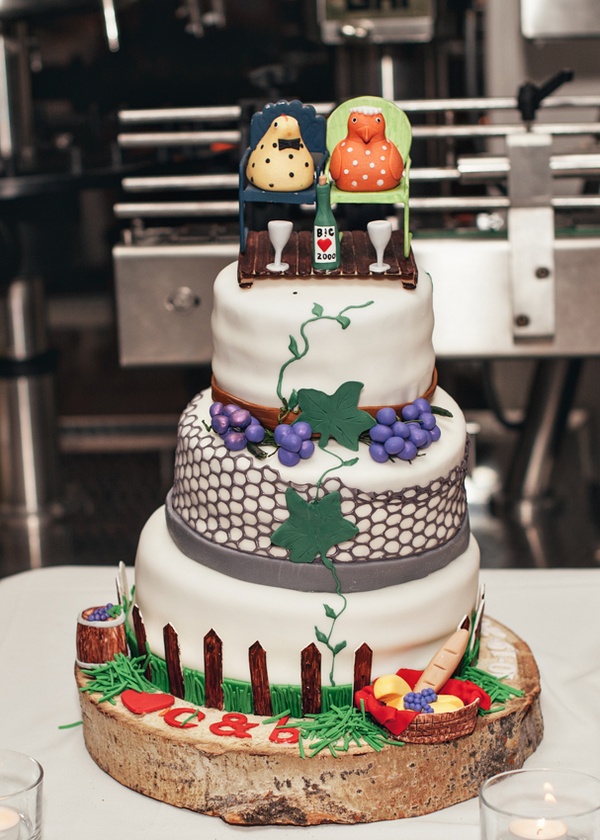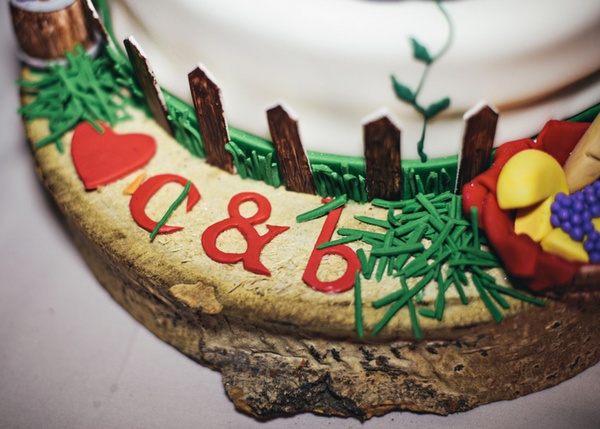 What advice do you have for couples who are considering an intimate wedding?
If you're going small due to budget, narrow it down to the two or three "big picture" items that are most important to you both, such as location, food or venue, and focus on making those most important things happen within your budget, but also stay flexible and give yourself some leeway. Try not to let yourself feel pressured by anyone else who thinks you should be doing things differently than how you and your partner want. We were very fortunate that we had such supportive family and friends, but regardless I believe we would have done it our way no matter what.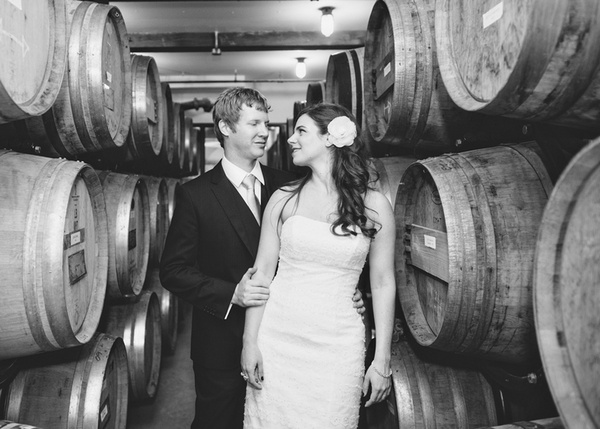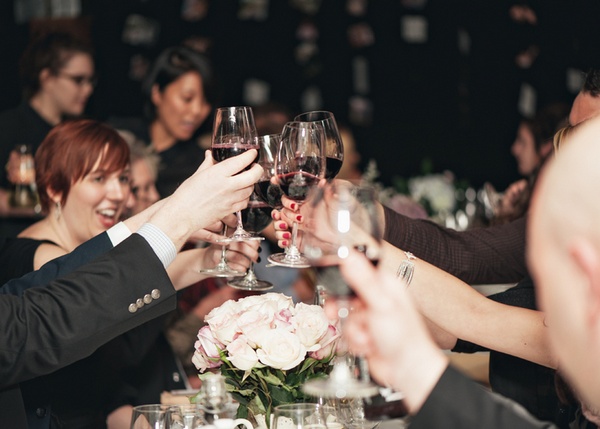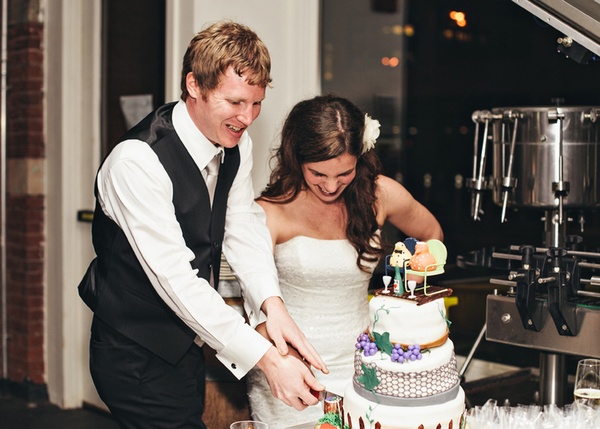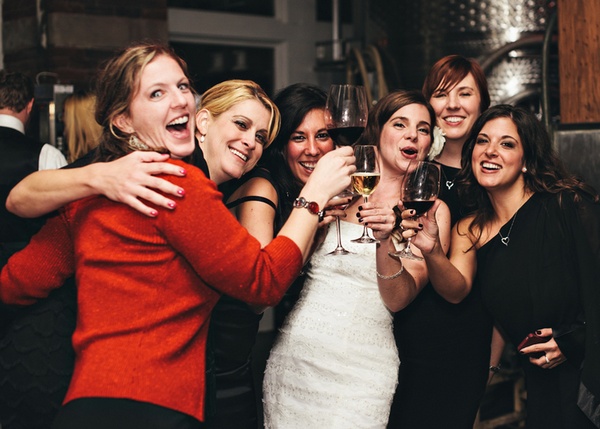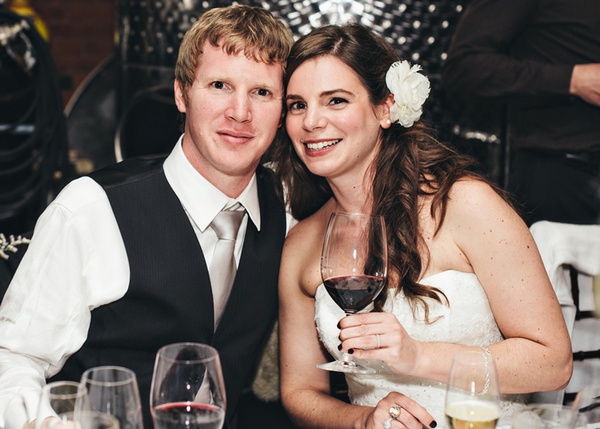 Vendors:
Photographer: Katie Jane Photography
Hair & Makeup: Jackie Schneider Beauty
Officiant: Always New York Weddings
Reception: City Winery
Cake & Favors: The Cake Engineer
Bride's Gown: David's Bridal
Groom's Suit: Hugo Boss