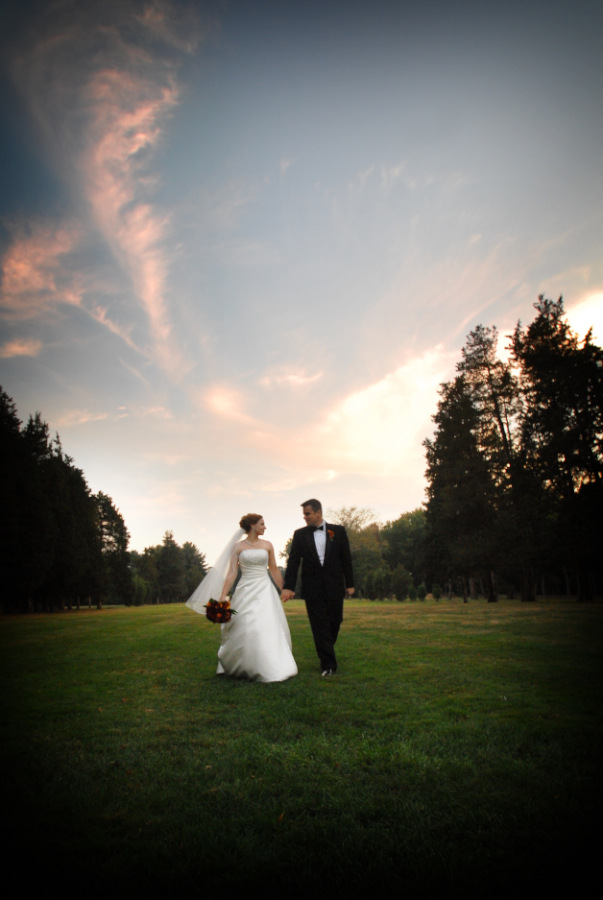 Gillian, 27 & Patrick, 29
Brookfield, CT
Wedding Date:  October 5, 2007
Number of Guests:  75
Wedding Ceremony Location: Wadsworth Mansion, Middletown, CT
Wedding Reception Location:  Wadsworth Mansion, Middletown, CT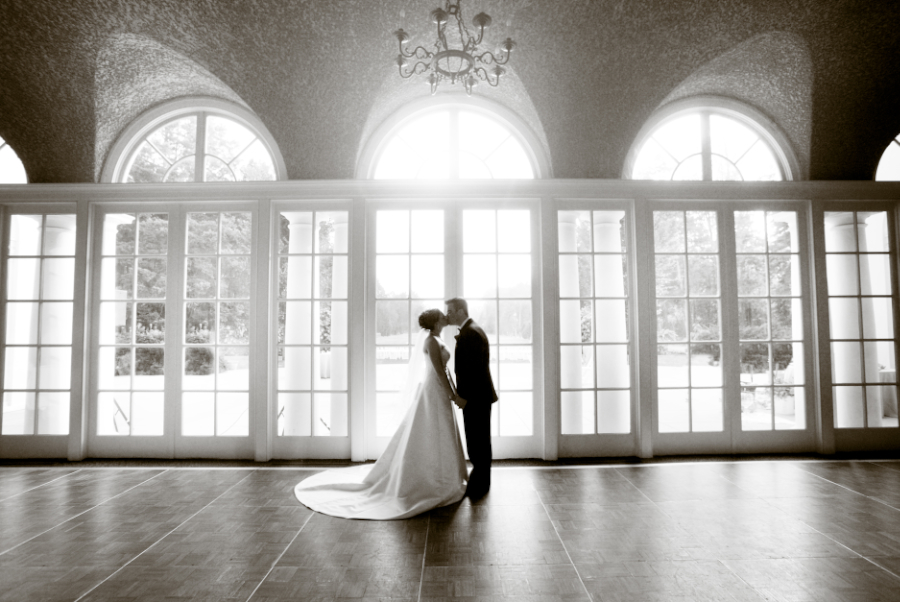 Why did you have an intimate wedding?
Originally we wanted to have our wedding in Italy with just our parents and immediate family. When we couldn't get this to fit with our plans we knew that we wanted a small wedding to maintain the intimacy of our original idea. It was more special and personal to us to be close to everyone in attendance.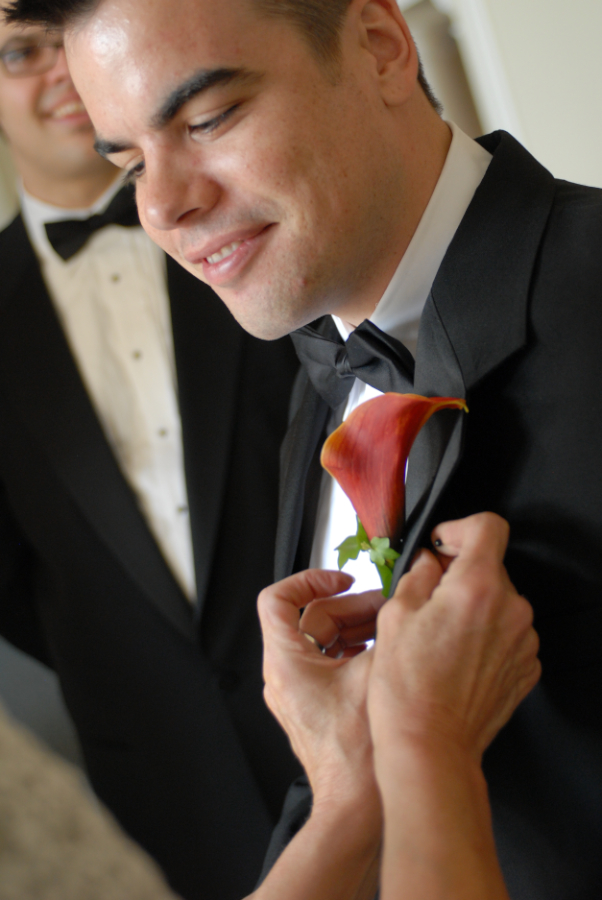 What are some challenges that you faced planning an intimate wedding?
We met with very few challenges when planning the wedding. However, many reception venues we looked at did require minimum guest counts that were above the number of guests we expected.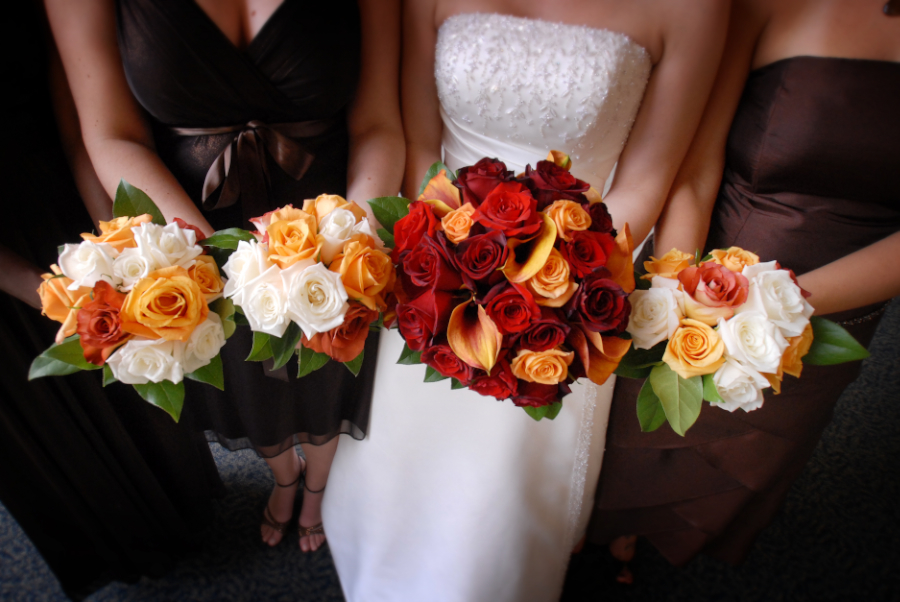 Was it difficult to pare down the guest list?
Not at all, but neither of us have a very large extended family.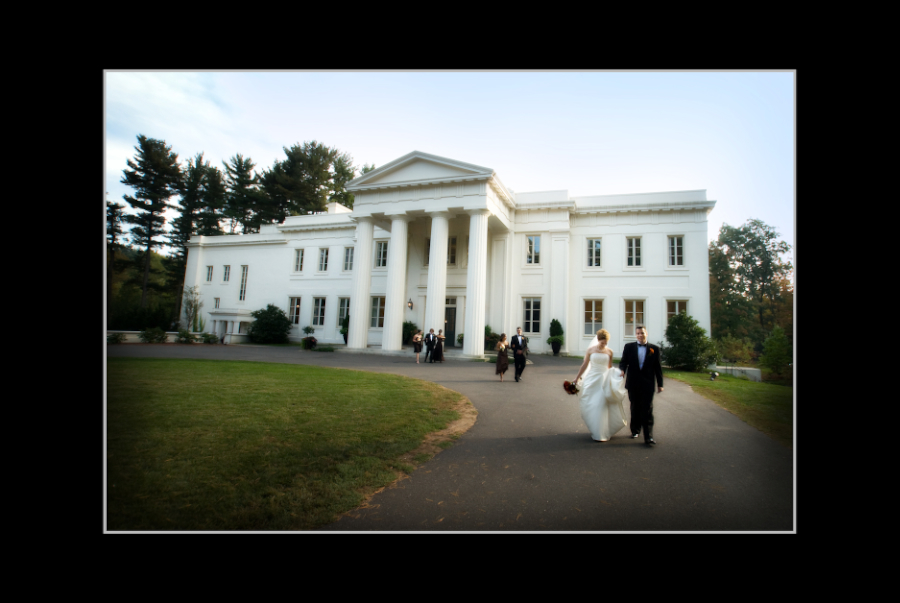 Did you have any 'issues' with the small guest list from friends and family? If so, how did you address them?
Both families were very respectful of our wedding plans. We were lucky that no one felt the need to recommend or require invitations that we hadn't already thought to extend.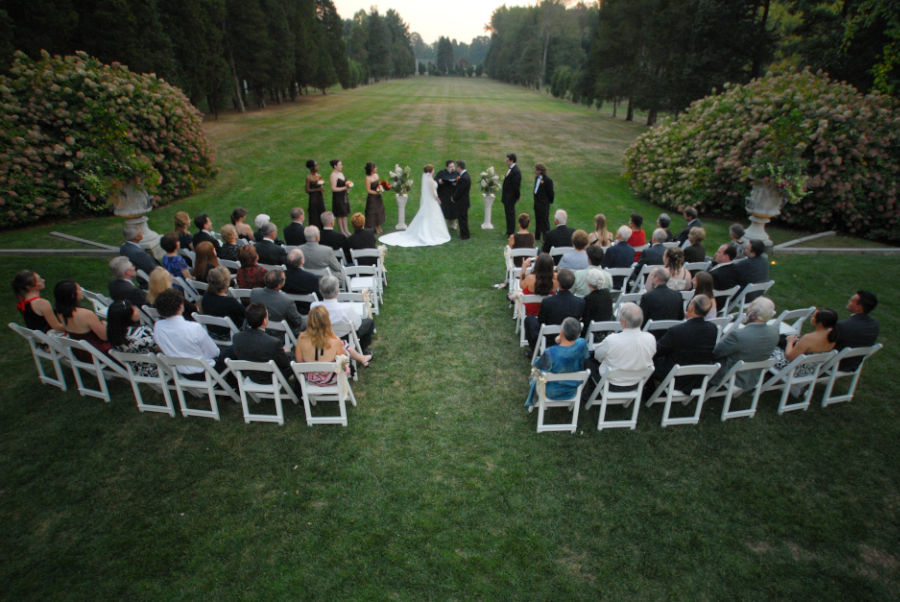 What were the highlights of the ceremony?
The outdoor setting was beautiful and we timed it perfectly before the sunset. Our Justice of the Peace had also helped us compile a personalized ceremony that said everything we wanted to say. I still can't help smiling when I think about it!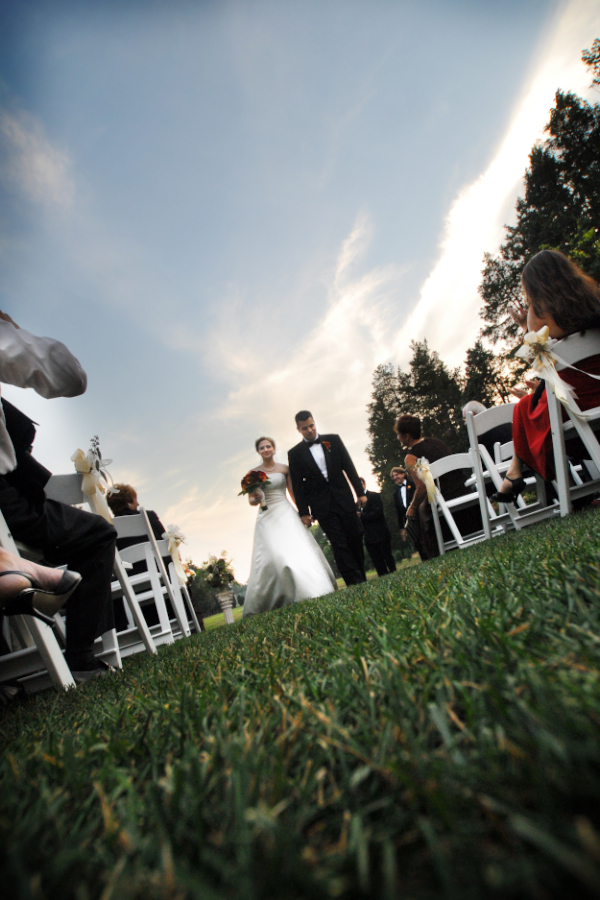 What were the highlights of the reception?
We did two big things that I think differ from most weddings and made ours more personalized. First, we did pictures before the ceremony so that we were able to be present for our entire cocktail hour. This gave us a lot of time to interact with our guests individually in a quiet, relaxed atmosphere. Our second big difference was to have a cocktail-style reception; meaning there was seating for most guests at smaller tables but with no required seating arrangement. This way everyone could move around as they wanted. It made us, and we hope our guests, more comfortable and fluid throughout the night.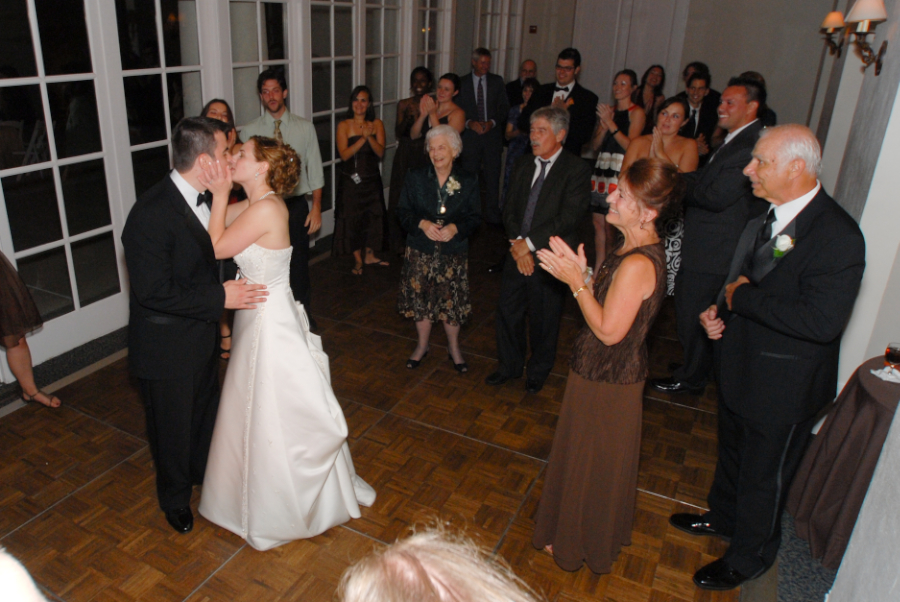 What was the best thing about having an intimate wedding?
Knowing that everyone in attendance was an important figure in our lives and being able to spend time thanking them all in person for coming.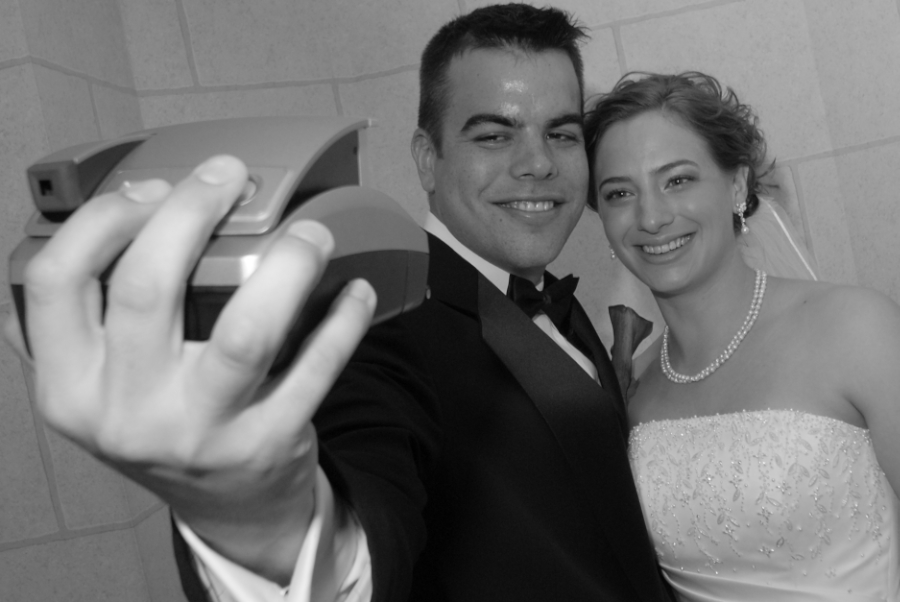 What advice do you have for couples who are considering an intimate wedding?
Your wedding should be a reflection of your personalities and having a small wedding is one way to do that. Spend time talking with your fiancée to produce a vision of your day so that it is special to both of you. And don't sweat the small stuff!
Vendors:
Reception/Ceremony Venue: Wadsworth Mansion, Middletown, CT
Caterer: A Thyme to Cook, North Stonington, CT
Florist: Just For You Floral Design Studio, Middlefield,CT
Photographer: Jerome Braga, Studio 1923, Middletown, CT
Photos: Jerome Braga