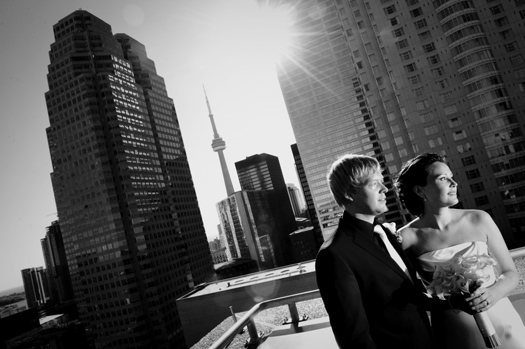 Helen, 35 & Neil, 35
Toronto, Ontario
Wedding Date: September 19, 2009
Number of Guests: 75
Wedding Cost: $50,000
Wedding Ceremony Location: Enoch Turner Schoolhouse, schoolroom
Wedding Reception Location:Enoch Turner Schoolhouse, hall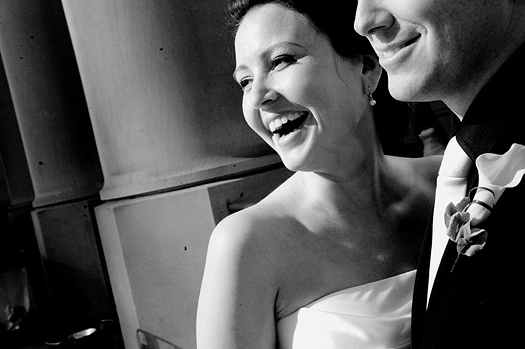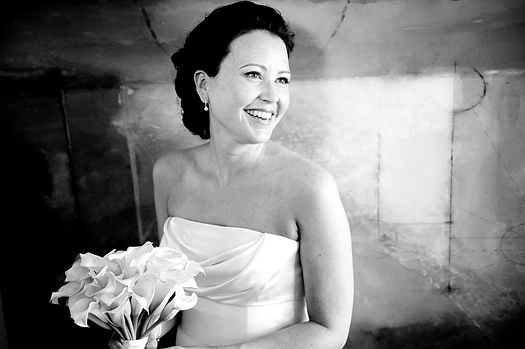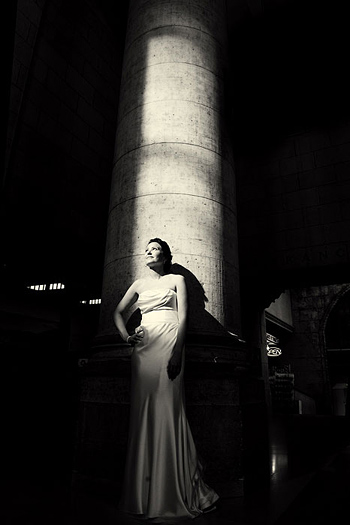 Why did you have an intimate wedding?
We wanted to create a personal and warm experience for ourselves as well as for each of our guests.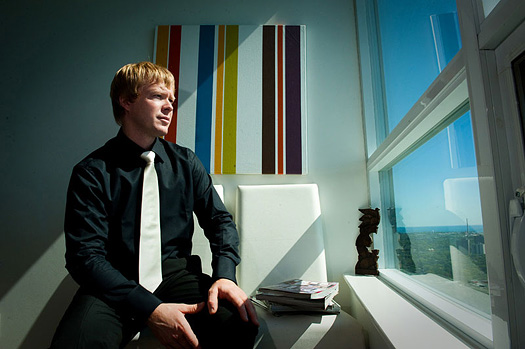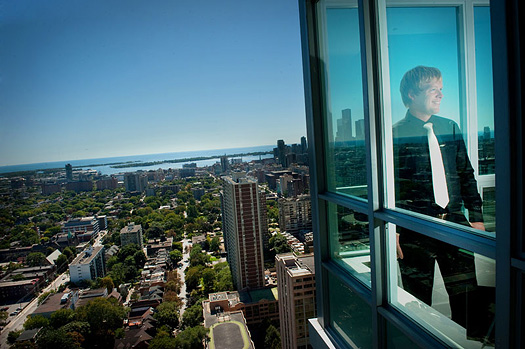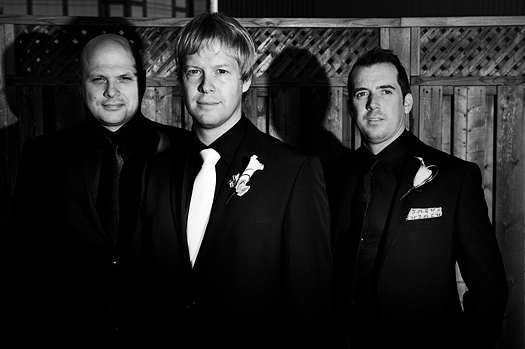 What are some the challenges that you faced planning an intimate wedding?
As with planning any event, whether it is for 75 or 300 people, there are the challenges of meeting expectations, time-lines, and budgets. We were fortunate to have been assisted by our fabulous wedding planner, Lisa Allian, who was able to keep our stress to a minimum, and kept us on track in terms of time-lines and cost.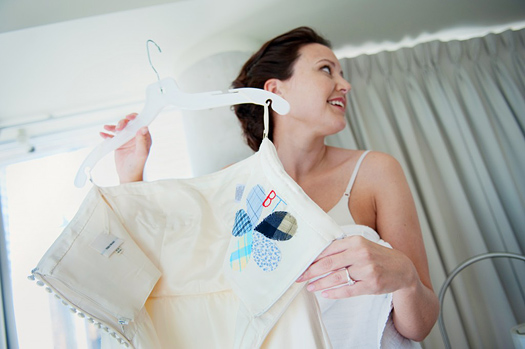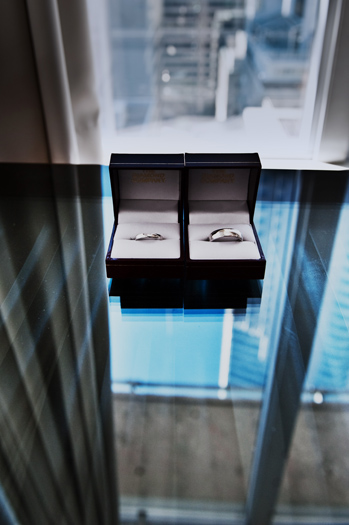 Was it difficult to pare down the guest list?
Not really. Though we refined our list a few times, we stayed true to the fact that we wanted a smaller wedding. We were not focused on the number of guests in order to make it a celebration, but rather the quality of our friendships and connections we shared with our guests.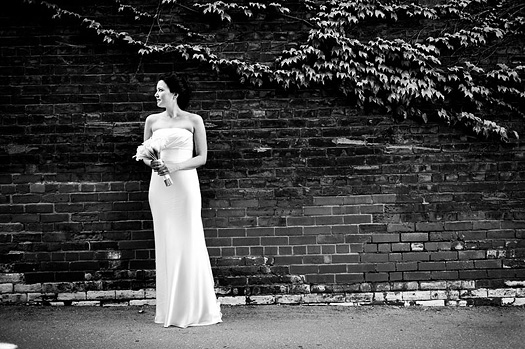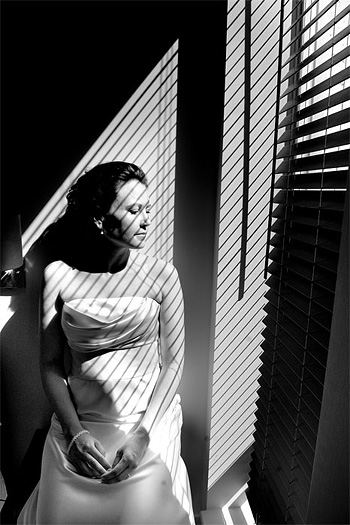 Did you have any 'issues' with the small guest list from friends and family? If so, how did you address them?
Our "issues" were small and involved children. We did not extend our invitations to children under the age of 12. When asked, we kindly requested that parents find alternate care for their child(ren) for the evening.  Many of our guests have children, or were expecting, but all were quick to acknowledge their excitement of going out to party with us!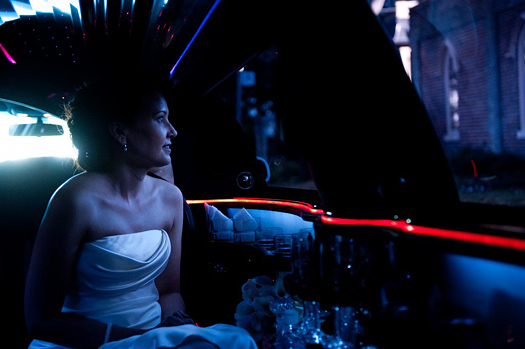 What were the highlights of the ceremony?
The schoolroom! It was so charming! A 3-piece string band played as guests were seated at old school desks, and a family member conducted the ceremony.  Having everyone in the enclosed space helped capture the intimacy we wanted for that moment.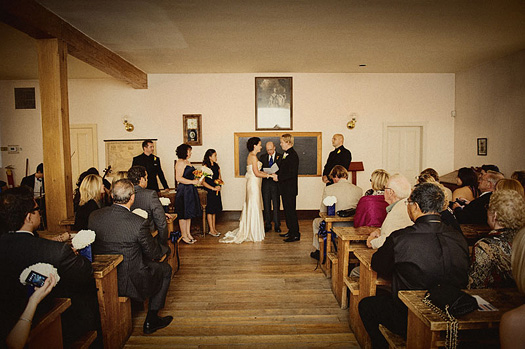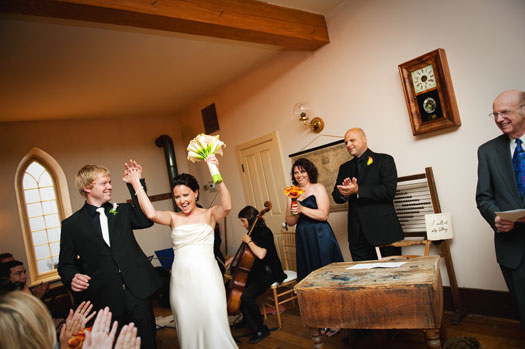 What were the highlights of the reception?
The highlight was the ambiance in the room. We chose to have a cocktail-style set up including a lounge area and high tables accompanied by full service food stations and a fully equipped bar. The arrangement allowed for guests to mingle easily and to keep the dance floor busy. It worked!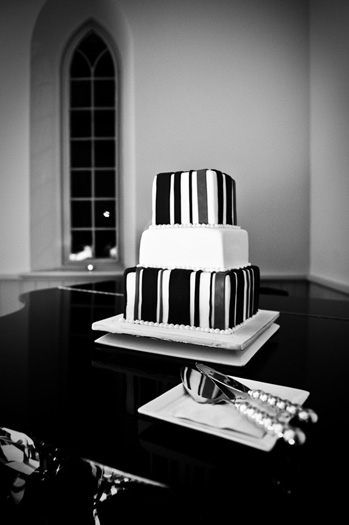 What was the best thing about having an intimate wedding?
The best was that we were able to mingle with our friends and family at all times. We accomplished what we set out to do, which was to have everyone feel as if they were over at our house for one great dinner party.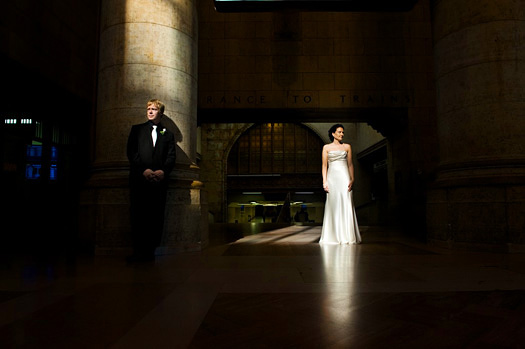 What advice do you have for couples who are considering an intimate wedding?
Less is more. (But may not exactly cost less!)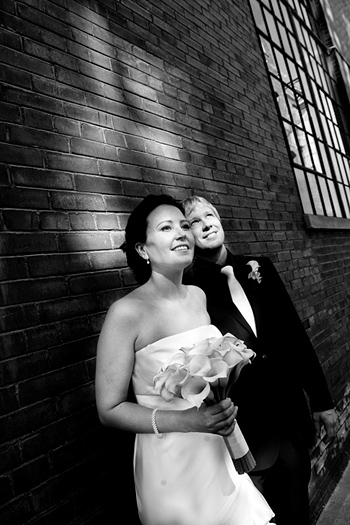 Vendors:
Wedding Coordinator: Visions of Platinum and Garnet
Decor:Luxe Rentals
Caterer: Bodega Catering
Photography: PhotoTerra Studio
Flowers: Cool, Green and Shady
Strings: Wellington Music
Invitations:Laura K Designs