Jennifer and Scott, both architects, had an intimate rooftop ceremony at their home in Baltimore, Maryland last October. The day after their ceremony, they celebrated with 75 friends and relatives at the gorgeous Corradetti Glass Studio in Baltimore.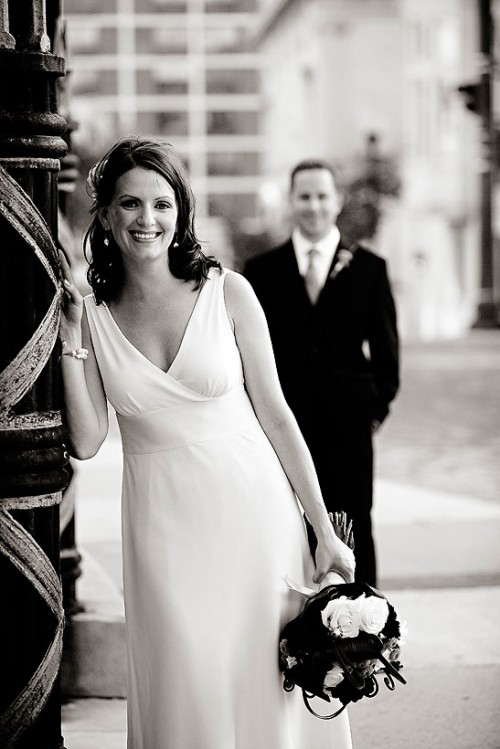 Jennifer, 31 & Scott, 32
Ceremony Location: The couple's home in Mt.Vernon, Baltimore, MD.

Reception Location: Corradetti Glass Studio in the Clipper Mill Complex
Wedding Date: October 9, 2009 (Ceremony); October 10, 2009 (Reception)
Number of Guests: 17 (Ceremony; 75 (Reception)

Wedding Cost: $20,000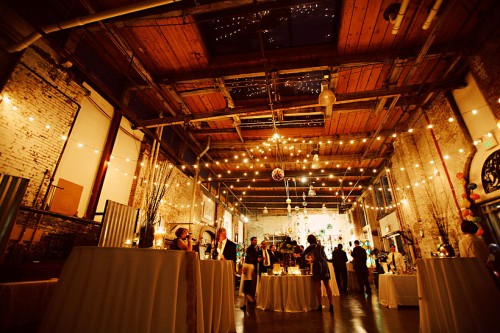 Why did you have an intimate wedding?
We didn't really like the idea of having a large crowd for our ceremony as it is a private thing for us, so we decided to split the event and have a small family ceremony one day, and the larger cocktail party the next.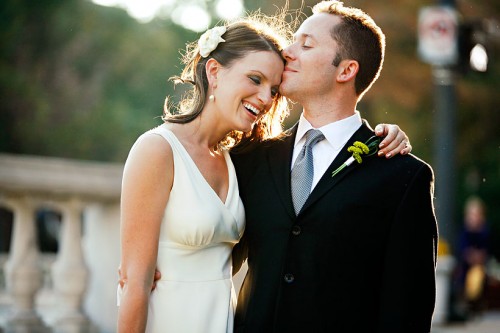 What are some the challenges that you faced planning an intimate wedding?
Most vendors are set up for the 'wedding format'.  When you deviate from that, it becomes difficult as everything is in pre-arranged packages …  I actually stopped telling people that it was for a 'wedding' and things started going much smoother.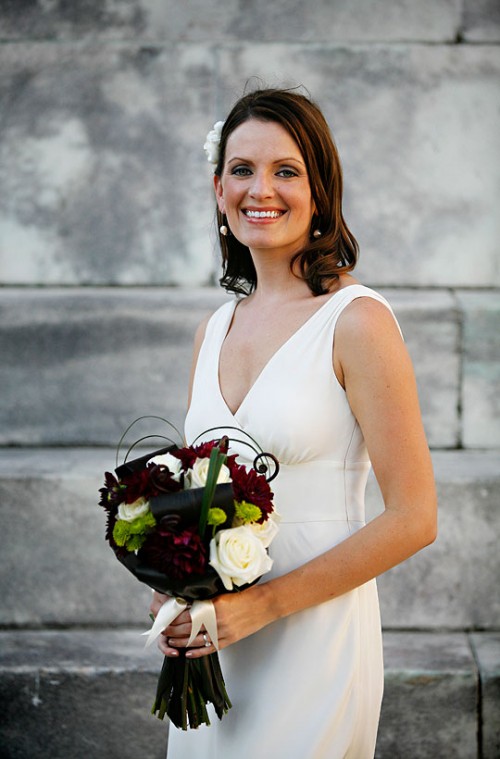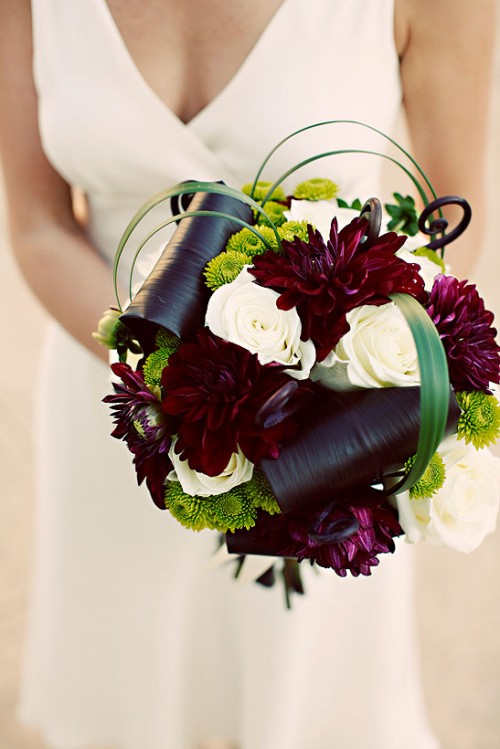 Was it difficult to pare down the guest list?
No. We stuck to the immediate family rule for the ceremony and then invited all for the cocktail party.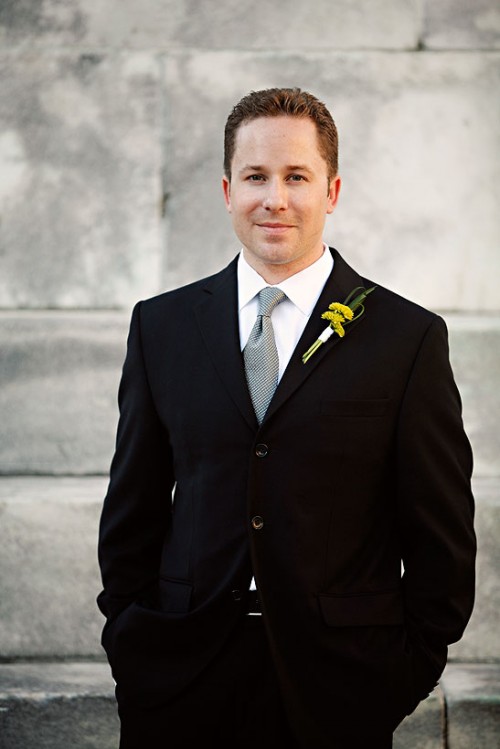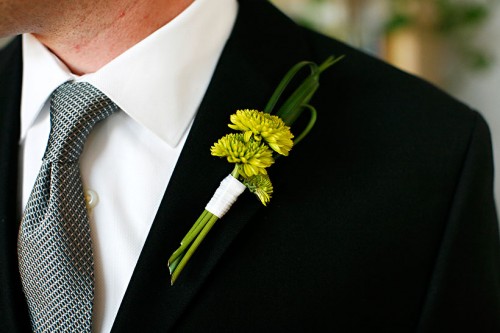 Did you have any 'issues' with the small guest list from friends and family? If so, how did you address them?
Not at all.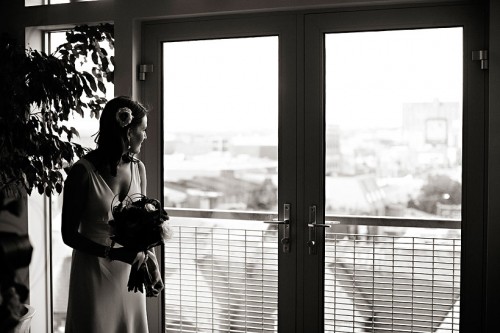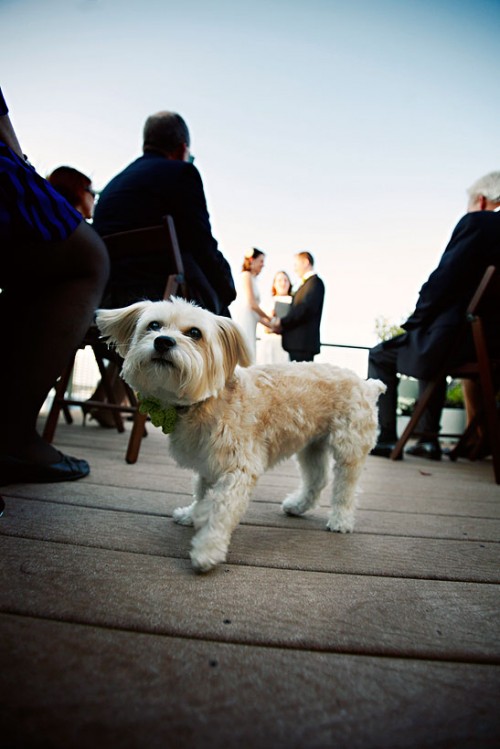 What were the highlights of the ceremony?
We had a VERY small simple event, but we did plant a 'ceremonial' lemon tree.  The best thing about the entire event was that it was at our home on our deck. Our dog was there running around so it kept things low key.  The pictures in Mt. Vernon park were wonderful. We love the neighborhood and have lived there for sometime, so it was really great that it meant something to us and was not just a pretty backdrop.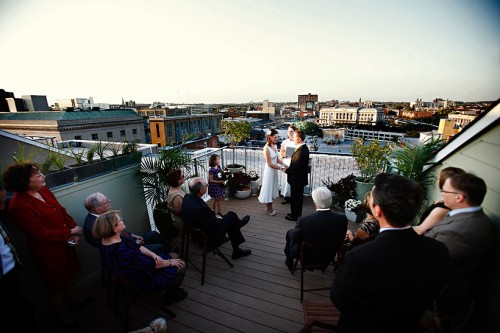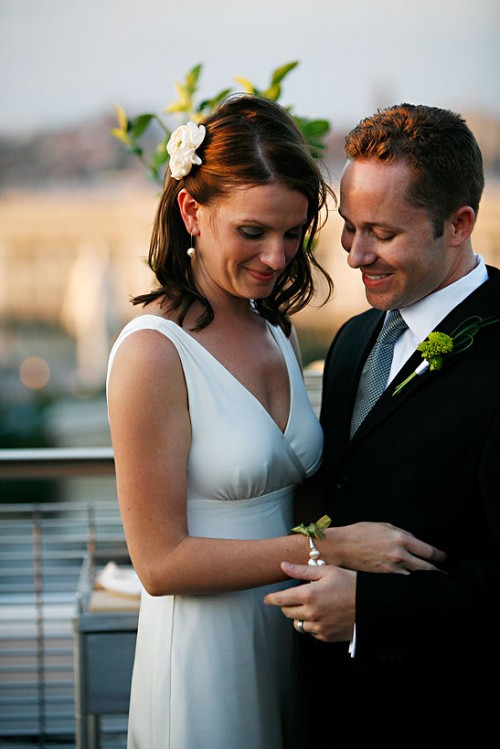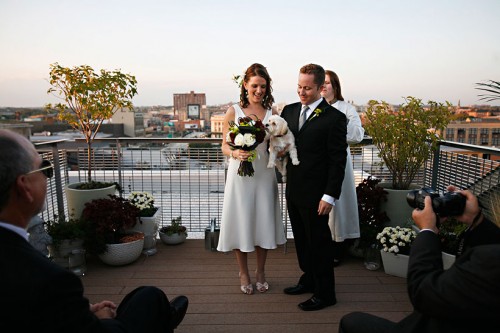 What were the highlights of the reception?
Again, fairly low-key cocktail party.  The food was amazing and was one of the most important things to us.  Also my aunt and uncle provided amazing wine from a vintner they met in Napa. The photo-booth set-up was a great  'activity' and we have recommended to many people.  The setting was probably my favorite part.  Beautiful old warehouse (we are both architects so we are into those kind of spaces), with gorgeous glass art sparkling everywhere.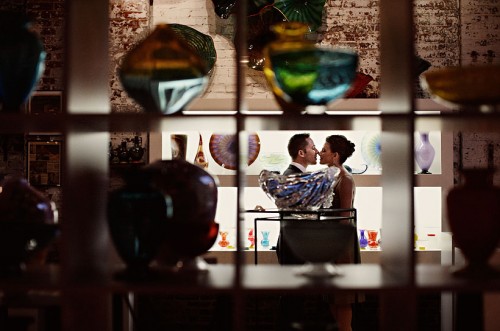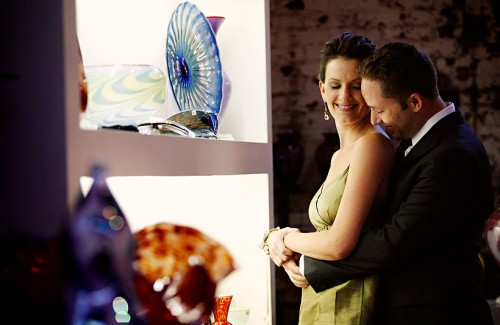 What was the best thing about having an intimate wedding?
We did everything exactly the way we wanted without having to follow a formula.  I think we were surprisingly relaxed and we made and designed everything so it really felt like we were hosting an event that was important to us.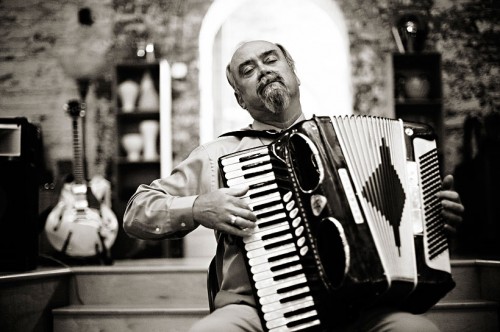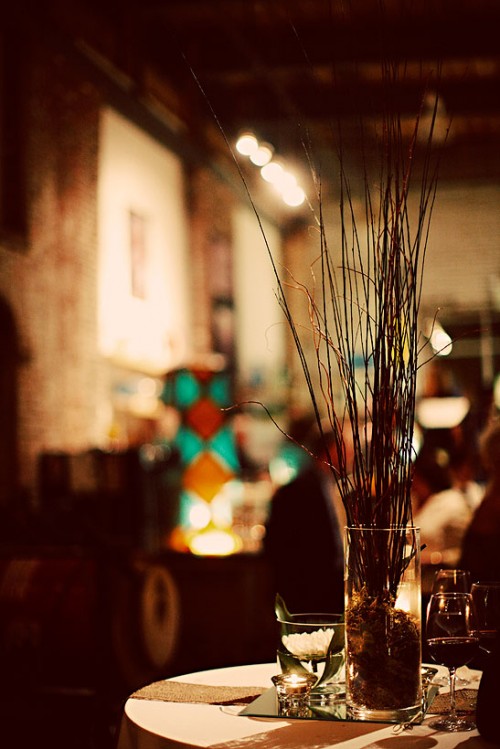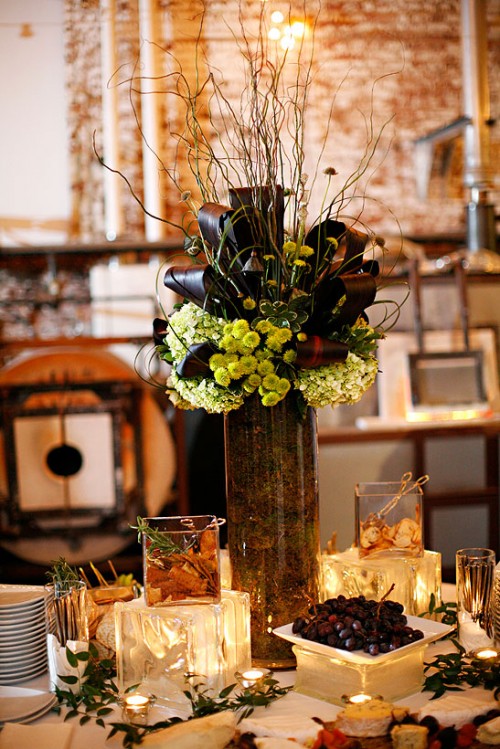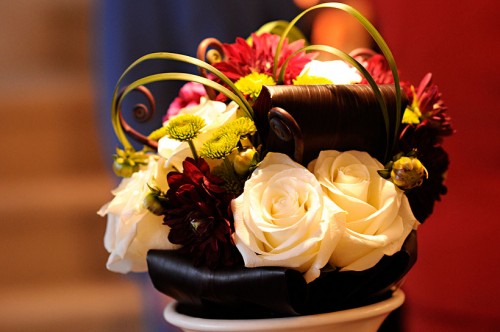 What advice do you have for couples who are considering an intimate wedding?
Do it!  Don't let the expectations of others stop you.  Best advice: Don't tell anyone you call that it is for a wedding. A 'party' should sufffice!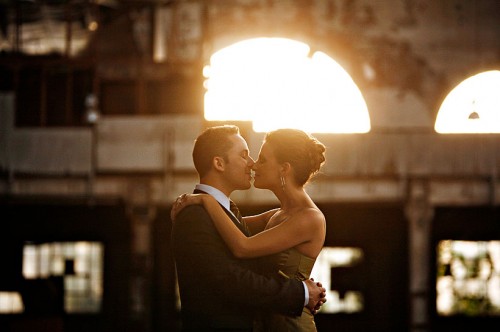 Vendors:
Photography: Stephen Bobb,  Love Life Images
Catering: Chef's Expressions
Flowers: Crimson & Clover – Emma
Wedding Dinner: Sotto Sopra – Italian Restaurant
Music: Jim Stewart Jazz Trio