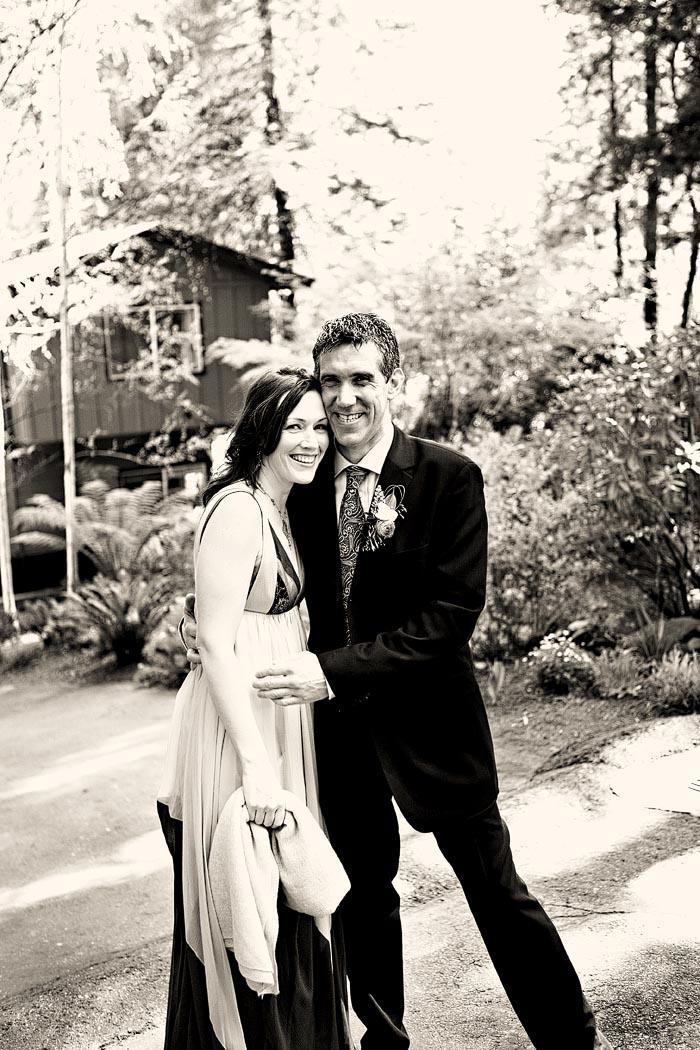 Jenny, 38 & Matthew, 42
Los Gatos, CA
Wedding Date: March 21, 2008
Number of Guests: 31
Wedding Cost:  $10,000
Wedding Ceremony Location: Nestldown – Los Gatos, CA
Wedding Reception Location: Nestldown – Los Gatos, CA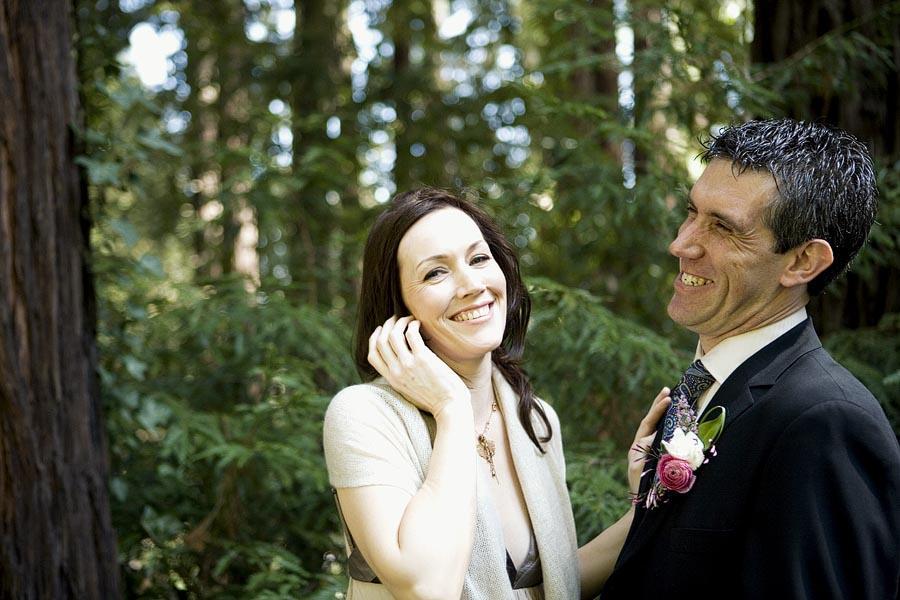 Why did you have an intimate wedding?
We initially thought of eloping to Hawaii and having a celebration with our families later. However, then we decided we wanted close family and friends there, also wanted to keep our costs down as we were working on a budget of $10,000.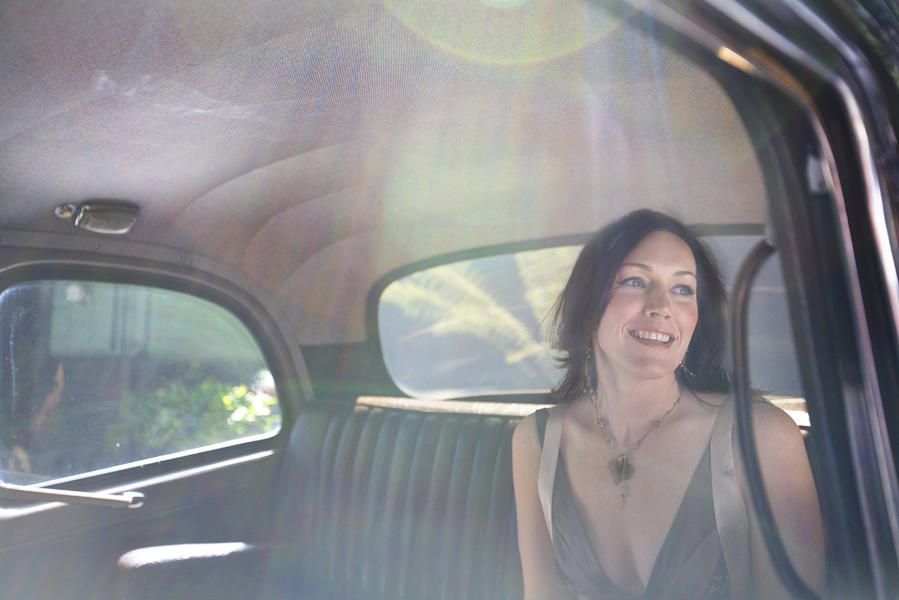 What are some the challenges that you faced planning an intimate wedding?
Cost, especially for catering. Prices are often higher as packages generally start at a 50 person minimum for many caterers. Also, finding someone who would make and deliver the cake I wanted that would serve 30 people was a challenge. Most bakeries would not deliver a small wedding cake of only 2 tiers, even if I paid them!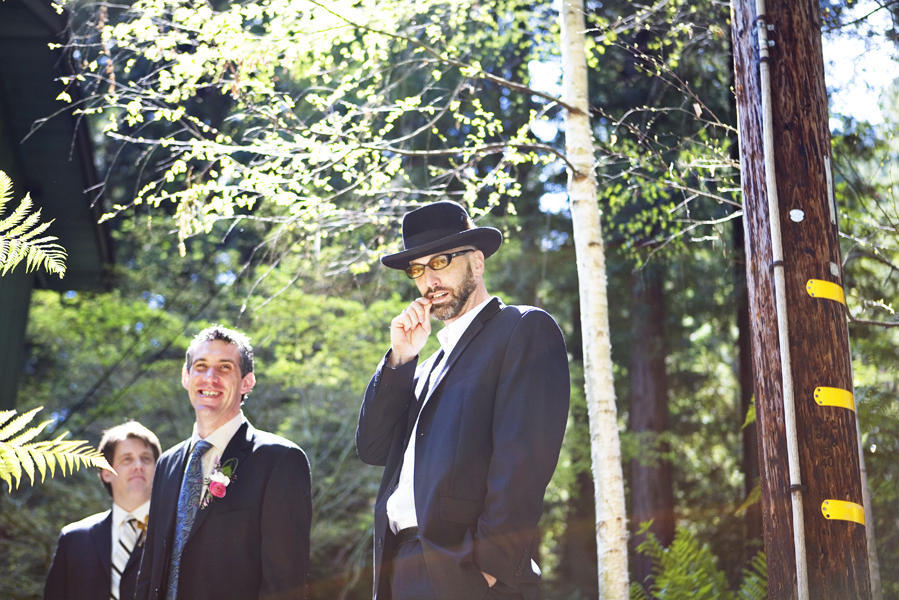 Was it difficult to pare down the guest list?
No
Did you have any 'issues' with the small guest list from friends and family?
No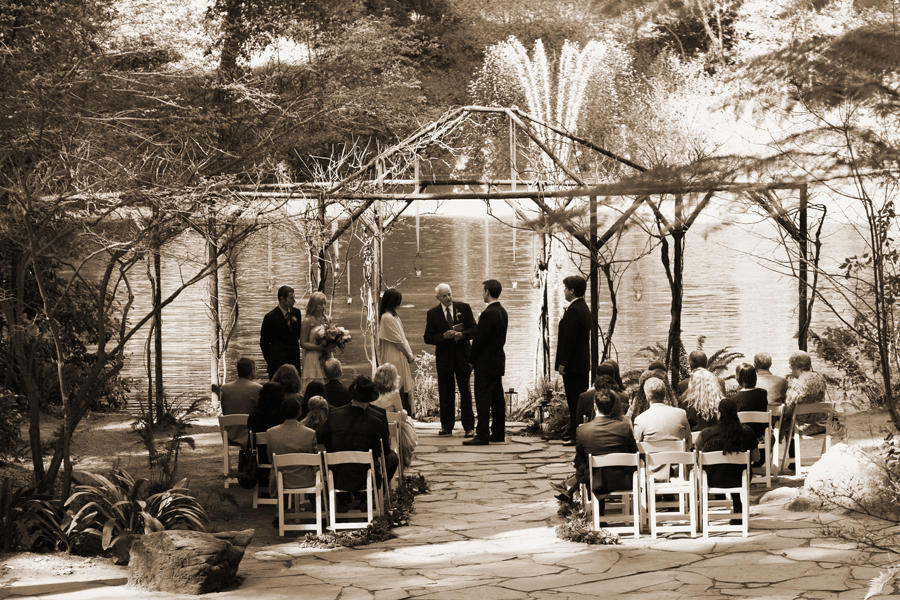 What were the highlights of the ceremony?
The ceremony was held down in the woods under an arbor with hanging votives by a lake with huge fountain. Nestldown has a long wooded stairway that created a beautiful procession. I walked down with my dad on my left and my stepdad on my right. We had a guitarist play a lovely samba from Black Orpheus as I walked down, and there were lots of smiles and laughter during the ceremony with our minister, a philosophy and theology professor. My sister and brother stood beside me, and Matthew's brother was his best man and ring bearer. Our guitarist, played Kemp's Jig for our processional, and we walked together back up the stairway through the majestic redwood trees, where our photographer Kate Harrison got an award winning shot! It was magical!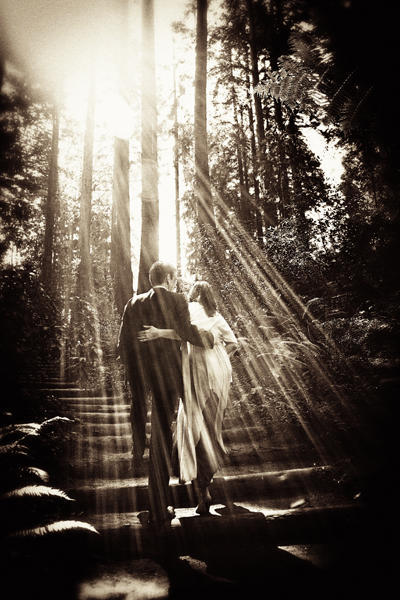 What were the highlights of the reception?
The ceremony was held in the modern "barn", with our favorite songs played by an acoustic guitarist. We had a beautiful fire lit that warmed the room. Our florist did amazing centrepieces of moss, polished stones and early spring flowers. There were 6 round tables, and we had a late lunch of warm corn soup, butter lettuce salad and for the entree: filet mignon, halibut or butternut squash cigars. Both my dads made lovely toasts and jokes. I gave my bouquet to our 10 year old god-daughter. We had an emotional thank-you to everyone as we cut our darling cake  – "treasures of the woods", with mushrooms, fern frons, spring flowers, and a ladybug!
What was the best thing about having an intimate wedding?
I got to see, talk, and connect with everyone throughout the whole day! Some of our guests were family members that live out of state, so it was wonderful and truly intimate, for us to see them and for them to see each other! Kate our photographer took so many wonderful shots of us, our family and friends.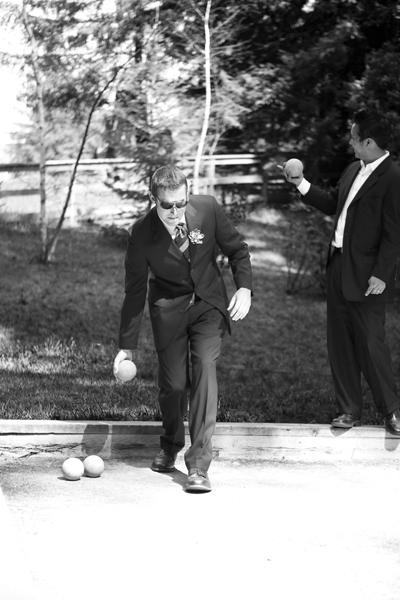 What advice do you have for couples who are considering an intimate wedding?
Go for it! It makes it so special that you can actually spend time with each guest. You can keep the cost down on all aspects from photography to cake to food. Look for wedding venues that offer off-season packages. I'd like to add here that our caterer, Thomas John, and our Nestldown event manager, Brooke, were extremely helpful in working together and with us to plan the wedding, guests, seating, organizing the outline of how the day would go, timing, etc. I did not have a wedding planner – they really did the wedding planning with me!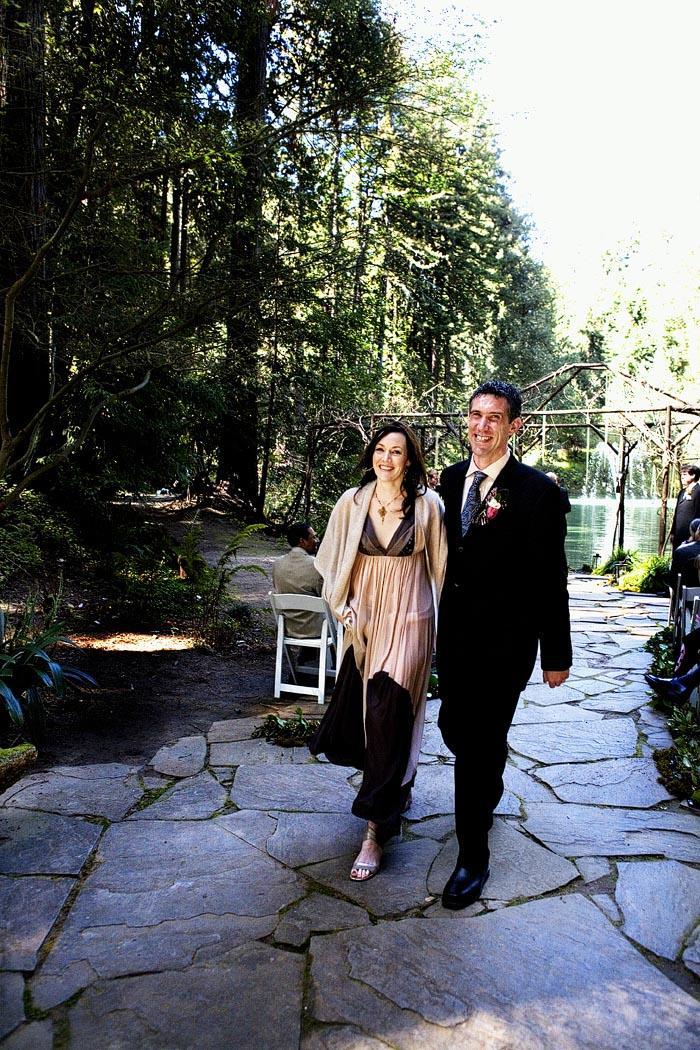 Vendors:
Photographer: Kate Harrison Photography
Venue: Nestldown, Los Gatos, CA (Brooke)
Wedding Cake: Studio Cake, Menlo Park, CA – BethAnn Goldberg
Florist: Bloomsters 
Caterer: Thomas John Events 
Guitarist: Rick Vandivier
Officiant: Joseph Steinke
Photos: Kate Harrison Photography