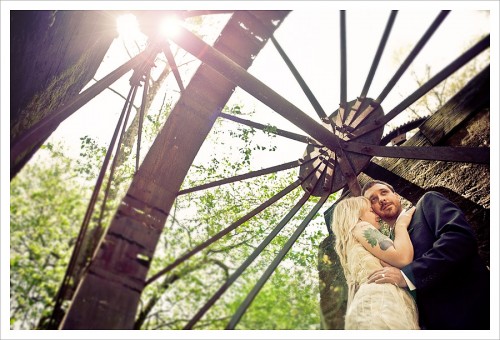 Kaitlin, 27 & Chris, 26
Demorest, GA
Wedding Date: April 24, 2010.
Number of Guests: 50
Wedding Ceremony Location: Our living room! It poured rain on and off all day, we had planned on having the ceremony in the front yard but changed it at the last minute to bring all of our friends and family into our little living room. It was the most amazing feeling having everyone in one room while we read our vows and the story of our heart.
Wedding Reception Location:The tent in our backyard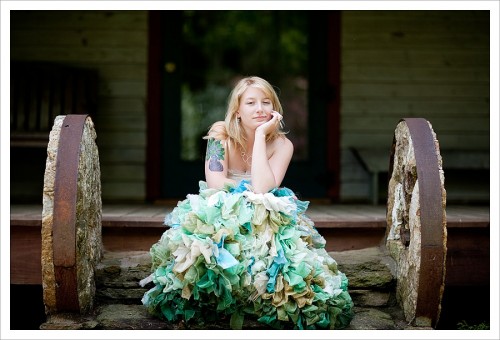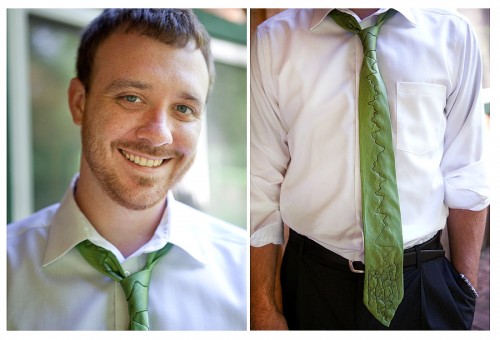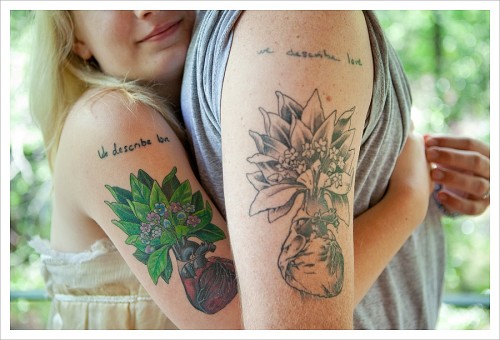 Why did you have an intimate wedding?
Our friends and family mean the world to us and we wanted to have a celebration that included everyone. We decided to have the ceremony at our home because we wanted to invite our friends and family into our daily life.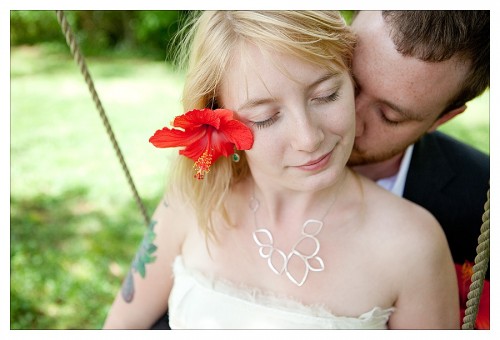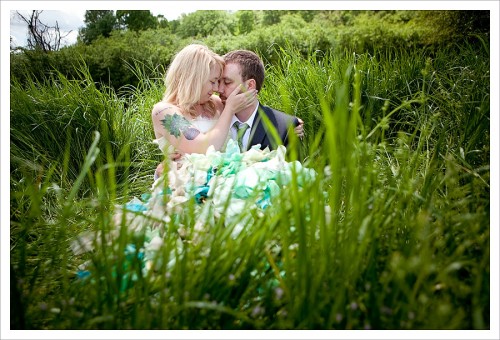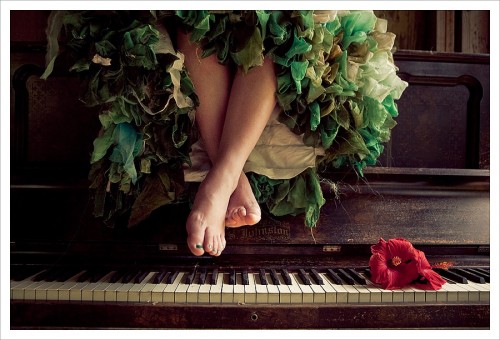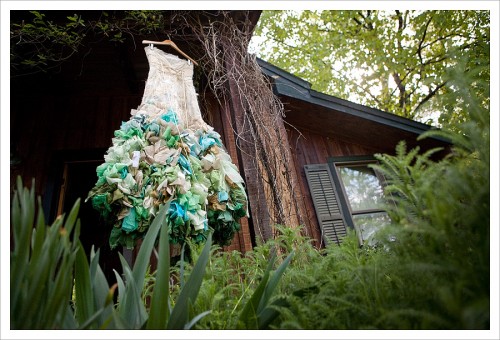 What are some the challenges that you faced planning an intimate wedding?
There actually weren't too many. It went very smoothly because we knew early on that we were not interested in a traditional wedding and this allowed us to do whatever we wanted.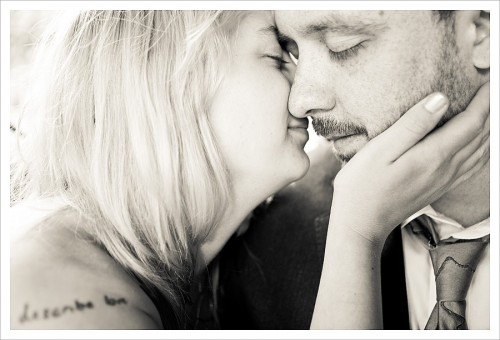 Was it difficult to pare down the guest list?
Nope. Everyone that was there was meant to be there.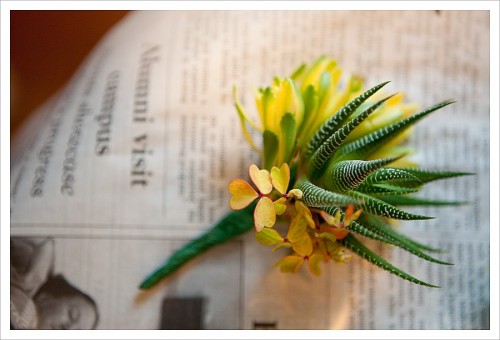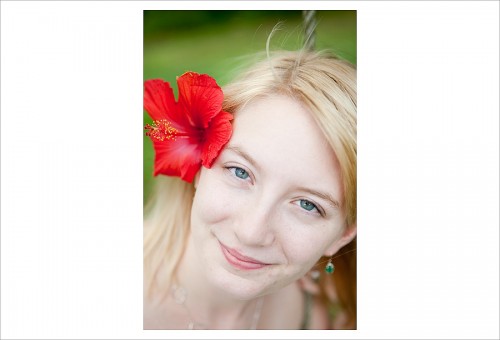 Did you have any 'issues' with the small guest list from friends and family?
Nope.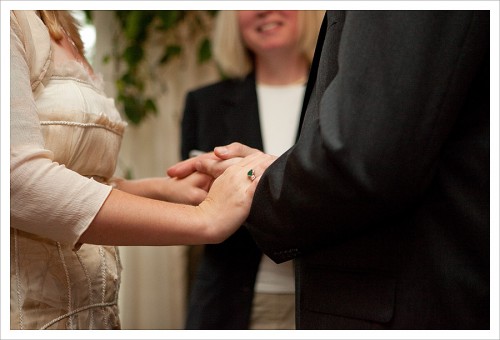 What were the highlights of the ceremony?
The highlights of the ceremony definitely include our officiant telling the story of our life together. My husband and I have been together for fourteen years and it so beautiful and amazing to hear some tell that story. Our vows were also very powerful and moving.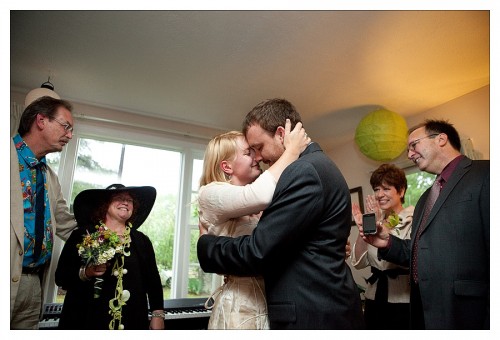 What were the highlights of the reception?
The highlight of the reception include quite a few moments, including a wonderful dinner, being with our family and towards the end, my mom's giant southern black hat being passed around to everyone while our photographer took photographs.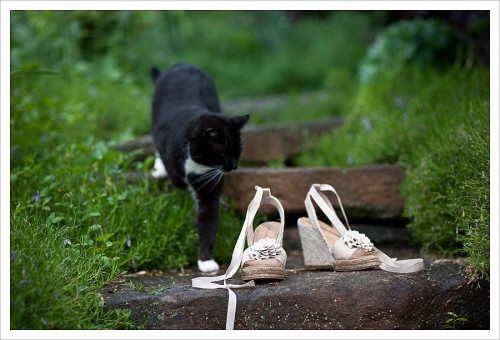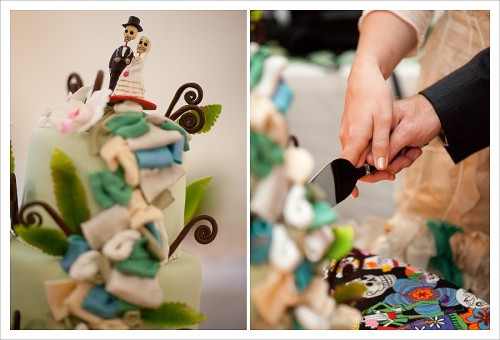 What was the best thing about having an intimate wedding?
The best thing about having an intimate wedding was just that feeling of being so close to everyone. The energy was amazing!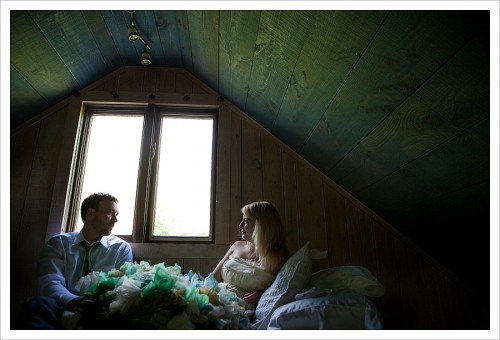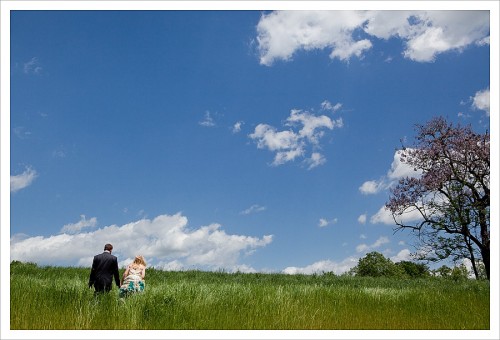 What advice do you have for couples who are considering an intimate wedding?
My advice would be to take the time to decide what is most important and be open to that changing during the process.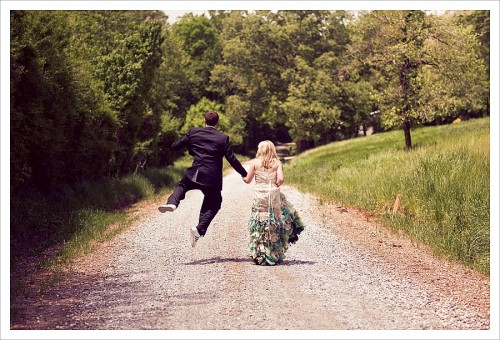 Vendors:
Photographer: Larissa Cleveland Photography
Dress:Wai Ching
Cake: E.B Cakes
Rings: Athena Jewelers
Catering: Hawk Wild BBQ
Floral: Michaleens
Invitations: Boxcar Press