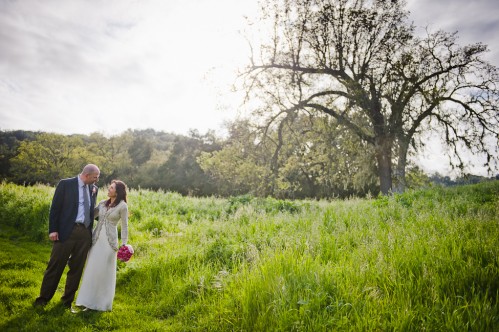 Laura, 45  & Jeff, 45
Wedding Date: April 2, 2010
Number of Guests: 24
Wedding Cost: Approx. $6,000
Wedding Ceremony Location: Thacher Winery, outside the tasting room, under a beautiful tree.
Wedding Reception Location: Thacher Winery's "KR" (Kentucky Ranch) Barn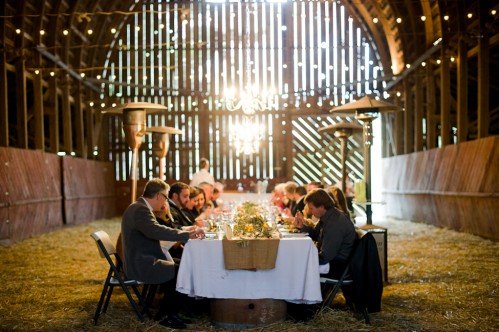 Why did you have an intimate wedding?
We chose an intimate wedding to keep costs down, but still have a beautiful, meaningful day with our family and most cherished friends around us.  Our initial thought was to travel somewhere far away, just the two of us with our little girl, but our friends told us they would follow us wherever we went.  So, we started looking for a location and didn't need to look any further when we saw the venue in Paso Robles this past summer.  Coincidentally, they were preparing the barn for a wedding the day we first visited.  It is so beautiful, it was a very easy choice to make.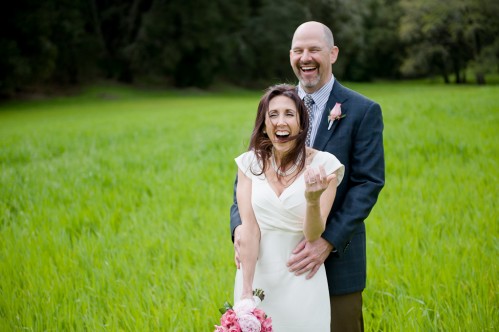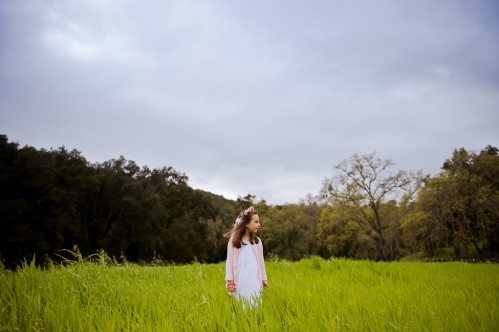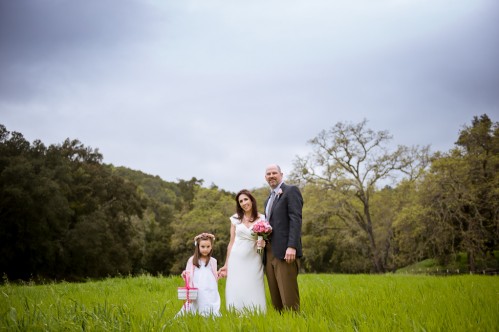 What are some the challenges that you faced planning an intimate wedding?
A big challenge was filling out the seating chart with one long dinner table, and trying to match the right chemistry among our family and friends.  Ultimately, it worked out just right.  But honestly, we began seriously planning our wedding only about two months in advance (just ask our photographer, who I literally contacted about two weeks before the wedding).  We e-mailed our invitation, and relied on referrals from everyone: the winery owners (wonderful people) referred us to the caterers, who they had worked with before; the caterer referred us to the bakery and shuttle service; our local florist referred the photographer.  The local hotel manager was extremely friendly and helpful, and blocked out rooms for us and all of our guests.  All the referrals worked beautifully, so it really just fell into place.  It helps to have consummate professionals working with you every step of the way (and e-mail!).  Having the wedding take place on a Friday (rather than a weekend day) helped a lot on such short notice.  My biggest personal challenge was to try not to feel bad about having our friends and family travel to the location, which was about 5 or 6 hours away for everyone, on Easter weekend.  My (now) husband had to keep telling me it would be all okay.

Was it difficult to pare down the guest list?
Not at all.  We are lucky to have lots of wonderful friends, but we knew we couldn't have a huge wedding.  And we both have very close, long-time friends who are really like family to us.  So we asked our immediate families and very closest friends to join us.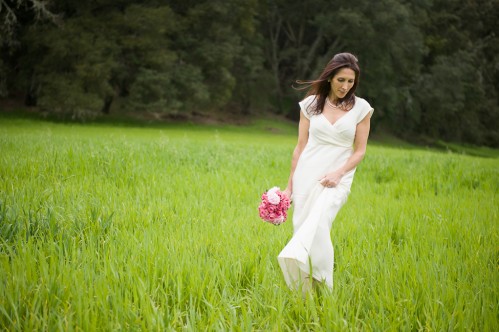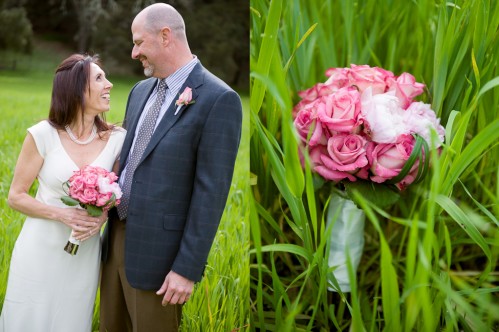 Did you have any 'issues' with the small guest list from friends and family? If so, how did you address them?
None at all.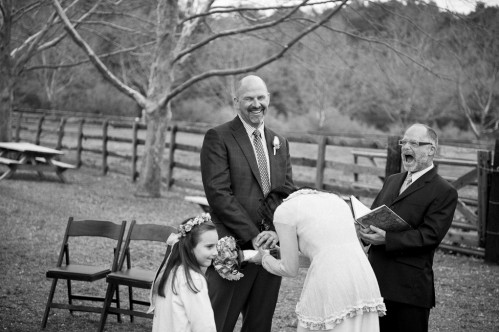 What were the highlights of the ceremony?
Our officiant included our little girl (Jeff's daughter) in the ceremony, explaining that while we were becoming husband and wife, we were a family and had obligations not just to each other, but also to her.  Also, we forgot the rings (we had left them in my purse, which thankfully was at the winery).  Everyone thought Jeff was kidding when the officiant said, "Now for the rings," and Jeff said, "Uh oh."  I knew instantly what happened, and Jeff and I started to laugh, while I heard someone say, "Oh, he's not joking!"  We had to put the ceremony on hold for a couple minutes while Jeff's brother-in-law ran to get my purse.  So, we had a little "intermission."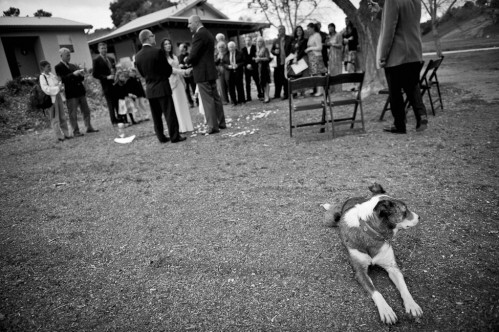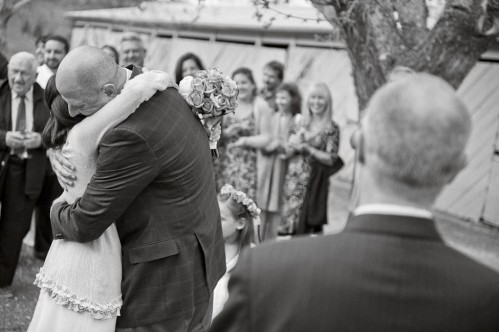 What were the highlights of the reception?
Jeff's best friend, Sergio, gave the most beautiful toast.  I wish I could recite the highlights, but others have described him as painting a beautiful picture with his words.  Also, just being in the beautiful old barn (with its amazing ceiling and dirt and straw floor) sitting at an exquisitely set table with chandeliers hanging above us.  Wonderful wine, and tons of absolutely delicious food passed around on heaping plates!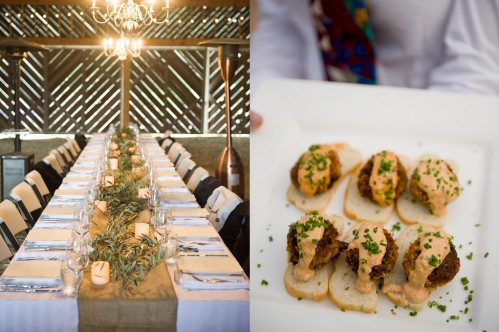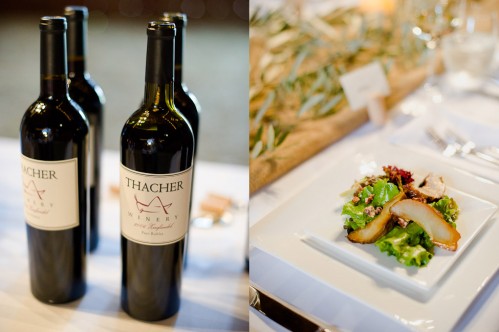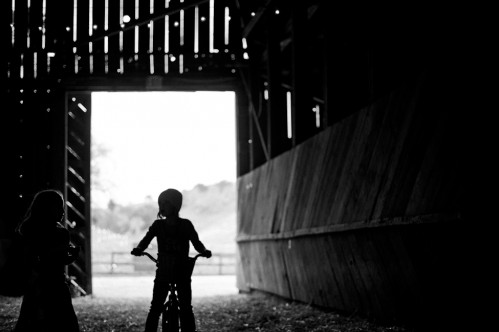 What was the best thing about having an intimate wedding?
Everyone was an active participant.  We didn't feel we were on display.  It was just wonderful to have everyone we love so very much close to us.  Everyone mingled and talked with one another, there were no clustered groups as happens in larger weddings.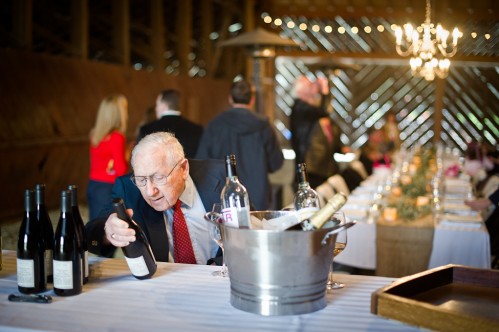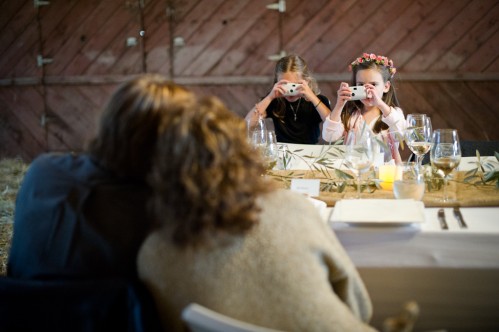 What advice do you have for couples who are considering an intimate wedding?
Finding the right venue should be at the top of your list, and (in my opinion) keep things simple.  Our location truly was magical, and just right for us, and yours should be for you, too.  I think keeping your most special day intimate, with the most special people surrounding you, is really the best experience ever.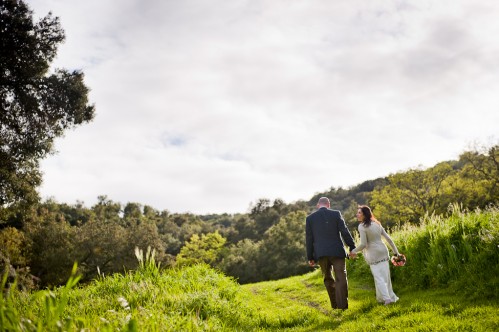 Vendors:
Photographer: Ken Kienow, San Luis Obispo (thanks Ken!)
Venue:Thacher Winery, Paso Robles, California
Caterer: Cass Catering and Winery, Paso Robles, California
Florist: Posies Flowers, San Diego, California (9992 Scripps Ranch Blvd.)
Bakery: Two Little Birds Bakery, Paso Robles, California
Shuttle Service (to and from hotel to winery): The Wine Wrangler
Officiant: Paul Howell, Morrow Bay
Hotel: Courtyard by Marriott, Paso Robles
Site Insurance: K&K Insurance Group