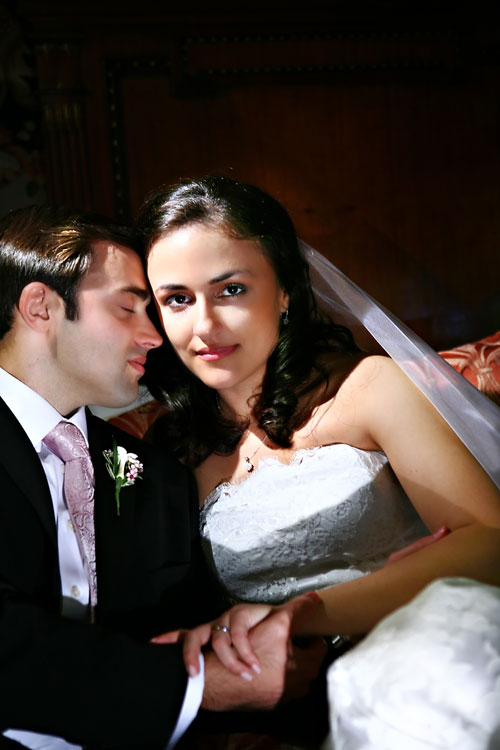 Marina 25 & Rich, 27
Mt. Joy, PA
Wedding Date: August 31, 2008
Number of Guests: 50
Wedding Ceremony Location: Garden Setting at Cameron Estate Inn
Wedding Reception Location: Cameron Estate Inn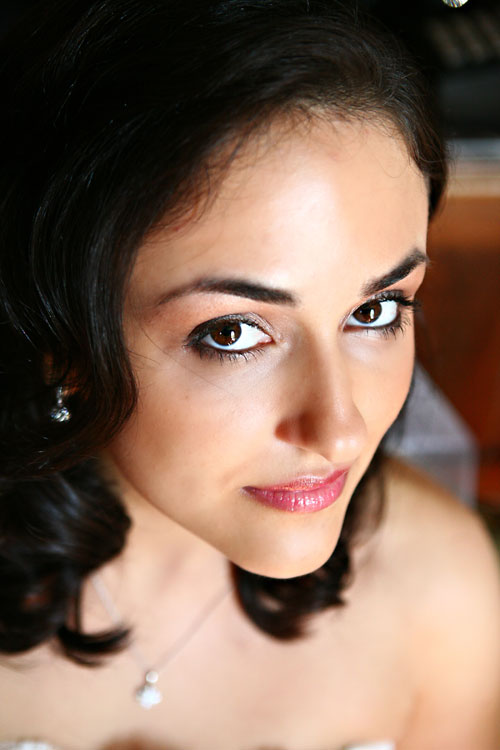 Why did you have an intimate wedding?
We wanted our wedding to be sunny, light-hearted, romantic and most of all, soulful. We wanted the celebration of our union to reflect who we are as individuals. We wanted to celebrate our love and focused more on the ceremony rather than a loud reception.  We had a vision of an intimate gathering with our closest family and friends.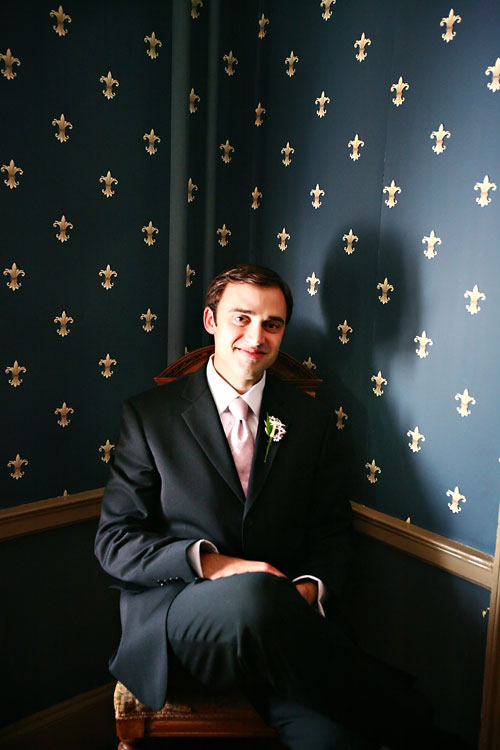 What are some the challenges that you faced planning an intimate wedding?
It was difficult to find a venue that was just right.  Some of the places we inquired with said they would not do a small wedding.  Many others were just too big or way too expensive.  We didn't give up and eventually we got it right and found what we were looking for in Mt. Joy!
Was it difficult to pare down the guest list?
For us it was not difficult to narrow down the guest list since we knew we were only having our closest family and friends.  If we didn't speak with them in the past year (and our parents didn't speak to them in the past year) they were not on the list.  Sticking to these parameters really helped.
Did you have any 'issues' with the small guest list from friends and family? If so, how did you address them?
There were a few disagreements about who should be invited but it never became a major issue.  We knew that we had some flexibility with how many people our reception site can hold (50 to 75), so we didn't worry too much when people started asking if they can bring dates!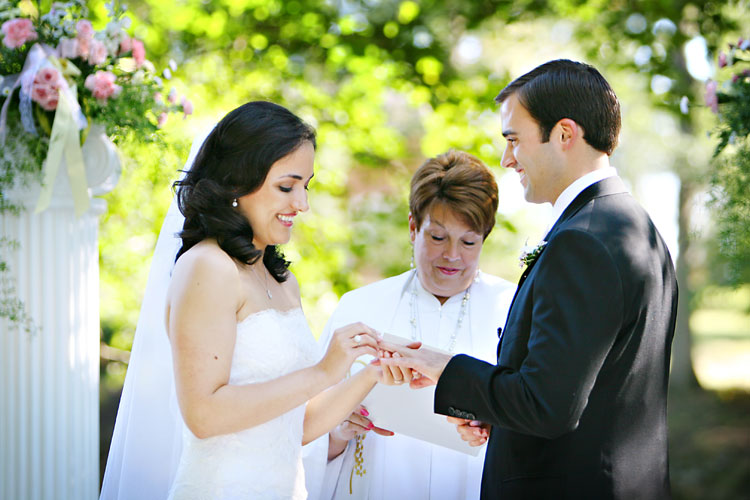 What were the highlights of the ceremony?
The whole ceremony was beautiful!  The weather was sunny, with a light breeze, everything green and perfect.  The most memorable part was when we said our vows, we both remember a ray of sun hitting our faces just at the right moment!  We also managed to light our unity candle without major incident (it was breezy and everyone gasped as my veil caught wind and swung way too close to the flame) and the flame stayed lit the whole time.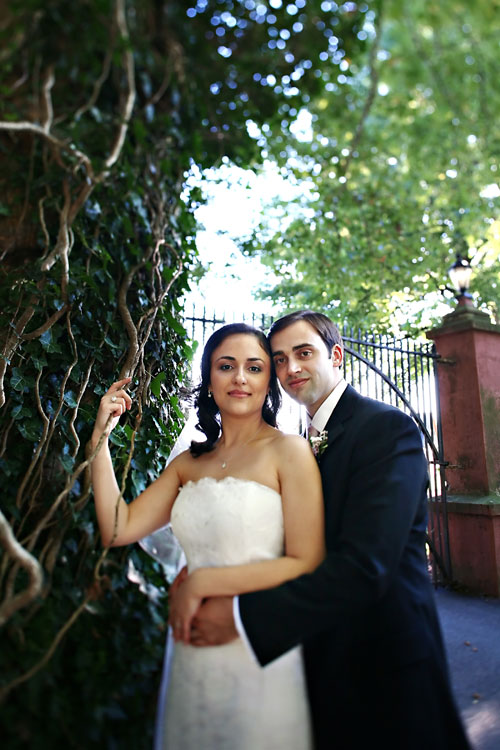 What were the highlights of the reception?
The highlight of the reception is the father of the groom's speech/wedding toast.  He recapped our courtship, proposal, engagment and had the whole room laughing and crying.  It was very heartfelt, emotional and just the most wonderful thing that could have been said on such an important day.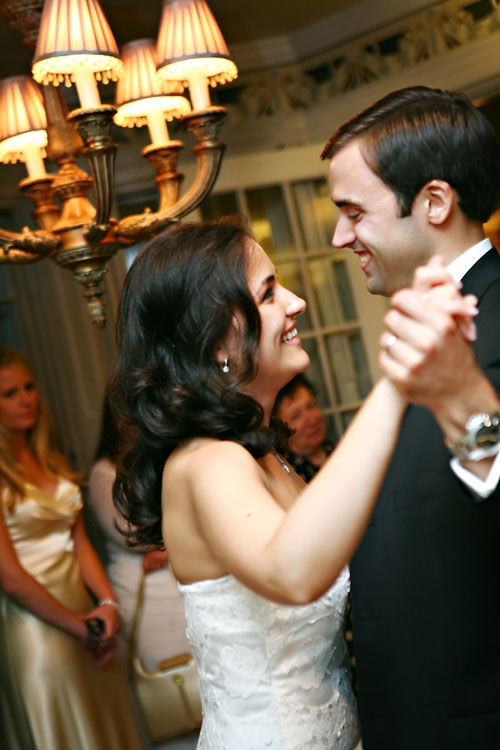 What was the best thing about having an intimate wedding?
The best thing about having an intimate wedding is having the time to really enjoy your moment! We made our rounds among the guests, spoke to everyone there and personally thanked them for coming.  But we also had plenty of moments just for ourselves and never felt rushed.
An intimate wedding also gives you an opportunity to put very personal touches on everything, from favors to music selection.  We hand-picked the smallest details and I got the opportunity to be crafty.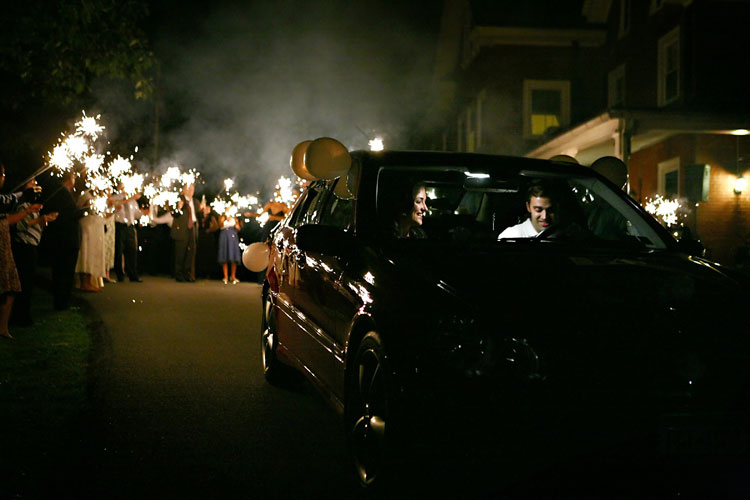 What advice do you have for couples who are considering an intimate wedding?
If you want an intimate wedding, go for it! You won't regret staying true to yourself.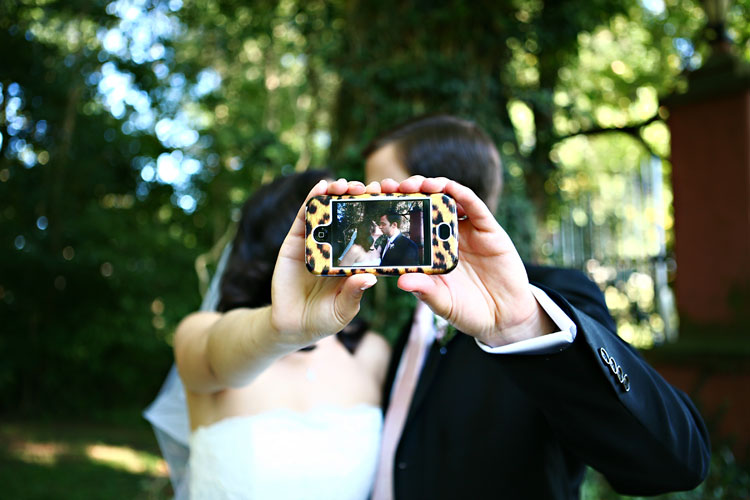 Vendors:
Photographer: Leslie Gilbert Photography
Videographer: Joey Randazzo, Big City Video
DJ: Occasions Disc Jockeys , Matt
String Quartet: Camerata String Quarter
Cake: The House of Clarendon, Inc. – Martine
Make Up: Bridal Imagery – Lalani
Minister: Theresa Gilberti
Photos: Leslie Gilbert Photography