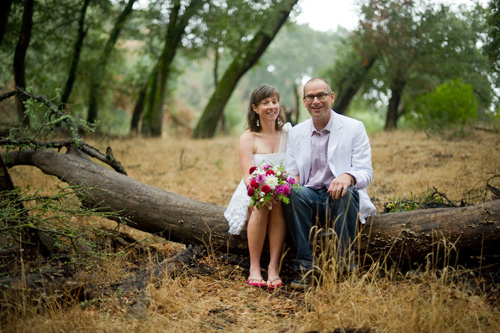 Bluephoto Wedding Photography did an amazing job capturing this beautiful l'il outdoor ceremony on the misty East Cuesta Ridge in California. The photographer also shot a video of the ceremony, which you can view at the bottom of this blog post. It's definitely worth checking out!
BTW, Megan's stunning bouquet was made with flowers from her garden and other gardens in her neighborhood.

Megan, 41, & Mark, 45
San Luis Obispo, California
Wedding Date: October 6, 2010
Number of Guests: Bride, Groom, Officiant, Photographer, Witness (5)
Wedding Cost: Dress & shoes for bride & groom $400 (The photographer shot this wedding for free. He didn't tell them he wasn't going to charge them. He didn't let them pay him in the end. How cool is that!)
Wedding Ceremony Location: East Cuesta Grade above Hwy 101 North of San Luis Obispo
Wedding Reception Location: We gave the family full reign to throw whatever kind of party they wanted at a later date.  This way we got what we wanted (an intimate wedding) and they get what they need (a party).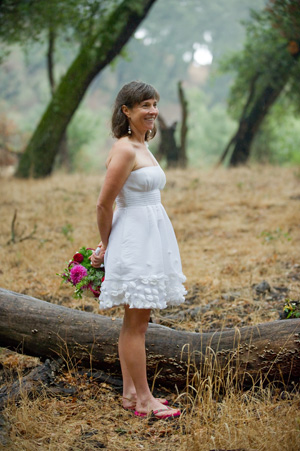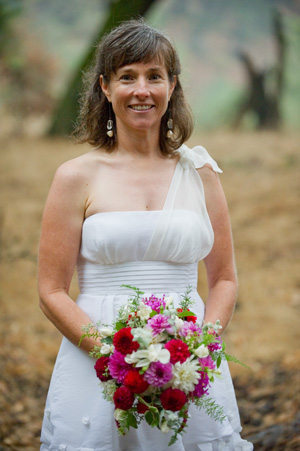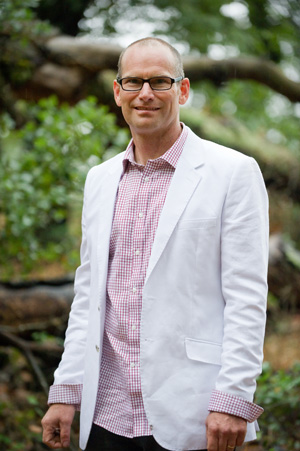 Why did you have an intimate wedding?
For us getting married is a very personal experience. I wanted to focus on what was important, which was each other.  A wedding with more people adds outside expectations and becomes about your guests as well.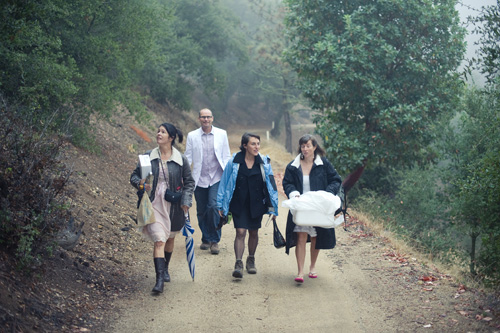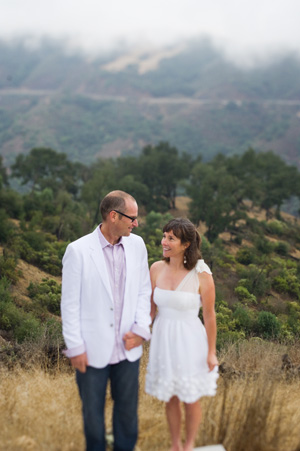 What are some the challenges that you faced planning an intimate wedding?
Mostly gaining the respect of our families in doing it this way.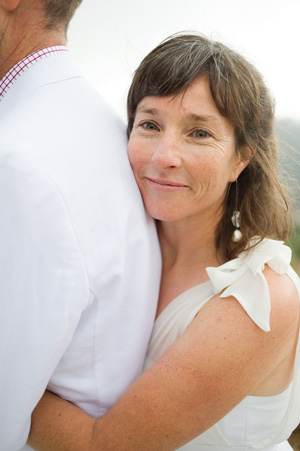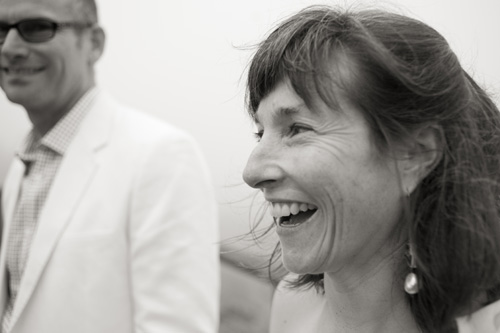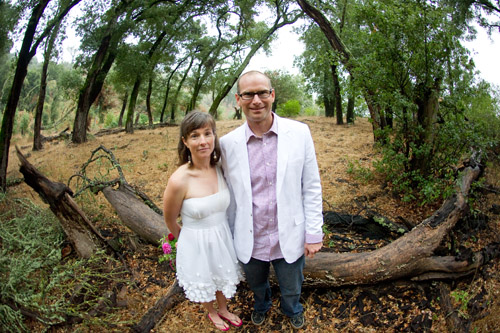 Was it difficult to pare down the guest list?
It was all or none – so that was easy.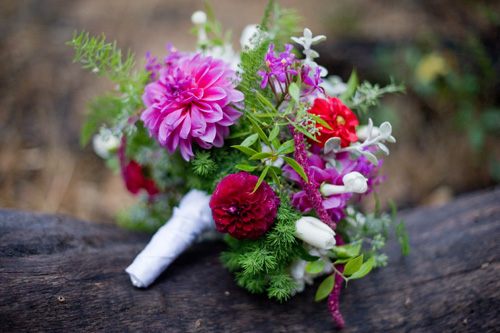 Did you have any issues with the small guest list from friends and family? If so, how did you address them?
We just stuck to our guns on having a small ceremony.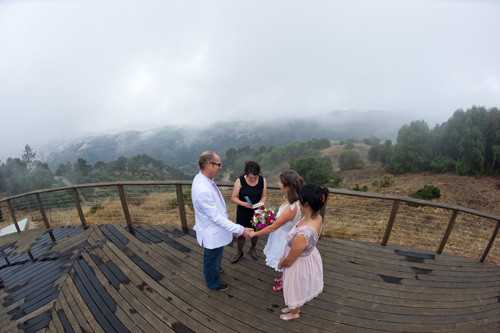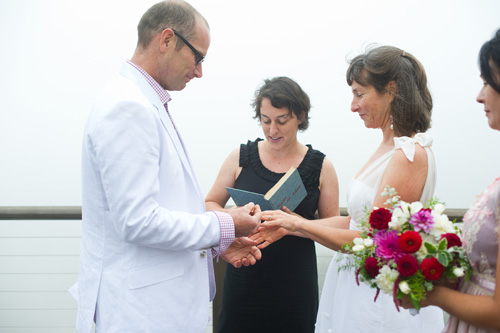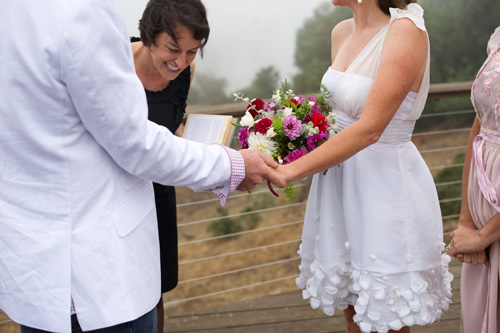 What were the highlights of the ceremony?
The weather made a 180 degree change from the previous day, so it was cold and rainy which made it adventurous and memorable.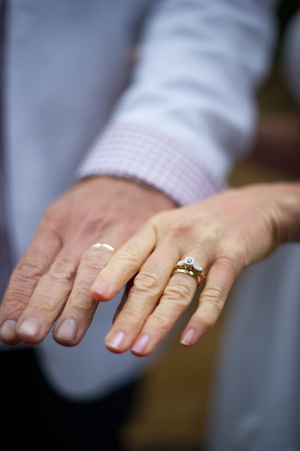 What was the best thing about having an intimate wedding?
There was no stress. It felt as though no matter what happened, it was how it was supposed to be.  Our perfect sunset location turned into a wedding with a dynamic backdrop with clouds coming in and out.  Of course our officiant jumping up and down after was pretty darn fun as well. (Check out the video below for footage!)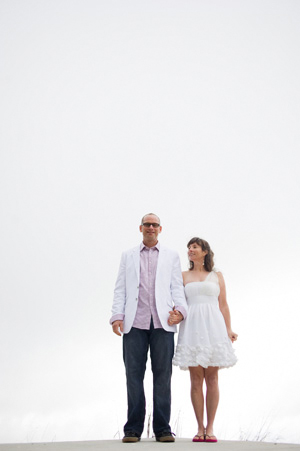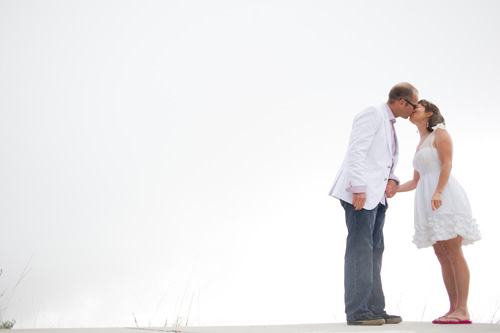 What advice do you have for couples who are considering an intimate wedding?
It's an unforgettable day that you want to remember, so focus on what's important to you and leave the typical expectations out of it.  Also, get the best photographer you can find because it's worth it.
Vendors:
Photography: Bluephoto Wedding Photography
Megan and Mark – Wedding Story from www.bluephoto.biz on Vimeo.