Not wanting to inconvenience family with extensive travel for a stateside wedding, Rebecca and Joshua decided to jet set to the lush rainforests of Costa Rica for an exotic elopement at a wildlife refuge.
"Both of us have important family members who were physically unable to travel the distance either way," says Rebecca.
With a cascading waterfall as their ceremony backdrop, the only guests who crashed the celebration were fluttering butterflies, majestic jungle cats, fleeting hummingbirds, and white nose coati.
"It was just beautiful and I'm really glad to have beautiful pictures by Comfort Studios to enjoy and reflect on that special day."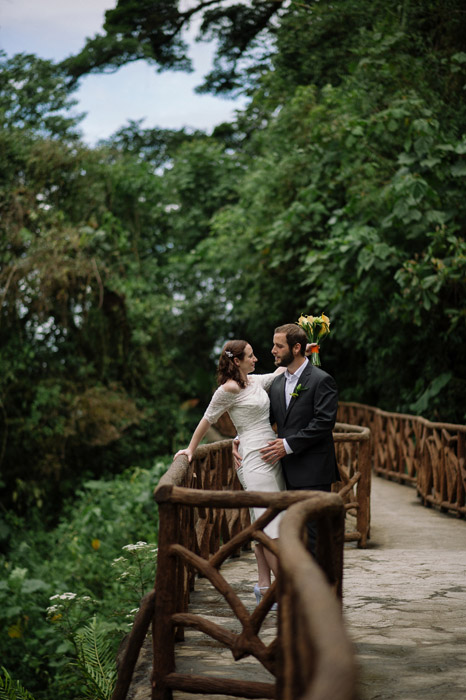 Rebecca, 28 & Joshua, 31 
Varablanca, Costa Rica
Wedding Date: December 12, 2012
Number of Guests: 0
Wedding Cost: We wanted to cover as much of the cost as we could on our own so approximately $7,000 from our own pocket. Additionally we had lots of help and donations from our wonderful family because they understand that we want to stay out of debt.
Wedding Ceremony Location: La Paz Waterfall Gardens in Costa Rica
Wedding Reception Location: Texas and Florida to accommodate family and friends from both sides.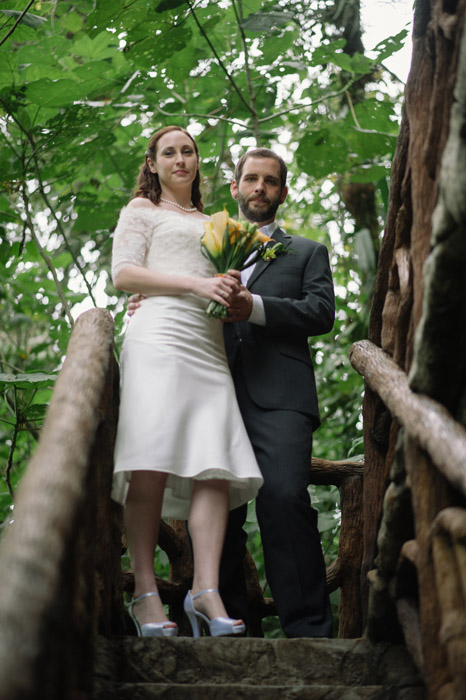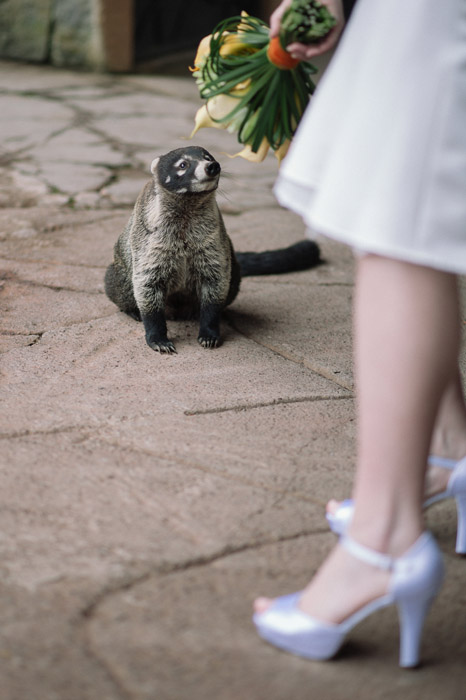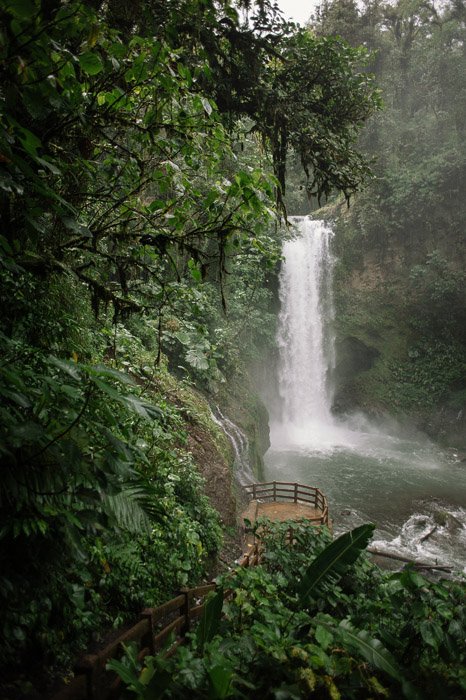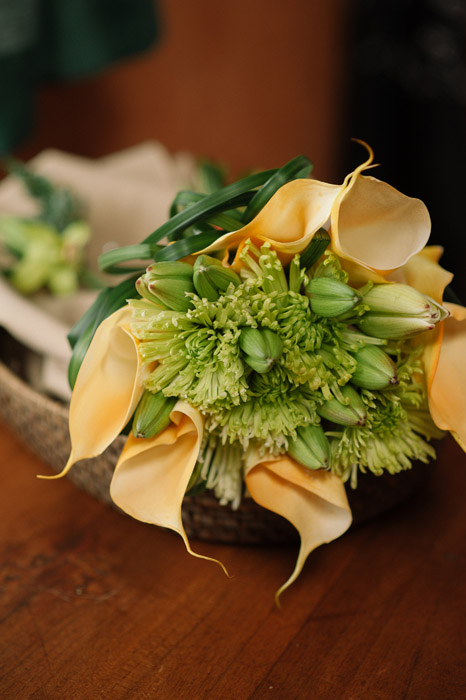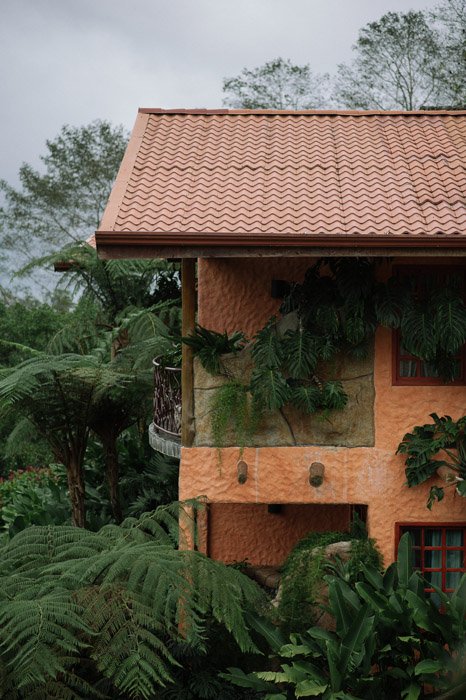 Why did you have an intimate wedding? 
We chose to do an intimate destination wedding because we have family and friends in separate states and it would be inconvenient to have one side travel. We decided to "elope" and then have two receptions – one in Texas to accommodate the bride's family and friends and one in Florida to accommodate the groom's.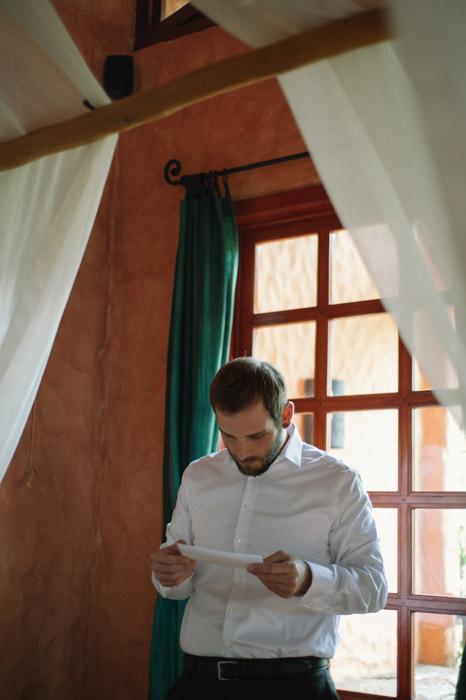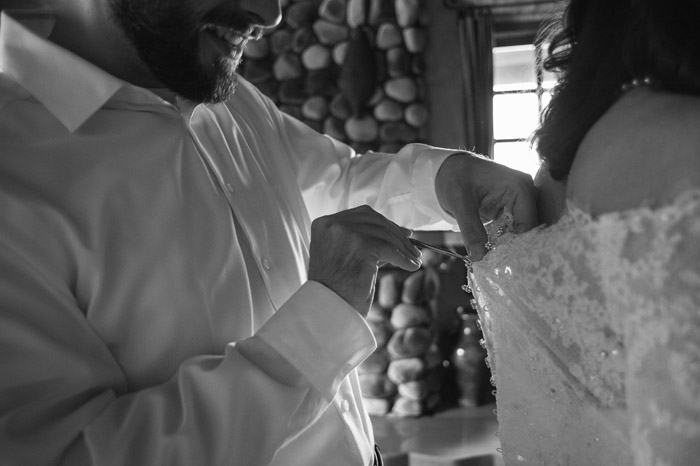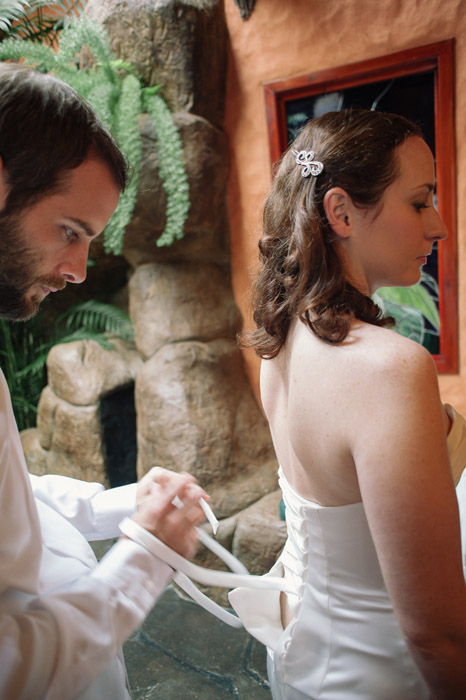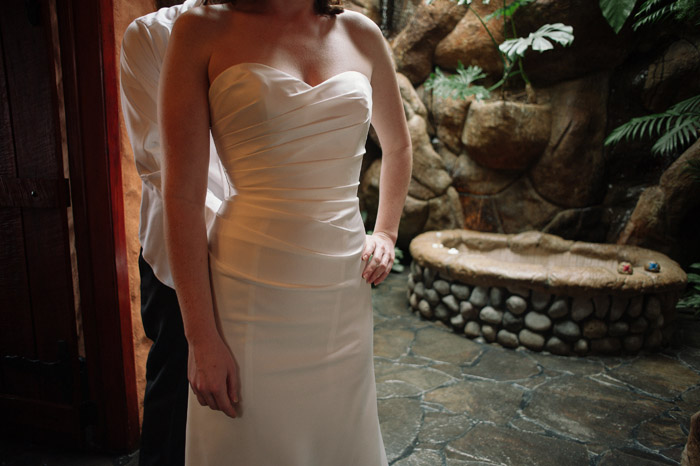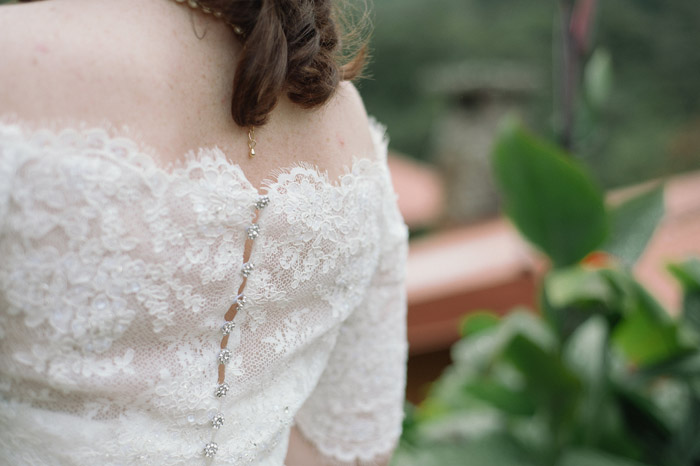 What are some the challenges that you faced planning an intimate wedding? 
Planning an intimate destination wedding was difficult at times. First we faced the guilt of not having family members there to see us tie the knot. After weighing the options of having a traditional wedding versus a "just us" ceremony, we feel we made the right decision. We also decided to do most of the wedding and overall trip planning ourselves instead of using a wedding planner. We were surprised at how much work you still have to do even for an elopement, especially planning a wedding and honeymoon all in one. There's a lot that goes into a normal vacation, let alone a wedding. Even though we had chosen to exclude family and friends from the actual ceremony, they were still awesome enough to help out and give advice and suggestions to bring it all together.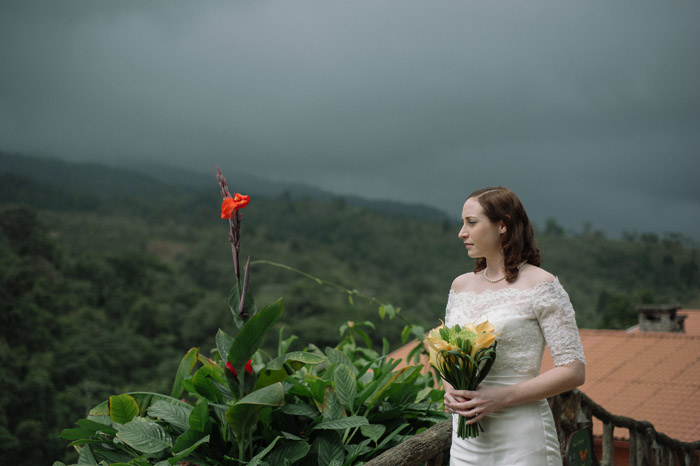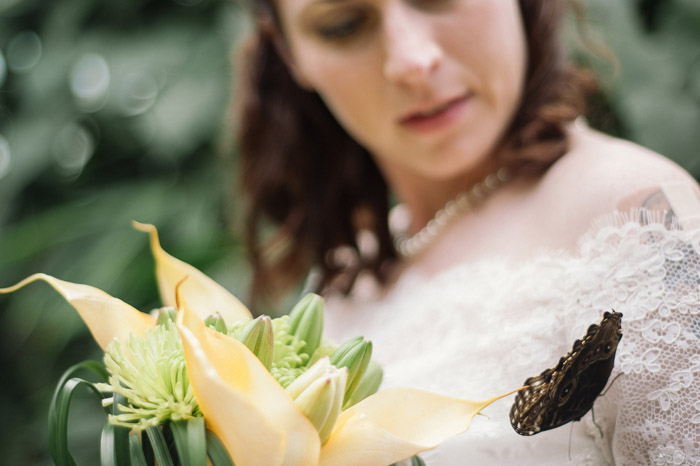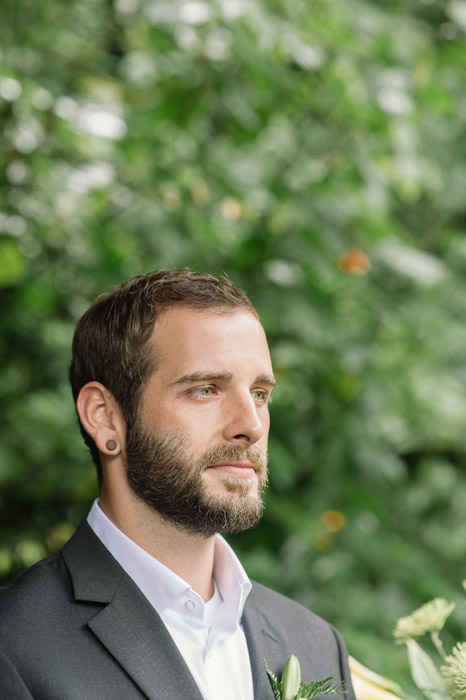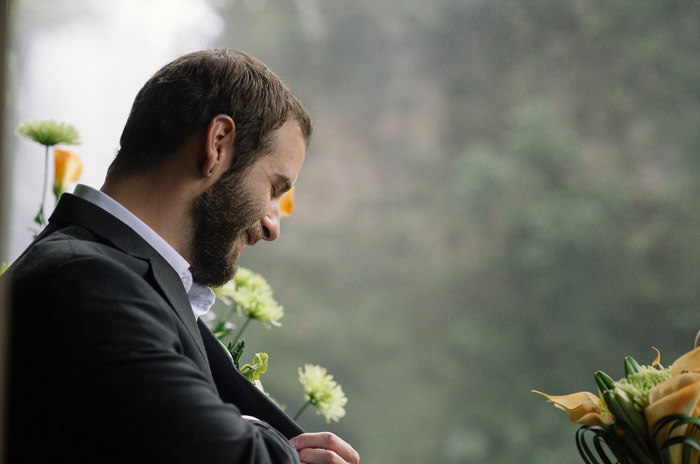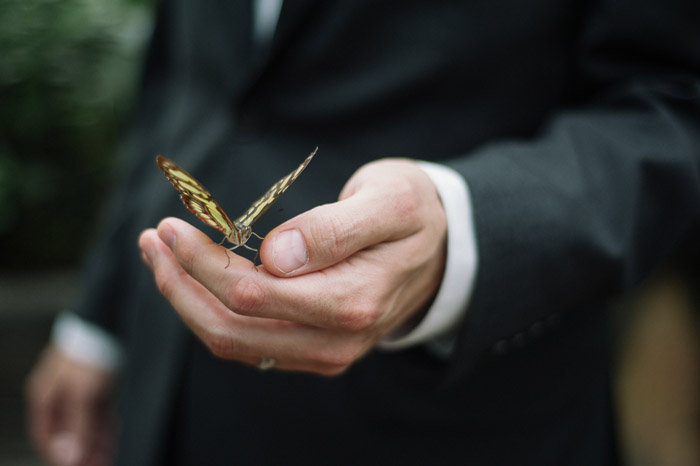 Was it difficult to pare down the guest list? 
There was no difficulty at all with the ceremony guest list, since there were no guests! Planning the guest list for our receptions wasn't too difficult either. We both have a good sense of who we wanted to share the celebration with and who would actually attend.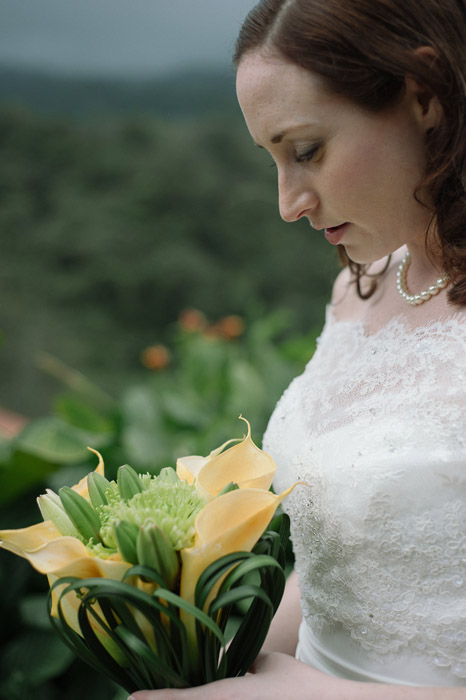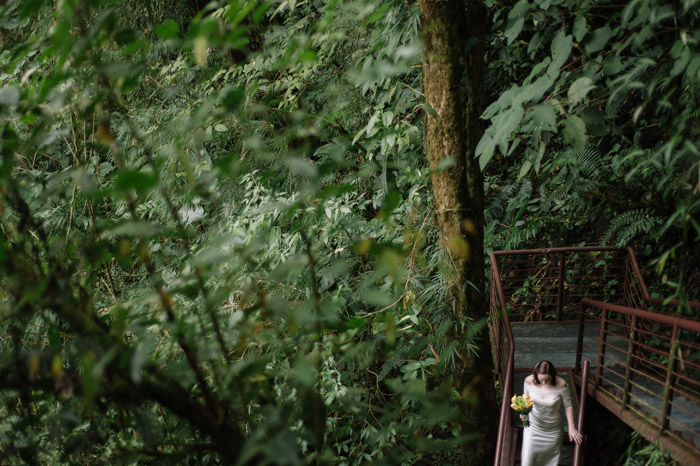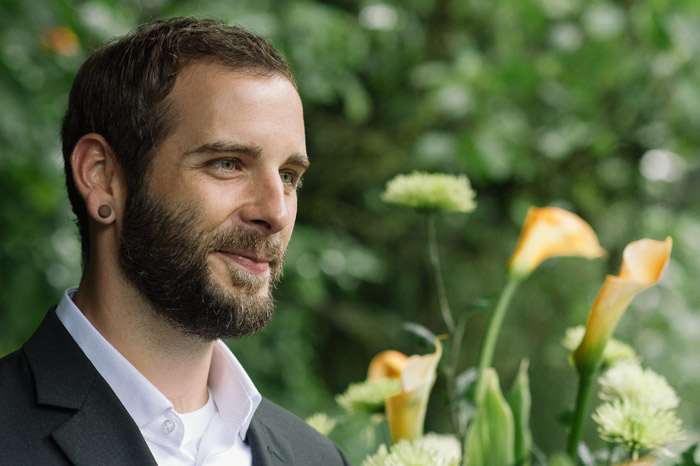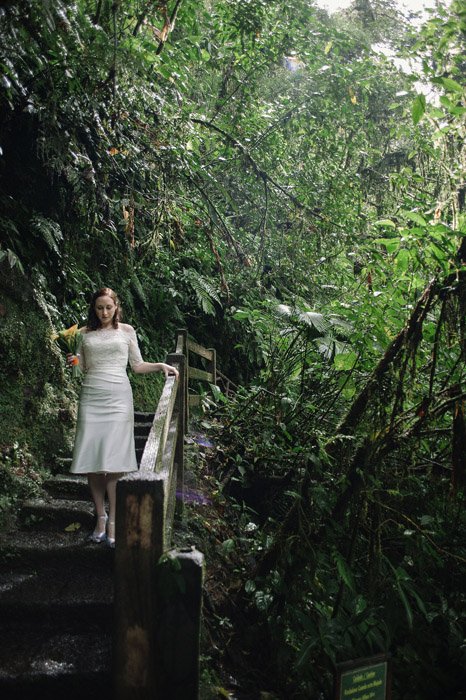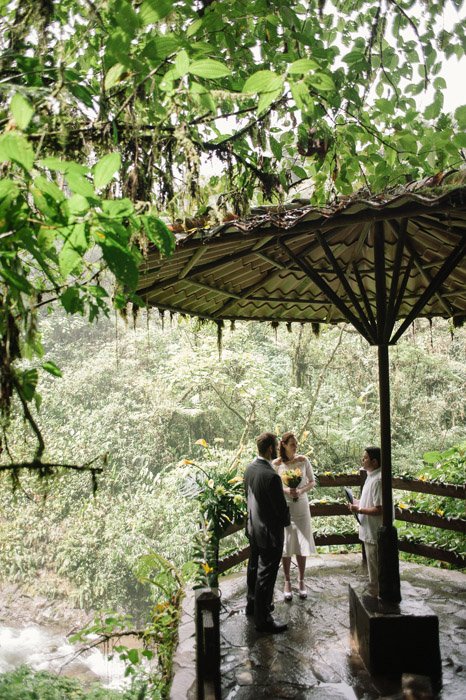 Did you have any 'issues' with the small guest list from friends and family? If so, how did you address them? 
Our family and closest friends were of course a little upset that we "ran off" and got married without them but understood our reasons and were supportive in the end. So far we haven't had any hurt feelings about the guest list for the receptions. We tried to stick to family and close friends. Acquaintances I'm sure understand that we're not extravagant people and aren't having a huge blow out party.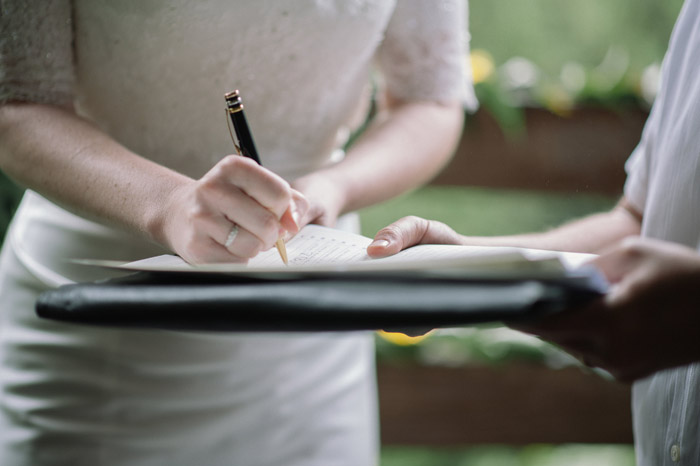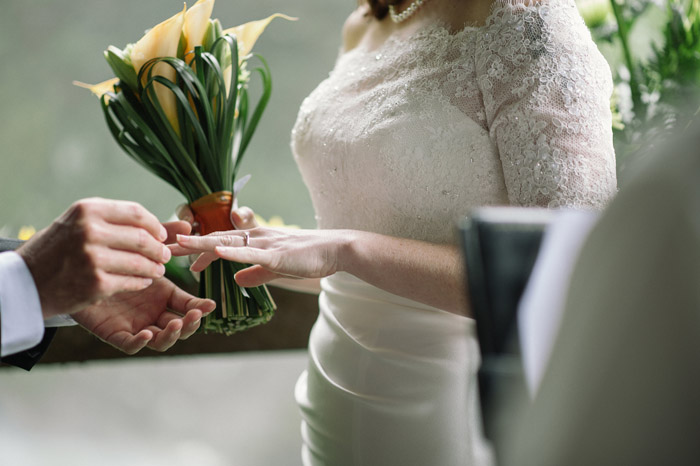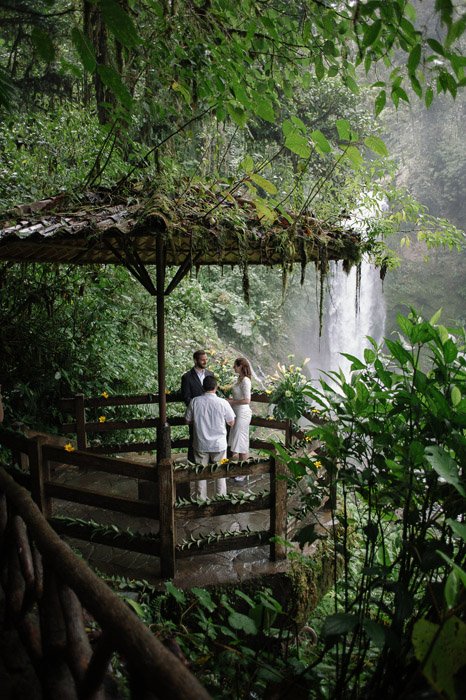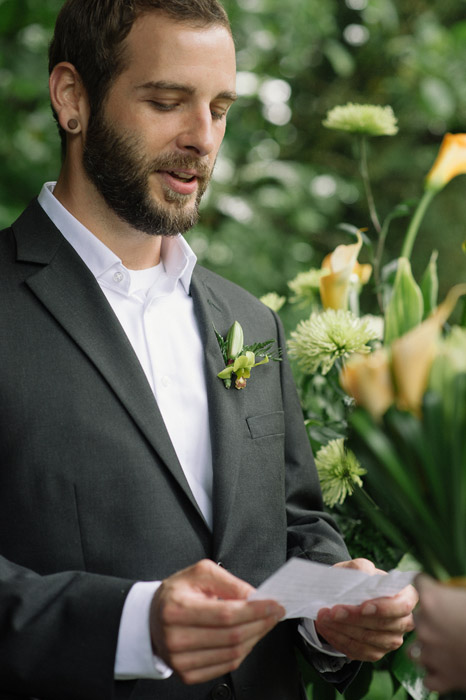 What were the highlights of the ceremony?
As far as the ceremony site, we could not have asked for a better experience. Cindy, the owner of La Paz Waterfall Gardens and our stateside coordinator, was a great help with getting the details together and Vanessa, our on-site coordinator, was awesome and such a trooper. They gave us their full attention and made us feel very special. William, our officiant, was great, as well. The ceremony speech was beautiful and we really connected to the words.
Margaux was so wonderful as our photographer, we can't say enough about her. She took amazing pictures and took us everywhere to get all sorts of great shots. She was very friendly and easy to work with, listening to what we wanted to get out of the photographs and giving us exactly that. No one wants to say they wished they had better pictures and we feel very fortunate that we had Margaux and her endless patience with us and enthusiasm for her art.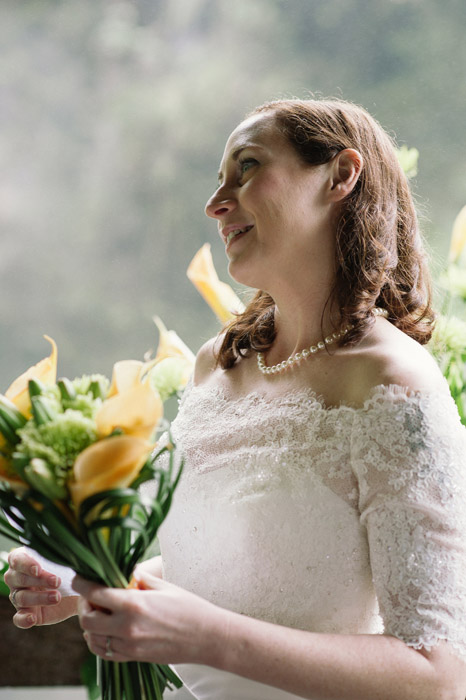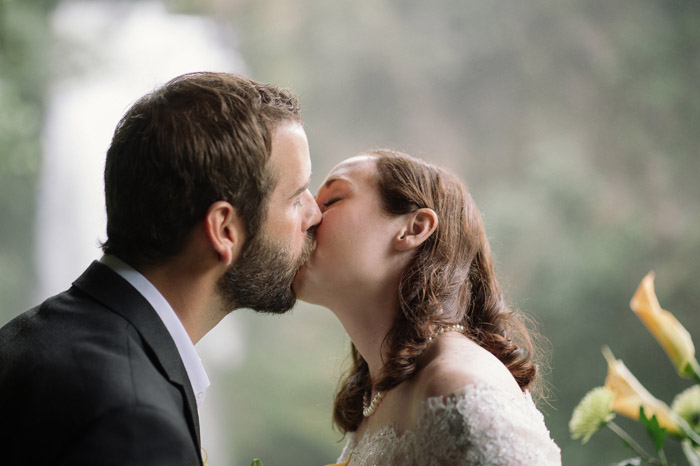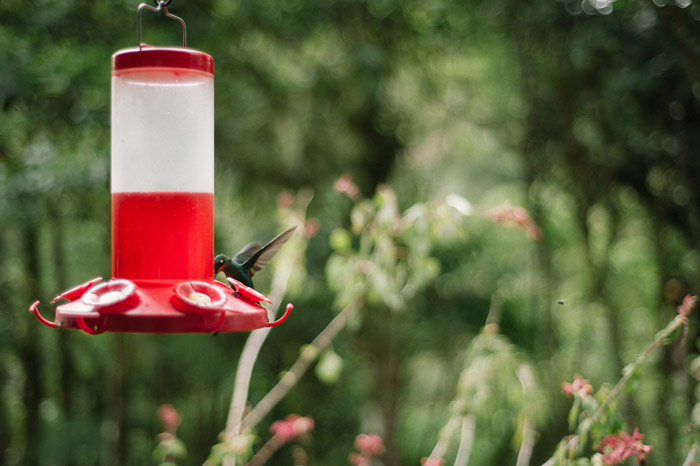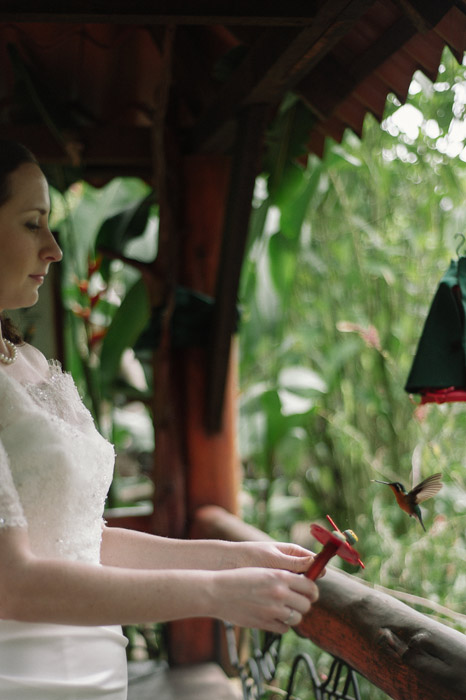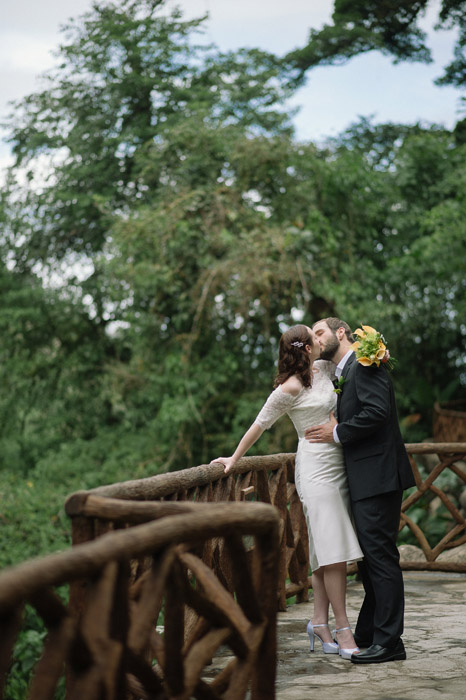 What were the highlights of the reception? 
The Texas reception is in April and the Florida reception is "to be determined."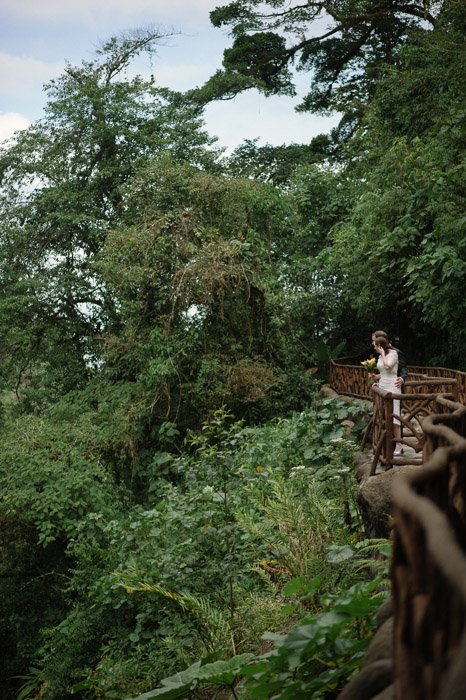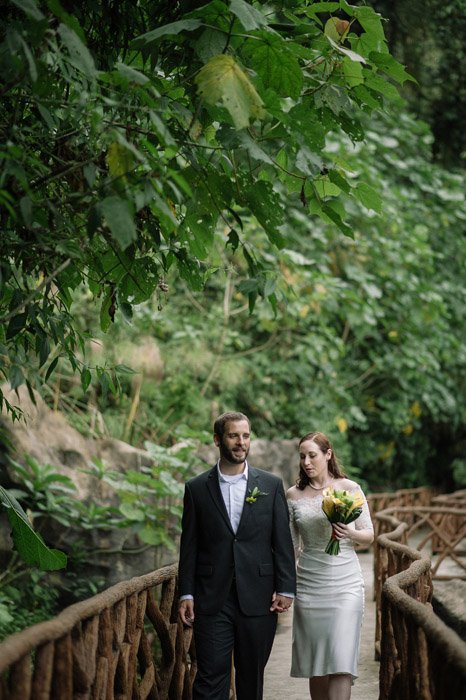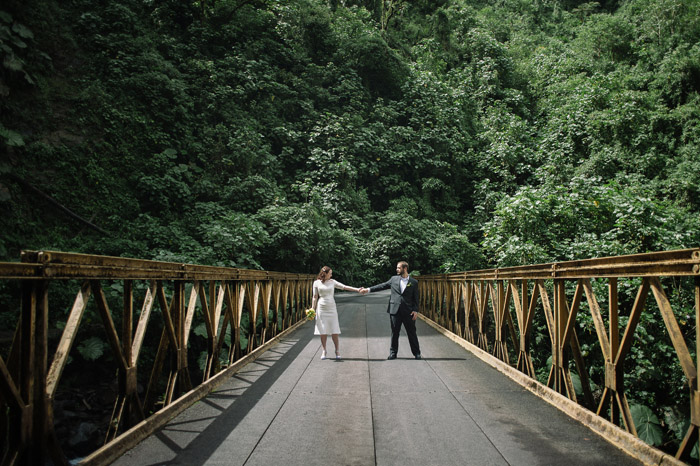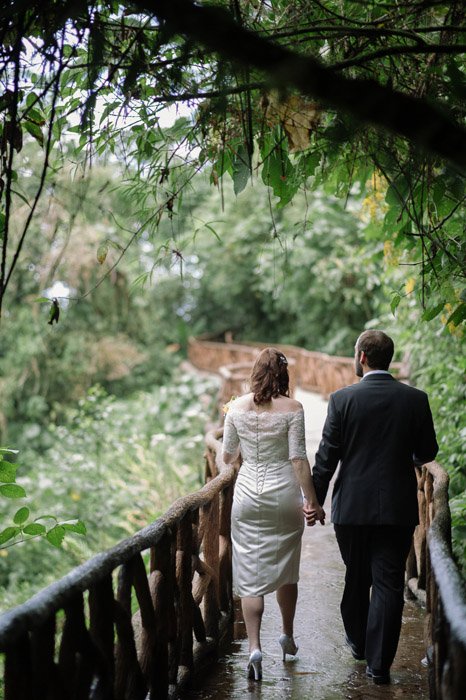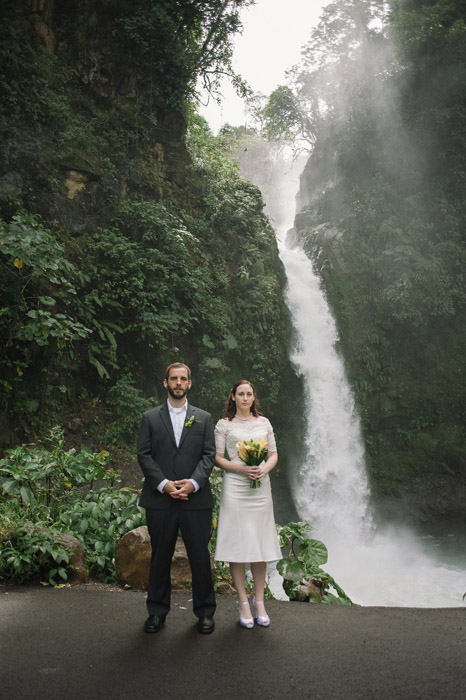 What was the best thing about having an intimate wedding? 
The best thing about an intimate wedding is being able to focus on each other instead of how the guests are holding up.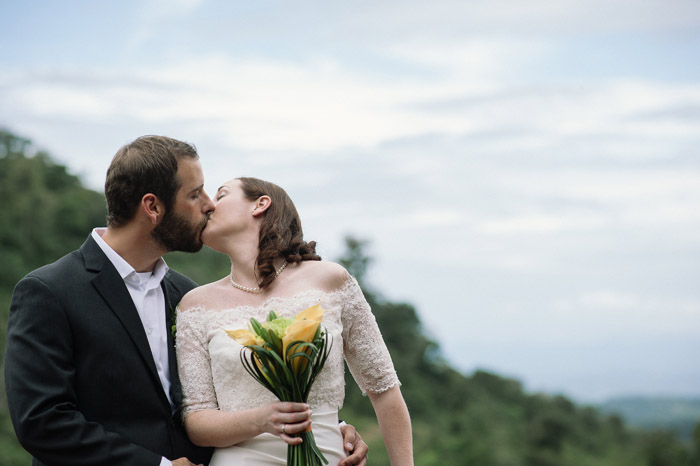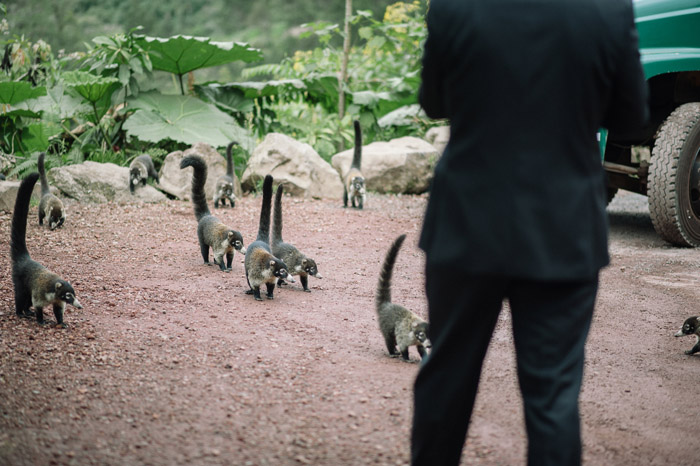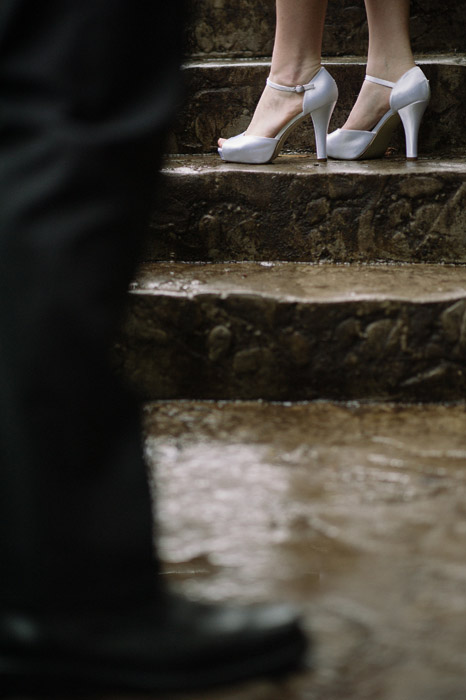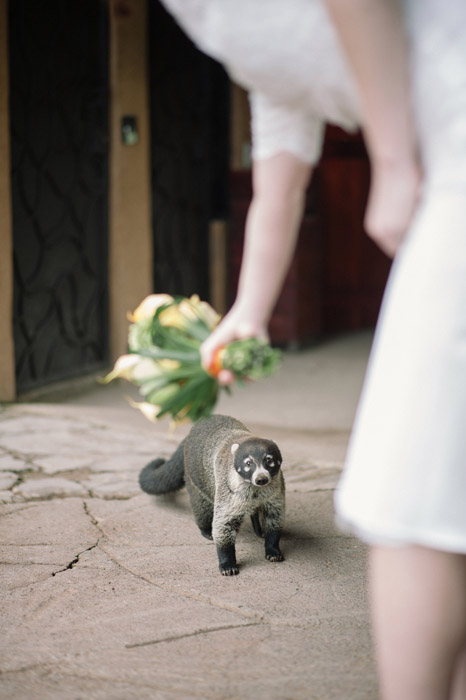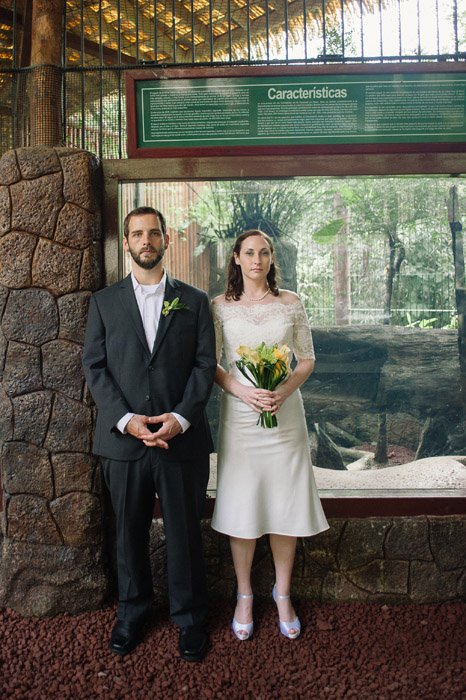 What advice do you have for couples who are considering an intimate wedding?
Just do it. The wedding is supposed to be about your union as a couple and that's the most important thing. Celebrate later with family and friends.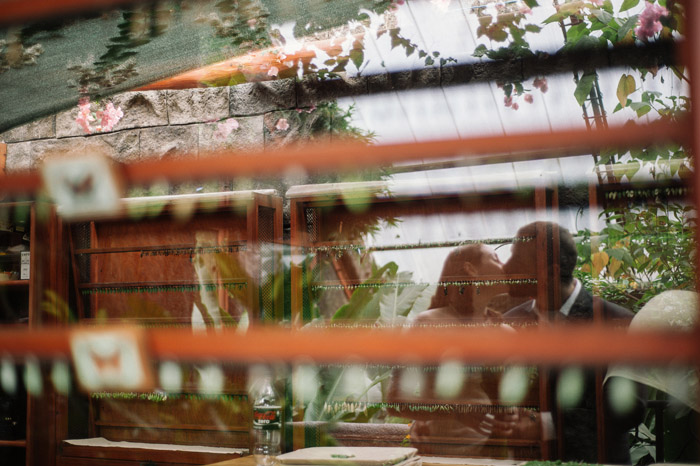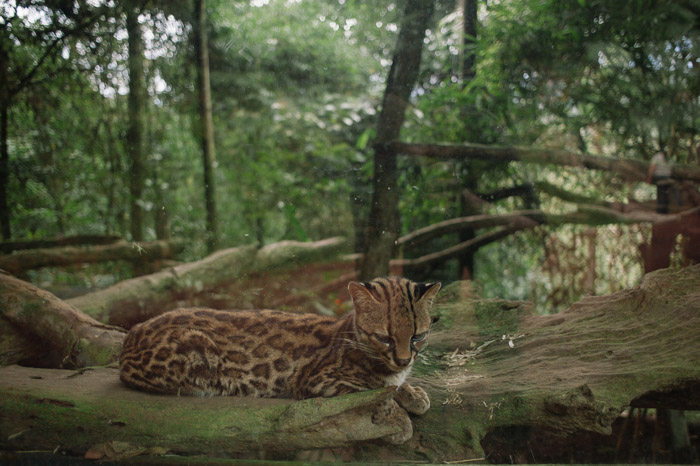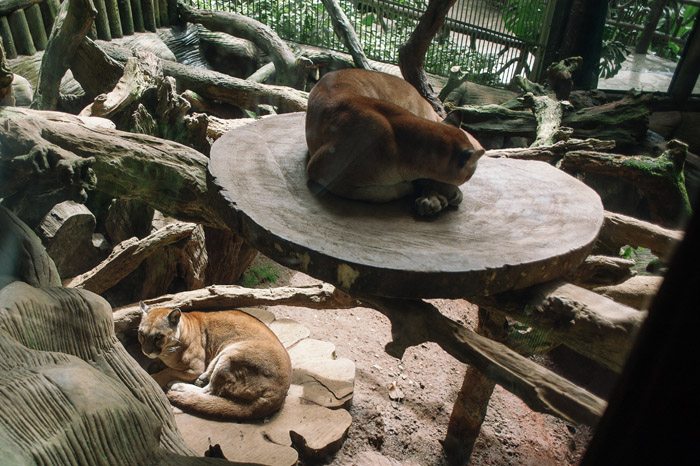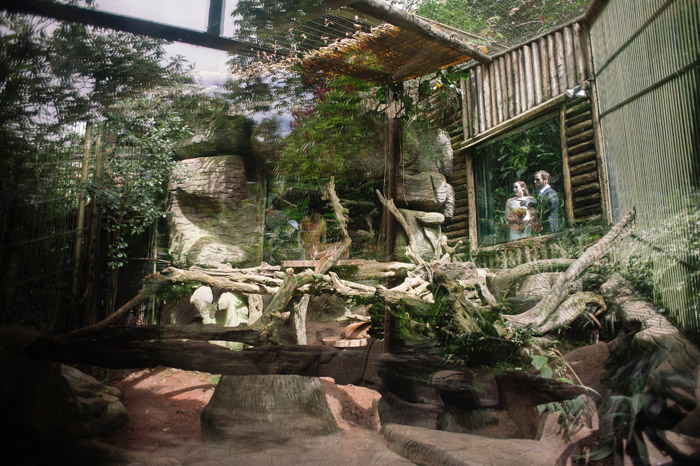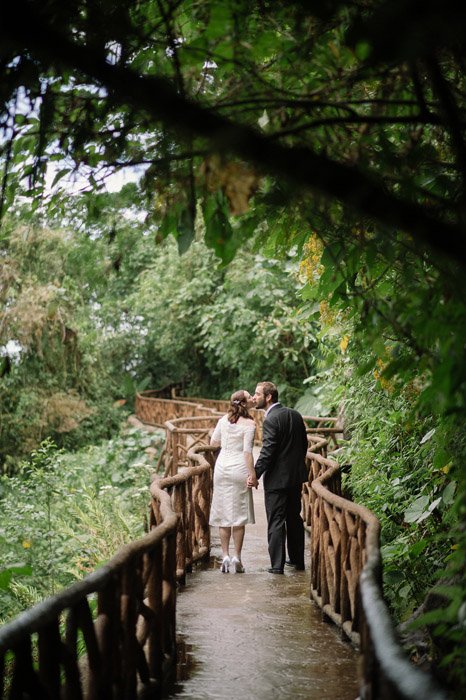 Vendors:
Venue: La Paz Waterfall Gardens and Peace Lodge
Photography: Comfort Studios
Officiant: Marcello Galli and his associate William Nunez
Wedding dress: The Bridal Suite
Groom's suit: Men's Wearhouse