With its stunning details and location in the legendary California Redwoods, this li'l wedding has it all! Sarah and Alex's forest wedding was far from traditional, in the best way possible! With only ten of their nearest and dearest by their sides, the couple tied the knot in an intimate ceremony, followed by a casual dinner in a yurt rented on Airbnb.
Thanks to the amazing Paige Nelson Photography for sharing this wonderful wedding with us!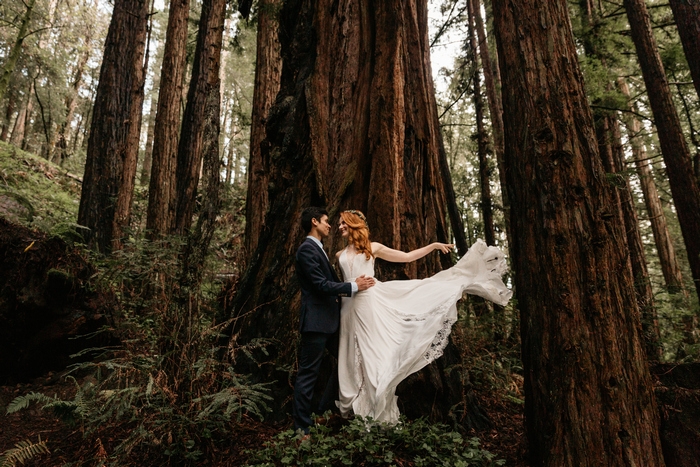 Sarah, 37 & Alex, 30
Location: Aptos, CA
Wedding Date: March 25, 2017
Number of Guests: 10
Wedding Cost:  ~ $8,000
Wedding Ceremony Location: The Forest of Nisene Marks State Park
Wedding Reception Location: Our yurt that we rented on Airbnb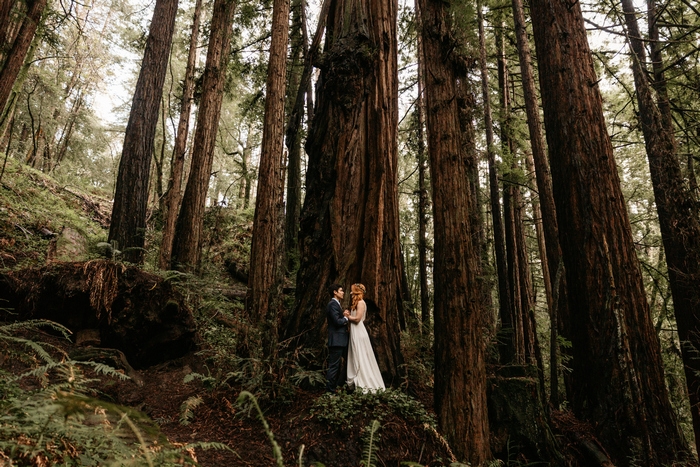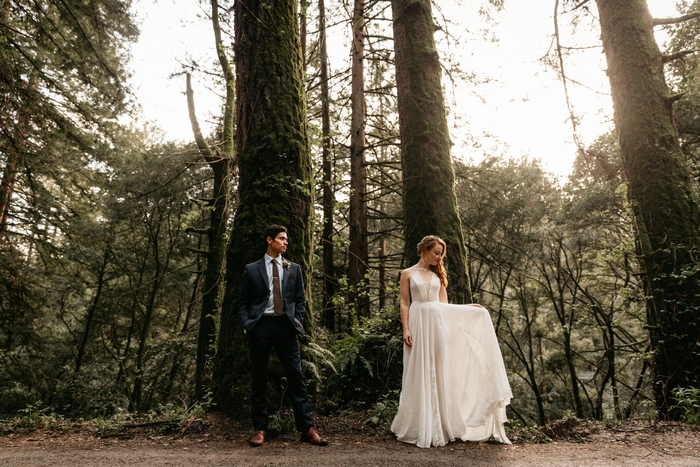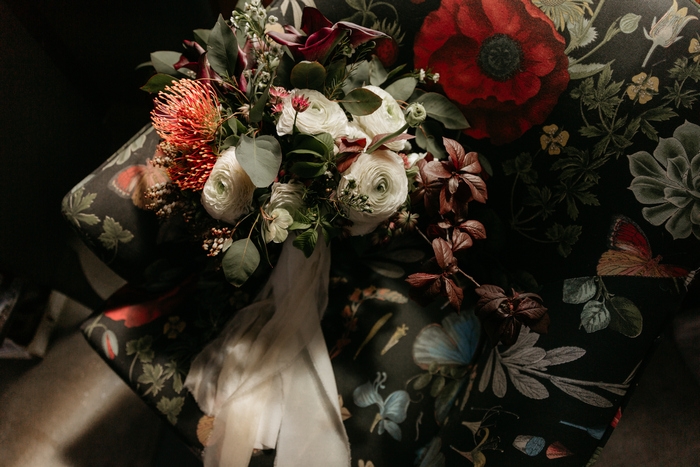 Why did you have an intimate wedding?
It was so important to us to be able to express who we are in our ceremony and we knew this would be hard in a large wedding. Neither of us are traditional people. What we wanted most was to share this magical experience in nature with the people closest to us and enjoy a fun, relaxed, stress free weekend that we will never forget. And we got that!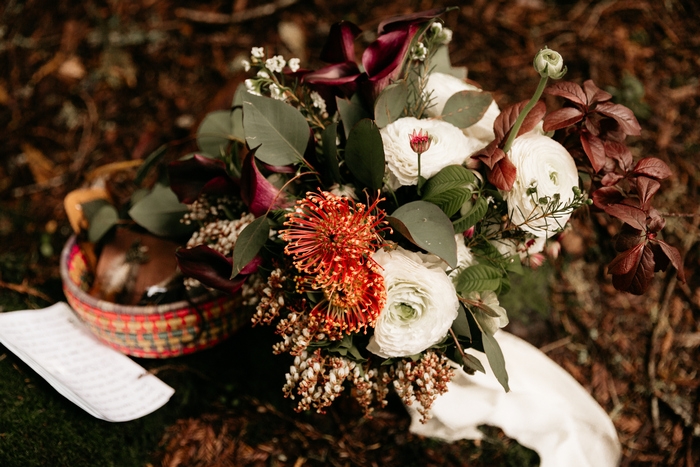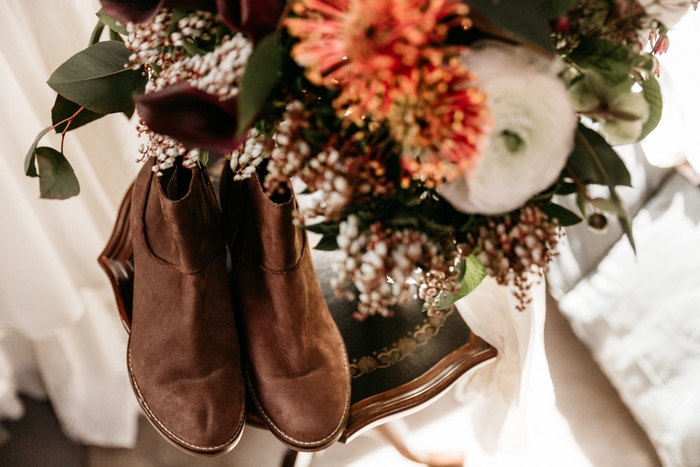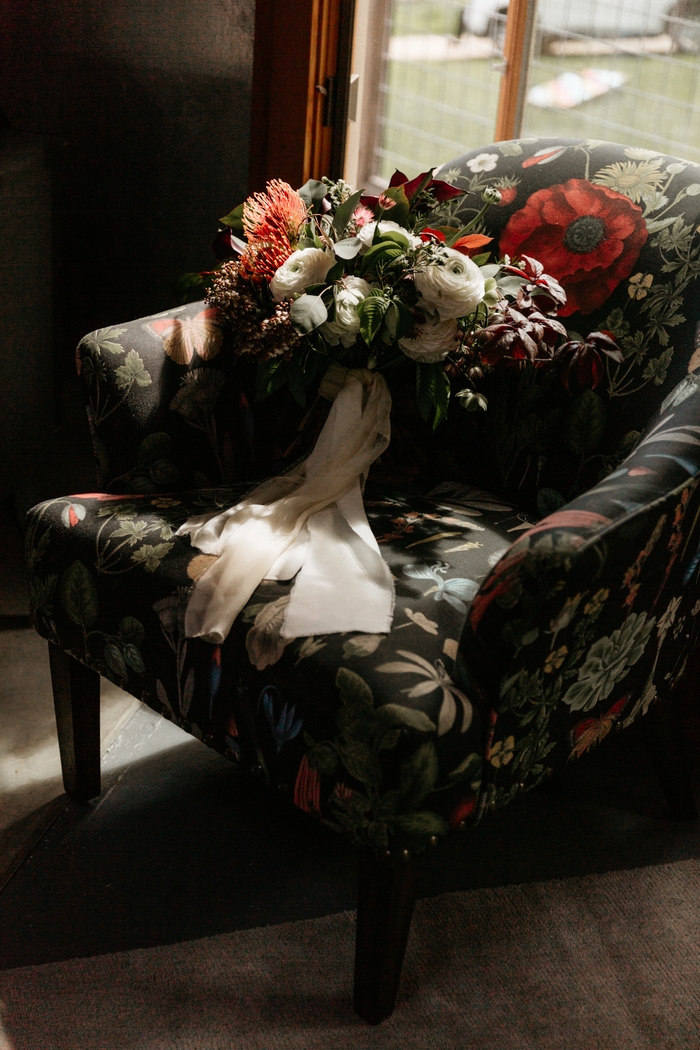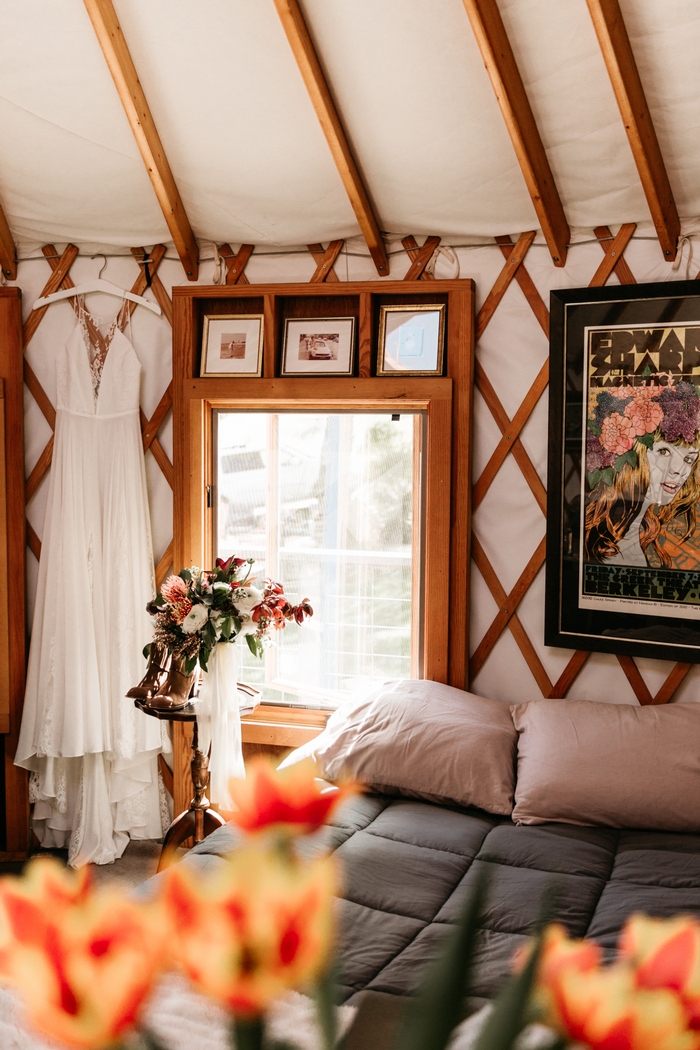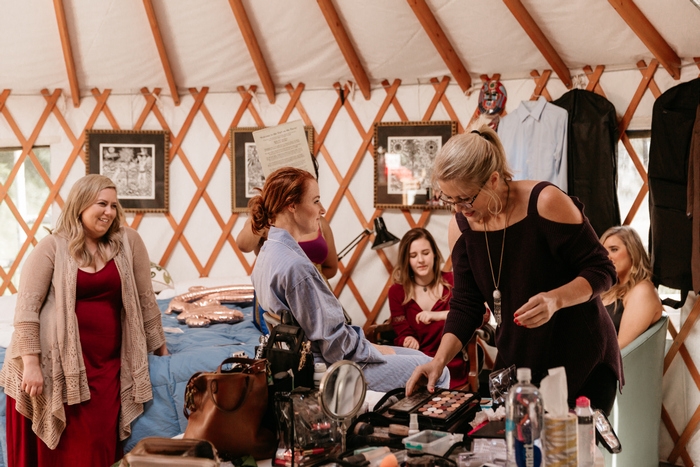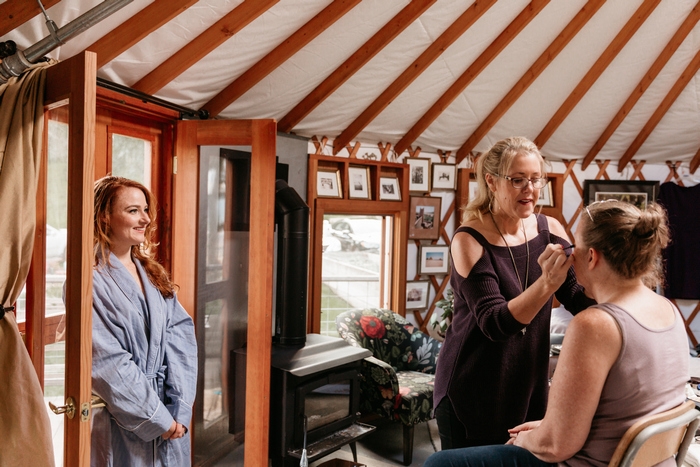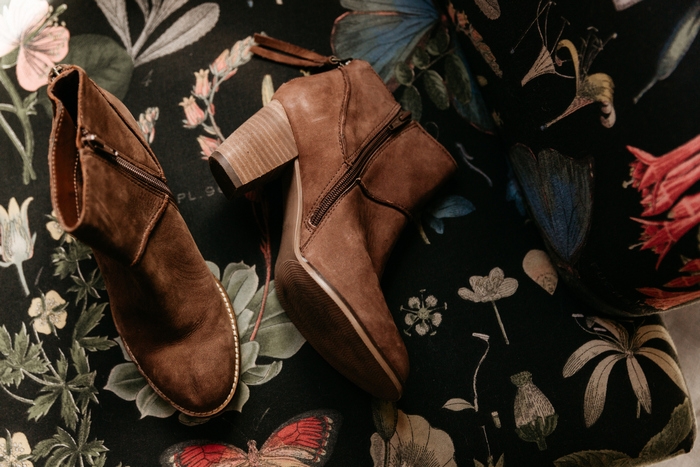 What are some the challenges that you faced planning an intimate wedding?
We originally planned to have a camping wedding at the state park where Alex purposed in Big Sur. I had hired make-up and flowers in this area and booked 8 campsites in the small camp ground. This was all done six months ahead of time. Everything was so easy. Then the mud slides started. Big Sur was cut off and our state park closed two weeks before our date. We didn't stress. I knew it would work out. Paige, our photographer helped us scout a new forest location as close as we could get to Big Sur. We found a beautiful Yurt on Airbnb that accommodated all of our guests by setting up glamping tents around the yurt about 45 minutes from the forest site. Paige knew of a great florist who was willing to deliver and I found the most incredible makeup artist last minute! All three of our vendors were so helpful in trying to accommodate our last minute changes. I would recommend all three of these ladies to everyone I meet.   Everything just came together. And honestly I think it turned out even better than we originally planned!
Some of our family members were unable to attend. But we had made peace with whomever was supposed to be there, would be there. We knew we would have everyone at the larger wedding later that year.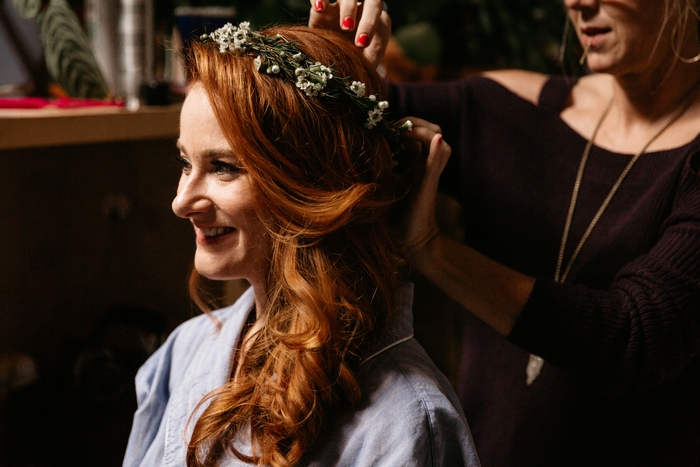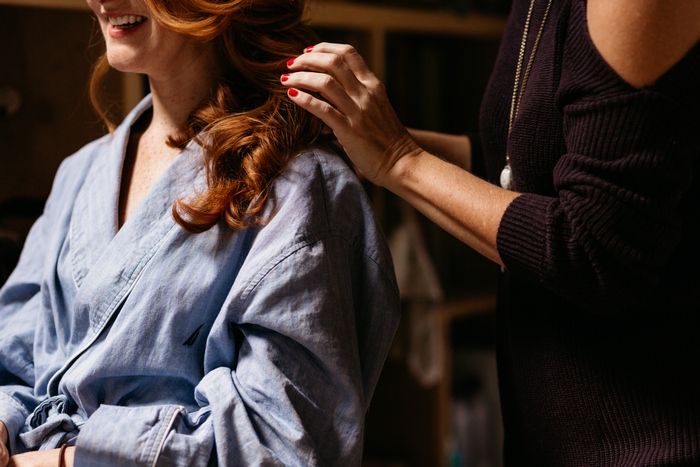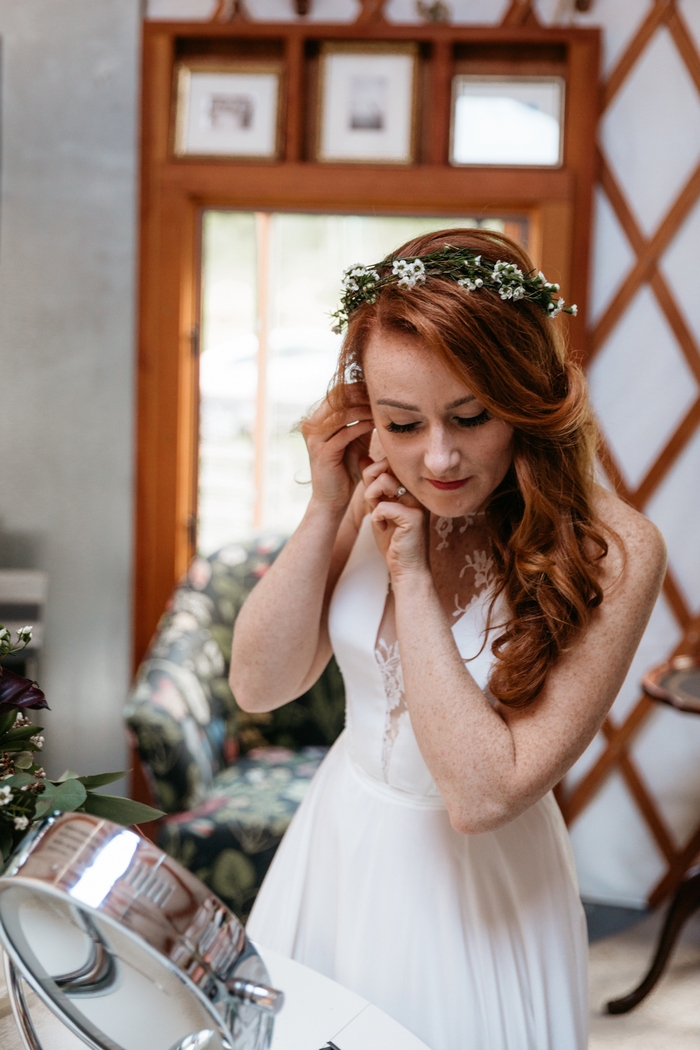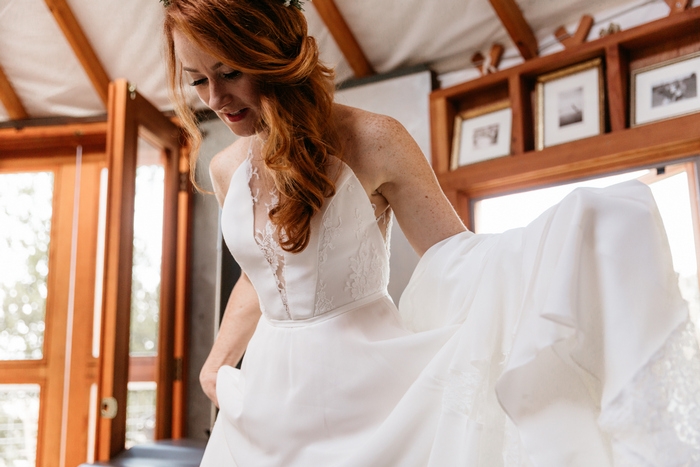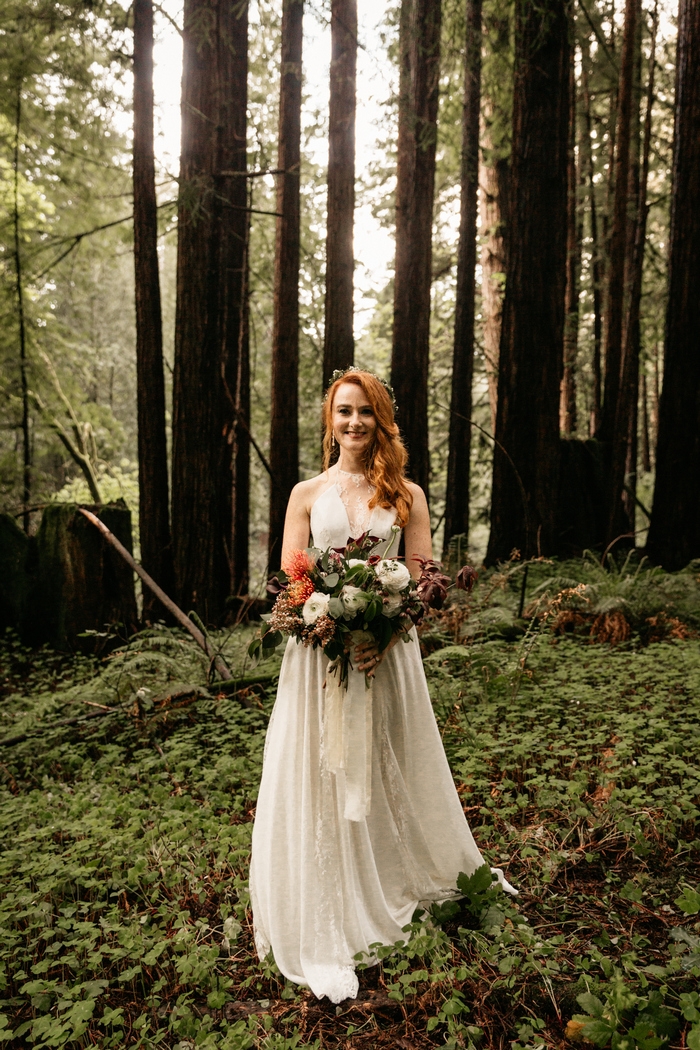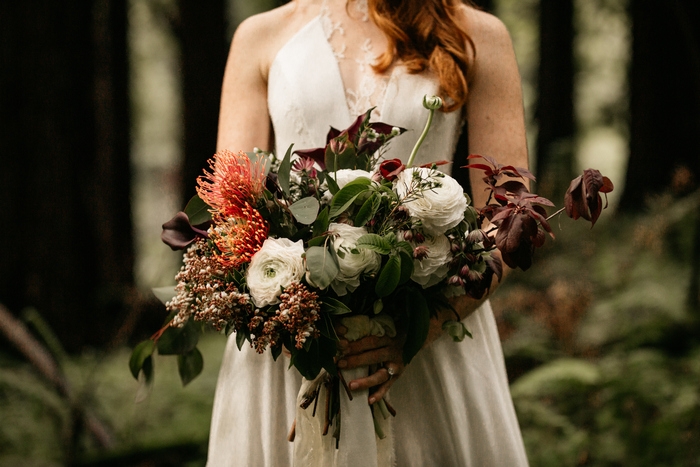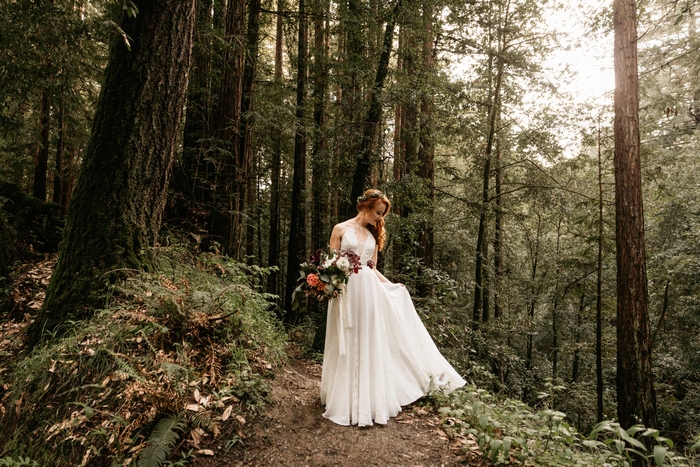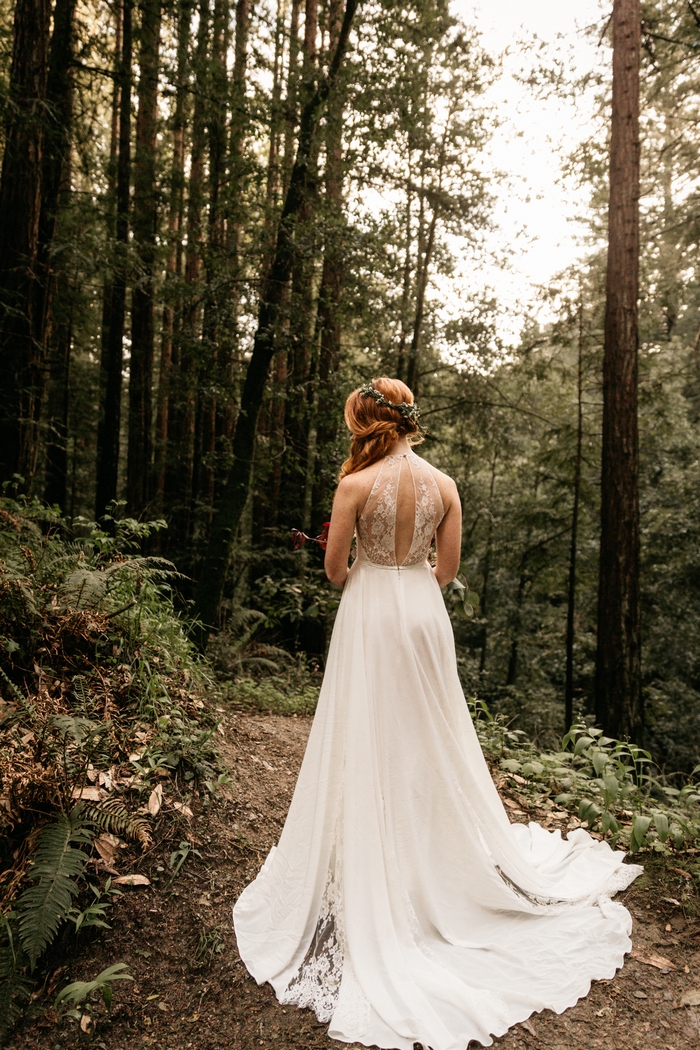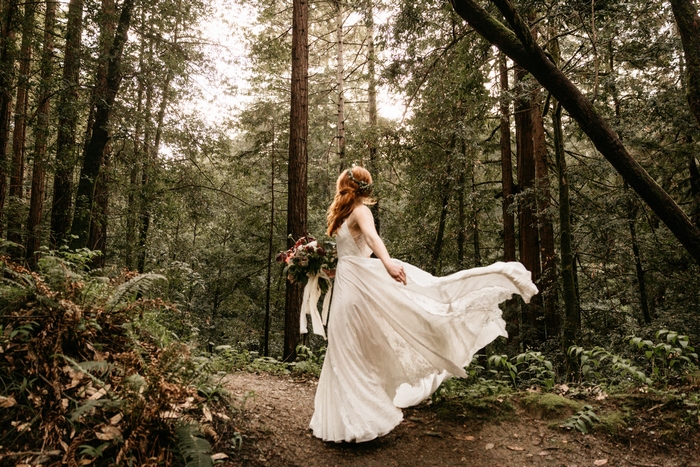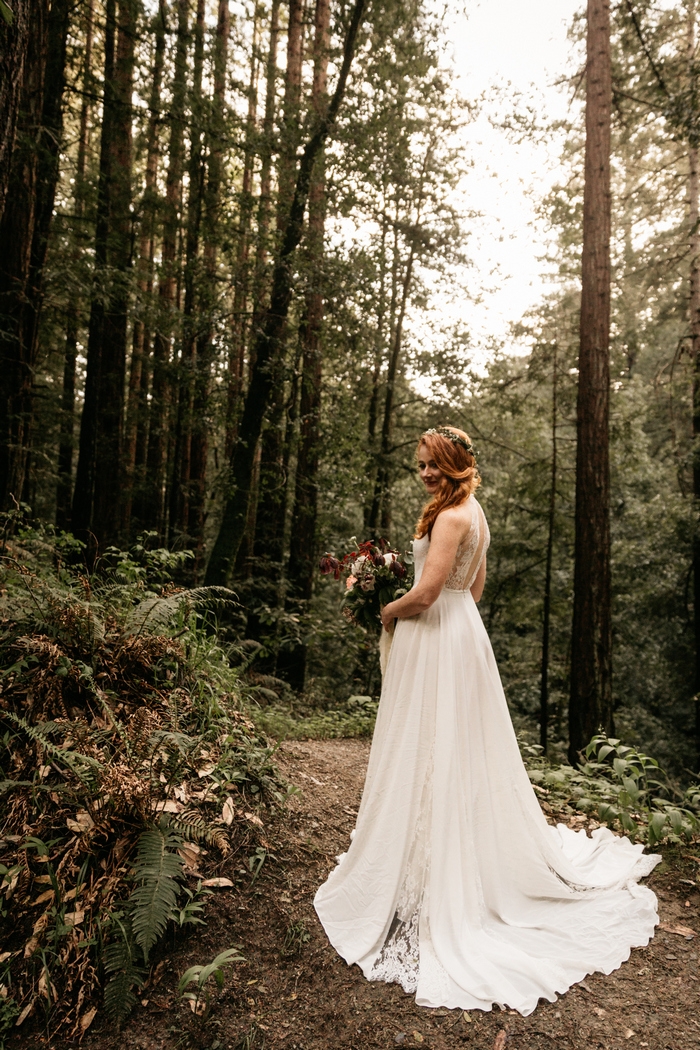 Was it difficult to pare down the guest list?
Yes. We kept the invites to immediate family and closest or lifelong friends. Having the two weddings made it a lot easier to make a small guest list for our elopement.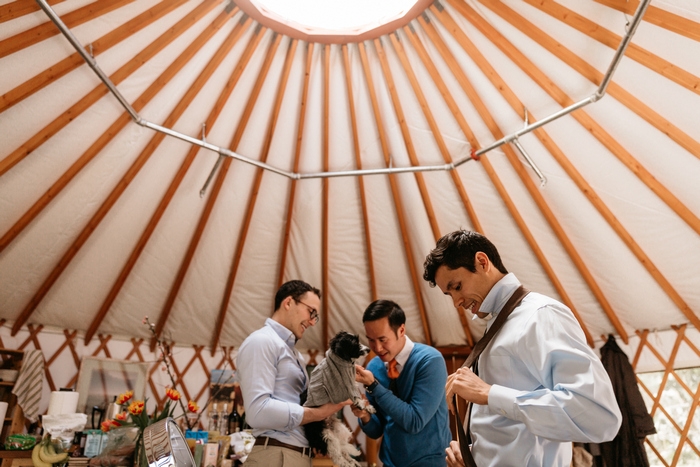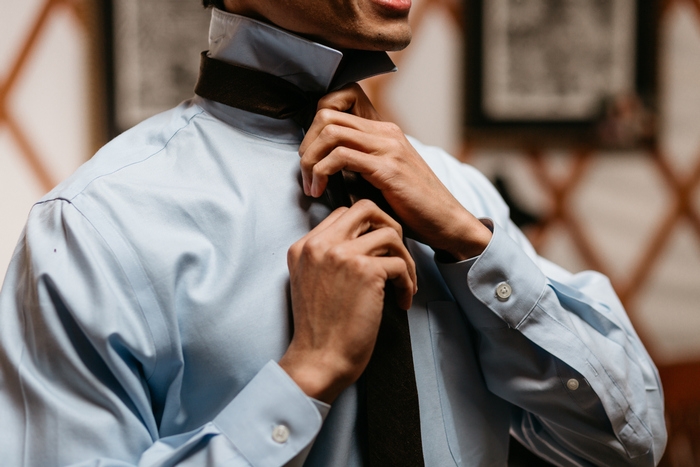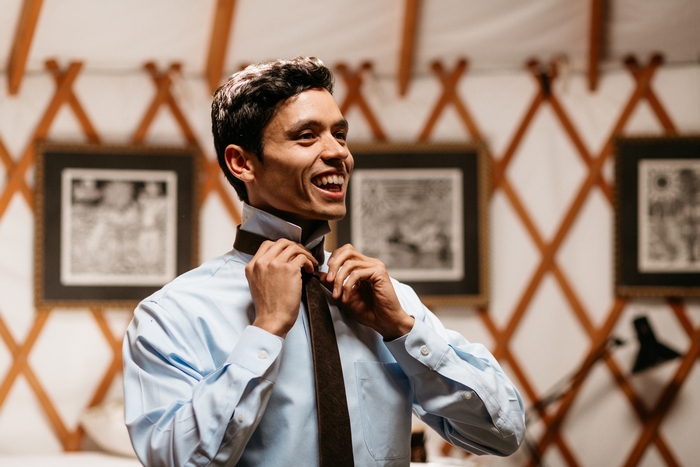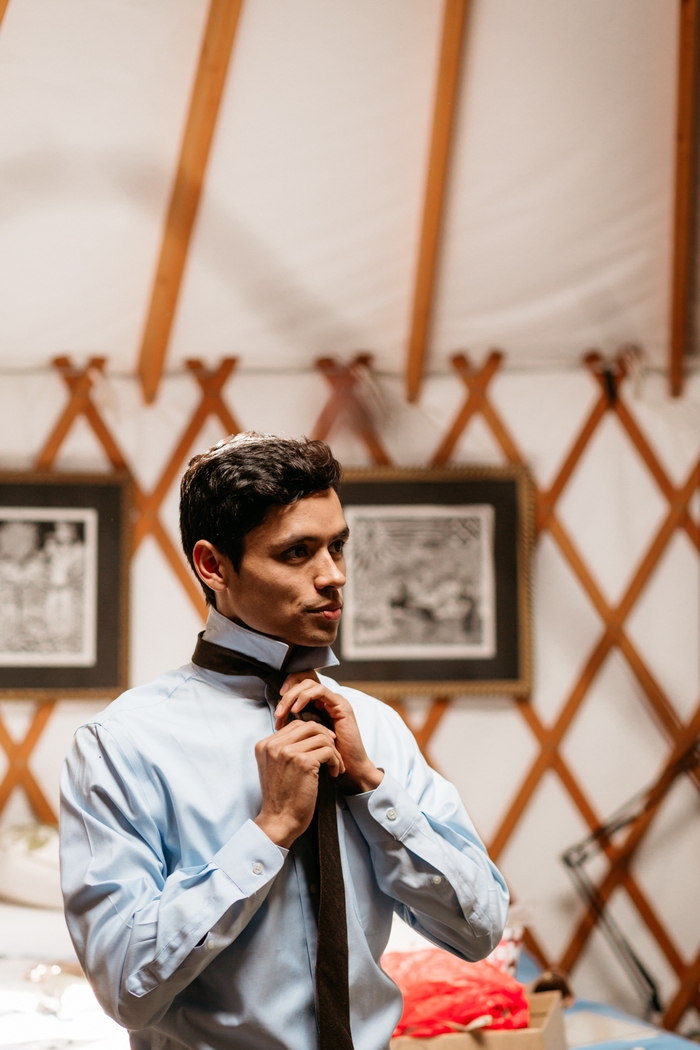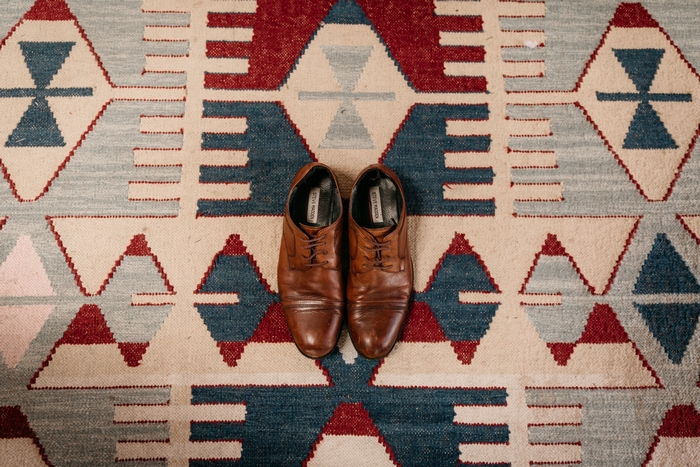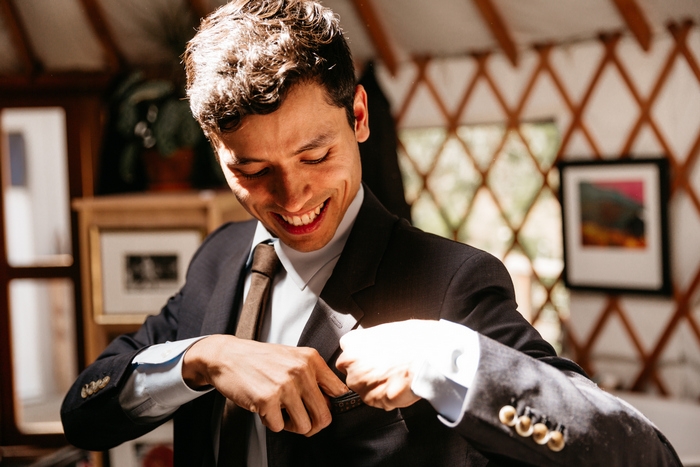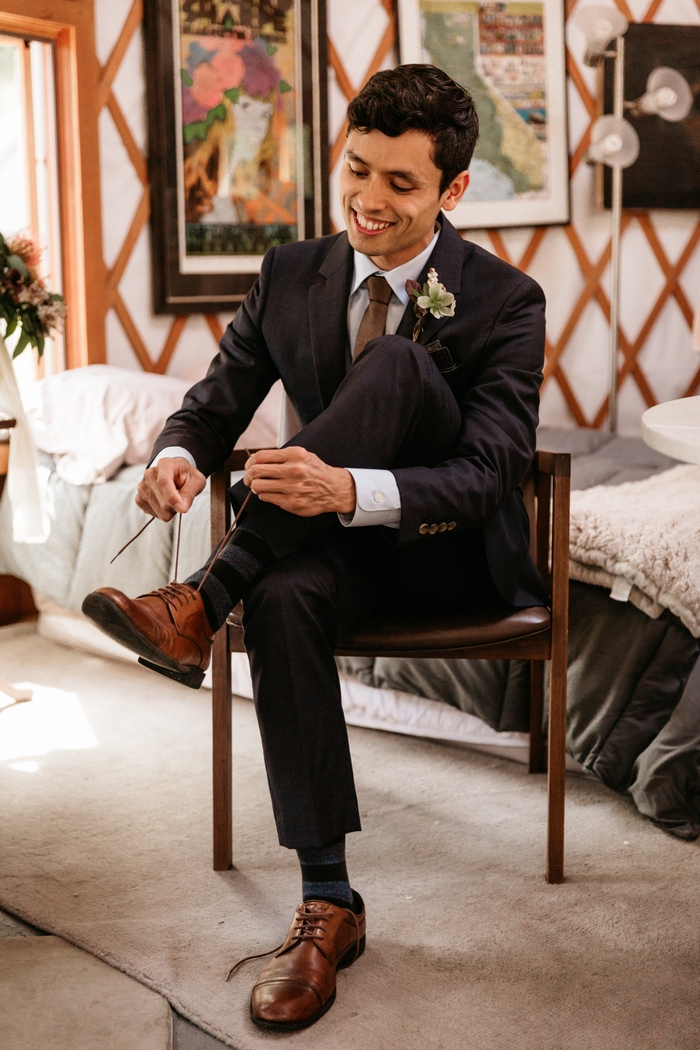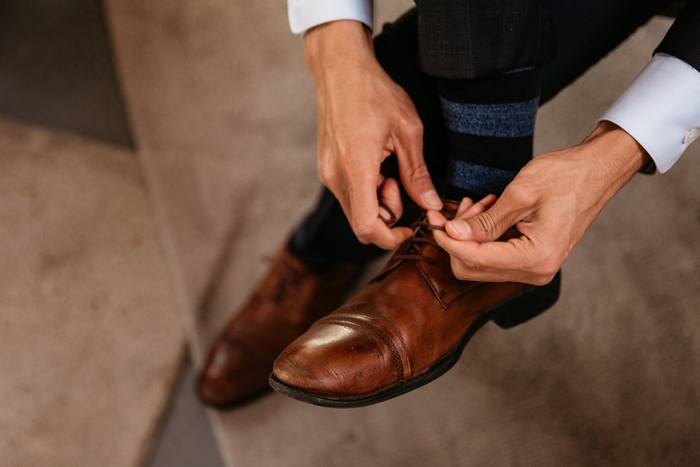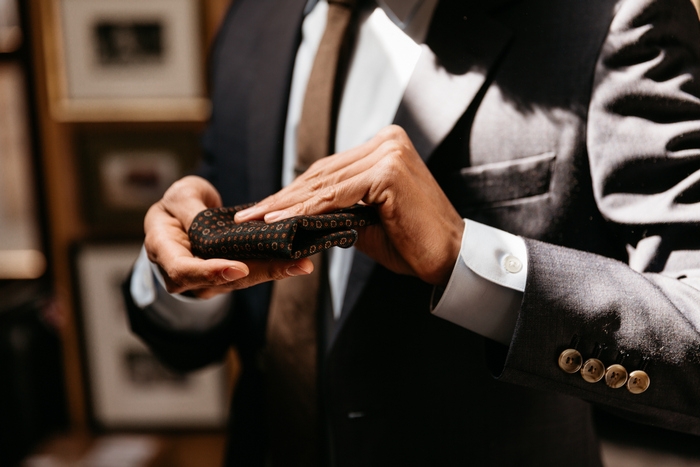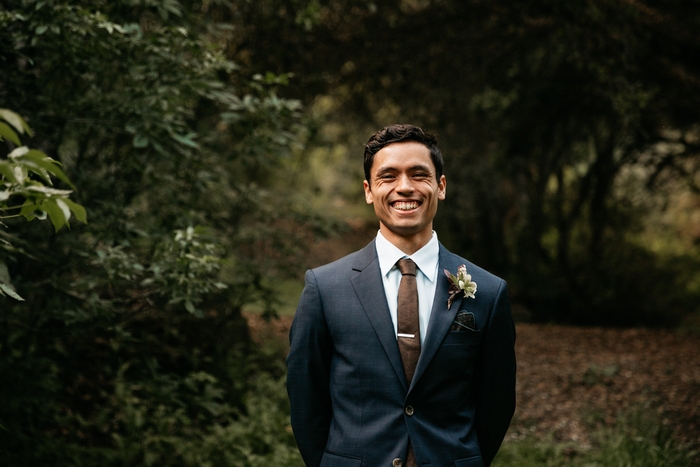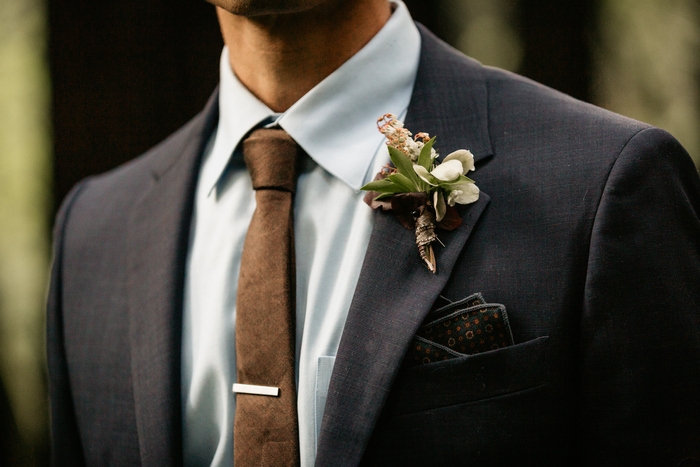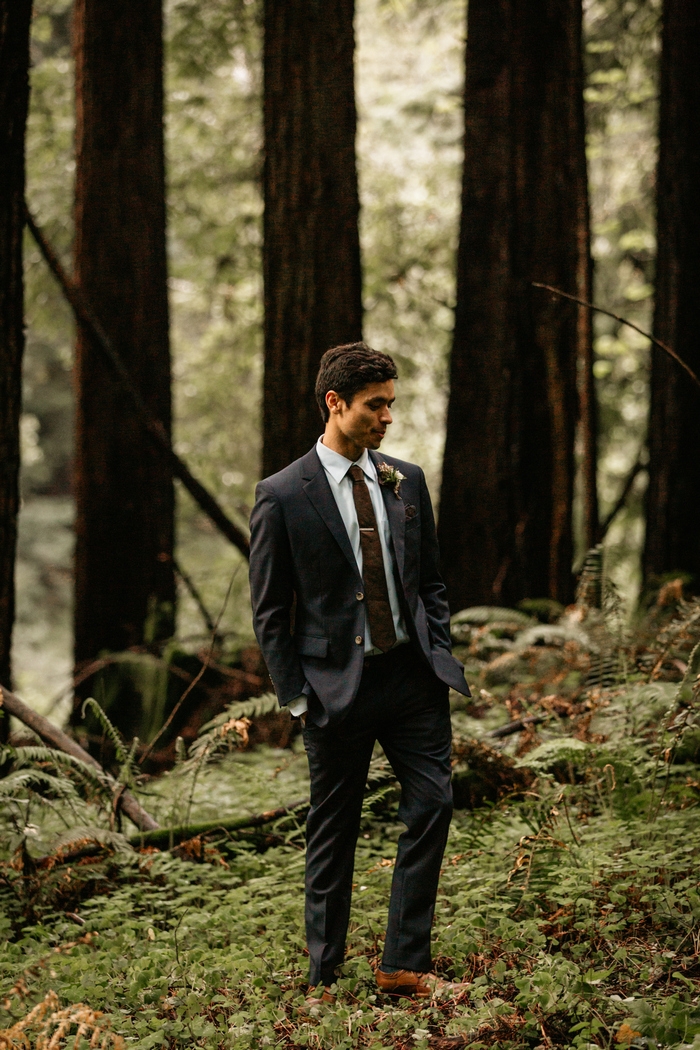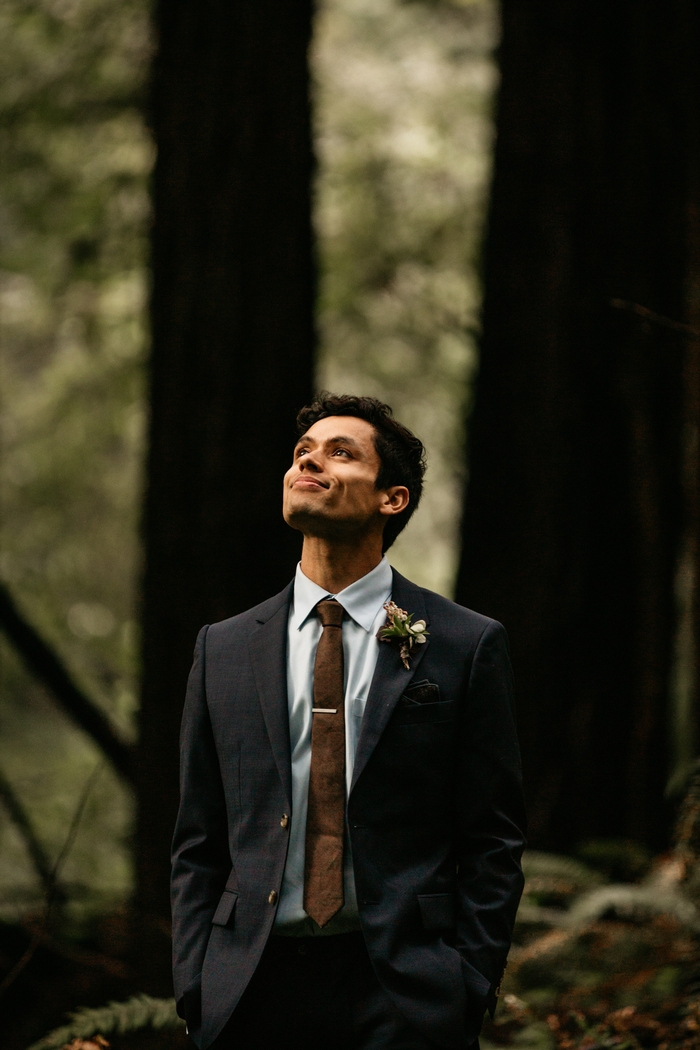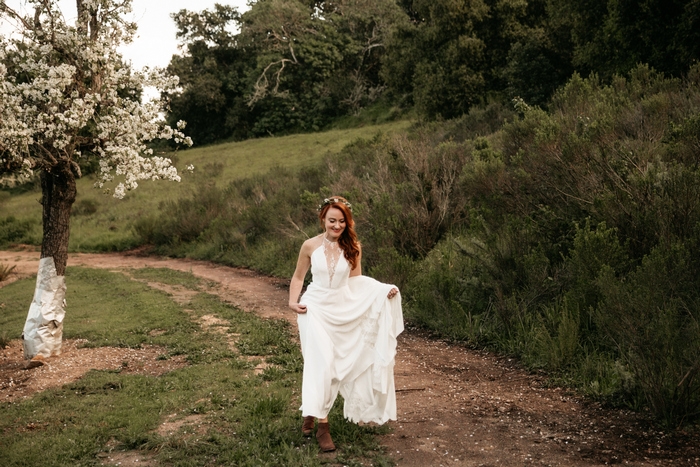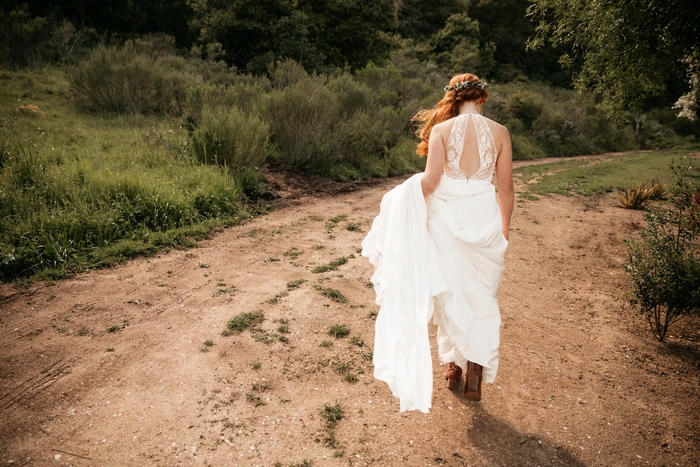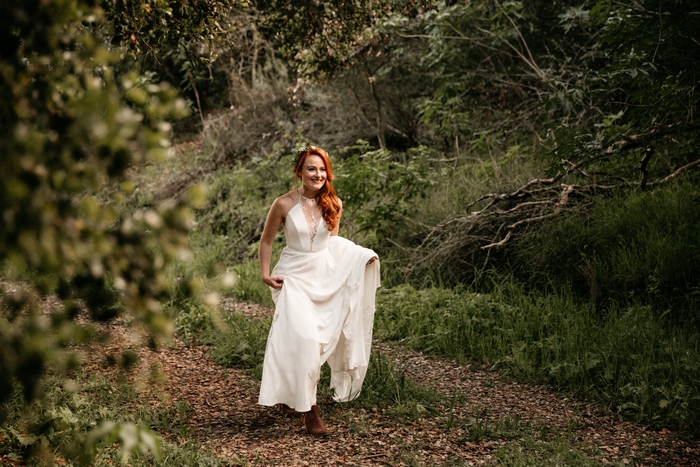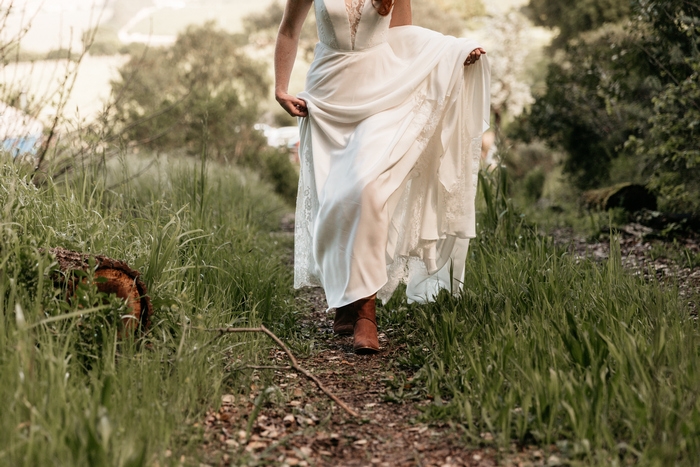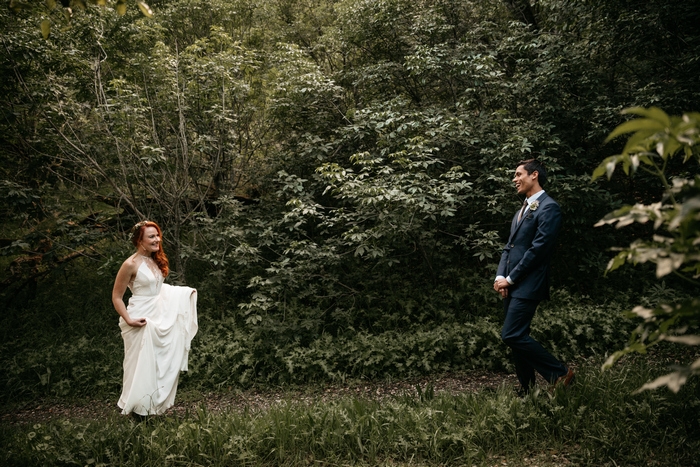 Did you have any 'issues' with the small guest list from friends and family? If so, how did you address them?
Only that some had to make the choice between the two ceremonies. Both of our weddings were a destination for most people so they were forced to pick. I had no attachments to which one our guests chose to attend.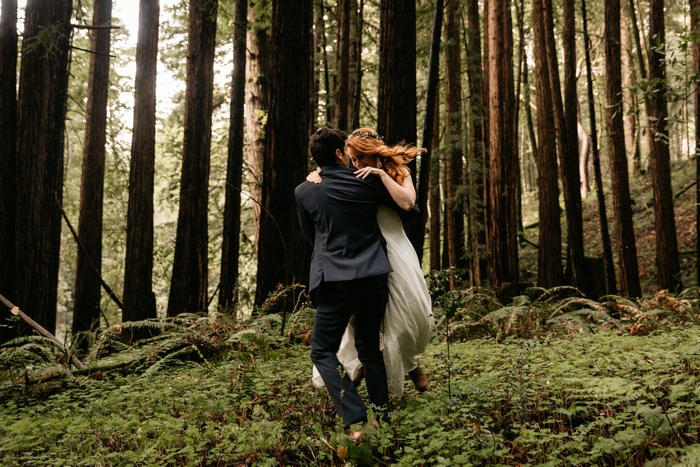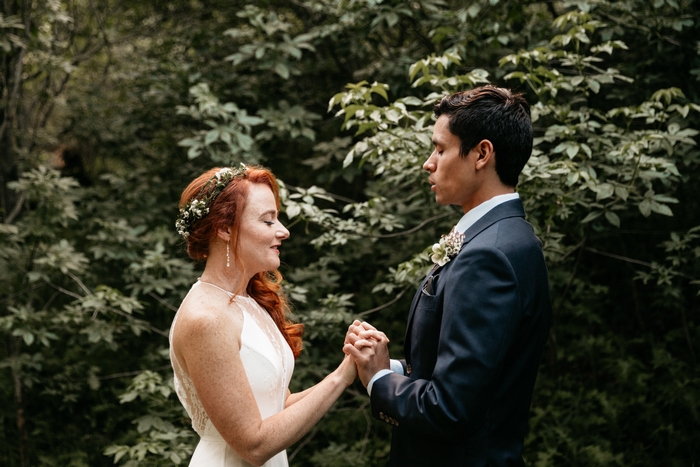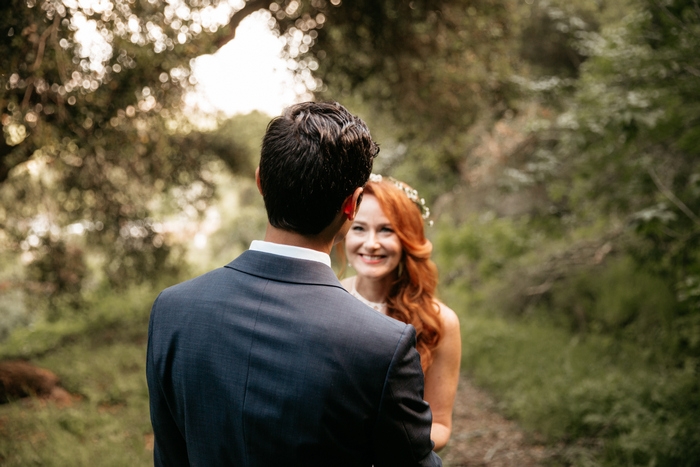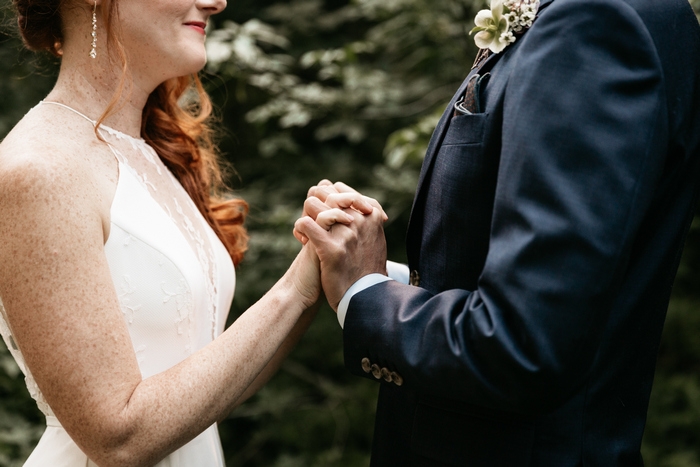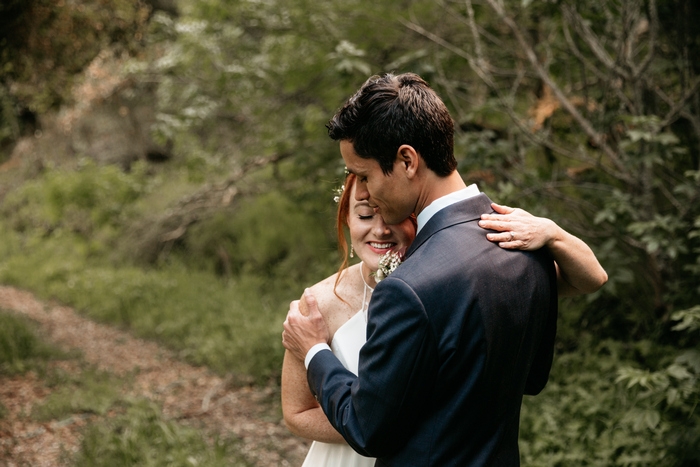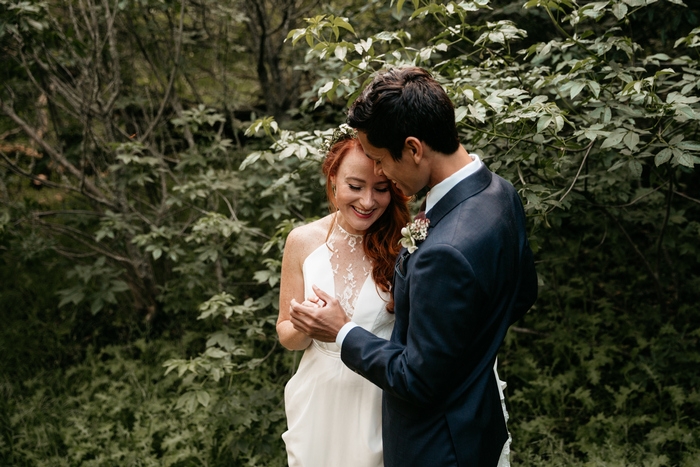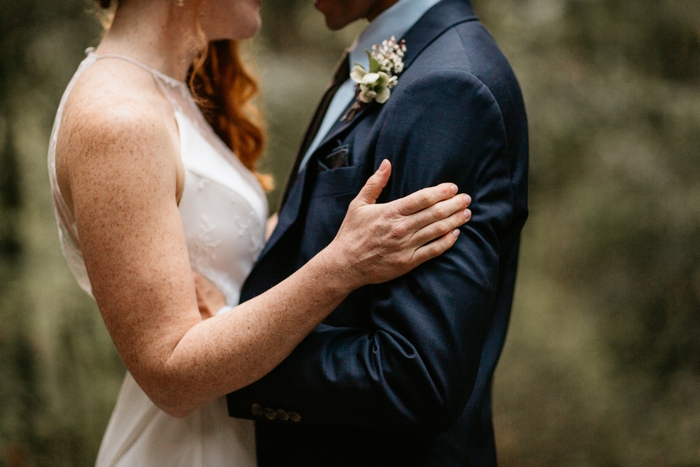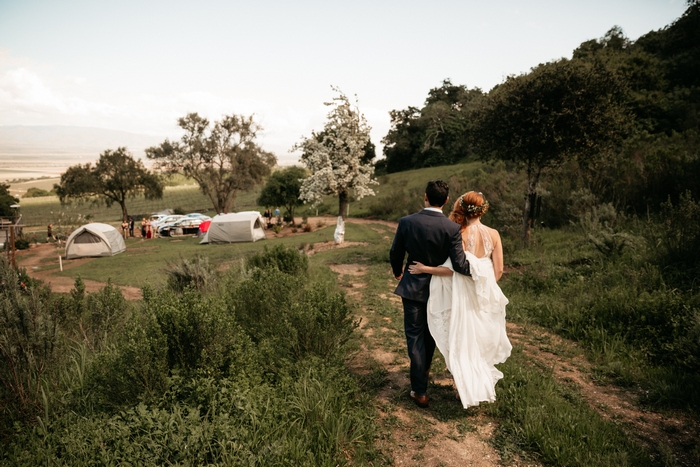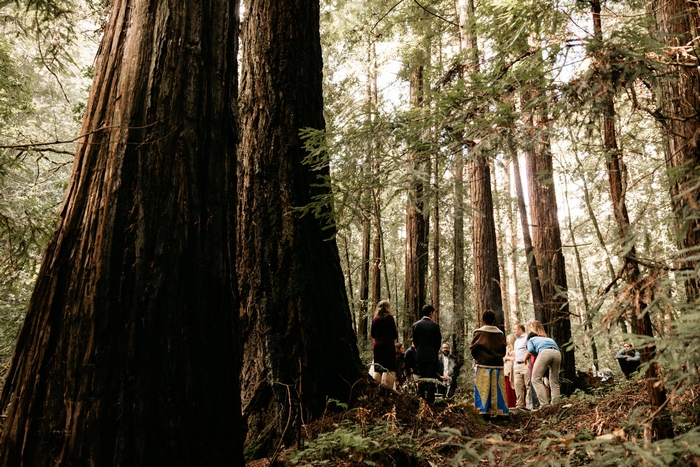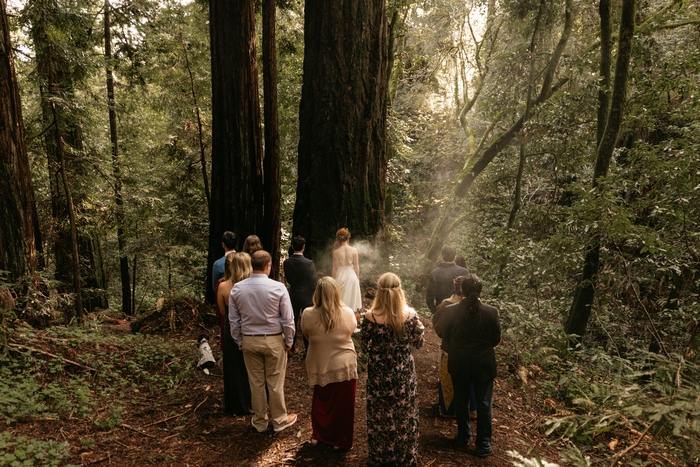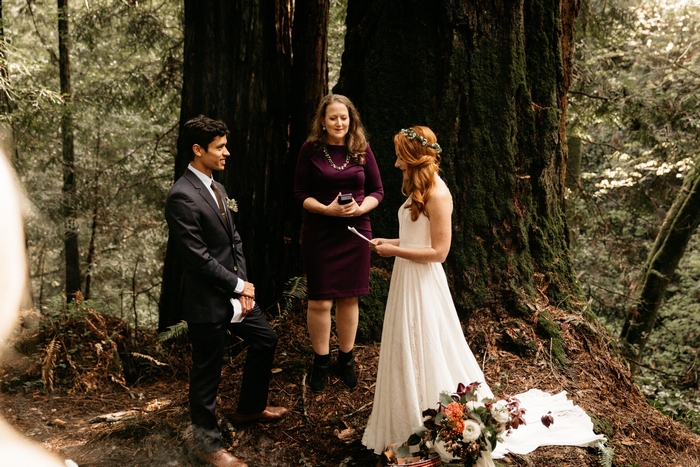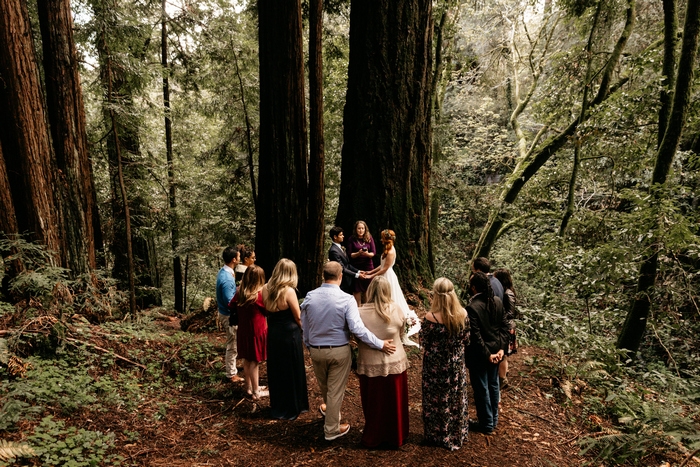 What were the highlights of the ceremony?
Everything! It was all so fun and relaxed. Having all of the guests be an equal part of the ceremony was amazing. Everyone said their part and I cried through most of it. It was so personal, intimate and honest. I remember looking around the circle, feeling so happy, and wishing I could hold on to every moment forever. My mom surprised us with a song, and Alex and I contributed with a meditation at the end.  You could feel the love all around us. I was totally oblivious to anything happening outside of our circle.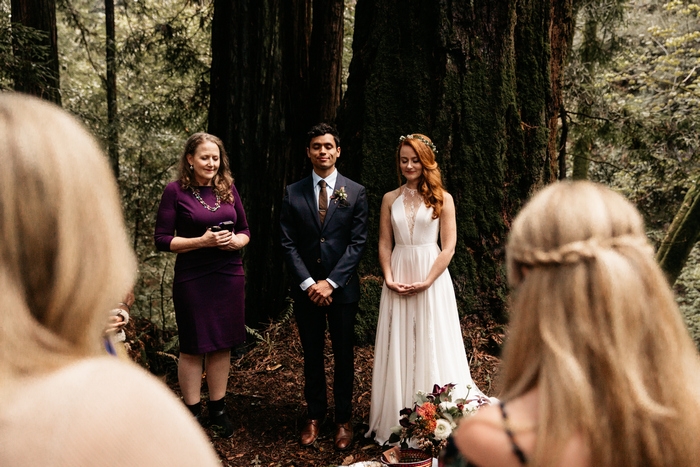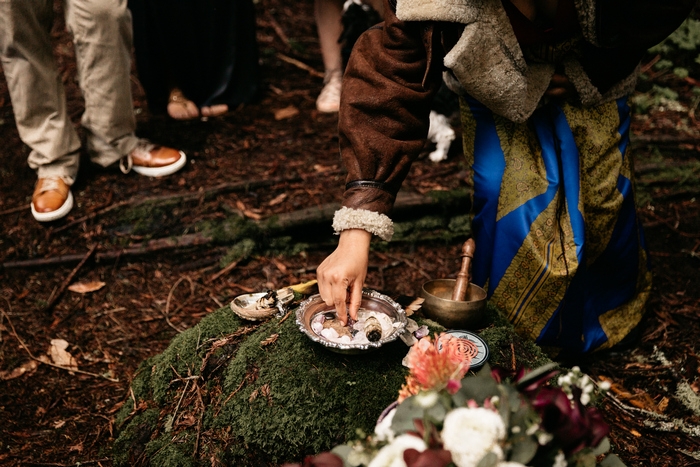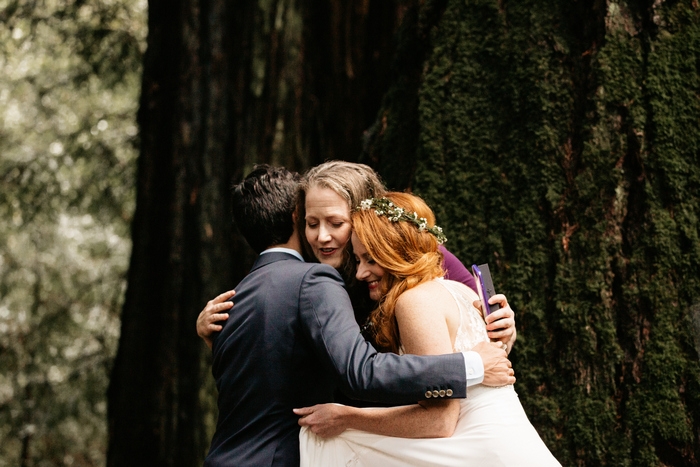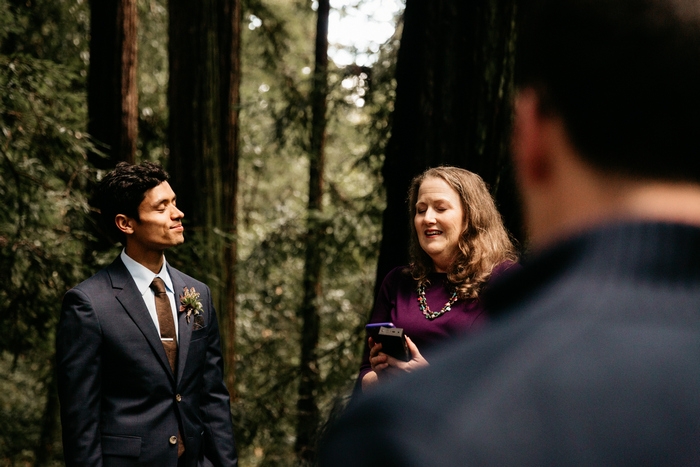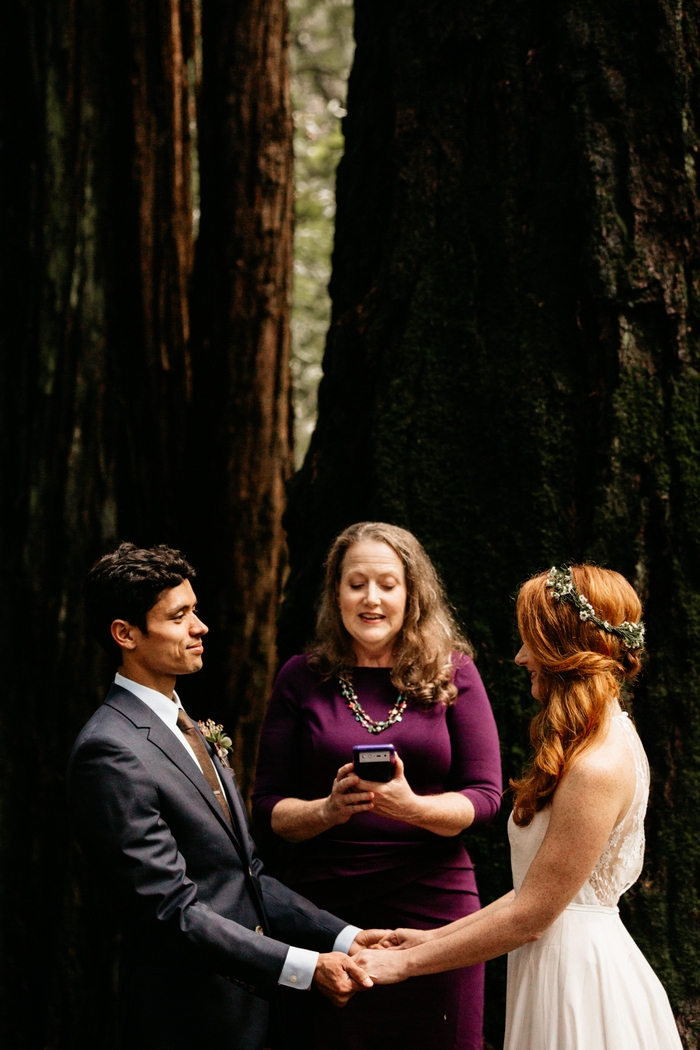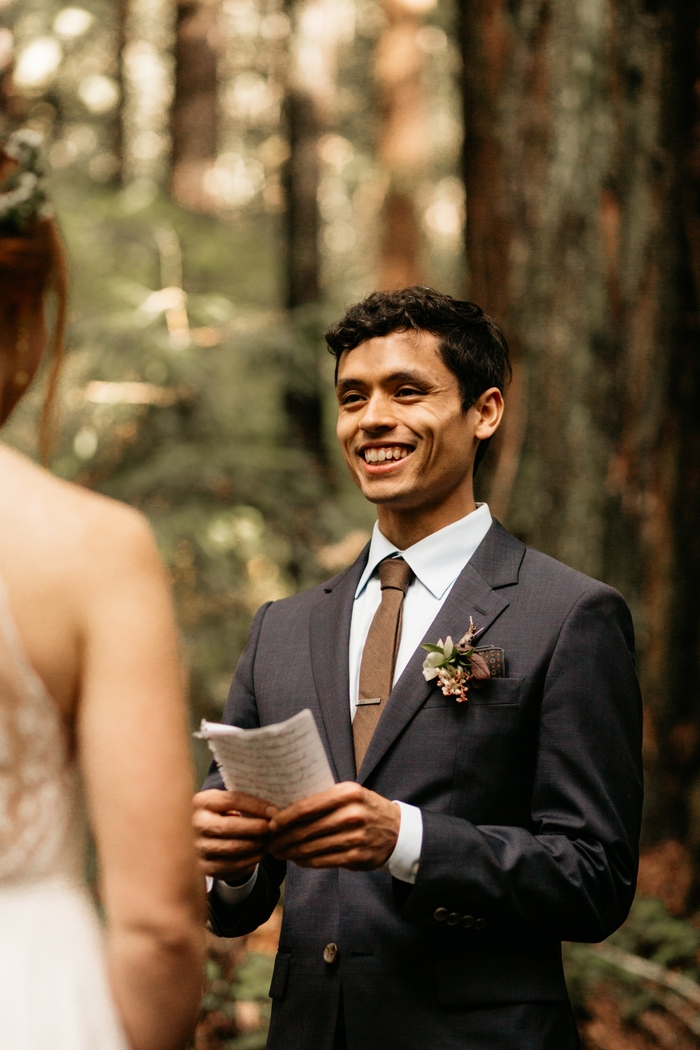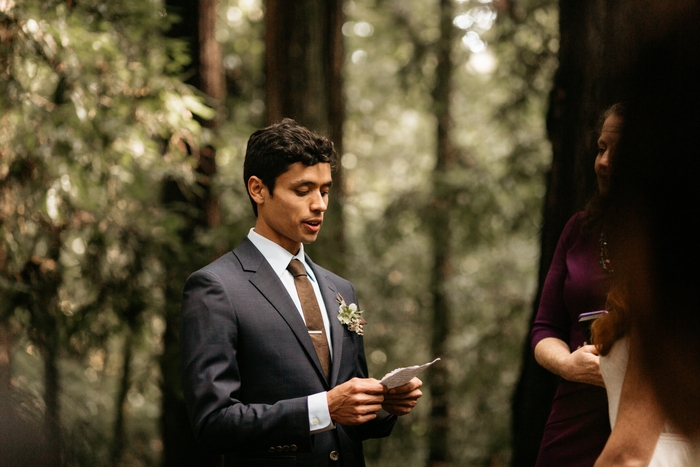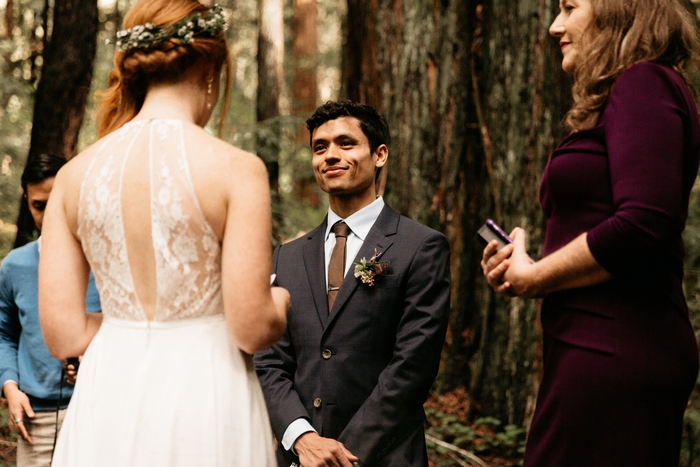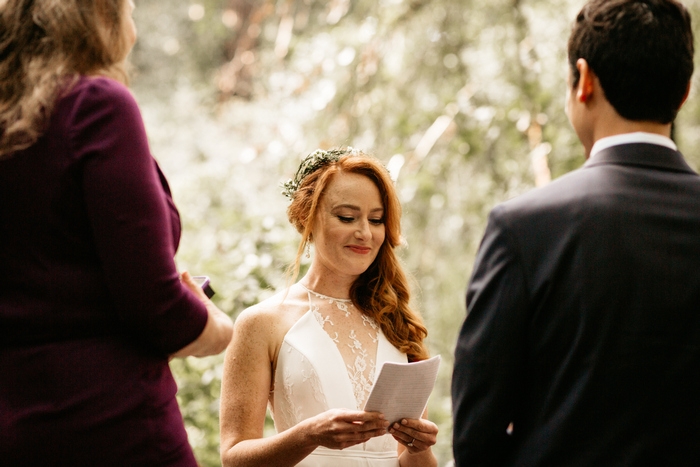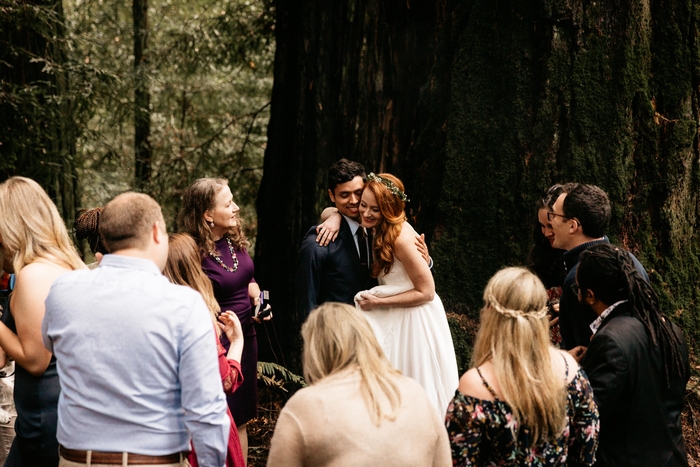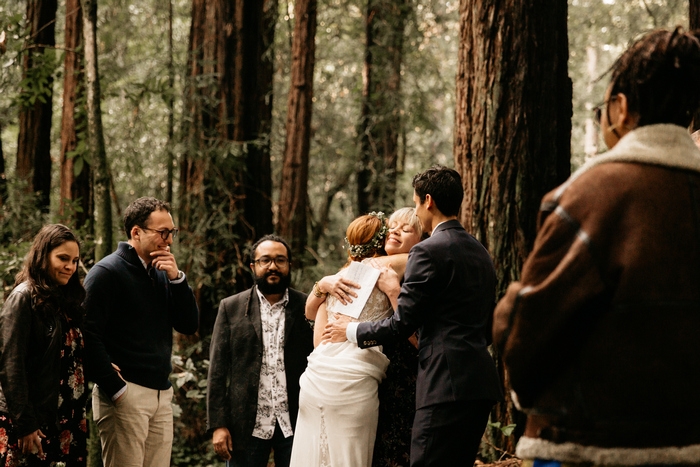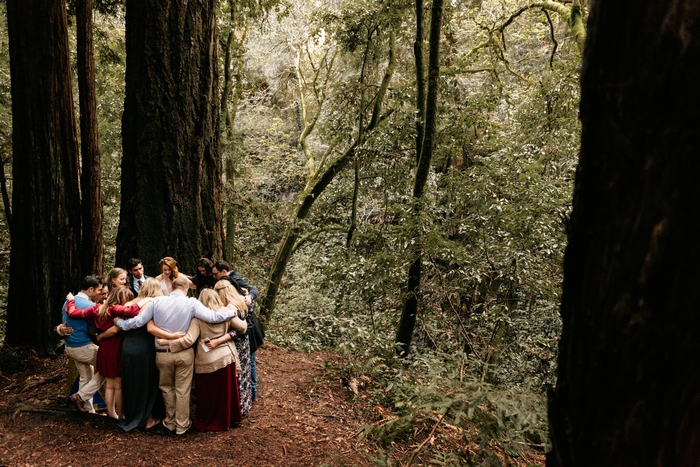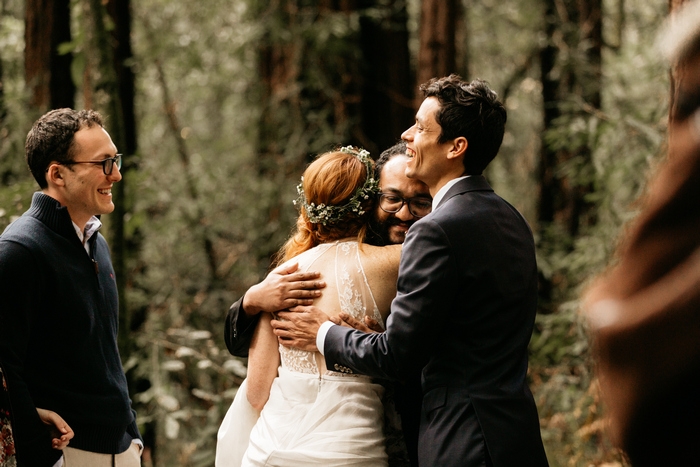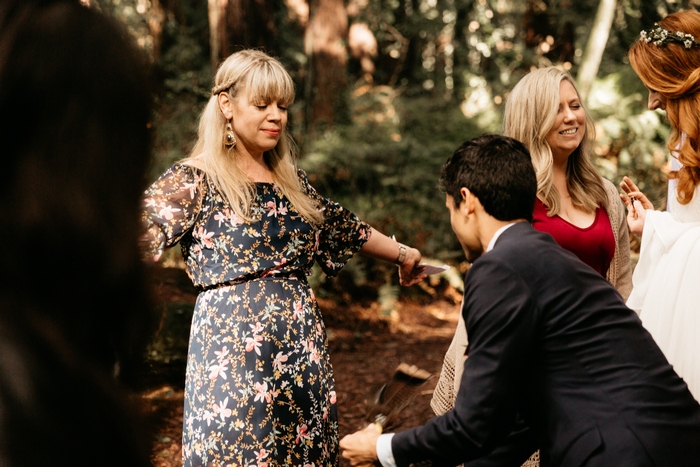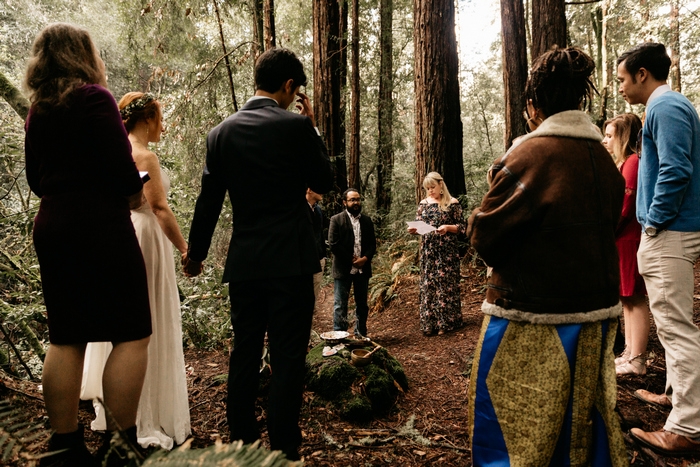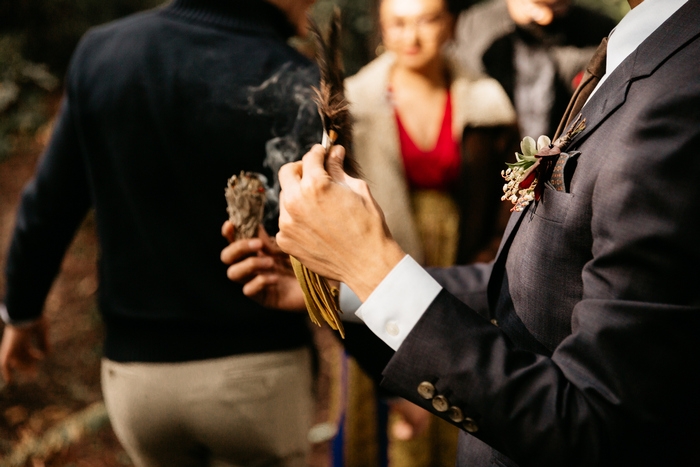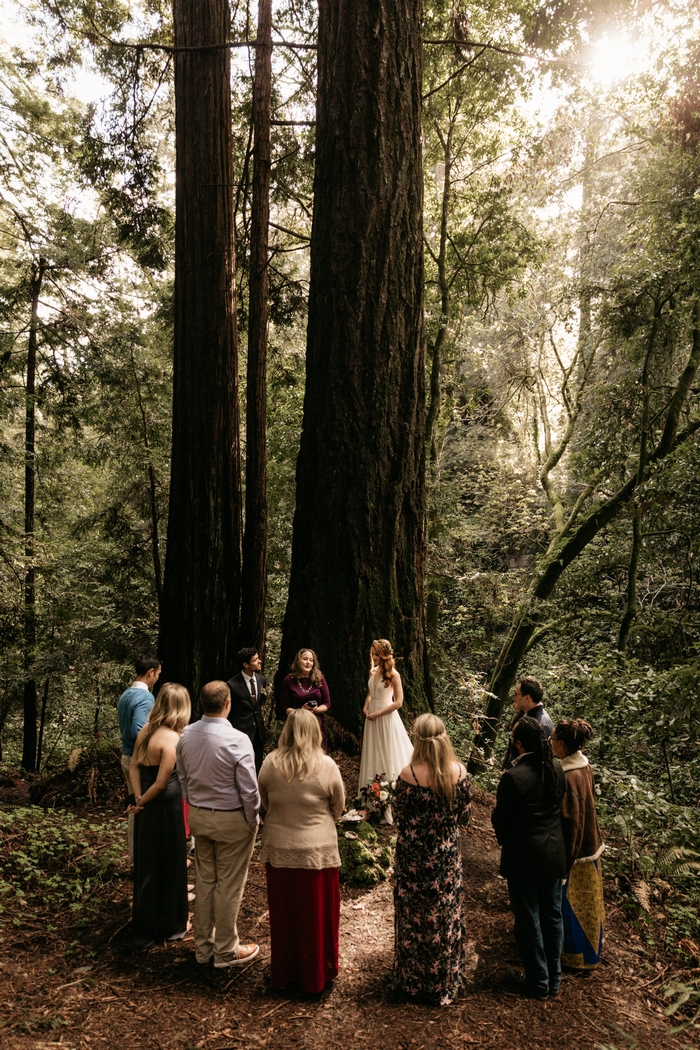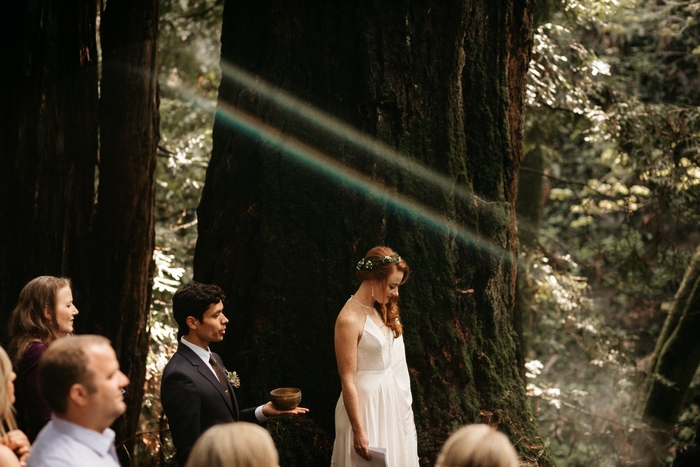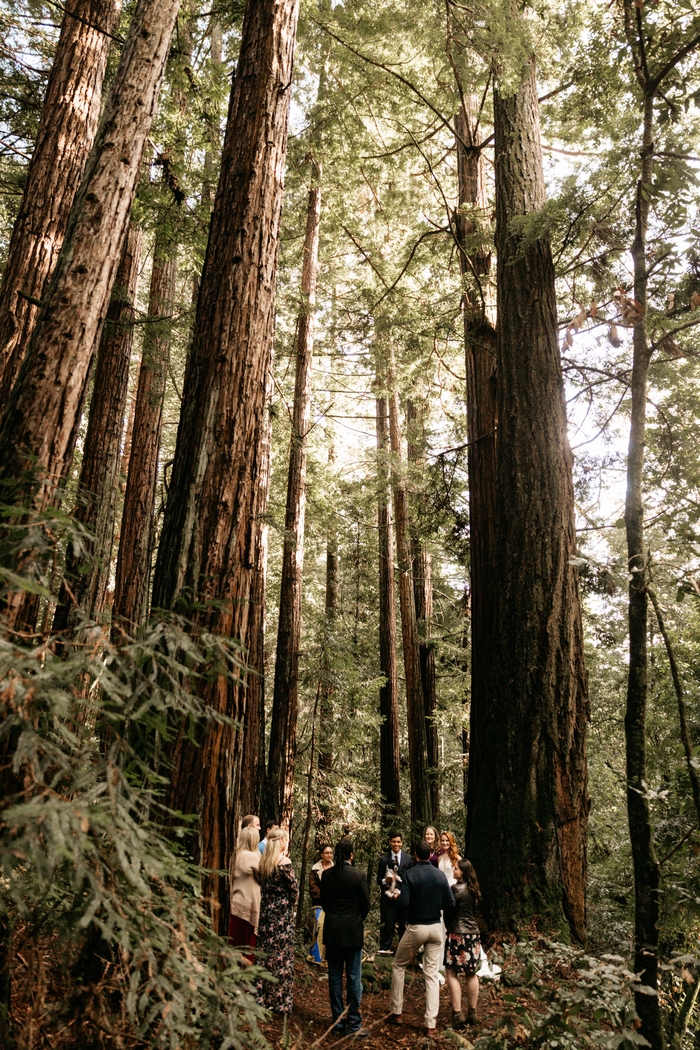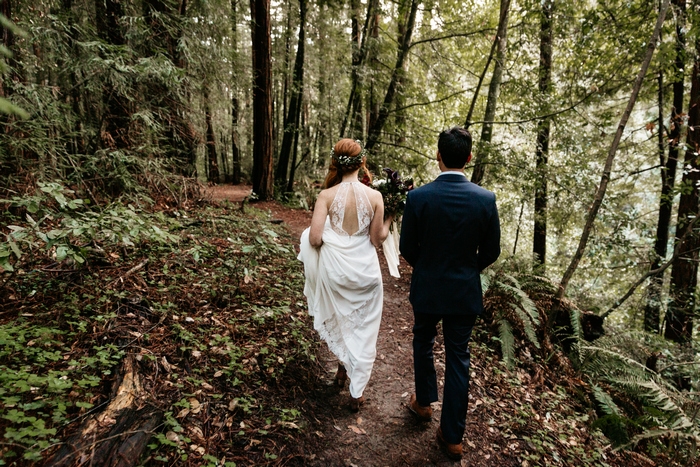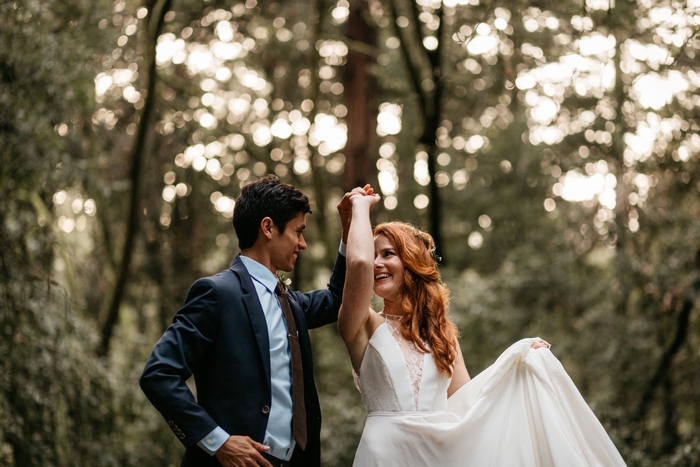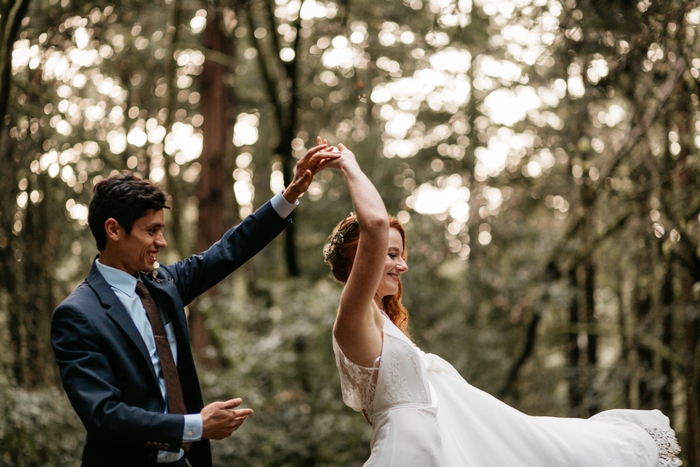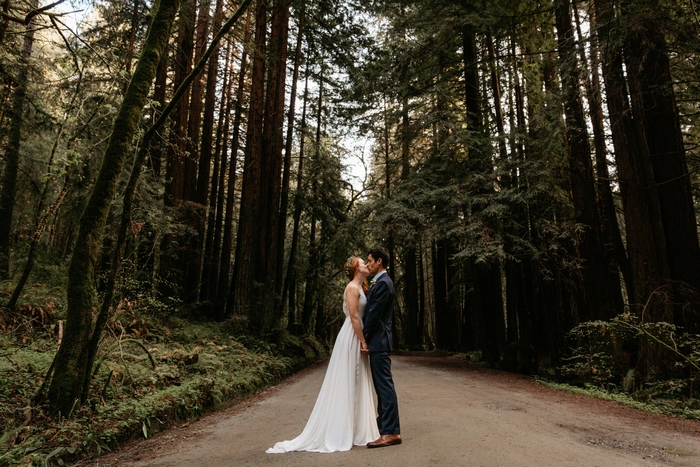 What were the highlights of the reception?
Our amazing friends grilled and cooked our entire dinner while we were out doing portraits. We arrived to a fantastic feast and cake! It was super casual. We were able to put on comfortable clothes and dig in with the people we love all around us. It was like a family dinner with friends.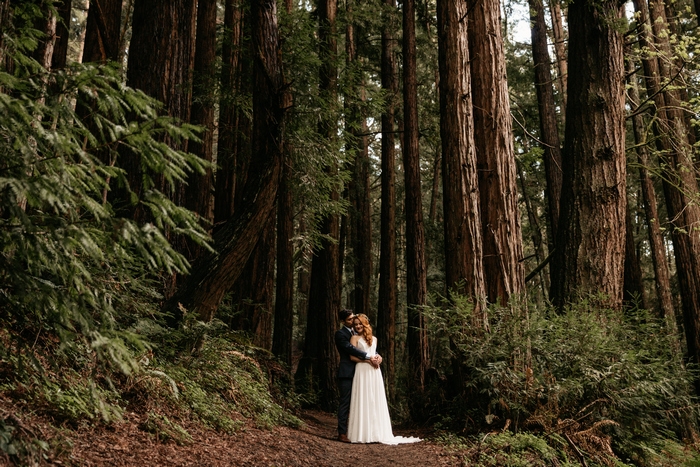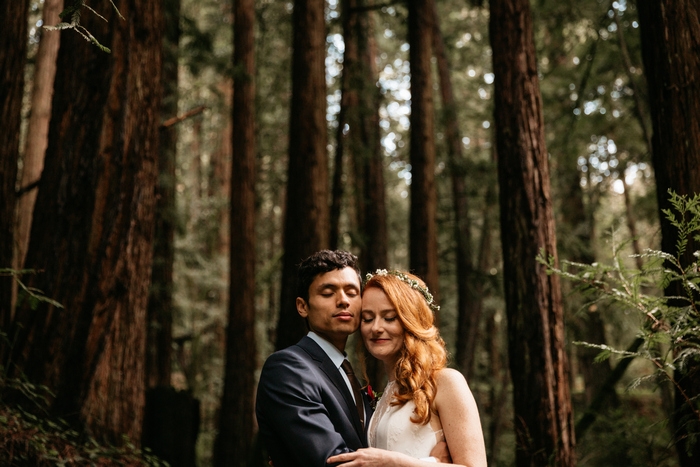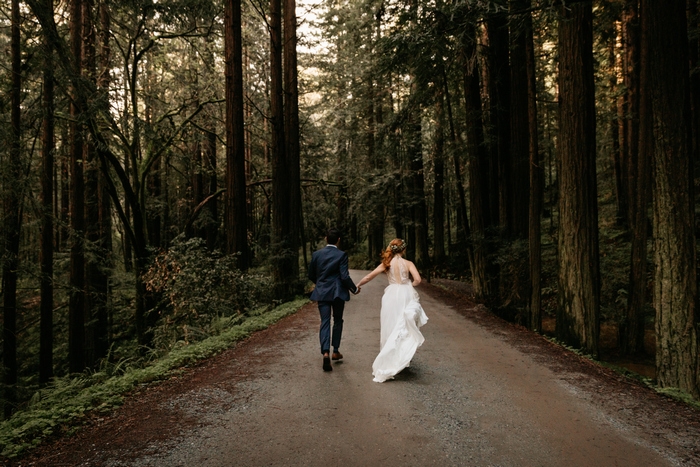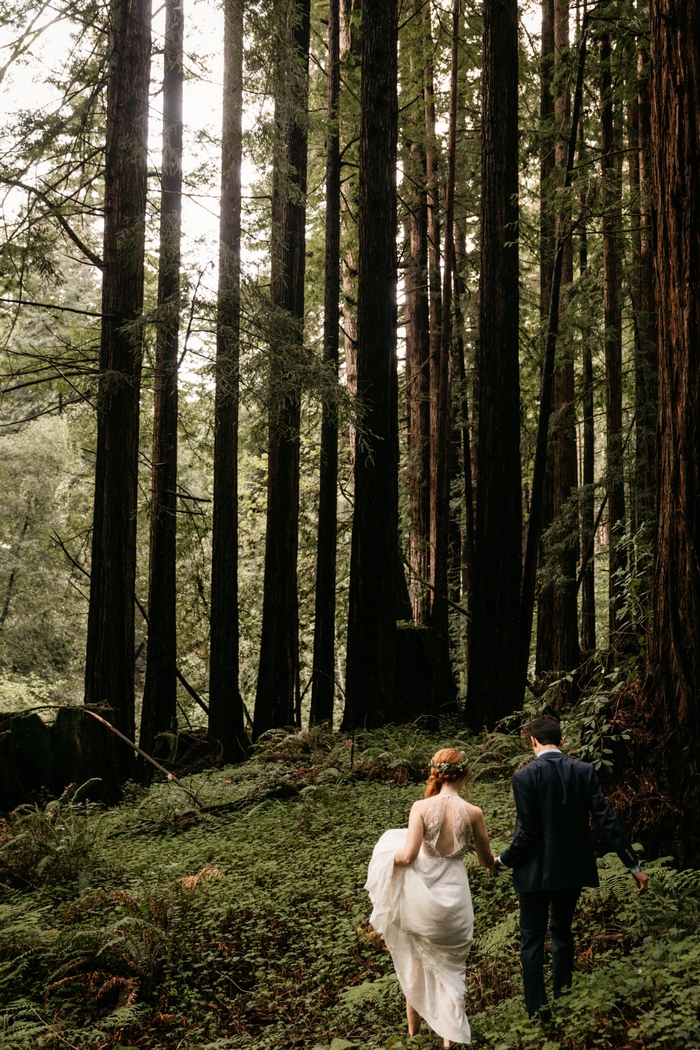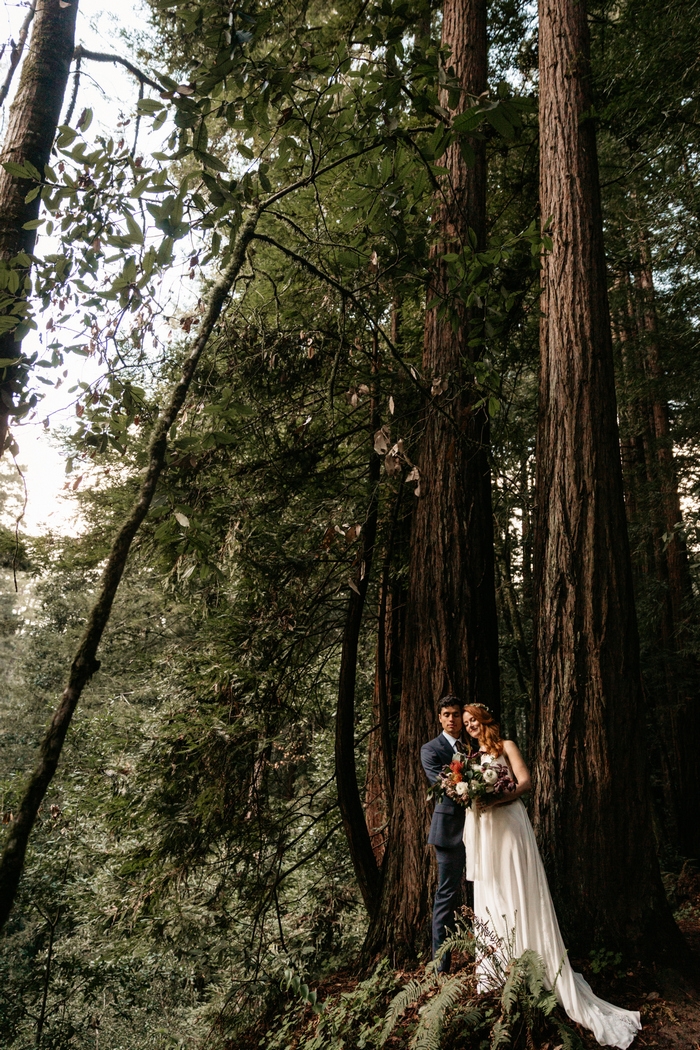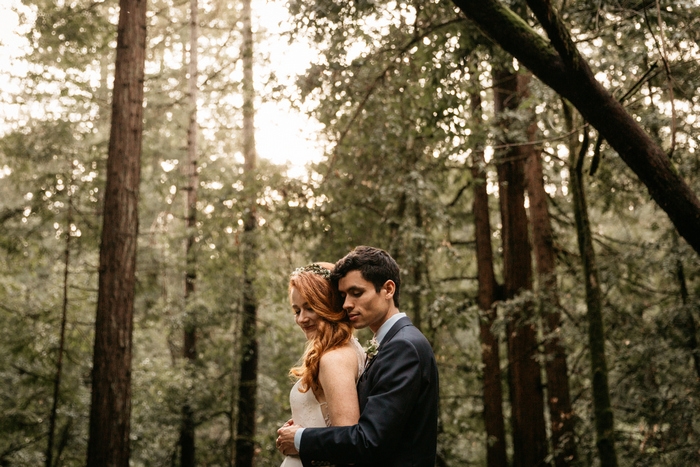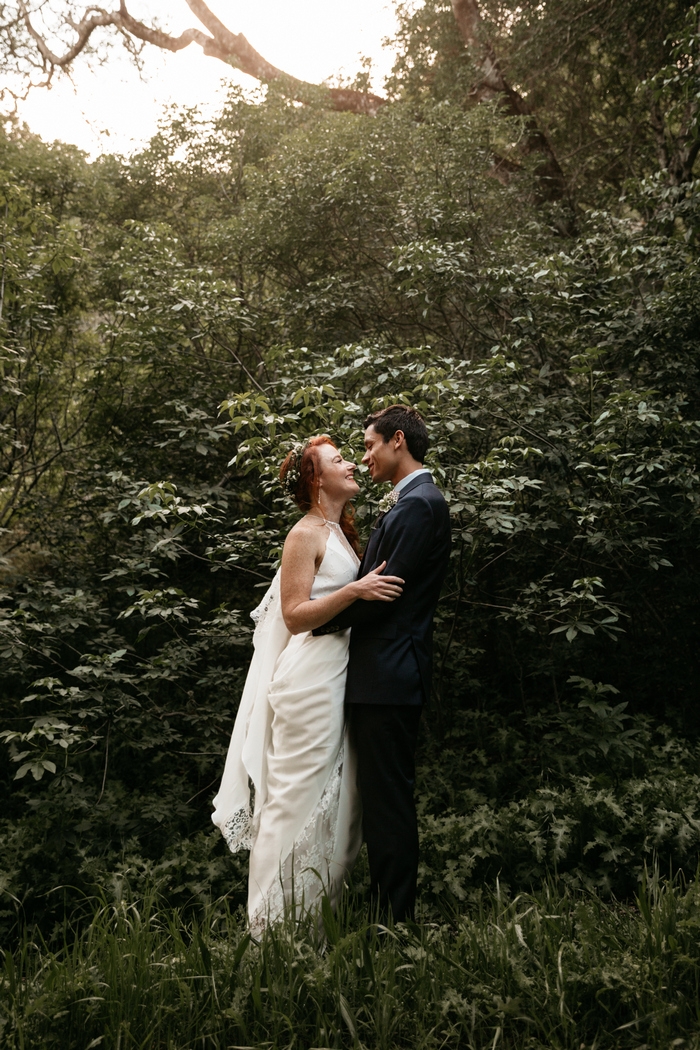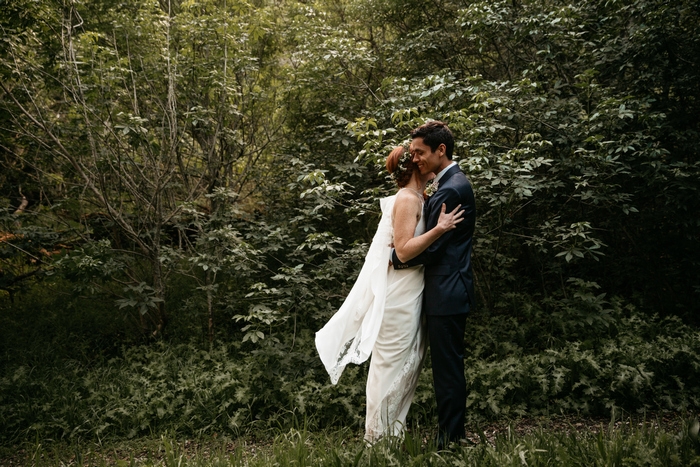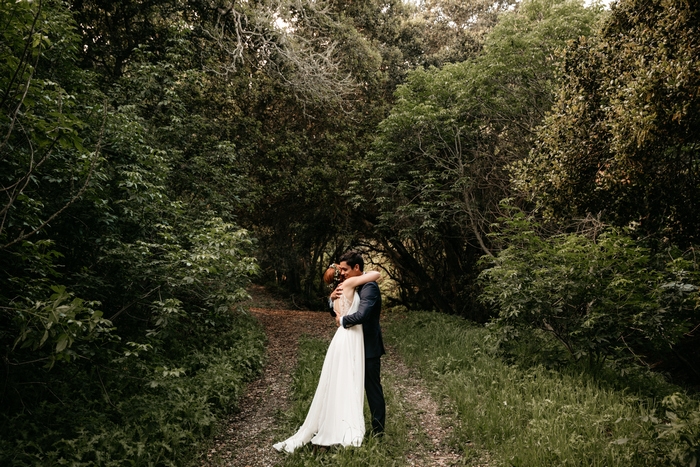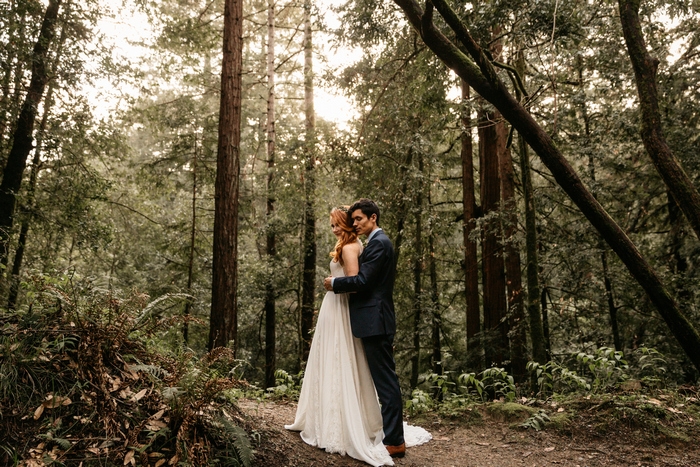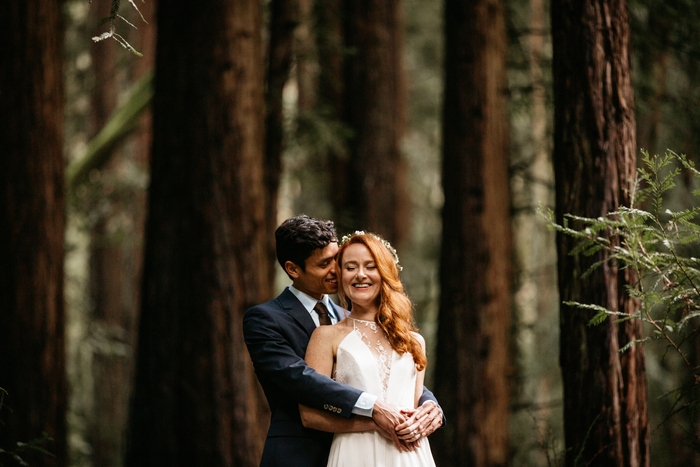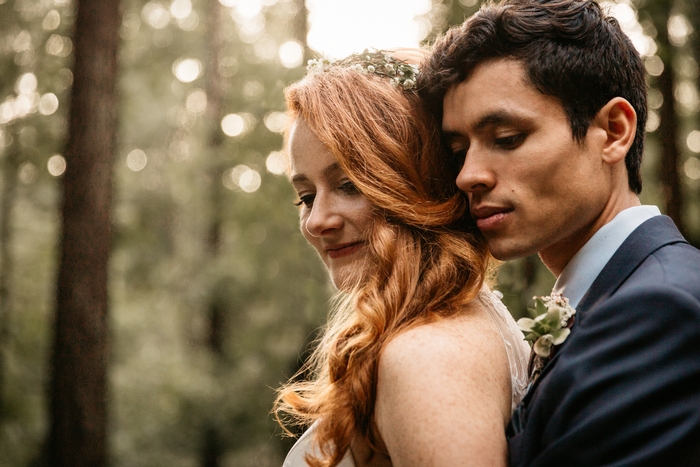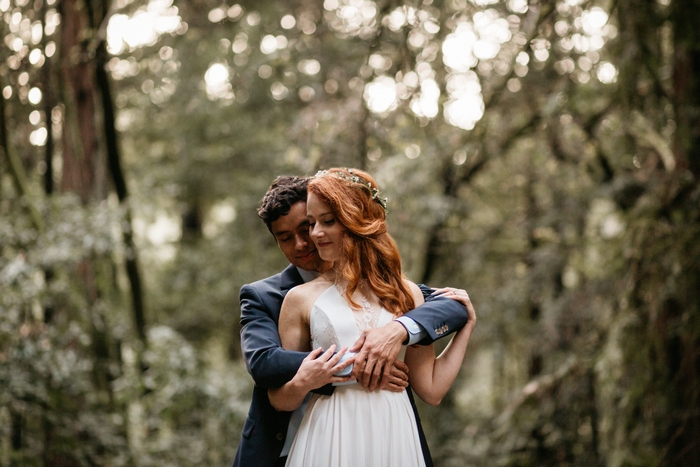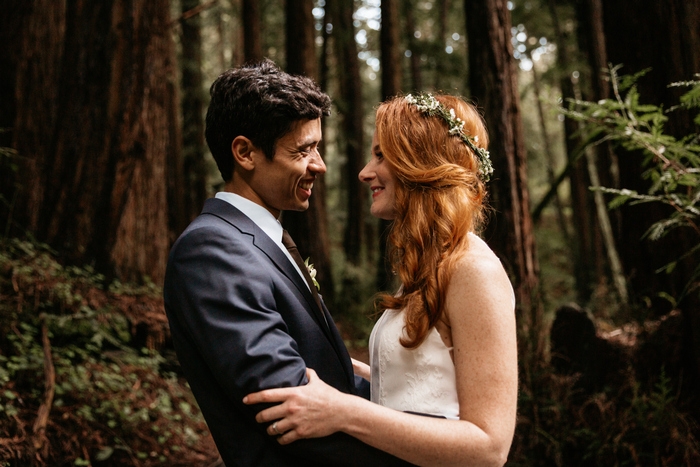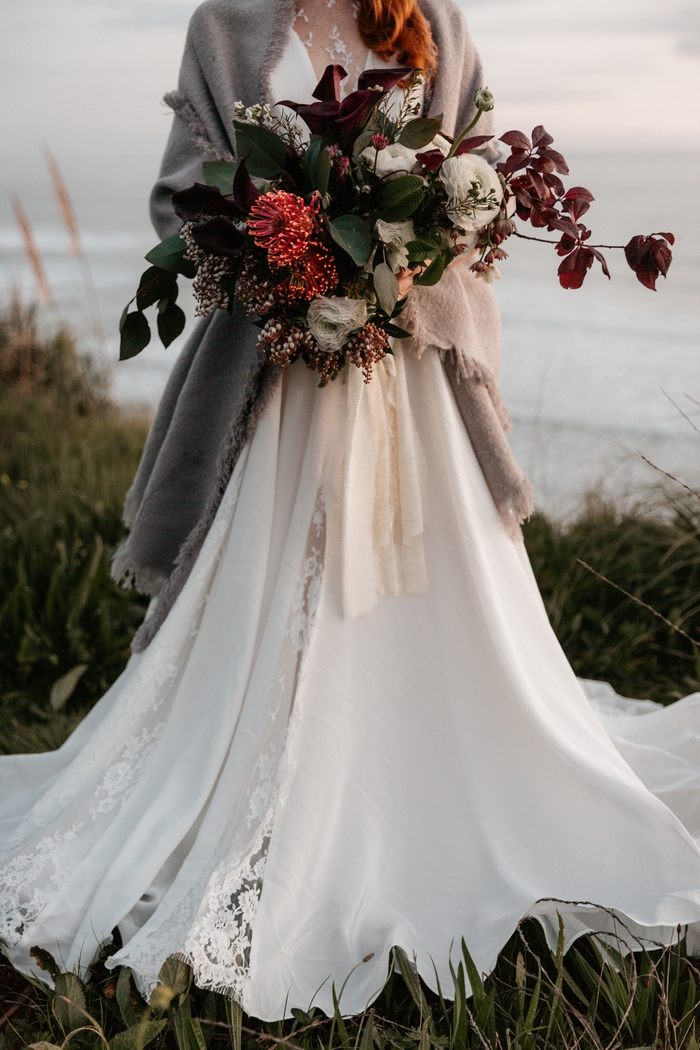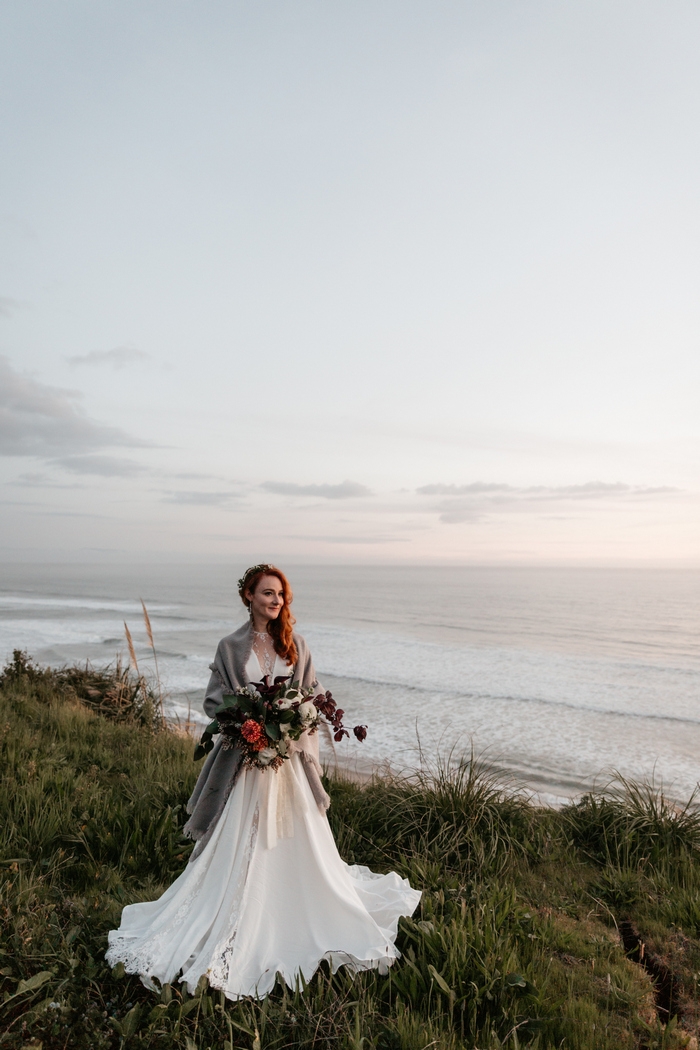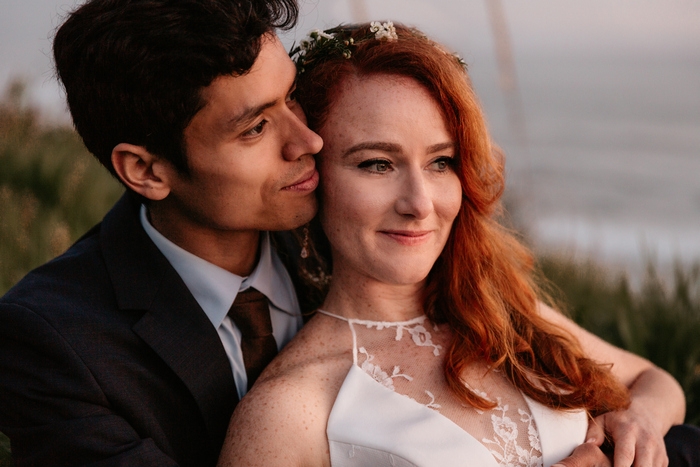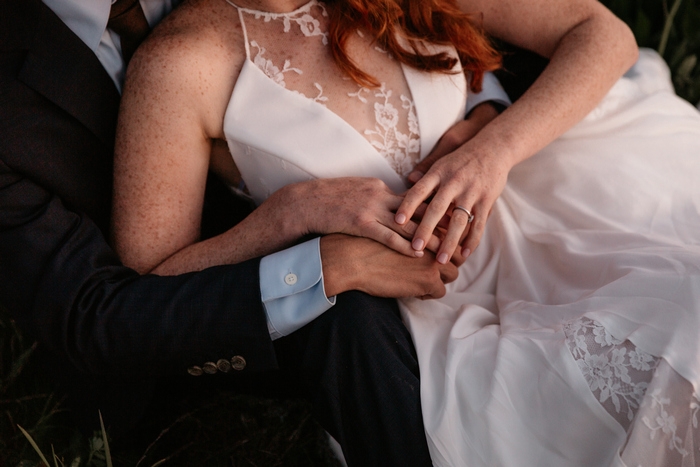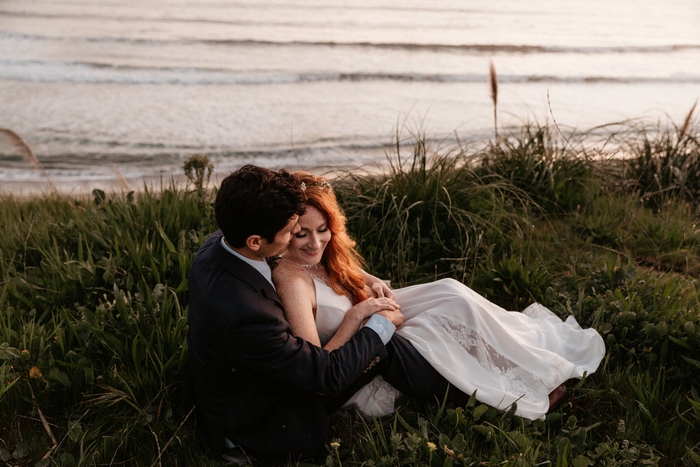 What was the best thing about having an intimate wedding?
We didn't feel like we needed to impress anyone. We knew that everyone there was there for us and they were totally supportive of who we are and how we chose to do our ceremony. I absolutely loved having everyone stay family style in the same place. It wasn't just a ceremony, it was a weekend of community and fun.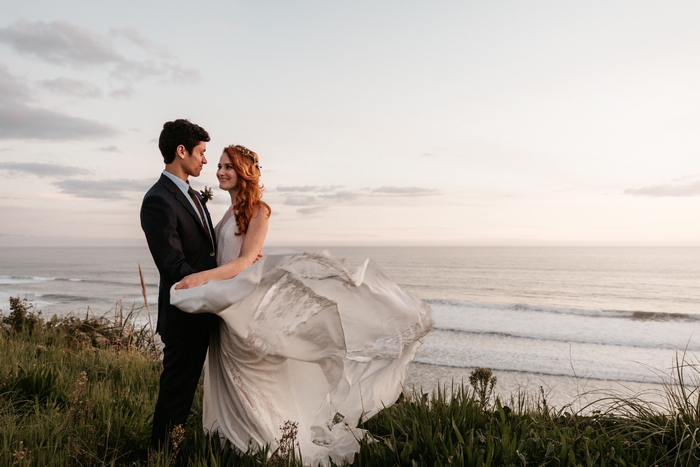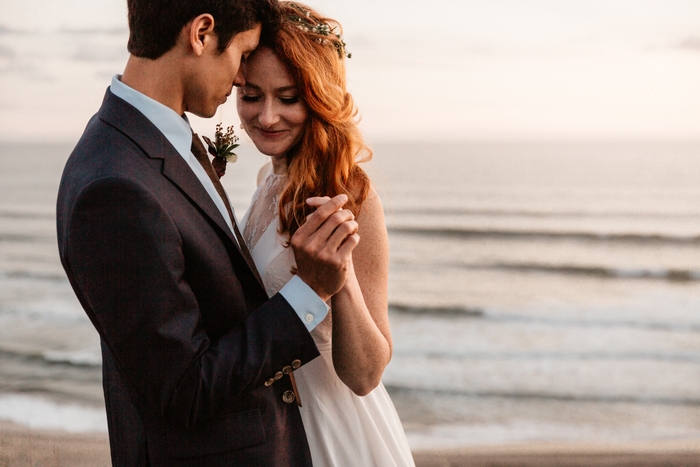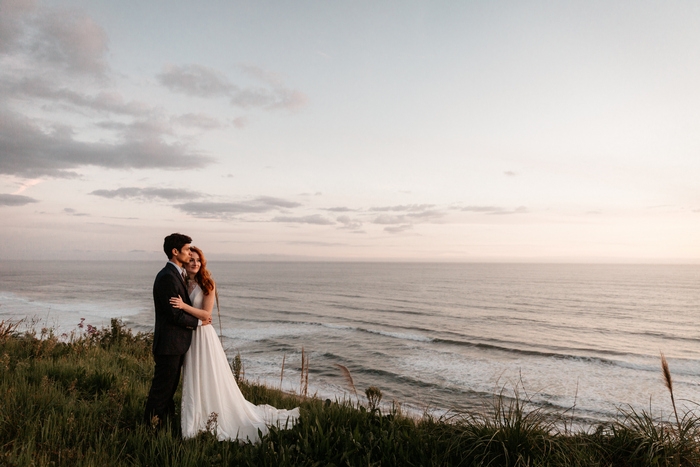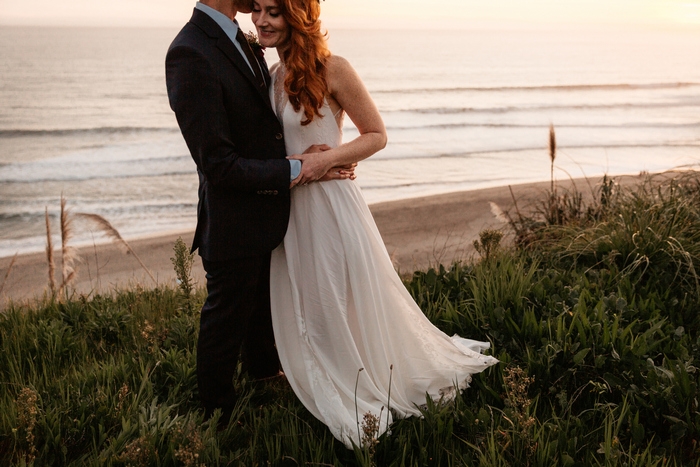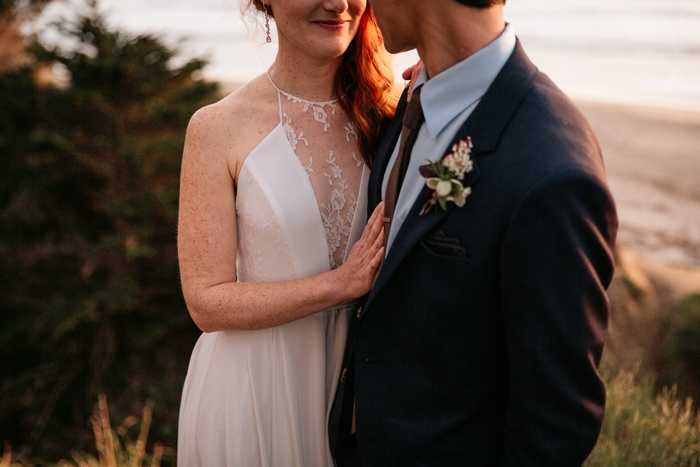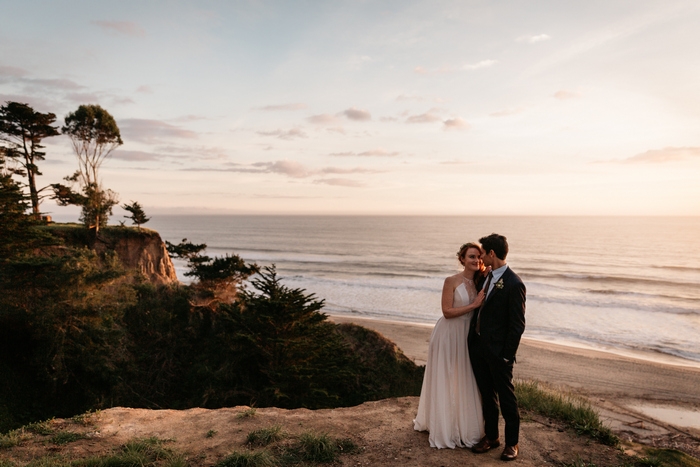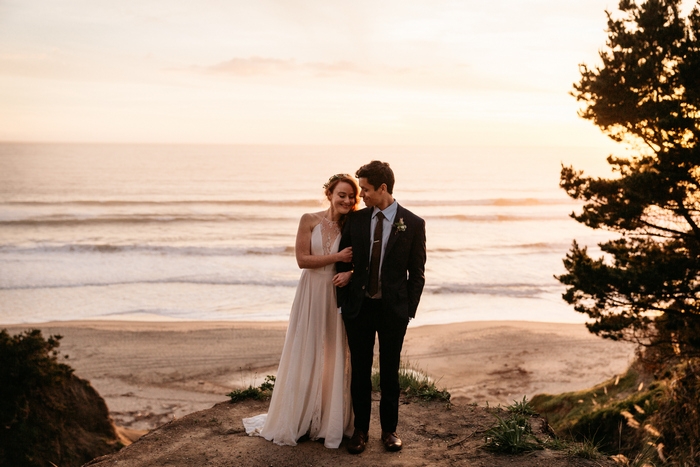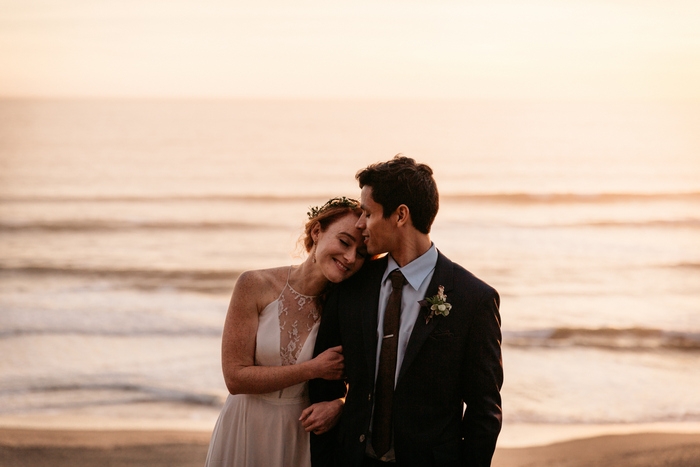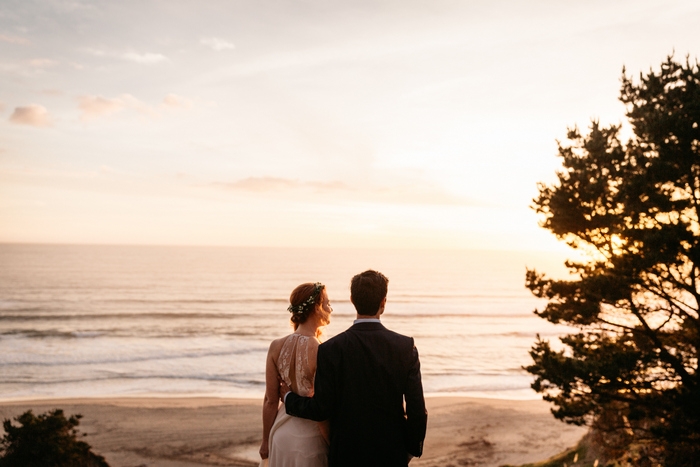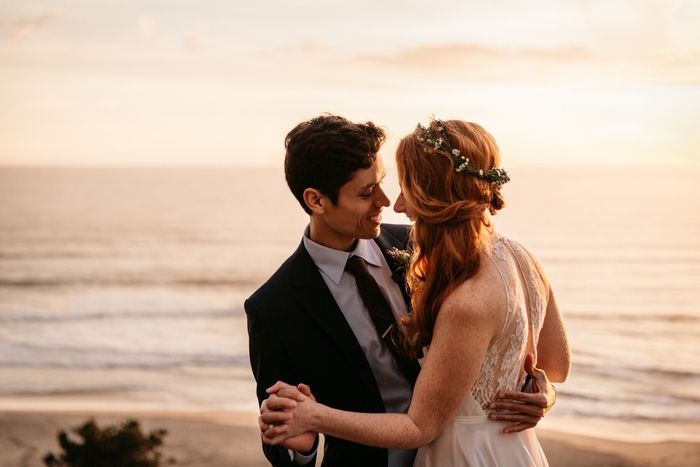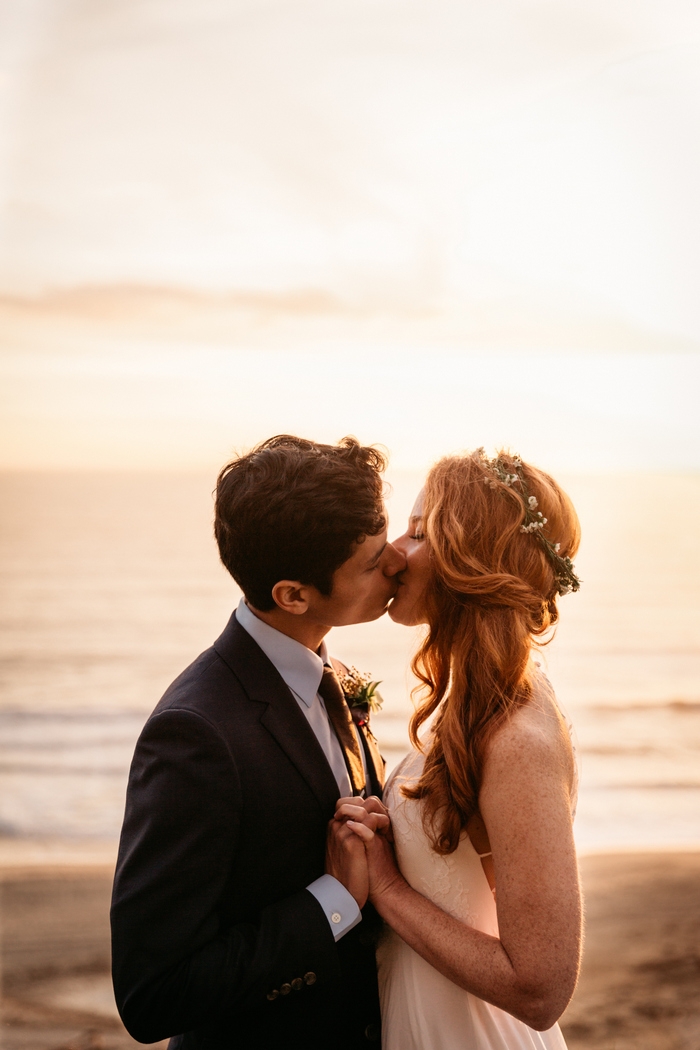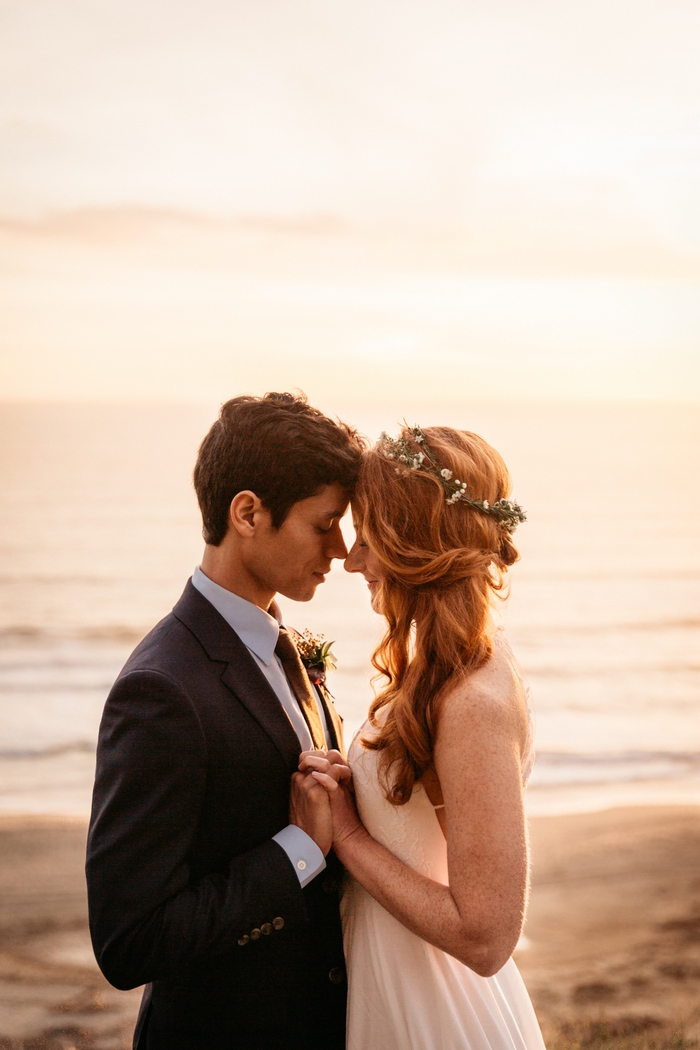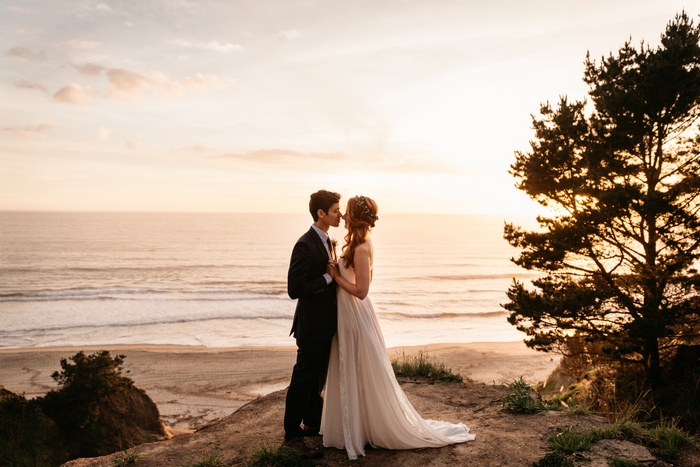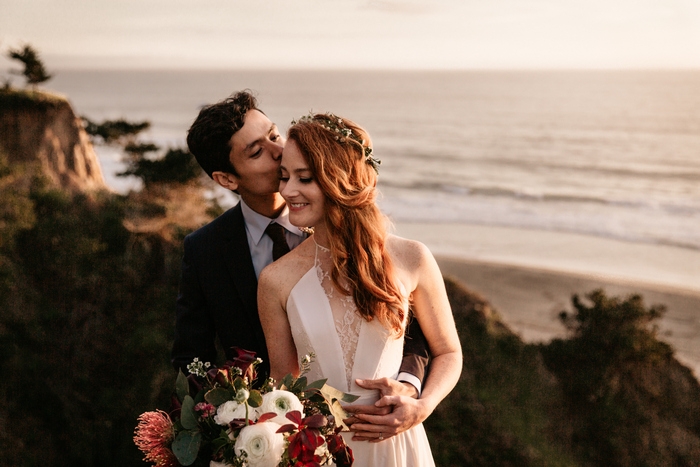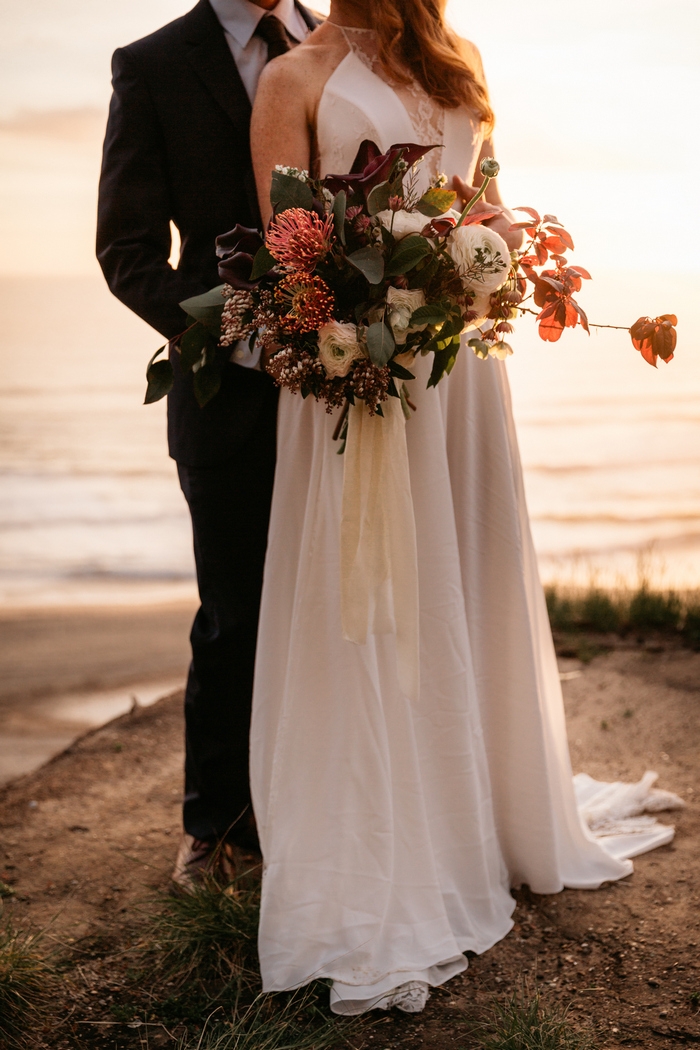 What advice do you have for couples who are considering an intimate wedding?
It was the best choice we ever made! I say go for it! I've never heard anyone regret doing what they really wanted instead of going with what they thought they were supposed to do. Alex and I both agree our elopement ceremony was a special spiritual union. We got everything we could possibly want for a fraction of the price of a traditional wedding. I wouldn't have changed a thing about it. The best part about a small ceremony is that you are able to relax and enjoy the moment. Roll with the punches and enjoy every second.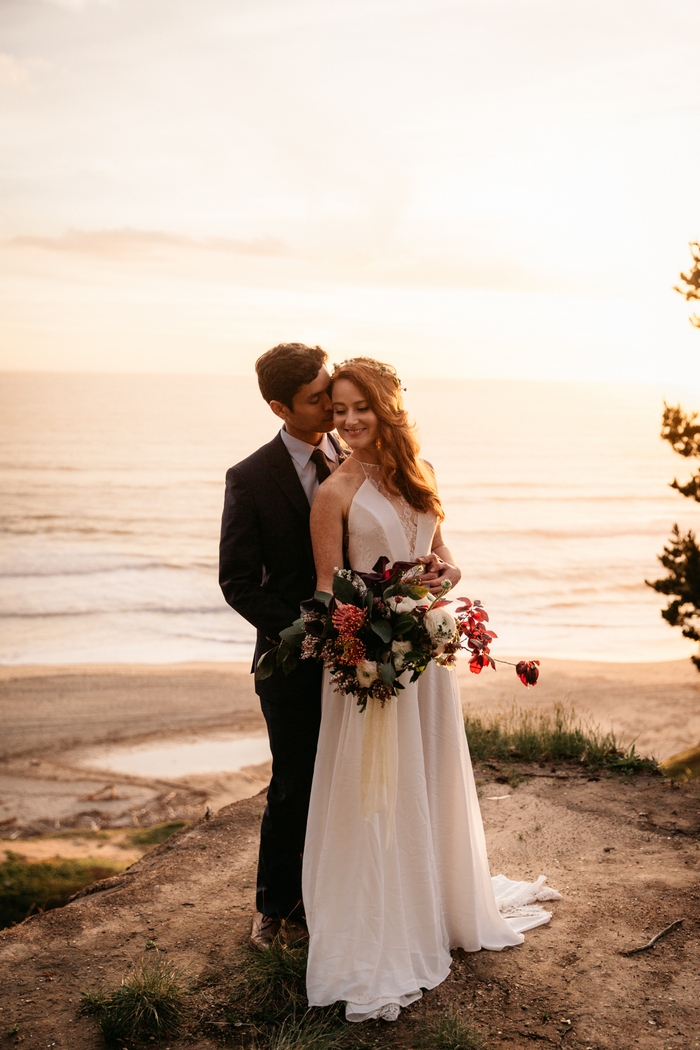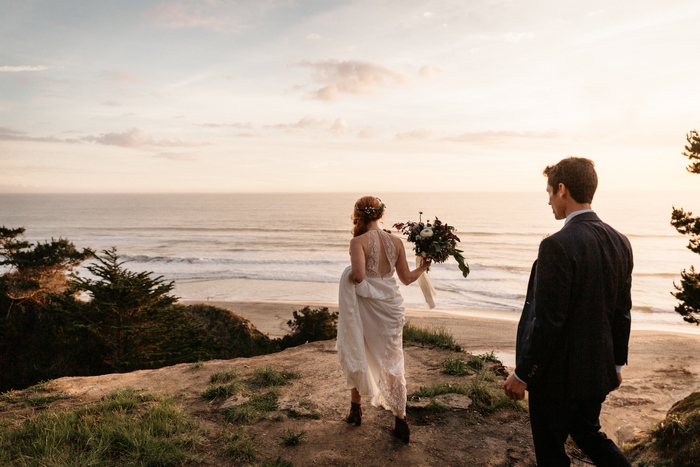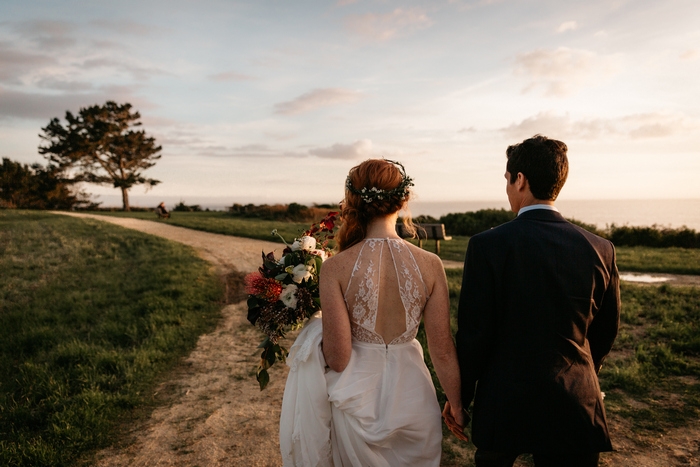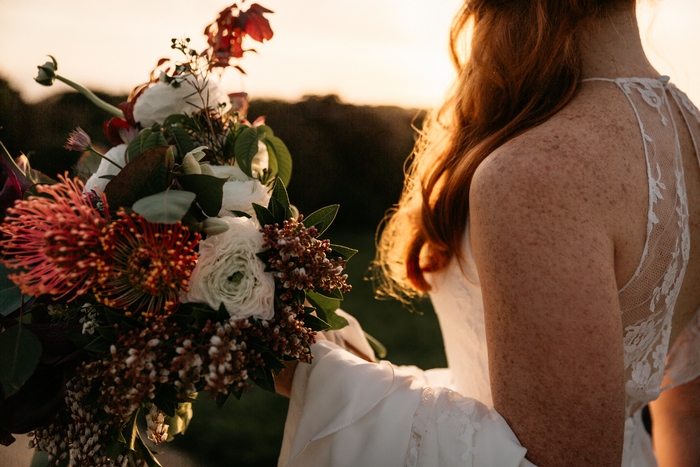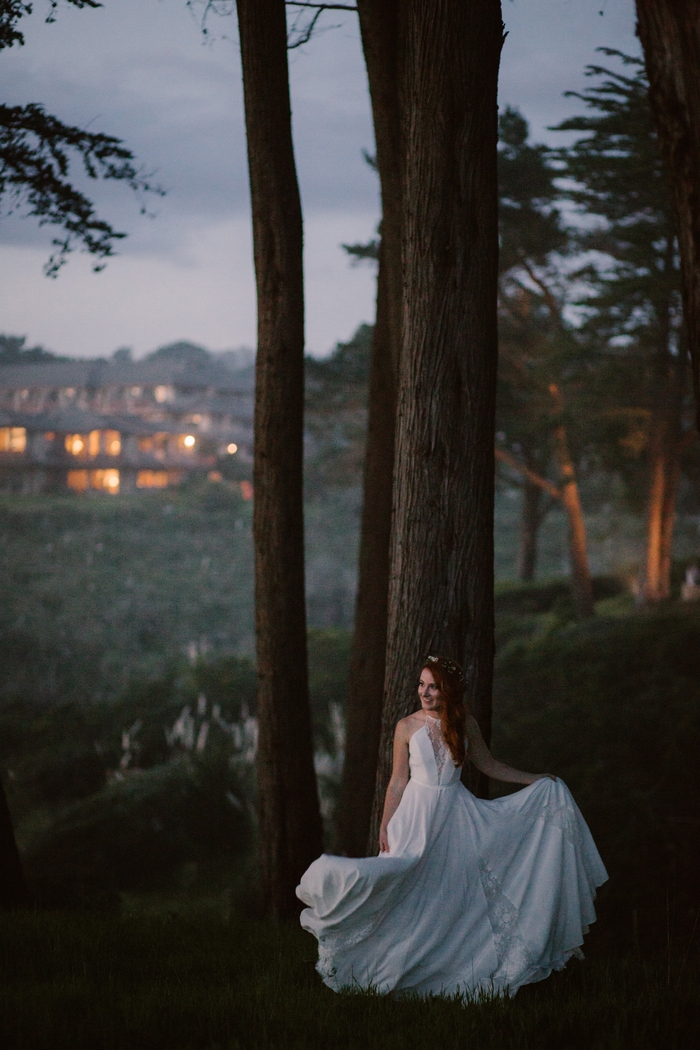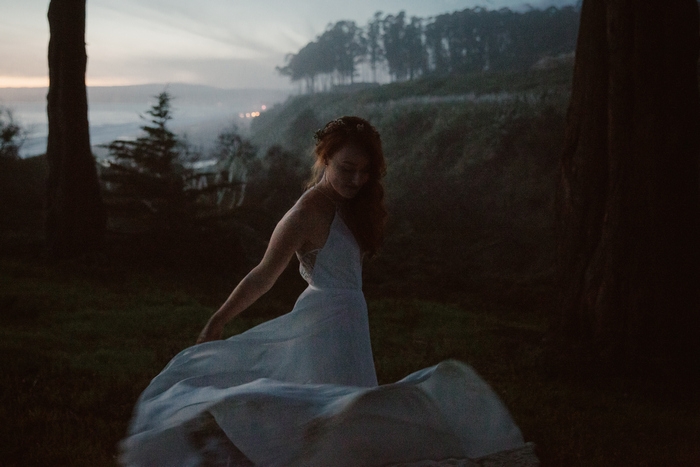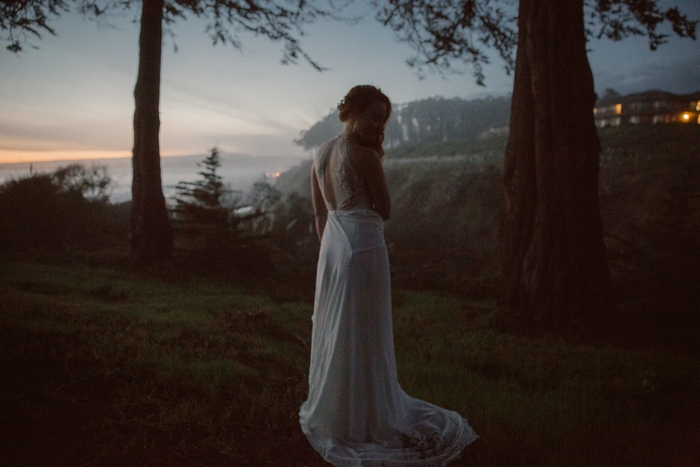 Vendors:
Photography: Paige Nelson Photography
Make up: Cara Hopkins at FaceForward Bridal
Florals: Christine Cater Wedding Florals and Event Design
Dress: Rue de Seine
Save
Save
Save
Save
Save
Save
Save
Save