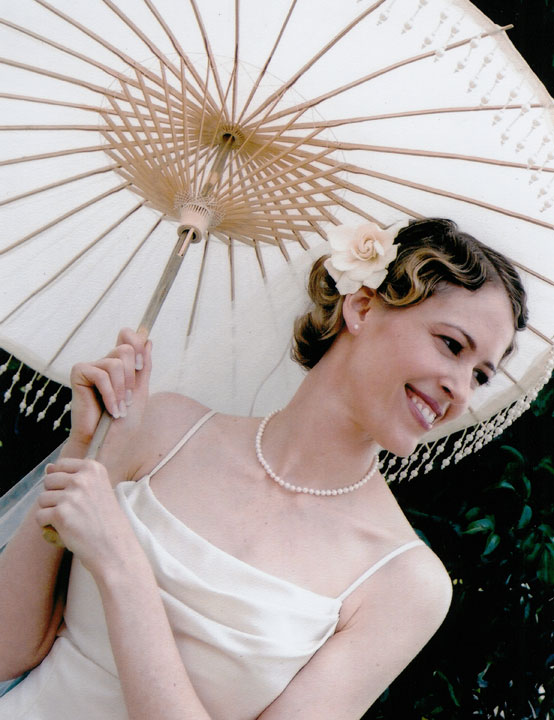 Love handmade? There's a new online boutique that's all about handcrafted goodness. The boutique is called Orange & Blossom and the products are as fresh and lovely as the name.
Owner Lisa Marie Rovito was a wedding magazine editor (she spent several years at Bridal Guide) before opening the one-of-a-kind boutique specializing in handcrafted wedding embellishments, including jewelry.
Lisa Marie says the shop is designed to appeal to modern, creative, DIY couples looking for something different, meaningful, real.
"We are not an overwhelming site filled with hundreds of links to thousands of products by color and season and price. Just a small selection of beautiful things we love," she says.
One of my personal favorites in the shop is the eco-friendly bamboo-and-rice-paper parasol. Perfect for an outdoor wedding.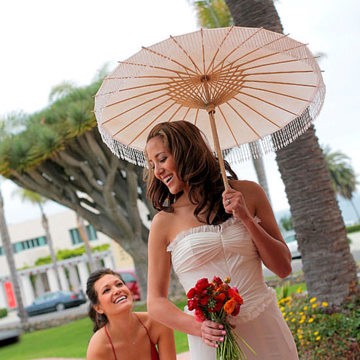 I'm also digging the pomanders which would make beautiful aisle markers.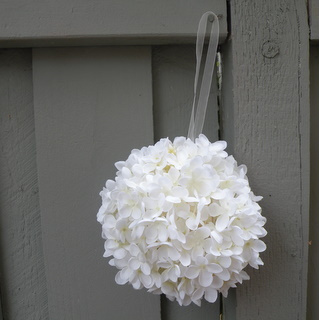 And check out the heirloom ring bearer pillows. When the wedding is over just snip the ribbons and voila, you have a lovely handcrafted pillow for your bedroom or settee.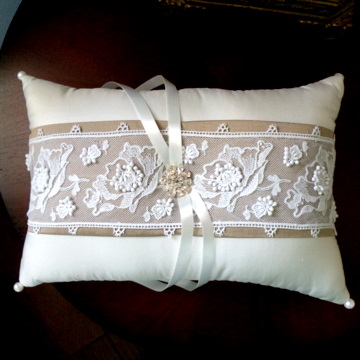 Then there is the handcrafted jewlery created by a Hawaiian artist who has a flare for creating one-of-a-kind pieces for brides and bridesmaids. Wouldn't these earrings be perfect for a beach wedding?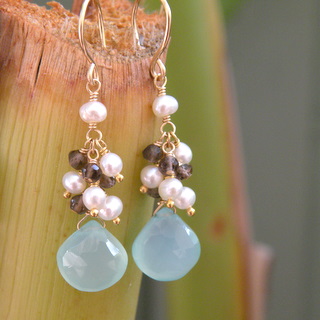 In August, Orange & Blossom will be launching a vintage section filled with enchanting pieces of timeless romance—from a 1940s wedding topper and silver Italian cake serving set to vintage gloves, veils, fans, and cuff links.
And if  all you are looking for is advice on planning your wedding, Orange & Blossom has that too. Along with a blog that offers planning tips, the site offers a 30-minute "virtual consulant" phone call at a fraction of a traditional planner's fee.