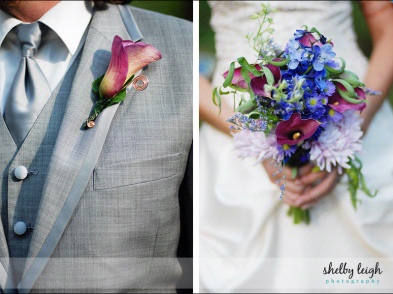 Yes, the thought of DIY wedding flowers can be daunting. Downright scary. But once the threshold of fear has been crossed, there's a good chance that pride will replace that fear with a big ol' satisfied grin. At least that's how it worked for me. I had zero experience arranging flowers, and I DIYed the bouquets and centerpieces for my wedding (with the help of my family and friends.) Not only did I save a bundle – I was pretty darn impressed with how they turned out.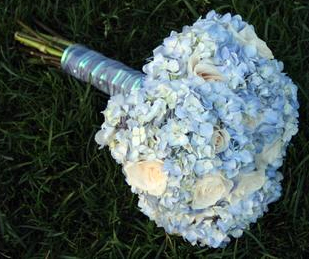 I admit – finding flowers for a good price took a lot of legwork and was a bit of pain. I ended up ordering my flowers from a local wholesaler, but life would have been so much easier if could have ordered them online from BloomsByTheBox. Given the fact that  I got married nine years ago, that wasn't an option.
The selection at BloomsByTheBox is large and lovely. And these are not your average supermarket flowers. The online wholesale flowers, greens and floral supplies offered by BloomsByTheBox – including wholesale and bulk roses, carnations, calla lilies, hydrangea, lilies, sunflowers, peonies, chrysanthemums, daisies, tulips, gerbera daisies, greens and more – are premium 'retail-quality' flowers found in the finest florists and used by professional floral designers, as well as high-end wedding, hotel and restaurant arrangements. The roses, for example, are the "cream of the crop" from the most exclusive growers in the world.

You can view the selection of flowers here. And if you're looking for some tips on how to create your DIY centerpieces and bouquets the site is jam-packed with how-to videos on DIY flowers.
Here's to DIY flower power!
Photo One: DIY wedding bouquet and boutonnieres DIYed with flowers from BloomsByThe Box. Photography by Shelby Leigh from BloomsByTheBox; Photo Two: DIY bridal bouquet made with flowers from BloomsByTheBox.