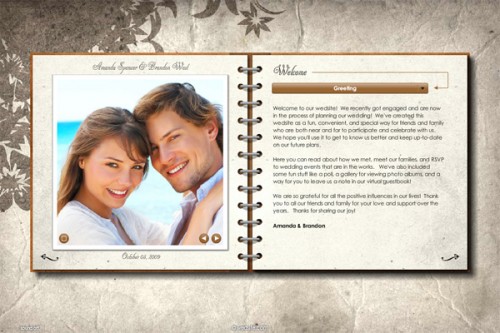 You're a busy gal. In fact, your wedding to-do list seems to grow by the hour. The last thing you need is one more time-consuming task to add to your list. You've thought about making a website for your upcoming wedding, but you don't really feel like putting forth a huge amount of effort to make it happen.
If this sounds like you, take a deep breath, relax and perk up your ears: I've found an easy way for you to create a beautiful, customized wedding website for $49 per year. And you can try it out free for seven days to see if you like it.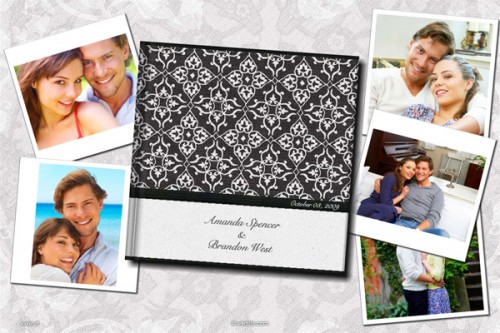 Wedsite.com lets you create a personalized wedding website (with no ads!) to keep all of your guests informed about your upcoming nuptials.  You can add text about how you met, how he proposed (or how you proposed), as well as information about your wedding attendants and gift registry. You can choose from a variety of design styles, as well as add your own photos and music to make it reflect your personality.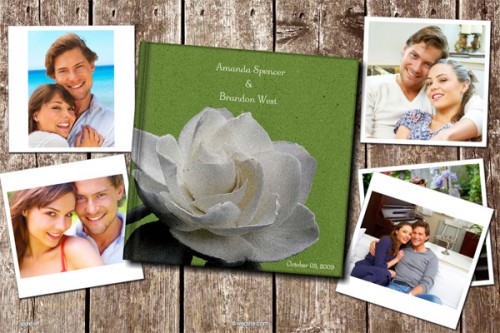 One of the things I like the best about Wedsite.com (aside from the lovely graphics!) is that it's easy to use. You don't have to spend an hour reading through instructions to create the website; just click your way through and before long you will have your own wedding website!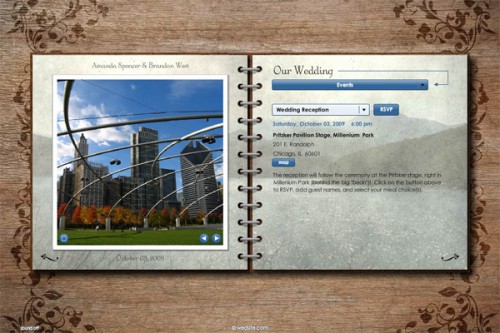 For more information on how to create your own wedding website go to wedsite.com