Everything about Stephanie and Kord's backyard wedding was personal and meaningful.
The couple tied the knot surrounded by only a handful of their closest friends and family at the home of the bride's grandmother.
"It was where I grew up; my grandmother raised me. My mother and father were married inside the same house on October 5, 1991," explains Stephanie, who adds that her mom passed away only six months after getting married.
"Getting ready in the same bathroom she did, having our cake cutting in the same kitchen, all of those things made me feel so much closer to her."
Stephanie also salvaged pieces of her mom's wedding dress to add fabric flowers to her bouquet.
Everyone played a special role in bringing the couple's day to life. Stephanie's aunt and grandmother helped with many of the planning details, including getting the backyard ready for the event. This involved constructing a handmade wooden altar, creating a handmade fabric backdrop and centerpiece arrangements, as well as hiring an electrician to wire the intricate market lights and chandelier in the backyard. Stephanie's grandma even baked the wedding cake!
Thanks so much to Paige Nelson from Paige Nelson Photography (she is the bride's cousin) for sending over this gorgeous wedding!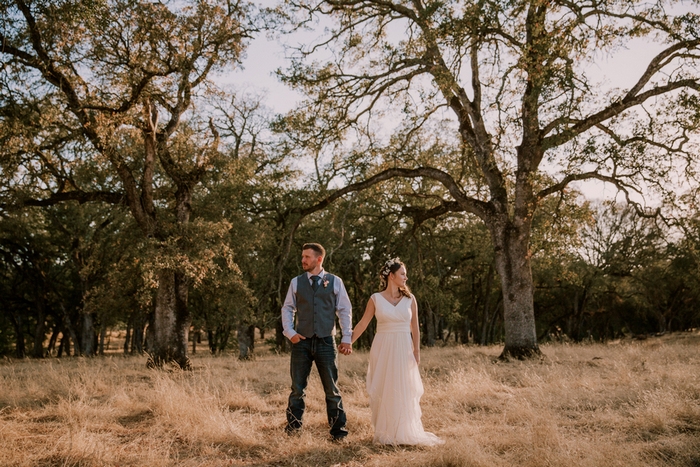 Stephanie, 29 & Kord, 29
Location: Rocklin, California
Wedding Date: October 8, 2016
Number of Guests: 55
Wedding Cost: $7,000
Wedding Ceremony Location: Grandmother's backyard.
Wedding Reception Location: Grandmother's backyard.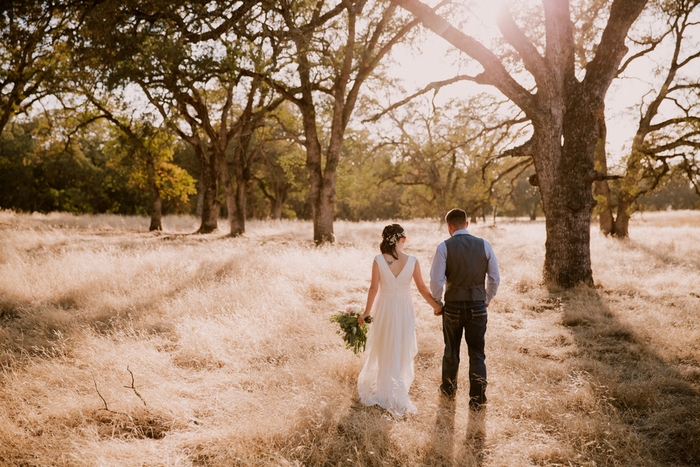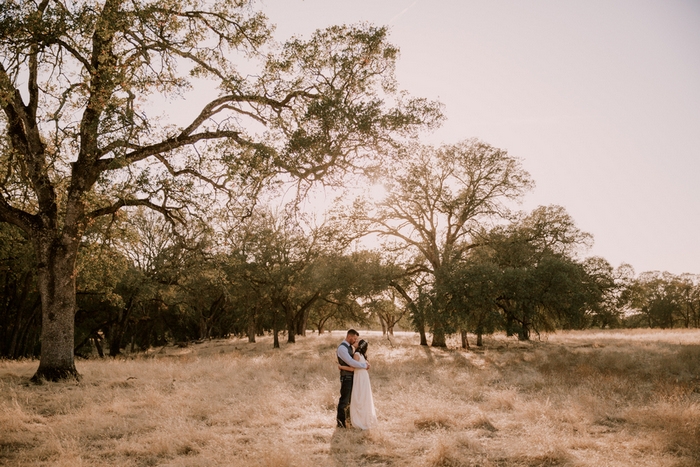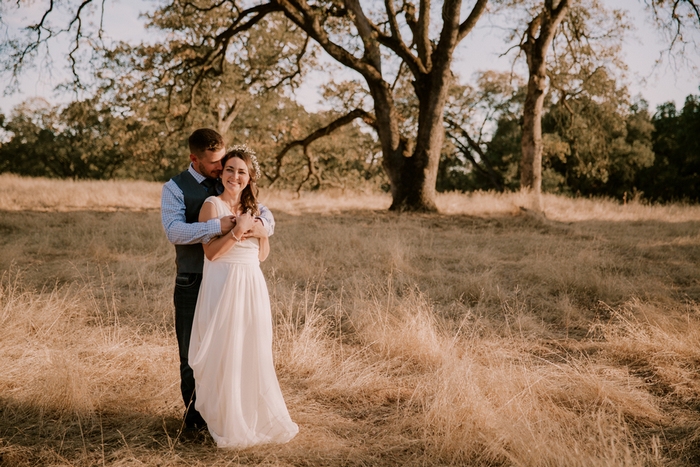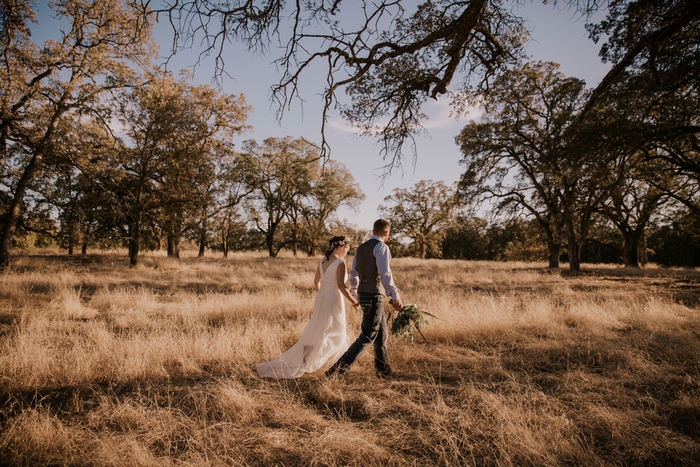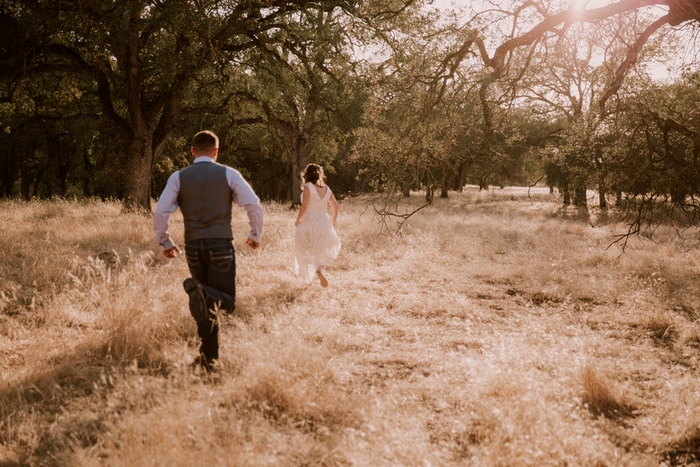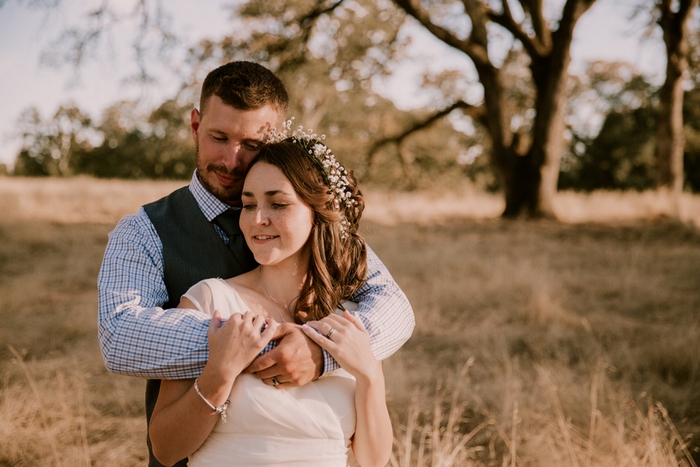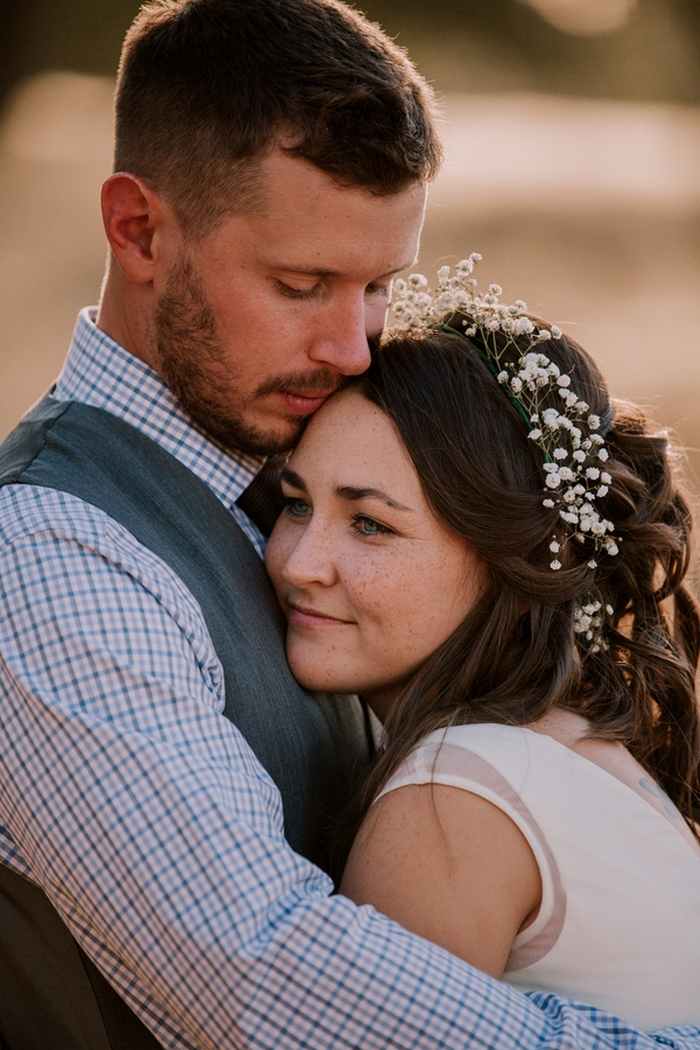 Why did you have an intimate wedding? 
We could have had a big wedding, but it didn't interest either of us. We are both outdoorsy types and all of our family activities are outside, so we knew our wedding needed to be as well. We wanted to have it as low-key and personal as possible.
My biological mother and my adoptive father (I call him Daddy) were married in my grandmother's living room when I was four years old. Six months later my mother passed away. So getting ready in the same bathroom she did, having our cake cutting in the same kitchen, all of those things made me feel so much closer to her.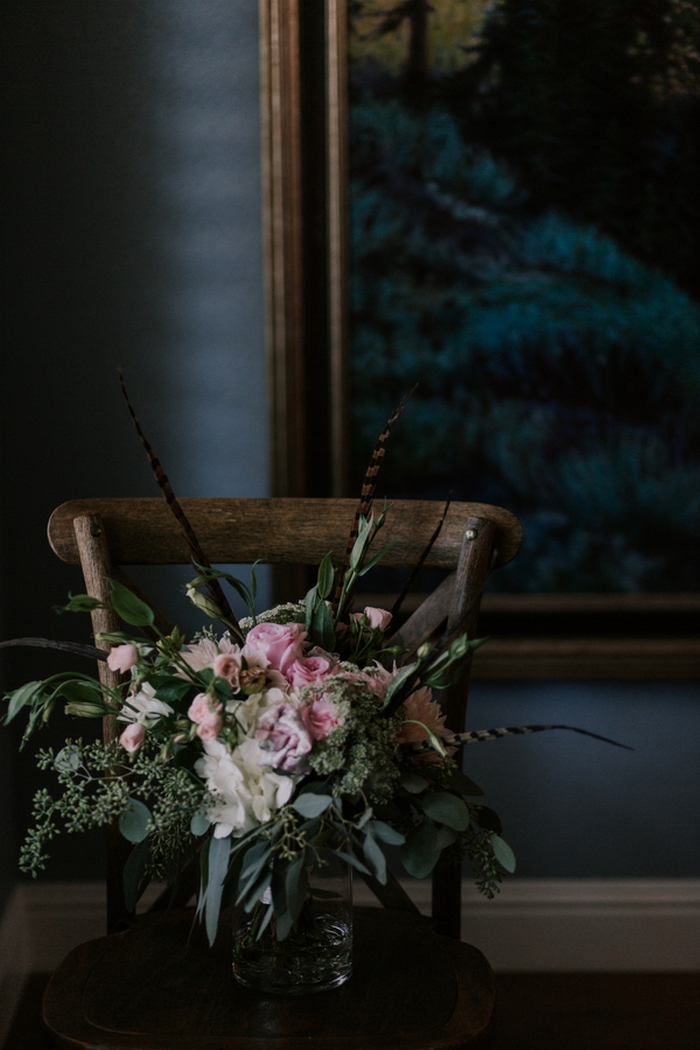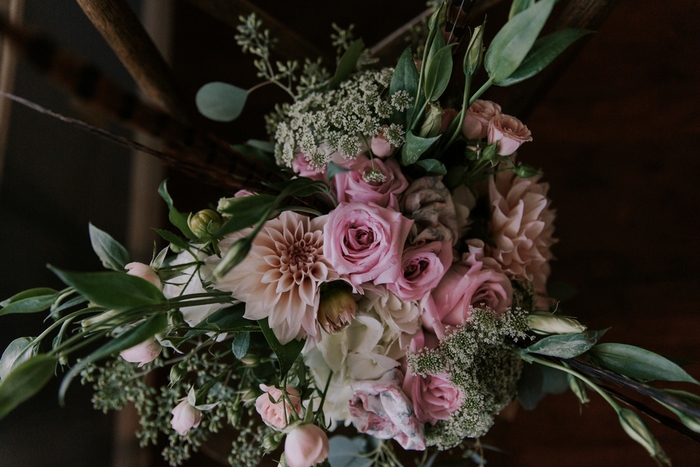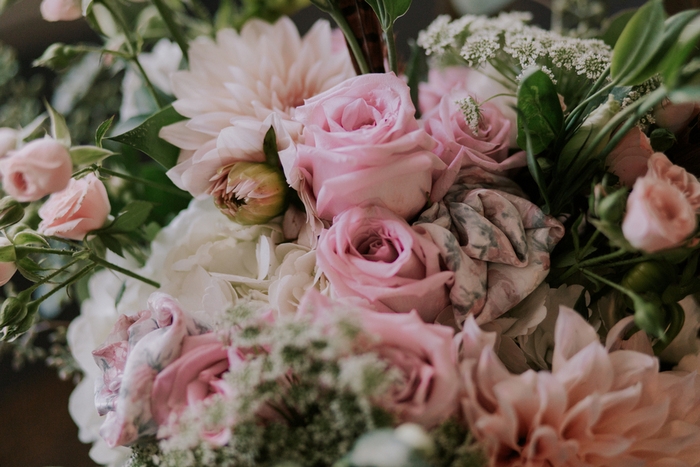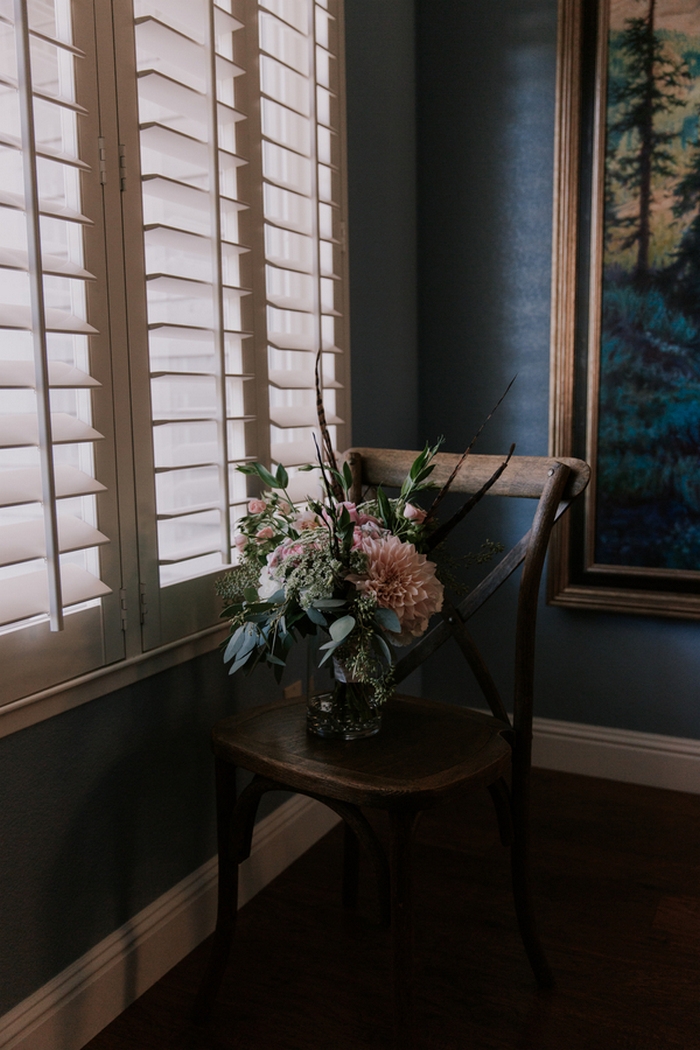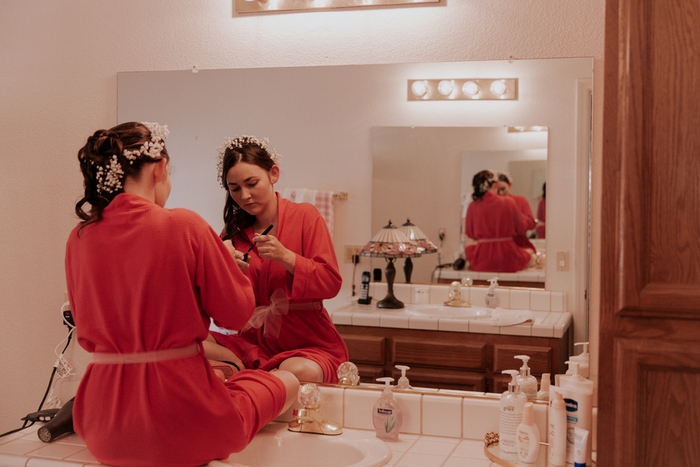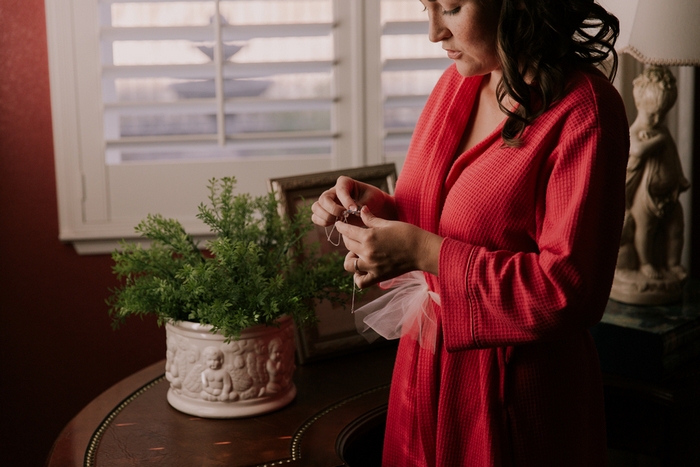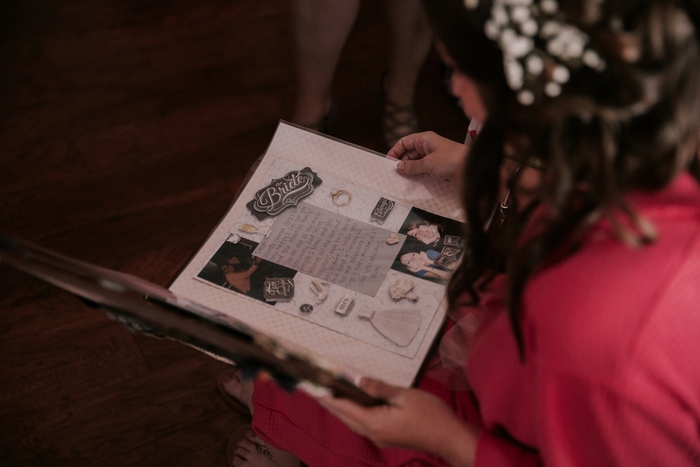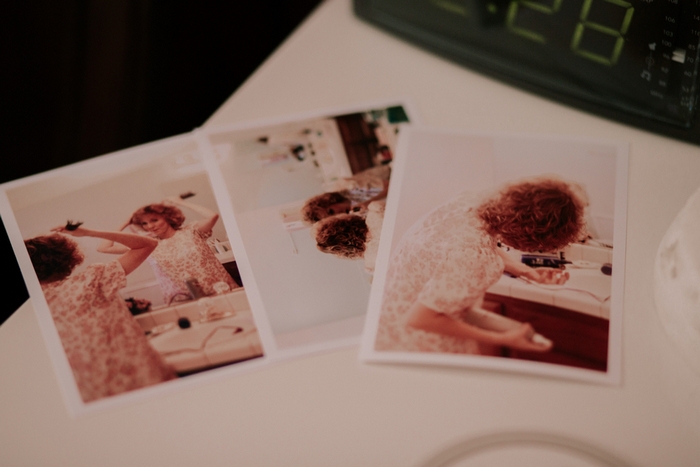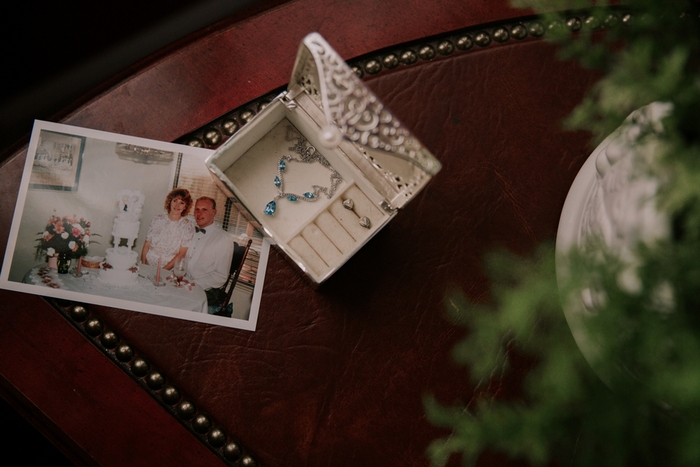 What are some the challenges that you faced planning an intimate wedding?
I was pregnant and on bed rest for much of the planning, and Kord works as a tower climber out of town all week. So my grandmother and my aunt took on a lot of the planning. But really, we just had fun with it!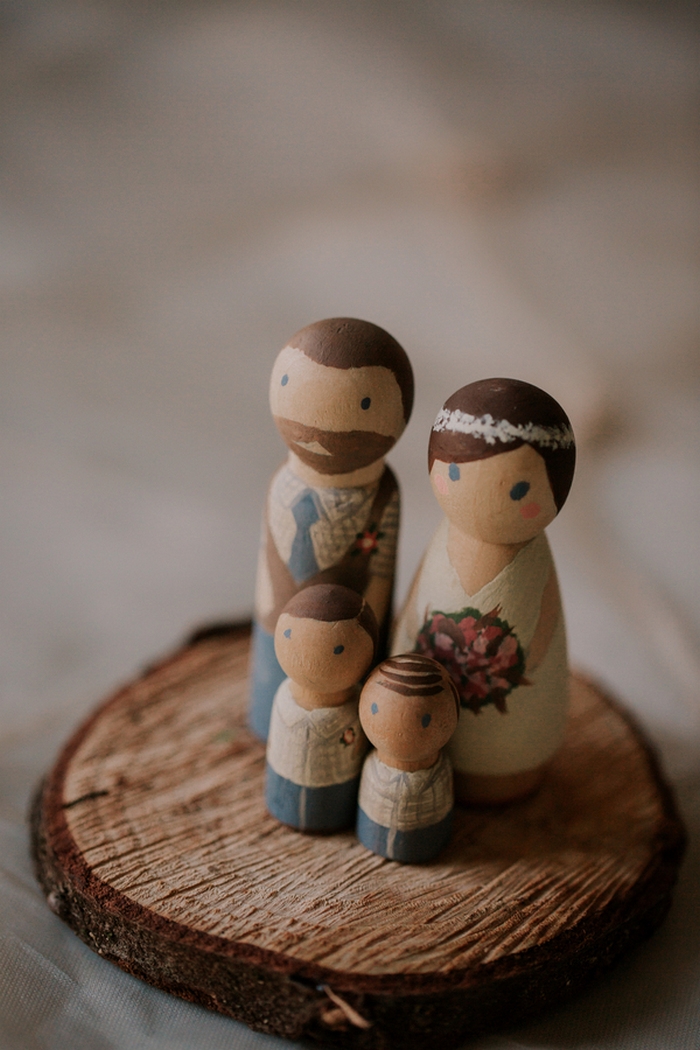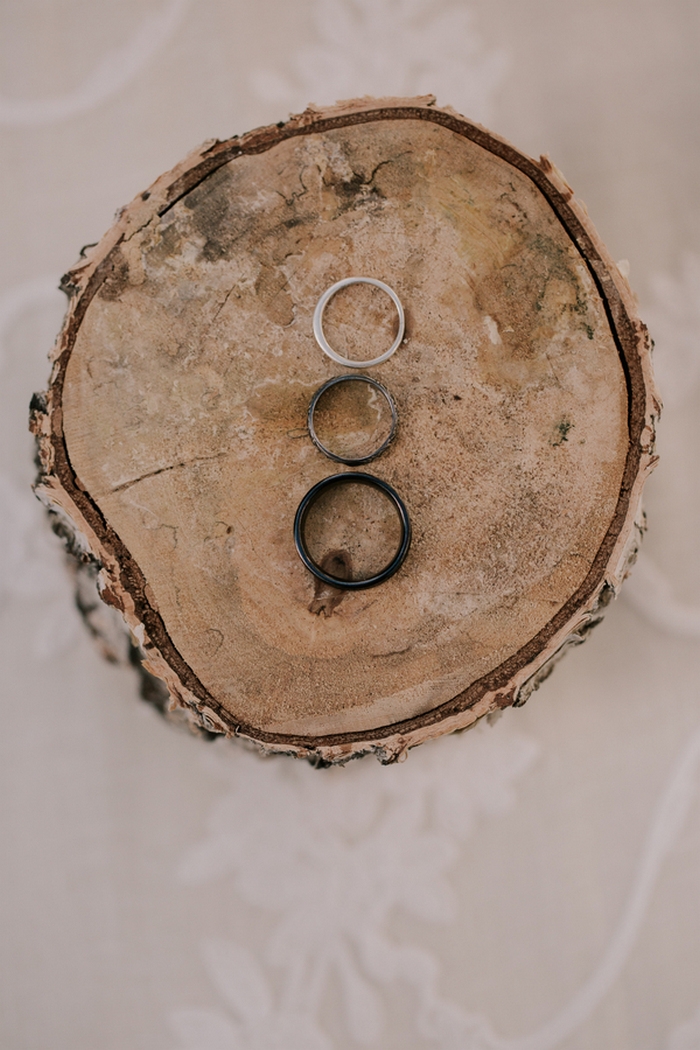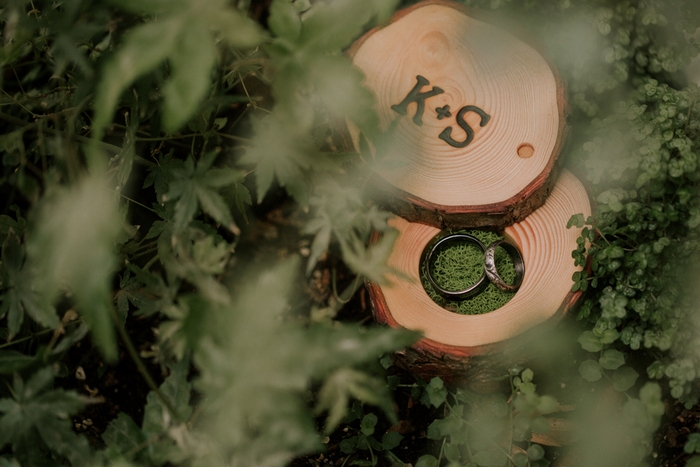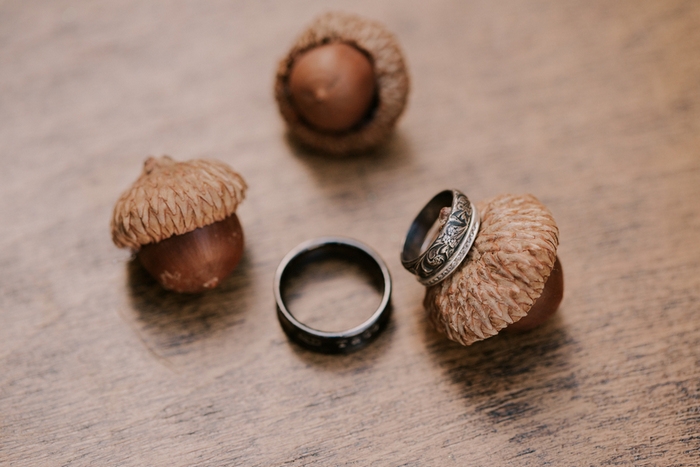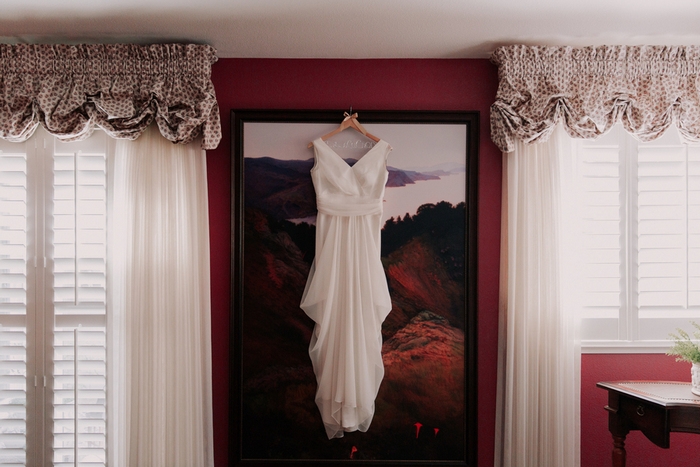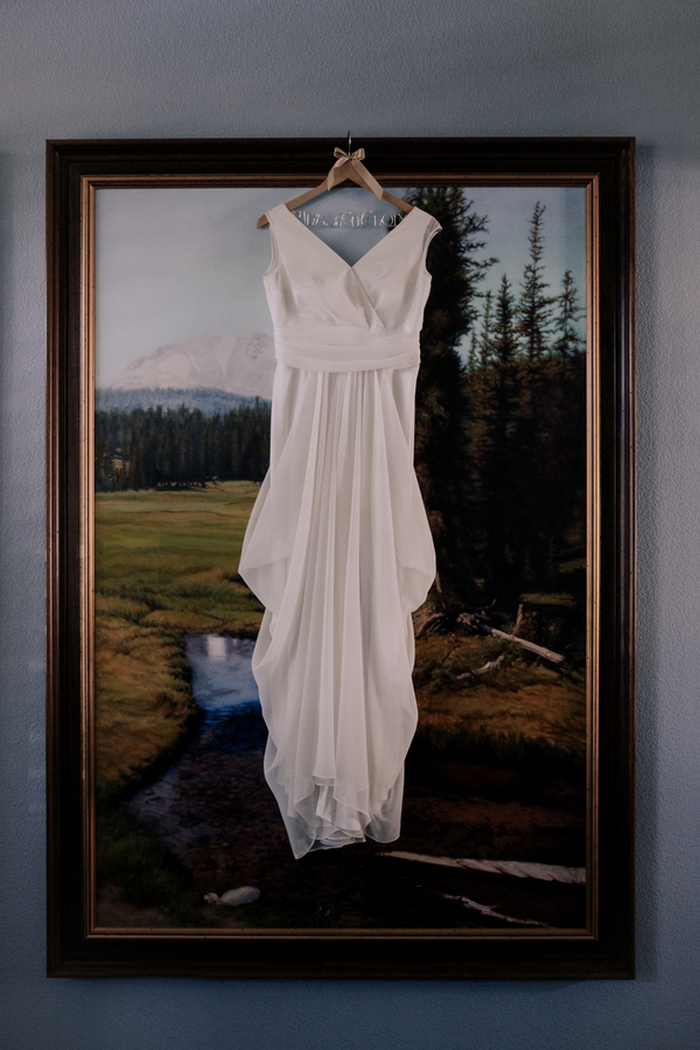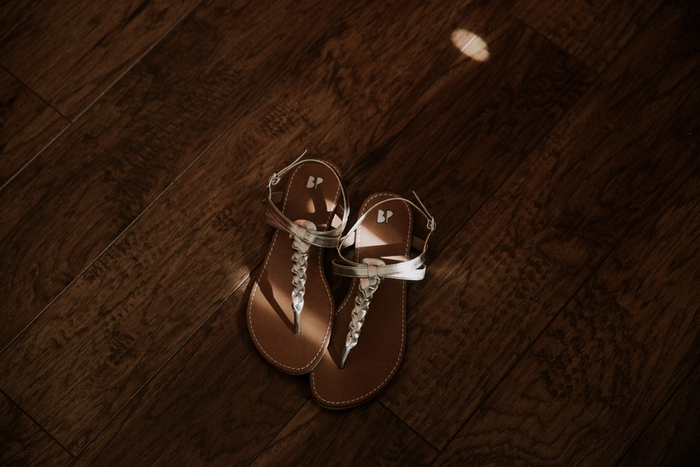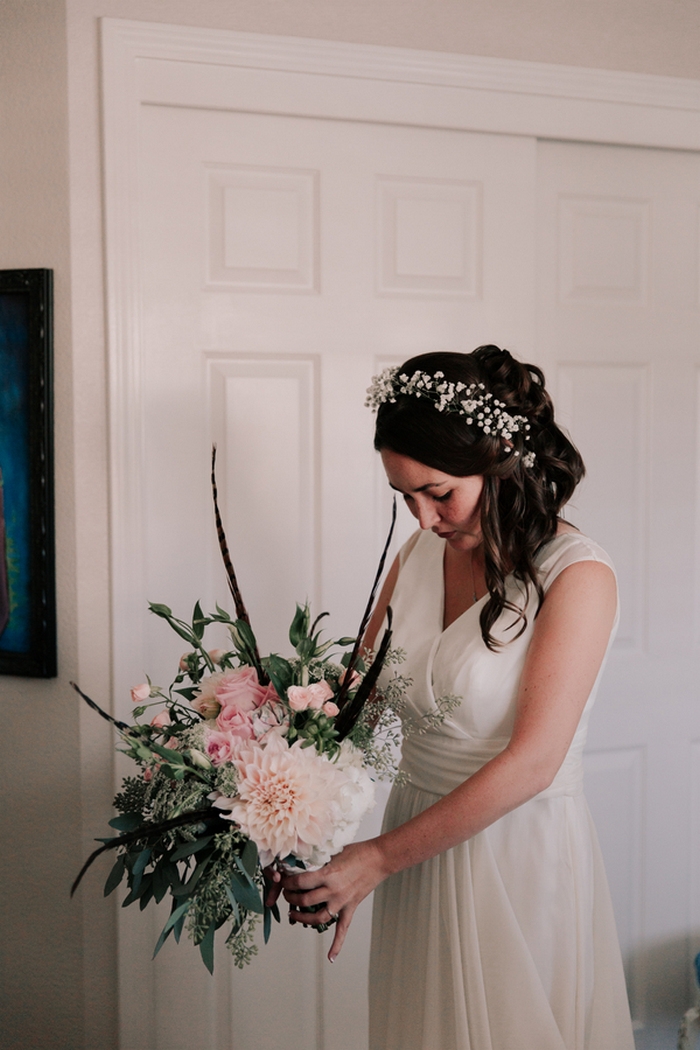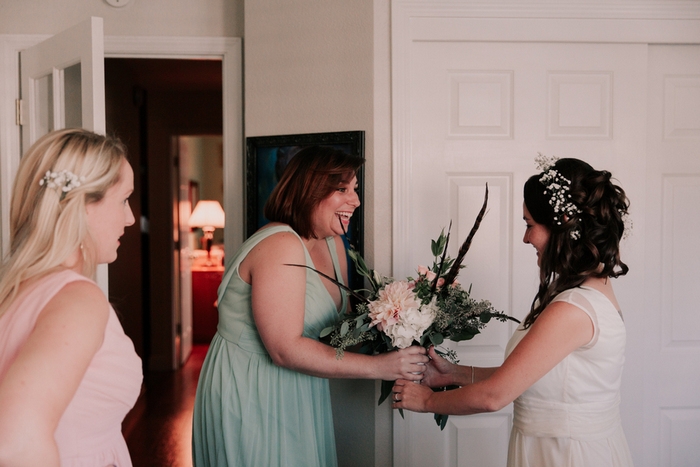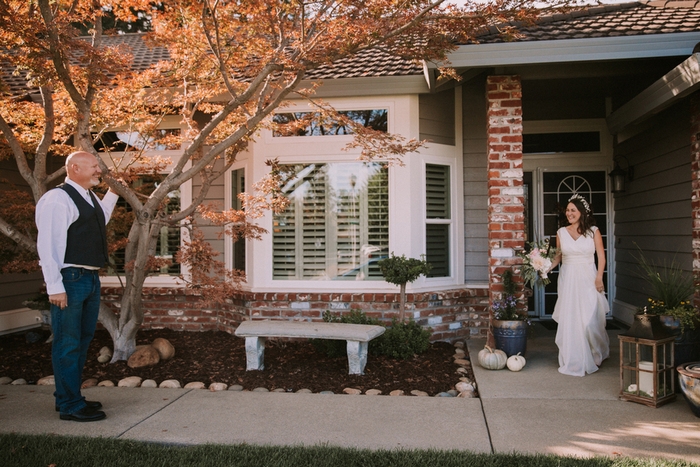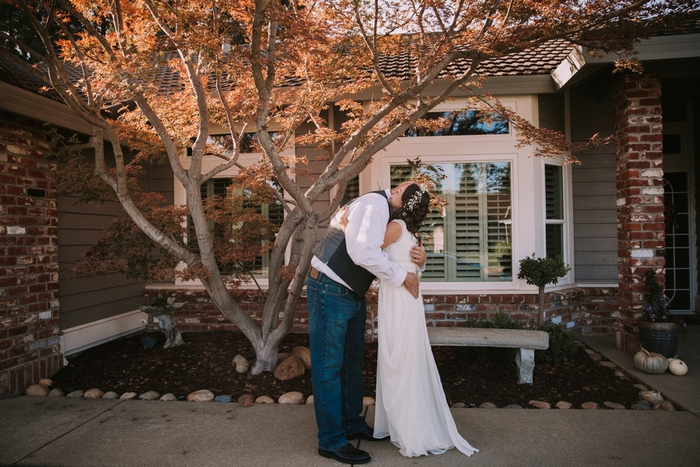 Was it difficult to pare down the guest list?
Our families are spread out all over the country, so we knew a lot of them wouldn't be able to make it. But it was hard to cut so many of our friends out. We ended up only having two or three friends each, and the rest just family.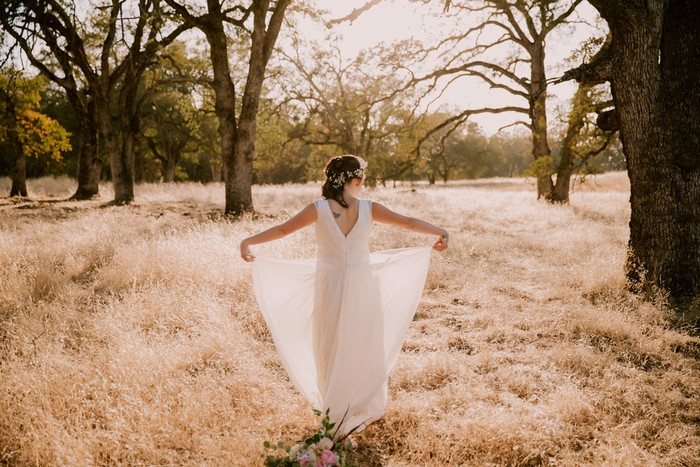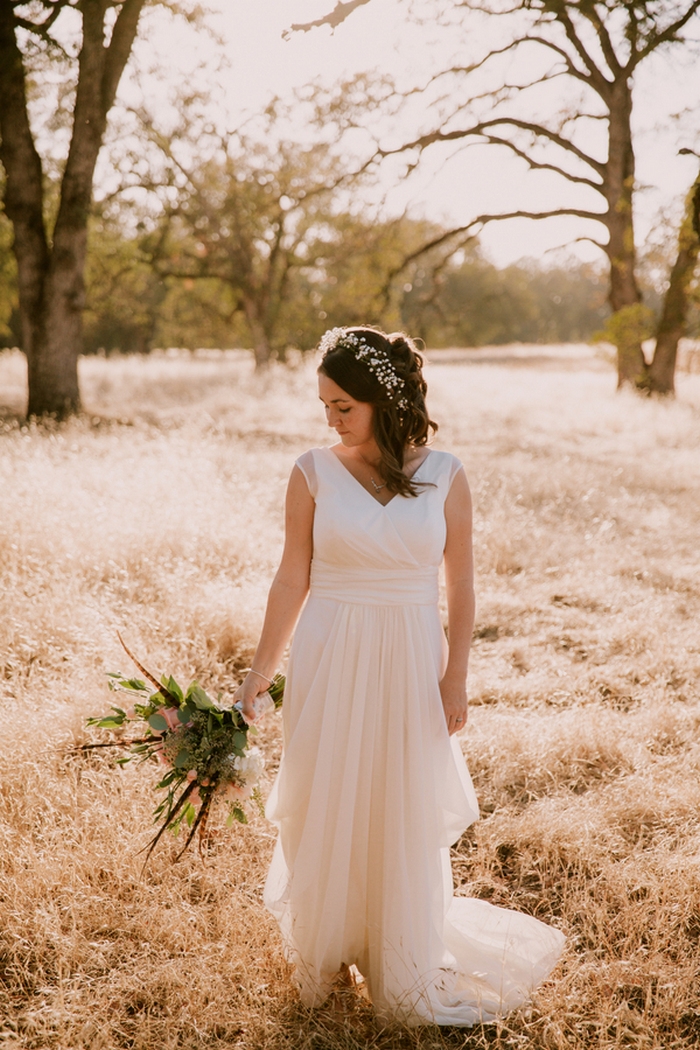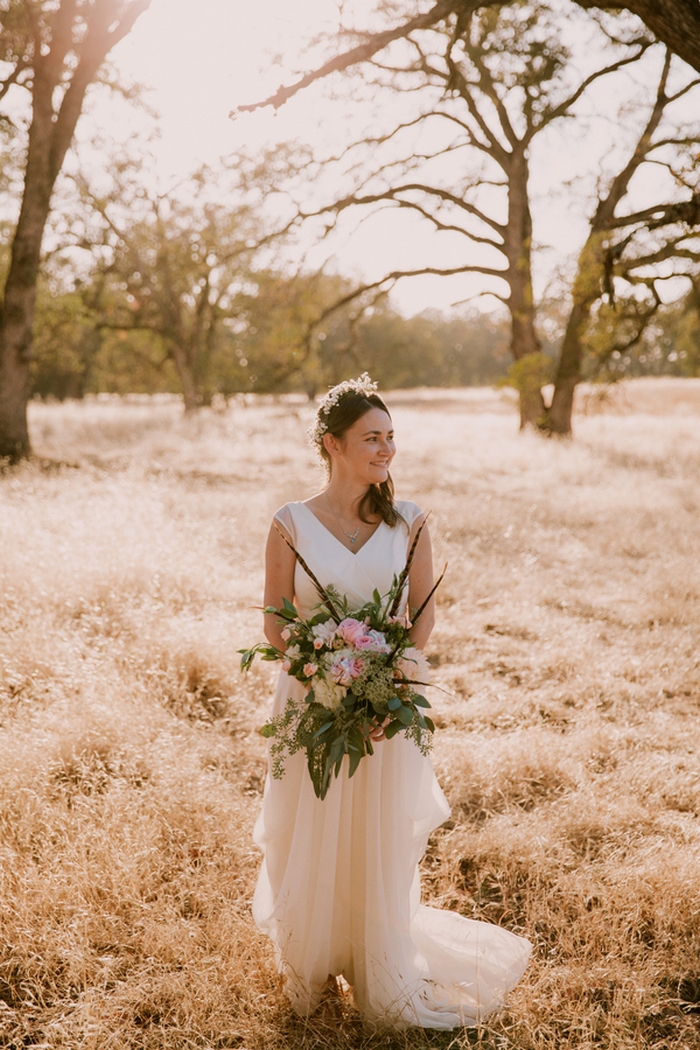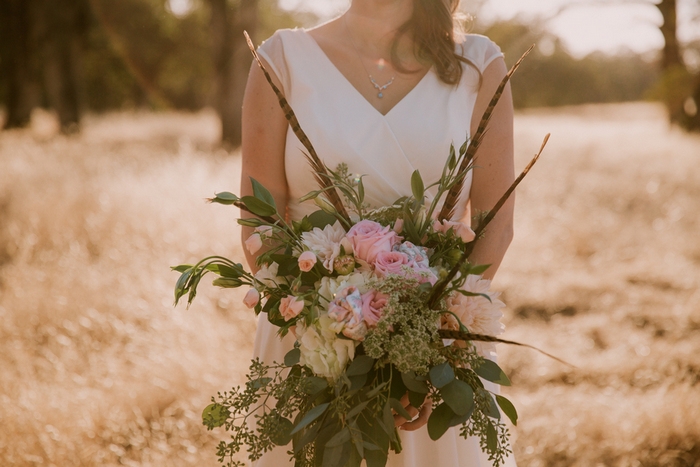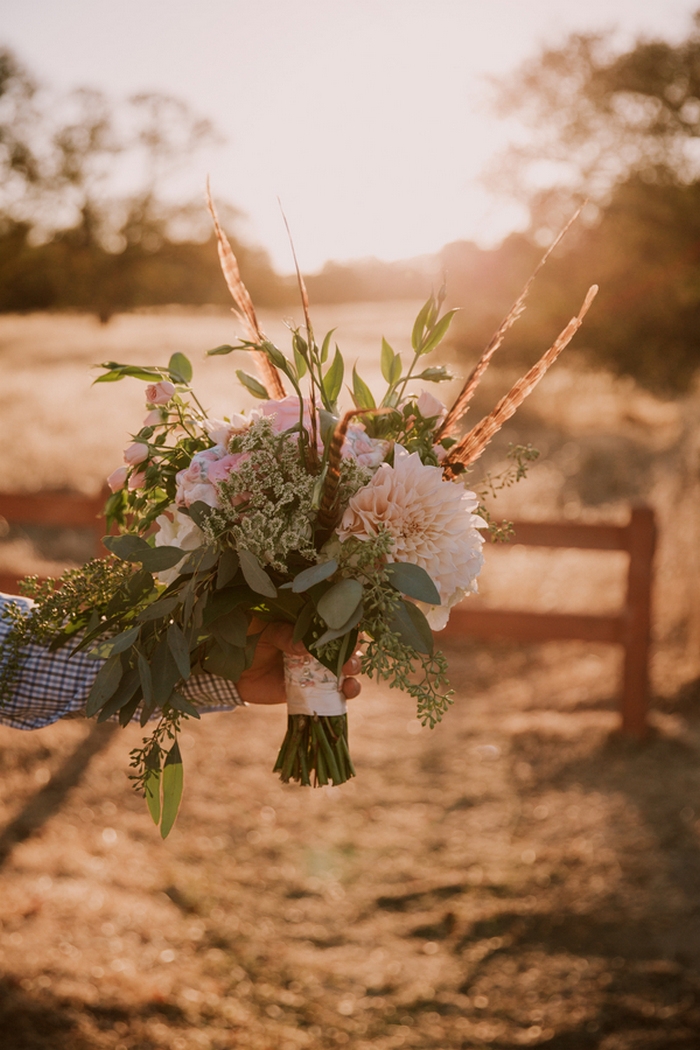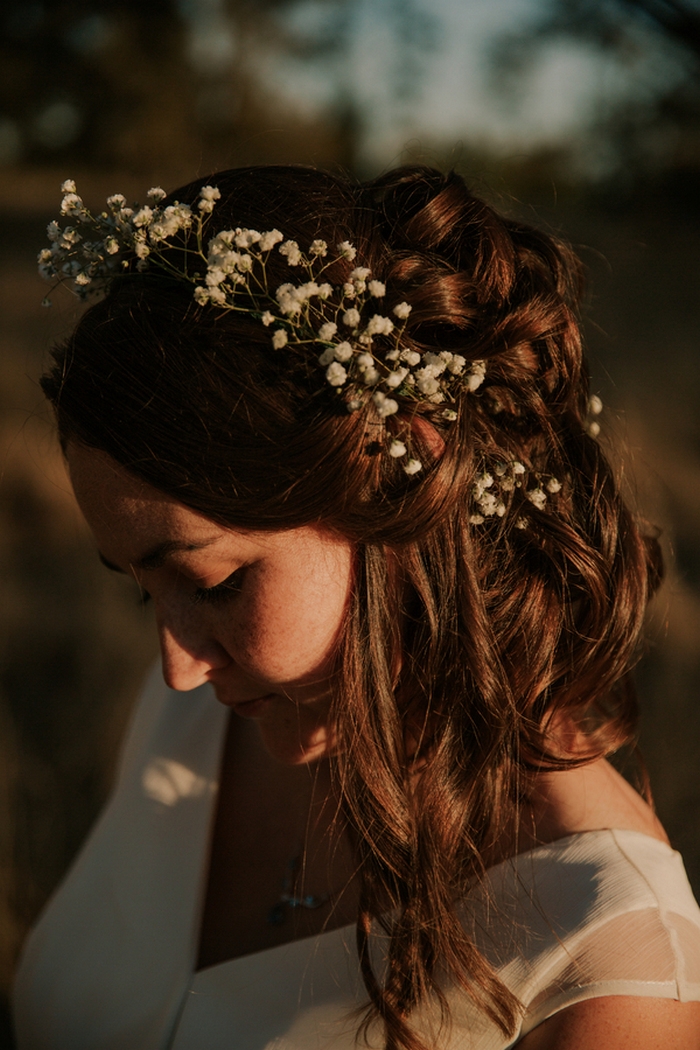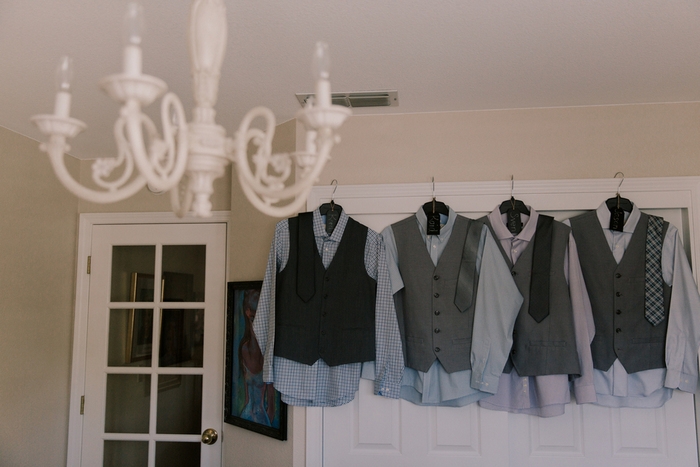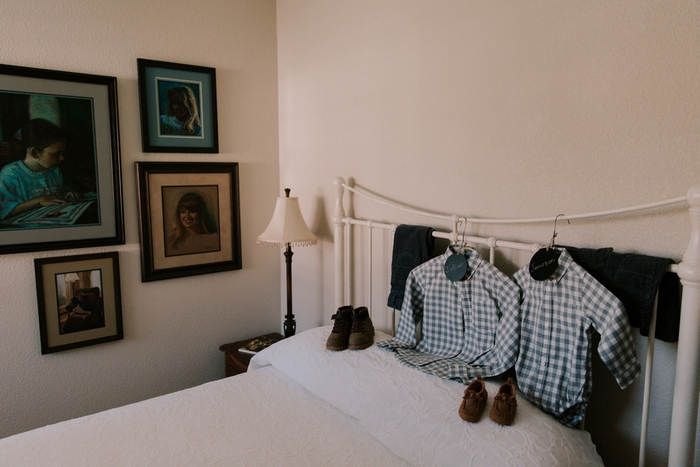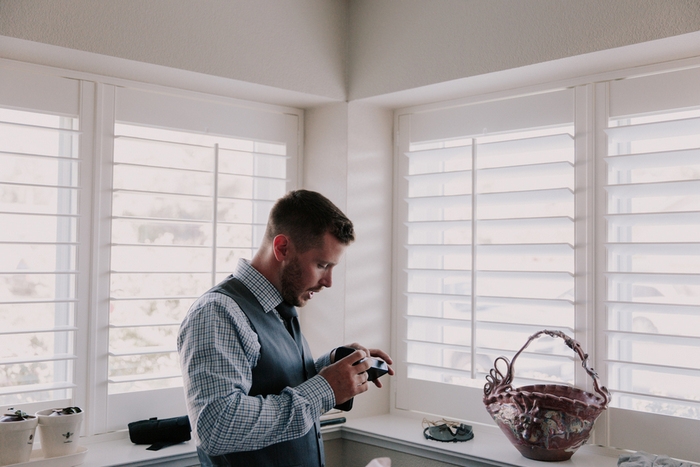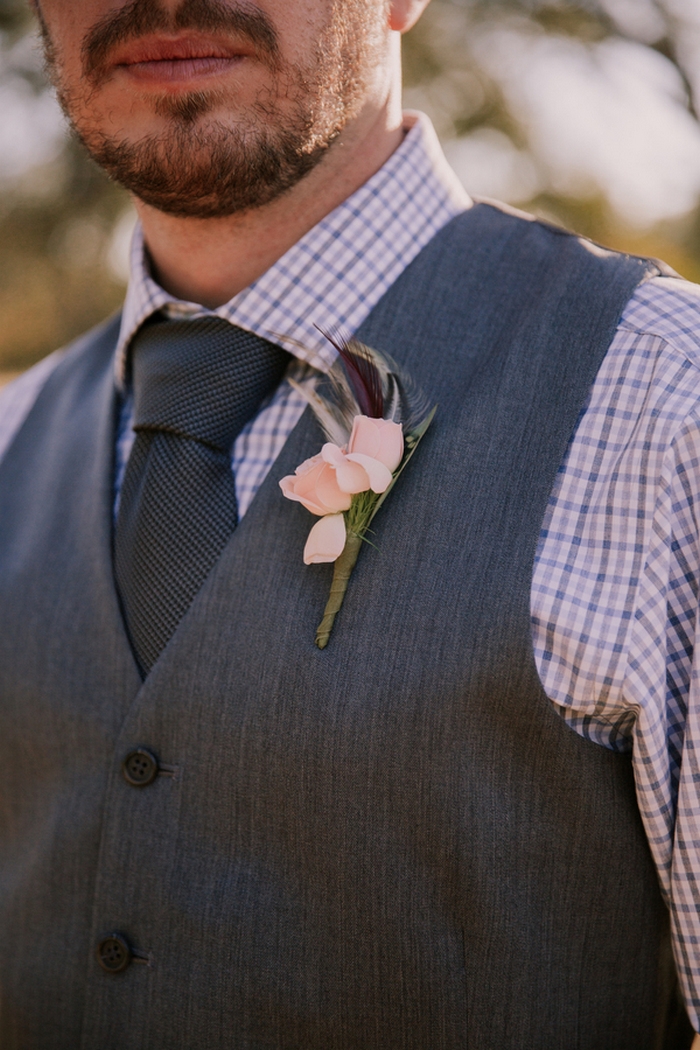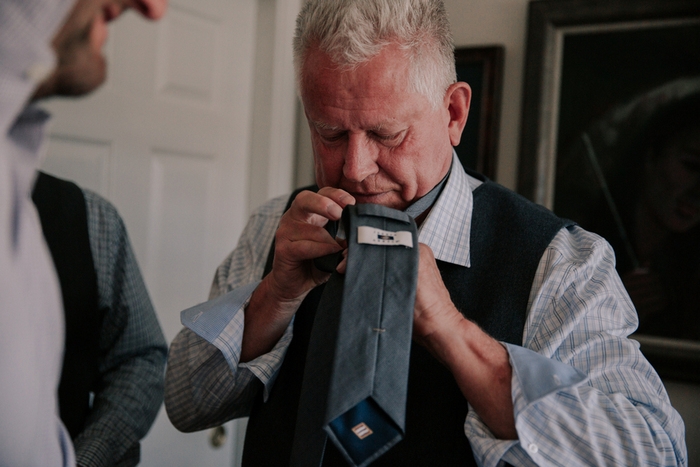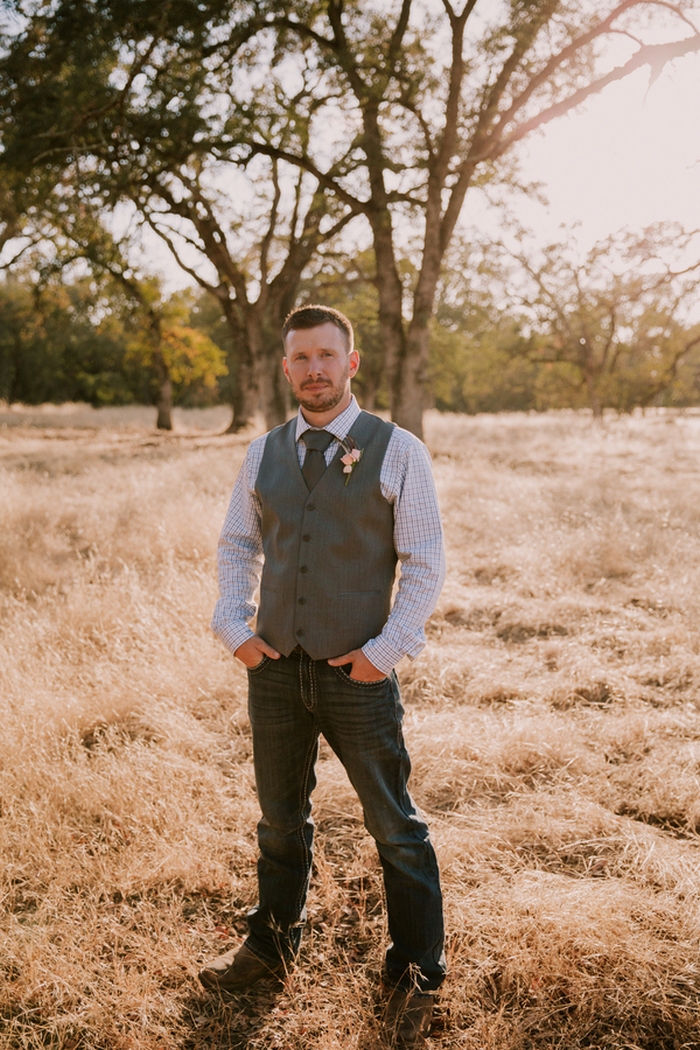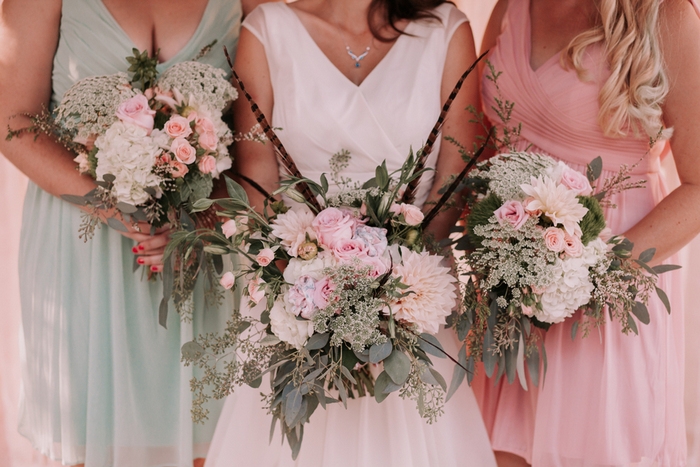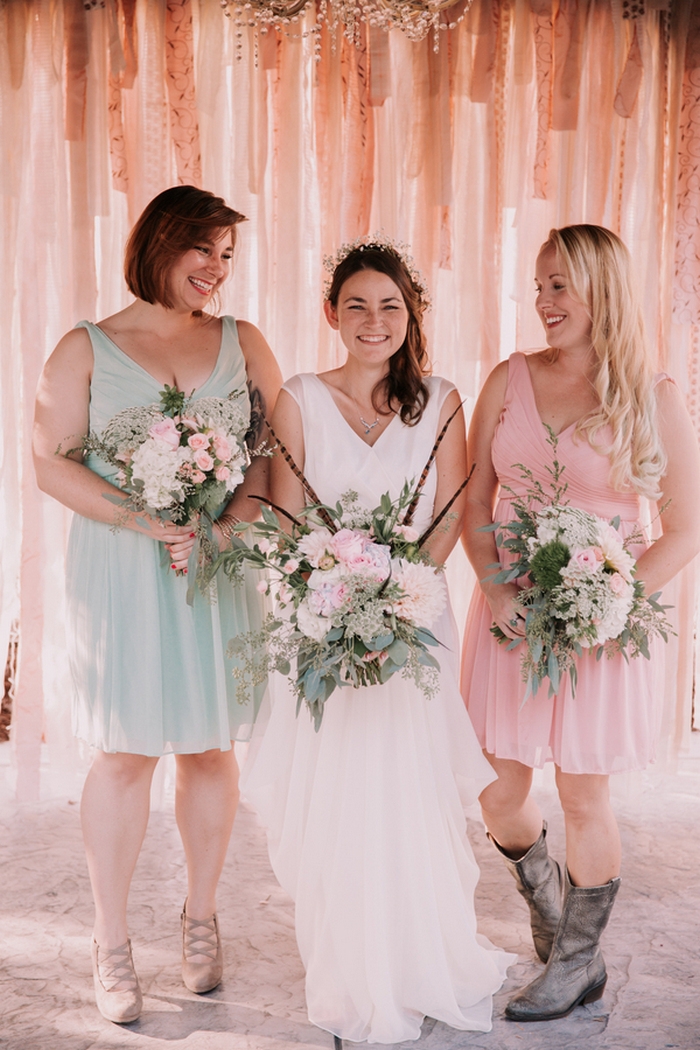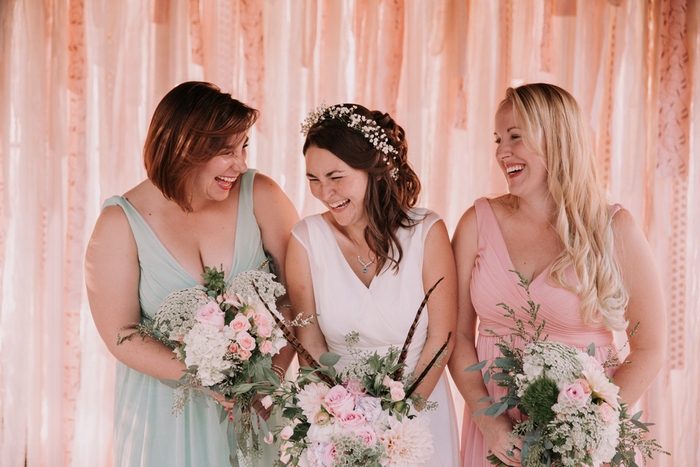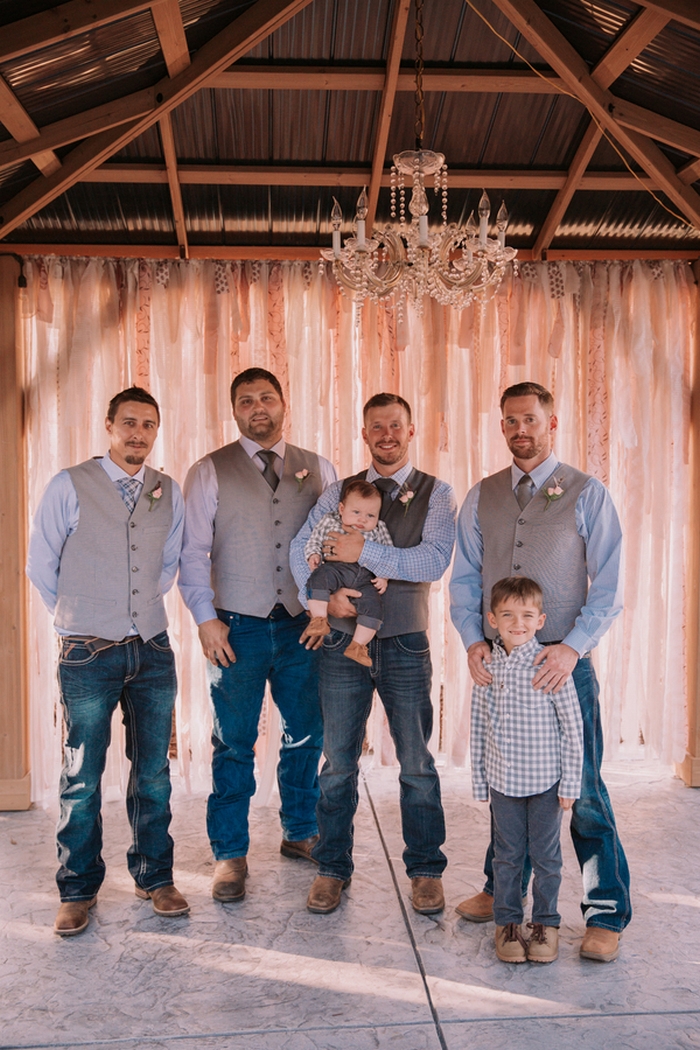 Did you have any 'issues' with the small guest list from friends and family? If so, how did you address them?
Our ceremony only included our immediate families (parents, grandparents, and siblings). That made for some hurt feelings at first, but when we explained that we wanted a small, private ceremony I think people understood.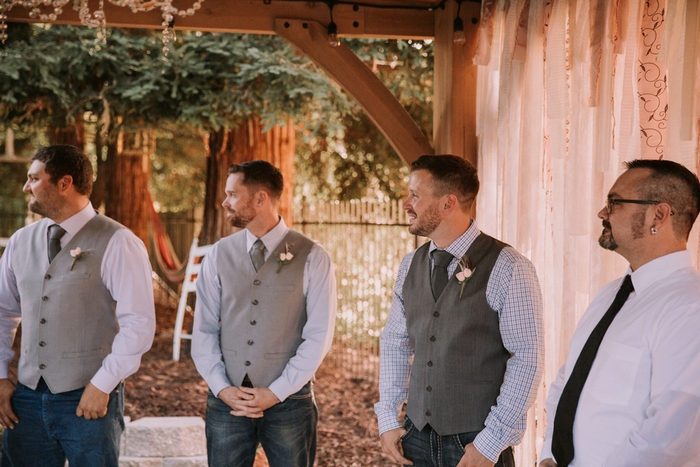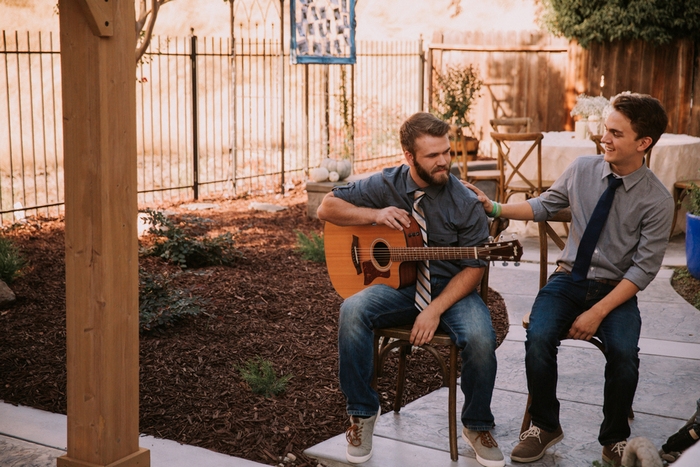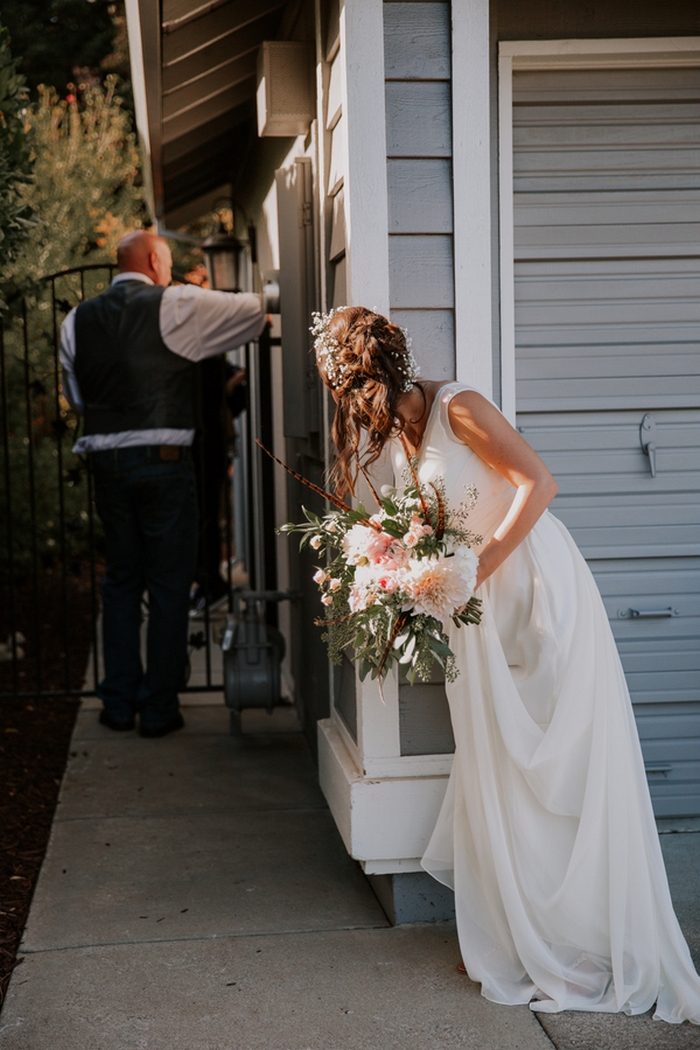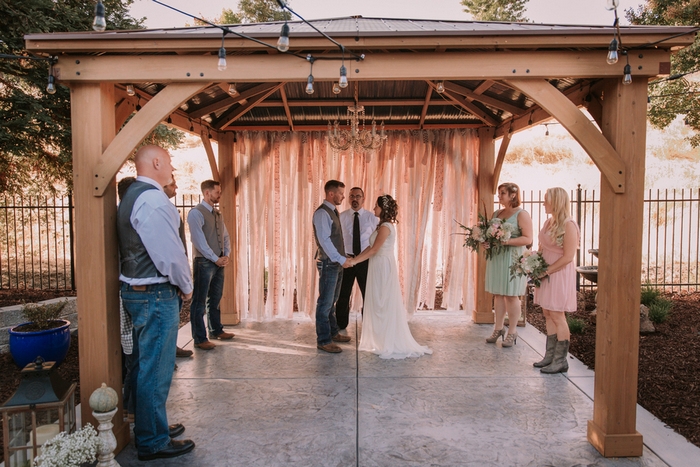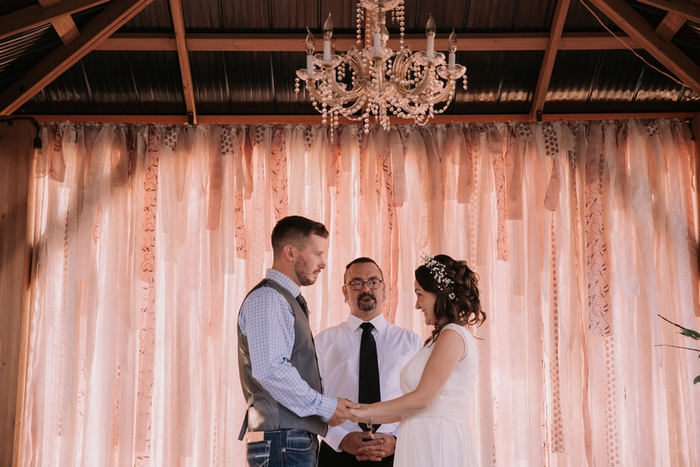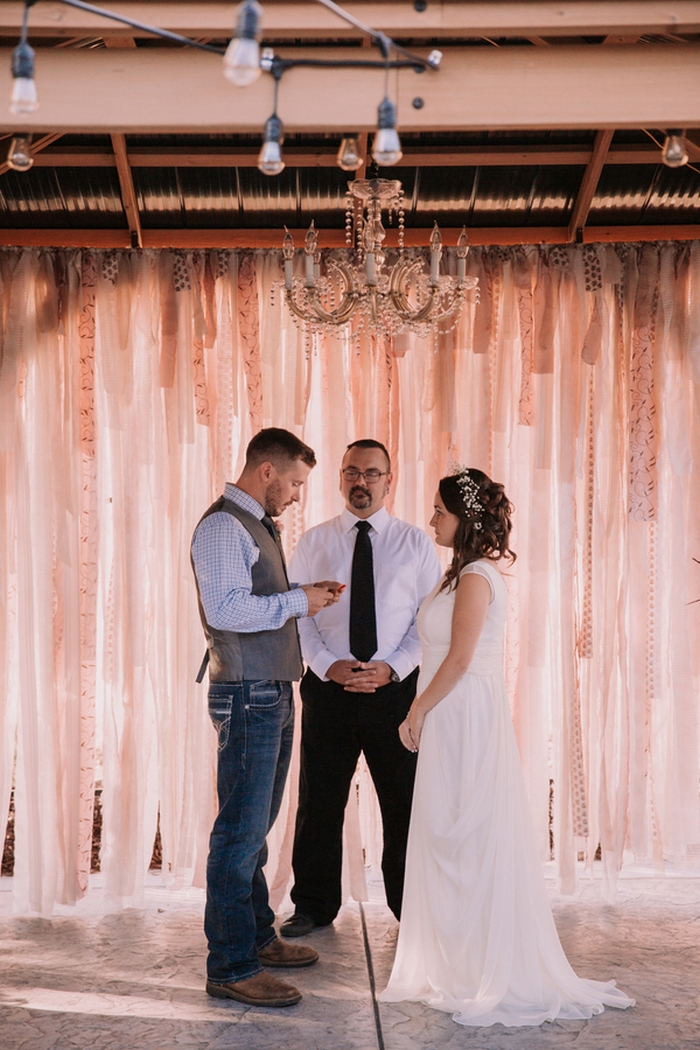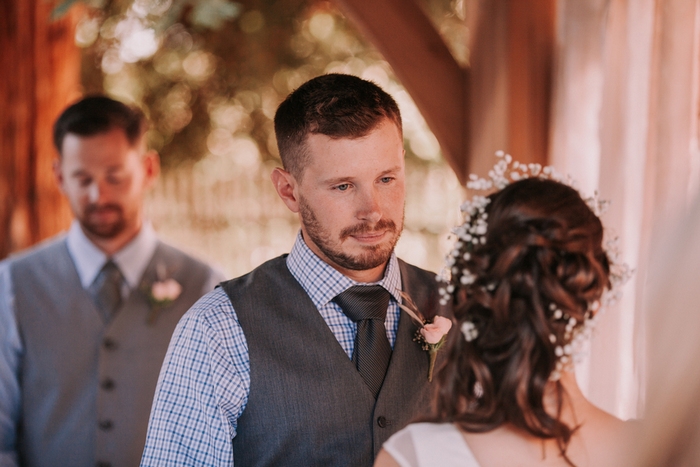 What were the highlights of the ceremony?
Kord: "Seeing you walk down the aisle to me!"
Stephanie: "When he read his vows. He had taken so much time and thought to write them. I of course cried!"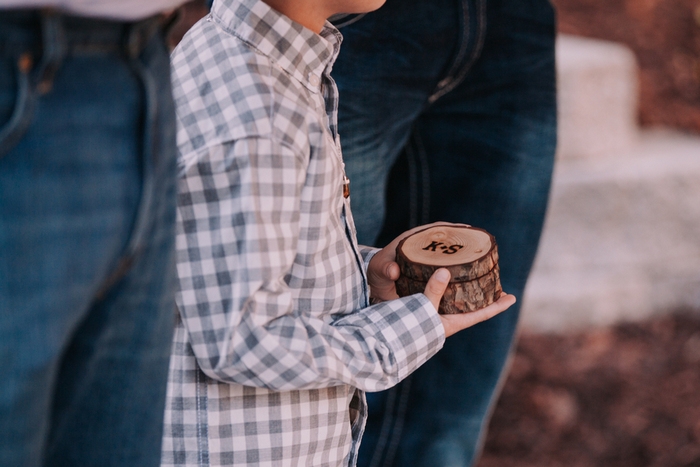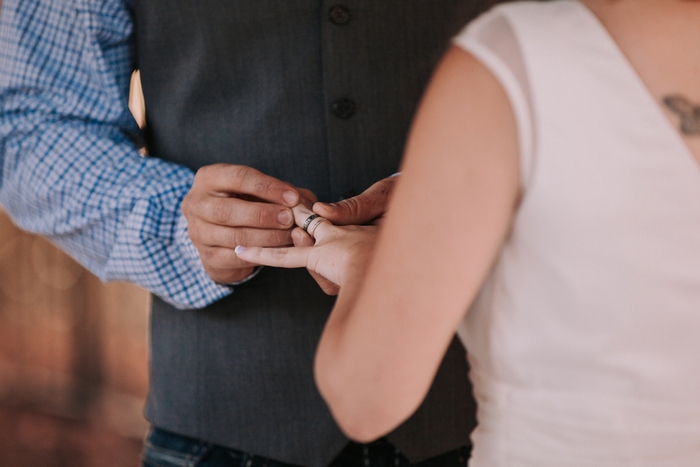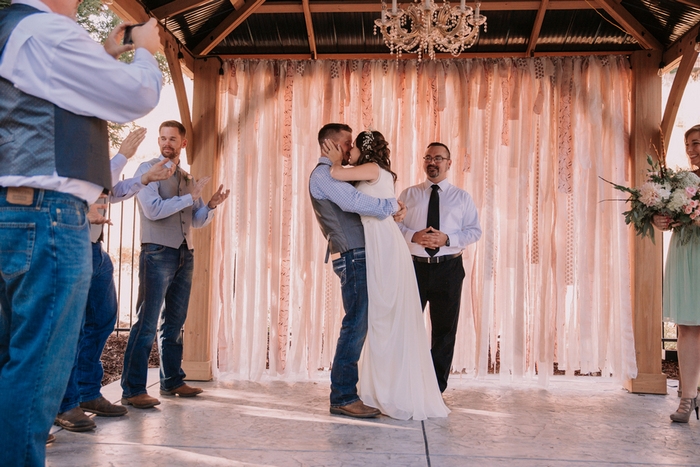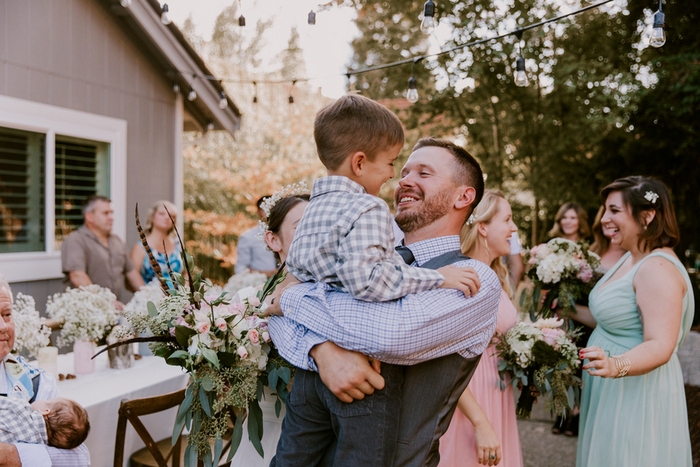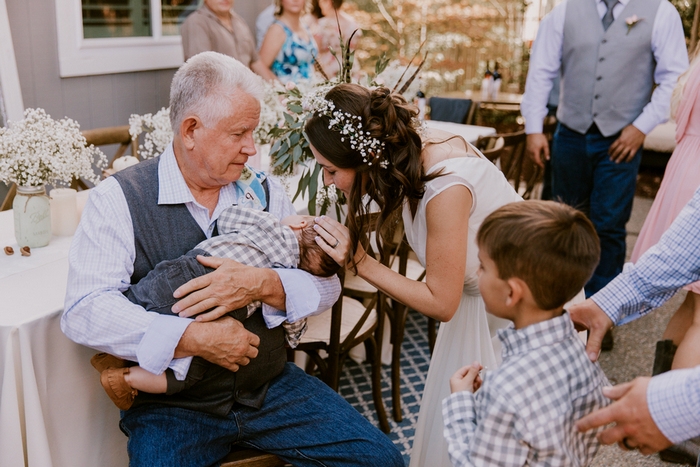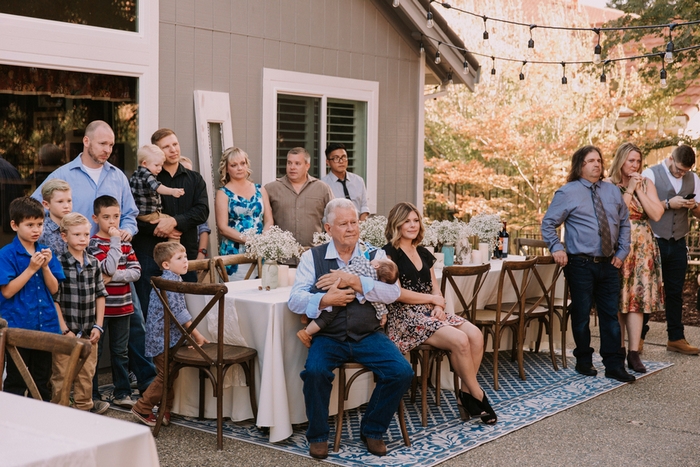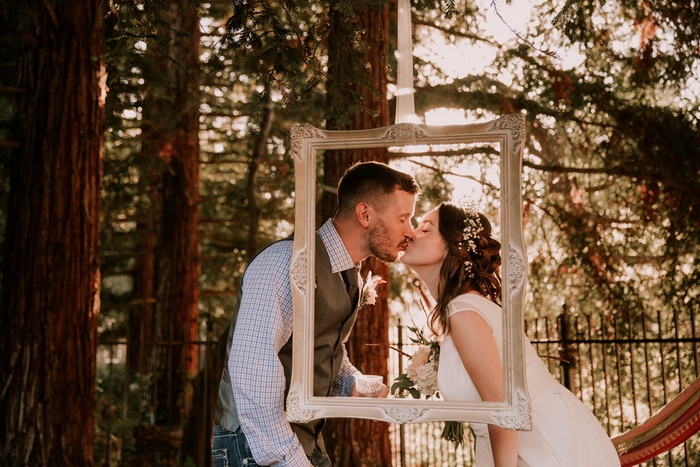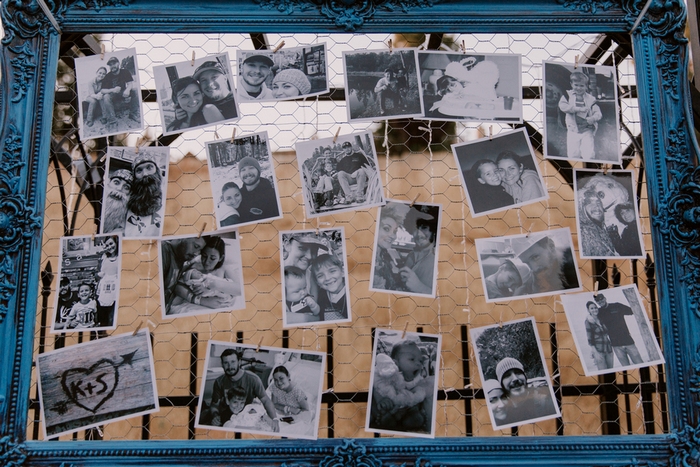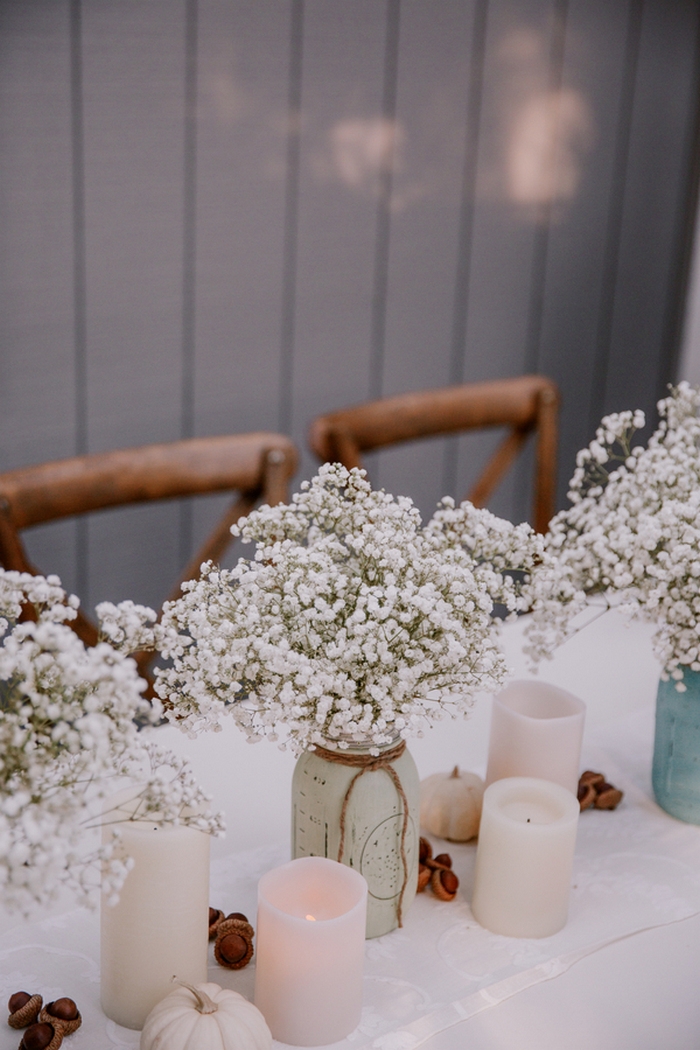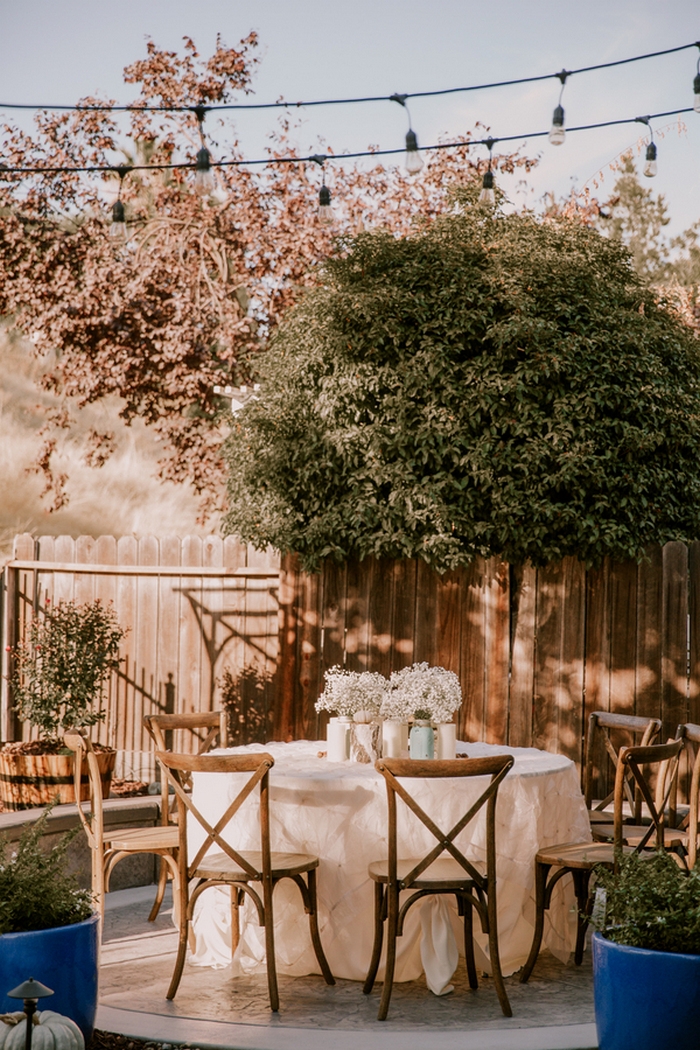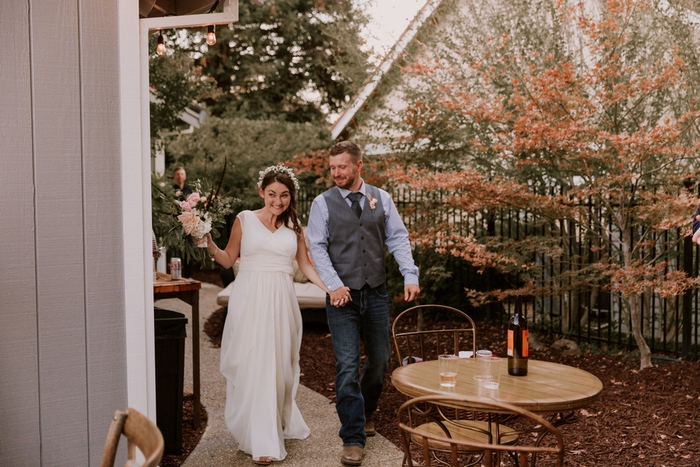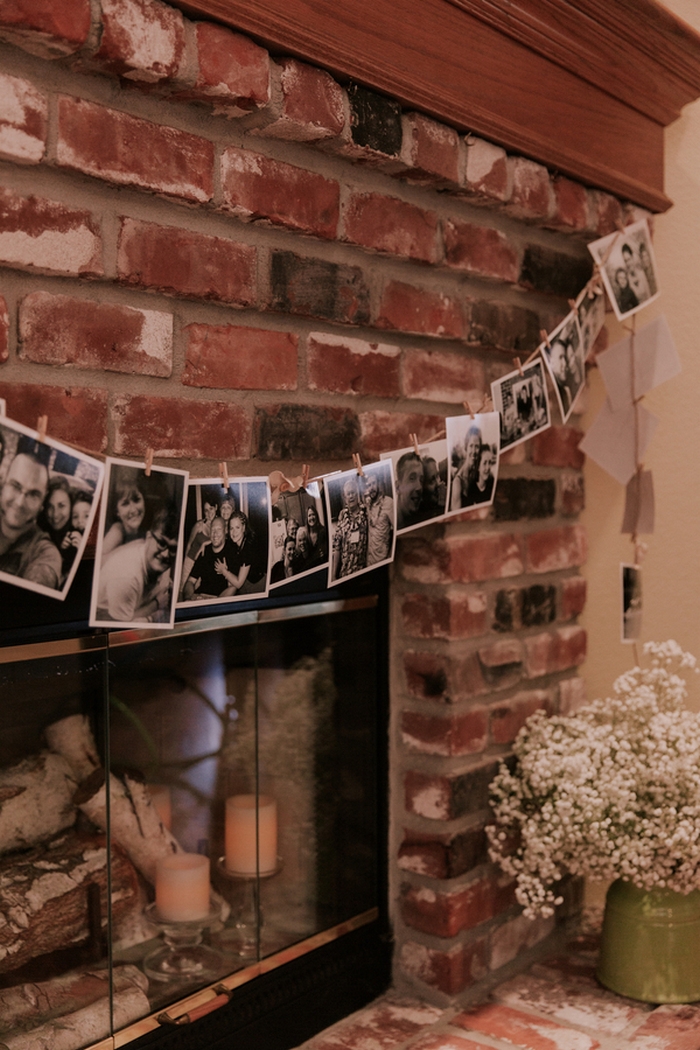 What were the highlights of the reception? 
Kord: "That so many of our family members could be there."
Kord has 3 older brothers and an older sister. It's hard to get them all in the same place at the same time, but all of them were able to make it! My parents and little brother were able to escape hurricane Matthew in Florida to be there with us.
Stephanie: "Seeing how happy everyone was. It really seemed like everyone was relaxed and having a great time along with Kord and I. And seeing my new husband pull my grandmother onto the dance floor to dance to 'My Girl' made my heart soar!"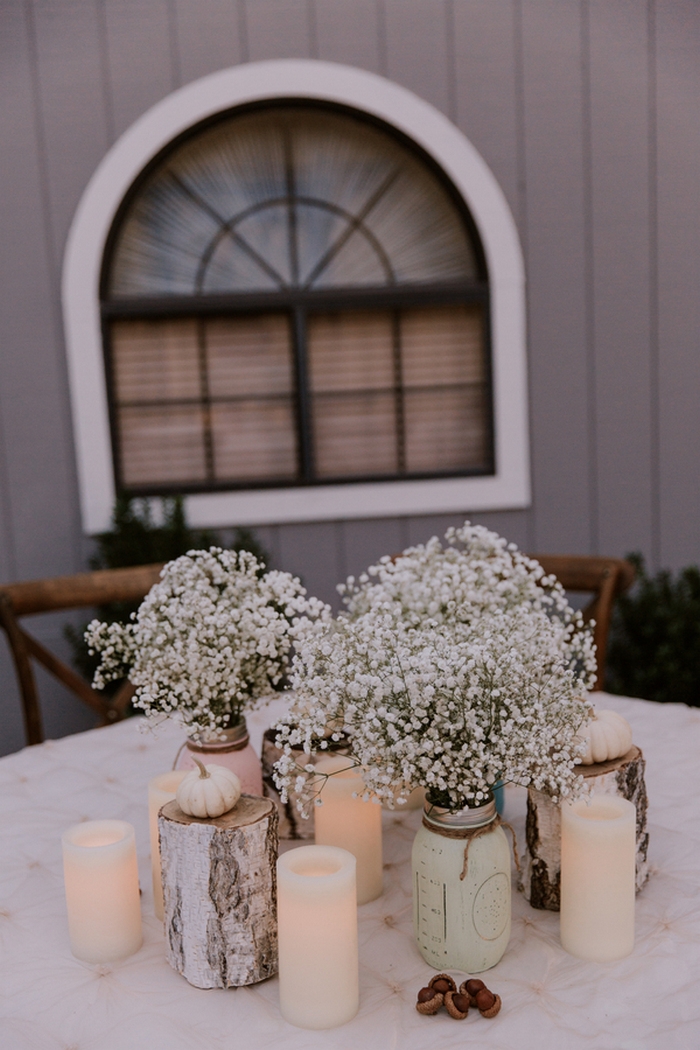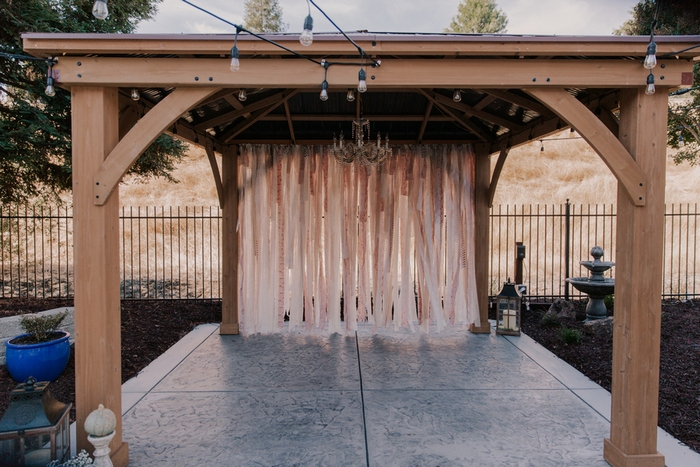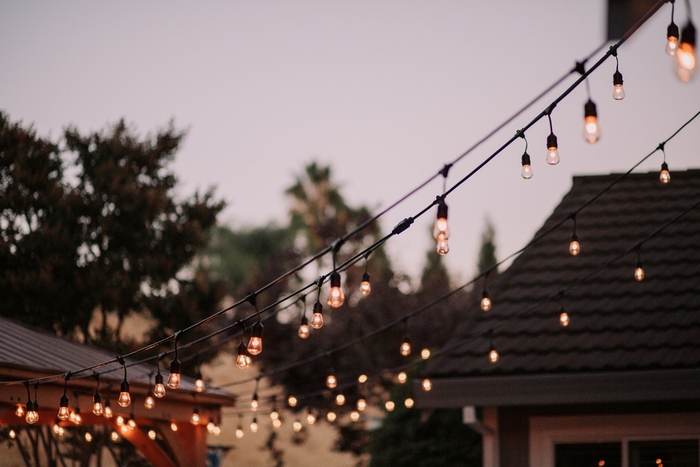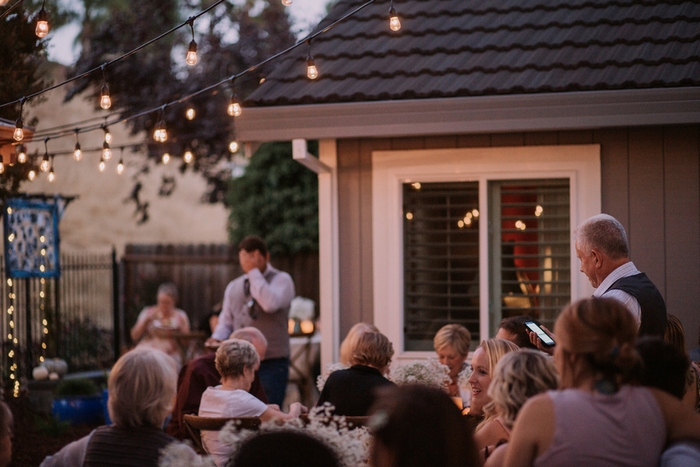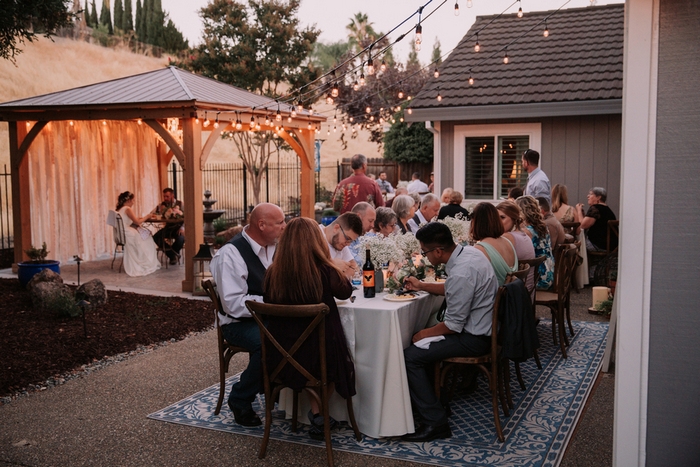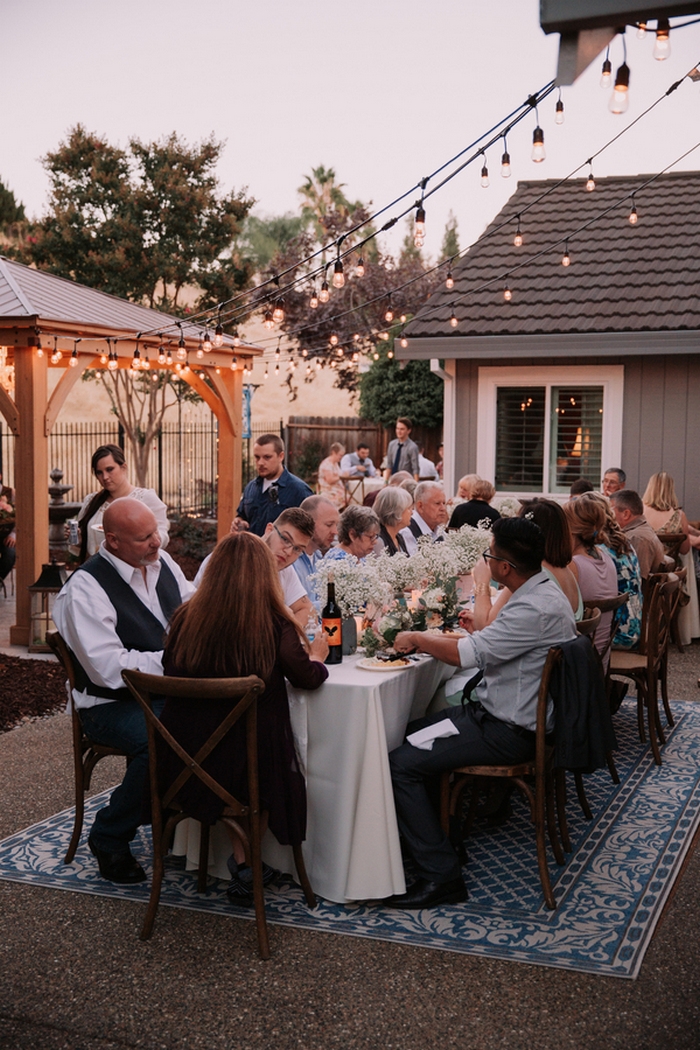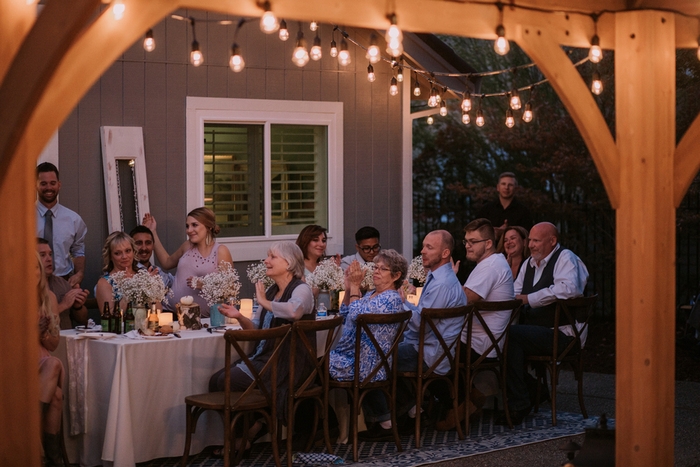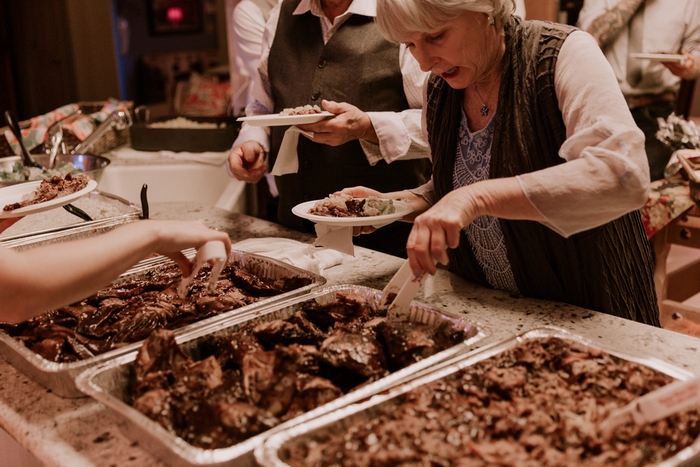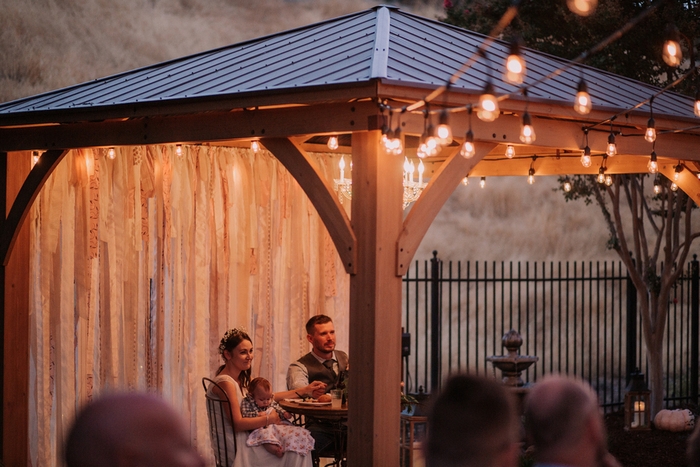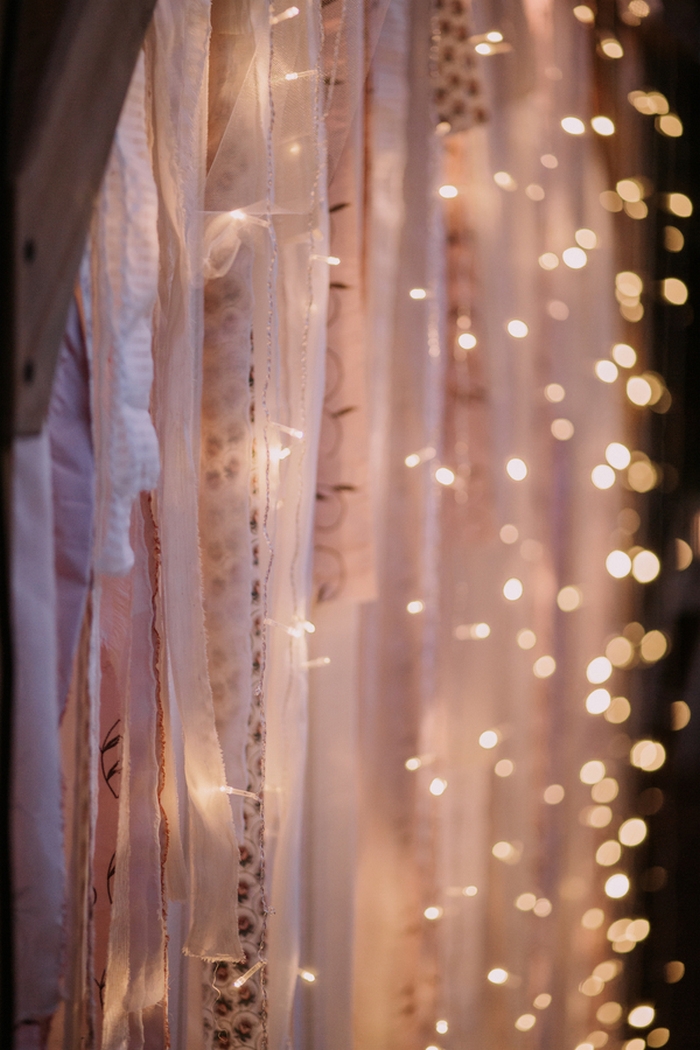 What was the best thing about having an intimate wedding?
We got to include many people in special ways. My biological father passed away when I was a baby, and we had his little brother Tony officiate the ceremony.
My cousin Christian played an Eddie Vedder song on his guitar as I walked down the aisle.
My grandma made our wedding cake.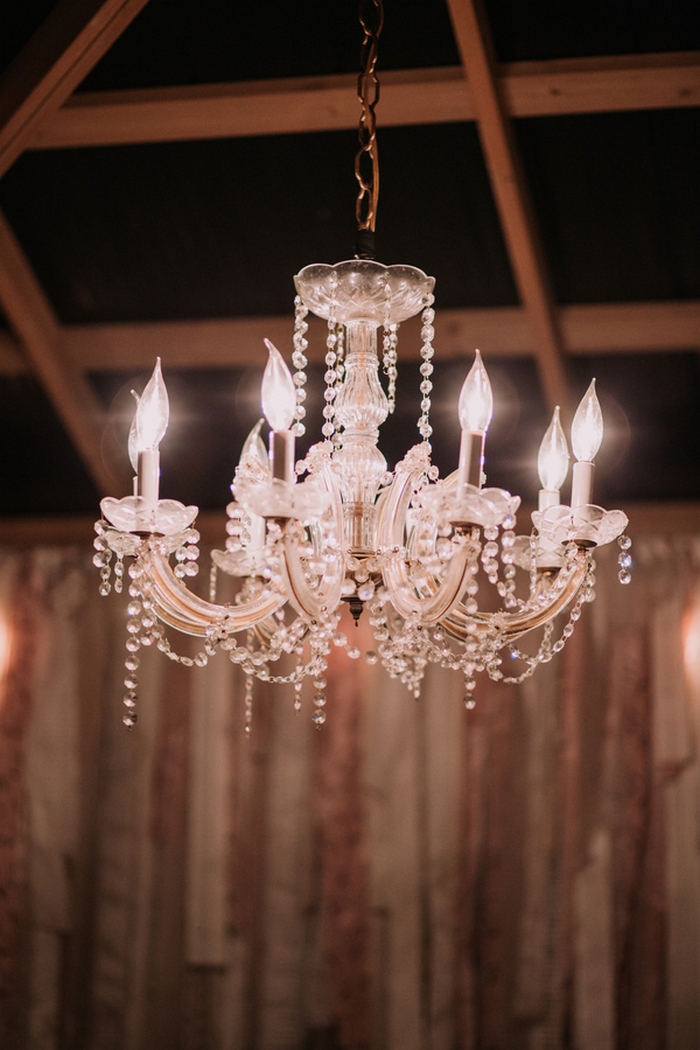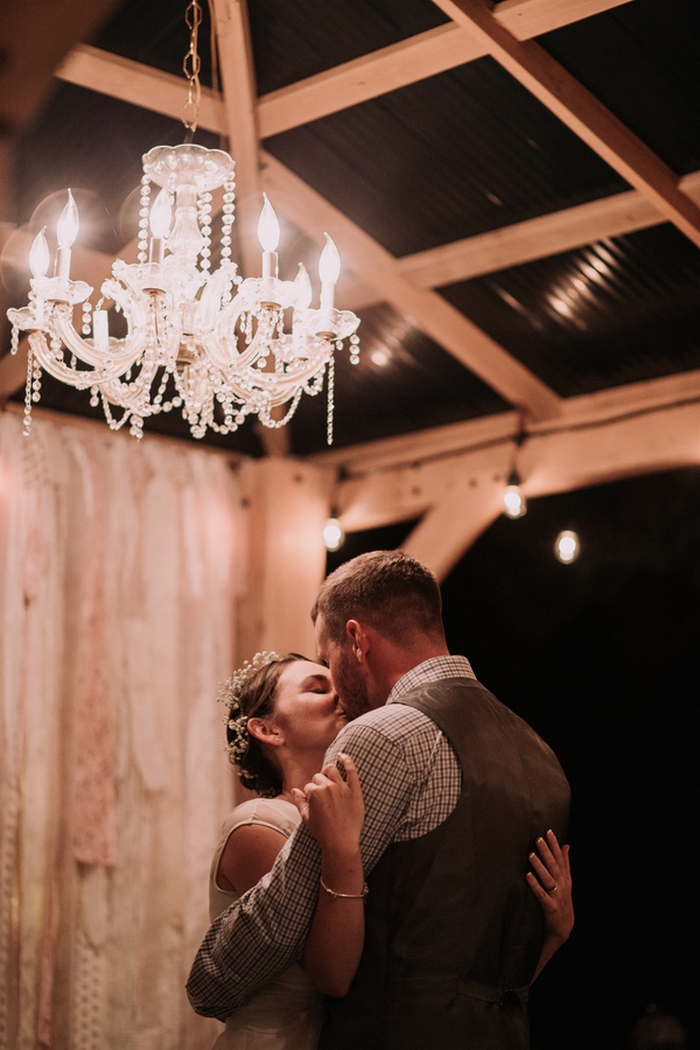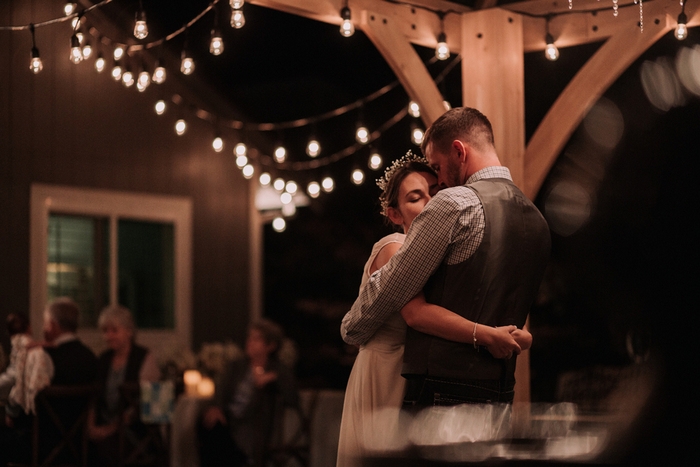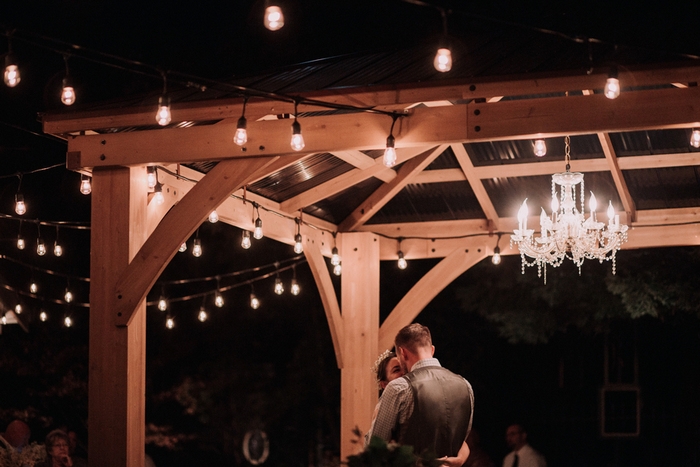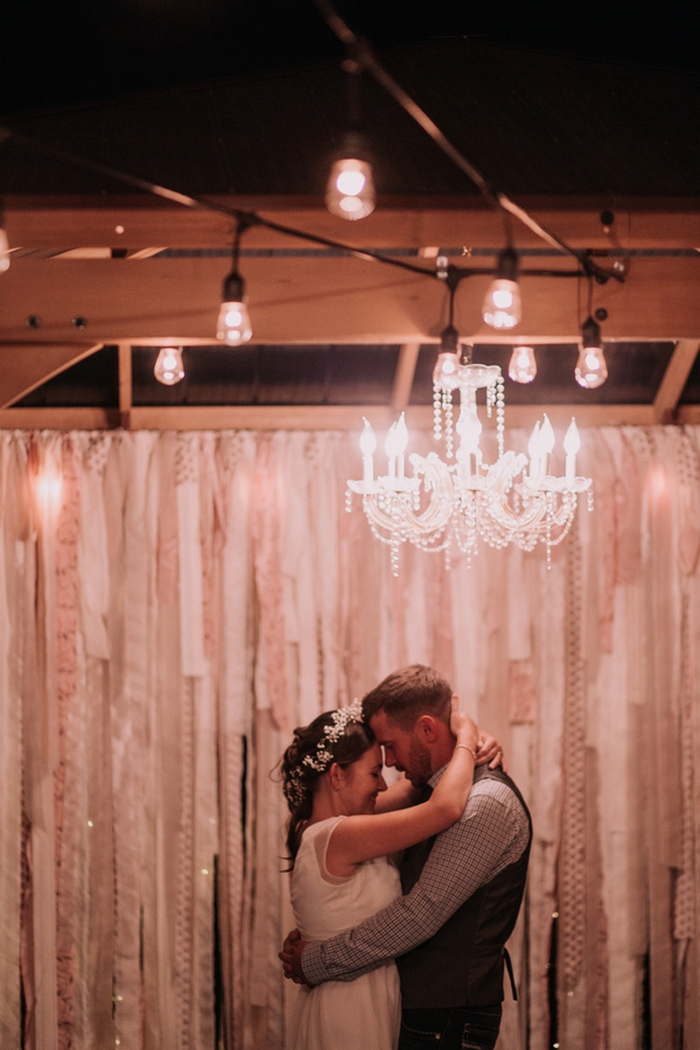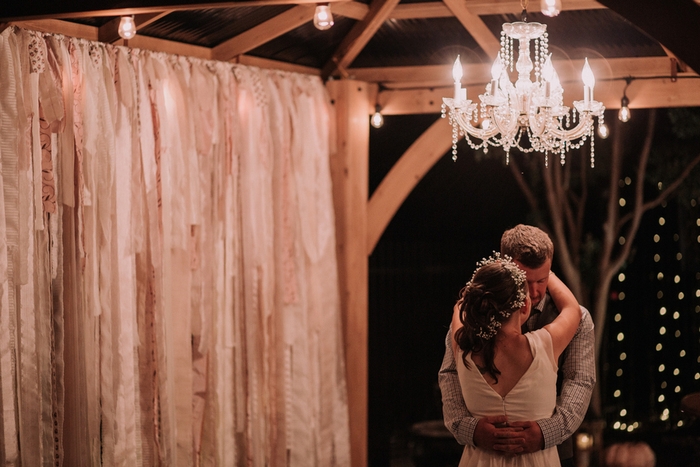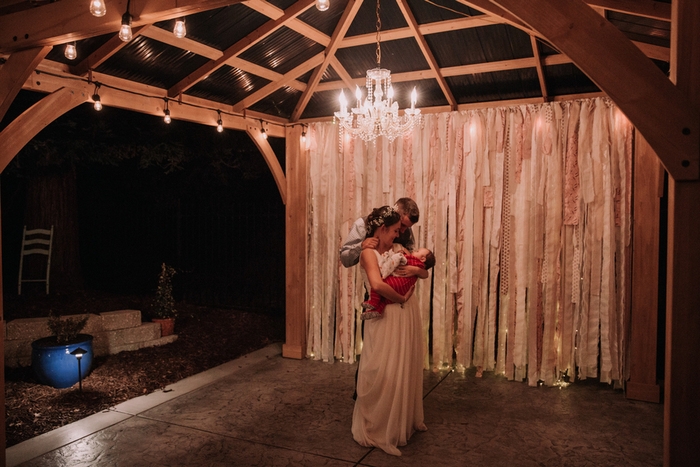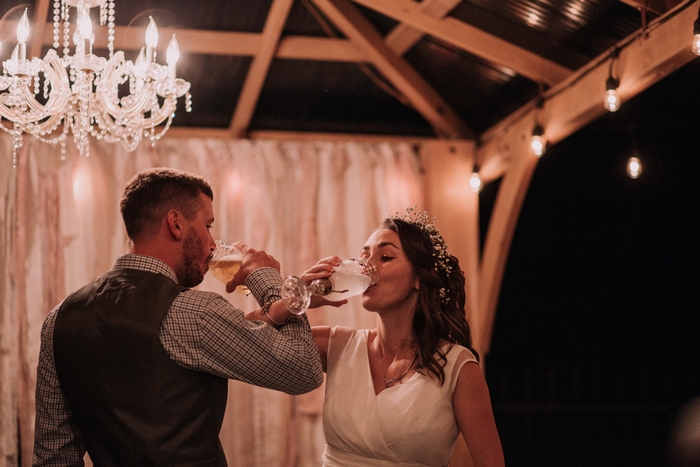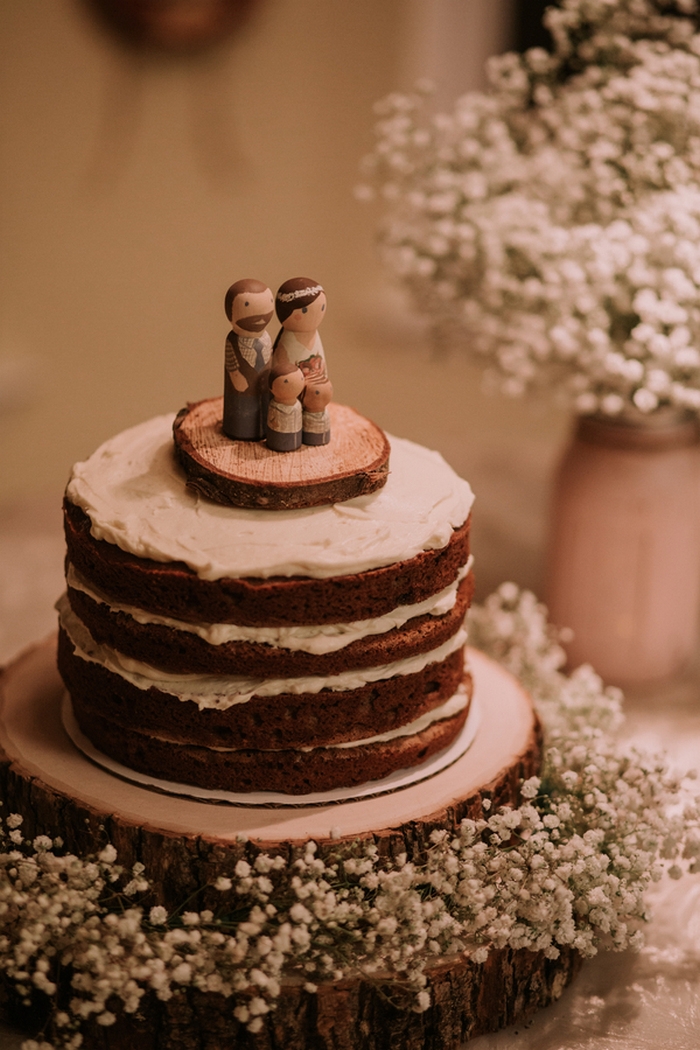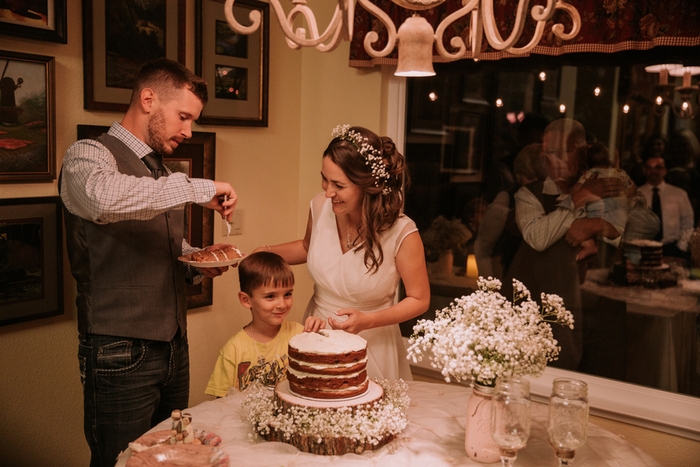 What advice do you have for couples who are considering an intimate wedding?
Big elaborate weddings can be great, but they are definitely not for everyone. The idea made me panic. But the moment Kord and I started considering a small wedding, planning became fun.
More than anything else, the day is about the two of you sharing your love. When you let go of the stressors of everything else and focus on that, it makes for an amazing time.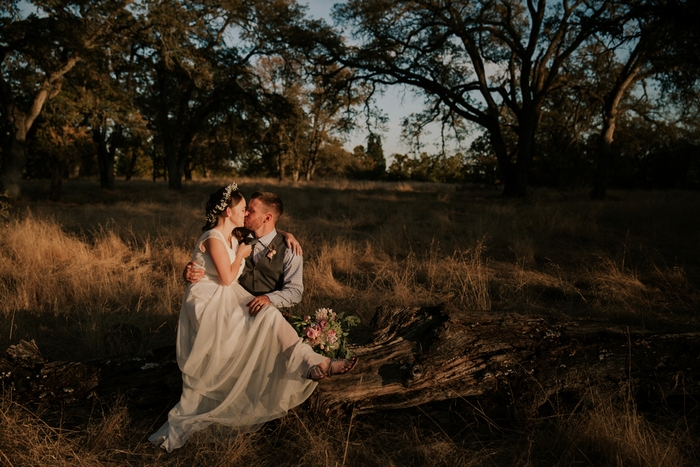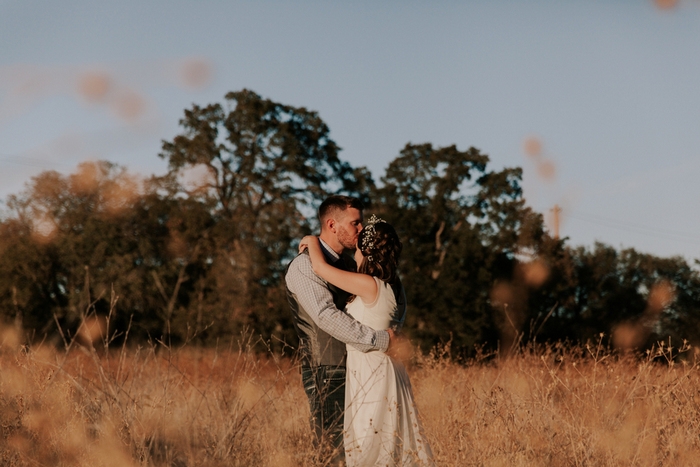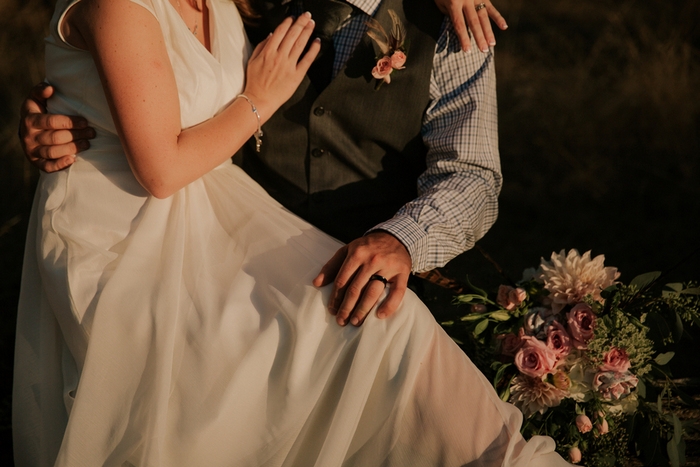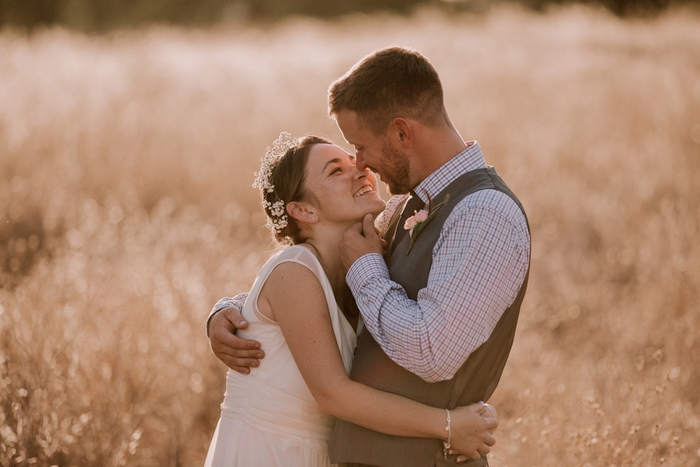 Vendors:
Wedding Gown: The Bridal Box in Roseville California
Groom and Groomsmen: Men's Warehouse
Bridesmaids: David's Bridal
Children's clothing: Carter's
Flowers: Twiggs in Sacramento
Food: Texas West BBQ in Sacramento
Photography: Paige Nelson Photography
Her ring: Etsy
His ring: Tiffany and Co
Ring box: Etsy
Cake topper: Bride
Rentals: Celebrations in Roseville California
Save
Save
Save
Save
Save
Save
Save
Save
Save
Save
Save
Save