Svetlana and Drew's rustic Canadian elopement in Banff National Park in Alberta, Canada was everything they imagined their day to be. 
"As avid lovers of the outdoors and lakes we decided to begin our lives as Mr. & Mrs surrounded by a glacier lake and the Canadian Rockies," Svetlana said.
The naturally beautiful surroundings allowed for a truly picturesque scene and some epic photos.
A big thanks to Arina B. Photography for sharing this lovely elopement with us!
Svetlana, 30 & Drew, 52
Location: Moraine Lake, Banff National Park, Alberta
Wedding Date: September 16, 2016
Number of Guests: None
Wedding Cost:  $15,000
Wedding Ceremony Location: Moraine Lake
Wedding Reception Location: None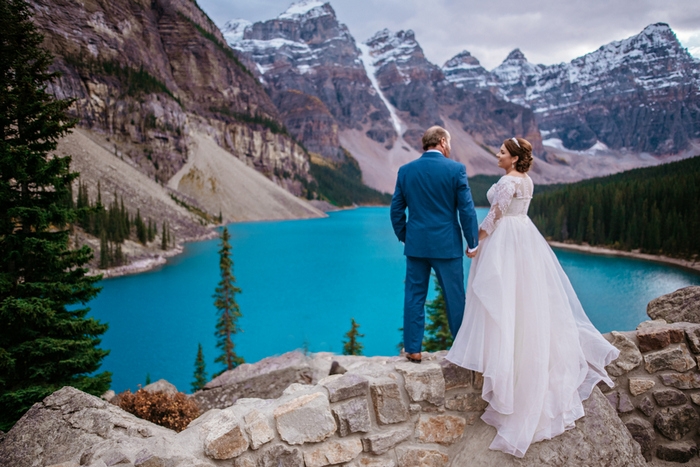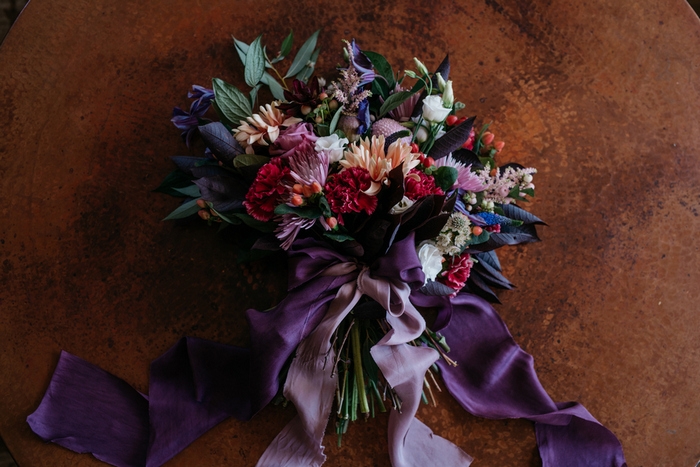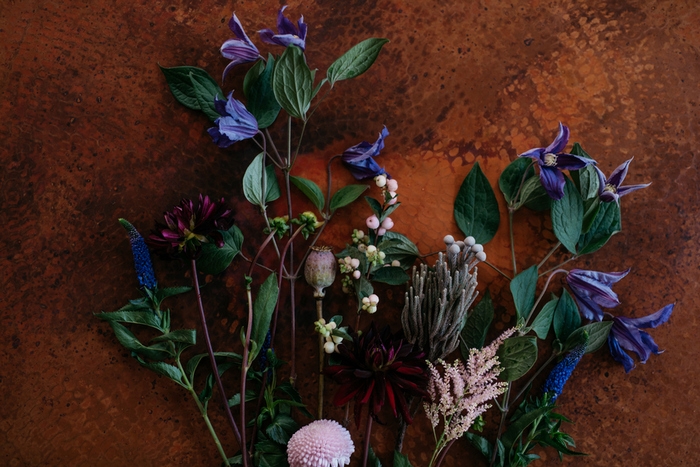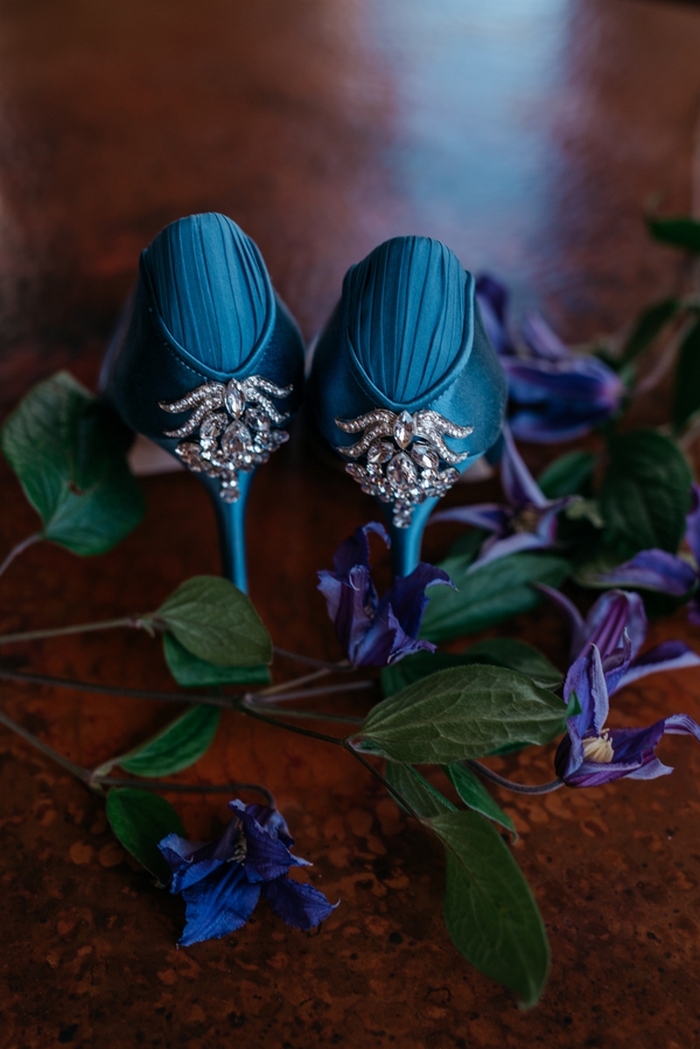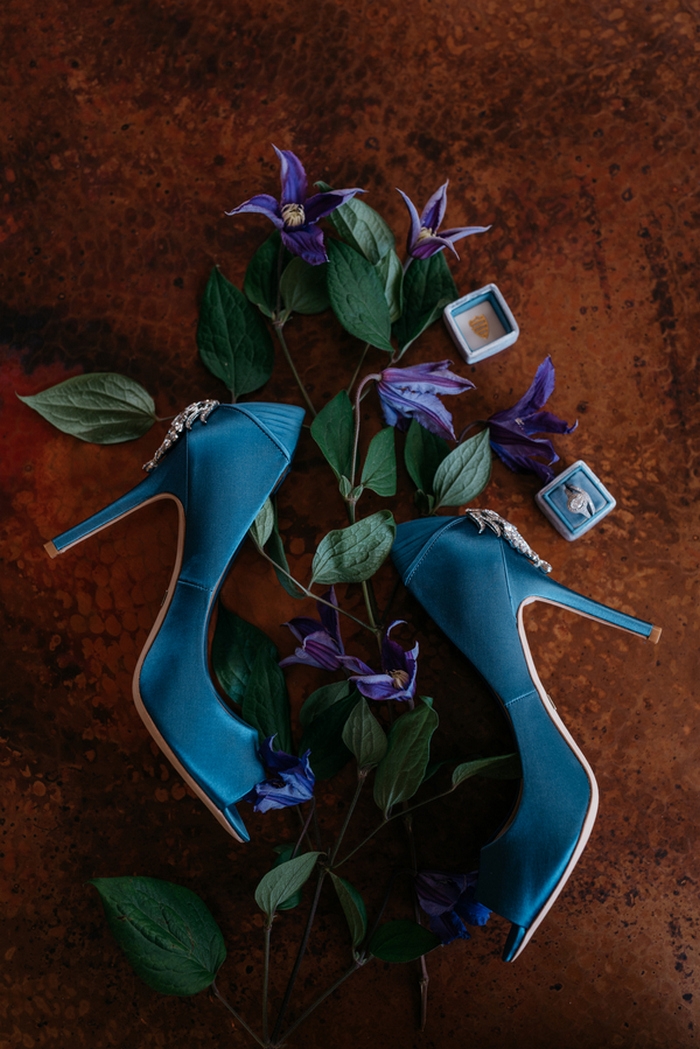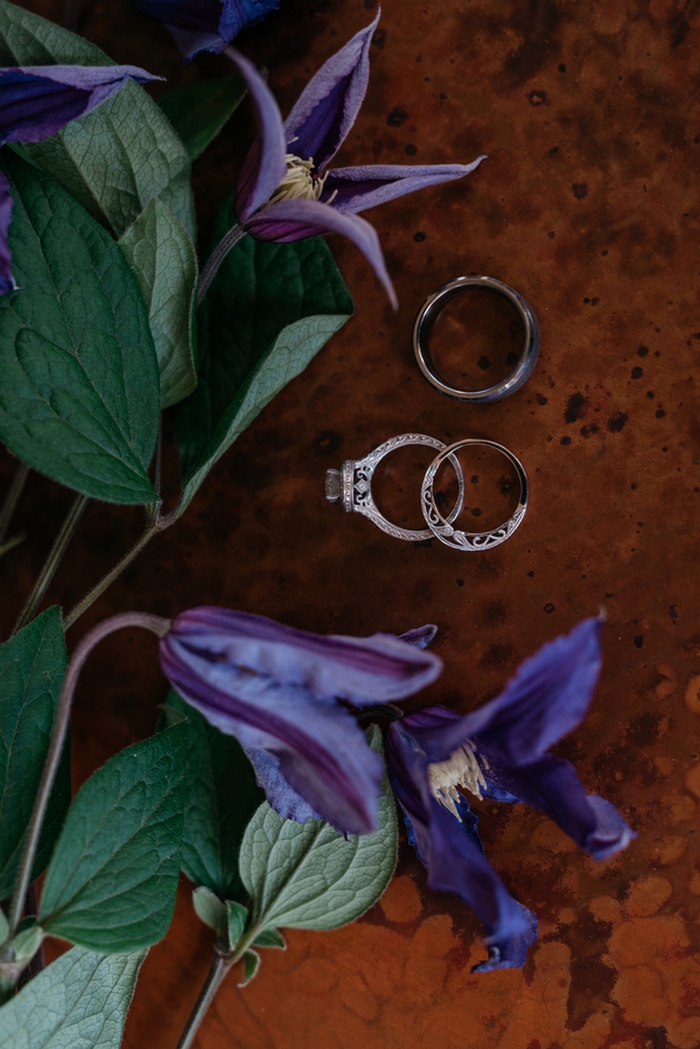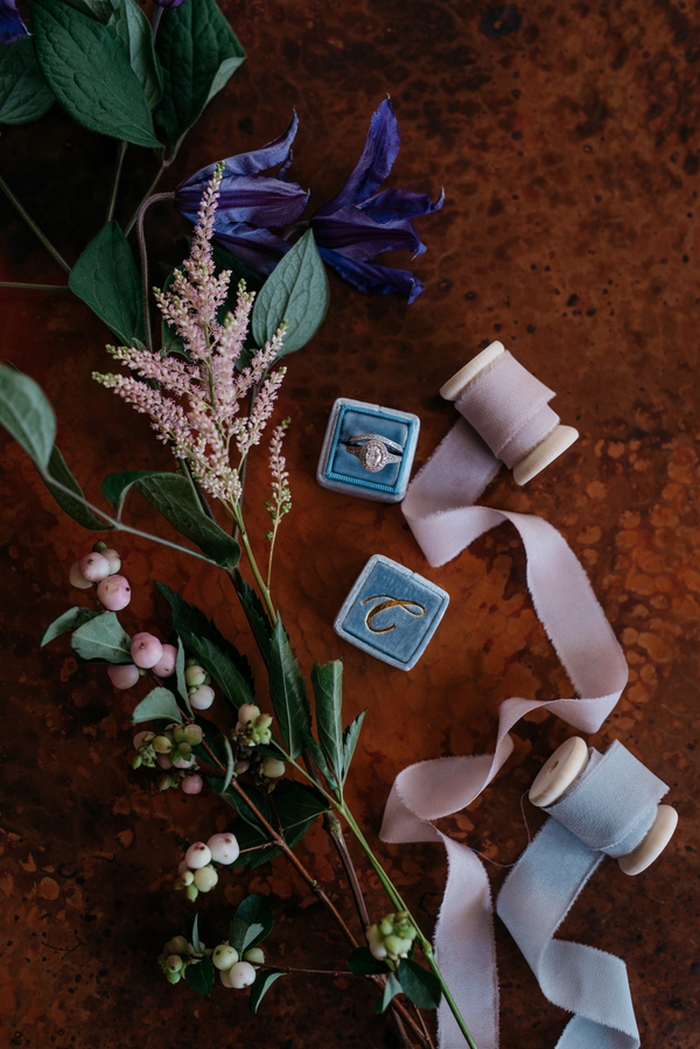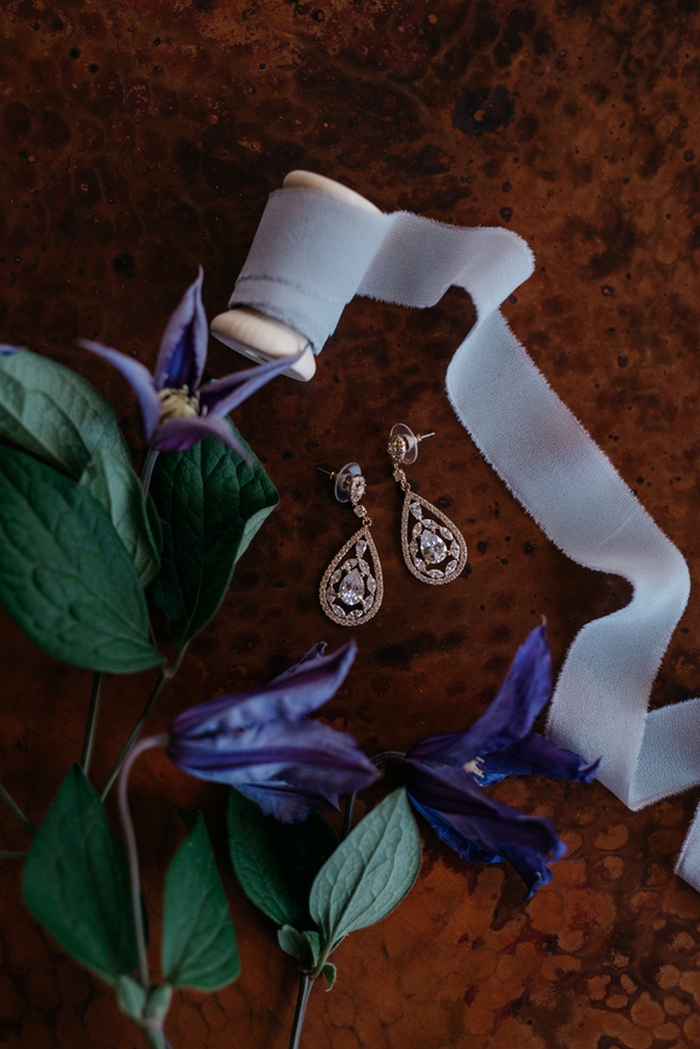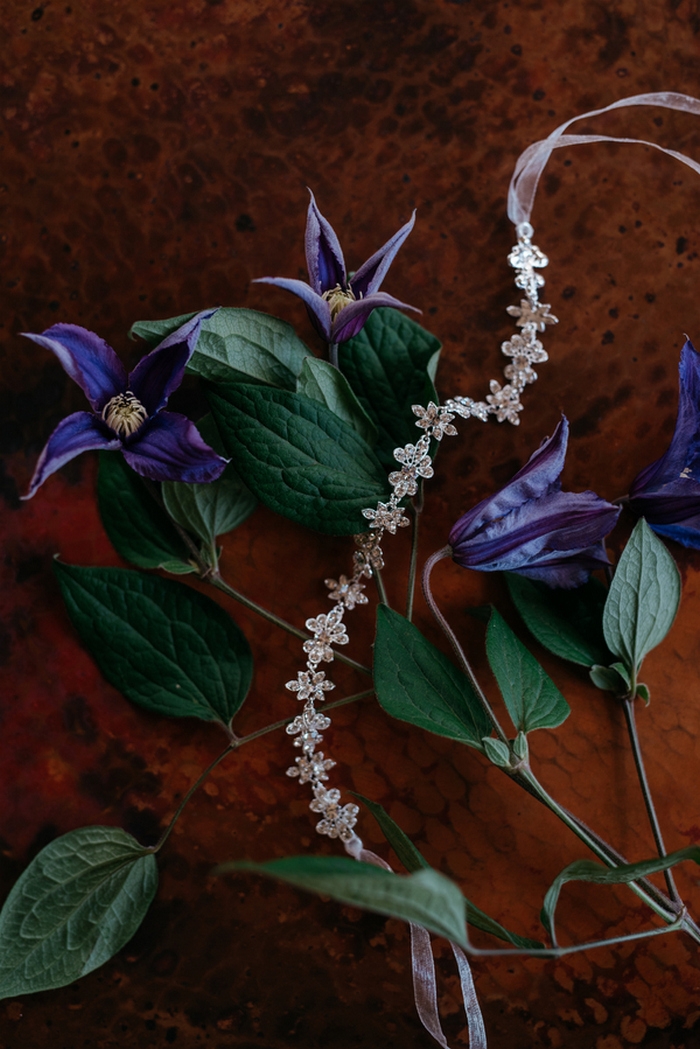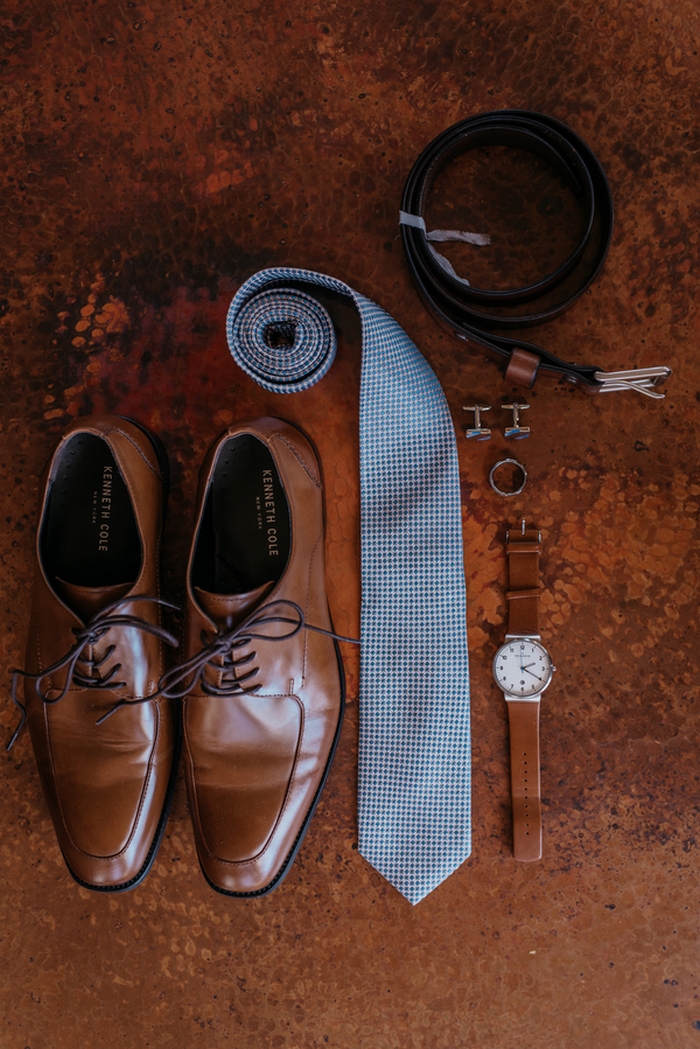 Why did you have an intimate wedding?
For us being together surrounded by mountains and water was everything we imagined our wedding day to be. As avid lovers of the outdoors and lakes we decided to begin our lives as Mr. & Mrs surrounded by a glacier lake and the Canadian Rockies.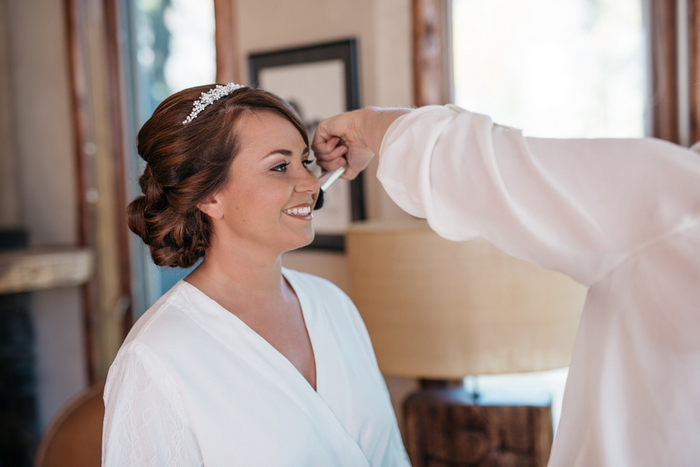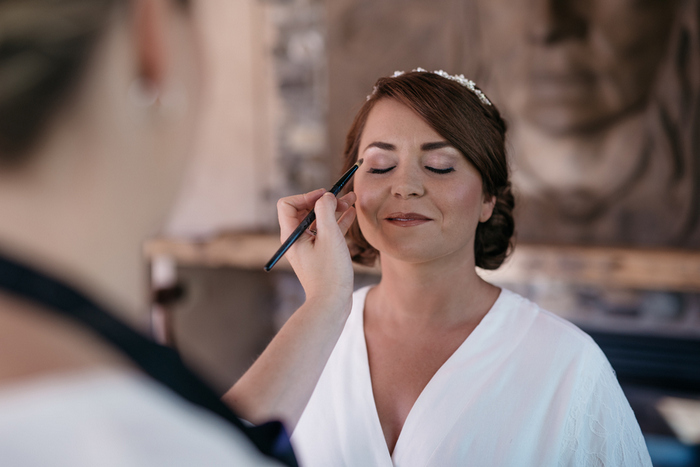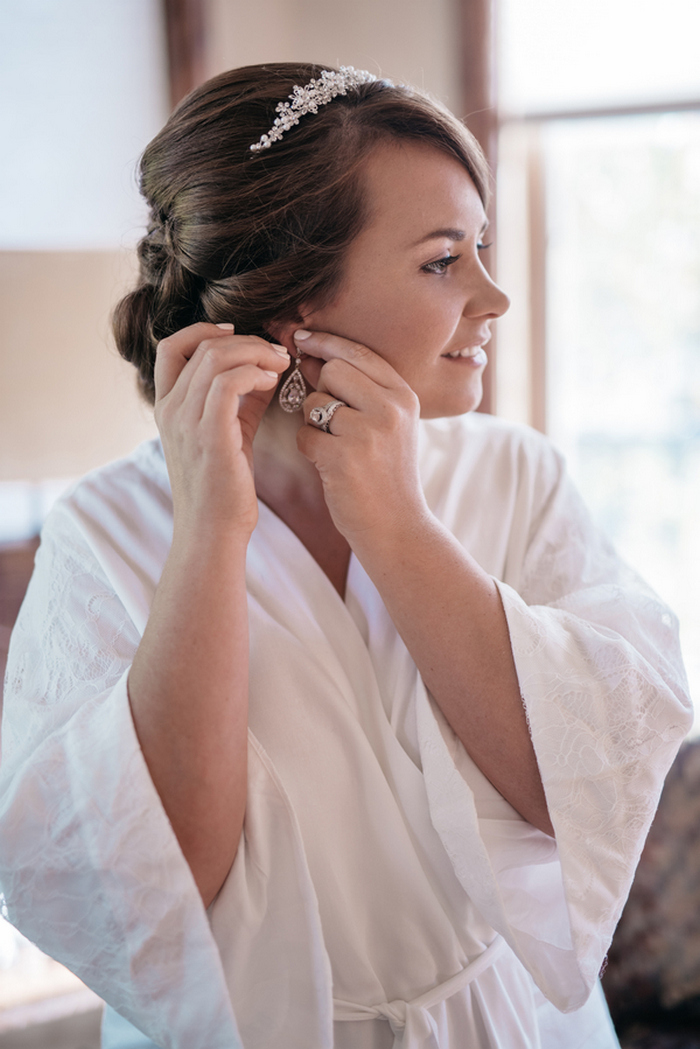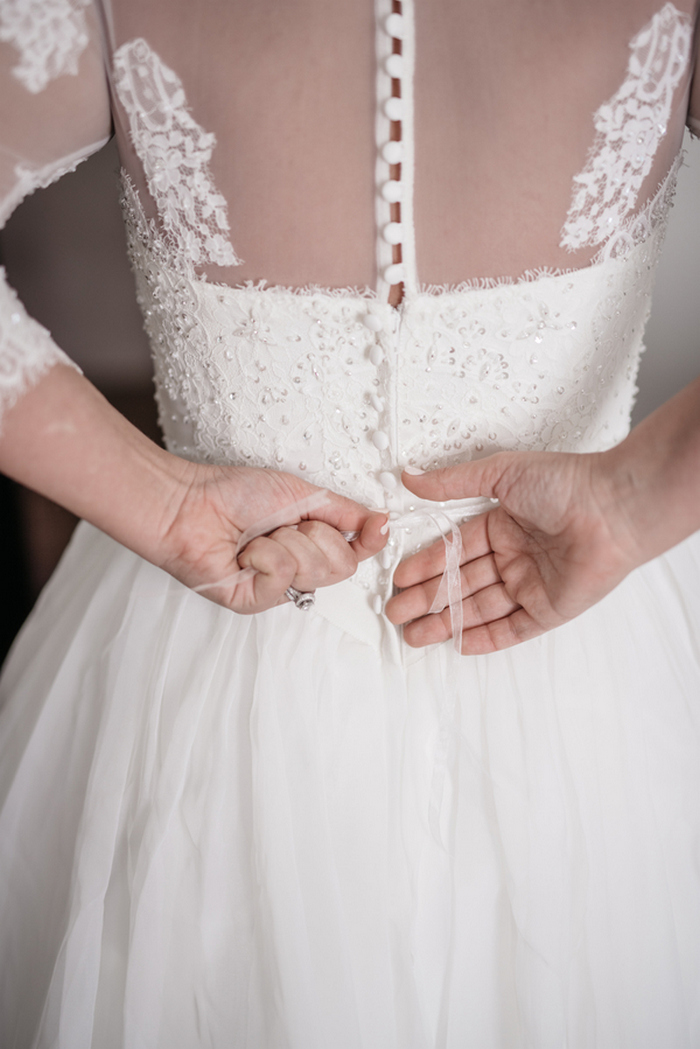 What are some the challenges that you faced planning an intimate wedding?
Having a destination wedding outside of United States is most definitely a challenge but not one that is impossible. We spent many late hours researching, reading and compiling our wedding files. After picking our location, we began reading and it was very quickly realized that Canmore, Alberta was a tourist destination with late spring and late summer being the highest tourist months, so we choose September in hopes of having more availability for the lodging. Finding lodging proved to be yet another challenge and after weeks of searching the VRBO site, Drew found the perfect condo. Not only was our wedding considered intimate but it was a true elopement; it was just us two and the photographer. We relied heavily on our amazing photographer to guide us the day of the wedding.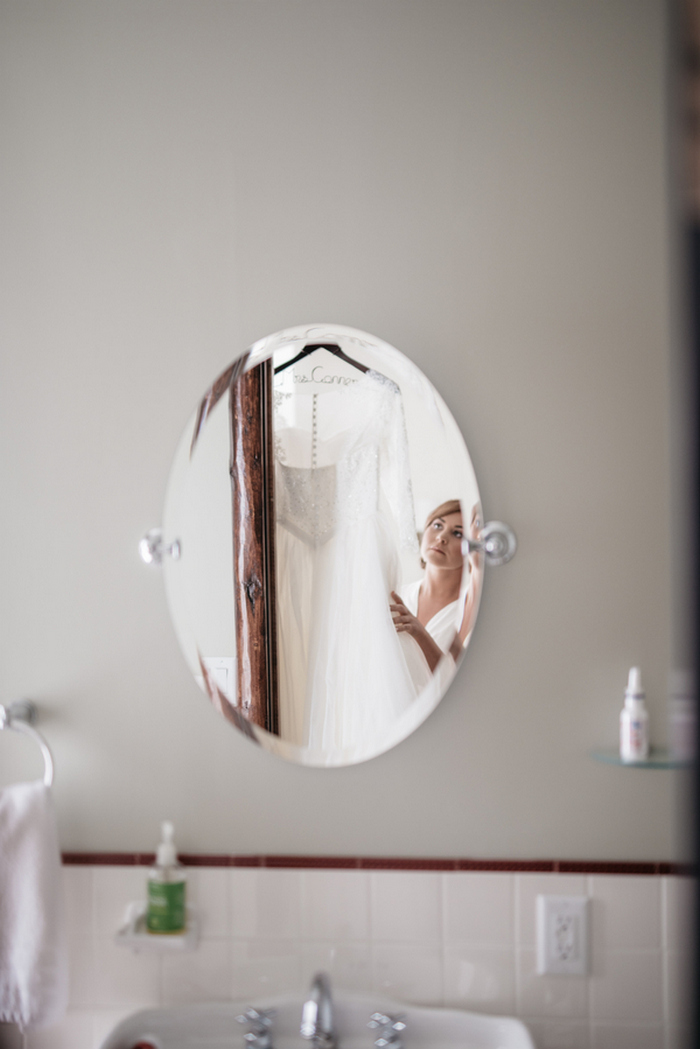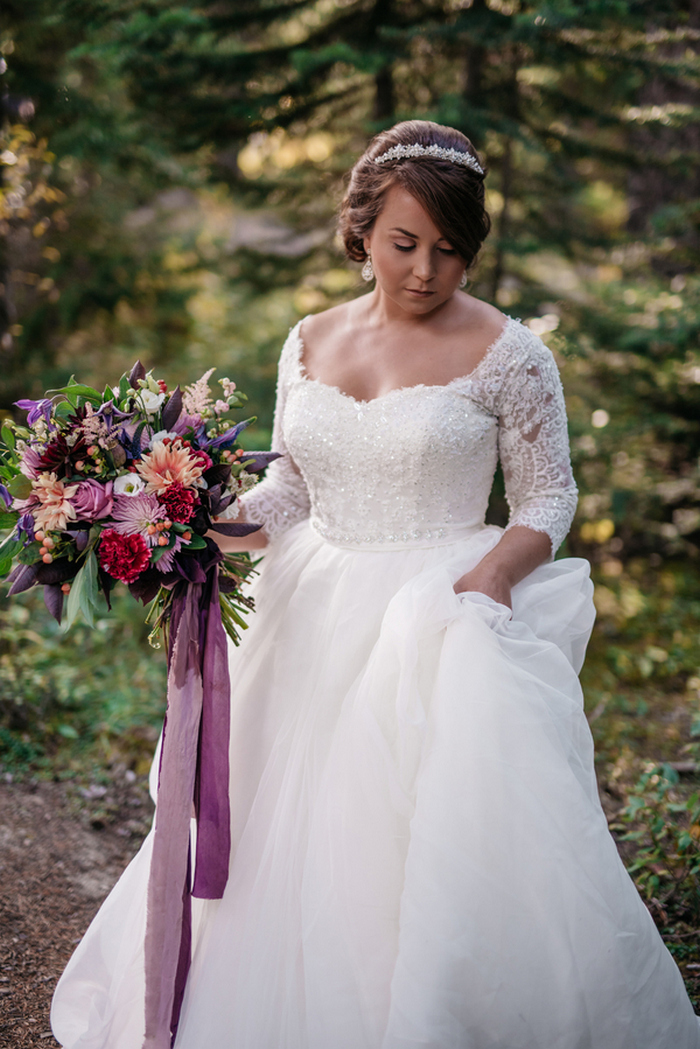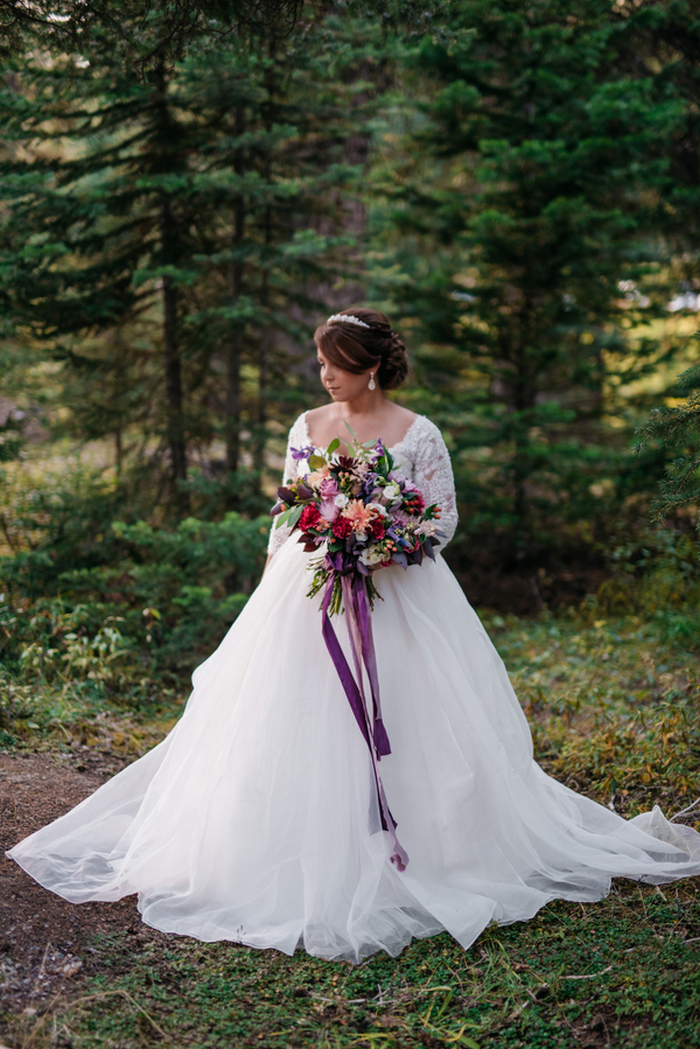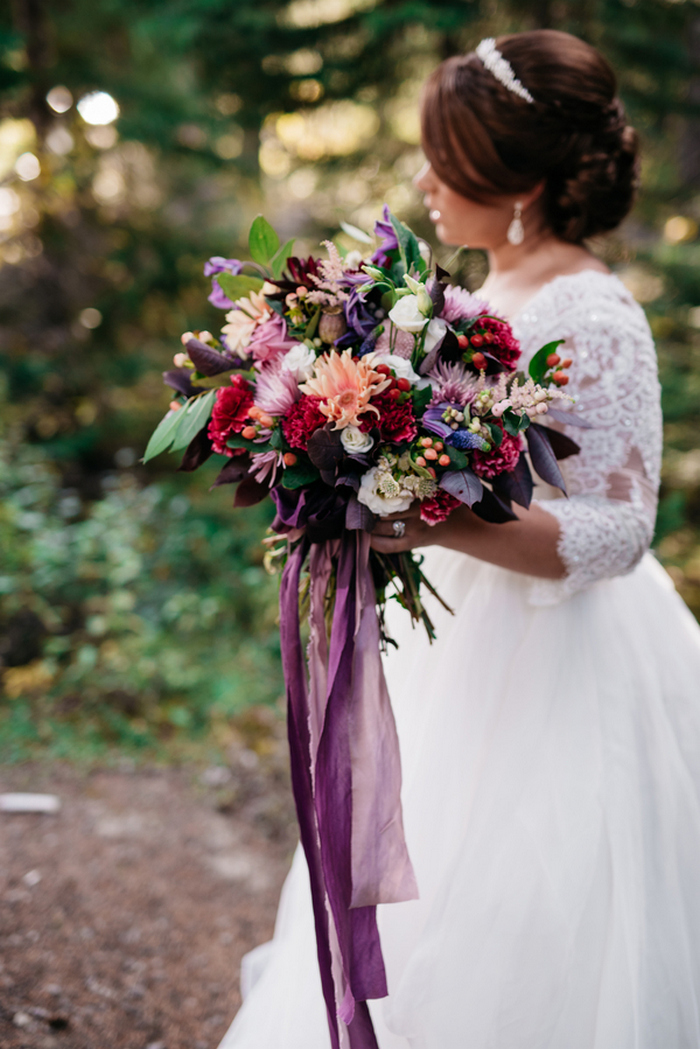 Was it difficult to pare down the guest list?
Our family and friends were very excited for us and the immediate family were thrilled to see us tie the knot and we did not experience any push back or negativity.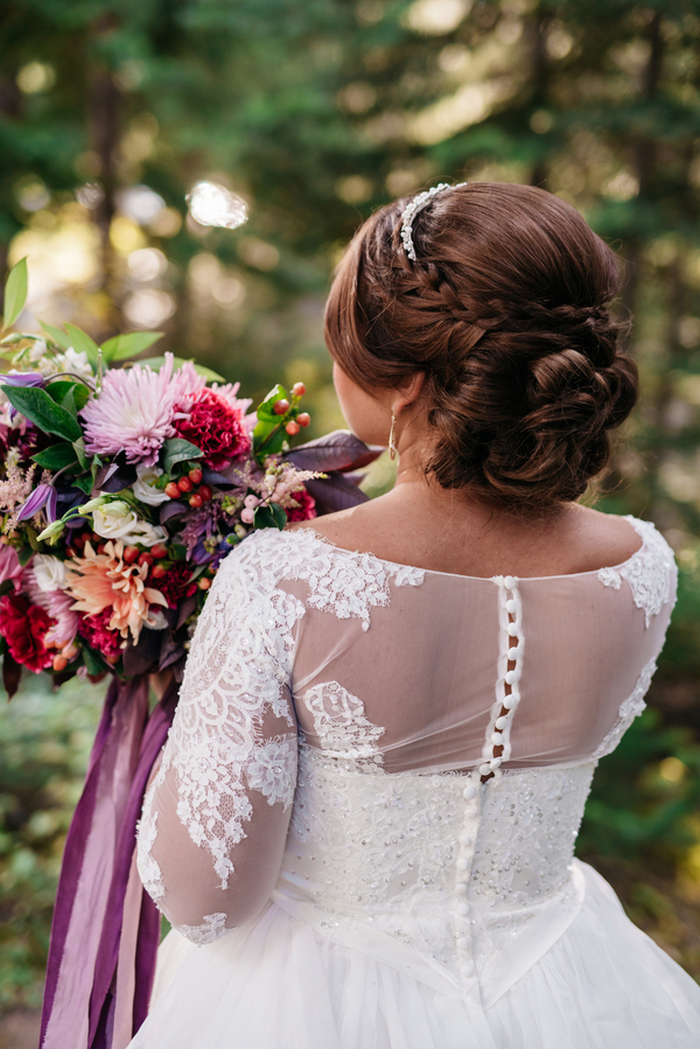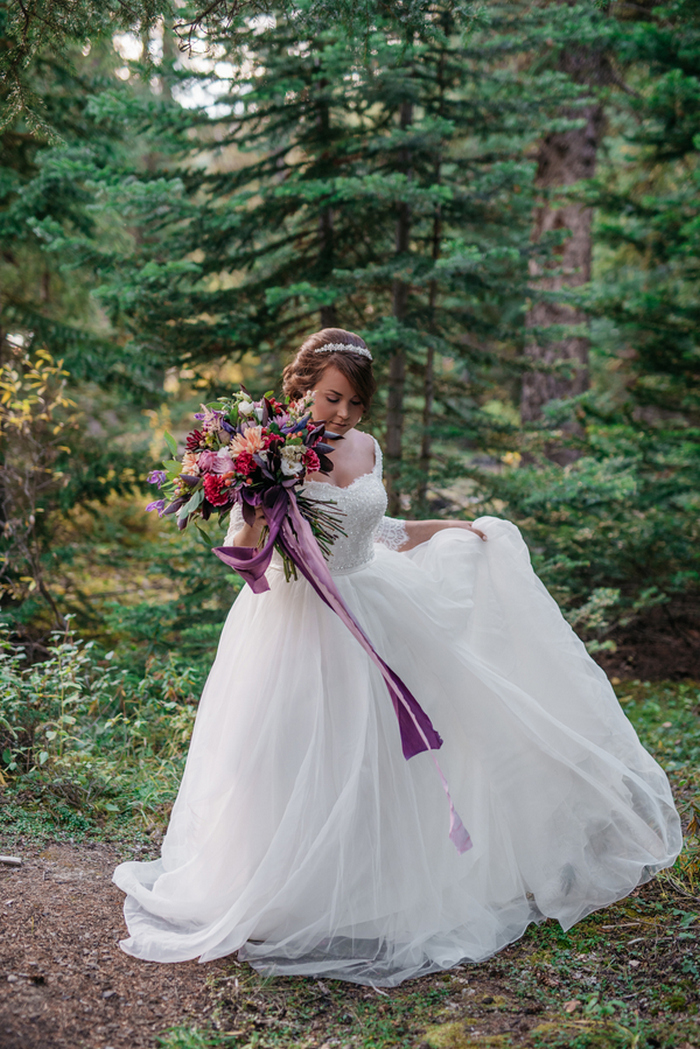 Did you have any 'issues' with the small guest list from friends and family? If so, how did you address them?
Over all everyone was very excited and happy for us. Myself being in the military and constantly moving for different assignments it was the most ideal thing for us to elope. We held an intimate reception for our family  upon returning from our wedding and were able to share the happy moment with them.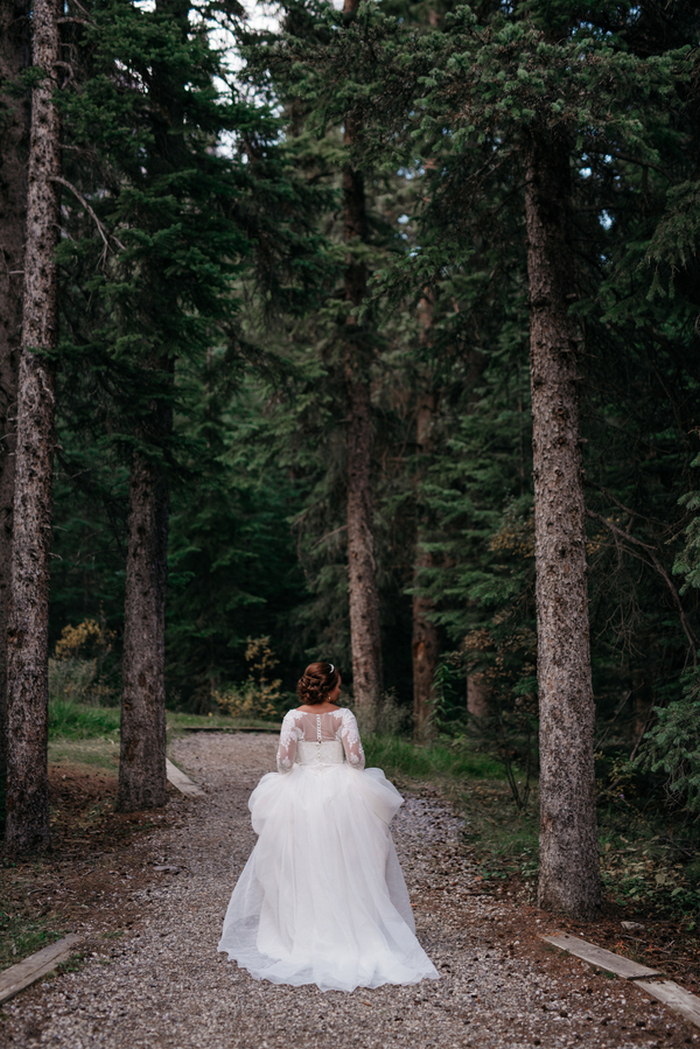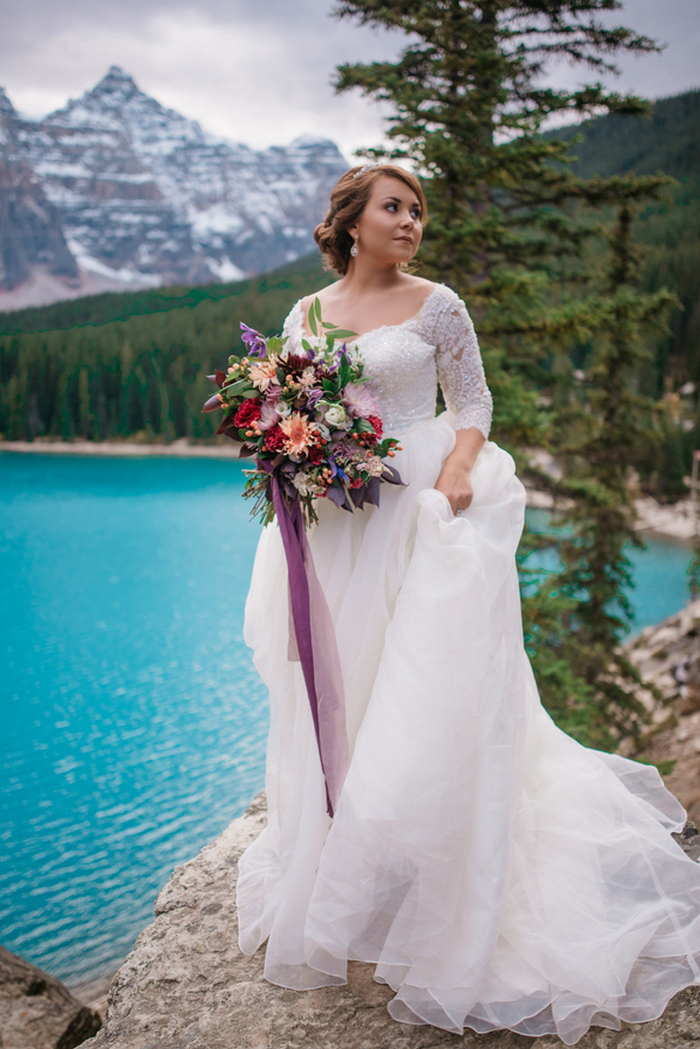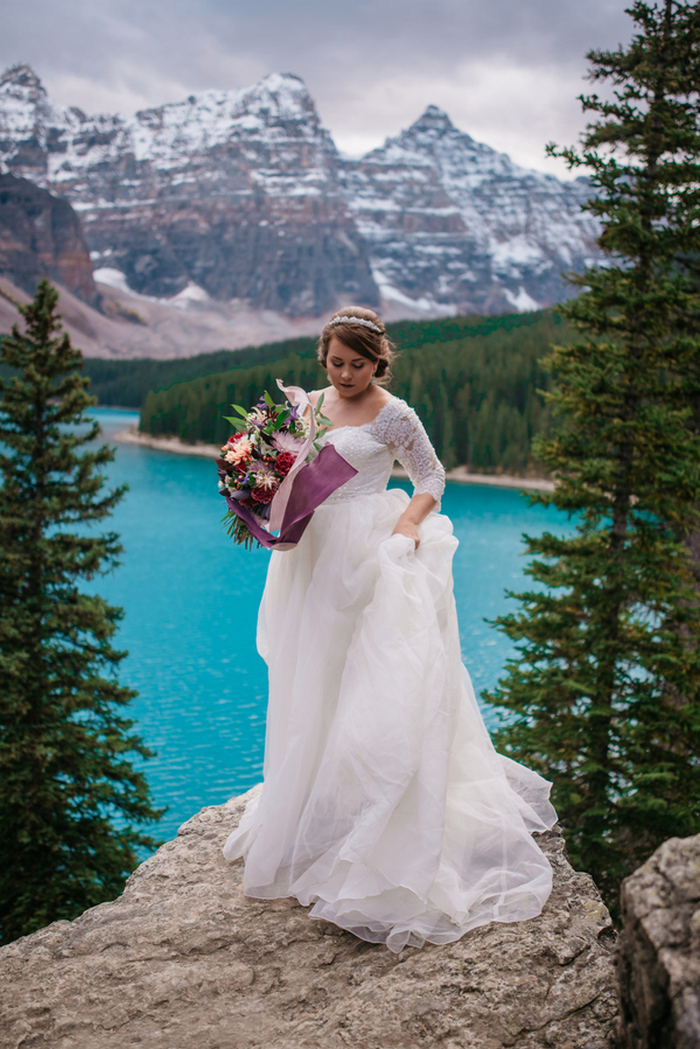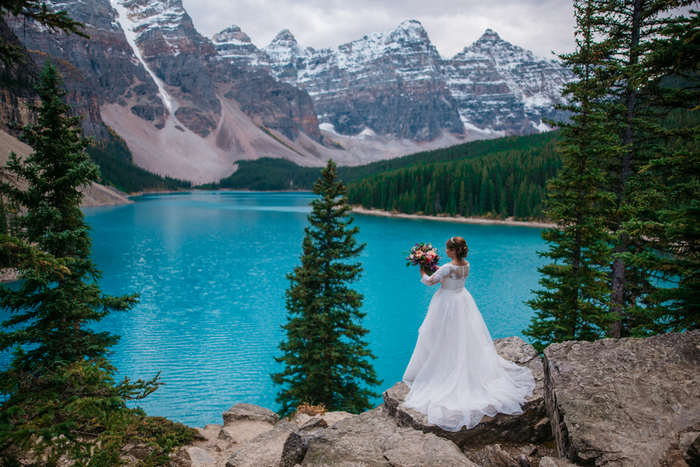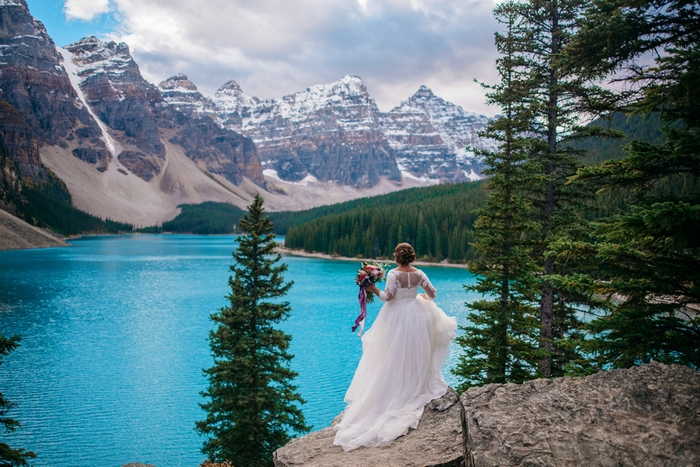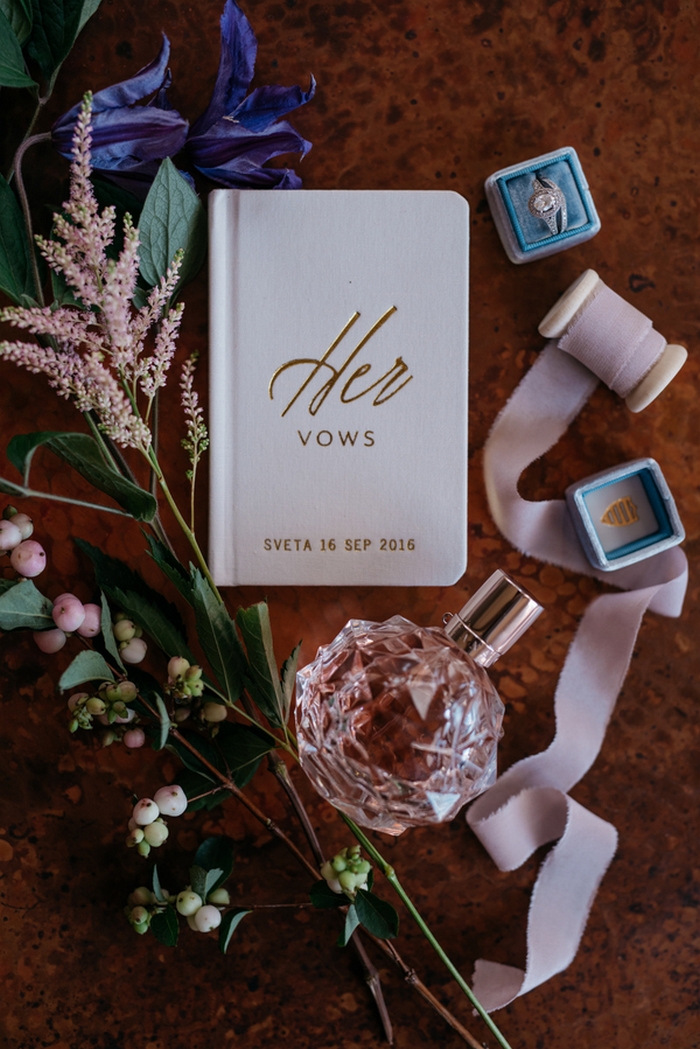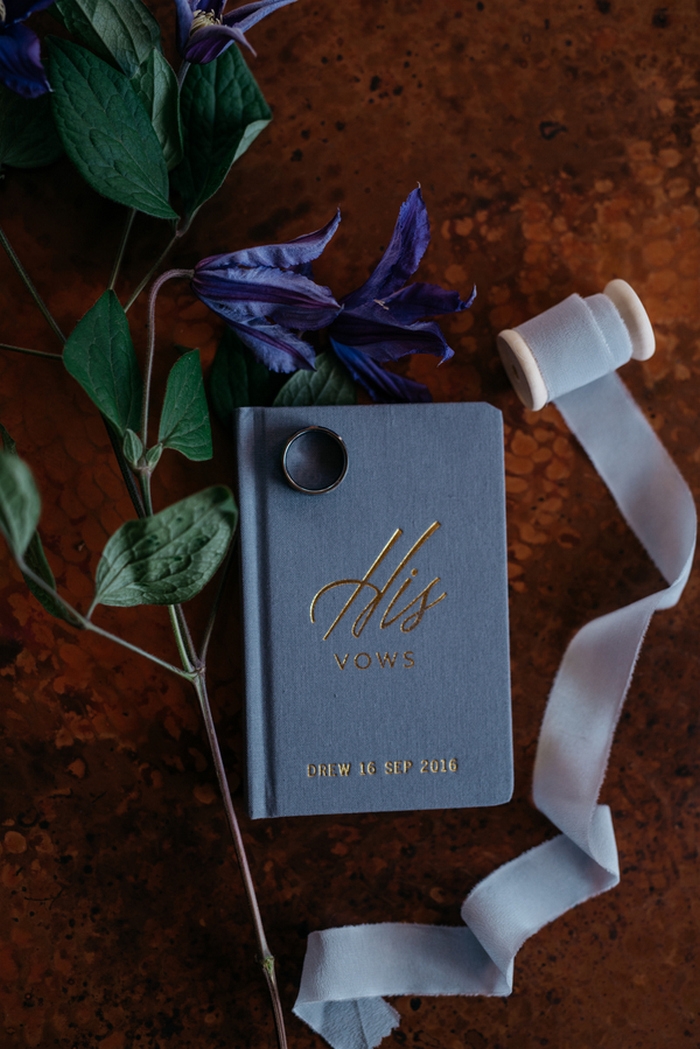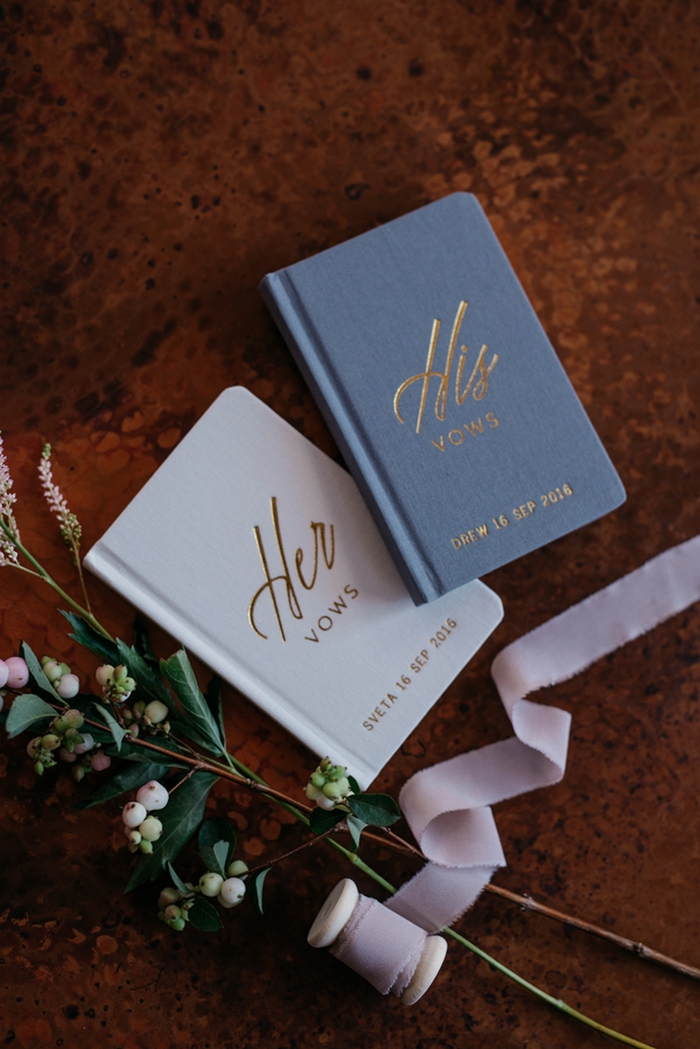 What were the highlights of the ceremony?
The majestic view of the glacier lake with its sparkling turquoise water was mesmerizing.  As we climbed to the top of the overlook where we chose to exchange our vows you could not help but be in awe of the painting like view. We choose to have our special day in the valley of the ten sisters, the mountains surrounding the glacier fed lake. I remember crying as Drew vowed to always protect me and cherish me. Happy tears streamed down my face as the wind gently swept them off my face. I felt the luckiest girl on earth. Peace overcame me and with a kiss we sealed our love for one another.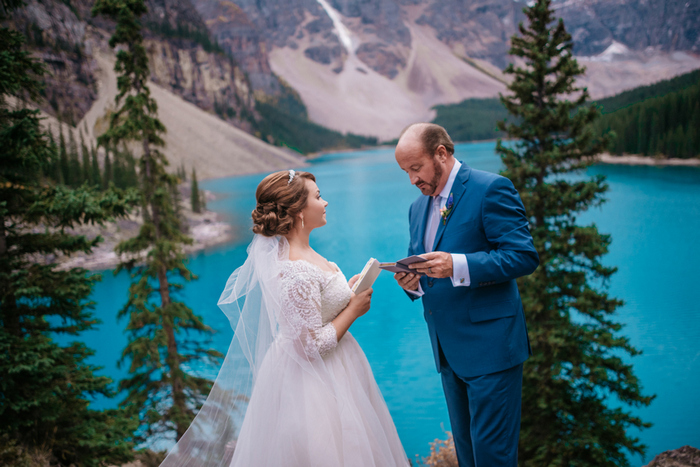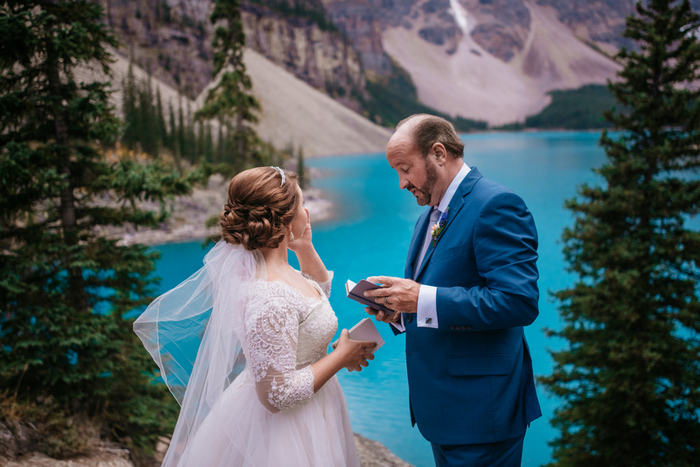 What were the highlights of the reception?
We had planned to celebrate with a bottle of wine and cheese tray on the shore of the lake, but due to time constraints and our dinner reservation we choose to forgo that. That evening after our wedding ceremony we enjoyed an intimate dinner under the candle light with our lovely photographer. It was special to bond with our photographer who has now become a dear friend of ours.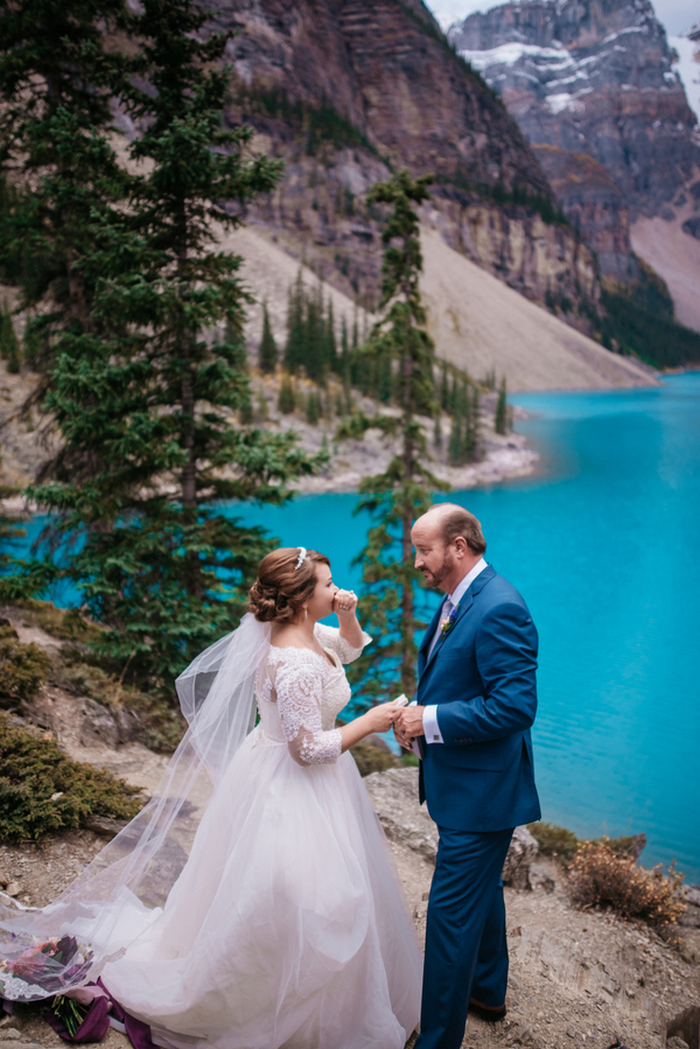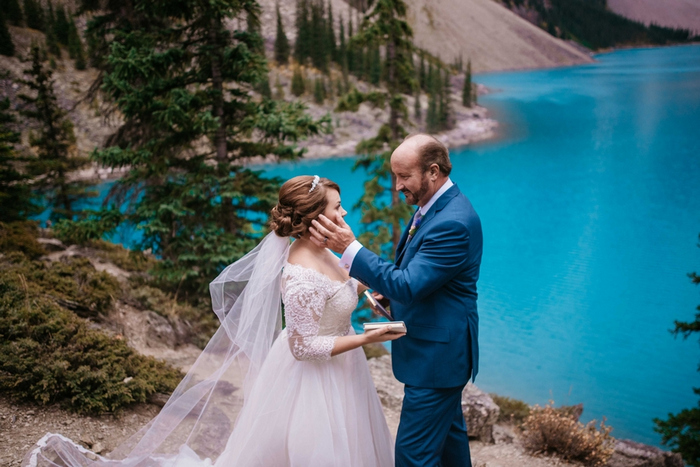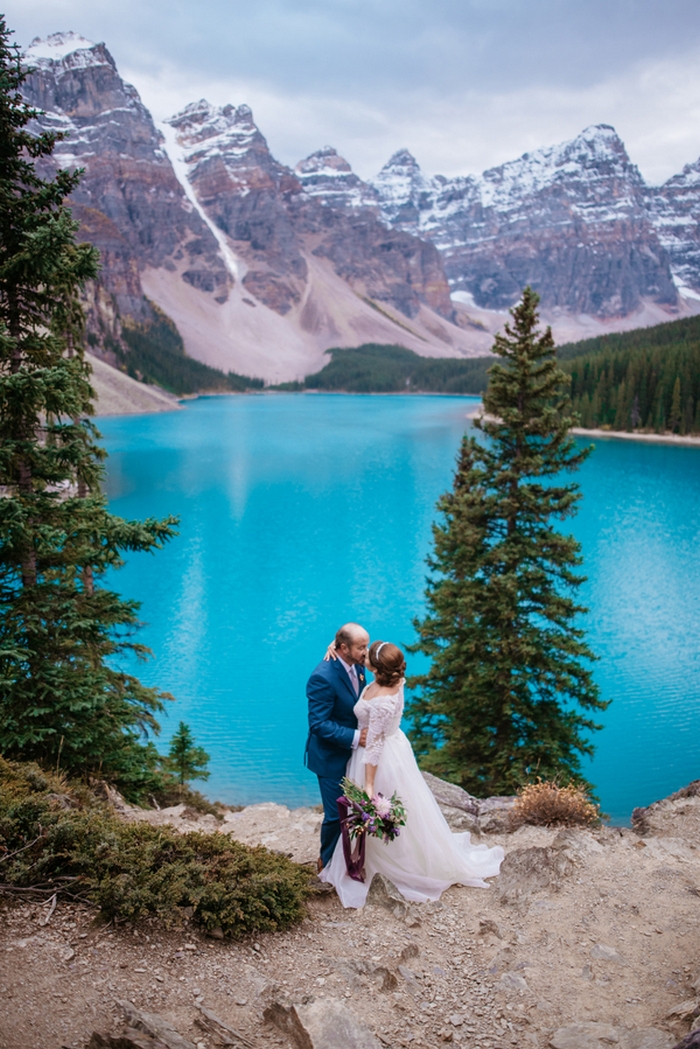 What was the best thing about having an intimate wedding?
For us having no pressure of entertaining the family or coordinating schedules with a large group was so stress relieving. Having the ability to spend a week to enjoying the mountain town of Canmore and travel throughout Banff National Park was beyond special. We created the best memories eating smoked salmon on the shores of the Athabasca River as we explored the Ice field Parkway one of the most scenic places on earth. We hiked the snow dusted trail to photograph Peyto Lake with its deep aqua blue water and snow caped peaks.  I don't think we would have had those moments had we not decided to have an intimate wedding.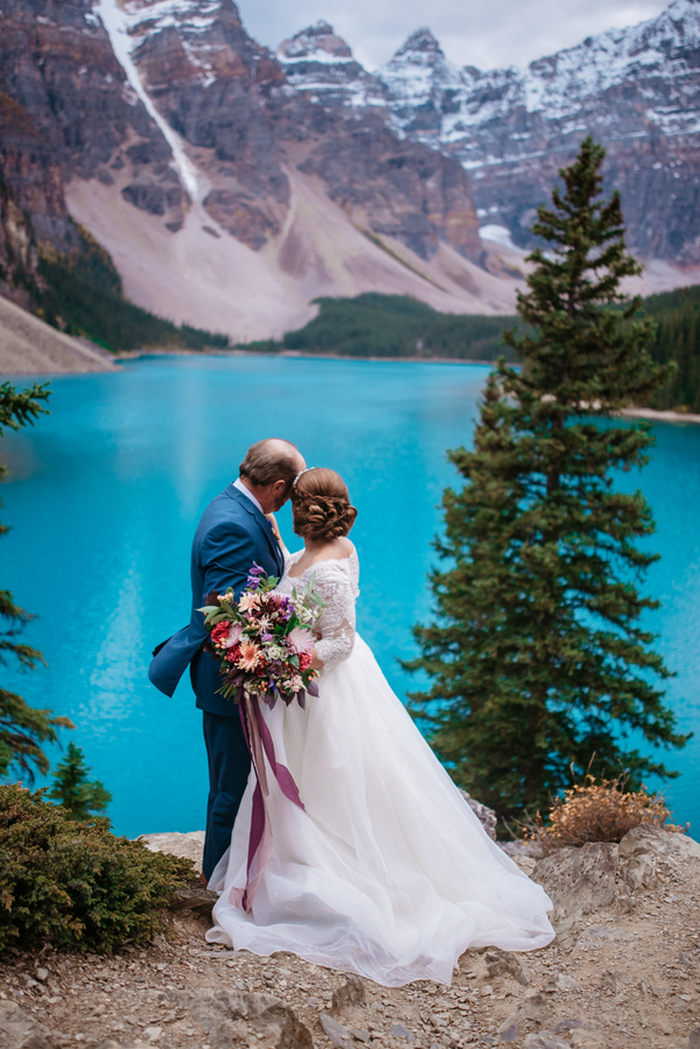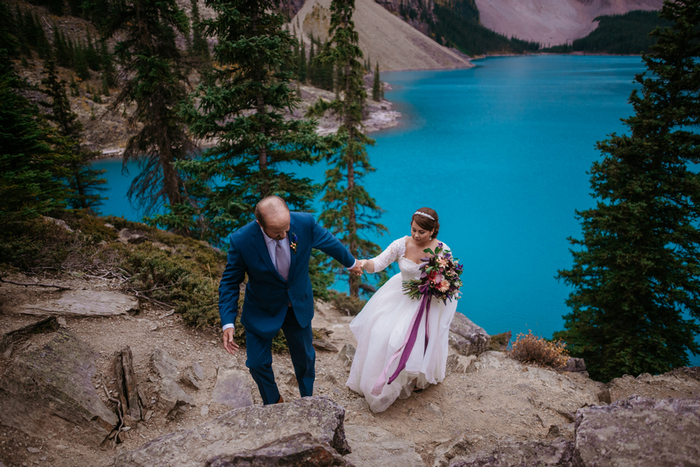 What advice do you have for couples who are considering an intimate wedding?
Do it! You deserve to be spoiled and create memories that will last a lifetime.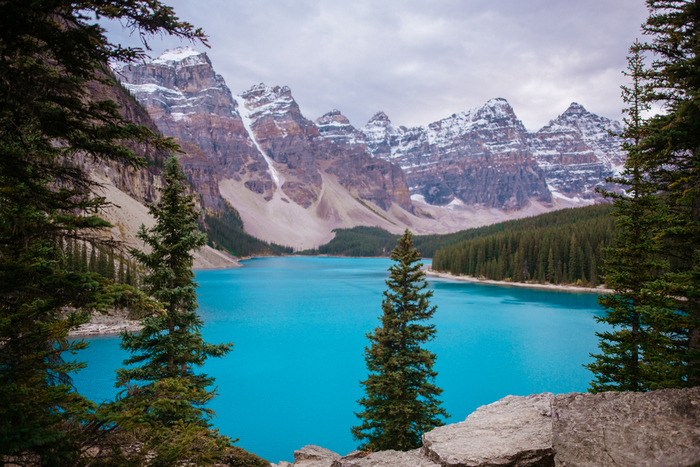 Vendors:
Photography: Arina B Photography
Dress: Oleg Cassini
Suit: Joseph Abboud
Shoes: Badgley Mischka
Hair/Makeup: Hair Company, Banff Canada
Flowers: Elements Floral Design Ltd.
Bouquet: Arina Borodina
Save
Save
Save
Save
Save
Save
Save
Save
Save