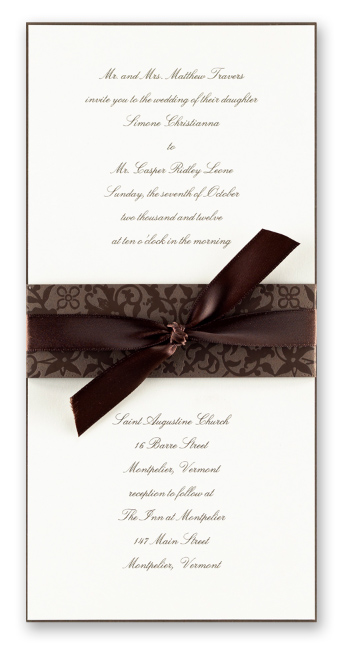 You've got the guest list figured out, now for the invitations. You want a clean, chic design that doesn't burn a hole in your wallet. You Google traditional wedding invitations and you are left with millions (literally!) of websites to investigate. Where does a girl begin?
With eInvite, that's where!
When it comes to invitations, eInvite has nearly 1,000 designs, hundreds of typestyles, ink colors, paper options and graphics, allowing you to completely customize your wedding invitations to your own tastes. And what's even better is that you can preview your customized invitation instantly. Once you submit your order, the exact replica is sent directly to the printer's presses within seconds, saving you time and mistakes!
Here are a few of my favorites from eInvite's line of traditional wedding invitations:
Elegant and simple.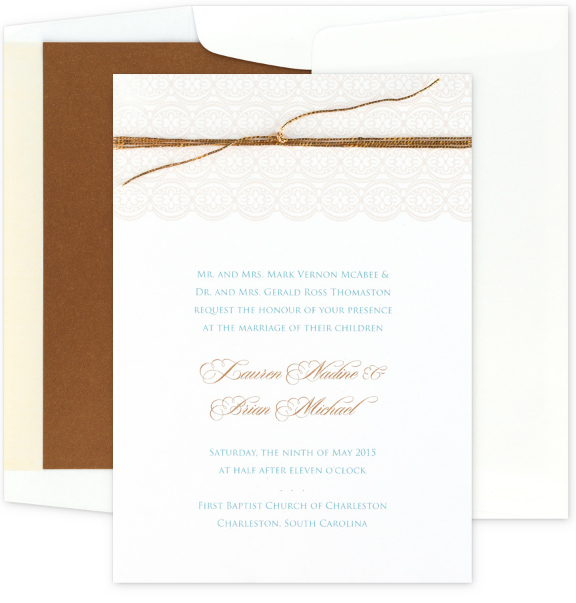 The ribbon is such a pretty adornment on this invitation.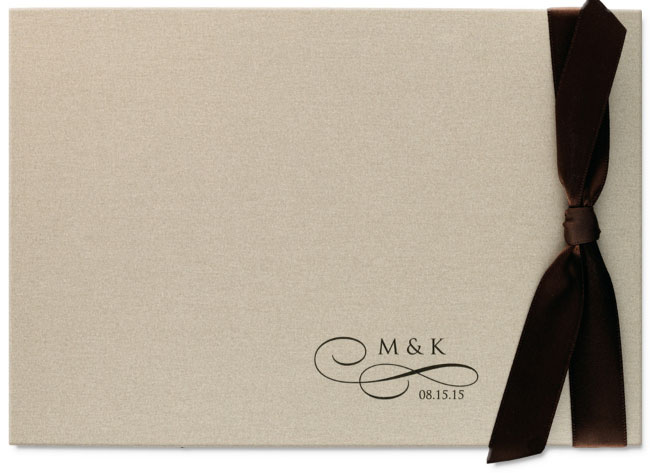 Another sleek and simple design.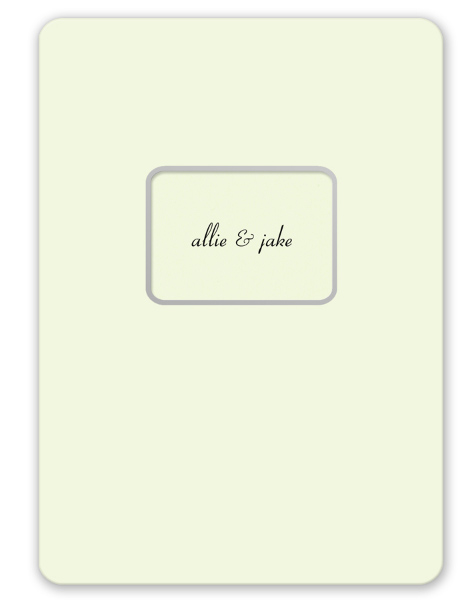 Want to see more designs? Head on over to eInvite.
Sponsored post.