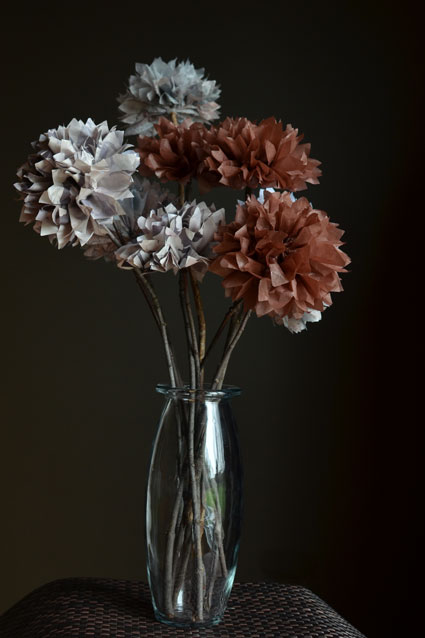 Tissue paper pom pom flowers are elegant, inexpensive and easy to make. What more could a bride want? They also go perfectly with hanging DIY pom poms.
Here is the tutorial for tissue paper pom pom flowers:
For each flower you will need:
– 4 sheets of 5″ x 10″ inch tissue paper in color of your choice
– wire
– branch that is 12 to 20 inches long
-glue gun
Cut 5? x 10? rectangles of tissue. Stack four sheets and make 1/2 inch folds. Follow instructions for DIY pom poms to make the flowers.
Use a glue gun to adhere the flowers onto sticks.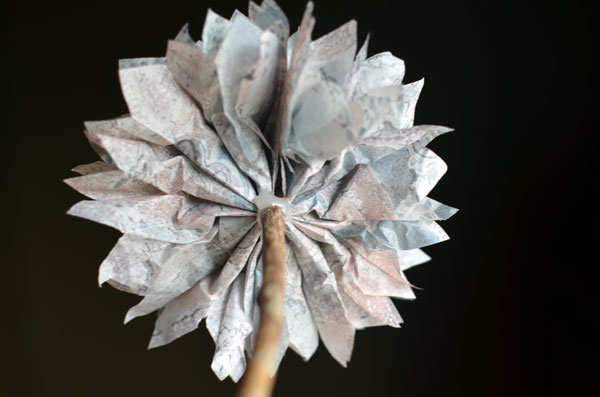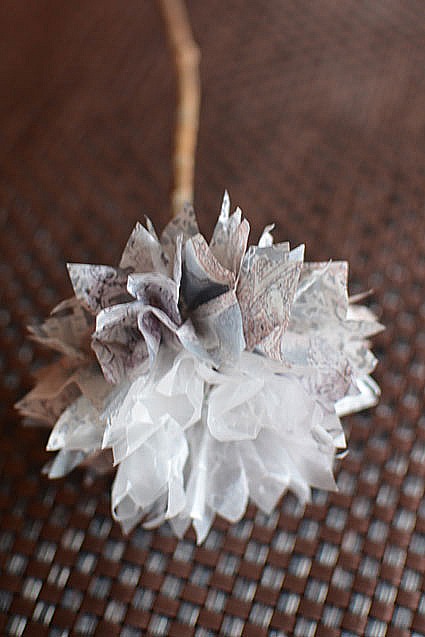 Place your tissue paper pom pom flowers in a vase. Second hand stores are a great source for vases. (That's where I got mine.)