<!-no-adsense-->Vintage-inspired jewelry is white-hot. Ornate styles featuring traditional precious metals and diamonds have never been more popular.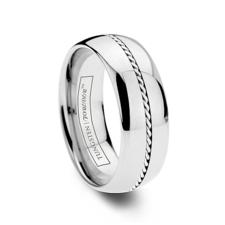 The downfall with true vintage jewelry is that the softness of precious metals like gold and silver just can't handle the modern bride and groom's day-to-day wear and tear. Tungsten carbide, on the other hand, gives you the same gorgeous look – with added durability. If you don't want to give up on precious metals or gems for your wedding rings – you can have the best of both words with tungsten wedding bands containing precious metal inlays and tungsten wedding bands with diamonds.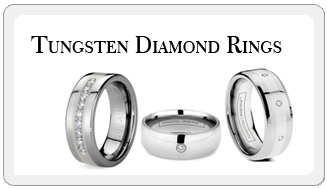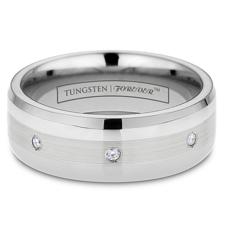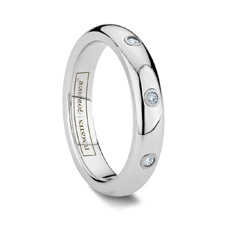 Combining the elegance of diamonds and traditional metals like platinum, gold, silver and even palladium with the unique durability and scratch resistance of tungsten, Tungsten World strikes the ultimate balance between traditional styling and durable functionality needed for an everyday wedding band.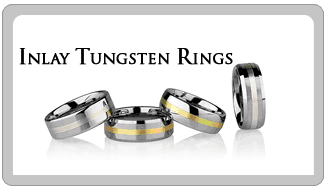 Hand finished in the USA, you'll find a variety of inlay and diamond styles perfect for any man's or women's tungsten wedding band. Using high quality 925 Sterling Silver, 18k Gold and 950 Platinum, along with brilliant cut diamonds, Tungsten World's rings have guaranteed quality that's long lasting to boot.
To see even more of their wide variety of styles, visit TungstenWorld.com.
Sponsored Post.