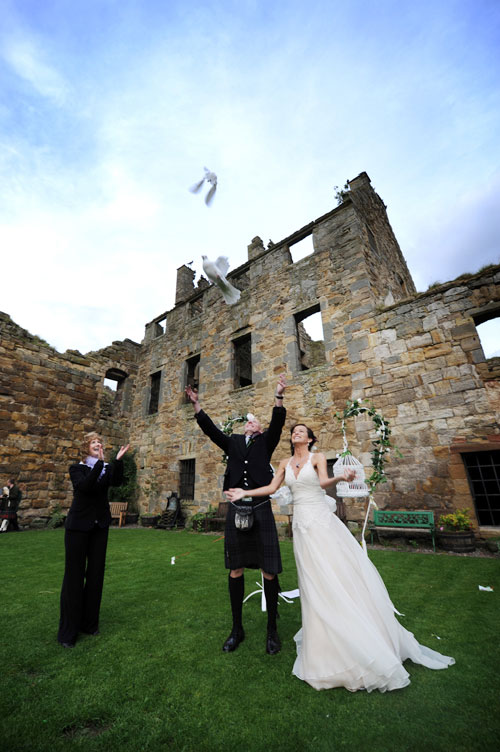 Love the idea of a castle wedding? You'll love this week's blog posts!
Tomorrow we're going to let you know about a fantastic castle wedding venue located in the southern U.S.
If a castle wedding in Scotland is more your style, make sure you check out Tuesday's blog post by writer Jennifer Cox. Jenn is going to tell you all about the rules and regs for having a destination wedding in Scotland.
And you won't want to miss Wednesday and Thursday's posts; we'll be highlighting two fantastic real destination weddings in Scotland by Scottish wedding photographer Margaret McAtier.
Photo: Sneak peek of Reisha and Scott's destination wedding in Scotland shot by Margaret McAtier.