Velvet is one of the hottest wedding trends right now, and we're so here for it. Want to add a touch of luxury to your wedding reception? Velvet. Want to add a festive touch to your winter wedding? Velvet. Want your groom to look even more dapper? Velvet. You get it… This fabric isn't just gorgeous; it's super versatile!
Not sure where to begin? Here are eight of our fave uses of velvet in wedding fashion. Looking to use this beautiful fabric in your wedding decor? Check out this post.
For the bride:
Velvet ribbon is a must-have for your wedding. This beige ribbon from WarmAndWildTextiles can be easily incorporated into your wedding bouquet, or even your bridal hairstyle, as pictured.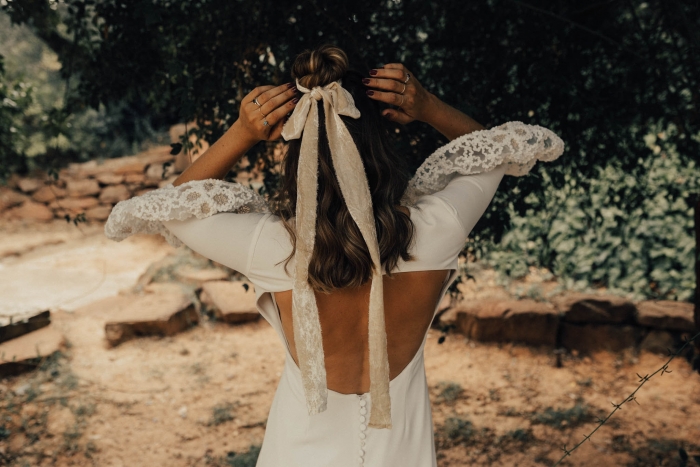 Dorothy's ruby slippers have got nothing on these velvet pumps from OnceuponashoeShop.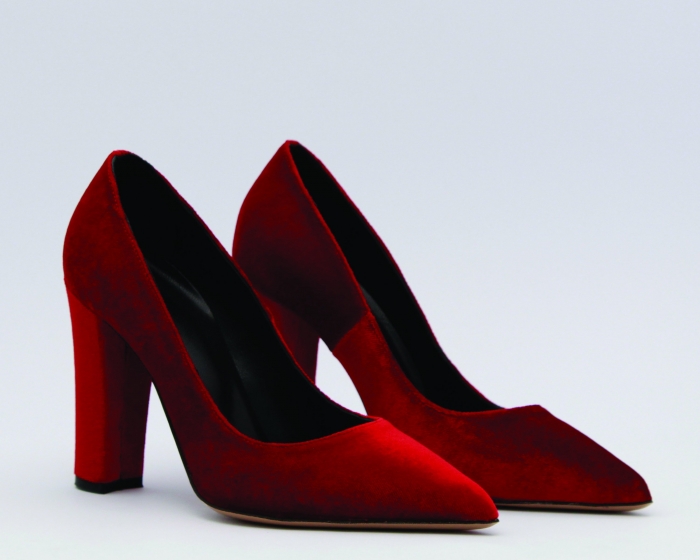 For a more traditional look, opt for these blush velvet and lace wedding shoes from walkinonair.
Use this breathtaking silver velvet ribbon from EmmaLinh to make a DIY bridal sash.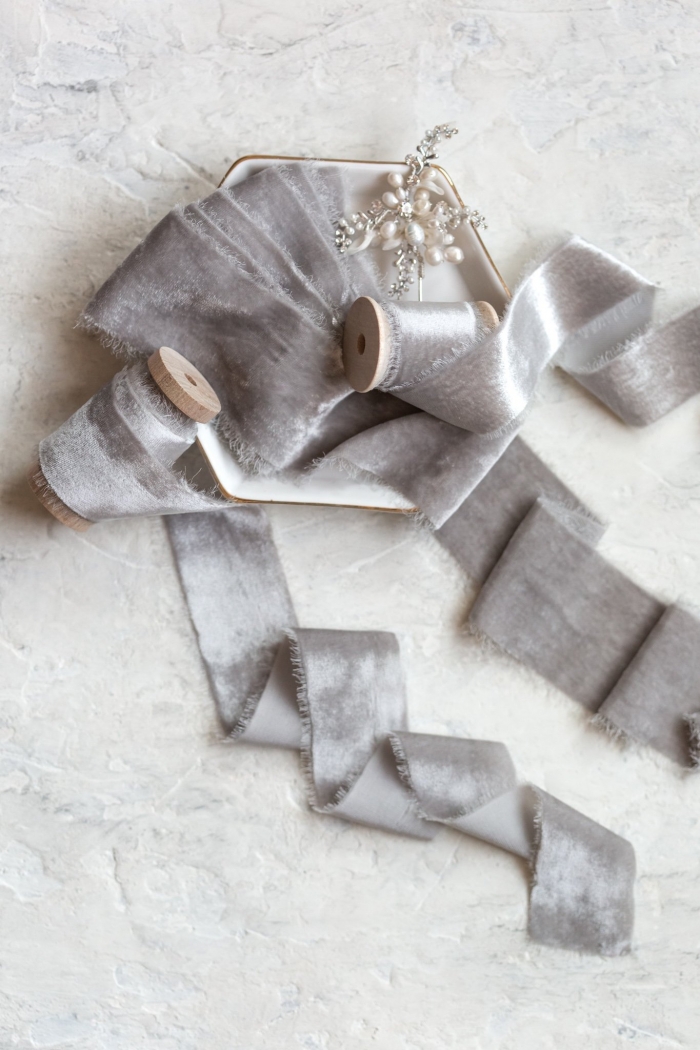 Honor a timeless wedding tradition with this elegant velvet wedding garter from GryphonsAcquisitions.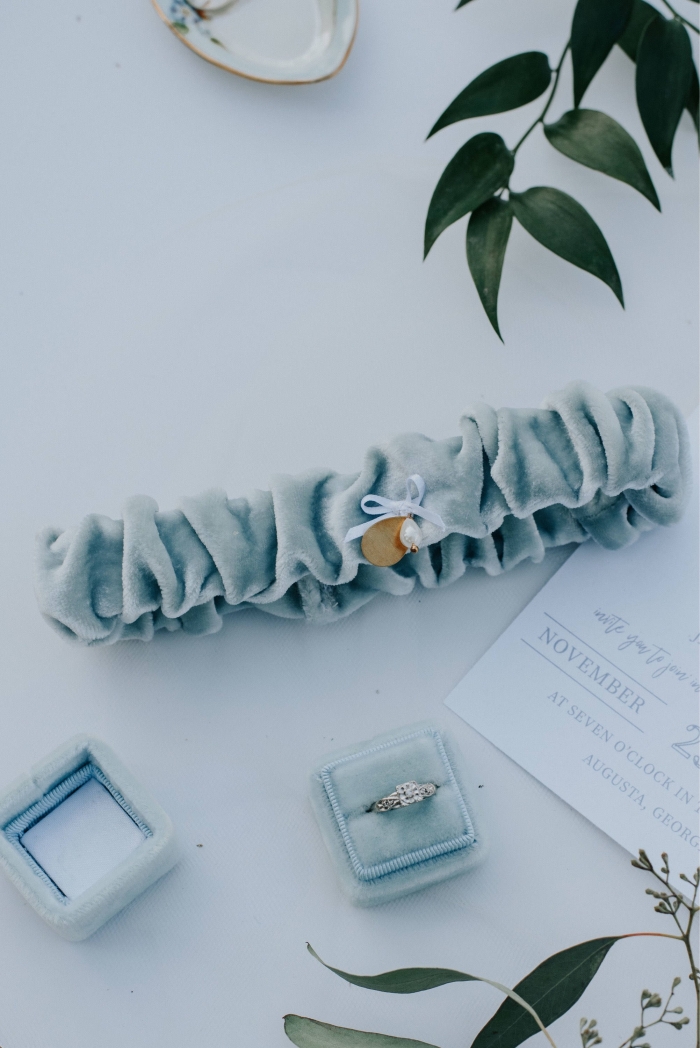 This dainty velvet hat from GryphonsAcquisitions is a one-of-a-kind vintage piece, and a must-have for your vintage-inspired bridal look. Get it before it's gone!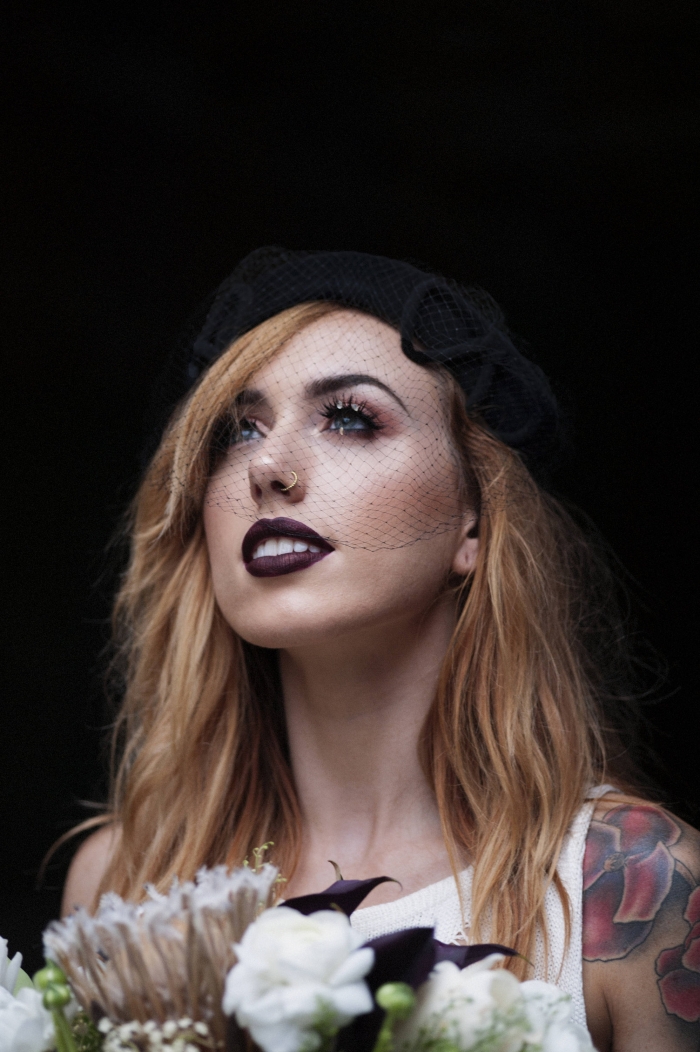 For the groom:
This velvet jacket from Hackett London is a chic, bold and dapper choice for the groom.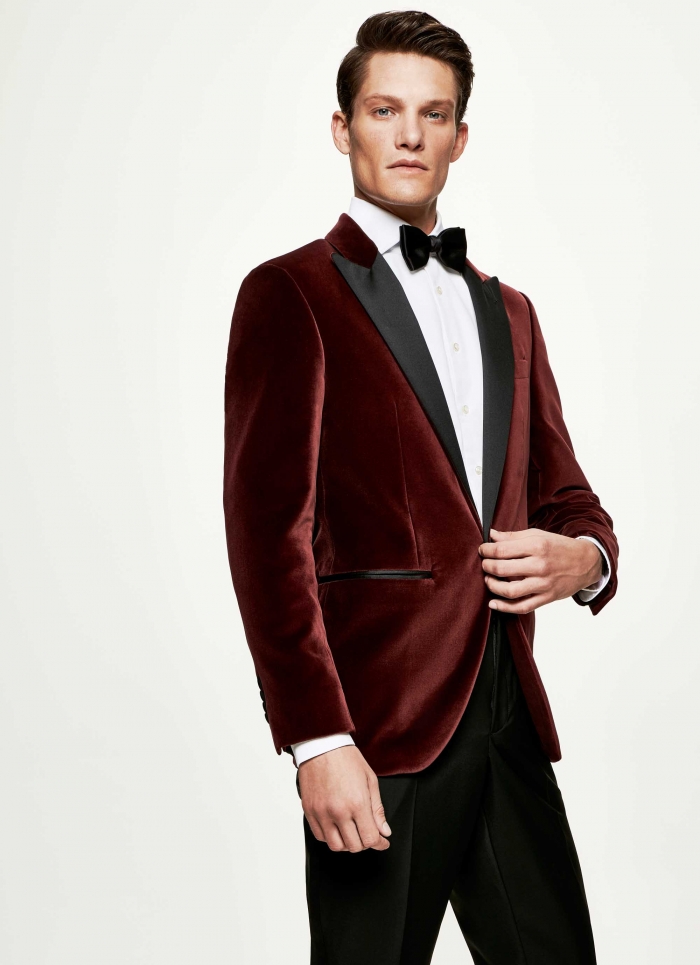 Velvet isn't just for winter weddings! These blush velvet bow ties from VIVIDClothingToronto are perfect for a spring or summer wedding.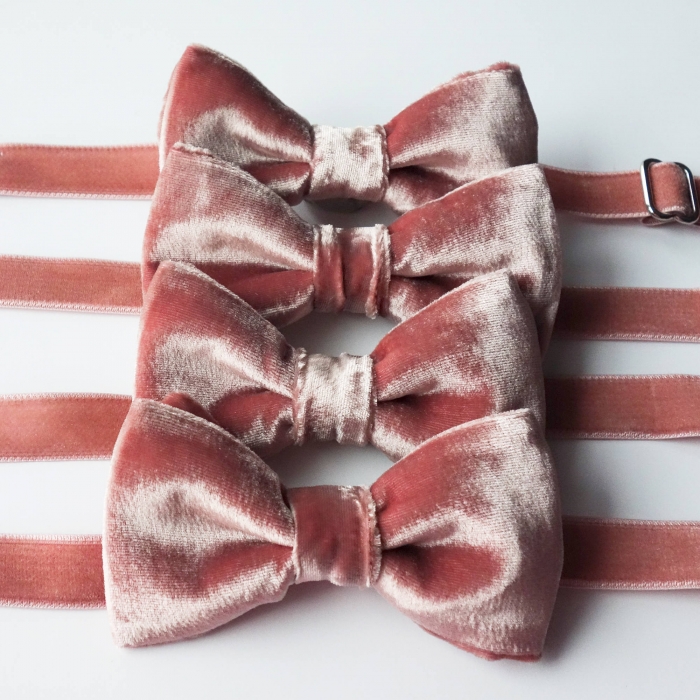 *This post contains affiliate links.