Stop right there, Harry Potter fans! If your wedding day does not yet include at least a few Harry Potter-inspired details, it's time to do some shopping.
Harry Potter ring holders, magical bridal attire and enchanting favors? Check, check and check. Now on to decor- in addition to whimsical table settings and dazzling twinkle lights, Harry Potter-inspired wedding signs are a must.
From bar signs featuring Fred and George-worthy puns to Daily Prophet-inspired welcome signs, these Harry Potter wedding signage ideas are sure to leave you spellbound.
At under $20, this Daily Prophet wedding welcome sign from SilkStationery is an absolute steal!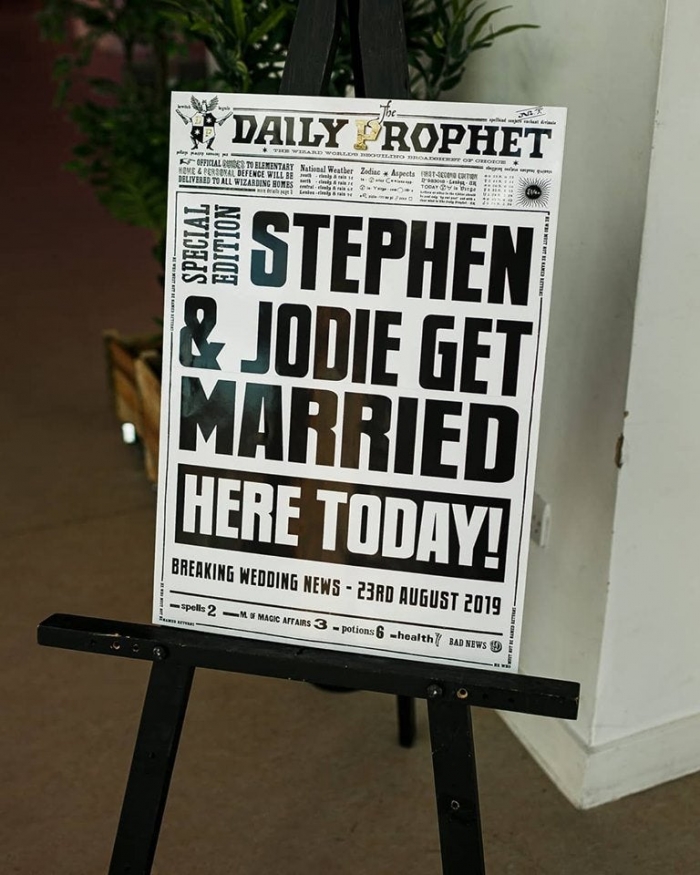 150 points to whoever displays this Quidditch-inspired wedding sign from SimplySereneStudios at their reception.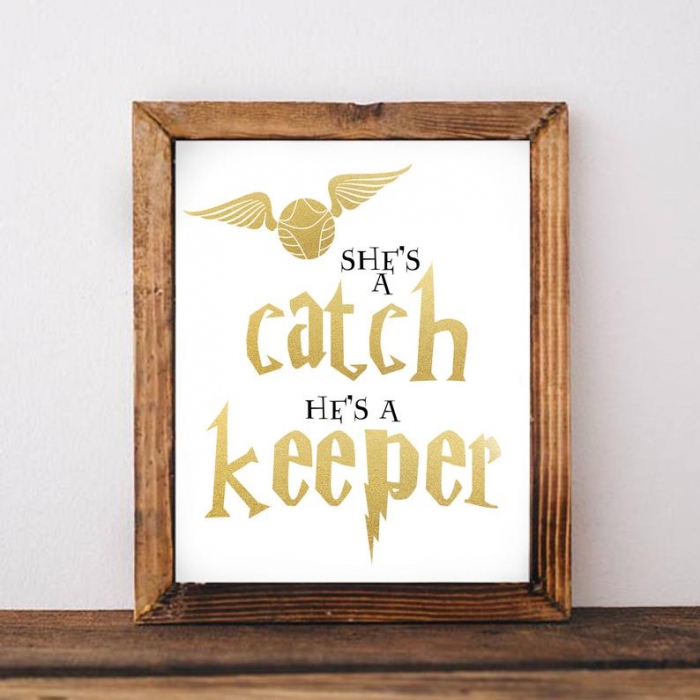 This elegant wedding sign from WoodlandCustomDesign can be displayed in your home after your wedding day, making it well worth the splurge. Harry Potter home decor FTW!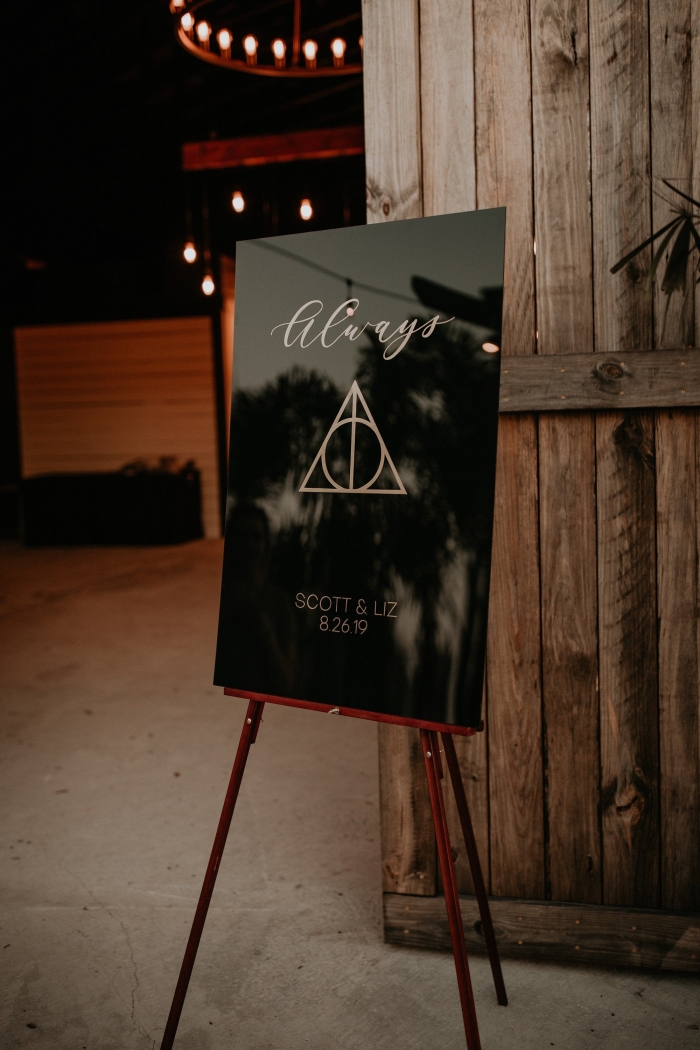 Bring on the Harry Potter puns! This sorting hat gift table sign from PrintznThingz is sure to make event the muggles at your wedding smile.
Serving butterbeer and pumpkin juice at your wedding reception (if not, you should be!)? This Harry Potter bar sign from CreateITPrints is a must-have!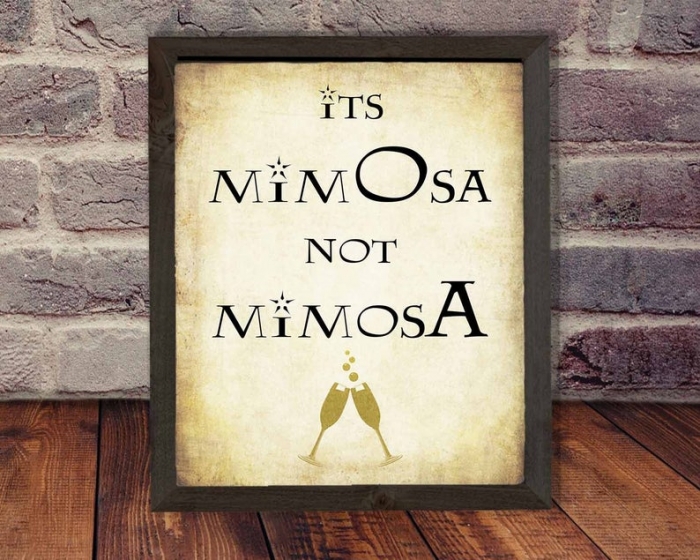 Remind your friends and family of your everlasting love of Harry Potter one another with these chair decorations by PSWeddingsandEvents.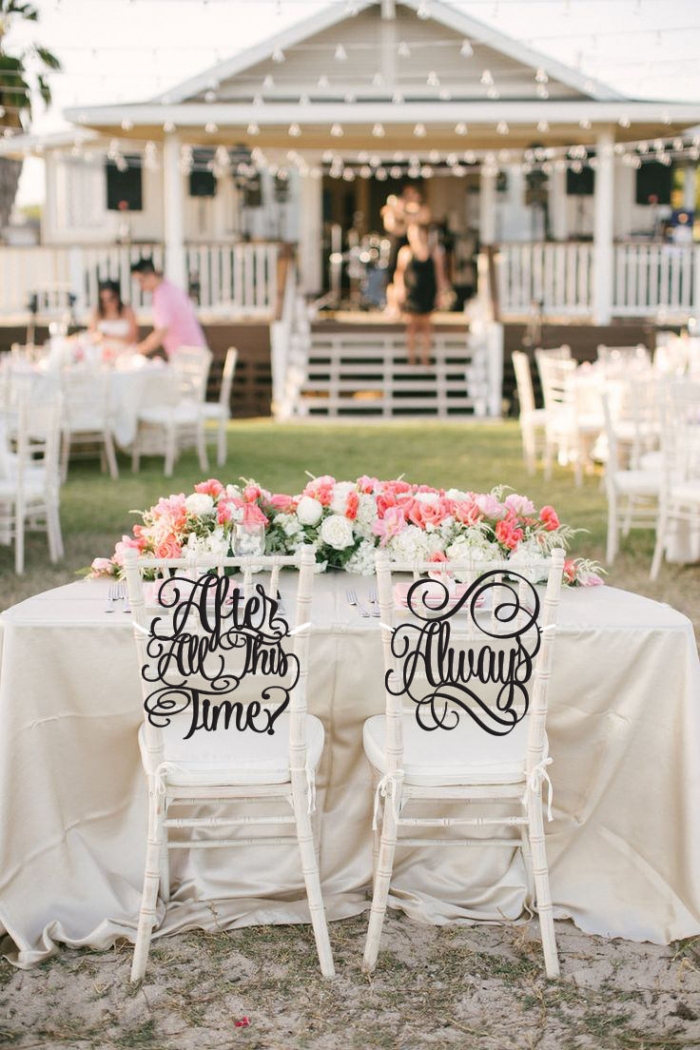 *This post contains affiliate links.