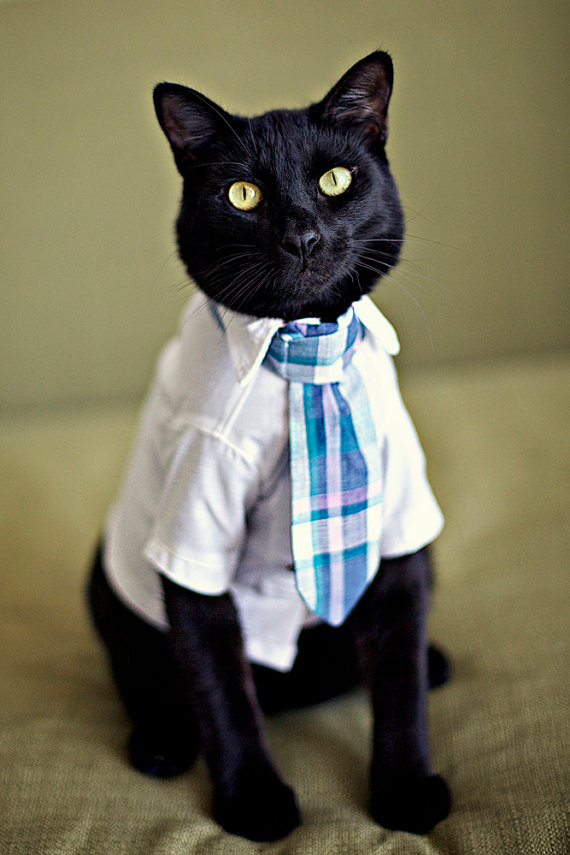 Inviting your pets to take on a role in your wedding? Maybe they'll just be guests. Will you dress 'em up or leave them au naturel?
To be honest, I'd probably be missing an eye if I tried to dress up either one of my cats. I'd likely incur only a few minor gashes if I attempted a simple bow tie – like this one from a recent real wedding that I featured. Doesn't he look dapper?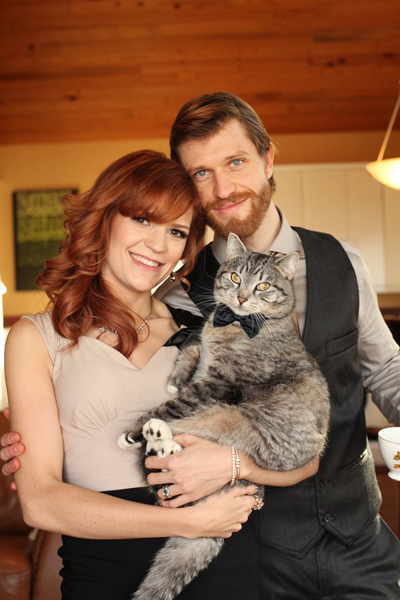 Glasses add a sophisticated touch.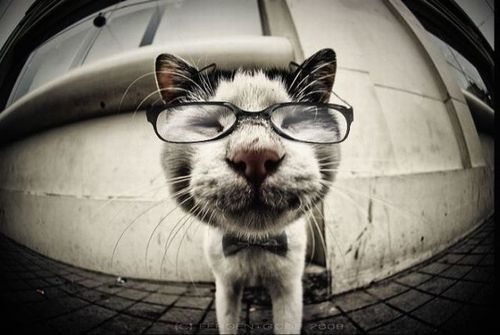 As we all know, dogs are generally much more compliant than cats, so gloves, long sleeves and protective eye wear aren't usually required to dress them up. But if your dog has a mean streak, don't try this at home. Doesn't he look stylin' in his shirt and tie?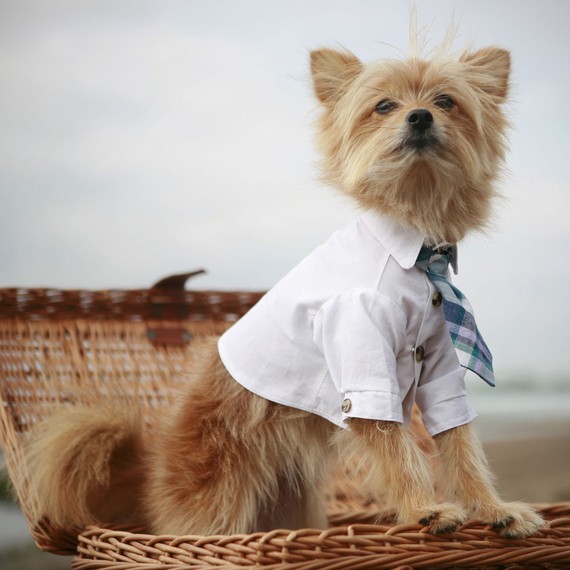 Who doesn't love a pug in a big red bow tie? Come to think of it – who doesn't love a pug?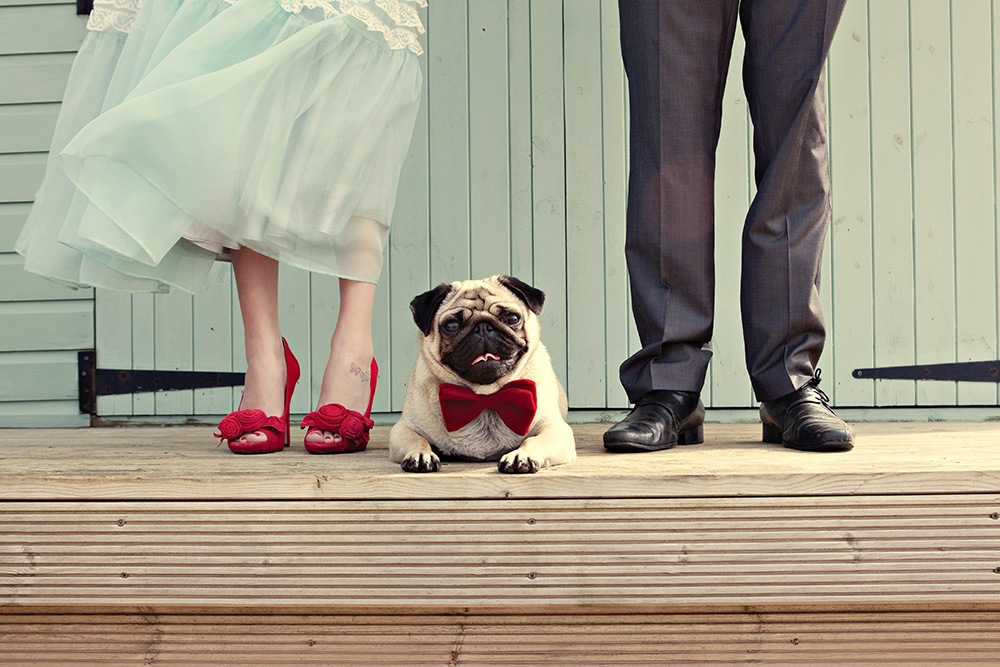 And for the ladies? What about this pastel dress for a summer soiree? Love those pleats!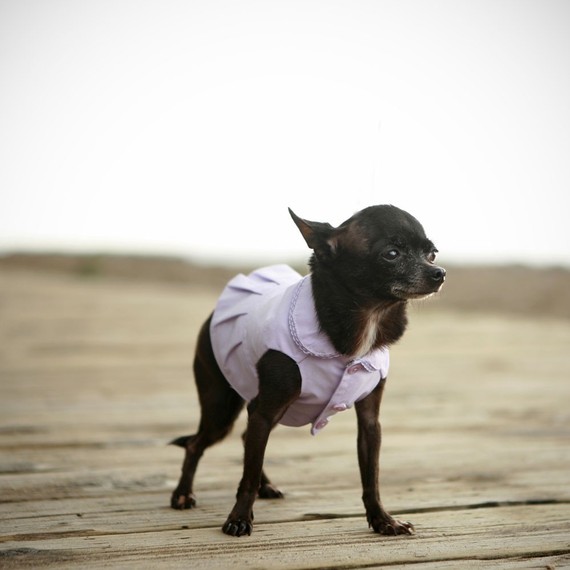 Just in case it rains, there's always a trench coat.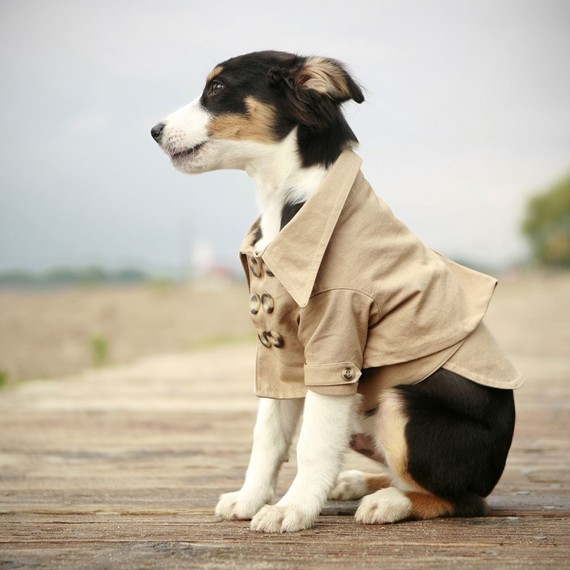 Photo One: Rover Dog; Photo Two: Intimate Weddings; Photo Three: Tumblr;  Photo Four: Rover Dog; Photo Five: Swoon; Photo Six: Rover Dog; Photo Seven:Rover Dog