Nothing says romance like lace- aside from engagement rings, red roses, boxes of chocolates… anyway, you get the idea. Whether you're bridal style is vintage, modern or bohemian, there's sure to be a lace wedding dress that's perfect for your bridal look.
We've searched through Etsy's best wedding dress designers' collections and found 10 of the most gorgeous lace wedding dresses that you will ever see. Who knows… you may just find the dress on this list.
This light, airy tulle and lace wedding dress from AmeliaWeddingDesigns would be perfect for a beach wedding.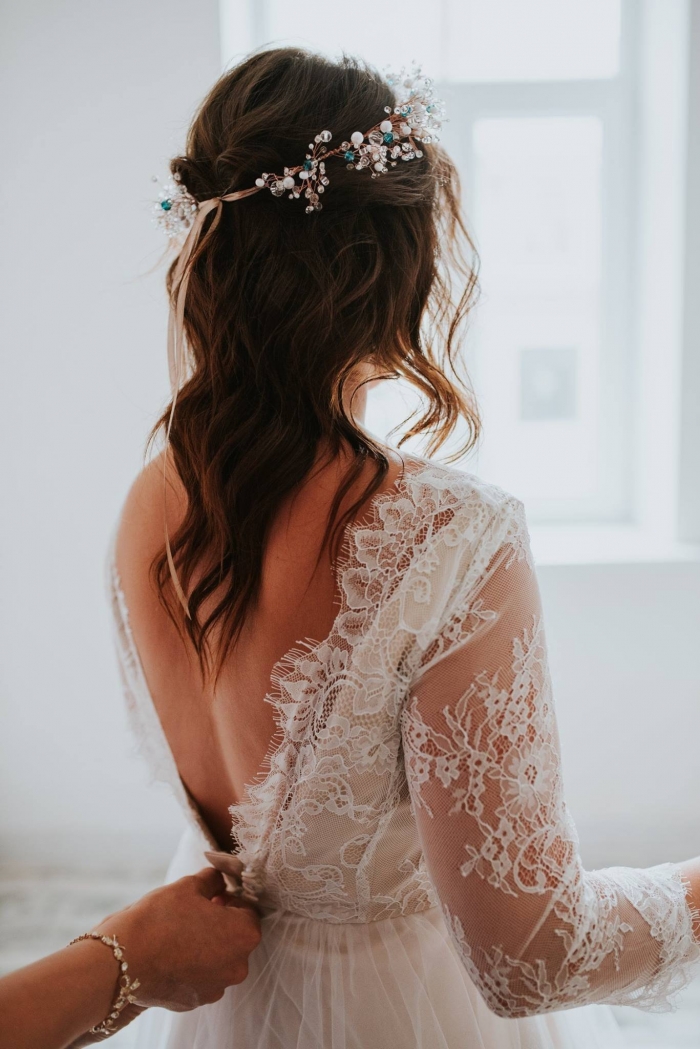 Channel your inner Anne Shirley in this beautiful vintage-inspired number from DaciGowns.
For a truly ethereal look, pair this stunning lace wedding dress from DaciGowns with delicate a loose, wavy hairstyle adorned with flowers.
Sexy, dramatic and breathtakingly beautiful, this lace wedding dress from WeAreReclamation will make jaws drop!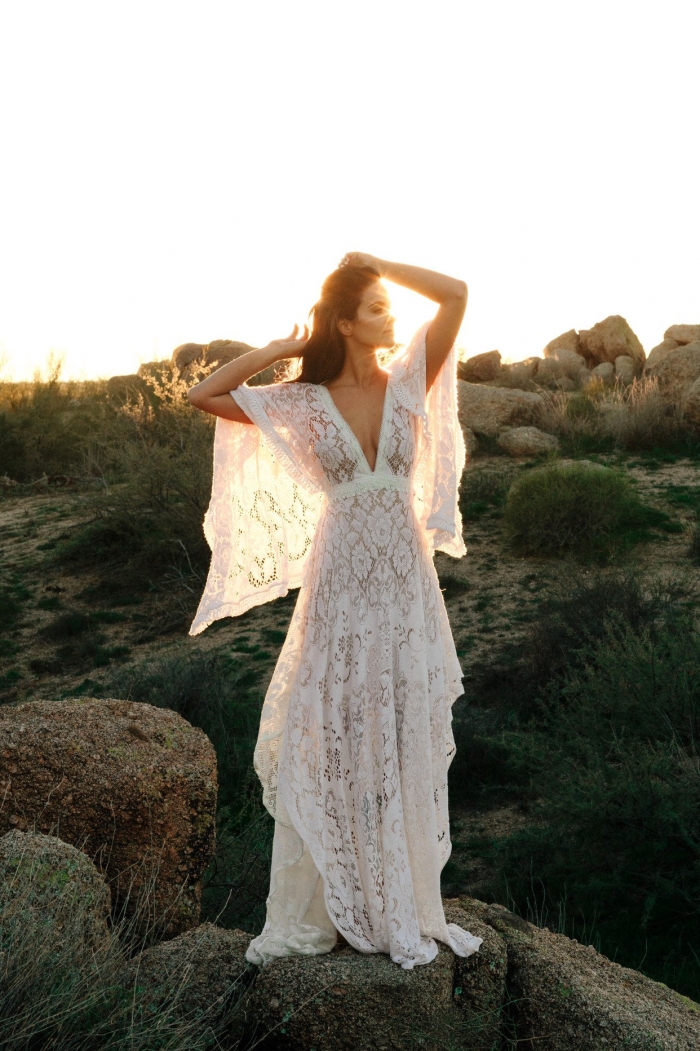 The appropriately named Sunset Dreams dress from WeAreReclamation will give you that effortless bohemian glow when paired with a beautiful bridal headpiece and, of course, the hot desert sun!
Photo by Whitney Coogan Photography
Handmade with reclaimed vintage lace, this one-of-a-kind dress from WeAreReclamation is a boho bride's dream come true!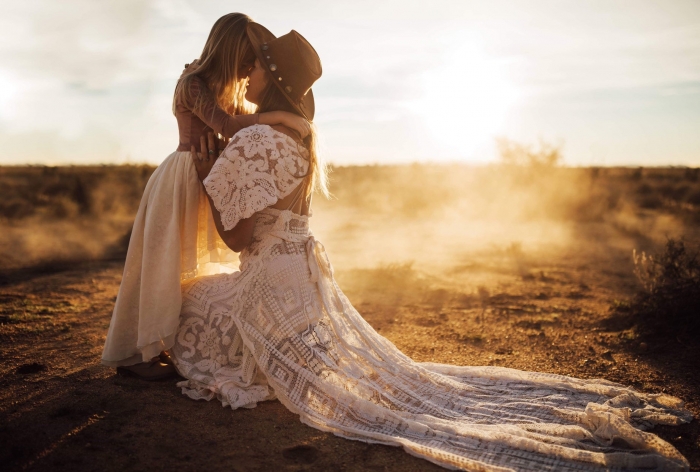 Hesitant about ordering a wedding dress online? This backless beauty from DreamersandLovers is made to order, ensuring a perfect fit.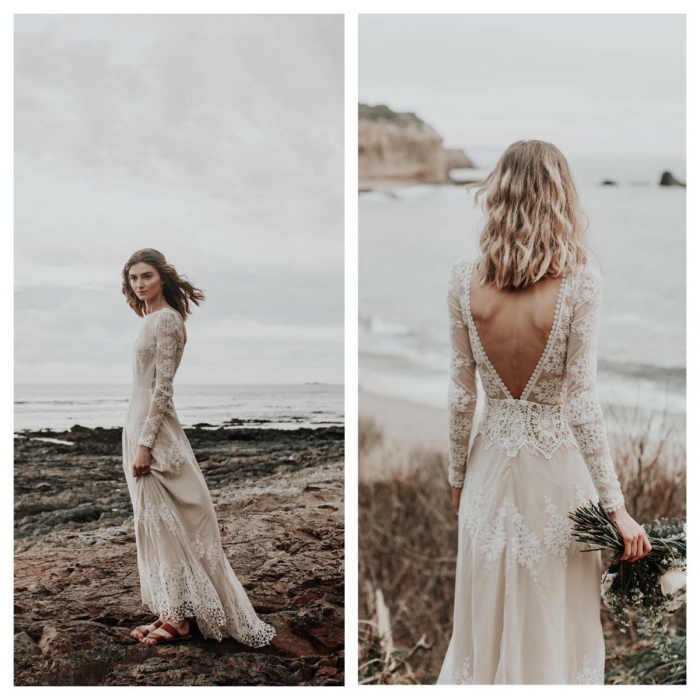 Planning an adventurous nature elopement? You need this lace wedding dress from WeAreReclamation.
Photo by Missie Lafrenz Photography
Retro flower power style gets a modern revamp with this two-piece wedding dress from DameandMaiden.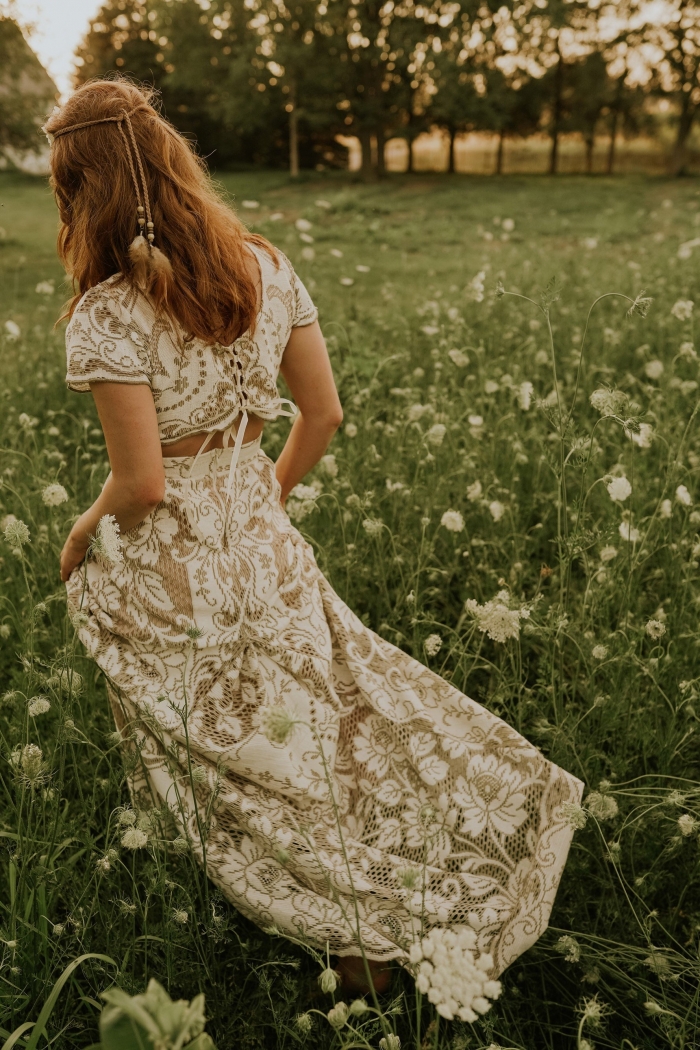 Featuring a satin bodice, structured corset and golden lace, this luxury princess wedding gown from KurajeWeddingDresses is a show-stopper!
*This post contains Etsy affiliate links.