A little rain didn't dampen the spirits of Liza and Ryan, who chose the rugged BC coastline as the backdrop of their intimate wedding. The couple said their heartfelt 'I do's surrounded by 16 of their nearest and dearest. Here's what Heather Stone from Tulle & Tweed Photography had to say about the wedding:
Liza and Ryan met on good old Tinder while Liza was attending Veterinary school in Saskatchewan. They went for a drink and hit it off immediately. After living in a few cities, they have since settled in Sooke, BC and they couldn't be happier. Liza has even turned Ryan into a sea-life loving west-coast aficionado. Ryan popped the question in East Sooke Park while they were enjoying a wine and cheese adventure with their cocker spaniel (who happily took part in their wedding day as well!).
It was just natural that their wedding day take place on the beautiful Pacific Ocean close to home. Their intimate wedding took place with 16 of their family members at Craidelonna Oceanedge Resort in Shirley, BC just past Sooke, BC. The resort, which overlooks the ocean below, also boasts Olympic Mountain views on a clear day. They had the run of the venue, which made for such a relaxed and family oriented atmosphere. Their ceremony was emotionally driven, and there wasn't a dry eye in the group by the time Ryan read his heartfelt vows to Liza, who had to wipe her tears mid ceremony. His excitement for having her as his wife showed, and they topped their civil ceremony off with a popping of the champagne cork and mingled with friends and family before the rain began. We braved torrential rain for their portraits, looked for some whales, and went on a beach adventure together. They were ecstatic that the day provided them with unique photos and showed their relaxed and adventurous personalities. Through rain and shine, nothing mattered as they were in it together.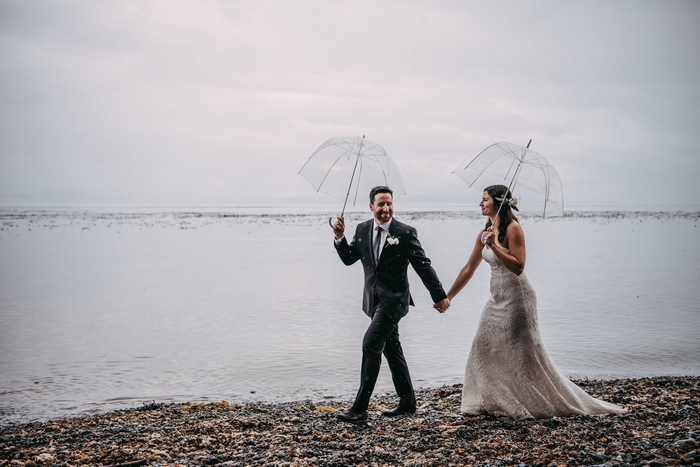 Liza, 30 & Ryan, 38
Location: Shirley, BC (near Sooke, BC)
Wedding Date: Sept 15, 2018
Number of Guests: 16
Wedding Cost: $8,000 (CAD)
Wedding Ceremony Location: Craidelonna Oceanfront Resort
Wedding Reception Location: Craidelonna Oceanfront Resort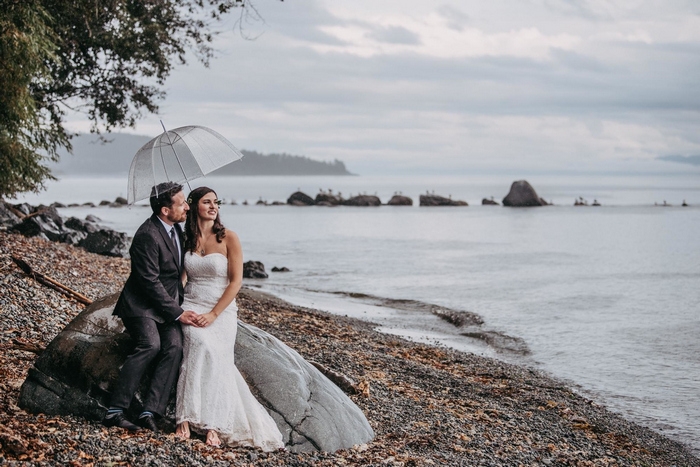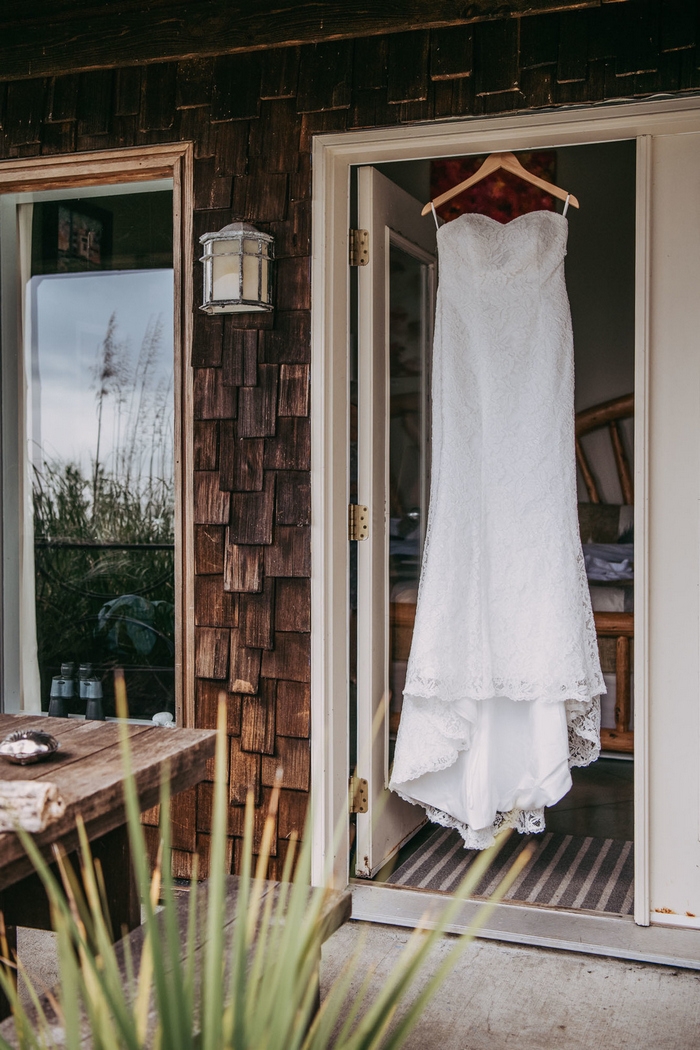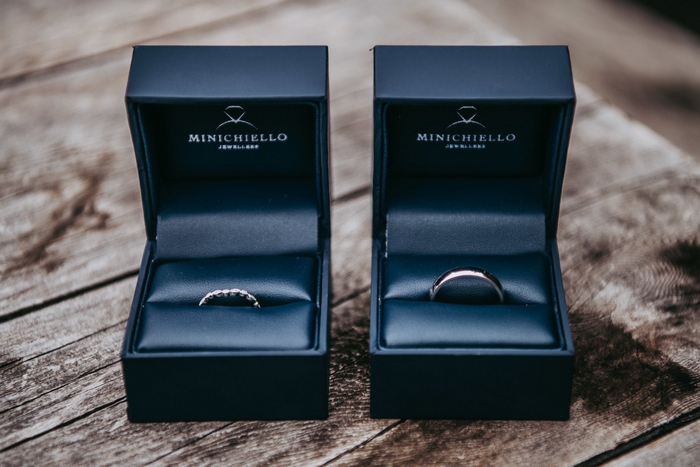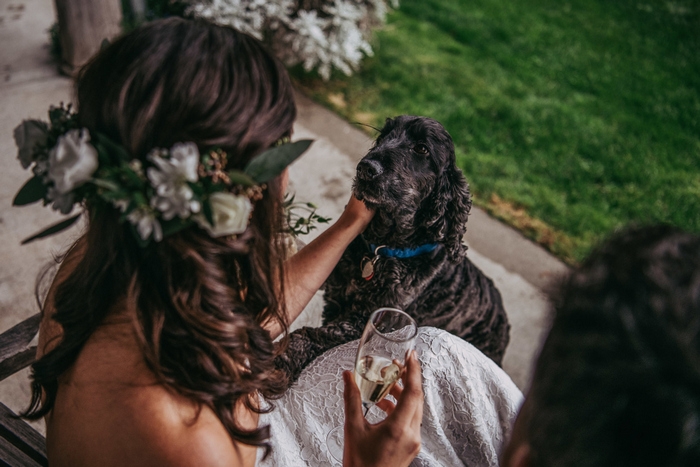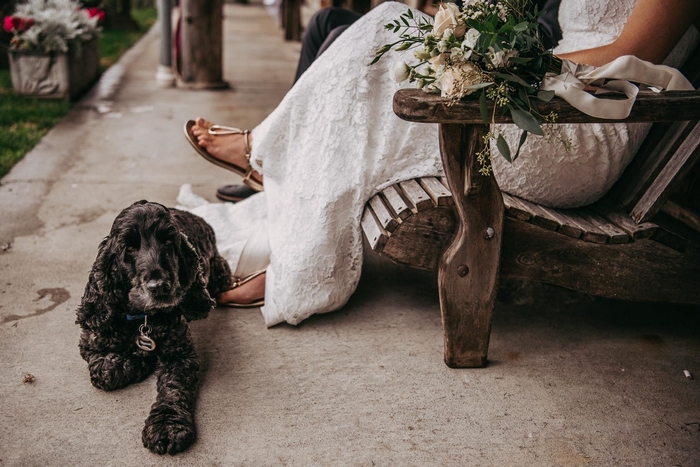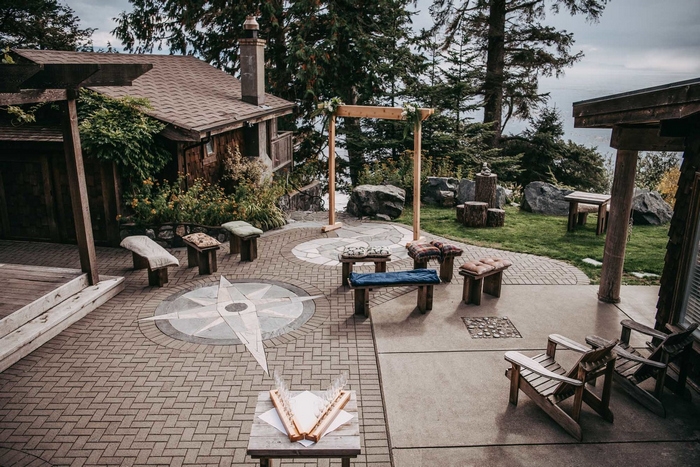 Why did you have an intimate wedding?
Our initial idea was to have an elopement, something really low-key for just the two of us. Neither of us are big 'planners' nor are we traditionalists. Having a large wedding just didn't feel like the right fit for us, not to mention that it would also cost a lot. This, however, was pretty displeasing to both of our mothers! They practically begged us to at least have some sort of small gathering to celebrate our nuptials. After some discussion we decided to have an intimate gathering for just our immediate families. Looking back now, we are so glad our mothers intervened because our wedding was absolutely perfect!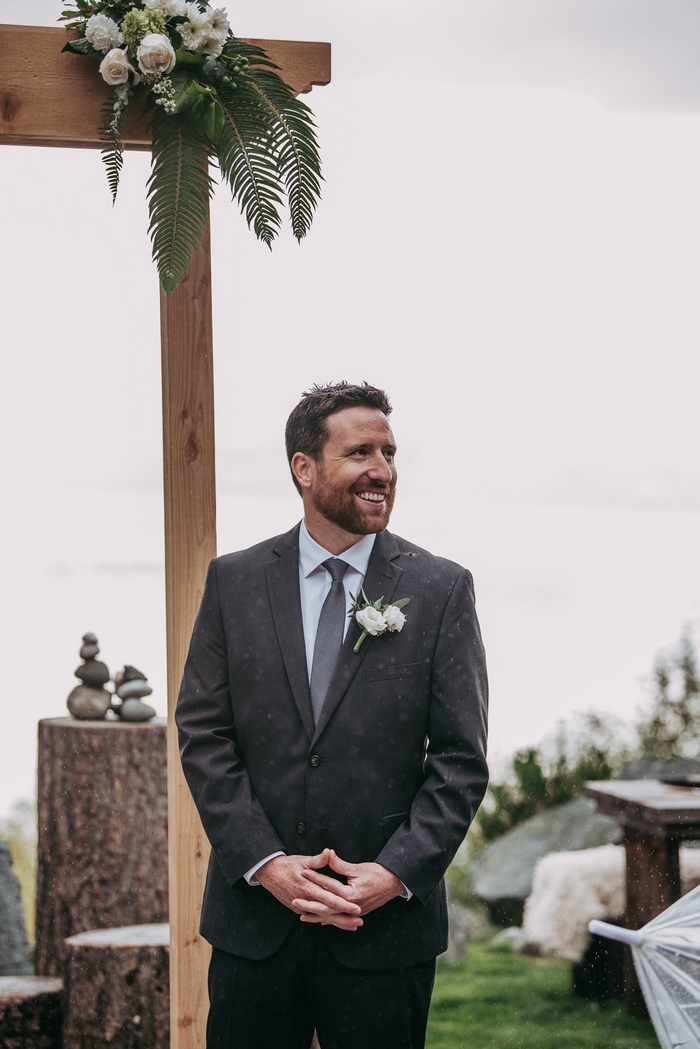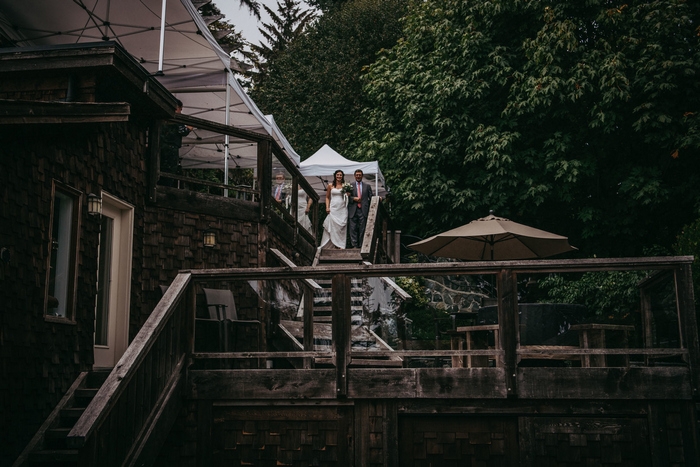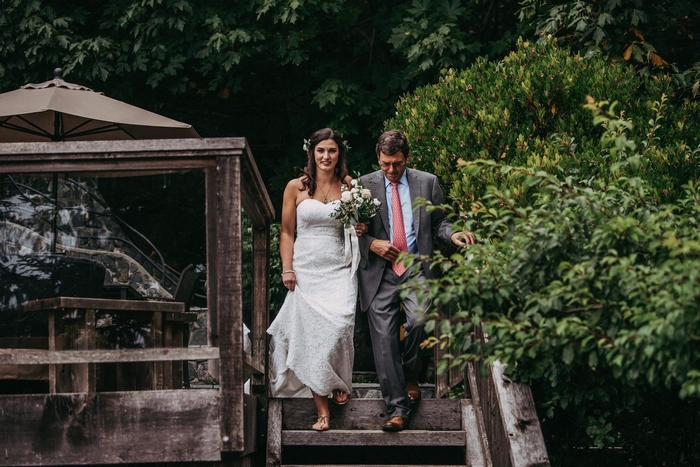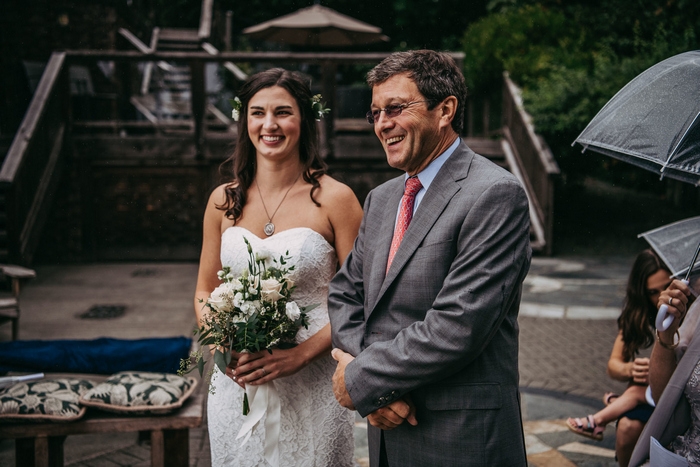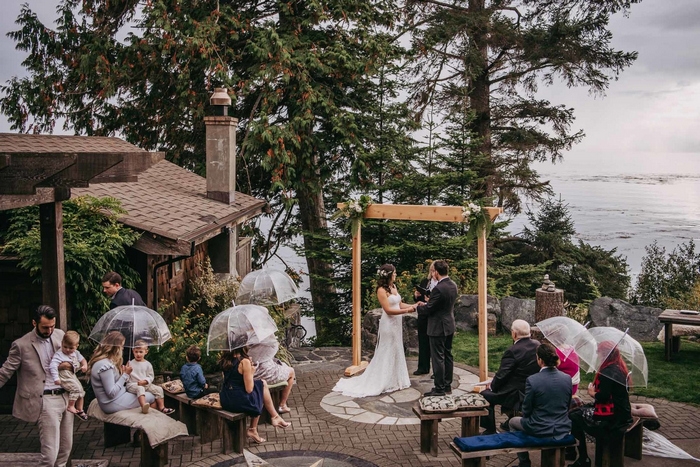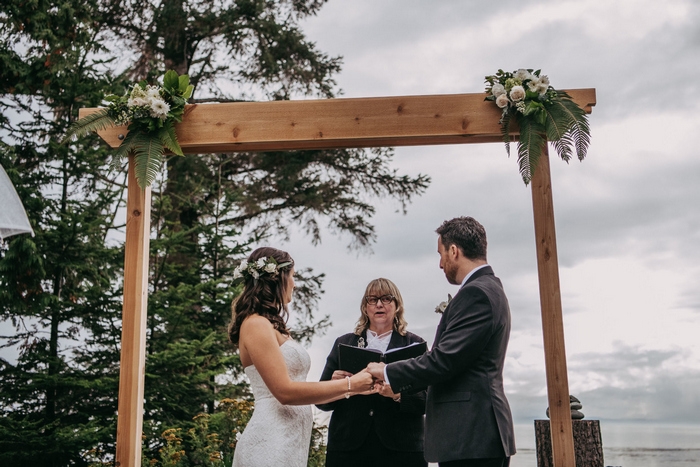 What are some the challenges that you faced planning an intimate wedding?
Finding the right venue proved difficult. We wanted our wedding to be on the West Coast and surrounded by nature– a reflection of our lifestyle. Accommodations were also a point of consideration because our families would have to travel from all over to get here, some of them from out of province. We found that most traditional wedding venues were either too large or totally cost prohibitive for us. And then we found Craidelonna! Once we toured the property we knew it was perfect for what we wanted. We rented the location for the entire weekend so we could all be together and no one had to worry about logistics. The end result was not just an intimate wedding but a really unique West Coast experience for us to share with our families.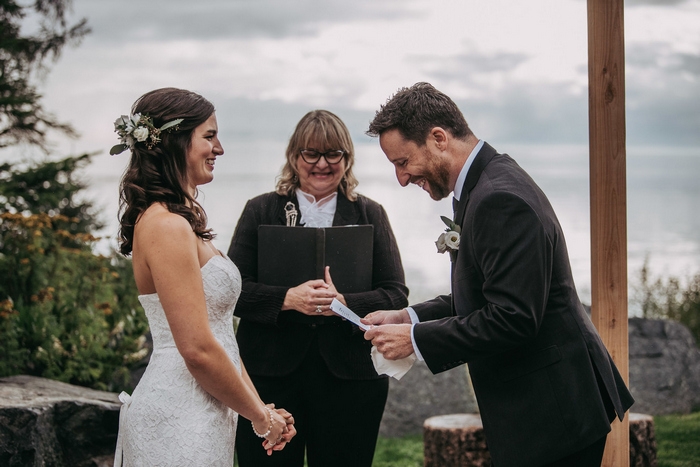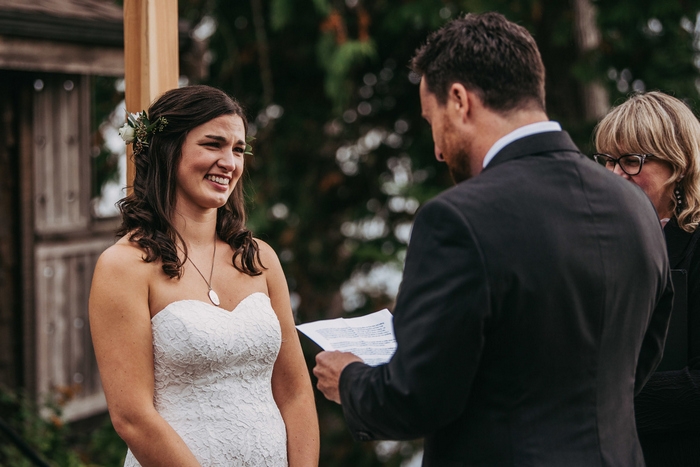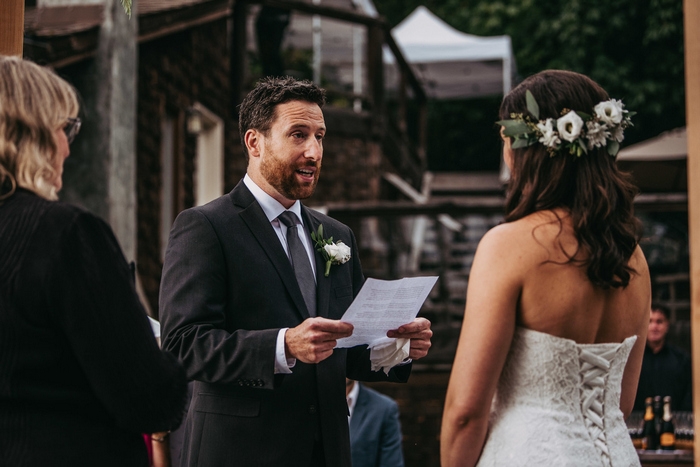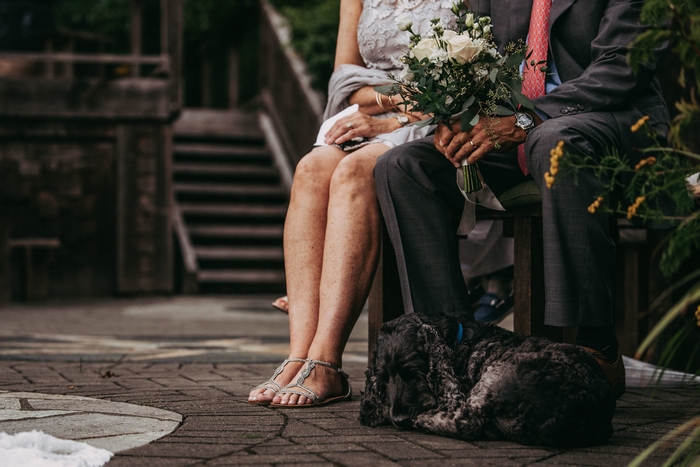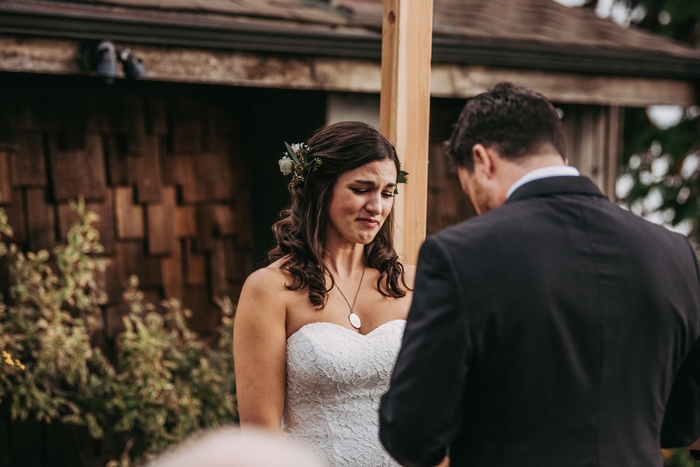 Was it difficult to pare down the guest list?
Since only immediate family was invited it wasn't too much of a problem. It would have been so much more difficult if we had decided to invited extended family and friends. We didn't have to play the game of "if we invite _________ then we have to invite __________" that we often hear about from others who have planned weddings. This simplified everything.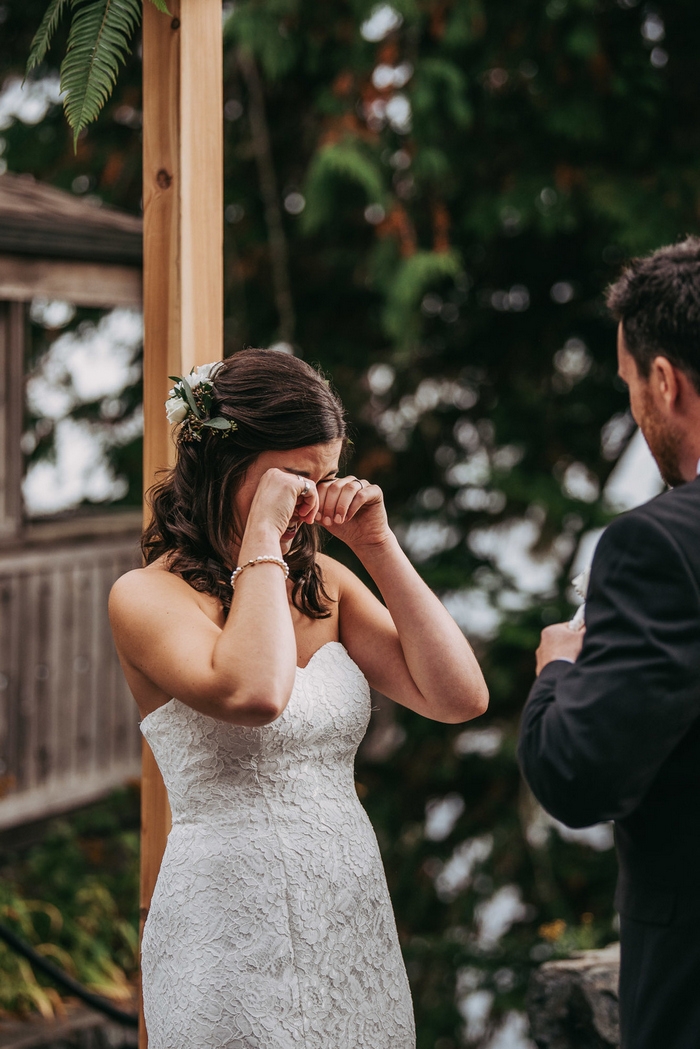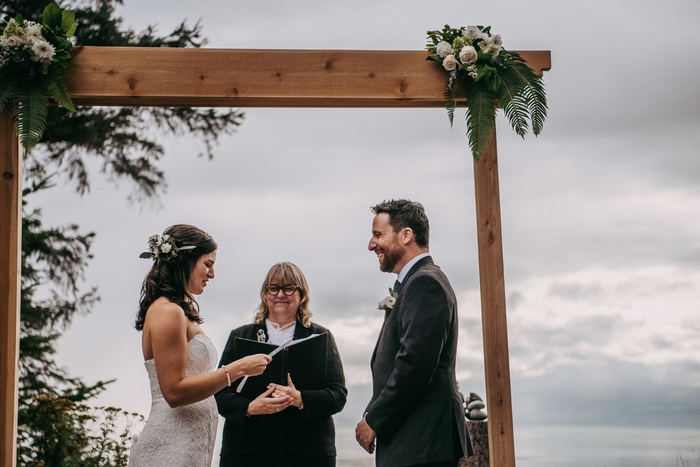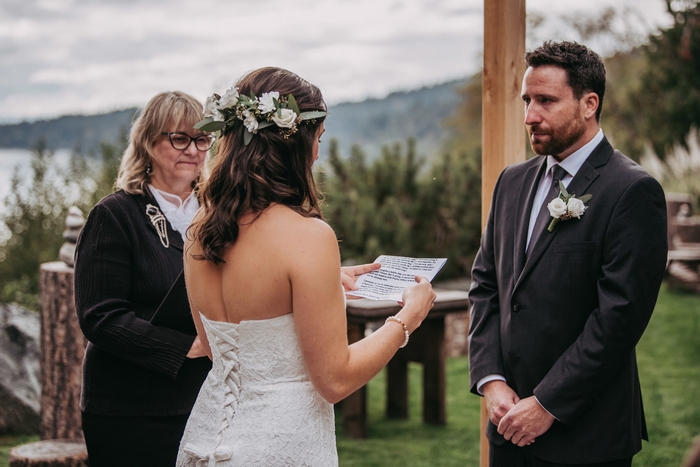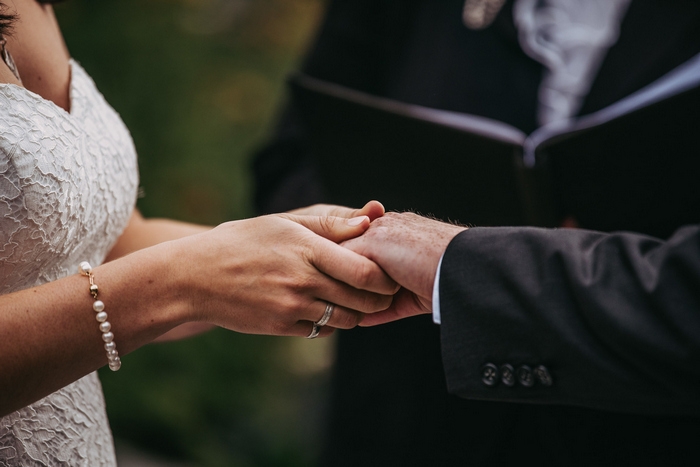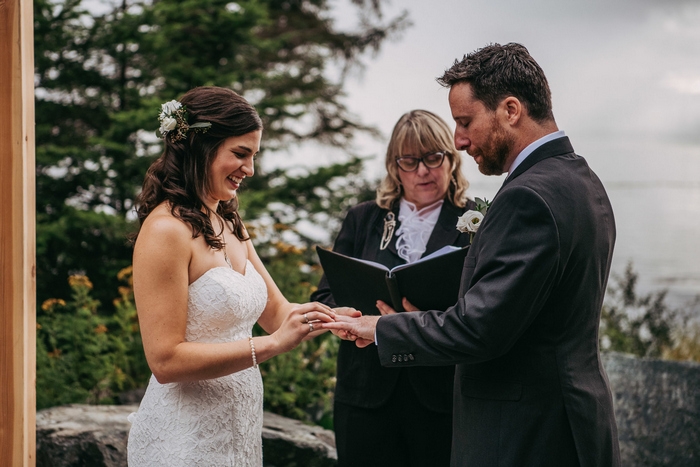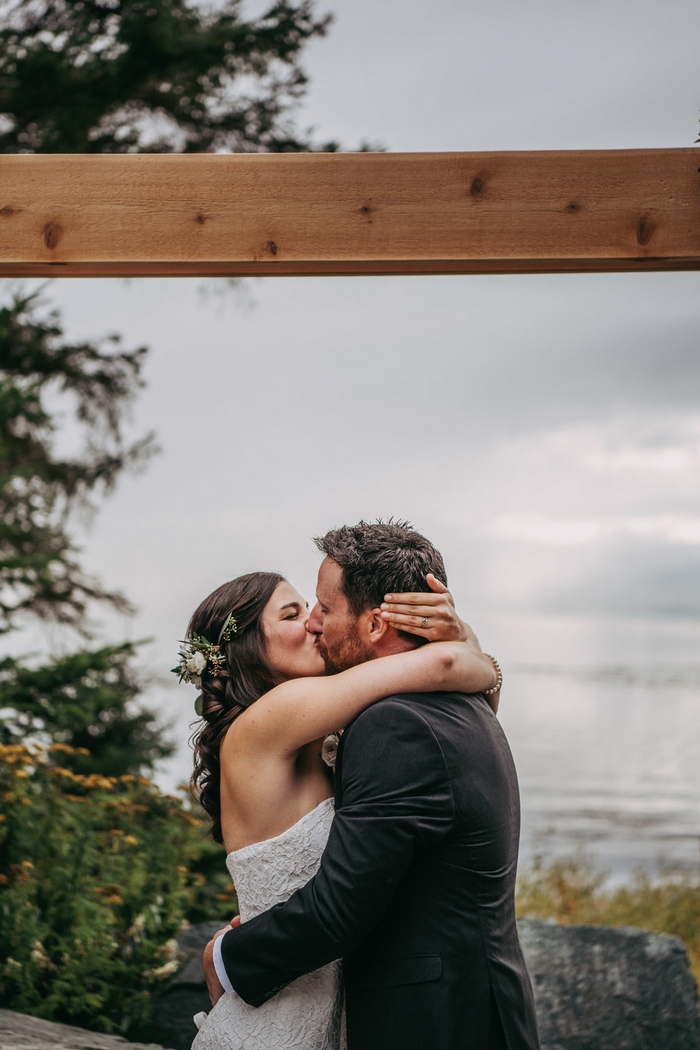 Did you have any 'issues' with the small guest list from friends and family? If so, how did you address them?
For the most part everyone was pretty respectful and supportive of our choice to go this route. There weren't any major were issues, but we are lucky enough to have a lot of people who care about us and they wanted a chance to celebrate our wedding somehow too. We ended up having a couple of small informal parties for them in different locations– one as an engagement party and another as a honeymoon send off. It was the perfect compromise. Everyone walked away happy (and tipsy)!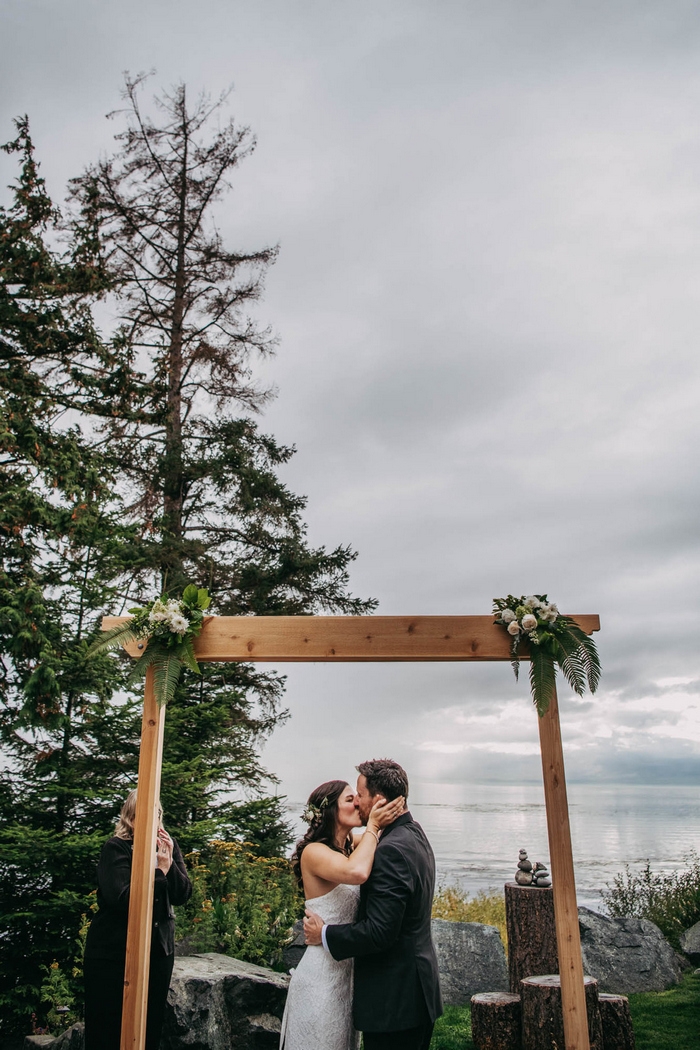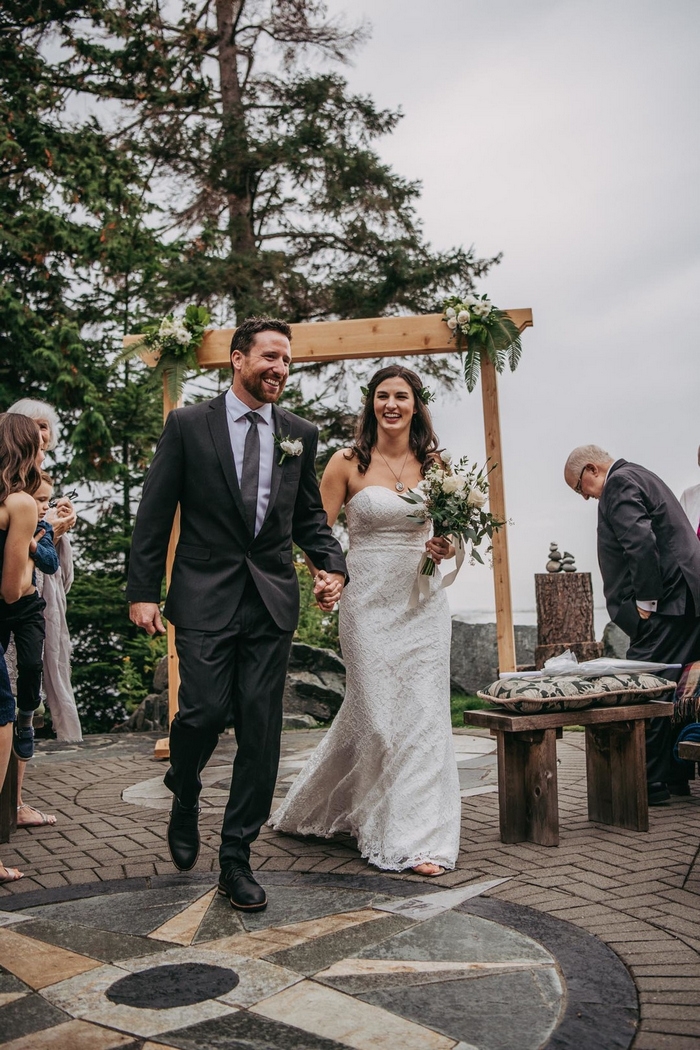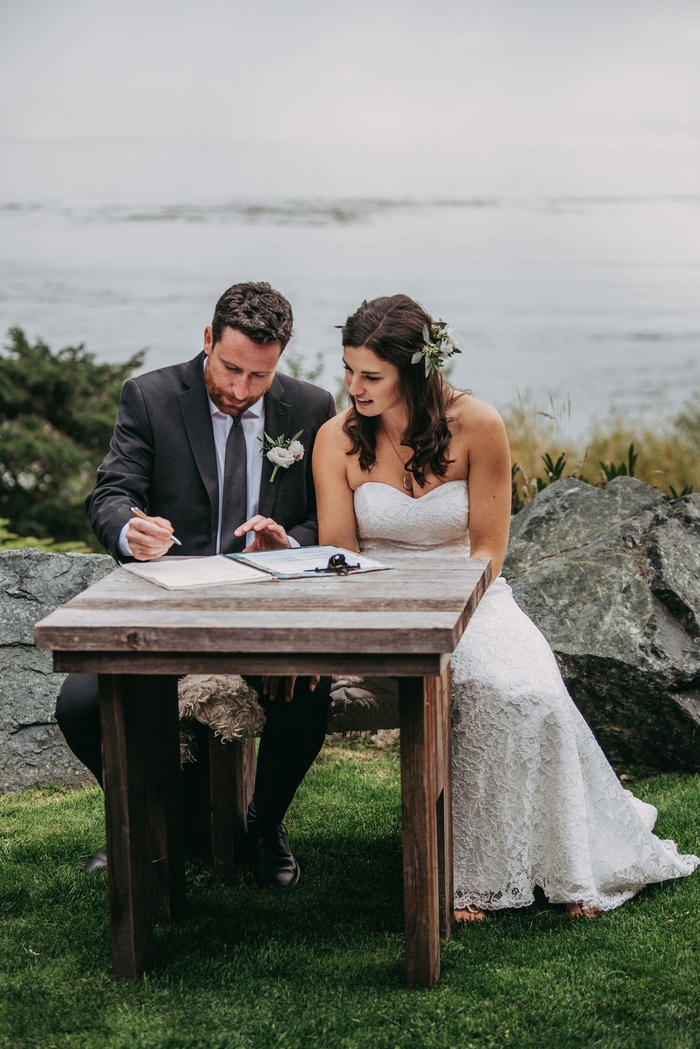 What were the highlights of the ceremony?
Our vows were really special. It was an amazing experience to exchange our own written vows surrounded by family in such a beautiful location. It was stunning! We had grey whales spouting off in the distance all day leading up to the ceremony. You can't get any more West Coast than that.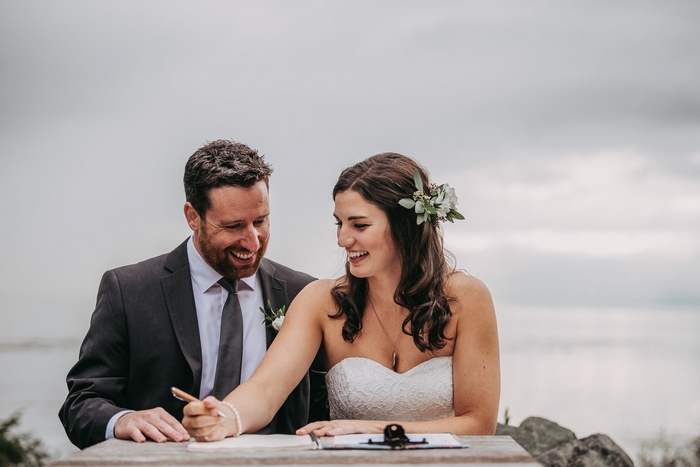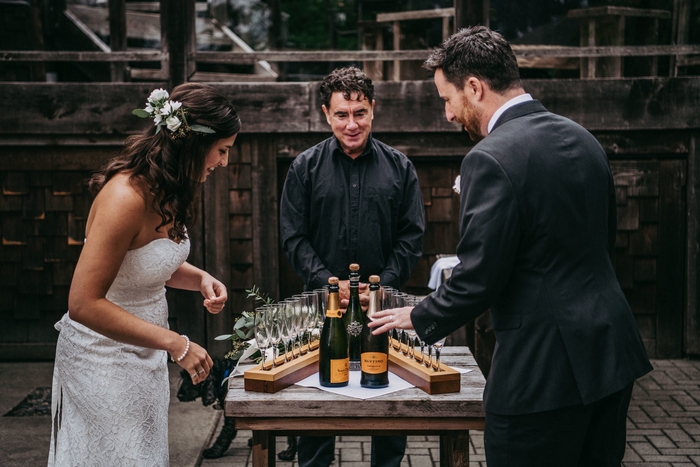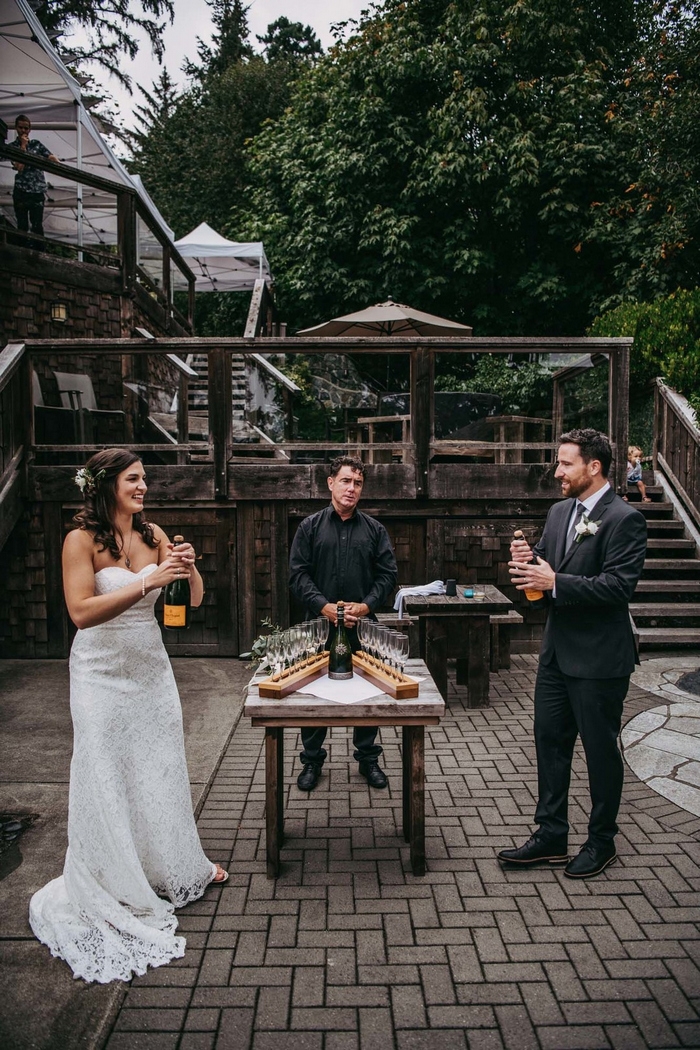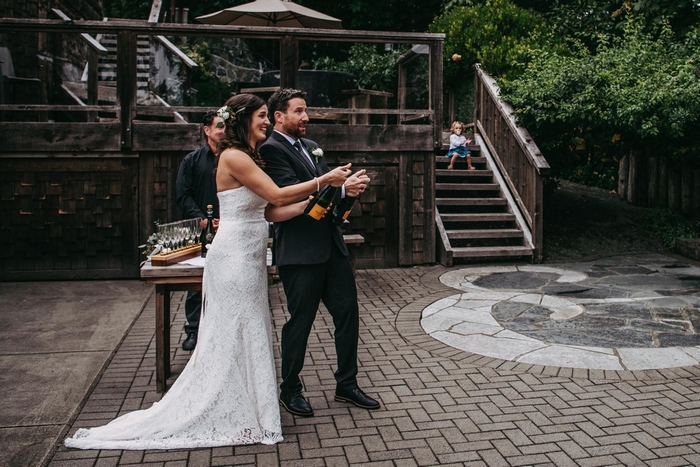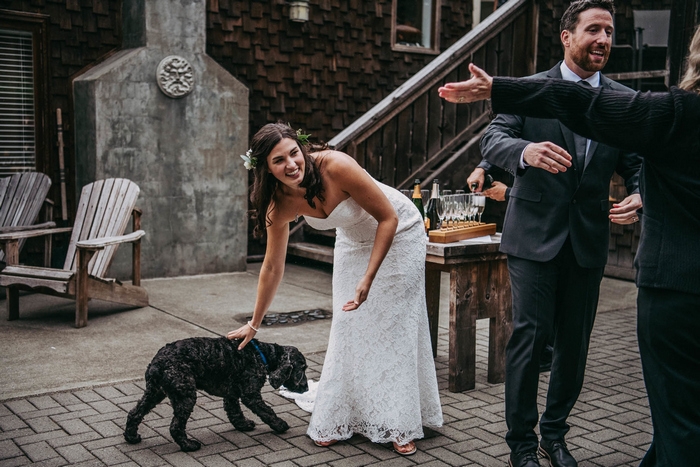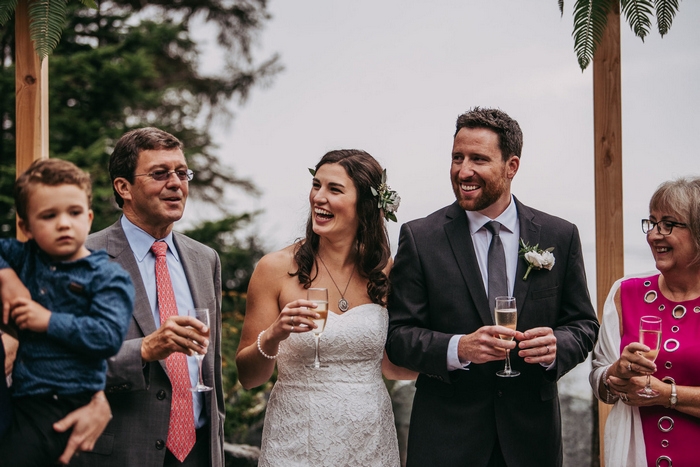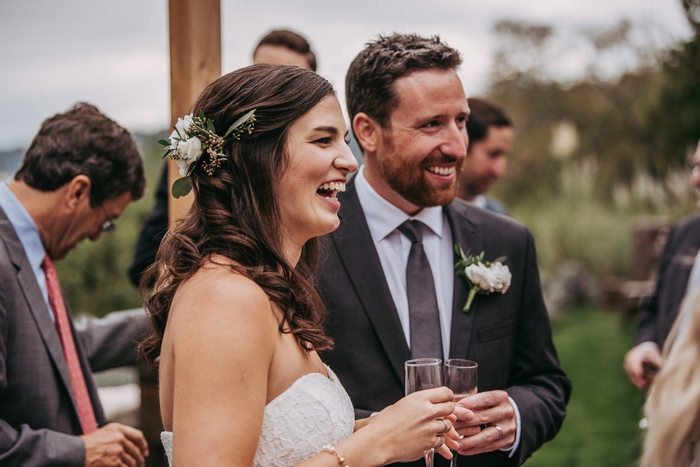 What were the highlights of the reception?
We wanted everything to be natural and happen organically. Our family members ended up sharing off-the-cuff speeches and memories which was so fun to hear. We also had an amazing meal from a local caterer, lots of wine, and an impromptu dance party! Everyone had a wonderful time.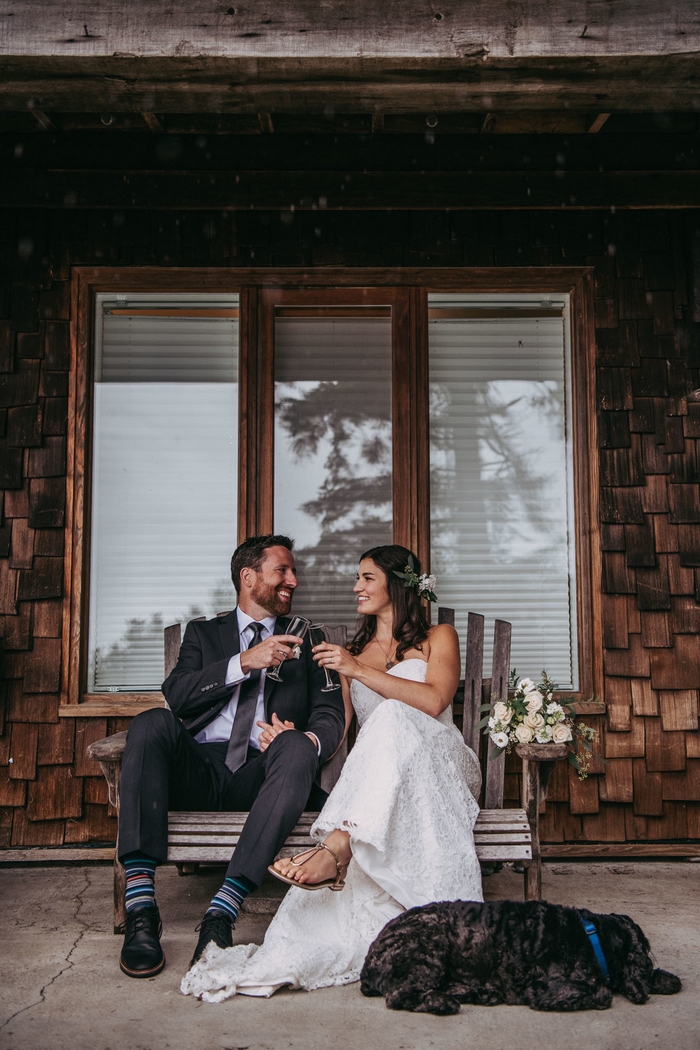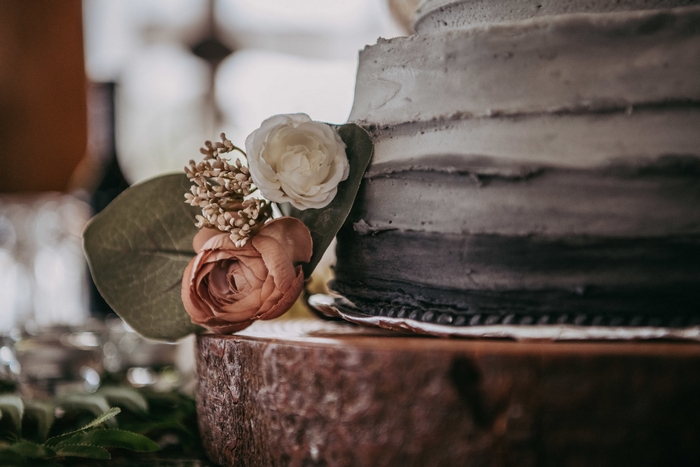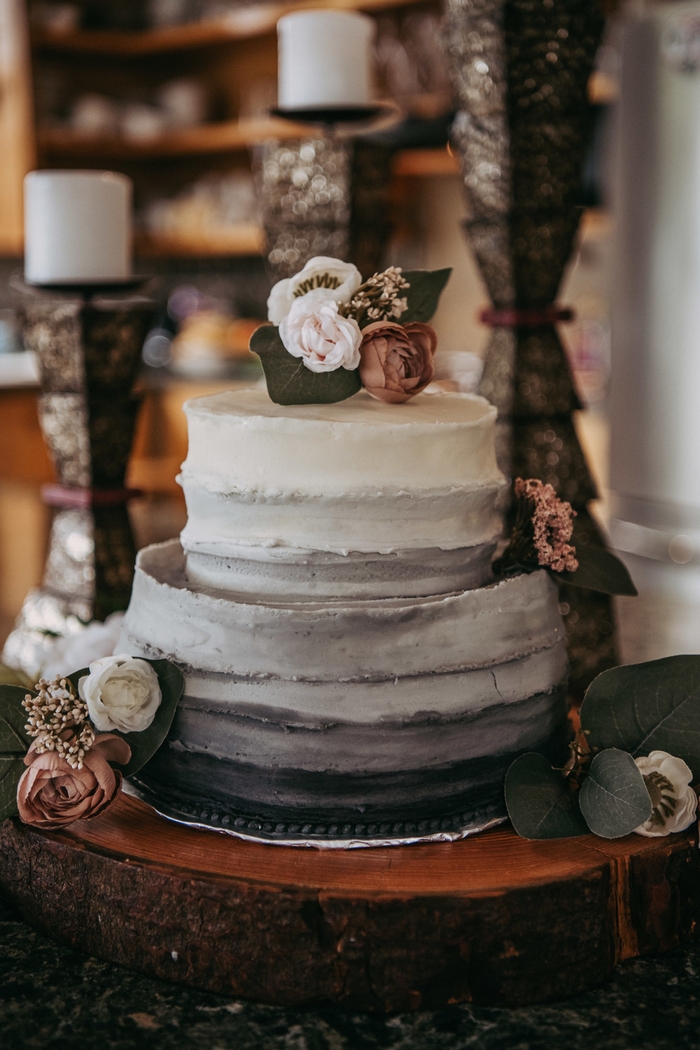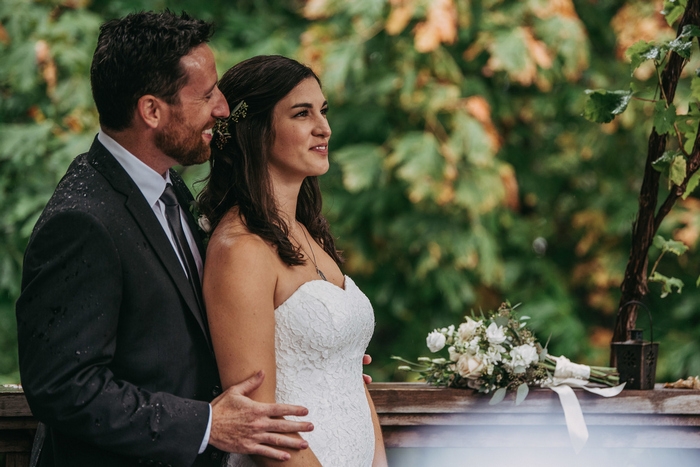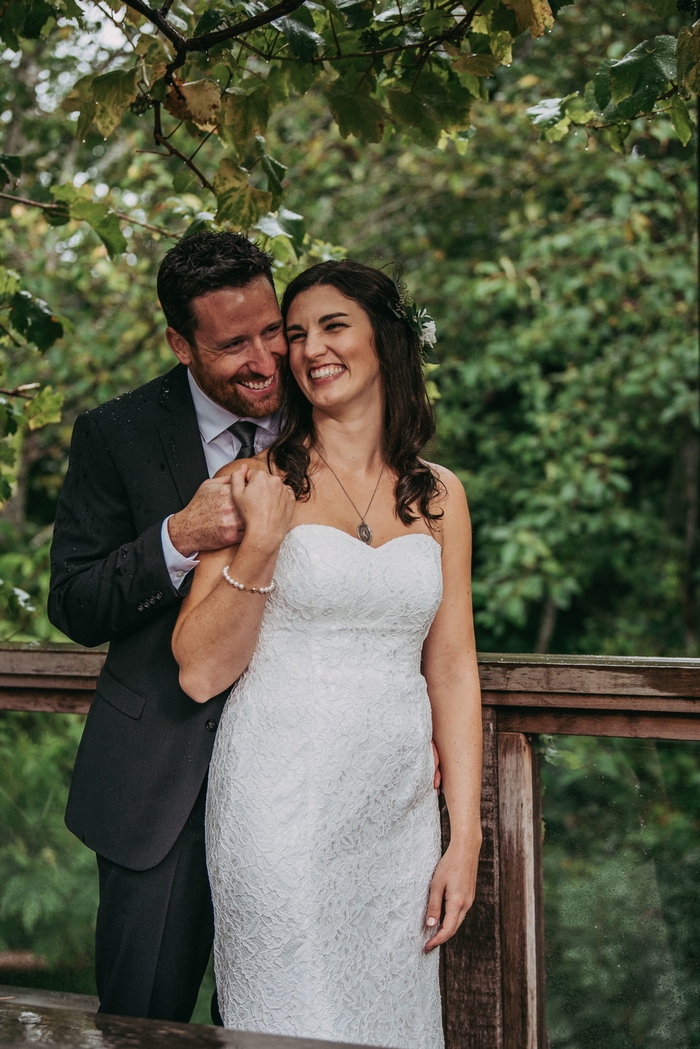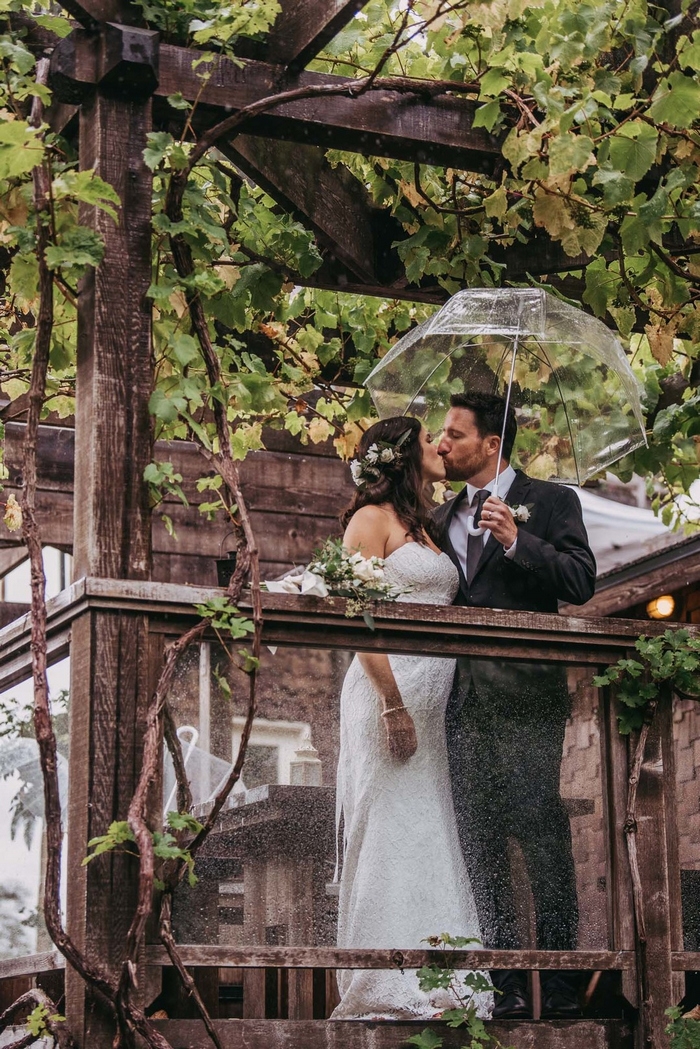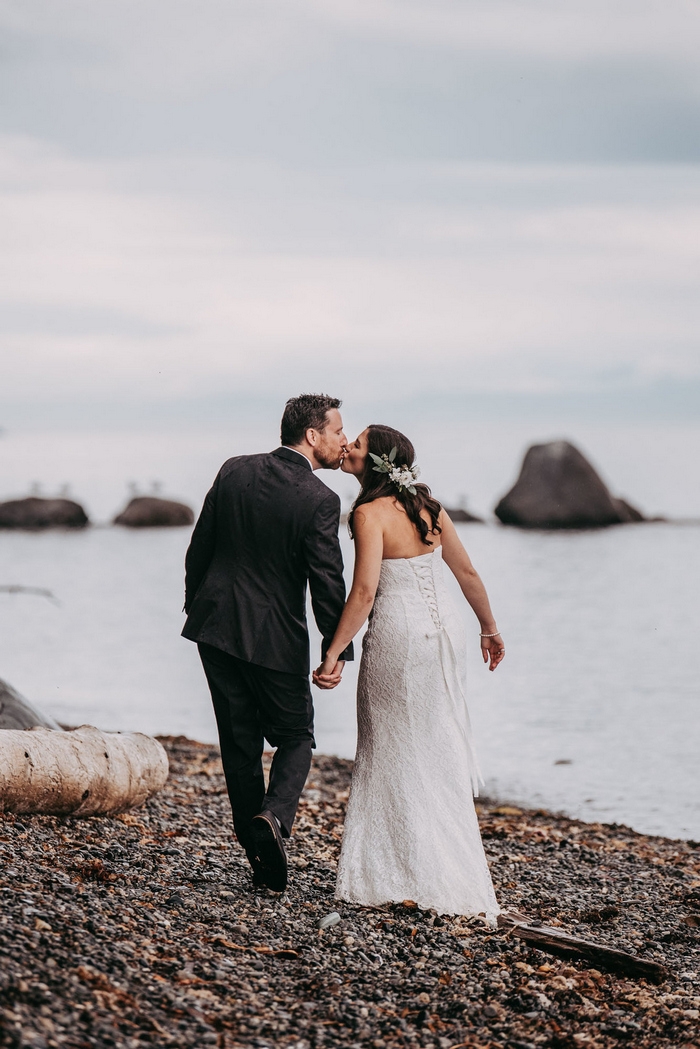 What was the best thing about having an intimate wedding?
We could really spend quality time with everyone and live in the moment. Having an intimate wedding meant we didn't have to worry all those 'large wedding' details: guest lists, table placements, centrepieces, flower arrangements, ushers, MC's, speeches, venue requirements, audio/visual equipment, DJ's, and on and on. This allowed us to focus on 'us' and really take it all in without any distractions.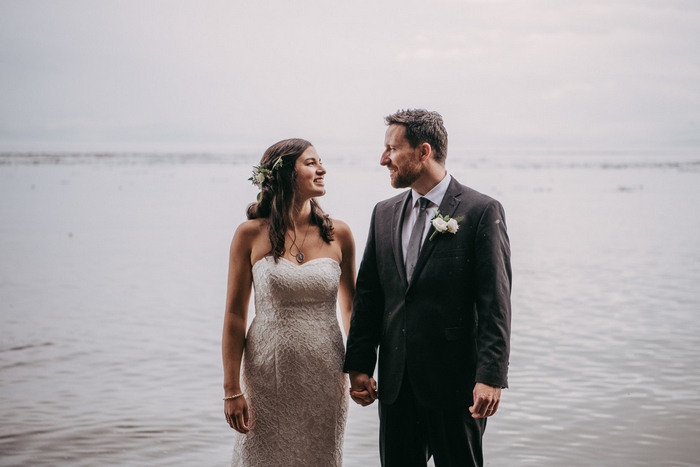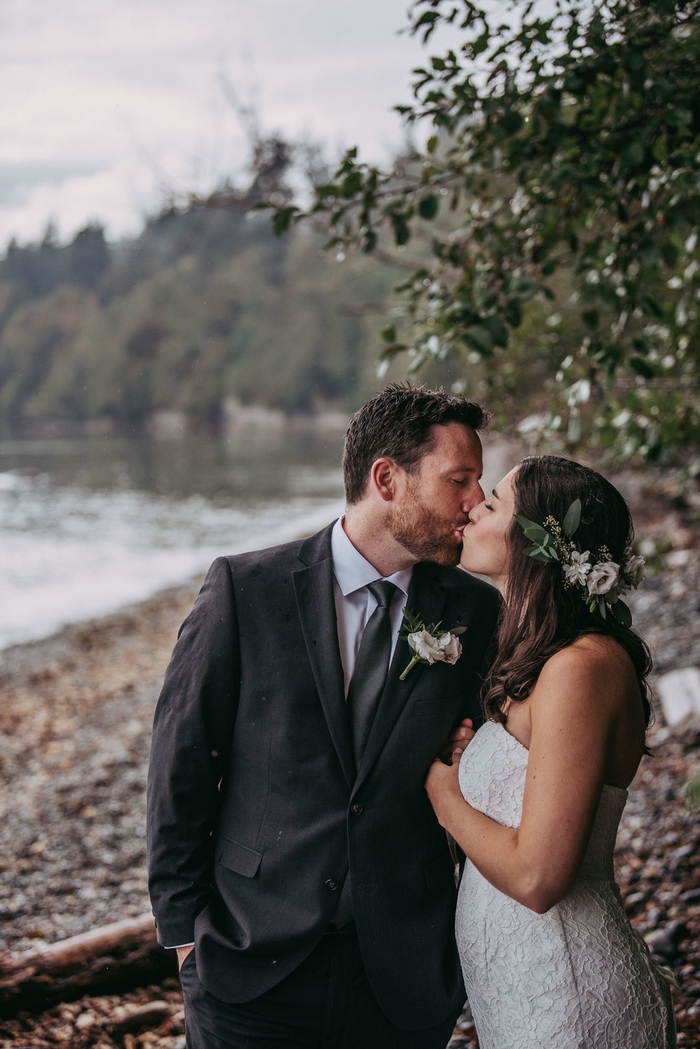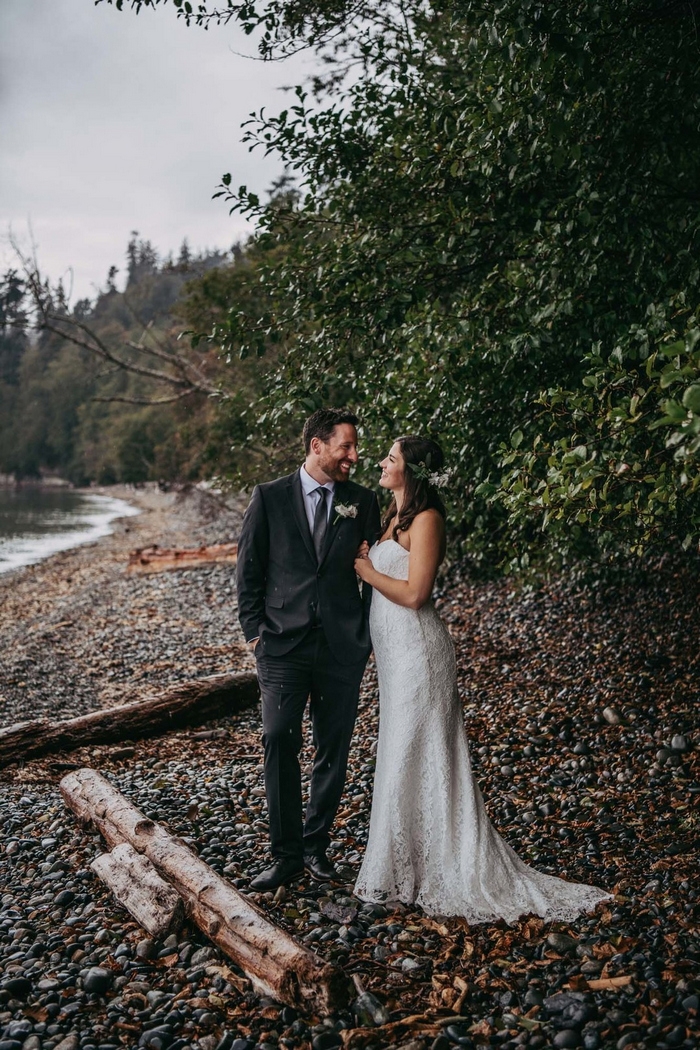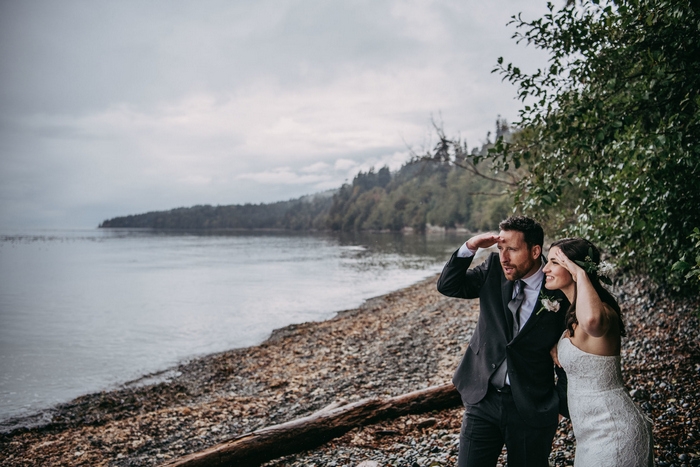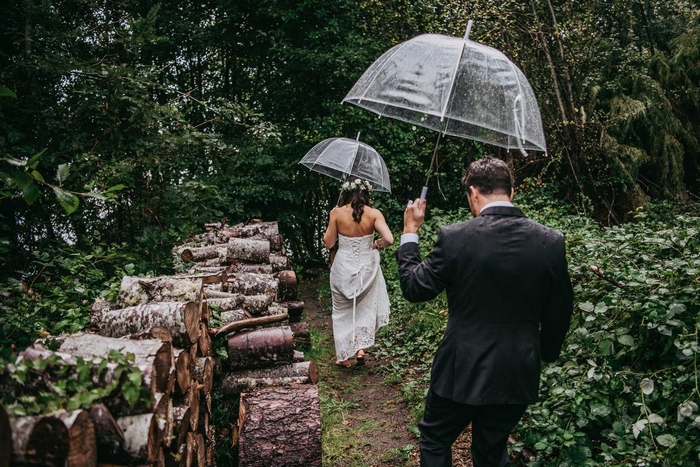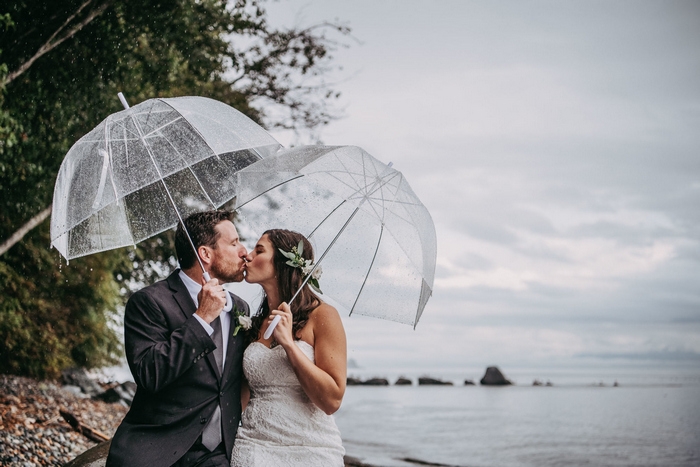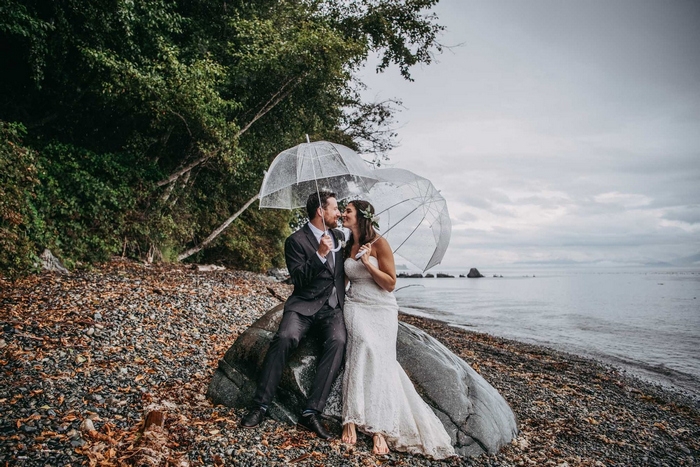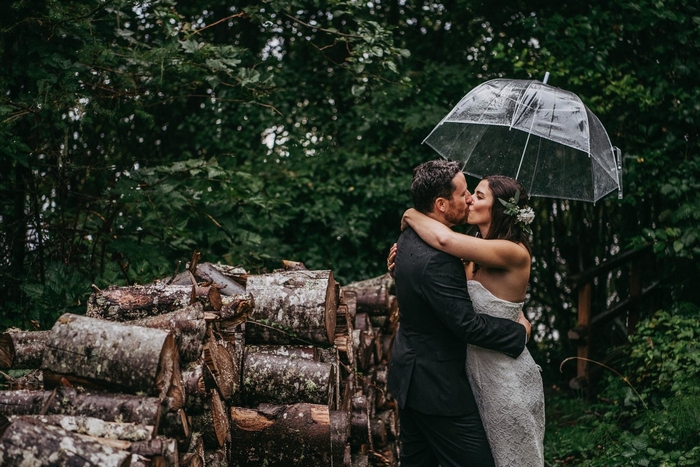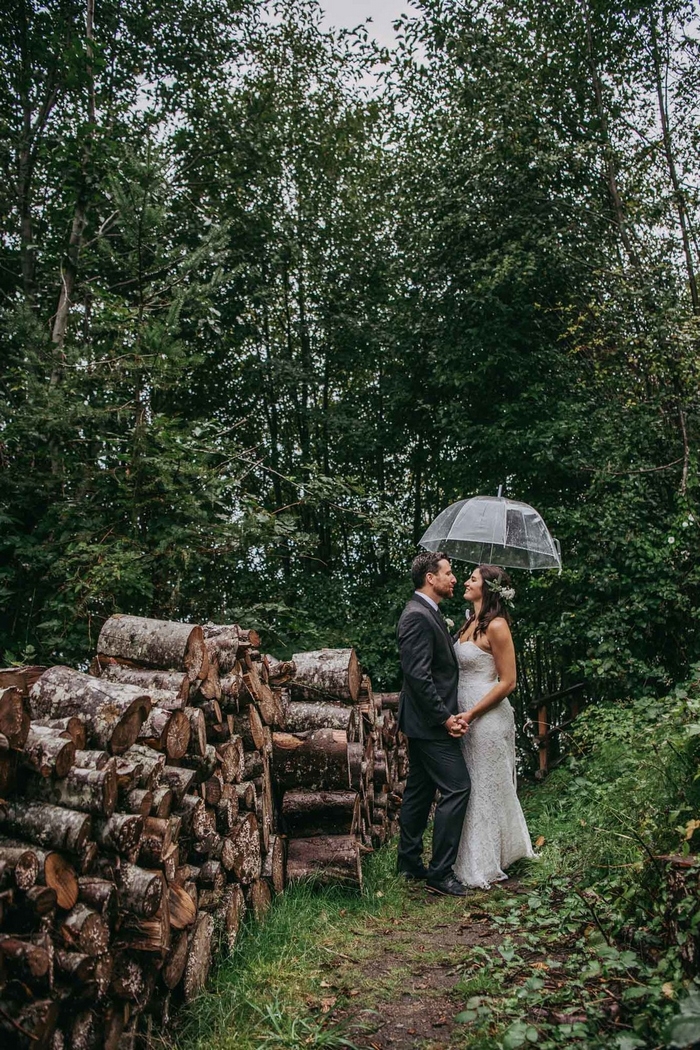 What advice do you have for couples who are considering an intimate wedding?
DO IT! We do not regret a thing about it. It was a truly unique and special experience for everyone.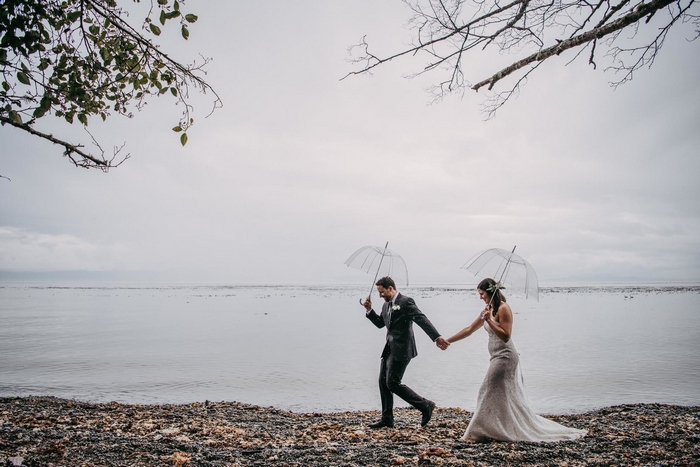 Vendors:
Culinary: Toque Catering
Floral Designer: A Sea of Bloom Floral Designs
Location: Craidelonna Lodge
Photographer: Tulle & Tweed Photography